Town of Holden Beach – BOC's Regular Meeting
Tuesday, October 18, 2016
"Unofficial" Minutes & Comments – Lou's Views
---
Board of Commissioners' Agenda Packet
For more information » click here
http://www.hbtownhall.com/files/118970277.pdf
---
1. Public Comments on Agenda Items

There were comments made regarding the following:

Hurricane Matthew / Point and Counterpoint
Dolly Mitchell – Thanked everyone for keeping us safe, the Town's communications were outstanding; also requested monitoring the canals storm events to prevent vandalism
Pat Dutton – Felt that there wasn't enough information in the e-mail communications that were sent; requested storm protocols be posted and explained

Terminal Groin
Ronda Dixon – Felt it was really poor timing, why are we going to talk about terminal groins when we have all just suffered through Matthew, our beach is devastated, and our sewer system has terrible vulnerability issues. In addition, she wanted them to take into consideration that things have changed since the original studies were done and that we need to update them before we proceed any further with the project.
Rule#28 – Provides guidelines for the Public Comments Period
. 1) Time and Location: 7:00 pm at Town Hall
. 2) Sign-up Sheet: Must register to speak between 6:00 pm and 6:55 pm
. 3) Speaking Order: Called on in the order in which the names appear on the sign-up sheet
. 4) Time Allotted for Each Speaker: Each speaker will be allotted three (3) minutes
---
2. Annual Beach Monitoring Report – Fran Way, Applied Technology and Management
Annual Beach Monitoring Analysis Report –
Fran Way, Applied Technology and Management (ATM)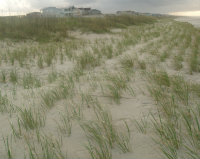 Applied Technology and Management (ATM) is a coastal engineering firm hired by the town to do the following:
· • Annual monitoring, data collection and reporting
· • Assess sand erosion
· • Evaluate nourishment
· • FEMA projects cost reimbursement support
· • Meet government regulatory permitting conditions
They have completed the annual survey of the beach strand to determine what's going on there
Annual monitoring has occurred since 2001
We have an engineered beach – which means it has been nourished and is being monitored
Most sections of the beach strand are stable compared to baseline conditions comparison
Town activities of nourishment, dune vegetation and sand fencing are working
Beach is healthier now then it was in 2000
.         • Based on data completed prior to the recent storm event
.         • Surveyor will be on the beach strand taking measurements this week
Murden Project – Dredging cleared the inlet for navigation as well as put sand on the nearshore beach. The Murden is a shallow draft special purpose hopper dredge, which drops its load close to shore in about ten (10) feet of water. They feel the hopper is much more effective than the sidewinder we have used to dredge in the past. Last year was a pilot project that looks like it worked. They would like to continue the project utilizing the hopper dredge Murden over the side-casting dredge Merritt.
Central Reach Project – This is the BIG one. We already are contracted for the project this winter, which will entail 1.31 million cubic yards of sand over 22,000 feet for the beach strand between 262 OBE to 781 OBW. The back of the envelope cost for this project would be in excess of thirteen million dollars ($13,000,000). Just so you know, Fran previously had indicated that we should plan on a major nourishment project every ten years.
Terminal Groin Project – This is the other major project. Final Environmental Impact Statement (EIS) is scheduled to be published this December.
Shallow Draft Inlets –
North Carolina and the federal government have finalized a deal to continue dredging in shallow navigation sites, touted as crucial components of the coast's economy. We are involved in the effort to continue dredging the five (5) shallow draft inlets. We have been working on how are we are going to maintain the inlets without federal dollars. Bottom-line is our local governments will be picking up the tab. We have obtained the necessary permits so that we can procure a dredger in the open market.
Ongoing activities include the following: 
  • Annual Monitoring Data Collection & Reporting
. • Central Reach Nourishment Project
. • Terminal Groin / East End Project
. • Murden Project
. • Shallow Draft Inlet Permitting
. • Federal Projects – USACE
.   a) Lockwood Folly (LWF) Inlet
.   b) Atlantic Intracoastal Waterway (AIWW) crossing navigation project (LWFIX)
---
3. Terminal Groin Status Update – Dawn York, Dial Cordy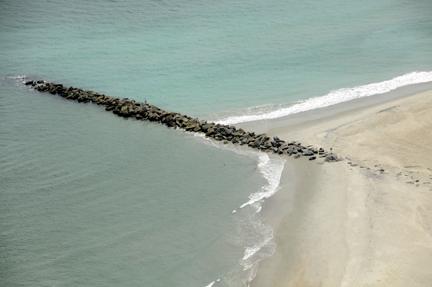 Previously reported –
Terminal groins are structures that run perpendicular to the shore and close to a tidal inlet to catch sand and keep the shoreline intact. Towns position is that a terminal groin could be a vital part of our beach nourishment program; providing stability in the most erosion prone areas of the island.
Town Beach Management Plan includes submitting an application for a terminal groin structure at the island's east end adjacent to Lockwood Folly Inlet to stabilize the area.
Holden Beach Terminal Groin Draft Engineer Report was completed August 2013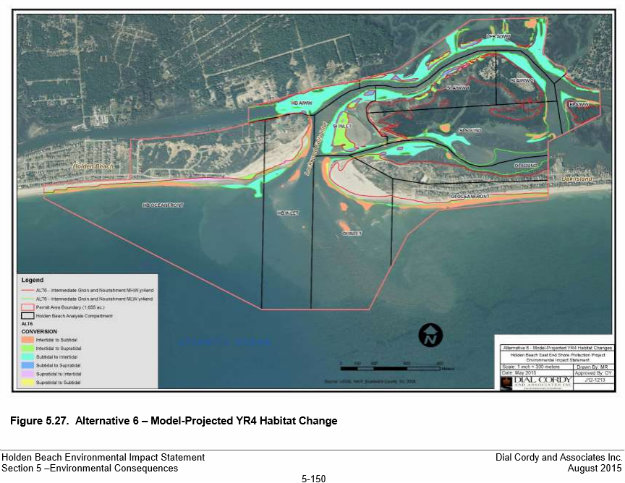 Holden Beach East End Shore Protection Project
Final Draft Environmental Impact Statement (DEIS) / Publication of the Notice of Availability
The Town's Preferred Alternative (Alternative 6 – Intermediate Terminal Groin with Beach Nourishment) would assume responsibility for East End shore protection through the construction of an ~1,000-ft-long intermediate terminal groin at the eastern end of the oceanfront beach 
Economics
Under Alternative 6, construction and maintenance costs would include those associated with construction and maintenance of the intermediate groin and periodic beach nourishment; including the costs of beach fill and groin materials, mobilization/demobilization, monitoring, surveying and permitting. Additional costs would be associated with risk to properties and infrastructure, loss of recreational opportunities, loss of habitat, and environmental impacts associated with the groin and periodic nourishment and dredging activities. Over a 30-year planning horizon, assuming $2.5 million for initial groin construction and nourishment of the East End Beach with approximately 150,000 CY of sand every four years, and an annual four percent increase in fill costs, Alternative 6 is expected to involve total construction costs of approximately $34.41 million.
For more information » click here
http://www.saw.usace.army.mil/Missions/RegulatoryPermitProgram/MajorProjects/HBDEIS.aspx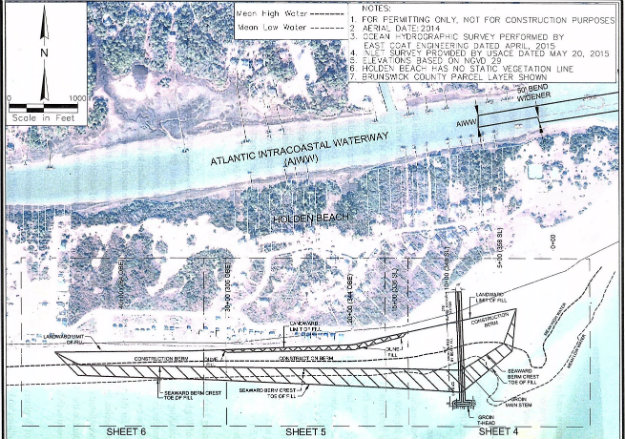 Terminal Groin Information is posted here »
http://www.hbtownhall.com/terminal-groins.html
Agenda Packet –
There was not any supporting documentation in the agenda packet
Update –
Dial Cordy and Associates is an independent environmental consulting firm. The Town Manager explained that they are a third party contractor that works for USACE but we pay for the service. Dawn gave a brief overview of the Holden Beach East End Shore Protection Project and then reviewed the tasks that were completed to date.
What's next?
The next steps include the following:
.     1) Review Final EIS with USACE – November
.     2) Publish final EIS – December
.     3) Submit CAMA permit for review – December
.     4) Public Hearing – January
.     5) USACE record of decision – February
.     6) Federal and State permit issuance – Spring 2017
 For more information, go to the Terminal Groin post
---
4. Police Report – Chief Wally Layne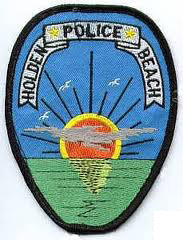 .
So far so good, it's been fairly quiet
Reminded everyone – It's that time of the year, break-in season
Requested that we all serve as the eyes and ears for law enforcement.
If you know something, hear something, or see something –
call 911 and let police deal with it.
Apparently the Chief was vacationing when the storm hit the island
Even though he wasn't physically here he stayed in constant contact with his people
He felt that his people did an outstanding job in his absence
Neighborhood Watch –

Need to look out for each other and report any suspicious activity
Call 911 if you see or hear anything suspicious
Fill out Keep Check Request Form if you will be out of town
Submit completed

Property Registration Form

Pickup copy of

Protecting Your Home



Crime prevention 101 – Don't make it easy for them
. a) Don't leave vehicles unlocked
. b) Don't leave valuables in your vehicles
. c) Lock your doors & windows – house, garage, storage areas and sheds
Keep Check Request Form –
. a) Complete the form and return it to the Police Department
. b) Officers check your property in your absence
.
Property Registration Form –
. a) Record of items in your home that have a value of over $100
. b) Complete the form and return it to the Police Department

---
5. Discussion and Possible Acceptance of Donation of Property by Devaney Properties, LLC – Building Official Tim Evans

Agenda Packet –
This letter is written as a follow up to conversations I have had with Tim Evans over the past several months regarding the donation of a tract of land located within the corporate limits of Holden Beach to the Town of Holden Beach.  The property in question is owned by Devaney Properties LLC. Attached hereto is a recent survey which shows the property owned by Devaney Properties LLC.  The portion of the property shown on the survey that the owner wishes to donate to the Town is the portion labeled "Coastal Wetlands".  There is also a metes and bounds description of the Coastal Wetlands tract shown on the enclosed survey. Devaney Properties LLC wishes to donate this property to the Town if the Town is desirous of accepting such donation.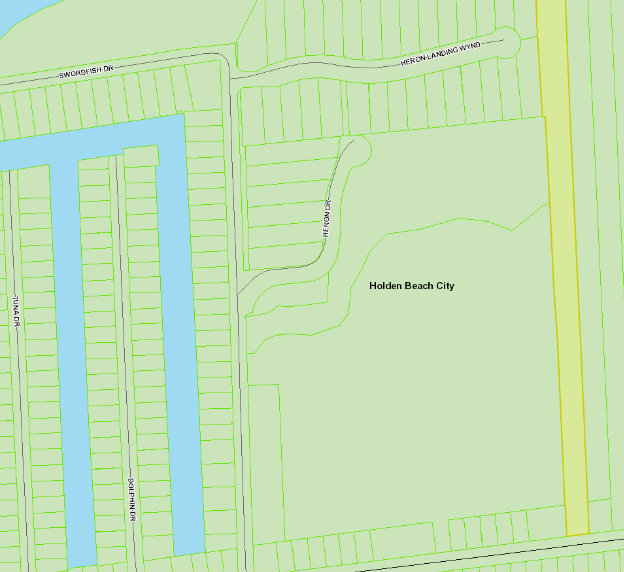 Brunswick County GIS parcel ID# 246AE07303
For more information » click here
http://gis.brunsco.net/gisweb/gis.aspx/?ActiveLayerId=5&pin=200506397512
The property is zoned Conservation and is located on the second row, between Sanddollar and Swordfish, across the street from 833 OBW. The parcel runs from OBW to the ICW adjacent to NC Agricultural Foundation parcel #246AE073 which is a little over eighteen (18) acres zoned Conservation. The Town owns ten (10) parcels in the 800 block which we obtained on 04/21/13 ostensibly to be used for parking. They are as follows: 246BC001, 246BC010, 246BC011, 246BC012, 246BC013, 246BC014, 246BC015, 246BC016, 246BC01604, and 246BC01609.
A decision was made – Approved unanimously

Some of you might ask –
What have we done to utilize the properties that we purchased over three years ago?
The answer –
Nothing, as far as I know!
---
6. Discussion and Possible Action on Selection of Engineer to Review Sewer System Vulnerability

Previously reported –
The Town's sewer lift stations were built underground which makes them highly vulnerable to flooding from a storm surge. If the electrical panels controlling the sewer lift stations are damaged by water, we could be looking at shutting down the sewer system potentially for months. Under current health and building laws, no houses could be occupied during that time because there would be no sanitary sewer system operating. The surrounding islands do not have this issue since they elevated the electrical control panels to eliminate the panels from being exposed to water damage. The new Board established The Sanitary Sewer Vulnerability Community Advisory Committee to assess the vulnerability of our sewer system and look at alternatives and costs to solve the problem.
In August the Board voted to obtain an independent second opinion from an engineering firm that specializes in this area, qualifications related to the task at hand, as opposed to the engineer of record which is more of generalist. Town Manager was instructed to initiate a request for proposal process to evaluate the current situation, do risk analysis of the vulnerabilities of our lift stations, propose remedies to mitigate those risks, address concerns and propose solutions
Agenda Packet –
Compass Pointe Engineering, located in Shallotte, offers services in Land Planning and Design for Site Development, including water and wastewater systems, stormwater Best Management Practices, sedimentation and erosion control measures, general permitting and project management.
We understand that the Town's utility infrastructure, in particular the vacuum sewer facilities have become a matter of concern during the Town's Risk assessment evaluations. The nature of this concern appears most associated with the elevation of key sewer electrical and pump components relative to sea level, and the potential for submersion during storm events that are common to the barrier island.
Update –
Unfortunately, we only got one response for our request for proposal. Town Manager indicated it was not a problem that we only had one response if they are qualified. The material sent was a sales pitch that did not address issues as requested. Specifically, the Board wants to clarify if the firm is able to do what they asked for.
That is –
.     1) Assessment (As Is)
.     2) Risk Analysis (Cost-Benefit)
.     3) Proposed remedies (To Be)
Motion was made to ask them for information that was requested. Original request was to evaluate the current situation, do risk analysis of the vulnerabilities of our lift stations, propose remedies to mitigate those risks, address concerns and propose solutions.
A decision was made – Approved unanimously

This Board has done more than any previous Board to address the sewer vulnerability issues. System failure from the storm event would have had serious negative impacts. We are moving forward with minimizing the threat, they have authorized the purchase of both parts and generators. Goal is not to repeat mistakes that were made the first time, but to do it right and mitigate risks.
---
7. Presentation on Pointe West Parking – Building Official Evans
. a. Discussion and Possible Approval of Ordinance 16-16, An Ordinance Amending the . Holden Beach Code of Ordinances, Chapter VII: Traffic Code
. (§72.03 Parking Prohibited at All Times)
TOWN OF HOLDEN BEACH ORDINANCE 16-16
AN ORDINANCE AMENDING THE HOLDEN BEACH CODE OF ORDINANCES,
TITLE VII: TRAFFIC CODE (Section 72.03 Parking Prohibited at All Times)
(D) No person shall park any vehicle at any time upon any portion of street or right of way within the subdivision known as Pointe West. (Specifically Pointe West Dr. and Tide Ridge Dr.)
Previously reported –
In August it was sent to P&Z for review
Update –
Pointe West subdivision, where I am on the Board of Directors, appealed to the Board for inclusion so that our covenants prohibiting parking can be enforced. The outcome was expected; our request was denied again.
No decision was made – No action taken



Curiouser & Curiouser!

Play-by-Play:
June
Request for No Parking Zone – Holden Beach Chapel
My2Cents
In August 2014 the BOC's took a position that they couldn't make a parking exception for Pointe West because everyone else would want one too.  How is this different? Albeit the reason for the request is not the same the request for an exclusion isn't. The public can legally park their vehicles in the right-of-way excluding regulated areas listed in the ordinance. So let me get this straight, you spend big bucks to landscape your property and put in an irrigation system but the public can park on your property trashing your landscaping and irrigation system. In what universe does this make any sense? Holden Beach Chapel is concerned about cars pulling onto the lawn and breaking sprinkler heads and damaging plantings. Well who isn't? Don't get me wrong, I get why they don't want cars parking there. But the same situation exists for all the other property owners on the island; how can you differentiate the Chapel situation from any other property owner. Is the Board planning on making an exception for all the other property owners too? Will they grant the Pointe West request now? Instead of making an exception to the ordinance, I'd suggest that they consider reviewing why we allow cars to park in the right-of-way anywhere on the island. If there is a legitimate reason for allowing vehicles to park in the right-of-way, then I don't see how the Chapel, or anyone else for that matter, should be excluded. Since it appears that the request will be granted I 'd like to know where does the line form so I can take my place in the queue.
August
Request for No Parking Zone: Holden Beach Chapel – Chief Layne
The purpose of the Memorandum of Agreement is for the Town to enact a No Parking Zone around the Chapel's property, in return for the use of the Chapel's parking lot.
Commissioner Peter Freer – Uncomfortable with quid pro quo; request stands on its own merit
Mayor Pro Tem Ashley Royal – Parking usage has been the practice of the Chapel anyway
Commissioner Ken Kyser – Cautioned that everyone else will want one too
Commissioner John Fletcher – Felt it's the right thing to do
Commissioner Peter Freer – Everyone gets to present their case; decision will be based on merit
Motion made – amended item to remove Memorandum of Agreement
A decision was made – Approved unanimously
September
Presentation on Pointe West Parking – Building Official Evans
Previously reported –
In August it was sent to P&Z for review
Update –
Postponed discussion till the next scheduled meeting
My2Cents
Generally speaking a right-of-way is an easement. So the town does not own the property in the public right-of-way, just the right to use the land. Typically, property owners can use the right-of-way as they can the rest of their property, but subject to the possibility of it being utilized at some point in the future. I totally get that. It's the public is entitled to park in the right-of-way that I'm really struggling with. In what universe does that make any sense? Seriously, am I the only one that questions why we allow cars to park in the right-of-way anywhere on the island.
October
Presentation on Pointe West Parking – Building Official Evans
My2Cents
I accept the decision but I question how this is either fair or consistent. By approving the Chapel accommodation, I would make the case that they have established a precedent. Not approving our request is totally inconsistent with the Chapel decision; which by the way was approved unanimously.The Town acted as an advocate in supporting the Chapel request. But now the Town strongly objected and did everything in their power to deny the Pointe West accommodation. The rationale given was that any reduction of parking without identifying replacement parking is inconsistent with our land use plan. REALLY? Maybe it's just me but didn't we just reduce parking at the Chapel? Tim brought up the land use plan and emphasized how important it is. The comprehensive plan / land use plan is a planning tool that must be considered in zoning decisions. The purpose is establishment of clear, consistent, predictable community policies. The plan is a covenant between the Town and its citizens both to do and not do specified actions. The Town never mentioned the adopted plan when they approved the no parking at the Chapel, which makes the argument seriously skewed in favor of the Chapel and against the Pointe West subdivision in a way that is unfair. Technically speaking the text amendment for the Chapel should have gone to P&Z and came out with a recommendation and a statement about the consistency with the land use plan. Therefore, since that was not done, the Chapel accommodation should not be considered valid. From the start I have questioned why we allow cars to park in the right-of-way anywhere on the island to begin with. But now, I also question how the Board can totally disregard the precedent they set with the Chapel parking request approval. I found the Boards position disingenuous.
 "All animals are equal, but some animals are more equal than others."
― George Orwell, Animal Farm
---
8. Discussion and Possible Action on Davenport Property Owners Association's Request for Parking Restriction – Commissioner Kyser
The two agenda items requesting parking restrictions are linked.
Therefore, they didn't have any discussion about this request.
No decision was made – No action taken

---
9. Self-Assessment to Identify Lessons Learned from Hurricane Matthew –
Mayor Pro Tem Royal
Objective: Identify lessons learned from THB response to Hurricane Matthew
What went well and should be reinforced?
What gaps were identified that if corrected would improve future hurricane response actions?
Methodology: Conduct debrief with staff members to identify strengths and gaps.
Facilitate discussion emphasizing process improvements based on critical review
Solicit input from the public
Report: Develop report to document methodology and results
Report results at next regular BOC's meeting
Well this was met by stiff opposition from the Mayor
Apparently the Town Manager already does an After Action Report
Even reporting at the next meeting was met with resistance
Finally, motion was made and they agreed that the Board will be briefed at the next meeting
A decision was made – Approved unanimously
Public Input Requested
How did we do?
The Town is conducting a self-assessment of its emergency actions and responses before, during and after Hurricane Matthew. Public input is a valued component of efforts to evaluate our performance.
Please participate in this process by emailing your comments, observations and suggestions to heather@hbtownhall.com by Monday, October 24, 2016.
---
10. Discussion and Possible Action on Updating Prohibited Fires Ordinance – Commissioner Freer
A homeowner contacted Commissioner Freer, concerned about renters and charcoal grills, they requested updating our fire prevention ordinance to be more like OIB. Apparently we do not have anything similar to the OIB grilling ordinance.  They wanted to at least start the discussion with input from both the Town fire inspector and the area Fire Chief.
FIRE PREVENTION CODE
Holden Beach

It shall be unlawful for any person or business to set or cause to be set any fire within the town.
Recreational fires, except those confined within containers manufactured specifically for such purpose, shall not be allowed.
Ocean Isle Beach
Sec. 26-10. – Burning within the town limits.
(a) The burning of any material on the beach or on a street, road, lane or public ground is prohibited. Subject to provisions of this section, no person shall kindle or maintain any recreational fire, bonfire, or shall knowingly furnish the material for any such fire, or authorize any such fire to be kindled or maintained.
(b) No person shall operate any type of portable outdoor fireplace/pit, hibachi or charcoal grill or maintain any type of open fire on any outside porch, patio or landing above ground level. Electric and gas grills shall be permitted only if they are permanently attached to the landing and not covered by any type of roof or awning. Gas fueled outdoor fireplaces three (3) feet in diameter or less with a flame height less than two (2) feet, permanently affixed to the ground, and separated from structures and combustible materials by ten (10) feet shall be permitted. Open burning, bonfires, and recreational fires shall be prohibited within town limits unless contained within a device specifically manufactured for such purposes (ex. Fire pits, chimeneas, etc.) which shall be placed no closer than fifteen (15) feet to any structure or natural and/or manmade combustible material. No fire located in a portable outdoor fireplace/pit shall be left unattended.
(c) All fixed gas fueled outdoor fireplaces shall require a mechanical permit from the town's inspections department prior to installation.
The Ocean Isle Beach ordinance was updated in response to the house fire that occurred in October of 2007. Seven people were killed, making it the deadliest fire in Brunswick county in decades.
Ocean Isle Beach house fire kills 7
Read more » click here
http://www.starnewsonline.com/news/20071028/ocean-isle-beach-house-fire-kills-7brsouth-carolina-college-students-among-dead
Holy smokes, what a fiasco. This was a relatively benign request to review our current ordinance and benchmark the OIB ordinance which is far more restrictive then what we currently have in place. Strictly a request to evaluate and possibly update our existing ordinance. After some discussion, motion was made to get input from the Town fire inspector (Building Inspector – Tim), the area Fire Chief and the Police Chief.
A decision was made – Approved unanimously
---
11. Town Manager's Report
Mandatory Water Conservation

Brunswick County in State of Emergency due to water situation;
repair work planned for this weekend
Brunswick County is under a State of Emergency and water conservation measures are imperative for all public water users after attempts at a temporary fix to a broken water main did not work.
Crews worked until 1 a.m. this morning, but the attempted band sleeve, which would have been a temporary repair to the broken water main, was not successful. The County's water situation is no better than before.
The site of the break is still flooded, and two of the options for a permanent repair have now been eliminated. Brunswick County Public Utility officials are meeting with officials from Cape Fear Public Utility Authority, Lower Cape Fear Water and Sewer Authority, Pender County and the contractor today to initiate the permanent repair.
It appears the County's risk of running out of water has increased substantially. County water levels did go down some during the attempted repair, though crews will try to restore them today. Crews are expected to begin repairs to the line on Friday evening, with work continuing throughout the weekend, as demand is lower and the schools will not be impacted at this time.
At this time, all utility customers must adhere to the mandatory water restrictions. Outdoor use of public water is prohibited. This includes irrigation and car washing, but does not include commercial car washing at this time.
The raw water main owned by the Lower Cape Fear Water and Sewer Authority that carries raw water from the Kings Bluff Raw Water Pump Station to the County-owned Northwest Water Treatment Plant and others broke Thursday. Since this water main break affects one of Brunswick County Public Utilities' sources of water, it affects not only Brunswick County Public Utilities customers but also the customers of utility providers that purchase wholesale water from Brunswick County.
Water restrictions to continue into next week, possibly longer
Crews are working to put a temporary bypass line around the break before they start work on installing a permanent pipe.
Read more » click here
http://www.starnewsonline.com/news/20161021/water-restrictions-to-continue-into-next-week-possibly-longer
Water line break repair attempts continue
Despite an unsuccessful first attempt to patch a raw water line break and a continued state of emergency for Brunswick County, officials said residents' limited water use has kept the water flowing.
Read more » click here
http://www.brunswickbeacon.com/content/water-line-break-repair-attempts-continue
Brunswick declares state of emergency over broken water main
Local utilities will likely remain under a water emergency for about another week as crews work to construct a bypass around the damaged pipe, said Bob Walker, executive director of H2GO Brunswick Regional Water and Sewer.
Read more » click here
http://www.starnewsonline.com/news/20161019/brunswick-declares-state-of-emergency-over-broken-water-main
Water line break leads to mandatory water restrictions
Brunswick County Public Utilities Director Jerry Pierce updated county commissioners during their meeting Monday night on the effort to repair a water line break that has county water customers under mandatory restrictions.
Read more » click here
http://www.brunswickbeacon.com/content/water-line-break-leads-mandatory-water-restrictions
Brunswick County water main breaks, water restrictions enacted
Residents in all areas throughout Brunswick County have been placed under mandatory water restrictions, while water restrictions have been issued for all Cape Fear Public Utility Authority (CFPUA) commercial and residential customers as well.
Read more » click here
http://www.starnewsonline.com/news/20161013/brunswick-county-water-main-breaks-water-restrictions-enacted
---
Hurricane Matthew
They have conducted a tour with government officials that did a subjective evaluation
Presently doing a hard data survey to quantify the sand that was lost
ATMC will conduct a thorough post-storm study that could be used to apply for help from FEMA
Anticipate being able to participate in any storm loss / disaster relief funds
Beaches are not a priority right now because they are dealing with inland flooding issues
When the time comes to address beach strand storm damage we will be ready
Walkways
The storm event significantly impacted the beach strand
They are advising property owners to bring walkways back to the current frontal dune
Town ordinance requires property owners to do so
Previously reported –
Holden Beach Code of Ordinances §94.03, Frontal Dune Policies and Regulations
http://library.amlegal.com/nxt/gateway.dll/North%20Carolina/holden/townofholdenbeachnorthcarolinacodeofordi?f=templates$fn=default.htm$3.0$vid=amlegal:holden_nc

Most walkways are not in compliance including the towns.
.     1) Walkways are supposed to go over the frontal dune, the one closest to the water
.       a) Goal is to minimize people walking across the dunes
.       b) Ordinance has $500 fine for walking on dunes – no citations have been issued
.     2) Significant cost to oceanfront property owners
 No easy or inexpensive solution. It does not make sense to spend money to put sand on the beach strand and then not address this issue.  Everyone agreed we need to protect the dunes it's the how that needs to be figured out.
Complicating the issue:
.     1) The situation varies based on island location
.     2) Sand and dunes are constantly shifting
Proposed three possible solutions:
.     1) Change ordinance
.     2) Change definition of frontal dune
.     3) Require portable board and chain paths
Central Reach Project
Everything is in place, we are good to go
Permits are for work to be done this winter after November 15th
SEARCH 5K Run
See Every Athlete Run for Conditional Health
This year the event was held on Saturday, October 15th
Event was held without a hitch with @500 participating and @700 people in attendance
---
12. Public Comments on General Items
There were comments made regarding the following:
Hurricane Matthew
Sheila Young – She was concerned about communications especially for folks without power that didn't have access to their e-mail accounts; requested the Board seek input from the public about storm response
Rich Weigand – We need to know what the protocols are; explanations of what and why actions were taken would have been helpful so that everyone understood the situation and would comply
Mayor appeared to be a little thin skinned when people spoke about possible improvement opportunities. It appeared that he took it as personal criticism. I don't think it was. Overall consensus was that response efforts were commendable but there was still room for improvement.
---
General Comments –
Thirty (30) members of the community were in attendance
The meeting ran for over three (3) hours
So less than half the people were still there at the meetings conclusion
The Mayor and the Board of Commissioners' all urged everyone to VOTE!
The Board of Commissioners' all thanked the staff for a job well done during the storm event
---
Hurricane Matthew –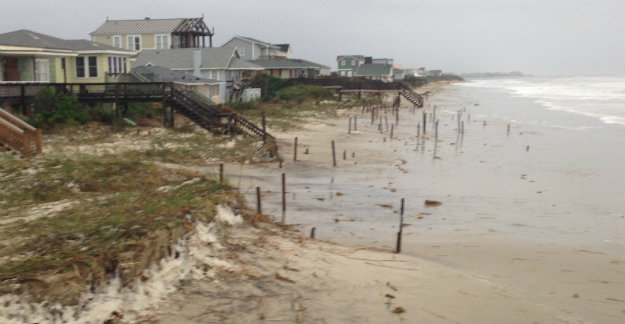 The worst damage we had was to the beach strand
The frontal dunes are gone for the most part
Severe erosion of the dunes is very disheartening
The dunes did what they were supposed to do though, they protected our properties
Just to be clear, the Commissioners were not in charge during this emergency. For better or worse the Mayor is in charge and makes the calls. Nobody has a crystal ball; officials typically choose caution over risk. Inconveniencing people seems far less hazardous than endangering the lives of residents. I would rather have them err on the side of caution then put anyone at risk. I've heard from a number of people regarding the storm response. In general, people were pretty positive about how things were handled. The most consistent negative comments were about the lack of information before, during and after this event.     
Suggestion box –
Before next hurricane season a letter should be sent explaining the following:
.       a) Communication – identify where information is available during an event
.       b) Protocols – posted and explained, what staying means you've agreed to
.       c) Bridge Closing – when and why
.       d) Curfew – what that means and why its issued
.       e) Mandatory Evacuation – what the law says
.       f) Sewer System – problems associated with use after system is shut down

---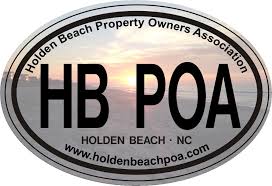 HBPOA has really stepped up to the plate. They have significantly improved communications regarding issues & concerns that affect property owners here. Fall 2016 newsletter gave a very nice concise abridged version of things that you should know about. Unlike this newsletter they simply provide facts for you to form your own opinion. Their website has videos taken from a drone to show you the impact Hurricane Matthew had on the island.
For more information » click here
http://holdenbeachpoa.com/
North Carolina, Saturated and Surprised, Reels from Hurricane Matthew
Read more » click here
http://www.nytimes.com/2016/10/10/us/north-carolina-saturated-and-surprised-reels-from-hurricane-matthew.html?hpw&rref=us&action=click&pgtype=Homepage&module=well-region&region=bottom-well&WT.nav=bottom-well
After Hurricane Matthew: 'The dunes are gone'
In the aftermath of Hurricane Matthew, coastal communities are reporting significant beach erosion.
Read more » click here
http://www.starnewsonline.com/news/20161011/after-hurricane-matthew-the-dunes-are-gone
The Beach Boondoggle
Why is the federal government pouring sand that's only going to wash away?
Hurricane Matthew was not a mega disaster like Superstorm Sandy or Hurricane Katrina, but if precedent holds, simply rebuilding the beaches may cost federal taxpayers billions of dollars.
Read more » click here
http://www.nytimes.com/2016/10/12/opinion/the-beach-boondoggle.html?mabReward=CTM&src=rec&recp=4


The dunes are gone!

Maybe we should have discussed our game plan moving forward
And oh yeah, how are we planning to pay for the work that will be required to restore our dunes
BPART Fund – Beach Preservation / Access & Recreation / Tourism
Accommodations tax / Occupancy tax generates $1,759,359 annually which funds this account.
Basically we have been spending almost the entire annual income in the same year that it is collected. In other words, we have been depleting the BPART account "sand fund" for all kinds of expenses other than beach nourishment (sand). Each time we spent money for wants not needs the Mayor reminded everyone that the Town portion came from our BPART account not our property taxes.  On numerous occasions this newsletter reminded everyone that these are real dollars not funny money. By spending BPART account funds they are no longer available to pay for critical needs that have to be addressed. This is exactly the reason why people have been opposed to spending BPART account money for anything other than beach nourishment. The price tag is going to be astronomical to build the beach strand back to the point where it will be able to protect our properties. There are very little funds left in this account so where do you think the money will come from now?
Know the difference between wants and needs?
One of the most basic concepts of economics is want vs. need.
A need is something you have to have.
. • It's something you can't do without.
A want is something you would like to have.
. • It's not absolutely necessary, but it would be a good thing to have.
---
Central Reach Project –

Holden Beach commissioners award Central Reach Project bid
Town commissioners at their Sept. 20 meeting approved four items related to Holden Beach's Central Reach Project, including the awarding of the project to the lowest bidder. The beach project would place up to 1.31 million cubic yards of sand along 4.1 miles of Holden Beach shoreline, stretching from 240 OBE to 781 OBW. The bid was awarded to Weeks Marine, which is a marine construction and dredging contractor based in Cranford, N.J., in the amount of $14,551,110.
The town has received the North Carolina Division of Coastal Management's Coastal Area Management Act (CAMA) permit and North Carolina Division of Water Quality and Army Corps of Engineers permits for the project. The sand for the project will come from a site two miles offshore and will be dispersed along the stretch of beach using a hopper dredge. The project is not the first of its kind in terms of putting sand on the beach from offshore with dredges, but Holden Beach Town Manager David Hewett said it is the first of its kind in terms of its magnitude and financial requirements from outside sources. The dredging window will be from Nov. 15 through March 31, 2017. Hewett said the CAMA permit was recently granted an extension, but its expiration date is Dec. 31, 2017, same as the USACE permit.
The town also has an Interlocal agreement with Brunswick County to meet statutory requirements for their use, which Hewett in May compared with co-signing a loan, saying the county would not have to put up any money for the project. The county would essentially guarantee payments should the town fail to make debt payments. Hewett said approval of the district is a prerequisite in order to file the application to the Local Government Commission to receive the special obligation bonds — or loan — of $12 million for the project.
In other business, commissioners approved a budget amendment that increases the special obligation bond funding and corresponding construction budget cost by $447,960, which the commissioners said will help provide necessary structure funding the bid awarded to Weeks Marine. Hewett said PNC Bank has offered up to $12 million at 2.18 percent, which is in effect a life cycle savings of about $327,000 compared with the $11,552,000 at 3.25 percent, which was used to develop the project budget. Commissioners also approved the order authorizing the issuance of the $12 million in special obligation bonds for the renourishment project and approved a bond issuance resolution that accepts and authorizes the private sale of the bond to PNC bank bearing interest at 2.18 percent for each year for a 10-year term.
Read more » click here
http://www.brunswickbeacon.com/content/holden-beach-commissioners-award-central-reach-project-bid
For more information, go to the Central Reach Project post
---
Calendar of Events –
October 29-30 N.C. Festival by the Sea, Holden Beach


Hosted by the Holden Beach Merchants Association this two day festival occurs on the last full weekend in October. This two day event is kicked off with a parade down the Holden Beach causeway. There is a fishing tournament, horseshoe tournament, and a sandcastle building contest. Vendors provide food, arts and crafts, amusement rides and other activities. There is live musical entertainment both days at the Holden Beach's Pavilion.
For more information » http://www.greaterholdenbeachmerchants.com/?page/102078/nc-festival-by-the-sea
Events


Discover a wide range of things to do in the Brunswick Islands for an experience that goes beyond the beach.
For more information » click here
http://www.ncbrunswick.com/events
---
Calendar of Events – Island
Parks & Recreation / Programs & Events
For more information » click here
http://www.hbtownhall.com/parks—recreation.html
---
Reminders –
New Water & Sewer Rates
An increase to the water and sewer rates was approved in the fiscal year 2016 – 2017 budget. The new rates are effective as of July 1st.
The new rates for House meters are as follows:
Base Charge for water is $18.00 and for sewer is $14.10. This includes the first 2,000 gallons of usage. For 2,001 – 6,000 gallons, the water rate is $3.10 per 1,000 gallons and $6.45 per 1,000 gallons for sewer. All usage over 6,000 gallons will be charged $4.10 per 1,000 gallons for water and $7.45 per 1,000 gallons for sewer.
The new rates for Irrigation meters are as follows:
Base Charge of $5.00 plus a $2.50 inspection fee. For 0 – 6,000 gallons, the water rate is $3.10 per 1,000 gallons and $4.10 per 1,000 gallons for all usage over 6,000 gallons.
When reading your bill, take the difference between the current reading and the previous reading (cubic feet). Then multiply that number by 7.48 (7.48 gallons in a cubic foot) to get the consumption in gallons.

---

The town sends out emails of events, news, agendas, notifications and emergency information. If you would like to be added to their mailing list, please go to their web site to complete your subscription to the Holden Beach E-Newsletter.
To subscribe » click here
---
Recycling
Effective September 6th the Recycling Center located near the water tower will no longer be operational. The county operates a manned facility at 1709 Oxpen Road. The facility is open 8:00 a.m. – 6:00 p.m. Mondays, Wednesdays, Fridays and Saturdays. Curbside recycling is also available.
For more information » click here
http://www.hbtownhall.com/solid-waste–recycling.html
Yard Waste Service
Yard debris pick-up is provided twice a month on the 2ndand 4th Fridays during the months of October, November and December. Yard debris needs to be secured in a biodegradable bag or bundled in a maximum length of 5′ and 50 pounds in weight. A total of ten items (bundles of brush/ limbs, bags) will be picked up by Waste Industries. Yard waste must be placed at the street for pick-up. No pick-ups will be made on vacant lots or construction sites.

Veterans' Appreciation Breakfast
Breakfast will be served on Friday, November 4th at 9:00 a.m. at Town Hall. Pre-registration by October 30th is required. Call (910) 842-6488 to pre-register.

---
Upon Further Review –

Joint Amicus Brief – NC Oceanfront Counties and Towns – Nies vs. Emerald Isle
Previously reported – July
The Town of Emerald Isle is requesting all NC beach communities assist with funding in the matter of Nies vs. Town of Emerald Isle. At issue is the right of the public to use the dry sand beach which has been the historical and traditional public practice by right.
The potential implications of this case to the State of North Carolina and its citizens are significant and it is critical that oceanfront counties and municipalities weigh in and sign on to an amicus brief in support of the Town's position that the beaches of North Carolina, including the dry sand portion, are a public resource open to all for public resource uses.
County, towns take interest in beach access court case
Brunswick County and some of its municipalities are supporting Emerald Isle in a state Supreme Court case to protect public access to North Carolina beaches.
Read more » click here
http://www.brunswickbeacon.com/content/county-towns-take-interest-beach-access-court-case
Emerald Isle supported by BC commissioners in case impacting coastal community
Brunswick County commissioners have pledged $2,000 in support of the Town of Emerald Isle, which is involved in a N.C. Supreme Court case that could impact the right of public access to North Carolina beaches. Statewide, 6 of 8 oceanfront counties and 18 of 21 oceanfront municipalities have agreed to sign onto the brief.
Read more » click here
http://www.starnewsonline.com/news/20160712/emerald-isle-supported-by-brunswick-county-commissioners-in-case-impacting-coastal-community
Update –
Emerald Isle couple who filed lawsuit against the beach town have sold their oceanfront home
Gregory and Diane Nies, the retired couple whose lawsuit against the town of Emerald Isle has the potential to create a sea change in the public's access to North Carolina's 301 miles of shoreline, have sold their oceanfront property at the heart of the case.
Read more » click here
http://www.newsobserver.com/news/business/article108343327.html
Coastal Companies
This month in the continuing saga of Mark Saunders and the Coastal Companies …
Infrastructure work finished in Rivers Edge
Infrastructure work in Rivers Edge Golf Club and Plantation has been completed, according to a news release issued last week by the town of Shallotte.
"The town of Shallotte is pleased to announced the successful conclusion of its four-year effort," Shallotte Mayor Walt Eccard said. Eccard noted the effort began under the leadership of former Mayor Sara McCullough, with the town working with Coastal Companies to ensure completion of promised infrastructure in Rivers Edge. As a result, he said, 56 sites are now available for construction. "The town made a conscious decision four years ago to work cooperatively with the Coastal Companies instead of engaging in long and costly litigation," Eccard said Oct. 5. Coastal Companies owner Mark Saunders said he was pleased and grateful about perseverance in conjunction with the town, which was "instrumental in our coming through the unprecedented economic meltdown of the past few years." Though the recovery process has been slow, Saunders said progress has been made toward completion of "all community and residential projects." In Sunset Beach, town council has continued to meet in closed session to discuss ongoing legal issues with Coastal Companies over infrastructure of Jaguar's Lair, an unfinished community under town domain that is part of Ocean Ridge. Over the past year, council has not made any of those discussions public since the town took legal action in September 2015 against the bond company for Jaguar's Lair for non-performance of infrastructure work.
Read more » click here
http://www.brunswickbeacon.com/content/infrastructure-work-finished-rivers-edge
---
Corrections & Amplifications –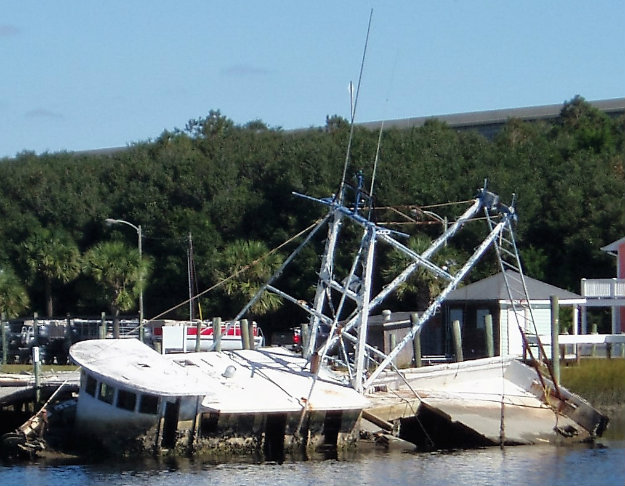 Shrimp boat
Previously reported –
Half submerged and prominently visible from the Holden Beach Bridge the 62-foot commercial shrimp boat Southern Lady is sinking on the north side of the ICW across from the Chapel. It has been over five years now, still no progress has been made with removing the shrimp boat Southern Lady because no one has jurisdiction to remove the abandoned boat.
There are navigational, environmental and public safety hazards. It's a regulatory no man's land: No one wants to deal with these boats. The Army Corps of Engineers removes abandoned vessels that block federal navigation channels. The United States Coast Guard moves recreational boats that pose environmental risks. Compounding the problem are the layers of bureaucracy required to remove a boat, including the issuance of environmental permits and the legal filings needed to declare vessels abandoned property. Still, the contracting process does not resolve the thorny issue of what agency is responsible for removing the boats, in part, it seems, because no one wants to assume the cost.
Brunswick looks to ordinance to prohibit abandoned boats
Brunswick County officials are in the beginning stages of crafting an ordinance that, if eventually approved, might let them remove an abandoned shrimp trawler from the Intracoastal Waterway that's become an eyesore near the Holden Beach Bridge.
Removing the trawler in Holden Beach, for instance, would require bringing a barge with a crane mounted on it up the Intracoastal Waterway, according to county officials. Quotes for the project have been between $45,000 and $50,000.
Read more » click here
http://www.starnewsonline.com/article/20151009/ARTICLES/151009710?p=all&tc=pgall

Update –
First reported 10-11-11 newsletter
Five years later and all things are as they were then …


Holden Beach Pier still for sale after town opts against buying
Though he's made the decision to sell the Holden Beach Fishing Pier and surrounding oceanfront property, Guilford Bass will keep the property for another year.
Read more » click here
http://www.starnewsonline.com/news/20161021/holden-beach-pier-still-for-sale-after-town-opts-against-buying

---
Odds & Ends –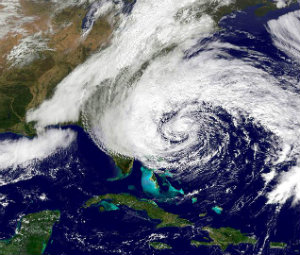 Hurricane Season – Do you have a plan for your family?!
Coastal residents can expect to see an above-normal hurricane season this year. This outlook makes no attempt to say how many storms will hit land or what coastal areas are most at risk. However, during active seasons the United States is more likely to be struck by hurricanes. Hurricane season officially runs from June 1st and ends Nov. 30th, but storms outside that time frame are not uncommon. Coastal residents are reminded that it only takes one hurricane making landfall to make it an active season for them, and they need to prepare the same for every season, regardless of how much activity is predicted. We need to be prepared, especially with this above-normal outlook. Now is the time, if you haven't already, to get your plan together for what you and your family would do if disaster strikes. Be prepared – have a plan!
Be prepared – have a plan!
For assistance with making an emergency plan read more here »
. 1) FEMA Ready / http://www.ready.gov/
. 2) American Red Cross Disaster and Safety Library / http://www.redcross.org/prepare/disaster-safety-library
. 3) ReadyNC / http://readync.org/
. 4) Town Emergency Information / http://www.hbtownhall.com/files/103873969.pdf
. 5) HBPOIN Hurricane Emergency Plan / http://lousviews.com/2015/01/01/emergency-plan-2/
If the Town declares a mandatory evacuation, PLEASE LEAVE
General Assembly during the 2012 Session, specifically authorizes both voluntary and mandatory evacuations, and increases the penalty for violating any local emergency restriction or prohibition from a Class 3 to a Class 2 misdemeanor. Given the broad authority granted to the governor and city and county officials under the North Carolina Emergency Management Act (G.S. Chapter 166A) to take measures necessary to protect public health, safety, and welfare during a disaster, it is reasonable to interpret the authority to "direct and compel" evacuations to mean ordering "mandatory" evacuations. Those who choose to not comply with official warnings to get out of harm's way, or are unable to, should prepare themselves to be fully self-sufficient for the first 72 hours after the storm.
Forecasters update Atlantic hurricane predictions as peak of season approaches
Forecasters with the National Oceanic and Atmospheric Administration have updated their 2016 Atlantic hurricane season predictions, increasing the number of named storms they expect this year.
Their initial prediction, made in May, said there was a 70 percent chance of 10 to 16 named storms this year. The new update predicts a 70 percent chance of 12 to 17 named storms before season's end on Nov. 30. The chance of having an "above normal" hurricane season has also increased from 30 to 35 percent.
So far, there have been five named storms this year, including a rare January hurricane that formed in the northern Atlantic. One, Colin, was expected to impact southeastern North Carolina on Memorial Day Weekend but instead moved to the east after hitting South Carolina hard.
Read more » click here
http://portcitydaily.com/2016/08/12/forecasters-update-atlantic-hurricane-predictions-as-peak-of-season-approaches/
---
This & That –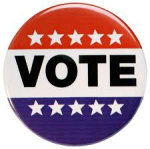 Be a Voter – Your Vote Matters!
.
Going to the polls on Election Day is one of our core responsibilities in a democratic nation.
Voter turnout has been a big problem for decades.
Increased voter turnout can dramatically alter election outcomes and resulting public policies.
General Election 2016 – Tuesday, November 8th
.     1) Encourage everyone to vote
.     2) Remember it's a right and a privilege to be able to do so
.     3) Polling place is at the following location:
.       a) Holden Beach EOC Building, 1044 Sabbath Home Rd., Supply
.     4) Voters can cast their ballots early starting Thursday, October 20th .       

Visit The North Carolina State Board of Elections web site
For more information » click here
www.ncsbe.gov.   
---
Factoid That May Interest Only Me –

Watch out for deer
NCDOT warns motorists across North Carolina to stay alert for deer now that fall has arrived. Every year during late autumn, auto and body shops across the region brace for a bumper crop of business, comprised of an influx of cars with damage from collisions with deer. Beginning in October, roads across the state become hazardous as North Carolina's deer population fans out, lurking on highway shoulders in search of food and potential mates. It's the deadliest time of the year for deer, which also pose a particular danger to motorists. Nearly half of vehicle accidents involving white-tail deer occur from October to December. Deer accidents typically begin rising in October, peak in November and begin dropping off after December, according to the Insurance Institute for Highway Safety. Deer are crepuscular mammals, meaning they're most active at dawn and dusk – which, following the onset of daylight savings time, places them near roads and byways precisely when large numbers of residents are commuting to and from work.

---

This Is Probably the Least You'll Weigh All Year. Sorry.
Later this month, your weight will begin a long climb past the holidays, peaking around New Year's, according to new research.
Read more » click here
http://www.nytimes.com/2016/10/04/well/eat/low-point-weight-wireless-scales.html?contentCollection=weekendreads&action=click&pgtype=Homepage&clickSource=story-heading&module=c-column-middle-span-region&region=c-column-middle-span-region&WT.nav=c-column-middle-span-region
---
Things I Think I Think –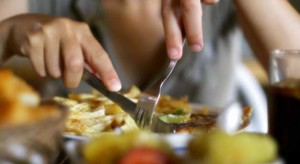 Eating out is one of the great little joys of life.
Restaurant Review:
Dinner Club visits a new restaurant once a month. Ratings reflect the reviewer's reaction to food, ambience and service, with price taken into consideration.
/////
Name:             Oliver's on the Cape Fear
Cuisine:           American
Location:        101 West Bay Street, Southport, NC 28461
Contact:          910.477.9299 / www.oliversonthecapefear.com
Food:               Average / Very Good / Excellent / Exceptional
Service:           Efficient / Proficient / Professional / Expert
Ambience:      Drab / Plain / Distinct / Elegant
Cost:                Inexpensive <=17 / Moderate <=22 / Expensive <=27 / Exorbitant <=40
Rating:            Two Stars
A popular waterfront restaurant, with indoor and outdoor dining options, serving upscale New American cuisine. The building on this site has a long history and was completely remodeled in 2015. Oliver's is a welcome addition to the restaurant scene in Southport. Finally, excellent food with a beautiful panoramic view! This is one of the better restaurant offerings in the area; I'd put it on your short-list of must try restaurants.

---
Book Review:
Read several books from The New York Times best sellers fiction list monthly
Selection represents this month's pick of the litter
/////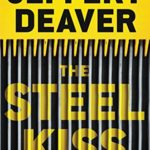 THE STEEL KISS, by Jeffery Deaver
This is the twelfth entry in the exploits of Lincoln Rhyme a former NYPD Homicide Detective who is now a Forensic Consultant with the Department since he became a quadriplegic. Lincoln and his team investigate a domestic terrorist who sabotages equipment. The killer uses remote devices signaling smart controllers that triggers products to malfunction, essentially turning common products into murder weapons. 
---
Request –
Please ask your friends and neighbors if they would like to be added to our distribution list
Subscribe on our website www.lousviews.com
Thank you for subscribing!
---
HBPOIN – Holden Beach Property Owners Information Network
.          • Gather and disseminate information
.          • Identify the issues and determine how they affect you
.          • Act as a watchdog
.          • Grass roots monthly newsletter since 2008