Town of Holden Beach – BOC's Regular Meeting
Tuesday, November 15, 2016
"Unofficial" Minutes & Comments – Lou's Views
---
Board of Commissioners' Agenda Packet
For more information » click here
http://www.hbtownhall.com/files/119581374.pdf
---
1. Public Comments on Agenda Items

There were no comments
---
2. Police Report – Chief Wally Layne
Detective Jeremy Dixon handled giving the report in Wally's absence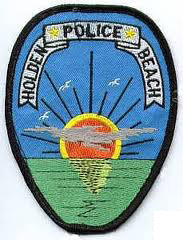 So far so good, it's been fairly quiet
Reminded everyone – It's that time of the year, break-in season
Only one break-in has been reported, so far

Requested that we all serve as the eyes and ears for law enforcement.
If you know something, hear something, or see something –
call 911 and let police deal with it.
Neighborhood Watch –

Need to look out for each other and report any suspicious activity
Call 911 if you see or hear anything suspicious
Fill out Keep Check Request Form if you will be out of town
Submit completed

Property Registration Form

Pickup copy of

Protecting Your Home



Crime prevention 101 – Don't make it easy for them
. a) Don't leave vehicles unlocked
. b) Don't leave valuables in your vehicles
. c) Lock your doors & windows – house, garage, storage areas and sheds
Keep Check Request Form –
. a) Complete the form and return it to the Police Department
. b) Officers check your property in your absence
.
Property Registration Form –
. a) Record of items in your home that have a value of over $100
. b) Complete the form and return it to the Police Department

---
3. After Action Report: Hurricane Matthew – Town Manager Hewett    
Previously reported –
Self-Assessment to Identify Lessons Learned from Hurricane Matthew

Objective: Identify lessons learned from THB response to Hurricane Matthew
What went well and should be reinforced?
What gaps were identified that if corrected would improve future hurricane response actions?
Methodology: Conduct debrief with staff members to identify strengths and gaps.
Facilitate discussion emphasizing process improvements based on critical review
Solicit input from the public
Report: Develop report to document methodology and results
Report results at next regular BOC's meeting
Public Input Requested
How did we do?
The Town is conducting a self-assessment of its emergency actions and responses before, during and after Hurricane Matthew. Public input is a valued component of efforts to evaluate our performance. Please participate in this process by emailing your comments, observations and suggestions to heather@hbtownhall.com by Monday, October 24, 2016.
Update –
Hurricane Matthew After Action Report
For more information » click here
http://www.hbtownhall.com/hurricane-matthew.html

Complete report available on the Town's website
Interesting reading, especially Appendix Section 7 – community feedback
Report was prepared at the request of this Board, David normally does something very similar
Readers Digest abridged version of the report still took the better part of an hour
Highlights –
General
High degree of variability between storms
Storm event had staff stretched to the limit
Three stages of the event – before, during and after
Emergency plan is myopic – does not address various other scenarios that we may have to deal with
Sewer
Power outage to all four sewer system stations
Storm surge flooding necessitated shutting down sewer system
Takes ten (10) hours to bring the stations back up
All 1,500 valve pits needed to be manually checked
Station #4 on the west end had to be bypassed due to flooding
Candy canes identified as area that needs additional scrutiny
Police
Access control at bridge only
Cannot control other access points – canal and shoreline
Need to restrict checkpoint to either go or no go, directing vehicles that can't pass to different location
Public Facilities
All of them will be inspected to ensure they are safe for use
Decals
Plan on reviewing current process of distributing decals
Decal system works to control vehicular access across the bridge
Communications
Town used multiple transmission methods to keep community informed
Recommended all weather radios during power outages
Considering ability to send emergency text message directly to cell phones like the County does now
Website needs to be modified so emergency information is more readily accessible
Three (3) Major Takeaways
.     1) Sewer System Issues – Achilles Heel
.         • Hamstrings decisions
.        • Planned fixes may improve
.     2) Reentry Process – Decals
.         • Retain protocol but manual procurement
.     3) Website Upgrades
.         • Increase visibility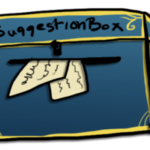 Suggestion box –
Before next hurricane season a letter should be sent explaining the following:
. a) Communication – identify where information is available during an event
. b) Protocols – posted and explained, what staying means you've agreed to
. c) Bridge Closing – when and why
. d) Curfew – what that means and why its issued
. e) Mandatory Evacuation – what the law says
. f) Sewer System – problems associated with use after system is shut down
---
4. Resolution 16-12, Designation of Applicant's Agent (Hurricane Matthew) –
Town Manager Hewett
Agenda Packet –
Resolution 16-12 authorizes Town Manager Hewett and Fiscal Operations Clerk Lockner to execute and file applications for assistance on behalf of the Town. Approval of this resolution is necessary to move forward with requesting assistance relating to Hurricane Matthew.
Simply part of the process that we establish an official point of contact to process FEMA reimbursement request
A decision was made – Approved unanimously
---
5. Discussion and Possible Action on Selection of Engineer to Review Sewer System Vulnerability – Town Manager Hewett

Previously reported –
The Town's sewer lift stations were built underground which makes them highly vulnerable to flooding from a storm surge. If the electrical panels controlling the sewer lift stations are damaged by water, we could be looking at shutting down the sewer system potentially for months. Under current health and building laws, no houses could be occupied during that time because there would be no sanitary sewer system operating. The surrounding islands do not have this issue since they elevated the electrical control panels to eliminate the panels from being exposed to water damage. The new Board established The Sanitary Sewer Vulnerability Community Advisory Committee to assess the vulnerability of our sewer system and look at alternatives and costs to solve the problem.
In August the Board voted to obtain an independent second opinion from an engineering firm that specializes in this area, qualifications related to the task at hand, as opposed to the engineer of record which is more of generalist. Town Manager was instructed to initiate a request for proposal process to evaluate the current situation, do risk analysis of the vulnerabilities of our lift stations, propose remedies to mitigate those risks, address concerns and propose solutions
October –
Unfortunately, we only got one response for our request for proposal. Town Manager indicated it was not a problem that we only had one response if they are qualified. The material sent was a sales pitch that did not address issues as requested. Specifically, the Board wants to clarify if the firm is able to do what they asked for.
That is –
. 1) Assessment (As Is)
. 2) Risk Analysis (Cost-Benefit)
. 3) Proposed remedies (To Be)
Motion was made to ask them for information that was requested. Original request was to evaluate the current situation, do risk analysis of the vulnerabilities of our lift stations, propose remedies to mitigate those risks, address concerns and propose solutions.
Agenda Packet –
Compass Pointe understands the project needs associated with the following criteria, which were outlined in the Town 's Request for Qualifications:
Review and assess the vulnerability of the Town's sanitary sewer system, including the lift stations, to include, but not limited to, flooding from storm surge.
Provide estimates with respect to the level of flooding to which the system is vulnerable.
Report on the types of potential failures related to pumps, controls and electrical subsystems to which the sewer system is vulnerable and provide estimates with respect to the time and cost required to repair such failures and return the sewer system to operation.
Report on the availability and methods or options available to secure the availability of replacement parts in the event of a failure.
Review and report on protective measures and emergency measures and emergency systems in place in other oceanfront communities in North Carolina that rely upon similar sewer systems.
Review and present. with recommendations. engineering and systems alternatives for mitigating the vulnerability of the Town's sewer system and preparing for the prompt recovery of that system in the event of a failure.
Our Team has the capability of providing the engineering evaluations and analyses needed to supplement those investigations already performed by the Town's Staff and Sanitary Sewer Vulnerability Community Advisory Committee.
Update –
Vendor addressed Board's concerns
By consensus they agreed to move forward with developing a contract
Contract to be reviewed and possibly approved at next scheduled Board meeting
---
6. Discussion and Possible Action on Town Manager Performance Objectives for 2016/2017 – Mayor Pro Tem Royal
   The town operates under a Council/Town Manager form of government.  The Town Manager oversees all town departments, programs and operations pursuant to the policies, ordinances and directives adopted by the Board of Town Commissioners.  The Manager serves as the primary personnel officer, appoints and suspends all municipal employees except those otherwise provided for by law, and provides general oversight of all town departments.  Other responsibilities include serving as the town budget officer preparing the recommended annual town budget and providing all other management services necessary to assure the efficient and effective operation of town government.  The Manager works closely with local elected and appointed officials and citizen volunteers to maximize the ability of the town to effectively serve its citizens.  The Town Manager serves at the pleasure of the Mayor and Board of Commissioners subject to a mutually approved employment contract.
Commissioners duties include that the Manager shall be responsible and accountable to them. This includes doing a performance review. Meaningful and equitable performance objectives are those that are derived from job responsibilities, and are distinct and measurable. Therefore, the first step necessary before doing an evaluation is the need to establish objectives. There was a bit of a brouhaha over both who and when objectives would be developed. Finally, a motion was made that the Board develop objectives for 2017, with input from David, and be presented at the December Board meeting.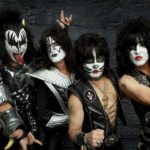 KISS principle – acronym for Keep It Simple Stupid
Commissioner Kim Isenhour said that we don't need to reinvent the wheel here. We simply need to benchmark what the surrounding island community's objectives / metrics are for their Manager performance review.
.

A decision was made – Approved unanimously

Let me get this straight. Our highest paid employee has not been subjected to a review with objective criteria in the eight years that he has been employed by the Town. REALLY? David Hewett was hired as Town Manager / Finance Officer in February of 2008, his current annual salary is $98,473. The Town Managers performance review is supposed to be done on the anniversary date of his hire which is February. The last performance review reported by the Board was conducted on April 1, 2014. Once again it was not done in a timely manner, it has not been done yet nor is it scheduled to be done. In other words, it is now late by over thirty-one (31) months. Effective employee performance review systems require quantifiable metrics to accurately gauge each employee's performance. Currently we do not have a standard form used for the manager's evaluation. You can't manage what you don't measure. It is an old management adage. You can't manage for improvement if you don't measure to see what is getting better and what isn't.
---
7. Report, Discussion and Possible Action on the Updating of Prohibited Fires Ordinance – Commissioner Freer
Previously reported –
A homeowner contacted Commissioner Freer, concerned about renters and charcoal grills, they requested updating our fire prevention ordinance to be more like OIB. Apparently we do not have anything similar to the OIB grilling ordinance. They wanted to at least start the discussion with input from both the Town fire inspector and the area Fire Chief.
FIRE PREVENTION CODE
Holden Beach

It shall be unlawful for any person or business to set or cause to be set any fire within the town.
Recreational fires, except those confined within containers manufactured specifically for such purpose, shall not be allowed.

Strictly a request to evaluate and possibly update our existing ordinance. After some discussion, motion was made to get input from the Town fire inspector (Building Inspector – Tim), the area Fire Chief and the Police Chief.
Update –
Tim made presentation
Developed language that prohibits an open fire within five (5) feet of building structure
Basically, they want to prevent users from being irresponsible
Board requested that he create a draft ordinance for review and possible approval at the December meeting
---
8. Discussion and Possible Action on the Budget Calendar and Process – Commissioner Freer

In 2016 we did not start the budget process until April
Request was to move everything up and start the process earlier
Consensus was to schedule meeting / workshop in January

.
Local governments must balance their budget by a combination of the following:
.     1) Raising taxes
.     2) Cutting spending
.     3) Operating more efficiently
The Town Manager's proposed budget is due by June 1st
Commissioners must adopt budget no later than June 30th for the next fiscal year
Adopting the annual budget is a primary responsibility of the Board
This is what I'd like to see the budget process look like starting in January –
Monthly Meetings / Workshops
Board Goals
Review Capital Improvement Plan
Staff presentations – wants / needs / revenue streams / cost cutting measures
Review Towns current level of services provided – change /add / delete
Review staffing and compensation package
Line by line review of the budget
Appropriate funds for the following:
.       a) Beach Nourishment
.       b) Dredging
.       c) Infrastructure Reserves – Water System / Sewer System / Roads & Sidewalks
---
9. Town Manager's Report

Planning & Inspections Director Tim Evans
Workshop
Planning & Inspections Department, supported by the town staff, hosted the 5th annual Contractors Information Seminar. It was an eight (8) hour seminar with six (6) guest speakers that was both informative and interactive. There were approximately ninety (90) people in attendance. The meeting was considered a success by all parties involved.
What's In It For Me (WIFM)? –
The biggest impact for you is that it helps lower the entire towns flood insurance rate

---
Veterans Day
The Town hosted a Veterans Appreciation Breakfast on Friday, November 4th
Town Hall was closed on Friday, November 11th



Honoring All Who Serve or Have Served
Thank you for serving our country!

National Flood Insurance Program / FEMA
North Carolina Department Public Safety found violations of flood damage prevention ordinance
Community Assistance Visit audit was closed out; all issues have been addressed
Island has 1,901 flood insurance policies in place
With @2,400 homes that means @80% have policies
Homeowners pay $3.9 million in premiums for $502 million in coverage
Compliance affects the Community Rating System
The National Flood Insurance Program's (NFIP) Community Rating System (CRS) is a voluntary incentive program that recognizes and encourages community floodplain management activities that exceed the minimum NFIP requirements. Thus, flood insurance premium rates are discounted to reflect the reduced flood risk resulting from the community actions meeting the three goals of the CRS.
Water Tower
They are repainting the water tower, prep work has already begun
Everything attached to the tower will need to be removed
All the cell phone equipment will temporarily be placed on two monopole towers
They do not expect any interruption in your cell service while they are doing this work
Anticipate shrouding / spraying for at least the next few months
Work should not impact usage of Bridgeview Park
Hurricane Matthew
Hard data survey to quantify the sand that was lost has been completed
ATMC conducted a thorough post-storm study that will be used to apply for help from FEMA
Anticipate being able to participate in any storm loss / disaster relief funds
Attended FEMA Public Assistance meeting and a draft was submitted for reimbursement
Walkways
The storm event significantly impacted the beach strand
Forty-one (41) walkways were damaged by the storm event
They are advising property owners to bring walkways back to the current frontal dune
Town ordinance requires property owners comply
Central Reach Project
Everything is in place; we are good to go.
Mobilization is scheduled for on or about November 20th
Dredging operations beginning in December
Anticipate that this will be a sixty (60) day project with work being done with a 24/7 schedule
Preconstruction meeting is scheduled for this week
Designated danger zones – please stay out!
Grand Strand Area Transportation Study / Metropolitan Planning Organization
Initiated the 2040 Metropolitan Transportation Plan
Plan prioritizes projects and policies
They are hosting a series of public meetings and you are invited to attend
David encouraged the public to get involved
Bridgeview Dock
Improving and growing dock usage
Turkey Trot
The Town will sponsor the Third Annual Turkey Trot, on Thanksgiving morning, Thursday, November 26th
Christmas Tree Lighting
The Eighth Annual Tree Lighting is scheduled to be held on Thursday, December 3rd
Christmas Lights
Public Works are putting up snow flake decorations on the boulevard light poles
---
General Comments –

Only fifteen (15) members of the community were in attendance
---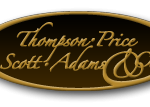 Fiscal Year 2015 – 2016 Audit Results
Auditor's report is due by October 31st and normally is given at the October meeting. Report was not given in either the October or November meetings. What's up with that?
---
Hurricane Matthew –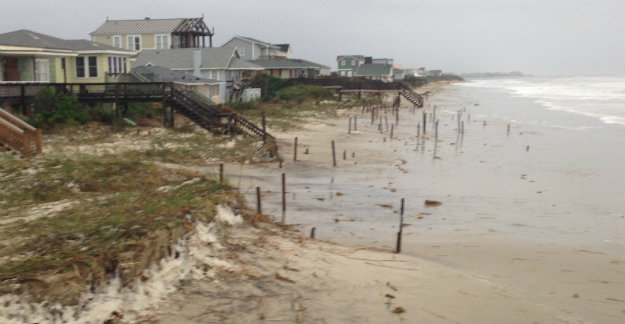 Beaches assess post-Matthew damages
Nearly a month after Hurricane Matthew's unwelcome Oct. 8 hit, three Brunswick County beach towns are still dealing with the effects.
Holden Beach's Central Reach Project is still set to begin mid-November despite the hurricane's destruction of some beach dunes, Town Manager David Hewett said. An estimated 1 million cubic yards of sand eroded along the island's nine miles of beach from inlet to inlet during Hurricane Matthew, Hewett said. Town officials are performing initial surveys to quantify the town's losses in an anticipation of a declaration of a Category G loss to the Federal Emergency Management Agency. Hewett said Category G means damage to facilities, including the public beach strand and public access points. Hewett said the damage the town sustained qualify for reimbursement from FEMA, with 75 percent reimbursement coming from the federal agency and 25 percent reimbursement coming from the state. The initial surveys are set to be complete inside of a month or the end of November, Hewett said. An engineer then will take the survey data and calibrate it before sending it to FEMA for reimbursement at a time to be established.
Read more » click here
http://www.brunswickbeacon.com/content/beaches-assess-post-matthew-damages
After Action Report
For more information » click here
http://www.hbtownhall.com/hurricane-matthew.html
---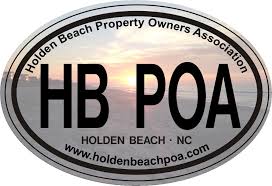 HBPOA  website has videos taken from a drone to show you the impact Hurricane Matthew had on the island.
For more information » click here
http://holdenbeachpoa.com/
---
Central Reach Project –

Everything is in place; we are good to go.
Mobilization is scheduled for on or about November 20th
Dredging operations beginning in December
Anticipate that this will be a sixty (60) day project with work being done with a 24/7 schedule
Preconstruction meeting is scheduled for this week
Designated danger zones – please stay out!
For more information, go to the Central Reach Project post
---
Terminal Groin –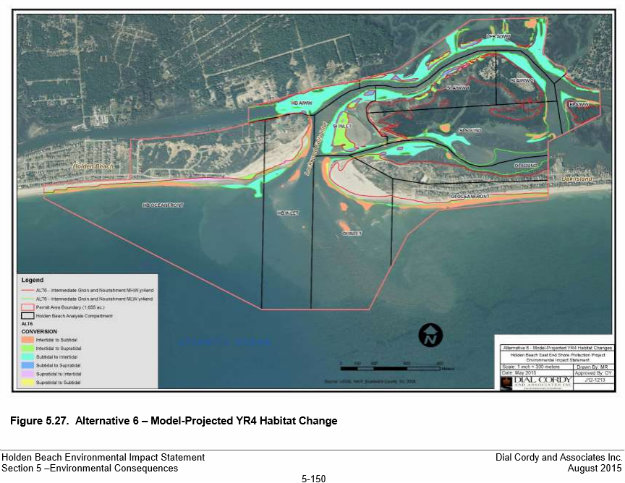 Terminal Groin Presentation
For more information » click here
http://www.hbtownhall.com/terminal-groins.html
What's next?
The next steps include the following:
. 1) Review Final EIS with USACE – November
. 2) Publish final EIS – December
. 3) Submit CAMA permit for review – December
. 4) Public Hearing – January
. 5) USACE record of decision – February
. 6) Federal and State permit issuance – Spring 2017
For more information, go to the Terminal Groin post
---
Calendar of Events –
Events


Discover a wide range of things to do in the Brunswick Islands for an experience that goes beyond the beach.
For more information » click here
http://www.ncbrunswick.com/events
---
Calendar of Events – Island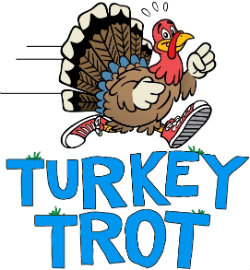 Holden Beach Turkey Trot
On Thanksgiving morning, Thursday, November 24th at 8:00 a.m., the Town will sponsor the Third Annual Turkey Trot. Come out and exercise before this traditional day of feasting. They encourage everyone to wear your best Thanksgiving outfit. There will be a costume contest as part of the festivities. This family friendly run / walk will cover an approximate two mile course. The race will not be timed. All participants will be required to complete a registration / liability waiver form. Call (910) 842-6488 for more information or to pre-register. There is no registration fee, just bring one canned food item which will be donated to Brunswick Family assistance. This is the perfect event for the entire family to jump start the day!
---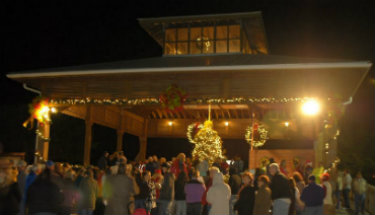 9th Annual Tree Lighting
The annual tree lighting is scheduled to be held on Thursday, December 1st at the Holden Beach Pavilion. The West Brunswick High School Chorus will entertain the crowd before the ceremony. The Town has scheduled plenty of fun activities for the whole family.

Light Up Holden Beach
Join our contest and deck your home with outdoor holiday lights and decorations to showcase Holden Beach's holiday spirit. Homes will be judged based on curbside appeal only. Click here for the entry form.
Parks & Recreation / Programs & Events
For more information » click here
http://www.hbtownhall.com/parks—recreation.html
---
Reminders –
New Water & Sewer Rates
An increase to the water and sewer rates was approved in the fiscal year 2016 – 2017 budget. The new rates are effective as of July 1st.
The new rates for House meters are as follows:
Base Charge for water is $18.00 and for sewer is $14.10. This includes the first 2,000 gallons of usage. For 2,001 – 6,000 gallons, the water rate is $3.10 per 1,000 gallons and $6.45 per 1,000 gallons for sewer. All usage over 6,000 gallons will be charged $4.10 per 1,000 gallons for water and $7.45 per 1,000 gallons for sewer.
The new rates for Irrigation meters are as follows:
Base Charge of $5.00 plus a $2.50 inspection fee. For 0 – 6,000 gallons, the water rate is $3.10 per 1,000 gallons and $4.10 per 1,000 gallons for all usage over 6,000 gallons.
When reading your bill, take the difference between the current reading and the previous reading (cubic feet). Then multiply that number by 7.48 (7.48 gallons in a cubic foot) to get the consumption in gallons.

---

The town sends out emails of events, news, agendas, notifications and emergency information. If you would like to be added to their mailing list, please go to their web site to complete your subscription to the Holden Beach E-Newsletter.
To subscribe » click here
---
Recycling
Effective September 6th the Recycling Center located near the water tower will no longer be operational. The county operates a manned facility at 1709 Oxpen Road. The facility is open 8:00 a.m. – 6:00 p.m. Mondays, Wednesdays, Fridays and Saturdays. Curbside recycling is also available.
For more information » click here
http://www.hbtownhall.com/solid-waste–recycling.html
Yard Waste Service
Yard debris pick-up is provided twice a month on the 2ndand 4th Fridays during the months of October, November and December. Yard debris needs to be secured in a biodegradable bag or bundled in a maximum length of 5′ and 50 pounds in weight. A total of ten items (bundles of brush/ limbs, bags) will be picked up by Waste Industries. Yard waste must be placed at the street for pick-up. No pick-ups will be made on vacant lots or construction sites.

---
Upon Further Review –


One Year On – How'd they do?
It has been one year since the four Preserve Our Family Beach candidates were elected by an overwhelming majority.  Takeaway from the election was that the constituents did not feel the incumbents had effectively responded to their issues and concerns and it was time for a change. The four ran as a team because they had similar ideas on island issues so they developed a shared platform. Primarily their platform was that this is a family beach and they wanted to deal with quality of life issues.
The issues:
.     1) Mega-houses / Noise Ordinance – commercial event venues
.     2) Terminal Groin / Central Reach Project – alternatives, how will we finance these projects
.     3) Sewer System Vulnerability – assess situation, consider alternatives, correct the problem
.     4) Improving Transparency and Inclusiveness – encourage input, make information accessible
Although some of these issues were linked during their campaign they have since separated them, and they have dealt with them independently. The new Board is attempting to proactively deal with issues rather than be reactionary which is what we've done in the past. They committed to address the issues and make changes which they already have. Several projects are still being worked on to address these issues and we can anticipate additional changes soon. From my perspective, they have met their campaign commitments and have addressed the issues head-on.
---
Corrections & Amplifications –
Oak Island adds layer of review for big houses
Oak Island has added another layer of review for property owners wanting to build big houses. Going forward, owners/builders of any island home topping out at 4,000 square feet or more must secure a conditional-use permit (CUP) prior to construction, meaning that the application is screened by the planning board followed by an additional analysis by the town council.
Read more » click here
http://www.starnewsonline.com/news/20161104/oak-island-adds-layer-of-review-for-big-houses
Oak Island grapples with big beach houses again
Oak Island Town Council concerned about larger houses.
Read more » click here
http://www.starnewsonline.com/news/20160816/oak-island-grapples-with-big-beach-houses-again

---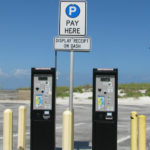 Oak Island council will pursue paid-parking proposal;
potential funding for beach work
Oak Island Town Council decided in the majority Tuesday night to ask staff to work with a local start-up company for more detailed plans on charging for parking in access areas on the beachfront and second row. Beach Parking Services estimates that gross sales would be $700,000 a year. Those selling the stickers would be paid a total of $50,000. After expenses, the town would net an estimated $520,000 a year, the company stated.  The town would need to modify its ordinances and ban parking in the right-of-way in public areas, under the proposal.
Read more » click here
http://stateportpilot.com/news/article_35165f0e-a690-11e6-9992-0f66a13c5ad4.html
---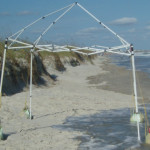 Sunset Beach bans cabanas
Following more than an hour of debate, including numerous citizen comments on both sides of the issue, Sunset Beach Town Council voted 3-2 Tuesday morning to ban cabanas on the beach.
Read more » click here
http://www.brunswickbeacon.com/content/sunset-beach-bans-cabanas
---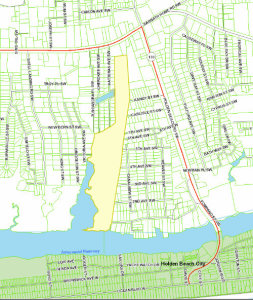 County plans 35 acre park near Holden Beach
About 35 acres stretching from Holden Beach Road to the Intracoastal Waterway is destined to become a nature park. The N.C. Division of Coastal Management awarded a $250,000 grant to Brunswick County Parks and Recreation for the project, called Holden Beach Park, which will feature a number of amenities, including nature trails, a gazebo, a pavilion with restrooms and a boardwalk near the water.
Read more » click here
http://www.starnewsonline.com/news/20161118/county-plans-35-acre-park-near-holden-beach
---
Odds & Ends –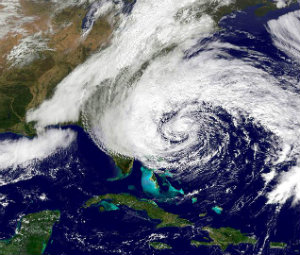 Hurricane Season – Do you have a plan for your family?!
Coastal residents can expect to see an above-normal hurricane season this year. This outlook makes no attempt to say how many storms will hit land or what coastal areas are most at risk. However, during active seasons the United States is more likely to be struck by hurricanes. Hurricane season officially runs from June 1st and ends Nov. 30th, but storms outside that time frame are not uncommon. Coastal residents are reminded that it only takes one hurricane making landfall to make it an active season for them, and they need to prepare the same for every season, regardless of how much activity is predicted. We need to be prepared, especially with this above-normal outlook. Now is the time, if you haven't already, to get your plan together for what you and your family would do if disaster strikes. Be prepared – have a plan!
Be prepared – have a plan!
For assistance with making an emergency plan read more here »
. 1) FEMA Ready / http://www.ready.gov/
. 2) American Red Cross Disaster and Safety Library / http://www.redcross.org/prepare/disaster-safety-library
. 3) ReadyNC / http://readync.org/
. 4) Town Emergency Information / http://www.hbtownhall.com/files/103873969.pdf
. 5) HBPOIN Hurricane Emergency Plan / http://lousviews.com/2015/01/01/emergency-plan-2/
---
This & That –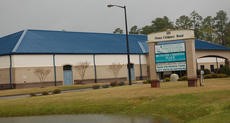 Brunswick County seniors to receive new, nearly $1 million senior center
After more than a month of deliberations, Brunswick County Commissioners decided to purchase a building that will be used for a new senior center. Commissioners approved the purchase of a building at 101 Stone Chimney Road in Supply for $950,000.
Read more » click here
http://www.starnewsonline.com/news/20161107/brunswick-county-seniors-to-receive-new-nearly-1-million-senior-center
---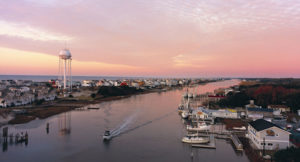 TripAdvisor lists Brunswick County beach town as skyrocketing travel spot
A small Brunswick County beach town is getting some big interest. TripAdvisor Vacation Rentals recently compiled a list of 25 travel destination with skyrocketing interest in 2016. Holden Beach came in at #14, after seeing a 47% increase in vacation rental buzz from 2015 to 2016. The website call destinations like Holden Beach a kid-friendly locale with breathtaking scenery and laid-back attractions that make it easier to unplug and spend time as a family. It also touts the fact that no building in Holden Beach can stand over 35 feet tall, and that city ordinance goes a long way in describing the small-town atmosphere here. It concludes by stating that the family-friendly spot, which sometimes sees visits from loggerhead turtles, boasts nearly a dozen miles of pristine coastline.
Read more » click here
http://www.wwaytv3.com/2016/11/09/tripadvisor-lists-brunswick-county-beach-town-as-skyrocketing-travel-spot/
---
Factoid That May Interest Only Me –

Watch out for deer
NCDOT warns motorists across North Carolina to stay alert for deer now that fall has arrived. Every year during late autumn, auto and body shops across the region brace for a bumper crop of business, comprised of an influx of cars with damage from collisions with deer. Beginning in October, roads across the state become hazardous as North Carolina's deer population fans out, lurking on highway shoulders in search of food and potential mates. It's the deadliest time of the year for deer, which also pose a particular danger to motorists. Nearly half of vehicle accidents involving white-tail deer occur from October to December. Deer accidents typically begin rising in October, peak in November and begin dropping off after December, according to the Insurance Institute for Highway Safety. Deer are crepuscular mammals, meaning they're most active at dawn and dusk – which, following the onset of daylight savings time, places them near roads and byways precisely when large numbers of residents are commuting to and from work.
NCDOT reminds motorists about increased potential for animal collisions
in autumn / Brunswick among counties with most crashes
Between 2013 and 2015, there were more than 56,000 animal-related crashes in the state, and nearly half of them took place in the final three months of the year. A great majority of those involved deer. A Department of Transportation study shows that in 2015, there were 18,032 animal-related crashes, a few hundred more than the previous year. Tragically, between 2013 and 2015, animal-related crashes claimed 12 lives, injured nearly 3,400 drivers and passengers and caused nearly $141.7 million in damages.
Read more » click here
http://www.brunswickbeacon.com/content/ncdot-reminds-motorists-about-increased-potential-animal-collisions-autumn
Deer involved in 800 Wilmington area vehicle crashes last year
Hitting the road for Thanksgiving? You have the best chance of colliding with a deer more than any other time of the year. November accounts for 23 percent of annual deer accidents in North Carolina. In 2015, Brunswick County had 372 deer-related crashes, the 10th highest number in the state.
Read more » click here
http://www.starnewsonline.com/news/20161104/deer-involved-in-800-wilmington-area-vehicle-crashes-last-year
---
Things I Think I Think –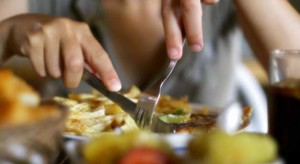 Eating out is one of the great little joys of life.
Restaurant Review:
Dinner Club visits a new restaurant once a month. Ratings reflect the reviewer's reaction to food, ambience and service, with price taken into consideration.
/////
Name:             Ceviche's
Cuisine:           Panamanian
Location:        7210 Wrightsville Avenue, Wilmington NC
Contact:          910.256.3131 / wbceviche.com
Food:               Average / Very Good / Excellent / Exceptional
Service:           Efficient / Proficient / Professional / Expert
Ambience:      Drab / Plain / Distinct / Elegant
Cost:                Inexpensive <=17 / Moderate <=22 / Expensive <=27 / Exorbitant <=40
Rating:            Three Stars
Ceviche's is a Latin America seafood restaurant located on Wrightsville Avenue, just before the bridge. They offer a creative Panamanian inspired menu specializing in serving ceviche which is a seafood dish popular in the coastal regions of Latin America. The dish is typically made from fresh raw fish marinated in citrus juices, and spiced with various peppers. It's a very busy place, with seating for only eight-seven (87) people, that is filled nearly every evening. Be advised to be cautious about making dining plans during prime tourist season, it was jammed on a Tuesday night in October. If you want to eat there you probably should call ahead to be put on their waiting list, they do not accept reservations. The cuisine is fresh and interesting, it's a nice change from the same old same old. We enjoyed the dining experience at this place, it was – Delightful!
---
Book Review:
Read several books from The New York Times best sellers fiction list monthly
Selection represents this month's pick of the litter
/////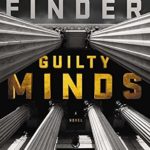 GUILTY MINDS by Joseph Finder
This is the third entry in the series with Boston based Nick Heller; a private intelligence operative with a penchant for doing things his own way. Heller is called in to investigate potentially explosive charges of corruption levied by a gossip website that would defame the chief justice of the Supreme Court. Nick has just forty-eight hours to prove that the story about the chief justice is baseless.
---
Request –
Please ask your friends and neighbors if they would like to be added to our distribution list
Subscribe on our website www.lousviews.com
Thank you for subscribing!
---
HBPOIN – Holden Beach Property Owners Information Network
.          • Gather and disseminate information
.          • Identify the issues and determine how they affect you
.          • Act as a watchdog
.          • Grass roots monthly newsletter since 2008


I hope your Thanksgiving is filled with family, friends
and all of the memories that make you thankful!