Town of Holden Beach – BOC's Regular Meeting
Tuesday, June 20, 2017
"Unofficial" Minutes & Comments – Lou's Views
---
Board of Commissioners' Agenda Packet
For more information » click here

---
1. Public Comments on Agenda Items

There were comments made by Rick Green local attorney and resident
He has been retained to represent a homeowner in LS Holden sub-division
Rick spoke regarding the Elizabeth Street agenda item
The two issues there are no parking and private beach access
---
2. Discussion and Possible Action on Ordinance 17-08, Fiscal Year 2017 – 2018 Budget Ordinance – Town Manager Hewett
No presentation was made
Proposed budget balanced with revenues equaling expenses
A decision was made – Approved unanimously
BOC's approved the town's $19.6 million-dollar budget ordinance for the upcoming fiscal year
In the past, Hewett did a presentation on the proposed budget that included the following:
Highlights
What it does
What it doesn't do
Concerns
Ad Valorem Tax
Estimated 2017 tax base is $1,208,799,159 with tax rate of $.220 per $100 of assessed value
.       a) $1,208,799,159 X $.220 = $2,659,358
.       b) $2,659,358 X 98.64 = $2,623,191
.         • Tax collection rate of 98.64%
A penny generates $120,879 of tax revenue


The Town's $19.6 million-dollar 2017-18 fiscal year budget was adopted as submitted. In previous years the budget message has been accepted as a fait accompli; the Board has accepted the proposed budget in its entirety. There was a much better dialogue this year, but still don't see how things are much different. That said, this Board gave the Town Manager a clear signal of what they wanted and expected from him.
BPART Fund – Beach Preservation / Access & Recreation / Tourism
Occupancy tax generates approximately $1.8 million annually which funds this account
.     1) At least two-thirds of the proceeds must be used to promote travel and tourism and the       .        remainder must be used for tourist related purposes
.       a) Promote travel and tourism – advertise or market, publish and distribute pamphlets,              .           promotional activities to attract tourists.
.       b) Tourism related expenditures – increase use of lodging facilities by attracting tourists. Includes .           tourist related capital expenditures.
.       c) Beach Nourishment – the placement of sand on beach for widening beach to benefit public      .           recreational use.
.     2) BPART account funds previously referred to as the "sand fund"
.       a) Many people felt that account was only to be used for sand nourishment
 GUIDELINES FOR OCCUPANCY TAX LEGISLATION – 2016
• Rate – cannot exceed 6%.
• Use – At least two-thirds of the proceeds must be used to promote travel and tourism and the remainder must be used for tourism-related expenditures, which may include beach nourishment. However, local governments in coastal counties may allocate up to 50% of occupancy tax proceeds for beach nourishment, so long as all remaining proceeds are used for tourism promotion and provided that the use of occupancy tax proceeds for beach nourishment is limited by either a statutory cap or sunset provision.
For more information » click here
Guidelines can be found on page 17
Fund Balance $
July 1, 2010                 $5,207,862
July 1, 2011                 $4,579,920 / Difference – $627,942

July 1, 2012                 $4,995,301 / Difference +415,381
July 1, 2013                 $5,102,571 / Difference +$107,270
July 1, 2014                 $5,547,190 / Difference +$444,619
July 1, 2015                 $6,168,337 / Difference +$621,147
July 1, 2016                 $5,994,858 / Difference – $173,479
July 1, 2017                 $3,072,379 / Difference – $2,922,479
$3,000,000 made as down payment for Central Reach Project
$500,000 annually to pay down debt service for CRP
$9,068,606 – $5,996,227 (FEMA Matthew) = $3,072,379
A breakdown of BPART revenue and expenditures can be found in the audit not the budget
If you are interested in viewing the audit » click here
We essentially have been spending most of the money that we take in annually. In other words, we have been depleting the BPART account "sand fund" for all kinds of expenses other than beach nourishment (sand). Just to be clear, BPART funds are not just for beach nourishment. Additional costs associated with seasonal tourism are charged to the BPART account. We also plan to take an additional $500,000 annually from BPART account fund to pay down debt, which will further deplete the BPART funds. The BPART fund balance will retain only three million dollars after the Central Reach Project is completed. Although three million is still a lot of money it is grossly inadequate if we have a major storm event. For many years this fund has been paying a lot of Town operating expenses. This Board is attempting to get the Town to wean itself off using BPART funds to pay for operating expenses. They are working towards a purer form of accounting that has both expenses and revenues assigned to more specific accounts now. The question is, do we need to reduce our dependence on this revenue stream and build up the fund?
---
 3. Police Report – Chief Wally Layne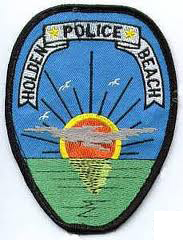 .It's that time of year, the busy season on Holden Beach
No major incidents so far
Just your typical summer fun .
---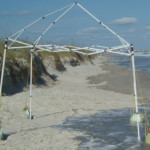 Ordinance 94.06  all unattended beach equipment must be removed from the beach by its owner or permitted user daily. All unattended personal equipment remaining on the beach between the hours of 6PM and 7AM will be classified as abandoned property and will be disposed of by the Town.
This year the Police Department will be removing any gear left on the beach strand between 10PM and 2AM daily. The midnight raids have yielded the removal of sixty-two (62) items so far. By Monday night people get the message loud and clear; if they leave gear on the beach strand it will be removed. 
---
Defensive Driving
Be mindful on the road, tourists are out there and frankly many of them are not paying attention. Defensive driving is driving characterized by prudence, diligence and reasonable cautiousness. Its aim is to reduce the risk of collision by anticipating dangerous situations, despite adverse conditions or the actions of others.
---
.Public Safety Announcement
Chief Layne would like to remind everyone that it is important to protect your personal property. Remove all items of value from your vehicle when you are not driving it. Always lock your vehicle doors when you are not in it. Leaving items on display, whether on the dashboard or sitting on a passenger seat, is an invitation to opportunist individuals. Make sure to follow these important tips!
Crime Prevention 101 – Don't make it easy for them
Don't leave vehicles unlocked
Don't leave valuables in your vehicles
---
A reminder of the Town's beach strand ordinances:
…..1) Chapter 90 / Animals / § 90.20 / Responsibilities of owners
…….a) pets are not allowed on the beach strand except between 5p.m. and 9a.m. daily
…….b) dog's must be on a leash at all times
…….c) owner's need to clean up after their animals
…..2) Chapter 94 / Beach regulations / § 94.05 / Digging of holes on beach strand
…….a) digging holes greater than 12 inches deep without responsible person there
…….b) holes shall be filled in prior to leaving
…..3) Chapter 94 / Beach regulations / § 94.06 / Placing obstructions on the beach strand
…….a) all unattended beach equipment must be removed daily by 6:00pm
---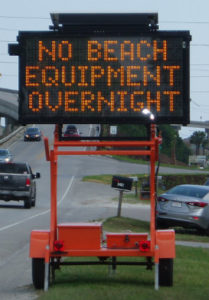 .
The Town has put flashing educational signs back on the Causeway. The sign messages were a huge help last year minimizing the need for Beach Strand Ordinance Enforcement. It has been the most effective communication medium used to date. Intent is to educate people before they get on the beach strand. Brilliant!

---

Holden Beach police remind beachgoers of parking rules
Holden Beach police Sgt. Adam Milligan, who wrote the man's ticket, said the tickets were justified despite absence of a "no parking" sign because those vehicles were parked halfway in the middle of the two-lane road. "All of our roads are designed to be two-lane non-divided roads, which means traffic must flow in both directions at the same time," he said. "What we encounter is individuals who come down here on vacation and they say, 'I can park in the street in my town.' That's because your street is designed for parking. It's wider. The asphalt is wider.
Both Milligan and 1st Sgt. F.W. Dilworth said they've also heard complaints from people who say parking fines used to be only $25, and ask officers why the amount was raised to $75. Dilworth said the town updated its parking ordinances in September 2014, increasing the parking fines.
The town's ordinances regarding parking can be accessed online at http://hbtownhall.com/ordinances.html. Ordinances regarding parking can be found on the link that says "Click here." They can be found under Title VII: Traffic Code Chapter 72: Parking Regulations. Updates to the ordinances can be found at http://hbtownhall.com/files/120500857.pdf. Public access locations can be found at http://hbtownhall.com/files/103876132.pdf, with 23 public access points listed in Holden Beach.
"Pretty much anywhere there is beach access there is parking," Milligan said. "You just have to find it."
Read more » click here
Parking problems matters of safety, courtesy
As our streets become more crowded with vehicles during the summer tourist season, which is well under way, it seems parking problems throughout Brunswick County are either coming to light or being exacerbated.
In Holden Beach, police are reminding visitors to be mindful of where they park their vehicles on the island so as not to block driveways or impede the flow of traffic, especially emergency vehicles.
It turns out the town increased minor parking fines in September 2014 from $25 per violation to $75 per violation because so many people were willing to pay the $25 fines, building them into their vacation budgets, with no regard for town regulations or the problems that could result. Fines can be as high as $250.
Never mind the inconvenience; suppose it was your loved one emergency personnel could not reach in a life-threatening accident because of vehicles blocking their way. How would you feel then?
In both communities, as throughout our county, due consideration for public safety coupled with common courtesy must be part of the solution.
Read more » click here
4. Beach Ranger Program Report – Building Official Tim Evans
Previously reported –
Beach Ranger Program stated purpose –
Put a friendly face out there to interact with guests
Educate guests about targeted ordinances to get compliance
Explain the purpose of the ordinance and consequences for non-compliance
Goals – to keep beach protected, clean and safe
Update –
Currently there are only two Beach Rangers out there but we will have three shortly
Rangers are on the beach strand during the busiest time frame from 9:30am till 3:30pm
They are out there to educate, provide information and assist folks
Very pleased with the people they hired, program is working well and is wonderful for the town
In a self-deprecating remark, he said that he hired people the opposite of his personality
Reported the following:
160 holes – required to fill 76
60 dogs – asked to be taken off beach strand
40 dunes –notifications of violations
66 equipment – location violations
+75 personal contacts – were initiated
People have been doing whatever they want with no consequences
How bad is it?
Rangers have been only working for a few weeks
Yet they are reporting over three hundred (300) violations
Yikes!
 "We are not going to be out there handing out tickets."  Wait, what?
Commissioner Freer questioned him regarding the above quote in the local newspaper. Tim responded that the in-house policy was basically following the three-strike rule. If Rangers were not successful in getting compliance after three contacts then they would call the Police to handle; that situation has not occurred so far, this season.
 It's plain and simple – ordinance on the books then it needs to be enforced
'Tis the season for beach regulations to rule
Welcome to the South Brunswick Islands for another season. Please remember to take nothing but photos and selfies and leave nothing behind except footprints in the sand. Have fun, but follow the rules, please.
As the beach season heats up in Holden Beach, Police Chief Wally Layne is anticipating more crowds, traffic, parking issues and the occasional dog-on-the-beach issue during hours when dogs aren't allowed. "We enforce all ordinances, however, this year we're kind of changing things up with the beach ranger program," Lane said. Canopies aren't a problem at Holden Beach as long as the shading devices are removed by dark.
The town has hired three new employees who will be rotating on seven-hour-a-day shifts seven days a week for the new beach ranger program, said Tim Evans, town planning inspections director whose department is overseeing the program. The new employees have been undergoing training and will officially be on duty starting this Friday, May 26, patrolling the beach on four-wheel, two-seater John Deere Gator utility vehicles (UTVs). "We're going to treat it more as light duty as far as enforcement goes," said Evans, with emphasis on educating and public relations when it comes to alerting beachgoers about dogs on the beach, hole-digging that can interfere with the seasonal turtle nesting program and trash pickup. "Even our employees can get hurt in those holes," Evans said. "In an effort to help with public safety and the welfare of citizens, we're hoping to make it a better place for citizens to come and enjoy." The rangers will even have inexpensive leashes, doggie bags, first-aid kits, water and sunscreen on hand for people in need. "It's not going to be a strong-arm program," Evans said. "This is really a pilot program." He's also hoping it's going to be successful. A flashing sign on the mainland side of the bridge will alert beach visitors about beach tents and their removal. If the devices are left out at night, they will be removed by the town. The town's public works and police departments handle cabanas, Evans said. "We'll be educating about the cabanas," he said. More than one ranger will be on duty on holidays and possibly weekends, according to how the town budget plays out. While the rangers will work with town police and public works employees, "it's not going to be an aggressive program," Evans said. "We are not going to be out there handing out tickets."
Read more » click here

---
5. Planning & Inspections Department Report – Building Official Tim Evans
Both permitting and inspections are way up
If I can summarize the stats in a word it's that they are – BUSY!
Reported the following:
26 – Homes are under construction
32 – CO's were issued
+ 50 – Over fifty (50) home starts this year already
916 – Permits were issued
77 – CAMA permits were issued from this office
90 – Zoning permits were issued
---
6. Solid Waste Report – Public Works Director Chris Clemmons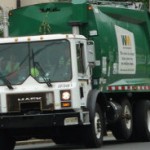 MINUTES –
Mayor Holden said we have major problems with how we are operating the trash collections. He said he is having to pay the expenses to empty trash at the rental houses since Waste Industries is coming before renters leave. He thinks there should be consideration to see if the Town can amend the contract or hire additional help. He said it is a health issue as much as anything else. Commissioner Royal agrees. He said Saturdays are not the best day to advertise the beach to the public because trash is clearly a problem. He said the Town needs to do something. He is also concerned that the pickup truck used for rollbacks is a safety hazard. They are obstructing traffic. Mayor Pro Tern Fletcher said a major issue is with recyclables. He said if everyone who rented was required to have a recycling bin the Town would mitigate some of those issues. Mayor Holden stated it boils down to that the amount in the budget will only take care of the contract. Town Manager Hewett said he could discuss the issues with Waste Industries to see if there is any margin for the timing on the pickup schedule. Mayor Holden stated it is not unusual for the traffic to be backed up for half a mile behind the trash truck. Pickup time and day were discussed. Town Manager Hewett said he could engage in a dialogue to see if Waste Industries can change the pickup time. He said trash is complicated. Town Manager Hewett said we need to be careful before we make a knee jerk reaction. The reason we have trash pickup on the scheduled days is because that has evolved to what works for the Town. It has distilled down to the solution that works for us. Commissioner Isenhour said maybe it is a matter of leaving it as it is and then having a crew to check after. Public Works Director Clemmons said we would need to have conversation with Waste Industries to see if that is a service they provide. The Town doesn't have a truck to provide that service. Commissioner Freer asked if staff could have that discussion before the next meeting.
Chris addressed two of the issues raised at the last budget meeting.
Broached later start time with Waste Industries and was informed it was standard service and not negotiable
Rollback service as a safety issue however was addressed; crews will focus efforts on OBW so they can get out of the way before most people are coming or going especially on Saturday
---
7. Discussion and Possible Action on Support of the Brunswick County Opioid Task Force –
Town Clerk Finnell
.     a. Resolution 17-06, Resolution in Support of the Brunswick County Opioid Task Force
.     b. Letter of Support
MINUTES –
Judge Lewis said New Hanover and Brunswick Counties are #1 in the nation for opioid overdose deaths. She, along with several community leaders, have created the Brunswick County Opioid Addiction Task Force. Judge Lewis introduced the honorary chair, Don Flattery. Mr. Flattery provided his biography and the background on the creation of the task force. The task force is in the process of developing a report to capture the impact on Brunswick County. The report will include an action plan. The task force went to Raleigh to ensure that legislators recognize that Brunswick County has a critical treatment gap need so that when a sub allocation of treatment resources is given our area will be considered. They gave a letter to the governor asking him to declare a statewide public health emergency in North Carolina. Mr. Flattery explained why this is important. He said we need to focus on public health solutions, not criminal justice solutions. Their next meeting is Friday at 12:30 p.m. He asked for the Town's support and answered questions from the audience.
Previously reported –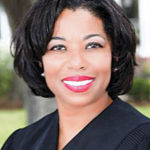 Ola Lewis is the Senior Resident Superior Court Judge for the 13B Judicial District that serves Brunswick County.
Wilmington, N.C. has the highest opioid abuse rate in the nation.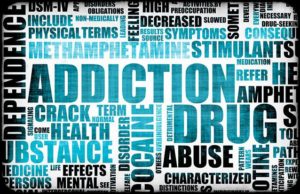 Judge Ola Lewis established the Brunswick County Opioid Task Force, which is comprised of law enforcement officers, members of the faith-based community, medical and treatment providers, health and human services and representatives of other concerned organizations throughout the Brunswick County community. The Task Force has requested that Governor Cooper declare the opioid addiction crisis a public health emergency. Lewis hopes to provide more services for those affected by opioid addiction. The task force will focus on prevention and education, access to life saving drugs, and treatment for opioid addiction.
Board indicated that they would draft a letter supporting the Opioid Task Force activities.
Agenda Packet –
The Town of Holden Beach, North Carolina is firmly committed to stand with the Brunswick County Opioid Addiction Task Force in its fight to help the community we serve.
Please see the enclosed resolution adopted by the Holden Beach Board of Commissioners at their meeting of June 20, 2017.
RESOLUTION 17-06
RESOLUTION IN SUPPORT OF THE BRUNSWICK COUNTY OPIOID TASK FORCE
WHEREAS, New Hanover and Brunswick Counties are # 1 in the nation for opioid overdose deaths; and
WHEREAS, this epidemic has no stereotypical background; and
WHEREAS, Senior Resident Superior Court Judge Ola M. Lewis, along with several community leaders have created the Brunswick County Opioid Addiction Task Force; and
WHEREAS, the Brunswick County Opioid Addiction Task Force is in the process of developing a report to capture the impact on Brunswick County; and
WHEREAS, the Brunswick County Opioid Addiction Task Force report will include an action plan to help address the epidemic; and
WHEREAS, the Brunswick County Opioid Addiction Task Force will focus on discovering public health solutions, instead of utilizing criminal justice solutions.
NOW, THEREFORE, BE IT RESOLVED, that the Board of Commissioners of the Town of Holden Beach, North Carolina hereby supports the efforts of the Brunswick County Opioid Addiction Task Force and is firmly committed to stand with them in their fight to help the community we serve.
Update –

No discussion
A decision was made – Approved unanimously
---
8. Discussion and Possible Action on Resolution 17-07, Resolution of Intent to Consider an Ordinance Amending the Charter of the Town of Holden Beach to Implement Four-Year Staggered Terms for the Members of the Town of Holden Beach Board of Commissioners and Setting the Date for a Public Hearing – Attorney Fox
MINUTES –
Commissioner Royal said his rationale for wanting to change to staggered terms is that in the previous election we had four new commissioners. The Town has been subjected to a significant amount of change. Also, as a first-time commissioner, he has learned a lot about how the Town operates since then. He thinks there is a lot of value in reinstituting staggered terms. He thinks there is value to the Town to have continuity.
Motion by Commissioner Royal to change the related ordinances and Town of Holden Beach charter that designates the Board of Commissioners' term of office and effective next election we institute a four-year term for the three commissioners who receive the highest number of votes, then the remaining two would be on a two-year term and at the next election (two years later) those would run for a four-year term, that way it will take two cycles to implement staggered terms; second by Mayor Pro Tem Fletcher.
Attorney Fox explained that there are two ways to amend the charter to do that. You can have a referendum where the citizens vote on it or you can adopt the change as a Board. The process for adopting the change by the Board requires a lot of legal hoop jumping. She provided details on the process. The Brunswick County Board of Elections has advised us that in addition to the state requirements, they would require notification before the next filing date. She explained the process would not be able to be completed in time for the filing requirement. If it is up for referendum it would be voted on this election and implemented the following one. Attorney Fox said there are at least three bills that have been introduced in the General Assembly regarding municipal elections that could impact the elections.
Commissioner Royal amended his motion to enact a resolution to be voted on this election cycle to implement staggered terms (for a referendum);
 Attorney Fox said we can meet that deadline.
Mayor Pro Tem Fletcher agreed to the amendment.
Town Manager Hewett said technically the Board of Commissioners includes the mayor. He asked if what is being discussed is just the five commissioners or includes the Mayor. Commissioner Royal said his intent was just for the Commissioners and asked Mayor Holden's opinion. Mayor Holden said he will do as the Board chooses. He said it would be great if you have someone with experience, but if they don't, it can take them time to learn.
The motion passed by unanimous vote.
Previously reported –
Propose changing the related Ordinance and/or Town of Holden Beach Charter that designates the Board of Commissioners term of office. An option would be that the 2017 election would elect 5 Board members with the 3 candidates receiving the most votes would serve a 4-year term and the other 2 elected candidates would serve a 2-year term. Then the 2019 election would put the 2-year Commissioners positions up for a 4-year term. And then there would be 4-year terms in staggered elections (3 Board openings in 2021election and 2 Board openings in 2023 elections). Other options are welcomed from the Town Attorney or Staff.
Staggered Terms – Appointing the members of Boards so that all the members do not change at the same time because their terms expire at different times.
Advantage of Staggered Terms – Help preserve institutional memory by not allowing total rotation of the leadership at one time. Good institutional memory generally improves decision-making and promotes the continuity of good practices and programs.
Reinstitute Staggered Terms – Holden Beach and Bolivia are the only Brunswick County town governments that do not have staggered terms. The Board normally would have two (2) options on how they could make change back to staggered terms. We will need to do a referendum for it to be in effect before the November 2017 elections. It will take two election cycles to fully implement. Justification given is to preserve continuity.
Referendum – a general vote by the electorate on a single political question that has been referred to them for a direct decision.
Why Holden Beach commissioners want 4-year terms
Holden Beach officials are considering a referendum that would lengthen and stagger terms for town commissioners. By unanimous vote, the board of commissioners approved the crafting of a resolution that would put the proposed changes to voters as a referendum on the ballot in November. The commissioners will consider a resolution regarding a referendum at its meeting on June 20.
Read more » click here
A decision was made – Approved unanimously
Agenda Packet –
Board of Commissioners hereby intends to consider an ordinance amending the Charter of the Town of Holden Beach, as set forth in the corporate charter for the Town of Holden Beach adopted on February 14, 1969, as amended, to implement four-year staggered terms for the Commissioners of the Town of Holden Board of Commissioners as authorized by G.S. 160A-101(4). It is proposed that at the regular municipal election to be held on November 5, 2019, the (three) commissioner candidates who receive the highest number of votes shall be elected for four-year terms, while the (two) commissioner candidates who receive the next highest number of votes shall be elected for two-year terms. At the regular municipal election to be held in 2021, and every four years thereafter, (two) commissioners on the Board of Commissioners shall be elected to serve for four-year terms. At the regular municipal election to be held in 2023, and every four years thereafter, (three) commissioners of the Board of Commissioners shall be elected to four-year terms.
A public hearing on the proposed ordinance is hereby called at 6:45 p.m. on Tuesday, July 18, 2017, in the Holden Beach Public Assembly.
Update –
Considered resolution this month, scheduled Public Hearing, and will vote on ordinance change at next scheduled meeting. Bottom-line is that they still need to hold referendum to implement change to staggered terms.
A decision was made – Approved unanimously
---
9. Discussion and Possible Approval of Resolution 17-08, Resolution Amending the Fee Schedule for the Town of Holden Beach – Town Clerk Finnell
MINUTES –
Motion by Mayor Pro Tem Fletcher to allow owners that have the two free stickers to get the other two for free if they come to Town Hall and ask for it; second by Commissioner Freer.
Commissioner Royal asked about the amount people received in the past.  Town Manager Hewett replied four. Commissioner Isenhour asked for confirmation that the purpose of charging for the additional two decals was to limit the number of decals so we can the limit the amount of people who can get on the island during a State of Emergency. Commissioner Kyser asked if by not limiting it if it could delay access for people getting on the beach. Town Manager Hewett provided statistics and explained the logic behind choosing two decals per property owner.
The motion passed by a 3-2 vote, with Mayor Pro Tem Fletcher and Commissioners Royal and Freer voting for the motion and Commissioners Isenhour and Kyser voting in the negative.
Town Clerk Finnell said we need to amend the fee schedule, so a resolution needs to be brought back to the Board. Staff would also need guidance on what to do concerning refunds from now until the fee schedule is adopted. Attorney Fox agreed it needs to be amended through a resolution.
Motion by Commissioner Royal to defer implementation of the action just approved until next meeting when we would have the draft resolution in place and we can vote on that; second by Commissioner Freer, passed by unanimous vote.
Previously reported –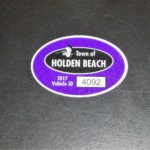 Propose the Board of Commissioners revise/establish the Town of Holden Beach policy and/or Ordinance that owners and permanent residents be allowed back after storm related Bridge closing with other than a Town Hurricane Decal. Propose a driver's license with a Holden Beach address is full qualification as is a water or tax bill from the Town. Also propose the 3rd and 4th stickers for owners/residents are free as they were before.
Agenda Packet –
RESOLUTION 17-08
RESOLUTION AMENDING THE FEE SCHEDULE FOR THE TOWN OF HOLDEN BEACH
WHEREAS, the Board of Commissioners expressed their desire to allow homeowners to procure two additional decals at no charge, in addition to the two approved at the March 21, 2017 Board of Commissioners' Meeting, for a total of four decals per property owner.
NOW, THEREFORE, BE IT RESOLVED, that the Board of Commissioners of the Town of Holden Beach, North Carolina hereby amends the Fee Schedule for the Town of Holden Beach by deleting the current section relating to "Vehicle Decals" in its entirety and establishing the new section titled " Vehicle Decals" attached hereto.
BE IT FURTHER RESOLVED, that the Board of Commissioners of the Town of Holden Beach, North Carolina authorize Town staff to issue refunds to property owners who previously purchased decals during the 20 l 7 calendar year.
Update –
No discussion
Only stipulation is to get two additional vehicle decals you need to come to Town Hall and ask for it
A decision was made – Approved unanimously
---
10. Discussion and Possible Action to Amend Ordinance 72.03 – Parking Prohibited at All Times, to Change Elizabeth Street to No Parking – Commissioner Fletcher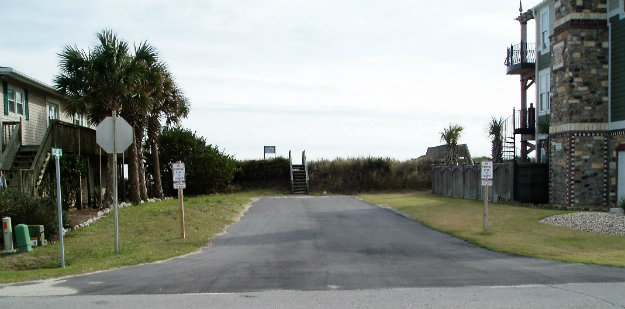 Previously reported –
December 2016
Recently, a group of homeowners who access the beach at Elizabeth Street communicated their concerns with the current parking configuration there to the Town Manager. The existing configuration is not very pedestrian friendly and inhibits the use of golf carts, bikes, strollers, wagons, etc.
Homeowners in the area of Ranger Street recently came to the Board of Commissioners with a similar problem. In June, the Board of Commissioners approved an amendment which allowed the Town to designate parking for vehicles, golf carts, beach equipment and bikes by sign on Ranger Street. The amendment allowed for easier access to the beach for homeowners who didn't wish to drive their cars to the access. Positive feedback was received after the change. Using Ranger Street as a template, staff recommends that the Board approve Ordinance 16-18, which will allow for parking to be designated on Elizabeth Street.
A decision was made – Approved unanimously
All parking on the stub street Elizabeth shall be designated by signs
They now have designated parking areas for vehicles, golf carts, bikes and beach equipment
May 2017
Keep in mind that members from this subdivision originally requested the designated parking area just like what was done on Ranger. Work on Elizabeth has been suspended. Apparently, we approved plans there without consulting with the subdivision or having any public beach access. You can't make this stuff up!
Residents of the LS Holden subdivision are claiming that the beach access there is private. Ava presented a boat load of stuff. The abridged version is that the road should be closed, it is a dedicated private access and should stay a pedestrian friendly passageway to the beach. It will need to be determined whether it is legitimately a private beach access. Even if it is not, their position is that it has been there for twenty-seven (27) years, they paid for and maintained it, therefore it is essentially grandfathered in. Even if it is determined that it is a public beach access they do not want right-a-ways made into a designated parking area.
There are a number of legal issues that need to be considered. Town attorney Noel Fox is handling.The Board already had parking on their radar. They are in the process of taking a comprehensive look at this issue.
Stay tuned…
Update –
Considered making change to the ordinance this month and will vote on ordinance change at next scheduled meeting.

A decision was made – Approved (3-1)
On Wednesday, they announced –
BOARD OF COMMISSIONERS' SPECIAL MEETING / FRIDAY, JUNE 23, 2017– 9:30 A.M.
Discussion and Possible Action on Ordinance 17-09, An Ordinance Amending the Holden Beach Code of Ordinances, Title VII: Traffic Code (Section 72.03 Parking Prohibited at All Times)
Removed from agenda
Direct the Planning & Zoning Board to Set-up a 5-Member Community Advisory Committee to Address Parking for the Town of Holden Beach
A decision was made – Approved establishing Advisory Committee
 § 155.15 COMMUNITY ADVISORY COMMITTEES.
(D)   In directing the establishment of a Community Advisory Committee, the BOC shall clearly describe the subject matter, scope and function of the Community Advisory Committee.
BOC's gave direction to the P&Z Board to establish an Advisory Committee to do the following:
Assess current parking resources
Assess town owned properties that could be used for parking
Benchmark surrounding communities parking rules & regulations
Consider paid parking options
Determine if CAMA or any other regulations impact or limit parking options
Review right-of-way parking restriction / limitations
Approach from the perspective of public access, while also improving quality of life and convenience for THB homeowners
Make recommendations


§ 72.02 PARKING REGULATED ON PUBLIC RIGHTS-OF-WAY.

June 2016
Request for No Parking Zone – Holden Beach Chapel
In August 2014 the BOC's took a position that they couldn't make a parking exception for Pointe West because everyone else would want one too.  How is this different? Albeit the reason for the request is not the same the request for an exclusion isn't. The public can legally park their vehicles in the right-of-way excluding regulated areas listed in the ordinance. So let me get this straight, you spend big bucks to landscape your property and put in an irrigation system but the public can park on your property trashing your landscaping and irrigation system. In what universe does this make any sense? Holden Beach Chapel is concerned about cars pulling onto the lawn and breaking sprinkler heads and damaging plantings. Well who isn't? Don't get me wrong, I get why they don't want cars parking there. But the same situation exists for all the other property owners on the island; how can you differentiate the Chapel situation from any other property owner. Is the Board planning on making an exception for all the other property owners too? Will they grant the Pointe West request now? Instead of making an exception to the ordinance, I'd suggest that they consider reviewing why we allow cars to park in the right-of-way anywhere on the island. If there is a legitimate reason for allowing vehicles to park in the right-of-way, then I don't see how the Chapel, or anyone else for that matter, should be excluded. Since it appears that the request will be granted I 'd like to know where does the line form so I can take my place in the queue.
August 2016
Request for No Parking Zone: Holden Beach Chapel
A decision was made – Approved unanimously
Commissioner Ken Kyser – Cautioned that everyone else will want one too
At least he was consistent in his position however can't reconcile him then voting to do it anyway
September 2016
Generally speaking a right-of-way is an easement. So the town does not own the property in the public right-of-way, just the right to use the land. Typically, property owners can use the right-of-way as they can the rest of their property, but subject to the possibility of it being utilized at some point in the future. I totally get that. It's the public is entitled to park in the right-of-way that I'm really struggling with. In what universe does that make any sense? Seriously, am I the only one that questions why we allow cars to park in the right-of-way anywhere on the island.
October 2016
Presentation on Pointe West Parking
I accept the decision but I question how this is either fair or consistent. By approving the Chapel accommodation, I would make the case that they have established a precedent. Not approving our request is totally inconsistent with the Chapel decision; which by the way was approved unanimously. The Town acted as an advocate in supporting the Chapel request. But now the Town strongly objected and did everything in their power to deny the Pointe West accommodation. The rationale given was that any reduction of parking without identifying replacement parking is inconsistent with our land use plan. REALLY? Maybe it's just me but didn't we just reduce parking at the Chapel? Tim brought up the land use plan and emphasized how important it is. The comprehensive plan / land use plan is a planning tool that must be considered in zoning decisions. The purpose is establishment of clear, consistent, predictable community policies. The plan is a covenant between the Town and its citizens both to do and not do specified actions. The Town never mentioned the adopted plan when they approved the no parking at the Chapel, which makes the argument seriously skewed in favor of the Chapel and against the Pointe West subdivision in a way that is unfair. Technically speaking the text amendment for the Chapel should have gone to P&Z and came out with a recommendation and a statement about the consistency with the land use plan. Therefore, since that was not done, the Chapel accommodation should not be considered valid. From the start I have questioned why we allow cars to park in the right-of-way anywhere on the island to begin with. But now, I also question how the Board can totally disregard the precedent they set with the Chapel parking request approval. I found the Boards position disingenuous.
"All animals are equal, but some animals are more equal than others."
― George Orwell, Animal Farm
June 2017
Change Elizabeth Street to No Parking
Commissioner Ken Kyser – at least he has been consistent in his position that everyone else will want one too. This would be the second exclusion the Board is granting, so we have established a precedent. Once again, I accept the decision but I question how this is either fair or consistent. I find myself in the unfamiliar position of agreeing with Ken. The argument for Elizabeth Street NO PARKING is clearly as untenable as it was for the Chapel. Either cars can park in the right-of-way anywhere or they can't. The same situation exists for all the other property owners on the island. Don't see how you can differentiate these two locations from any other property. 
Originally approved that all parking on the stub street Elizabeth shall be designated by signs. If they decide to approve no parking there, they should still have designated parking areas. They can still have designated parking areas for golf carts, bikes and beach equipment.
---
11. Discussion and Possible Scheduling of a Time to Hold Interviews for Upcoming Vacancies on Town Boards – Town Clerk Finnell
The Town needs volunteers to fill vacancies on the Parks & Recreation Advisory Board. If you are interested in serving, please fill out a resume form and submit it to heather@hbtownhall.com. 
Interviews will be conducted at 6:30 p.m. on Tuesday, July 18, 2017, in the Holden Beach Public Assembly.
---
12. Town Manager's Report
GenX
We do get some of our water from the Cape Fear River
Chemical is unknown and unregulated
Chemours has stopped releasing chemical into waterway
Holden Beach Newsletter
Chemours has issued a press release announcing that the company will take measures to eliminate byproduct GenX wastewater emissions from its Fayetteville site. Click here to view the release.
In order to keep citizens informed, Brunswick County has established a website to share information about GenX as they learn it. You can find this page at www.brunswickcountync.gov/genx. The website contains a FAQ section that they update as they learn additional information (or receive additional questions), links to all of their press releases and links to other resources like information from NCDEQ. There is also a link where citizens can go to sign up to receive email updates on the topic.
Water Quality Results
The Water Consumer Confidence Report for 2016 is available at the town website
For more information » click here
---
Water Tower
They are repainting the water tower
Taking a time-out, will resume work after Labor Day
It has been refilled and is operational
Fire Hydrants
Fire department needed to wait for water tower to be filled before doing flow testing
Roadway Work
Southern Asphalt was awarded the contract for roadway work for the maintenance of existing streets on the island in accordance with the approved Streets Survey dated November 2015. Southern Asphalt had the low bid at $80,215. Work has been completed on the following streets: Jordan Drive, Schooner Drive, and Marshwalk Drive.  
Central Reach Project
The Central Reach project dune stabilization sand fencing stage has been completed. Vegetation planting is the next phase of the project which is currently underway and should be completed in a few weeks.
Eastern Reach Project
The plan is to start work there as soon as they have completed all phases of the Central Reach Project
Bridgeview Park
Previously reported –
The park is across the street from Town Hall, on the water tower site, along the Intracoastal Waterway. The Parks and Recreation Board plans include a playground area, a screened-in multipurpose court, two Bocce courts, a picnic area, bathroom facilities and a boardwalk along the Intracoastal Waterway that will lead to two kayak launches. The board prioritized construction based on costs.
On October 30th, the $366,746 grant from the Parks and Recreation Trust Fund (PARTF) was approved.  The grant is a fifty (50) percent match, making the PARTF grant and the Town each responsible for $183,373.
The application includes –
Kayak launch area
Picnic shelter
Splash pad
Shade structures
Update –
Picnic shelter was completed and picnic tables were delivered. Boy Scout troop did marsh planting at the east of the dock meeting a permit requirement. The second kayak launch was installed. Only remaining item is the splash pad which will likely not be completed till sometime this fall.
---
13. Mayor's Comments
Atlantic Hurricane Season
The Town's Emergency Management Team continuously reviews Town ordinances and our Emergency Plan to ensure compliance with State and Federal laws, guidelines and practices and investigates methods to implement updated information into our plan. The Team also works closely with the County's Emergency Team and attends their conferences and training opportunities.
I urge you to make sure your family has a plan in place before a storm threatens our area. Click here to find helpful information to assist you with creating a plan.
Make sure to visit our revised Emergency Information link on our website. New links include:
Are You Prepared
After the Storm
Evacuation, Curfew & Decals
Communications
Bridge Information 
Being prepared is key to making it through the season. 
Alan recommended that you should have record the serial number of anything of value because you will need that information if you make an insurance claim
---
14. Public Comments on General Items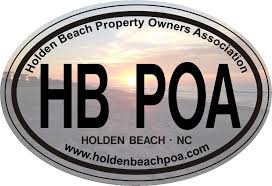 Members voted at the last HBPOA meeting to send a letter to the Commissioners asking that parking in the right-of-way of developed lots be restricted and that notices to property owners be communicated in writing.  This letter will be read at the meeting and emailed in advance to Commissioners. 
---
15. Executive Session Pursuant to North Carolina General Statute 143-318.11 (A)(5), To Establish or Instruct Staff or Agent Concerning the Negotiation of the Price and Terms of a Contract Concerning the Acquisition of Parcel Numbers 232NF029, 232NF001, 232NF002, 232NF003, 232NF004,232NF005, 232NF006, 232NF007 and 232NF008, Owned by Holden Beach Enterprises – Town Manager Hewett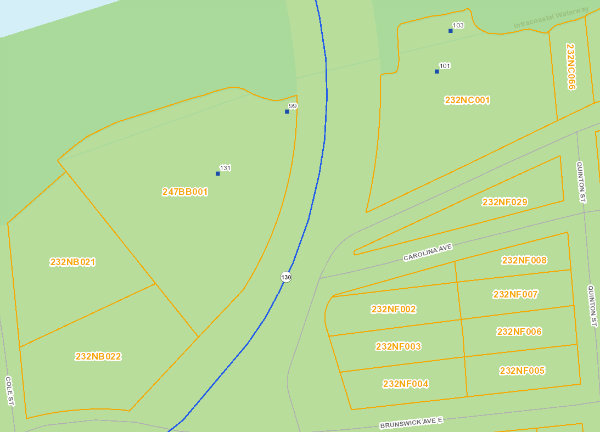 Property acquisition opportunity – Dune lots adjacent to Town property, east of the Pavilion, bordered by Carolina, Jordan, BAE and Quinton
For more information » click here
No decision was made – No action taken
---
General Comments –
There were thirty (30) members of the community in attendance
Commissioner Ashley Royal – was not in attendance
---
Budget
Kickoff of budget season
Meetings and workshops are scheduled
Local governments must balance their budget by a combination of the following:
. 1) Raising taxes
. 2) Cutting spending
. 3) Operating more efficiently
The Town Manager's proposed budget is due by June 1st
Commissioners must adopt budget no later than June 30th for the next fiscal year
Adopting the annual budget is a primary responsibility of the Board.
Budget Season 2017 / Schedule
23 January

BOC's Workshop Goals & Objectives / Capital Program
•

Only three (3) members of the community were in attendance

24 February Canal Dredging Working Group
3 March Departments input to Manager
15 March BOC's Workshop Revenues


•

Only two (2) members of the community were in attendance
24 April BOC's Workshop Expenses


•

Only six (6) members of the community were in attendance

15 May Budget Message
9 June Special Meeting / Public Hearing


•

Only eight (8) members of the community were in attendance


•

Audit Committee had four (4) of the five (5) members at the meeting
20 June Regular BOC's Meeting
30 June Budget adopted
Budget Message / Public Hearing
Notice is hereby given that the Budget proposed for the Fiscal Year, beginning July 1, 2017 and ending June 30, 2018, has been submitted to the Board of Commissioners and is available for public inspection in Town Hall between 8:00 a.m. and 5:00 p.m., Monday through Friday, except holidays. Click here to view the Budget Message online.
A public hearing on the proposed Budget will be held by the Board of Commissioners at 9:00 a.m. or shortly thereafter on Friday, June 9, 2017 in the Holden Beach Town Hall Public Assembly, 110 Rothschild Street. Oral and written comments will be received at the hearing from any interested person.
BOC's Special Meeting / June 9th
Presentation as follows:
.     1) Process Recap / Schedule
.     2) Budget Elements
.     3) Funds
.     4) Capital Improvement Plan
Budget Summary by Fund
                                                                       2015                            2016                             2017
General                                                         $2,405,882                  $3,512,002                  $3,369,711
Water & Sewer                                              $3,534,719                  $3,811,134                  $5,140,804
BPART                                                            $2,849,591                  $6,666,220                  $9,068,606
Canal Dredging                                             $1,401,974                 $1,696,440                   $2,046,713
Total All Funds                                            $10,192,167               $30,237,837                $19,625,834
Notes –
BPART – 2017 FEMA Matthew / $5,996,227
Total – 2016 Central Reach Capital Project Fund / $14,552,040
MINUTES –
PUBLIC HEARING -PROPOSED BUDGET FOR FISCAL YEAR 2017 – 2018
Town Manager Hewett reviewed the process to this point. The budget as presented maintains a 22-cent tax rate; appropriates by law all of our debt services and equivalent long-term obligations; and amends the Capital Improvement Plan (CIP). The estimated General Fund Balance is approximately 50%, of that the unassigned amount is approximately 30%. The budget retains the current benefit package; provides for a 3% merit increase;
includes an increase for sanitation contract work; and perpetuates canal dredging. FEMA Matthew reimbursements are included as the budget was amended this year. The new beach ranger program has been stood up. The budget includes money for the Shallow Draft Inlet Five easements. He reviewed the amount in the budget by fund. The Water/ Sewer Fund includes the first phase of the sewer vulnerability project. The BPART Fund includes the FEMA grant reimbursement program. Town Manager Hewett said he rolled the program forward as it has been approved by FEMA. Some of those reimbursements will be captured this fiscal year and some next fiscal year. The total of all funds is about $19.5 million. The CIP is projected at about $12 million. This is the third year of the street resurfacing program. The CIP provides for $1.5 million of water and sewer improvements, which includes the first lift station retooling. it also provides for next year's payment of the water tower rehab and the possible construction of a second water tower in year five. There are funds for engineering services that would scope what those requirements are. The budget provides for construction of the terminal groin in year two and canal dredging in the 2018/ 2019 timeframe and also in year 6.
Hewett provides 2017-18 budget info at special meeting
Holden Beach commissioners are set to consider an ordinance on the town's fiscal 2018 budget at their next regular meeting at 7 p.m. June 20. The proposed budget message has been available to the public for more than three weeks, Town Manager David Hewett said during a public hearing on it Friday.
Total funds for the town are an estimated $19,525,634. Broken down, general funds are an estimated $3,369,711, with water/sewer amounts at $5,140,804. Hewett said this amount includes the town's first lift station work, "rework, rebuild, whatever we want to call it."
The proposed 2017-18 budget for the town, which must be approved by June 30 and takes effect July 1, maintains the 22-cent tax rate to be levied at a 98.64 percent collection rate on an estimated tax base of $1,208,799,139. The resulting revenue calculated is projected to provide an additional $36,523 in ad valorem taxes for the 2017-18 fiscal year.
Read more » click here

County budget proposes no tax or rate increases
Brunswick County Manager Ann Hardy presented the 2017-18 budget proposal to county commissioners Monday night, proposing an operating budget of $233.4 million with no increase in the tax rate or fees. The property tax rate would remain at 48.50 cents for a third year.
Read more » click here
Brunswick County approves fire fee increase
Brunswick County is seeking ways to increase funding to each of the county's 22 fire departments. During the county's budget workshop in May commissioners approved a countywide 25 percent increase in fire fees, pending approval of state legislation. As part of the changes, all property owners will be assessed an annual fee based on home square footage. While waiting state approval of the fire fee increase, the county has also approved changes to certain fire insurance districts.
Read more » click here

---
Hurricane Season –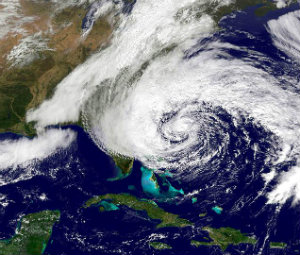 National Oceanic and Atmospheric Administration (NOAA)
The National Oceanic and Atmospheric Administration (NOAA) defines a hurricane as "an intense tropical weather system with a well-defined circulation and maximum sustained winds of 74 mph (64 knots) or higher."
NOAA to issue 2017 Atlantic hurricane season outlook May 25
Be prepared – have a plan!
For assistance with making an emergency plan read more here »
. 1) FEMA Ready
. 2) American Red Cross Disaster and Safety Library
. 3) ReadyNC
. 4) Town Emergency Information
. 5) HBPOIN Hurricane Emergency Plan
Above-normal Atlantic hurricane season is most likely this year
Forecasters at NOAA's Climate Prediction Center say the Atlantic could see another above-normal hurricane season this year. For the upcoming Atlantic hurricane season, which runs from June 1 through November 30, forecasters predict a 45 percent chance of an above-normal season, a 35 percent chance of a near-normal season, and only a 20 percent chance of a below-normal season.
Forecasters predict a 70 percent likelihood of 11 to 17 named storms (winds of 39 mph or higher), of which 5 to 9 could become hurricanes (winds of 74 mph or higher), including 2 to 4 major hurricanes (Category 3, 4 or 5; winds of 111 mph or higher). An average season produces 12 named storms of which six become hurricanes, including three major hurricanes. These numbers include Tropical Storm Arlene, a rare pre-season storm that formed over the eastern Atlantic in April.
"Regardless of how many storms develop this year, it only takes one to disrupt our lives," said Acting FEMA Administrator Robert J. Fenton, Jr. "Get ready now with these easy, low-cost steps that will leave you better prepared and will make all the difference: Have a family discussion about what you will do, where you will go and how you will communicate with each other when a storm threatens; Know your evacuation route; tune into your local news or download the FEMA app to get alerts, and finally – listen to local authorities as a storm approaches."
The 2016 season was the most active since 2012, with 15 named storms, including 7 hurricanes and 4 major hurricanes.
NOAA will update this outlook in early August, just prior to the peak of the season.
Read more » click here

NOAA predicts above-normal hurricane season
The National Oceanic and Atmospheric Administration released its hurricane season prediction report for 2017 a week before the official start of hurricane season, June 1. NOAA's Climate Prediction Center reported May 25 the 2017 Atlantic hurricane season, which runs through Nov. 30, will most likely be above-normal.
The NOAA report said an updated outlook for the Atlantic hurricane season will be released in early August, just before the peak of hurricane season.
Read more » click here
NOAA calls for slightly above-average 2017 hurricane season
The National Oceanic and Atmospheric Administration (NOAA) is forecasting a slightly above-average tropical storm season in the Atlantic for the 2017 hurricane season, which starts June 1 and runs through Nov. 30. The federal agency, which includes the National Hurricane Center, released its seasonal forecast Thursday morning. It calls for 11-17 named storms, with 5-9 of those becoming hurricanes, and 2-4 becoming major hurricanes — Category 3 or stronger. The forecast was based on the likelihood of warm ocean temperatures in the Atlantic and the lack of an El Nino weather pattern in the Pacific which can tamp down storms, said acting NOAA administrator Ben Friedman.
Read more » click here

---
Hurricane Matthew –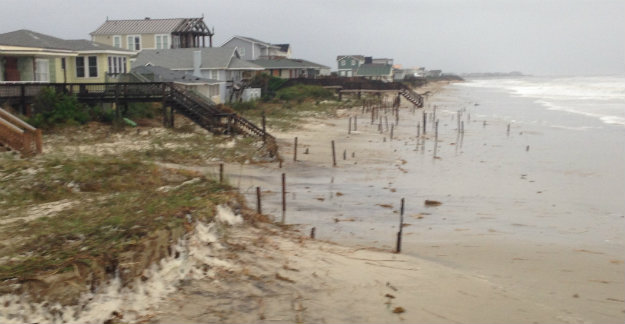 Hurricane Matthew Disaster Grant Approval
The NC Department of Public Safety has advised the Town of Holden Beach that a $5.99 million disaster grant has been approved by FEMA for repair of beach strand damages incurred by Hurricane Matthew. We anticipate getting additional reimbursements of $350,000 for other expenses incurred from the storm.
Takeaways:
. 1) This is not a lump sum settlement
. 2) We are not getting a check for $5.99 million
. 3) Funds dispersed on a reimbursement basis
. 4) We can't pay back the bonds early
. 5) Excess funds will go back into the BPART account fund
---
Central Reach Project –

The Central Reach Project placement of sand and demobilization stage have been completed. The next phase of the project is to meet the dune stabilization requirement which includes sand fencing and vegetation which is currently underway.
For more information, go to the Central Reach Project post
---
Terminal Groin –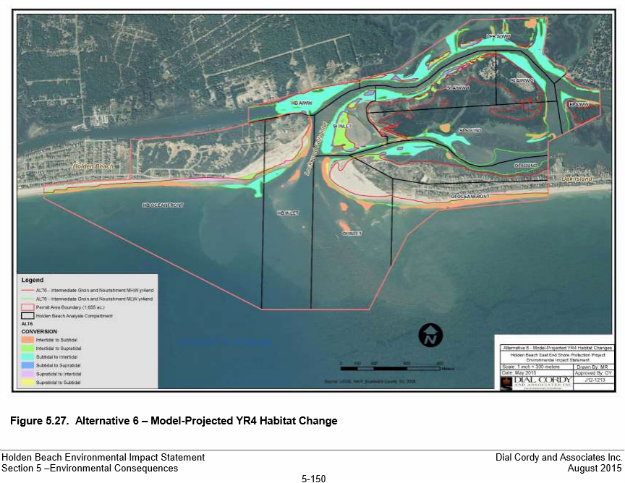 Terminal Groin Presentation
For more information » click here
What's next?
The next steps include the following:
. 1) Review Final EIS with USACE – November
. 2) Publish final EIS – December
. 3) Submit CAMA permit for review – December
. 4) Public Hearing – January
. 5) USACE record of decision – February
. 6) Federal and State permit issuance – Spring 2017


At the October meeting Dial Cordy, an independent environmental consulting firm that works for USACE, gave a presentation on the status of the proposed Terminal Groin. Dawn York gave a brief overview of the Holden Beach East End Shore Protection Project, reviewed the tasks that were completed to date and outlined timeline of what and when next steps were to be completed. As it stands right now, they have yet to publish the Final Environmental Impact Statement therefore they can't proceed to the remaining steps. So apparently, everything else scheduled after that has been placed on indefinite hold.

For more information, go to the Terminal Groin post
---
Calendar of Events –

---
.July 1                               Riverfest Celebration, Conway SC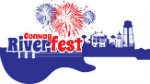 Held along the Waccamaw River in downtown Conway the festival celebrates Independence Day with music and events for the entire family.
For more information » click here
---
July 2-4                              N.C. 4th of July Festival, Southport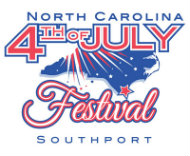 The patriotic spirit of America is alive and well in the City of Southport. For over 200 years this small maritime community has celebrated our nation's independence in a big way. Incorporated as the N.C. 4th of July Festival in 1972 the festival committee strives to keep the focus of the festival on honoring our nation's birthday with a little fun thrown in.
For more information » click here
.
---
July 4                                 4th of July Celebration, Wilmington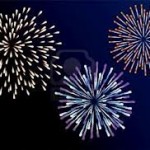 Fourth (4th) of July Celebration at Riverfront Park in downtown Wilmington. Featured entertainment will perform from 6:00 PM to 9:00 PM, followed by fireworks at 9:05 PM launched from a barge in the Cape Fear River adjacent to the USS North Carolina Battleship. The only place you need to be this holiday is downtown Wilmington for the best view of fireworks.
For more information » click here
.
---
Events


Discover a wide range of things to do in the Brunswick Islands for an experience that goes beyond the beach.
For more information » click here

---
Calendar of Events – Island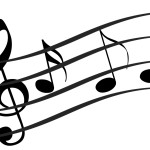 Concerts on the Coast Series
Live performances featuring local musical groups are held at the pavilion on Sunday evenings from late May to early September. The concerts are free of charge. Popcorn sold at the concerts is used to support the concerts and fund beautification projects in the area.
.
For more information » click here
---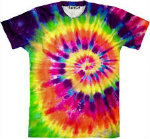 Tide Dyed Program
This event is located at the Holden Beach Pavilion. Tie dye your own shirts; the cost is just $5 per shirt. It takes place at 2:00 p.m. every Tuesday during the summer.
---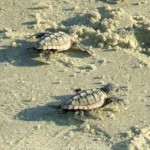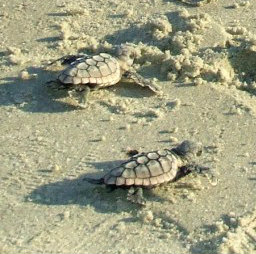 Turtle Talk
Two programs both are held every Wednesday during the summer at Town Hall. Children's Turtle Time is at 4:00 p.m. with crafts, stories and activities for children ages 3 – 6. All children must be accompanied by an adult. Turtle Talk is an educational program at 7:00 p.m. for everyone else.
.
---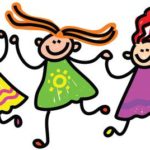 Summer Day Camp Program
Day Camp is on Thursday during the summer beginning June 15th and is open to children ages 6 – 12. Kids can join us this summer for a variety of fun activities. Participants must be pre-register by calling (910) 842-6488. Click here to view each week's activity and cost. Click here for the registration form. Both the form and payment are needed for registration. Make sure to register early, SPACES ARE LIMITED!
.
---
Parks & Recreation / Programs & Events
For more information » click here
---
Reminders –


Mosquito Control
.
Town will be as proactive as they can, monitoring the situation and aggressively spraying as needed
Current EPA protocol is that spraying is complaint driven
They recommend that you get rid of any standing water on your property that you can.
Urged everyone to call Town Hall if they have mosquito issues so that they can spray
Spraying is complaint based, so keep the calls coming!
Building Numbers
Ocean front homes are required to have house numbers visible from the beach strand.
Please call Planning and Inspections Department at 910.842.6080 with any questions.
§ 157.087 BUILDING NUMBERS.
(A) The correct street number shall be clearly visible from the street on all buildings. Numbers shall be block letters, not script, and of a color clearly in contrast with that of the building and shall be a minimum of six inches in height.
(B) Beach front buildings will also have clearly visible house numbers from the strand side meeting the above criteria on size, contrast, etc. Placement shall be on vertical column supporting deck(s) or deck roof on the primary structure. For buildings with a setback of over 300 feet from the first dune line, a vertical post shall be erected aside the walkway with house numbers affixed. In all cases the numbers must be clearly visible from the strand. Other placements may be acceptable with approval of the Building Inspector.
Trash Can Requirements – Rental Properties
Waste Industries – trash can requirements / Ordinance 07-13, Section 50.10
Rental properties have specific number of trash cans based on number of bedrooms.
. 1. One extra trash can per every two bedrooms
§ 50.08 RENTAL HOMES
(A) Rental homes, as defined in Chapter 157, that are rented as part of the summer rental season, are subject to high numbers of guests, resulting in abnormally large volumes of trash. This type of occupancy use presents a significantly higher impact than homes not used for summer rentals. In interest of public health and sanitation and environmental concerns, all rental home shall have a minimum of one trash can per two bedrooms. Homes with an odd number of bedrooms shall round up (for examples one to two bedrooms – one trash can; three to four bedrooms – two trash cans; five – six bedrooms – three trash cans, and the like).
Solid Waste Pick-Up Schedule
Waste Industries change in service, trash pickup will be twice a week
Starting the Saturday before Memorial Day through the Saturday after Labor Day:
Pick-up is every Tuesday and Saturday from May 27th through September 9th
Please note:
. • Trash carts must be at the street by 6:00 a.m. on the pickup day.
. • Carts on OCEAN BOULEVARD ONLY will be rolled back to the front of the house.
. • BAG the trash before putting it in the cart.
Golf Carts
Golf carts are treated the same as other automotive vehicles
Town ordinances state no parking anytime on OBW
Therefore golf carts are illegally parked when left by any beach access point
Pets on the Beach Strand
Pets – Chapter 90 / Animals / 90.20
From May 20th through September 9th
It is unlawful to have any pet on the beach strand during the hours of 9:00am through 5:00pm
Bird Nesting Area
NC Wildlife Commission has posted signs that say – Bird Nesting Area / Please don't disturb
The signs are posted on the west end beach strand around 1339 OBW.
People and dogs are supposed to stay out of the area from April through November
. 1) It's a Plover nesting area
. 2) Allows migrating birds a place to land and rest without being disturbed
A Second Helping
Program to collect food Saturday mornings during the summer at Holden Beach Chapel
. a) Thirteenth year of the program
. b) Food collections have now totaled over 200,000 pounds
. c) Collections will begin on June 17th
. d Food is distributed to the needy in Brunswick County
. • See Information Department / A Second Helping for more information
---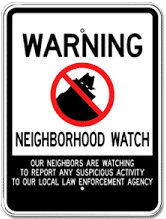 Neighborhood Watch –
• Need to look out for each other and report any suspicious activity
• Call 911 if you see or hear anything suspicious
• Fill out Keep Check Request Form if you will be out of town
• Submit completed Property Registration Form
• Pickup copy of Protecting Your Home
---
Upon Further Review –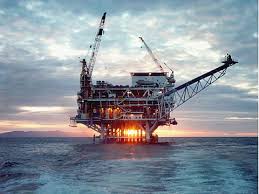 Seismic Testing / Offshore Drilling
Previously reported –
Resolution is in opposition to offshore exploration and drilling. Why? Because we have a tourism based economy, along with the local fishing industry and quality of life depends on the health and welfare of our natural resources. We believe that the inherent risks to our region from offshore exploration and drilling have the potential to irrevocably harm our natural environment, our economic wellbeing and our overall quality of life. Including us there are now 79 municipalities that have passed resolutions opposing offshore exploration and drilling.
Brunswick one of only two N.C. counties to support offshore drilling
A pair of North Carolina counties are the only governments in the state to support seismic testing off their coasts. Brunswick and Carteret counties each passed resolutions supporting seismic testing off the Atlantic Coast, while, according to environmental group Oceana, at least 29 government bodies have passed resolutions opposing either testing or offshore exploration. The group lists a total 90 governments along the Eastern seaboard who have passed opposition resolutions.
Brunswick County initially approved its offshore drilling resolution in July, then a month later voted against a resolution that would have made the county neutral again. Several other governments within the county passed resolutions opposing either seismic testing or drilling, including Bald Head Island, Carolina Shores, Caswell Beach, Holden Beach, Oak Island, Ocean Isle Beach and Sunset Beach.
Read more » click here

Update –
Concerned about seismic testing? Tell NOAA
Environmental groups start organizing opposition to the Trump Administration's efforts to streamline seismic testing.
Read more » click here

---
Corrections & Amplifications –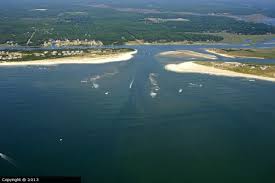 Lockwood Folly Inlet dredging scheduled
The U.S. Army Corps of Engineers plans to dredge the Lockwood Folly Inlet in mid-July.
The Lockwood Folly Inlet, which flows between Holden Beach and Oak Island, hasn't been dredged since May 2016. Extensive shoaling has closed off the inlet to most boats and the U.S. Coast Guard has pulled navigational buoys marking a safe passage through the inlet due to the shoaling, creating depths of less than two feet in some areas. Due to funding cuts, the inlet has not received federal funding since 2005 for maintenance dredging. The last dredge in May 2016 was paid for using non-federal funds. The total project cost is estimated to be between $360,000 and $420,000, with the state paying two-thirds of the cost. Holden Beach and Oak Island have approved payments of $35,000 each, reimbursing the county for part of the local share.
Read more » click here

---
Odds & Ends –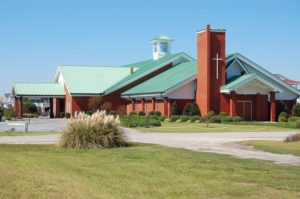 Holden Beach Chapel welcomes visitors and longtimers alike
Shortly before 11 a.m., people dressed in everything from Hawaiian shirts and shorts to suits and dresses begin filtering inside the building. Everyone is greeted warmly, including those who are visiting for the first time and don't know anyone there. In fact, as the service starts, the chaplain asks newcomers to raise their hands so they get a yellow sticker that will identify them for receiving a goodie bag of chocolate candies on the way out. This is a typical Sunday at Holden Beach Chapel, an interdenominational place of worship that has been a fixture on the island since 1961 and is accustomed to welcoming new faces. With a mixture of beach vacationers and nearby residents attending services at 8:30 a.m. and 11 a.m., the chapel is known for its guest minister program that brings a different worship leader virtually every Sunday throughout the year in exchange for a week's stay at the adjacent parsonage.
Read more » click here
---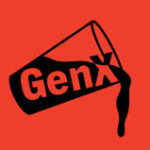 TOXIC TAP WATER FAQs
A chemical replacement for a key ingredient in Teflon linked to cancer and other ailments has been found in the Cape Fear River and Cape Fear Public Utility Authority (CFPUA) public water supply, which cannot filter it.Here's what we know so far — and questions for which we're still seeking answers.
Read more » click here
.Chemours: GenX polluting the Cape Fear since 1980
Wilmington-area officials demand answers, action during invitation-only meeting with company. A former DuPont plant has been discharging an unregulated toxic chemical into the Cape Fear River since 1980, company officials revealed Thursday at a meeting with local and state officials. The revelation came during the same meeting where officials from DuPont-spinoff Chemours Co. admitted the GenX found in some North Carolina public water supplies is likely coming from the Fayetteville Works site, about 100 miles up the Cape Fear River from Wilmington.
Read more » click here

---
This & That –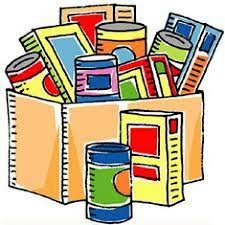 A Second Helping
Their food collections have now totaled over two hundred  thousand (200,000) pounds of food since the program began in June of 2005. Hunger exists everywhere in this country; join them in the fight to help end hunger in Brunswick County..


Who
A Second Helping transfer of food program was started by Holden Beach homeowner Bill Spier and is beginning its twelfth year this June.
What
It is a program to collect food items from people as they leave the island. Food items are distributed to the needy of Brunswick County through one of the local churches. All food items go to "One Can Ministry" at the Sharon United Methodist Church to disperse.
When
They take donations Saturday mornings during the summer, from 7a.m. until noon beginning June 4th, and ending Labor Day weekend.
Where
The drop-off site is the Holden Beach Chapel parking lot on the corner of OBW & Rothschild, which is near the bridge.
Why
Your donations are put to good use in helping to feed the hungry in this area.
Ways to Give
You can either donate food or you can send cash donations. Cash donations are gratefully accepted. For each dollar received, they can buy approximately five (5) to eight (8) pounds of food. One hundred percent (100%) of these cash donations are used to buy more food. You can be assured that the money will be very well spent.
Mail Donations to:
A Second Helping % Douglas Cottrell
2939 Alan Trail
Supply, NC 28462

For more information » click here
---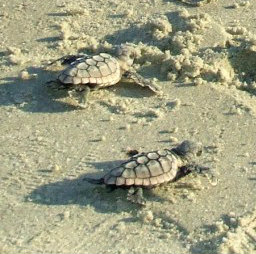 Turtle Watch Program – 2017
1) Current nest count – twenty-one (21) as of 06/24/17
. • Average annual number of nests is 39.5
2) First nest of the season was on May 16th

Members of the patrol started riding the beach every morning on May 1 and will do so through October looking for signs of turtle nests.
For more information » click here
Turtle Talk begins in June in Holden Beach
The free weekly educational program will be held each Wednesday in June, July and August. The program shares information about the Turtle Patrol, the sea turtles and how vacationers and residents can help the sea turtles that nest on Holden Beach.
The Holden Beach Turtle Patrol also offers an additional program for ages 3-6, called "Children's Turtle Time" to be held 4-5 p.m. Wednesdays June 28, July 5, July 12, 19, 26 and Aug. 2 also at Holden Beach Town Hall. This class will feature crafts, stories and activities. Children must be accompanied by a parent or guardian.
Read more » click here
Holden Beach Turtle Patrol in full swing
With turtle nesting season in full swing, Holden Beach's Turtle Patrol is out in full force. Volunteers with the Holden Beach Turtle Patrol began searching in May for turtle crawls (signs that a turtle has come up onto the beach) and possible nests. Once a crawl is found, the volunteers dig in the sand to locate where the turtle laid her eggs. If the nest is in an unsafe location or not far enough up on the beach, the volunteers will carefully move the eggs to a safer location on the beach. For the next 50-70 days of incubation, the volunteers monitor the nests. Once it is time for the hatchlings to be released, the nest is opened, the volunteers account for all the eggs and ensure all the live babies make it to the ocean. The season typically ends in October.
Holden Beach Turtle Patrol coordinator Pat Cusack said they typically see anywhere from 30 to 70 nests on Holden Beach during a season. Their record for the most number of nests in a season is 73. They tied that record four years ago. So far, there have been a dozen nests this year. Cusack said this year is a little different because they have seen more "false crawls." False crawls happen when a turtle comes up on to the beach but doesn't lay any eggs because she doesn't like the environment of the beach. This could be due to people on the beach, if someone flashes a light, or if the turtle doesn't like the sand. They believe this past years beach renourishment on Holden Beach has a lot to do with a number of false crawls they are seeing. They think the turtles don't like the sand as much after the beach renourishment as they did before the renourishment. Regardless, Cusack said they are still on track to see an average amount of nests this year and maybe even slightly more than average.
Read more » click here

¯\_(ツ)_/¯ Turtles don't like the sand, everyone's a critic!
---
Things I Think I Think –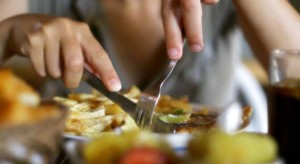 Eating out is one of the great little joys of life.
Restaurant Review:
Dinner Club visits a new restaurant once a month. Ratings reflect the reviewer's reaction to food, ambience and service, with price taken into consideration.
///// June 2017
Name:             The District Kitchen & Cocktails
Cuisine:           American
Location:        1001 N. Fourth Street, Wilmington NC
Contact:          910.769.6565 / www.districtnc.com
Food:               Average / Very Good / Excellent / Exceptional
Service:           Efficient / Proficient / Professional / Expert
Ambience:      Drab / Plain / Distinct / Elegant
Cost:                Inexpensive <=17 / Moderate <=22 / Expensive <=27 / Exorbitant <=40
Rating:            One Star
The District is located a few blocks north of Market in the Brooklyn Arts District, thus the name. Family owned and operated by Luke and Lisa Poulos who had previously operated a steakhouse in Fayetteville. In a casual environment, they offer a limited seasonal menu with less than a dozen entrée choices. It was standard fare, while it was good, it wasn't worth returning for.
---

Beaches -n- Cream
3316 Holden Beach Road
Supply, NC 28462
910.842.7326
http://www.hbbeachesncream.com/   
.Homemade ice cream made from their original recipes.
This is far above most of the other ice cream parlor offerings in Holden Beach.
---
Book Review:
Read several books from The New York Times best sellers fiction list monthly
Selection represents this month's pick of the litter
/////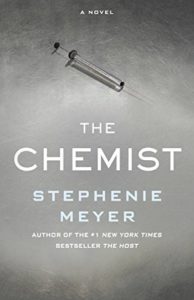 THE CHEMIST by Stephenie Meyer
Thriller about a paranoid chemist who is a chemically controlled interrogation specialist. The chemist's name is Alex, or at least that's what she goes by, goes into hiding after her former employer at a secret government agency decided she was a liability, turns against her, and tries to eliminate her..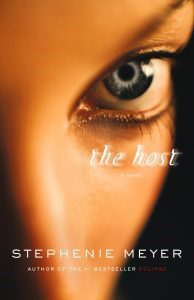 THE HOST, by Stephenie Meyer (2008)
In the future, Earth has been colonized by the "Souls" a parasitic alien race which inhabit human bodies, erasing the minds of the original occupants. The book describes Wanderer, a member of the alien species, predicament when the mind of her human host refuses to cooperate with her takeover; a situation that forces both possessor and host to become unwilling allies.allies.
.

---
Request –
Please ask your friends and neighbors if they would like to be added to our distribution list
Subscribe on our website www.lousviews.com
Thank you for subscribing!
---
HBPOIN – Holden Beach Property Owners Information Network
.          • Gather and disseminate information
.          • Identify the issues and determine how they affect you
.          • Act as a watchdog
.          • Grass roots monthly newsletter since 2008