Lou's Views
July Edition

Calendar of Events –

Run Holden Beach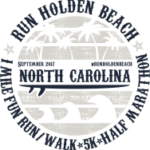 The fourth annual "Run Holden Beach" event is scheduled on Saturday, September 9th.  Coastal Race Productions is planning a 1 mile "turtle trot", 5k walk / run and a half marathon with all of these races starting and finishing under the bridge. This will all be followed by live music, games and an after party at the Holden Beach Pavilion.
Events


Discover a wide range of things to do in the Brunswick Islands for an experience that goes beyond the beach.
For more information » click here
---
Calendar of Events – Island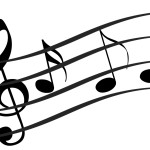 Concerts on the Coast Series
Live performances featuring local musical groups are held at the pavilion on Sunday evenings from late May to early September. The concerts are free of charge. Popcorn sold at the concerts is used to support the concerts and fund beautification projects in the area.
For more information » click here
---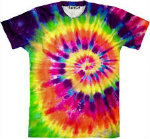 Tide Dyed Program
This event is located at the Holden Beach Pavilion. Tie dye your own shirts; the cost is just $5 per shirt. It takes place at 2:00 p.m. every Tuesday during the summer.
---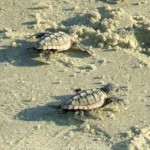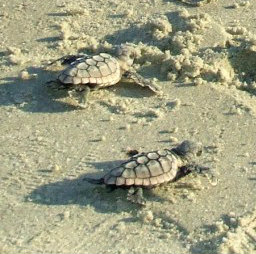 Turtle Talk
Two programs both are held every Wednesday during the summer at Town Hall. Children's Turtle Time is at 4:00 p.m. with crafts, stories and activities for children ages 3 – 6. All children must be accompanied by an adult. Turtle Talk is an educational program at 7:00 p.m. for everyone else..
---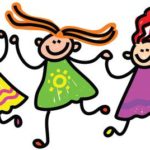 Summer Day Camp Program
Day Camp is on Thursday during the summer beginning June 15th and is open to children ages 6 – 12. Kids can join us this summer for a variety of fun activities.
Participants must be pre-register by calling (910) 842-6488.
Click here to view each week's activity and cost.
Click here for the registration form.
Both the form and payment are needed for registration.
Make sure to register early, SPACES ARE LIMITED!
---
Parks & Recreation / Programs & Events
For more information » click here
---
Reminders –

Mosquito Control
Town will be as proactive as they can, monitoring the situation and aggressively spraying as needed. Current EPA protocol is that spraying is complaint driven. They recommend that you get rid of any standing water on your property that you can. Urged everyone to call Town Hall if they have mosquito issues so that they can spray.

Spraying is complaint based, so keep the calls coming!
Building Numbers
Ocean front homes are required to have house numbers visible from the beach strand.
Please call Planning and Inspections Department at 910.842.6080 with any questions.
§ 157.087 BUILDING NUMBERS.
(A) The correct street number shall be clearly visible from the street on all buildings. Numbers shall be block letters, not script, and of a color clearly in contrast with that of the building and shall be a minimum of six inches in height.
(B) Beach front buildings will also have clearly visible house numbers from the strand side meeting the above criteria on size, contrast, etc. Placement shall be on vertical column supporting deck(s) or deck roof on the primary structure. For buildings with a setback of over 300 feet from the first dune line, a vertical post shall be erected aside the walkway with house numbers affixed. In all cases the numbers must be clearly visible from the strand. Other placements may be acceptable with approval of the Building Inspector.
Trash Can Requirements – Rental Properties
Waste Industries – trash can requirements / Ordinance 07-13, Section 50.10
Rental properties have specific number of trash cans based on number of bedrooms.
. 1. One extra trash can per every two bedrooms
§ 50.08 RENTAL HOMES
(A) Rental homes, as defined in Chapter 157, that are rented as part of the summer rental season, are subject to high numbers of guests, resulting in abnormally large volumes of trash. This type of occupancy use presents a significantly higher impact than homes not used for summer rentals. In interest of public health and sanitation and environmental concerns, all rental home shall have a minimum of one trash can per two bedrooms. Homes with an odd number of bedrooms shall round up (for examples one to two bedrooms – one trash can; three to four bedrooms – two trash cans; five – six bedrooms – three trash cans, and the like).
Solid Waste Pick-Up Schedule
Waste Industries change in service, trash pickup will be twice a week
Starting the Saturday before Memorial Day through the Saturday after Labor Day:
Pick-up is every Tuesday and Saturday from May 27th through September 9th
Please note:
. • Trash carts must be at the street by 6:00 a.m. on the pickup day.
. • Carts on OCEAN BOULEVARD ONLY will be rolled back to the front of the house.
. • BAG the trash before putting it in the cart.
Golf Carts
Golf carts are treated the same as other automotive vehicles
Town ordinances state no parking anytime on OBW
Therefore golf carts are illegally parked when left by any beach access point
Pets on the Beach Strand
Pets – Chapter 90 / Animals / 90.20
From May 20th through September 9th
It is unlawful to have any pet on the beach strand during the hours of 9:00am through 5:00pm
Bird Nesting Area
NC Wildlife Commission has posted signs that say –
Bird Nesting Area / Please don't disturb
The signs are posted on the west end beach strand around 1339 OBW.
People and dogs are supposed to stay out of the area from April through November
. 1) It's a Plover nesting area
. 2) Allows migrating birds a place to land and rest without being disturbed
A Second Helping
Program to collect food Saturday mornings during the summer at Holden Beach Chapel
. a) Thirteenth year of the program
. b) Food collections have now totaled over 200,000 pounds
. c) Collections will begin on June 17th
. d Food is distributed to the needy in Brunswick County
. • See Information Department / A Second Helping for more information
---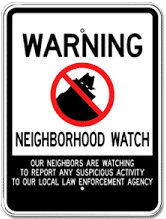 Neighborhood Watch –
• Need to look out for each other
• Call 911 if you see or hear anything suspicious
• Fill out Keep Check Request Form if you will be out of town
• Submit completed Property Registration Form
• Pickup copy of Protecting Your Home
---
Upon Further Review –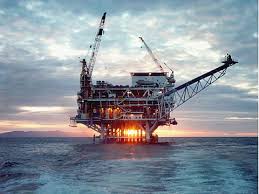 Seismic Testing / Offshore Drilling
Previously reported –
Resolution is in opposition to offshore exploration and drilling. Why? Because we have a tourism based economy, along with the local fishing industry and quality of life depends on the health and welfare of our natural resources. We believe that the inherent risks to our region from offshore exploration and drilling have the potential to irrevocably harm our natural environment, our economic well-being and our overall quality of life. Including us there are now 79 municipalities that have passed resolutions opposing offshore exploration and drilling.
Brunswick one of only two N.C. counties to support offshore drilling
A pair of North Carolina counties are the only governments in the state to support seismic testing off their coasts. Brunswick and Carteret counties each passed resolutions supporting seismic testing off the Atlantic Coast, while, according to environmental group Oceana, at least 29 government bodies have passed resolutions opposing either testing or offshore exploration. The group lists a total 90 governments along the Eastern seaboard who have passed opposition resolutions.
Brunswick County initially approved its offshore drilling resolution in July, then a month later voted against a resolution that would have made the county neutral again. Several other governments within the county passed resolutions opposing either seismic testing or drilling, including Bald Head Island, Carolina Shores, Caswell Beach, Holden Beach, Oak Island, Ocean Isle Beach and Sunset Beach.
Read more » click here

Concerned about seismic testing? Tell NOAA
Environmental groups start organizing opposition to the Trump Administration's efforts to streamline seismic testing.
Read more » click here
Update –
Offshore drilling along NC coast draws opposition from Governor
North Carolina Democratic Gov. Roy Cooper says he's opposed to drilling for natural gas and oil off the Atlantic coast, saying it's not worth the risk of harming the state's pristine beaches and tourism economy.
Cooper made the announcement Thursday at a state park in Carteret County. His viewpoint runs counter to those of North Carolina state Republican leaders, including former Gov. Pat McCrory, and President Donald Trump.
The Trump administration is rewriting a five-year drilling plan that would open portions of the Atlantic now off-limits to drilling and has asked permission for companies to use seismic air guns to find oil and gas formations. Cooper says he'll file the state's opposition to the seismic testing ahead of Friday's deadline for comment.
Read more » click here
Cooper: Offshore drilling is 'a bad deal'
Cooper summed up his administration's stance on the proposed measure to explore and possibly drill off North Carolina's coast in four emphatic words: "Not off our coast" to which the crowd erupted in a standing ovation.
Read more » click here
---
TOWN OF HOLDEN BEACH ORDINANCE 17-05 / April 2017
There is a need for an exception to our ordinance which currently prevents any walkway from being built beyond the frontal dune. The exception will allow homeowners to go beyond the frontal dune only when there is a large distance to walk to the beach after that frontal dune. The building of walkways to the stable line of vegetation in these areas will help protect wetland areas and prevent trails or "cuts" in the dunes from all the foot traffic.
Everyone agrees that we need to protect the dunes. Goal is to minimize people walking across the dunes. In other words, to protect vegetation and habitat while providing beach access. Current ordinance does not address the unique situation on the west end of the island. Proposed ordinance gives some property owners options, that is they may install a walkway past the frontal dune to the last stable line of vegetation. This really is only applicable to the west end properties beyond the 1200 block. It addresses their concerns and recognizes the circumstances that dunes are being traversed to the detriment of the environment. Operative word here is MAY, property owner makes the call.
§94.03 FRONTAL DUNE POLICIES
Exception: Property Owners with lots that have more than 300 feet from the seaward toe of the frontal dune to the last line of natural stable vegetation, as determined by the local CAMA officer, may install a single walkway with a maximum width of four feet;

This is the first walkway built since ordinance was changed to add 300' exception
---
Corrections & Amplifications –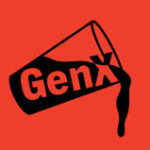 TOXIC TAP WATER FAQs
A chemical replacement for a key ingredient in Teflon linked to cancer and other ailments has been found in the Cape Fear River and Cape Fear Public Utility Authority (CFPUA) public water supply, which cannot filter it. Here's what we know so far — and questions for which we're still seeking answers.
Read more » click here
GenX tests find low risk of health effects in drinking water
According to preliminary assessment reported by the North Carolina Department of Health and Human Services (NCDHHS), while there are no U.S. regulatory guideline levels for GenX, there is a low risk of adverse health effects from drinking water with the concentrations of GenX found in the samples.
Read more » click here
Levels of GenX rise
North Carolina's Attorney General Josh Stein is opening a civil investigation into Chemours. He is demanding the company release records and documentation relating to safety data, names of persons responsible, health risks and much more. Cape Fear Public Utility Authority released the latest results collected from the Sweeney Water Treatment Plant. GenX almost doubled since the company said they stopped pumping the chemical into the water.
Read more » click here
---
Odds & Ends –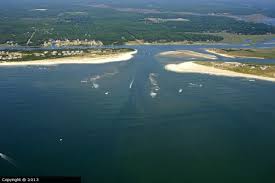 Lockwood Folly Inlet dredging scheduled
The U.S.A.C.E. plans to dredge the Lockwood Folly Inlet in mid-July.
The Lockwood Folly Inlet, which flows between Holden Beach and Oak Island, hasn't been dredged since May 2016. Extensive shoaling has closed off the inlet to most boats and the U.S. Coast Guard has pulled navigational buoys marking a safe passage through the inlet due to the shoaling, creating depths of less than two feet in some areas. Due to funding cuts, the inlet has not received federal funding since 2005 for maintenance dredging. The last dredge in May 2016 was paid for using non-federal funds. The total project cost is estimated to be between $360,000 and $420,000, with the state paying two-thirds of the cost. Holden Beach and Oak Island have approved payments of $35,000 each, reimbursing the county for part of the local share.
Read more » click here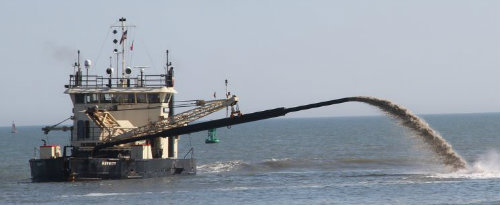 Update –
Lockwood Folly Inlet dredging to start Tuesday
The U.S. Army Corps of Engineers will start dredging the Lockwood Folly Inlet Tuesday. After months of waiting, the U.S. Army Corps of Engineers will begin dredging Lockwood Folly Inlet Tuesday. Lisa Parker, a Corps spokeswoman, said the Merritt, one of the Corps' dredges, will be in the area dredging for up to 21 days. The last time the inlet was dredged was May 2016 and extensive shoaling has caused the inlet to be closed for the past several months.
Read more » click here

---
This & That –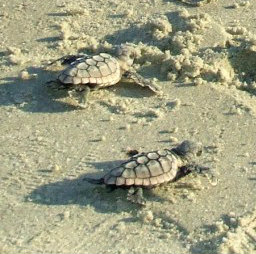 Turtle Watch Program – 2017
1) Current nest count – thirty-nine (39)
  • As of 07/22/17
. • Average annual number of nests is 39.5
2) First nest of the season was on May 16th
Members of the patrol started riding the beach every morning on May 1 and will do so through October looking for signs of turtle nests.
For more information » click here
---
Factoid That May Interest Only Me –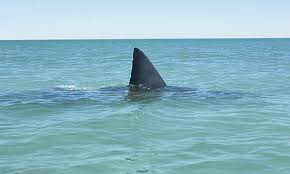 Sharks
The chances of being attacked by a shark are very small compared to other animal attacks, natural disasters, and ocean-side dangers. Many more people drown in the ocean every year than are bitten by sharks. The few attacks that occur every year are an excellent indication that sharks do not feed on humans and that most attacks are simply due to mistaken identity.
Your chances of being attacked by a shark are just 1 in 11.5 million!
Bite-size facts about Cape Fear sharks
As another Shark Week begins on television, how much do you know about the sharks that inhabit local waters?
Read more » click here
Shark Week comes early to the Cape Fear coast
Shark Week came a few days early in the Port City when a 12-foot-long great white shark was tracked just off of the coast of Bald Head Island.
Read more » click here
---
Things I Think I Think –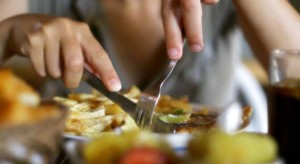 Eating out is one of the great little joys of life.
Restaurant Review:
Dinner Club visits a new restaurant once a month. Ratings reflect the reviewer's reaction to food, ambience and service, with price taken into consideration.
///// July 2017
Name:           Ruth's Chris
Cuisine:        Steakhouse
Location:     301 North Water Street, Wilmington NC
Contact:       910.343.1818 / www.ruthschris-wilmingtonnc.com
Food:             Average / Very Good / Excellent / Exceptional
Service:        Efficient / Proficient / Professional / Expert
Ambience:   Drab / Plain / Distinct / Elegant
Cost:              Inexpensive <=17 / Moderate <=22 / Expensive <=27 / Exorbitant <=40
Rating:         Four Stars
Ruth's Chris Steak House, located inside the Hilton Wilmington Riverside Hotel in the heart of historic downtown, is renowned for its aged USDA Prime steaks. They offer a variety of other dishes besides their unbeatable signature sizzling steaks. Despite being a franchisee of the largest upscale steakhouse restaurant group in the world it is everything one would expect from a high-end steakhouse; the only negative is it is very pricey but it is so worth it.
---
Book Review:
Read several books from The New York Times best sellers fiction list monthly
Selection represents this month's pick of the litter
/////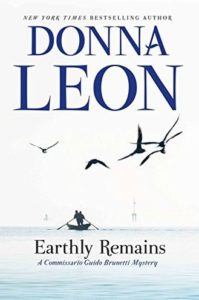 EARTHLY REMAINS by Donna Leon
This is the twenty-sixth entry in the series featuring Venice Commissario of Police Guido Brunetti. Granted leave from the force, Brunetti decides to stay at the villa of one of his wife's relatives on a small island in the Venetian lagoon. The recuperative stay goes according to plan until Davide Casati, the caretaker of the house, goes missing following a storm. Brunetti begins searching for his friend and investigating what had made the man so upset. Convinced that this was no accident, Brunetti feels compelled to discover what happened to the man who he's recently befriended.
---
HBPOIN – Holden Beach Property Owners Information Network
.          • Gather and disseminate information
.          • Identify the issues and determine how they affect you
.          • Act as a watchdog
.          • Grass roots monthly newsletter since 2008