Lou's Views
  News & Views / August Edition

Calendar of Events –

Run Holden Beach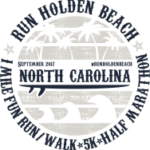 The fourth annual "Run Holden Beach" event is scheduled on Saturday, September 9th. Coastal Race Productions is planning a 1 mile "turtle trot", 5k walk / run and a half marathon with all of these races starting and finishing under the bridge. This will all be followed by live music, games and an after party at the Holden Beach Pavilion.
Events


Discover a wide range of things to do in the Brunswick Islands for an experience that goes beyond the beach.
For more information » click here
---
Calendar of Events – Island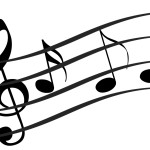 Concerts on the Coast Series
Live performances featuring local musical groups are held at the pavilion on Sunday evenings from late May to early September. The concerts are free of charge. Popcorn sold at the concerts is used to support the concerts and fund beautification projects in the area.
For more information » click here
---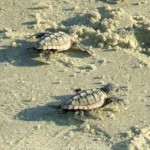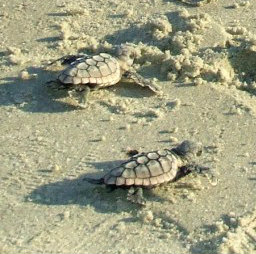 Turtle Talk
Two programs both are held every Wednesday during the summer at Town Hall. Children's Turtle Time is at 4:00 p.m. with crafts, stories and activities for children ages 3 – 6. All children must be accompanied by an adult. Turtle Talk is an educational program at 7:00 p.m. for everyone else..
---
Parks & Recreation / Programs & Events
For more information » click here
---
Reminders –

Mosquito Control
Town will be as proactive as they can, monitoring the situation and aggressively spraying as needed. Current EPA protocol is that spraying is complaint driven. They recommend that you get rid of any standing water on your property that you can. Urged everyone to call Town Hall if they have mosquito issues so that they can spray.

Spraying is complaint based, so keep the calls coming!
Building Numbers
Ocean front homes are required to have house numbers visible from the beach strand.
Please call Planning and Inspections Department at 910.842.6080 with any questions.
§ 157.087 BUILDING NUMBERS.
(A) The correct street number shall be clearly visible from the street on all buildings. Numbers shall be block letters, not script, and of a color clearly in contrast with that of the building and shall be a minimum of six inches in height.
(B) Beach front buildings will also have clearly visible house numbers from the strand side meeting the above criteria on size, contrast, etc. Placement shall be on vertical column supporting deck(s) or deck roof on the primary structure. For buildings with a setback of over 300 feet from the first dune line, a vertical post shall be erected aside the walkway with house numbers affixed. In all cases the numbers must be clearly visible from the strand. Other placements may be acceptable with approval of the Building Inspector.
Trash Can Requirements – Rental Properties
Waste Industries – trash can requirements / Ordinance 07-13, Section 50.10
Rental properties have specific number of trash cans based on number of bedrooms.
. 1. One extra trash can per every two bedrooms
§ 50.08 RENTAL HOMES
(A) Rental homes, as defined in Chapter 157, that are rented as part of the summer rental season, are subject to high numbers of guests, resulting in abnormally large volumes of trash. This type of occupancy use presents a significantly higher impact than homes not used for summer rentals. In interest of public health and sanitation and environmental concerns, all rental home shall have a minimum of one trash can per two bedrooms. Homes with an odd number of bedrooms shall round up (for examples one to two bedrooms – one trash can; three to four bedrooms – two trash cans; five – six bedrooms – three trash cans, and the like).
Solid Waste Pick-Up Schedule
Waste Industries change in service, trash pickup will be twice a week
Starting the Saturday before Memorial Day through the Saturday after Labor Day:
Pick-up is every Tuesday and Saturday from May 27th through September 9th
Please note:
. • Trash carts must be at the street by 6:00 a.m. on the pickup day.
. • Carts on OCEAN BOULEVARD ONLY will be rolled back to the front of the house.
. • BAG the trash before putting it in the cart.
Golf Carts
Golf carts are treated the same as other automotive vehicles
Town ordinances state no parking anytime on OBW
Therefore golf carts are illegally parked when left by any beach access point
Pets on the Beach Strand
Pets – Chapter 90 / Animals / 90.20
From May 20th through September 9th
It is unlawful to have any pet on the beach strand during the hours of 9:00am through 5:00pm
Bird Nesting Area
NC Wildlife Commission has posted signs that say –
Bird Nesting Area / Please don't disturb
The signs are posted on the west end beach strand around 1339 OBW.
People and dogs are supposed to stay out of the area from April through November
. 1) It's a Plover nesting area
. 2) Allows migrating birds a place to land and rest without being disturbed
A Second Helping
Program to collect food Saturday mornings during the summer at Holden Beach Chapel
. a) Thirteenth year of the program
. b) Food collections have now totaled over 200,000 pounds
. c) Collections will begin on June 17th
. d Food is distributed to the needy in Brunswick County
. • See Information Department / A Second Helping for more information
---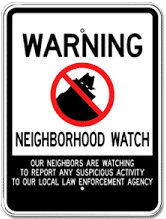 Neighborhood Watch –
• Need to look out for each other
• Call 911 if you see or hear anything suspicious
• Fill out Keep Check Request Form if you will be out of town
• Submit completed Property Registration Form
• Pickup copy of Protecting Your Home
---
Upon Further Review –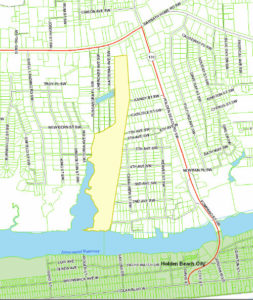 Holden Beach Park
Previously reported –
Project tracker: An update on the county's plans
Cost: $334,000 (for first phase of improvements)
Completion date: Most work by end of 2017
Read more » click here
.
.
County funds park improvements despite call to sell it
Read more » click here
Over continued objections, county accepts grant to develop waterway park at Holden Beach
Read more » click here
County plans 35-acre park near Holden Beach
Read more » click here
Update –
Project tracker: Holden Beach Park
Cost: $281,250
The details: The parks department received a $250,000 grant from the N.C. Division of Coastal Management last year to help turn Holden Beach Park, composed of about 35 acres stretching from Holden Beach Road to the Intracoastal Waterway, into a nature park. Once complete, the project is expected to feature nature trails, a gazebo, a pavilion with restrooms and a boardwalk near the water.
The progress: Perkins said the department is still in the design phase for the park and within the next couple of weeks will be looking for a design firm to form site and construction plans for phase one, which will include initial infrastructure work, a gravel road, pavilion, design and development plans, a small boardwalk and nature trails. The department plans to apply for another grant in the amount of $200,000 from the Division of Coastal Management for phase two of the project, which will require a local match if received.
Read more » click here
---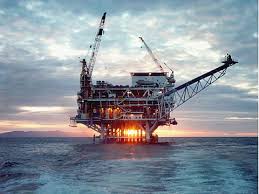 Seismic Testing / Offshore Drilling
Previously reported –
Resolution is in opposition to offshore exploration and drilling. Why? Because we have a tourism based economy, along with the local fishing industry and quality of life depends on the health and welfare of our natural resources. We believe that the inherent risks to our region from offshore exploration and drilling have the potential to irrevocably harm our natural environment, our economic well-being and our overall quality of life. Including us there are now 79 municipalities that have passed resolutions opposing offshore exploration and drilling.
Brunswick one of only two N.C. counties to support offshore drilling
A pair of North Carolina counties are the only governments in the state to support seismic testing off their coasts. Brunswick and Carteret counties each passed resolutions supporting seismic testing off the Atlantic Coast, while, according to environmental group Oceana, at least 29 government bodies have passed resolutions opposing either testing or offshore exploration. The group lists a total 90 governments along the Eastern seaboard who have passed opposition resolutions.
Brunswick County initially approved its offshore drilling resolution in July, then a month later voted against a resolution that would have made the county neutral again. Several other governments within the county passed resolutions opposing either seismic testing or drilling, including Bald Head Island, Carolina Shores, Caswell Beach, Holden Beach, Oak Island, Ocean Isle Beach and Sunset Beach.
Read more » click here

Concerned about seismic testing? Tell NOAA
Environmental groups start organizing opposition to the Trump Administration's efforts to streamline seismic testing.
Read more » click here
Update –
Offshore drilling along NC coast draws opposition from Governor
North Carolina Democratic Gov. Roy Cooper says he's opposed to drilling for natural gas and oil off the Atlantic coast, saying it's not worth the risk of harming the state's pristine beaches and tourism economy.
Cooper made the announcement Thursday at a state park in Carteret County. His viewpoint runs counter to those of North Carolina state Republican leaders, including former Gov. Pat McCrory, and President Donald Trump.
The Trump administration is rewriting a five-year drilling plan that would open portions of the Atlantic now off-limits to drilling and has asked permission for companies to use seismic air guns to find oil and gas formations. Cooper says he'll file the state's opposition to the seismic testing ahead of Friday's deadline for comment.
Read more » click here
Cooper: Offshore drilling is 'a bad deal'
Cooper summed up his administration's stance on the proposed measure to explore and possibly drill off North Carolina's coast in four emphatic words: "Not off our coast" to which the crowd erupted in a standing ovation.
Read more » click here 
Oppose Offshore Oil
2019-2024 draft plan offshore drilling talking points
Laws, goals, and policies of affected states
In July of 2017, Governor Cooper made his opposition to offshore drilling and seismic blasting clear – not off our coast.


Over 30 coastal communities in North Carolina (almost 130 along the Atlantic Coast) have passed resolutions against offshore drilling and seismic blasting. President Trump must listen to the coastal communities, local businesses and elected officials up and down the Atlantic Coast that oppose offshore drilling.



Economic impacts
North Carolina's economy relies on a healthy coast. The fishing, tourism and recreation industries support roughly 51,000 jobs and generate more nearly $2.2 billion in GDP for North Carolina. We shouldn't prioritize oil company profits over coastal businesses.
Offshore drilling would threaten our identity as North Carolinians – our coastal environment, economy and quality of life.
Tourism and fishing – both commercial and recreational – are the economic back bone of coastal communities. Imagine the impact on beachside hotels and restaurants, fishing outfitters and realtors if ourbeautiful coastal communities were turned over to big oil.
The oil and gas industry's economic projections are based on faulty assumptions that overestimate jobs and income, while discounting the existing tourism – and recreation-based economies.
Environmental risks
North Carolina's coast is home to a number of endangered and threatened species including the loggerhead sea turtle and North Atlantic right whale.

The National Wildlife Refuges, National Seashores, state protected areas and ecologically sensitive marine areas along North Carolina's coast are too precious to risk.
Instead of spending our resources developing dirty energy sources, North Carolina should instead develop clean, renewable energy sources. North Carolina has more wind energy potential than any other state on the Atlantic Coast.
North Carolina Coastal Federation


.


Hearings set for potential offshore oil and gas activities off NC coast
The North Carolina Department of Environmental Quality (DEQ) has announced it would be holding

three meetings across coastal North Carolina

 regarding the proposed 2019-24 national outer continental shelf oil and gas leasing program. The first is today in Wilmington. According to the DEQ, these hearings seek to gather public input and information on the potential impact of oil and gas exploration, and development on the biological, social, economic and aesthetic values of North Carolina's coast.
The information gathered at these hearings will go into consideration for the Bureau of Ocean Energy Managements new five-year national outer continental shelf program, in accordance with the federal Outer Continental Shelf Lands Act, which could open the Atlantic Coast for seismic testing and eventual oil and gas exploration. This after President Trump announced his "America First Offshore Energy Strategy" back in April, an executive order removing many Obama-era regulations that were designed to protect the Atlantic Coast from offshore drilling.
If approved, the plan will allow for five separate companies to being exploratory seismic testing in an area from Delaware, to Cape Canaveral, Florida, extending out 350 nautical miles. Environmental groups, like the Cape Fear Surfrider Foundation, the North Carolina Coastal Federation, Oceana, Don't Drill NC, as well as state and community leaders are concerned about the potential for negative impacts to the state's natural resources and environment. Upon completion, the program for 2019-24 will replace the program for 2017-22, which was approved on Jan. 17.
The first meeting will be held in Wilmington on Monday, Aug. 7, at the New Hanover County Government Center, from 5 to 7 p.m. Two more will follow; the first in Morehead City on Aug. 9, and a final meeting in Manteo on Aug. 10. These meetings will give residents a chance to voice their opinion to the Bureau of Ocean Energy Management. If you are unable to attend, but would still like to comment, written comments can be sent to Timothy Webster with the NCDEQ at 217 West Jones St., 1601 Mail Center Drive, Raleigh, N.C., 27699, or by email to timothy.webster@ncdenr.gov. All comments are due by Aug. 15. For information, visit The Bureau of Ocean Energy Managements website at boem.gov.
Read more » click here
Dozens weigh in on offshore drilling
State environmental officials are looking for public input about the potential impact of oil and gas exploration and development off our coast. President Trump signed an executive order in April that could expand drilling in the Arctic and Atlantic Oceans.
Offshore drilling is a hot topic on our coast. The North Carolina Department of Environmental Quality held a public hearing to gather feedback and to see what people think about the proposed oil and gas leasing program, along with seismic surveying proposed by the Trump Administration. Many say they worry drilling could hurt marine life.
Read more » click here
As the debate over offshore drilling heats up, what's at stake?
The past few months have seen a contentious debate resurface along the shores of the North Carolina coast, as the Bureau of Ocean Energy Management (BOEM) explores the concept of opening the Atlantic coast to offshore oil drilling and natural gas exploration.
The affects on marine life
The affects on the tourism economy
Potential environmental affects
Read more » click here
---
Coastal Companies
This month in the continuing saga of Mark Saunders and the Coastal Companies …
Sunset Beach OKs Jaguar's Lair settlement
Following a closed session Tuesday, Sunset Beach Town Council unanimously voted to accept settlement and subdivision improvements agreements involving the Jaguar's Lair bond litigation. Town Attorney Grady Richardson said it would effectively end litigation and move forward with a clean slate with deadlines and understandings between parties for completion of infrastructure of the unfinished development where only one house has been built. In the event of future disagreements, the parties have agreed to enter into binding arbitration. Richardson said they've even gone so far as to select a first, second and third list of arbitrators to avoid dispute.
Read more » click here
---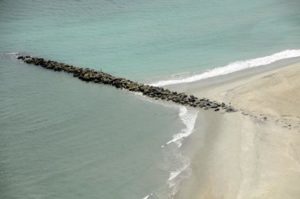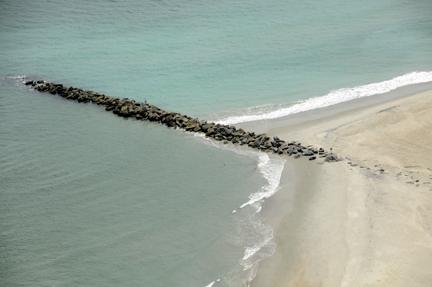 Environmental group sues over Ocean Isle Beach terminal groin
Southern Environmental Law Center alleges U.S.A.C.E. did not consider alternatives.
It has been in the works for years, and Ocean Isle Beach officials were hopeful that a terminal groin project would get underway later this year, but the project planned for the Brunswick County barrier island has now run aground against another obstacle, at least temporarily.
On Monday and on behalf of Audubon North Carolina, the Southern Environmental Law Center filed suit in federal court challenging the U.S. Army Corps of Engineers' approval of the project. The lawsuit claims that the corps failed to objectively evaluate alternatives to the terminal groin, including those that would be less costly to local taxpayers and less destructive to the coast.
Read more » click here
National Audubon Society sues to stop OIB terminal groin
The National Audubon Society has challenged the Ocean Isle Beach terminal groin project by filing a federal lawsuit against the U.S. Army Corps of Engineers.
Read more » click here
---
Corrections & Amplifications –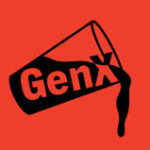 TOXIC TAP WATER FAQs
A chemical replacement for a key ingredient in Teflon linked to cancer and other ailments has been found in the Cape Fear River and Cape Fear Public Utility Authority (CFPUA) public water supply, which cannot filter it. Here's what we know so far — and questions for which we're still seeking answers.
Read more » click here
GenX tests find low risk of health effects in drinking water
According to preliminary assessment reported by the North Carolina Department of Health and Human Services (NCDHHS), while there are no U.S. regulatory guideline levels for GenX, there is a low risk of adverse health effects from drinking water with the concentrations of GenX found in the samples.
Read more » click here
Levels of GenX rise
North Carolina's Attorney General Josh Stein is opening a civil investigation into Chemours. He is demanding the company release records and documentation relating to safety data, names of persons responsible, health risks and much more. Cape Fear Public Utility Authority released the latest results collected from the Sweeney Water Treatment Plant. GenX almost doubled since the company said they stopped pumping the chemical into the water.
Read more » click here
What's the status of GenX investigations, lawsuits?
Read more » click here
---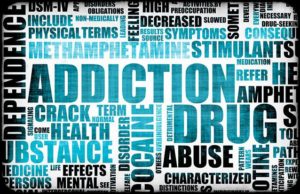 Opiods Task Force
Previously reported –
Judge Ola Lewis established the Brunswick County Opioid Task Force, which is comprised of law enforcement officers, members of the faith-based community, medical and treatment providers, health and human services and representatives of other concerned organizations throughout the Brunswick County community. The Task Force has requested that Governor Cooper declare the opioid addiction crisis a public health emergency. Lewis hopes to provide more services for those affected by opioid addiction. The task force will focus on prevention and education, access to life saving drugs, and treatment for opioid addiction.
The Town of Holden Beach is firmly committed to support the Brunswick County Opioid Addiction Task Force in its fight to help the community we serve. RESOLUTION 17-06 was adopted by the Holden Beach Board of Commissioners at their meeting of June 20, 2017.
Update –
Short Answers to Hard Questions About the Opioid Crisis
Read more » click here
---
Odds & Ends –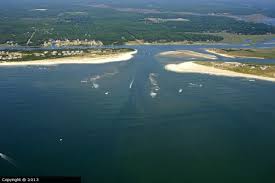 Lockwood Folly Inlet dredging scheduled
The U.S.A.C.E. plans to dredge the Lockwood Folly Inlet in mid-July.
The Lockwood Folly Inlet, which flows between Holden Beach and Oak Island, hasn't been dredged since May 2016. Extensive shoaling has closed off the inlet to most boats and the U.S. Coast Guard has pulled navigational buoys marking a safe passage through the inlet due to the shoaling, creating depths of less than two feet in some areas. Due to funding cuts, the inlet has not received federal funding since 2005 for maintenance dredging. The last dredge in May 2016 was paid for using non-federal funds. The total project cost is estimated to be between $360,000 and $420,000, with the state paying two-thirds of the cost. Holden Beach and Oak Island have approved payments of $35,000 each, reimbursing the county for part of the local share.
Read more » click here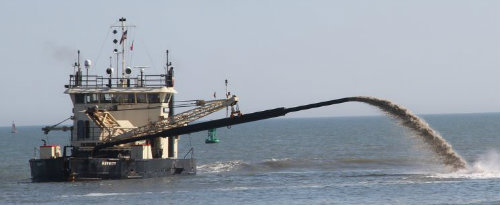 Lockwood Folly Inlet dredging to start Tuesday
The U.S. Army Corps of Engineers will start dredging the Lockwood Folly Inlet Tuesday. After months of waiting, the U.S. Army Corps of Engineers will begin dredging Lockwood Folly Inlet Tuesday. Lisa Parker, a Corps spokeswoman, said the Merritt, one of the Corps' dredges, will be in the area dredging for up to 21 days. The last time the inlet was dredged was May 2016 and extensive shoaling has caused the inlet to be closed for the past several months.
Read more » click here

Update –
Damage undermines dredge work in Lockwood Folly Inlet
Dredging under way in the Lockwood Folly Inlet will have to be cut short this week because of needed repairs on the decades-old boat doing the work. Last Wednesday, July 19, the side-cast dredge Merritt and its crew arrived at the inlet to try to open a pilot channel to the ocean but were sidelined when the vessel got stuck in a shoal. Jim Medlock, shallow draft navigation program project manager for the Wilmington District of the U.S. Army Corps of Engineers, said there was a breach and water started coming into the dredge boat through the hole that was found the following day. The cost of the dredge work is $420,000, with the state paying two-thirds of that and Brunswick County and the towns of Oak Island and Holden Beach sharing the remainder.
Read more » click here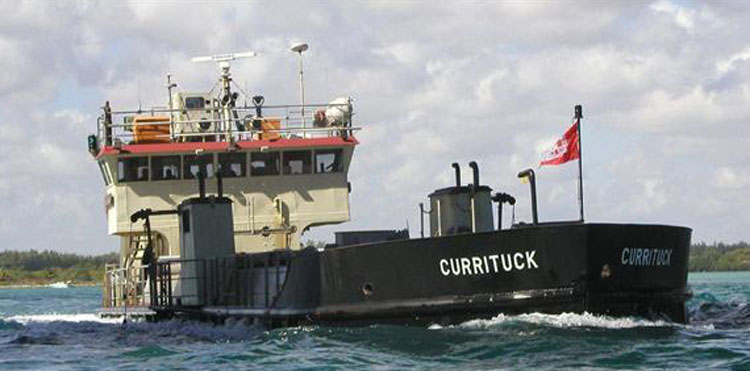 Inlet work halted as dredge 'Merritt' sustains hull damage
Less than two weeks into the job, the Merritt has pulled out of a dredging operation designed to clear the badly shoaled Lockwood Folly Inlet. The Merritt is a side-cast dredge that tosses dredged sediments to the side. A spokesperson for the U.S. Army Corps of Engineers said Monday the vessel had returned to the maintenance yard at the State Port in Wilmington because she developed a hole in her hull. The inlet is less than three feet deep in places at low tide and is so clogged with sand that the U.S. Coast Guard has removed the navigational buoys, meaning boaters attempting to transit Lockwood Folly Inlet do so at their own peril. The Merritt began work July 17 and was able to remove some of the most-shoaled portions of the channel. The corps hopes to send the special-purpose dredge Currituck in to finish the job in about two weeks. Originally, the work was slated to take no more than 21 days.
Read more » click here
Lockwood Folly Inlet dredging on hold
A week after it started, dredging in the Lockwood Folly Inlet is on hold. According to the U.S. Army Corps. of Engineers, the MERRITT dredge developed a hole. It is currently headed to Mann's Harbor for repairs. Before heading back to Brunswick County, it will go to the Outer Banks to perform emergency work in the Hatteras Inlet for the N.C. Ferry System. The U.S. Army Corps. of Engineers says dredging in the Lockwood Folly Inlet should resume around mid-August.
Dredge returns to Lockwood Folly Inlet
The Merritt side-cast dredge has been repaired and is scheduled to return this week to Lockwood Folly Inlet to continue maintenance dredging on or about Wednesday, Aug. 16. The dredge is expected to continue working in the inlet between Holden Beach and Oak Island for 10 to 12 days, said Lisa Parker, spokeswoman for the Wilmington district of the U.S. Army Corps of Engineers.
Read more » click here
---
This & That –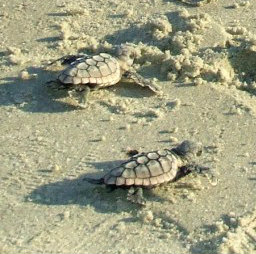 Turtle Watch Program – 2017
1) Current nest count – forty-seven (47)
• As of 08/19/17
. • Average annual number of nests is 39.5
2) First nest of the season was on May 16th
Members of the patrol started riding the beach every morning on May 1 and will do so through October looking for signs of turtle nests.
For more information » click here

Holden Beach Turtle Watch
Holden Beach Turtle Watch, also known as Holden Beach Turtle Patrol, has been looking out for the island's turtles of all shapes and sizes for nearly 30 years.
Founded in 1989, the program has more than 60 members who help patrol the island's roughly 8 miles during turtle season, which usually begins in May and ends in October.
Cheryle Jones Syracuse, a member of the organization and a Beacon columnist, said Holden Beach and other Brunswick County beaches typically have loggerheads laying their eggs on the beach, but said Green turtles and Leatherback turtles sometimes do so as well.
When it is time for a mother to lay her eggs, she will come ashore after dusk or in the middle of the night and lay the eggs in a spot typically nestled against the dunes. A loggerhead lays about 120 eggs, Syracuse said. To look for nests, the group will have a volunteer check the beach early in the morning to look for turtle tracks leading to the nesting site. From there, a barrier is placed around the spot for protection.
After about 50 days from the day of nesting, Syracuse said, it's time to keep an eye out for a "boil". She said it's called a boil because the babies have begun to crack open their shells, meaning sand begins to spill into it, and from the surface it looks like the sand is boiling. The babies will typically come out of their shells and make their way toward the water at night. They often follow the light of the moon, so homeowners with bright outdoor lights are encouraged to turn them off at night, so as not to confuse the babies into going toward the road instead of the ocean.
The group is also allowed to dig a thin trench leading from to the ocean for the babies to follow. While the group can often be present for a boil and can intervene if necessary if a baby is off track or is bothered by a predator, only one in 10,000 turtle babies will survive to adulthood, Syracuse said.
According to an Aug. 1 update on the group's website, Holden Beach has seen 44 nests, with 2,928 total known eggs and 803 babies already in the ocean for the 2017 season.
Those who want to learn more are invited to the group's Turtle Talk, which is held every Wednesday in June, July and August at 7 p.m. The free programs are held at Holden Beach Town Hall at 110 Rothschild St. Syracuse said seats fill up fast with doors opening at 6:30 p.m., so attendees are encouraged to arrive early. During the talks, a video presentation is shown to audience members with a short question-and-answer session following. Turtle artifacts are also on display during the talks.
Lindsay Kriz / Beacon
---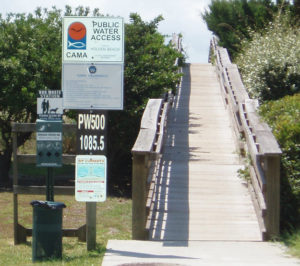 Public Beach Access Sign
Public Works has put up address signs at our public beach access walkways at both the street and beach sides.
PW
500
1085.5

.
The signs have three elements –
.     1) PW – Public Walkway
.     2) # – Walkway ID number, they go up in increments of 20 (0 – 500)
.         • Increments of twenty to allow space for future walkways
.         • Unique identifier
.     3) Address – Physical address, some have .5 if they are between two properties

Unique identifier is in the 911 center computer system
---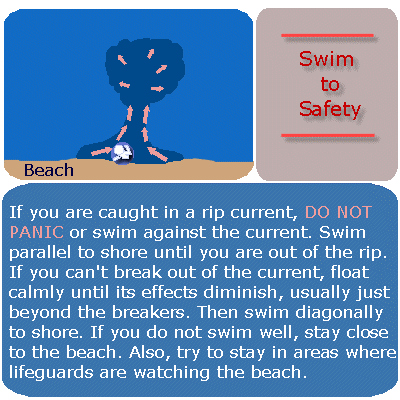 Rip currents on NC coast may have lessened a bit —
but they still pose dangers
Historically, North Carolina is one of the most dangerous states for rip currents. Between 1996 and 2016, 54 beachgoers have been killed in rip currents in the state — the second-most in the nation, trailing only Florida, according to the National Oceanic and Atmospheric Administration. This year's number of deaths because of rip currents in N.C. is on pace to match last year's total of eight. Nationally, 31 people have died in rip current-related accidents this year. Overall, about 80 percent of ocean rescues are because of rip currents, according to the U.S. Lifesaving Association.
Read more » click here
---
Factoid That May Interest Only Me –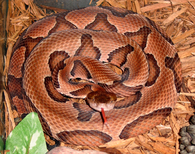 How to Stay Safe in the Great Outdoors
Summer trips to the great outdoors are rewarding but come with some specific challenges. How much you know about some of the dangers you might face?
Read more » click here
---
Things I Think I Think –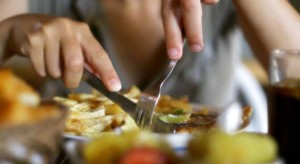 Eating out is one of the great little joys of life.
Restaurant Review:
Dinner Club visits a new restaurant once a month. Ratings reflect the reviewer's reaction to food, ambience and service, with price taken into consideration.
///// August 2017
Name:              Indochine               
Cuisine:           Asian
Location:        7 Wayne Drive, Wilmington NC
Contact:          910.251.9229 / www.indochinewilmington.com
Food:                Average / Very Good / Excellent / Exceptional
Service:           Efficient / Proficient / Professional / Expert
Ambience:      Drab / Plain / Distinct / Elegant
Cost:                 Inexpensive <=17 / Moderate <=22 / Expensive <=27 / Exorbitant <=40
Rating:            Three Stars
Indochine is an Asian fusion restaurant serving delicious authentic Asian cuisine. It is a great food establishment; the place is always packed. The food is incredible; the portions are huge, with relatively inexpensive prices. The beautifully decorated environment is delightful both inside and outside and is like a trip to the Orient.  In a nutshell, it is a great value for the price. This is my favorite restaurant in Wilmington. It's about as good as it gets! They have been voted Best Restaurant Overall, Best Thai Restaurant, Best Atmosphere, numerous years running in the Best of Wilmington done by Encore Magazine.
---
Book Review:
Read several books from The New York Times best sellers fiction list monthly
Selection represents this month's pick of the litter
/////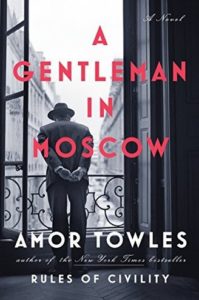 A GENTLEMAN IN MOSCOW by Amor Towles
This is the story of a Russian Count who in 1922 is sentenced to permanent house arrest. Inside the Metropol, a grand hotel across the street from the Kremlin, Count Alexander Rostov slowly adjusts to circumstances as a "Former Person." Over the course of ­decades, he makes do with an attic room to which he has been banished, and works as a waiter. Rostov nevertheless lives the fullest of lives.
---
HBPOIN – Holden Beach Property Owners Information Network
.          • Gather and disseminate information
.          • Identify the issues and determine how they affect you
.          • Act as a watchdog
.          • Grass roots monthly newsletter since 2008


---
This month in the continuing saga of Mark Saunders and the Coastal Companies …
---