Lou's Views
Town Meeting 08/15/17
"Unofficial" Minutes & Comments
---
Board of Commissioners' Agenda Packet
For more information » click here

---
1. Public Comments on Agenda Items

There were comments made regarding the following:
. 1) Gay A – property acquisition
. 2) Karen F – recycling
---
2. Guest Speaker: Yvonne Hatcher – Brunswick Transport System
(Town Manager Hewett)

Transportation by Reservation
910.253.7800 / 877.754.2764
http://brunswicktransit.org/services.html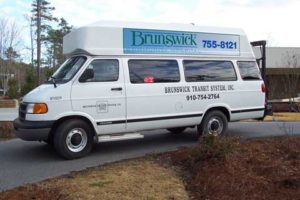 Brunswick Transit System
Brunswick Transit System, which has been providing public transportation services to Brunswick County residents for more than 15 years. BTS provides non-emergency transportation services to the general public through our Dial-a-Ride program and to human service agency clients through contract services. Dial-a-ride is a fare assistance transportation program sponsored by the North Carolina Department of Transportation open to the general public of Brunswick County. There is a fare and reservations require a forty-eight (48) hour notice.
Read more » click here
Brunswick Transit System awarded transportation grant
Brunswick Transit System Inc. has been awarded a Section 5310 Enhanced Mobility of Seniors & Individuals with Disabilities grant from the North Carolina Department of Transportation to support a pilot program offering same-day public transportation in Shallotte for 2018.
The total project cost is $39,402 and will provide same-day service in Shallotte, which will increase transportation availability for seniors and residents with disabilities in the Main Street area of Shallotte, as well as the general public. The service will be available Monday through Friday during off peak service hours from 10 a.m. to 2 p.m. Brunswick Transit System Inc. does not offer any fixed route service and current demand response service requires 48 hours notice for reservations.
Brunswick Transit System Inc. is a not-for-profit with the mission of providing safe, reliable, efficient transportation services for residents of Brunswick County. It operates a fleet of 17 vehicles providing non-emergency transportation services to approximately 250 people per day to locations throughout the county, including the community college, senior centers, human service agencies, as well as medical appointments and shopping centers.
All services are open to the public and the cost for a one-way trip in Brunswick County is $3 per person.
Beacon
---
3. Police Report – Chief Wally Layne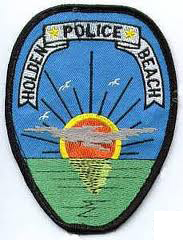 Busy month, typical for this time of the year
Home stretch, only twenty (20) days left to Labor Day (09/04/17)


Rash of car break-ins, the thieves have been arrested. He used the term break-ins loosely since most of the vehicles were left unlocked. He preaches the same sermon to us each year to protect your personal property. Don't be a volunteer victim! Remove all items of value from your vehicle when you are not driving it. Always lock your vehicle doors when you are not in it. Leaving items on display, whether on the dashboard or sitting on a passenger seat, is an invitation to opportunist individuals.
Crime Prevention 101 – Don't make it easy for them
Don't leave vehicles unlocked
Don't leave valuables in your vehicles
---
If the Town declares a mandatory evacuation, PLEASE LEAVE
---
Pedestrian hospitalized after being hit by car in Holden Beach
A vacationer is in stable condition at Grand Strand Medical Center in Myrtle Beach, S.C., after she was hit by a car while walking in Holden Beach about 8:45 a.m. Monday, July 24. Anne McClain of Powhatan, Va., was at N.C. 130 and Ocean Boulevard West when 80-year-old James Dullaghan of Holden Beach, who was driving a Nissan Altima east on Ocean Boulevard West, turned left onto N.C. 130, crossed the center line and hit her, Holden Beach police said. Dullaghan is charged with driving left of center and failure to yield right of way, police said in a news release. Tri-Beach Volunteer Fire Department, Coastline Volunteer Rescue Squad and Brunswick County EMS personnel also responded.
Read more » click here
The vacationer was not seriously injured and was back on the island the same day.
---
Discussion and Possible Action on Police Mutual Assistance Agreement between the Town of Holden Beach and Brunswick County
Abridged version – allows us to share resources, simply a housekeeping issue
We have this agreement in place with virtually every other police department in the area
We help them and they help us
 A decision was made – Approved unanimously
5. Yard Debris Report – Public Works Director Chris Clemmons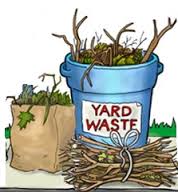 Previously reported –
It was decided that this is a basic service and the Town should continue to provide this service. There's just one caveat: it is approved for only one year and the vendor will capture data to get a handle on actual household usage. Coastal Transplants secured the contract with a bid of $14,610 for twelve (12) pickups.
Yard Waste Service
Yard debris needs to be secured in a biodegradable bag or bundled in a maximum length of five (5) feet and fifty (50) pounds in weight. A total of ten (10) items (bundles of brush/ limbs, bags) will be picked up by Waste Industries. Yard waste must be placed at the street for pick-up. No pick-ups will be made on vacant lots or construction sites.
Update –
The vendor has a vested interested in maintaining this service. Coastal Transplants reported actual usage was around fifty (50) households that utilized this service. In addition, another fifty (50) households attempted to use service but were not in compliance.

Following the trust but verify doctrine I collected my own data on three separate occasions. The fact of the matter is that there wasn't even twenty-five (25) piles of yard waste on any pick-up date. I'm willing to concede that more than fifty (50) households use this service. Assuming future compliance with the program requirements let's say one hundred (100) households will actually utilize this service. Coastal Transplants contract is $14,610 for twelve (12) pickups. That comes to $146 per household ($14,610 % 100). Don't see how we can justify that cost and continue to provide this service.

---
6. Discussion and Possible Approval of Fund Balance Policy –
Town Manager Hewett

Agenda Packet –
The attached Fund Balance Policy is proposed in accordance with the Board of Commissioners' direction to develop a policy that provides for an Unassigned General Fund Balance ratio ranging from a minimum of 40% to a maximum of 70%. Funds in excess of 70% would be escrowed in a Beach Nourishment Capital Reserve account. The policy also provides for consideration of an annual contribution equal to 5% of the Town's Occupancy Tax collections to a Beach Nourishment Capital Reserve account.
Establishes policy with a goal of maintaining fund balance ranging from a minimum of 40% to a maximum of 70% and the mechanics to execute this policy.
A decision was made – Approved unanimously
---
7. Discussion and Possible Nomination of Member to Fill Vacancy on the Parks & Recreation Advisory Board– Town Clerk Finnell
Agenda Packet –
Becky Willis term on the Parks & Recreation Advisory Board expired in July.
She is eligible and willing to serve another term if the Board desires.
A decision was made – Approved unanimously
---
8. Executive Session Pursuant to North Carolina General Statute 143-318.11(A)(5), To Establish or Instruct Staff or Agent Concerning the Negotiation of the Price and Terms of a Contract Concerning the Acquisition of Parcel Number 232MN008, Owned by the Kinsey Family Limited Partnership – Town Manager Hewett 
Property acquisition opportunity –
First Street / Parcel #232MN008 – 222 OBE / Parcel #232MN00901 – Town property
Would create a nice contiguous parking area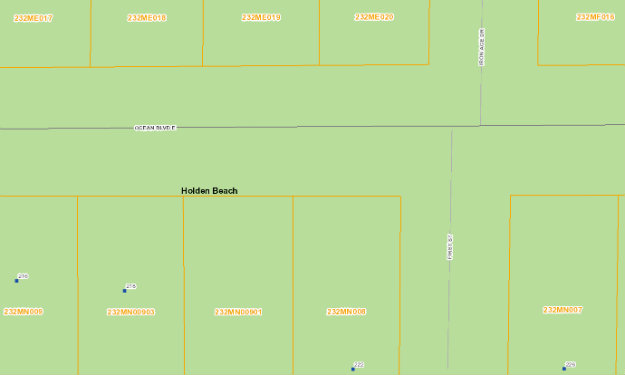 No decision was made – No action taken
---
9. Executive Session Pursuant to North Carolina General Statute 143-318.11(A)(3), To Consult With Town Attorney
No decision was made – No action taken
---
10. Discussion and Possible Action on Parking on Elizabeth Street –
Mayor Pro Tem Fletcher
Minutes –
Elizabeth Street Configuration – looking at doing something with a walkway. That will drive what elements can be accommodated within the Elizabeth Street site. Working on the conceptual design. Assuming it is a public right-of-way, which we believe it is, hoping for a fall implementation of anything being done after the Labor Day weekend.
Agenda Packet –
Parking on Elizabeth Street:  for safety reasons immediately restrict parking to bicycles, beach wagons and golf carts.
Originally approved that all parking on the stub street Elizabeth shall be designated by signs. The Board cannot make Elizabeth Street NO Parking unless they change the Ordinance. Town attorney informed them that they could restrict parking by signs.
Town Manager threw everything but the kitchen sink at them to not approve the motion. David's basic position was that it was inconsistent with our land use plan which addresses improving access where this appears to restrict access. He then pooh-poohed their justification of it being a safety issue since we have six stub streets that all have the same situation. Making no headway with the Commissioners, David then approached it from setting a precedent.. He asked if we plan on making the same accommodations for the other stub streets too?
A decision was made – Approved (4-1)

The Town acted as an advocate in supporting the Chapel No Parking request. But now the Town strongly objected and did everything in their power to deny the Elizabeth Street accommodation. This is the same thing they did for the Pointe West accommodation request. The rationale given was that any reduction of parking without identifying replacement parking is inconsistent with our land use plan. The Town never mentioned the adopted plan when they approved the No Parking at the Chapel, which makes the argument seriously skewed in favor of the Chapel and against any other accommodation in a way that is unfair.
The argument for Elizabeth Street NO Parking is clearly as untenable as it was for the Chapel. Either cars can park in the right-of-way anywhere or they can't. The same situation exists for all the other property owners on the island. Don't see how you can differentiate these two locations from any other property.
————————————————————————————————————————————
Agenda items #11 and #12 were combined and addressed by the Town Manager. His position is that we shouldn't jump to a solution before we completely understand the problem. David wants to view them all together and feels we shouldn't address these issues in a piecemeal approach. Staff has already identified seventy (70) elements that need to be considered. He also would like to meet with the various stakeholders. That said, he should be able to get back to the Board in November with a suite of options, from soup to nuts.
11. Discussion and Possible Action on Recycling – Mayor Pro Tem Fletcher
Agenda Packet –
Recycling:  request Town Manager to conduct study to determine cost to implement weekly collection of recycle materials from June through September. Require all rental units to have one recycle bin.
---
12. Discussion and Possible Action on Solid Waste – Mayor Pro Tem Fletcher
Agenda Packet –
Solid waste: request Town Manager to determine effective way to enforce requirement that rental units have one trash can for each 2 bedrooms.
Trash Can Requirements – Rental Properties
Waste Industries – trash can requirements / Ordinance 07-13, Section 50.10
Rental properties have specific number of trash cans based on number of bedrooms.
.      1. One extra trash can per every two bedrooms
§ 50.08 RENTAL HOMES
(A) Rental homes, as defined in Chapter 157, that are rented as part of the summer rental season, are subject to high numbers of guests, resulting in abnormally large volumes of trash. This type of occupancy use presents a significantly higher impact than homes not used for summer rentals. In interest of public health and sanitation and environmental concerns, all rental home shall have a minimum of one trash can per two bedrooms. Homes with an odd number of bedrooms shall round up (for examples one to two bedrooms – one trash can; three to four bedrooms – two trash cans; five – six bedrooms – three trash cans, and the like).

Many of the rental properties are not in compliance. The garbage in the streets isn't just unsightly, it poses a serious threat to nature. It's a Quality of Life issue and can cause loss to our tourism industry.
           So, let me ask you this, when if ever did we check for ordinance compliance?
---
13. Town Manager's Report
Sewer Lift Station Upgrade
Proposal – design, bid, contract is on the street
Lockwood Folly Inlet
The sidecaster dredger Merritt has been repaired and is scheduled to return this week to Lockwood Folly Inlet to continue maintenance dredging. The dredge will be on site and is expected to continue working in the inlet; it is scheduled and funded for fifteen (15) more days.
Public Access Signs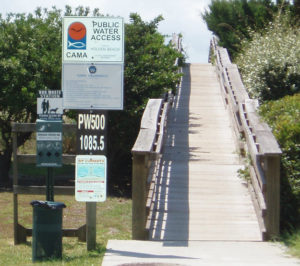 Public Works has put up address signs at all our public beach access walkways at both the street and beach sides.
PW
500
1085.5
The signs have three elements –
.     1) PW – Public Walkway
.     2) # – Walkway ID number, they go up in increments of 20 (0 – 500)
.         • Increments of twenty to allow space for future walkways
.         • Unique identifier
.     3) Address – Physical address, some have .5 if they are between two properties

Unique identifier is in the 911 center computer system to assist in determining caller's location for emergency services 
Dune Stabilization
Central Reach Project is just about completed. Vendor has finished doing almost all the vegetation, sand fencing, and posts with ropes. Sand fencing and vegetation west of the Central Reach Project will take place after the hurricane season. They will need to evaluate and prioritize the work that needs to be done there
Beach Ranger Program
Stated purpose –
Put a friendly face out there to interact with guests
Educate guests about targeted ordinances to get compliance
Explain the purpose of the ordinance and consequences for non-compliance
Goals – to keep beach protected, clean and safe
Work in Progress
The Town is pleased that the Ranger Program is accomplishing their objectives.
Significant reduction in BIG three non-compliance issues:
.     1) Unattended Equipment
.     2) Dogs on the beach strand
.     3) Holes
Vehicle Decals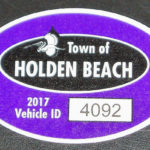 Only stipulation is to get two additional vehicle decals is that you need to come to Town Hall and ask for it. Now is the time to take care of doing that. Please don't wait till a storm is threatening.

Holden Beach Newsletter
Vehicle Decals
Property owners were provided with two decals in their 2017 April water bill. If you would like additional decals, you may obtain two more at Town Hall. It is the property owner's responsibility to distribute decals to their tenants if you own a fulltime rental property.
The decals are your passes to get back onto the island to check your property in the event an emergency situation would necessitate restricting access to the island. Decals must be displayed in the lower left-hand corner of the windshield, where they are not obstructed by any other items. Officials must be able to clearly read the decal from outside the vehicle.  Please note that re-entry will NOT be allowed if a current, intact decal is not affixed to the windshield as designated.
It is important that you place your decals on your vehicles immediately to avoid misplacing the decals. Decals are not issued in the 24-hour period before an anticipated order of evacuation, so make sure you have them in place now.
Holden Beach Water Bill
GenX
We are receiving many inquiries on GenX and the Town's drinking water. Please visit our website www.hbtownhall.com for information from Brunswick County. You can also visit www.brunswickcountync.gov/genx/ to view the latest updates from Brunswick County.
Holden Beach Water Bill
Run HB
Saturday, September 9, 2017. The event will begin at 7 a.m. but traffic lanes will be marked with cones prior to the start time. The bridge will close briefly and Ocean Blvd will be one lane for the duration of the half marathon. Please allow ample time for traversing the island this day and avoid routes if possible. Ocean Blvd, Brunswick Ave and the bridge will all have decreased vehicular access. Vehicular traffic will be escorted east to west from Highpoint to Shell by the police. 
---
14. Mayor's Comments
Atlantic Hurricane Season
The Town's Emergency Management Team continuously reviews Town ordinances and our Emergency Plan to ensure compliance with State and Federal laws, guidelines and practices and investigates methods to implement updated information into our plan. The Team also works closely with the County's Emergency Team and attends their conferences and training opportunities.
I urge you to make sure your family has a plan in place before a storm threatens our area. Click here to find helpful information to assist you with creating a plan.
Make sure to visit our revised Emergency Information link on our website. New links include:
Are You Prepared
After the Storm
Evacuation, Curfew & Decals
Communications
Bridge Information 
Being prepared is key to making it through the season. 
---
15. Public Comments on General Items

.     1) L.C. – Elizabeth Street
.     2) Gay – Staggered Terms
.     3) Steve – Elizabeth Street
---
General Comments –
There were twenty-five (25) members of the community in attendance

---
Hurricane Season –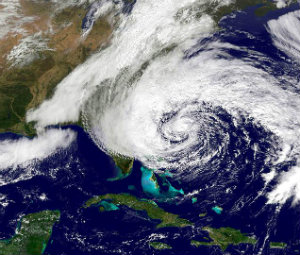 National Oceanic and Atmospheric Administration (NOAA)
The National Oceanic and Atmospheric Administration (NOAA) defines a hurricane as "an intense tropical weather system with a well-defined circulation and maximum sustained winds of 74 mph (64 knots) or higher."
Be prepared – have a plan!
For assistance with making an emergency plan read more here »
. 1) FEMA Ready
. 2) American Red Cross Disaster and Safety Library
. 3) ReadyNC
. 4) Town Emergency Information
. 5) HBPOIN Hurricane Emergency Plan
Above-normal Atlantic hurricane season is most likely this year
Forecasters at NOAA's Climate Prediction Center say the Atlantic could see another above-normal hurricane season this year. For the upcoming Atlantic hurricane season, which runs from June 1 through November 30, forecasters predict a 45 percent chance of an above-normal season, a 35 percent chance of a near-normal season, and only a 20 percent chance of a below-normal season.
Forecasters predict a 70 percent likelihood of 11 to 17 named storms (winds of 39 mph or higher), of which 5 to 9 could become hurricanes (winds of 74 mph or higher), including 2 to 4 major hurricanes (Category 3, 4 or 5; winds of 111 mph or higher). An average season produces 12 named storms of which six become hurricanes, including three major hurricanes. These numbers include Tropical Storm Arlene, a rare pre-season storm that formed over the eastern Atlantic in April.
"Regardless of how many storms develop this year, it only takes one to disrupt our lives," said Acting FEMA Administrator Robert J. Fenton, Jr. "Get ready now with these easy, low-cost steps that will leave you better prepared and will make all the difference: Have a family discussion about what you will do, where you will go and how you will communicate with each other when a storm threatens; Know your evacuation route; tune into your local news or download the FEMA app to get alerts, and finally – listen to local authorities as a storm approaches."
The 2016 season was the most active since 2012, with 15 named storms, including 7 hurricanes and 4 major hurricanes.
NOAA will update this outlook in early August, just prior to the peak of the season.
Read more » click here
Early-season storms one indicator of active Atlantic hurricane season ahead
Above-normal season likely with 14 to 19 named storms
Today NOAA issued the scheduled update for its 2017 hurricane season outlook. Forecasters are now predicting a higher likelihood of an above-normal season, and they increased the predicted number of named storms and major hurricanes. The season has the potential to be extremely active, and could be the most active since 2010.
Read more » click here 
---
Hurricane Matthew –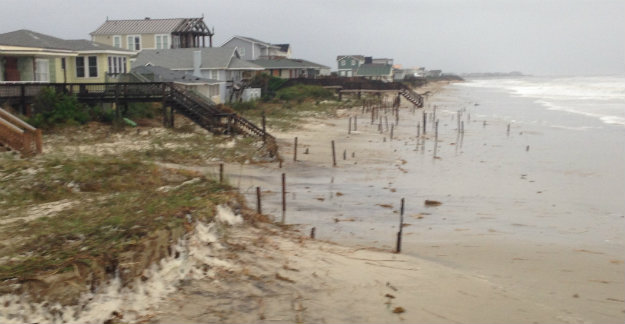 Hurricane Matthew Disaster Grant Approval
The NC Department of Public Safety has advised the Town of Holden Beach that a $5.99 million disaster grant has been approved by FEMA for repair of beach strand damages incurred by Hurricane Matthew. We anticipate getting additional reimbursements of $350,000 for other expenses incurred from the storm.
Takeaways:
. 1) This is not a lump sum settlement
. 2) We are not getting a check for $5.99 million
. 3) Funds dispersed on a reimbursement basis
. 4) We can't pay back the bonds early
. 5) Excess funds will go back into the BPART account fund
---
Central Reach Project –

The Central Reach Project placement of sand and demobilization stage have been completed. The next phase of the project is to meet the dune stabilization requirement which includes sand fencing and vegetation which is currently underway.
For more information, go to the Central Reach Project post
---
Terminal Groin –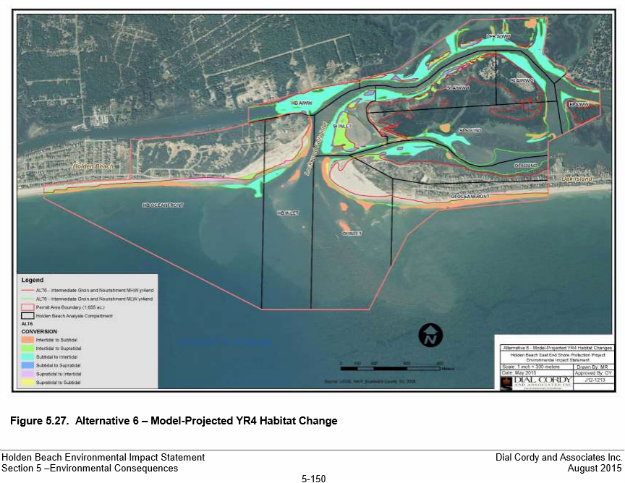 Terminal Groin Presentation
For more information » click here
What's next?
The next steps include the following:
. 1) Review Final EIS with USACE – November
. 2) Publish final EIS – December
. 3) Submit CAMA permit for review – December
. 4) Public Hearing – January
. 5) USACE record of decision – February
. 6) Federal and State permit issuance – Spring 2017

At the October meeting Dial Cordy, an independent environmental consulting firm that works for USACE, gave a presentation on the status of the proposed Terminal Groin. Dawn York gave a brief overview of the Holden Beach East End Shore Protection Project, reviewed the tasks that were completed to date and outlined timeline of what and when next steps were to be completed. As it stands right now, they have yet to publish the Final Environmental Impact Statement therefore they can't proceed to the remaining steps. So apparently, everything else scheduled after that has been placed on indefinite hold.

For more information, go to the Terminal Groin post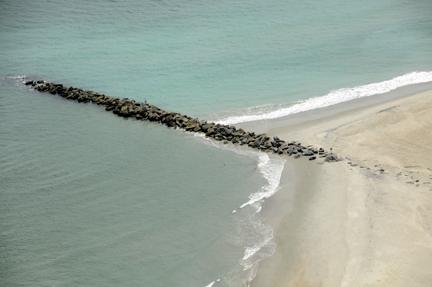 Environmental group sues over Ocean Isle Beach terminal groin
Southern Environmental Law Center alleges U.S.A.C.E. did not consider alternatives.
It has been in the works for years, and Ocean Isle Beach officials were hopeful that a terminal groin project would get underway later this year, but the project planned for the Brunswick County barrier island has now run aground against another obstacle, at least temporarily.
On Monday and on behalf of Audubon North Carolina, the Southern Environmental Law Center filed suit in federal court challenging the U.S. Army Corps of Engineers' approval of the project. The lawsuit claims that the corps failed to objectively evaluate alternatives to the terminal groin, including those that would be less costly to local taxpayers and less destructive to the coast.
Read more » click here
National Audubon Society sues to stop OIB terminal groin
The National Audubon Society has challenged the Ocean Isle Beach terminal groin project by filing a federal lawsuit against the U.S. Army Corps of Engineers.
Read more » click here
---
HBPOIN – Holden Beach Property Owners Information Network
.          • Gather and disseminate information
.          • Identify the issues and determine how they affect you
.          • Act as a watchdog
.          • Grass roots monthly newsletter since 2008