Lou's Views
News & Views / October Edition

Calendar of Events –

October 21-22                 N.C. Oyster Festival, Ocean Isle Beach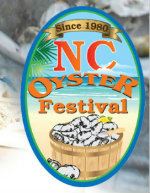 This is the thirty-seventh (37th) annual North Carolina Oyster Festival. The coastal waters of Brunswick County provide an abundance of the marine mollusks each year bringing over 30,000 people to Ocean Isle Beach to celebrate the tasty treat. The beach center becomes a walking district that offers something for everyone: local cuisine, arts and crafts, children's activities, live music, Oyster Stew Cook-off and the Oyster Shucking Contest.
For more information » click here
October 28-29               N.C. Festival by the Sea, Holden Beach


Hosted by the Holden Beach Merchants Association this two day festival occurs on the last full weekend in October. This two day event is kicked off with a parade down the Holden Beach causeway. There is a fishing tournament, horseshoe tournament, and a sandcastle building contest. Vendors provide food, arts and crafts, amusement rides and other activities. There is live musical entertainment both days at the Holden Beach's Pavilion.
For more information » click here
Events


Discover a wide range of things to do in the Brunswick Islands for an experience that goes beyond the beach.
For more information » click here
---
Calendar of Events Island –
Parks & Recreation / Programs & Events
For more information » click here
---
Reminders –


Mosquito Control
.
Town will be as proactive as they can
They are monitoring the situation and aggressively spraying as needed
Current EPA protocol is that spraying is complaint driven
They recommend that you get rid of any standing water on your property that you can
Urged everyone to call Town Hall if they have mosquito issues so that they can spray
Spraying is complaint based, so keep the calls coming!

---

News from Town of Holden Beach – The town sends out emails of events, news, agendas, notifications and emergency information. If you would like to be added to their mailing list, please go to their web site to complete your subscription to the Holden Beach E-Newsletter.
For more information » click here
---
Pets on the Beach Strand
Chapter 90 / Animals / 90.20
Effective September 10th
.     a) Pets allowed back on the beach strand during the hours of 9:00am through 5:00pm
.     b) Dog's need to be on a leash
.     c) Owner's need to clean up after their animals

---
Solid Waste Collection Schedule  
Solid waste was being collected by Waste Industries on Tuesdays and Saturdays.
Waste Industries change in service, trash pickup will be once a week
This year September 9th was the last Saturday trash pick-up until June
Trash collection went back to Tuesdays only
Please note:
.         • Trash carts must be at the street by 6:00 a.m. on the pickup day.
.         • Carts on OCEAN BOULEVARD ONLY will be rolled back to the front of the house.
.         • BAG the trash before putting it in the cart.

---
Speed limit
Speed limit seasonal limitations, in accordance with Town Ordinances
Speed limit will change on OBW from 35mph to 45mph west of the general store.
This change will take place on October 1st and be effective through March 31st

---
Bird Nesting Area
NC Wildlife Commission has posted signs that say –
Bird Nesting Area / Please don't disturb
The signs are posted on the west end beach strand around 1339 OBW.
People and dogs are supposed to stay out of the area from April through November
. 1) It's a Plover nesting area
. 2) Allows migrating birds a place to land and rest without being disturbed

---
Yard Waste Service
Yard debris pick-up is provided twice a month on the 2ndand 4th Fridays during the months of October, November and December. Yard debris needs to be secured in a biodegradable bag or bundled in a maximum length of five (5) feet and fifty (50) pounds in weight. A total of ten items (bundles of brush/ limbs, bags) will be picked up by Waste Industries. Yard waste must be placed at the street for pick-up. No pick-ups will be made on vacant lots or construction sites.

---
Veteran's Appreciation Luncheon  
Luncheon is on Thursday, November 9th at 12:00 p.m. in the Town Hall. The event is free. Pre-registration by November 2nd is required. Call Christy at (910) 842-6488 to pre-register.

---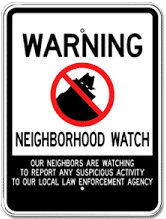 Neighborhood Watch –
• Need to look out for each other
• Call 911 if you see or hear anything suspicious
• Fill out Keep Check Request Form if you will be out of town
• Submit completed Property Registration Form
• Pickup copy of Protecting Your Home
---
Upon Further Review –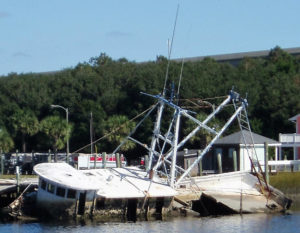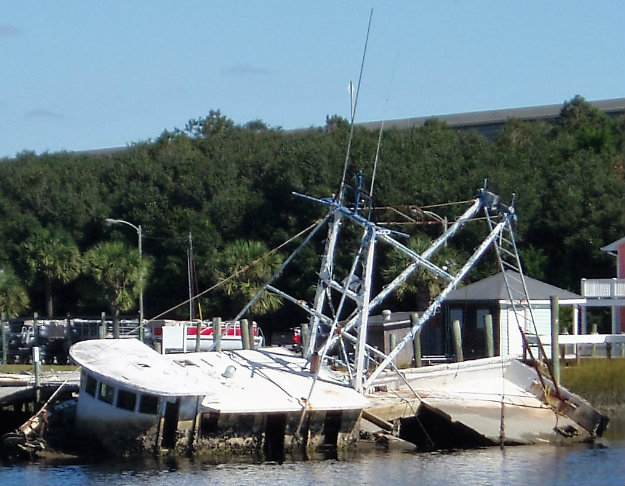 Shrimp Boat Southern Lady

.
Previously reported –
Half submerged and prominently visible from the Holden Beach Bridge the 62-foot commercial shrimp boat Southern Lady is sinking on the north side of the ICW across from the Chapel. It has been over five years now, still no progress has been made with removing the shrimp boat Southern Lady because no one has jurisdiction to remove the abandoned boat.  
There are navigational, environmental and public safety hazards. It's a regulatory no man's land: No one wants to deal with these boats. The Army Corps of Engineers removes abandoned vessels that block federal navigation channels. The United States Coast Guard moves recreational boats that pose environmental risks. Compounding the problem are the layers of bureaucracy required to remove a boat, including the issuance of environmental permits and the legal filings needed to declare vessels abandoned property. Still, the contracting process does not resolve the thorny issue of what agency is responsible for removing the boats, in part, it seems, because no one wants to assume the cost.
Update –
First reported 10-11-11 newsletter
Six (6) years later and all things are as they were …

---
Corrections & Amplifications –
Brunswick Beaches Consortium / Brunswick Shoreline Protection
Previously reported –
Beach Consortium was established for coastal communities to discuss their common issues and concerns; it is a member of the American Shore & Beach Preservation Association.
Beach town group makes changes after scandal
The group formally known as the Brunswick Beaches Consortium rechristened itself as Brunswick Shoreline Protection this week. During the same meeting Thursday, the group decided to abandon any formal membership agreement or dues, instead serving as more of a forum for beach towns to discuss mutual problems. The reorganization comes in the wake of a state probe into Caswell Beach Mayor Harry Simmons' financial dealings while in charge of the group.
Read more » click here
Brunswick Shoreline Protection seeks more defined role
The alliance includes former Brunswick Beaches Consortium members from Sunset Beach, Ocean Isle Beach, Oak Island, Caswell Beach, Holden Beach and Brunswick County government who chose to continue working together on beach protection issues, without operating under a written agreement as the consortium did.
Read more » click here

Holden Beach contributed $143,038
The amount prosecutor's claim Simmons embezzled is $94,418
Update –
Caswell Beach mayor's embezzlement trial not expected in '17
Former Caswell Beach mayor Harry Simmons has been in jail now nearly two years, and a prosecutor says the case against the accused felon is not likely to go to trial in 2017. Authorities arrested Simmons on September 28, 2015, and charged him with 18 felonies, mostly related to Brunswick Beaches Consortium. They accused him of taking $673,000 of taxpayer money in what a prosecutor then described as "a stunning betrayal of the public's trust." Simmons has been in jail since his arrest under $675,000 bond. Trial dates have appeared and disappeared on the calendar several times during the past two years.
Simmons's arrest effectively ended the consortium, although there continues to be serious interest in shoreline protection projects. After a couple false starts, Brunswick County and several beach communities re-organized themselves as Brunswick Shoreline Protection, a voluntary cooperative with no dues or budget. That groups meets on the third Wednesday of every other month in Brunswick County Board of Commissioners chambers at Bolivia.
Read more » click here 
---
Odds & Ends –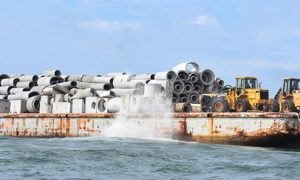 State Adds to Artificial Reef Off Oak Island
More than 1,600 tons of concrete pipe have been added to an artificial reef to beef up recreational fishing off Brunswick County's coast. The new addition complements 2,000 tons of pipe placed throughout the site in 2013 and a 75-foot barge sank within the reef site in July. "We have constructed a little less than half of what was proposed for this site," said Jason Peters, artificial reef coordinator with the North Carolina Division of Marine Fisheries, or DMF. Plans are to sink upwards of an additional 2,500 tons of concrete pipe before year's end when the Coastal Area Management Act, or CAMA, major permit for the project and funding expire. "It's got to be done by then," explained Andy Fisher, president of the Long Bay Artificial Reef Association.
Read more » click here
---
This & That –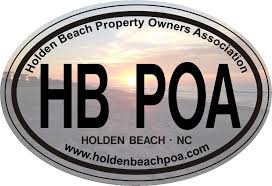 Meet the Candidates Night
The Holden Beach Property Owners Association (HBPOA) will host its "Meet the Candidates Night" on Friday, October 20th in the Town Hall meeting room. The objective of their event is to help you make an informed decision when you vote for Town leaders.

About Candidates Night:
The Holden Beach Property Owners Association gives a collective voice to the views and interests of those who choose to own property on this beautiful island. It also provides a way for citizens to listen to the voices of those who seek to lead by serving as municipal officers of the Town of Holden Beach.  The objective of our "Meet the Candidates Night" event is to help you make an informed decision when you vote for Town leaders.
In addition to the Meet the Candidates Night event we submitted questions to every candidate and their responses will be distributed at Meet the Candidates Night and posted below.  Past questions and answers are available below for historical reference.
For more information » click here

---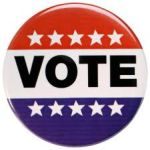 General Election 2017 – Tuesday, November 7th
.     1) Encourage everyone to vote
.     2) Remember it's a right and a privilege to be able to do so
.     3) Polling place location is at the Holden Beach EOC Building .         * 1044 Sabbath Home Rd., Supply
For more information visit The North Carolina State Board of Elections web site
Read more » click here            
                Be a Voter – Your Vote Matters!
---
Factoid That May Interest Only Me –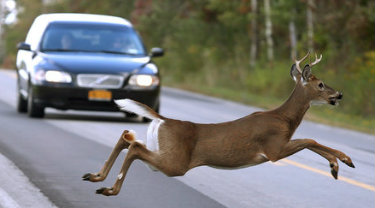 Watch out for deer
NCDOT warns motorists across North Carolina to stay alert for deer now that fall has arrived. Every year during late autumn, auto and body shops across the region brace for a bumper crop of business, comprised of an influx of cars with damage from collisions with deer. Beginning in October, roads across the state become hazardous as North Carolina's deer population fans out, lurking on highway shoulders in search of food and potential mates. It's the deadliest time of the year for deer, which also pose a particular danger to motorists. Nearly half of vehicle accidents involving white-tail deer occur from October to December. Deer accidents typically begin rising in October, peak in November and begin dropping off after December, according to the Insurance Institute for Highway Safety. Deer are crepuscular mammals, meaning they're most active at dawn and dusk – which, following the onset of daylight savings time, places them near roads and byways precisely when large numbers of residents are commuting to and from work.  
---
Things I Think I Think –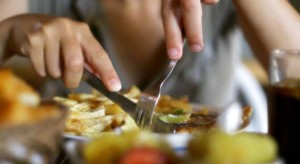 Eating out is one of the great little joys of life.
Restaurant Review:
Dinner Club visits a new restaurant once a month. Ratings reflect the reviewer's reaction to food, ambience and service, with price taken into consideration.
///// Dining Guide – Local
Old Places, New Faces
/////
Name:              The Cove Restaurant
Location:        2633 Holden Beach Road, Supply, NC
Contact:          910.846.2633
Farm-to-table restaurant with focus on sustainable fare, incorporating fresh local foods into their menu with indoor or outdoor dining options.
/////
Name:              Oak & Anchor at Lockwood Folly Country Club
Location:        19 Clubhouse Drive, Supply NC
Contact:          910.842.8444
The Grille and Chef Sal Rubio are gone. Oak & Anchor Restaurant is in the new clubhouse of Lockwood Folly Country Club. The restaurant is open to the public for breakfast and lunch only. Anchor offers indoor and outdoor waterfront dining options with outstanding panoramic views.
/////
Name:              Betty's Waterfront Restaurant
Location:        1045 B-Var Road, Supply, NC
Contact:          910.842.3381
The owner of Duffer's has reopened this facility after doing major renovations to the building. Betty's is a casual seafood restaurant located on the ICW. The menu is pretty basic, it's a no-frills eatery with NO bar, with nothing special being done here.
/////
Name:              Captain Pete's 
Location:        103 South Shore Drive, Holden Beach
Contact:          910.846.9988
Captain Pete's which opened in 2012 is now permanently closed. It remains to be seen what will go in to this superior dining location.
////
Name:              Boone Docks        
Location:        3386 Holden Beach Road, Holden Beach NC
Contact:          910.842.5515
Boone Docks is now permanently closed. I loved this place even though it was a dive.
////
Good news, Bad news …
The Good News:
We have three (3) new local restaurants
The Bad News:
These restaurants are just all right, but are nothing to write home about
So sad, so sad
Still no fine dining venue near us
Closest fine dining establishment is the better part of forty (40) minutes away
.         • That's starting from the bridge
---
Book Review:
Read several books from The New York Times best sellers fiction list monthly
Selection represents this month's pick of the litter
/////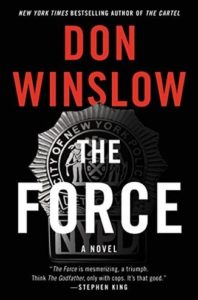 THE FORCE by Don Winslow
Detective sergeant Denny Malone leads an elite NYPD unit commissioned to battle gangs, drugs, and guns in upper Manhattan. "Da Force" has been given free rein to keep the peace, even if rules are bent and spoils pocketed along the way.
---
HBPOIN / Lou's Views
.         • Gather and disseminate information
.          • Identify the issues and determine how they affect you
.          • Act as a watchdog
.          • Grass roots monthly newsletter since 2008