Lou's Views
News & Views / November Edition

Calendar of Events –

Discover a wide range of things to do in the Brunswick Islands for an experience that goes beyond the beach.
For more information » click here
---
Calendar of Events Island –

Veteran's Appreciation
The Town hosted a Veteran's Appreciation Luncheon on Thursday, November 9th.




Honoring All Who Serve or Have Served
Thank you for serving our country!
---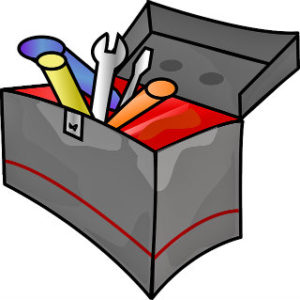 Contractors Information Seminar
The Planning & Inspections Department, supported by the town staff, hosted the 6th annual Contractors Information Seminar. 
---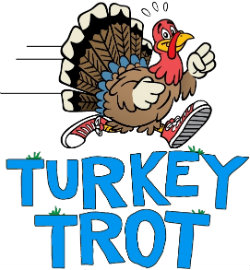 Thanksgiving Turkey Trot
The Town sponsored the Fourth Annual Turkey Trot on Thanksgiving morning.
---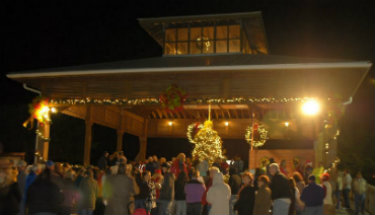 10th Annual Tree Lighting
Come one, Come all!
The Town will hold its 10th Annual Tree Lighting on Thursday, November 30th at the Holden Beach Pavilion.
 Entertainment by the West Brunswick High School Chorus will kick off the event at 5:30 p.m. Don't miss the countdown to light the tree at 6:00 p.m. There will be games and a visit from Santa and Mrs. Claus.

---

Breakfast with Santa
Enjoy a light breakfast with Santa on Saturday, December 9th at 9:00 a.m. The event will be held in the Town Hall Public Assembly and is for ages 10 and under.
Pre-registration by December 1st at noon is required.
Call (910) 842-6488 and speak with Christy to sign up.
---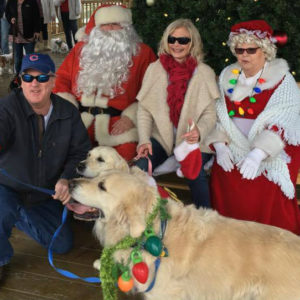 Sandy Paws Parade and Pictures
Bring your pup out for a short stroll in the doggie parade and then have a picture made with Santa on December 9th. The event will begin at Town Hall at 10:30 a.m. Pictures opportunities will take place at the HB Pavilion after the parade.
Call Christy at (910) 842-6488 to pre-register.
---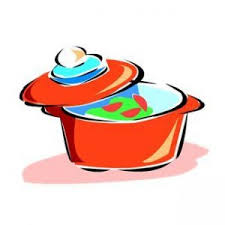 Holiday Social
Join us for lunch to celebrate the holiday season on December 14th. The Town will provide the meat for the event. Each participant should bring a covered dish.

Register by calling (910) 842-6488 by December 7th at noon if you plan to attend. 
---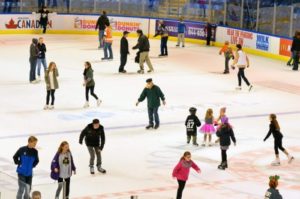 Youth Ice Skating Trip
Join us on December 21st for an ice skating trip on the first day of winter.
We will meet at Town Hall at 10:00 a.m. and return at 4:30 p.m. We will be traveling by BTS transportation to the Wilmington Ice House. The fee is $20 per child for children ages 8 – 13.
Pre-registration is required by December 15th at noon.
Call (910) 842-6488 to pre-register. Space is limited. 
---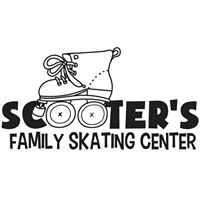 Scooter's Skating Trip
Burn some out-of-school energy with us on December 29th at Scooter's Skating Rink.
We will be traveling by BTS transportation to Wilmington. Participants should meet at Town Hall at 10:00 a.m. and we will return by 4:30 p.m. The fee is $20 per child for children ages 8 – 13.
 Pre-registration by calling (910) 842-6488 is required by December 15th at noon.

---
Parks & Recreation / Programs & Events
For more information » click here
---
Reminders –
Yard Waste Service
Yard debris pick-up is provided twice a month on the 2ndand 4th Fridays during the months of October, November and December. Yard debris needs to be secured in a biodegradable bag or bundled in a maximum length of five (5) feet and fifty (50) pounds in weight. A total of ten items (bundles of brush/ limbs, bags) will be picked up by Waste Industries. Yard waste must be placed at the street for pick-up. No pick-ups will be made on vacant lots or construction sites.

---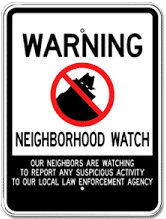 Neighborhood Watch –
• Need to look out for each other
• Call 911 if you see or hear anything suspicious
• Fill out Keep Check Request Form if you will be out of town
• Submit completed Property Registration Form
• Pickup copy of Protecting Your Home
---
Upon Further Review –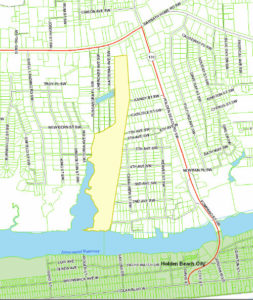 Holden Beach Park Project
Previously reported –
Project tracker: Holden Beach Park
The details: The parks department received a $250,000 grant from the N.C. Division of Coastal Management last year to help turn Holden Beach Park, composed of about 35 acres stretching from Holden Beach Road to the Intracoastal Waterway, into a nature park. Once complete, the project is expected to feature nature trails, a gazebo, a pavilion with restrooms and a boardwalk near the water.
The progress: Perkins said the department is still in the design phase for the park and within the next couple of weeks will be looking for a design firm to form site and construction plans for phase one, which will include initial infrastructure work, a gravel road, pavilion, design and development plans, a small boardwalk and nature trails. The department plans to apply for another grant in the amount of $200,000 from the Division of Coastal Management for phase two of the project, which will require a local match if received.
Read more » click here
Update –
Holden Beach Park project receives another grant
Armed with half a million dollars, Brunswick County is ready to move forward with the beginning stages of designing and developing Holden Beach Park. The N.C. Division of Coastal Management recently awarded the Brunswick County Parks and Recreation Department a $200,000 grant for the Holden Beach Park project and Brunswick County Commissioners approved a matching donation of $33,333 in cash and in-kind site services, bringing the total awarded for the park to nearly $515,000. A year ago, coastal management awarded a $250,000 grant for the project and commissioners approved a matching donation of $31,250.
Read more » click here
---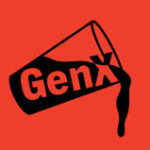 Previously reported –
Holden Beach Newsletter
Chemours has issued a press release announcing that the company will take measures to eliminate byproduct GenX wastewater emissions from its Fayetteville site. Click here to view the release.
In order to keep citizens informed, Brunswick County has established a website to share information about GenX as they learn it. You can find this page at www.brunswickcountync.gov/genx. The website contains a FAQ section that they update as they learn additional information (or receive additional questions), links to all their press releases and links to other resources like information from NCDEQ. There is also a link where citizens can go to sign up to receive email updates on the topic.
TOXIC TAP WATER FAQs
A chemical replacement for a key ingredient in Teflon linked to cancer and other ailments has been found in the Cape Fear River and Cape Fear Public Utility Authority (CFPUA) public water supply, which cannot filter it. Here's what we know so far — and questions for which we're still seeking answers.
Read more » click here
What's the status of GenX investigations, lawsuits?
Read more » click here
NC, Chemours strike deal on toxic GenX
Along with no new discharges, company will turn over confidential business information to state regulators
Read more » click here
Update –
The Public Information Officer for Brunswick County announced that the County has taken legal action against DuPont and Chemours for contaminating the Cape Fear River. 
10.31.2017
Statement from Brunswick County
The filing of formal legal action against Chemours and DuPont represents another crucial step in protecting our public drinking water supply. It sends a clear message that Brunswick County will simply not stand for the discharge of emerging or unregulated chemicals into our public drinking water supply. Let us be clear…we will ensure that any company that threatens this vital resource is held responsible. Furthermore, our litigation team is consulting the nation's leading experts to determine the best long-term water testing and treatment methods for the entire county. As part of that, we will ensure that the costs for doing so do not fall upon the rate payers, but upon those dumping the unregulated chemicals in the water.
For more information » click here
Brunswick County files GenX lawsuit
Brunswick County became Tuesday the latest entity to sue Chemours and DuPont after revelations about chemical discharges into the Cape Fear River. The county, which draws much of its drinking water from the river, filed suit against the two chemical giants in the U.S. Eastern District of North Carolina. Brunswick's lawsuit is, according to the county release, focused on recovering the costs required to investigate, manage, reduce and remove chemicals.
Read more » click here
County files federal suit against Chemours, DuPont for GenX
Brunswick County's legal team filed suit Tuesday in the U.S. Eastern District of North Carolina Court against The Chemours Co. and DuPont to recover costs required to investigate, manage, reduce and remove chemicals contaminating the Cape Fear River, the county's source for drinking water.
Read more » click here
NC moves to revoke Chemours' discharge permit
The N.C. Department of Environmental Quality began the process Thursday of revoking the discharge permit for Chemours' Fayetteville Works facility, alleging that the company made efforts to "thwart" regulators.
Read more » click here 
DEQ suspends GenX manufacturers' permit, seeks its revocation
The chemical company responsible for the contaminant GenX in the Cape Fear River could lose its discharge permit because of a month-long delay reporting a spill. North Carolina Department of Environmental Quality Secretary Michael Regan announced Nov. 16 the state moved to revoke The Chemours Co.'s permit to discharge processed wastewater after the company failed to comply with its National Pollutant Discharge Elimination System (NPDES) permit.
Read more » click here
---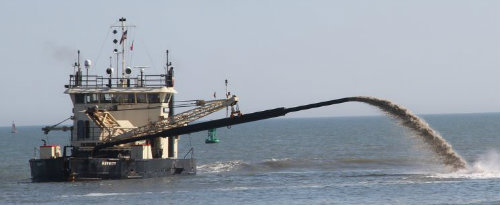 Latest Lockwood Folly dredge work finished, for now
USACE Wilmington District completed work in the inlet between Holden Beach and Oak Island that resumed in late August. Work by the shallow-draft side-cast Merritt dredge had to be suspended in July after the half-century-old vessel had to be taken up to Manns Harbor near the Outer Banks for repairs to a hole and breach on the dredge boat that had caused it to start taking in water.
The project authorized an eight-foot depth and 150-foot-width, USACE spokesman Hank Heusinkveld said. "Weather permitting, we anticipate acquiring an after-dredge survey of the inlet as soon as possible to determine the achieved depth and width of the navigation channel," Heusinkveld wrote last week. Once the survey is available, information will be relayed to the United States Coast Guard so it "can determine where to mark the dredged navigation channel with buoys to ensure safe passage for mariners and vessels," Heusinkveld wrote.
The final total cost of dredging, surveys and administrative expenses should be available in a few more weeks, he added. The initial estimated cost of the dredge work was $420,000, with the state paying two-thirds of that and Brunswick County and the towns of Oak Island and Holden Beach sharing the remainder.
Read more » click here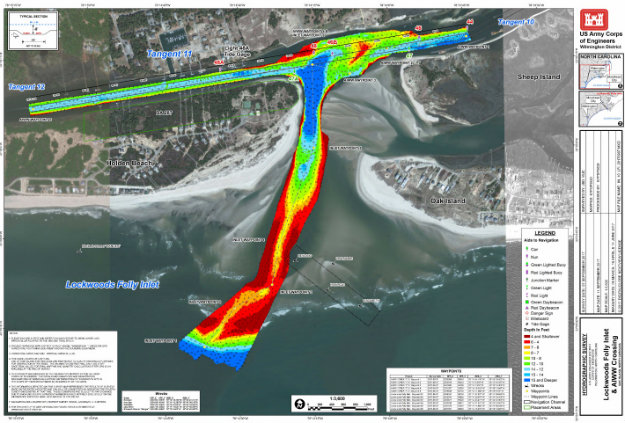 Lockwood Folly Inlet Hydrographic Survey

After-dredge survey of the inlet was done on September 7
Another survey was done after storm event Irma on September 18

Update –

The high cost of inlet access
Keeping shallow-draft inlets along the N.C. coast open and navigable is a costly venture — one that is increasingly falling on the shoulders of local communities.
Dredging shallow draft inlets has become a costly and frustrating venture for local communities due to the absence of federal funding. Some have found ways to navigate funding for inlet maintenance needs through cost-sharing, which usually is still not enough to pay for fully opening an inlet.
While Brunswick County and Holden Beach have both committed funds to maintaining Lockwood Folly Inlet in 2017-2018, Oak Island, which contributed funds to the latest dredging event, hasn't committed to long-term inlet maintenance. Jim Medlock, the corps' shallow draft navigation program project manager, said he's working with the county to schedule another dredging event for the inlet within the next three months.
Read more » click here
County looking at longer-lasting fix to Lockwood Folly Inlet shoaling problem
Efforts to dredge Lockwood Folly Inlet could be under way by next spring, but right now, county leaders can't say who will get the sand if the project proceeds.
The Brunswick County Board of Commissioners approved an agreement Monday night that will allow APTIM, an environmental engineering and consulting firm, to assess feasibility and provide initial contract engineering services for a Lockwood Folly Inlet dredging project. But at this point, county officials don't know if it will be Oak Island or Holden Beach that receives the beach-renourishing sand. 
The board unanimously approved entering into an agreement with APTIM to determine the feasibility of a Lockwood Folly Inlet dredging project with sand placement on adjoining beaches. It also approved a budget transfer of $9,875 from the shoreline protection reserve.
Read more » click here 
---
Corrections & Amplifications –
Brunswick Beaches Consortium / Brunswick Shoreline Protection
Previously reported –
Beach Consortium was established for coastal communities to discuss their common issues and concerns; it is a member of the American Shore & Beach Preservation Association.
Beach town group makes changes after scandal
The group formally known as the Brunswick Beaches Consortium rechristened itself as Brunswick Shoreline Protection this week. During the same meeting Thursday, the group decided to abandon any formal membership agreement or dues, instead serving as more of a forum for beach towns to discuss mutual problems. The reorganization comes in the wake of a state probe into Caswell Beach Mayor Harry Simmons' financial dealings while in charge of the group.
Read more » click here
Brunswick Shoreline Protection seeks more defined role
The alliance includes former Brunswick Beaches Consortium members from Sunset Beach, Ocean Isle Beach, Oak Island, Caswell Beach, Holden Beach and Brunswick County government who chose to continue working together on beach protection issues, without operating under a written agreement as the consortium did.
Read more » click here

Holden Beach contributed $143,038
The amount prosecutor's claim Simmons embezzled is $94,418
Caswell Beach mayor's embezzlement trial not expected in '17
Former Caswell Beach mayor Harry Simmons has been in jail now nearly two years, and a prosecutor says the case against the accused felon is not likely to go to trial in 2017. Authorities arrested Simmons on September 28, 2015, and charged him with 18 felonies, mostly related to Brunswick Beaches Consortium. They accused him of taking $673,000 of taxpayer money in what a prosecutor then described as "a stunning betrayal of the public's trust." Simmons has been in jail since his arrest under $675,000 bond. Trial dates have appeared and disappeared on the calendar several times during the past two years.
Simmons's arrest effectively ended the consortium, although there continues to be serious interest in shoreline protection projects. After a couple false starts, Brunswick County and several beach communities re-organized themselves as Brunswick Shoreline Protection, a voluntary cooperative with no dues or budget. That groups meets on the third Wednesday of every other month in Brunswick County Board of Commissioners chambers at Bolivia.
Read more » click here 
Update –
Former Caswell Beach mayor pleads to embezzlement
Former Caswell Beach mayor Harry Simmons pleaded guilty Wednesday to embezzling hundreds of thousands of dollars from a group that intended the money be spent on lobbying for beach protections.
Read more » click here
Former Caswell Beach mayor pleads guilty to embezzlement
Harry Simmons, the former Caswell Beach mayor and chairman of the Brunswick Beaches Consortium, was sentenced to serve at least six years in prison, with credit for time served, after he pleaded guilty Nov. 8 to embezzlement and obtaining property by false pretense.
Read more » click here
Time to move on following Simmons plea and sentence
The story of an embezzlement scheme that began more than 17 years ago has finally ended in a court of law. Harry Simmons, former Caswell Beach mayor and chairman of the Brunswick Beaches Consortium, was sentenced to serve at least six years in prison, with credit for time served, after pleading guilty Nov. 8 to embezzlement and obtaining property by false pretense. Simmons was indicted on 18 felonies related to his service as chairman of the former consortium by a grand jury in October 2015. The state voluntarily dismissed the other counts against him in exchange for his guilty pleas. The state said Simmons took $673,304.07 of $1,020,010, which was paid into a bank account by contributing members of the BBC to hire a lobbyist, from April 2000 through August 2014. All the money Simmons stole from the county, Caswell Beach, Bald Head Island, Holden Beach, Oak Island and Ocean Isle Beach is gone. He has been ordered to pay restitution upon his release from prison.
Months before Simmons' arrest Sept. 28, 2015, the consortium was restructured as a more casual alliance called Brunswick Shoreline Protection, but its purpose remains the same: To work together on beach protection issues. The group includes former consortium members from Caswell Beach, Holden Beach, Oak Island, Ocean Isle Beach, Sunset Beach and Brunswick County government. Again, we commend Sunset Beach for not putting money toward the BBC's lobbying efforts, which went unchecked until Caswell Beach commissioners questioned those expenditures in November 2014.
In a separate development, the end of Sunset Beach's Environmental Resource Committee in April gave rise to the Brunswick Environmental Action Team, which seeks to educate the community about the impacts offshore drilling, fracking, habitat fragmentation, water pollution, unnecessary dredging in tidal creeks and marshes, and building in areas that are at a high risk for damage from tidal surges and flooding can have on Brunswick County. Beach protection, as well as the other issues BEAT has raised, can now get the attention they deserve in the wake of Simmons' guilty plea and sentence.
We are not suggesting the public forget the Simmons case and the circumstances that allowed him to commit his crimes against the public he was entrusted to serve. The conclusion of these legal proceedings, however, offers an excellent opportunity to regroup, redouble beach preservation and waterway maintenance projects, and move on. Carefully considering the best ways to conserve our community's natural resources needs no further delays or distractions.
Read more » click here 
---
Beach Vitex – October 2017
Discussion and Possible Action on Beach Vitex Treatment –
Mayor Pro Tem Fletcher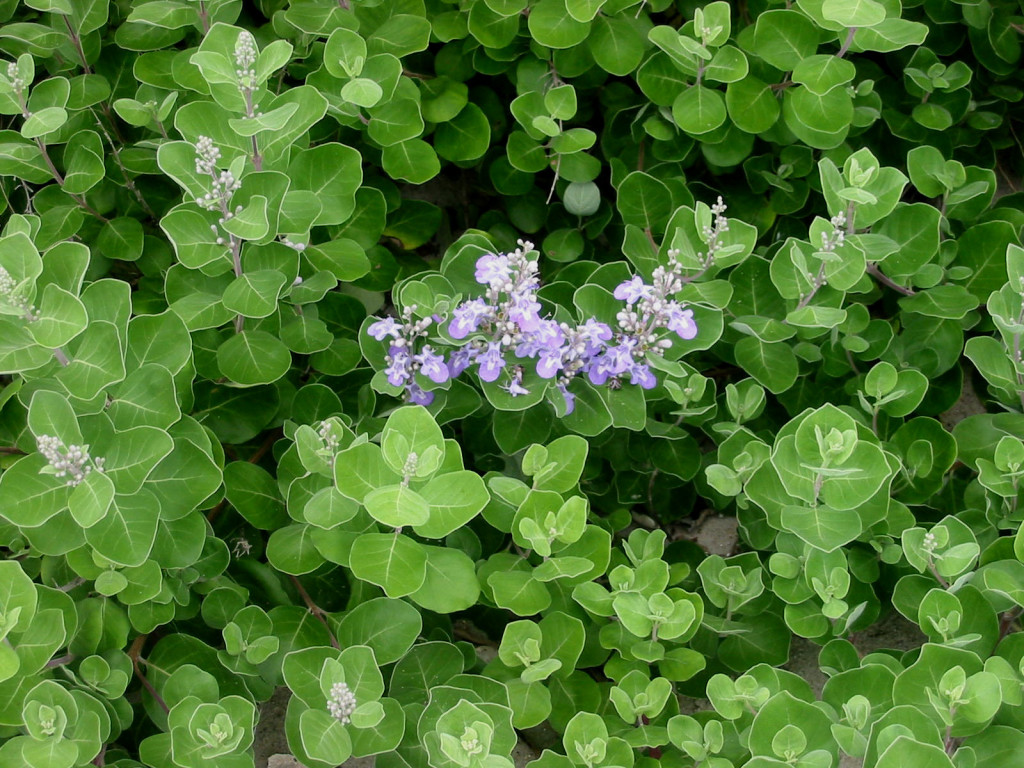 Previously reported –
January 2015
Beach Vitex Invades the Carolina Coast
Beach Vitex the Kudzu of the coast
In January the task force had already identified twelve (12) sites
Beach Vitex (Vitex rotundifolia) is a deciduous, woody vine that was introduced to the southeastern U.S. in the mid-80's as an ornamental landscape plant as well as for sand dune stabilization. Along the coast of North and South Carolina, beach Vitex has escaped cultivation and covered oceanfront dunes. Beach Vitex crowds out native dune plants such as sea oats and threatens endangered loggerhead sea turtle nesting habitat.
Beach Vitex Task Force is committed to controlling the spread of the invasive plant. They are leading an interagency effort to address the issue; the threat to native dune plants and animals issue. Although not yet officially classified as an invasive species, Beach Vitex is causing major concern. If you see this plant anywhere in your beach community, you need to identify it and report it to the task force for removal. Scientists and volunteers are working hard to record and monitor the location of the plant in order to determine how widespread the problem is and how fast Beach Vitex is spreading.
December 2015
Task Force was on the island in November removing this invasive plant from the dunes.
The plant known as Beach Vitex (Vitex Rotundifolia), is hereby found and is declared to be a public nuisance due to the significant negative impacts this plant will have upon the public beaches and sand dunes, loggerhead sea turtles and native vegetation such as Sea Oats, Bitter Panicum, Seashore Elder and American Beachgrass. It shall be unlawful for any person to plant or cause to be planted Beach Vitex (Vitex Rotundifolia) on any property located within the municipal town limits of the town.
(Ord. 06-02, passed 3-27-06)
CHAPTER 92.41 NOTICE TO ABATE NUISANCE.
In cooperation with the following organizations, said list not being exhaustive, the U.S. Fish and Wildlife Service, NC Cooperative Extension, South Carolina Beach Vitex Taskforce, North Carolina Beach Vitex Taskforce, NC State University, a program(s) will be developed to eradicate Beach Vitex from municipal limits. Upon identification of any Beach Vitex plant, the property owner shall be ordered to eradicate the plant from his or her property pursuant to an acceptable means of removal and disposal. As eradication precedes restoration, the plant must be removed from properties before the property is restored with native plants or other appropriate plants. As Beach Vitex has the ability to generate new plants from seeds, stem and root sections, the proper disposal of plants and plant parts is important. The town shall be responsible for the collection of Beach Vitex separately from other yard waste and will treat it appropriately. Beach Vitex clippings shall not be chipped and shredded into mulch and distributed to any yard waste disposal site. The town shall cooperate with private landowners in this task to proceed with the eradication. The penalty for failure to comply with this section shall be prescribed in § 92.99.
Apparently, we already have Ordinance to address this issue
Neither the Town or the Task Force have funds for removal
The burden of removal and disposal is on the property owner
No decision was made – No action taken
The Board has asked the Town staff to bring back recommendation that does not involve Town funding the work
Update –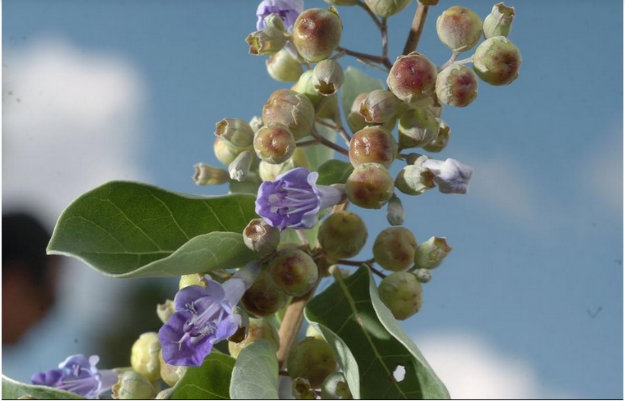 Holden Beach targets invasive weed
Beach vitex was once thought to help address beach erosion.
The Holden Beach Board of Commissioners has revisited the town's policy regarding the noxious weed beach vitex. As it turns out, the policy isn't working. At Mayor Pro Tem John Fletcher's request, town staff is being asked to remedy that shortcoming.
Read more » click here

Holden Beach looks into treating beach vitex
Read more » click here
Beach Vitex Invades the Carolina Coast
U.S. Fish and Wildlife Service
For more information » click here
---
Odds & Ends –
Public Beach Access
Previously reported –
Joint Amicus Brief – NC Oceanfront Counties and Towns – Nies vs. Emerald Isle
At issue is the right of the public to use the dry sand beach which has been the historical and traditional public practice by right.
The Town of Emerald Isle is requesting all NC beach communities assist with funding in the matter of Nies vs. Town of Emerald Isle. At issue is the right of the public to use the dry sand beach which has been the historical and traditional public practice by right.
The potential implications of this case to the State of North Carolina and its citizens are significant and it is critical that oceanfront counties and municipalities weigh in and sign on to an amicus brief in support of the Town's position that the beaches of North Carolina, including the dry sand portion, are a public resource open to all for public resource uses.
NC Supreme Court Dismisses Nies Case Against Emerald Isle
In an order issued earlier today, the NC Supreme Court dismissed the Nies case against the Town of Emerald Isle.  As a result of this dismissal, the November 2015 opinion of the NC Court of Appeals is now the definitive law on public beach access in Emerald Isle, and everywhere in North Carolina.  The Town is pleased with the Court's decision, which clarifies the public's historical and continuing right to use the dry-sand beach (from the base of the dunes to the water) everywhere in North Carolina. 
Court dismisses lawsuit involving public beach access
North Carolina's Supreme Court is dismissing a lawsuit that challenged how much of the state's beaches are free for anyone to stroll or whether parts of it could be closed off by private owners. The court on Wednesday issued an order saying it was dropping the case on its own initiative but did not explain why.
Justices were scheduled to hear arguments next month in the case that could have decided whether the public can use entire beaches between surf and dunes along all 300 miles of North Carolina's shoreline.
Gregory and Diane Nies sued Emerald Isle over an ordinance creating a 20 feet passage on beach property they own for public vehicles to travel anytime necessary. The New Jersey couple sold their $1.3 million beachfront home this fall.
Read more » click here
County, towns react to dismissal of beach access case
Brunswick County and its beach towns are pleased with the state Supreme Court's decision to dismiss the case of Nies v. Emerald Isle.
Emerald Isle beachfront property owners Gregory and Diane Nies sued the town over access to beach property in the "dry sand," or between the highwater mark and the dunes. When the property owners lost a Superior Court decision and an appeal, they took the case to the state Supreme Court, which dismissed the case Dec. 14.
In a newsletter, Holden Beach Town Manager David Hewett said had the Nies won, it would have had dire consequences for the public to use dry sand beach in North Carolina. He said he learned of the dismissal from Emerald Isle Town Manager Frank Rush and expressed his relief on behalf of Holden Beach.
Read more » click here
Update –
U.S. Supreme Court declines to hear case that threatened public's right to beach access
In a case watched closely by coastal advocates and private property rights watchdogs, the U.S. Supreme Court has declined to hear an appeal by Gregory and Diane Nies regarding the public's use of the dry sand beach at Emerald Isle. The highest court's decision follows a dismissal of the appeal late last year by the N.C. Supreme Court. The court will let stand a N.C. Court of Appeals ruling that affirmed the right of the public to use that portion of the beach between the seaward toe of the primary dune and mean high water.
Coastal towns can call it a victory that retains the public trust doctrine for the right of the people to use the traditional dry sand portion of the beach. In its brief to the U.S. Supreme Court, Emerald Isle stated there was no federal question that merited review. "Under North Carolina's own unique and long-established doctrines of public trust and custom, petitioners never possessed a right to exclude the North Carolina public from the dry sand beach. That asserted right underpins their federal claim, and petitioners concede that their federal takings claim rises or falls with that state law predicate. That leaves this court with no federal question to answer, only assertions of state law errors to correct. But there is no need to take the extraordinary step on ruling on complex questions of state property law when the state's highest court has declined to do so."
Read more » click here
---
This & That –

Study: NC should spend more improving current beach accesses
Repairs recommended by researchers include adding parking, while more restroom and showers were also identified as needs.
Read more » click here
---
Local municipalities receive Powell Bill funds
Seventeen of Brunswick County's 19 municipalities recently received Powell Bill funding through the North Carolina Department of Transportation.  "This program provides cities and towns with money to help pay for repairs, maintenance and construction, including widening and adding sidewalks on the streets they maintain," State Secretary of Transportation Gene Conti. "At a time when communities are faced with reduced budget revenue, the funding from the Powell Bill provides much-needed assistance to improve their transportation infrastructure." Powell Bill funding is generated through revenues by the state gas tax and other highway user fees. The $132 million Powell Bill allocation is $14 million less than it was in 2008, "primarily because of the downturn in economic conditions across the state," according to NCDOT. The funding formula, which was established by the North Carolina General Assembly, is 75 percent of funding is population-based, while the remaining 25 percent is based on the number of city-owned street miles in the municipality. The communities decide how to spend the money as long it is on qualified projects, according to NCDOT.
Read more » click here
Holden Beach received Powell Bill and Highway Trust Fund funding of $39,398, based on an annual estimated population of 633 permanent residents.
---
Factoid That May Interest Only Me –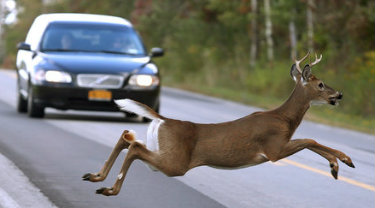 Watch out for deer
NCDOT warns motorists across North Carolina to stay alert for deer now that fall has arrived. Every year during late autumn, auto and body shops across the region brace for a bumper crop of business, comprised of an influx of cars with damage from collisions with deer. Beginning in October, roads across the state become hazardous as North Carolina's deer population fans out, lurking on highway shoulders in search of food and potential mates. It's the deadliest time of the year for deer, which also pose a particular danger to motorists. Nearly half of vehicle accidents involving white-tail deer occur from October to December. Deer accidents typically begin rising in October, peak in November and begin dropping off after December, according to the Insurance Institute for Highway Safety. Deer are crepuscular mammals, meaning they're most active at dawn and dusk – which, following the onset of daylight savings time, places them near roads and byways precisely when large numbers of residents are commuting to and from work.

---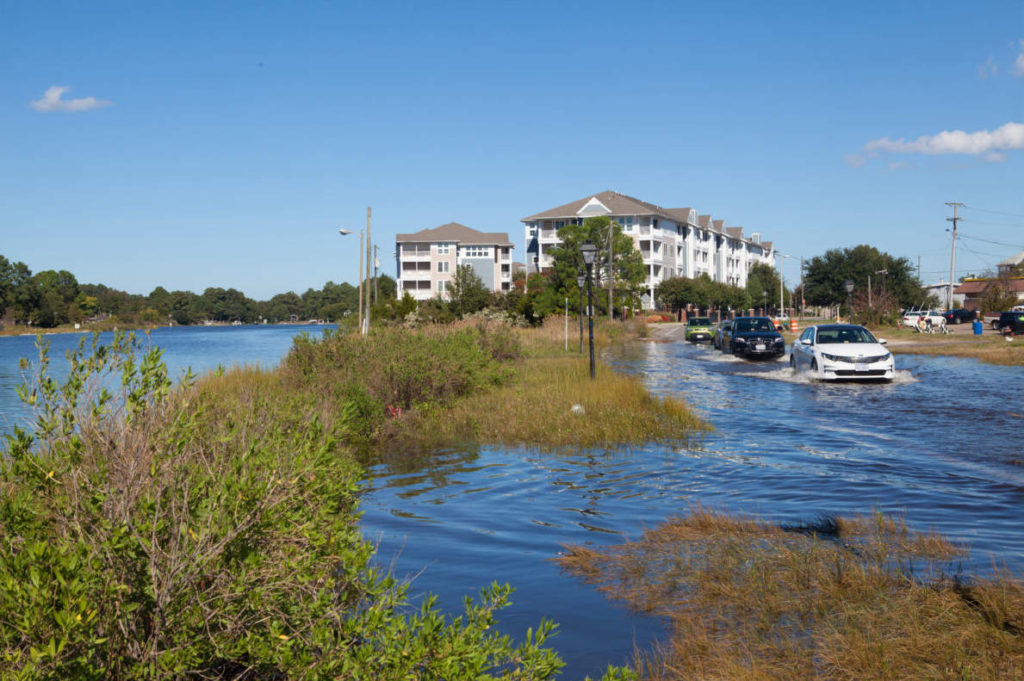 Study: North Carolina's coastal policies among worst in nation on climate change
Days after a federal report issued a harsh warning about climate change, an environmental group said North Carolina's policies leave it among the most ill-prepared on the East Coast to deal with the effects of rising seas.
Read more » click here 
How the Wilmington area deals with rising seas and an increasing number of floods
According to research by the National Oceanic and Atmospheric Administration, rising sea levels magnifies tides and can cause damage without a drop of rain. So, add a weather system packing heavy rainfall or powerful storm surge, and those effects are magnified.
A much-maligned 2012 law in North Carolina essentially blocked state-level agencies from using predictive methods to determine the possible impact of rising sea levels. The initial draft of the law would have essentially gagged local and regional government from officially discussing some of the more pessimistic sea level estimates. However, the final version of the bill was altered and, while it continues to constrain coastal management and the state's Department of Transportation, it does allow counties, towns and cities to pursue their own policies, studies and plans.
Here's how governments and utilities in the Wilmington area are planning for potential increases in sea level…
Read more » click here 
---
Things I Think I Think –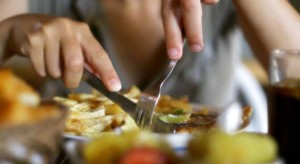 Eating out is one of the great little joys of life.
Restaurant Review:
Dinner Club visits a new restaurant once a month. Ratings reflect the reviewer's reaction to food, ambience and service, with price taken into consideration.
///// September 2017
Name:               Aubriana's     
Location:        115 South Street, Wilmington NC
In April of 2017, after eight years of serving chef-driven menus, they relaunched and began serving Prime aged beef and fresh locally sourced seafood. It had been one of my favorite restaurants, but I'm sorry to say, that is no longer the case.
In November Aubriana's ceased operations and is now permanently closed.
///// September 2017
Name:              The Chef & The Frog
Cuisine:           French Asian fusion
Location:        605 S. Madison Street, Whitesville NC
Contact:          910.640.5550 / www.chefnc.com
Food:               Average / Very Good / Excellent / Exceptional
Service:           Efficient / Proficient / Professional / Expert
Ambience:      Drab / Plain / Distinct / Elegant
Cost:                Inexpensive <=17 / Moderate <=22 / Expensive <=27 / Exorbitant <=40
Rating:           Two Stars
Located in downtown Whitesville, a fine dining restaurant in an unexpected locale. Serving New Southern Cuisine mixed with continental European classics and a twist of Asian, they prefer to describe it as Fresh, Creative, & Affordable. This is a really good restaurant in a nice small town that is far better than most. What a pleasant surprise!
---
Book Review:
Read several books from The New York Times best sellers fiction list monthly
Selection represents this month's pick of the litter
/////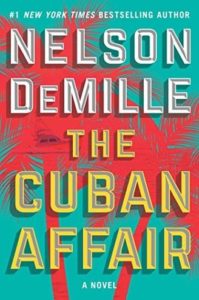 THE CUBAN AFFAIR by Nelson DeMille
In this, his 20th novel, DeMille offers an amusing look at today's Cuban communist police state. The book is set in 2015 during the early days of the "Cuban Thaw" that is underway between Havana and Washington. Key West charter fishing boat skipper – Army combat veteran "Mac" is approached by three Cuban Americans who offer him a small fortune to participate in a scheme to recover a cache of money and documents stashed in a cave during the Cuban Revolution of 1959.
---
HBPOIN / Lou's Views
.         • Gather and disseminate information
.          • Identify the issues and determine how they affect you
.          • Act as a watchdog
.          • Grass roots monthly newsletter since 2008