Lou's Views
News & Views / February Edition

Calendar of Events –

Southport Spring Festival
March 30th – 31st
Southport


Welcome spring in style at the Southport Spring Festival, a tradition for more than 25 years. This festival features a wide variety of activities.
For more information » click here
---


N.C. Azalea Festival
April 11th – 15th
Wilmington


Wilmington has been celebrating Spring Southern Style since 1948. There's something for everyone among their community's rich array of artwork, gardens, history and culture. This will be the 71st annual festival and is considered one of the top events in the Southeast.
For more information » click here

---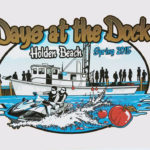 .Days at the Docks Festival
April 28th – 29th
Holden Beach
.

The annual festival occurs in April or May and is sponsored by the Greater Holden Beach Merchants Association. It's the Holden Beach way to kick-off the Spring and start the vacation season. In addition to the food and arts & crafts, enjoy live music & entertainment, a horseshoe tournament and the world famous "Bopple Race". Lots of activities for the entire family!
For more information » click here
---
Events


Discover a wide range of things to do in the Brunswick Islands for an experience that goes beyond the beach.
For more information » click here
---
Calendar of Events – Island                                                 (Tentative)

---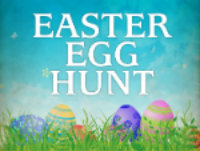 Family Nighttime Easter Egg Hunt
The Town will hold its fourth annual nighttime Easter Egg Hunt on Friday, March 30th beginning at 7:00 pm. Teams of four will compete against each other. This event is designed for youth and adults and will be held at Bridgeview Park. Participants will need to bring their own flashlights to the event. Pre-registration is required and will only be taken by phone, call (910) 842-6488 to pre-register.
---

Easter Sunrise Church Service
Brunswick Islands Baptist Church and Holden Beach Chapel are sponsoring an Easter sunrise service at 6:30 a.m. Sunday April 1st at the Holden Beach Pier.
---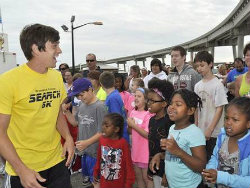 SEARCH 5K
The event will be held here on Saturday, April 14th beginning at 10:00am. This is a free race to help fight childhood obesity. Last year they had approximately one thousand (1,000) participants. Please be aware of children and families on streets and sidewalks that morning.
.

SEARCH 5K program is an acronym for See Every Athlete Run for Conditional Health. The program focuses on a comprehensive running program for the youth in Brunswick County Schools. The purpose of the program and of this event is to work on reducing childhood obesity by promoting healthy, active lifestyles into adulthood.
---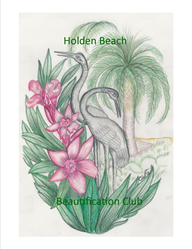 Holden Beach Beautification Club Plant Sale
The HBBC is holding their 7th Annual Plant Sale on Friday, April 27th and Saturday, April 28th at the Emergency Operations Center, which is beside Food Lion located at 1044 Sabbath Home Road. Landscaping plants, perennials, annuals, herbs and gardening gloves will be available for purchase. All funds generated from the plant sale are earmarked for beautification projects on the island. Visit the Beautification Club's website at http://holdenbeachbc.org/ if you are unable to attend the plant sale but would like to make a contribution.
---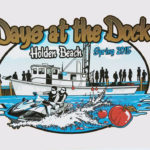 Days at the Docks Festival
This is either a one or two-day event. The festival occurs in April or May of each year and is sponsored by the Greater Holden Beach Merchants Association. This year it is April 28th & 29th. It's the Holden Beach way to kick-off the Spring and start the vacation season.
---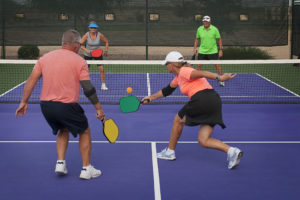 Pickleball Tournament
Holden Beach is holding their second town sponsored Pickleball Tournament May 4th, 5th & 6th. The tournament will be open to ages 18 and up. Teams will compete by self-ranking for men's doubles, women's doubles and mixed doubles. Entry fees are $20 per person for one event, $5 for a second event.

Registration must be received by April 14th.
For more information » click here
Not available Online Yet
What is Pickleball you ask?
Pickleball: growing sport for seniors
Pickleball originated in 1965 on Bainbridge Island, Washington. The ball used is a perforated plastic ball similar to a Whiffle ball. The game is easy for beginners to learn, but can develop into a fast-paced, competitive game for experienced players. The net is a couple inches lower than a tennis court net and the court is smaller too (20 feet by 44 feet vs. 36 by 78), and the paddles are oversized ping pong paddles made of plywood, aluminum or graphite. The game can be played with two or four players. Experience in tennis, badminton and ping pong is helpful, as there are similarities with those sports. There already are over 100,000 players in the United States alone. When tennis and badminton players find it difficult to navigate the larger courts, the next step is Pickleball, where there is not as much running required.
Read more » click here
---
Parks & Recreation / Programs & Events
For more information » click here
---
Reminders –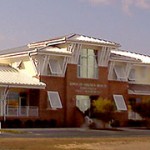 The Board of Commissioners' March Regular Meeting was moved to the fourth Tuesday of the month, MARCH 27th
---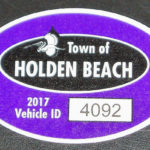 Hurricane 2018 Vehicle Decals
Should be distributed with the March water bills.
---


"The new tide charts are here! The new tide charts are here!"

Holden Beach Tide Charts – 2018
---
Volunteers needed
The Town is always looking for people to volunteer for their various boards and committees. If you are interested in serving, please fill out a resume form and submit it to heather@hbtownhall.com.
---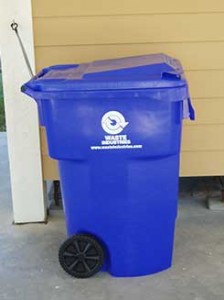 Curbside recycling
Waste Industries is now offering curbside recycling for Town properties that desire to participate in the service. The service cost is $54.00 annually paid in advance to the Town of Holden Beach and consists of a ninety-six (96) gallon cart that is emptied every other week.
Curbside Recycling Application » click here
Curbside Recycling Calendar » click here

---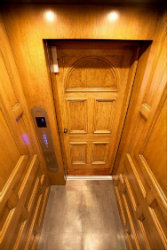 Elevators
Most states mandate that elevator systems be tested and inspected annually. Currently the state of North Carolina does not require annual inspections to be performed on all elevator systems. The use of unsafe and defective lifting devices imposes a substantial probability of serious and preventable injury to your family and guests. It is in the owner's best interest to minimize injuries and liability by scheduling an annual safety inspection to ensure the safe operation of their elevator system.

---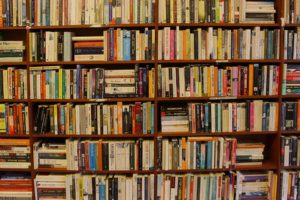 Library
If you need something to keep you busy in this colder weather, make sure to visit the island library. The library is in the upstairs of Holden Beach Town Hall. All the books were donated. Patrons of the library don't have to check out a book; they are on the honor system to return it.

---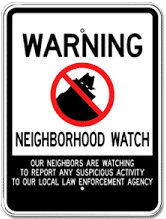 Neighborhood Watch –
• Need to look out for each other
• Call 911 if you see or hear anything suspicious
• Fill out Keep Check Request Form if you will be out of town
• Submit completed Property Registration Form
• Pickup copy of Protecting Your Home
---
Upon Further Review –
---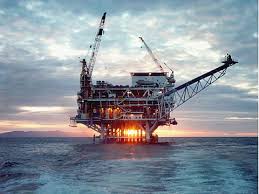 Seismic Testing / Offshore Drilling
Previously reported – September 2015
Resolution 15-09 is in opposition to offshore exploration and drilling. Why? Because we have a tourism based economy, along with the local fishing industry and quality of life depends on the health and welfare of our natural resources. We believe that the inherent risks to our region from offshore exploration and drilling have the potential to irrevocably harm our natural environment, our economic well-being and our overall quality of life. Including us there are now 79 municipalities that have passed resolutions opposing offshore exploration and drilling.
Previously reported – January 2018
Trump Moves to Open Nearly All Offshore Waters to Drilling
Read more » click here
Cooper to "pursue every option" against offshore drilling
Read more » click here

Oppose Offshore Oil
Federal government moves to open nearly all of the N.C. coast and U.S. waters to offshore drilling.
Yesterday the Bureau of Ocean Energy Management released the draft 2019-2024 National Outer Continental Shelf Oil and Gas Leasing Program. This plan opens 25 of the 26 planning areas in the Atlantic Ocean, Arctic Ocean, Pacific Ocean and Gulf of Mexico to offshore drilling — including the North Carolina coast. Drilling leases will be allowed within just three miles of our oceanfront beaches under this plan. Gov. Roy Cooper already released a statement reiterating his opposition to offshore drilling because of the harm it could cause to North Carolina's coastal environment and economy.
We now have another long fight to keep North Carolina off limits to offshore drilling. Public opposition to drilling protected our coast in 2016, and we need your help to protect it again.
Check nccoast.org/oil and dontdrillnc.org for talking points. Click here to read the draft plan.
Questions? Contact coastal advocates Mike Giles at mikeg@nccoast.org or Michael Flynn at michaelf@nccoast.org. You can also reach them at 252-393-8185.
---
Brunswick revokes previous stance on offshore drilling
Read more » click here
Update –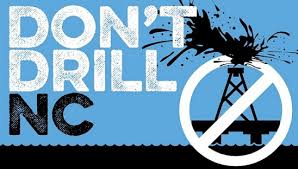 Offshore drilling: coming to a beach near you?
Offshore drilling on the Atlantic Coast has been prohibited since the 1980s
The new plan would allow for nine new leases in the Atlantic
More than 1,200 local, state, and federal leaders have opposed opening the Atlantic to oil exploration
So, what does this mean for Coastal Carolina? According to Brunswick County Deputy County Manager Steve Stone, the proposed plan would allow for most of the waters off the N.C. coast would be open to exploration – these waters have been off-limits since the 1980s.
Read more » click here
Cooper: NC to sue if kept in offshore drilling plan
Governor threatens legal action if Trump administration pushes plan to open coast to oil exploration. "No way. Not off our coast," Cooper said of oil exploration.
Read more » click here
Gov. Cooper talks NC opposition to offshore drilling with Trump official
Governor Cooper had a meeting with President Trump's Interior Secretary Ryan Zinke Saturday to talk about North Carolina's opposition to offshore drilling and seismic testing, according to a press release from the Governor's office. Elected officials and stakeholders from coastal North Carolina also joined Cooper in the meeting. They stressed the threats that offshore drilling and seismic testing pose to North Carolina's coastal economies and tourism industry. In the meeting, Gov. Cooper made a point that offshore drilling would put North Carolina's $3 billion coastal economy, 22 barrier islands and millions of acres of estuaries at risk.
Cooper asked Zinke for a 60-day extension of the public comment period earlier this week. He also asked the Bureau of Ocean Energy Management to hold additional public hearings on the North Carolina coast in Kill Devil Hills, Morehead City, and Wilmington. The only public feedback session scheduled to take place currently is set to be held in Raleigh as an "open house."
Read more » click here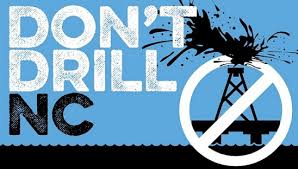 ---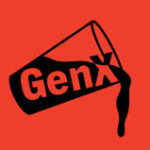 Previously reported –
Holden Beach Newsletter
Chemours has issued a press release announcing that the company will take measures to eliminate byproduct GenX wastewater emissions from its Fayetteville site. Click here to view the release.
In order to keep citizens informed, Brunswick County has established a website to share information about GenX as they learn it. You can find this page at www.brunswickcountync.gov/genx. The website contains a FAQ section that they update as they learn additional information (or receive additional questions), links to all their press releases and links to other resources like information from NCDEQ. There is also a link where citizens can go to sign up to receive email updates on the topic.
---
The Public Information Officer for Brunswick County announced that the County has taken legal action against DuPont and Chemours for contaminating the Cape Fear River.
10.31.2017
Statement from Brunswick County
The filing of formal legal action against Chemours and DuPont represents another crucial step in protecting our public drinking water supply. It sends a clear message that Brunswick County will simply not stand for the discharge of emerging or unregulated chemicals into our public drinking water supply. Let us be clear…we will ensure that any company that threatens this vital resource is held responsible. Furthermore, our litigation team is consulting the nation's leading experts to determine the best long-term water testing and treatment methods for the entire county. As part of that, we will ensure that the costs for doing so do not fall upon the rate payers, but upon those dumping the unregulated chemicals in the water.
For more information » click here
Top Story of 2017: GenX revelation leads to outrage, action
Discovery of toxic contaminant in region's drinking water raises host of questions, concerns and prompts calls for statewide rules
Read more » click here
GenX update: So where do things stand now?
Much of the talk over the toxic contaminant and other emerging compounds might have moved to Raleigh, but there are still plenty of unresolved issues outside of the General Assembly
Read more » click here
Update –
Lawmakers: Chemours should pay for NC GenX efforts
Many agree companies such as Chemours should pay to deal with problems caused by their pollution. But, actually getting money from polluters and providing it to state regulators, particularly for day-to-day costs such as staff and equipment, might be more difficult than it first appears. Earlier this month, the N.C. House unanimously passed a bill that would have provided $2.3 million in state funds, largely for equipment and personnel, to address emerging contaminants such as GenX. The state Senate promptly declined to take it up. Explaining his colleagues' move, Senate President Phil Berger, R-Rockingham, said in part that the bill "leaves North Carolina taxpayers holding the bag for expenditures that should be paid for by the company responsible for the pollution."
Read more » click here
---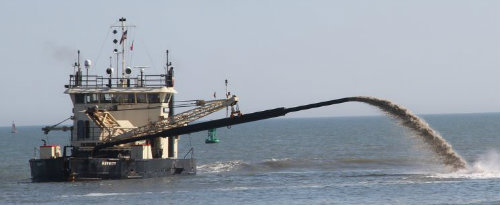 Lockwood Folly Inlet dredging approved, work expected to begin in January
Read more » click here
County approves funding Lockwood Folly Inlet dredge project
Read more » click here
Project proposed to begin in late January of 2018. The project will be performed by a 'hopper' dredge, so there will be nearshore placement of beneficial beach quality sand. David informed us that the tentative date for the dredge project is now the first week in February.
Update –
Lockwood Folly dredging project delayed, another to start soon
Brunswick County officials planned for two attempts to dredge the Lockwood Folly Inlet navigation channel in late 2017. One plan will have to wait until late 2018 or 2019.
Ken Willson represents Aptim Coastal Planning and Engineering of North Carolina Inc., the firm commissioners unanimously approved hiring at their Nov. 20 meeting to study the feasibility of a "piggyback" pipeline dredge project. Speaking during commissioners' Feb. 5 agenda meeting, Willson said the size of the dredging project had changed, requiring major modifications to the Coastal Area Management Act (CAMA) permit the county hoped to work through.
A second contract commissioners approved with Aptim in December to spend $168,000 for North Carolina C Division of Water Resources to dredge the Lockwood Folly Inlet is anticipated to begin at the end of February, Assistant County Manager Steve Stone said.
Willson said the permit sharing plan to allow the Lockwood Folly Inlet dredging project to "piggyback" on a Army Corps of Engineers (USACE) contract awarded to Weeks Marine for beach restoration projects at Wrightsville Beach and Ocean Isle Beach won't work for early 2018. Weeks Marine was selected because it uses the proper pipe dredge equipment for the navigation channel dredge county staff sought for a 12-foot deep and 150 foot wide navigation channel through the inlet. Willson said after Aptim representatives met with Weeks Marine, the contractor said it would need the construction window, which usually runs from November-March, extended through April to add the extra project in Brunswick County. Weeks Marine also said it would need to expand the inlet channel to 14 feet deep and 190 feet wide instead of 12 by 150 feet. Willson said that led to an issue where the dredge would actually dig deeper than 14-foot channel depth so it would eventually settle at 14 feet. "The (contractor) felt if the project was to move forward, they would need to take additional core samples to ensure the sand below 14 feet is beach sand," he said. Increasing from 150 feet across to 190 feet also triggered the CAMA permit modifications. Willson said the new goal is to prepare the permits and plans to complete the dredging in 2018-19.
The window for dredging projects opens in November, but since it is still a piggyback project, Willson said Weeks Marine would still want to expand the construction window to April 2019. The project cost is estimated at $4.13 million. Willson said the project would be split with the state paying two-thirds of the cost, $2.75 million, while Brunswick County would cover the remainder.
County officials discussed in November partnering with Holden Beach or Oak Island to split the local cost and provide the beach sand from dredging for one of the towns to use on its beaches. If the county and a municipality split the remaining $1.38 million cost, each would pay about $750,000, Willson said. Commissioners didn't have to make a decision on moving ahead with the dredging at the Feb. 5 meeting, but by consensus they approved letting county staff look into it further to bring back later.
Read more » click here
Deeper, wider Lockwood Folly Inlet could be the answer to shoaling, though more costly
Dredging the Lockwood Folly Inlet channel wider and deeper might be more lasting, but it would come with a steep price tag—about $4.18-million per year. A feasibility study presented to the Brunswick County Board of Commissioners on Monday outlined how changing what's been done in the past to keep the channel open to navigation between Oak Island and Holden Beach might be warranted.
Ken Willson, consultant with APTIM environmental engineers, said it appears authorization could be obtained to dredge the channel to 14 feet deep and 190 feet wide under the plan. Current projects aim for a maximum 12-foot channel depth and 150-foot width. It would qualify under the state's shallow-draft navigation inlet dredging program with a shared cost–$2.75-million by the state and $1.38-million in local funds. Dredged sand could also be placed on  area beaches to protect the strand against erosion, using the Weeks Marine dredge C.R. McCaskill.
The idea of dredging the channel deeper and wider may keep it from rapidly filling with shifting sand, which has been a problem in the past. However, the work may still just last for a year. With the permit schedule deadlines and a rush to complete dredging before sea turtle nesting season begins, it's something that cannot be achieved this year. It would be possible in 2019.
Read more » click here
Looking to go deeper, wider with Lockwood Folly Inlet
Brunswick County is considering a bigger, more expensive dredging project for the shoal-prone inlet
Read more » click here
Maintain Lockwood Folly Inlet dredging progress
Almost a year ago, concerned citizens including local boat captains spoke before the Holden Beach Board of Commissioners, and then the Brunswick County Board of Commissioners, to voice their worries about shoaling in Lockwood Folly Inlet.
Although dredging was performed in late August and early September, it was for maintenance of the inlet, a temporary fix. By the time the next scheduled dredging takes place, it is likely the inlet will be as clogged as it was before — perhaps even worse. The conditions of the inlet, like all waterways, are constantly changing.
Everyone involved in these dredging efforts, from the officials making the decisions about them to the people whose lifestyles they directly affect, must make sure the momentum of these projects continues through their completion.
Read more » click here
USACE has tentatively scheduled to begin inlet maintenance operations on or about February 21st with the hopper dredge CURRITUCK. Since the project will be performed by a 'hopper' dredge, there will be nearshore placement of beneficial beach quality sand. The local share of the project cost totals about $168,000, and the county has asked Holden Beach to pay for half, since the project will be placing sand near the Holden Beach shore.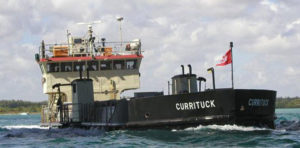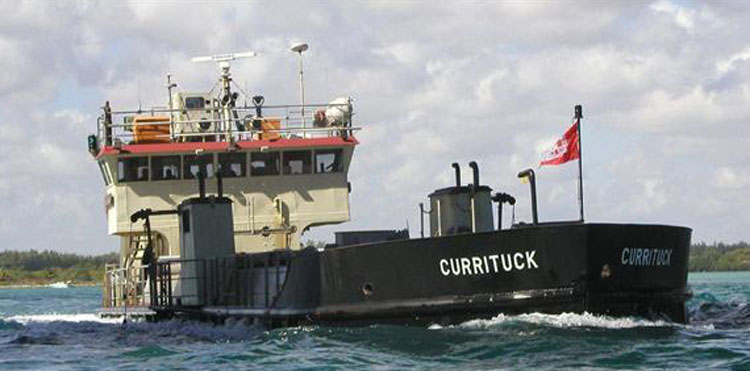 This vessel works in the shallow-draft ocean bar channels along the Atlantic coast.  However, in addition to removing dredged material from the channel, the CURRITUCK can transport the material to the downdrift beach and deposit it in the surf zone to nourish sand-starved beaches.
---
Corrections & Amplifications –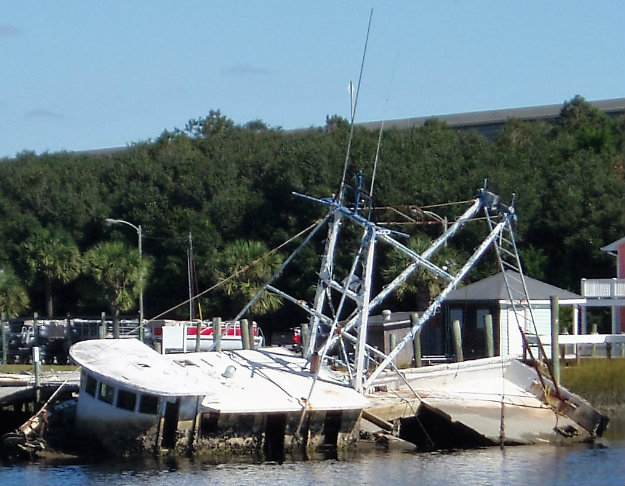 Shrimp Boat Southern Lady
First reported in the 10-11-11 newsletter
Previously reported –
Half submerged and prominently visible from the Holden Beach Bridge the 62-foot commercial shrimp boat Southern Lady is sinking on the north side of the ICW across from the Chapel. It has been over five years now, still no progress has been made with removing the shrimp boat Southern Lady because no one has jurisdiction to remove the abandoned boat.  
There are navigational, environmental and public safety hazards. It's a regulatory no man's land: No one wants to deal with these boats. The Army Corps of Engineers removes abandoned vessels that block federal navigation channels. The United States Coast Guard moves recreational boats that pose environmental risks. Compounding the problem are the layers of bureaucracy required to remove a boat, including the issuance of environmental permits and the legal filings needed to declare vessels abandoned property. Still, the contracting process does not resolve the thorny issue of what agency is responsible for removing the boats, in part, it seems, because no one wants to assume the cost.
Brunswick County adopts abandoned boat ordinance
Read more » click here

Money needed to remove abandoned boats in Brunswick
The state legislature approved a bill that gave Brunswick and Dare counties the ability to remove boats that have been abandoned more than 30 days. Brunswick County Attorney Huey Marshall said while it gives counties the ability to act, it doesn't give them the money to accomplish it.
Read more » click here
The abandoned shrimp boat Southern Lady, one of the boats that prompted the ordinance, could cost from $30,000 to $50,000 to remove.
Update –
All things are as they were then …
Abandoned boats: A costly challenge for Brunswick County
The county recently adopted an ordinance to prevent new boats from being abandoned, but is struggling with who should pay for the removal of those already discarded.
Read more » click here 
Abandoned boats: A costly challenge for Brunswick County
The N.C. General Assembly passed legislation in 2015 giving coastal counties the authority to pass an ordinance prohibiting abandoned boats, legislation Brunswick County Commissioner Pat Sykes was instrumental in pushing for after she grew concerned about the growing number of abandoned boats in Brunswick waterways. For example, a sunken, abandoned shrimp trawler in Holden Beach has drawn particular concern from commissioners for years and prompted creation of the ordinance.
Capt. Mose Highsmith, sheriff's office attorney, spent two years crafting the county's abandoned boat ordinance. While the Coast Guard also addresses the issue of boats causing hazardous situations in navigable waters in Brunswick County, the marine agency doesn't tackle abandoned boats that aren't creating a navigation hazard, Highsmith said, leaving the problem to the county to solve.
Capt. Tommy Tolley with the Brunswick County Sheriff's Office said while the ordinance is helpful in the sense of preventing more boats from being abandoned in the county, Tolley said the sheriff's office has no funding to remove boats that are already abandoned, which can be costly, ranging from $20,000 to $50,000 on some vessels. The abandoned Holden Beach shrimp trawler, one of the boats that prompted the ordinance, could cost about $50,000 to remove. Removing boats before they sink is less costly,
Brunswick County Manager Ann Hardy said county staff is preparing information related to the abandoned boats issue to present to commissioners during their goal-setting retreat Feb. 19. Some of the information that will be presented to commissioners is cost of towing abandoned boats and possibly refining the ordinance or procedures related to public safety and what identifies as a public safety risk, Hardy said.
Read more » click here
---
Mega Houses / Conference Center

Previously reported – December 2014
West End has two residential dwellings that are essentially commercial properties.
.         • 1327 OBW / 12 bedrooms / sleeps 36 / @5,876 sq. ft.
.         • 1355 OBW / 16 bedrooms / sleeps 50 / @8,200 sq. ft.
Don't know where the line is between residential and commercial buildings, but this would appear to be over the line to me. These residential dwellings are not single-family residences; they are essentially a hotel & conference center and are being marketed as such.
The owners of the property located at 1355 OBW are operating a wedding and event business which is negatively affecting and impacting the nearby citizens and natural resources of the Town. This commercial enterprise far exceeds the normal rental of beach property and essentially has transformed the property into a business location. The scope of the business is not in accord with the single-family zoning of the area in which the property is located, nor is it in line with the character of Holden Beach as a quiet family beach. The patrons of the business disturb the peace and negatively impact the environment.
Update –

Has the Mega house issue reared its ugly head again?
East End has three new residential dwellings:

Blue Diamond / 109 OBW
11 bedrooms / 30 guests / 10 parking spots / @4,050 sq. ft.
Endless Summer / 117 OBW
8 bedrooms / 28 guests / 8 parking spots / <3,500 sq. ft.
Isle Oasis / 119 OBW
8 bedrooms / 28 guests / 8 parking spots / <3,500 sq. ft.
Assembly Occupancy refers to the occupancy or the use of a buildings, structures or part thereof, used for the gathering together of fifty (50) or more persons for such purposes as deliberation, religious worship, political, education, instruction, civic / social functions, dining or drinking, entertainment, recreation, amusement, or awaiting transportation.

I'm hearing a lot of negative chatter about these three new residential dwellings. The mega house issue has proven to be a challenge for many municipalities including ours. Differentiating problem properties from other rental properties is problematic. When we talk about Mega Houses, what do we actually mean? Are we talking about the number of bedrooms, the heated square footage, occupancy numbers, or the types of activities engaged there? Depending on the criteria used, are any of these three properties actually a mega house? When does a residential property cross over to a commercial property? The Town has stated the only way to legally address the issue currently is determined by Assembly Occupancy verbiage. So, what we can control is activities.  In other words, they can't be operating a wedding and event business there. At this point, we don't know what activities will be held there yet.
For those of you who said, it's a west end problem let them deal with it; I've got bad news for you, these three houses are going up by the bridge. The fact that all three properties sleeps @30 people each is what is disturbing to me; and I'm not the only one. That's a right many people. As you all know the advertised occupancy is a guideline and many rental property guests far exceed the advertised occupancy number. Although all three houses each sleep @30 people they only have parking for 8 to 10 vehicles. The overflow vehicles will probably have to use public parking spots. The parking committee assumed that renters would park in their own driveways, but I don't think that will be the case with these houses. Since we are attempting to increase public parking, cars parked in public parking areas overnight will have the opposite effect. We probably should consider no overnight parking in public parking areas on Jordan Boulevard.
Maybe now we will address the issue, instead of just talking about it.
---
Odds & Ends –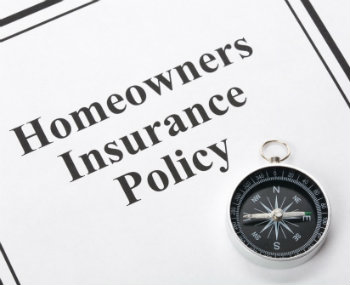 North Carolina Rate Bureau Requests 18.7% Increase for Homeowners Insurance

Bureau seeks 25 percent homeowners insurance rate hike for county beaches
Read more » click here
Insurance commissioner rejects proposed homeowners insurance rate increase, public hearing set
Read more » click here
NC Dept. of Insurance rejects request for 18.7 percent increase in homeowners insurance
Read more » click here
Commissioner denies homeowners insurance rate increase
Read more » click here
NC Department of Insurance press release
The North Carolina (NC) Rate Bureau in November 2017 proposed a significant rate increase for homeowner insurance rates across the State. On January 5, 2018, the NC Department of Insurance issued a press release announcing the NC Insurance Commissioner's response to the request.
Insurance Commissioner Causey rejects proposed Homeowners Insurance rate increase: Sets Hearing Date
Read the press release » click here
Update –
NC homeowners insurance increase on hold … for now
State, industry to talk about proposal to bump coastal rates up by 25 percent
Read more » click here
Bureau seeks average 18.9 percent rate hike for dwelling insurance
The N.C. Rate Bureau, which is not part of the Department of Insurance, represents all companies writing property insurance in the state. The Rate Bureau requested a statewide average rate increase of 18.9 percent, varying by territory, with a requested effective date of Oct. 1, 2018. This filing includes a requested increase of 40.5 percent for extended coverage (wind) policies, but a decrease of 20.8 percent for fire polices, making the statewide average request an increase of 18.9 percent.
Dwelling insurance policies are not homeowners' insurance policies. Dwelling policies are offered to non-owner-occupied residences of no more than four units, including rental properties, investment properties and other properties that are not occupied full-time by the property owner.
The filing will be reviewed by Department of Insurance experts to determine what, if any, rate adjustments are warranted. If NCDOI and the Rate Bureau do not initially agree on the proposed rate changes, a public hearing will be called in which both parties would present their cases to a hearing officer, who would then determine the appropriate rate level.
The filing is available for public review on the Department of Insurance website,  http://www.ncdoi.com/PC/
Read more » click here
Bureau seeks rate hike for rental home, beach house insurance
Following a homeowners insurance rate increase request in November 2017, the North Carolina Rate Bureau filed for a dwelling insurance rate increase Feb. 7. The N.C. Rate Bureau, which is not part of the N.C. Department of Insurance, represents all companies writing property insurance in the state.
Barry Smith with the Department of Insurance said dwelling insurance policies are typically not for primary residences, which are covered by homeowners' insurance policies, but rental properties or a beach house — residences of no more than four units that are not occupied full-time by the property owner. The bureau requested a statewide average rate increase of 18.9 percent, varying by territory, effective Oct. 1.
Read more » click here
---
This & That –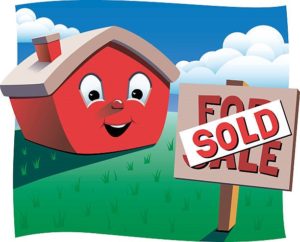 Regional Home Sales Break Record Set In 2005
Regional home sale numbers for 2017 broke a record set in 2005, according to a year-end report from Cape Fear Realtors. In the CFR market, which includes New Hanover, Brunswick and Pender counties, more than 10,000 units sold last year, a 14 percent increase over 2016, a CFR report stated. The next-highest number of units sold in a year was 9,347 in 2005.
Read more » click here
---
CodeRED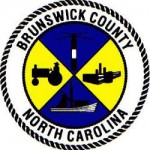 Emergency Communications Network
Do you want to have the latest information about warnings in our area? Sign up for emergency notices and critical community alerts.  When one takes place, Brunswick County utilizes a mass notification system to call, text and email individuals with important information. CodeRED is a lifesaving notification system that keeps residents informed of emergencies near them.
Brunswick County strongly encourages residents to enroll to receive alerts. The CodeRED system will allow you to manage your own information and update your contact information on your own. This information is private and is not sold or shared with outside parties. Please take a moment to sign up for alerts by clicking here so you can stay safe.
---
Factoid That May Interest Only Me –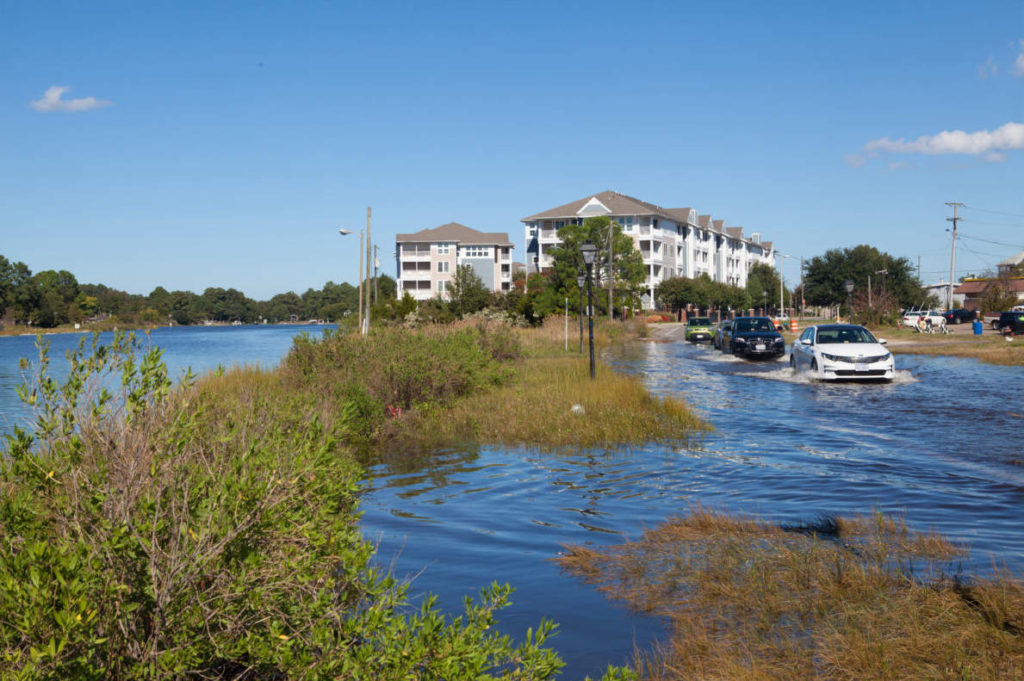 Fixing the broken National Flood Insurance Program
As expiration of a much-criticized program necessary to coastal development looms, experts and real estate officials are debating how to tweak a system nearly everyone acknowledges is faulty. The National Flood Insurance Program (NFIP) was founded in 1968 to offer coverage to homes in flood areas, ideally allowing the government to incentivize flood plain management. In the ensuing decades, as increasingly inhabited coastal communities have been struck by wetter storms, the program has built up an accumulated debt of about $24.6 billion — an amount that doesn't include the devastation from this year's Hurricanes Harvey, Irma and Maria — as premiums paid into it have proven unable to account for damages paid out. On Dec. 8, the NFIP will expire, unless further action is taken by Congress. While the House has passed its version of a reauthorization bill, the Senate has yet to vote on such a measure. Regardless of reauthorization, the program is widely seen as flawed, with properties that have repeatedly flooded posing exorbitant risk and cost to taxpayers while owners there are incentivized to rebuild rather than elevating their homes or moving out of risky areas.
Read more » click here
The National Flood Insurance Program
The National Flood Insurance Program aims to reduce the impact of flooding on private and public structures. It does so by providing affordable insurance to property owners and by encouraging communities to adopt and enforce floodplain management regulations. These efforts help mitigate the effects of flooding on new and improved structures. Overall, the program reduces the socio-economic impact of disasters by promoting the purchase and retention of general risk insurance, but also of flood insurance, specifically.
Read more » click here
National Flood Insurance Program: Reauthorization
Congress must periodically renew the NFIP's statutory authority to operate. On December 22, 2017, the President signed legislation passed by both houses of Congress that extends the NFIP's authorization for four more weeks. It previously had been set to expire at midnight on December 22, 2017. Congress must now reauthorize the NFIP by no later than January 19, 2018.
Read more » click here
Update –
National Flood Insurance Program lapses on government shutdown
The National Flood Insurance Program has officially lapsed after the failure to reach a deal in Congress to prevent the federal government from shutting down. In December, the NFIP was temporarily extended as part of a continuing resolution to keep the U.S. government open until Jan. 19, but legislative talks to pass a new continuing resolution to fund the federal government, which would have included an NFIP extension, failed over the weekend. The Washington-based National Association of Professional Insurance Agents said it is "extremely disappointed with the lapse, as the NFIP is a program that is integral to policyholders" and called on Congress to extend the NFIP. "Many consumers engaged in real estate transactions may experience disruptions because of this lapse with some home sales put on indefinite hold," the organization said in a statement on Saturday. "If flooding events occur during this lapse, some claims will not be processed." The NFIP was extended 17 times between 2008 and 2012, and lapsed four times. In most cases when the NFIP lapsed, Congress reauthorized the NFIP retroactively, but borrowers were unable to obtain flood insurance to close, renew or increase loans secured by property in a Special Flood Hazard Area until the NFIP was reauthorized, according to a report issued earlier this month by the Congressional Research Service.
Read more » click here
National Flood Insurance Program: Reauthorization
Congress must periodically renew the NFIP's statutory authority to operate. On February 9, 2018, the President signed legislation passed by both houses of Congress that extends the National Flood Insurance Program's (NFIP's) authorization to March 23, 2018. Congress must now reauthorize the NFIP by no later than 11:59 pm on March 23, 2018.
FEMA and Congress have never failed to honor the flood insurance contracts in place with NFIP policyholders. In the unlikely event the NFIP's authorization lapses, FEMA would still have authority to ensure the payment of valid claims with available funds. However, FEMA would stop selling and renewing policies for millions of properties in communities across the nation. Nationwide, the National Association of Realtors estimates that a lapse might impact approximately 40,000 home sale closings per month.
As affected communities recover from the devastating impacts of the 2017 hurricanes, a timely, multi-year reauthorization is critical for insured survivors and businesses. Policyholders need confidence not only that FEMA can pay flood insurance claims, but also that the NFIP will be able to sell and renew policies to help them protect against future flooding. Flood insurance – whether purchased from the NFIP or through private carriers – is the best way for Americans to financially protect themselves from losses caused by floods.
Read more » click here
---
Things I Think I Think –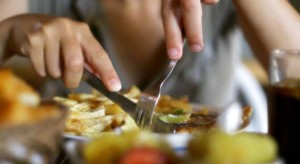 Eating out is one of the great little joys of life.
Restaurant Review:
Dinner Club visits a new restaurant once a month. Ratings reflect the reviewer's reaction to food, ambience and service, with price taken into consideration.
///// December 2017
Name:            Ruth's Chris                                                                                      Cuisine:            Steakhouse
Location:         8761 Marina Parkway, Myrtle Beach SC
Contact:           843.839.9500 / www.ruthschris.com/Restaurant-Locations/myrtle-beach
Food:                 Average / Very Good / Excellent / Exceptional
Service:            Efficient / Proficient / Professional / Expert
Ambience:       Drab / Plain / Distinct / Elegant
Cost:                  Inexpensive <=17 / Moderate <=22 / Expensive <=27 / Exorbitant <=40
Rating:             Four Stars
Ruth's Chris Steak House, located next to the Grande Dunes Marina overlooking the Intracoastal Waterway, is renowned for its aged USDA Prime steaks. They offer a variety of other dishes besides their unbeatable signature sizzling steaks. Despite being a franchisee of the largest upscale steakhouse restaurant group in the world it is everything one would expect from a high-end steakhouse; the only negative is it is very pricey, but it is so worth it.
/////
Dining Guide – Local
Old places, New faces
/////
Name:               Captain Pete's 
Location:         103 South Shore Drive, Holden Beach
Captain Pete's permanently closed in September. The three Greek owners of Atlantic Seafood & Steaks in Southport have closed that restaurant and are planning to open Dock House Seafood & More a fish camp style, heapin' helpin's of fried seafood, family restaurant at this location.
/////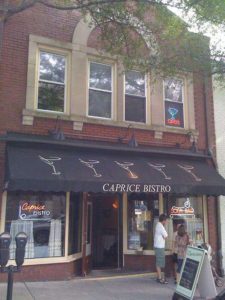 Caprice Bistro named one of the country's most romantic restaurants
Caprice Bistro has been in Wilmington since 2001, and has been known for its French dishes and romantic atmosphere, now it has been ranked as one of the top 100 most romantic restaurants in the country.
Read more » click here
..
.
///// November 2016
Name:              Caprice Bistro
Cuisine:           French
Location:        10 Market Street, Wilmington NC (downtown)
Contact:          910.815.0810 / www.capricebistro.com
Food:                Average / Very Good / Excellent / Exceptional
Service:           Efficient / Proficient / Professional / Expert
Ambience:      Drab / Plain / Distinct / Elegant
Cost:                 Inexpensive <=17 / Moderate <=22 / Expensive <=27 / Exorbitant <=40
Rating:            Four Stars
Caprice Bistro looks every bit like a real authentic French bistro.  A bistro is a small restaurant serving moderately priced simple meals in a modest setting. The menu has a great traditional bistro selection of authentic French & Belgian cuisine prepared home-style. The atmosphere is welcoming, warm and inviting. The art-filled upstairs sofa lounge and bar area is great. This is a personal favorite of mine because of the consistent delivery of a fine dining experience every time that we go there. Certainly, it is among the best restaurants in town; you really should put it on your short-list of must try restaurants.
/////
Book Review: 
Read several books from The New York Times best sellers fiction list monthly
Selection represents this month's pick of the litter
/////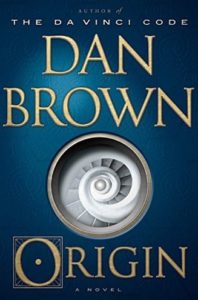 ORIGIN by Dan Brown
This is the fifth entry in the series featuring Robert Langdon, Harvard professor of symbology and religious iconology. This time around, it's an astonishing scientific breakthrough to challenge the fundamentals of human existence. Langdon explores the big concepts between creationism / religion and science. It's a roundabout journey, both clumsy and predictable, but the book is fun anyway.
---
HBPOIN / Lou's Views
.          • Gather and disseminate information
.           • Identify the issues and determine how they affect you
.           • Act as a watchdog
.           • Grass roots monthly newsletter since 2008