Lou's Views
News & Views / March Edition

Calendar of Events –
---


N.C. Azalea Festival
April 11th – 15th
Wilmington


Wilmington has been celebrating Spring Southern Style since 1948. There's something for everyone among their community's rich array of artwork, gardens, history and culture. This will be the 71st annual festival and is considered one of the top events in the Southeast.
For more information » click here

---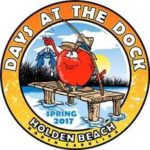 Days at the Docks Festival
April 28th –  29th
Holden Beach

The annual festival occurs in April or May and is sponsored by the Greater Holden Beach Merchants Association. It's the Holden Beach way to kick-off the Spring and start the vacation season. In addition to the food and arts & crafts, enjoy live music & entertainment, a horseshoe tournament and the world famous "Bopple Race". Lots of activities for the entire family!
For more information » click here
---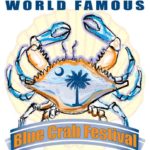 Blue Crab Festival
May 19th  – 20th
Little River SC

This will be the 37th Annual World Famous Blue Crab Festival. It is held on the waterfront in Little River and is one of the largest festivals in the Southeast. The purpose of this festival is one that supports and showcases the fabulous atmosphere of the local communities.
For more information » click here
---
Events


Discover a wide range of things to do in the Brunswick Islands for an experience that goes beyond the beach.
For more information » click here
---
Calendar of Events – Island

---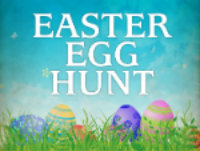 Family Nighttime Easter Egg Hunt
The Town will hold its fourth annual nighttime Easter Egg Hunt on Friday, March 30th beginning at 7:00 pm. Teams of four will compete against each other. This event is designed for youth and adults and will be held at Bridgeview Park. Participants will need to bring their own flashlights to the event. Pre-registration is required and will only be taken by phone, call (910) 842-6488 to pre-register.
---

Easter Sunrise Church Service
Brunswick Islands Baptist Church and Holden Beach Chapel are sponsoring an Easter sunrise service at 6:30 a.m. Sunday April 1st at the Holden Beach Pier.
---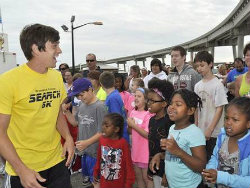 SEARCH 5K
The event will be held here on Saturday, April 14th beginning at 10:00am. This is a free race to help fight childhood obesity. Last year they had approximately one thousand (1,000) participants. Please be aware of children and families on streets and sidewalks that morning.
.

SEARCH 5K program is an acronym for See Every Athlete Run for Conditional Health. The program focuses on a comprehensive running program for the youth in Brunswick County Schools. The purpose of the program and of this event is to work on reducing childhood obesity by promoting healthy, active lifestyles into adulthood.
---

The Town will sponsor a Paint it Purple Cancer Survivors' Dessert and Ice Cream Social on Thursday, April 19th at 1:00 p.m. Survivors, their guests and citizens who would like to show support should call (910) 842-6488 by Thursday, April 12th to pre-register. To help support the cause, we ask that you please wear purple to the event if possible.
---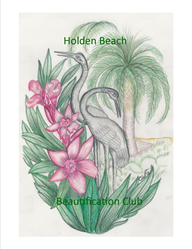 Holden Beach Beautification Club Plant Sale
The HBBC is holding their 7th Annual Plant Sale on Friday, April 27th and Saturday, April 28th at the Emergency Operations Center, which is beside Food Lion located at 1044 Sabbath Home Road. Landscaping plants, perennials, annuals, herbs and gardening gloves will be available for purchase. All proceeds are earmarked for beautification projects on the island and the entrance to the bridge. Visit the Beautification Club's website at http://holdenbeachbc.org/ if you are unable to attend the plant sale but would like to make a contribution.
---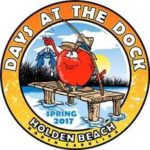 Days at the Docks Festival
This is either a one or two-day event. The festival occurs in April or May of each year and is sponsored by the Greater Holden Beach Merchants Association. This year it is April 28th & 29th. It's the Holden Beach way to kick-off the Spring and start the vacation season.
---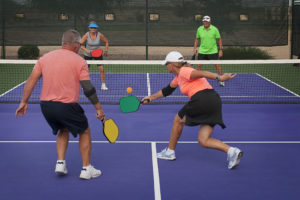 Pickleball Tournament
Holden Beach is holding their second town sponsored Pickleball Tournament May 4th, 5th & 6th. The tournament will be open to ages 18 and up. Teams will compete by self-ranking for men's doubles, women's doubles and mixed doubles. Entry fees are $20 per person for one event, $5 for a second event.

Participants can pick-up registration forms from Christy at Town Hall.
Registration must be received by April 14th.
What is Pickleball you ask?
Pickleball: growing sport for seniors
Pickleball originated in 1965 on Bainbridge Island, Washington. The ball used is a perforated plastic ball similar to a Whiffle ball. The game is easy for beginners to learn, but can develop into a fast-paced, competitive game for experienced players. The net is a couple inches lower than a tennis court net and the court is smaller too (20 feet by 44 feet vs. 36 by 78), and the paddles are oversized ping pong paddles made of plywood, aluminum or graphite. The game can be played with two or four players. Experience in tennis, badminton and ping pong is helpful, as there are similarities with those sports. There already are over 100,000 players in the United States alone. When tennis and badminton players find it difficult to navigate the larger courts, the next step is Pickleball, where there is not as much running required.
Read more » click here
---
Concerts on the Coast Series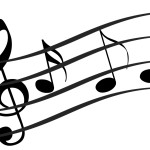 The Town's summer concert series calendar has been released! Live performances featuring local musical groups are held at the pavilion on Sunday evenings from late May to early September. The concerts are free of charge.
For more information » click here
---
Parks & Recreation / Programs & Events
For more information » click here
---
Reminders –
Free Dump Week
Brunswick County will be hosting its spring free dump week at the Brunswick County Landfill April 16th – April 21st.  Brunswick County residents and/or property owners may dispose of all materials, except for regular household trash or new construction debris, free of charge. Proof of Brunswick County residency or property ownership is required and will be checked at the landfill entrance.
Brunswick County Landfill
172 Landfill Rd NE, Bolivia, NC 28422
Hours of operation are Monday through Saturday 8am until 4pm.
---
Brunswick County Shred Event
On April 27th, bring your files that need to be shredded to the Brunswick County Complex between 9:00 a.m. and 12:00 p.m. The County will have shred trucks parked in the parking lot between buildings B & G (look for the signs). This event is free and open to all businesses, property owners and residents of Brunswick County. For more information call (910) 253-2520. 
Brunswick County Governmental Center
3325 Old Ocean Hwy.
Bolivia, NC 28422
---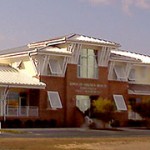 The Board of Commissioners' May Regular Meeting was moved to the second Tuesday of the month, MAY 8th
---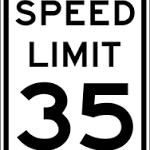 Speed Limit
Please take notice – Speed limit seasonal limitations, in accordance with Town Ordinances.Speed limit will change on OBW from 45mph to 35mph west of the general store. This change will take place on April 1st and be in effect through September 30th .

---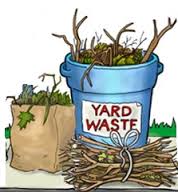 Yard Waste Service
Yard debris pick-up will be provided twice a month on the 2ndand 4th Fridays during the months of March, April and May. Please have yard waste placed at the street for pick-up on Thursday night.
Yard debris needs to be secured in a biodegradable bag or bundled in a maximum length of five (5) feet and fifty (50) pounds in weight. A total of ten (10) items (bundles of brush/ limbs, bags) will be picked up by Waste Industries. Yard waste must be placed at the street for pick-up. No pick-ups will be made on vacant lots or construction sites.
---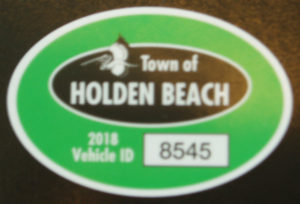 Hurricane 2018 Vehicle Decals
The 2018 vehicle decals were distributed with the March water bills. Each bill included four (4) vehicle decals. Please avoid misplacing the decals, as a $5 fee will be assessed to anyone who needs to obtain replacement decals.

Decals are your passes to get onto the island to check your property only in the case of a storm the would necessitate restricting access to the island. These are to be used only for your primary vehicles and should be placed on the interior of the lower driver side windshield.
Please make sure to place your decals in your vehicle or in a safe place. Property owners without a valid decal will not be allowed on the island during restricted access. No other method of identification is accepted in an emergency situation.

---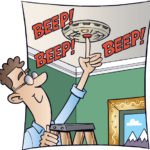 Smoke Detectors
Time change means time to check smoke detectors, too. The fire department is encouraging people to test their smoke alarms and change the battery. Smoke alarms should be replaced every 10 years, whether they are battery-operated or hard-wired.
---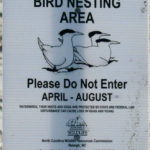 Bird Nesting Area
NC Wildlife Commission has posted signs that say – Bird Nesting Area / Please don't disturb. The signs are posted on the west end beach strand around 1339 OBW.

People and dogs are supposed to stay out of the area from April through November
.     1) It's a Plover nesting area
.     2) Allows migrating birds a place to land and rest without being disturbed
---
Building Numbers
Ocean front homes are required to have house numbers visible from the beach strand.
Please call Planning and Inspections Department at 910.842.6080 with any questions.
§157.087 BUILDING NUMBERS.
   (A)   The correct street number shall be clearly visible from the street on all buildings. Numbers shall be block letters, not script, and of a color clearly in contrast with that of the building and shall be a minimum of six inches in height.
   (B)   Beach front buildings will also have clearly visible house numbers from the strand side meeting the above criteria on size, contrast, etc.  Placement shall be on vertical column supporting deck(s) or deck roof on the primary structure.  For buildings with a setback of over 300 feet from the first dune line, a vertical post shall be erected aside the walkway with house numbers affixed.  In all cases the numbers must be clearly visible from the strand.  Other placements may be acceptable with approval of the Building Inspector.
---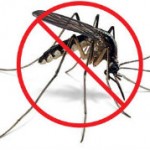 Mosquito Control
 .

Current EPA protocol is that spraying is complaint driven
The Town is unable to just spray as they had in the past
.     1) Complaint based
.     2) Citizen request
.     3) Proactively monitor hot spots
They recommend that you get rid of any standing water on your property that you can
Urged everyone to call Town Hall if they have mosquito issues so that they can spray
Spraying is complaint based, so keep the calls coming!
---
Volunteers needed
The Town is always looking for people to volunteer for their various boards and committees. If you are interested in serving, please fill out a resume form and submit it to heather@hbtownhall.com.
---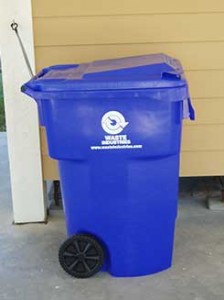 Curbside recycling
Waste Industries is now offering curbside recycling for Town properties that desire to participate in the service. The service cost is $54.00 annually paid in advance to the Town of Holden Beach and consists of a ninety-six (96) gallon cart that is emptied every other week.
Curbside Recycling Application » click here
Curbside Recycling Calendar » click here

---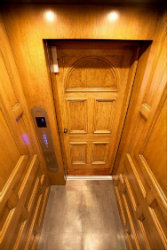 Elevators
Most states mandate that elevator systems be tested and inspected annually. Currently the state of North Carolina does not require annual inspections to be performed on all elevator systems. The use of unsafe and defective lifting devices imposes a substantial probability of serious and preventable injury to your family and guests. It is in the owner's best interest to minimize injuries and liability by scheduling an annual safety inspection to ensure the safe operation of their elevator system.

---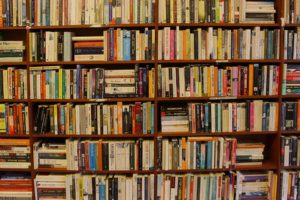 Library
If you need something to keep you busy in this colder weather, make sure to visit the island library. The library is in the upstairs of Holden Beach Town Hall. All the books were donated. Patrons of the library don't have to check out a book; they are on the honor system to return it.

---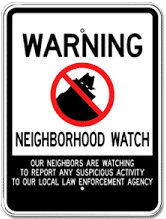 Neighborhood Watch –
• Need to look out for each other
• Call 911 if you see or hear anything suspicious
• Fill out Keep Check Request Form if you will be out of town
• Submit completed Property Registration Form
• Pickup copy of Protecting Your Home
---
Upon Further Review –
---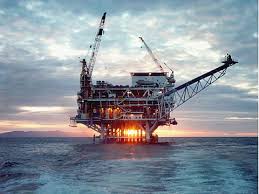 Seismic Testing / Offshore Drilling
Previously reported – September 2015
Resolution 15-09 is in opposition to offshore exploration and drilling. Why? Because we have a tourism based economy, along with the local fishing industry and quality of life depends on the health and welfare of our natural resources. We believe that the inherent risks to our region from offshore exploration and drilling have the potential to irrevocably harm our natural environment, our economic well-being and our overall quality of life. Including us there are now 79 municipalities that have passed resolutions opposing offshore exploration and drilling.
Previously reported – January 2018
Trump Moves to Open Nearly All Offshore Waters to Drilling
Read more » click here
Cooper to "pursue every option" against offshore drilling
Read more » click her
Cooper: NC to sue if kept in offshore drilling plan
Governor threatens legal action if Trump administration pushes plan to open coast to oil exploration. "No way. Not off our coast," Cooper said of oil exploration.
Read more » click here
Update –
New Offshore Drilling Analysis Shows What Trump's Plan Puts At Stake
The Trump administration's proposal to open up nearly all U.S. waters to oil and gas development threatens more than 2.5 million jobs and roughly $180 billion in gross domestic product in coastal states, according to an economic review by ocean conservation nonprofit Oceana.
Read more » click here

A resounding no to offshore oil drilling
The federal government wouldn't go to the coast for a public meeting — so the people who live on the coast came to them. More than 500 people attended Monday's Rally to Raleigh, with approximately 200 riding buses from Wilmington, Morehead City and Nags Head to make their voices heard at the state's only public meeting about the proposed oil and gas exploration plan.
The Bureau of Ocean Energy Management (BOEM) hosted a public information meeting on the draft 2019-2024 National Outer Continental Shelf Oil and Gas Leasing Program at the Hilton North Raleigh/Midtown. BOEM officials were on-site to answer questions about the proposed plan and comment process. They also provided laptops and forms for people to submit their comments on the plan. At the same time, the Offshore Oil Coalition hosted a rally in another part of the hotel, where people made signs, learned more about the issue and later listened to speakers. Due to construction, participants had to walk outside to navigate between the rally and the BOEM area, but that didn't deter people's enthusiasm. Several speakers from various backgrounds — including a restaurant owner, a commercial fisherman, a pastor and local and state officials and politicians — took the podium to talk about the myriad ways offshore oil drilling would negatively affect the North Carolina coast.
Offshore oil drilling puts the coastal environment and economy at risk. Lee Nettles, director of the Outer Banks Visitors Bureau, said that coastal tourism is a $3.4 billion industry in North Carolina. A commercial fisherman, Mark Hooper, noted that commercial fishing has an economic impact of $700 million in North Carolina. Both of these industries would be severely affected in the event of a spill. Other speakers, which included Rep. Duane Hall of Wake County; Kill Devil Hills Mayor Sheila Foster Davies; Dare County Commissioner Bob Woodard; Briggs McEwen, owner of Lisa's Pizzeria in Rodanthe; Rep. Deb Butler of New Hanover County; and Rev. Emily Carroll of Durham, emphasized both the risks to local businesses and to people who rely on the coast for their livelihoods, as well as the risk to the coast's natural beauty and wildlife. Michael Regan, secretary of the Department of Environmental Quality, reiterated Gov. Cooper's now well-known phrase from July: "Not off our coast."
Cooper and Regan met with Interior Secretary Ryan Zinke earlier in February to request that North Carolina be exempted from the plan, as well as for public meetings to be held on the coast. While there were not any held on the coast during this comment period, Regan said that would be something they'd continue to request for the next comment period.
The comment period on the draft proposed program ends March 9. Kelly Hammerle, the national program manager for this plan at BOEM, said that these comments will be taken into account during the development of BOEM's proposed program and the draft Programmatic Environmental Impact Statement. Hammerle said these will be published by the end of 2018 at the earliest. There will be a 90-day comment period following the publication of these documents.
Read more » click here
In Decline, Offshore Drillers Find a Champion in the Trump Administration
Oil companies seek to gain from a rollback of safety and environmental rules that were adopted after the Deepwater Horizon disaster.
Read more » click here
County position on drilling expected March 19
While Brunswick County commissioners' stance on offshore oil and natural gas drilling is expected at their March 19 meeting, state officials have spoken against the federal plan. Gov. Roy Cooper and Attorney General Josh Stein submitted formal comments to the U.S. Bureau of Ocean Energy Management on March 9 reiterating North Carolina opposes oil and gas leasing for offshore drilling on North Carolina's coast. "Offshore drilling threatens North Carolina's economy and environment with little benefit to the state and should not be allowed off our coast," Cooper said in his comments, according to press secretary Ford Porter. "We cannot afford to endanger our ecologically sensitive coastlines or the natural and cultural resources that are the foundation of our state's tourism industry and coastal economy. Because offshore drilling threatens North Carolina's critical coastal industries and unique coastal environment with little benefit for our state residents, it is a bad deal for North Carolina," Cooper submitted in the comments. Cooper previously met with Interior Secretary Ryan Zinke after calling on him to make an official exemption for North Carolina, similar to his reprieve for the state of Florida, where Zinke announced Jan. 9 the Florida coasts are too heavily reliant on tourism as an economic driver for drilling. Stein also opposed expanded offshore drilling in his comments submitted to the BOEM. The BOEM Draft Proposed Program includes scheduling 47 offshore oil and gas lease sales to take place between 2019 and 2024. The schedule includes five lease sales in the North Atlantic and the Mid-Atlantic areas, as well as seven lease sales off the Pacific Coast. Many of the lease sales are scheduled for areas not used for any oil or gas development, like off of North Carolina's coast. "Protecting the people of North Carolina is my top priority, and that includes protecting our coastal economy's tens of thousands of jobs and billions in economic activity," Stein said in a statement released Friday. "I will do whatever it takes to stand up for the thousands of North Carolinians and 30 coastal communities that have voiced their opposition to this reckless plan that jeopardizes North Carolina's beautiful coast." At the county level, commissioners at their Jan. 16 meeting reversed a July 6, 2015, resolution that endorsed state and federal government steps to allow for offshore oil and natural gas development along the Atlantic Coast. Commissioners Randy Thompson, Mike Forte and chairman Frank Williams outvoted commissioners Marty Cooke and Pat Sykes to strike their support and take a neutral position while reviewing the latest information on the impact of seismic testing and offshore drilling. Thompson's motion sought 30 days to review information and then take up the discussion again. He said at the Feb. 22 meeting he would bring a new resolution to the board in March.
Read more » click here
Resolution against offshore drilling stalls in Brunswick
In a 4-1 vote, Brunswick County Commissioners voted to remove a resolution against offshore drilling from their meeting agenda Monday night.
Read more » click here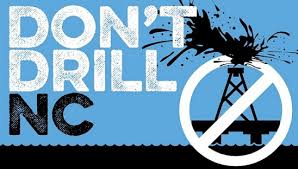 ---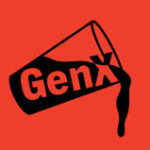 Previously reported –
Holden Beach Newsletter
Chemours has issued a press release announcing that the company will take measures to eliminate byproduct GenX wastewater emissions from its Fayetteville site. Click here to view the release.
In order to keep citizens informed, Brunswick County has established a website to share information about GenX as they learn it. You can find this page at www.brunswickcountync.gov/genx. The website contains a FAQ section that they update as they learn additional information (or receive additional questions), links to all their press releases and links to other resources like information from NCDEQ. There is also a link where citizens can go to sign up to receive email updates on the topic.
---
The Public Information Officer for Brunswick County announced that the County has taken legal action against DuPont and Chemours for contaminating the Cape Fear River.
10.31.2017
Statement from Brunswick County
The filing of formal legal action against Chemours and DuPont represents another crucial step in protecting our public drinking water supply. It sends a clear message that Brunswick County will simply not stand for the discharge of emerging or unregulated chemicals into our public drinking water supply. Let us be clear…we will ensure that any company that threatens this vital resource is held responsible. Furthermore, our litigation team is consulting the nation's leading experts to determine the best long-term water testing and treatment methods for the entire county. As part of that, we will ensure that the costs for doing so do not fall upon the rate payers, but upon those dumping the unregulated chemicals in the water.
For more information » click here
Top Story of 2017: GenX revelation leads to outrage, action
Discovery of toxic contaminant in region's drinking water raises host of questions, concerns and prompts calls for statewide rules
Read more » click here
GenX update: So where do things stand now?
Much of the talk over the toxic contaminant and other emerging compounds might have moved to Raleigh, but there are still plenty of unresolved issues outside of the General Assembly
Read more » click here
Lawmakers: Chemours should pay for NC GenX efforts
Many agree companies such as Chemours should pay to deal with problems caused by their pollution. But, actually getting money from polluters and providing it to state regulators, particularly for day-to-day costs such as staff and equipment, might be more difficult than it first appears. Earlier this month, the N.C. House unanimously passed a bill that would have provided $2.3 million in state funds, largely for equipment and personnel, to address emerging contaminants such as GenX. The state Senate promptly declined to take it up. Explaining his colleagues' move, Senate President Phil Berger, R-Rockingham, said in part that the bill "leaves North Carolina taxpayers holding the bag for expenditures that should be paid for by the company responsible for the pollution."
Read more » click here
Update –
EPA could have GenX health goal by summer's end
Federal regulators could set a GenX health goal by the end of the summer, a N.C. Department of Health and Human Services (HHS) official told a group of scientists Monday.
Read more » click here
---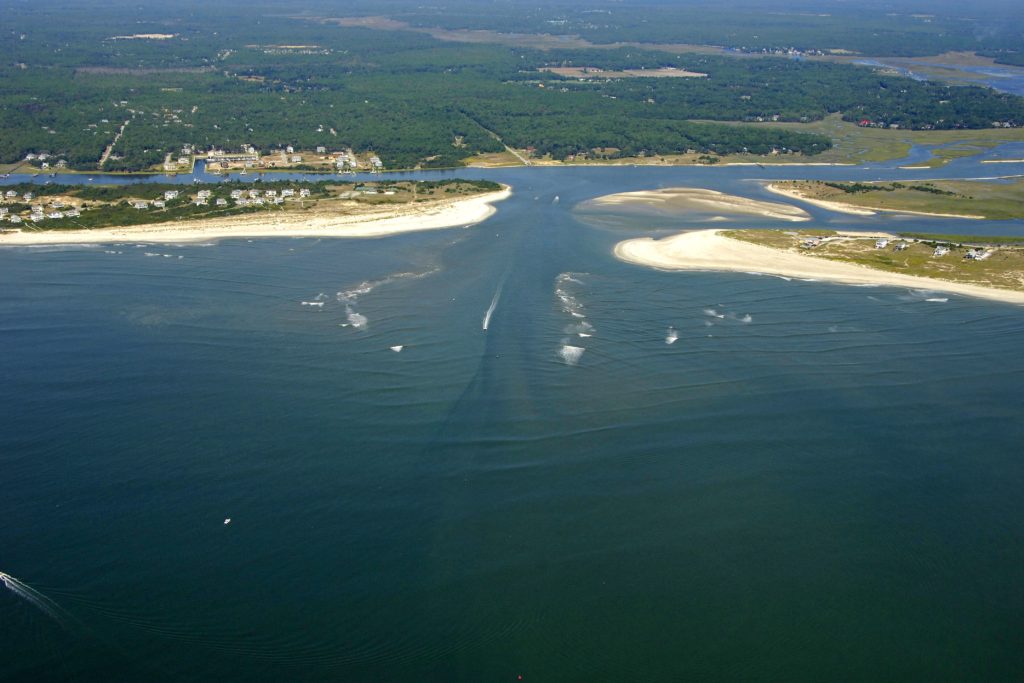 Previously reported –
Lockwood Folly dredging project delayed, another to start soon
Brunswick County officials planned for two attempts to dredge the Lockwood Folly Inlet navigation channel in late 2017. One plan will have to wait until late 2018 or 2019.
Ken Willson represents Aptim Coastal Planning and Engineering of North Carolina Inc., the firm commissioners unanimously approved hiring at their Nov. 20 meeting to study the feasibility of a "piggyback" pipeline dredge project. Speaking during commissioners' Feb. 5 agenda meeting, Willson said the size of the dredging project had changed, requiring major modifications to the Coastal Area Management Act (CAMA) permit the county hoped to work through.
A second contract commissioners approved with Aptim in December to spend $168,000 for North Carolina C Division of Water Resources to dredge the Lockwood Folly Inlet is anticipated to begin at the end of February, Assistant County Manager Steve Stone said.
Willson said the permit sharing plan to allow the Lockwood Folly Inlet dredging project to "piggyback" on a Army Corps of Engineers (USACE) contract awarded to Weeks Marine for beach restoration projects at Wrightsville Beach and Ocean Isle Beach won't work for early 2018. Weeks Marine was selected because it uses the proper pipe dredge equipment for the navigation channel dredge county staff sought for a 12-foot deep and 150 foot wide navigation channel through the inlet. Willson said after Aptim representatives met with Weeks Marine, the contractor said it would need the construction window, which usually runs from November-March, extended through April to add the extra project in Brunswick County. Weeks Marine also said it would need to expand the inlet channel to 14 feet deep and 190 feet wide instead of 12 by 150 feet. Willson said that led to an issue where the dredge would actually dig deeper than 14-foot channel depth so it would eventually settle at 14 feet. "The (contractor) felt if the project was to move forward, they would need to take additional core samples to ensure the sand below 14 feet is beach sand," he said. Increasing from 150 feet across to 190 feet also triggered the CAMA permit modifications. Willson said the new goal is to prepare the permits and plans to complete the dredging in 2018-19.
The window for dredging projects opens in November, but since it is still a piggyback project, Willson said Weeks Marine would still want to expand the construction window to April 2019. The project cost is estimated at $4.13 million. Willson said the project would be split with the state paying two-thirds of the cost, $2.75 million, while Brunswick County would cover the remainder.
County officials discussed in November partnering with Holden Beach or Oak Island to split the local cost and provide the beach sand from dredging for one of the towns to use on its beaches. If the county and a municipality split the remaining $1.38 million cost, each would pay about $750,000, Willson said. Commissioners didn't have to make a decision on moving ahead with the dredging at the Feb. 5 meeting, but by consensus they approved letting county staff look into it further to bring back later.
Read more » click here
Deeper, wider Lockwood Folly Inlet could be the answer to shoaling, though more costly
Read more » click here
Looking to go deeper, wider with Lockwood Folly Inlet
Read more » click here
Maintain Lockwood Folly Inlet dredging progress
Read more » click here
USACE has tentatively scheduled to begin inlet maintenance operations on or about February 21st with the hopper dredge CURRITUCK. Since the project will be performed by a 'hopper' dredge, there will be nearshore placement of beneficial beach quality sand. The local share of the project cost totals about $168,000, and the county has asked Holden Beach to pay for half, since the project will be placing sand near the Holden Beach shore.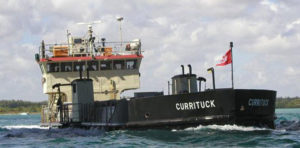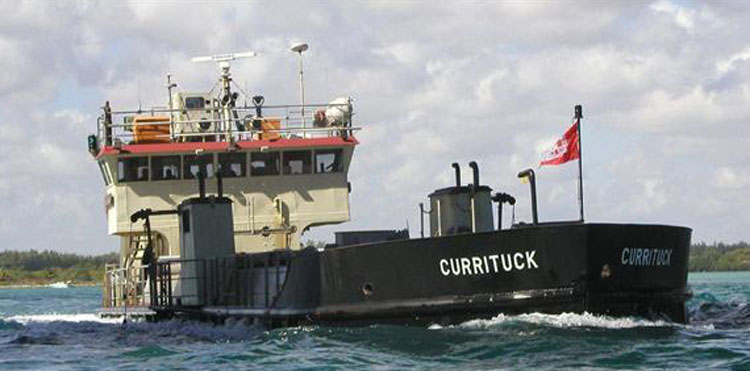 This vessel works in the shallow-draft ocean bar channels along the Atlantic coast. However, in addition to removing dredged material from the channel, the CURRITUCK can transport the material to the downdrift beach and deposit it in the surf zone to nourish sand-starved beaches.
Update –
Dredge boat CURRITUCK arrived here on Wednesday, February 21st to begin inlet maintenance operations. Since the project will be performed by a 'hopper' dredge, there will be nearshore placement of beneficial beach quality sand.
Holden Beach commissioners OK reimbursing county for dredging
Just a day before the Army Corps of Engineers' hopper dredge Currituck made it to Holden Beach on Feb. 21 to begin the Lockwood Folly Dredging Project, the Holden Beach Board of Commissioners approved reimbursing Brunswick County for the project. During their regular meeting Feb. 20, Christy Ferguson, the town's shoreline protection and recreation manager, told commissioners shoaling continues to be a problem for those traveling in the Lockwood Folly Inlet. Ferguson said the county secured the Currituck to both remove material and place about 40,000 cubic yards of sand in the close-by Holden Beach shore. Near-shore placement was done via a hopper dredge in 2015 and then in 2017. Ferguson said this doesn't put sand on the dry sand beach, but is near-shore replacement to about 10 feet deep. As a result of the sand being put on the Holden Beach side of Lockwood Folly Inlet, Ferguson said it's the staff's opinion that Oak Island isn't participating financially for this cycle. The county seeks a 50/50 split of the local share of the project with Holden Beach. Ferguson said the estimated cost of the project is $504,000, with two-thirds of the project being paid for by the state's Shallow Draft Navigation Fund. She said the county has already submitted the $168,000 local match, and requested the town reimburse the county $84,000. Holden Beach has $100,000 budgeted for dredging. Ferguson said if the board chooses to reimburse the county in anticipation of another dredging event before the summer starts, the remaining funds probably won't be sufficient for performing a 50/50 split without participation from Oak Island so a budget amendment might be needed later in the fiscal year. The board unanimously approved reimbursing the county.
Read more » click here  
Lockwood Folly Inlet Dredging Complete
The Lockwood Inlet Association has announced that the Lockwood Folly Inlet Dredging project for Spring is complete. The Army Corps hopper dredge Currituck arrived on the site in mid-February to finish this 14 day dredging cycle. According to the Association, "for the first time in several years our inlet has a good navigable channel. It has been quite a journey to say the least." "This is a huge win for our community, Brunswick County, and the state of North Carolina. We would like to thank those who really worked hard and put time into making this happen," added the Lockwood Inlet Association. The project included clearing the navigation channel to its authorized width and depth—about 150 feet wide by 12 feet deep—and placing over 100,000 cubic yards of beach-quality sand on Holden Beach. The state of NC shallow draft inlet fund which is supplemented by boater registration fees will pay for 2/3 of this project. The county and Holden Beach would be responsible for the remainder.
Read more » click here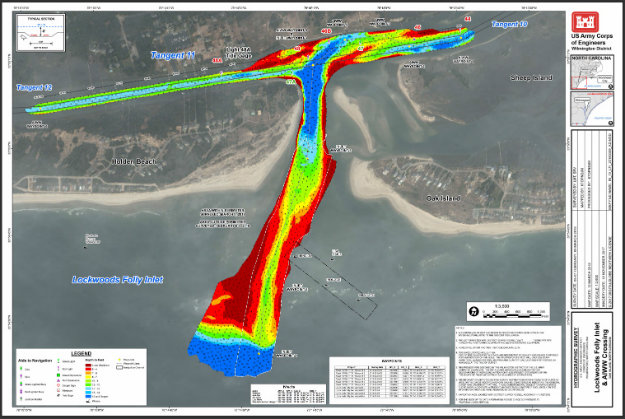 Shallotte Inlet is shoaling up, but what's the answer?
With no regular dredging plan, officials and boaters are searching for solutions. Shallotte Inlet isn't the first shallow-draft inlet in Brunswick County to suffer from shoaling issues. But when neighboring Lockwood Folly Inlet began shoaling up, locals in the Holden Beach area pushed for months to get it on a maintenance dredging schedule. Brunswick County Commissioners designated about $200,000 this year for inlet maintenance, with the town of Holden Beach reimbursing the county for a portion of the dredging cost. The last time Shallotte Inlet was dredged was about three years ago, said Ocean Isle Beach Mayor Debbie Smith. Yet last week, the Army Corps of Engineers dredged behind the inlet where the Shallotte River crosses the Intracoastal Waterway, a federally maintained waterway. Federal funding for dredging and maintaining shallow-draft inlets like Lockwood Folly and Shallotte dried up years ago, leaving local communities to fend for their own inlets, which can cost thousands of dollars to maintain. While it's been a battle to get the Lockwood Folly Inlet dredged, the inlet is a federally recognized navigation channel — something Smith said Shallotte Inlet has never been, making it even less likely to garner attention for its dredging needs. While the inlet is able to attain state funding for dredging, which will pay two-thirds of the cost of a dredging project, Smith said a project like a full dredging event for the inlet would take months of planning and permitting before the town could "take on that kind of challenge and funding."
Read more » click here
---
Corrections & Amplifications –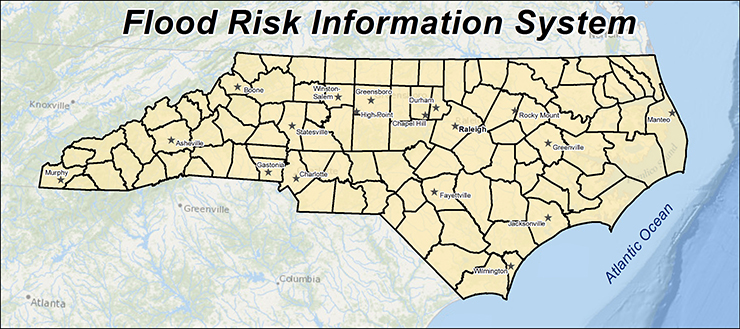 Flood Insurance Rate Maps (FIRM)
Previously reported – February 2017
Using the first major upgrade in eight years, state officials have released preliminary flood-plain maps and the news is largely good for Holden Beach residents.  The vast majority (92%) of the properties on Holden Beach will see a decrease in their insurance cost.
In February of 2016 we entered the Review Period, any proposed revisions are reviewed and then remapped. Then we enter the Approval Period, if approved they will issue a Letter of Final Determination. The maps will only take effect when adopted and implemented by the local government. The local government will then have six (6) months to adopt the maps.  Unfortunately, we are unable to adopt prior to obtaining the letter of determination. The Town will prepare a draft resolution pending obtaining the letter of determination. The Town will be ready when the maps are finally approved.
A Letter of Final Determination (LFD) is a letter the Federal Emergency Management Agency (FEMA) sends to the Chief Executive Officer of a community stating that a new or updated Flood Insurance Rate Map (FIRM) or Digital Flood Insurance Rate Map (DFIRM) will become effective in 6 months. The letter also notifies each affected flood prone community participating in the National Flood Insurance Program (NFIP) that it must adopt a compliant floodplain management ordinance by the map effective date to remain participants in good standing in the NFIP.
The cost of delaying approval is in excess of four (4) million dollars a year for unnecessary additional insurance coverage. HBPOA position is that, instead of sitting on our hands we should be yelling and screaming about getting these maps approved. Mike requested the Board take a proactive role with both FEMA and our elected state officials.
Adoption Resolution 17-01,
Urging Action on the FEMA Flood Map Process
The preliminary maps were published in August 2014, some forty-two (42) months ago. We anticipate that we will be getting FEMA's LFD on February 28th. 
Update –
The Town has received approval from FEMA for revisions to the Holden Beach Flood Insurance Rate Maps (FIRM). These map revisions will be effective August 28, 2018 once the Town formally updates our local ordinances. The Town staff is working on an implementation schedule and anticipates being able to use the new maps for construction in late May. These maps may be viewed at http://www.ncfloodmaps.com. 
Please remember that until the full review and final documents are officially completed there may be a change. However, currently the Town of Holden Beach is moving ahead in good faith with assurance that after years of anticipation, the end is near. August 28, 2018 will be here before we know it.

---
Tah-Dah!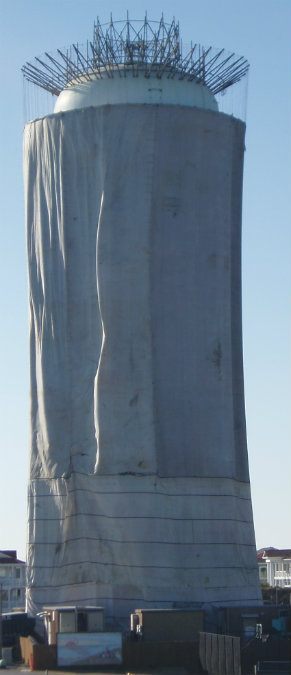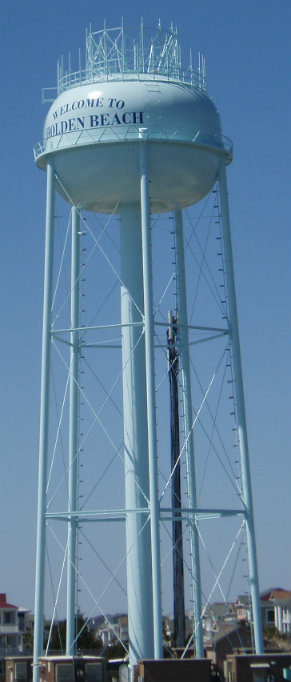 Water Tower
In June of 2016 an appropriation was made for maintenance and repairs of the water tower. The water tower was constructed over thirty-five (35) years ago and needs a complete strip down and paint job. Work was supposed to be completed by Easter in 2017. In September of 2017 we were informed that they will be repainting the water tower this winter. Everything attached to the tower needed to be removed, all the cell phone equipment was temporarily placed on two monopole towers. Well they have finally completed repainting the water tower. Although the cell phone equipment placed on the two monopole towers has not been put back on the water tower yet. It appears that the project may not be completed by Easter in 2018. So, it's taken well over a year to do the project and is behind schedule by one year.
---
Odds & Ends –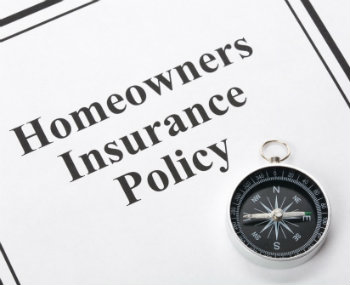 North Carolina Rate Bureau Requests 18.7% Increase for Homeowners Insurance

Bureau seeks 25 percent homeowners insurance rate hike for county beaches
Read more » click here
Insurance commissioner rejects proposed homeowners insurance rate increase, public hearing set
Read more » click here
NC Dept. of Insurance rejects request for 18.7 percent increase in homeowners insurance
Read more » click here
Commissioner denies homeowners insurance rate increase
Read more » click here
NC Department of Insurance press release
The North Carolina (NC) Rate Bureau in November 2017 proposed a significant rate increase for homeowner insurance rates across the State. On January 5, 2018, the NC Department of Insurance issued a press release announcing the NC Insurance Commissioner's response to the request.
Insurance Commissioner Causey rejects proposed Homeowners Insurance rate increase: Sets Hearing Date
Read the press release » click here
Update –
NC homeowners insurance increase on hold … for now
State, industry to talk about proposal to bump coastal rates up by 25 percent
Read more » click here
Bureau seeks average 18.9 percent rate hike for dwelling insurance
The N.C. Rate Bureau, which is not part of the Department of Insurance, represents all companies writing property insurance in the state. The Rate Bureau requested a statewide average rate increase of 18.9 percent, varying by territory, with a requested effective date of Oct. 1, 2018. This filing includes a requested increase of 40.5 percent for extended coverage (wind) policies, but a decrease of 20.8 percent for fire polices, making the statewide average request an increase of 18.9 percent.
Dwelling insurance policies are not homeowners' insurance policies. Dwelling policies are offered to non-owner-occupied residences of no more than four units, including rental properties, investment properties and other properties that are not occupied full-time by the property owner.
The filing will be reviewed by Department of Insurance experts to determine what, if any, rate adjustments are warranted. If NCDOI and the Rate Bureau do not initially agree on the proposed rate changes, a public hearing will be called in which both parties would present their cases to a hearing officer, who would then determine the appropriate rate level.
The filing is available for public review on the Department of Insurance website, http://www.ncdoi.com/PC/
Read more » click here
Bureau seeks rate hike for rental home, beach house insurance
Following a homeowners insurance rate increase request in November 2017, the North Carolina Rate Bureau filed for a dwelling insurance rate increase Feb. 7. The N.C. Rate Bureau, which is not part of the N.C. Department of Insurance, represents all companies writing property insurance in the state.
Barry Smith with the Department of Insurance said dwelling insurance policies are typically not for primary residences, which are covered by homeowners' insurance policies, but rental properties or a beach house — residences of no more than four units that are not occupied full-time by the property owner. The bureau requested a statewide average rate increase of 18.9 percent, varying by territory, effective Oct. 1.
Read more » click here
---
This & That –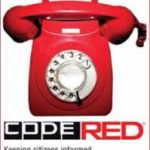 CodeRED Emergency Communications Network
Do you want to have the latest information about warnings in our area? Sign up for emergency notices and critical community alerts. When one takes place, Brunswick County utilizes a mass notification system to call, text and email individuals with important information. CodeRED is a lifesaving notification system that keeps residents informed of emergencies near them.
Brunswick County strongly encourages residents to enroll to receive alerts. The CodeRED system will allow you to manage your own information and update your contact information on your own. This information is private and is not sold or shared with outside parties. Please take a moment to sign up for alerts by clicking here so you can stay safe.
---
How biased is your news source?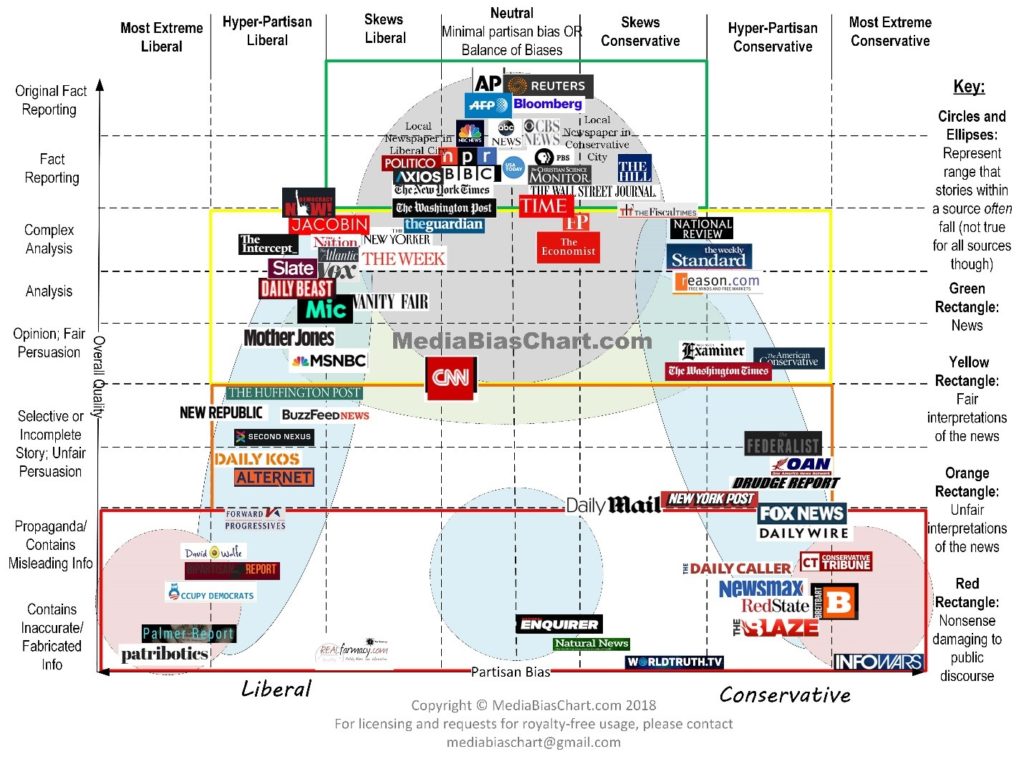 Read more » click here
---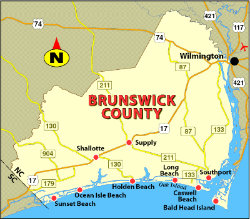 Brunswick fastest-growing county in NC since 2010
Brunswick County has grown 21.8 percent since April 2010, the largest percent growth of any county in the state, according to estimates released Thursday by the U.S. Census Bureau. The county also was the fastest growing in the state for 2016-17, increasing its population by 3.6 percent or 4,544 residents.
Read more » click here

Fastest Growing Counties / Brunswick Ranked
2006    14th
2007    17th
2008    28th
2009    65th
2010   Census Year
2011    30th
2012    93rdr
2013    47th
2014    47th
2015    53rd
2016    19th
2017    1st
Brunswick County ranked as fastest growing county in the state once again
Brunswick County is once again the fastest growing county in the state, according to the report, between 2010 and July 2017 Brunswick County's population increased by 21.8 percent, or by 23,466 people.
According to the Census Bureau report, "There were 10.3 million people in North Carolina as of July 1, 2017. North Carolina remains the 9th largest state in the nation and experienced the 5th largest numeric change between April 1, 2010 and July 1, 2017."
In the United States, Brunswick County's metro area, which includes Myrtle Beach and Conway, was the second fastest growing area in the country. According to a recent study, the growth in Brunswick County is made up of predominantly non-native residents, meaning they have moved to North Carolina from another state or country.
Read more » click here
Non-natives now outnumber native southeastern N.C. residents
Anecdotally, people have commented about retirees flocking to the Tar Heel state. Now there is data to prove it's happening. It's something you could probably already feel, but now, there's data to confirm it. Of North Carolina's 100 counties, non-native residents outnumber natives in 18. Brunswick County's non-native residents are now estimated to make up 53 percent of its total population;
Read more » click here
---
Factoid That May Interest Only Me –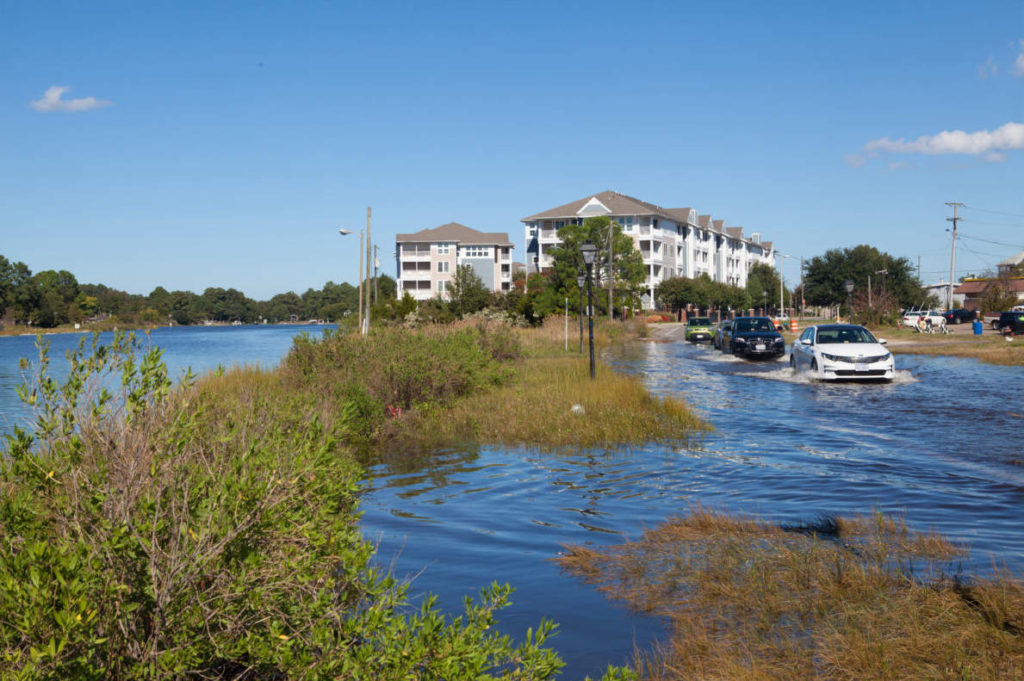 Fixing the broken National Flood Insurance Program
As expiration of a much-criticized program necessary to coastal development looms, experts and real estate officials are debating how to tweak a system nearly everyone acknowledges is faulty. The National Flood Insurance Program (NFIP) was founded in 1968 to offer coverage to homes in flood areas, ideally allowing the government to incentivize flood plain management. In the ensuing decades, as increasingly inhabited coastal communities have been struck by wetter storms, the program has built up an accumulated debt of about $24.6 billion — an amount that doesn't include the devastation from this year's Hurricanes Harvey, Irma and Maria — as premiums paid into it have proven unable to account for damages paid out. On Dec. 8, the NFIP will expire, unless further action is taken by Congress. While the House has passed its version of a reauthorization bill, the Senate has yet to vote on such a measure. Regardless of reauthorization, the program is widely seen as flawed, with properties that have repeatedly flooded posing exorbitant risk and cost to taxpayers while owners there are incentivized to rebuild rather than elevating their homes or moving out of risky areas.
Read more » click here
The National Flood Insurance Program
The National Flood Insurance Program aims to reduce the impact of flooding on private and public structures. It does so by providing affordable insurance to property owners and by encouraging communities to adopt and enforce floodplain management regulations. These efforts help mitigate the effects of flooding on new and improved structures. Overall, the program reduces the socio-economic impact of disasters by promoting the purchase and retention of general risk insurance, but also of flood insurance, specifically.
Read more » click here
National Flood Insurance Program: Reauthorization
Congress must periodically renew the NFIP's statutory authority to operate. On December 22, 2017, the President signed legislation passed by both houses of Congress that extends the NFIP's authorization for four more weeks. It previously had been set to expire at midnight on December 22, 2017. Congress must now reauthorize the NFIP by no later than January 19, 2018.
Read more » click here
National Flood Insurance Program lapses on government shutdown
Read more » click here
National Flood Insurance Program: Reauthorization
Congress must now reauthorize the NFIP by no later than 11:59 pm on March 23, 2018.
Read more » click here
Update –
Flood insurance program remains in limbo as U.S. Senate makes few moves before deadline
The National Flood Insurance Program's federal authorization is set to lapse in less than three weeks, setting the latest deadline for lawmakers on Capitol Hill to hash out a deal to overhaul a critical program that's deeply in debt.
There's been scarce sign of action in Congress, though, with few signs of progress toward bridging wide gaps separating fiscal hawks bent on shrinking the program from coastal lawmakers — including Louisiana's delegation — who've insisted on shielding homeowners from rising costs.
Congress appears all but certain to punt again when the latest deadline hits on March 23. If so, it will mark the fourth time since the NFIP first expired at the end of September.
Read more » click here
Jury is out on Trump Administration flood insurance proposal
As part of its proposed budget, the Trump Administration floated the idea of tweaking the struggling National Flood Insurance to benefit low-income policyholders, an idea that is being met with mixed reactions on the North Carolina coast. The idea is buried deep in the Administration's 2019 budget proposal, which is widely viewed as a messaging document. Neither the federal Office of Management and Budget nor the Federal Emergency Management Agency (FEMA), which oversees flood insurance, responded to requests seeking detailed policy information.
In North Carolina, nearly 134,000 properties are insured through the NFIP with premiums averaging about $820. While enacting the proposal would benefit low-income policyholders, real estate agents worry it would result in rapid premium hikes on older homes, while environmentalists worry it might encourage property owners to build in risky areas.
The NFIP has been involved in many budget battles in recent months, and is currently operating under a short-term extension that expires March 23. Realtors and coastal governments have expressed concerns that the 90-day extensions leave the program operating in unstable fashion.
Read more » click here
National Flood Insurance Program: Reauthorization
Congress must periodically renew the NFIP's statutory authority to operate. On March 23, 2018, the President signed legislation passed by Congress that extends the National Flood Insurance Program's (NFIP's) authorization to July 31, 2018. Congress must now reauthorize the NFIP by no later than 11:59 pm on July 31, 2018.
FEMA and Congress have never failed to honor the flood insurance contracts in place with NFIP policyholders. In the unlikely event the NFIP's authorization lapses, FEMA would still have authority to ensure the payment of valid claims with available funds. However, FEMA would stop selling and renewing policies for millions of properties in communities across the nation. Nationwide, the National Association of Realtors estimates that a lapse might impact approximately 40,000 home sale closings per month.
NFIP reauthorization is an opportunity for Congress to take bold steps to reduce the complexity of the program while transitioning it to a sounder financial framework. The level of damage from the 2017 hurricanes makes it abundantly clear that FEMA needs a holistic plan to ready the Nation for managing the cost of catastrophic flooding under the NFIP.
Read more » click here 
Your flood insurance policy may have run out of reprieves
Since the fall of 2017, the National Flood Insurance Program has been poised to expire six times. And six times, Congress has eventually kept it alive with a temporary funding reprieve. The seventh time may not be so easy. The latest spending bill approved by Congress will keep the NFIP up and running until July 31, but this time there is a caveat. NFIP funding is no longer on the same timetable as the federal budget.
So, what does that mean in real terms? The flood insurance program was always included in spending bills that were necessary to avoid federal government shutdowns. Now, the NFIP will expire two months before the next spending bill. Essentially, this is a tactic to force flood insurance reform this summer. And that led the National Association of Professional Insurance Agents to declare they were "alarmed'' by the ramifications. "The threat of Congress recessing for August with the NFIP lapsed is a real possibility,'' said Jon Gentile, a vice president for the insurance agents group. "In fact, this year alone, while attached to 'must pass' appropriations legislation, the NFIP lapsed briefly twice.''
So, what's going on? It's sort of a family fight. Just on a national scale. Much of the country looks at the $25 billion debt the NFIP has run up in the past decade and insists we must stop subsidizing rates. Coastal states, meanwhile, are crying foul. And you probably should be, too. If the NFIP were allowed to lapse, it would devastate the real estate market in Tampa Bay and elsewhere. Sales of homes in low-lying areas would practically screech to a halt, and that would drive down sale prices and eventually affect the area economy. Similarly, a revamping of the NFIP could potentially drive up flood insurance rates for a lot of middle class homes to an unhealthy level. In other words, we are now counting on Congress to find a sane, equitable solution. In four months. After going years without figuring out an appropriate fix. Now you know why my keyboard is sweating.
To be fair, there is no simple answer. When Congress tried to fix it in 2012, with the Biggert-Waters Act, it sent flood insurance rates soaring to absurd levels. Congress reversed the worst features of Biggert-Waters in 2014 but didn't really address the mounting debt. Four years later, we're still seeking a solution that works for the entire country. But the fact that lawmakers separated flood insurance from this latest spending bill could be a sign that the budget hawks are starting to gain some ground in this war. "The weight and burden of this cost is in the back of congressional minds, along with the ongoing debt,'' said Laura Lightbody, who directs the Pew Charitable Trusts flood-prepared communities initiative. "At what point is enough enough? Taxpayers are continually on the hook for this rebuilding of these repetitive loss properties.''
The U.S. House of Representatives passed flood insurance legislation last year that Lightbody said included many positive reforms, but also troubling language for some coastal communities. The Senate never took up the House reforms, but instead has several bills of its own. None of that bodes well for a solution this summer, but Sanibel insurance executive Chris Heidrick says the situation is not as dire as it might seem. While the NFIP has been removed from the spending bill schedule, it could still be temporarily reauthorized until after the 2018 elections. Then a new Congress could take a stab at the problem next year.
Heidrick, who is the chairman of the National Flood Insurance Task Force, said the answer could be provided by the growing industry of private flood insurance. While there was once concern that private companies would cherry pick all the safest policies, Heidrick says the early evidence indicates the opposite. The NFIP is not charging enough for policies in preferred, or low-risk areas, and overcharging in the mandatory zones. So private companies can actually make more money by providing cheaper coverage for the most hazardous properties. And that's an indication that the NFIP needs to overhaul its pricing strategy. In other words, all those $400 policies need to be more expensive and those $4,000 policies need to be cheaper. "The private market has always been able to innovate more quickly,'' Heidrick said. "What we're seeing now is private insurers may be providing a road map for Congress to follow.''
In the interim? It's business as usual.
Read more » click here 
---
Things I Think I Think –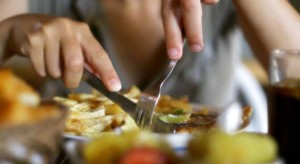 Eating out is one of the great little joys of life.
Restaurant Review:
Dinner Club visits a new restaurant once a month. Ratings reflect the reviewer's reaction to food, ambience and service, with price taken into consideration.
///// October 2017
Name:              Angelo's Pizzeria & Bistro
Cuisine:           Italian
Location:        110 Shallotte Crossing Pkwy Suite D-3, Shallotte, NC
Contact:          910.754.2334 / www.angelosbistro.net
Food:                Average / Very Good / Excellent / Exceptional
Service:           Efficient / Proficient / Professional / Expert
Ambience:      Drab / Plain / Distinct / Elegant
Cost:                Inexpensive <=17 / Moderate <=22 / Expensive <=27 / Exorbitant <=40
Rating:           Two Stars
A very good local Italian restaurant, serving a wide variety of pizzas, pastas and traditional Italian dishes. Dining in a casual relaxed atmosphere with a menu that offers something for everyone. They also have an extensive wine list, which earned them Wine Spectator's "Award of Excellence". I've never heard anything but good reviews about this restaurant.
Did you know that they removing in November?
Angelo's Bistro plan to be in their new location, across from St. Brendan's Catholic Church on HWY 17, this November.
Did you know that they sell wine?
One of the finest wine selections in Brunswick County!  Their wine list is a multi-year Award of Excellence winner from Wine Spectator Magazine. Wine discount of 50% off wine list prices on Wednesdays, bottles are also available for retail sale.

CAMIGLIANO Brunello di Montalcino 2009
Rating                                        89
Wine Spectator                        $50
Online Average Price              $42
Angelo's Price                          $36       (Discounted Amount)
---
/////
Book Review:
Read several books from The New York Times best sellers fiction list monthly
Selection represents this month's pick of the litter
/////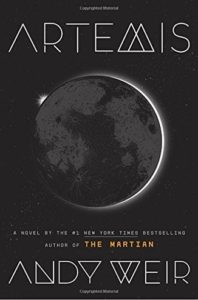 ARTEMIS by Andy Weir
Andy Weir's 2014 debut novel The Martian was a best seller which was turned into a blockbuster movie. Once again Weir has set an action-adventure in space. This time the action takes place a little closer to home on Artemis, the first colony on the moon. There a resourceful protagonist improvises scientific solutions to escalating dangers. Artemis although not as good as The Martian was sufficiently entertaining.

THE MARTIAN by Andy Weir
Left behind by his crew, after a thoroughly credible misunderstanding, Astronaut Watney is stranded on the surface of Mars. What could go wrong? Oh, wait. All alone in the unforgiving environment he steadfastly confronts one obstacle after the next. In mortal danger the whole time, with almost no chance of survival, nothing goes as planned yet he struggles to stay alive. Brilliantly ingenious techno- thriller, set on the surface of Mars.
---
HBPOIN / Lou's Views
.         • Gather and disseminate information
.          • Identify the issues and determine how they affect you
.          • Act as a watchdog
.          • Grass roots monthly newsletter since 2008