Lou's Views
News & Views / April Edition

Calendar of Events – 
---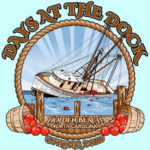 Days at the Docks Festival
April 28th – 29th
Holden Beach

The annual festival occurs in April or May and is sponsored by the Greater Holden Beach Merchants Association. It's the Holden Beach way to kick-off the Spring and start the vacation season. In addition to the food and arts & crafts, enjoy live music & entertainment, a horseshoe tournament and the world famous "Bopple Race". Lots of activities for the entire family!
For more information » click here
---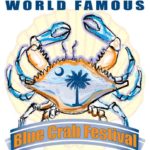 Blue Crab Festival
May 19th – 20th
Little River SC

This will be the 37th Annual World Famous Blue Crab Festival. It is held on the waterfront in Little River and is one of the largest festivals in the Southeast. The purpose of this festival is one that supports and showcases the fabulous atmosphere of the local communities.
For more information » click here
---
Events


Discover a wide range of things to do in the Brunswick Islands for an experience that goes beyond the beach.
For more information » click here
---
Calendar of Events – Island

---

The Town will sponsor a Paint it Purple Cancer Survivors' Dessert and Ice Cream Social on Thursday, April 19th at 1:00 p.m. Survivors, their guests and citizens who would like to show support should call (910) 842-6488 by Thursday, April 12th to pre-register. To help support the cause, we ask that you please wear purple to the event if possible.
---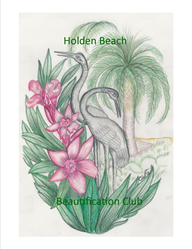 Holden Beach Beautification Club Plant Sale
The HBBC is holding their 7th Annual Plant Sale on Friday, April 27th and Saturday, April 28th at the Emergency Operations Center, which is beside Food Lion located at 1044 Sabbath Home Road. Landscaping plants, perennials, annuals, herbs and gardening gloves will be available for purchase. All proceeds are earmarked for beautification projects on the island and the entrance to the bridge. Visit the Beautification Club's website at http://holdenbeachbc.org/ if you are unable to attend the plant sale but would like to make a contribution.
---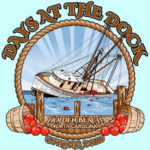 Days at the Docks Festival
This is either a one or two-day event. The festival occurs in April or May of each year and is sponsored by the Greater Holden Beach Merchants Association. This year it is April 28th & 29th. It's the Holden Beach way to kick-off the Spring and start the vacation season.
---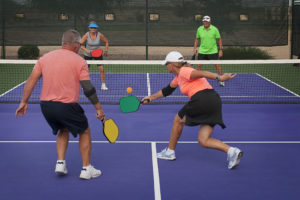 Pickleball Tournament
Holden Beach is holding their second town sponsored Pickleball Tournament May 4th, 5th & 6th. The tournament will be open to ages 18 and up. Teams will compete by self-ranking for men's doubles, women's doubles and mixed doubles.


What is Pickleball you ask?
Pickleball: growing sport for seniors
Pickleball originated in 1965 on Bainbridge Island, Washington. The ball used is a perforated plastic ball similar to a Whiffle ball. The game is easy for beginners to learn, but can develop into a fast-paced, competitive game for experienced players. The net is a couple inches lower than a tennis court net and the court is smaller too (20 feet by 44 feet vs. 36 by 78), and the paddles are oversized ping pong paddles made of plywood, aluminum or graphite. The game can be played with two or four players. Experience in tennis, badminton and ping pong is helpful, as there are similarities with those sports. There already are over 100,000 players in the United States alone. When tennis and badminton players find it difficult to navigate the larger courts, the next step is Pickleball, where there is not as much running required.
Read more » click here
---
Concerts on the Coast Series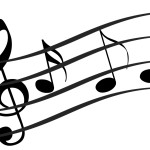 The Town's summer concert series calendar has been released! Live performances featuring local musical groups are held at the pavilion on Sunday evenings from late May to early September. The concerts are free of charge.
For more information » click here
---
Parks & Recreation / Programs & Events
For more information » click here
---
Reminders –
Free Dump Week
Brunswick County will be hosting its spring free dump week at the Brunswick County Landfill April 16th – April 21st.  Brunswick County residents and/or property owners may dispose of all materials, except for regular household trash or new construction debris, free of charge. Proof of Brunswick County residency or property ownership is required and will be checked at the landfill entrance.
Brunswick County Landfill
172 Landfill Rd NE, Bolivia, NC 28422
Hours of operation are Monday through Saturday 8am until 4pm.
---
Brunswick County Shred Event
On April 27th, bring your files that need to be shredded to the Brunswick County Complex between 9:00 a.m. and 12:00 p.m. The County will have shred trucks parked in the parking lot between buildings B & G (look for the signs). This event is free and open to all businesses, property owners and residents of Brunswick County. For more information call (910) 253-2520. 
Brunswick County Governmental Center
3325 Old Ocean Hwy.
Bolivia, NC 28422
---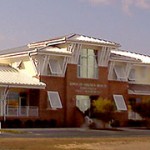 The Board of Commissioners' May Regular Meeting was moved to the second Tuesday of the month, MAY 8th
---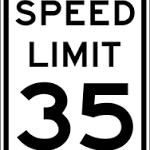 Speed Limit
Please take notice – Speed limit seasonal limitations, in accordance with Town Ordinances.Speed limit will change on OBW from 45mph to 35mph west of the general store. This change took place on April 1st and be in effect through September 30th .

---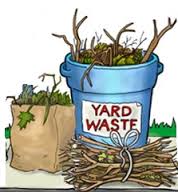 Yard Waste Service
Yard debris pick-up will be provided twice a month on the 2ndand 4th Fridays during the months of March, April and May. Please have yard waste placed at the street for pick-up on Thursday night.
Yard debris needs to be secured in a biodegradable bag or bundled in a maximum length of five (5) feet and fifty (50) pounds in weight. A total of ten (10) items (bundles of brush/ limbs, bags) will be picked up by Waste Industries. Yard waste must be placed at the street for pick-up. No pick-ups will be made on vacant lots or construction sites.
---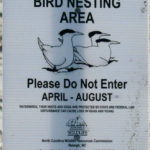 Bird Nesting Area
NC Wildlife Commission has posted signs that say – Bird Nesting Area / Please don't disturb. The signs are posted on the west end beach strand around 1339 OBW.

People and dogs are supposed to stay out of the area from April through November
. 1) It's a Plover nesting area
. 2) Allows migrating birds a place to land and rest without being disturbed
---
Building Numbers
Ocean front homes are required to have house numbers visible from the beach strand.
Please call Planning and Inspections Department at 910.842.6080 with any questions.
§157.087 BUILDING NUMBERS.
(A) The correct street number shall be clearly visible from the street on all buildings. Numbers shall be block letters, not script, and of a color clearly in contrast with that of the building and shall be a minimum of six inches in height.
(B) Beach front buildings will also have clearly visible house numbers from the strand side meeting the above criteria on size, contrast, etc. Placement shall be on vertical column supporting deck(s) or deck roof on the primary structure. For buildings with a setback of over 300 feet from the first dune line, a vertical post shall be erected aside the walkway with house numbers affixed. In all cases the numbers must be clearly visible from the strand. Other placements may be acceptable with approval of the Building Inspector.
---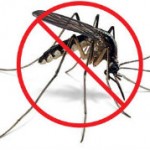 Mosquito Control
.

Current EPA protocol is that spraying is complaint driven
The Town is unable to just spray as they had in the past
. 1) Complaint based
. 2) Citizen request
. 3) Proactively monitor hot spots
They recommend that you get rid of any standing water on your property that you can
Urged everyone to call Town Hall if they have mosquito issues so that they can spray
Spraying is complaint based, so keep the calls coming!
---
Volunteers needed
The Town is always looking for people to volunteer for their various boards and committees. If you are interested in serving, please fill out a resume form and submit it to heather@hbtownhall.com.
---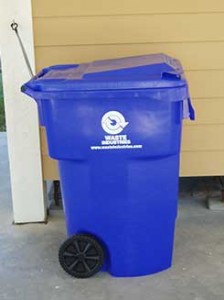 Curbside recycling
Waste Industries is now offering curbside recycling for Town properties that desire to participate in the service. The service cost is $54.00 annually paid in advance to the Town of Holden Beach and consists of a ninety-six (96) gallon cart that is emptied every other week.
Curbside Recycling Application » click here
Curbside Recycling Calendar » click here

---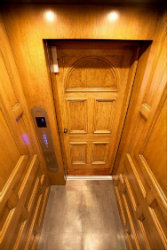 Elevators
Most states mandate that elevator systems be tested and inspected annually. Currently the state of North Carolina does not require annual inspections to be performed on all elevator systems. The use of unsafe and defective lifting devices imposes a substantial probability of serious and preventable injury to your family and guests. It is in the owner's best interest to minimize injuries and liability by scheduling an annual safety inspection to ensure the safe operation of their elevator system.

---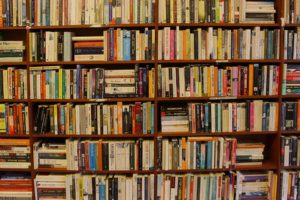 Library
If you need something to keep you busy in this colder weather, make sure to visit the island library. The library is in the upstairs of Holden Beach Town Hall. All the books were donated. Patrons of the library don't have to check out a book; they are on the honor system to return it.

---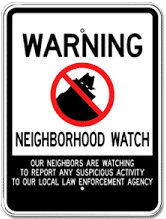 Neighborhood Watch –
• Need to look out for each other
• Call 911 if you see or hear anything suspicious
• Fill out Keep Check Request Form if you will be out of town
• Submit completed Property Registration Form
• Pickup copy of Protecting Your Home
---
Upon Further Review –
---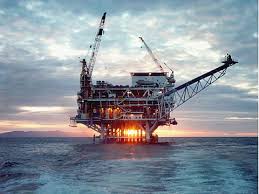 Seismic Testing / Offshore Drilling
Previously reported – September 2015
Resolution 15-09 is in opposition to offshore exploration and drilling. Why? Because we have a tourism based economy, along with the local fishing industry and quality of life depends on the health and welfare of our natural resources. We believe that the inherent risks to our region from offshore exploration and drilling have the potential to irrevocably harm our natural environment, our economic well-being and our overall quality of life. Including us there are now 79 municipalities that have passed resolutions opposing offshore exploration and drilling.
Previously reported – January 2018
Trump Moves to Open Nearly All Offshore Waters to Drilling
Read more » click here
Cooper: NC to sue if kept in offshore drilling plan
Governor threatens legal action if Trump administration pushes plan to open coast to oil exploration. "No way. Not off our coast," Cooper said of oil exploration.
Read more » click here
Resolution against offshore drilling stalls in Brunswick
In a 4-1 vote, Brunswick County Commissioners voted to remove a resolution against offshore drilling from their meeting agenda Monday night.
Read more » click here

Update –

Zinke sees low demand, strong opposition, for new offshore drilling
Interior Secretary Ryan Zinke acknowledged Friday that President Trump's plan to open large swaths of the East and West coasts to offshore oil and natural gas drilling faces significant headwinds. Speaking to an offshore wind conference in New Jersey, Zinke said drilling companies are not that interested in new areas offshore, while there's "strong opposition" in most of the neighboring states. The acknowledgements could be a sign that Zinke will significantly narrow his plan, released in January, for offshore drilling. Under the plan, the entire Gulf of Mexico, Pacific and Atlantic coasts and areas around Alaska would be open to drilling.
Read more » click here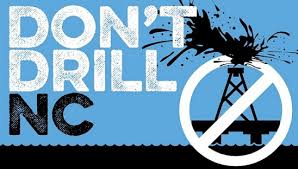 ---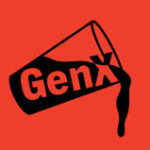 Previously reported –
Holden Beach Newsletter
Chemours has issued a press release announcing that the company will take measures to eliminate byproduct GenX wastewater emissions from its Fayetteville site. Click here to view the release.
In order to keep citizens informed, Brunswick County has established a website to share information about GenX as they learn it. You can find this page at www.brunswickcountync.gov/genx. The website contains a FAQ section that they update as they learn additional information (or receive additional questions), links to all their press releases and links to other resources like information from NCDEQ. There is also a link where citizens can go to sign up to receive email updates on the topic.
---
The Public Information Officer for Brunswick County announced that the County has taken legal action against DuPont and Chemours for contaminating the Cape Fear River.
10.31.2017
Statement from Brunswick County
The filing of formal legal action against Chemours and DuPont represents another crucial step in protecting our public drinking water supply. It sends a clear message that Brunswick County will simply not stand for the discharge of emerging or unregulated chemicals into our public drinking water supply. Let us be clear…we will ensure that any company that threatens this vital resource is held responsible. Furthermore, our litigation team is consulting the nation's leading experts to determine the best long-term water testing and treatment methods for the entire county. As part of that, we will ensure that the costs for doing so do not fall upon the rate payers, but upon those dumping the unregulated chemicals in the water.
For more information » click here
Update –

Wilmington officials ask NC to shut down GenX production
County officials are asking that the N.C. Department of Environmental Quality (DEQ) shut down operations that result in the production of chemicals like GenX, which have been discharged into the Cape Fear River and discovered in Wilmington-area drinking water systems.
Read more » click here
---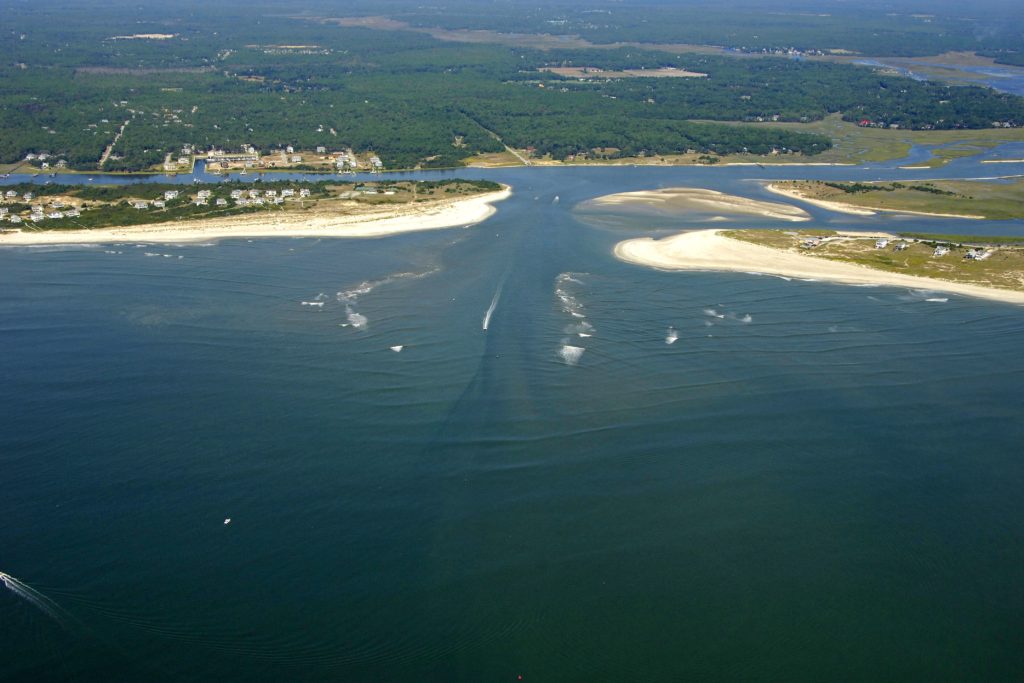 Previously reported –
Lockwood Folly Inlet Dredging Complete
The Lockwood Inlet Association has announced that the Lockwood Folly Inlet Dredging project for Spring is complete. The Army Corps hopper dredge Currituck arrived on the site in mid-February to finish this 14 day dredging cycle. According to the Association, "for the first time in several years our inlet has a good navigable channel. It has been quite a journey to say the least." "This is a huge win for our community, Brunswick County, and the state of North Carolina. We would like to thank those who really worked hard and put time into making this happen," added the Lockwood Inlet Association. The project included clearing the navigation channel to its authorized width and depth—about 150 feet wide by 12 feet deep—and placing over 100,000 cubic yards of beach-quality sand on Holden Beach. The state of NC shallow draft inlet fund which is supplemented by boater registration fees will pay for 2/3 of this project. The county and Holden Beach would be responsible for the remainder.
Read more » click here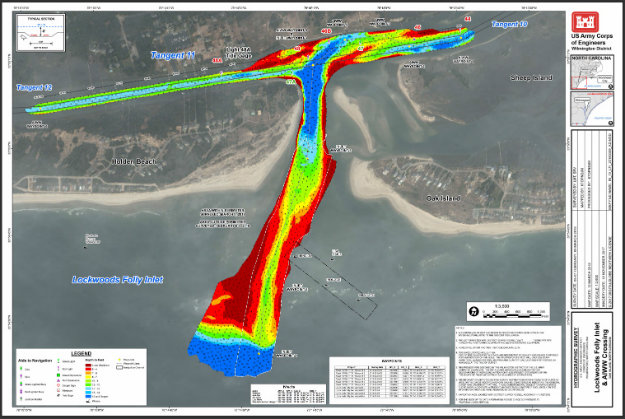 Update –
Lockwood Folly Inlet in best shape in a decade following recent dredging, corps says
The U.S. Army Corps of Engineers special purpose dredge Currituck has finished opening Lockwood Folly Inlet and officials report the channel is straighter and deeper than it's been in a decade. Jim Medlock, shallow draft inlet navigation program project manager for the corps' Wilmington District, said the job cost about $480,000 to $500,000, less than the $580,000 budgeted. The state's shallow draft inlet fund paid for two-thirds, with the remainder split between Brunswick County and Holden Beach.
Heavily used by commercial fishermen, charter fishing guides and recreational boaters, the inlet was so badly shoaled that the U.S. Coast Guard removed the 10 navigational buoys in April 2017. Two corps dredges worked the inlet last summer, but the relief was short-lived when Hurricane Irma blew through in September, pushing sand into the outer reach of the channel. While most of the main Lockwood Folly channel is back to its federally authorized depth of 14 feet, Eastern Channel is badly shoaled there and practically impassable to all but kayaks or paddleboards. It's still possible, however, to access the Lockwood Folly Inlet or Intracoastal Waterway from the channel just west of Sheep Island.
Read more » click here
---
Corrections & Amplifications –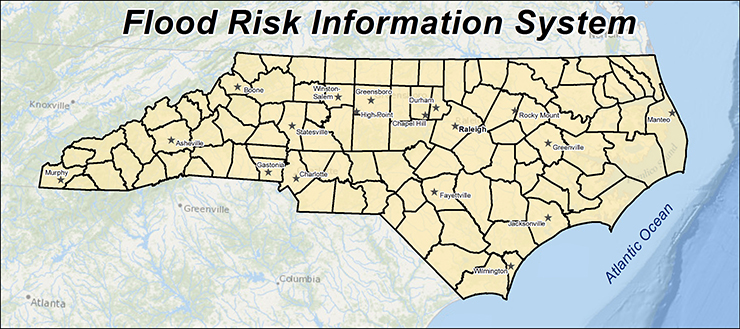 Flood Insurance Rate Maps (FIRM)
Previously reported –
The preliminary maps were published in August 2014
Update –
The Town has received approval from FEMA for revisions to the Holden Beach Flood Insurance Rate Maps (FIRM). These map revisions will be effective August 28, 2018 once the Town formally updates our local ordinances. The Town staff is working on an implementation schedule and anticipates being able to use the new maps for construction in late May. These maps may be viewed at www.ncfloodmaps.com.
TOWN WEBSITE –
The Town has received approval from FEMA for revisions to the Holden Beach Flood Insurance Rate Maps (FIRM). These map revisions will be effective August 28, 2018 once the Town formally updates our local ordinances. The Town staff is working on an implementation schedule and anticipates being able to use the new maps for construction in late May. These maps may be viewed at http://www.ncfloodmaps.com.
Brunswick County residents to receive increased flood insurance discounts
Brunswick County recently received a FEMA Community Rating Score rating. That translates to a 10 percent discount for NFIP premiums. Residents of Brunswick County will soon catch a break when it comes to flood insurance costs. The county recently received its first score through FEMA's Community Rating System(CRS). This score translates to a 10 percent discount on National Flood Insurance Program (NFIP) premiums.
The voluntary program relies on a community's activities that could mitigate the potential for damage incurred by those who live in so-called special flood hazard areas. By rewarding communities that participate in risk-management activities, in theory, FEMA reduces the likelihood of larger flood insurance payouts after a disaster. Though the future of the NFIP is uncertain, updated discounts for participating communities will take effect in May 2018.
Read more » click here
Brunswick County CRS class rating increases to 8
Brunswick County has met the standards to increase its Community Rating System (CRS) class rating from the National Flood Insurance Program (NFIP) to an 8, qualifying for a discount in the premium cost of flood insurance for NFIP policies.
The CRS is a voluntary program that recognizes community floodplain management activities, like ensuring citizens comply with the appropriate Federal Emergency Management Agency guidelines and helping people protect their property. Similar to fire insurance district ratings, higher CRS ratings mean lower flood insurance premiums for residents in Special Flood Hazard Areas.
"The floodplain management activities implemented by your community qualifies it for a 10 percent discount in the premium cost of flood insurance for NFIP policies issued or renewed in Special Flood Hazard Areas on or after May 1," William Lesser, CRS coordinator, Federal Insurance and Mitigation Administration, wrote to County Manager Ann Hardy with notice of the increased rating. "This savings is a tangible result of the flood mitigation activities your community implements to protect lives and reduce property damage."
Brunswick County previously had a CRS Class 10 rating. The increase to a Class 8 rating reflects efforts by Brunswick County Code Administration to maintain elevation certificates, enforce higher regulatory standards, adopt and implement the Southeastern NC Regional Hazard Mitigation Plan and the Natural Floodplains Functions Plan, and provide information about flood protection and building requirements through outreach projects and through making documents available in Brunswick County libraries and on the website, among others.
"This is wonderful news for our citizens and is a credit to the foresight and support of Brunswick County's commissioners and the efforts and leadership of Deputy County Manager Steve Stone, code administration director Michael Slate, and the code administration staff," Hardy said in a news release.
Read more » click here
---
Tah-Dah!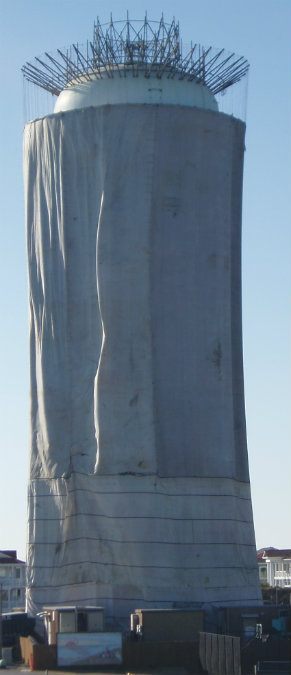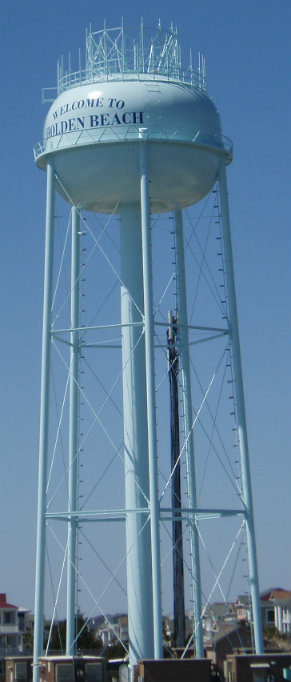 Water Tower
In June of 2016 an appropriation was made for maintenance and repairs of the water tower. The water tower was constructed over thirty-five (35) years ago and needs a complete strip down and paint job. Work was supposed to be completed by Easter in 2017. In September of 2017 we were informed that they will be repainting the water tower this winter. Everything attached to the tower needed to be removed, all the cell phone equipment was temporarily placed on two monopole towers. Well they have finally completed repainting the water tower. Although the cell phone equipment placed on the two monopole towers has not been put back on the water tower yet. It appears that the project may not be completed by Easter in 2018. So, it's taken well over a year to do the project and is behind schedule by one year.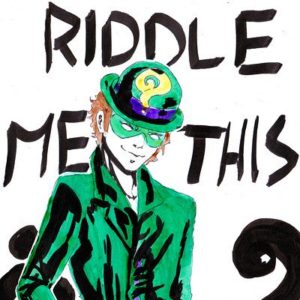 ---

Why is the Welcome to Holden Beach facing the beach strand instead of the bridge?
Doesn't it make more sense to welcome people to the island as they are coming over the bridge.
---
Odds & Ends –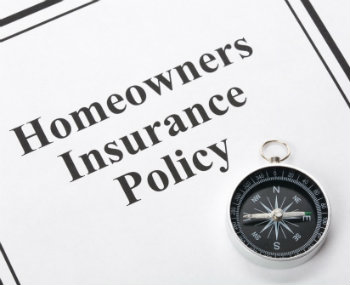 North Carolina Rate Bureau Requests 18.7% Increase for Homeowners Insurance

NC Department of Insurance press release
The North Carolina (NC) Rate Bureau in November 2017 proposed a significant rate increase for homeowner insurance rates across the State. On January 5, 2018, the NC Department of Insurance issued a press release announcing the NC Insurance Commissioner's response to the request.
Insurance Commissioner Causey rejects proposed Homeowners Insurance rate increase: Sets Hearing Date
Read the press release » click here
NC homeowners insurance increase on hold … for now
State, industry to talk about proposal to bump coastal rates up by 25 percent
Read more » click here
Update –
Homeowners' insurance rates to rise in N.C. but not by 25 percent
The state Department of Insurance and the North Carolina Rate Bureau announced Wednesday they have agreed on a 4.8 percent increase statewide.
Homeowners' insurance rates in North Carolina are headed for an average increase of nearly 5 percent. The state Department of Insurance and the North Carolina Rate Bureau announced Wednesday they have agreed on a 4.8 percent increase statewide. The Rate Bureau wanted an 18.7 percent rate increase. The increase will vary according to territory with a cap of 5.5 percent statewide instead of the 25 percent increase for coastal homes proposed by the Rate Bureau, which represents insurance companies. Coverage on a $200,000 frame home on the Outer Banks will see an average $10 per month increase. The agreement also covers insurance for tenants and condominiums, which is capped at 12 percent. The last homeowners' insurance rate increase was in 2012, when the rate climbed 7 percent.
Read more » click here
---
This & That –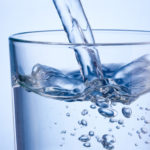 PUBLIC NOTICE:
BRUNSWICK COUNTY PUBLIC UTILITIES DEPARTMENT
ANNUAL CHANGE FROM CHLORAMINES TO CHLORINE
02.28.2018
Every year, Brunswick County and the towns, cities, and other utilities that purchase water from Brunswick County implement an annual flushing program. Public Utilities employees flush the water mains by opening fire hydrants and allowing them to flow freely for a short period of time. The flushing cleans out sediment and allows routine maintenance of the more than 5,000 fire hydrants in the Brunswick County service area. Flushing may result in discoloration and presence of sediment in your water. These conditions are not harmful and should be of short duration.
During the annual flushing program, a slight change is made in the water treatment process to facilitate an effective flushing program. Throughout the year, combined chlorine or chloramines, is added to the water as the primary disinfectant. During the annual flushing program, chlorine is added in an uncombined state, commonly referred to as free chlorine. Free chlorine is somewhat more volatile than combined chlorine, providing exceptional availability to react with sediments suspended during flushing. Brunswick County will use free chlorine as the primary disinfectant from April 2, 2018 through mid-June 2018. Depending on your location within the distribution system and usage patterns, it could be a week to 10 days for your drinking water to transition from combined chlorine to free chlorine at the beginning of the flushing program. The annual change from chloramines to chlorine for this brief period is required by the North Carolina Department of Environmental Quality.
You may notice a chlorine taste and odor in your drinking water while free chlorine is utilized. If you are especially sensitive to the taste and odor of chlorine, try keeping an open container of drinking water in your refrigerator. This will enable the chlorine to dissipate thus reducing the chlorine taste. Remember – drinking water has a shelf life! Change out the water in your refrigerated container weekly.
Please note, if you have an aquarium or pond always test the water you add to your aquatic environment to be sure it is free of any chlorine before adding fish or other animals. Chemical additives with directions for removing either free chlorine or chloramines from water for use in fish tanks or ponds are available at pet/fish supply stores.
If you have any questions or concerns regarding this process, please contact the County's Public Utilities Department at 910-253-2657 or 910-371-3490 or 910-454-0512 or your local water provider.
For more information » click here
---
Factoid That May Interest Only Me –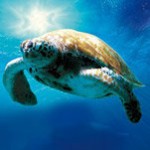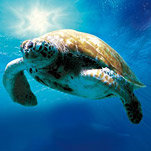 Sea Turtles Use Magnetic Fields
to Find Their Birthplace Beach

.
Sea turtles use the earth's magnetic fields to navigate back to the area where they were born decades earlier, according to a new study that used loggerhead genetics to investigate their travels. After swimming for years in a giant loop from nesting grounds in North Carolina and Florida to North Africa, the turtles find their way back to nest on beaches within about 40 to 50 miles of where they were born. The new study suggests that the turtles learned their home beach's distinctive magnetic signature, through what is called geomagnetic imprinting.
Read more » click here
---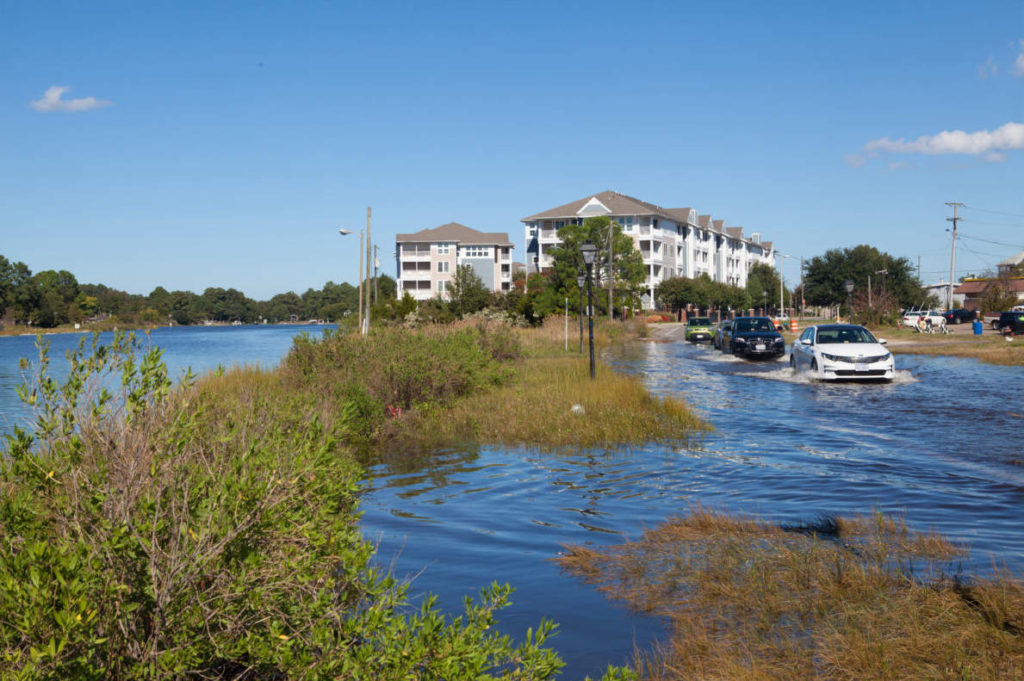 The National Flood Insurance Program
The National Flood Insurance Program aims to reduce the impact of flooding on private and public structures. It does so by providing affordable insurance to property owners and by encouraging communities to adopt and enforce floodplain management regulations. These efforts help mitigate the effects of flooding on new and improved structures. Overall, the program reduces the socio-economic impact of disasters by promoting the purchase and retention of general risk insurance, but also of flood insurance, specifically.
Read more » click here
National Flood Insurance Program: Reauthorization
Congress must periodically renew the NFIP's statutory authority to operate. On March 23, 2018, the President signed legislation passed by Congress that extends the National Flood Insurance Program's (NFIP's) authorization to July 31, 2018. Congress must now reauthorize the NFIP by no later than 11:59 pm on July 31, 2018.
FEMA and Congress have never failed to honor the flood insurance contracts in place with NFIP policyholders. In the unlikely event the NFIP's authorization lapses, FEMA would still have authority to ensure the payment of valid claims with available funds. However, FEMA would stop selling and renewing policies for millions of properties in communities across the nation. Nationwide, the National Association of Realtors estimates that a lapse might impact approximately 40,000 home sale closings per month.
NFIP reauthorization is an opportunity for Congress to take bold steps to reduce the complexity of the program while transitioning it to a sounder financial framework. The level of damage from the 2017 hurricanes makes it abundantly clear that FEMA needs a holistic plan to ready the Nation for managing the cost of catastrophic flooding under the NFIP.
Read more » click here
---
Things I Think I Think –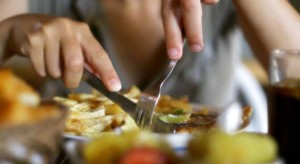 Eating out is one of the great little joys of life.
Restaurant Review:
Dinner Club visits a new restaurant once a month. Ratings reflect the reviewer's reaction to food, ambience and service, with price taken into consideration.
///// February 2018
Name:              The Brentwood
Cuisine:            Low Country French
Location:         4269 Luck Avenue, Little River SC
Contact:           843.249.2601 / www.thebrentwoodrestaurant.com
Food:                 Average / Very Good / Excellent / Exceptional
Service:            Efficient / Proficient / Professional / Expert
Ambience:       Drab / Plain / Distinct / Elegant
Cost:                 Inexpensive <=17 / Moderate <=22 / Expensive <=27 / Exorbitant <=40
Rating:            Two Stars
Located in a 1910 historic Victorian house, The Brentwood features five elegant private dining rooms with two bars, five fireplaces, a piano bar upstairs and an impressive wine collection. Enjoy their unique Low Country French Cuisine.

---
/////
Book Review:
Read several books from The New York Times best sellers fiction list monthly
Selection represents this month's pick of the litter
/////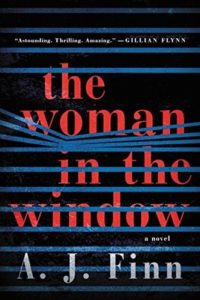 THE WOMAN IN THE WINDOW by A.J. Finn
Dr. Anna Fox a former child psychologist lives alone a recluse in her NYC home; agoraphobic she is unable to venture outside. She spends her day taking prescription drugs, drinking wine, watching old movies, and spying on her neighbors. Anna believes she witnessed a murder and hasty cover-up in a neighboring house but can't prove that what she saw really happened. And no one, not the police or her neighbors, believes her.
---
HBPOIN / Lou's Views
.         • Gather and disseminate information
.          • Identify the issues and determine how they affect you
.          • Act as a watchdog
.          • Grass roots monthly newsletter since 2008