Lou's Views
News & Views / June Edition

Calendar of Events –
---
Riverfest Celebration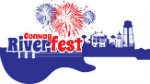 June 30th
Conway, SC

Held along the Waccamaw River in downtown Conway the festival celebrates Independence Day with music and events for the entire family.
For more information » click here
---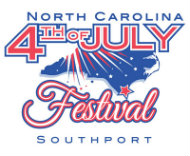 N.C. 4th of July Festival,
July 2nd – 4th
Southport

The patriotic spirit of America is alive and well in the City of Southport. For over 200 years this small maritime community has celebrated our nation's independence in a big way. Incorporated as the N.C. 4th of July Festival in 1972 the festival committee strives to keep the focus of the festival on honoring our nation's birthday with a little fun thrown in.
For more information » click here
---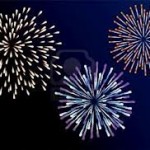 Battleship Blast 4th of July Celebration
July 4th
Wilmington
.
Annual 4th of July celebration at Riverfront Park in downtown Wilmington. Featured entertainment will perform from 6:00 PM to 9:00 PM, followed by fireworks at 9:05 PM launched from a barge in the Cape Fear River adjacent to the USS North Carolina Battleship. The only place you need to be this holiday is downtown Wilmington for the best view of fireworks.
For more information » click here

---
Events


Discover a wide range of things to do in the Brunswick Islands for an experience that goes beyond the beach.
For more information » click here
---
Calendar of Events – Island

---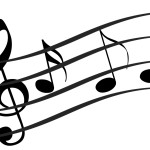 Concerts on the Coast Series
Live performances featuring local musical groups are held at the pavilion on Sunday evenings from late May to early September. The concerts are free of charge. Popcorn sold at the concerts is used to support the concerts and fund beautification projects in the area.
.
For more information » click here

---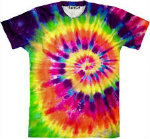 Tide Dyed Program
This event is located at the Holden Beach Pavilion. Tie dye your own shirts; the cost is just $5 per shirt. It takes place at 2:00 p.m. every Tuesday during the summer.
---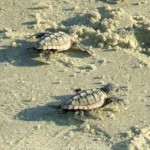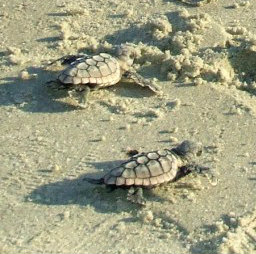 Turtle Talk
Two programs both are held every Wednesday during the summer at Town Hall. Children's Turtle Time is at 4:00 p.m. with crafts, stories and activities for children ages 3 – 6. All children must be accompanied by an adult. Turtle Talk is an educational program at 7:00 p.m. for everyone else.
---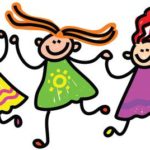 Summer Day Camp Program
Day Camp is on Thursday during the summer beginning June 14th and is open to children ages 6 – 12. Kids can join us this summer for a variety of fun activities. Click here to view our Camp Schedule with each week's activity and cost. Space is limited, you must pre-register. Completed registration forms must be mailed in with payment or dropped off with payment to Town Hall. Payment is non-refundable.
---
Parks & Recreation / Programs & Events
For more information » click here
---
Reminders –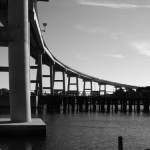 Ribbon Cutting Bridgeview Park
The Town invites you to join them at the ribbon cutting ceremony on Tuesday, July 10th at 1:00 p.m. at Bridgeview Park. There will be a short ceremony followed by snacks and music.

---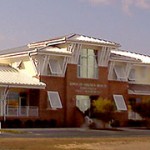 BOC's Meeting
The Board of Commissioners' June Regular Meeting is scheduled on the second Tuesday of the month, July 10th
---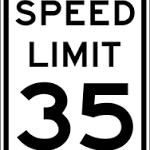 Speed Limit
Please take notice – Speed limit seasonal limitations, in accordance with Town Ordinances.Speed limit will change on OBW from 45mph to 35mph west of the general store. This change took place on April 1st and be in effect through September 30th .

---


Trash Can Requirements –
Rental Properties

Waste Industries – trash can requirements / Ordinance 07-13, Section 50.10
Rental properties have specific number of trash cans based on number of bedrooms.
. a. One extra trash can per every two bedrooms
§50.08 RENTAL HOMES.
(A) Rental homes, as defined in Chapter 157, that are rented as part of the summer rental season, are subject to high numbers of guests, resulting in abnormally large volumes of trash. This type of occupancy use presents a significantly higher impact than homes not used for summer rentals. In interest of public health and sanitation and environmental concerns, all rental home shall have a minimum of one trash can per two bedrooms. Homes with an odd number of bedrooms shall round up (for examples one to two bedrooms – one trash can; three to four bedrooms – two trash cans; five – six bedrooms – three trash cans, and the like).
Solid Waste Pick-Up Schedule
Waste Industries change in service, trash pickup will be twice a week
Starting the Saturday before Memorial Day through the Saturday after Labor Day:
Pick-up is every Tuesday and Saturday from May 26th through September 8th
Please note:
Trash carts must be at the street by 6:00 a.m. on the pickup day.
Carts on OCEAN BOULEVARD ONLY will be rolled back to the front of the house.
BAG the trash before putting it in the cart.

---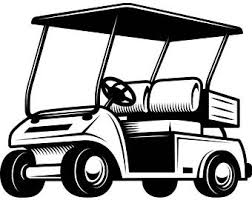 Golf Carts
Golf carts are treated the same as other automotive vehicles
Town ordinances state no parking anytime on OBW
Therefore golf carts are illegally parked when left by any beach access point
---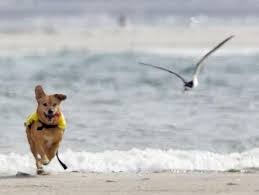 Pets on the Beach Strand
.
.
Pets – Chapter 90 / Animals / 90.20
From May 20th through September 9th
It is unlawful to have any pet on the beach strand
. a. During the hours of 9:00am through 5:00pm

Here are the beaches where your dog is welcome, and not welcome
Different beach towns have different rules, but all require dogs to be leashed. While some beaches allow dogs on the beach all the time, others strictly forbid them. All beaches require pet owners to clean up any waste from pets.
Read more » click here
---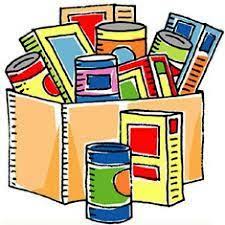 A Second Helping

.
.
Program to collect food Saturday mornings during the summer
. 1. Fourteenth year of the program
. 2. Food collections have now totaled over 213,000 pounds
. 3. Collections will begin on June 9th
. 4. Food is distributed to the needy in Brunswick County
For more information » click here
They have moved –
Drop-off site has moved to the Beach Mart parking lot on the Causeway.
---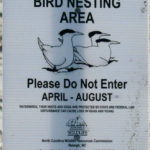 Bird Nesting Area
NC Wildlife Commission has posted signs that say – Bird Nesting Area / Please don't disturb. The signs are posted on the west end beach strand around 1339 OBW.

People and dogs are supposed to stay out of the area from April through November
. 1) It's a Plover nesting area
. 2) Allows migrating birds a place to land and rest without being disturbed
---
Building Numbers
Ocean front homes are required to have house numbers visible from the beach strand.
Please call Planning and Inspections Department at 910.842.6080 with any questions.
§157.087 BUILDING NUMBERS.
(A) The correct street number shall be clearly visible from the street on all buildings. Numbers shall be block letters, not script, and of a color clearly in contrast with that of the building and shall be a minimum of six inches in height.
(B) Beach front buildings will also have clearly visible house numbers from the strand side meeting the above criteria on size, contrast, etc. Placement shall be on vertical column supporting deck(s) or deck roof on the primary structure. For buildings with a setback of over 300 feet from the first dune line, a vertical post shall be erected aside the walkway with house numbers affixed. In all cases the numbers must be clearly visible from the strand. Other placements may be acceptable with approval of the Building Inspector.
---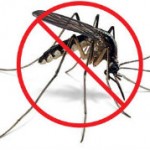 Mosquito Control
.

Current EPA protocol is that spraying is complaint driven
The Town is unable to just spray as they had in the past
. 1) Complaint based
. 2) Citizen request
. 3) Proactively monitor hot spots
They recommend that you get rid of any standing water on your property that you can
Urged everyone to call Town Hall if they have mosquito issues so that they can spray
Spraying is complaint based, so keep the calls coming!
---
It is time to 'fight the bite'
Now that it seems spring is finally here to stay; state health officials advise us to "Fight the Bite" by taking measures to reduce the risk of tick and mosquito bites. The Centers for Disease Control and Prevention said the number of vector-borne diseases, or those transmitted though the bites of blood-feeding ticks, mosquitoes and fleas, has more than tripled across the country. While April is Tick and Mosquito Awareness Month in North Carolina, the danger of contracting a serious illness like Lyme disease, West Nile or Zika viruses, exists all year, especially in warmer climates like ours here in Brunswick County.
To reduce exposure to tick and mosquito bites:
Avoid tick habitats, such as wooded, grassy or brushy areas.
Use tick and mosquito repellent that contains DEET (or equivalent) on exposed skin and wear permethrin-treated clothing. Use caution when applying to children.
Reduce tick habitats with selective landscaping techniques, like putting a three-foot wide barrier of wood chips or gravel between lawns, wooded areas, patios and playground equipment
Install or repair screens on windows and doors and use air conditioning if possible.
"Tip and toss" to reduce mosquito breeding by emptying standing water from flowerpots, gutters, buckets, pool covers, pet water dishes, discarded tires and birdbaths at least once a week.
Read more » click here
---
Volunteers needed
The Town is always looking for people to volunteer for their various boards and committees. If you are interested in serving, please fill out a resume form and submit it to heather@hbtownhall.com.
---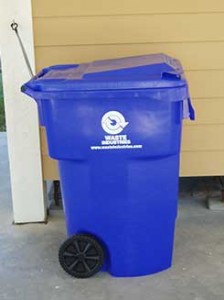 Curbside recycling
Waste Industries is now offering curbside recycling for Town properties that desire to participate in the service. The service cost is $54.00 annually paid in advance to the Town of Holden Beach and consists of a ninety-six (96) gallon cart that is emptied every other week.
Curbside Recycling Application » click here
Curbside Recycling Calendar » click here

---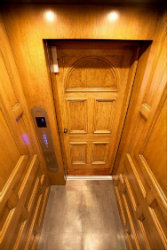 Elevators
Most states mandate that elevator systems be tested and inspected annually. Currently the state of North Carolina does not require annual inspections to be performed on all elevator systems. The use of unsafe and defective lifting devices imposes a substantial probability of serious and preventable injury to your family and guests. It is in the owner's best interest to minimize injuries and liability by scheduling an annual safety inspection to ensure the safe operation of their elevator system.

Safety Notice –
Waupaca Elevator Company has issued an important safety notice. The potential hazard is associated with normal wear in your elevator. If your elevator develops the problem and it is not repaired, the elevator may drop unexpectedly with you in it and you may be injured. They recommend you contact your elevator service company.
---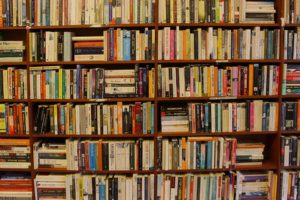 Library
If you need something to keep you busy in this colder weather, make sure to visit the island library. The library is in the upstairs of Holden Beach Town Hall. All the books were donated. Patrons of the library don't have to check out a book; they are on the honor system to return it.

---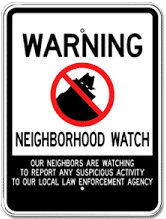 Neighborhood Watch –
• Need to look out for each other
• Call 911 if you see or hear anything suspicious
• Fill out Keep Check Request Form if you will be out of town
• Submit completed Property Registration Form
• Pickup copy of Protecting Your Home
---
Upon Further Review –
---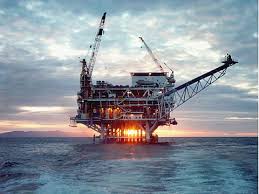 Seismic Testing / Offshore Drilling
Previously reported – September 2015
Resolution 15-09 is in opposition to offshore exploration and drilling. Why? Because we have a tourism based economy, along with the local fishing industry and quality of life depends on the health and welfare of our natural resources. We believe that the inherent risks to our region from offshore exploration and drilling have the potential to irrevocably harm our natural environment, our economic well-being and our overall quality of life. Including us there are now 79 municipalities that have passed resolutions opposing offshore exploration and drilling.
Previously reported – January 2018
Trump Moves to Open Nearly All Offshore Waters to Drilling
Read more » click here
Cooper: NC to sue if kept in offshore drilling plan
Governor threatens legal action if Trump administration pushes plan to open coast to oil exploration. "No way. Not off our coast," Cooper said of oil exploration.
Read more » click here
Resolution against offshore drilling stalls in Brunswick
In a 4-1 vote, Brunswick County Commissioners voted to remove a resolution against offshore drilling from their meeting agenda Monday night.
Read more » click here

Update –
Zinke sees low demand, strong opposition, for new offshore drilling
Interior Secretary Ryan Zinke acknowledged Friday that President Trump's plan to open large swaths of the East and West coasts to offshore oil and natural gas drilling faces significant headwinds. Speaking to an offshore wind conference in New Jersey, Zinke said drilling companies are not that interested in new areas offshore, while there's "strong opposition" in most of the neighboring states. The acknowledgements could be a sign that Zinke will significantly narrow his plan, released in January, for offshore drilling. Under the plan, the entire Gulf of Mexico, Pacific and Atlantic coasts and areas around Alaska would be open to drilling.
Read more » click here
Why New Jersey is leading the resistance to Trump's offshore drilling plan
The Trump administration's bid to expand offshore drilling sounds like a sweet deal when the oil and gas industry sells it: more jobs, increased local revenue and possibly an energy surplus that could lower home heating costs. But Mayor John Moor's opinion of the proposal to drill off the Atlantic Coast for the first time in decades is set: "I don't think the risk is worth all the money in the world," he said at City Hall, a few blocks from the popular beach boardwalk that is fueling his city's economic turnaround.
Read more » click here

North Carolina Gov. Cooper joins others in protest of federal fines for opposing offshore drilling
North Carolina Gov. Roy Cooper has joined four other Atlantic coast governors to oppose the Enhancing State Management of Federal Lands and Waters Act, a proposal that could cost the state millions if it bans offshore drilling for oil and gas. Last Thursday, Cooper and governors from Connecticut, Rhode Island, New Jersey and Virginia called on Congress to reject the act, which would impose a tax on states that want to exempt more than half of federal lands from oil and gas leases.
Initial calculations estimate North Carolina could have to pay more than $500-million to receive a drilling waiver. "North Carolina should not have to pay a ransom to protect our beaches from the dangers of offshore drilling," Cooper said in a prepared statement. "Our coastal communities generate more than 30,000 jobs and the risk posed by offshore drilling simply isn't worth it."
In a reversal of previous policy, the Trump administration has opened most of the Atlantic coast for potential leases. Cooper previously expressed opposition to seismic air gun tests and drilling. In January, he formally requested that North Carolina be exempt from leasing, a status already granted to Florida. Dozens of beach communities have passed resolutions against offshore drilling. Brunswick County's governing board is now officially neutral on the issue, after earlier passing a resolution in support of drilling.
Read more » click here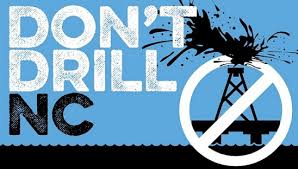 ---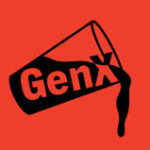 Previously reported –
Holden Beach Newsletter
Chemours has issued a press release announcing that the company will take measures to eliminate byproduct GenX wastewater emissions from its Fayetteville site. Click here to view the release.
In order to keep citizens informed, Brunswick County has established a website to share information about GenX as they learn it. You can find this page at www.brunswickcountync.gov/genx. The website contains a FAQ section that they update as they learn additional information (or receive additional questions), links to all their press releases and links to other resources like information from NCDEQ. There is also a link where citizens can go to sign up to receive email updates on the topic.
---
The Public Information Officer for Brunswick County announced that the County has taken legal action against DuPont and Chemours for contaminating the Cape Fear River.
10.31.2017
Statement from Brunswick County
The filing of formal legal action against Chemours and DuPont represents another crucial step in protecting our public drinking water supply. It sends a clear message that Brunswick County will simply not stand for the discharge of emerging or unregulated chemicals into our public drinking water supply. Let us be clear…we will ensure that any company that threatens this vital resource is held responsible. Furthermore, our litigation team is consulting the nation's leading experts to determine the best long-term water testing and treatment methods for the entire county. As part of that, we will ensure that the costs for doing so do not fall upon the rate payers, but upon those dumping the unregulated chemicals in the water.
For more information » click here
Wilmington officials ask NC to shut down GenX production
County officials are asking that the N.C. Department of Environmental Quality (DEQ) shut down operations that result in the production of chemicals like GenX, which have been discharged into the Cape Fear River and discovered in Wilmington-area drinking water systems.
Read more » click here
EPA to set GenX toxicity value
The U.S. Environmental Protection Agency (EPA) will develop a toxicity value for the potential carcinogen GenX and related compounds, EPA Administrator Scott Pruitt announced at a national leadership summit in Washington Tuesday.
Read more » click here
Update –
NC tells Chemours to keep GenX out of air, groundwater
DEQ filed proposed court order Monday that would require Chemours to reduce air emissions and address contamination caused by GenX around the Fayetteville Works facility
Read more » click here
---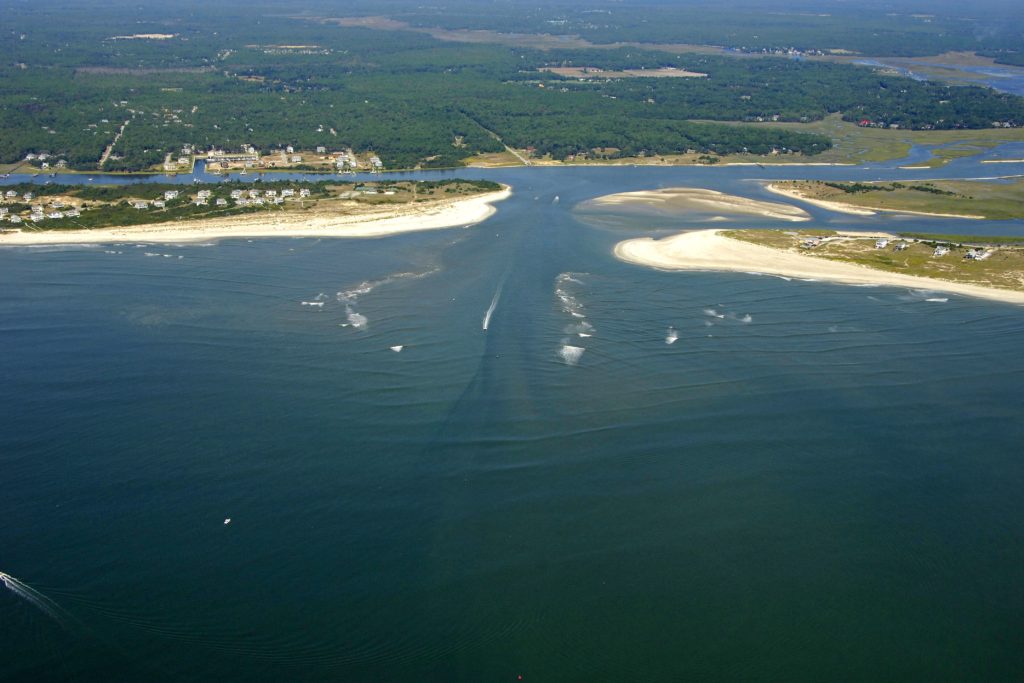 Anticipation for a safe, successful summer coming to newly dredged inlet
Over the last few summers, many boaters in Holden Beach or Oak Island stayed away from it. Now the Lockwood Folly Inlet has been dredged and we went to see how smooth sailing will be entering the summer. The inlet has for centuries been a part of nautical traffic. Those with the inlet association tell WWAY's Andrew James that they almost lost it. Now it's reportedly in the safest shape sailors have seen in years. For the last few summers Captain Cane Faircloth has not looked forward to the voyage. "We'd actually have to get going really fast and skip across the sandbar to navigate and get through it, which was super dangerous but it was the only choice that we had," said the Captain who is also a founding member of the Lockwood Folly Association. That's all because sand erosion was causing a built up shoaling at the mouth of the Lockwood Folly Inlet. Faircloth says, at low tide, it could be as shallow as 4 feet. For the past two seasons in Captain Faircloth's business, Ollie Raja Charters, had to take visitors through the Shallotte River inlet or through the Cape Fear river. That after he and a group of boaters and shrimpers took a stand in 2016. "At the point when it all came together, the core of engineers told us we almost lost the inlet it was almost completely gone," Faircloth said. They weathered the storm and the dredging came to remove the sand. The Army Core of Engineers completed it this past winter. Now the inlet is nearly double the depth at low tide as it was before. "Personally I would say the traffic has quadrupled on it since last year," Faircloth said. It's that kind of traffic Faircloth claims to also bring a boost to business in the way of fuel or equipment sales. Needless to say, it may not be the smoothest sailing as our Andrew James found out, but Faircloth says it certainly will be safer sailing. "What we're coming to learn is that the inlet is in the best shape it's been in the last ten years." Faircloth says they are still hoping the Coast Guard will put out more navigational beacons, buoys. right now two sit at the inlet's mouth but eight have been ordered.
Read more » click here
---
Corrections & Amplifications –
Pointe West – Storm Water Project
Unintended consequence – it became a kiddie pool for an alligator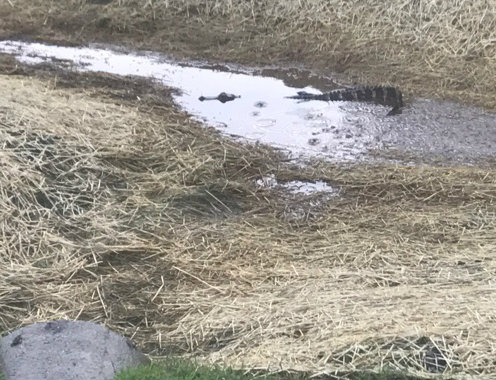 ---
Dune Stabilization Project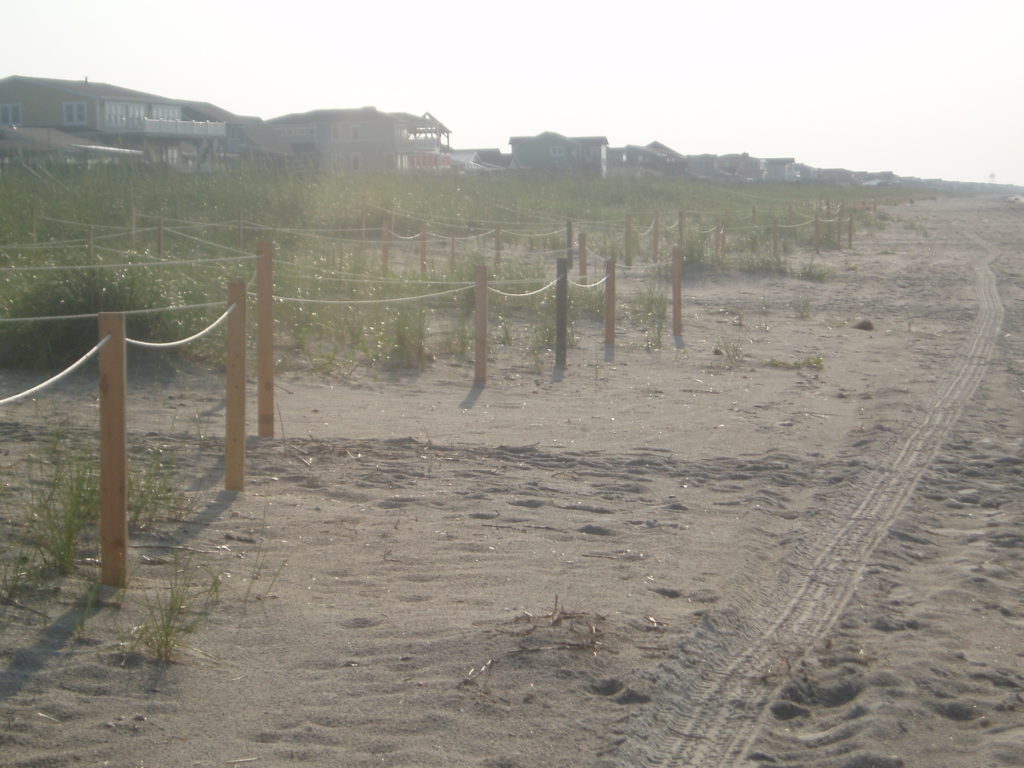 Previously reported – February 2018
Vegetation for West of Central Reach Project Area
The Town's contractor for sand fence and vegetation, Coastal Transplants, conducted an assessment for the area west of the Central Reach Project. It has been determined that the area from 800 OBW to just past 1000 OBW (approximately 5400 feet) can be best served by adding plants to foster dune growth and stabilization. The contractor estimates that to properly cover the area 63,500 plants will be needed. The quote on the project is $79,375.00 with the work beginning June 1st.
 Beach Strand Dune Stabilization
West end of the island is a low priority and is not considered part of our engineered beach. Therefore, federal grant funds can't be utilized for that part of the beach strand. The Town has not planned on or budgeted for sand fencing and vegetation there. The area is not included in the grant. Last year at the April Town Budget Workshop, the BOC's agreed to spend $50,000 for vegetation west of the Central Reach Project. The Town Manager had indicated that work west of the Central Reach Project will take place after the hurricane season. In February of this year the Board passed a budget amendment in the amount of $29,375 that would be necessary to appropriate adequate funding. Commissioner Freer instructed the Town to clarify with the vendor Coastal Transplants that just past 1000 OBW will be inclusive of all the properties through 1057 OBW. This year at April meeting Town Manager informed us that beach grass planting west of the Central Reach Project will begin after Memorial Day.
Update –
The project appears to be completed inclusive of all the properties through 1057 OBW
Thank You!
---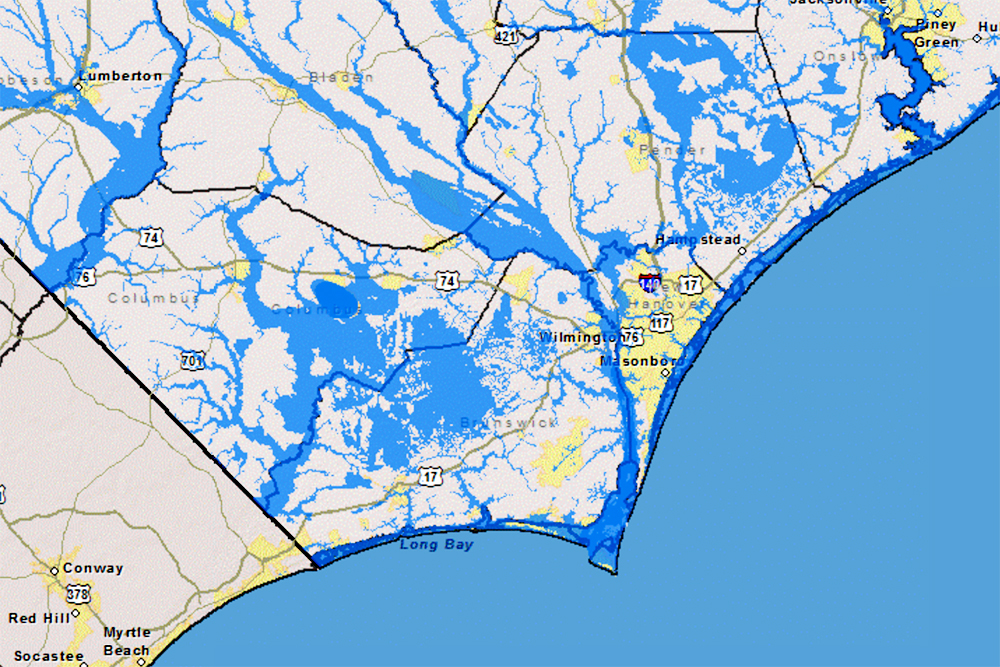 Flood Insurance Rate Maps (FIRM)
Previously reported –
The preliminary maps were published in August 2014
TOWN WEBSITE –
The Town has received approval from FEMA for revisions to the Holden Beach Flood Insurance Rate Maps (FIRM). These map revisions will be effective August 28, 2018 once the Town formally updates our local ordinances. The Town staff is working on an implementation schedule and anticipates being able to use the new maps for construction in late May. These maps may be viewed at www.ncfloodmaps.com.
Breaking News –
I spoke with my insurance agent regarding the protocols for getting a policy rate reduction based on revisions to the Flood Insurance Rate Map. Unfortunately, you can't get a reduction in your flood insurance rates until the new maps become effective at the end of August. After the August 28th effective date, on your policy renewal date, adjustments will be made retroactively if applicable.
FEMA has new floodplain maps.
Here are the changes expected in Southeastern NC
The Federal Emergency Management Agency (FEMA) has released new floodplain maps, and soon, buildings will be rezoned to new designations for the first time in 12 years. This will result in policy changes for thousands of residents in the coastal and riparian floodplain. As the National Flood Insurance Program gets continually re-authorized and extended, FEMA has given municipalities until August 28 to comply with updated Flood Insurance Rate Map changes and regulations.
Read more » click here
---
Odds & Ends –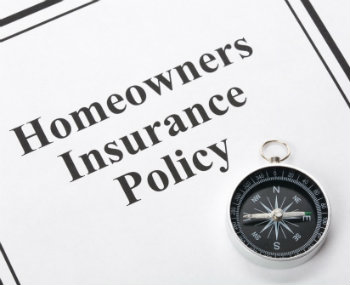 NC Department of Insurance press release
The North Carolina (NC) Rate Bureau in November 2017 proposed a significant rate increase for homeowner insurance rates across the State. On January 5, 2018, the NC Department of Insurance issued a press release announcing the NC Insurance Commissioner's response to the request.
Insurance Commissioner Causey rejects proposed Homeowners Insurance rate increase: Sets Hearing Date
Read the press release » click here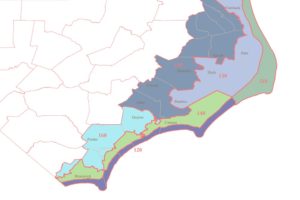 Homeowners insurance to increase by 5.5 percent on the coast
Following months of negotiation, the N.C. Department of Insurance and the N.C. Rate Bureau have settled on an average statewide increase in homeowners insurance of 4.8 percent. In costal counties, that increase was capped at 5.5 percent.
Read more » click here
Insurance Commissioner settles homeowners' insurance rate dispute
Insurance Commissioner Mike Causey announced today the N.C. Department of Insurance has ended the legal dispute with the North Carolina Rate Bureau on its proposal for an 18.7 percent homeowners' insurance rate increase. Commissioner Causey has negotiated an almost 14 percent lower rate for an average 4.8 percent increase statewide. "I have negotiated a rate that will have minimal impact on the coast yet keep the state's insurance companies financially sound," said Commissioner Causey. The 4.8 percent increase will vary according to territory with a cap of 5.5 percent statewide instead of the 25 percent bump on the coast initially proposed by the NCRB. The agreement also covers insurance for tenants and condominiums, which is capped at 12 percent. This rate settlement will save consumers approximately $293 million in the first year alone, compared to the NCRB's proposed increase.
The NCRB is separate from the NCDOI and is made up of insurance industry representatives. The Rate Bureau filed for the proposed 18.7 percent rate increase November 17, 2017, claiming the increase was necessary because of the increased costs stemming from tornado, severe thunderstorm, and windstorm/hail damage. Commissioner Causey had concerns over the initial filing and set a July 23, 2018, hearing date for the case to be decided if an agreement couldn't be reached. Over the last several months, the Department and the NCRB have been in litigation while trying to settle the case without the necessity of a long, expensive hearing. The last time homeowners saw an insurance rate increase was in 2012. At that time, the NCRB case was settled for an average statewide increase of 7 percent. The increase will take effect October 1, 2018.
Read more » click here
---
This & That –

New Visitor Map
Click here to check out the Town's new Visitor Map. The map features public accessways, parking, handicap parking, restrooms/ port-a-johns, showers, handicap accesses and parks.

---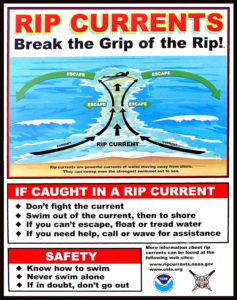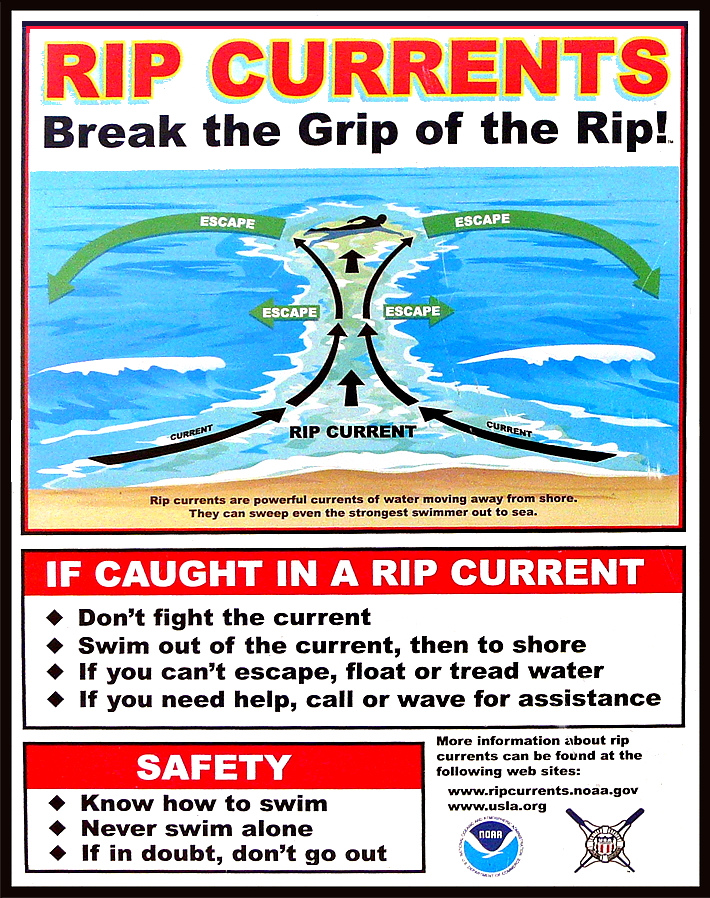 Here's how to stay safe from rip currents this summer
Rip currents prove to be a threat to beach goers on North Carolina's coast every summer, and this year is no exception. In 2017, there were 12 rip current-related fatalities in North Carolina, according to the National Weather Service. Two were in Carolina Beach, one was in Holden Beach and another was in Wrightsville Beach. This year, three people drowned in rip currents in North Carolina in the first full week of June alone.
Read more » click here

---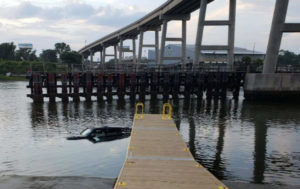 .
SUV found submerged, driver declines hospital treatment after Holden Beach accident
..
.
.
An accident in Holden Beach left an SUV submerged in the water on Thursday night, according to a spokesperson for the Coastline Rescue Squad. At around 8 p.m., emergency crews responded to 99 Southshore Drive at the NC Wildlife ramp for a call of a submerged vehicle and a person down on the ground. Upon arrival, first responders found a Cadillac Escalade fully submerged. The spokesperson said the driver may have experienced a medical emergency and fell out of the vehicle while trying to drive the SUV and an attached trailer up the ramp. Treatment was administered on the scene and the driver declined to be transferred to the hospital.  Holden Beach police are investigating the incident. Coastline, Brunswick County EMS and the Tri-Beach Police Department all responded.
Read more » click here

---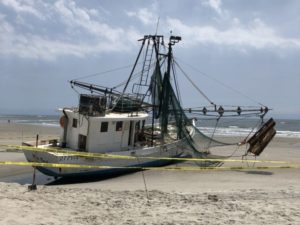 .             Big Earl

..
.
Shrimp boat still beached in Holden Beach
'Big Earl' washed ashore Thursday, and efforts to refloat the 60-year-old vessel have been unsuccessful so far.
Read more » click here
Stuck shrimp boat on Holden Beach finally back in the ocean
A shrimp boat that called the Holden Beach shoreline home for the past week is free. With the help of an excavator and high tide, Big Earl was dislodged from the beach Thursday morning and slowly made its way out into the ocean. The boat became stuck on the shoreline last Thursday during its first trip out. Over the course of the following week, residents, tourists, and visitors all came together to try and help the owner get Big Earl back into the ocean but had little success. Michael Staley of Greensboro spearheaded the efforts and rented an excavator to help dig out the vessel. Everyone cheered as Big Earl made its way back into the ocean and said it was a miracle when it left. The Coast Guard had set a deadline of Friday morning for Big Earl to be removed before they would take steps to remove fluids and any other hazardous materials from the boat, at the owner's expense.
Read more » click here
'Big Earl' pushed and pulled back out to sea
The shrimping boat had spent the past week beached on Holden Beach
Big Earl had been beached on the Holden Beach strand for a week after shrimping nets tangled in the boat's propeller, causing it to come too close to shore. Waves pushed the 20-ton boat ashore, and members of the Holden Beach community rallied around the boat's owner and captain until the boat was finally pulled to freedom Thursday.
Read more » click here
---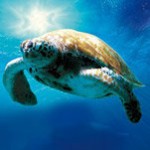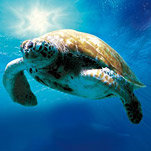 Sea Turtles Use Magnetic Fields
to Find Their Birthplace Beach

.
Sea turtles use the earth's magnetic fields to navigate back to the area where they were born decades earlier, according to a new study that used loggerhead genetics to investigate their travels. After swimming for years in a giant loop from nesting grounds in North Carolina and Florida to North Africa, the turtles find their way back to nest on beaches within about 40 to 50 miles of where they were born. The new study suggests that the turtles learned their home beach's distinctive magnetic signature, through what is called geomagnetic imprinting.
Read more » click here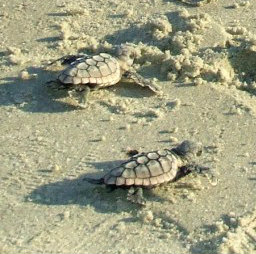 Turtle Watch Program – 2018

. 1) Current nest count – thirteen (13) as of 06/22/18
. • In 2017 nest count was twenty-one (21)
. • Average annual number of nests is 39.5
. 2) First nest of the season was on May 20th

.

Members of the patrol started riding the beach every morning on May 1 and will do so through October looking for signs of turtle nests.
For more information » click here
Turtle Talks hatch for another season
The Holden Beach Turtle Patrol's first Turtle Talk of the summer will be June 6. Turtle Talk will begin at 7 p.m. at Holden Beach Town Hall at 110 Rothschild St. on Holden Beach. The doors open at 6:30 p.m. and seating is limited.
This free weekly educational program will be conducted each Wednesday evening in June, July and August, including July 4. The program shares information about the Turtle Patrol, the sea turtles and how vacationers and residents can help the sea turtles that nest on Holden Beach.
Several turtle artifacts will be on display and educational materials available. The 45-minute presentation includes a short video about the lifecycle of the sea turtle. Members of the Holden Beach Turtle Patrol will be available to answer questions about the turtles and the program. Turtle Talk is open to all family members and enjoyed by people of all ages with no admission charge.
The Holden Beach Turtle Patrol also offers a program for younger turtle enthusiasts. Children's Turtle Time will be at 4 p.m. Wednesdays, June 27, July 11, July 18, 25 and Aug. 1 at the Holden Beach Town Hall. This class will feature crafts, stories and activities for children 3-6. All children must be accompanied by a parent or guardian. For more information on this program, call the Holden Beach Parks and Recreation Department at 842-6488.
Holden Beach is a turtle sanctuary and every year sea turtles are welcomed and protected on the beach. Founded in 1989, the HBTP protects sea turtles through education, nest protection and sea turtle rescue. The Turtle Patrol operates under the authority of the N.C. Wildlife Resources Commission. In its 30th year, this all-volunteer program is supported by sale of an annual T-shirt and donations.
This year's shirt is maroon and celebrates "30 Years and Still Counting." The shirts are $15 for the youth sizes and $17 for the adults and 2X and 3X will be $20. Long-sleeved shirts are $22 for S to XL and $25 for 2X and 3X. T-shirts will be available for sale at Turtle Talk programs and at the Lighthouse Gift Shop on the causeway in Holden Beach. Shirts are also available by mail (see the website for details).
For more information on Turtle Talk, the Holden Beach Turtle Patrol or how to volunteer or support, go to www.hbturtlewatch.org.
Read more » click here
---
Factoid That May Interest Only Me –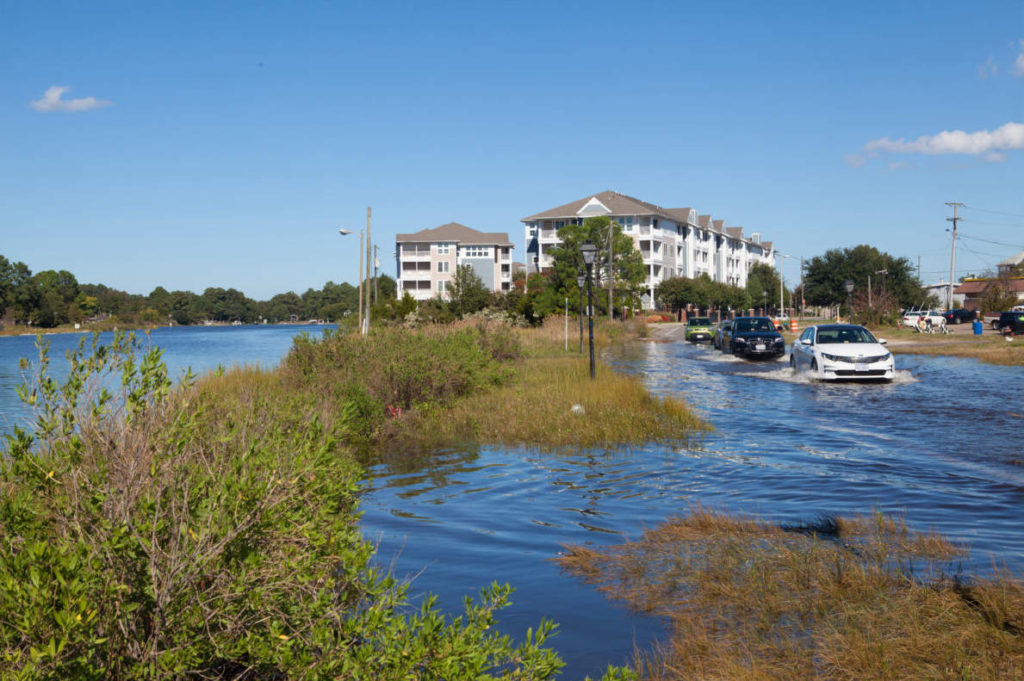 The National Flood Insurance Program
The National Flood Insurance Program aims to reduce the impact of flooding on private and public structures. It does so by providing affordable insurance to property owners and by encouraging communities to adopt and enforce floodplain management regulations. These efforts help mitigate the effects of flooding on new and improved structures. Overall, the program reduces the socio-economic impact of disasters by promoting the purchase and retention of general risk insurance, but also of flood insurance, specifically.
Read more » click here
National Flood Insurance Program: Reauthorization
Congress must periodically renew the NFIP's statutory authority to operate. On March 23, 2018, the President signed legislation passed by Congress that extends the National Flood Insurance Program's (NFIP's) authorization to July 31, 2018. Congress must now reauthorize the NFIP by no later than 11:59 pm on July 31, 2018.
FEMA and Congress have never failed to honor the flood insurance contracts in place with NFIP policyholders. In the unlikely event the NFIP's authorization lapses, FEMA would still have authority to ensure the payment of valid claims with available funds. However, FEMA would stop selling and renewing policies for millions of properties in communities across the nation. Nationwide, the National Association of Realtors estimates that a lapse might impact approximately 40,000 home sale closings per month.
NFIP reauthorization is an opportunity for Congress to take bold steps to reduce the complexity of the program while transitioning it to a sounder financial framework. The level of damage from the 2017 hurricanes makes it abundantly clear that FEMA needs a holistic plan to ready the Nation for managing the cost of catastrophic flooding under the NFIP.
Read more » click here
Update –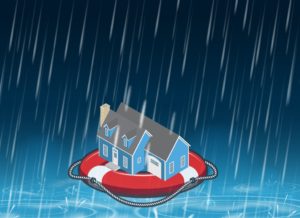 Flood insurance program could lapse in midst of hurricane season.
What home buyers need to know
The federal flood insurance program already has been reauthorized six times since September 2017.
When the program lapsed for a month in 2010, an estimated 1,400 home-sales closings were canceled or delayed each day.
In some high-risk areas, the only option for coverage is through the government plan.
Read more »

click here
Hurricane Season Has Begun. Do You Need Flood Insurance?
The Atlantic hurricane season is here, and with it the threat of storm-related flooding. So homeowners may want to buy flood insurance, if they don't already have coverage. Hurricane season runs from June through November. The National Oceanic and Atmospheric Administration has forecast a "near- or above-normal" hurricane season this year, with one to four "major" hurricanes expected. Standard homeowner policies typically don't cover damage from floodwaters resulting from rising tides, flash floods or overflowing streams. To get flood coverage, you'll need to buy a separate flood policy. Most flood insurance is sold through the National Flood Insurance Program, which is administered by the Federal Emergency Management Agency and covers about five million policyholders. A few private companies also sell coverage.
Read more » click here
---
Things I Think I Think –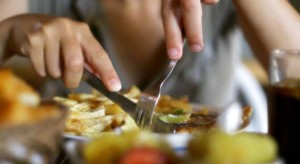 Eating out is one of the great little joys of life.
Restaurant Review:
Dinner Club visits a new restaurant once a month. Ratings reflect the reviewer's reaction to food, ambience and service, with price taken into consideration.
///// March 2018
Name:              Shuckin' Shack
Cuisine:           Seafood
Location:        1175 Turlington Ave., Leland NC
Contact:          910.221.5522 / http://www.theshuckinshack.com/location/loc/leland
Food:                Average / Very Good / Excellent / Exceptional
Service:           Efficient / Proficient / Professional / Expert
Ambience:      Drab / Plain / Distinct / Elegant
Cost:                 Inexpensive <=17 / Moderate <=22 / Expensive <=27 / Exorbitant <=40
Rating:            Two Stars
Shuckin' Shack is a franchise with double-digit locations in multiple states. The closest one to us is located at The Villages of Brunswick Forest in Leland. Relaxing casual atmosphere it's a cool little place. The menu is the same for lunch and dinner. Although the menu offerings are somewhat limited, they have a lot of good stuff there.  It's totally worth a visit, however I'm thinking it is a better lunch than dinner venue. Their slogan says it all, showing each guest A GOOD SHUCKIN' TIME!
---
/////
Book Review:
Read several books from The New York Times best sellers fiction list monthly
Selection represents this month's pick of the litter
/////

---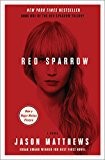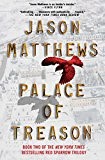 THE RED SPARROW TRILOGY by Jason Matthew
The "Red Sparrow" trilogy is a political thriller series which includes the books Red Sparrow, Palace of Treason, and The Kremlin's Candidate. The first book Red Sparrow is now a major motion picture starring Jennifer Lawrence. Matthews, a retired officer of the CIA's Operations Directorate, offers the reader a classic spy thriller that evokes the Cold War era of espionage. Russian intelligence officer Dominika Egorov has been assigned to Nate Nash, a CIA officer who handles the organization's most sensitive Russian intelligence. The trilogy follows Dominika from her humble beginnings as a "Sparrow" to becoming the Director of the SVR the Russian foreign intelligence service and a double agent for the CIA. In each book the stories revolve around the espionage dance between the Russian (SVR) and American (CIA) intelligence networks, intertwined with a love story between Dominika and Nate. .
---
HBPOIN / Lou's Views
.          • Gather and disseminate information
.           • Identify the issues and determine how they affect you
.           • Act as a watchdog
.           • Grass roots monthly newsletter since 2008