Lou's Views
News & Views / August Edition

Calendar of Events –
Run Holden Beach – 2018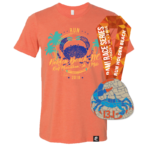 The fifth annual "Run Holden Beach" event is scheduled on Saturday, September 15th. Coastal Race Productions is planning a 1 mile "turtle trot", 5k walk / run and a half marathon with all of these races starting and finishing under the bridge. This will all be followed by live music, games and an after party at the Holden Beach Pavilion.

For more information » click here
Run signup » click here
---
Events


Discover a wide range of things to do in the Brunswick Islands for an experience that goes beyond the beach.

For more information » click here
---
Calendar of Events – Island

---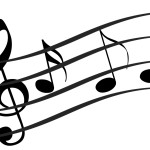 Concerts on the Coast Series
Live performances featuring local musical groups are held at the pavilion on Sunday evenings from late May to early September. The concerts are free of charge. Popcorn sold at the concerts is used to support the concerts and fund beautification projects in the area.
.
For more information » click here

---
Parks & Recreation / Programs & Events
For more information » click here
---
Reminders –
---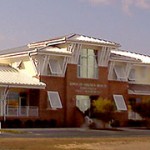 BOC's Meeting
The Board of Commissioners' September Regular Meeting is scheduled on the third Tuesday of the month, September 18th
---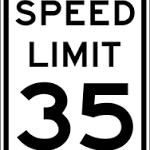 Speed Limit
Please take notice – Speed limit seasonal limitations, in accordance with Town Ordinances.Speed limit will change on OBW from 45mph to 35mph west of the general store. This change took place on April 1st and be in effect through September 30th.

---
Free Dump Week
Brunswick County property owners and residents may dispose of all materials, except for regular household trash and hazardous waste, at the Brunswick County Landfill free of charge September 10th – 15th. Metal, tires, electronics, latex paint and yard debris can be disposed of during free dump week, but they must be placed in their designated area. Business and commercial vehicles will be charged normal tipping fees. You must show proof of Brunswick County property ownership or residency.
Brunswick County Landfill
172 Landfill Rd NE, Bolivia, NC 28422
Hours of operation are –
Monday through Friday 7:30 a.m. to 5:00 p.m. and Saturday 7:30 a.m. to 3:00 pm. 
---
Household Hazardous Waste Collection
The Brunswick County Solid Waste Department will be at Southport Middle School, 100 Cougar Rd, Southport, on September 15th from 9:00 a.m. to 12:00 p.m. to collect household hazardous waste. Items will be taken free of charge from Brunswick County property owners, residents and farmers. You must show proof of Brunswick County property ownership or residency.
Some items that are accepted at the HHW collection are non-latex paints, stains, insecticides, herbicides, household cleaners, pool chemicals and aerosol cans. For items not mentioned please contact the Brunswick County Solid Waste Department at (910) 253-2520. All items brought to the event must be labeled. The staff onsite reserves the right to refuse any item brought to the event.
Electronics, latex paints, fluorescent bulbs, automotive fluids, clothing, smoke detectors and batteries are not included in the HHW collection, however, they are recycled at the Brunswick County Landfill year-round for free.
The following materials cannot be accepted: ammunition, radioactive materials, infectious or biological waste, explosives, shock sensitive materials and non-household materials. 
---


Trash Can Requirements –
Rental Properties

Waste Industries – trash can requirements / Ordinance 07-13, Section 50.10
Rental properties have specific number of trash cans based on number of bedrooms.
. a. One extra trash can per every two bedrooms
§50.08 RENTAL HOMES.
(A) Rental homes, as defined in Chapter 157, that are rented as part of the summer rental season, are subject to high numbers of guests, resulting in abnormally large volumes of trash. This type of occupancy use presents a significantly higher impact than homes not used for summer rentals. In interest of public health and sanitation and environmental concerns, all rental home shall have a minimum of one trash can per two bedrooms. Homes with an odd number of bedrooms shall round up (for examples one to two bedrooms – one trash can; three to four bedrooms – two trash cans; five – six bedrooms – three trash cans, and the like).
Solid Waste Pick-Up Schedule
Waste Industries change in service, trash pickup will be twice a week
Starting the Saturday before Memorial Day through the Saturday after Labor Day
Pick-up is every Tuesday and Saturday from May 26th through September 8th
Please note:
Trash carts must be at the street by 6:00 a.m. on the pickup day.
Carts on OCEAN BOULEVARD ONLY will be rolled back to the front of the house.
BAG the trash before putting it in the cart.

---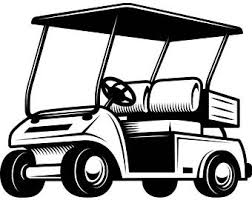 Golf Carts
Golf carts are treated the same as other automotive vehicles
Town ordinances state no parking anytime on OBW
Therefore golf carts are illegally parked when left by any beach access point
---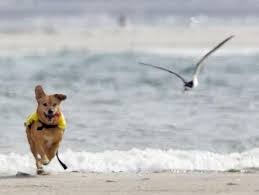 Pets on the Beach Strand
.
.
Pets – Chapter 90 / Animals / 90.20
FromMay 20th through September 9th
It is unlawful to have any pet on the beach strand
. a. During the hours of 9:00am through 5:00pm
---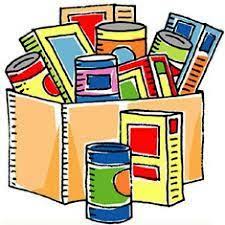 A Second Helping

.
.
.
Program to collect food Saturday mornings during the summer
. 1. Fourteenth year of the program
. 2. Food collections have now totaled over 213,000 pounds
. 3. Collections will begin on June 9th and running through September 8th
. 4. Food is distributed to the needy in Brunswick County
For more information » click here
They have moved –
Drop-off site has moved to the Beach Mart parking lot on the Causeway.
---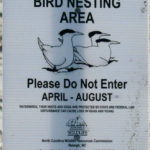 Bird Nesting Area
NC Wildlife Commission has posted signs that say – Bird Nesting Area / Please don't disturb. The signs are posted on the west end beach strand around 1339 OBW.

People and dogs are supposed to stay out of the area from April through November
. 1) It's a Plover nesting area
. 2) Allows migrating birds a place to land and rest without being disturbed
---
Building Numbers
Ocean front homes are required to have house numbers visible from the beach strand.
Please call Planning and Inspections Department at 910.842.6080 with any questions.
§157.087 BUILDING NUMBERS.
(A) The correct street number shall be clearly visible from the street on all buildings. Numbers shall be block letters, not script, and of a color clearly in contrast with that of the building and shall be a minimum of six inches in height.
(B) Beach front buildings will also have clearly visible house numbers from the strand side meeting the above criteria on size, contrast, etc. Placement shall be on vertical column supporting deck(s) or deck roof on the primary structure. For buildings with a setback of over 300 feet from the first dune line, a vertical post shall be erected aside the walkway with house numbers affixed. In all cases the numbers must be clearly visible from the strand. Other placements may be acceptable with approval of the Building Inspector.
---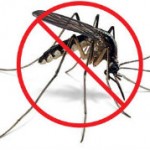 Mosquito Control
.

Current EPA protocol is that spraying is complaint driven
The Town is unable to just spray as they had in the past
. 1) Complaint based
. 2) Citizen request
. 3) Proactively monitor hot spots
They recommend that you get rid of any standing water on your property that you can
Urged everyone to call Town Hall if they have mosquito issues so that they can spray
Spraying is complaint based, so keep the calls coming!
---
It is time to 'fight the bite'
Now that it seems spring is finally here to stay; state health officials advise us to "Fight the Bite" by taking measures to reduce the risk of tick and mosquito bites. The Centers for Disease Control and Prevention said the number of vector-borne diseases, or those transmitted though the bites of blood-feeding ticks, mosquitoes and fleas, has more than tripled across the country. While April is Tick and Mosquito Awareness Month in North Carolina, the danger of contracting a serious illness like Lyme disease, West Nile or Zika viruses, exists all year, especially in warmer climates like ours here in Brunswick County.
To reduce exposure to tick and mosquito bites:
Avoid tick habitats, such as wooded, grassy or brushy areas.
Use tick and mosquito repellent that contains DEET (or equivalent) on exposed skin and wear permethrin-treated clothing. Use caution when applying to children.
Reduce tick habitats with selective landscaping techniques, like putting a three-foot wide barrier of wood chips or gravel between lawns, wooded areas, patios and playground equipment
Install or repair screens on windows and doors and use air conditioning if possible.
"Tip and toss" to reduce mosquito breeding by emptying standing water from flowerpots, gutters, buckets, pool covers, pet water dishes, discarded tires and birdbaths at least once a week.
Read more » click here


.




When the rain goes away, mosquitoes will come and play


Eventually, the rain will stop. And then, a couple weeks later, the mosquitoes will emerge.
Read more »

click here
---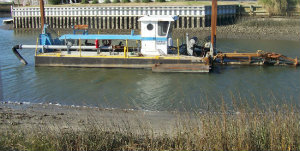 Canal Dredging
The Town is planning to perform a complete dredge of all of the canals this coming fall/winter (November 2018 – Mar 2019). It is recommended that property owners begin getting ready for the canal dredging as early as possible by first assessing the condition of their bulkheads so that repairs on those structures can be made in plenty of time before dredging begins. This will not only provide for the best dredging effort, but also lesson the possibility of leaky bulkheads filling canals back in prematurely after dredge completion. The Town will also be conducting its annual inspection of the bulkheads. Likewise, it is also recommended that property owners begin to coordinate the actions needed to move your floating docks in anticipation of the actual dredge arrival in order to facilitate a better excavation near their pilings. Finally, boat movements should also be considered. You may want to begin planning for winter accommodations and repairs to your boat now. Remember that boat dry docks book up fast.
---
Volunteers needed
The Town is always looking for people to volunteer for their various boards and committees. If you are interested in serving, please fill out a resume form and submit it to heather@hbtownhall.com.
---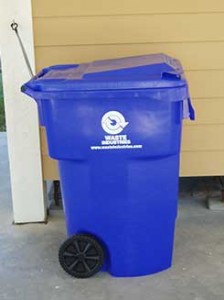 Curbside recycling
Waste Industries is now offering curbside recycling for Town properties that desire to participate in the service. The service cost is $54.00 annually paid in advance to the Town of Holden Beach and consists of a ninety-six (96) gallon cart that is emptied every other week.
Curbside Recycling Application » click here
Curbside Recycling Calendar » click here

---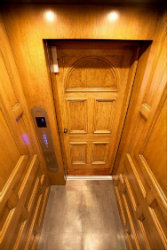 Elevators
Most states mandate that elevator systems be tested and inspected annually. Currently the state of North Carolina does not require annual inspections to be performed on all elevator systems. The use of unsafe and defective lifting devices imposes a substantial probability of serious and preventable injury to your family and guests. It is in the owner's best interest to minimize injuries and liability by scheduling an annual safety inspection to ensure the safe operation of their elevator system.

Safety Notice –
Waupaca Elevator Company has issued an important safety notice. The potential hazard is associated with normal wear in your elevator. If your elevator develops the problem and it is not repaired, the elevator may drop unexpectedly with you in it and you may be injured. They recommend you contact your elevator service company.
---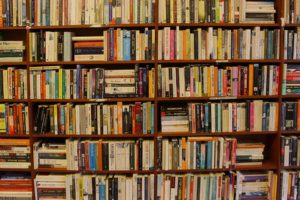 Library
If you need something to keep you busy in this colder weather, make sure to visit the island library. The library is in the upstairs of Holden Beach Town Hall. All the books were donated. Patrons of the library don't have to check out a book; they are on the honor system to return it.

---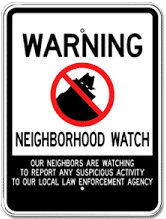 Neighborhood Watch –
• Need to look out for each other
• Call 911 if you see or hear anything suspicious
• Fill out Keep Check Request Form if you will be out of town
• Submit completed Property Registration Form
• Pickup copy of Protecting Your Home
---
Upon Further Review –

---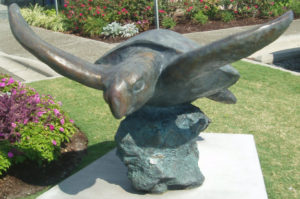 Turtle Statue
Previously reported – May 2018
Discussion and Possible Acceptance of Donation of Turtle Sculpture –
Per Board at April Meeting
Agenda Packet –
My name Is Bill Witchger I have been coming to Holden in July for over 40 years. You have done a great job of keeping it a place our family enjoys. I started coming and staying with my Brother Gene before I had children. My family is now 8 children and 23 grandchildren.
My wife Kathy passed away of cancer 10 years ago. The kids wanted to do something in remembrance of her. She loved Holden and the sea turtles. I have a very good friend who Is a sculptor Jack Kreutzer from Loveland Colorado. He has been coming to Holden and staying at our place in September. I commissioned him to cast 10 small bronze sculptures of a sea turtle. Each of my children now has one and I would like to give one to the town on approval of life size version. We would like it to be installed in a public place where all can enjoy. Maybe it could be installed by the pavilion or in a playground. I would be happy to set up some kind of a trust to maintain it. We have 5 cottages in my family and the youngest child is 3 months. Witchger's will be coming to Holden for many years to come. If that is not possible we will put it on one of our properties. We are coming down the last two weeks of July and hope to install it then. Thanks for your consideration.
A decision was made – Approved unanimously
Agreed to accept donation but have not yet determined where it should go on the island
Update –
Turtle sculpture was installed in July at Town Hall apparently without any fanfare
Sculptor, Jack Kreutzer work has earned him numerous awards and commissions
For more information » click here
---
Beach Ranger Program
Previously reported – 2009
Police took over Beach Patrol role previously handled by temporary seasonal employees

Previously reported – 2016
Commissioner Freer broached the issue of the public's safety on the beach strand by taking the tack that he would like to see us supplement the Police force. Previously he pointed out that the current budget covers only eight (8) officers which are really not adequate to meet our needs during the 100 days of summer. The approach he suggested should be one of improving awareness as well as enforcement. His recommendation was as follows:
.     1) Under the Police Department umbrella consider a part-time seasonal staff for the beach strand
.     2) Under the umbrella of Parks & Recreation Board entertain establishing a Beach Ambassador Program
Previously reported – 2017
Target Ordinances –
Fill holes
Remove gear
Stay off dunes
No glass
Control pets – leash / waste
Purpose –
Put a friendly face out there to interact with guests
Educate guests about targeted ordinances to get compliance
Explain the purpose of the ordinance and consequences for non-compliance
Goals – keep beach protected, clean and safe

Beach strand ordinance compliance is a real quality-of-life issue. The flashing educational signs on the Causeway have significantly improved beach strand ordinance compliance. Still feel strongly that the Town should adjust staffing to respond to the seasonal increase in work load. Delighted that the Board finally decided to address this issue. I have made my position abundantly clear regarding having a seasonal code-enforcement team / beach patrol on the beach strand. They need to be on the beach strand to enforce ordinances and to ensure the public safety. Regardless of who or how many patrols the beach strand we need high visibility for them to be effective.
Update –
Currently there are three (3) Beach Rangers out there from Memorial Day to Labor Day. It was expanded to include a second shift extending the hours that they are on the beach strand, also added a second gator. Rangers are on the beach strand during the busiest time frame from roughly 8:30am till 7:30pm. They are out there to educate, provide information and assist folks. Program appears to be working well. I for one would like to see them  expand the program by having it cover shoulder season too.
---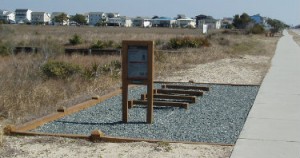 Par Course
.
Par Course is a fitness trail which consists of a course equipped with a series of stations distributed along the way where one is to stop and perform a specific exercise. The course is designed for exercising the human body to promote good health. March of 2011 the BOC's approved a contract between the Town and Holden Beach Enterprises for the purchase of eighteen properties for $76,000 that had a tax assessment value of $1,976,020. The properties were zoned conservation and are located on the second row, between Greensboro and Scotch Bonnet.
The Holden Beach course is located on that quarter mile stretch on the north side of OBW. The course consists of twenty (20) exercise stations with multiple stations clustered together. The plan was approved in August 2011 and installation of the equipment was completed in September of 2011. Par Course was supposed to include benches, water fountains and palm trees with project costs already in budget with the BPART account as the source of the funding. Original plans called for seventy (70) palm trees but in February of 2012 the Board waffled and decided to put installing any vegetation on hold. Programmed funds for palms were not executed per BOC's   and were returned to fund balance. So currently there is no vegetation there. It sorely needs some landscaping to make it more visually appealing.
So, let me get this straight –
We paid an engineer and landscape architect
We had Parks & Recreation Advisory Board recommend approval
We had Town staff support plan
Plan was approved by BOC's in August of 2011
Installation of equipment was completed in September of 2011
Raging debate about vegetation was in February of 2012
.          • Went from 70 palm trees to no vegetation
Benches and water fountains were installed in January of 2013
.          • We are still undecided about vegetation there
We still have not completely implemented plan that was approved some eighty-four (84) months ago.
---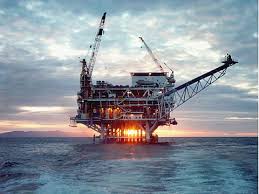 Seismic Testing / Offshore Drilling
Previously reported – September 2015
Resolution 15-09 is in opposition to offshore exploration and drilling. Why? Because we have a tourism based economy, along with the local fishing industry and quality of life depends on the health and welfare of our natural resources. We believe that the inherent risks to our region from offshore exploration and drilling have the potential to irrevocably harm our natural environment, our economic well-being and our overall quality of life. Including us there are now 79 municipalities that have passed resolutions opposing offshore exploration and drilling.
Previously reported – January 2018
Trump Moves to Open Nearly All Offshore Waters to Drilling
Read more » click here
Cooper: NC to sue if kept in offshore drilling plan
Governor threatens legal action if Trump administration pushes plan to open coast to oil exploration. "No way. Not off our coast," Cooper said of oil exploration.
Read more » click here
North Carolina Gov. Cooper joins others in protest of federal fines for opposing offshore drilling
Read more » click here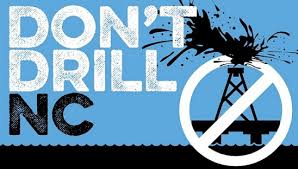 ---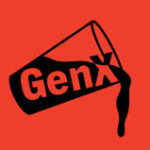 Previously reported –
Holden Beach Newsletter
Chemours has issued a press release announcing that the company will take measures to eliminate byproduct GenX wastewater emissions from its Fayetteville site. Click here to view the release.
In order to keep citizens informed, Brunswick County has established a website to share information about GenX as they learn it. You can find this page at www.brunswickcountync.gov/genx. The website contains a FAQ section that they update as they learn additional information (or receive additional questions), links to all their press releases and links to other resources like information from NCDEQ. There is also a link where citizens can go to sign up to receive email updates on the topic.
---
The Public Information Officer for Brunswick County announced that the County has taken legal action against DuPont and Chemours for contaminating the Cape Fear River.
10.31.2017
Statement from Brunswick County
The filing of formal legal action against Chemours and DuPont represents another crucial step in protecting our public drinking water supply. It sends a clear message that Brunswick County will simply not stand for the discharge of emerging or unregulated chemicals into our public drinking water supply. Let us be clear…we will ensure that any company that threatens this vital resource is held responsible. Furthermore, our litigation team is consulting the nation's leading experts to determine the best long-term water testing and treatment methods for the entire county. As part of that, we will ensure that the costs for doing so do not fall upon the rate payers, but upon those dumping the unregulated chemicals in the water.
For more information » click here
Previously reported –June 2018
Southern Environmental Law Center files lawsuit calling for DEQ action on GenX
The Southern Environmental Law Center filed a lawsuit in New Hanover County Superior Court calling on the North Carolina Department of Environmental Quality to use its authority to require the Chemours Company to immediately stop all discharge of GenX and other chemically related compounds from its Fayetteville Works facility.
"The state needs to stop immediately Chemours' toxic pollution of the air and water that families and communities from Fayetteville to Wilmington depend on," said Geoff Gisler, senior attorney with the SELC. "Every day that goes by, Chemours puts more toxic pollution into the air and water that accumulates in our rivers, land, and groundwater. Chemours' harmful pollution must end now."
According to a Friday afternoon news release from the SELC, on June 15, DEQ denied a request from Cape Fear River Watch asking DEQ to require Chemours to stop pollution at its Fayetteville facility.
SELC argues in the lawsuit that DEQ has the authority and obligation to force Chemours to stop releasing perfluoroalkyl and polyfluoroalkyl (PFAS) substances into the water and air. "The people of North Carolina depend on DEQ to protect our health and safety in times of emergency," said Cape Fear River Watch Board of Directors President Dana Sargent. "This is one of those times."
Read more » click here
Update –
CFPUA: Filtering GenX can be done, but will cost customers
The Cape Fear Public Utility Authority (CFPUA) may move to spend $46 million to upgrade the Sweeney Water Treatment Plant to filter — as much as possible — contaminants like GenX and other material that the Wilmington plant can't filter from water drawn from the Cape Fear River.
Read more » click here
---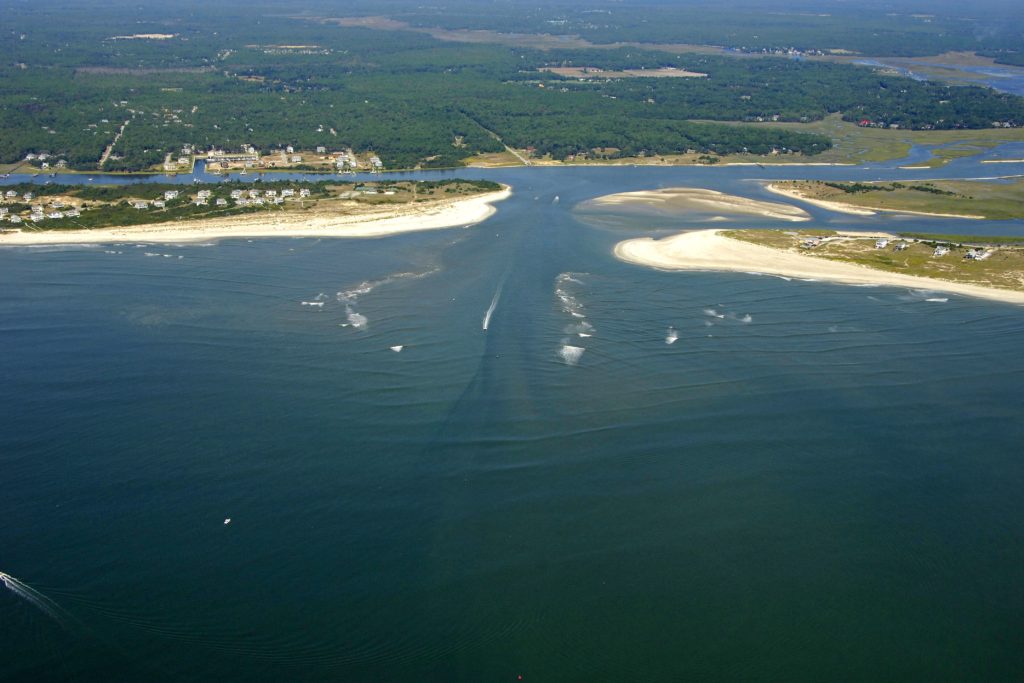 Anticipation for a safe, successful summer coming to newly dredged inlet
Read more » click here
County seeks grant for Lockwood Folly Inlet dredging
Brunswick County commissioners unanimously agreed Monday night to apply to the North Carolina Division of Water resources for a grant to dredge an improved navigation channel at the Lockwood Folly Inlet. "The U.S. Army Corps of Engineers has only had enough funding to dredge that inlet to eight feet," Deputy County Manager Steve Stone said. Stone said while the corps has been unable to maintain an optimal navigation channel at the inlet, the proposed project would dredge the channel to its maximum depth of 12 feet and with a width of 150 feet. Stone said the estimated cost of the project would be $4,130,000. But with the grant, two-thirds of it would be funded by the federal government. The grant, if funded, would cover construction and design, engineering, administration and additional costs, Stone said. He added the dredging would likely produce more than 200,000 cubic yards of beach quality sand, which could be placed directly on an adjacent shoreline. The local share of the project cost would be split by Brunswick County and the municipality receiving the beach sand at a rate that has not yet been determined. "My question, who's getting the sand?" commissioner Mike Forte asked. Stone said Holden Beach has a Coastal Area Management Act permit for sand placement but may not need it, while Oak Island could use the sand but doesn't own a permit. Oak Island has applied for a permit to receive navigation dredge sand, Stone said, but he didn't know if it had been approved. Stone said all permits needed by the county are not in place but securing them would be part of the project. The county is not obligated to accept the grant if it is awarded, he added. Commissioners agreed unanimously, 5-0 to provide a resolution to approve applying for the grant and added a stipulation to send a letter of support for the Oak Island sand permit application.
Read more » click here
What's next for Brunswick's Lockwood Folly Inlet?
Brunswick County will soon turn to the state in an effort to find a longer-term answer for the shoaling of Lockwood Folly Inlet. Last week, the county's Board of Commissioners voted to move ahead with seeking a N.C. Division of Water Resources grant that would fund $2.75 million of an estimated $4.13 million project that would bring the inlet between Holden Beach and Oak Island to at least 12 feet, its permitted depth.
Read more » click here
Lockwoods Folly dredging project would provide Oak Island with much needed sand
The last dredging project offered only Holden Beach sand for beach nourishment. The dredging of the Lockwoods Folly Inlet in Brunswick County is once again an item of discussion; if approved the Town of Oak Island could be the beneficiary of much needed beach-quality sand. Earlier this year the Town of Oak Island requested permission to become a party to the Shallow Draft Inlet-5 federal permit, meaning it would be the recipient of sand for renourishment. During the last dredging only, the Town of Holden Beach was able to receive the sand for its own shore. According to the Brunswick County Board of Commissioners agenda, "The United States Army Corps of Engineers can make the Merritt, a hopper dredge, available in mid-to-late September of this year to dredge the Lockwood Folly Inlet navigation channel to a depth of approximately 10-feet and proposed to place approximately 30,000-cubic-years of sand nearshore off Oak Island." The project will cost an estimated $676,000 and two-thirds of that is eligible for funding from the NC Shallow Draft Navigation Fund. The USACE has more than $100,000 still available from a previous dredging project so local funding at the time of approval would be $570,000. Brunswick County would provide $198,000 local match money to the state and is requesting the Town of Oak Island provide $95,000 towards the project. The Brunswick County Board of Commissioners will vote on the approval of the project on Monday.
Read more » click here
County agrees to Lockwood Folly Inlet dredging
Brunswick County commissioners agreed at their agenda meeting Monday to pay for part of a $676,000 dredging project for the navigation channel at the Lockwood Folly Inlet.
The county was seeking a much bigger project, but it took what it could get as commissioners voted unanimously, 4-0, to dredge the inlet 10 feet deep. Commissioner Randy Thompson was absent from the meeting Monday. In July, all five commissioners unanimously agreed to apply to the North Carolina Division of Water resources (DWR) for a grant to dredge the Lockwood Folly Inlet navigation channel. The $4.3 million grant project they sought would dredge the channel to its maximum depth of 12 feet and a width of 150 feet. The DWR grant would provide two-thirds of the funding through the federal government, with Brunswick County splitting the one-third local share of the project cost with Oak Island, which would have potentially received 200,000 cubic yards of beach sand.
 For the $676,000 project, two-thirds of the cost would be funded through the Shallow Draft Navigation Fund. The Army Corps of Engineers already had $106,000 designated for a Lockwood Folly inlet project, so the one-third local match required by the county totaled $190,000. The work would be performed by the Murden, a hopper dredge that would move approximately 30,000 cubic yards of beach sand to be placed offshore of Oak Island near an area of significant erosion. The DWR requested the county send the matching funds as soon as possible to provide the corps sufficient time to schedule the project to begin in September. Commissioners approved transferring $190,000 to the DWR and authorized chairman Frank Williams to write a letter to Oak Island officials requesting the reimbursement of 50 percent, $95,000, of the local matching funds.
Read more » click here
Brunswick County to fund Lockwood Folly dredging; Oak Island has opportunity for sand
Oak Island could receive about 30,000 cubic yards of beach-quality sand for its west end during a dredging of the Lockwood Folly Inlet channel scheduled next month. The Brunswick County Board of Commissioners voted unanimously Monday to transfer $190,000 to the N.C. Division of Water Resources as the required local match for the project. The county has asked the Town of Oak Island to reimburse half of that amount, or $95,000. The state will fund two-thirds of the estimated $676,000 project from its Shallow Draft Navigation Fund. According to Steve Stone, deputy manager for Brunswick County, unexpended funds of $106,000 are on hand with the U.S. Army Corps of Engineers from a previous Lockwood Folly Inlet project, hence the one-third local match required is based on a project need of $570,000.
Stone said the project would begin in mid to late September, dredging the channel to a depth of 10 feet. Sand will not be piped directly onto the strand in order to protect nesting sea turtles. Rather, sand would be placed offshore close to an area that has experienced significant erosion over the past year, Stone said. "The project will be performed by a 'hopper' dredge, the Murden, so there will be nearshore placement of beneficial beach-quality sand," said Stone.
The motion approved by commissioners Monday includes sending a letter to Oak Island Mayor Cin Brochure asking for the $95,000 match. "The project will both improve navigation in the inlet and provide beach-quality sand that will at least indirectly benefit the town's shoreline in the area on the western portion of the island that recently has experience significant erosion," the letter from board chairman Frank Williams states. District 2 commissioner Marty Cooke made the motion to approve the transfer of funds. He said it was a great opportunity to improve Lockwood Folly Inlet. "It benefits a lot of things," said Cooke. "It's for navigation of the channel. It's for the environment and replenishing shellfish, not to mention local fishermen who use the inlet. It benefits many."
Read more » click here
---
Corrections & Amplifications –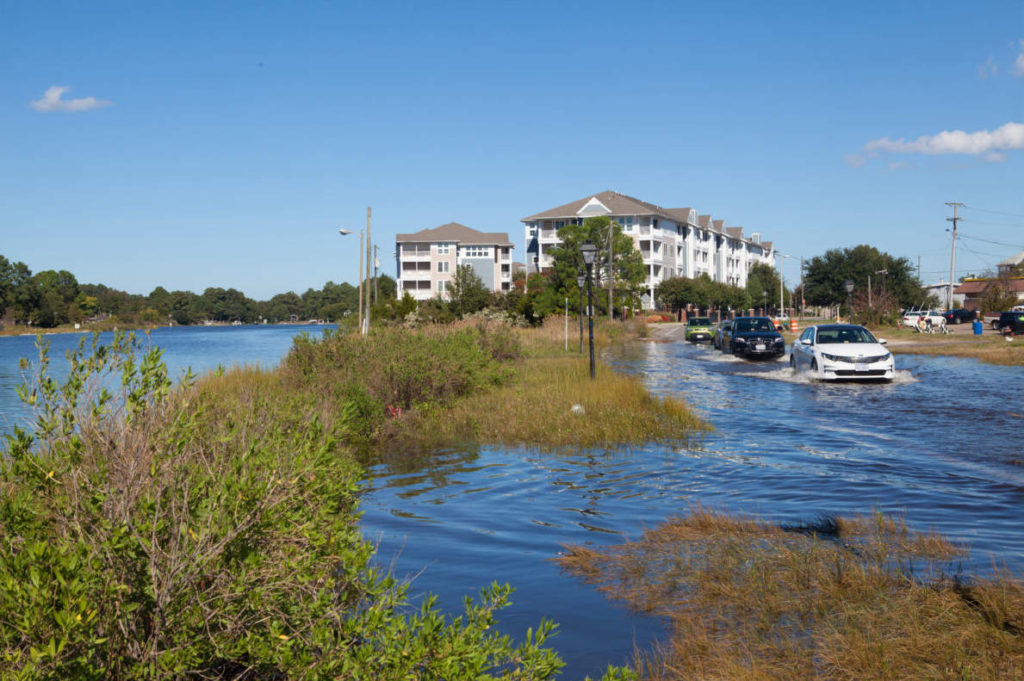 The National Flood Insurance Program
The National Flood Insurance Program aims to reduce the impact of flooding on private and public structures. It does so by providing affordable insurance to property owners and by encouraging communities to adopt and enforce floodplain management regulations. These efforts help mitigate the effects of flooding on new and improved structures. Overall, the program reduces the socio-economic impact of disasters by promoting the purchase and retention of general risk insurance, but also of flood insurance, specifically.
Read more » click here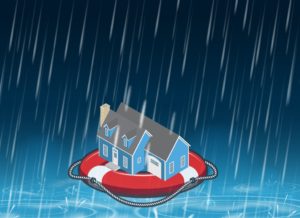 Previously reported –
Your flood insurance premium is going up again, and that's only the beginning
The bottom line: your flood insurance premium is going up again — and under a policy change the Federal Emergency Management Agency is considering, it could skyrocket even more in coming years.
Read more » click here
Update –
National Flood Insurance Program: Reauthorization
Congress must periodically renew the NFIP's statutory authority to operate. On July 31, 2018, the President signed legislation passed by Congress that extends the National Flood Insurance Program's (NFIP's) authorization to November 30, 2018. Congress must now reauthorize the NFIP by no later than 11:59 pm on November 30, 2018.
FEMA and Congress have never failed to honor the flood insurance contracts in place with NFIP policyholders. Should the NFIP's authorization lapse, FEMA would still have authority to ensure the payment of valid claims with available funds. However, FEMA would stop selling and renewing policies for millions of properties in communities across the nation. Nationwide, the National Association of Realtors estimates that a lapse might impact approximately 40,000 home sale closings per month.
NFIP reauthorization is an opportunity for Congress to take bold steps to reduce the complexity of the program and strengthen the NFIP's financial framework so that the program can continue helping individuals and communities take the critical step of securing flood insurance. The level of damage from the 2017 hurricanes makes it abundantly clear that FEMA needs a holistic plan to ready the Nation for managing the cost of catastrophic flooding under the NFIP.
Read more » click here
Congress passes flood insurance extension, again punting on reforms
The Senate voted to approve yet another short-term extension of the federal flood insurance program — scrambling to move the stopgap measure just hours ahead of this year's hurricane season. The 86-to-12 vote preserves access to flood insurance for U.S. homeowners, but it again punts reforms to a program that covers more than 5 million households and collects more than $3 billion in premiums yearly. The bill [which was slated to sunset Aug. 1], extends the authorization for the program and its ability to borrow funds through Nov. 30. Lawmakers have been unable to move forward on changes to the program nearly a year after a string of hurricanes — Harvey, Irma and Maria — highlighted the fiscal stress on the program. Claims in 2017 exceeded $8.7 billion, with more claims from last year's storms expected to be filed in 2018. The National Flood Insurance Program has more than $20 billion in public debt on its books; an additional $16 billion was canceled last year to avoid a $30 billion ceiling on the program's borrowing. The extension approved Tuesday is the seventh stopgap Congress has passed since the previous long-term authorization lapsed last year.
Read more » click here
Congress just dodged hard decisions about flood insurance again
A federal flood insurance program that's the only option for many homeowners in areas threatened by water damage was extended Tuesday with none of the reforms many observers call necessary.
Read more » click here
---
Odds & Ends –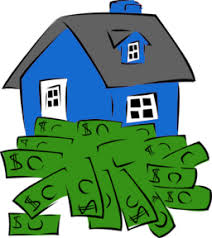 Brunswick County recently announced that it will reappraise real property as of January 1, 2019.

.
Reappraisal is a process in which all real estate values are assessed at their market value as of a specific date. The purpose of a Reappraisal is to provide equalization among all types of properties. North Carolina General Statutes require each county to conduct a Reappraisal at least once every eight years. Brunswick County conducts a Reappraisal every four year. The last Reappraisal was effective January 1, 2015.
The Board of Commissioners will hold a Special Called Meeting at 3:00 p.m. on Thursday, August 30, 2018 in the Commissioners Chambers located in the David R. Sandifer Administration Building, 30 Government Center Drive, NE, Bolivia, NC.
 The purpose of the meeting is to adopt the 2019 reappraisal Schedule of Values.  A copy of the Schedule is available to the public in the office of the Brunswick County Tax Assessor, Brunswick County Government Center, 30 Government Center Drive NE, Bolivia, NC from 8:30 a.m. – 5:00 p.m. Monday thru Friday, and on the County's website.  Click here for more information from the Brunswick County's FAQ web page on this topic.

---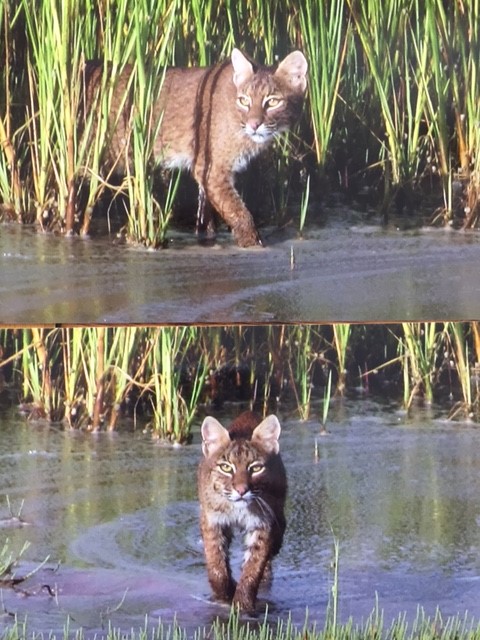 Catching Carnivores
Join Candid Critters Biologists for a series of conversations broadcast via YouTube about the carnivores of North Carolina, their natural history, where they are most common and how they are adapting to urbanization in our state.
Though you may not often see them, carnivores like coyotes, black bears, bobcats and foxes are common throughout North Carolina. These species appear to be occupying cities more and more, increasing potential impacts on urban prey species, and humans. Through examples of data collected by the North Carolina's Candid Critters project, we will discuss the distribution, behavior and ecology of these carnivore species in North Carolina and how they are adapting to city life.
Watch YouTube Broadcast » click here
---
Uber-h20: New mode of transportation docks in Holden Beach
A new mode of transportation around town recently docked in Holden Beach. JT Anderson started Uber-h20, a water taxi and tour service, about a month ago. People can book a ride and Captain JT will take them wherever they want to go. Anderson says his goal is for people to come on the boat, relax, and leave the driving and responsibilities to him. "People want to drink going to restaurants and bars so I can take them to the restaurants and bars so they can drink as much as they want to and don't have to worry," Anderson said. "Plus it's always better to arrive by boat." Uber-h20 cruises to most Brunswick County beaches. For more information on Uberh20 or how to book a ride, visit their website here. 
 Water Tour & Taxi Service / 919.524.1138
---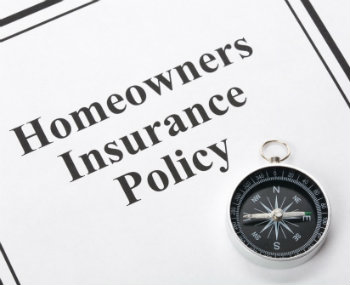 NC Department of Insurance press release
The North Carolina (NC) Rate Bureau in November 2017 proposed a significant rate increase for homeowner insurance rates across the State. On January 5, 2018, the NC Department of Insurance issued a press release announcing the NC Insurance Commissioner's response to the request.
Insurance Commissioner Causey rejects proposed Homeowners Insurance rate increase: Sets Hearing Date
Read the press release » click here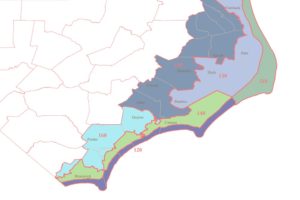 Homeowners insurance to increase by 5.5 percent on the coast
Following months of negotiation, the N.C. Department of Insurance and the N.C. Rate Bureau have settled on an average statewide increase in homeowners insurance of 4.8 percent. In costal counties, that increase was capped at 5.5 percent.
Read more » click here
Insurance Commissioner settles homeowners' insurance rate dispute
Insurance Commissioner Mike Causey announced today the N.C. Department of Insurance has ended the legal dispute with the North Carolina Rate Bureau on its proposal for an 18.7 percent homeowners' insurance rate increase. Commissioner Causey has negotiated an almost 14 percent lower rate for an average 4.8 percent increase statewide. "I have negotiated a rate that will have minimal impact on the coast yet keep the state's insurance companies financially sound," said Commissioner Causey. The 4.8 percent increase will vary according to territory with a cap of 5.5 percent statewide instead of the 25 percent bump on the coast initially proposed by the NCRB. The agreement also covers insurance for tenants and condominiums, which is capped at 12 percent. This rate settlement will save consumers approximately $293 million in the first year alone, compared to the NCRB's proposed increase.
The NCRB is separate from the NCDOI and is made up of insurance industry representatives. The Rate Bureau filed for the proposed 18.7 percent rate increase November 17, 2017, claiming the increase was necessary because of the increased costs stemming from tornado, severe thunderstorm, and windstorm/hail damage. Commissioner Causey had concerns over the initial filing and set a July 23, 2018, hearing date for the case to be decided if an agreement couldn't be reached. Over the last several months, the Department and the NCRB have been in litigation while trying to settle the case without the necessity of a long, expensive hearing. The last time homeowners saw an insurance rate increase was in 2012. At that time, the NCRB case was settled for an average statewide increase of 7 percent. The increase will take effect October 1, 2018.
Read more » click here
---
This & That –

New Visitor Map
Click here to check out the Town's new Visitor Map. The map features public accessways, parking, handicap parking, restrooms/ port-a-johns, showers, handicap accesses and parks.

---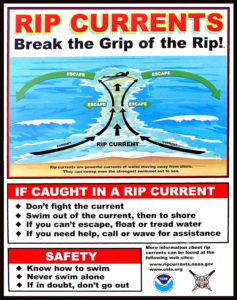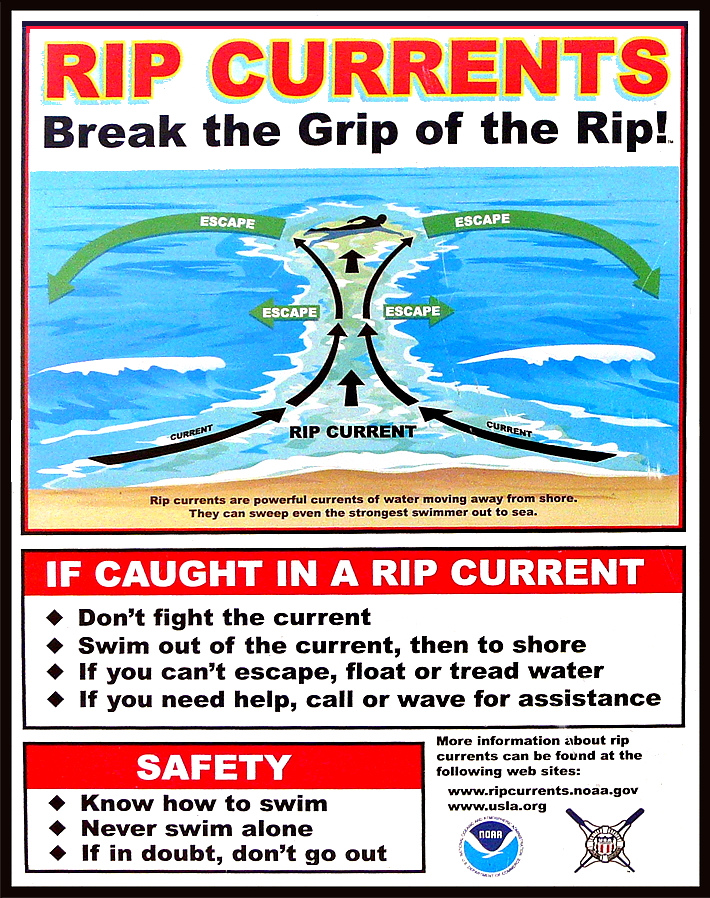 Here's how to stay safe from rip currents this summer
Rip currents prove to be a threat to beach goers on North Carolina's coast every summer, and this year is no exception. In 2017, there were 12 rip current-related fatalities in North Carolina, according to the National Weather Service. Two were in Carolina Beach, one was in Holden Beach and another was in Wrightsville Beach. This year, three people drowned in rip currents in North Carolina in the first full week of June alone.
Read more » click here

---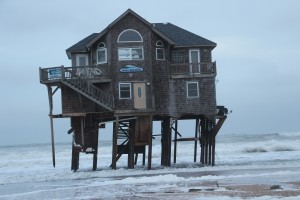 N.C. beach homes and coast are 'doomed' and residents need to get out, scientist says
Sea level rise is an imminent threat to North Carolina's 18 barrier islands — the Outer Banks — and the area just behind.
Read more » click here
---
.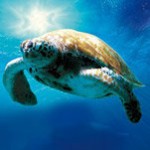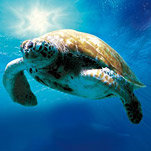 Sea Turtles Use Magnetic Fields
to Find Their Birthplace Beach

.
Sea turtles use the earth's magnetic fields to navigate back to the area where they were born decades earlier, according to a new study that used loggerhead genetics to investigate their travels. After swimming for years in a giant loop from nesting grounds in North Carolina and Florida to North Africa, the turtles find their way back to nest on beaches within about 40 to 50 miles of where they were born. The new study suggests that the turtles learned their home beach's distinctive magnetic signature, through what is called geomagnetic imprinting.
Read more » click here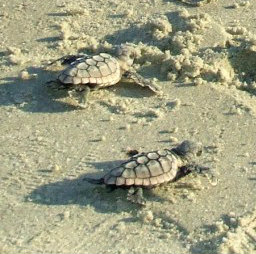 Turtle Watch Program – 2018

. 1) Current nest count is 30 as of 08/25/18
. • In 2017 the nest count was 47
. • Average annual number of nests is 39.5
. 2) First nest of the season was on May 20th

.
Members of the patrol started riding the beach every morning on May 1 and will do so through October looking for signs of turtle nests.
For more information » click here
---
Factoid That May Interest Only Me –
---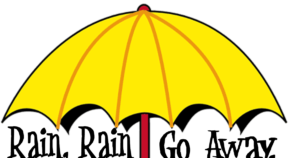 Rainfall records set across North Carolina during soggy July
"At least through the next 30-day period, it looks like a continued wet pattern throughout North Carolina."
Read more » click here
Road flooding caps two weeks of heavy rain
The rain that continues to fall on Brunswick County closed government offices, altered other service schedules and prompted the state Department of Transportation to issue flooded road warnings Friday. The National Weather Service reported several Brunswick County towns were hit with between 1.5 and 5 inches of rain in the 24 hours between midday Thursday, Aug. 2, and Friday, Aug. 3. Rainfall estimates for the coast during the two weeks before Friday's rainfall showed a large portion of the area received more than 10 inches of rain with parts of Brunswick County ranging from 15 to 20 inches, said Steve Pfaff, warning coordination meteorologist for the NWS Wilmington office. Friday's rain in Brunswick County closed government offices and delayed or canceled other services. County spokeswoman Amanda Hutcheson said during heavy storms or severe weather, travelers can call 511 for road condition updates or check the online map of road closures at brunswickcountync.gov/road-closures/. But road conditions can change quicker than information can be updated, she said.
Read more » click here 
Mosquitoes mighty, multiplying after weeks of rain
The recent rain event that drenched the region for two straight weeks was more beneficial to the local mosquito population than a mighty hurricane.
Read more » click here
---
Things I Think I Think –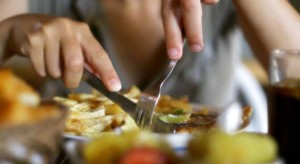 Eating out is one of the great little joys of life.
Restaurant Review:
Dinner Club visits a new restaurant once a month. Ratings reflect the reviewer's reaction to food, ambience and service, with price taken into consideration.
///// May 2018
Name:               New York Prime
Cuisine:            Steakhouse
Location:         405 28th Avenue, Myrtle Beach SC
Contact:           843.448.8081 / http://newyorkprime.com/location/Myrtle-Beach-SC/
Food:                 Average / Very Good / Excellent / Exceptional
Service:            Efficient / Proficient / Professional / Expert
Ambience:       Drab / Plain / Distinct / Elegant
Cost:                  Inexpensive <=17 / Moderate <=22 / Expensive <=27 / Exorbitant <=40
Rating:             Two Stars
High-end steakhouse reminiscent of "old-school" New York steakhouses. They primarily serve steaks at an exorbitant price to people willing to pay it. I don't object to that if I feel like I'm getting my money's worth. Unfortunately, that was not the case. I was disappointed, it's no Ruth's Chris.

---
OpenTable, a provider of online restaurant reservations, recently released its list of the 50 Best Southern Cuisine Restaurants in America for 2018 and RX Restaurant and Bar is on it.
/////       
Name:               Rx Restaurant and Bar   
Cuisine:            Southern Comfort
Location:         421 Castle Street, Wilmington NC
Contact:           910.399.3080 / www.rxwilmington.com
Food:                 Average / Very Good / Excellent / Exceptional
Service:            Efficient / Proficient / Professional   / Expert
Ambience:       Drab / Plain / Distinct / Elegant
Cost:                  Inexpensive <=17 / Moderate <=22 / Expensive <=27 / Exorbitant <=40
Rating:             Three Stars
Rx is located in downtown Wilmington on the corner of Fifth and Castle; in a residential neighborhood, away from any other downtown eatery. The name Rx pays homage to the building's heritage, occupying the old Hall's Drug Store. Rx offers an upscale version of Southern comfort food alongside traditional American favorites in a comfortable relaxed environment. The locally sourced menu is ingredient driven and changes daily in order to bring in the freshest ingredients that they can. I now know what all the hype is about. They could easily become one of my favorite restaurants. I'd put it on your short-list of must try Wilmington restaurants.
/////
These Are the 50 Best Southern Restaurants in the U.S., According to OpenTable
Southerners know what to serve to comfort and satisfy your cravings. Fried chicken, crab cakes, and shrimp and grits are the kinds of food that do much more than just solve hunger. OpenTable released its list of the 50 Best Southern Restaurants in America for 2018. The reservation platform determined the list based on diner reviews for more than 27,000 restaurants in all 50 states and Washington, D.C. All restaurants in the "Southern" cuisine category with a minimum "overall" score and number of qualifying reviews were included for consideration. Qualifying restaurants were then scored and sorted according to their overall food rating. The top 50 restaurants — listed alphabetically below — can be found in 14 states and Washington D.C.
Read more » click here
---
Book Review:
Read several books from The New York Times best sellers fiction list monthly
Selection represents this month's pick of the litter
/////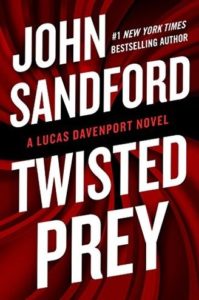 TWISTED PREY by John Sandford
This is the twenty-eighth entry in the Prey series of novels featuring Lucas Davenport.  The story is about a power struggle between two members of the Washington Elite. U.S. Senator Porter Smalls suspects that he was the target of a political assassination attempt masterminded by his fellow Minnesotan senator, Taryn Grant. Lucas Davenport now a federal marshal agrees to investigate things. Lucas looks into the actions of senator Grant; an old nemesis and he would like nothing better than to take her down once and for all.
---
HBPOIN / Lou's Views
.        • Gather and disseminate information
.         • Identify the issues and determine how they affect you
.         • Act as a watchdog
.         • Grass roots monthly newsletter since 2008