Lou's Views
News & Views / September Edition

Calendar of Events –
October 4-6              U.S. Open King Mackerel Fishing Tournament, Southport

Thirty-nine (39) years ago a small group of community leaders met and decided that they needed an event to showcase the great fall fishing Southport-Oak Island area has to offer. The prizes and expenses for the first tournament were guaranteed by those community leaders signing a promissory note at a local financial institution – thus the U.S. Open King Mackerel Tournament was born. The U.S. Open King Mackerel Tournament now attracts almost 400 boats annually and is held in high esteem by the community and anglers.
For more information » click here
October 5-7               Riverfest, Wilmington

The Wilmington Riverfest, the Port City's biggest annual fall festival, has been postponed because of after-effects from Hurricane Florence. The 40th annual Riverfest was scheduled for Oct. 5-7 downtown the new dates are Nov. 17-18.

October 20-21                N.C. Oyster Festival, Ocean Isle Beach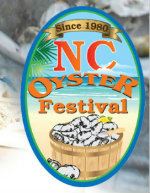 This is the thirty-eighth (38th) annual North Carolina Oyster Festival. The coastal waters of Brunswick County provide an abundance of the marine mollusks each year bringing over 30,000 people to Ocean Isle Beach to celebrate the tasty treat. The beach center becomes a walking district that offers something for everyone: local cuisine, arts and crafts, children's activities, live music, Oyster Stew Cook-off and the Oyster Shucking Contest.
For more information » click here
October 27-28                N.C. Festival by the Sea, Holden Beach


Hosted by the Holden Beach Merchants Association this two day festival occurs on the last full weekend in October. This two day event is kicked off with a parade down the Holden Beach causeway. There is a fishing tournament, horseshoe tournament, and a sandcastle building contest. Vendors provide food, arts and crafts, amusement rides and other activities. There is live musical entertainment both days at the Holden Beach's Pavilion.
For more information » click here
November 17-18      Riverfest, Wilmington

Wilmington's Riverfest is celebrated in October and runs from the foot of Market Street to Cape Fear Community College over a half mile of free family entertainment. Riverfest began in 1979 and is now a three-day event.
For more information » click here
---
Events


Discover a wide range of things to do in the Brunswick Islands for an experience that goes beyond the beach.
For more information » click here
---
Calendar of Events – Island
---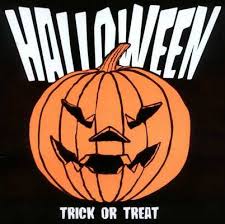 Boo at the Beach
Mark your calendars. Boo at the Beach will be held on Friday, October 19th from 5:30 – 7:30 p.m. at the Holden Beach Pavilion. This free event features booths with carnival games for children, sponsored by organizations, business and residents. If you are interested in sponsoring a booth or would like more information on this event, contact Christy at (910) 842-6488. 
---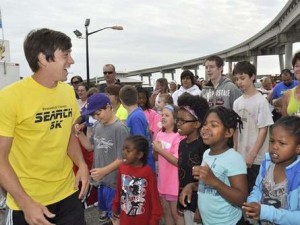 SEARCH 5K Run  
See Every Athlete Run for Conditional Health. The purpose of the program and of this event is to work on reducing childhood obesity by promoting healthy, active lifestyles into adulthood. This year the event is scheduled for Saturday, November 3rd.
For more information » click here
---
Parks & Recreation / Programs & Events
For more information » click here
---
Reminders –
---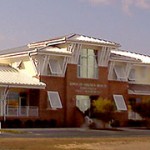 BOC's Meeting

The Board of Commissioners' October Regular Meeting is scheduled on the fourth Tuesday of the month, October 23rd
---

News from Town of Holden Beach –
The town sends out emails of events, news, agendas, notifications and emergency information.  If you would like to be added to their mailing list, please go to their web site to complete your subscription to the Holden Beach E-Newsletter.
For more information » click here

---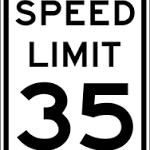 Speed Limit
Please take notice – Speed limit seasonal limitations, in accordance with Town Ordinances. Speed limit will change on OBW from 35mph to 45mph west of the general store. This change will take place on October 1st and be in effect through March 31st.

---


Trash Can Requirements –
Rental Properties

Waste Industries – trash can requirements / Ordinance 07-13, Section 50.10
Rental properties have specific number of trash cans based on number of bedrooms.
. a. One extra trash can per every two bedrooms
§50.08 RENTAL HOMES.
(A) Rental homes, as defined in Chapter 157, that are rented as part of the summer rental season, are subject to high numbers of guests, resulting in abnormally large volumes of trash. This type of occupancy use presents a significantly higher impact than homes not used for summer rentals. In interest of public health and sanitation and environmental concerns, all rental home shall have a minimum of one trash can per two bedrooms. Homes with an odd number of bedrooms shall round up (for examples one to two bedrooms – one trash can; three to four bedrooms – two trash cans; five – six bedrooms – three trash cans, and the like).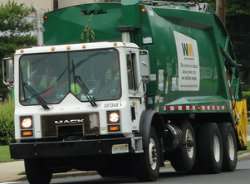 Solid Waste Pick-Up Schedule
Solid waste was being collected by Waste Industries on Tuesdays and Saturdays.
Waste Industries change in service, trash pickup will be once a week
This year September 8th was the last Saturday trash pick-up until June
Trash collection went back to Tuesdays only
Please note:
Trash carts must be at the street by 6:00 a.m. on the pickup day.
Carts on OCEAN BOULEVARD ONLY will be rolled back to the front of the house.
BAG the trash before putting it in the cart.


---

Pets on the Beach Strand
Pets – Chapter 90 / Animals / 90.20
Effective September 9th
.     1. Pets allowed back on the beach strand during the hours of 9:00am through 5:00pm
.     2. Dog's need to be on a leash
.     3. Owner's need to clean up after their animals
---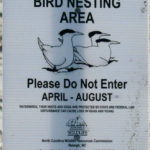 Bird Nesting Area
NC Wildlife Commission has posted signs that say – Bird Nesting Area / Please don't disturb. The signs are posted on the west end beach strand around 1339 OBW.

People and dogs are supposed to stay out of the area from April through November
. 1) It's a Plover nesting area
. 2) Allows migrating birds a place to land and rest without being disturbed
---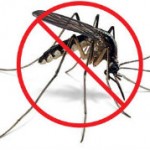 Mosquito Control
.

Current EPA protocol is that spraying is complaint driven
The Town is unable to just spray as they had in the past
. 1) Complaint based
. 2) Citizen request
. 3) Proactively monitor hot spots
They recommend that you get rid of any standing water on your property that you can
Urged everyone to call Town Hall if they have mosquito issues so that they can spray
Spraying is complaint based, so keep the calls coming!
Aerial Mosquito Spraying / THB Newsletter
In addition to the Town's efforts in mosquito control, Brunswick County will begin aerial spraying for mosquitos on Monday, October 1st, weather permitting. The spraying will be countywide, meaning it will include the island.  Click here for additional information. Contact the county by email at mosquitocontrol@brunswickcountync.gov or at (910) 253-2515 with questions.
Remember to tip and toss any standing water in your yard.
---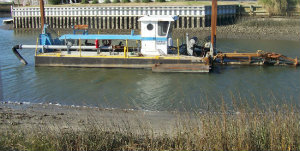 Canal Dredging
The Town is planning to perform a complete dredge of all of the canals this coming fall/winter (November 2018 – Mar 2019). It is recommended that property owners begin getting ready for the canal dredging as early as possible by first assessing the condition of their bulkheads so that repairs on those structures can be made in plenty of time before dredging begins. This will not only provide for the best dredging effort, but also lesson the possibility of leaky bulkheads filling canals back in prematurely after dredge completion. The Town will also be conducting its annual inspection of the bulkheads. Likewise, it is also recommended that property owners begin to coordinate the actions needed to move your floating docks in anticipation of the actual dredge arrival in order to facilitate a better excavation near their pilings. Finally, boat movements should also be considered. You may want to begin planning for winter accommodations and repairs to your boat now. Remember that boat dry docks book up fast.
---
Volunteers needed
The Town is always looking for people to volunteer for their various boards and committees. If you are interested in serving, please fill out a resume form and submit it to heather@hbtownhall.com.
---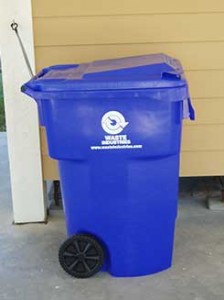 Curbside recycling
Waste Industries is now offering curbside recycling for Town properties that desire to participate in the service. The service cost is $54.00 annually paid in advance to the Town of Holden Beach and consists of a ninety-six (96) gallon cart that is emptied every other week.
Curbside Recycling Application » click here
Curbside Recycling Calendar » click here

---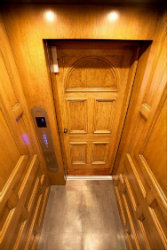 Elevators
Most states mandate that elevator systems be tested and inspected annually. Currently the state of North Carolina does not require annual inspections to be performed on all elevator systems. The use of unsafe and defective lifting devices imposes a substantial probability of serious and preventable injury to your family and guests. It is in the owner's best interest to minimize injuries and liability by scheduling an annual safety inspection to ensure the safe operation of their elevator system.

Safety Notice –
Waupaca Elevator Company has issued an important safety notice. The potential hazard is associated with normal wear in your elevator. If your elevator develops the problem and it is not repaired, the elevator may drop unexpectedly with you in it and you may be injured. They recommend you contact your elevator service company.
---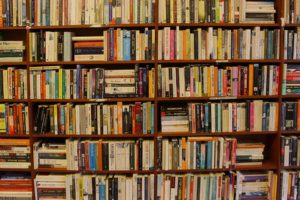 Library
If you need something to keep you busy in this colder weather, make sure to visit the island library. The library is in the upstairs of Holden Beach Town Hall. All the books were donated. Patrons of the library don't have to check out a book; they are on the honor system to return it.

---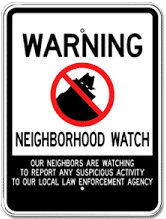 Neighborhood Watch –
• Need to look out for each other
• Call 911 if you see or hear anything suspicious
• Fill out Keep Check Request Form if you will be out of town
• Submit completed Property Registration Form
• Pickup copy of Protecting Your Home
---
Upon Further Review –

---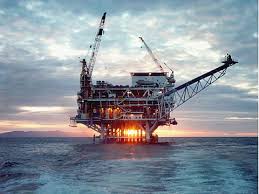 Seismic Testing / Offshore Drilling
Previously reported – September 2015
Resolution 15-09 is in opposition to offshore exploration and drilling. Why? Because we have a tourism based economy, along with the local fishing industry and quality of life depends on the health and welfare of our natural resources. We believe that the inherent risks to our region from offshore exploration and drilling have the potential to irrevocably harm our natural environment, our economic well-being and our overall quality of life. Including us there are now 79 municipalities that have passed resolutions opposing offshore exploration and drilling.
Previously reported – January 2018
Trump Moves to Open Nearly All Offshore Waters to Drilling
Read more » click here
Cooper: NC to sue if kept in offshore drilling plan
Governor threatens legal action if Trump administration pushes plan to open coast to oil exploration. "No way. Not off our coast," Cooper said of oil exploration.
Read more » click here
North Carolina Gov. Cooper joins others in protest of federal fines for opposing offshore drilling
Read more » click here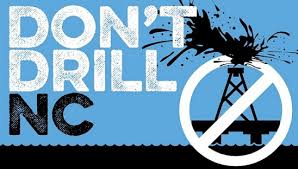 ---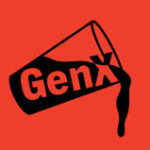 Previously reported –
Holden Beach Newsletter
Chemours has issued a press release announcing that the company will take measures to eliminate byproduct GenX wastewater emissions from its Fayetteville site. Click here to view the release.
In order to keep citizens informed, Brunswick County has established a website to share information about GenX as they learn it. You can find this page at www.brunswickcountync.gov/genx. The website contains a FAQ section that they update as they learn additional information (or receive additional questions), links to all their press releases and links to other resources like information from NCDEQ. There is also a link where citizens can go to sign up to receive email updates on the topic.
---
The Public Information Officer for Brunswick County announced that the County has taken legal action against DuPont and Chemours for contaminating the Cape Fear River.
10.31.2017
Statement from Brunswick County
The filing of formal legal action against Chemours and DuPont represents another crucial step in protecting our public drinking water supply. It sends a clear message that Brunswick County will simply not stand for the discharge of emerging or unregulated chemicals into our public drinking water supply. Let us be clear…we will ensure that any company that threatens this vital resource is held responsible. Furthermore, our litigation team is consulting the nation's leading experts to determine the best long-term water testing and treatment methods for the entire county. As part of that, we will ensure that the costs for doing so do not fall upon the rate payers, but upon those dumping the unregulated chemicals in the water.
For more information » click here
Previously reported –June 2018
Southern Environmental Law Center files lawsuit calling for DEQ action on GenX
The Southern Environmental Law Center filed a lawsuit in New Hanover County Superior Court calling on the North Carolina Department of Environmental Quality to use its authority to require the Chemours Company to immediately stop all discharge of GenX and other chemically related compounds from its Fayetteville Works facility.
Read more » click here
Update –
CFPUA: Filtering GenX can be done, but will cost customers
The Cape Fear Public Utility Authority (CFPUA) may move to spend $46 million to upgrade the Sweeney Water Treatment Plant to filter — as much as possible — contaminants like GenX and other material that the Wilmington plant can't filter from water drawn from the Cape Fear River.
Read more » click here
Lawyers file suit against Chemours over GenX
Southern Environmental Law Center lawyers are suing The Chemours Co. on behalf of Cape Fear River Watch. Chemours is the maker of GenX, the contaminant found in the Cape Fear River, which provides the raw water the Cape Fear Public Utility Authority and the Brunswick County Utilities Department use for drinking water. The lawsuit was filed in Wilmington's U.S. District Court for the Eastern District of North Carolina Southern Division against Chemours for air and water pollution with toxic perfluoroalkyl and polyfluoroalkyl substances (PFAs), including GenX, from the Chemours Fayetteville Works Facility in violation of the Clean Water Act and Toxic Substances Control Act. "Chemours' decades-long contamination of North Carolina's environment must stop to prevent more harm. The families and communities who drink from, swim in and fish on the Cape Fear River deserve healthy, clean water," Senior Attorney Geoff Gisler said.
Read more » click here 
---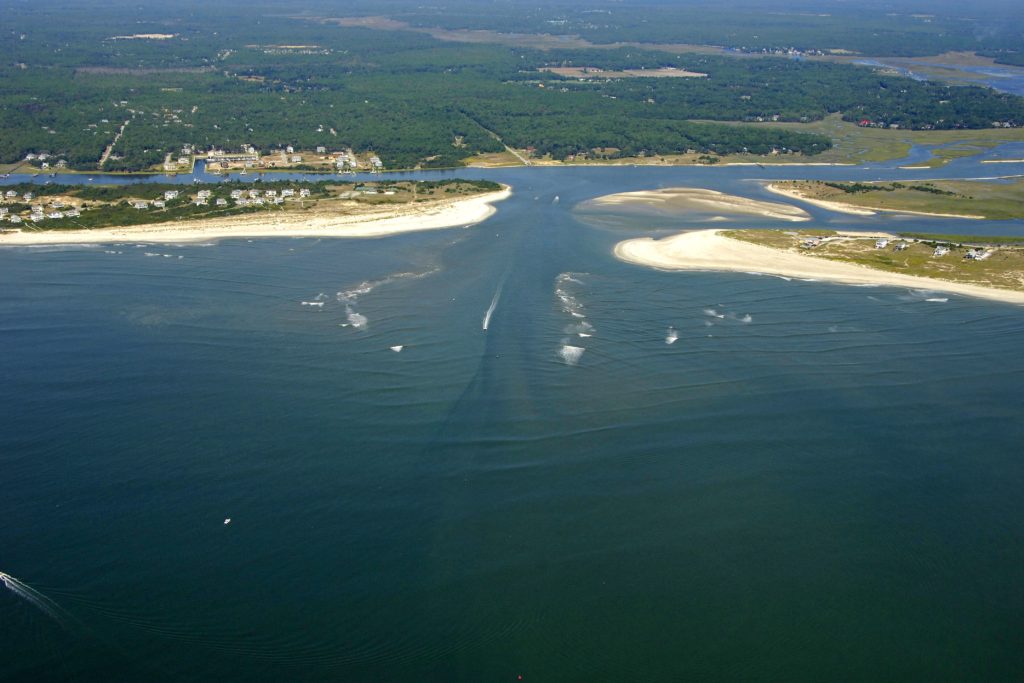 County seeks grant for Lockwood Folly Inlet dredging
Brunswick County commissioners unanimously agreed Monday night to apply to the North Carolina Division of Water resources for a grant to dredge an improved navigation channel at the Lockwood Folly Inlet. "The U.S. Army Corps of Engineers has only had enough funding to dredge that inlet to eight feet," Deputy County Manager Steve Stone said. Stone said while the corps has been unable to maintain an optimal navigation channel at the inlet, the proposed project would dredge the channel to its maximum depth of 12 feet and with a width of 150 feet. Stone said the estimated cost of the project would be $4,130,000. But with the grant, two-thirds of it would be funded by the federal government. The grant, if funded, would cover construction and design, engineering, administration and additional costs, Stone said. He added the dredging would likely produce more than 200,000 cubic yards of beach quality sand, which could be placed directly on an adjacent shoreline. The local share of the project cost would be split by Brunswick County and the municipality receiving the beach sand at a rate that has not yet been determined. "My question, who's getting the sand?" commissioner Mike Forte asked. Stone said Holden Beach has a Coastal Area Management Act permit for sand placement but may not need it, while Oak Island could use the sand but doesn't own a permit. Oak Island has applied for a permit to receive navigation dredge sand, Stone said, but he didn't know if it had been approved. Stone said all permits needed by the county are not in place but securing them would be part of the project. The county is not obligated to accept the grant if it is awarded, he added. Commissioners agreed unanimously, 5-0 to provide a resolution to approve applying for the grant and added a stipulation to send a letter of support for the Oak Island sand permit application.
Read more » click here
What's next for Brunswick's Lockwood Folly Inlet?
Read more » click here
LWF dredging project would provide Oak Island with much needed sand
Read more » click here
County agrees to Lockwood Folly Inlet dredging
Read more » click here
Brunswick County to fund Lockwood Folly dredging; Oak Island has opportunity for sand
Read more » click here
Update –
Lockwood Folly Inlet Dredging
Town Manager David Hewett reported about a meeting in New Bern on Aug. 29 to discuss the long-term memorandum of agreement between the state and the Army Corps of Engineers and the status of shallow draft navigation channel dredging. He said some of the information he learned may be subject to change. The Murden hopper dredge was expected to come to Lockwood Folly Inlet, but that will not happening this year. Hewett said the dredge will instead be reprioritized to other projects elsewhere this year. He also said a plan for a project to dredge inlet crossing will not come to Holden Beach either, and sand from that project will be placed on Oak Island. Hewett said the contract to dredge Lockwood Folly Inlet is part of a larger corps contract to take care of all shallow draft inlets. He doesn't know when dredging along the coast will actually start but said a major portion of the region for sand does not include Holden Beach. This is a result of a new interpretation of existing federal rules regarding local sponsorship of federal projects that require easements be obtained from local property owners in order to put sand on the beach. Butler said he and Sullivan also attended the New Bern meeting, and said Sullivan did a good job of challenging the corps on why they didn't contact the town about this, including the status of the easements. He said the corps admitted it didn't call the town and could've handled things better. He said the meeting was a wakeup call for better communication between the corps and the town "and I don't like wakeup calls. I'm not a morning person," he said. Sullivan said he wants to have Fran Way, senior coastal engineer for Applied Technology Management, perform an analysis about putting sand on the west end of Oak Island by the corps instead of putting the sand on the east end of Holden Beach. He said he wants the analysis done to show that it's cheaper to drop the sand on the east end of the town than on the west end of Oak Island. Mayor Alan Holden echoed Butler's sentiment that communication between the corps and town must improve for the town's sake. "We've got to revamp our program or find ourselves really left out," he said.
Read more » click here
---
Corrections & Amplifications –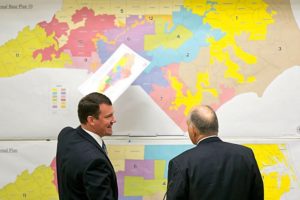 Previously reported – January 2018
U.S. judges order overhaul of NC's partisan congressional districts
Read more » click here
Federal court voids NC's GOP-drawn congressional map for partisan gerrymandering
Read more » click here
NC Congressional Map Ruled Unconstitutionally Gerrymandered
Read more » click here
Supreme Court says North Carolina does not have to immediately redraw congressional maps that a lower court ruled unconstitutional
Read more » click here
Update –
NC Congressional Districts Unconstitutionally Gerrymandered 
A panel of three federal judges ruled for the second time this year that the state's congressional map was drawn to so egregiously benefit Republicans that it violates the Constitution. The court notably left open the possibility of implementing a new congressional map for this year's November midterm elections.
North Carolina Republicans' long track record of unconstitutional laws
This week a panel of federal judges ruled that North Carolina Republicans unconstitutionally gerrymandered the state's congressional districts to disadvantage Democrats, the latest move in a legal saga going back to 2011.
Gerrymandering is the process by which legislators draw voting districts that give their own party a political advantage. The North Carolina map, for instance, allowed Republicans to take 10 out of the state's 13 House seats in 2016 despite winning 53 percent of the statewide popular vote.
Read more » click here
gerrymandered map will be used in midterms
A federal court concluded Tuesday there is 'insufficient time' before the November midterm elections to redraw an electoral map that the courts have ruled is unconstitutionally gerrymandered.
Read more » click here
Court won't force North Carolina redistricting this year
A panel of federal judges has dropped plans to force a redrawing of North Carolina's congressional districts in advance of this fall's midterm elections. The decision Tuesday came after groups challenging the state's district map said they opposed making such a change so close to the Nov. 6 contest. "Having carefully reviewed the parties' briefing and supporting materials, we conclude that there is insufficient time for this Court to approve a new districting plan and for the State to conduct an election using that plan prior to the seating of the new Congress in January 2019. And we further find that imposing a new schedule for North Carolina's congressional elections would, at this late juncture, unduly interfere with the State's electoral machinery and likely confuse voters and depress turnout," Judges James Wynn Jr., William Osteen Jr. and W. Earl Britt wrote in a joint order.
Read more » click here

---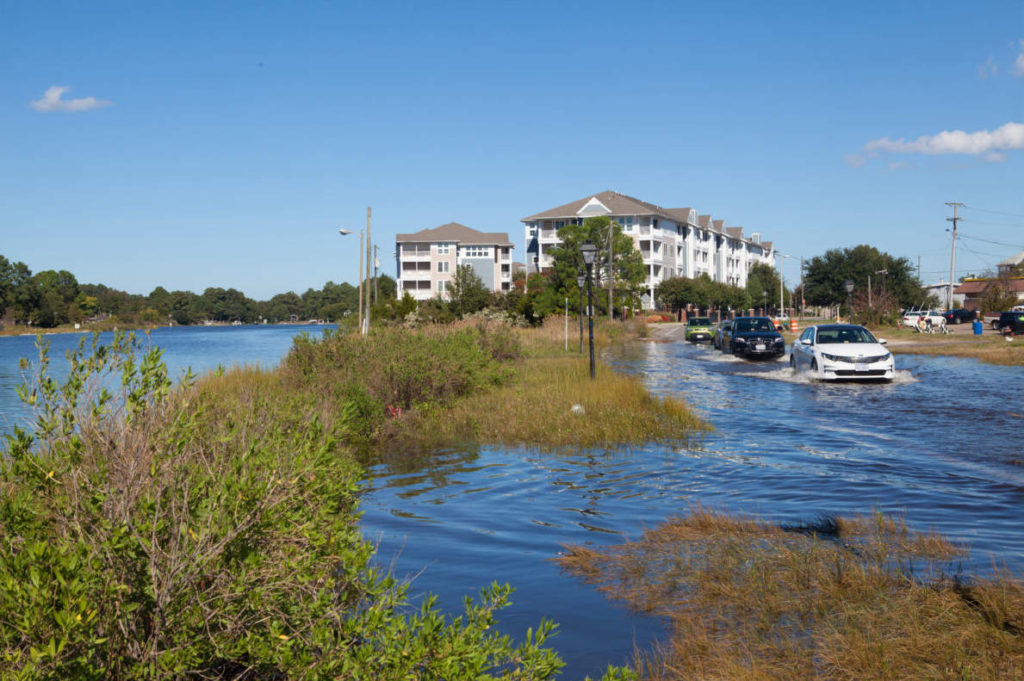 The National Flood Insurance Program
The National Flood Insurance Program aims to reduce the impact of flooding on private and public structures. It does so by providing affordable insurance to property owners and by encouraging communities to adopt and enforce floodplain management regulations. These efforts help mitigate the effects of flooding on new and improved structures. Overall, the program reduces the socio-economic impact of disasters by promoting the purchase and retention of general risk insurance, but also of flood insurance, specifically.
Read more » click here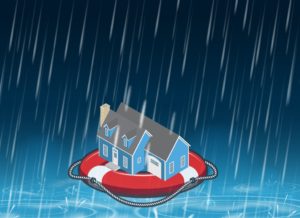 Previously reported –
Your flood insurance premium is going up again, and that's only the beginning
The bottom line: your flood insurance premium is going up again — and under a policy change the Federal Emergency Management Agency is considering, it could skyrocket even more in coming years.
Read more » click here
Update –
National Flood Insurance Program: Reauthorization
Congress must periodically renew the NFIP's statutory authority to operate. On July 31, 2018, the President signed legislation passed by Congress that extends the National Flood Insurance Program's (NFIP's) authorization to November 30, 2018. Congress must now reauthorize the NFIP by no later than 11:59 pm on November 30, 2018.
FEMA and Congress have never failed to honor the flood insurance contracts in place with NFIP policyholders. Should the NFIP's authorization lapse, FEMA would still have authority to ensure the payment of valid claims with available funds. However, FEMA would stop selling and renewing policies for millions of properties in communities across the nation. Nationwide, the National Association of Realtors estimates that a lapse might impact approximately 40,000 home sale closings per month.
NFIP reauthorization is an opportunity for Congress to take bold steps to reduce the complexity of the program and strengthen the NFIP's financial framework so that the program can continue helping individuals and communities take the critical step of securing flood insurance. The level of damage from the 2017 hurricanes makes it abundantly clear that FEMA needs a holistic plan to ready the Nation for managing the cost of catastrophic flooding under the NFIP.
Read more » click here
Congress passes flood insurance extension, again punting on reforms
The Senate voted to approve yet another short-term extension of the federal flood insurance program — scrambling to move the stopgap measure just hours ahead of this year's hurricane season. The 86-to-12 vote preserves access to flood insurance for U.S. homeowners, but it again punts reforms to a program that covers more than 5 million households and collects more than $3 billion in premiums yearly. The bill [which was slated to sunset Aug. 1], extends the authorization for the program and its ability to borrow funds through Nov. 30. Lawmakers have been unable to move forward on changes to the program nearly a year after a string of hurricanes — Harvey, Irma and Maria — highlighted the fiscal stress on the program. Claims in 2017 exceeded $8.7 billion, with more claims from last year's storms expected to be filed in 2018. The National Flood Insurance Program has more than $20 billion in public debt on its books; an additional $16 billion was canceled last year to avoid a $30 billion ceiling on the program's borrowing. The extension approved Tuesday is the seventh stopgap Congress has passed since the previous long-term authorization lapsed last year.
Read more » click here
Congress just dodged hard decisions about flood insurance again
A federal flood insurance program that's the only option for many homeowners in areas threatened by water damage was extended Tuesday with none of the reforms many observers call necessary.
Read more » click here
---
Odds & Ends –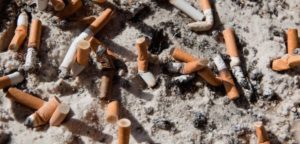 Plastic straw ban?
Cigarette butts are the single greatest source of ocean trash
Cigarette butts have long been the single most collected item on the world's beaches, with a total of more than 60 million collected over 32 years. Environmentalists have taken aim at the targets systematically, seeking to eliminate or rein in big sources of ocean pollution — first plastic bags, then eating utensils and, most recently, drinking straws. More than a dozen coastal cities prohibited plastic straws this year. Many more are pondering bans, along with the states of California and Hawaii. Yet the No. 1 man-made contaminant in the world's oceans is the small but ubiquitous cigarette butt — and it has mostly avoided regulation. That soon could change, if a group of committed activists has its way.
Read more » click here
---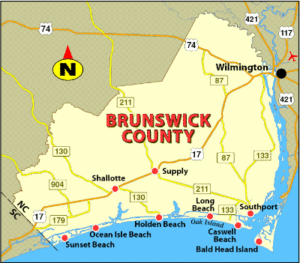 County ranks in Top 10 for 2017 visitor spending
Brunswick County remained in the Top 10 in most visitor spending for North Carolina counties in 2017. The Economic Development Partnership of North Carolina announced last week spending hit nearly $24 billion statewide based on an annual study of visitor spending commissioned by Visit North Carolina and conducted by the U.S. Travel Association. "The continued growth in visitor spending is great for communities across our entire state. North Carolina's continued position as the sixth most-visited state in the nation with more than 46 million visitors in 2017 reinforces its status as a premier tourism destination," Visit North Carolina executive director Wit Tuttell said in the news release announcing the results.
The USTA study showed Brunswick County visitors spent $563 million in 2017, a $19 million increase from 2016. Visitors spent $544 million in Brunswick County last year, according to the USTA. Brunswick County's visitor spending increased 3.36 percent from 2016 to 2017. "We're fortunate to see the increased amount of spending tourists bring to the county every year," York said. "It was more than 3 percent (last) year but it was more than 6 percent last year. We can't have 6 percent every year, but our visibility increases every year. The Brunswick County Tourism Development Authority works hard to market the county and bring in visitors and bring that revenue into the economy." The study determined Brunswick County had 5,770 employees directly tied to tourism in 2017 that created a $113 million payroll. Brunswick County year-over-year increase in direct tourism employment increased 2 percent. Visitor spending increased state tax receipts to $1.3 billion in 2017. Local tax revenues from visitor spending totaled more than $738 million. Brunswick County increased in state tax receipts to $26 million and local tax revenues totaled 34.59 million, according to the study. "Looking at the report, the amount of tax revenue is more than $60 million. If residents had to make that up it would cost $460 per resident," York said. "Our visitors generate tax revenue we as residents don't have to."
Read more » click here

---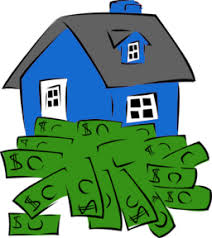 Brunswick County recently announced that it will reappraise real property as of January 1, 2019.

.
Reappraisal is a process in which all real estate values are assessed at their market value as of a specific date. The purpose of a Reappraisal is to provide equalization among all types of properties. North Carolina General Statutes require each county to conduct a Reappraisal at least once every eight years. Brunswick County conducts a Reappraisal every four year. The last Reappraisal was effective January 1, 2015.
The Board of Commissioners will hold a Special Called Meeting at 3:00 p.m. on Thursday, August 30, 2018 in the Commissioners Chambers located in the David R. Sandifer Administration Building, 30 Government Center Drive, NE, Bolivia, NC.
The purpose of the meeting is to adopt the 2019 reappraisal Schedule of Values. A copy of the Schedule is available to the public in the office of the Brunswick County Tax Assessor, Brunswick County Government Center, 30 Government Center Drive NE, Bolivia, NC from 8:30 a.m. – 5:00 p.m. Monday thru Friday, and on the County's website. Click here for more information from the Brunswick County's FAQ web page on this topic.

---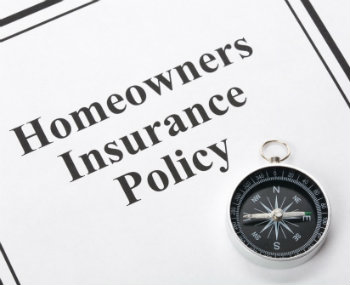 NC Department of Insurance press release
The North Carolina (NC) Rate Bureau in November 2017 proposed a significant rate increase for homeowner insurance rates across the State. On January 5, 2018, the NC Department of Insurance issued a press release announcing the NC Insurance Commissioner's response to the request.
Insurance Commissioner Causey rejects proposed Homeowners Insurance rate increase: Sets Hearing Date
Read the press release » click here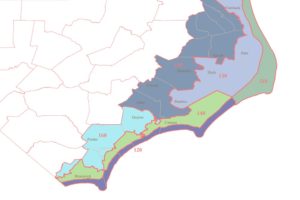 Homeowners insurance to increase by 5.5 percent on the coast
Following months of negotiation, the N.C. Department of Insurance and the N.C. Rate Bureau have settled on an average statewide increase in homeowners insurance of 4.8 percent. In costal counties, that increase was capped at 5.5 percent.
Read more » click here
Insurance Commissioner settles homeowners' insurance rate dispute
Insurance Commissioner Mike Causey announced today the N.C. Department of Insurance has ended the legal dispute with the North Carolina Rate Bureau on its proposal for an 18.7 percent homeowners' insurance rate increase. Commissioner Causey has negotiated an almost 14 percent lower rate for an average 4.8 percent increase statewide. "I have negotiated a rate that will have minimal impact on the coast yet keep the state's insurance companies financially sound," said Commissioner Causey. The 4.8 percent increase will vary according to territory with a cap of 5.5 percent statewide instead of the 25 percent bump on the coast initially proposed by the NCRB. The agreement also covers insurance for tenants and condominiums, which is capped at 12 percent. This rate settlement will save consumers approximately $293 million in the first year alone, compared to the NCRB's proposed increase.
The NCRB is separate from the NCDOI and is made up of insurance industry representatives. The Rate Bureau filed for the proposed 18.7 percent rate increase November 17, 2017, claiming the increase was necessary because of the increased costs stemming from tornado, severe thunderstorm, and windstorm/hail damage. Commissioner Causey had concerns over the initial filing and set a July 23, 2018, hearing date for the case to be decided if an agreement couldn't be reached. Over the last several months, the Department and the NCRB have been in litigation while trying to settle the case without the necessity of a long, expensive hearing. The last time homeowners saw an insurance rate increase was in 2012. At that time, the NCRB case was settled for an average statewide increase of 7 percent. The increase will take effect October 1, 2018.
Read more » click here
---
This & That –
---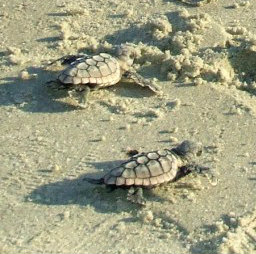 Turtle Watch Program – 2018

. 1) Current nest count is 30 as of 09/22/18
. • In 2017 the nest count was 47
. • Average annual number of nests is 39.5
. 2) First nest of the season was on May 20th

.
Members of the patrol started riding the beach every morning on May 1 and will do so through October looking for signs of turtle nests.
For more information » click here
Total number of nests historically –
.       a) 2012: 48
.       b) 2013: 73
.       c) 2014: 19
.       d) 2015: 53
.       e) 2016: 52
.       f) 2017: 50
.       g) 2018: 30
---
Factoid That May Interest Only Me –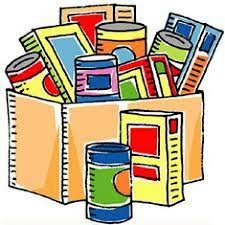 A Second Helping
They just completed the fourteenth year of the program. For the last fourteen weeks they have collected food on Saturday mornings; the food is distributed to the needy in Brunswick County. During this summer season, they collected 15,720 pounds of food and $1,895 in monetary donations. The move to Beach Mart was well received and resulted in significant growth in their collection efforts.  Their food collections have now exceeded two hundred and twenty-nine thousand (229,000) pounds of food since this program began in June of 2005. Hunger exists everywhere in this country; join them in the fight to help end hunger in Brunswick County. Cash donations are gratefully accepted. One hundred percent (100%) of these cash donations are used to buy more food. You can be assured that the money will be very well spent.
Mail Donations to:
A Second Helping % Douglas Cottrell
2939 Alan Trail
Supply, NC 28462                         

Website:
http://www.secondhelping.us/
---
Things I Think I Think –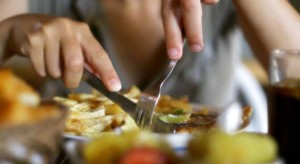 Eating out is one of the great little joys of life.
Restaurant Review:
Dinner Club visits a new restaurant once a month. Ratings reflect the reviewer's reaction to food, ambience and service, with price taken into consideration.
///// June 2018
Name:               Circa 1922 / Circa Group
Cuisine:            New American
Location:         8 Front Street, Wilmington NC
Contact:           910.762.1922 / www.circa1922.com
Food:                 Average / Very Good / Excellent / Exceptional
Service:            Efficient / Proficient / Professional / Expert
Ambience:       Drab / Plain / Distinct / Elegant
Cost:                  Inexpensive <=17 / Moderate <=22 / Expensive <=27 / Exorbitant <=40
Rating:             Three Stars
Circa 1922 is a popular destination, it is home to tapas-style dining and wine bar in historic downtown Wilmington. It is not just a tapas restaurant; they are only a small portion of the eclectic menu. The crown jewel in owner Ash Aziz six restaurants in The Circa Group, this one is primarily a vintage 1920's era speakeasy. Certainly, it is among the best restaurants downtown, an extraordinarily good restaurant that does not disappoint.  
///// Bar
Cloud 9 / 9 Estell Lee Pl / Wilmington, North Carolina 28401 / 910.726.9226
Enjoy panoramic views from the Cloud 9 rooftop bar which overlooks picturesque downtown Wilmington. This premier open-air rooftop venue is located on the Riverwalk in downtown Wilmington on the ninth floor of the Embassy Suites. The bar is open seven (7) days a week at 4:00 PM and is currently serving almost fifty (50) different brews on tap and in cans and more than 20 wine selections. They also offer live music Thursday through Saturday evenings throughout the summer months. This is a must visit the next time you are in Wilmington.
---
Book Review:
Read several books from The New York Times best sellers fiction list monthly
Selection represents this month's pick of the litter
/////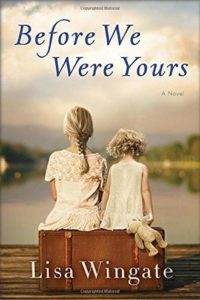 BEFORE WE WERE YOURS by Lisa Wingate
A tale about two families who are linked by a heartbreaking injustice. The story is based on actual incidents of the practices of a Tennessee orphanage that was one of the biggest scandals in American history. It is about children taken from their parents through kidnapping or subterfuge and then placed for adoption, for a price.
---
HBPOIN / Lou's Views
.          • Gather and disseminate information
.           • Identify the issues and determine how they affect you
.           • Act as a watchdog
.           • Grass roots monthly newsletter since 2008