Lou's Views
News & Views / October Edition

Calendar of Events –
October 27-28                N.C. Festival by the Sea, Holden Beach


Hosted by the Holden Beach Merchants Association this two day festival occurs on the last full weekend in October. This two day event is kicked off with a parade down the Holden Beach causeway. There is a fishing tournament, horseshoe tournament, and a sandcastle building contest. Vendors provide food, arts and crafts, amusement rides and other activities. There is live musical entertainment both days at the Holden Beach's Pavilion.
For more information » click here
November 17-18      Riverfest, Wilmington

Wilmington's Riverfest is celebrated in October and runs from the foot of Market Street to Cape Fear Community College over a half mile of free family entertainment. Riverfest began in 1979 and is now a three-day event.
For more information » click here
---
Events


Discover a wide range of things to do in the Brunswick Islands for an experience that goes beyond the beach.
For more information » click here
---
Calendar of Events – Island

---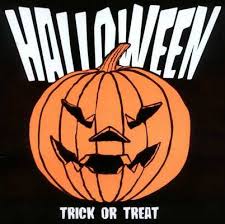 Boo at the Beach
Mark your calendars. Boo at the Beach will be held on Friday, October 19th from 5:30 – 7:30 p.m. at the Holden Beach Pavilion. This free event features booths with carnival games for children, sponsored by organizations, business and residents. If you are interested in sponsoring a booth or would like more information on this event, contact Christy at (910) 842-6488. 
---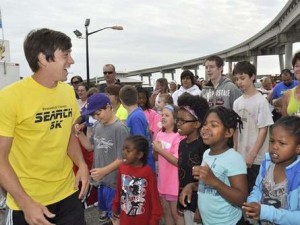 SEARCH 5K Run
See Every Athlete Run for Conditional Health. The purpose of the program and of this event is to work on reducing childhood obesity by promoting healthy, active lifestyles into adulthood. This year the event is scheduled for Saturday, November 3rd.
For more information » click here
---
Parks & Recreation / Programs & Events
For more information » click here
---
Reminders –

---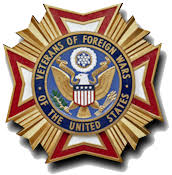 Veteran's Appreciation Luncheon  
Luncheon is on Friday, November 9th at 12:00 p.m. in the Town Hall. The event is free. Pre-registration by November 2nd is required. Call Christy at (910) 842-6488 to pre-register.

---
Dog Park Closed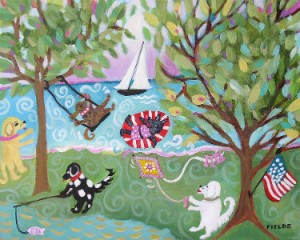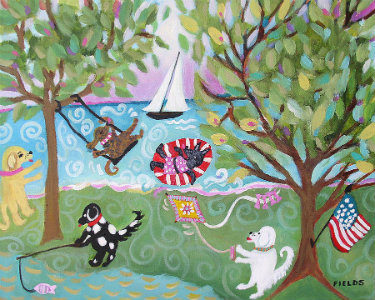 The Dog Park is closed due to the canal dredging project. As it stands now, the USACE will not allow the Town to place material from the canal dredging in their spoil area. Pending CAMA approval, the Town plans on using land at the dog park as its spoils area. The dog park will remain closed until after the dredging project is complete. They anticipate the park will be closed until at least Memorial Day.

---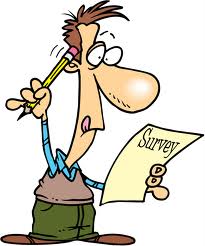 Land Use Plan Survey
A Land Use Plan is a collection of policies and maps that serves as a community blueprint for growth. These plans are a fundamental element of coastal management in North Carolina. The Town has just begun the process of updating its Land Use Plan. The updated plan will set the guidelines for future growth and development. They would like to receive input from property owners, other stakeholders, and the general public. Therefore, the Town requests that you complete a short questionnaire. Just so you know, it's only ten questions. Your participation is important and completing the questionnaire should only take a few minutes. Your input will be integrated into the updated Land Use Plan and the new plan will be posted on the Towns website once it is completed. Please provide your input by completing their questionnaire.
HB Land Use Plan » click here
---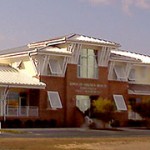 BOC's Meeting

The Board of Commissioners' November Regular Meeting is scheduled on the third Tuesday of the month, November 20th
---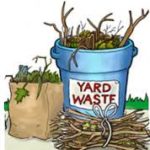 Yard Waste Service
Yard debris pick-up is provided twice a month on the 2ndand 4th Fridays during the months of October, November and December. Yard debris needs to be secured in a biodegradable bag or bundled in a maximum length of five (5) feet and fifty (50) pounds in weight. A total of ten items (bundles of brush/ limbs, bags) will be picked up by Waste Industries. Yard waste must be placed at the street for pick-up. No pick-ups will be made on vacant lots or construction sites.
---

News from Town of Holden Beach –
The town sends out emails of events, news, agendas, notifications and emergency information. If you would like to be added to their mailing list, please go to their web site to complete your subscription to the Holden Beach E-Newsletter.
For more information » click here

---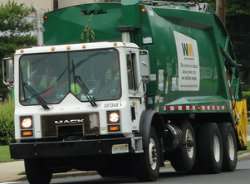 Solid Waste Pick-Up Schedule
Solid waste was being collected by Waste Industries on Tuesdays and Saturdays
Waste Industries change in service, trash pickup will be once a week
This year September 8th was the last Saturday trash pick-up until June
Trash collection went back to Tuesdays only
Please note:
Trash carts must be at the street by 6:00 a.m. on the pickup day.
Carts on OCEAN BOULEVARD ONLY will be rolled back to the front of the house.
BAG the trash before putting it in the cart.


---

Pets on the Beach Strand
Pets – Chapter 90 / Animals / 90.20
Effective September 9th
. 1. Pets allowed back on the beach strand during the hours of 9:00am through 5:00pm
. 2. Dog's need to be on a leash
. 3. Owner's need to clean up after their animals
---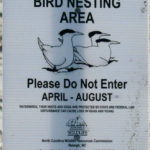 Bird Nesting Area
NC Wildlife Commission has posted signs that say – Bird Nesting Area / Please don't disturb. The signs are posted on the west end beach strand around 1339 OBW.

People and dogs are supposed to stay out of the area from April through November
. 1) It's a Plover nesting area
. 2) Allows migrating birds a place to land and rest without being disturbed
---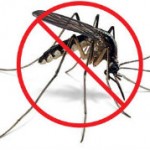 Mosquito Control
.

Current EPA protocol is that spraying is complaint driven
The Town is unable to just spray as they had in the past
. 1) Complaint based
. 2) Citizen request
. 3) Proactively monitor hot spots
They recommend that you get rid of any standing water on your property that you can
Urged everyone to call Town Hall if they have mosquito issues so that they can spray
Spraying is complaint based, so keep the calls coming!
---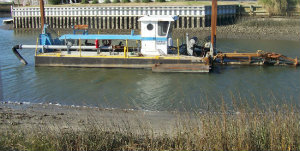 Canal Dredging
The Town is planning to perform a complete dredge of all of the canals this coming fall/winter (November 2018 – Mar 2019). It is recommended that property owners begin getting ready for the canal dredging as early as possible by first assessing the condition of their bulkheads so that repairs on those structures can be made in plenty of time before dredging begins. This will not only provide for the best dredging effort, but also lesson the possibility of leaky bulkheads filling canals back in prematurely after dredge completion. The Town will also be conducting its annual inspection of the bulkheads. Likewise, it is also recommended that property owners begin to coordinate the actions needed to move your floating docks in anticipation of the actual dredge arrival in order to facilitate a better excavation near their pilings. Finally, boat movements should also be considered. You may want to begin planning for winter accommodations and repairs to your boat now. Remember that boat dry docks book up fast.
Dredging Project – October
Construction at the Scotch Bonnet dredge spoil area began this week in preparation for this winter's canal dredging project. We ask that canal property owners begin to move their boats and docks if possible in preparation for the dredge event. The tentative schedule will begin with Holden Beach Harbor mid-November, followed by Heritage Harbor mid-January, and Harbor Acres mid-February. 
 Note: This schedule may be affected by inclement weather.  
King Dredging is partially mobilized on site and is prepping containment area by dog park. Dredging scheduled to commence in the middle of November working the canals from east to west.
---
Volunteers needed
The Town is always looking for people to volunteer for their various boards and committees. If you are interested in serving, please fill out a resume form and submit it to heather@hbtownhall.com.
---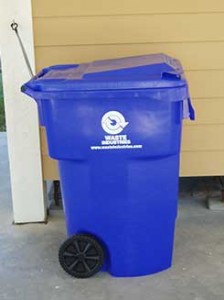 Curbside recycling
Waste Industries is now offering curbside recycling for Town properties that desire to participate in the service. The service cost is $54.00 annually paid in advance to the Town of Holden Beach and consists of a ninety-six (96) gallon cart that is emptied every other week.
Curbside Recycling Application » click here
Curbside Recycling Calendar » click here

---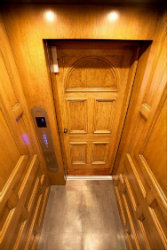 Elevators
Most states mandate that elevator systems be tested and inspected annually. Currently the state of North Carolina does not require annual inspections to be performed on all elevator systems. The use of unsafe and defective lifting devices imposes a substantial probability of serious and preventable injury to your family and guests. It is in the owner's best interest to minimize injuries and liability by scheduling an annual safety inspection to ensure the safe operation of their elevator system.

Safety Notice –
Waupaca Elevator Company has issued an important safety notice. The potential hazard is associated with normal wear in your elevator. If your elevator develops the problem and it is not repaired, the elevator may drop unexpectedly with you in it and you may be injured. They recommend you contact your elevator service company.
---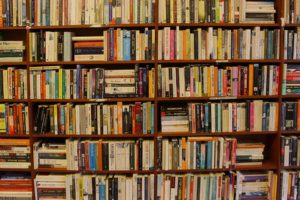 Library
If you need something to keep you busy in this colder weather, make sure to visit the island library. The library is in the upstairs of Holden Beach Town Hall. All the books were donated. Patrons of the library don't have to check out a book; they are on the honor system to return it.

---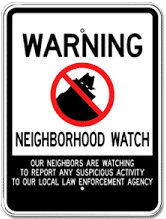 Neighborhood Watch –
• Need to look out for each other
• Call 911 if you see or hear anything suspicious
• Fill out Keep Check Request Form if you will be out of town
• Submit completed Property Registration Form
• Pickup copy of Protecting Your Home
---
Upon Further Review –

---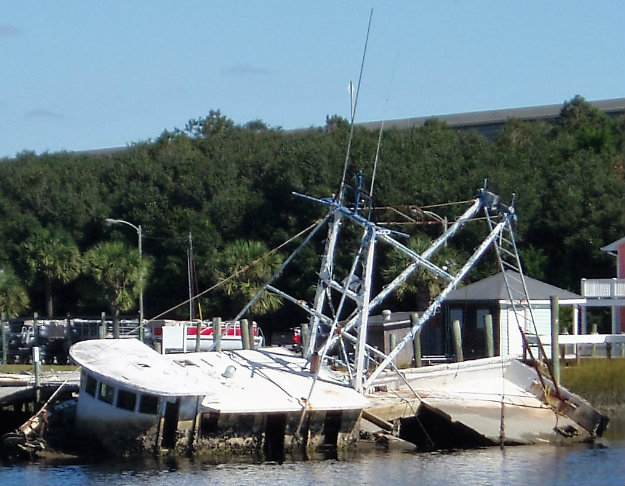 Previously reported –
Half submerged and prominently visible from the Holden Beach Bridge the 62-foot commercial shrimp boat Southern Lady is sinking on the north side of the ICW across from the Chapel. It has been over five years now, still no progress has been made with removing the shrimp boat Southern Lady because no one has jurisdiction to remove the abandoned boat.  
There are navigational, environmental and public safety hazards. It's a regulatory no man's land: No one wants to deal with these boats. The Army Corps of Engineers removes abandoned vessels that block federal navigation channels. The United States Coast Guard moves recreational boats that pose environmental risks. Compounding the problem are the layers of bureaucracy required to remove a boat, including the issuance of environmental permits and the legal filings needed to declare vessels abandoned property. Still, the contracting process does not resolve the thorny issue of what agency is responsible for removing the boats, in part, it seems, because no one wants to assume the cost.
Update –
First reported in the 10-11-11 newsletter
Seven (7) years later and all things are as they were …
---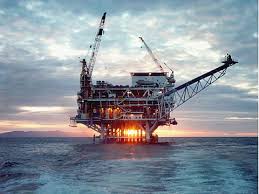 Seismic Testing / Offshore Drilling
Previously reported – September 2015
Resolution 15-09 is in opposition to offshore exploration and drilling. Why? Because we have a tourism based economy, along with the local fishing industry and quality of life depends on the health and welfare of our natural resources. We believe that the inherent risks to our region from offshore exploration and drilling have the potential to irrevocably harm our natural environment, our economic well-being and our overall quality of life. Including us there are now 79 municipalities that have passed resolutions opposing offshore exploration and drilling.
Previously reported – January 2018
Trump Moves to Open Nearly All Offshore Waters to Drilling
Read more » click here
Cooper: NC to sue if kept in offshore drilling plan
Governor threatens legal action if Trump administration pushes plan to open coast to oil exploration. "No way. Not off our coast," Cooper said of oil exploration.
Read more » click here
North Carolina Gov. Cooper joins others in protest of federal fines for opposing offshore drilling
Read more » click here
Update –
County commissioners ignore pleas, won't join opposition to offshore oil drilling
Activists who want to protect area beaches from offshore drilling took their pre-election message to the Brunswick County Board of Commissioners again. More than a dozen residents asked commissioners at their October 15 meeting to adopt a resolution opposing offshore drilling and seismic testing off the North Carolina coast. They have addressed commissioners each meeting since the board voted 4-1 in April to remove from the agenda a resolution offered by District 1 commissioner Randy Thompson. Thompson's proposal would have positioned the county against offshore drilling, keeping it in line with the more than 140 Atlantic coastal communities and groups that have adopted resolutions. They include Southport, Oak Island, Bald Head Island, Caswell Beach, St. James and Holden Beach. "Elections are upon us," Southport resident Michael Rice told commissioners. "Will we be governed by an unseen boss, or by representatives who listen to us and manage our county in our interests as we express them?" Since a resolution opposing offshore drilling hasn't been introduced by the county, Rice presented one for commissioners to consider. It stated that commissioners "upon hearing the views of its citizens and municipalities in public forums, unequivocally opposes drilling for minerals in the waters off of our shores, and likewise opposes activities in such waters in furtherance of such drilling." Commissioners did not respond and took no action.
Read more » click here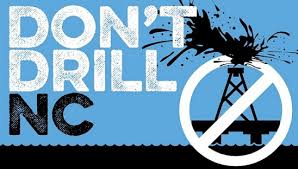 ---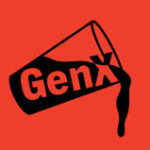 Previously reported –
Holden Beach Newsletter
Chemours has issued a press release announcing that the company will take measures to eliminate byproduct GenX wastewater emissions from its Fayetteville site. Click here to view the release.
In order to keep citizens informed, Brunswick County has established a website to share information about GenX as they learn it. You can find this page at www.brunswickcountync.gov/genx. The website contains a FAQ section that they update as they learn additional information (or receive additional questions), links to all their press releases and links to other resources like information from NCDEQ. There is also a link where citizens can go to sign up to receive email updates on the topic.
---
The Public Information Officer for Brunswick County announced that the County has taken legal action against DuPont and Chemours for contaminating the Cape Fear River.
10.31.2017
Statement from Brunswick County
The filing of formal legal action against Chemours and DuPont represents another crucial step in protecting our public drinking water supply. It sends a clear message that Brunswick County will simply not stand for the discharge of emerging or unregulated chemicals into our public drinking water supply. Let us be clear…we will ensure that any company that threatens this vital resource is held responsible. Furthermore, our litigation team is consulting the nation's leading experts to determine the best long-term water testing and treatment methods for the entire county. As part of that, we will ensure that the costs for doing so do not fall upon the rate payers, but upon those dumping the unregulated chemicals in the water.
For more information » click here
Previously reported –June 2018
Southern Environmental Law Center files lawsuit calling for DEQ action on GenX
The Southern Environmental Law Center filed a lawsuit in New Hanover County Superior Court calling on the North Carolina Department of Environmental Quality to use its authority to require the Chemours Company to immediately stop all discharge of GenX and other chemically related compounds from its Fayetteville Works facility.
Read more » click here
CFPUA: Filtering GenX can be done, but will cost customers
The Cape Fear Public Utility Authority (CFPUA) may move to spend $46 million to upgrade the Sweeney Water Treatment Plant to filter — as much as possible — contaminants like GenX and other material that the Wilmington plant can't filter from water drawn from the Cape Fear River.
Read more » click here
Lawyers file suit against Chemours over GenX
Southern Environmental Law Center lawyers are suing The Chemours Co. on behalf of Cape Fear River Watch. Chemours is the maker of GenX, the contaminant found in the Cape Fear River, which provides the raw water the Cape Fear Public Utility Authority and the Brunswick County Utilities Department use for drinking water. The lawsuit was filed in Wilmington's U.S. District Court for the Eastern District of North Carolina Southern Division against Chemours for air and water pollution with toxic perfluoroalkyl and polyfluoroalkyl substances (PFAs), including GenX, from the Chemours Fayetteville Works Facility in violation of the Clean Water Act and Toxic Substances Control Act. "Chemours' decades-long contamination of North Carolina's environment must stop to prevent more harm. The families and communities who drink from, swim in and fish on the Cape Fear River deserve healthy, clean water," Senior Attorney Geoff Gisler said.
Read more » click here
Update –
CFPUA forges ahead with GenX solutions
The Cape Fear Public Utility Authority (CFPUA) moved forward Tuesday with both short- and long-term plans to remove chemicals such as GenX from its customers' drinking water.
Read more » click here
---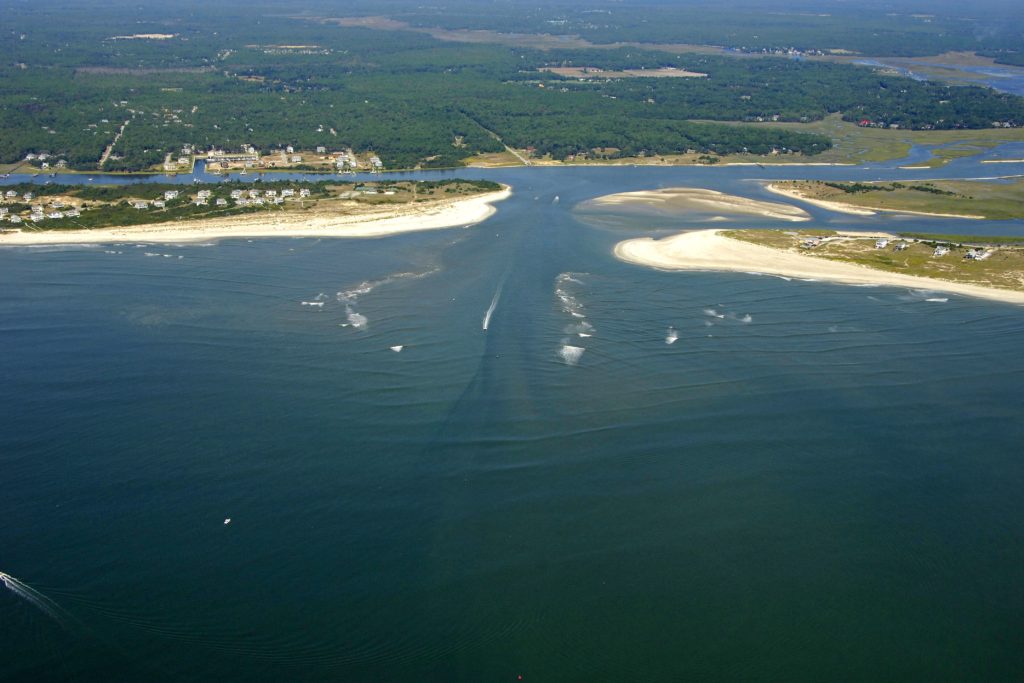 County seeks grant for Lockwood Folly Inlet dredging
Brunswick County commissioners unanimously agreed Monday night to apply to the North Carolina Division of Water resources for a grant to dredge an improved navigation channel at the Lockwood Folly Inlet. "The U.S. Army Corps of Engineers has only had enough funding to dredge that inlet to eight feet," Deputy County Manager Steve Stone said. Stone said while the corps has been unable to maintain an optimal navigation channel at the inlet, the proposed project would dredge the channel to its maximum depth of 12 feet and with a width of 150 feet. Stone said the estimated cost of the project would be $4,130,000. But with the grant, two-thirds of it would be funded by the federal government. The grant, if funded, would cover construction and design, engineering, administration and additional costs, Stone said. He added the dredging would likely produce more than 200,000 cubic yards of beach quality sand, which could be placed directly on an adjacent shoreline. The local share of the project cost would be split by Brunswick County and the municipality receiving the beach sand at a rate that has not yet been determined. "My question, who's getting the sand?" commissioner Mike Forte asked. Stone said Holden Beach has a Coastal Area Management Act permit for sand placement but may not need it, while Oak Island could use the sand but doesn't own a permit. Oak Island has applied for a permit to receive navigation dredge sand, Stone said, but he didn't know if it had been approved. Stone said all permits needed by the county are not in place but securing them would be part of the project. The county is not obligated to accept the grant if it is awarded, he added. Commissioners agreed unanimously, 5-0 to provide a resolution to approve applying for the grant and added a stipulation to send a letter of support for the Oak Island sand permit application.
Read more » click here
What's next for Brunswick's Lockwood Folly Inlet?
Read more » click here
LWF dredging project would provide Oak Island with much needed sand
Read more » click here
County agrees to Lockwood Folly Inlet dredging
Read more » click here
Brunswick County to fund Lockwood Folly dredging; Oak Island has opportunity for sand
Read more » click here
Lockwood Folly Inlet Dredging
Town Manager David Hewett reported about a meeting in New Bern on Aug. 29 to discuss the long-term memorandum of agreement between the state and the Army Corps of Engineers and the status of shallow draft navigation channel dredging. He said some of the information he learned may be subject to change. The Murden hopper dredge was expected to come to Lockwood Folly Inlet, but that will not happening this year. Hewett said the dredge will instead be reprioritized to other projects elsewhere this year. He also said a plan for a project to dredge inlet crossing will not come to Holden Beach either, and sand from that project will be placed on Oak Island. Hewett said the contract to dredge Lockwood Folly Inlet is part of a larger corps contract to take care of all shallow draft inlets. He doesn't know when dredging along the coast will actually start but said a major portion of the region for sand does not include Holden Beach. This is a result of a new interpretation of existing federal rules regarding local sponsorship of federal projects that require easements be obtained from local property owners in order to put sand on the beach. Butler said he and Sullivan also attended the New Bern meeting, and said Sullivan did a good job of challenging the corps on why they didn't contact the town about this, including the status of the easements. He said the corps admitted it didn't call the town and could've handled things better. He said the meeting was a wakeup call for better communication between the corps and the town "and I don't like wakeup calls. I'm not a morning person," he said. Sullivan said he wants to have Fran Way, senior coastal engineer for Applied Technology Management, perform an analysis about putting sand on the west end of Oak Island by the corps instead of putting the sand on the east end of Holden Beach. He said he wants the analysis done to show that it's cheaper to drop the sand on the east end of the town than on the west end of Oak Island. Mayor Alan Holden echoed Butler's sentiment that communication between the corps and town must improve for the town's sake. "We've got to revamp our program or find ourselves really left out," he said.
Read more » click here
Update –
Oak Island beach-strand surveys will assist in securing FEMA aid to restore dunes
Engineers working with survey crews started post-Florence and Michael surveys of Oak Island Monday, part of the lengthy, bureaucratic process required for the town to receive federal disaster aid. Crews with backpack-mounted GPS devices will take detailed measurements of the dunes, berm and strand at more than 50 locations and follow up with surveys from boats to document how the storms affected the shore and nearshore environment. Johnny Martin, contract engineer for Moffatt & Nichol, said surveyors would also study the Eastern Channel, already badly shoaled, as well as Lockwood Folly Inlet. Martin put the initial estimate for damages and stormwater mitigation efforts at $12.2-million, but stressed that the number was a rough guess used to help state emergency managers plan their budgets. He said the post-Matthew emergency dune took a hit, as did parts of the newly finished beach on the east end of town, built with sand from clearing the Wilmington Harbor shipping channel. Last week, town manager David Kelly noted that in addition to possible reimbursement for losses from the hurricanes, Oak Island is also in line to receive $8.2-million in state and federal funds to rebuild a sea turtle habitat from around SE 58th Street west to about Ocean Crest Pier. Town officials are hopeful they'll combine the projects, possibly kick in another $1-million or so to stretch out the work and put sand on parts of the beach in winter 2019. Martin said it would take that much time to confirm the sources of sand and obtain environmental permits. The turtle habitat project may utilize sand from an offshore deposit called the Central Reach, the same source Holden Beach recently tapped for its large-scale project. On a related note, Martin said the U.S. Army Corps of Engineers expects to seek bids by next week on dredging the Intracoastal Waterway crossing of the Lockwood Folly River. That job, by a private contractor, is expected to place beach-quality sand on an erosional hot-spot on the west end of Oak Island, generally in the vicinity of the 6400 block of West Beach Drive. Also, the corps has plans to perform maintenance dredging of Lockwood Folly Inlet, using a sidecast dredge that can't put sand on the beach. Whether and how that project was delayed or changed by the hurricanes isn't yet clear.
Read more » click here
---
Corrections & Amplifications –
The National Flood Insurance Program
The National Flood Insurance Program aims to reduce the impact of flooding on private and public structures. It does so by providing affordable insurance to property owners and by encouraging communities to adopt and enforce floodplain management regulations. These efforts help mitigate the effects of flooding on new and improved structures. Overall, the program reduces the socio-economic impact of disasters by promoting the purchase and retention of general risk insurance, but also of flood insurance, specifically.
Read more » click here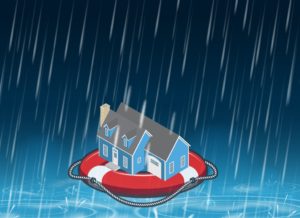 Previously reported –
Your flood insurance premium is going up again, and that's only the beginning
The bottom line: your flood insurance premium is going up again — and under a policy change the Federal Emergency Management Agency is considering, it could skyrocket even more in coming years.
Read more » click here
National Flood Insurance Program: Reauthorization
Congress must periodically renew the NFIP's statutory authority to operate. On July 31, 2018, the President signed legislation passed by Congress that extends the National Flood Insurance Program's (NFIP's) authorization to November 30, 2018. Congress must now reauthorize the NFIP by no later than 11:59 pm on November 30, 2018.
FEMA and Congress have never failed to honor the flood insurance contracts in place with NFIP policyholders. Should the NFIP's authorization lapse, FEMA would still have authority to ensure the payment of valid claims with available funds. However, FEMA would stop selling and renewing policies for millions of properties in communities across the nation. Nationwide, the National Association of Realtors estimates that a lapse might impact approximately 40,000 home sale closings per month.
NFIP reauthorization is an opportunity for Congress to take bold steps to reduce the complexity of the program and strengthen the NFIP's financial framework so that the program can continue helping individuals and communities take the critical step of securing flood insurance. The level of damage from the 2017 hurricanes makes it abundantly clear that FEMA needs a holistic plan to ready the Nation for managing the cost of catastrophic flooding under the NFIP.
Read more » click here
Congress passes flood insurance extension, again punting on reforms
The Senate voted to approve yet another short-term extension of the federal flood insurance program — scrambling to move the stopgap measure just hours ahead of this year's hurricane season. The 86-to-12 vote preserves access to flood insurance for U.S. homeowners, but it again punts reforms to a program that covers more than 5 million households and collects more than $3 billion in premiums yearly. The bill [which was slated to sunset Aug. 1], extends the authorization for the program and its ability to borrow funds through Nov. 30. Lawmakers have been unable to move forward on changes to the program nearly a year after a string of hurricanes — Harvey, Irma and Maria — highlighted the fiscal stress on the program. Claims in 2017 exceeded $8.7 billion, with more claims from last year's storms expected to be filed in 2018. The National Flood Insurance Program has more than $20 billion in public debt on its books; an additional $16 billion was canceled last year to avoid a $30 billion ceiling on the program's borrowing. The extension approved Tuesday is the seventh stopgap Congress has passed since the previous long-term authorization lapsed last year.
Read more » click here
Congress just dodged hard decisions about flood insurance again
A federal flood insurance program that's the only option for many homeowners in areas threatened by water damage was extended Tuesday with none of the reforms many observers call necessary.
Read more » click here
Update –
With the NFIP underwater, expand private sector's role
With each passing year of devastating storms and as Hurricane Michael leaves a path of destruction, the financial woes of the National Flood Insurance Program (NFIP) deepen. But despite promising alternatives, until recently, U.S. policymakers have failed to act. However, Rep. Ed Royce's (R-Calif.) recently introduced bill – The "Government Risk and Taxpayer Exposure Reduction Act of 2018" (GRATER Act or HR 5381) – provides a fresh approach that seeks to transfer federal risk to private capital and reinsurance markets. This legislation represents an important step in improving U.S. flood policy that will benefit both consumers and taxpayers.
Read more » click here
---
Odds & Ends –
---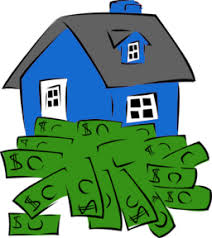 Brunswick County recently announced that it will reappraise real property as of January 1, 2019.

.
Reappraisal is a process in which all real estate values are assessed at their market value as of a specific date. The purpose of a Reappraisal is to provide equalization among all types of properties. North Carolina General Statutes require each county to conduct a Reappraisal at least once every eight years. Brunswick County conducts a Reappraisal every four year. The last Reappraisal was effective January 1, 2015.
The Board of Commissioners will hold a Special Called Meeting at 3:00 p.m. on Thursday, August 30, 2018 in the Commissioners Chambers located in the David R. Sandifer Administration Building, 30 Government Center Drive, NE, Bolivia, NC.
The purpose of the meeting is to adopt the 2019 reappraisal Schedule of Values. A copy of the Schedule is available to the public in the office of the Brunswick County Tax Assessor, Brunswick County Government Center, 30 Government Center Drive NE, Bolivia, NC from 8:30 a.m. – 5:00 p.m. Monday thru Friday, and on the County's website. Click here for more information from the Brunswick County's FAQ web page on this topic.

---
 This & That –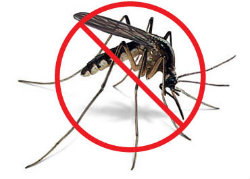 Governor Cooper Orders Mosquito Control for Disaster Counties
Sep 26, 2018
Due to the increased populations of mosquitoes caused by flooding from Hurricane Florence, Governor Roy Cooper today ordered $4 million to fund mosquito control efforts in counties currently under a major disaster declaration.
Those counties include: Bladen, Beaufort, Brunswick, Carteret, Columbus, Craven, Cumberland, Duplin, Harnett, Hoke, Hyde, Johnston, Jones, Lee, Lenoir, Moore, New Hanover, Onslow, Pamlico, Pender, Pitt, Richmond, Robeson, Sampson, Scotland, Wayne, and Wilson.
"To help local communities in the aftermath of Hurricane Florence, I've directed state funds for mosquito control efforts to protect people who live in hard-hit areas." Gov. Cooper said.
Funding will allow control efforts to begin as soon as Thursday. Each county's allocation will be based upon their share of the total acreage requiring mosquito treatment in the 27 counties. None of the counties will be asked to share in the cost for these services up to their specific allocation amount. They will have the flexibility to determine the most appropriate means to provide this service.
"I'm grateful to Governor Cooper for taking this action to allow us to provide a critical public health service," said Craven County Health Director Scott Harrelson. "This has been a serious issue for our county and many others impacted by Hurricane Florence."
Increased mosquito populations often follow a hurricane or any weather event that results in large-scale flooding. While most mosquitoes that emerge after flooding do not transmit human disease, they still pose a public health problem by discouraging people from going outside and hindering recovery efforts. 
Although rare, the most commonly reported mosquito-borne illnesses that can be acquired in North Carolina are LaCrosse encephalitis, West Nile virus and Eastern equine encephalitis. Nearly 70 percent of mosquito-borne infections reported in the state in 2017 were acquired during travel outside the continental U.S.
While outdoors, peoples should remember to:
Wear long-sleeved shirts and long pants while outdoors.
Use mosquito repellent that contains DEET or an equivalent when outside and use caution when applying to children.
More information on protective measures to reduce the risk of mosquito bites is available online at ncdhhs.gov/hurricane-florence-mosquitoes.
Read more » click here
Florence Woke Billions of Giant Mosquitoes –
NC Gov Spending $4 Million To Fight Back
This past week NC Governor Roy Cooper announced that he would be directing $4 million to fight a new giant mosquito epidemic now spreading through our state due to Hurricane Florence's flood waters, according to a press release.
"To help local communities in the aftermath of Hurricane Florence, I've directed state funds for mosquito control efforts to protect people who live in hard-hit areas." Gov. Cooper said.
NC State University entomology professor Michael Reiskind told The Fayetteville Observer Newspaper that Hurricane Florence's floodwater has woke up massive numbers of dormant eggs from the mosquito species Psorophora ciliata. These mosquitoes, also called "gallinippers," are most well known for their painful bite and post-flood swarms.
Not only do these massive mosquito swarms cause painful bites, but many of them are now carrying deadly viruses.
According to the governor's press release, "the most commonly reported mosquito-borne illnesses that can be acquired in North Carolina are LaCrosse encephalitis, West Nile virus and Eastern equine encephalitis."
DHHS' Division of Public Health is now urging residents in North Carolina to pay attention to any standing water on their property and to watch for hatching mosquitoes. They recommend using natural BTI on standing water to quickly kill mosquito larvae.
They are also encouraging residents to apply insect repellent containing DEET, picaridin, essential oil of lemon eucalyptus, or IR 3535 before going outside on humid days.
Read more » click here
Brunswick County Media Release
Brunswick County Aerial Mosquito Spraying
Aerial spraying for mosquitoes in Brunswick County will begin Monday, Oct. 1, weather-permitting, to assist with mosquito populations following Hurricane Florence and the storm-related flooding.
The spraying will be County-wide, including all towns or cities and all islands. The planes will fly at approximately the same time of day that the trucks spray (during the evening hours). Additional information about the aerial spraying, including a spraying schedule, will be shared as soon as it is available.
Heavy rains and flooding can lead to large populations of mosquitoes. Some mosquitoes carry viruses that may cause illnesses such as La Crosse encephalitis, West Nile virus and eastern equine encephalitis.
Brunswick County began spraying for mosquitoes with trucks on Sept. 24, while also submitting a request for an emergency aerial response for mosquito control. That aerial spraying is set to begin Monday.
Citizens can also take precautions to prevent mosquito bites, including wearing light-colored, long-sleeved shirts and long pants, avoid being outside at dusk and dawn when mosquitoes are most active, and apply mosquito repellant. If using repellant with DEET, make sure to follow label instructions, and keep DEET out of the eyes, mouth and nose.
Brunswick County Emergency Response Aerial Mosquito Spraying Begins This Week
10.01.18
UPDATE: The emergency response aerial spraying is now scheduled to begin Tuesday, Oct. 2, and continue during the week, weather-permitting. The areas to be sprayed on Tuesday are outlined on the map below.
Aerial spraying for mosquitoes in Brunswick County is set to begin Tuesday, Oct. 2, weather-permitting and if shipments arrive as scheduled. County-wide aerial spraying, part of Brunswick County's emergency response to the flooding and heavy rainfall caused by Hurricane Florence, is planned to continue during the week. Citizens in the areas being sprayed should avoid being outside during evening hours if possible. Spraying will be from just before dusk till approximately 10:30 p.m., and planned routes for Oct. 2 are specified on the map (at right, or click here to view a PDF).
Crews are scheduled to begin Oct. 2 with spraying the islands of Brunswick County (including Sunset Beach, Ocean Isle Beach, Holden Beach, Oak Island, Caswell Beach, and Bald Head Island), as well as areas in the western end of the County, including Calabash, Carolina Shores, Waccamaw, areas off Pireway Road, areas off Whiteville Road, and some areas along the northern part of Green Swamp Road. If weather or supply shipments delay spraying, it will begin Tuesday, Oct. 2. Exact routes are subject to change depending on conditions. The spraying will continue during the week, and all towns or cities and all islands are included in the aerial spraying. Ground-based operations will begin follow-up ground spraying as soon as areas are identified. Heavy rains and flooding can lead to large populations of mosquitoes. Some mosquitoes carry viruses that may cause illnesses such as La Crosse encephalitis, West Nile virus and eastern equine encephalitis. Brunswick County began spraying for mosquitoes with trucks on Sept. 24, while also submitting a request for an emergency aerial response for mosquito control. That aerial spraying is set to begin Oct. 2, conditions permitting. Spraying will reduce mosquito populations but will not eliminate them entirely. Citizens can also take precautions to prevent mosquito bites, including wearing light-colored, long-sleeved shirts and long pants, avoid being outside at dusk and dawn when mosquitoes are most active, and apply mosquito repellant. If using repellant with DEET, make sure to follow label instructions, and keep DEET out of the eyes, mouth and nose.
Read more » click here
---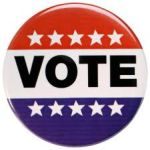 Going to the polls on Election Day is one of our core responsibilities in a democratic nation. Voter turnout has been a big problem for decades. Increased voter turnout can dramatically alter election outcomes and resulting public policies.
                General Election 2018 – Tuesday, November 6th
Encourage everyone to vote
Remember it's a right and a privilege to be able to do so
Polling place relocation to

Caison's Creek Clubhouse, 1720 Caison's Creek Dr., Supply
For more information visit The North Carolina State Board of Elections web site
Read more » click here 
                Be a Voter – Your Vote Matters!
---
 Factoid That May Interest Only Me –

Watch out for deer
NCDOT warns motorists across North Carolina to stay alert for deer now that fall has arrived. Every year during late autumn, auto and body shops across the region brace for a bumper crop of business, comprised of an influx of cars with damage from collisions with deer. Beginning in October, roads across the state become hazardous as North Carolina's deer population fans out, lurking on highway shoulders in search of food and potential mates. It's the deadliest time of the year for deer, which also pose a particular danger to motorists. Nearly half of vehicle accidents involving white-tail deer occur from October to December. Deer accidents typically begin rising in October, peak in November and begin dropping off after December, according to the Insurance Institute for Highway Safety. Deer are crepuscular mammals, meaning they're most active at dawn and dusk – which, following the onset of daylight savings time, places them near roads and byways precisely when large numbers of residents are commuting to and from work.
---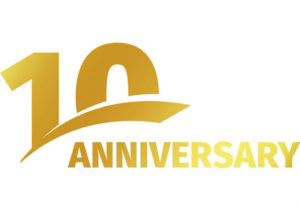 HBPOIN / Lou's Views Newsletter
Celebrating Ten Year Anniversary! 
---
Things I Think I Think –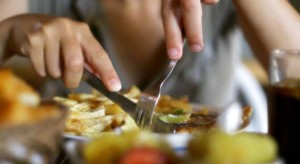 Eating out is one of the great little joys of life.
Restaurant Review:
Dinner Club visits a new restaurant once a month. Ratings reflect the reviewer's reaction to food, ambience and service, with price taken into consideration.
///// July 2018
Name:              Caprice Bistro
Cuisine:           French
Location:        10 Market Street, Wilmington NC (downtown)
Contact:          910.815.0810 / www.capricebistro.com
Food:                Average / Very Good / Excellent / Exceptional
Service:           Efficient / Proficient / Professional / Expert
Ambience:      Drab / Plain / Distinct / Elegant
Cost:                 Inexpensive <=17 / Moderate <=22 / Expensive <=27 / Exorbitant <=40
Rating:            Four Stars
Caprice Bistro looks every bit like a real authentic French bistro.  A bistro is a small restaurant serving moderately priced simple meals in a modest setting. The menu has a great traditional bistro selection of authentic French & Belgian cuisine prepared home-style. The atmosphere is welcoming, warm and inviting. The art-filled upstairs sofa lounge and bar area is great. This is a personal favorite of mine because of the consistent delivery of a fine dining experience every time that we go there. Certainly, it is among the best restaurants in town; you really should put it on your short-list of must try restaurants.  
---
Book Review:
Read several books from The New York Times best sellers fiction list monthly
Selection represents this month's pick of the litter
/////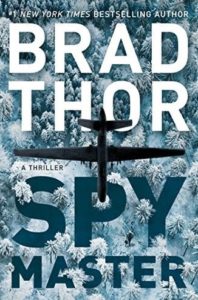 SPYMASTER by Brad Thor
This is the eighteenth entry in the international espionage saga featuring the exploits of Scot Harvath an ex- Navy SEAL, Secret Service Agent and later a covert counterterrorism agent. Working for a private intelligence agency contracted by the CIA, Harvath is called in when a secret organization starts attacking diplomats across Europe. Thor convincingly portrays Russia as a reborn Cold War-era evil empire hellbent on reconquering its former territory. When a daring plan is hatched to draw the United States into war, it's up to counterterrorism operative Scot Harvath to once again save the day.
---
HBPOIN / Lou's Views
.         • Gather and disseminate information
.          • Identify the issues and determine how they affect you
.          • Act as a watchdog
.          • Grass roots monthly newsletter since 2008