Lou's Views
News & Views / July Edition

Calendar of Events –
---
Events


Discover a wide range of things to do in the Brunswick Islands for an experience that goes beyond the beach.
For more information » click here
---
Calendar of Events – Island
---
Concerts on the Coast Series / 2019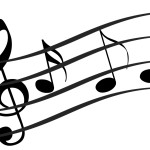 The Town's summer concert series calendar has been released! Live performances featuring local musical groups are held at the pavilion on Sunday evenings from late May to early September. The concerts are free of charge.
For more information » click here
---

Summer Day Camp Program
Day Camp is on Thursday during the summer beginning June 13th and is open to children ages 6 – 12. Kids can join us this summer for a variety of fun activities. Click here to view our Camp Schedule with each week's activity and cost. Space is limited, you must pre-register. Completed registration forms must be mailed in with payment or dropped off with payment to Town Hall. Payment is non-refundable.
---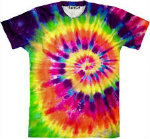 Tide Dyed Program
This event is located at the Holden Beach Pavilion. Tie dye your own shirts; the cost is just $5 per shirt. It takes place at 2:00 p.m. every Tuesday during the summer.
---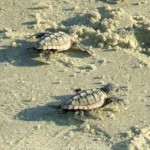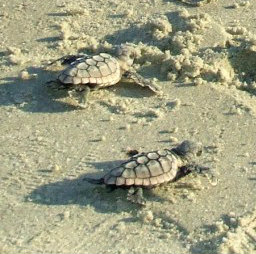 Turtle Talk
Two programs both are held every Wednesday during the summer at Town Hall. Children's Turtle Time is at 4:00 p.m. with crafts, stories and activities for children ages 3 – 6. All children must be accompanied by an adult. Turtle Talk is an educational program at 7:00 p.m. for everyone else.
---
Parks & Recreation / Programs & Events
For more information » click here
---
Reminders –

---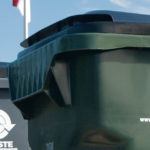 Trash Can Requirements – Rental Properties
Waste Industries – trash can requirements
Ordinance 07-13, Section 50.10

Rental properties have specific number of trash cans based on number of bedrooms.
. a) One extra trash can per every two bedrooms
§ 50.08 RENTAL HOMES.
(A) Rental homes, as defined in Chapter 157, that are rented as part of the summer rental season, are subject to high numbers of guests, resulting in abnormally large volumes of trash. This type of occupancy use presents a significantly higher impact than homes not used for summer rentals. In interest of public health and sanitation and environmental concerns, all rental home shall have a minimum of one trash can per two bedrooms. Homes with an odd number of bedrooms shall round up (for examples one to two bedrooms – one trash can; three to four bedrooms – two trash cans; five – six bedrooms – three trash cans, and the like).
---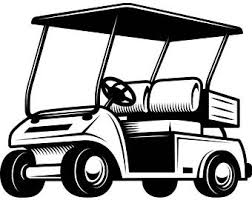 Golf Carts
Golf carts are treated the same as other automotive vehicles.
Town ordinances state no parking anytime on OBW.
Therefore, golf carts are illegally parked when left by any beach access point.
---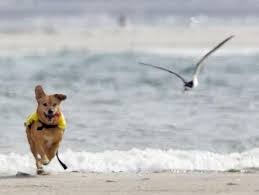 Pets on the Beach Strand
Pets – Chapter 90 / Animals / 90.20
From May 20th through September 9th
It is unlawful to have any pet on the beach strand during the hours of 9:00am through 5:00pm.
---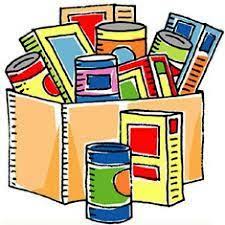 A Second Helping
Program to collect food Saturday mornings (7:00am to 12:00pm) during the summer at the Beach Mart on the Causeway.
.
. 1) Fifteenth year of the program
. 2) Food collections have now exceeded 229,000 pounds
. 3) Collections will begin on June 8th
. 4) Food is distributed to the needy in Brunswick County
For more information » click here
Hunger exists everywhere in this country; join them in the fight to help end hunger in Brunswick County. Cash donations are gratefully accepted. One hundred percent (100%) of these cash donations are used to buy more food. You can be assured that the money will be very well spent.
Mail Donations to:
A Second Helping % Douglas Cottrell
2939 Alan Trail
Supply, NC 28462

Website:
http://www.secondhelping.us/
---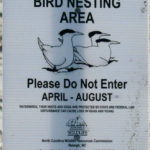 Bird Nesting Area
NC Wildlife Commission has posted signs that say – Bird Nesting Area / Please don't disturb. The signs are posted on the west end beach strand around 1339 OBW.

People and dogs are supposed to stay out of the area from April through November
. 1) It's a Plover nesting area
. 2) Allows migrating birds a place to land and rest without being disturbed
---
---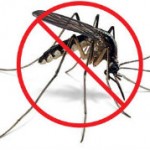 Mosquito Control
Current EPA protocol is that spraying is complaint driven
The Town is unable to just spray as they had in the past
. 1) Complaint based
. 2) Citizen request
. 3) Proactively monitor hot spots
They recommend that you get rid of any standing water on your property that you can
Urged everyone to call Town Hall if they have mosquito issues so that they can spray
Spraying is complaint based, so keep the calls coming!
Mosquito population 'below average' so far in Brunswick County
Brunswick County Mosquito Control supervisor Jeff Brown says so far this season, mosquito populations have been lower than normal. That's according to data collected over the past 20 years.
Read more » click here 
Mosquito coast? Buzz and bite season may be on its way
Recent rain means that the biting insects, 42 species of which can be found in the region, may find more places to breed
Read more » click here
---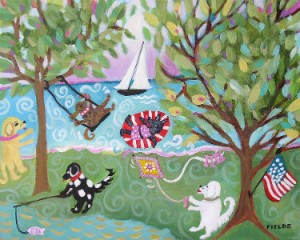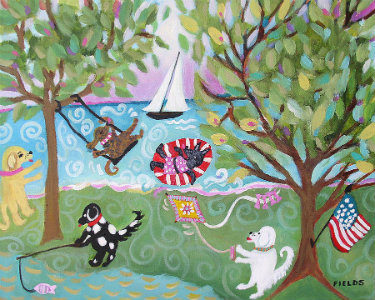 Dog Park Closed
The dog park will remain closed for the foreseeable future. The Town needed to use the land at the dog park to place material from the canal dredging project as the dredge spoils area. It is unknown when it will be returned to a useable state as a dog park again. They are currently looking at other options for a dog park.
The dredge spoils area has turned the dog park into a pond for the time being.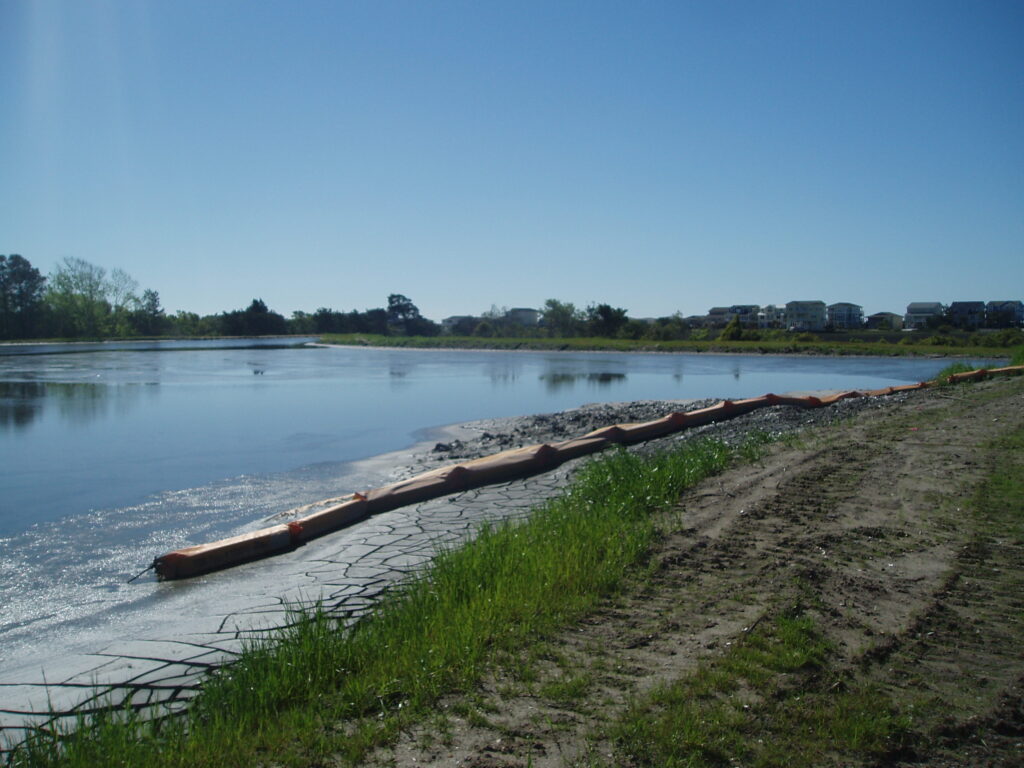 ---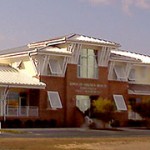 BOC's Meeting
The Board of Commissioners' July Regular Meeting is scheduled on the third Tuesday of the month, August 20th
---


News from Town of Holden Beach –
The town sends out emails of events, news, agendas, notifications and emergency information. If you would like to be added to their mailing list, please go to their web site to complete your subscription to the Holden Beach E-Newsletter.
For more information » click here
---
Volunteers needed
The Town is always looking for people to volunteer for their various boards and committees. If you are interested in serving, please fill out a resume form and submit it to heather@hbtownhall.com.
---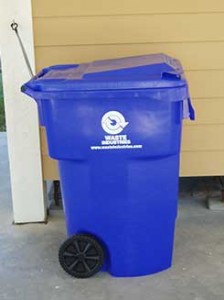 Curbside Recycling
Waste Industries is now offering curbside recycling for Town properties that desire to participate in the service. The service cost is $82.48 annually paid in advance to the Town of Holden Beach and consists of a ninety-six (96) gallon cart that is emptied every other week.
Curbside Recycling Application » click here
Curbside Recycling Calendar » click here
---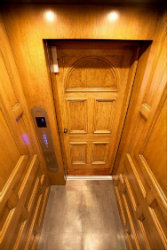 Elevators
Most states mandate that elevator systems be tested and inspected annually. Currently the state of North Carolina does not require annual inspections to be performed on all elevator systems. The use of unsafe and defective lifting devices imposes a substantial probability of serious and preventable injury to your family and guests. It is in the owner's best interest to minimize injuries and liability by scheduling an annual safety inspection to ensure the safe operation of their elevator system.

Safety Notice –
Waupaca Elevator Company has issued an important safety notice. The potential hazard is associated with normal wear in your elevator. If your elevator develops the problem and it is not repaired, the elevator may drop unexpectedly with you in it and you may be injured. They recommend you contact your elevator service company.
Waupaca Elevator Recalls to Inspect Elevators Due to Injury Hazard
Hazard:
The elevator cab can fall unexpectedly to the bottom of the elevator shaft and abruptly stop, posing an injury hazard to consumers in the elevator cab.
Consumer Contact:
Waupaca Elevator toll-free at 833-850-7981 from 8 a.m. to 4:30 p.m. CT Monday through Friday, e-mail at info@WaupacaElevator.com or online at www.WaupacaElevator.com and click on Recall Information for more information.
Recall Details
Description:
This recall involves residential elevator models Custom Lift 450# and Custom Lift 500#, shipped and installed between 1979 and 2008. The recalled elevators are used in consumers' homes.
Remedy:
Consumers should immediately stop using the recalled elevators and contact Waupaca Elevator to schedule a free gearbox inspection and the installation of a free overspeed braking device. Waupaca Elevator also will provide the installation of a free gearbox if the gearbox inspection reveals that the gears in the gearbox have worn down.
For more information » click here
---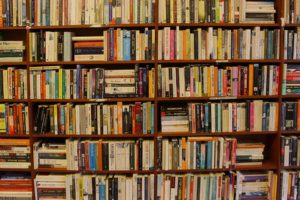 Library
If you need something to keep you busy in this colder weather, make sure to visit the island library. The library is in the upstairs of Holden Beach Town Hall. All the books were donated. Patrons of the library don't have to check out a book; they are on the honor system to return it.
---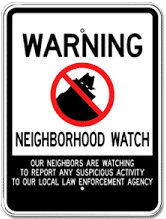 Neighborhood Watch –
• Need to look out for each other
• Call 911 if you see or hear anything suspicious
• Fill out Keep Check Request Form if you will be out of town
• Submit completed Property Registration Form
• Pickup copy of Protecting Your Home
---
Upon Further Review –
---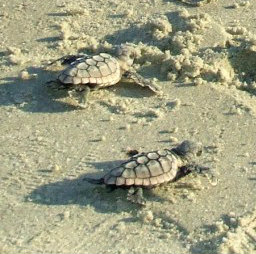 Turtle Watch Program – 2019

. 1) Current nest count – 88 as of 07/20/19
. • Average annual number of nests is 39.5
. 2) First nest of the season was on May 9th
.


A record number of nests this year, breaking the previous record of 73 set in 2013
Members of the patrol started riding the beach every morning on May 1 and will do so through October looking for signs of turtle nests.
For more information » click here
---
Turtle Talk will be held in Holden Beach
The Holden Beach Turtle Patrol announces the first Turtle Talk of the summer will be June 5. Turtle Talk will begin at 7 p.m. at the Holden Beach Town Hall, 110 Rothschild Street on Holden Beach. The doors open at 6:30 p.m. and seating is limited. This free weekly educational program will conduct each Wednesday evening in June, July and August. The program shares information about the Turtle Patrol, the sea turtles and how vacationers and residents can help the sea turtles that nest on Holden Beach. Several turtle artifacts will be on display and educational materials available. The 45 minutes presentation includes a short video about the life cycle of the sea turtle. Members of the Holden Beach Turtle Patrol will be available to answer questions about the turtles and the program. Turtle Talk is open to all family members and enjoyed by people of all ages with no admission charge. The Holden Beach Turtle Patrol also offers an additional program for younger turtle enthusiasts. This program is called "Children's Turtle Time" and will be held Wednesdays June 26, July 3, July 10, 17, 24 and August 1 from 4-5 p.m. at the Holden Beach Town Hall. This class will feature crafts, stories and activities for children ages 3-6. All children must be accompanied by a parent or guardian.
Holden Beach is a Turtle Sanctuary and every year sea turtles are welcomed and protected on the beach. Founded in 1989, the HBTP protects sea turtles through education, nest protection and sea turtle rescue. The Turtle Patrol operates under the authority of the NC Wildlife Resources Commission. In its 31st year this all-volunteer program is supported by sale of an annual T-shirt and donations. This year's shirt is blue with the theme "The Ocean is Calling." It features a turtle hatchling coming out of an egg on the back and the HBPT logo on the front. The shirts are $15 for the youth sizes and $17 for the adults, 2X & 3X are $20. Long sleeve shirts are $22 for S-XL and $25 for @ XL and 3XL. T-shirts will be available for sale at Turtle Talk programs and at the Lighthouse Gifts on the causeway in Holden Beach. Shirts are also available by mail, see the website for details.
For more information on Turtle Talk, the Holden Beach Turtle Patrol or how to volunteer or support visit the website at http://www.hbturtlewatch.org/.
Read more » click here
---
Corrections & Amplifications –
---

Visitor Map/ Mobile App
Click here to view a printable version of the Town's Visitor Map. Click here to check out the Google Map version. The map features public accessways, parking, handicap parking, restrooms/port-a-johns, showers, handicap accesses and parks.
Also, don't miss out on our Town mobile app. This social media tool is a mobile friendly version of our website. Push notifications can be sent to assist in communications during an emergency situation. Check out the new "Around Me" feature on our app that includes information on accesses, parking and other amenities. This is a FREE app. Visit the Apple Store or Google Play and search "Holden Beach" to download the app.
---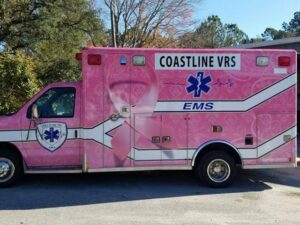 Previously reported – June
Brunswick County discontinues funding to 2 EMS providers
Areas will be served by Brunswick County EMS
Some citizens expressed concerns about how discontinuing the franchise agreement would affect call response times. County Manager Ann Hardy responded that the 2019-2020 fiscal year budget contains "substantial efforts" to improve emergency medical services throughout the county. "So, folks throughout Brunswick County will have newer, better equipment, as well as more EMS paramedics," she said. "Because when we can pool our resources, we can be more effective, we can operate more efficiently, and we can provide better services." Hardy added that those in the affected service would not experience a change in their service because more financial and personnel efforts would be going into those areas of the county. The board unanimously approved the 2019-2020 budget, which does not include funding for Coastline VRS or Leland Fire/Rescue's EMS division. Coastline VRS and Leland Fire Rescue's EMS franchise agreements will terminate, and Brunswick County EMS will take over those operations July 1 — the start of the 2019-20 fiscal year.
Read more » click here
Update –
EMS Director assures residents no interruption in countywide services
Brunswick County Emergency Services Director Ed Conrow is confident the county can safely handle all calls for emergency assistance in spite of the county commissioners' termination of franchise agreements with both the Town of Leland Fire/Rescue/EMS and Coastline Volunteer Rescue Squad (CVRS). CVRS operates out of Supply. Effective July 1 at midnight, Brunswick County will provide emergency services to residents living in the Leland and rural areas in the northern end of the county. Coastline Volunteer Rescue Squad's contract with the county will continue until July 22, 2019. In May, Brunswick County commissioners and Leland agreed to terminate the county's franchise agreement with the Leland Fire/Rescue/EMS and allow the county to assume those operations. The agreement followed a request from the emergency services unit for $800,000 in funding from the county. Coastline Volunteer Rescue Squad also requested funding from the county. Their request met the same fate as Leland, with the commissioners agreeing to terminate the Supply-based unit's franchise agreement. Conrow cites cost effectiveness as the primary reason for the new arrangement. Under the reorganization of emergency services, the county will be able to add new rescue vehicles and hire additional personnel. The county emergency service looks forward to hiring eight staff members and purchasing five new ambulances. County residents may rest assured that emergency service will amply meet their emergency needs, Conrow said. "The merger will be seamless," he said. "The perception of diminished coverage is not true. County residents will continue to receive the same level of services." EMS employees for both units have been offered employment. The hiring process will be streamlined, but applicants' background checks, training and certifications will continue to be "part of the process."
Read more » click here
Brunswick's Coastline VRS fights to keep doors open
Although county plans to terminate its franchise agreement over response concerns later this month, the rescue squad wants to keep serving
Read more » click here
---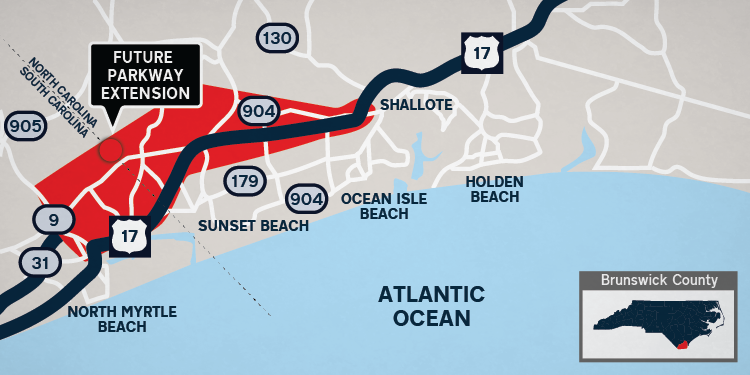 Previously reported – February 2019
Carolina Bays Parkway Extension
The N.C. Department of Transportation and the S.C. Department of Transportation plan to extend Carolina Bays Parkway (S.C. 31) from S.C. 9 in Horry County, S.C., across the North Carolina state line to U.S. 17 in Brunswick County. The project is expected to involve the construction of a multi-lane expressway and may involve both existing roadways and areas on new location.
SCDOT State Transportation Improvement Program (STIP) Project P029554 would extend Carolina Bays Parkway from its current terminus at S.C. 9 in Horry County to the North Carolina state line. NCDOT STIP Project R-5876 would extend Carolina Bays Parkway from the state line to U.S. 17 Shallotte Bypass in Brunswick County.  Carolina Bays Parkway Extension is anticipated to involve the construction of a multilane, full control of access freeway, with part on new location. Full control of access means that access to Carolina Bays Parkway will only be provided via ramps and interchanges. Bridges will be installed at some cross streets and no driveway connections will be allowed.
Read more » click here
Carolina Bays, the $500 million Brunswick County to South Carolina highway project, begins public process
An over half-billion-dollar highway project is being designed to streamline transportation between North and South Carolina. The Carolina Bays Parkway Extension would connect S.C. 31 directly to Highway 17 in Brunswick County. Right now, S.C. 31 — Carolina Bays Parkway — runs inland and parallel to Highway 17 in South Carolina along the Myrtle Beach metropolitan area. The 24-mile long parkway ends just 4.5 miles short of the border in South Carolina. Traffic connects S.C. 31 to Highway 17 through a 1.5-mile terminus along S.C. 9. The over half-billion-dollar project instead proposes to extend S.C. 31 where it drops off and connect it to Highway 17 in Brunswick County.
Read more » click here
Update –
Half-billion-dollar North Carolina-South Carolina highway project seeks stakeholder input
A proposed half-billion dollar, 19-mile multilane freeway is being studied by both North and South Carolina agencies
The Federal Highway Administration is seeking stakeholder input on a half-billion dollar highway project that could reduce traffic times at the North and South Carolina state line. The proposed Carolina Bays Parkway Extension would extend South Carolina's existing Carolina Bays Parkway — S.C. 31 — from its existing terminus at S.C. 9 in Horry County to Highway 17 in Brunswick County.
At an estimated $551.7 million, the new multilane freeway would stretch 19 miles to streamline traffic between Brunswick and Horry Counties. Last week, the Federal Highway Administration reached out to over a dozen public South Carolina agencies seeking input on the project. The administration is asking stakeholders to provide "meaningful and early input." Stakeholders are asked to share concerns regarding the project's potential environmental or socioeconomic impacts that may delay or prevent the project from moving forward. In May, North and South Carolina public agencies held a meeting to define the purpose and need for the project. The project's purpose is to "improve the transportation network in the study area by enhancing traffic flow and connectivity for traffic moving in and through the area." Approximately five miles in Horry County and 14 miles in Brunswick County are included in the project's study area. In January, project partners solicited public comments, of which approximately 130 were received. Project documents state public comments were generally favorable. Heavy traffic on Hickman Road and congestion in Little River could be mitigated, commenters relayed. But some shared they worried the project's benefits would not outweigh impacts and costs. The Town of Shallotte weighed in, stating its strong support for the project. It asserted a new freeway could improve safety and create economic benefits to Brunswick County. At the concurrence point meeting, multiple agencies, including North Carolina Department of Transportation Division 3, Wildlife Resources Commission, and the U.S. Army Corps of Engineers shared concerns about eliminating enhancements to the existing roadway system as an option while moving forward with the study.
Purpose and need
Several roadways in the project area, project documents claim, have higher-than-average crash rates. Citing roadway capacity analyses, project partners state many intersections and roadway segments in the study area will approach or exceed roadway capacity limits in 2040. "The proposed project offers the potential to reduce the number and severity of vehicle crashes by providing an alternate route to travelers," according to proposed purpose and need documents. "Separating through traffic from the local traffic that is using the existing roadways to access schools, shopping and services, and residential areas will likely enhance safety." A draft environmental impact statement is expected in fall 2020. A final combined draft environmental impact statement is set to be released in fall 2021. Right-of-way acquisition efforts will begin shortly after. Learn more about the Carolina Bays Parkway Extension at NCDOT's project page.
Read more » click here
---
Odds & Ends –
---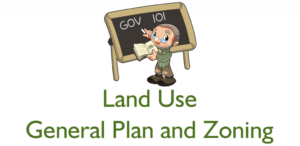 Previously reported – July 2018      


Cape Fear Council of Governments Letter
The Cape Fear Council of Governments (CFCOG) is pleased to submit this proposal and agreement to develop a Comprehensive Land Use Plan (LUP) for the Town of Holden Beach. Assisting our member governments is a primary tenet of our mission and vision, and we hope that we can continue our years of involvement by performing the work outlined in the Proposal for you.
In the past few years, the CFCOG has developed or updated Land Use Plans for Ocean Isle Beach, Boiling Spring Lakes, Shallotte, Sunset Beach, Southport, and Topsail Beach. Our reputation for professionalism, competence, and technical skill has been earned by delivering valuable products that meet or exceed customer expectations. Our staff values that reputation and we look forward to the opportunity to validate it during the process of developing your Land Use Plan.
This project will be led by our Senior Regional Planner, Wes Macleod, who will be the primary contact for the Town. I will provide oversight and technical support. As CFCOG's Executive Director, Chris May will be available to the Town to oversee staff and to guide the entire process. The CFCOG will work with Holden Beach to settle on a completion date and will not exceed our proposed budget of $30,000 to be expended over the course of two fiscal years.
For more information » click here
HOLDEN BEACH LAND USE PLAN / PUBLIC INPUT MEETING
A public input meeting will be held on Thursday, February 7th at 7:00 p.m. in the Town Hall Public Assembly. This meeting is held as part of the land use planning process for the Town of Holden Beach. Holden Beach's Land Use Plan provides guidance to local decision-makers to achieve the long-term vision for the community. This allows local decision makers to be proactive rather than reactive and helps maintain Holden Beach as one of the finest family-oriented beaches on the East Coast of the United States. The meeting is structured to be engaging and informative.
Holden Beach residents give input for updated land use plan
Holden Beach residents at a Feb. 7 meeting with the Cape Fear Council of Governments (CFCOG) were able to give input on the town's developing land use plan. Town commissioners voted in July to approve an agreement between the town and the CFCOG for a Coastal Area Management Act (CAMA) land use plan update. A land use plan is an official document containing goals, policies, analyses and maps that serves as a community's blueprint for growth, Wes MacLeod, senior regional planner with CFCOG, told attendees at the special meeting, providing them with some of the data about the town already collected for the land use plan.
MacLeod provided history on the town's population growth, which shows a decrease of more than 200 residents from the year 2000, with 787 permanent town residents, to 575 permanent residents in 2010. As of 2016 the number of permanent Holden Beach residents was 633. It's estimated that the population will grow to 708 in 2020, 783 in 2025, 859 in 2030, 935 in 2035, 1,016 in 2040 and 1,095 by 2046. The median age for the town is 61.4, compared to the county's median age of 50.9, and the state's median age of 38.3. The majority of those living in Holden Beach are considered Baby Boomers (ages 55 to 74), making up 56.35 percent of the town. For the seasonal population, the most recent data from 2016 showed the peak seasonal overnight population estimate for Holden Beach at 16,811 people. The median value of owner-occupied housing in Holden Beach as of 2016 was $406,000.
MacLeod also showed information from the community survey update. He said CFCOG received 891 responses, including 810 property owner responses and 81 non-resident responses, including visitors and off-island residents. The survey showed Holden Beach residents when it comes to new private development desires, would most like to see more entertainment on the island like restaurants and theaters, low-density single-family residences and small businesses that serve the needs of residents. Survey takers said they consider the most important roles for the town to play in influencing the character of development on Holden Beach to be managing the density and intensity of new development by regulating the size and layout of buildings, protecting the beach and encouraging continued coastal storm damage reduction and beach protection and retaining and enhancing the community's appearance through landscaping, signs, lighting and architectural standards. They also said coastal storm damage reduction, density development and environmental protections are the most important growth and development issues facing Holden Beach. When it comes to transportation issues, survey takers said the most important ones are maintenance of the town's existing roadways, parking availability/public access congestion and roadway drainage. When asked to share their favorite things about Holden Beach, the most common responses from survey takers were its lack of commercial development, its uncrowded and clean beaches, its family-friendly atmosphere, its natural resources including the beaches and marshes, it's quiet, off-season "solitude' and the fact that the town is mostly made up of single-family houses.
Attendees were then given a brainstorming exercise. MacLeod wrote down on large pieces of paper what those at the meeting thought were the town's most important assets, important issues and their desires for the future in Holden Beach. Attendees were then given dots to place next to the two of those they considered the most important. Preliminary results showed attendees saw the most important assets as the beach, the lack of commercial development, Lockwood Folly and the marshes and wetlands. The most important issues appeared to be rising sea levels, offshore drilling and stormwater. As for desires for the town, the most popular answers were sustainable growth, improving the causeway's appearance and a fully maintained and marked inlet. MacLeod said the answers would be tallied by CFCOG to be used in the land use plan.
Read more » click here
Update –
Land Use Plan Steering Committee's meeting is scheduled for June 25th.
You can view the agenda online at http://hbtownhall.com/files/131887037.pdf.
---
This & That –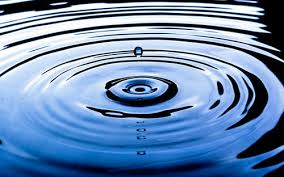 .
With no mandatory restrictions, Brunswick water system pushed near full capacity
.
Brunswick County Utilities issued a warning notice before confirming an official Stage 1 Conservation Alert, which remains voluntary. Since announcing it, demand has dropped, alongside recent rain relief. For six consecutive days late last month, Brunswick County's water system was consistently pushed to serve demands above 90 percent of its capacity. Demand peaked the Saturday of Memorial Day weekend, just 4.3% shy of hitting the system's full production capacity. Before then, demand jumped by 15% between Thursday and Friday heading into the three-day weekend.
Record-breaking demand
The recent demand boosts broke the county's previous water demand record at least nine times, according to data provided by Brunswick County Utilities. Triggered by ongoing regional drought conditions, utility leaders in the area attribute peaking water demands with widespread irrigation. That, partnered with tourist season, means the region's infrastructure is being pushed to its maximum capacity. Demand over Memorial Day Weekend was, on average, 56% higher this year, compared to the same eight-day period in 2018. On average, that meant 10 million gallons per day (MGD) more demand — a massive increase compared to the county's 30 MGD total system production capacity. In 2017, Brunswick County's population nearly doubled during tourist season, according to CDM Smith, the county's water consultant. Next year, a projected yearlong population of 96,374 is estimated to increase by 2.5 times, reaching 240,935 in the summer. Plans to increase production capacity at the Northwest Water Treatment Plant by 50% are still in the design phase. Construction to give the plant a $179.4 million overhaul — including expansion and treatment upgrades –is expected to reach completion by December 2022.
Why only voluntary?
Unlike Pender and New Hanover County, Brunswick County Utilities has not issued mandatory water restrictions. Brunswick County's Water Shortage Response Plan includes three tiers of water alerts; since the Stage 1 Alert was announced May 28, it has not been lifted. On June 6, Brunswick County Utilities announced the alert would "remain in force." The county has exceeded criteria to reach a Stage 2 Alert, according to the county's Water Shortage Response Plan, renewed in January. Including mandatory restrictions, a Stage 2 Alert can be announced after two consecutive days when demand exceeds 90% of production capacity. However, the county has discretion in issuing each alert. John Nichols, Brunswick County Public Utilities director, may declare each alert pending consultation with his staff and the county's administration. "We did not want to enter directly into a Stage 2 Water Conservation Alert with enforceable restrictions without giving the Stage 1 Water Alert with voluntary measures a chance to reduce water usage," Nichols wrote in an email Thursday. "It appears that this has had an impact on water usage along with the change in weather and the rainfall." Indeed, after issuing the Stage 1 Alert, and after modest but much-needed rainfall trickled in, demand tapered off. After Memorial Day, when one might assume visitors had packed their bags and headed inland, demand was still breaking records. On Friday, May 31 — four days after Memorial Day — demand in the county still exceeded its previous record, set on July 10, 2015, but tapered off shortly after. When asked why demand persisted after the holiday, Nichols said several factors are at play. "From Memorial Day through Labor Day there are a significant number of visitors to Brunswick County. Even under normal conditions there is not a tremendous drop in flow after Memorial Day. The unusually high demand is a result of the record-breaking heat and drought conditions combined with the additional visitors in the area. The current temperatures are more typical of the July and August time-frames rather than May and June."
About the system
Brunswick County's Stage 1 Conservation Alert impacts all of the 10 smaller utilities it serves. Brunswick Regional Water and Sewer H2GO, The Town of Oak Island, and the Town of Navassa are Brunswick County Utilities' biggest water customers. Between 1,047 miles of distribution lines, Brunswick County's water system is comprised of a complex network of pump stations, water towers, and two treatment plants. Nichols said the system relies on booster pump stations to pump water across the large county. Also, water towers help offset peak demands by providing storage capacity. Brunswick County's largest plant, Northwest Water Treatment Plant, has a production capacity of 24 MGD. NWWTP treats raw water sourced from the Cape Fear River, purchased from the Lower Cape Fear Water Sewer Authority. The 211 Water Treatment Plant sources raw water from the Castle Hayne Aquifer, with a production capacity of 6 MGD. With both plants combined, Brunswick County Utilities is capable of producing 30MGD of treated water. Demand in Brunswick County historically peaks around the Fourth of July, according to Nichols. Last year, demand peaked on July 4, at about 84% of production capacity.
Read more » click here
---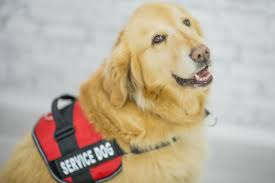 People Are Taking Emotional Support Animals Everywhere.
States Are Cracking Down.
In 2011, the National Service Animal Registry, a for-profit company that sells official-looking vests and certificates for owners, had 2,400 service and emotional support animals in its registry. Now the number is nearly 200,000.
Read more » click here
---
Factoid That May Interest Only Me –
---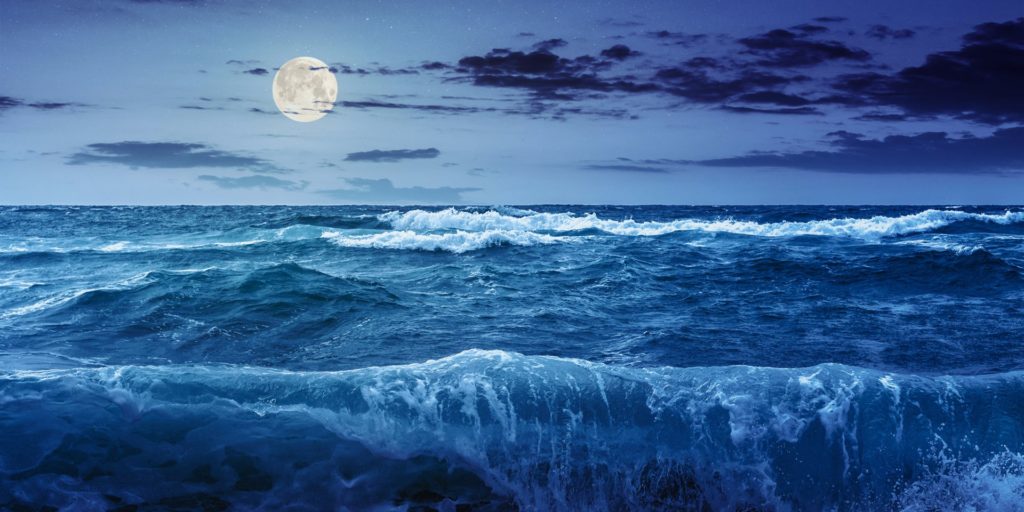 Staying safe at the beach: Rip currents, jellyfish, sharks, and other hazards
A trip to the beach can turn deadly (or painful) due to natural hazards but being aware of risks and mitigating hazards is a good way to prevent problems.
Picture this: warm weather, blue skies, and your toes in the sand — it sounds like a perfect lazy summer day at the beach. Maybe you decide to cool down in the ocean and find yourself bobbing around when suddenly you realize you are a little too far out. As panic sinks in and you start to swim towards dry land you realize your efforts are in vain and your whole body is getting tired, all the while you are drifting further into the Atlantic — you have gotten stuck in a rip current. It's not the only potential danger in the ocean, though. There are also sharks. And, of course, there are some things on shore that ruin your day at the beach, too, including stepping on jellyfish and, of course, good old-fashioned sunburn.
Rip currents
According to the U.S. Lifesaving Association (USLA), 80 percent of all ocean rescues are related to rip currents and annually more than 100 fatalities across the country are due to rip currents. While it is obvious that swimming at a beach with lifeguards is one of the safer options, there are plenty of area beaches that lack lifeguards or maybe ocean rescue season has not started just yet. So, what is the best course of action for surviving a rip current? According to the National Weather Service, there are several things swimmers should keep in mind when dealing with these often-unseen dangers.
Relax. Rip currents don't pull you under.
A rip current is a natural treadmill that travels an average speed of 1-2 feet per second but has been measured as fast as 8 feet per second — faster than an Olympic swimmer. Trying to swim against a rip current will only use up your energy; energy you need to survive and escape the rip current.
Do NOT try to swim directly into to shore. Swim along the shoreline until you escape the current's pull. When free from the pull of the current, swim at an angle away from the current toward shore.
If you feel you can't reach shore, relax, face the shore, and call or wave for help. Remember: If in doubt, don't go out!
If at all possible, only swim at beaches with lifeguards.
If you choose to swim on beaches without a lifeguard, never swim alone. Take a friend and have that

person take a cell phone so he or she can call 911 for help.
Sharks
Sharks are a fear on most every swimmer's mind, regardless of the actual dangers posed by the large predatory fish. "NOAA states that while shark attacks are rare, they are most likely to occur near shore, typically inshore of a sandbar or between sandbars where sharks can be trapped by low tide, and near steep drop-offs where sharks' prey gather. While the risks are small, it's important to be aware of how to avoid an attack," according to previous reporting.
Suggestions from NOAA for reducing the risk of a shark attack include:
Don't swim too far from shore.
Stay in groups – sharks are more likely to attack a solitary individual.
Avoid being in the water during darkness or twilight when sharks are most active.
Don't go in the water if bleeding from a wound – sharks have a very acute sense of smell.
Leave the shiny jewelry at home – the reflected light resembles fish scales.
Avoid brightly-colored swimwear – sharks see contrast particularly well.Sunburns
Most everyone has experienced a sunburn at one point in their life and while not often thought as a major concern for many, overexposure to UV light can cause serious long-term problems including skin cancer. The Centers for Disease Control and Prevention (CDC) recommends using at least S.P.F. 15 sunscreen at least 15 minutes prior to sun exposure. Wearing a hat, long sleeves, and other protective clothing is also recommended to keep skin protected.
Jellyfish
Jellyfish and Portuguese Man of War have been spotted along the beaches of New Hanover County and surrounding area beaches already this season and the little floating creatures can pack a punch. Often times beachgoers will spot them washed up on shore and other times they can be spotted in the water, but it is best to avoid them when you can. "While all jellyfish sting, not all contain poison that hurts humans. Be careful of jellies that wash up on shore, as some can still sting if tentacles are wet. NOAA recommends that if you are stung by a jellyfish to first seek a lifeguard to give first aid. If no lifeguards are present, wash the wound with vinegar or rubbing alcohol," NOAA suggests. And what about that … other method of treating stings? Turns out, it's a myth. In fact, urine can actually aggravate the stinging cells of jellyfish, making things worse. These cells, which detach and stick into the skin of prey, can continue to inject venom. Urine, as well as fresh water, can cause an imbalance to the salt solution surrounding the stinging cells, causing them to continue to fire. According to Scientific American, if you don't have vinegar or rubbing alcohol, rinsing with salt water may be your best bet.
Read more » click here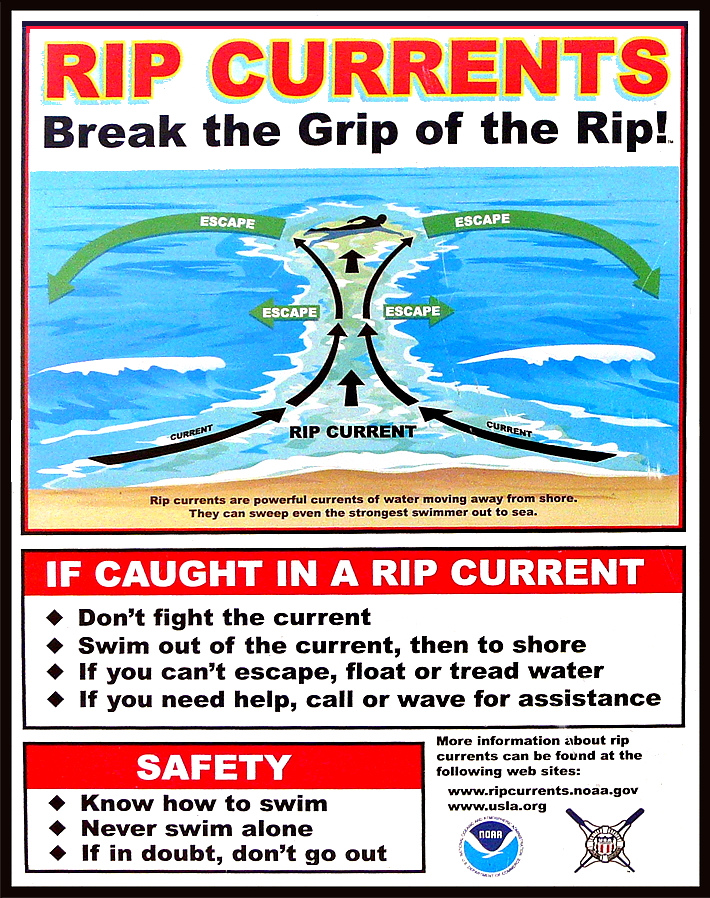 No lifeguards on duty in Brunswick
Beach towns say policy remains 'Swim at your own risk'
North Carolina's tourist season is off to a tragic start. So far, at least eight people have drowned along the state's coast, which ties the number of surf zone drowning deaths reported statewide in 2018.
According to the National Weather Service, at least six of the deaths this year were caused by rip currents, while another one was attributed to high surf. With the official start of summer still weeks away, many more visitors will make their way to the ocean in search of fun. But many aren't aware of the danger and end up in distress. On Memorial Day weekend, lifeguards pulled 31 swimmers from rip currents along New Hanover County's beaches. But what happens when there's no lifeguard on duty? At Brunswick County's beaches, that's the case every day. None of the county's six beach towns employ lifeguards. Pender County's beaches also don't have lifeguards, while all of New Hanover County's beach towns employ them. According to Caswell Beach Town Administrator Chad Hicks, several of the Brunswick beach towns came together four years ago and considered employing lifeguards. He noted the move came at the urging of Rich Cerrato, who at the time served as Sunset Beach's mayor. Hicks recalled that as the towns examined the figures, all deemed it would be too costly. "We've got such a tiny budget," he said of Caswell Beach. "I don't remember the exact figures, but it was more than we took in for accommodations tax." One reason for the high cost is the amount of ground to cover. Brunswick County has more than 50 miles of coastline. While that land is divided between the six beach towns — Bald Head Island, Caswell Beach, Oak Island, Holden Beach, Ocean Isle Beach and Sunset Beach — some would be responsible for stationing lifeguards along 10 miles of beaches.
Some safety steps
Though they don't have lifeguards, beach town officials say they do have some water safety programs in place. Sunset Beach Town Administrator Hiram Marziano said the town has a beach patrol offered through the fire department. "We do have a beach patrol that monitors safety, but they aren't responsible for life safety," Marziano said. "They help out if they can and if they are trained." He said the town's fire chief had recently developed a program to station life rings at all the town's beach accesses. "That way, if someone's in trouble, they can throw that out to assist them until help arrives," Marziano said. In Caswell Beach, the police department patrols the beach several times throughout the day. Hicks said all police officers and some public works employees carry flotation boards that can be thrown to assist distressed swimmers. The town also posts rip current warnings on an electronic message board near the police station. "That sign has come in handy, and it has helped a lot," Hicks said. In addition, Caswell Beach is served by the Southport Fire Department, which has a water rescue division. Hicks recalled that recently the department used its boat to assist kayakers trapped in the marsh.
'Swim at your own risk'
Oak Island, Ocean Isle Beach and Sunset Beach also have water rescue programs. In Sunset Beach and Ocean Isle Beach, the programs are coordinated through the fire department, and in Oak Island it is a nonprofit, volunteer organization with about 20 members. According to Holden Beach Town Manager David Hewett, the town doesn't have a formal beach patrol or water rescue program, but it does post signs warning beachgoers about rip currents at the beach accesses. Aside from these efforts, officials at all beach towns say when it comes to safety, it's the responsibility of the swimmer. "Our formal policy is swim at your risk," Hewett said.
Read more » click here
---
Hot Button Issues –
Subjects that are important to people and about which they have strong opinions
---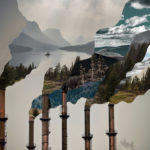 ..
Climate
For more information » click here
---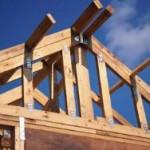 .
Development Fees
For more information » click here
.
---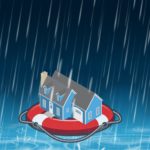 .
Flood Insurance Program
For more information » click here
.
---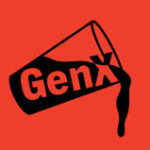 GenX
For more information » click here
.

---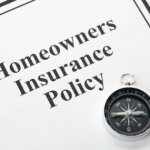 Homeowners Insurance
For more information » click here
.

---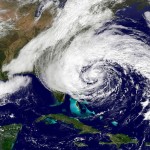 .
Hurricane Season
For more information » click here
.

---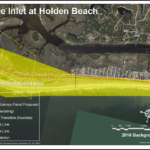 Inlet Hazard Areas
For more information » click here
.

---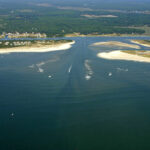 Lockwood Folly Inlet
For more information » click here
.
---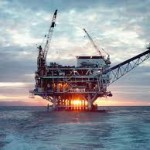 .
Seismic Testing / Offshore Drilling
For more information » click here
.

---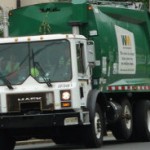 .
Solid Waste Program
For more information » click here
.
---
Things I Think I Think –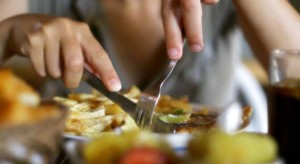 Eating out is one of the great little joys of life.
Restaurant Review:
Dinner Club visits a new restaurant once a month. Ratings reflect the reviewer's reaction to food, ambience and service, with price taken into consideration.
///// April 2019
Name:            Manna                                                                                                    Cuisine:           New American
Location:        123 Princess Street, Wilmington NC
Contact:          910.763.5252 / http://www.mannaavenue.com/
Food:                Average / Very Good / Excellent / Exceptional
Service:           Efficient / Proficient / Professional / Expert
Ambience:      Drab / Plain / Distinct / Elegant
Cost:                 Inexpensive <=17 / Moderate <=22 / Expensive <=27 / Exorbitant <=40
Rating:            Three Stars
Opened in the fall of 2010, Manna is touted as one of the best restaurants in Wilmington for fine dining. They offer a very limited menu that changes with the season. Unlike our last visit, this time they exceeded our expectations. What a delightful dining experience. Manna's menu has imaginative entrees with amusing dish names, using local ingredients, served in a relaxed yet sophisticated ambiance. The bar area deserves mentioning and was one of the best we've ever been to. I would recommend putting it on your short-list of must try restaurants, but it's not your any-night-of-the-week restaurant it's more of a special occasion type place.      

---
Book Review:
Read several books from The New York Times best sellers fiction list monthly
Selection represents this month's pick of the litter
/////

WHERE THE CRAWDADS SING by Delia Owens
The wildlife scientist Delia Owens debut novel is set in the marsh lands off the North Carolina coast, it's a story about an unforgettable young woman.
The chapters alternate between Kya's life growing up and who survived alone in the marsh during her earlier years and later as the primary suspect in a murder investigation until the two storylines eventually merge at the end of the book.
.

---
That's it for this newsletter
See you next month
---
HBPOIN / Lou's Views
.         • Gather and disseminate information
.         • Identify the issues and determine how they affect you
.         • Act as a watchdog
.         • Grass roots monthly newsletter since 2008