Lou's Views
News & Views / February Edition

---
Calendar of Events –

Most events have either been postponed or cancelled
---
Events


Discover a wide range of things to do in the Brunswick Islands for an experience that goes beyond the beach.
For more information » click here
---
Calendar of Events Island –
---
Most events have either been postponed or cancelled 
---
Parks & Recreation / Programs & Events
For more information » click here
---
Reminders –
---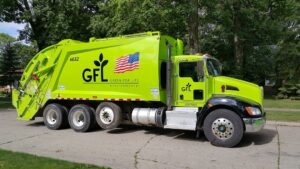 Solid Waste Pick-Up Schedule
GFL Environmental change in service, trash pickup will be once a week. Trash collection goes back to Tuesdays only.
Please note:
. • Trash carts must be at the street by 6:00 a.m. on the pickup day
. • BAG the trash before putting it in the cart
. • Carts will be rolled back to the front of the house

---
Solid Waste Pick-up Schedule – starting October once a week
Recycling – starting October every other week
---
Curbside Recycling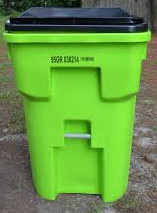 GFL Environmental is now offering curbside recycling for Town properties that desire to participate in the service. The service cost is $86.37 annually paid in advance to the Town of Holden Beach and consists of a ninety-six (96) gallon cart that is emptied every other week.
Curbside Recycling Application » click here
Curbside Recycling Calendar » click here
Recycling renewal form was sent, you should have gotten e-mail letter already
---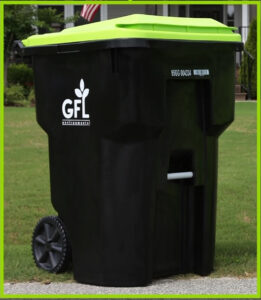 Trash Can Requirements – Rental Properties
GFL Environmental – trash can requirements
Ordinance 07-13, Section 50.10
Rental properties have specific number of trash cans based on number of bedrooms.

* One extra trash can per every 2 bedrooms.
.
§ 50.08 RENTAL HOMES.
(A) Rental homes, as defined in Chapter 157, that are rented as part of the summer rental season, are subject to high numbers of guests, resulting in abnormally large volumes of trash. This type of occupancy use presents a significantly higher impact than homes not used for summer rentals. In interest of public health and sanitation and environmental concerns, all rental home shall have a minimum of one trash can per two bedrooms. Homes with an odd number of bedrooms shall round up (for examples one to two bedrooms – one trash can; three to four bedrooms – two trash cans; five – six bedrooms – three trash cans, and the like).
---
Building Numbers
Ocean front homes are required to have house numbers visible from the beach strand.
Please call Planning and Inspections Department at 910.842.6080 with any questions.
§157.087 BUILDING NUMBERS.
(A) The correct street number shall be clearly visible from the street on all buildings. Numbers shall be block letters, not script, and of a color clearly in contrast with that of the building and shall be a minimum of six inches in height.
(B) Beach front buildings will also have clearly visible house numbers from the strand side meeting the above criteria on size, contrast, etc. Placement shall be on vertical column supporting deck(s) or deck roof on the primary structure. For buildings with a setback of over 300 feet from the first dune line, a vertical post shall be erected aside the walkway with house numbers affixed. In all cases the numbers must be clearly visible from the strand. Other placements may be acceptable with approval of the Building Inspector.
---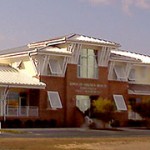 BOC's Meeting
The Board of Commissioners' next Regular Meeting is scheduled on the third second Tuesday of the month, March 8th
.

---

News from Town of Holden Beach –
The town sends out emails of events, news, agendas, notifications and emergency information. If you would like to be added to their mailing list, please go to their web site to complete your subscription to the Holden Beach E-Newsletter.
For more information » click here
---
Volunteers needed
The Town is always looking for people to volunteer for their various boards and committees. If you are interested in serving, please fill out a resume form and submit it to heather@hbtownhall.com.
---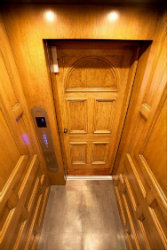 Elevators
Most states mandate that elevator systems be tested and inspected annually. Currently the state of North Carolina does not require annual inspections to be performed on all elevator systems. The use of unsafe and defective lifting devices imposes a substantial probability of serious and preventable injury to your family and guests. It is in the owner's best interest to minimize injuries and liability by scheduling an annual safety inspection to ensure the safe operation of their elevator system.
---
Waupaca Elevator Recalls to Inspect Elevators Due to Injury Hazard
Hazard:
The elevator cab can fall unexpectedly to the bottom of the elevator shaft and abruptly stop, posing an injury hazard to consumers in the elevator cab.
Consumer Contact:
Waupaca Elevator toll-free at 833-850-7981 from 8 a.m. to 4:30 p.m. CT Monday through Friday, e-mail at info@WaupacaElevator.com or online at www.WaupacaElevator.com and click on Recall Information for more information.
---
Three home elevator companies agree to recalls to address safety hazard that threatens children
Two companies continue to refuse federal regulators' request that they notify consumers, modify their products
Three companies agreed to recall their home elevators to fix a safety hazard that has killed and hurt children for decades, regulators announced Tuesday — the latest step in a lengthy standoff with an industry often reluctant to provide the simple fix. Two other major manufacturers continued to refuse the Consumer Product Safety Commission's request that they voluntarily agree to notify consumers and make minor modifications to eliminate the danger. One of the companies, ThyssenKrupp Access, was sued by the CPSC last year to force it to comply. That case continues. The agency also called out another company, Waupaca Residential Elevators, issuing a public warning Tuesday for people to stop using their residential elevators and lock them down until they can be inspected.
Home elevators have killed and injured kids for decades. Safety regulators won't order a simple fix.
"It's an issue that has been going on for a long time," CPSC Chairman Alex Hoehn-Saric said. "We took action where we could take action." Waupaca did not respond immediately to a request for comment. The design of many home elevators made before 2017 allows for enough space — just a few inches — between the inner and outer doors for a small child to slip in between. Children were crushed when the elevator was called to another floor. Last July, a 7-year-old boy was killed in a home elevator accident at a beach rental home in North Carolina's Outer Banks. The accidents are relatively rare but horrifying. At least eight children were killed and two more seriously injured in elevator entrapments between 1981 and 2019, according to CPSC records and newspaper accounts. But elevator industry experts say the actual number is significantly higher. The solution is simple: adding a $100 plastic or foam guard that fills in the space between the doors.
Another child dies in home elevator accident, days after regulators pushed for recall
But industry officials for years resisted calls to make these safety improvements. They argued to federal regulators that the problem was complicated and not their responsibility, a 2019 Washington Post investigation found. The problem has attracted attention on Capitol Hill, where lawmakers have asked the agency to prioritize the danger. The CPSC last year approved its first-ever safety recall for residential elevators when Otis Elevator Co. voluntarily agreed to inspect and repair about 5,000 home elevators. Three more companies agreed to similar recall actions Tuesday: Bella Elevator, Inclinator and Savaria. The recalls target an estimated 69,000 units made by these three manufacturers. The companies did not respond immediately to a request for comment. The companies sold elevators under different brand names over the years. The companies set up a website to help people determine if the recall applies to their home elevators. An estimated 100,000 to 200,000 home elevators could have a dangerously wide door gap, allowed by industry installation codes before 2017. While none of the three companies' elevators were tied to any entrapment accidents, an elevator made by Waupaca was, according to the CPSC. In 2011, a 4-year-old child was trapped between the doors on a Waupaca and discovered dangling by his foot in the elevator shaft. The child survived, but was blinded, the agency said. "These are terrible tragedies and really can be prevented by installing a space guard in there," Hoehn-Saric said.
Another child was crushed by a home elevator, just months after U.S. regulators decided against safety recall
The ongoing lawsuit against ThyssenKrupp Access, part of German conglomerate ThyssenKrupp, highlights how the industry has resisted addressing the problem. The CPSC backed off filing a similar recall lawsuit against the company in 2019, despite pleas from victims' parents. Additional pressure to act came later in 2019 when a 4-year-old boy escaped serious injury after being trapped under a ThyssenKrupp Access elevator at his grandparents' home.
Read more » click here
---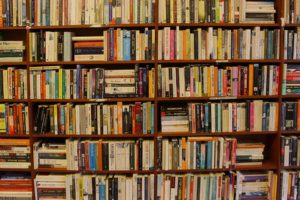 Library
If you need something to keep you busy in this colder weather, make sure to visit the island library. The library is in the upstairs of Holden Beach Town Hall. All the books were donated. Patrons of the library don't have to check out a book; they are on the honor system to return it.
---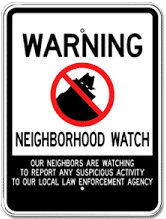 Neighborhood Watch –
• Need to look out for each other
• Call 911 if you see or hear anything suspicious
• Fill out Keep Check Request Form if you will be out of town
• Submit completed Property Registration Form
• Pickup copy of Protecting Your Home
---
---
COVID
Just when you thought it was safe to go back in the water!
COVID-19 INFORMATION ON VACCINES AND LATEST NEWS
Gov. Cooper encourages local governments, schools to end mask mandates
Today, Governor Roy Cooper and North Carolina Department of Health and Human Services Secretary Kody H. Kinsley provided an update on the state's COVID-19 metrics and trends. As North Carolina's COVID-19 metrics continue to move in the right direction and with vaccines widely available, Governor Cooper encouraged schools and local governments to end their mask mandates. "We are taking a positive step on mask requirements to help us move safely toward a more normal day to day life," said Governor Cooper. "It's time to focus on getting our children a good education and improving our schools, no matter how you feel about masks." As entities decide how to move forward, people and businesses should continue to make the best decisions for themselves, their employees, and their customers. There are still some places, such as health care, long-term care, and transportation like airplanes, where a mask will be required because of the setting or federal regulations. As it has throughout the pandemic, North Carolina is adapting its response based on the data and for the current stage of the pandemic. Vaccines and boosters are widely available and have protected millions of people against severe illness, hospitalization, and death. Treatment is available for those at higher risk of severe disease. And the state's COVID-19 trends are decreasing, lowering the risk of infection, and improving hospital capacity. "NCDHHS has always been committed to using the right tools at the right time to combat COVID-19 and chart a course for us all to get back to the people, experiences, and places we love," said Secretary Kinsley. "At this time, the most effective tools are vaccines and boosters. Everyone five and older should get a COVID-19 vaccine and everyone 12 and older should get a booster as soon as they are eligible. It's not too late to vaccinate." To date, North Carolina has administered over 15.7 million doses of the COVID-19 vaccine, with 71 percent of the adult population fully vaccinated. About 75 percent of adults have received at least one dose of the vaccine, including 96 percent of North Carolinians 65 and over. About 51 percent of eligible adults have received their booster shot.
Read more » click here
---
Upon Further Review –
---
Gerrymandering
NC Supreme Court strikes down redistricting maps,
directs lawmakers to redraw
A divided North Carolina Supreme Court struck down the state's new maps for congressional and General Assembly seats Friday, declaring that state courts had authority to throw out lines engineered to secure a long-term Republican advantage in an otherwise closely divided state. By a 4-3 decision — with the justices who are registered Democrats making up the majority — the state's highest court directed the GOP-controlled legislature to redraw the plans by Feb. 18 and provide an explanation of how they calculated the partisan fairness of the new boundaries. Any replacement maps would still be used for the May 17 primaries. The court's decision reversed a ruling last month from a panel of three trial judges and declared partisan gerrymandering found in the redistricting approved by the legislature in November violated several provisions in the North Carolina Constitution. They include the right to free elections, freedom of speech and equal protections of citizens. The trial judges had found ample evidence that the legislature approved maps that were "a result of intentional, pro-Republican partisan redistricting." But they declared it wasn't the judiciary's place to intervene in mapmaking — a duty left to the legislature — when partisan fairness in those plans were challenged. They called the redistricting process inherently political and said many of the lawsuits' claims fall outside the scope of legal redress. A majority on the Supreme Court disagreed, saying it's the judiciary's obligation to step in to block lines that skew a party's control to the detriment of those with opposing viewpoints. Announced candidates for district seats may have to reconsider their decisions if boundary lines are redrawn. Friday's ruling is a major victory for state and national Democrats and their allies who had invested greatly in overturning the maps and thwarting Republican gains for the next decade. It could also make it harder for Republicans to retake control of the U.S. House this fall. A group associated with the National Democratic Redistricting Committee — led by former U.S. Attorney General Eric Holder — supported a bloc of voters who sued. Lawsuits filed by voters and advocacy groups were bolstered by mathematicians and electoral researchers who presented evidence of their analysis of trillions of map simulations. They testified the new lines were likely to give the GOP 10 of the state's 14 U.S. House seats as well as state House and Senate majorities in almost any political environment. Republicans currently hold an 8-5 seat advantage. The state gets a 14th seat because of population growth reported in the census. The plaintiffs argued that the enacted maps thwarted the will of the people of North Carolina and the boundaries should produce political outcomes more in line with competitive statewide elections over the past decade. Republican legislators wanted the trial judges' ruling to stand, saying a state Supreme Court ruling of the early 2000s said partisan advantage can be considered in mapmaking. They said the redistricting process was transparent and prohibited the use of racial and political data. Chief Justice Paul Newby, a Republican writing the dissenting opinion, said the court's majority was seeking "to hide its partisan bias" through its decision. "By choosing to hold that partisan gerrymandering violates the North Carolina Constitution and by devising its own remedies, there appears to be no limit to this court's power," he wrote.
Read more » click here
NC Supreme Court declares legislative and congressional maps unconstitutional
The North Carolina Supreme Court voted to strike down the legislative and congressional maps Friday. The decision came in a 4-3 party-line vote. In part, the ruling said, "Achieving partisan advantage incommensurate with a political party's level of statewide voter support is neither a compelling nor a legitimate governmental interest." Following this decision, lawmakers will have until February 18 to redraw the maps for review by the trial court. According to a tweet by N.C. Attorney General Josh Stein, these are the next steps: "By 2/21, comments on proposed maps are due. By noon on 2/23, the trial court must decide. By 5 pm on 2/23, parties must appeal and seek stay. Primary date is 5/17 provided defects are fixed." In response to the Supreme Court's decision Governor Roy Cooper issued the following statement: "A healthy democracy requires free elections, and the NC Supreme Court is right to order a redraw of unconstitutionally gerrymandered districts. More work remains and any legislative redraw must reflect the full intent of this decision." NC House Speaker Tim Moore responded: "While we are still analyzing this order, I strongly disagree with the majority opinion. The majority opinion is not based in law, precedent, or the history of this state, but rather the political whims of 4 out of 7 justices." He continued, "As the Chief Justice eloquently wrote, this decision '…. violates separation of powers by effectively placing responsibility for redistricting with the judicial branch, not the legislative branch as expressly provided in our constitution.'" North Carolina Democratic Party Chair Bobbie Richardson released this statement: "Today's ruling by the North Carolina Supreme Court is a win for voters and for democracy. This is a critical and momentous step towards maps that protect the fundamental right to vote. After Republicans lied about their commitment to fairness and cheated using secret concept maps, today's decision should reassure voters that stealing political power will not be tolerated. As Democrats we remain committed to ensuring North Carolinians can make their voice heard." Sen. Ralph Hise (R-Mitchell), who co-chairs the Senate Redistricting Committee, responded to the vote as follows: "Democratic judges, lawyers, and activists have worked in concert to transform the Supreme Court into a policymaking body to impose their political ideas. On this and other cases soon to come before them, the justices 'interpret the Constitution to mean what it would have said if they, instead of the Founding Fathers, had written it,' in the words of former justice Sam Ervin, Jr." According to an earlier tweet by Stein, the Supreme Court, "struck down the legislative and congressional maps as an unconstitutional partisan gerrymander." Stein added that the maps violate a voter's fundamental right to vote. "Partisan gerrymandering is offensive to democracy; it's also contrary to our fundamental constitutional rights," said Stein in a tweet.
Read more » click here
North Carolina GOP's latest map proposals are less lopsided
Under a court order to make their redistricting lines fairer, North Carolina Republican lawmakers on Wednesday unveiled new maps that appear to improve Democratic chances to gain seats in Congress and possibly win General Assembly majorities in a very strong year for the party. The new plans must be voted on and approved in some form by a Friday deadline set by the state Supreme Court, which  recently struck down congressional and legislative district lines  enacted in November. The GOP-controlled General Assembly could enact these new plans — set to be used for this years' elections — by Thursday. A slim majority of justices had ruled that the earlier district boundaries violated the state constitution as illegal partisan gerrymanders. Voters and advocacy groups that successfully sued to overturn the lines said they would have ensured Republican victories in 10 of the 14 state's U.S. House seats on ballots in the fall and GOP legislative majorities in almost every political environment, even though statewide elections are usually closely divided. The lines that were voided prevented a similarly large bloc of voters — namely Democrats — from having a fair opportunity to increase their political influence, violating the state constitution's free election and equal protection clauses among others, the justices ruled. "The Supreme Court held that our maps must 'give the voters of all political parties substantially equal opportunity to translate votes into seats across the plan,'" House Redistricting Committee Chairman Destin Hall of Caldwell County said while unveiling a new map for the 120 state House districts. "And that's exactly what the map before you today does." A congressional district map expected to be voted on by a Senate committee  late Wednesday could favor Republicans winning seven of the 14 seats and Democrats five, according to an analysis of the results of a dozen 2016 and 2020 statewide election results, as provided by legislative staff. Two districts without incumbents — one in the south-central Sandhills region and the other that includes part of Charlotte west to the edge of the Blue Ridge Mountains — would appear very competitive. Republicans currently hold eight of the state's 13 U.S. House seats. North Carolina is gaining a 14th seat based on population growth from the 2020 census. The state House  and Senate plans, released by Republicans in their respective chambers, would still favor the GOP to win majorities, which they have held since 2011. But the analysis of election results on the replacement maps projects would make it challenging for Republicans to earn veto-proof majorities — 72 seats in the House and 30 in the 50-seat Senate. And Democrats will have a chance to earn legislative majorities if they win roughly half of the districts considered leaning Republican, in addition to all of the seats considered solid or leaning Democratic. The Associated Press defined "leaning" seats as those in which the difference between the major-party candidates within the election results is less than 10 percentage points. Hall described several counties where he said state House lines had become more favorable for Democrats, such as areas in and around Asheville and Greenville. But Democrats on the House Redistricting Committee still voted against the replacement map, however. They questioned whether the election analysis was slanted toward Republicans and whether there had been a sufficient examination of racial polarization in voting — a prerequisite to drawing district lines designed to ensure Black voters could elect their preferred candidates. "I think there's still a better way to do this," said Rep. Pricey Harrison, a Guilford County Democrat. Senate Democrats also were unlikely to support the state Senate plan. Senate leader Phil Berger said in a news release that he and Minority Leader Dan Blue had failed to reach a consensus after meeting several times. "The Senate and congressional maps released (Wednesday) are competitive maps that fully comply with the court's order," Berger said. The congressional plan unveiled by the Senate would keep Guilford County in one district and split Mecklenburg and Wake counties into only two districts. The canceled plan would have split these urban, heavily Democratic counties into three districts each, making it difficult for first-term Democratic Rep. Kathy Manning of Greensboro to get reelected. The replacements for the maps must be handed by late Friday to a trial court panel, which will have until Feb. 23 to decide whether the plans meet the Supreme Court's standards. If the maps fail under those standards, a court will draw the new lines. The districts are supposed to be ready for the Feb. 24 resumption of candidate filing for the May 17 primary.
Read more » click here
State lawmakers greenlight revised voting maps
State lawmakers on Thursday gave final approval to revised North Carolina redistricting maps — less than 24 hours before the deadline established after the state Supreme Court rejected the last map. GOP leaders unveiled the new map Thursday morning arguing it should be adopted because of changes made in light of the state Supreme Court's order and the creation of more competitive districts. "We believe that this map is highly competitive, that it follows the court's order, that it will represent the will of the people adopted by the court in the course of the ongoing litigation," said Sen. Warren Daniel (R-Burke). The Supreme Court nearly two weeks ago struck down the previous district maps Republicans drew for Congress and the General Assembly, saying they had illegally gerrymandered them to advantage their party's candidates.
Read more » click here
Congressional maps: NC Senate map passes, goes to NC House for consideration
Lawmakers have until Friday to submit their redrawn maps.
Earlier in February, the North Carolina Supreme Court struck down redrawn legislative and congressional maps as unconstitutional gerrymanders. It was found the lines were illegally stacked to give Republicans an advantage. Now, lawmakers have until Friday to submit their redrawn maps. The North Carolina Senate map just passed. It will go to the NC House, and if the House passes this senate map, it will go to the NC trial court. WBTV talked to Catawba College Political Science Professor Dr. Michael Bitzer who said these maps determine which districts voters will be in and potentially who will be elected from these districts. Earlier this month, the North Carolina Supreme Court struck down redrawn legislative and congressional maps as unconstitutional gerrymanders. All these districts have a certain number of North Carolina citizens and people who want to be lawmakers. Bitzer thinks these new maps reflect a different version from what we saw in the original maps. "These maps are generally tending to be much more partisan neutral in terms of the dynamics of how many Republicans and how many Democrats could be elected to the US House, to the NC State House to the state Senate. So, I think the dynamics at what I've been looking at these maps is that the electoral process, the electoral performance, within these maps are much more balanced," Bitzer said. Redistricting plans have to be submitted Friday. After that, the trial court will have to finalize the maps by Feb. 23.
Read more » click here
NC lawmakers pass new political maps, this time with more competitive seats
North Carolina lawmakers have now passed new political districts for themselves and the state's 14 seats in the U.S. House of Representatives — but it's not the final decision, since the court system will still have a say in the matter next week. Earlier this month the N.C. Supreme Court ruled that the previous maps, drawn in 2021 and intended to be used from 2022 through 2030, violated the state constitution. Lawmakers faced a Friday deadline to submit proposed replacement maps to a trial court for review, and they took the final votes just before 7 p.m. Thursday on their redraws for the U.S. House, N.C. House and N.C. Senate. The state House map passed nearly unanimously, but the state Senate map was more controversial, passing along party lines.
Read more » click here
---
Corrections & Amplifications –

---
Ocean Isle Beach terminal groin
Leaders in Ocean Isle Beach have been working for years to preserve the coastline and stave of beach erosion at the end of the island. They have the necessary federal and state permits to build a 1,050-foot terminal groin, 300 feet of which will be a sheet-pile, shore-anchorage section. After nearly twenty (20) years of legislative work and lawsuits, contractors have begun building a terminal groin. A terminal groin is a wall-like structure built perpendicular to shore, that traps some of the sand to better secure the beachfront. The entire project is expected to cost more than eleven (11) million dollars, which the town is paying for with accommodations tax money.
Terminal Groin Project Updates
Stay up-to-date with the latest progress of the long-awaited Terminal Groin Project at Ocean Isle Beach!
We aim to update this page on a weekly basis with photos and status reports. Use photo gallery links below.
Terminal Groin Marine Mattress and Stone Placement Progress Map (Click HERE)
Construction Phases:
• PHASE 1 – Construction of the lower portion of the terminal groin, working from the landward point of the stone structure out into the water and up to elevation +2 ft NAVD88 (basically Mean High Water). During this phase, all of the marine mattress foundation will be installed as well as all of the stone for the lower portion of the structure. As the construction progresses, CDC (Coastal Design and Construction) will place large rubber mats on top of the stone so that the excavator can work from on top of the structure.
• PHASE 2 – Once Phase 1 is complete, CDC will begin placing the top layer of stone at the seaward end of the structure and working back towards shore.
• PHASE 3 – Prior to completing Phase 2, CDC's subcontractor (McLean) will begin the installation of the sheet pile wall and concrete cap, working from North to South.
Photo Gallery #1 (November 16, 2021 – December 7, 2021)
Photo Gallery #2 (December 13, 2021 – January 24, 2022)
Photo Gallery #3 (January 27, 2022 – ______________)
For more information » click here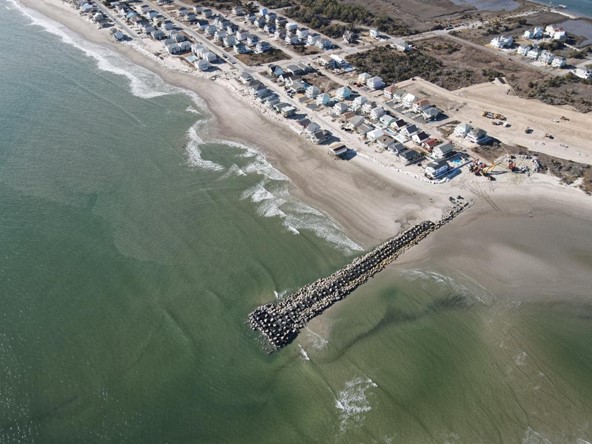 ---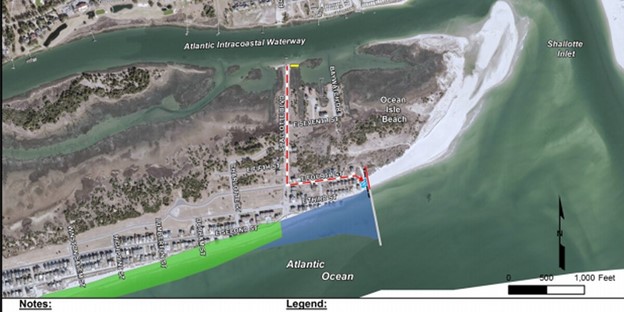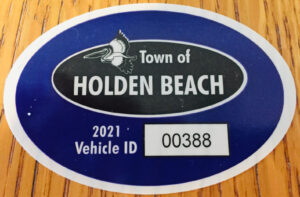 Hurricane Vehicle Decals
Property owners will be provided with four (4) decals which will be included in their water bills. It is important that you place your decals on your vehicles immediately to avoid misplacing them. Decals will not be issued in the 24-hour period before an anticipated order of evacuation.
The decals are your passes to get back onto the island to check your property in the event an emergency would necessitate restricting access to the island. Decals must be displayed in the lower left-hand corner of the windshield, where they are not obstructed by any other items. Officials must be able to clearly read the decal from outside the vehicle. Please note that re-entry will NOT be allowed if a current, intact decal is not affixed to the windshield as designated.
EVACUATION, CURFEW & DECALS
What is a State of Emergency?
A proclamation by the Town which enacts special ordinances and/or prohibitions during emergency situations to protect the public, public health and property. These prohibitions can include limitations on movement, curfews, directing of evacuations, controlling ingress and egress to the emergency area, alcoholic beverages, and more. State of Emergencies are issued in accordance with N.C.G.S. 166A-19.22.
What is a curfew?
A curfew is an order, typically during a State of Emergency, which requires all persons in the affected areas to remain on their own property. During a curfew, you are not free to move about public domain areas or on others' property. Violations of a curfew could lead to arrest in certain situations.
What is a voluntary evacuation?
A voluntary evacuation creates a recommendation for all parties in the affected area to get their affairs in order hastily and evacuated.
What is a mandatory evacuation?
A mandatory evacuation means you must leave the area in which an order has been issued. With recent changes to the laws in North Carolina, you no longer have the option of staying in an area under an order of mandatory evacuation.
Why is the sewer system turned off during a storm/event?
Often the sewer system is turned off during storms which have the potential to create significant flooding on the island. The system is turned off to protect its integrity. If it were left on, it could pose a significant threat to the public health. When the system is manually shut down, it also greatly reduces the time needed to bring it back up after an event which equates to getting residents and guests back on the Island much faster.
Why is there a delay for decal holders to get back on the island once a storm ends?
After a storm, many things must occur before even limited access can be allowed. Some of those things include making sure the streets are passable; the sewer system must be restarted to comply with State laws; the utilities (water, sewer, electricity, propane supplies) must be checked to ensure no safety risk are present; and the post-storm damage assessment team needs to perform an initial assessment.
Where can I get up-to-date information during and after a storm or State of Emergency?
You can sign up for the Town email service by clicking here. The newsletter, along with the Town's website will be the main sources of information during an emergency situation. Links to the Town's official Facebook and Twitter pages can be found on the website. You can also download our app for Apple and Android phones by accessing the app store on your smart phone and searching Holden Beach.
Please refrain from calling Town Hall and Police Department phone lines with general information questions. These lines need to remain open for emergencies, storm management and post-storm mitigation. All updates concerning re-entry, general access, etc. may be found on the Town's website and other media outlets.
Why do I see others moving about the island during a curfew?
If a curfew order is in place, you must stay on your own property. You may see many other vehicles moving about the Island. We often receive assistance from other local, state, federal and contract personnel during events. It is likely these are the personnel you are seeing, and they are involved in the mitigation process for the event. Please do not assume that a curfew order has been lifted and/or you are free to move about the island.
Can I check my friends' property for them?
If a curfew order is in place, you may ONLY travel to your personally owned property. Traveling about the Island to check on others' property is not allowed. is in place, you may ONLY travel to your personally owned property. Traveling about
Who can obtain decals?
Only property owners and businesses who service the island can obtain a decal.
How do I get decals for my vehicle…?
If I am an owner?
Decals will be mailed out in water bills to property owners before the season starts. Those owners who need additional decals can contact Town Hall. A fee may apply, please check the current fee schedule.
If I am a renter?
You must contact the owner of the property to obtain a decal.
If I am a business owner on the Island?
You must contact Town Hall to obtain a decal.
If I am a business owner off the Island that provides services on the Island?
You must contact Town Hall for eligibility and to obtain a decal.
When does my decal expire?
All decals expire on the last day of the calendar year as indicated on the decal.
Where do I put my decal on my car?
Decals must be displayed in the lower left-hand corner of the windshield, where they are not obstructed by any other items to include window tinting, other decals, etc. Officials must be able to clearly read the decal from outside the vehicle. Please note that re-entry will not be allowed if a current, intact decal is not affixed to the windshield as designated.
How do I replace a decal if I get a new vehicle?
If you trade a vehicle or otherwise need a replacement decal, you may obtain them from Town Hall during normal business hours. A fee may apply, check the current fee schedule.
Can I obtain a decal right before an emergency occurs?
While most of the storms we deal with are tropical in nature with some type of advanced warning, we do experience many other types of events that could create a State of Emergency without warning. All eligible parties should obtain decals as early as possible each year to avoid being denied access to the Island. Decals shall not be issued during the 24-hour period prior to an anticipated order of evacuation so staff can concentrate on properly preparing the Town for the storm/event.
Can I use a tax bill or another document for re-entry?
No. You MUST have a decal to re-enter the Island until it is open to the general public.
How does re-entry after a storm during a State of Emergency work?
The bridge is closed to all vehicle access, except for official vehicles. Once those with proper decals are allowed access, they must conform with the current rules in place by the specific State of Emergency Order. After all hazards have been rendered safe, the bridge will be opened to the general public. A curfew could remain in effect however, to ensure the safety and security of the Island and its residents and guests. Please understand this process typically takes days to evolve and could be significantly longer, depending on the amount of damage sustained. Please refrain from calling for times for re-entry, as those are often not set on schedule. Instead, stay tunes to local media outlets and official social media accounts for accurate updates.
How can I check on my property if access is limited to the Island?
Once it is safe, property owners with valid decals will be allowed back on the Island after a storm/event. At this point, you can travel to your property, in accordance with the rules of the specific State of Emergency Order currently in place.
If you live out of the area, please do not travel to the Island until you are certain you will be allowed access. Stay tuned to those media outlets and email services that are of official nature for this information. Also, be certain you have your current, valid decal properly affixed to your vehicle.
It is a good idea to be sure your contact information is current with the Town tax office as this is the location Town officials will use in the event you need to be contacted.
For more information » click here
NC General Statute 166A-19.22
Power of municipalities and counties to enact ordinances to deal with states of emergency.
Synopsis – The governing body may impose by declaration or enacted ordinance, prohibitions, and restrictions during a state of emergency. This includes the prohibition and restriction of movements of people in public places, including imposing a curfew; directing or compelling the voluntary or mandatory evacuation of all or part of the population, controlling ingress and egress of an emergency area, and providing for the closure of streets, roads, highways, bridges, public vehicular areas. All prohibitions and restrictions imposed by declaration or ordinance shall take effect immediately upon publication of the declaration unless the declaration sets a later time. The prohibitions and restrictions shall expire when they are terminated by the official or entity that imposed them, or when the state of emergency terminates.
Violation – Any person who violates any provisions of an ordinance or a declaration enacted or declared pursuant to this section shall be guilty of a Class 2 misdemeanor.
---
Odds & Ends –

---


"The new tide charts are here!
The new tide charts are here!"
Holden Beach Tide Tables – 2022
---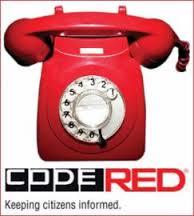 CodeRed / Brunswick County Emergency Communications Network
Do you want to have the latest information about warnings in our area? Sign up for emergency notices and critical community alerts. When one takes place, Brunswick County utilizes a mass notification system to call, text and email individuals with important information. CodeRED is a lifesaving notification system that keeps residents informed of emergencies near them.
Brunswick County strongly encourages residents to enroll to receive alerts. The CodeRED system will allow you to manage your own information and update your contact information on your own. This information is private and is not sold or shared with outside parties. Please take a moment to sign up for alerts by clicking here so you can stay safe.
---
This and That –
---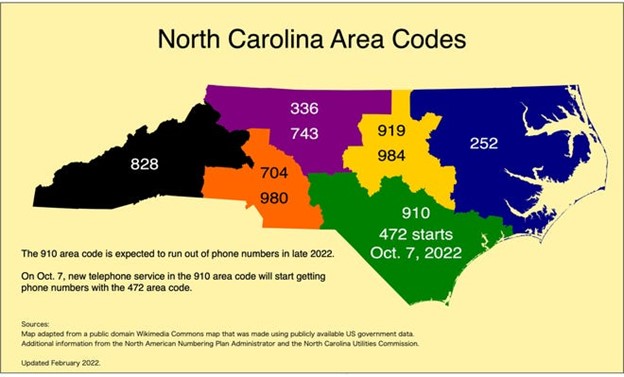 Changes coming to phone area codes, but existing customers can keep their 910-phone number
The North Carolina Utilities Commission is planning to implement a new area code, but existing customers can keep their 910-phone number. Beginning October 7, 2022, customers in the 910-area code overlay region may be assigned a number in the new 472 area code when they request new service or an additional line. The North Carolina Utilities Commission (Commission), by Order dated June 25, 2021, approved implementation of a new area code overlay to provide relief for the 910 Numbering Plan Area that serves the southeastern area of North Carolina. The new 472 area code will overlay the existing 910 area code and will serve the same geographic area but will not require current 910 phone numbers to change. According to the North American Numbering Plan Administrator (NANPA), the remaining supply of available new telephone numbers in the 910-area code is estimated to be exhausted in late 2022. After all available 910 area code numbers are completely exhausted, assignment of new numbers using the 472-area code will begin. Customers receiving a 472-area code will be required to dial the area code and phone number for all local calls, just as customers with telephone numbers from the 910-area code do today.
Read more » click here
Short supply of 910 telephone numbers means new area code for Southeastern N.C.
It seems like a lot of things are in short supply these days, including our area code. Organizers with the North American Numbering Plan Administrator said that the supply of 910 telephone numbers is running low and will be exhausted sometime later this year. To fix the issue, a new area code will be used in Southeastern North Carolina. The new code, 472, will overlay the existing 910 area code and serve the same geographic area. This new area code will start on October 7th, which means you might be assigned a 472 area code instead of a 910 area code if you request a new service in Southeastern North Carolina on or after that date. The move does not require current 910 phone numbers to change. Once the new area code is in effect, those with a 472 number will be required to use 10-digit dialing including the area code for all local calls.
Read more » click here
---
Factoid That May Interest Only Me –
---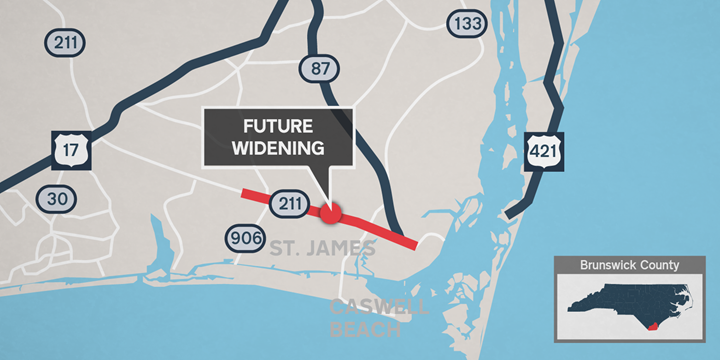 This road project is crucial to Brunswick County.
Here's why you haven't noticed it yet.
If you weren't looking for it, it could be easy to miss one of the largest and most long-awaited infrastructure projects in recent Brunswick County history. As of January, contractor crews have begun work on the N.C. 211 road widening project, which will expand a 7.2-mile stretch of Southport-Supply Road from two lanes to four lanes between N.C. 906 and N.C. 87.The $217 million project was in development since 2007 but was pushed back twice due to funding shortfalls and design changes. The project is now scheduled for completion in the fall 2026. Though work began in January, according to NCDOT communications officer Lauren Haviland, the public won't notice shifts in traffic until the middle of 2023. "When people think of the project starting, they think of shovels and heavy equipment," Haviland said. "There's going to be a lot of work done that does not impact traffic for the next year and a half plus." The first phase of active construction that people may notice, Haviland said, will begin at the end of February or beginning of March. During that time, crews will be clearing the area, mostly of trees, to prepare for future work. Work began at about the halfway point between N.C. 906 and N.C. 87 and will work north before heading back toward Southport. Project plans call for the contractor to improve one side of the highway while maintaining two-way traffic on the other side. Once half the road is complete, traffic will be directed to the opposite side for the rest to be widened. The project will also add an interchange with two bridges carrying N.C. 906 over N.C. 211, and another interchange with N.C. 211 and N.C. 133 with a bridge and on/off ramps. St. James Mayor Jean Toner said the improvements, which would elevate the road in some areas, will help with flooding during storm events and provide safer evacuation routes. "It's going to be a tremendous benefit when it's finished," Toner said. "Not just St. James but all the surrounding communities; we're all going to benefit from the improved access." The project aims to improve congestion on the highway, which is expected to increase in average daily trips from 28,000 vehicles per day in 2019 to 44,000 vehicles per day by 2039. According to Southport Mayor Joseph Hatem, there are times where N.C. 211 is backed up in the city for over a mile. "This is planning for the future," Hatem said. "We're just going to have more and more traffic as the decades progress, not only with people moving here but with the tourism industry, which is going to be our economic engine more and more."
Read more » click here
---
Hot Button Issues –
Subjects that are important to people and about which they have strong opinions
---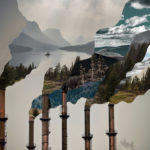 Climate
For more information » click here

There's something happening here
What it is ain't exactly clear.
---
---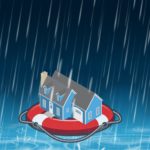 .
Flood Insurance Program
For more information » click here
.
---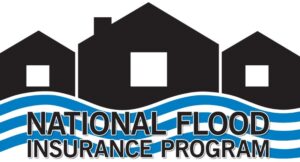 National Flood Insurance Program: Reauthorization
Congress must periodically renew the NFIP's statutory authority to operate. On February 18, 2022, the President signed legislation passed by Congress that extends the National Flood Insurance Program's (NFIP's) authorization to March 11, 2022.
Congress must now reauthorize the NFIP
by no later than 11:59 pm on March 11, 2022
---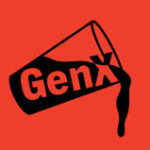 GenX
For more information » click here
.
---
Homeowners Insurance
For more information » click here
---

Hurricane Season
For more information »

click here




.
---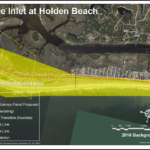 Inlet Hazard Areas
For more information » click here.
.
---
.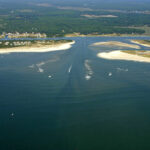 Lockwood Folly Inlet
For more information » click here
.
---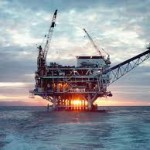 .

Seismic Testing / Offshore Drilling
For more information » click here
.
---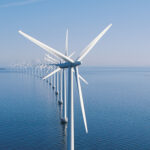 .
Offshore Wind Farms
For more information » click here
Coalition answers wind turbine questions
The Southeastern Wind Coalition had an open house Jan. 28 to open a discussion on the Wilmington East Offshore Wind Plan turbine project. Many residents and experts gathered in a room in the Southport Community Building. There were photographic examples of Bald Head Island, Holden Beach and Oak Island beaches who would be closest to the turbine location. Southeastern Wind Coalition president Katharine Kollins said the turnout to the open house was phenomenal and better than she expected. "Folks are staying and talking and that's really what we wanted," she said. She said the coalition hosted the event so there could be good discussion among community members, environmental nonprofits, and anyone else to learn about offshore wind power, what it might look like and what it could mean to the community. "From what I've seen, people have just really come open-minded," she said, explaining one of the coolest parts of the open house she has noticed. Kollins added she hasn't seen anyone "vehemently against." She said many came with questions about if the offshore turbines will hurt the birds or wildlife. Kollins said the turbines will be located outside of the migratory patterns, environmentally sensitive areas, and marine shipping lanes. These areas are "deconflicted areas" that were picked out about a decade ago by states, local committees, the Coast Guard, and other groups. There were also many questions on how they will handle hurricanes. Kollins said, "These things are clearly built to withstand some incredibly crazy weather." She said offshore turbines are built to withstand a direct hit from a category three hurricane at a base level. She added there were instances in Asia with typhoons where the turbines withstood category four hurricanes. She said if the turbines were directly hit by a category 5 hurricane, nothing is going to survive that. She said a nuclear facility couldn't even withstand that hit. Kollins said that's an insurable risk that can be calculated and insurers are still willing to back it. She said the most interesting question she had gotten was where the electricity goes. She said she thought people would be much more concerned how this will impact their lives. However, people have told her that if these turbines are going to be set up off their coast, they want the electricity. Kollins said people said the Kitty Hawk Offshore Wind project might go to Virginia and this project's electricity might go to South Carolina. "And we might not get the electricity in North Carolina," she said, recalling what people told her. Kollins said she tells those people the project has to work with utility, utilities commission and residents need to work with the elected officials to let the officials know they want the electricity to go to North Carolina. "Because that's where things actually happen," she said. Kollins said to make sure the electricity comes to North Carolina, elected officials have to make sure the utility company can purchase offshore wind power, otherwise this electricity can go anywhere. So far, no decisions have been made. The electricity, which is transferred onshore through cables underwater and under the beach, won't be decided on until after a wind energy area has been leased and after a buyer for that energy. She said the developer will determine the best electricity infrastructure on land to bring the power on land. Kollins added the developers usually chose places with that infrastructure already existing. Kollins said the most likely site, after doing some work with the North Carolina Transmission Planning Collaborative, will be New Bern. She said there is a large substation there that could take power from the Kitty Hawk Project and a Wilmington project. She said the point of this event was for people to come with open minds and learn. "You can't ask for anything better than somebody who is willing to have a conversation and ask questions," she said. Kollins said the staff is also learning what kind of questions those coming to the open house will have. Kollins said the coalition will gladly host more open houses to help spread information about the turbines. She said it doesn't mean someone attending the open houses will leave loving off shore winds. But the residents' can get answers and be able to voice concerns and who to talk to about those concerns. Kollins said the lease sale is expected to be in May and once there is a developer, this will be that company's role. She said the Southeastern Wind Coalition is trying to fill that role for now.
For more information go to https://www.sewind.org/
Read more » click here
---
Things I Think I Think –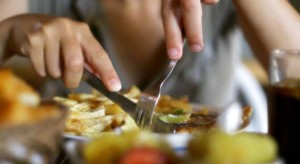 Eating out is one of the great little joys of life.
Restaurant Review:
Dinner Club visits a new restaurant once a month. Ratings reflect the reviewer's reaction to food, ambience and service, with price taken into consideration.
/////   January 2022
Name:            Soundside Seafood
Cuisine:         Seafood
Location:      2025 Eastwood Road, Wilmington NC
Contact:        910.256.1887 / https://www.soundsidewilmington.com/
Food:              Average / Very Good / Excellent / Exceptional
Service:         Efficient / Proficient / Professional / Expert
Ambience:    Drab / Plain / Distinct / Elegant
Cost:               Inexpensive <=$18 / Moderate <=$24 / Expensive <=$30 / Exorbitant <=$40
Rating:          Two Stars
In May of 2021, Boca Bay rebranded and becomes a different restaurant., it is now Soundside Seafood & Raw Bar. Soundside is one of nine (9) restaurants, with three (3) in Wilmington, in the Urban Food Group. This one is a modern seafood restaurant, featuring locally fresh-caught seafood, beach dining in style. They have a very limited menu, divided into Small Plates and Large Plates, that only offers about a dozen entrée choices following the trend of menu simplification. We went to eat here with high expectations, we were not impressed.
---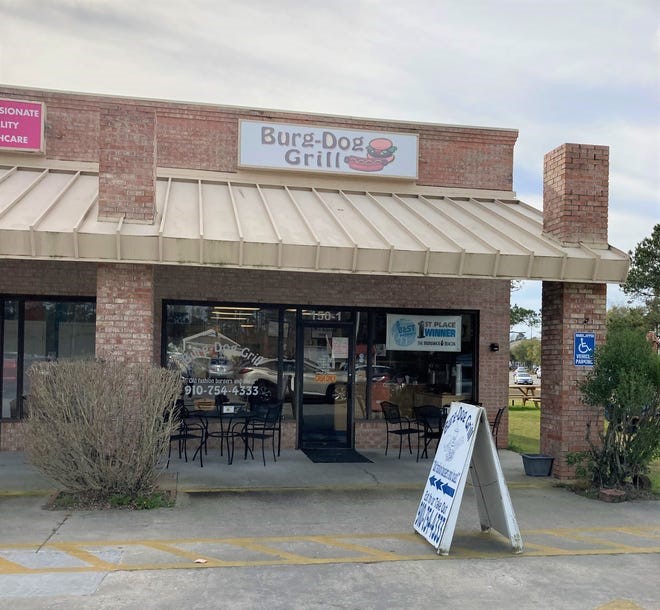 Is the secret the chili, or the simplicity, at this Shallotte burger joint?
The Burg-Dog Grill opened 10 years ago in Shallotte. But the sense of nostalgia the restaurant brings to mind gives the impression that it could have been there much longer. It's the quintessential burger joint, which is what owner Bobby Huffstetler calls it. He and his wife Freida are still in the restaurant at 150 Holden Beach Rd SW each day making and serving handmade burgers, hot dogs, sausage dogs, bologna sandwiches and fries.  Usually, one of them will greet you, often by name, when you enter the restaurant located at one end of a shopping center near Home Depot. The couple, now married 50 years, live in Whiteville, but they opened the restaurant in Brunswick County because that's where Bobby worked before he became a restaurant owner. "I worked in flooring until 2008, when everything went bad," he said. "This is something we always wanted to do but, in this case, we were kind of forced to." "It was kind of scary, we had two kids in college." The Huffstetlers knew Shallotte needed the kind of burger place they wanted to open.  They were right. Burg-Dog is a favorite restaurant in Shallotte and is consistently voted Brunswick County's best burger. It's a no-frills restaurant with a simple menu, fast service, cash-only transactions, and a devoted group of fans. Are the good-value meals the draw? Or is it the chili? "A lot of people do ask for the recipe," he said. The chili, like the slaw, is made every day at Burg-Dog. If you ask for a burger or dog  served "all the way," it comes with mustard, chili, and onions. The couple hasn't shared the recipe for the chili (and are also secretive about other aspects of the business, such as how many burgers they make each day). "But it is all beef, no beans," he said. The chili doesn't have many other fillers, either, just enough flavoring to give it a nice level of spiciness. The business is open year-round and usually has a line. It gets longer in the summer. "We do have a good base," Bobby said. "To me, the tourists are just icing on the cake." The Burg-Dog is also weathering the pandemic well. "We didn't miss a day," he said. "It worked out OK for us. Our whole menu can fit in a bag." They were open mostly for carryout, although they did add a few picnic tables to the property last year. Now their children have left college to start their own lives. Their daughter is a teacher in Whiteville and their son works in a restaurant there. They still work 10 a.m.-3 p.m. Tuesday through Saturday. Just don't look for another Burg-Dog to open any time soon. The Huffstetlers say they are happy where they are.
Read more » click here 
---
Looking for a romantic meal? Try these 9 Brunswick County restaurants
In the spirit of Valentine's Day, we asked readers what Brunswick County restaurants are the most romantic. When it comes to date nights, locals prefer seafood, great Italian food, intimate settings, and water views. 
Joseph's Italian Bistro 
Located on the Intracoastal Waterway at South Harbor Village at 5003 O'Quinn Blvd in Southport, this restaurant received multiple nods for its picturesque setting and Italian food. Dishes like the polenta, shrimp scampi and lobster ravioli get raves. As do the sunset views.  It's been a Brunswick County favorite since 2003.
Inlet View 
Another eatery with water views, this one is at Hughes Marina, 1800 Village Point Road SW, Shallotte. With a tiki bar and restaurant, the dining can be both casual and charming. Located on the Shallotte River and Intracoastal, take in the view from the top deck while you enjoy some crab cakes or fried seafood. Keep in mind that Inlet View is only open seasonally and they plan to reopen on Feb. 16.
Mr. P's Bistro 
Another of Southport's bistro restaurants, this one also had a number of mentions for the romance it can bring to date night. Mr. P's is located at 309 N. Howe St. and specializes in seafood, although the prime rib is also a favorite. One notable dish to try is the Underground Tuna, which is sesame-encrusted and served with a Hawaiian sauce, ginger, and wasabi.
Island Way 
With a motto like "the only thing we overlook is the ocean" this Oak Island restaurant prides itself not only on having great views of the Atlantic, but also thoughtfully prepared food and service. What to get? They recommend the crab dip, filet mignon and the Grouper Neptune, which is served with asparagus, seafood, and béarnaise sauce. You can find them at 1407 E. Beach Drive.
The Oyster Rock 
In Calabash at the southern tip of Brunswick County, this restaurant offers another gorgeous waterfront setting on the river. Although a focus is on the seafood selection and raw bar items, the restaurant also sources local and regional ingredients for a menu with a little something for everyone, from charcuterie boards to chicken and pork. They also offer 24  beers on tap, 30 wines by the glass, and a specialty cocktail menu. They are at 9931 Nance St.
Oliver's on the Cape Fear
As the name implies, this is another great choice for waterfront dining. Oliver's is open for lunch and dinner at 101 W. Bay St. in Southport. It's known for elegant, upscale dishes (like lobster bisque, soft-shell crab, and grilled steaks) in the historic setting of what was originally a ships chandler dating back to the 1700s.
Ports of Call 
Another entry from Southport, this restaurant offers a menu with a global influence. They also make dining out an occasion by regularly hosting special dinners and events. February's Wine Dinner, for example, features food from Australia, such as barbecued lamb chops and grilled prawns. (It takes place Feb. 23 and 24.) The restaurant at 116 N Howe St. posts hours for lunch, dinner, and Sunday brunch.
Edgewater 122 
One of Southport's newer restaurants opened at 122 Yacht Basin Drive last year. But it's already becoming well-known for its "fresh food by the water" approach. The inventive menu includes dishes like fried Brussels sprouts, a Korean rice bowl and "Pork and Doughnuts," a chicken-fried pork chop with a maple-glazed doughnut, kale, and brandy cream.
Castucci's 
The Italian owner's love of food and cooking comes through at this restaurant at 4332 Long Beach Road in Southport.  In the five years it's been open, it's drawn both celebrity guests and many couples who are looking for good food served in an intimate atmosphere.
Read more » click here
---
4 things to know about Wilmington's new Ruth's Chris Steak House location
The new Wilmington location of Ruth's Chris Steak House is set to open on Jan. 24 in the mixed-use River Place development downtown. The updated steakhouse will now be found on the third floor at 244 North Water St., just a short distance away from its original home in the Hotel Ballast. Although the new restaurant totals more than 7,000 square feet, it's actually smaller than the original. There are a few other differences, too. Here's a look at what fans can expect. 
Ruth's Chris: A part of Wilmington for almost 15 years
The steakhouse with more than 150 locations around the world opened locally in 2008 in what was then a Hilton hotel. The new space gives the restaurant more visibility, said owner Steve de Castro.  "It's also easy access for guests, and spectacular views," he said. Guest can also find complimentary valet parking, as well as some areas set aside for diners in the adjacent parking lot. Before River Place, de Castro said he was considering a move to the Mayfaire area — but ultimately decided to stay downtown.  "I immediately fell in love with this space," he said. "And it's turned out great." 
Look for more outdoor dining
In addition to a bar area that looks out to the Cape Fear River, the new restaurant has expanded outdoor seating, including a temperature-controlled pergola, which seats about 80 people. "It will be in use every day," de Castro said. "But if someone wants it for a private event, that's possible, too." Other areas of an expansive terrace will also be available for year-round al fresco seating. The new space also includes a main dining room, a wrap-around bar with lounge seating, and two private dining rooms.
A focus on wine
When you take the elevator up to the restaurant, and pass by the pergola, the entrance into the interior is lined with a state-of-the-art Wine Tower. It offers diners a closer look at some of the 300 labels available at the restaurant – and the 43 wines available by the glass. The bar area also includes an extensive selection of bourbons, and will be home to Ruth's Chris popular happy hour menu, available 4-6:30 p.m. The "Sizzle, Swizzle & Swirl" menu is only available in the bar and patio and includes a tenderloin skewer salad, the R Burger with fries, seasonal pairings, and a cocktail menu that includes a mojito named after de Castro.
Ruth's Chris loves Wilmington
The Wilmington location is one of nine that is part of an independently owned franchise group that de Castro started in 1992. He has restaurants in Maryland, New Jersey, and North Carolina, including one of the largest in North America. He's currently based in Maryland, but maybe not for long. This current restaurant build is one of the most exciting he's worked on, he said, adding that he and his family have come to love the area and hope to eventually move here. "We will be here before too long," he said. "There is so much happening here."
Read more » click here
---
Book Review:
Read several books from The New York Times best sellers fiction list monthly
Selection represents this month's pick of the litter
/////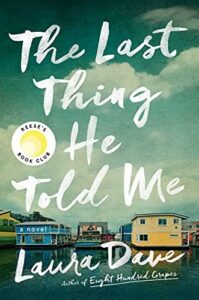 THE LAST THING HE TOLD ME by Laura Dave
A mystery about a woman who forms an unexpected relationship with her stepdaughter while searching for the truth about why her husband has mysteriously disappeared amidst a work scandal. She quickly realizes her husband isn't who he said he was. But as they start putting together the pieces of his past, and why he really disappeared, they soon realize they are also building a new future. Jennifer Garner is to star in an Apple Limited Series adaptation of the book.
---

.That's it for this newsletter

See you next month

---

Lou's Views . HBPOIN


.                         • Gather and disseminate information
.                      • Identify the issues and determine how they affect you
.                      • Act as a watchdog
.                      • Grass roots monthly newsletter since 2008