Lou's Views
News & Views / March Edition

---
Calendar of Events –

---


N.C. Azalea Festival
April 6th thru 10th
Wilmington

Wilmington has been celebrating Spring Southern Style since 1948. There's something for everyone among their community's rich array of artwork, gardens, history, and culture. This festival and is considered one of the top events in the Southeast.
For more information » click here
---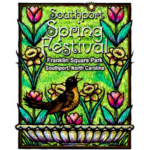 Southport Spring Festival
April 15th & 16th
Southport
.
Welcome Spring Easter weekend in style at the Southport Spring Festival, a tradition for more than 25 years. This festival features a wide variety of activities.
For more information » click here
---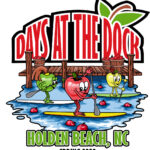 Days at the Docks Festival
April 23rd  & 24th
Holden Beach
.
The annual festival occurs in April or May and is sponsored by the Greater Holden Beach Merchants Association. It's the Holden Beach way to kick-off the Spring and start the vacation season. In addition to the food and arts & crafts, enjoy live music & entertainment, a horseshoe tournament and the world famous "Bopple Race". Lots of activities for the entire family!
For more information » click here
---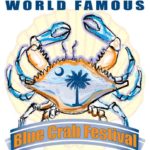 Blue Crab Festival
May 14th & 15th
Little River SC
Little River has been celebrating the World Famous Blue Crab Festival since 1981. It is held on the waterfront in Little River and is one of the largest festivals in the Southeast. The purpose of this festival is one that supports and showcases the fabulous atmosphere of the local communities.
For more information » click here
---
Events


Discover a wide range of things to do in the Brunswick Islands for an experience that goes beyond the beach.
For more information » click here
---
Calendar of Events Island –
---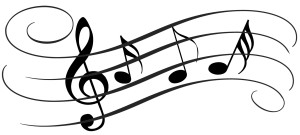 Concerts on the Coast Series
The Town's summer concert series calendar has been released! Live performances featuring local musical groups are held at the pavilion on Sunday evenings from late May to early September.The concerts are free of charge.
For more information » click here
---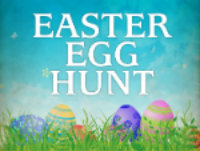 Family Nighttime Easter Egg Hunt
The Town will hold its nighttime Easter Egg Hunt on Friday, April 15th beginning at 7:00 pm. Teams of four will compete against each other. Participants will need to bring their own flashlights to the event. Registration is required and will only be taken by phone.

Participants MUST register by March 18th,  call 910.842.6488 to register.
---



Easter Sunrise Church Service



Brunswick Islands Baptist Church and Holden Beach Chapel are sponsoring an Easter sunrise service at 6:30 a.m. Sunday April 17th at the Holden Beach Pier.
---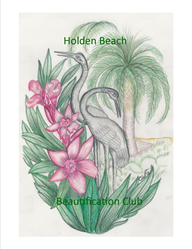 HBBC Plant Sale
The Holden Beach Beautification Club is holding their annual plant sale on Friday, April 22nd  and Saturday, April 23rd  at the Vintage Construction Company, which is beside Archibald's located at 3003 Holden Beach Road. Garden products will be available for purchase. All funds generated from the plant sale are earmarked for beautification projects on the island. Visit the Beautification Club's website at http://holdenbeachbc.org/ if you are unable to attend the plant sale but would like to contribute.
Friday and Saturday of the Spring Festival weekend
---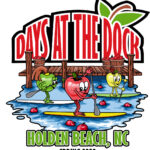 Days at the Docks Festival 
The festival occurs in April or May of each year, this year it is April 23rd  & 24th, and is sponsored by the Greater Holden Beach Merchants Association.  It's the Holden Beach way to kick-off the Spring and start the vacation season.
---
Parks & Recreation / Programs & Events
For more information » click here
---
Reminders –
---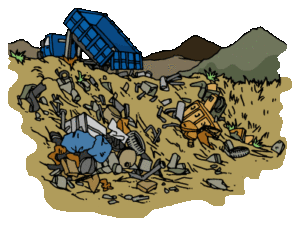 Free Dump Week
Brunswick County will be hosting its spring free dump week at the Brunswick County Landfill April 11th – April 16th.  Brunswick County residents and/or property owners may dispose of all materials, except for regular household trash or new construction debris, free of charge. Proof of Brunswick County residency or property ownership is required and will be checked at the landfill entrance.
Brunswick County Landfill
172 Landfill Rd NE, Bolivia, NC 28422
Hours of operation are Monday through Saturday 8am until 4pm.
---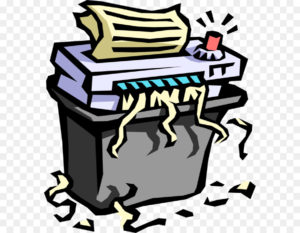 Brunswick County Shred Event / Tentative Date
On April 22nd, bring your files that need to be shredded to the Brunswick County Complex between 9:00 a.m. and 12:00 p.m. The County will have shred trucks parked in the parking lot between buildings B & G (look for the signs). This event is free and open to all businesses, property owners and residents of Brunswick County. For more information call 910.253.2520. 
Brunswick County Governmental Center
3325 Old Ocean Hwy.
Bolivia, NC 28422
---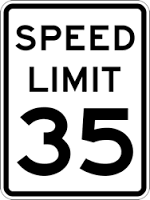 Speed Limit
Please take notice – Speed limit seasonal limitations, in accordance with Town Ordinances. Speed limit will change on OBW from 45mph to 35mph west of the general store. This change will take place on April 1st and be in effect through September 30th
---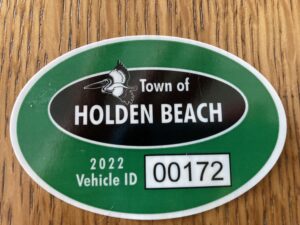 Hurricane Vehicle Decals
Property owners will be provided with four (4) decals which will be included in their water bills. It is important that you place your decals in your vehicle or in a safe place. A $10 fee will be assessed to anyone who needs to obtain either additional or replacement decals. Decals will not be issued in the 24-hour period before an anticipated order of evacuation.
The decals are your passes to get back onto the island to check your property in the event that an emergency would necessitate restricting access to the island. Decals must be displayed in the driver side lower left-hand corner of the windshield, where they are not obstructed by any other items. Officials must be able to clearly read the decal from outside the vehicle.
Property owners without a valid decal will not be allowed on the island during restricted access. No other method of identification is accepted in an emergency situation. Click here to visit the Town website to find out more information regarding decals and emergency situations.
---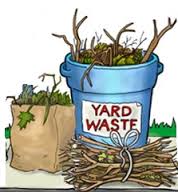 Yard Waste Service
Yard debris pick-up will be provided twice a month on the second and fourth Fridays during the months of March, April, and May. Please have yard waste placed at the street for pick-up on Thursday night. The first pickup of the season was on March 11th. No pick-ups will be made on vacant lots or construction sites.
Debris must be placed in a biodegradable bag or bundled in a length not to exceed five (5) feet and fifty (50) pounds. Each residence is allowed a total of ten (10) items, which can include a combination of bundles of brush and limbs meeting the required length and weight and/ or biodegradable bags with grass clippings, leaves, etc.
---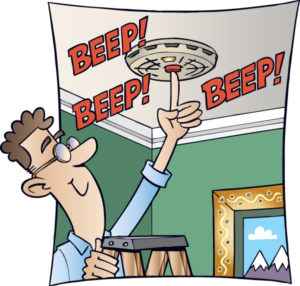 Smoke Detectors
Time change means time to check smoke detectors, too. The fire department is encouraging people to test their smoke alarms and change the battery. Smoke alarms should be replaced every 10 years, whether they are battery-operated or hard-wired.
---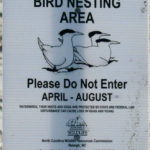 Bird Nesting Area
NC Wildlife Commission has posted signs that say – Bird Nesting Area / Please don't disturb. The signs are posted on the west end beach strand around 1307 OBW.

People and dogs are supposed to stay out of the area from April through November
. 1) It's a Plover nesting area
. 2) Allows migrating birds a place to land and rest without being disturbed

---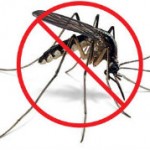 Mosquito Control
Current EPA protocol is that spraying is complaint driven
The Town is unable to just spray as they had in the past
. 1) Complaint based
. 2) Citizen request
. 3) Proactively monitor hot spots
They recommend that you get rid of any standing water on your property that you can
Urged everyone to call Town Hall if they have mosquito issues so that they can spray
Spraying is complaint based, so keep the calls coming!

---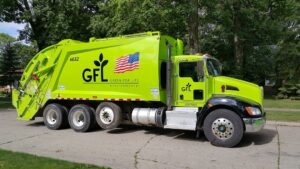 Solid Waste Pick-Up Schedule
GFL Environmental change in service, trash pickup will be once a week. Trash collection goes back to Tuesdays only.
Please note:
. • Trash carts must be at the street by 6:00 a.m. on the pickup day
. • BAG the trash before putting it in the cart
. • Carts will be rolled back to the front of the house

---
Solid Waste Pick-up Schedule –
starting Saturday before Memorial Day twice a week
Recycling –
after Memorial Day weekly
---
Curbside Recycling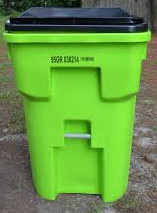 GFL Environmental is now offering curbside recycling for Town properties that desire to participate in the service. The service cost is $86.37 annually paid in advance to the Town of Holden Beach and consists of a ninety-six (96) gallon cart that is emptied every other week.
Curbside Recycling Application » click here
Curbside Recycling Calendar » click here
Recycling renewal form was sent, you should have gotten e-mail letter already
---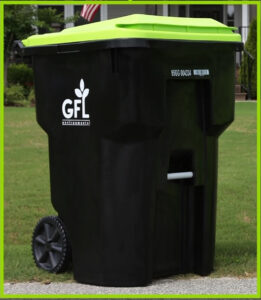 Trash Can Requirements – Rental Properties
GFL Environmental – trash can requirements
Ordinance 07-13, Section 50.10
Rental properties have specific number of trash cans based on number of bedrooms.

* One extra trash can per every 2 bedrooms.
.
§ 50.08 RENTAL HOMES.
(A) Rental homes, as defined in Chapter 157, that are rented as part of the summer rental season, are subject to high numbers of guests, resulting in abnormally large volumes of trash. This type of occupancy use presents a significantly higher impact than homes not used for summer rentals. In interest of public health and sanitation and environmental concerns, all rental home shall have a minimum of one trash can per two bedrooms. Homes with an odd number of bedrooms shall round up (for examples one to two bedrooms – one trash can; three to four bedrooms – two trash cans; five – six bedrooms – three trash cans, and the like).
---
Building Numbers
Ocean front homes are required to have house numbers visible from the beach strand.
Please call Planning and Inspections Department at 910.842.6080 with any questions.
§157.087 BUILDING NUMBERS.
(A) The correct street number shall be clearly visible from the street on all buildings. Numbers shall be block letters, not script, and of a color clearly in contrast with that of the building and shall be a minimum of six inches in height.
(B) Beach front buildings will also have clearly visible house numbers from the strand side meeting the above criteria on size, contrast, etc. Placement shall be on vertical column supporting deck(s) or deck roof on the primary structure. For buildings with a setback of over 300 feet from the first dune line, a vertical post shall be erected aside the walkway with house numbers affixed. In all cases the numbers must be clearly visible from the strand. Other placements may be acceptable with approval of the Building Inspector.
---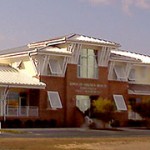 BOC's Meeting
The Board of Commissioners' next Regular Meeting is scheduled on the third Tuesday of the month, April 19th
.

---

News from Town of Holden Beach –
The town sends out emails of events, news, agendas, notifications and emergency information. If you would like to be added to their mailing list, please go to their web site to complete your subscription to the Holden Beach E-Newsletter.
For more information » click here
---
Volunteers needed
The Town is always looking for people to volunteer for their various boards and committees. If you are interested in serving, please fill out a resume form and submit it to heather@hbtownhall.com.
---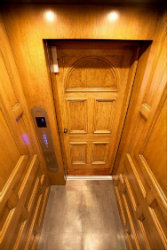 Elevators
Most states mandate that elevator systems be tested and inspected annually. Currently the state of North Carolina does not require annual inspections to be performed on all elevator systems. The use of unsafe and defective lifting devices imposes a substantial probability of serious and preventable injury to your family and guests. It is in the owner's best interest to minimize injuries and liability by scheduling an annual safety inspection to ensure the safe operation of their elevator system.
---
Waupaca Elevator Recalls to Inspect Elevators Due to Injury Hazard
Hazard:
The elevator cab can fall unexpectedly to the bottom of the elevator shaft and abruptly stop, posing an injury hazard to consumers in the elevator cab.
Consumer Contact:
Waupaca Elevator toll-free at 833-850-7981 from 8 a.m. to 4:30 p.m. CT Monday through Friday, e-mail at info@WaupacaElevator.com or online at www.WaupacaElevator.com and click on Recall Information for more information.
---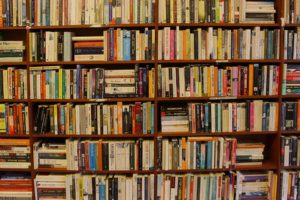 Library
If you need something to keep you busy in this colder weather, make sure to visit the island library. The library is in the upstairs of Holden Beach Town Hall. All the books were donated. Patrons of the library don't have to check out a book; they are on the honor system to return it.
---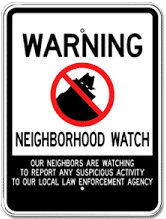 Neighborhood Watch –
• Need to look out for each other
• Call 911 if you see or hear anything suspicious
• Fill out Keep Check Request Form if you will be out of town
• Submit completed Property Registration Form
• Pickup copy of Protecting Your Home
---
COVID
COVID-19 INFORMATION ON VACCINES AND LATEST NEWS
Know Your COVID-19 Community Level
COVID-19 Community Levels are a new tool to help communities decide what prevention steps to take based on the latest data. Levels can be low, medium, or high and are determined by looking at hospital beds being used, hospital admissions, and the total number of new COVID-19 cases in an area. Take precautions to protect yourself and others from COVID-19 based on the COVID-19 Community Level in your area. 
In Brunswick County, North Carolina, community level is High.
People may choose to mask at any time. People with symptoms, a positive test, or exposure to someone with COVID-19 should wear a mask.
If you are immunocompromised, learn more about how to protect yourself.
For more information » click here
---
Upon Further Review –
---
Gerrymandering
North Carolina Court Imposes New District Map, Eliminating G.O.P. Edge
The map appears to split the state's 14 congressional districts roughly equally between Republicans and Democrats, with two seats seen as tossups.
A North Carolina court rejected a Republican-drawn map of the state's 14 congressional districts on Wednesday and substituted its own version, the second time in less than two weeks that a court in the state has invalidated a Republican House map as unconstitutionally partisan. The new map, drawn by a nonpartisan panel of four redistricting experts, appeared to split North Carolina's congressional districts roughly equally between Republicans and Democrats, in a state where voters are divided evenly along partisan lines. It gives each party six relatively safe House seats and makes the remaining two winnable by either side. The Republican-drawn map that was rejected would have awarded the G.O.P. six safe seats and Democrats four, leaving the remaining four as tossups. Voting-rights advocacy groups and Democrats had argued to block the latest Republican map, saying it unlawfully favored Republicans. A three-judge panel of the state Superior Court in Raleigh agreed. It ruled Wednesday that the latest map failed to meet the standards for fairness set out by the State Supreme Court on Feb. 4, when that court invalidated the original map drawn by the Republican-controlled State Legislature. In the Feb. 4 ruling, the State Supreme Court said that Republican maps of congressional districts and State Legislature seats violated a host of provisions in the State Constitution that guarantee freedom of speech, free elections and equal protection. Any valid map, the justices said, would have to satisfy "some combination" of five statistical measures of partisan fairness developed by political scientists in recent decades. On Wednesday, the Raleigh court did approve a Republican-drawn map of the State House, which all sides in the redistricting lawsuit had supported, and a new Republican map of the State Senate, which plaintiffs in the suit had opposed. Both sides said they would appeal aspects of the Superior Court decision to the State Supreme Court. Tom Moore, the speaker of the State House, called the rejection of the Republican map "nothing short of egregious," and Republicans asked the state's top court to stay the use of the new map for now. The plaintiffs — Common Cause, the North Carolina League of Conservation Voters, and a group of Democratic voters in the state — all appealed the approvals of either the State House or State Senate maps, or both. The ruling on Wednesday further cemented the rising importance of state courts in redistricting battles since 2019, when the U.S. Supreme Court said that partisan gerrymandering was a political issue beyond its jurisdiction. In recent weeks, the State Supreme Court in Ohio has twice rejected maps of the State Legislature drawn by a Republican-leaning redistricting commission. Also on Wednesday, the State Supreme Court in Pennsylvania put its mark on that state's congressional map, settling a partisan dispute over boundaries for House seats by selecting a map drawn by a Stanford University political scientist. The Stanford map of 17 House seats, which had been proposed by Democratic Party supporters who filed a redistricting lawsuit last year, appears to give Republicans nine fairly safe seats and Democrats eight, according to an analysis by the nonpartisan Campaign Legal Center. Each party currently holds nine House seats, but Pennsylvania will lose a seat next year because of reapportionment after the 2020 census. On Tuesday, two Republican candidates for House seats in Pennsylvania asked a federal court to bar the state court from selecting a map, arguing that the federal Constitution reserved that duty exclusively for legislatures. There have been suggestions that Republicans in North Carolina might make a similar appeal. Federal courts have rejected such arguments in the past. But in recent months, four conservative justices on the U.S. Supreme Court have hinted at support for a novel argument, called the independent state legislature doctrine, that state legislatures have complete authority over election laws absent action by Congress. Any further delay in approving district maps in Pennsylvania or North Carolina could cause issues for an election schedule that already has been delayed by litigation. Pennsylvania has extended its deadline for candidates to file to run in primary election races until mid-May because of the dispute over congressional districts, and Republicans in the State Legislature asked a court last week to block State House and Senate maps drawn by the Legislative Reapportionment Commission. In North Carolina, filing for primary election contests is set to resume on Thursday, but further challenges to any of the maps could delay that. There is precedent, said Gerry Cohen, a longtime expert on North Carolina's Legislature and politics who sits on the Wake County Board of Elections in Raleigh. "In 2016, we had a separate congressional primary later in the year" because of a map dispute, he said. "So, I guess anything is possible."
Read more » click here
NC judges create their own congressional map, uphold legislative maps
This decision is expected to be appealed back to the North Carolina Supreme Court.
A panel of trial judges has made additional changes to North Carolina's congressional district map. The three judges ruled Wednesday that the latest U.S. House redistricting performed by the General Assembly fails to meet standards of partisan fairness set recently by the state Supreme Court, so they made some adjustments. The judges did uphold state House and Senate maps the legislature approved last week. The North Carolina General Assembly draws three maps every ten years, after each census – the NC House districts, NC Senate districts and US Congressional districts. The maps drawn by the NCGA in late 2021 based on the 2020 census were challenged by three outside groups – all of them tied to Democrats and/or liberal causes, saying the maps gave Republicans an unfair advantage. The NC Supreme Court had declared congressional and legislative maps enacted in November were illegal partisan gerrymanders that had to be redrawn. The NC Supreme Court said they gave Republicans an unfair advantage. The Court issued mathematical criteria any new maps would have to meet. After the NC Supreme Court's ruling, the case went back to the trial court. The trial court gave the NCGA two weeks to draw new maps. The trial court also appointed a panel of three retired judges to serve as "special masters", outside advisers who do work for the court. The NCGA passed new maps. The special masters also submitted news maps, along with maps drawn by the plaintiffs. Earlier this month, the North Carolina Supreme Court struck down redrawn legislative and congressional maps as unconstitutional gerrymanders. On Wednesday, that three-judge panel of trial judges adopted the NC House and NC Senate maps passed by the NCGA and adopted a congressional map drawn by the special masters. Barring a legal stay, candidate filing resumes Thursday morning using the new boundaries for the May 17 primary. North Carolina House Speaker Tim Moore says the state House will appeal the decision. North Carolina Governor Roy Cooper tweeted a statement Wednesday, strongly criticizing the decision. "Today's decision allows a blatantly unfair and unconstitutional State Senate map that may have been the worst of the bunch. that is bad for North Carolina because it strips voters of their voice in our democracy. Our elections should not go forward until we have fair, constitutional maps," Gov. Cooper said. "The trial court's decision to impose a new map drawn by anyone other than the legislature is simply unconstitutional… I will appeal this ruling with respect to the congressional map immediately on behalf of the voters," House Speaker Tim Moore said Wednesday. North Carolina Democrats say they are disappointed in the three-judge panel's decision to approve the legislative Republican's state Senate map. This ongoing legal battle has majorly delayed state candidate filing and the primaries that were originally supposed to happen in a few weeks.
Read more » click here
NC judges uphold legislative maps, change Congress lines
A panel of trial judges made additional changes to North Carolina's congressional district map Wednesday, declaring that the latest U.S. House redistricting performed by the General Assembly fails to meet standards of partisan fairness set recently by the state Supreme Court. The three trial judges accepted the recommendations of special masters they appointed to assist them with scrutinizing legislative and congressional boundaries that were approved last week by the Republican-controlled legislature. Lawyers for Republican legislative leaders and for the voters and advocacy groups whose lawsuits in the fall led to court intervention filed a flurry of appeals late Wednesday at the state Supreme Court, seeking that the panel's ruling be delayed while the justices review them. Unless the Supreme Court orders otherwise, candidate filing resumes at 8 a.m. Thursday under the new boundaries for the May 17 primary. Candidate filing was suspended in December and the primary delayed from March so lawsuits challenging maps could be tried. Wednesday's congressional map "is a victory for the people of North Carolina," said Kelly Ward Burton with the National Democratic Redistricting Committee, whose affiliate helped support a lawsuit filed by several voters. "They are going to be able to vote with a congressional map that reflects the diversity and geographic composition of North Carolina." In their motion to delay enforcement of the panel's congressional map ruling, Republican legislators contend the judges failed to give proper deference to the legislature. "North Carolina has not passed legislation or amended its constitution to allow for a commission of three retired judges, aided by out-of-state mathematicians, to create district plans for our … 7.2 million plus voters," GOP attorney Phil Strach wrote, referencing the special masters. For the approved state House and state Senate maps, Republicans have a slight electoral seat advantage, according to analyses when the lines are overlapped with the results of 12 statewide elections from 2016 and 2020. But Democrats have a path to win majorities in a favorable political year. The lawsuit plaintiffs — the North Carolina League of Conservation Voters among them — had offered alternate maps for the judges to consider. They told the judges the replacement maps passed last week did not go far enough in eliminating partisan bias. Their court filings late Wednesday focused on changing the state Senate map, which they argue still contains pro-Republican gerrymandering.
Read more » click here
NC General Assembly wants US Supreme Court to block new congressional maps
The North Carolina General Assembly filed an emergency application for a stay of the ruling of the state Supreme Court and the three-judge panel over new congressional maps. House Speaker Tim Moore says attorneys for the General Assembly filed the stay with the U.S. Supreme Court. Moore says, "The United States Constitution is clear – state legislatures, not state judges, are responsible for setting the rules governing elections… this effort to circumvent the elected representatives of the people will not stand." On Wednesday, a panel of North Carolina judges approved a finalized set of voting maps. Both the Republican and Democratic parties of the state took issue with various aspects of the ruling.
Read more » click here
Supreme Court denies GOP challenges to congressional maps in North Carolina and Pennsylvania
The Supreme Court on Monday night denied requests from Republicans challenging congressional maps in North Carolina and Pennsylvania that had been approved by state courts, in two rulings that could benefit Democrats in the midterm elections. The North Carolina congressional map drawn by state judges would likely give Democrats at least another seat in Congress next year. The court — over the noted dissents of Justices Samuel Alito, Clarence Thomas and Neil Gorsuch — turned away an emergency request from Republican legislators to use a different map that would be more favorable to their party. The North Carolina case especially had been closely followed by election law experts because lawyers for Republican legislators had asked the Supreme Court to adopt a theory that state courts cannot interpret their own state constitutions when it comes to redistricting and rules related to federal elections. The theory is called the "Independent State Legislature claim" in legalese. The Electors Clause of the US Constitution vests "state legislatures" with the power to appoint presidential electors "in the manner" they choose. The Elections Clause gives them control over the "Times, Places and Manner" of holding elections. Under the theory being pushed, "legislature" excludes a role for state courts. If a majority of the court were ever to adopt those arguments, it could profoundly change the landscape of election law, upending the power of state courts to rely on state laws in disputes over federal elections. The theory attracted some members of the court's right wing in the past during litigation surrounding then-President Donald Trump's quest to use the courts to overturn Joe Biden's presidential election victory. The North Carolina Supreme Court held that the congressional map was an unconstitutional partisan gerrymander under North Carolina law, saying that the General Assembly must not "dilute any individual's vote on the basis of partisan affiliation." The congressional maps are "unconstitutional beyond a reasonable doubt" under several clauses of the North Carolina Constitution, it added. The state Supreme Court ordered a trial court to prepare new maps. North Carolina is divided into 14 congressional districts, having gained an additional seat after the 2020 census due to an increase in the state population. In court papers, lawyers for the legislators said the state Supreme Court's actions "nullify the North Carolina General Assembly's regulations of the manner of holding federal elections in the State and replaces them with new regulations of the judiciary's design." They said the North Carolina Supreme Court's actions "are fundamentally irreconcilable" with the federal Constitution. A coalition of voting rights groups, Democratic voters and the state's board of elections urged the US Supreme Court to stay out of the dispute. They said that if the justices were to intervene now it would cause confusion and delay as well as "severe administrative difficulties." After the order, Neal Katyal, a lawyer for the coalition of groups, praised the court's decision. "By denying this stay, the U.S. Supreme Court has recognized in line with many precedents that there is no constitutional basis for attempting to rewrite the North Carolina Supreme Court's decision at the 11th hour," said Katyal.  "By leaving intact the decision by the North Carolina Supreme Court, the U.S. Supreme Court has paved the way for elections to proceed with the legislative and Congressional maps as ordered by the state courts," he added.
Read more » click here
Court rejects GOP redistricting plans in NC, Pennsylvania
In a victory for Democrats, the Supreme Court has turned away efforts from Republicans in North Carolina and Pennsylvania to block state court-ordered congressional districting plans. In separate orders late Monday, the justices are allowing maps selected by each state's Supreme Court to be in effect for the 2022 elections. Those maps are more favorable to Democrats than the ones drawn by the states' legislatures. In North Carolina, the map most likely will give Democrats an additional House seat in 2023. The Pennsylvania map also probably will lead to the election of more Democrats, the Republicans say, as the two parties battle for control of the U.S. House of Representatives in the midterm elections in November. The justices provided no explanation for their actions, as is common in emergency applications on what is known as the "shadow docket." While the high court did not stop the state court-ordered plans from being used in this year's elections, four conservative justices indicated they want it to confront the issue that could dramatically limit the power of state courts over federal elections in the future. The Republicans argued that state courts lack the authority to second-guess legislatures' decisions about the conduct of elections for Congress and the presidency. "We will have to resolve this question sooner or later, and the sooner we do so, the better. This case presented a good opportunity to consider the issue, but unfortunately the court has again found the occasion inopportune," Justice Samuel Alito wrote in a dissent from the Supreme Court's order, joined by Justices Neil Gorsuch and Clarence Thomas. Justice Brett Kavanaugh made a similar point but said he didn't want to interfere in this year's electoral process, which already is underway. The filing deadline in North Carolina was Friday. The state courts were involved because of partisan wrangling and lawsuits over congressional redistricting in both states, where the legislatures are controlled by Republicans, the governors are Democrats, and the state Supreme Courts have Democratic majorities. In Pennsylvania, Democratic Gov. Tom Wolf vetoed the plan the Republican-controlled Legislature approved, saying it was the result of a "partisan political process." The state, with a delegation of nine Democrats and nine Republicans, is losing a seat in the House following the 2020 Census. Republicans said the map they came up with would elect nine Democrats and eight Republicans. State courts eventually stepped in and approved a map that probably will elect 10 Democrats, the GOP argued. North Carolina is picking up a seat in the House because of population gains. Republican majorities in the Legislature produced an initial plan most likely to result in 10 seats for Republicans and four for Democrats. The governor does not have veto power over redistricting plans in North Carolina. After Democrats sued, the state's high court selected a map that likely will elect at least six Democrats. Lawsuits are continuing in both states, but the Supreme Court signaled in Monday's orders that this year's elections for Congress in North Carolina and Pennsylvania would take place under the maps approved by the states' top courts.
Read more » click here
US Supreme Court lets NC redistricting stand
On Monday evening, the U.S. Supreme Court denied a request from state Republican legislative leadership to stop an order from state courts from going into effect. North Carolina will go forward with its primary elections on May 17, the candidate filing period that completed on Friday will stand, and a map that a panel of trial court judges drew will be used to elect the state's 14 members of the U.S. House of Representatives, but only for this year's election.  Three conservative justices, Samuel Alito, Clarence Thomas, and Neil Gorsuch, dissented and wrote they would have stopped that map from being used, instead reverting to the map the state Supreme Court declared an unconstitutional gerrymander, and which would have all but guaranteed Republicans at least 10 of the state's seats in the U.S. House. The congressional maps in use for 2022 are most likely to result in seven Republican seats, six Democratic seats and one toss-up seat, according to the data of how voters in each district voted in previous elections. "Today's move by the court reinforces that legislature do not have a 'free pass' to violate protections against partisan gerrymandering when drawing districts that undeniably hurt voters," said Hilary Harris Klein, a voting rights lawyer at the Southern Coalition for Social Justice, which represents one of the plaintiffs, good-governance group Common Cause, in the lawsuit.
Not over yet, maybe
A fourth conservative justice, Brett Kavanaugh, agreed that state Republicans' arguments were strong but said it would be too disruptive for the federal courts to intervene this close to an election. "The issue is almost certain to keep arising until the Court definitively resolves it," Kavanaugh wrote in his concurrence. Republicans may still get that chance, just not as soon as they would have liked. Kavanaugh suggested the case, or one raising similar constitutional questions, should be taken up for consideration in the next judicial term, which will get underway in the fall. In a press release Monday, N.C. Senate President Pro Tempore Phil Berger suggested state Republican leadership may do just that. "While we're focusing on the 2022 elections, we will continue to evaluate this decision and next steps in this case," Berger said. Berger, along with House Speaker Tim Moore and other Republicans responsible for drawing the state's political maps, were the defendants in the redistricting lawsuits. Should the legislative Republicans request further review of the case, Kavanaugh along with the three dissenting justices have enough votes to put the case on the court's docket, per the U.S. Supreme Court's rules. To grant a stay, which is what Republican legislators requested in this filing, they would have needed five votes in favor. Two more conservative justices, Chief Justice John Roberts, and Amy Coney Barrett, voted with the majority this week. But Roberts has previously expressed interest in the legal theory that North Carolina's legislative Republicans used in this case. Republican arguments rest on Article 1, Section 4 of the U.S. Constitution, which says the "Times, Places and Manner of holding Elections for Senators and Representatives, shall be prescribed in each State by the Legislature thereof." That should mean, North Carolina legislative Republicans argue, that state courts should not be able to put a check on the rules state legislatures make for federal elections. Only federal courts and Congress could check state legislative power over making those rules. The justices also denied a request for review coming out of Pennsylvania, which raised similar legal questions. North Carolina's General Assembly will still get the chance to draw a new congressional map for the 2024 election cycle that, should it withstand lawsuits, could hold for the rest of the decade until the 2030 census triggers another round of redistricting.
Read more » click here
Previously reported – February 2022
NC Supreme Court strikes down redistricting maps,
directs lawmakers to redraw
A divided North Carolina Supreme Court struck down the state's new maps for congressional and General Assembly seats Friday, declaring that state courts had authority to throw out lines engineered to secure a long-term Republican advantage in an otherwise closely divided state. By a 4-3 decision — with the justices who are registered Democrats making up the majority — the state's highest court directed the GOP-controlled legislature to redraw the plans by Feb. 18 and provide an explanation of how they calculated the partisan fairness of the new boundaries. Any replacement maps would still be used for the May 17 primaries. The court's decision reversed a ruling last month from a panel of three trial judges and declared partisan gerrymandering found in the redistricting approved by the legislature in November violated several provisions in the North Carolina Constitution. They include the right to free elections, freedom of speech and equal protections of citizens. The trial judges had found ample evidence that the legislature approved maps that were "a result of intentional, pro-Republican partisan redistricting." But they declared it wasn't the judiciary's place to intervene in mapmaking — a duty left to the legislature — when partisan fairness in those plans were challenged. They called the redistricting process inherently political and said many of the lawsuits' claims fall outside the scope of legal redress. A majority on the Supreme Court disagreed, saying it's the judiciary's obligation to step in to block lines that skew a party's control to the detriment of those with opposing viewpoints. Announced candidates for district seats may have to reconsider their decisions if boundary lines are redrawn. Friday's ruling is a major victory for state and national Democrats and their allies who had invested greatly in overturning the maps and thwarting Republican gains for the next decade. It could also make it harder for Republicans to retake control of the U.S. House this fall. A group associated with the National Democratic Redistricting Committee — led by former U.S. Attorney General Eric Holder — supported a bloc of voters who sued. Lawsuits filed by voters and advocacy groups were bolstered by mathematicians and electoral researchers who presented evidence of their analysis of trillions of map simulations. They testified the new lines were likely to give the GOP 10 of the state's 14 U.S. House seats as well as state House and Senate majorities in almost any political environment. Republicans currently hold an 8-5 seat advantage. The state gets a 14th seat because of population growth reported in the census. The plaintiffs argued that the enacted maps thwarted the will of the people of North Carolina and the boundaries should produce political outcomes more in line with competitive statewide elections over the past decade. Republican legislators wanted the trial judges' ruling to stand, saying a state Supreme Court ruling of the early 2000s said partisan advantage can be considered in mapmaking. They said the redistricting process was transparent and prohibited the use of racial and political data. Chief Justice Paul Newby, a Republican writing the dissenting opinion, said the court's majority was seeking "to hide its partisan bias" through its decision. "By choosing to hold that partisan gerrymandering violates the North Carolina Constitution and by devising its own remedies, there appears to be no limit to this court's power," he wrote.
Read more » click here
NC Supreme Court declares legislative and congressional maps unconstitutional
The North Carolina Supreme Court voted to strike down the legislative and congressional maps Friday. The decision came in a 4-3 party-line vote. In part, the ruling said, "Achieving partisan advantage incommensurate with a political party's level of statewide voter support is neither a compelling nor a legitimate governmental interest." Following this decision, lawmakers will have until February 18 to redraw the maps for review by the trial court. According to a tweet by N.C. Attorney General Josh Stein, these are the next steps: "By 2/21, comments on proposed maps are due. By noon on 2/23, the trial court must decide. By 5 pm on 2/23, parties must appeal and seek stay. Primary date is 5/17 provided defects are fixed." In response to the Supreme Court's decision Governor Roy Cooper issued the following statement: "A healthy democracy requires free elections, and the NC Supreme Court is right to order a redraw of unconstitutionally gerrymandered districts. More work remains and any legislative redraw must reflect the full intent of this decision." NC House Speaker Tim Moore responded: "While we are still analyzing this order, I strongly disagree with the majority opinion. The majority opinion is not based in law, precedent, or the history of this state, but rather the political whims of 4 out of 7 justices." He continued, "As the Chief Justice eloquently wrote, this decision '…. violates separation of powers by effectively placing responsibility for redistricting with the judicial branch, not the legislative branch as expressly provided in our constitution.'" North Carolina Democratic Party Chair Bobbie Richardson released this statement: "Today's ruling by the North Carolina Supreme Court is a win for voters and for democracy. This is a critical and momentous step towards maps that protect the fundamental right to vote. After Republicans lied about their commitment to fairness and cheated using secret concept maps, today's decision should reassure voters that stealing political power will not be tolerated. As Democrats we remain committed to ensuring North Carolinians can make their voice heard." Sen. Ralph Hise (R-Mitchell), who co-chairs the Senate Redistricting Committee, responded to the vote as follows: "Democratic judges, lawyers, and activists have worked in concert to transform the Supreme Court into a policymaking body to impose their political ideas. On this and other cases soon to come before them, the justices 'interpret the Constitution to mean what it would have said if they, instead of the Founding Fathers, had written it,' in the words of former justice Sam Ervin, Jr." According to an earlier tweet by Stein, the Supreme Court, "struck down the legislative and congressional maps as an unconstitutional partisan gerrymander." Stein added that the maps violate a voter's fundamental right to vote. "Partisan gerrymandering is offensive to democracy; it's also contrary to our fundamental constitutional rights," said Stein in a tweet.
Read more » click here
North Carolina GOP's latest map proposals are less lopsided
Under a court order to make their redistricting lines fairer, North Carolina Republican lawmakers on Wednesday unveiled new maps that appear to improve Democratic chances to gain seats in Congress and possibly win General Assembly majorities in a very strong year for the party. The new plans must be voted on and approved in some form by a Friday deadline set by the state Supreme Court, which recently struck down congressional and legislative district lines enacted in November. The GOP-controlled General Assembly could enact these new plans — set to be used for this years' elections — by Thursday. A slim majority of justices had ruled that the earlier district boundaries violated the state constitution as illegal partisan gerrymanders. Voters and advocacy groups that successfully sued to overturn the lines said they would have ensured Republican victories in 10 of the 14 state's U.S. House seats on ballots in the fall and GOP legislative majorities in almost every political environment, even though statewide elections are usually closely divided. The lines that were voided prevented a similarly large bloc of voters — namely Democrats — from having a fair opportunity to increase their political influence, violating the state constitution's free election and equal protection clauses among others, the justices ruled. "The Supreme Court held that our maps must 'give the voters of all political parties substantially equal opportunity to translate votes into seats across the plan,'" House Redistricting Committee Chairman Destin Hall of Caldwell County said while unveiling a new map for the 120 state House districts. "And that's exactly what the map before you today does." A congressional district map expected to be voted on by a Senate committee late Wednesday could favor Republicans winning seven of the 14 seats and Democrats five, according to an analysis of the results of a dozen 2016 and 2020 statewide election results, as provided by legislative staff. Two districts without incumbents — one in the south-central Sandhills region and the other that includes part of Charlotte west to the edge of the Blue Ridge Mountains — would appear very competitive. Republicans currently hold eight of the state's 13 U.S. House seats. North Carolina is gaining a 14th seat based on population growth from the 2020 census. The state House and Senate plans, released by Republicans in their respective chambers, would still favor the GOP to win majorities, which they have held since 2011. But the analysis of election results on the replacement maps projects would make it challenging for Republicans to earn veto-proof majorities — 72 seats in the House and 30 in the 50-seat Senate. And Democrats will have a chance to earn legislative majorities if they win roughly half of the districts considered leaning Republican, in addition to all of the seats considered solid or leaning Democratic. The Associated Press defined "leaning" seats as those in which the difference between the major-party candidates within the election results is less than 10 percentage points. Hall described several counties where he said state House lines had become more favorable for Democrats, such as areas in and around Asheville and Greenville. But Democrats on the House Redistricting Committee still voted against the replacement map, however. They questioned whether the election analysis was slanted toward Republicans and whether there had been a sufficient examination of racial polarization in voting — a prerequisite to drawing district lines designed to ensure Black voters could elect their preferred candidates. "I think there's still a better way to do this," said Rep. Pricey Harrison, a Guilford County Democrat. Senate Democrats also were unlikely to support the state Senate plan. Senate leader Phil Berger said in a news release that he and Minority Leader Dan Blue had failed to reach a consensus after meeting several times. "The Senate and congressional maps released (Wednesday) are competitive maps that fully comply with the court's order," Berger said. The congressional plan unveiled by the Senate would keep Guilford County in one district and split Mecklenburg and Wake counties into only two districts. The canceled plan would have split these urban, heavily Democratic counties into three districts each, making it difficult for first-term Democratic Rep. Kathy Manning of Greensboro to get reelected. The replacements for the maps must be handed by late Friday to a trial court panel, which will have until Feb. 23 to decide whether the plans meet the Supreme Court's standards. If the maps fail under those standards, a court will draw the new lines. The districts are supposed to be ready for the Feb. 24 resumption of candidate filing for the May 17 primary.
Read more » click here
State lawmakers greenlight revised voting maps
State lawmakers on Thursday gave final approval to revised North Carolina redistricting maps — less than 24 hours before the deadline established after the state Supreme Court rejected the last map. GOP leaders unveiled the new map Thursday morning arguing it should be adopted because of changes made in light of the state Supreme Court's order and the creation of more competitive districts. "We believe that this map is highly competitive, that it follows the court's order, that it will represent the will of the people adopted by the court in the course of the ongoing litigation," said Sen. Warren Daniel (R-Burke). The Supreme Court nearly two weeks ago struck down the previous district maps Republicans drew for Congress and the General Assembly, saying they had illegally gerrymandered them to advantage their party's candidates.
Read more » click here
Congressional maps: NC Senate map passes, goes to NC House for consideration
Lawmakers have until Friday to submit their redrawn maps.
Earlier in February, the North Carolina Supreme Court struck down redrawn legislative and congressional maps as unconstitutional gerrymanders. It was found the lines were illegally stacked to give Republicans an advantage. Now, lawmakers have until Friday to submit their redrawn maps. The North Carolina Senate map just passed. It will go to the NC House, and if the House passes this senate map, it will go to the NC trial court. WBTV talked to Catawba College Political Science Professor Dr. Michael Bitzer who said these maps determine which districts voters will be in and potentially who will be elected from these districts. Earlier this month, the North Carolina Supreme Court struck down redrawn legislative and congressional maps as unconstitutional gerrymanders. All these districts have a certain number of North Carolina citizens and people who want to be lawmakers. Bitzer thinks these new maps reflect a different version from what we saw in the original maps. "These maps are generally tending to be much more partisan neutral in terms of the dynamics of how many Republicans and how many Democrats could be elected to the US House, to the NC State House to the state Senate. So, I think the dynamics at what I've been looking at these maps is that the electoral process, the electoral performance, within these maps are much more balanced," Bitzer said. Redistricting plans have to be submitted Friday. After that, the trial court will have to finalize the maps by Feb. 23.
Read more » click here
NC lawmakers pass new political maps, this time with more competitive seats
North Carolina lawmakers have now passed new political districts for themselves and the state's 14 seats in the U.S. House of Representatives — but it's not the final decision, since the court system will still have a say in the matter next week. Earlier this month the N.C. Supreme Court ruled that the previous maps, drawn in 2021 and intended to be used from 2022 through 2030, violated the state constitution. Lawmakers faced a Friday deadline to submit proposed replacement maps to a trial court for review, and they took the final votes just before 7 p.m. Thursday on their redraws for the U.S. House, N.C. House and N.C. Senate. The state House map passed nearly unanimously, but the state Senate map was more controversial, passing along party lines.
Read more » click here
---
Corrections & Amplifications –

---
Ocean Isle Beach terminal groin
Leaders in Ocean Isle Beach have been working for years to preserve the coastline and stave of beach erosion at the end of the island. They have the necessary federal and state permits to build a 1,050-foot terminal groin, 300 feet of which will be a sheet-pile, shore-anchorage section. After nearly twenty (20) years of legislative work and lawsuits, contractors have begun building a terminal groin. A terminal groin is a wall-like structure built perpendicular to shore, that traps some of the sand to better secure the beachfront. The entire project is expected to cost more than eleven (11) million dollars, which the town is paying for with accommodations tax money.
Terminal Groin Project Updates
Stay up-to-date with the latest progress of the long-awaited Terminal Groin Project at Ocean Isle Beach!
We aim to update this page on a weekly basis with photos and status reports.

Terminal Groin Marine Mattress and Stone Placement Progress Map (Click HERE)
Construction Phases:
• PHASE 1 – Construction of the lower portion of the terminal groin, working from the landward point of the stone structure out into the water and up to elevation +2 ft NAVD88 (basically Mean High Water). During this phase, all of the marine mattress foundation will be installed as well as all of the stone for the lower portion of the structure. As the construction progresses, CDC (Coastal Design and Construction) will place large rubber mats on top of the stone so that the excavator can work from on top of the structure.
• PHASE 2 – Once Phase 1 is complete, CDC will begin placing the top layer of stone at the seaward end of the structure and working back towards shore.
• PHASE 3 – Prior to completing Phase 2, CDC's subcontractor (McLean) will begin the installation of the sheet pile wall and concrete cap, working from North to South.
PROJECT STATUS REPORTS – February 23, 2022
The Marine Mattress installation of the Terminal Groin (Phase 1) was completed on February 14, 2022, two weeks ahead of project schedule.  This included the installation of 516 Marine Mattresses for a total of 57,325 square feet.  These marine mattresses complete the 750-foot length of the terminal groin rubble mound section.  The placement of armor stone on the top of these mattresses will now begin.  The contractor has advised that the subcontractor plans to mobilize to the site on February 28, 2022, to begin the sheet pile installation operations (Phase 2) of the project.
For more information » click here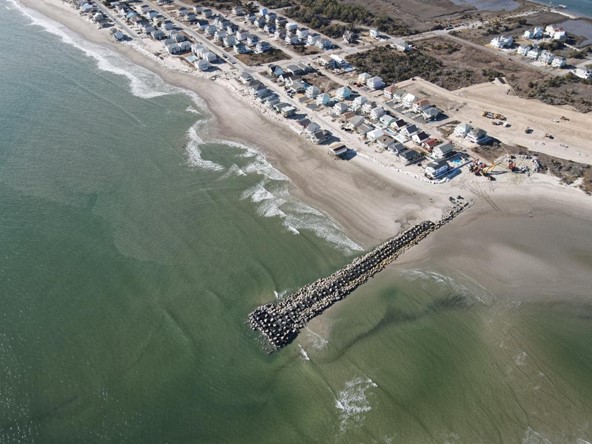 ---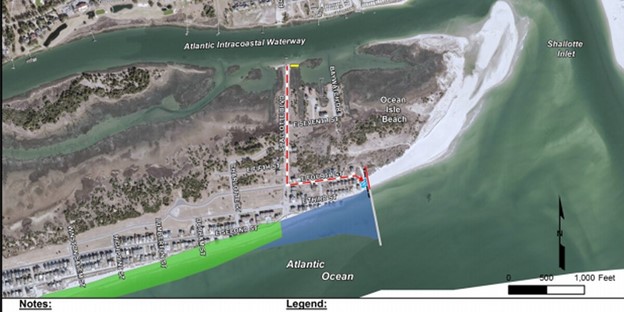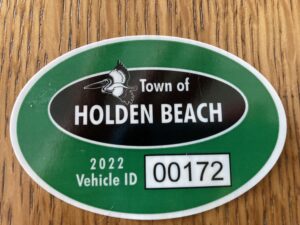 Hurricane Vehicle Decals
Property owners will be provided with four (4) decals which will be included in their water bills. It is important that you place your decals on your vehicles immediately to avoid misplacing them. Decals will not be issued in the 24-hour period before an anticipated order of evacuation.
The decals are your passes to get back onto the island to check your property in the event an emergency would necessitate restricting access to the island. Decals must be displayed in the lower left-hand corner of the windshield, where they are not obstructed by any other items. Officials must be able to clearly read the decal from outside the vehicle. Please note that re-entry will NOT be allowed if a current, intact decal is not affixed to the windshield as designated.
EVACUATION, CURFEW & DECALS
What is a State of Emergency?
A proclamation by the Town which enacts special ordinances and/or prohibitions during emergency situations to protect the public, public health and property. These prohibitions can include limitations on movement, curfews, directing of evacuations, controlling ingress and egress to the emergency area, alcoholic beverages, and more. State of Emergencies are issued in accordance with N.C.G.S. 166A-19.22.
What is a curfew?
A curfew is an order, typically during a State of Emergency, which requires all persons in the affected areas to remain on their own property. During a curfew, you are not free to move about public domain areas or on others' property. Violations of a curfew could lead to arrest in certain situations.
What is a voluntary evacuation?
A voluntary evacuation creates a recommendation for all parties in the affected area to get their affairs in order hastily and evacuated.
What is a mandatory evacuation?
A mandatory evacuation means you must leave the area in which an order has been issued. With recent changes to the laws in North Carolina, you no longer have the option of staying in an area under an order of mandatory evacuation.
Why is the sewer system turned off during a storm/event?
Often the sewer system is turned off during storms which have the potential to create significant flooding on the island. The system is turned off to protect its integrity. If it were left on, it could pose a significant threat to the public health. When the system is manually shut down, it also greatly reduces the time needed to bring it back up after an event which equates to getting residents and guests back on the Island much faster.
Why is there a delay for decal holders to get back on the island once a storm ends?
After a storm, many things must occur before even limited access can be allowed. Some of those things include making sure the streets are passable; the sewer system must be restarted to comply with State laws; the utilities (water, sewer, electricity, propane supplies) must be checked to ensure no safety risk are present; and the post-storm damage assessment team needs to perform an initial assessment.
Where can I get up-to-date information during and after a storm or State of Emergency?
You can sign up for the Town email service by clicking here. The newsletter, along with the Town's website will be the main sources of information during an emergency situation. Links to the Town's official Facebook and Twitter pages can be found on the website. You can also download our app for Apple and Android phones by accessing the app store on your smart phone and searching Holden Beach.
Please refrain from calling Town Hall and Police Department phone lines with general information questions. These lines need to remain open for emergencies, storm management and post-storm mitigation. All updates concerning re-entry, general access, etc. may be found on the Town's website and other media outlets.
Why do I see others moving about the island during a curfew?
If a curfew order is in place, you must stay on your own property. You may see many other vehicles moving about the Island. We often receive assistance from other local, state, federal and contract personnel during events. It is likely these are the personnel you are seeing, and they are involved in the mitigation process for the event. Please do not assume that a curfew order has been lifted and/or you are free to move about the island.
Can I check my friends' property for them?
If a curfew order is in place, you may ONLY travel to your personally owned property. Traveling about the Island to check on others' property is not allowed. is in place, you may ONLY travel to your personally owned property. Traveling about
Who can obtain decals?
Only property owners and businesses who service the island can obtain a decal.
How do I get decals for my vehicle…?
If I am an owner?
Decals will be mailed out in water bills to property owners before the season starts. Those owners who need additional decals can contact Town Hall. A fee may apply, please check the current fee schedule.
If I am a renter?
You must contact the owner of the property to obtain a decal.
If I am a business owner on the Island?
You must contact Town Hall to obtain a decal.
If I am a business owner off the Island that provides services on the Island?
You must contact Town Hall for eligibility and to obtain a decal.
When does my decal expire?
All decals expire on the last day of the calendar year as indicated on the decal.
Where do I put my decal on my car?
Decals must be displayed in the lower left-hand corner of the windshield, where they are not obstructed by any other items to include window tinting, other decals, etc. Officials must be able to clearly read the decal from outside the vehicle. Please note that re-entry will not be allowed if a current, intact decal is not affixed to the windshield as designated.
How do I replace a decal if I get a new vehicle?
If you trade a vehicle or otherwise need a replacement decal, you may obtain them from Town Hall during normal business hours. A fee may apply, check the current fee schedule.
Can I obtain a decal right before an emergency occurs?
While most of the storms we deal with are tropical in nature with some type of advanced warning, we do experience many other types of events that could create a State of Emergency without warning. All eligible parties should obtain decals as early as possible each year to avoid being denied access to the Island. Decals shall not be issued during the 24-hour period prior to an anticipated order of evacuation so staff can concentrate on properly preparing the Town for the storm/event.
Can I use a tax bill or another document for re-entry?
No. You MUST have a decal to re-enter the Island until it is open to the general public.
How does re-entry after a storm during a State of Emergency work?
The bridge is closed to all vehicle access, except for official vehicles. Once those with proper decals are allowed access, they must conform with the current rules in place by the specific State of Emergency Order. After all hazards have been rendered safe, the bridge will be opened to the general public. A curfew could remain in effect however, to ensure the safety and security of the Island and its residents and guests. Please understand this process typically takes days to evolve and could be significantly longer, depending on the amount of damage sustained. Please refrain from calling for times for re-entry, as those are often not set on schedule. Instead, stay tunes to local media outlets and official social media accounts for accurate updates.
How can I check on my property if access is limited to the Island?
Once it is safe, property owners with valid decals will be allowed back on the Island after a storm/event. At this point, you can travel to your property, in accordance with the rules of the specific State of Emergency Order currently in place.
If you live out of the area, please do not travel to the Island until you are certain you will be allowed access. Stay tuned to those media outlets and email services that are of official nature for this information. Also, be certain you have your current, valid decal properly affixed to your vehicle.
It is a good idea to be sure your contact information is current with the Town tax office as this is the location Town officials will use in the event you need to be contacted.
For more information » click here
NC General Statute 166A-19.22
Power of municipalities and counties to enact ordinances to deal with states of emergency.
Synopsis – The governing body may impose by declaration or enacted ordinance, prohibitions, and restrictions during a state of emergency. This includes the prohibition and restriction of movements of people in public places, including imposing a curfew; directing or compelling the voluntary or mandatory evacuation of all or part of the population, controlling ingress and egress of an emergency area, and providing for the closure of streets, roads, highways, bridges, public vehicular areas. All prohibitions and restrictions imposed by declaration or ordinance shall take effect immediately upon publication of the declaration unless the declaration sets a later time. The prohibitions and restrictions shall expire when they are terminated by the official or entity that imposed them, or when the state of emergency terminates.
Violation – Any person who violates any provisions of an ordinance or a declaration enacted or declared pursuant to this section shall be guilty of a Class 2 misdemeanor.
---
Odds & Ends –
---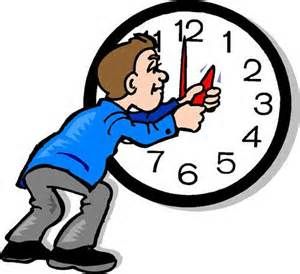 Congress weighs permanent daylight-saving time in a debate as regular as clockwork
Nearly two-thirds of Americans want to stop shifting their clocks twice a year, according to polls
A congressional panel on Wednesday debated whether to end the nation's "spring forward" and "fall back" daylight saving policy, citing the health effects of shifting the clock twice per year. Most agreed it was about time. On Sunday, people in most parts of the United States will set their clocks ahead one hour so that darkness falls later in the day, a seasonal shift that is enforced by the federal government and will be reversed on Nov. 6. But more than 40 states, including Maryland, are considering changes to end the shifting, and federal lawmakers are weighing legislation that could make daylight saving time permanent. Health groups including the American Academy of Sleep Medicine have called for an end to the shifting, which was first adopted in the United States a century ago. Daylight saving time has since been revised repeatedly by lawmakers trying to strike the right balance, including a short-lived effort to make it year-round in response to the 1970s energy crisis. A pair of experts at Wednesday's hearing, convened by the House Energy and Commerce Committee's subcommittee on consumer protection, also testified that the twice-per-year disruption hurts sleep, is linked to cardiac problems, and presents other health and public safety risks. "There is clear evidence that going back and forth not only affects adults with [more] heart attacks and strokes but also affects our kids, particularly with teen sleep deprivation," said Beth Ann Malow, a neurologist who serves as director of Vanderbilt University Medical Center's sleep division. Malow said essential workers and students are the most vulnerable to health and sleep problems and warned that the time shift means people may be waking up to commute in dark hours. "There's going to be more car accidents on the Monday following this Sunday switch, and it's because we're going to mess up people's sleep cycles," University of Washington law professor Steve Calandrillo, who also testified at the hearing, predicted in an interview. But while the experts sounded alarms about the clock change, they split on the right fix. Calandrillo argued that the nation should permanently adopt daylight saving time to capitalize on as much light as possible in the early evening, while Malow argued for a permanent shift to standard time, saying that moving the clocks earlier throws off the body's natural responses to light. Daylight saving time "is like living in the wrong time zone for almost eight months out of the year," she testified, citing research into circadian rhythms and release of hormones such as cortisol. Meanwhile, a retail industry group argued to preserve the current policy, saying the existing "balancing act" provides significant economic benefits — with people more likely to shop during the extra daylight hours — and suggesting that some of the health fears are exaggerated. "Every Sunday or Monday, the majority of your colleagues are returning from their districts," testified Lyle Beckwith, senior vice president for government relations at the National Association of Convenience Stores. "They're returning with one, two, three hours of sleep deprivation. … So, if setting the clocks ahead one hour is dangerous, flying East is deadly." The hearing was intended to gather information ahead of possible legislation, lawmakers said, with Democrats and Republicans both signaling their interest in changing the policy and citing public support for doing so. Nearly two-thirds of Americans want to stop the twice-per-year clock change, according to an Economist/YouGov poll in November 2021. "We heard today … that changing our clocks twice a year severely impacts our health," said Rep. Frank Pallone Jr. (D-N.J.), who chairs the committee. "And over the years, the science continues to get clearer that sleep is vital for our health and well-being … I haven't decided yet if I want daylight or standard, but I don't think we should go back and forth." Pallone after the hearing sent a request to the Transportation Department, which enforces the federal Uniform Time Act first enacted in 1966, asking for an analysis of the effects of changing the clocks. That analysis was promised in 2018 but never delivered to Congress, according to a letter Pallone's office provided to The Washington Post. Congress's treatment of daylight-saving time has sometimes been played for a joke, such as on HBO's "Veep," where an ambitious backbench lawmaker made ending it his top policy issue. "The daylight-saving time-loving bureaucrats have been punching a clock, on the taxpayers' dime, for too long," the fictional Rep. Jonah Ryan said at one rally. "Well now it's time for me to punch a clock — with a hammer." But the issue is building real-world momentum, with lawmakers and analysts insisting that an end to the shifting is overdue. Sen. Marco Rubio (R-Fla.) last year reintroduced a bipartisan bill to make daylight saving time permanent, a position shared by Sen. Patty Murray (D-Wash.), who chairs the Senate's Health, Education, Labor and Pensions Committee. "My wife actually called it a 'big little issue.' … It affects everyone," said Jim Reed, who directs energy issues for the National Conference of State Legislatures and has studied the policy, noting that 28 states are considering 68 different pieces of legislation that would address daylight saving time. "It does seem to be bipartisan, both at the congressional level and at the state level." While states can choose to adopt permanent standard time — as Arizona and Hawaii have done — it would take an act of Congress to allow states to adopt permanent daylight-saving time, a fact that has repeatedly astounded lawmakers over the years. "I was pretty surprised we had the power to change time itself," said Rep. Jan Schakowsky (D-Ill.), who led the hearing, referencing her discovery at a years-ago vote on daylight saving time. While Congress may control time, lawmakers and witnesses were still bound by it. Schakowsky paused the hearing for 33 minutes so members could cast votes on other issues, and she instructed witnesses to mind an on-screen alert "that will count down your remaining time." Some GOP lawmakers didn't like how Congress was spending its time, arguing that Democrats should have focused first on the Ukraine conflict, inflation, and other concerns. "There remain many issues that this committee should be prioritizing before daylight saving, like unleashing American energy to help Ukraine and counter Russian aggression," said Rep. Cathy McMorris Rodgers (Wash.), the committee's top Republican. But for 115 minutes Wednesday, the attention of dozens of lawmakers was mostly trained on the clock. "This hearing could not be more timely," said Rep. Debbie Dingell (D-Mich.), referencing Sunday's time shift and the effect on small businesses, the economy and public health. Sleep experts have encouraged Americans to gradually adjust their sleep ahead of this weekend's shift to daylight saving time, saying that moving bedtimes forward 15 or 20 minutes the next few nights will cushion the one-hour shift scheduled for Sunday in 48 states. Democrats changed the hearing's start from 10:15 a.m. to 9:30 so they could leave for an event in Philadelphia in the afternoon, a time shift that caught one witness by surprise. "Man, I would have loved that extra 45 minutes of sleep," said Calandrillo, joining the hearing by video from the Seattle area. "I'm on the Pacific time."
Read more » click here
---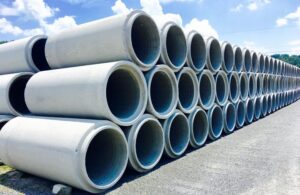 NCDOT donates pipes to build artificial reefs off Brunswick County coast
A partnership between NCDOT and the Division of Marine Fisheries will turn damaged concrete pipes into artificial reefs. "We're doing this, basically, to provide habitat for a variety of fish species as well as a place for people to fish and [for] people to scuba dive," said Jordan Byrum, the artificial reef coordinator for the Division of Marine Fisheries. Sinking concrete objects to the bottom of the sea to help build habitats for marine life isn't new. In the past, states have dumped old cars and appliances in the water to try to help grow these reefs. Things have changed since then, and the state is looking for cleaner materials for those projects. "It's things that are clean, that are free from any type of contaminants or pollutants, no oil, grease, anything like that," said Byrum. "We also want to find something that is sturdy, that is stable and isn't going to break down over time." Concrete fits all of those requirements and won't easily be buried by the sand. These pipes in particular are too damaged for use by the DOT. Over a thousand tons of pipes were taken from the DOT's maintenance yard in Columbus County. They were replaced after being damaged by Hurricanes Matthew and Florence. The department's Bladen County maintenance yard sent more than 100 tons of similarly damaged pipe to be used in the project last week. Right now, the tons of concrete are being stored at the Port of Wilmington but by the end of spring, they'll be at the bottom of the ocean near Oak Island and the Shallotte Inlet. "When you drop something on the bottom, it doesn't take long for fish to start to utilize it," said Byrum. "For instance, we sank a tugboat a couple years ago right before Hurricane Florence. When it hit the bottom, I was diving probably 30 minutes after it hit the bottom and there were already fish on the tugboat on the bottom." Smaller fish love using the holes of those pipes to hide from bigger fish — while bigger fish will be on the hunt for those smaller species that are drawn to that area. That's good news for anglers in Brunswick County. The donation from the DOT is good news for the state's wallet, too. The Division of Fisheries has a $500,000 budget for this project, and the free concrete is allowing its money to go a bit further. If the NCDOT didn't donate the concrete it would cost $65,000 to dispose of it.
Read more » click here
Discarded concrete pipes get new life under the sea
Two state agencies have joined together in a trash-to-treasure project to use discarded concrete pipes to build up existing artificial reefs off the coast. The North Carolina Department of Transportation and the Division of Marine Fisheries, which maintains several artificial reefs that create habitat for fish and ideal fishing sites, are partnering in a new way to dispose of the tons of unusable culverts while helping support marine life of the coast, NCDOT officials said Monday. Ken Clark, NCDOT's district engineer based in Whiteville, said the idea for donating the pipe came about during a conference for coastal resiliency, when he learned that the Division of Marine Fisheries could repurpose his stockpile of precast concrete, barreled-shaped pipe to add to existing artificial reefs. "We had considered many options on how to properly dispose of this unusable material, when we formed this unique collaboration with the Division of Marine Fisheries last year," Clark said in a statement. "This program mutually benefits both state agencies." Staff with NCDOT's maintenance yard in Columbus County hauled to the Port of Wilmington more than 1,000 tons of damaged concrete pipe to help build up two artificial reefs off the Brunswick County coast. The discarded culverts accumulated over the past several years as the result of a pipe replacement program and replacing pipes damaged during recent hurricanes, according to NCDOT. The Bladen County maintenance yard also sent more than 100 tons of similarly damaged pipe to the port last week for the same purpose. Disposing of the material in a construction and demolition landfill would have cost NCDOT $65,000 in tipping fees. The department avoided paying those fees by hauling the more than 1,000 pieces of pipe from Whiteville to the port. The Division of Marine Fisheries, part of the North Carolina Department of Environmental Quality, has leased space at the port to store the piping and received federal permitting to build up the artificial reefs. The division is also collecting at the port damaged concrete pipes from commercial plants for the same reef project. According to the division, a marine contractor will use a barge this spring to transport, then unload the material at artificial reefs offshore from Oak Island and Shallotte. Artificial reefs create habitat for fish by creating three-dimensional structures that replicate the ecological functions of food and refuge fish and other marine life need to survive. Artificial reefs are considered crucial spawning and foraging habitat for many commercially and recreationally important fish species, according to the release.
Read more » click here 
---


"The new tide charts are here!
The new tide charts are here!"
Holden Beach Tide Tables – 2022
---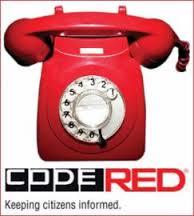 CodeRed / Brunswick County Emergency Communications Network
Do you want to have the latest information about warnings in our area? Sign up for emergency notices and critical community alerts. When one takes place, Brunswick County utilizes a mass notification system to call, text and email individuals with important information. CodeRED is a lifesaving notification system that keeps residents informed of emergencies near them.
Brunswick County strongly encourages residents to enroll to receive alerts. The CodeRED system will allow you to manage your own information and update your contact information on your own. This information is private and is not sold or shared with outside parties. Please take a moment to sign up for alerts by clicking here so you can stay safe.
---
This and That –
---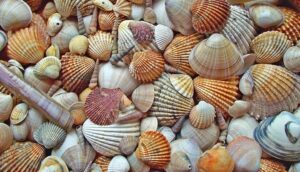 .
How to Collect Seashells
"It helps to have a search image in your mind," says José H. Leal, the science director and curator at the Bailey-Matthews National Shell Museum in Florida. Research ahead of time what kind of mollusks you might encounter so that your eyes are primed to pick out specific shapes and colors. Leal has collected seashells since he was a boy in Rio de Janeiro. On his first trip to New York, in his 20s, he was so shell-focused that he dove to the sidewalk before realizing that what he thought were small, unusual clams were actually pistachio shells. "You get fixated," he says. Consult a tide chart; go out within an hour of low tide when the beach is most exposed. Storms tend to wash more shells ashore in the winter months. In popular shelling destinations such as Sanibel Island, near where Leal lives, collectors often search at night to avoid competition. (If turtles are nesting in the area, avoid using flashlights, which disrupt brooding females and disorient their hatchlings.) If shells are abundant, pick a spot and settle in. Rather than hoard shells, take only the most beautiful specimens of each variety. Make sure the shell is uninhabited. With the spiral-shaped gastropods, you should be able to see the creature. "A shell is usually much heavier when there's an animal inside," Leal says. Know the relevant regulations; many places curtail or outright ban the collection of shells, and the United States has various import restrictions, including a prohibition on queen conch shells from the Caribbean. The urge to beachcomb is natural, however. Humans have been using mollusk exoskeletons as art, adornment, currency, and tools since before we were even human beings. (Scientists recently discovered distinct hash marks on a freshwater mussel shell they believe were engraved by our extinct ancestor Homo erectus.) Still, Leal is worried about the future of marine mollusks, given how vulnerable they are to pollution and ocean acidification. Maybe your urge to collect these unoccupied calcium-carbonate dwellings can serve as a sort of gateway drug. "Once you get a love for shells," Leal says, "I hope you learn to care about the animals that make them."
Read more » click here
---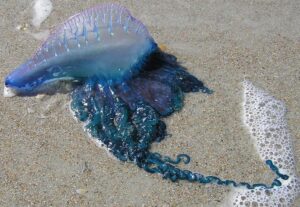 Jellyfish
Jellyfish and Portuguese Man of War have been spotted along the surrounding area beaches already this season and the little floating creatures can pack a punch. Often times beachgoers will spot them washed up on shore and other times they can be spotted in the water, but it is best to avoid them when you can. "While all jellyfish sting, not all contain poison that hurts humans. Be careful of jellies that wash up on shore, as some can still sting if tentacles are wet. NOAA recommends that if you are stung by a jellyfish to first seek a lifeguard to give first aid. If no lifeguards are present, wash the wound with vinegar or rubbing alcohol," NOAA suggests. And what about that … other method of treating stings? Turns out, it's a myth. In fact, urine can actually aggravate the stinging cells of jellyfish, making things worse. These cells, which detach and stick into the skin of prey, can continue to inject venom. Urine, as well as fresh water, can cause an imbalance to the salt solution surrounding the stinging cells, causing them to continue to fire. According to Scientific American, if you don't have vinegar or rubbing alcohol, rinsing with saltwater may be your best bet.
At the beach? Don't pop the 'balloons!'
We've definitely had some windy weather in the past few days. And on the coast, those winds bring with it an interesting sighting! The Cape Lookout National Seashore Park posted on Facebook about some very temptingly poppable-looking things that have been washing up on their beaches. These little "balloons" are gas-filled floats that keep the Man-o-War jellyfish afloat as they drift through the ocean. The winds can pick these floats up and they can wind up on the beach, but the folks at the park caution that no matter how tempting it is, you should not pop these things! "Give them a wide berth," the Facebook post ways. These are carnivorous jellyfish and use their dangling tentacles to kill their prey. Even washed ashore, the tentacles still pack a punch, so don't mess with the balloons! Stepping on it will hurt!
Read more » click here
Beached man o' war warning issued
Invading Portuguese man o' war have begun to pop up on local beaches as well as in Facebook posts, spurring the town of Oak Island to warn people to keep their distance from the stinging sea creatures. The town posted on its Facebook page not to touch these marine "zooids," which are not jellyfish although they resemble and are related to them. The National Oceanic and Atmospheric Administration said the creature was so named because it looked similar to an 18th-century Portuguese warship. The balloon portion of their bodies can be blue, violet, or pink, according to NOAA. The federal agency also said man o' war tentacles and polyps on average can be 30 feet long and may be as long as 100 feet. Venom in the tentacles can paralyze and kill small fish and crustaceans. Man o' war encounters are also not very pleasant for humans. "UN-FUN FACT: Those zooids can still pack a VERY painful sting for SEVERAL WEEKS after washing ashore," the town posted. Myra Saylor commented on the post she had been stung twice by man o' war and it was painful. The stings can even be deadly for some, according to NOAA at tinyurl.com/mtvm3fcc. "It packs a painful punch and causes welts on exposed skin," NOAA said. The creature's photos have recently appeared in Friends of Sunset Beach, NC Facebook group. Kay Carlson reported three on the east end of the island March 7. Marilyn Kay Snediker-Young posted she saw some man o' war on Ocean Isle. Lisa Coons posted a photo in the group of a small one on Holden Beach. Oak Island officials wrote in the town post to leave the animals alone because nature will clean up after itself when the man o' war wash ashore. The post said birds, crabs and other scavengers will get to them soon. In the meantime, humans should stay away. The town also said if someone is stung, call 911. Urinating on a sting is an urban myth and will not help. According to Oak Island Water Rescue, treatment with vinegar and hot water can help reduce pain from a man o' war sting, but for severe symptoms
medical attention is "highly encouraged."
Beacon
Portuguese man o' war
The man-of-War are not usually in the area unless pushed to the coast by wind and ocean currents. It is a purple-blue color and can be up to 10 inches long. The Portuguese man o' war (Physalia physalis), is not a jellyfish but related to the species and is highly venomous. It has numerous venomous microscopic nematocysts which deliver a painful sting powerful enough to kill fish. Stings can result in intense joint and muscle pain, headaches, shock, collapse, faintness, hysteria, chills, fever, nausea, and vomiting. Severe stings can occur even when the animal is beached or dead. Although it superficially resembles a jellyfish, the Portuguese man o' war is in fact a siphonophore. Like all siphonophores, it is a colonial organism, made up of many smaller units called zooids. All zooids in a colony are genetically identical, but fulfill specialized functions such as feeding and reproduction, and together allow the colony to operate as a single individual.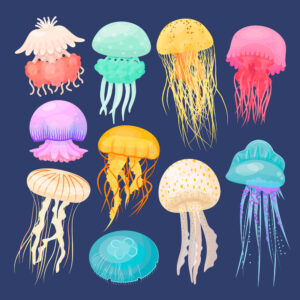 ---
Factoid That May Interest Only Me –
---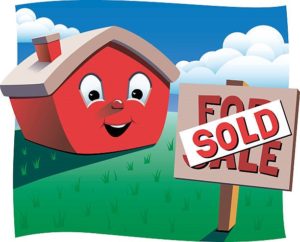 Houses and apartments hard to find these days
Local homes and rental units are hard to come by now, with a scarcity of suitable living quarters on the market. According to the Brunswick County Association of realtors, new listings are down almost 30%, and average sale prices are up almost 20% due too little to no inventory. The release says the total sales volume is down 1.5% because of higher-than-normal price sales. Those prices rose because of little inventory and strong demand. The county had more than $161 million in total sales volume during January, a 1.5% drop from this time last year, which was nearly $164 million. New listings dropped from 552 to 387 and sales dropped 17.4% from 465 to 384. Active listings also dropped by 40.8% compared to this time last year. The number of listings went from 1,122 last year to 664 — a 12-month low. The release said average prices, meanwhile, rose 19.3%, going from $352,452 to $420,409. This year 11 sales were higher than $1 million and two sales higher than $2 million. Twenty-six% of home sales were more than $500,000. "With little to no inventory, few new listings and selling prices continuing to rise, the luxury sales are leading the way for a strong market in 2022," BCAR CEO Cynthia Walsh said, adding a continuation of conditions that were seen last year is expected. Outgoing BCAR president Jennifer Brown said this is the lowest inventory she has seen. Because there is so much more demand than inventory, prices keep rising, she said, adding the situation is great for realtors but competitive for buyers. Brown said the market could average out in the next five years, but that remains uncertain. Brown said when COVID first hit two years ago, realtors had a moment to figure out whether they were essential workers before the market went crazy. Chris Bryan, sales manager, and Sunset Beach broker-in-charge at Coldwell Banker Sloane Realty, said this is an issue on the house sales front and long-term rental market. "I currently have no inventory on the long-term rental side, whatsoever," he said. Bryan said he has about 90 occupied units with no availability, adding this isn't a normal market. Before COVID, he averaged about six or more vacancies. "Ever since the onslaught of COVID, the whole world wants to be here," he said. Bryan said he has a diversity of tenants. Some are renting while watching their new home being built while others are renting so they don't have to deal with the problems that arise with being homeowners during their retirement years. He said he wished he had a crystal ball to see the future. He said in his opinion, market values will eventually have to slow down or level out. But he suspects market activity will continue to be high locally. "We are obviously here at the beach, and we're still relatively uncrowded," he said, noting the county has offerings attracting people to move here. Bryan noted rising prices have also made it difficult for someone to rent in the area. He said average rental amounts have gone up about 20% in the last two years. His phone also rings constantly as people look for potential rentals. Bryan and Brown agreed new construction will offer a little relief. "Our little area is definitely on the map now, and it's definitely been discovered," Bryan said.
Beacon 
---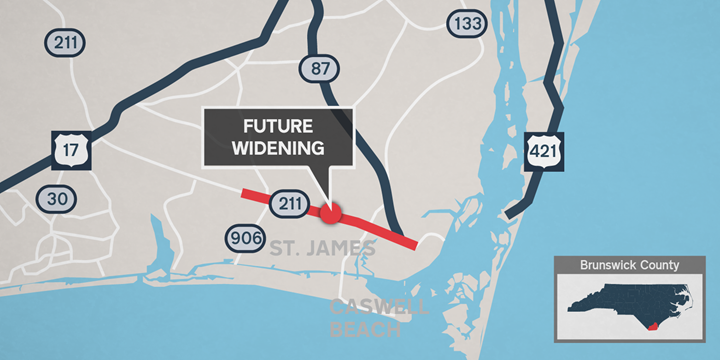 This road project is crucial to Brunswick County.
Here's why you haven't noticed it yet.
If you weren't looking for it, it could be easy to miss one of the largest and most long-awaited infrastructure projects in recent Brunswick County history. As of January, contractor crews have begun work on the N.C. 211 road widening project, which will expand a 7.2-mile stretch of Southport-Supply Road from two lanes to four lanes between N.C. 906 and N.C. 87.The $217 million project was in development since 2007 but was pushed back twice due to funding shortfalls and design changes. The project is now scheduled for completion in the fall 2026. Though work began in January, according to NCDOT communications officer Lauren Haviland, the public won't notice shifts in traffic until the middle of 2023. "When people think of the project starting, they think of shovels and heavy equipment," Haviland said. "There's going to be a lot of work done that does not impact traffic for the next year and a half plus." The first phase of active construction that people may notice, Haviland said, will begin at the end of February or beginning of March. During that time, crews will be clearing the area, mostly of trees, to prepare for future work. Work began at about the halfway point between N.C. 906 and N.C. 87 and will work north before heading back toward Southport. Project plans call for the contractor to improve one side of the highway while maintaining two-way traffic on the other side. Once half the road is complete, traffic will be directed to the opposite side for the rest to be widened. The project will also add an interchange with two bridges carrying N.C. 906 over N.C. 211, and another interchange with N.C. 211 and N.C. 133 with a bridge and on/off ramps. St. James Mayor Jean Toner said the improvements, which would elevate the road in some areas, will help with flooding during storm events and provide safer evacuation routes. "It's going to be a tremendous benefit when it's finished," Toner said. "Not just St. James but all the surrounding communities; we're all going to benefit from the improved access." The project aims to improve congestion on the highway, which is expected to increase in average daily trips from 28,000 vehicles per day in 2019 to 44,000 vehicles per day by 2039. According to Southport Mayor Joseph Hatem, there are times where N.C. 211 is backed up in the city for over a mile. "This is planning for the future," Hatem said. "We're just going to have more and more traffic as the decades progress, not only with people moving here but with the tourism industry, which is going to be our economic engine more and more."
Read more » click here
---
Hot Button Issues –
Subjects that are important to people and about which they have strong opinions
---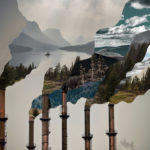 Climate
For more information » click here

There's something happening here
What it is ain't exactly clear.
---
UN climate report urges world to adapt now, or suffer later
Summary
U.C. climate report says drastic action needed
'Delay means death' says U.N. secretary general Guterres
Change impacting world faster than anticipated – report
Breaching 1.5C threshold will cause irreparable damage
'Brief and rapidly closing window' for action
Climate change is upon us, and humanity is far from ready, the United Nations climate panel warned in a major report on Monday. Noting that nearly half the world's population was already vulnerable to increasingly dangerous climate impacts, the report calls for drastic action on a huge scale: A third to a half of the planet needs to be conserved and protected to ensure future food and freshwater supplies. Coastal cities need plans to keep people safe from storms and rising seas. And more. read more
"Adaptation saves lives," U.N. Secretary-General Antonio Guterres said with the report's release. "As climate impacts worsen – and they will – scaling up investments will be essential for survival… Delay means death."
The report is the latest in a series by the Intergovernmental Panel on Climate Change (IPCC) detailing the latest global consensus on climate science. This report, however, focuses on how nature and societies are being affected and what they can do to adapt. read more
On nearly all counts, the report makes clear that climate change is impacting the world far faster than scientists had anticipated. Meanwhile, countries have failed to rein in planet-warming carbon emissions, which continue to rise. "Unchecked carbon pollution is forcing the world's most vulnerable on a frog march to destruction," Guterres said in a video address Monday. "The facts are undeniable. This abdication of leadership is criminal."
MITIGATION
While governments need to drastically curb their emissions to prevent runaway global warming, they can also work to limit suffering by adapting to the conditions of a warmer world, the report says. That will take a lot of money – to finance new technologies and institutional support. Cities can invest in cooling areas to help people through heatwaves. Coastal communities may need new infrastructure or to relocate altogether. "In terms of transformational adaptation, we can plan it and implement it now, or it'll be thrust upon us by climate change," said Kristina Dahl, a climate expert at the Union of Concerned Scientists, who was not involved in writing the report. But in some cases, the report acknowledges, the costs of adapting will be too high. The report's release three months after global leaders met at a climate summit in Glasgow, Scotland, highlighted the urgency of efforts to contain global warming to within 1.5 degrees Celsius (2.7 degrees Fahrenheit) of pre-industrial temperatures. Breaching that threshold will deliver irreversible damage to the planet, it says. And every increment of warming will cause more pain. read more
"Adaptation is not a get-out-of-jail-free card. There are limits to adaptation," said Maarten van Aalst, director of the Red Cross Red Crescent Climate Centre and a report co-author. "We should reduce greenhouse gas emissions because if we don't, it's going to get really bad." Limiting global warming to close to 1.5C may not prevent losses to nature, societies, or economies, but will substantially reduce them, the report says. Having already warmed 1.1C, the planet is expected to hit the 1.5C threshold within two decades.
SOCIAL JUSTICE
Societies will fail to adjust well to a warming world if they aren't socially inclusive in tackling the task, the report warns. Solutions need to consider social justice and include Indigenous populations, minorities, and the poor, it says. "It's the poor and most marginalized who are most vulnerable," said Timon McPhearson, an urban ecologist at The New School in New York and one of the report's 270 authors. That includes people living in developing countries in Africa, South Asia, and small island nations, as well as marginalized communities in wealthy nations such as the United States. Without inclusive economic development in Africa, for example, climate change is expected to push 40 million more people into extreme poverty by 2030. Providing social welfare or jobs that also protect the environment – for example uprooting invasive trees that deplete water supplies – can go a long way towards helping vulnerable populations, said report co-author Christopher Trisos, a climate risk researcher at the University of Cape Town. read more
But time is running out to make the society-wide transformations needed, the authors warn. The decisions society makes in the next decade will set the climate path to come. "There is a brief and rapidly closing window to secure a livable future on the planet," said Hans-Otto Portner, co-chair of the IPCC working group that generated the report. "We need to live up to this challenge."
Read more » click here

5 takeaways from the latest United Nations climate change report
Monday's IPCC report is a warning letter to the world. Here's what you need to know from the more than 3,500-page document.
The latest report from the United Nations Intergovernmental Panel on Climate Change is a warning letter to a world on the brink. A sweeping survey of the most advanced climate science on the planet, it recounts the effects rising temperatures are already having and projects the catastrophes that loom if humans fail to make swift and significant cuts to greenhouse gas emissions.
The more than 3,500-page document is rife with devastating details about the toll of rising sea levels, scorching heat and escalating natural disasters. Here are five key points from the report about what the world stands to lose and all that can still be salvaged.
1)    A certain amount of suffering is inevitable, though adaptation can help
2)    Every incremental increase in temperature will lead to dramatically more disease, death, and frequent, costly disasters
3)    Climate change is battering the places and populations least able to adapt, and that is all but certain to continue
4)    Global warming is wreaking havoc on plants and wildlife
5)    For many locations on Earth, the capacity for adaptation is already significantly limited, even as it becomes more critical
Read more » click here

World must act now to slow global warming: report
Global temperatures will continue to rise unless the world takes action, stresses a new report from the Intergovernmental Panel on Climate Change, or IPCC. Released Monday, "Climate Change 2022: Impacts, Adaptation and Vulnerability" is the contribution of Working Group II to the Sixth Assessment Report of the IPCC. IPCC is the United Nations body that looks at climate change science. IPCC Chair Hoesung Lee said in a statement that the report recognizes the interdependence of climate, biodiversity and people and integrates natural, social, and economic sciences more strongly than earlier IPCC assessments. The report emphasizes the urgency of immediate and more ambitious action to address climate risks. "Half measures are no longer an option." Hoesung Lee explained during a press conference Monday that Working Group I's report released last August shows that human activities have warmed the climate at a rate not seen in at least the past 2,000 years. "We are on course to reaching global warming of 1.5 degrees Celsius within the next two decades. And temperature will continue to increase unless the world takes much bolder action," Hoesung Lee said. "The report is a dire warning about the consequences of inaction. It shows that climate change is a grave and mounting threat to our well-being and a healthy planet. It also shows that our actions today will shape how people adapt to climate change and how nature responds to increasing climate risks." Human-induced climate change impacts noted throughout the report include increases in temperature, rainfall, and extreme weather, lengthening wildfire season, severe water shortages due to climate change and extreme events such as flooding and droughts, altered food webs and interruption of the supply chain. The report analyzes the effects of climate change by looking at ecosystems, biodiversity, and human communities at global and regional levels. "It also reviews vulnerabilities and the capacities and limits of the natural world and human societies to adapt to climate change," according to IPCC. "The focus of our new report is on solutions. It highlights the importance of fundamental changes in society at the same time as conserving, restoring and safeguarding nature in order to meet the Paris Agreement and the Sustainable Development Goals," IPCC states. "Successful adaptation requires urgent, more ambitious and accelerated action and, at the same time, rapid and deep cuts in greenhouse gas emissions. The quicker and further emissions fall, the more scope there is for people and nature to adapt." A section in the report details risks and options for action for cities and settlements. An atlas to present data and findings on observed and projected climate change impacts and risks is also new in this report. IPCC notes in the report that climate change interacts with global trends such as unsustainable use of natural resources, growing urbanization, social inequalities, losses and damages from extreme events and a pandemic, jeopardizing future development. "Our assessment clearly shows that tackling all these different challenges involves everyone – governments, the private sector, civil society – working together to prioritize risk reduction, as well as equity and justice, in decision-making and investment," said IPCC Working Group II Co-Chair Debra Roberts. This report also reviews regional information to help areas with Climate Resilient Development, a solutions framework that combines strategies to adapt to climate change with actions to reduce greenhouse gas emissions to support sustainable development, according to IPCC. A fact sheet on North America states that "Even if global warming is limited to 1.5°C, human life, safety, and livelihoods across North America, especially in coastal areas will be placed at risk from sea level rise (SLR), severe storms, and hurricanes (very high confidence)." Daniel Bresette, executive director of the Environmental and Energy Study Institute said in a statement that the report released Monday is clear in its findings. "Climate change presents a grave threat to the health and wellbeing of everything on this planet and will require accelerated action to avoid the loss of life, biodiversity, and infrastructure." EarthDay.org President Kathleen Rogers said in a statement that the latest IPCC report comes as no surprise. "While the fossil fuel economy and technologies of centuries past have created in many cases irreversible damage, new innovations, heightened regulations, and increased civic actions can bring about a sustainable future," Rogers said. "Solving the climate crisis requires individuals, businesses, and governments to act boldly, innovate broadly, and implement equitably."
Read more » click here
---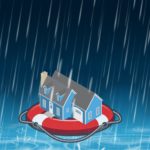 .
Flood Insurance Program
For more information » click here
.
---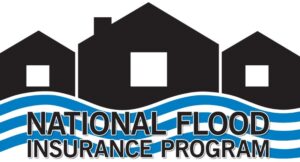 National Flood Insurance Program: Reauthorization
Congress must periodically renew the NFIP's statutory authority to operate. On March 11, 2022, the President signed legislation passed by Congress that extends the National Flood Insurance Program's (NFIP's) authorization to March 15, 2022.
Congress must now reauthorize the NFIP
by no later than 11:59 pm on September 30, 2022
---
The NFIP: Solving Congress's Samaritan's Dilemma
Lawmakers' commitment to a subsidy‐​free system has been imperfect from the beginning, and they have backslid in recent years.
Conclusion
Federal flood insurance arose as a policy device with two purposes: to reduce the use of post‐​disaster congressional appropriations for disaster relief and to impose the cost of rebuilding on the owners through premiums. This has been partially successful. The percentage of pre‐​FIRM structures receiving subsidized coverage has fallen from 75 percent in 1978 to 13 percent in 2018. But some degree of taxpayer subsidy remains and has recently grown. After Hurricane Sandy and subsequent FEMA flood map updating, Congress protected owners from rate increases by grandfathering structures so that they now pay rates that are below actuarially fair levels in relation to the specifics of their flood zones and the degree to which they are elevated above the floodplain. Moreover, enforcement of the elevation requirement is spotty at best. The appearance in recent years of private flood insurance may seem to be a hopeful sign that federal flood policy is moving toward something more consistent with the nation's ethos. However, these insurers' entry into the market appears to be the product of cross subsidies within the federal program, not an overall move to replace government protection with private insurance coverage. Once the overcharged properties have largely been moved out of the NFIP and in to private coverage, the remaining policies will likely be explicitly subsidized—either with direct aid following a disaster or with government subsidies to purchase private insurance. It is unclear whether that would be better than the current system. The existence of private flood reinsurance suggests that claims about the impossibility of private provision of flood insurance are incorrect. But even if that's true, there is still the question of whether property owners who currently receive cross subsidies for their waterfront properties are willing to pay actuarially fair rates—and what happens if they do not and then are struck by floodwaters. The NFIP raises other important policy questions. Is the 50 percent "substantially damaged and substantially improved" trigger the right threshold to require property owners to elevate their buildings above BFE? What should be done about the poor enforcement of the BFE requirement? There is also the question of what—if anything—to do about structures that predate federal flood insurance, do not have mortgages, and do not purchase federal flood insurance. Ideally, these structures should present no policy problems at all: their owners are neither asking for nor receiving subsidy and are bearing the cost of their risk taking; moreover, the emergence of a private flood insurance market may provide them with products that they do find attractive. If neither they nor policymakers are time‐​inconsistent on this arrangement, these property owners should be allowed to continue to choose and bear flood risks. But even they receive indirect subsidy through federal grants for local infrastructure following disasters. In short, the NFIP was an important decision by Congress to move away from providing ad hoc disaster aid to flood victims at taxpayer expense. But lawmakers' commitment to a subsidy‐​free system has been imperfect from the beginning, and they have backslid further from that in recent years. The NFIP needs to reembrace the goal of insureds paying actuarially fair premiums. Hopefully, the recent appearance of private flood insurers in the marketplace will help with this and not merely cherry‐​pick cross subsidies in the current system. More hopefully, these private insurers will not suffer the financial wipeout that felled their predecessors a century ago.
Read more » click here
---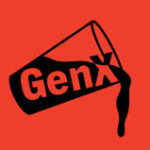 GenX
For more information » click here
.
---
Homeowners Insurance
For more information » click here
---

Hurricane Season
For more information »

click here




.
---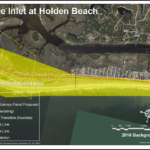 Inlet Hazard Areas
For more information » click here.
.
---
.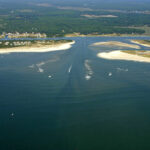 Lockwood Folly Inlet
For more information » click here
.
---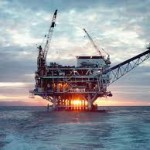 .

Seismic Testing / Offshore Drilling
For more information » click here
.
---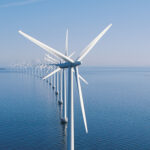 .
Offshore Wind Farms
For more information » click here
---
Things I Think I Think –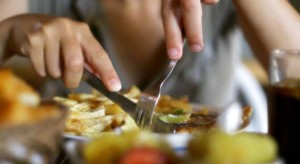 Eating out is one of the great little joys of life.
Restaurant Review:
Dinner Club visits a new restaurant once a month. Ratings reflect the reviewer's reaction to food, ambience and service, with price taken into consideration.
///// February 2020
Name:             Joseph's                                                                                                                Cuisine:         Italian Bistro
Location:      5003 O'Quinn Boulevard, Southport NC
Contact:        910.454.4440 / https://www.josephsitalianbistro.com
Food:              Average / Very Good / Excellent / Exceptional
Service:         Efficient / Proficient / Professional / Expert
Ambience:    Drab / Plain / Distinct / Elegant
Cost:               Inexpensive <=$18 / Moderate <=$24 / Expensive <=$30 / Exorbitant <=$40
Rating:          Three Stars
Probably easier to get to by boat than by car but don't be discouraged by the trip for good things can be found in out of the way places. Located at the South Harbour Marina, the view overlooking the marina and ICW is outstanding. It's a busy place, reservations are not accepted, so be cautious about making dining plans during prime tourist season. The menu reflects home-style interpretations of their family favorites and is the finest Italian cuisine in the area.
---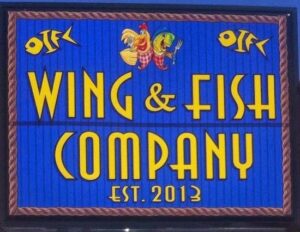 This Brunswick couple is bringing the county fresh seafood and popular restaurants
Stephanie and Barrett McMullan said they learned about the restaurant business by immersing themselves in it. Barrett's background is in commercial real estate and fishing. Stephanie's restaurant experience was at a coffee shop as a teenager.  Then came a business project. Their McMullan family's company renovated an historic building that dates to the 1900s at 4764 Main St. in downtown Shallotte. They took the former department store and made it restaurant ready. Unfortunately, four eateries opened and closed in the space within five years. "It was ready for someone to just come in," Stephanie said. "We decided to try it." They reopened as Wing & Fish Company in 2013 with the former restaurant's chef and general manager who help showed them the ins and outs of the business. The McMullans are also friends with the Eure family who owns one of the state's classic restaurants, the Angus Barn in Raleigh. "They have mentored us," Stephanie said. "They've helped us with everything from how to place food orders to how to do payroll." It worked. In nine years, Wing & Fish has become one of Shallotte's most popular restaurants. The couple have since opened the Ocean Isle Fishing Company restaurant in Ocean Isle Beach and are close to bringing Smok'd to Shallotte this spring.  "At first we thought that restaurants weren't succeeding here because it's too big," said Barrett McMullan of their Wing & Fish Co. location. With that in mind, they tried to create a concept that offered something for everyone — jumbo wings, community gathering place, a comfortable environment, lots of TVs and lots of sports.  But one of the real gems of the menu are the fresh, local seafood dishes created by chef Vernon Groves.  "We travel and we go out to eat everywhere we go," Barrett said. He knows that some of their seafood entrees, many of them using fish caught off the Brunswick County coast, compare favorably to similar dishes served in more expensive restaurants across the country. "I know what we have here," he said. Another reason for taking over Wing & Fish was that they knew they would have a chance to expand to the space beside the family's Ocean Isle Fishing Center business in Ocean Isle Beach, which has four offshore fishing boats and offers rentals.  In 2014, they added a restaurant and tiki bar there. "It has a different atmosphere," Stephanie said. "Where Wing & Fish is warm and cozy and comfortable, Ocean Isle is more like a tropical vacation." Over the last several years, they've been building on the success of both restaurants. Stephanie, who describes herself as a foodie, said they are constantly making updates and checking out other restaurants, here and elsewhere, to hone their craft. One of the things that Barrett is most proud of are the fundraising events and community outreach they do each month. Last year, they raised close to $15,000 for local non-profits. Many restaurateurs would be satisfied. "But the thing is that Barrett just can't sit still," Stephanie said.  So, he's been busy with the ideas for a new restaurant at a waterfront space just a block from Wing & Fish in Shallotte. "Smok'd going to be high-end barbecue," Stephanie said. Look for inventive sides, smoked meats, and the fresh, seasonal seafood you can find at their other restaurants, too. For the McMullans, it's a restaurant they think will add something unique to the growing Shallotte scene. As their businesses have grown, it's meant more opportunities for the 150 or so people they employ. Longtime manager Chris Burrows is becoming a district manager to oversee all the restaurants. Chef Groves is moving to Smok'd when it opens. And Haley Causey is going to become the general manager at Wing & Fish. She started working for the couple as a teenager. "She was a hostess at Ocean Isle," Stephanie said. She then became a server and eventually moved to the Shallotte location. The McMullans said that most of their management started in other positions at the restaurants. "It's been a good experience," Causey said. "We had a busy year last year — there was no off season this year — and we're looking forward to a busier one this year. Summer's on the way." In the time since they've opened Wing & Fish, Stephanie said that the dynamic has changed. More people are coming to the restaurant no matter what time of year. So much so that she is hoping to grow their original restaurant. Stephanie would like to expand next door and add a bigger bar. After Smok'd, that might be the couple's next project.
Read more » click here
---
Book Review:
Read several books from The New York Times best sellers fiction list monthly
Selection represents this month's pick of the litter
/////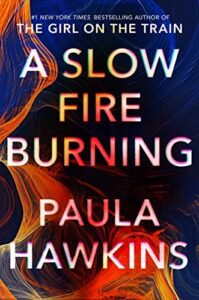 .
A SLOW FIRE BURNING by Paula Hawkins
When a young man is found stabbed to death on a houseboat in London, five people find their lives entangled and scrutinized as the police seek out his killer. The gruesome murder drives this twist-laden psychological suspense novel, the result is a satisfying whodunit.
---

.That's it for this newsletter

See you next month

---

Lou's Views . HBPOIN


.                           • Gather and disseminate information
.                        • Identify the issues and determine how they affect you
.                        • Act as a watchdog
.                        • Grass roots monthly newsletter since 2008