Lou's Views
"Unofficial" Minutes & Comments

---
BOC's Special Meeting 04/25/22
Board of Commissioners' Agenda Packet » click here
Audio Recording » click here

---
1. Discussion and Possible Action on Parks & Recreation Trust Fund (PARTF) Project Grant Application Submission
Agenda Packet – pages 1– 20 which is too large to include here
Previously reported – April 2022
Public Input Meeting 04/18/22

PARTF Grant Application for the Holden Beach Pier (04/01/22)
The Town of Holden Beach will hold a public input meeting exclusively for the purpose of obtaining comments regarding a NC Parks and Recreation Trust Fund (PARTF) grant project application for the pier property (441 Ocean Boulevard West). The meeting will be held Monday, April 18th at 10:00 a.m. in the Town Hall Public Assembly (110 Rothschild Street, Holden Beach, NC 28462). We look forward to seeing you at the meeting to explain this exciting grant opportunity and receiving your comments!
Public Input Meeting (04/13/22)
The Town will hold a public input meeting on Monday, April 18th at 10:00 a.m. in the Town Hall Public Assembly. The sole purpose of the meeting will be to receive public comment on submitting a $500,000 grant application to the NC Parks and Recreation Trust Fund regarding reimbursement of pier property acquisition costs. Click here to view the application components. A slideshow presentation will explain the grant documents prior to public comment.  This is a staff run meeting and will not be an official meeting of the Board of Commissioners.  It will not be broadcast on Facebook Live. 
Description and Justification for the: Holden Beach Pier Property Project
Local Government: Town of Holden Beach
Description:
This is land acquisition only project. The property consists of 350 feet (300-foot-wide oceanfront lot and an adjacent 50-foot-wide oceanfront lot) of oceanfront property with a fishing pier. Recreational facilities include the pier, beach access, parking, a pier house, and six full-service camping sites. Additional proposed future facilities include an update to the pier house, a concession facility that will provide food for fisherman and the public, public restrooms and showers, and a deck.
Lot 1 dimensions: 2.94 acres; Lot 2: 0.49 acres.
Justification:
The Town of Holden Beach was presented with the opportunity to purchase the Holden Beach Fishing Pier which includes the ocean pier located on one 300-foot-wide oceanfront lot and an additional 50-foot­ wide oceanfront lot. Collectively, these two lots have 350 continuous feet of oceanfront real estate and total slightly over 3 acres. The property is located in the center part of the island and provides access to 400+ canal properties, as well as many day trippers, that visit the beach daily and park at the pier. The current owner of this commercial property was looking to sell and if the property went to a private buyer all the above-mentioned attributes would be lost. Many canal property owners would have to walk between ¼ mile and a mile to gain access to the beach. The town negotiated a bargain sale as the sale price came in under the appraised value of the property. The property was identified as a future community park on page 40 of the 2021 Comprehensive Parks and Recreation Master Plan. Public surveys and focus group sessions showed that access to fishing and public water access were common high priorities. The town was just awarded a public beach and coastal waterfront access program grant for$180,460.00 toward the cost of the 50-foot lot only. Besides the benefits already mentioned, the property also affords emergency vehicular access to the beach to assist with medical emergencies, access for trash collection along the beach strand, and a means to get large equipment on the beach for periodic beach nourishment. Our moniker is, "The Family Beach", and the acquisition of this iconic landmark for the town signifies commitment to maintain a culture that recognizes the importance of family and family­ friendly recreational pursuits. As individuals spoke in previous public hearings, they referenced learning to fish from the pier and wanting to have the ability to take their grandchildren to fish and walk on the pier. The acquisition of the property adds an iconic attraction to what can be considered the biggest playground (the beach strand) the town has for the public and visitors to enjoy.
Regular Meeting 04/19/22
Discussion and Possible Action on Parks & Recreation Trust Fund (PARTF) Project Grant Application Submission – Assistant Town Manager Ferguson
Agenda Packet – pages 29 – 47 which is too large to include here
Based on the BOC's direction to pursue grant opportunities to assist with land acquisition related to the pier properties, staff has prepared a PARTF application (Attachment 1). The application is  land acquisition only in the amount of $500,000. Staff applied for a waiver in the June timeframe of last year which affords the town two application cycles for this grant. Decisions are expected to be reached by the PARTF Commission in last summer/early fall. The Basic Facts and Assurances page requires that the application be approved by the local governing board.
Suggested Motion: Motion to submit a grant application in the amount of $500,000 to the NC Parks and Recreation Trust Fund.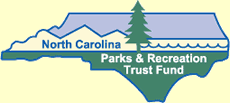 Christy did the slide show presentation that was presented yesterday at the Public Input Meeting for the NC Parks and Recreation Trust Fund (PARTF) grant project application for the pier property. The Board had concerns about an encumbrance with significant financial penalties if we ever plan to sell the property for any reason. In other words, you are basically giving up the land in perpetuity. They were informed that this restriction is attached to accepting all grants. The decision was made to wait for the report on the engineers report on the pier condition. At that time, they can decide whether to move forward with the grant application next year.
A decision was made – Not Approved (3-2)
Commissioner Brown and Dyer supported the motion
Update –
Brittany the state coordinator for the PARTF was available by phone to elaborate on questions that were previously answered by Christy, but the Board still had some concerns about. It appeared that the Board were satisfied with her responses.
Pat pointed out that this encumbrance was never mentioned before. The Board should do what they said they were going to do. There was never any discussion about turning this into park land. The public should have an opportunity to weigh in on this decision.
Brian passionately stated his position, that they never ever will sell this piece of property it is for the public to enjoy from now on. All of his questions were answered, but still would like some additional clarifications to ensure most of the proposed options are still on the table. He said that they have an obligation to make sure whatever they do doesn't cost the taxpayers on this island anything. They made commitments and need to do what they said to make it revenue neutral. He would prefer to have more time to make major decisions like this, but unfortunately they don't.
A decision was made – Approved (4-1)
Commissioner Kwiatkowski opposed the motion
Public Comments / Vicki Myers
I am writing about the re-vote on applying for the PARTF grant.  Please wait until you have developed a complete site plan for the property.  Here is why:
You unanimously adopted a plan for the pier which included a leased restaurant and retail space.  It is doubtful that these uses would be considered "recreation" and would therefore not be allowed.

You presented this plan to the LGC when you went for loan approval.

You told the LGC that if the pier was found to be "a lemon" the value of the land covered the note – implying that you could sell the property if needed.

The grant is for $500,000, yet you expected $50,000 annually in restaurant rental income.  The payback is 10 years.  If you plan to hold the pier forever then you would forego the rental income after 10 years.

The loan documents seem to imply that the restrictions required by accepting the grant are not allowed. 
You have already stated that you could apply for the same grant next year.  Please wait until then, after the pier inspection is completed and after you have developed a site plan for the property.
On the surface, a half million-dollar grant looks great.  That is a half million that taxpayers don't have to pay.  But looking at the whole it would not be wise to apply for or accept this grant at this point. 
Please exercise your fiduciary responsibility and act accordingly!

Although the in perpetuity is a serious encumbrance, I really can't imagine a scenario where we would need to sell the pier property. That said, it seems like a poorly thought-out policy shift. After the last brouhaha over purchasing the pier property it would seem prudent that the Board asks for public input, so it gets a better feel for what the community wants.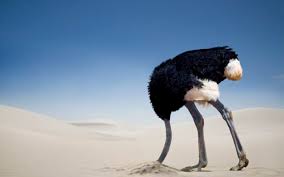 Mayor Pro Tem Smith keeps saying that the majority of the island residents support the pier property purchase. He then doubled down by saying only a small group objected and attempted to stir things up. HBPOA did two surveys, the first one had 768 responses with 538 residents or 70% against and the second one had 969 responses with 579 residents or 60% against. With all due respect, most property owners did not support the pier purchase, that's just balderdash. It's hard to imagine based on those two surveys that he thinks the majority of the island property owners supported the pier purchase, bless his heart. At best you might be able to make a case that the community was split but even that would be a dubious claim. Rick previously said that the petition originated by Keith Smith validates the position of the Board on the pier purchase. The petition is poppycock! This is a Change.org petition, in other words, anyone in the world can sign the petition.  Let me get this straight; he pooh-poohed the HBPOA property owners survey but an off-island petition with similar numbers validates their position. Are.. You.. Kidding.. Me?! Despite the public's lack of support, this Board decided to move forward with the pier properties purchase anyway. I believe that they are trying to do the right thing and I applaud their altruistic approach, that is to do the greatest good for the greatest number. They were elected to office to make decisions for their constituents, and they get to vote as they see fit, that's their prerogative. We are where we are, so be it. The point is that most of the residents did not support the pier purchase, so "Don't pee on my leg and tell me it's raining"!
Sheesh!!!      
---
BOC's Regular Meeting 05/17/22
Board of Commissioners' Agenda Packet click here

Audio Recording » click here
---
1. Police Report – Chief Jeremy Dixon
Agenda Packet – pages 19 -21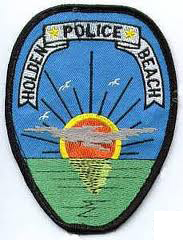 It's the beginning of the busy season on Holden Beach
Memorial Day is the official kickoff for the 100 fun days of summer
Briefly reviewed applicable seasonal ordinances
The police department currently has only eight (8) officers of the ten (10) they are budgeted to have
They will implement the no left turn coming off the bridge on Saturdays from 9am to 3pm
Reminded everyone its Hurricane Season – be prepared, have a plan!
National Peace Officers Memorial Week is this week
---
Golf carts are treated the same as any other automotive vehicle.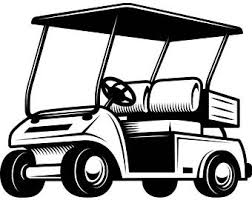 In the State of North Carolina, if a golf cart is to be operated on the streets, highways, or public vehicular areas, it is considered a motor vehicle and subject to all laws, rules and regulations that govern motor vehicles. In short, the golf cart must have all of the following:
The driver MUST

have a current, valid Driver's License

Child Restraint Laws must be followed
Headlights
Tail lights
Turn signals
Rear view mirrors
State Inspection Sticker
License Plate Issued by NCDMV
Liability Insurance
All of the streets in the Town (including the side streets) are considered streets or public vehicular areas according to the State Law. This means that to operate a golf cart anywhere on the island, you must meet the standards above.
---
Crime Prevention 101 – Don't make it easy for them
Don't leave vehicles unlocked
Don't leave valuables in your vehicles
Public Safety Announcement
The Police Department would like to remind everyone that it is important to protect your personal property. Remove all items of value from your vehicle when you are not driving it. Always lock your vehicle doors when you are not in it. Leaving items on display, whether on the dashboard or sitting on a passenger seat, is an invitation to opportunist individuals. Make sure to follow these important tips!
---
A reminder of the Town's beach strand ordinances:
…..1) Chapter 90 / Animals / § 90.20 / Responsibilities of owners
…….a) pets are not allowed on the beach strand except between 5p.m. and 9a.m. daily
…….b) dog's must be on a leash at all times
…….c) owner's need to clean up after their animals
…..2) Chapter 94 / Beach regulations / § 94.05 / Digging of holes on beach strand
…….a) digging holes greater than 12 inches deep without responsible person there
…….b) holes shall be filled in prior to leaving
…..3) Chapter 94 / Beach regulations / § 94.06 / Placing obstructions on the beach strand
…….a) all unattended beach equipment must be removed daily by 6:00pm 
---
Pets on the beach strand
Pets – Chapter 90 / Animals / §90.20
Pets must be on a leash at all times on the island.
From May 20th through September 10th
It is unlawful to have any pet on the beach strand
. * During the hours of 9:00am through 5:00pm
---
Unattended Gear
Ordinance §94.06 was passed on September 14, 2010. All unattended beach equipment must be removed from the beach by its owner or permitted user daily. All unattended personal equipment remaining on the beach between the hours of 6PM and 7AM will be classified as abandoned property and will be disposed of by the Town.
---
Golf Carts
Golf carts are treated the same as other automotive vehicles. Town ordinances state no parking anytime on OBW. Therefore golf carts are illegally parked when left by any beach access points.
---
Parking
§72.02 PARKING REGULATED ON PUBLIC STREETS AND RIGHTS-OF-WAY.
(1) All vehicles must be as far off the public street rights-of-way as possible; and
(2) No vehicle may be left parked on any portion of any roadway; and
(3) No vehicle may be parked on portion of the sidewalk. 
---
2. Discussion and Possible Action on Canal Dredging Master Plan – Shane Lippard, Right Angle Engineering (Assistant Town Manager Ferguson)
Agenda Packet – page 22, plus separate packet
The canal dredging working group agreed to pursue an updated Canal Dredging Master Plan. Right Angle Engineering (RAE), the engineer of record for the program, conducted the update. Shane Lippard is here this evening to answer any questions that you may have regarding the document. A draft was reviewed by the representatives from the working group who were able to attend the April 22, 2022 meeting and a few minor suggestions were given to RAE for follow-up. The plan has been approved by the Board of Commissioners in the past, with the last update being completed in 2016.
Canal Dredging Master Plan Packet » click here  
Update –
Plan was updated and is being submitted to the Board for approval. Motion was made to accept the updated plan.
A decision was made – Approved unanimously
---
3. Discussion and Possible Reclassification of Code Administrator Position and Corresponding Salary Increase – Town Manager Hewett
Agenda Packet – pages 23 – 26
In accordance with Article II, Section 6 of the Town of Holden Beach Personnel Policy, it has been brought to my attention that the Codes Administrator position needs to be reclassified.
Based on the ever-expanding scope and responsibilities of the Code Administrator position and the pay rates of nearby municipalities, I recommend a revision to the classification and pay plan. The position is currently classified as Grade 21, with a pay range of $52,944 – $79,416. I recommended that the position be moved to Grade 24, with a pay range of $61,290 – $91,935. I also recommend that the position be renamed from Codes Administrator to Building & Inspections Director.
The Town has benefited by having Tim Evans serve the town since 2010. He is an experienced inspector who holds Level 3 certifications in all building related fields. His certifications aid the town in maintaining our CRS rating. With the addition of a new employee in his department, he will now supervise three employees, in addition to performing his inspector, planning and department head roles. Based on similar roles in neighboring municipalities, Mr. Evans' salary should be increased to $87,500, which can be accommodated within existing funds.
Suggested Board Action: Approve reclassification and corresponding salary increase.
 Update –
Item was removed from the agenda

In 2019, not that long ago, we paid a consultant Management and Personnel Services Group (MAPS) to determine pay grades and pay ranges for all our employees.
They determined the following:
Code Officer grade 21
Assistant Town Manager grade 21
Public Services grade 23
Police Chief grade 24
Town Manager Hewett uses MAPS job description as justification, yet they determined the position should be Grade 21. What's the point in paying for expert advice if we are just going to make stuff up as we go? The request is for the position to be Grade 24 and  his salary to be increased to $87,500, this is a $16,228 increase or almost 23%. Timbo is not even at the top of his current pay range. The max is $79,416 and his current salary is $71,272 so he is only at 90% of the max. That means there still is $8,144 available within the current pay range. The Town Manager has plenty of flexibility to increase his pay and should work within the existing plan. Really this discussion can and should be held in closed executive session. I'm just saying this is completely unnecessary.
---
4. Discussion and Possible Approval of Ordinance 22-13, An Ordinance Amending the Holden Beach Code of Ordinances, Chapter 92: Nuisances (Outside Lights) – Mayor Pro Tem Smith
Agenda Packet – pages 27 – 29
§92.31 PURPOSE.
It is the intent of this subchapter to permit sufficient outside lighting to provide for the safetyand security of citizens while preventing undue distraction to residents or guests, and to provide a safe and welcoming environment for Nesting Sea Turtles.
§92.32 UNLAWFUL LIGHTS.
It shall be unlawful for any outside light to be installed or directed:
(A) To interfere with the vision of the operator of any motor vehicle on any street or waterway; or cast any amount of Direct light more than 15 feet from the footprint of the residence and no direct light on the south side of the ocean front homes
(B) Decorative , safety and security lights directed seaward of any ocean front home set with all night timers or day / night photo cells.
§92.33 LIGHTS PERMITTED IN R-1 AND R-2 DISTRICTS.
(A) Decorative lights except on ocean front walkways or walkway seating structures and landscape area on the south side of oceanfront homes
(F) Pool  lights within the confines of pool fencing or directed into the pool area.
(G) One yard light per living unit provided:
It does not exceed ten feet in height and does

exceed 900 lumens.

External ocean front lights used exclusively for safety purposes shall be limited to the minimum number necessary for safety. Such lights shall be shielded as required to achieve their functional roles and shall use motion activation that keeps the lights off except when approached and turn back off within five minutes per activation as required.
Previously reported – October 2021
Commissioner Smith in conjunction with the Turtle Patrol wants to address light pollution and restrict oceanfront lighting. Decision was to have our attorney and our building inspector review the ordinances and make a recommendation for any potential changes to the existing ordinances.
Previously reported – November 2021
Turtle Patrol representative was scheduled to speak but unfortunately was unable to attend tonight's meeting.
Previously reported – January 2022
Discussion and Possible Action on Ordinance 22-01, An Ordinance Amending the Holden Beach Code of Ordinances, Chapter 92: Nuisances (Outside Lights) – Inspections Director Evans
Agenda Packet – pages 67 – 70
The Board requested that Inspections Director Evans and Attorney Green look into possible changes to the Town's lighting ordinance that would restrict oceanfront light. Ordinance 22-01 has been prepared based on this request. Attorney Green has reviewed the proposed ordinance and is fine with the wording.
Ordinance 22-01 is before the Board for consideration.
Item was removed from the agenda

Hard to imagine our town attorney and Planning & Inspections Director approved this as written. The ordinance changes created more problems than it solved. It was removed from the agenda, needs to be revised before being put on the agenda again.
Update –
Item was removed from the agenda again

This was originally submitted in October of 2021, and we still have not been able to put together a coherent ordinance that actually addresses the issue that initiated the request to amend the ordinance.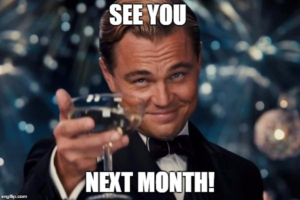 ---
5. Discussion and Provision of Staff Direction Concerning the Closure of a Portion of Carolina Avenue (Between Jordan Boulevard and Quinton Street) and Related Block Q Site Development Actions – Town Manager Hewett
Agenda Packet – pages 30 – 33
North Carolina Statute §160A-299, lays out the process to permanently close a street/alley. Attached is a summary of the process (Attachment 1).
A draft resolution of intent is included for your review (Attachment 2). In order for the Board to adopt the resolution of intent to close Carolina Avenue from its intersection with Jordan Boulevard to its intersection with Quinton Street, it would require a property survey of the specific road area proposed to be closed to obtain a metes and bounds description.
Staff seeks direction on if the Board would like to move forward with the process to close a portion of Carolina Avenue and on related Block Q site development actions.
Previously reported – April 2022
Discussion and Possible Approval of Contract between the Town and Holden Beach Enterprises for the Purchase of Block Q – Attorney Green
a. Ordinance 22-10, An Ordinance Amending Ordinance 21-13, The Revenues and Appropriations Ordinance for Fiscal Year 2021 – 2022 (Amendment No. 15) – Town Manager Hewett
Agenda Packet – pages 82 – 96 which is too large to include here
EXHIBIT #l
The Lots are identified as shown on Map 4, Page 2, Block Q, Brunswick County Registry, and have been assigned the following tax parcel identification numbers:
– Lot #1 (232NF004);
– Lot #2 (232NF005);
– Lot #3 (232NF003);
– Lot #4 (232NF006);
– Lot #5 (232NF002);
– Lot #6 (232NF007);
– Lot #7 (232NF001);
– Lot #8 (232NF008); and
– An unnumbered Lot (232NF029) located North of Lots 7 and 8, bounded by South Shore Drive to the East, and Jordan Boulevard to the West.
EXHIBIT #2
Purchase Price is

$2,200,000
Seller will gift $200,000 to the Buyer, making the reduced purchase price $2,000,000.00
Buyer will pay $1,000,000 to the Seller

at closing.



The remaining balance of $1,000,000 will be financed by the Seller for three years in equal annual payments of principal plus interest on the unpaid principal balance at the rate of 3.18%, per annum.

To provide for initial portion of funding required for purchase contract of "Block Q" [+$1,000,000]
To View Parcels » click here
Brunswick County – Basic Search
Select Parcel Number
Enter Parcel Number
Click Owner Name
Click View Map for this Parcel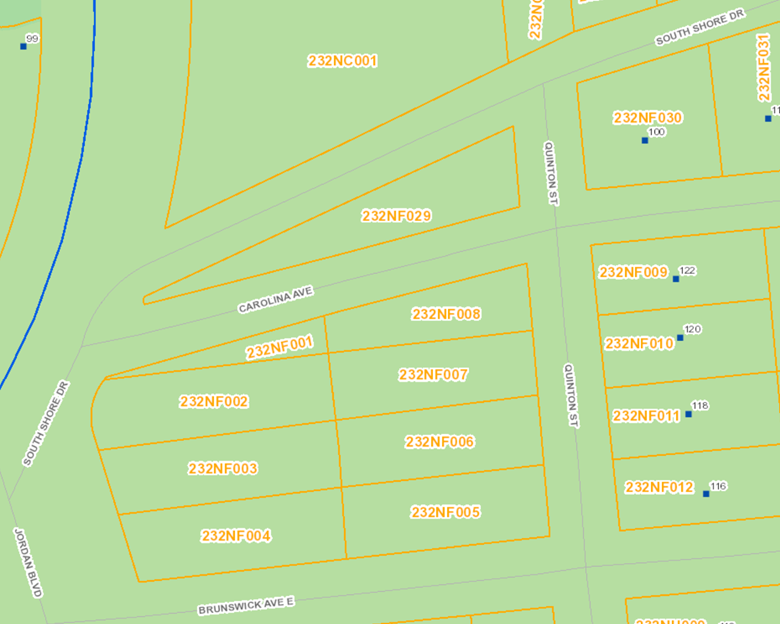 The Town plans to purchase nine (9) parcels referred to as Block Q. Attorney Green briefly reviewed potential issues and made his recommendations as how to proceed. This is a step that we need to take, so contract can be presented to the seller. The Board approved moving forward with closing to be scheduled on May 2nd. We will pay $1,000,000 at closing with the remaining balance will be paid in three (3) payments do annually on the date of the closing.
A decision was made – Approved (4-1)
Commissioner Brown opposed the motion
Holden Beach to buy 1.5-acres for future paid parking lot
It's common to see Holden Beach day trippers park along a privately owned vacant lot off N.C. 130 before launching their boats or casting their lines. Now they'll have to pay. The town of Holden Beach purchased the 1.5-acre property between Shore Drive and Brunswick Avenue, commonly known as Block Q, for $2 million to further its paid parking plan. The property could add up to 225 spaces to the roughly 500 the town approved earlier this year, set to take effect May 1. The deal calls for Holden Beach to pay $1 million up front at closing with the seller financing the rest over three years, which will amount to equal payments just under $350,000 each. According to Holden Beach Property Owners Association President Tom Myers, over 80% of homeowners surveyed were opposed to the town buying more land for parking. "Frankly, the transaction is a little weird to me," Myers said. The seller, Holden Beach Enterprises Inc., also "gifted" the town $200,000 off the $2.2 million asking price. According to town attorney Richard Green, there is a roughly $30,000 tax garnishment against the property, which will not come from the town. "Either way, it's not going to affect us. We pay nothing on this garnishment," Green said of moving forward with the purchase before the lien is paid. "That amount will be taken from the seller's proceeds." Myers said while the purchase will bring in more revenue, residents are concerned about the effect it will have on the town's character and traffic. "The fundamental question is how many parking lots do we really need on the island," he said. "Obviously, people that don't live here want to come to the beach and they need a place to park. For the homeowners it's like, do we really want to accommodate bringing all these people and what are the consequence?" In March, the town approved a paid parking plan during the tourist season that's expected to generate about $200,000 each year, which it'll use to help pay off the financing for the pier purchase. The pier property will also be used for paid parking.
Read more » click here
Update –
The intent is to close Carolina Avenue from its intersection with Jordan Boulevard to its intersection with Quinton Street. David provided a draft of a proposed Resolution that will have to be adopted by the Board in order to proceed. A Public Hearing will also be required to move forward. He outlined the steps necessary to make this happen. Motion was made to move forward with the process as outlined.
A decision was made – Approved unanimously
Manager Hewett also asked/recommended for a consultant engineer to work on the site plan/layout for Block Q and also for the pier property in order to get a head start on moving forward on both of those projects. Surprisingly, that opened up a can of worms.  A lot of discussion followed on what could be done as a temporary fix. It did not appear that they were able to come to a meeting of the minds today.
---
6. Discussion and Possible Approval of Cycle NC Beer Garden – Assistant Town Manager Ferguson
Agenda Packet – pages 34 – 36
Cycle NC is requesting a beer garden as part of the October 8, 2022 Mountains to Coast tour. Beer gardens have been allowed as part of the other races, but currently require board action for each event. I have spoken with the police chief and no issues were reported with previous beer gardens.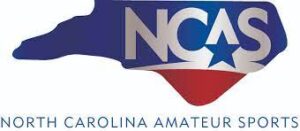 North Carolina Amateur Sports is seeking permission to host a beer garden during the Cycle North Carolina Mountains to Coast event on October 8, 2022. We would like to offer free beer to our participants after they cross the finish line. All participants will be wearing wristbands and will not be served unless they show a wristband. We will keep the beer confined to a specified area (see attached diagram). We will also manage all aspects of the beer garden to your standards. We will secure the alcohol permit through the NC ABC Commission.
Previously reported – April 2022
Mountain to Coast Ride
The first Cycle North Carolina Mountains to Coast Ride was held in 1999. In the twenty-one years since, the Mountains to Coast Ride has traversed the state using a different week-long route each year. The Mountains to Coast Ride is not a race, but a recreational trek across the state using scenic back roads. The ride is designed to promote physical fitness, good health, and the scenic beauty of North Carolina.
David announced the 2022 ride terminus will be Holden Beach. This is another activity that gives us exposure on a much broader scale.
Update –
Beer gardens have been allowed as part of other races held here, but we currently require Board action for each event. Motion was made to allow beer garden for this event.
A decision was made – Approved unanimously
---
7. Discussion and Possible Action on Responses for Food Truck Vendors at the Pier – Town Manager Hewett
Agenda Packet – 37 – 54 which is too large to include here
Per the Board's direction, staff solicited proposals for food truck vendors to provide services at the pier property for the period between Memorial Day weekend and Labor Day weekend (Attachment 1).
Two companies submitted proposals in response to the request, Cruising Cuisine and When Pigs Fly BBQ Burgers and Wings. Their proposals are attached for the Board's review (Attachment 2).
Staff seeks direction on how to proceed.
Previously reported – April 2022
Holden Beach requests proposals from food truck vendors for this summer at the pier property. Vendors determined to best meet the Town's needs will be recommended for contract award consideration to the Board of Commissioners at their Regular May 17th meeting.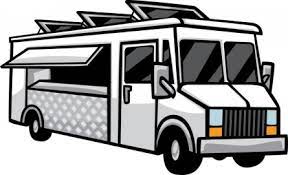 Update –
Only four (4) vendors submitted proposals. David stated that with just a few vendors it's pretty manageable number. David then summarized, that he understood that the guidance from the Board is to see what we can do to maximize in terms of presence, calendar, and space. They authorized the Town Manager to move ahead with food trucks at the pier from Memorial Day through Labor Day.  
---
8. Discussion and Possible Action on Land & Water Trust Fund Grant – Assistant Town Manager Ferguson
Agenda Packet – pages 55 – 56, plus separate packet
As part of the discussions leading up to the pier purchase, the staff asked Land and Water Conservation Fund (LWCF) representatives for a waiver to purchase the pier with an opportunity to apply for a grant subsequent to the purchase. The waiver was granted and is valid through September 30, 2022. The grant application is attached for your review (attachment 2) as well as correspondence from the regional consultant (attachment 1). At the last regular board meeting Town Manager Hewett noted that we would not continue with this grant unless directed to do so. The staff needs consensus  direction  to continue if the BOC would like to pursue the grant. Applications are due in July, but regional representatives are asking if local governments plan to participate. Staff needs direction by the budget meeting on May 20th if the board chooses to pursue. The staff recommendation is not to pursue this grant secondary to several stipulations outlined in the correspondence that would constrain future use.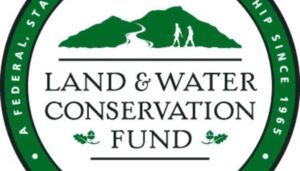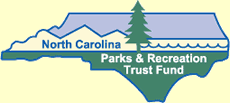 Per our recent discussions regarding the Land and Water Conservation Fund (Federal) and Parks and Recreation Trust Fund (State) I am listing below a few of the key differences to note:
LWCF v PARTF 2022
Park Boundary/ LWCF Boundary – If adjacent property is acquired in the future, the property acquired would also become part of the boundary at that time

Indoor Facilities – LWCF does not permit indoor facilities unless they enhance public outdoor recreation. For instance, restrooms support the use of the outdoor recreation-based project elements, however a gymnasium does not

Public Use – LWCF restricts the park to public use forever whereas development projects for PARTF are 25-year restrictions

Over-matching is not beneficial with LWCF. An over match will create a percentage match. If the percent the Town puts forward is 75% of the total project cost, then the grant then becomes a 25%/75% instead of a 50%/50%

Matching Funds – Most federal funds cannot be used to match LWCF grants; Recreational Trails Program and Community Development Block grants are the exception

Contingency is not an eligible LWCF cost

Permits – Projects that require DOT, FERC, FEMA, Army Corps, or other state required permits such as CAMA, they are required to be in hand prior to application submission

Development waivers are an option with LWCF if time is of the essence and work must begin prior to contract, after award announcement

Any changes during the contract period or post completion require not only State/DPR approval but also Federal/NPS approval. This causes the process for changes/approval to be much longer
Please let me know if you have any questions or I can elaborate on any of the items you think would be most helpful to Holden Beach.
Brittany W. Shipp, CPRP
Eastern Region Consultant. Recreation Resources Service
Department of Parks, Recreation and Tourism Management
LWCF Application Packet » click here
Update –
Well, this was confusing since I thought this was the same grant that we discussed at the last four (4) meetings. Apparently this is a different grant and staff is recommending that we do not pursue this one. Board made the motion, based on the staff recommendation, not to pursue this grant.
A decision was made – Approved unanimously
---
9. Discussion and Possible Action on Ocean Boulevard West Right-of-Way at Harbor Acres – Mayor Holden
Agenda Packet – background information not provided
After Hurricane Hazel the state relocated the street/road, now the hard surface is not properly located.  Basically, the issue is that the width of setbacks and rights-of-way are not consistent.  He gave a brief history lesson and asked them to look to the past to help produce a solution. He suggested that they need to agree to a working line of setbacks and formalize actions to address this issue. A directive was given to Town Manager to put forth a plan of action.
---
10. Discussion and Possible Action on Ending State of Emergency for COVID-19 – Mayor Holden

Agenda Packet – background information not provided
Currently operating under State of Emergency for COVID-19, Alan recommended lifting restrictions effective June 1st.
---
11. Town Manager's Report
Roadway
Seagull Street is having grade stakes set, he expects paving to start this week or next.
David anticipates paving will be completed before Memorial Day.
Previously reported – April 2022
Contractor for Seagull paving project is currently sourcing material and is on schedule to complete paving before Memorial Day. Town Manager informed the Board that property owner assessments for the work will be sent out once the project has been completed.
Previously reported – March 2022
Paving for Seagull bid package is going out next week, plan to award the contract at the BOC's Regular Meeting in April. David anticipates paving will be completed before Memorial Day, as it has been done in the past few years.
 Pier
Just received the Underwater Survey on the pier. Executive Summary noted that they observed conditions were overall in FAIR condition, the primary structures are sound. Repairs are recommended, but the priority recommended repairs is low. The cost associated with making the repairs is approximately $116,000. Overall, David felt pretty good about the report and stated that we "did not buy a lemon".
Holden Beach Fishing Pier – 2022 Due Diligence Inspection / Part 2
Budget Meetings
BOC's budget workshop is scheduled for May 20th
---
Solid Waste GFL Pick-Up Schedule
Solid Waste Pick-up Schedule – starting May 29th  twice a week
Recycling – starting May 25th weekly pick-up
---
Decals/Hurricane Season
Vehicle decals were sent with your March water bill. Make sure your vehicle decals are properly affixed to your vehicle now. Do not wait! These decals are necessary for re-entry to the island in the event of an emergency situation that restricts access to the island.
Click here for more information on decals. 
Hurricane season is quickly approaching. 
Would your family be prepared in the event of a hurricane? Click here to visit the Emergency Information section of our website. You will find helpful tips to put in place now, before the threat of a storm. 
---
Pets
Effective May 20th – September 20th, pets are not allowed on the beach strand between the hours of 9:00 a.m. – 5:00 p.m.
Please remember that any time your dog is off your premise, they must be under control of a reasonable person either by a leash, cord or chain at all times. Also, dog owners shall remove dog waste immediately after it is deposited by the dog when on public property, public park property, public right-of-way property or any private property, including vacant lots, without the permission of the private property owner. Dog waste stations are conveniently located throughout the island.
---
Holden Beach Pier
The Town has completed the transaction to acquire the pier properties at 441 Ocean Boulevard West. The pier and adjacent buildings are closed until further notice. The parking lot and beach access on the east side of the pier will remain open and are free for public use at this time. It is anticipated that parking fees will be charged for the pier lot starting May 1st.
---

Paid Parking on Holden Beach
Paid parking will be implemented in the Town of Holden Beach on May 1, 2022 for all Holden Beach designated parking areas. It will be enforced from 9:00 a.m. – 5:00 p.m. daily, with free parking before and after that time. All parking will use license plates for verification.

Holden Beach will use the "SurfCAST by Otto" parking solution. This mobile app for Apple and Android mobile devices is NOW LIVE. You will also be able to purchase passes by scanning the QR-codes located on the parking signs for access to https://surfcast.ottoconnect.us/pay.

Passes CANNOT be purchased by contacting Town Hall.

Parking rates for a single vehicle in all designated areas will be:
$3 per hour for up to four hours
$15 per day and for any duration greater than four hours
$60 per week (seven consecutive days)

Annual Passes
$125 per calendar year for a single vehicle

Handicap parking is free in designated handicap spaces and only with a valid license plate or hangtag.

Parking rates can be paid via credit card, debit card or PayPal.

Visit https://hbtownhall.com/paid-parking for more information and to view a table with authorized parking areas.
---
Upcoming Events –
NA
---
BOC's Special Meeting 05/20/22
 Board of Commissioners' Agenda Packet » click here  
Board of Commissioners' Supplement Agenda Packet » click here  
Audio Recording » click here
1. Budget Workshop
2. Pier Property Site Visit and Discussion – Commissioners Murdock & Kwiatkowski
---

General Comments – .

---


BOC's Meeting
The Board of Commissioners' next Regular Meeting is scheduled on the third Tuesday of the month, June 21st.
.


---

.
We should be able to get audio right on the Facebook livestream. It is unacceptable that the audio is so poor. Don't even get me started on people speaking that are not using a microphone at all. The Town needs to hire an audio-visual person to get this corrected...
---
Budget Meetings
In previous years they started the budget process in January, and they usually have four (4) meetings/workshops. Once again, the goal is to avoid the annual rush at the end to get things done. The first meeting has traditionally been to determine objectives.

Ensuring that government commitments are in line with available resources is an essential element of good governance.
The Town Manager's proposed budget is due by June 1st
Commissioners must adopt budget no later than July 1st for the next fiscal year
Adopting the annual budget is a primary responsibility of the Board.
---
Budget Schedule
March 31st            Workshop – BOC's Objectives
April 1st                 Department Input to Manager
April 21st               Budget Workshop
April 22nd             Canal Dredging Working Group
May 20th               Budget Workshop
May 31st                Budget Message Published
June 10th               Public Hearing
June 21st                BOC's Regular Meeting – Ordinance Consideration
June 30th               Budget Adopted
---

.

Hurricane Season
For more information » click here

Be prepared – have a plan!
.
Know your hurricane risk, FEMA, NOAA encourage
When it comes to hurricanes, it's important to be prepared and know your risk. That was the message federal officials delivered Wednesday during a press conference from the annual National Hurricane Conference taking place this week in Orlando, Florida. Federal Emergency Management Agency Administrator Deanne Criswell and National Oceanic and Atmospheric Administration's National Hurricane Center Director Ken Graham encouraged the public to prepare for more intense storms. The conference is a national forum for federal, state and local officials to work together to improve hurricane preparedness, response, recovery and mitigation in the United States and Caribbean and Pacific tropical islands. Criswell explained that while the conference is an opportunity for emergency management professionals to share lessons learned from the past. More importantly, she said, it's time to start thinking about what is going to be experienced in the future. In recent years, hurricanes have intensified, giving emergency managers less time to warn their constituents to prepare. The storms are stronger, lasting longer at higher durations over land, impacting coastal communities and inland too. This is going to continue, she said. Residents most need to understand their risk, she added. "What is the risk in the area that you are at if you are on the coast or if you are inland? And then do you have a plan to protect your family against that risk? Do you know how you're going to evacuate? Do you know where you're going to go? Do you know how you're going to communicate to your family members that live outside of the area so you can let them know that you're safe," Criswell said. And of course, don't forget pets. Make sure to have the same supplies you'd have for rest of your family. Graham reiterated the need for a plan. "you can't make your plan during the storm. You've got to do it early," he said, because sometimes the timeline of a tropical storm reaching land is short. "have that plan ready to go, ready to implement." Criswell said that if relocating to a new area, learn what the risks are, such as hurricanes or tornadoes. "Individuals need to be deliberate about that. You need to understand what your risk is and if you have not been in that situation before there are a lot of resources out there," she said, and ready.gov has a wealth of information. Graham added that if you don't know what to do when a hurricane comes, then ask. "If you don't know, ask … know that risk," he said. "Because being prepared is everything." Many don't want to evacuate during a hurricane and that mentality is hard to change, Criswell said. "I think that we get the most increase in the level of preparedness and communities immediately after a disaster," she said, but the longer between storms, the more comfortable residents get with the idea that they can withstand the storm. "It worries me because we are seeing right now these natural weather events that are getting more severe, they're stronger, they're lasting longer. They're intensifying more rapidly. And so, where in the past maybe communities and individuals would wait things out," she said. "We as an emergency management profession and a community we have to continue to help people understand what these threats are. We need to provide the resources for them to learn about their threats as well." Graham pointed out the need to communicate. "You can have a perfect forecast, but it doesn't do much good if it's not understood and it's not actionable." His office has different professionals, such as meteorologists and social scientists, to help communicate. Criswell continued that there can't be a one-size-fits-all type of messaging. For the first time last year, FEMA created a culturally specific preparedness campaign for preparedness month focusing on the Hispanic community. Graham said what worries him sometimes are areas that historically have a lot of strong storms and just because it didn't happen in the last couple of years doesn't mean it can't happen this year. So, the complacency part of it is worries me." Criswell echoed Graham, saying it's the complacency that really worries her. "I worry about those communities and our ability again — because of the rapid intensification of these storms — our ability to get messaging out to those communities so they can make timely decisions to either evacuate or stay in place to protect their families," she said. "We've got to be able to communicate to those individuals that aren't necessarily taking it as serious as they could or should" because disasters don't discriminate. "We all have to take it seriously. Storms are getting worse. They're getting worse. They're causing more destruction. They are intensifying more rapidly. We're going to have less time to warn people so they can take appropriate measures. We'll have to take it seriously," she said.
Read more » click here
---
No matter what a storm outlook is for a given year,
vigilance and preparedness is urged.
---
Do you enjoy this newsletter?
Then please forward it to a friend!
---
Lou's Views . HBPOIN
.                           • Gather and disseminate information
.                               • Identify the issues and determine how they affect you
.                               • Act as a watchdog
.                               • Grass roots monthly newsletter since 2008