Lou's Views
News & Views / July Edition
---
Calendar of Events –
---
NA
---

Events
Discover a wide range of things to do in the Brunswick Islands for an experience that goes beyond the beach.
For more information » click here 
---
Calendar of Events Island –
---
National Park & Recreation Month
Join us in celebrating National Park and Recreation Month with some special activities highlighting all that Holden Beach has to offer. Participants in each activity will be entered into a drawing for a chance to win fun prizes. 
Holden Beach BINGO
Embark on an adventure around the island with our special Holden Beach bingo sheets. To participate, complete activities on the sheet to try to get a bingo and be sure to take a picture of each activity. Once you get a bingo, send your completed bingo sheet as well as your photos of each activity to [email protected]. Submissions are due by Thursday, July 28th to be entered into the prize drawing taking place on Friday, July 29th.  
Photo Contest
Help us capture the beauty of our local parks by entering our photo contest. To participate, take a picture of your favorite park and send it to [email protected]. Please submit your photos by Thursday July 28th and a winner for the best photo will be chosen on Friday July 29th. 
---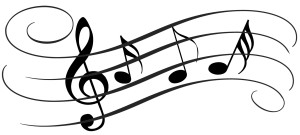 Concerts on the Coast Series
The Town's summer concert series calendar has been released! Live performances featuring local musical groups are held at the pavilion on Sunday evenings from late May to early September.The concerts are free of charge.
For more information » click here
---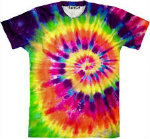 Tide Dyed Program
This event is located at the Holden Beach Pavilion. Tie dye your own shirts; the cost is just $7 per shirt. It takes place between 1:00 to 2:00 p.m. every Tuesday during the summer.
(June 14th through August 9th) 
---

Summer Day Camp Program  
The Town of Holden Beach will offer half day summer camps on the following dates for youth ages 6-12. Campers must register and pay prior to attendance at the Holden Beach Town Hall. Contact Christy or Emily at (910) 842-6488 for more information. Note: times vary based on activity.   
 July 14th: Summer Splash Bash
Meet us at the Magic Mountain Fun Park from 9:45-11:45 a.m. for 2 hours of sliding, splashing and fun. Everyone is sure to have a good time as Magic Mountain offers three different slides for those over 4ft tall as well as two smaller slides for those under 4ft tall. Bring your sunscreen and your beach towel and prepare to splash the day away! Cost is $20 for residents and $25 for non-residents. Must register by July 12th and space is limited!
July 28th: Minute to Win It and More
Join us at Town Hall from 9:00 a.m. to noon for Minute to Win It games including cup stacking, marshmallow towers, human ring toss, balloon volleyball and more. The fun doesn't stop there, following our Minute to Win It competition, campers will have the opportunity to create their own mosaics out of local shells and decorate rocks. Cost is $10 for residents and $15 for non-residents. Must register by July 26th and space is limited!   
August 11th: Putt Putt Party Campers
Meet us at Fantasy Isle from 1:00 – 3:00 p.m. to enjoy their 18-hole mini golf course. After playing we'll cool off with some of their delicious ice cream. Bring a water bottle and your sunscreen and prepare for a fun filled putt-putt party! Cost is $10 for residents and $15 for non-residents. Must register by August 9th and space is limited!
---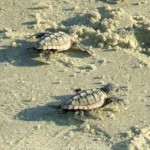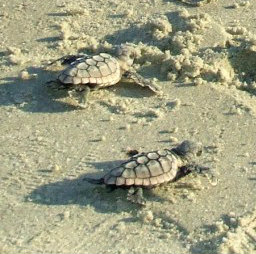 Turtle Talk
Two programs both are held every Wednesday during the summer at the Holden Beach Chapel. Children's Turtle Time is at 4:00 p.m. with crafts, stories and activities for children ages 3 – 6. All children must be accompanied by an adult. Turtle Talk is an educational program at 7:00 p.m. for everyone else.
---
Parks & Recreation / Programs & Events
For more information » click here
---
Reminders –
---
Stage 1 Water Conservation Alert
Brunswick County has issued a Stage 1 Water Conservation Alert effective immediately. Under a Stage 1 Water Alert, water system customers are requested to make voluntary adjustments to their water usage habits to appreciably reduce peak demands. Irrigation demands represent the bulk of non-essential water use, so a primary way that customers can reduce water usage is to limit irrigation. A unified application of voluntary water reductions by all water system users in Brunswick County can help to avoid mandatory water restrictions.
Water conservation alerts affect all customers of public water systems in the county, including Holden Beach. Full details about this alert can be found on the county's website at: brunswickcountync.gov/stage-1-water-conservation-alert-6-16-22.
The county will notify residents if any other conservation measures are needed and when conditions dictate that restrictions are no longer required.
Information and any updates can be found at brunswickcountync.gov/utilities.
A copy of the recommended irrigation schedule is below.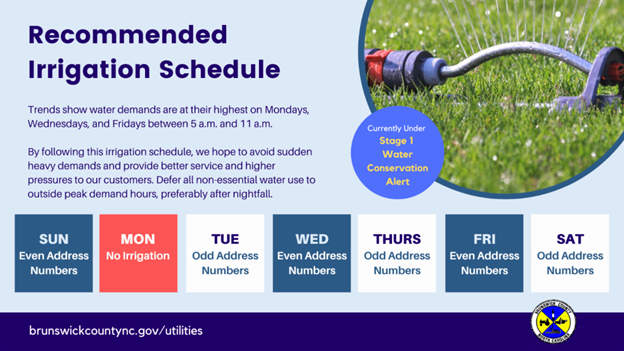 ---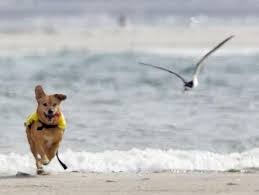 Pets on the Beach Strand
Pets – Chapter 90 / Animals / 90.20
From May 20th through September 10th it is unlawful to have any pet on the beach strand during the hours of 9:00am through 5:00pm.
---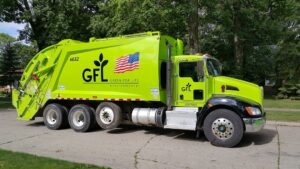 Solid Waste Pick-Up Schedule
GFL Environmental change in service, trash pickup will be twice a week. Starting the Saturday before Memorial Day through the Saturday after Labor Day: Pick-up is every Tuesday and Saturday from May 29th through September 25th. 
Please note:
. • Trash carts must be at the street by 6:00 a.m. on the pickup day
. • BAG the trash before putting it in the cart
. • Carts will be rolled back to the front of the house

---
Solid Waste Pick-up Schedule –
starting Saturday before Memorial Day twice a week
Recycling –
after Memorial Day weekly pick-up
---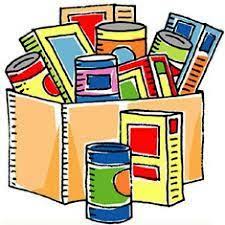 A Second Helping
Program to collect food Saturday mornings (7:00am to 12:00pm) during the summer at the Beach Mart on the Causeway.
. 1) Eighteenth year of the program
. 2) Food collections have now exceeded 273,000 pounds
. 3) Collections will begin on May 28th and run through September 10th
. 4) Food is distributed to the needy in Brunswick County
For more information » click here
Hunger exists everywhere in this country; join them in the fight to help end hunger in Brunswick County. Cash donations are gratefully accepted. One hundred percent (100%) of these cash donations are used to buy more food. You can be assured that the money will be very well spent.
Mail Donations to:
A Second Helping % Douglas Cottrell
2939 Alan Trail
Supply, NC 28462

Website:
http://www.secondhelping.us
---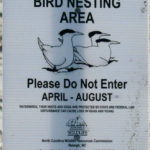 Bird Nesting Area
NC Wildlife Commission has posted signs that say – Bird Nesting Area / Please don't disturb. The signs are posted on the west end beach strand around 1307 OBW.

People and dogs are supposed to stay out of the area from April through November
. 1) It's a Plover nesting area
. 2) Allows migrating birds a place to land and rest without being disturbed

---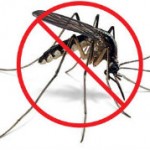 Mosquito Control
Current EPA protocol is that spraying is complaint driven
The Town is unable to just spray as they had in the past
. 1) Complaint based
. 2) Citizen request
. 3) Proactively monitor hot spots
They recommend that you get rid of any standing water on your property that you can
Urged everyone to call Town Hall if they have mosquito issues so that they can spray
Spraying is complaint based, so keep the calls coming!
---
Curbside Recycling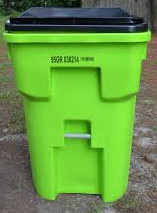 GFL Environmental is now offering curbside recycling for Town properties that desire to participate in the service. The service cost is $86.37 annually paid in advance to the Town of Holden Beach and consists of a ninety-six (96) gallon cart that is emptied every other week.
Curbside Recycling Application » click here
Curbside Recycling Calendar » click here
Recycling renewal form was sent, you should have gotten e-mail letter already
---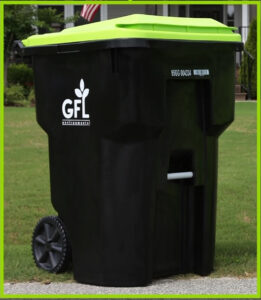 Trash Can Requirements – Rental Properties
GFL Environmental – trash can requirements
Ordinance 07-13, Section 50.08
Rental properties have specific number of trash cans based on number of bedrooms.

* One extra trash can per every 2 bedrooms.
.
§ 50.08 RENTAL HOMES.
(A) Rental homes, as defined in Chapter 157, that are rented as part of the summer rental season, are subject to high numbers of guests, resulting in abnormally large volumes of trash. This type of occupancy use presents a significantly higher impact than homes not used for summer rentals. In interest of public health and sanitation and environmental concerns, all rental home shall have a minimum of one trash can per two bedrooms. Homes with an odd number of bedrooms shall round up (for examples one to two bedrooms – one trash can; three to four bedrooms – two trash cans; five – six bedrooms – three trash cans, and the like).
---
Building Numbers
Ocean front homes are required to have house numbers visible from the beach strand.
Please call Planning and Inspections Department at 910.842.6080 with any questions.
§157.087 BUILDING NUMBERS.
(A) The correct street number shall be clearly visible from the street on all buildings. Numbers shall be block letters, not script, and of a color clearly in contrast with that of the building and shall be a minimum of six inches in height.
(B) Beach front buildings will also have clearly visible house numbers from the strand side meeting the above criteria on size, contrast, etc. Placement shall be on vertical column supporting deck(s) or deck roof on the primary structure. For buildings with a setback of over 300 feet from the first dune line, a vertical post shall be erected aside the walkway with house numbers affixed. In all cases the numbers must be clearly visible from the strand. Other placements may be acceptable with approval of the Building Inspector.
---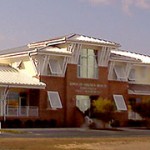 BOC's Meeting
The Board of Commissioners' next Regular Meeting is scheduled on the third Tuesday of the month, August 16th
.

---

News from Town of Holden Beach –
The town sends out emails of events, news, agendas, notifications and emergency information. If you would like to be added to their mailing list, please go to their web site to complete your subscription to the Holden Beach E-Newsletter.
For more information » click here
---
Volunteers needed
The Town is always looking for people to volunteer for their various boards and committees. If you are interested in serving, please fill out a resume form and submit it to [email protected].
---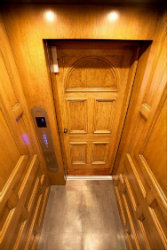 Elevators
Most states mandate that elevator systems be tested and inspected annually. Currently the state of North Carolina does not require annual inspections to be performed on all elevator systems. The use of unsafe and defective lifting devices imposes a substantial probability of serious and preventable injury to your family and guests. It is in the owner's best interest to minimize injuries and liability by scheduling an annual safety inspection to ensure the safe operation of their elevator system.
---
Waupaca Elevator Recalls to Inspect Elevators Due to Injury Hazard
Hazard:
The elevator cab can fall unexpectedly to the bottom of the elevator shaft and abruptly stop, posing an injury hazard to consumers in the elevator cab.
Consumer Contact:
Waupaca Elevator toll-free at 833-850-7981 from 8 a.m. to 4:30 p.m. CT Monday through Friday, e-mail at [email protected] or online at www.WaupacaElevator.com and click on Recall Information for more information.
---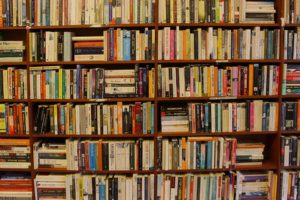 Library
If you need something to keep you busy in this colder weather, make sure to visit the island library. The library is in the upstairs of Holden Beach Town Hall. All the books were donated. Patrons of the library don't have to check out a book; they are on the honor system to return it. 
---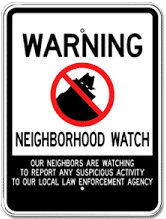 Neighborhood Watch –
• Need to look out for each other
• Call 911 if you see or hear anything suspicious
• Fill out Keep Check Request Form if you will be out of town
• Submit completed Property Registration Form
• Pickup copy of Protecting Your Home
---
Upon Further Review –
---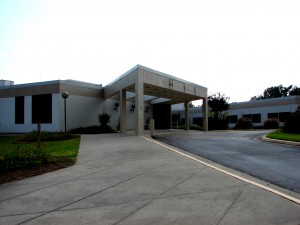 Brunswick Community Hospital
Previously reported – December 2012
Commissioners have been trying to sell or lease the property since ownership of the hospital reverted to the county more than a year ago when the hospital closed and moved to the New Brunswick Novant Medical Center a few miles north of the former hospital location. This is the third group to submit an offer to purchase the aging hospital facility since commissioners started the process to sell the hospital facility, citing the costly upkeep of the property and its grounds. The sale package includes the old hospital off U.S. 17 at Supply, the 32-acre site, three ancillary buildings and five medical office suites.
Previously reported – September 2013
Potential buyer restarts upset bid process for county hospital
County commissioners agreed Sept. 3 to accept a $750,000 offer for the former Brunswick Community Hospital property. But the potential agreement is just the first step in the process of selling the hospital, which has fallen through in the past. North Carolina statute requires the county to advertise the property under an upset bid — a competing buyer can make a better offer. The hospital property was deeded to Brunswick County in September 2011. After the hospital reverted back to the county, the first bidder for the property was Crown Management LLC with a $500,000 offer. The county didn't accept the bid hoping, to sell the facility and the land for at least $1.5 million. Crown Management, which planned to convert the former hospital into an acute-care psychiatric treatment center and residential facility, submitted another bid for $1.5 million. The company withdrew its $1.5 million bid in April, but in June, Crown Management resubmitted its bid and had plans to move forward with the treatment center. In July, commissioners accepted an upset bid of $1,575,050 from Jacobs Real Estate Advisors LLC and Katierich Asset Management LLC. County officials received a $1.75 million offer from East Coast Lands One LLC for the old county hospital in October 2012, but a deal could not be closed. 
Previously reported – July 2015
Former hospital building sold
The former Brunswick Community Hospital was formally sold Friday for $750,000 to a Raleigh development company. The county board of commissioners ratified the sale during an emergency meeting held at noon Friday. The building, built in 1979 and vacant since 2011, will be turned over to Centre Development Company II, which was formerly Excel Medical Development, County Attorney Huey Marshall said.

Deal done for former hospital site
The sale of the former Brunswick Community Hospital closed Tuesday, according to a release from the county. Centre Development Company LLC bought the old hospital for $750,000. Brunswick County has owned the building since 2011, when Novant Health opened a new building on U.S. 17. Bobby Lewis, one of the building's new owners, said in the release that there has been interest in the building from convalescent care, drug treatment care and the Wounded Warriors Project. "Brunswick County is a perfect site for convalescent care," Lewis said in the release.
Previously reported – December 2016
Former Brunswick hospital site sold; mental health facility planned
The old Brunswick Community Hospital property has another owner with new plans for the nearly 32-acre parcel off U.S. 17, which has been sitting vacant for the last five years. Past owner Centre Development Co. II LLC sells property for $1.6 million to a group that plans to convert the facility into a behavioral and mental health facility.
Update –
What's next for the old Brunswick hospital property after it was sold in a complex deal?
For years, the building that once housed Brunswick Community Hospital has remained empty, attracting vandals and deteriorating from lack of maintenance. But the property's new owners hope to change that. Tea Real Estate, Inc., a property tax real estate company based in Falls Church, Virginia, purchased the site in March from its previous owner, Centennial Services LLC. The deed from the sale reflects an excise tax of $1,000, which is figured at a rate of $2 per $1,000 of the sales price. This equates to a sales price of $500,000. Todd Hughes, the owner of Tea Real Estate, explained that it was a "complex deal," and the $500,000 was a down payment. The purchase includes the former hospital building and the surrounding land, which totals just over 31 acres, located in Supply with road frontage on U.S. 17. Records from the Brunswick County tax office show that the property was recently assessed at over $1.7 million, and it last sold for $1.6 million in 2016. Brunswick Community Hospital ceased operation at Medical Center Drive when Novant Health opened a new hospital, located near Supply, in July 2011. Since that time, there have been several different ideas floated for the old hospital site. Most recently, Palms Health and Wellness LLC used a portion of the building as a mental health and drug treatment center, but that clinic has since closed. In a prepared statement, Hughes said Tea Real Estate provides education for real estate investors and matches investors with properties through nontraditional investment options and plans. He also said that there are "no firm plans" about the hospital's future tenants or business, but he did note that it would be renovated and "suited for specialized healthcare for the residents of Brunswick County and the surrounding areas." "Not only will the facility be renovated to a state-of-the-art healthcare services site, but it will also provide economic development, multiple jobs in the healthcare arena and give Supply, North Carolina a newly renovated healthcare service system of care," the statement reads. Renovations are expected to begin in late September 2022. Hughes said updates would be provided to the community once plans for the property's use have been finalized.
Read more » click here
---
Bike Lane
Property owners along Ocean Boulevard were sent a CAMA notice from the DOT


.


Key takeaways:
Add 7' asphalt to the south side of existing pavement
Add 3' asphalt to the north side of existing pavement
Recenter the travel lanes
Create two (2) five (5) foot bike lanes on either side of the road
DOT informed us the cost of the has significantly increased by almost 30%
The good news is that our portion is only an additional $23,000 so far
Previously reported – July 2022
The NC Department of Transportation has informed the town that due to permitting issues raised during their review of the Ocean Boulevard Repaving/Bike Lane Project, construction will not begin in September as previously planned. Construction is now scheduled to start after the first of the year. The project will still have a completion date of Memorial Day.
Previously reported – June 2022
Execution of the agreement with DOT is required to construct the Ocean Boulevard Bike Lanes Project this fall in conjunction with the resurfacing of Ocean Boulevard. The project is estimated at $1,722,364 of which 42% or $723,393 is the Town's share. The remaining 58% or $998,971 is funded by the Grand Strand Area Transportation Study (GSATS). The Board authorized the execution of the Transportation Improvement Agreement with the Department of Transportation.
Bike Lane Letters (04/21/22)
Town staff contacted the Department of Transportation after numerous homeowners reached out to us concerned that they had not received a letter with information on the upcoming bike lane/paving project. We were advised that only those property owners whose property is adjacent to the proposed bike lane construction where that construction intersects the Ocean Erodible Area of Environmental Concern (jurisdiction of NC Division of Coastal Management) have been sent the certified letter/attachments. This is only a small portion of the project area (approximately 150 properties) so don't be concerned if you did not receive a letter. Those property owners that have received the certified letter/attachments can follow the instructions in the letter if they would like to contact someone about the project.
Previously reported – March 2021
David provided the Board with a memo summarizing the information that he gathered since the last meeting. That memo was not included in the agenda packet. He reviewed the process, timeline, and financing. DOT informed him that if we are interested that we need to stay engaged with them. The public has said that they are in favor of having bike lanes. The project is an improvement worth the expenditure especially if we can get help with the funding through grants. They decided to give the project a green light and have David work to keep moving the project forward.
Previously reported – February 2021
Engineer's estimate for bike lanes are as follows:
Ocean Boulevard West / 5.00 miles / @$1,208,941
Ocean Boulevard East / 1.15 miles / @$403,972
NCDOT now has adequately funding so the resurfacing program for OBW which is scheduled for the spring of 2022. Bike lanes are being proposed on both sides of the road, which will add five feet on each side. This should be coordinated with resurfacing project that is tentatively scheduled already. Our cost would be $1,612,913 which hopefully at least a portion of would be offset by grants. DOT requested verbal feedback in the next 60 days, indicating whether we want to participate in adding bike lanes to the project.

---
Corrections & Amplifications –
---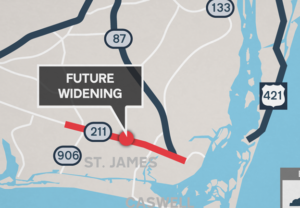 N.C. Highway 211
Previously reported – January 2022
$217.3M construction of N.C. 211 widening begins next year, expect a 'work zone' until 2026
After double delays, ground will finally break early next year on a long-awaited project to widen 7 miles of N.C. 211 in Brunswick County. The cost to broaden the road from two to four lanes has significantly jumped since 2019, when construction was originally intended to begin. Once estimated at $121 million, the N.C. Department of Transportation this week awarded a $217.3-million contract to Barnhill Contracting Co. of Rocky Mount. The uptick in price is likely due to expanding the scope of work, by adding two interchanges, as well as the general rising costs of labor and materials, according to NCDOT spokesperson Andrew Barksdale. Crews in hard hats could be seen out on the road as early as Jan. 24, 2022. The swatch of the highway to undergo construction stretches from Midway Road to N.C. 87. In the end, the project is envisioned to relieve congestion, accommodate future traffic, and boost safety along the roadway, which passes the main entryway of St. James and serves as a connector between Southport and Supply. The upgrades should also improve access to Oak Island, making it easier to evacuate in the case of a disaster. About 23,000 vehicles transverse the route daily, but with these improvements, that number is projected to rise to nearly 40,000 by 2038. "This is an enormous investment for upgrading this important corridor in Brunswick County," Chad Kimes, NCDOT's Division 3 Castle Hayne-based engineer, stated in a press release. "These enhancements will improve highway safety and aid in the tremendous population growth the area is experiencing." In addition to adding an extra lane in each direction, medians are planned along with new turn lanes and the two interchanges. Near Oak Island and St. James, two bridges will carry N.C. 906 over N.C. 211, near the Lowe's Food of Oak Island (and closer to the island's "new bridge"). The design incorporates loops and traffic signals to access either highway. Another overpass, near the up-and-coming Southport Crossings center and Lowe's Food of Southport (closer to the old bridge), will interchange N.C. 211 and Long Beach Road (N.C. 133) with a bridge and on- and off-ramps. The plans incorporate the popular "reduced conflict intersections," configurations of medians and traffic islands developed to cut down on risks of a collision. In the most common design, motorists turning onto the highway have no other option but to turn right. If they want to go the opposite way on the road, the driver will need to continue with the flow of traffic until they reach one of the turn lanes, where they can make a U-turn. "This maneuver is safer, reducing the risk of T-bone crashes, and is easier for drivers waiting to turn left during congestion," according to an NCDOT press release. "If they want to go the other direction, they simply go a short distance along N.C. 211 and safely turnaround from a dedicated lane." During construction, drivers will still be able to travel N.C. 211 in both directions. The contractor will work on one side of the road at a time and maintain a two-way traffic pattern. At times, drivers can expect the occasional lane closures or detour, especially when culverts are replaced, and water or sewer lines are relocated. "This will be a work zone for the next 4.5 years," spokesperson Barksdale said, "so drivers should expect some delays and be aware of workers in the work zone." Once half of the road is widened, traffic will shift onto the new portion while the old section is worked on. The widening is slated to complete in fall 2026, nearly two decades after ​​NCDOT initiated its development, environmental and engineering studies for the project. Construction was once scheduled to kick off in 2018 but was officially delayed twice. The first time it was postponed was to incorporate the two interchanges into the project, "which will greatly increase the functionality of NC 211," Barksdale said. The second time was a result of funding hardships. In 2019, a slew of projects statewide was pushed back as the department grappled with the unexpected costs of Hurricane Florence recovery, Map Act settlements and snowstorms. Throughout the past two years, the delays freed up time to relocate the majority of the utilities prior to the contract being awarded, which should reduce conflicts in the long run. In the future, NCDOT plans to continue the widening of N.C. 211 all the way to U.S. 17. However, the other section is not yet funded in the department's 10-year plan, known as the State Transportation Improvement Program. "We hope that will change in the near future and become funded one day," Barksdale said. "We are focusing on the greatest need first – the section that has the most congestion."
Read more » click here
Highway 211 widening project remains on schedule
The N.C. Highway 211 Southport-Supply Road expansion project is proceeding as planned, according to an engineer with the N.C. Department of Transportation (DOT). The 7.2-mile expansion of N.C. 211 will go from N.C. Highway 906 at Midway Road to just east of the intersection with N.C. Highway 87 in Southport. Anthony Law, NCDOT Division 3 construction engineer overseeing the project, said the site's contractor, Barnhill Contracting Co., is continuing to clear the land alongside NC 211 from Midway Road to Southport in preparation for a new two-lane road. The N.C. Department of Transportation awarded the Rocky Mount contractor with a $217.3-million contract last December.
Supply chain issues
Supply chain issues impacting construction projects nationwide have yet to delay the road expansion's expected completion date of Fall 2026. Law said some utility items have taken longer to receive than others but for the most part, the contractor has avoided any potential setbacks." "They're working through that right now," said Law. "It hasn't created any major issues yet. The contractor is trying to stay ahead of the game and get the materials in and ordered as needed." He added that supply chain issues are being monitored. Once all the required clearing and utility relocations are completed, Law said the project will shift towards bringing materials like sand and soil back in to rebuild the roadways in the new lanes of travel. "We've got traffic on an existing pattern, and we're going to parallel that with another two lanes," Law said. "They'll be filling in that area to create that foundation for a road surface."
Nighttime closures
He explained that parallel bridges crossing over the Duke Energy Canal and Dutchman Creek will begin later on in the project – and not before the roads are finished. As bridge construction gets underway there may be some lane closures on N.C. 211 in the area, but they will happen primarily at night. In the coming weeks, Law said work along N.C. 211 between Midway Road and the main entrance to St. James will be busy, with an embankment being built after utilities have been relocated. The contractor will determine whether the project first moves toward Midway Road or toward Southport. The original plan called for starting at Midway Road and working east toward Southport, but Law said that may change.
Project is moving along on time
The process is currently relocating utility lines, such as water and sewer, and installing erosion control measures like silk fencing. "Those are the main items that they're working on right now," said Law. "Everything is going well. They have to remove stumps and vegetation and so forth along the proposed roadway section. They have to move utility lines out of the way and make sure the erosion control measures are in place. "It's moving along."
Expectations at the moment are for the project to finish on time. "We're projected to be done in fall of '26," said Law. "Currently, they're on a reasonable schedule for that. … We're still early in the project but that is their goal: to meet that completion date."
Read more » click here 
---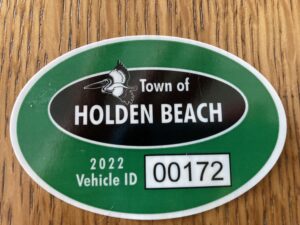 Hurricane Vehicle Decals
Property owners will be provided with four (4) decals which will be included in their water bills. It is important that you place your decals on your vehicles immediately to avoid misplacing them. Decals will not be issued in the 24-hour period before an anticipated order of evacuation.
The decals are your passes to get back onto the island to check your property in the event an emergency would necessitate restricting access to the island. Decals must be displayed in the lower left-hand corner of the windshield, where they are not obstructed by any other items. Officials must be able to clearly read the decal from outside the vehicle. Please note that re-entry will NOT be allowed if a current, intact decal is not affixed to the windshield as designated.
EVACUATION, CURFEW & DECALS
What is a State of Emergency?
A proclamation by the Town which enacts special ordinances and/or prohibitions during emergency situations to protect the public, public health and property. These prohibitions can include limitations on movement, curfews, directing of evacuations, controlling ingress and egress to the emergency area, alcoholic beverages, and more. State of Emergencies are issued in accordance with N.C.G.S. 166A-19.22.
What is a curfew?
A curfew is an order, typically during a State of Emergency, which requires all persons in the affected areas to remain on their own property. During a curfew, you are not free to move about public domain areas or on others' property. Violations of a curfew could lead to arrest in certain situations.
What is a voluntary evacuation?
A voluntary evacuation creates a recommendation for all parties in the affected area to get their affairs in order hastily and evacuated.
What is a mandatory evacuation?
A mandatory evacuation means you must leave the area in which an order has been issued. With recent changes to the laws in North Carolina, you no longer have the option of staying in an area under an order of mandatory evacuation.
Why is the sewer system turned off during a storm/event?
Often the sewer system is turned off during storms which have the potential to create significant flooding on the island. The system is turned off to protect its integrity. If it were left on, it could pose a significant threat to the public health. When the system is manually shut down, it also greatly reduces the time needed to bring it back up after an event which equates to getting residents and guests back on the Island much faster.
Why is there a delay for decal holders to get back on the island once a storm ends?
After a storm, many things must occur before even limited access can be allowed. Some of those things include making sure the streets are passable; the sewer system must be restarted to comply with State laws; the utilities (water, sewer, electricity, propane supplies) must be checked to ensure no safety risk are present; and the post-storm damage assessment team needs to perform an initial assessment.
Where can I get up-to-date information during and after a storm or State of Emergency?
You can sign up for the Town email service by clicking here. The newsletter, along with the Town's website will be the main sources of information during an emergency situation. Links to the Town's official Facebook and Twitter pages can be found on the website. You can also download our app for Apple and Android phones by accessing the app store on your smart phone and searching Holden Beach.
Please refrain from calling Town Hall and Police Department phone lines with general information questions. These lines need to remain open for emergencies, storm management and post-storm mitigation. All updates concerning re-entry, general access, etc. may be found on the Town's website and other media outlets.
Why do I see others moving about the island during a curfew?
If a curfew order is in place, you must stay on your own property. You may see many other vehicles moving about the Island. We often receive assistance from other local, state, federal and contract personnel during events. It is likely these are the personnel you are seeing, and they are involved in the mitigation process for the event. Please do not assume that a curfew order has been lifted and/or you are free to move about the island.
Can I check my friends' property for them?
If a curfew order is in place, you may ONLY travel to your personally owned property. Traveling about the Island to check on others' property is not allowed. is in place, you may ONLY travel to your personally owned property. Traveling about
Who can obtain decals?
Only property owners and businesses who service the island can obtain a decal.
How do I get decals for my vehicle…?
If I am an owner?
Decals will be mailed out in water bills to property owners before the season starts. Those owners who need additional decals can contact Town Hall. A fee may apply, please check the current fee schedule.
If I am a renter?
You must contact the owner of the property to obtain a decal.
If I am a business owner on the Island?
You must contact Town Hall to obtain a decal.
If I am a business owner off the Island that provides services on the Island?
You must contact Town Hall for eligibility and to obtain a decal.
When does my decal expire?
All decals expire on the last day of the calendar year as indicated on the decal.
Where do I put my decal on my car?
Decals must be displayed in the lower left-hand corner of the windshield, where they are not obstructed by any other items to include window tinting, other decals, etc. Officials must be able to clearly read the decal from outside the vehicle. Please note that re-entry will not be allowed if a current, intact decal is not affixed to the windshield as designated.
How do I replace a decal if I get a new vehicle?
If you trade a vehicle or otherwise need a replacement decal, you may obtain them from Town Hall during normal business hours. A fee may apply, check the current fee schedule.
Can I obtain a decal right before an emergency occurs?
While most of the storms we deal with are tropical in nature with some type of advanced warning, we do experience many other types of events that could create a State of Emergency without warning. All eligible parties should obtain decals as early as possible each year to avoid being denied access to the Island. Decals shall not be issued during the 24-hour period prior to an anticipated order of evacuation so staff can concentrate on properly preparing the Town for the storm/event.
Can I use a tax bill or another document for re-entry?
No. You MUST have a decal to re-enter the Island until it is open to the general public.
How does re-entry after a storm during a State of Emergency work?
The bridge is closed to all vehicle access, except for official vehicles. Once those with proper decals are allowed access, they must conform with the current rules in place by the specific State of Emergency Order. After all hazards have been rendered safe, the bridge will be opened to the general public. A curfew could remain in effect however, to ensure the safety and security of the Island and its residents and guests. Please understand this process typically takes days to evolve and could be significantly longer, depending on the amount of damage sustained. Please refrain from calling for times for re-entry, as those are often not set on schedule. Instead, stay tunes to local media outlets and official social media accounts for accurate updates.
How can I check on my property if access is limited to the Island?
Once it is safe, property owners with valid decals will be allowed back on the Island after a storm/event. At this point, you can travel to your property, in accordance with the rules of the specific State of Emergency Order currently in place.
If you live out of the area, please do not travel to the Island until you are certain you will be allowed access. Stay tuned to those media outlets and email services that are of official nature for this information. Also, be certain you have your current, valid decal properly affixed to your vehicle.
It is a good idea to be sure your contact information is current with the Town tax office as this is the location Town officials will use in the event you need to be contacted.
For more information » click here
NC General Statute 166A-19.22
Power of municipalities and counties to enact ordinances to deal with states of emergency.
Synopsis – The governing body may impose by declaration or enacted ordinance, prohibitions, and restrictions during a state of emergency. This includes the prohibition and restriction of movements of people in public places, including imposing a curfew; directing or compelling the voluntary or mandatory evacuation of all or part of the population, controlling ingress and egress of an emergency area, and providing for the closure of streets, roads, highways, bridges, public vehicular areas. All prohibitions and restrictions imposed by declaration or ordinance shall take effect immediately upon publication of the declaration unless the declaration sets a later time. The prohibitions and restrictions shall expire when they are terminated by the official or entity that imposed them, or when the state of emergency terminates.
Violation – Any person who violates any provisions of an ordinance or a declaration enacted or declared pursuant to this section shall be guilty of a Class 2 misdemeanor.
---
Turtle Watch Program –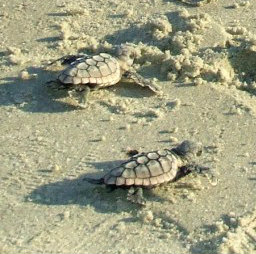 Turtle Watch Program – 2022
Current nest count – (56) as of 07/23/22
* Average annual number of nests is 39.5
Members of the patrol started riding the beach every morning on May 1 and will do so through October looking for signs of turtle nests.
For more information » click here
---
Holden Beach Turtle Watch makes a splash with new shirts
The Holden Beach Turtle Watch Program, also known as the "Turtle Patrol," has hatched and released its new 2022 shirts now available for sale. This year's shirt celebrates first recorded Kemp's Ridley nest on Holden Beach. This special nest was laid on May 8, 2021. Not only was this the first Kemp's Ridley nest on Holden Beach, but it was also the first nest to be laid in North Carolina last season. Kemp's Ridley is the smallest of the five kinds of sea turtles that lay nests in North Carolina. This species, which usually nests further north in the Outer Banks, is the most threatened species of sea turtles that nest in North Carolina. The nest hatched on July 14, 2021, with 87 hatchlings. The art on the shir t reproduces a photo taken by turtle patrol member Corki Jar vis as these Kemp's Ridley hatchlings scampered into the ocean. The shirt is 90% cotton and 10% polyester and gray in color. The design is on the back and the HBTWP logo on the front. Shirts are currently available for sale at the Lighthouse Gift Shop on the causeway in Holden Beach. Shirts are also available to purchase by mail through the HBTWP website at http://www.hbturtlewatch.org/. The 2022 turtle season will begin on Holden Beach on May 1 when members will begin patrolling the island each morning looking for signs of a mother turtle. Turtle season runs through October. The HBTWP will be conducting educational programs starting June 29. Children's Turtle Time will be at 4 p.m. each Wednesday through Aug. 3. This program is designed for children 3 to 6 years old. Children must be accompanied by an adult. Turtle Talk will also begin on June 29 at 7 p.m. and will take place each Wednesday through Aug. 17. Turtle Talk is appropriate for all ages. This program focuses on the life cycle of the sea turtle and how the HBTWP aides in the preservation of sea turtles. Several turtle artifacts will be on display for viewing and informational handouts will be available. Both programs are free of charge and will take place at Holden Beach Chapel. The 2002 HBTWP shirt will be on sale at both events. The annual shirt sale is the major fundraising activity for the turtle patrol. Each year, there is a different shirt.
Beacon
Brunswick Co. sea turtle advocates calling for new light fixtures to prevent misorientation
It's officially summer and that means sea turtle nesting season is in full swing. Advocates for the endangered species are calling on residents and builders to change up their choice of light fixtures to keep the turtles headed for the ocean. An updated ordinance passed on Tuesday in Holden Beach restricting homes from having certain lights casting direct light more than 15 feet from the footprint of the residence with the exception of light directed into a pool area. Among other things, it prevents homes from having any unnecessary oceanfront lighting during turtle nesting season. Pat Cusack is the Project Coordinator with Holden Beach Turtle Watch and the NC Wildlife permit holder for sea turtle protection in Holden Beach. He says the white lights misorient or disorient sea turtles and hatchlings, leading them away from the water. "The white lights are an attractor, even for the adult turtles. For hatchlings, it's a death sentence, basically," Cusack said. "They see the white light and they're like a kid in the candy store, they run right in. They come away from the water up into the dunes, the crabs get them, foxes, any other critter than likes to eat little hatchlings." Just last week, Cusack was on the beach with a nesting turtle late in the evening around 10 or 11 pm. He says when she had finished nesting, she headed straight toward a home with a spotlight along the beach strand. After redirecting her, Cusack says she still walked more than 170 yards down the beach because she was following the lights shining in Ocean Isle Beach. "We average about three nests per year, which is over 300 hatchlings that we're losing due to the lights,' Cusack said. Cusack says the amendment to the ordinance is certainly helpful, but he would really love to see oceanfront homeowners install amber-colored lights. He says the wavelength of the amber lights don't have as much of an effect on the turtles. Just down the beach strand in Ocean Isle Beach, NC Wildlife permit holder for sea turtle protection Deb Allen agrees. "There is no harm by amber lights for humans and it's actually better for all wildlife and humans to have amber lights rather than the bright white lights." Allen says last year more than 800 hatchlings were misoriented, and 252 were classified as dead because of artificial lights. "The town was able to put in a lighting ordinance for new construction but that doesn't apply to the electric companies," Allen said. "The electric companies are the ones we need to get on board with making changes to light fixtures and the bulbs that they put up in new developments and I'd really like to see them change existing ones." Brunswick Electric Membership Corporation says they try to find solutions to minimize environmental impact, like turning off street lights near nests and moving light poles away from the beach. Allen says these are great steps to take, but ultimately not enough to keep the endangered species safe. "Lights can be seen for a long way by sea turtles because they're looking for the moon, the stars, or the effervescence of the breaking waves and it's easy for them to mistake it, so turning off one street light is not going to fix the problem," Allen said. Allen has been in conversation with BEMC and the developer of The Pointe OIB to potentially get amber-colored street lights installed in the new development. The Sea Turtle Conservancy has gotten involved in the conversation as well, sending a letter to the organization recommending the installation of the amber-colored lights for the safety of the turtles as well as humans. The letter cites studies from the American Medical Association that show blue-rich street lights can interrupt sleep patterns and even contribute to obesity. BEMC shared a statement that reads as follows: "BEMC has always – and will continue to – work with local community organizations, HOAs and property developers to implement lighting solutions that balance the environmental concerns of our members as well as specific safety or design regulations imposed by local or municipal statutes. In the past, BEMC has worked to find creative solutions to minimize any negative environmental impacts to nesting turtles – including turning off select street lights during turtles' nesting season, installing dimmer or cut-off switches, moving the location of light poles (away from the beach) and/or reducing the height of light poles to reduce light pollution over dunes. BEMC regularly engages with members and the communities we serve on these types of issues to achieve the best results for all concerned parties. We are currently engaged in dialogue with Ocean Isle Beach and the developer of the Pointe OIB on some requests for non-standard lighting at that location and we are optimistic we can reach a solution that satisfies all parties."
Anyone interested in learning more about amber-colored lights, contact the beach's sea turtle protection organization. For Holden Beach, visit here. For Ocean Isle, visit here.
Read more » click here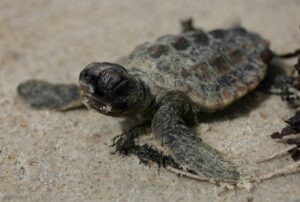 NC sea turtle nests could be producing fewer males.
Here's why that's a huge problem.
For the unofficial mascot of the North Carolina coast, things have been looking up in recent decades after a rough previous century or longer. Thanks to continuing educational outreach campaigns, aggressive beach monitoring programs and ongoing fishing gear regulations, sea turtle numbers both on and off the beach have been creeping up. Although nesting statistics are notoriously volatile, the N.C. Wildlife Resources Commission recorded 1,497 turtle nests in 2021. That's down from 2,358 in 2019, but up from 1,223 reported in 2017 and 618 In 2009. But something else is also creeping up along the coast – temperatures. And when it comes to the sea turtle's future, that's a big deal. "I think it's going to be a major concern for our sea turtle populations moving forward because we're just not making enough boys," said Dr. Stephanie Kamel, a marine biologist with the University of North Carolina Wilmington.
Heating up
Many reptile species have temperature-dependent sex determination. Research has found sea turtle embryos are particularly sensitive to small changes in sand temperature, with males developing at cooler temperatures and females developing at warmer temperatures. In simple terms, a nest temperature of 29 Celsius (84.2 Fahrenheit) will produce an equal number of male and female hatchlings. A lower temperature would produce more males, while warmer temperatures would produce more females. But impacts from warm sand temperatures goes beyond sex determination. At high incubation temperatures, hatchlings may develop smaller or with other disabilities or abnormalities.  The state's 2020 Climate Risk Assessment and Resilience Plan stated that annual average temperatures in North Carolina have been consistently above normal since the 1990s, with the Tar Heel State enduring its warmest 10-year span between 2009 and 2018. Data indicates that 2019 was the state's warmest on record. The state's warming trend was echoed by the National Oceanic and Atmospheric Administration's (NOAA) 2022 state climate summary for North Carolina. "Temperatures in North Carolina have risen more than 1 (degree Fahrenheit) since the beginning of the 20th century," the report stated. "Under a higher emissions pathway, historically unprecedented warming is projected during this century."
'Simply not enough males'
Dr. Jeanette Wyneken, a marine biologist at Florida Atlantic University in Boca Raton, has been studying sea turtle nest sex ratios in South Florida for decades. She said as temperatures have been increasing since World War II, more female hatchlings have helped loggerhead and other sea turtle species recover from previous losses due to habitat loss, fishing hazards and harvesting of their eggs for food. "Up to a point, that's fine," she said of having a female-heavy population. "But you get to a point that there's simply not enough males." The northern subpopulation of loggerheads, which is listed as "threatened" by the federal government, makes up the vast majority of nesting sea turtles in North Carolina, South Carolina, Georgia and northeast Florida. With North Carolina the northern fringe of the turtle's nesting range, experts have surmised that Carolina nests — on beaches that are generally cooler than those farther south — could produce males to help compensate for fewer boys from more southern nests. But what happens when even Tar Heel State beaches are significantly warmer than 29 Celsius and start producing higher ratios of female hatchlings? "The two things scare me the most are when it's too hot to hatch and when there aren't enough males," Wyneken said. Checking the gender of turtle hatchlings, however, is neither easy nor cheap. Since hatchlings don't have obvious sex organs, testing requires either holding onto them in captivity for a few months until the organs start to develop or sacrificing some hatchlings to determine their gender. Wyneken, who along with other researchers around the world is working on a simpler, cheaper and less obtrusive way of determining the sex of hatchlings, said there are ways — including shading and watering nests — to artificially lower nest temperatures to produce more males. "But that's a Band-Aid on the problem, because you would still be putting turtles out into a world that's too hot to make boys," she said.
'Telling us a story'
On Topsail Island, it's looking like another pretty good year for nesting turtles. Terry Meyer, conservation director with the Karen Beasley Sea Turtle Rescue and Rehabilitation Center in Surf City, said the nest count is over 80 at roughly the midpoint of the summer nesting season. An average year is about 125 nests, with 103 recorded last year. Meyer said they also haven't seen an increase in non-viable eggs or other issues with hatchlings. But she said the looming question of whether there are already or will be too few males to keep populations viable is a major worry. "But will it be too late when we find out?" Meyer said. "For us visually as citizen-scientists, we would have no way of knowing if we're seeing fewer males." Dr. Matthew Godfrey, sea turtle expert with the N.C. Wildlife Resources Commission, said so far researchers haven't documented a decline in hatching success of sea turtle nests, which would be expected if there were too few males available to fertilize eggs. "However, as you say, given the long time to maturity, if starting this year only female hatchlings are produced, we probably wouldn't detect issues in breeding success for several decades," he said via email. Female sea turtles can take up to 30 years to reach sexual maturity and return to the general region of where they hatched. Research by UNCW last decade found hatchlings from nests laid on Bald Head Island in Brunswick County were more likely to be female versus hatchlings produced from nests laid the previous two decades, and Wyneken said research from Australia is already showing some green sea turtle populations closer to the equator are producing nests that are nearly 100% female. But sea turtles have survived for millions of years, and this isn't the first time they've been forced to adapt to a warming trend. Actions sea turtles could take to mitigate today's climbing temperatures is to lay their nests on beaches farther north, which should be cooler, or to nest earlier in the year. Nesting data for North Carolina shows that might already be happening to a degree, with the first nest recorded May 14 in 2009, May 8 in 2015, and May 4 this year. But Godfrey cautioned that there is concern among researchers that human-driven climate change might be occurring faster than similar events in the past, and sea turtles will not be able to adapt quickly enough. "The solution to this is not just a solution for sea turtles," Wyneken said. "When it's too hot for them, it's too hot for us. The turtles are trying to tell us a story, and we really should listen."
Read more » click here
---
Odds & Ends –
---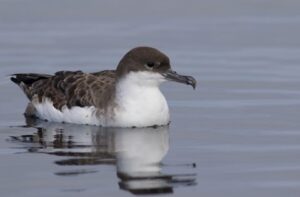 More than 100 birds wash up on Brunswick County beaches
More than 100 Great Shearwater birds have washed up onto Brunswick County's Beaches in just the last four days. Sea Biscuit Shelter in Oak Island says good Samaritans have dropped off between 106 and 109 of the South Atlantic species. Shearwater birds are water birds, only coming to land in Southern Africa and South America to nest. These birds are hundreds of miles away from their home, have been washing up sick and dead in Oak Island, Ocean Isle Beach, and Holden Beach. The non-profit shelter says many of them have already died. The Great Shearwater bird's legs are built for paddling, not walking. When the tropical storm beached them, many starved. Most of them weigh less than half their typical body weight. "So, what happens when they show up here, and they're so debilitated and so exhausted, we just feed them a whole lot of food and hope that they gain enough weight that we can return them to the wild," founder, Maryellen Rogers explained. Rogers says she'll release the birds to the Intracoastal waterway when they gain enough weight. There, they'll relearn to forage for their own food and gain enough strength to fly back to the South Atlantic. She asks beachgoers to call Sea Biscuit if they find an animal, and to bury or dispose of it if its already dead.
Read more » click here
It's really pitiful':
Local bird rescue aids shearwaters washed ashore by tropical storm
Mary Ellen Rogers is accustomed to people bringing her sick and injured birds. As director of Sea Biscuit Wildlife Shelter, a wild bird rehabilitation center located on Oak Island, caring for birds in need goes with the territory. But she wasn't prepared for what happened on Saturday, July 2. Calls kept coming about birds washing ashore, and people continued to show up at the shelter with birds they had found on the beach. "There were people lined up outside the door," Rogers recalled. "They are in their bathing suits, they're soaking wet because they've been in the ocean, and they have this bird all wrapped up in a towel, and they're like, 'Can you help this guy?' It was so wonderful." At first, Rogers and her staff of volunteers tried to take down the names of those who  dropped off birds, but with so many being brought in, it became overwhelming. "It got to the point where we were like, 'Let me weigh him, put him in the cage, and let me take the next one," she said. Rogers believes that most of those dropping off birds were visitors because they kept referring to the birds as seagulls; the birds were actually Great Shearwaters, which are pelagic and prefer the colder waters of the South Atlantic. "We get shearwaters every year," Rogers said. "But there's usually three, not a hundred." Rogers believed a lack of food and stormy weather led to the birds ending up on Brunswick County's beaches. According to the Audubon Society, great shearwaters rarely come close to shore, and they typically feed on fish and squid close to the waters' surface. The birds migrate to the coast of North America in June and return to the southern Atlantic in August. Rogers believes they were slammed with the wind and waves generated by Tropical Storm Colin. Exhausted from the long flight and malnourished from a lack of food, the birds washed up along Brunswick's beaches. Shearwaters were brought to the shelter from Oak Island, Holden, Ocean Isle, and Sunset beaches. "So, they were exhausted after a long flight, hit the Gulf Stream, which was like a washing machine, so they got into shallower water, and they got pushed onshore by the southwest winds," she explained. "That's why we got them all in that very short period of time, and they came in so skinny." While Rogers took in just over 100 shearwaters, wildlife centers up the North Carolina coast have also reported getting a number of the birds over the weekend. The Outer Banks Wildlife Shelter, located in Newport, reported getting 21 shearwaters on July 3 and took to Facebook urging the public to bring in the birds if they saw them washed ashore. Rogers explained that most adult Great Shearwaters have a white ring around their necks, but most the ones at Sea Biscuit lack that marking, which indicates they are juveniles. Shearwaters should weigh about 800 grams, and most of these birds weigh less than half of that. Some of the weakest ones weigh less than 400 grams. Inside Sea Biscuit's hospital, the birds are separated, with the most critical birds in one area and the least critical in another. Rogers and her volunteer staff are working to hydrate and feed the birds, while allowing them to rest from their long flight. Despite receiving constant medical attention, more than 40 of the birds brought to the shelter have died. The remaining 60 are still critical, but they are receiving care with the hope that they can be released. Rogers is keeping the bird carcasses frozen so that they may be used for research. A representative from the North Carolina Wildlife Resources Commission contacted Rogers on July 5 and told her that scientists from the National Oceanic and Atmospheric Administration would be coming to retrieve the shearwater carcasses for study. The remains would be tested to try and determine what exactly led to the birds washing ashore. Some of the birds' remains will also be sent to Georgia where researchers will study the impact of plastics in the ocean and what impact it may have played on the birds. Rogers said getting a solid base of information on the birds is important so that wildlife shelters will be prepared if they ever experience anything like this again. "It's really pitiful," Rogers said. "But at least they're being fed, they're being taken care of, and nothing's tearing them apart on the beach. We might not win the war, but at least we're going to save as many as possible."
Read more » click here 
---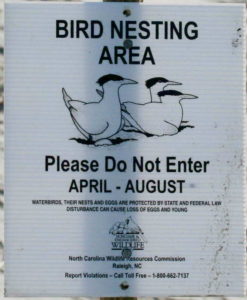 Wildlife Commission asks beachgoers to be mindful of nesting birds
Waterbirds are nesting and brood-rearing now through Aug. 31
Before hitting the beach this summer, visitors should remember to "share the shore" with beach-nesting birds, giving them, their eggs and chicks a wide berth. Waterbird nesting is now under way along the coast, and biologists with the N.C. Wildlife Resources Commission urge people to watch where they step on the beach because these birds are very sensitive to human disturbance. Eggs and chicks are well camouflaged and can be unintentionally stepped on and crushed by humans and pets. Getting too close to a nesting bird can cause it to fly off, leaving the eggs or chicks vulnerable to the elements or to predators. "Birds have their ways of letting you know when you're too close," said Carmen Johnson, the Wildlife Commission's waterbird biologist. "They'll call loudly and dive at you. Some species will pretend to have a broken wing to lure you or other perceived predators away from the nest and chicks." Because beachgoers may not recognize bird-nesting habitats, the Wildlife Commission asks the public to observe the black-and-white signs posted by the agency and signs posted by agency partners around important beach-nesting areas and islands. The signs help people avoid nesting grounds from April 1 through Aug. 31, the sensitive nesting and brood-rearing season, and advise that entering an area can result in the loss of eggs or chicks. Wildlife Commission staff also remind boaters to be mindful of nesting birds on islands, particularly if they approach an island posted with the black-and-white signs. "You can help North Carolina's waterbirds have a successful nesting season by observing them from outside the posted areas, and avoiding islands marked as bird-nesting areas, or unmarked islands where you see nesting birds," Johnson said. "Some birds nest near the high tide line, and the likelihood of disturbing nests and stepping on flightless chicks is high." Johnson added that it is especially important to adhere to the "no dogs" rule on the signs. Not only is it the law, but one dog can destroy an entire bird nesting colony in minutes. Some islands that serve as beach-nesting habitat are not marked with black-and-white signs, such as many of the state's marsh islands in the sounds. Johnson recommends that people give these islands a buffer between their activities and any nesting birds. Likewise, not all nesting areas on the beach are posted, so coastal visitors and residents should be always aware of their surroundings. Beachgoers can help protect nesting shorebirds are by: Keeping dogs on a leash at all times. Dogs may chase and harass birds, as well as trample nests, killing chicks or crushing eggs. Following the beach driving regulations. If driving is permitted, only drive on the lower part of the beach and drive slowly enough to avoid running over chicks. Disposing of trash properly when leaving the beach, including bait and scraps from cleaned fish, which can attract predators such as gulls, raccoons, feral cats and foxes. Discarding fishing line and kite string in an appropriate receptacle. These materials can entangle and kill birds and other wildlife if left on the beach. Abstaining from feeding gulls. Gulls are a major predator of young chicks and eggs. Avoiding flying drones and kites near nesting colonies. They may be mistaken for a predator. Cooperating with these simple steps and observing the posted signs will protect valuable bird resources and preserve our amazing beaches and wild waterfronts. For more information about beach-nesting waterbirds and how to protect them, down-load the "North Carolina's Beach-Nesting Birds" document or visit the Wildlife Commission's conserving webpage https://www.ncwildlife.org/Conserving/Conserving-North-Carolinas-Wildlife-Resources. Beacon
---
What is a King Tide?
We're going to see firsthand this week at Wilmington-area beaches.
This week, Wilmington area beachgoers will get a glimpse of how climate change is affecting local sea level changes. From July 11-15, the Wilmington coastline will be affected by a King Tide, bringing exceptionally high tides to the area. While King Tides aren't a scientific designation, according to National Weather Service meteorologist Steve Pfaff, they describe the highest high tides of the year and occur when the moon is closest to the Earth in orbit, as well as aligned with the Earth and Sun. "There are a few times a year where they coincide and that just means more gravitational pull on the ocean surface, and therefore, greater variation in the range of the tides," Pfaff said. On July 4, for example, the difference in high and low tides was about three feet. On July 14, that variation is expected to increase by more than a foot, which is typically enough to reach the county's minor coastal flooding threshold, even without rain or other adverse conditions. The King Tide force will be strongest on July 13 and 14 and could lead to flooding in low-lying marshes on the waterway, tidal creeks, and areas with weakened shoreline infrastructure from past erosion. Pfaff said the variation in high and low tide could also affect boating navigation, particularly in channels. On top of the dangers the tides present themselves, Pfaff said they can be compounded if they occur in late summer or into the fall when hurricanes are being formed, which they could intensify. "Then that will compound the storm surge," he said. "And of course, when you add the tide with the storm surge, you get a storm tide, which is the ultimate in water level surge." This week's King Tide will be the most significant of the year, following other spring King Tides on May 15-19 and June 12-16. Though not directly impacting the tide's variation, Pfaff said the effects of climate change will worsen future King Tide events. The relative sea level in the Wilmington area is rising 2.6 millimeters every year and expected to increase more rapidly as climate change continues. "You're adding more to the water levels that are out there already," he said. "And now you're adding the King Tide, it's just going to compound the damage."
Read more » click here
---
Beach Strand –
---
'Four deaths this year is so devastating':
The cost of not having lifeguards on Oak Island
Independence Day celebrations on Oak Island were bittersweet last weekend, tainted with news that a beachgoer had drowned in the ocean Sunday. It is the fourth drowning death on the island this year, raising questions and concerns about what safety measures are in place and if they are enough. Sydney Napier, resident of the west end of the island, doesn't think the city has taken ample precautions to prevent tragedies like this from recurring. Ultimately, Napier maintains there should be lifeguards on the beaches. "I honestly don't believe everything that can be done is done," Napier said. "The public, especially tourists that don't know better, can't possibly be held responsible for knowing the risk. Four deaths this year is so devastating." According to the United States Lifesaving Association — and based on 10 years of reports from USLA-affiliated lifeguard agencies — the chance of someone drowning with a USLA lifeguard nearby is 1 in 18 million. While there are other important safety tactics in open water drowning prevention, trained lifeguards are the gold standard. It wasn't always lifeguard-less along this area of the Brunswick County shoreline. Prior to merging with Yaupon Beach in 1999 to form Oak Island, a section of the island, then known as Long Beach, did have lifeguards. A land use plan update from 1988 showed that lifeguards had been funded on Long Beach out of the recreation budget since at least 1974. A classified ad for seasonal lifeguards appeared in The Brunswick Beacon in 1991, indicating the program was still operating at that time. Oak Island public information officer Michael Emory said comparing the former municipalities to modern day would be "somewhat skewed." "The overall size and dynamics of population, beach length, as well as level of other required municipal services, are now completely different," he said. US Census data for the area over the last decade reflected an increase of approximately 30% in residents, now topping out at almost 9,000. Emory said Oak Island beaches have anywhere between 20,000 to 30,000 daily visitors during peak summer months. Though Emory was unaware of any recent considerations by the town council to add lifeguards back to the budget, a 2020-2025 "Parks, Recreation and Open Space Master Plan" from 2019 shows a recommendation to implement a flag warning system between the Oak Island Fishing Pier and the Ocean Crest Fishing Pier. It also suggested hiring 20 or 25 part-time seasonal lifeguard positions before the end of 2023. Emory said the town often reviews its policies and looks to see what other beaches with similar sized populations are doing. Nearby in New Hanover County — wherein all of its beaches are outfitted with lifeguards — Carolina Beach has 6,000 residents with an influx of 30,000 visitors daily during the summer. In its 2022-2023 budget, it will pay over $600,000 to lifeguard needs to cover around 3 miles of beach. "Currently, there would be steep, if not prohibitive challenges for staffing, equipping, and in some cases housing lifeguards to cover all 65 of our public beach accesses across the nearly 10 miles of public beach area," Emory said of Oak Island. "In addition to recruiting employees, the support structure of vehicles, radios, towers, and other equipment must be factored in as well." The financial cost of prevention and response is the recurring challenge when it comes to the discussion of water safety in the area. Oak Island isn't alone; currently, none of the six beach towns in Brunswick County have lifeguards. For now, the town is focusing on education campaigns and ways to create increased public awareness. The newly launched "OKInformation" includes a text-messaging service that will alert mobile subscribers when surf conditions are "red flag" or high risk. Oak Island also installed new signage prior to the July 4th holiday weekend, warning visitors to refrain from blocking beach accesses; 22 of the 65 are designated for emergency use. One of the four deaths this year occurred at the beach access on Napier's street. She said the path is so narrow even a golf cart can't pass through on a busy day. Oak Island Water Rescue posted on its social media Memorial Day weekend that the W. 23rd Street beach access was full as they tried to respond to a call-in regard to a swimmer in distress. While no vehicles were illegally parked, larger trucks and SUVs extended into access points and prevented the fire department's wide, paramedic-equipped engine from getting through. "Fortunately, we were able to use a different beach access, without a delay in response, to make our way into the beach. That beach access was almost blocked with parked vehicles as well," OIWR noted in its post. The town is in the process of changing the layout of several parking lots in order to ensure there is room for rescue vehicles to pass. Town council will make a consideration at its Tuesday meeting to also install white signs with red letters at every access point forewarning against dangerous rip currents. According to the agenda packet, Mayor Pro Tempore Bach is bringing the matter to council due to "the recent tragic incidents," referring to the four deaths already this season. The agenda also states the town should "redouble efforts to inform visitors of the inherent danger of ocean swimming." While intended to protect beachgoers, these efforts are not adequate to residents like Napier, particularly since they rely on people noticing, reading, and following visual guides without a lifeguard enforcing them. Not to mention, the critical response time is incredibly brief when a person is at risk of drowning. Brunswick County resident Kelly Helbig knows this firsthand. She started the Jack Helbig Memorial Foundation (JHMF) after her son drowned in a lake in Brunswick County at only 4 years old. She has made it her mission ever since to educate the public on water safety and drowning prevention. "In the case of a drowning, every second counts; we don't have minutes for Ocean Rescue or EMS to respond," Helbig said. The JHMF — in collaboration with Southport Rotary and Oak Island Water Rescue — funded $1,800 in signs they installed at public beach accesses on Oak Island. Each displays a QR code leading to a virtual risk flag and a corresponding guide explaining what each flag color means: 
Purple means marine pests
Green means low risk with calm conditions
Yellow means medium risk with moderate surf
Red means high risk with strong currents
Two red flags indicate that the water is closed to the public
The JHMF also worked with Eagle Scout candidate Jackson Enis to install brightly colored rescue cans and life rings on Caswell, a 4-mile stretch at the eastern end of Oak Island. The cans are buoyant, torpedo-shaped rescue devices usually used by lifeguards. They aren't a perfect solution, but they serve as an aid for bystanders who may act as first responders. "We don't want to encourage bystanders to run into the water, but 25% of drowning victims were attempting to save someone else," Helbig said. "If we can have a flotation device available there, then maybe they both have a chance to survive." Emory said the city is open to rescue cans. "If they or any other private organization would like to enhance [current safety measures] with flotation devices, I'm sure that is something the Town Council would consider," he said. It would come down to the logistics of purchasing, maintaining, and replacing them in the event of weather damage, theft, or vandalism. The JHMF placed 14 total rescue cans at Caswell Beach this spring. Each can cost $69 and is mounted on a stand displaying a risk flag color guide and virtual QR code. The stands cost about $150 each. So far, only one rescue aid has needed replacement this year, though Helbig estimates all aids will need replacement every two years. Equipping all public 65 accesses on Oak Island would be no small undertaking but one with major life-saving potential. This year all four swimmers that passed away on Oak Island were helped first by bystanders. An ER physician from Kentucky led resuscitation efforts after an off-duty law enforcement officer pulled 52-year-old drowning victim Kevin Whitley of Hickory, N.C., out of the water last Sunday. Oak Island Water Rescue (OIWR) training coordinator Carl Mauney said he has never responded to a drowning incident where no one attempted to swim out and help. A nonprofit and volunteer-based organization, OIWR has provided water rescue and education on the island for 25 years. Mauney has been the training coordinator for the last year. The organization operates on a $70,000-a-year budget, recently having received $21,500 from the town and $9,000 from the county. OIWR also relies on donations from the public to maintain its enterprise and fund capital expenses, such as replacing rescue vehicles and radios as needed. If OIWR arrives prior to EMS and fire crews during a rescue, they are technically in charge of the initial emergency responses, via incident command system protocols, Mauney said. To prepare for rescues, they regularly drill and work with the National Weather Service to corroborate readings on the area's water conditions by providing daily surf reports. As part of its public information strategy, OIWR had approximately 2,000 magnets printed with QR codes, like those on the signs funded by JHMF. They lead to the virtual flag posted on OIWR's website, based on a live surf report and weather models from the National Weather Service. "The goal was to put a QR code magnet on the refrigerator of every rental home," Mauney said. But the reach has gone well beyond rentals. On July 5th, the police department announced its beach services unit began outfitting some of their patrol UTVs with physical warning flags indicating the rip current levels, complete with the magnetic QR codes. Mauney said the response to the QR code has been overwhelming. Restaurants and other businesses also have printed and displayed copies. Since May 30, the code has been scanned about 16,000 times. "Education is more important than ever before," Mauney said. "Anytime you can prevent a 911 call, that's better than responding to one."
Read more » click here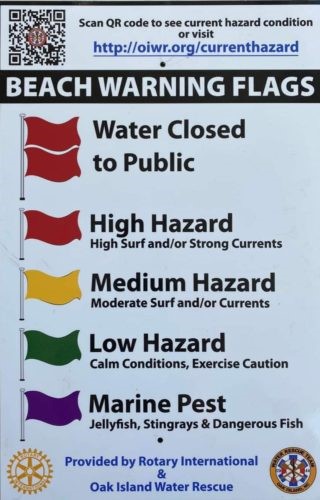 ---
Four drownings in three months:
Oak Island looks to educate, improve beach safety
Since the start of the peak beach season at Oak Island, four people have drowned in the island's picturesque waters. Most recently, a 52-year-old man fell victim to a rip current at public beach access near the middle of the island on July 3. The tragedy cast a dark cloud over the July Fourth holiday and has inspired changes among the island's first responders looking to educate citizens. From July 1 to July 9, some 80,000 cars crossed the Long Beach Road bridge into Oak Island, according to Oak Island Police Chief Charlie Morris. In a recent report to Oak Island Town Council, Morris said that amount of traffic was average for the island's peak tourist season, but it was a busy week, nonetheless. During the holiday weekend, Oak Island police responded to 238 calls for service. Much of that traffic was heading to the beach. Brunswick County beaches do not have lifeguards, and instead rely on local first responders to provide rescue services.
Educating beachgoers
This year, the police department, the Oak Island Fire Department and Oak Island Water Rescue have ramped up their efforts to educate tourists and locals alike on one of the risks involved with swimming in the ocean: rip currents. According to the National Weather Service, rip currents are powerful surges of water that run perpendicular to the beach, pulling water from shore out into open water. If caught in one, it can be a difficult and taxing feat to swim back to shore. Using social media and other outreach, the departments are encouraging beach visitors to learn about the hazard conditions on the beach before heading into the water. Dotted along the island's public beach access points are signs indicating which conditions are reflected in the color-coded flags: green, yellow and red for low, medium and high hazard, respectively. Each sign also contains a QR code that, when scanned, shows visitors a more in-depth look at the current hazard conditions online. At least half of the island's 2022 drownings happened on "yellow flag" days, which indicate medium surf conditions. According to Oak Island Water Rescue, rip currents are present even on low-risk days — though they're likely less frequent and weaker than higher-risk days. Morris said emergency responders are working to monitor ocean conditions and updating the flags to reflect current conditions, as risk could change through the day. On July 1, the town launched a new public notification system, "OKInformation." The system allows the town to send out email and text notifications to those that enroll, informing them of beach conditions and other town news. Recent increases in island traffic and tourism have prompted some changes to its newly established Beach Services Unit, Morris said. The Beach Services Unit is a civilian-staffed branch of the Oak Island Police Department. The unit's employees work to patrol the beach, enforce parking, and operate drones from 10 a.m. to 6 p.m. daily during the island's peak beach season of May 13 to Sept. 5. Now, the beach service patrol utility terrain vehicles are equipped with first aid kits and fly warning flags indicating current weather conditions, and some staff will soon undergo CPR training. Ahead of the July 4 holiday weekend, the town installed new signage to remind beachgoers to keep emergency access locations clear in case emergency response is needed. At the town council's July 12 meeting, council member John Bach suggested the town consider adding warning signs at each public access, encouraging beachgoers to use caution and consider the current conditions before entering the water. "It's not about aesthetics, it's about saving lives," Bach said. Bach said he thinks tourists would be more likely to take notice of a warning sign, rather than take the several steps to go online and check the current conditions or educate themselves on the meaning of the beach warning flags. "I'm telling you we need a sign, because parents and visitors are busy, they're carrying things, they're not paying attention," Bach said. The council is set to continue discussing the addition of warning signs at its August meeting.
How can you spot a rip current, and what do you do if you're in one?
According to the National Weather Service, there have been 171 rip current deaths in the Carolinas since 2000. Of the decedents, 80% resided in inland areas. On June 14, Morris said, officials responded to the beach and found a 67-year-old woman who had drowned. According to the National Weather Service, she had been caught in a rip current. She was from Knoxville, Tennessee. Despite life-saving measures, the woman died. "The primary reason visitors and vacationers are the ones drowning in rip currents is that they do not know what to do," Oak Island Water Rescue said. "They aren't aware of the danger and don't understand rip currents. They can't recognize them, and they don't know the survival strategies of swimming sideways or floating to survive. It's unrealistic to expect everyone vacationing at the beach to understand rip currents." According to the National Weather Service, rip currents can be spotted by locating the areas between breaking waves where water is flowing toward the ocean, rather than toward the shoreline. If caught in a rip current, the easiest way to escape is to swim parallel to the shoreline. Oak Island Water Rescue suggests bringing a boogie board or U.S. Coast Guard-approved float cushion to the beach, as they could be helpful in the event a rescue is needed. Wearing a lifejacket can help an individual float if caught in a rip current, Oak Island Water Rescue said.
Read more » click here
---
A new kind of beach patrol:
Oak Island's new Beach Services Unit aids in public safety
It's a Saturday morning in mid-June, which means that Oak Island's beach strand is crowded. The tide is rising, and the beach is narrow, particularly on the east end. Cynthia Grant, a member of Oak Island's Beach Services Unit, weaves her utility vehicle through throngs of beachgoers, keeping her eye out for safety concerns and ordinance violations. Occasionally, she stops the vehicle. A few times, it's to grab trash — soda cans and chip bags left by beachgoers the day before —and other times, she addresses town ordinance violations, usually someone encroaching on the dunes. Answering questions about beach equipment rentals, educating visitors about beach preservation, and checking on a man swimming far beyond the crowd round out her morning. Oak Island's Beach Services Unit, a civilian-staffed branch of the Oak Island Police Department, was established in May. Currently, the unit's 13 employees work shifts in three areas – beach patrol, parking enforcement, and drone operation – patrol the strand from 10 a.m. to 6 p.m. seven days a week during the peak season (May 13 through Sept. 5). The Beach Services Unit, or BSU, is much different than the beach patrol that the town had in years past. "This is kind of an evolution building upon what was originally referred to as the beach patrol," said Michael Emory, communications manager for the town of Oak Island. "There's a reason why we've rebranded it as the 'Beach Services Unit' because they're incorporating so much more than patrolling the beach for a dune violation." Emory added that the town's decision to use civilians for these positions came down to a "cost-to-benefit ratio." "The pay scale for sworn officers is a little bit different in North Carolina," Emory said. He explained that sworn officers would be required to work a specific number of hours, which would make scheduling difficult. "By making it a civilian-staffed unit, we're able to hire more quickly, and we're able to staff that unit more quickly and more efficiently," Emory said. While members of the town's Beach Services Unit do issue citations for violating the city's dune, parking, and beach ordinances, they are also focused on public safety and education. "In the future, there will be a safety component added with the fact that they will be running the surf condition and rip current flags, and there is some CPR training that's coming," Emory said. While the surf condition and rip current flags have been ordered, they have not yet arrived, but Emory hopes that they will arrive "sooner rather than later," and CPR training is expected to occur within the next few weeks. In addition to enforcing beach-related ordinances, keeping emergency vehicle access points clear, and helping keep beachgoers safe, employees with the Beach Services unit also strive to educate people about beach preservation and rip currents. Grant, who also helps with parking enforcement, said that she always tries to educate people first. "Sometimes, they're just visiting, and they may not be familiar with the ordinances," she explained. She added that most of the time people are understanding and want to do the right thing. However, when people choose to ignore the rules, they must issue citations, and those can be costly. If a person has been warned that they are encroaching on the dunes and fails to heed the warning, the fine is $100. "It's not fun to tell people to move their campsite, but it's important," Grant said. "I wouldn't do it if I didn't believe in it." Grant said that most of the time, the people she deals with are friendly, and she has rarely had trouble. However, she knows that if any of the beach services employees encounter a challenging situation, the officers with the Oak Island Police Department are there to support them. In addition to employees who work beach patrol and parking enforcement, there are also two drone operators keeping an eye on the beach strand during the weekends. The drones are equipped with a speaker, which allows the operators to speak to beachgoers and swimmers and communicate with them. If the drone operator sees a situation that needs to be addressed, he calls for beach services, first responders, or water rescue. "That has just been magical," Grant said. "It's just mind-blowing technology." While Oak Island's Beach Services Unit has been in operation for just over a month, employees believe it has been a success, and Emory credits police chief Charlie Morris for rebranding and revamping the unit. Grant, who has been working with the town since 2018 and served in its former beach patrol, agreed. "The team they put together works well," Grant said. "It's not a bad job. You're helping your town, you're helping educate, and you're protecting the beaches all on the same day. Doing something you love and a little cha-ching in the pocket – there's never a bad day." For more information on Oak Island's new Beach Services Unit, visit http://www.oakislandnc.gov/beach.
Read more » click here 
---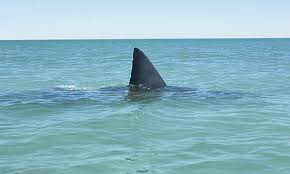 .
Shark fishing tournament
reels in big concerns

After intense pressure by leaders of four beach communities, organizers of a shore-based shark fishing tournament have agreed to shift the event from mid-summer to October, along with making other concessions for swimmer safety. The Southport-based Madkingz Tackle fishing store-sponsored event will now be the first week of October, instead of July 15-22 as previously announced, said owner Marty Wright. At first, the event was to include shore-based anglers who could fish anytime for sharks from the eastern tip of Oak Island (Caswell Beach) to Ocean Isle Beach. Participants would have been allowed to chum for sharks using kayaks up to a mile offshore. Chumming is a practice that usually involves putting blood, internal organs and fish parts in the water to attract sharks. It is prohibited on Oak Island Pier year-round. The plan churned a tempest of controversy and rebukes from leaders of Oak Island, Ocean Isle, Holden, and Caswell beaches, who said that intentionally attracting sharks to the shore during the height of the tourist season would be unwise. "It's idiotic to put shark bait in with our swimmers at the busiest time of the year," said Holden Beach Mayor Alan Holden, who has worked as a commercial fisherman, charter boat captain, 100-ton certified ship captain and been an avid recreational angler for 70 years. His town was considering seeking a court injunction before tournament plans changed. Caswell Beach and at least two other towns sent letters of protest to the sponsor. "Given the fact that the intent of this activity is to bring predators closer to the shore, The Town of Caswell Beach cannot condone a tournament such as this because of the unnecessary increase in danger to swimmers," town officials wrote in a July 8 letter. The town asked for the shark tournament to be cancelled and threatened legal action if that didn't happen. "The right to harvest fish is a strong right and it's well-protected," said Oak Island Mayor Liz White. "We have no intent to infringe on people and we have a lot of people who fish here year-round." White added, however, that she believed the type of tournament first suggested "puts public safety in jeopardy." Ocean Isle Mayor Debbie Smith called the original event "not the thing to do in the surf in the middle of summer." Tournament sponsor Wright said that after a respectful call from White, he agreed to modify the tournament. The new rules are that land-based shark anglers must fish only at night, during the first week of October. The tournament is catch-and-release only and no chumming is allowed, Wright said. Participants will take pictures of landed sharks with tape measures and use a digital security device to ensure the shots are during specified times. "It's not going to make a difference, but it's about perception," stated Wright, who resides at Oak Island and said he'd been fishing in the Cape Fear region for at least a dozen years.
Read more » click here
New trial date scheduled for Town of Holden Beach and man who planned shore-based shark tournament
WWAY has learned more about the documents filed against the man who planned a shark fishing tournament earlier this month in Brunswick County. A temporary restraining order filed July 13th by the Town of Holden Beach against the owner of Madkingz Tackle Marty Wright who also sponsored the controversial shark fishing tournament, was extended until July 23. According to court documents, both parties agreed the land-based shark tournament would be canceled. Leaders from Oak Island, Ocean Isle, and Both Holden and Caswell Beaches were concerned the tournament would be bad for business and create an unneeded danger in the water. WWAY reached out to the North Carolina Division of Marine Fisheries and talked to their spokeswoman Patricia Smith who said these types of tournaments are allowed, but with rules. "We do not prohibit shark fishing from our state's beaches, there is a state tournament license that exists but that's only required if you're going to sell your catch," said Smith. Those who plan on making a profit can obtain a license through the Division of Marine Fisheries License Offices. "There are some tournaments that fish are brought in to sell to a dealer, obviously all the fishermen will need to have a Coastal Recreational fishing license," she said. These regulations apply to those 16 years of age or older who need to keep in mind the size and possession limits on different species of sharks in North Carolina waters. "So, any fishermen planning on going shark fishing would need to come on to our website and download a copy of those regulations," said Smith. Court documents show a new trial is scheduled for July 26, WWAY reached out to both Holden Beach Mayor Alan Holden and Marty Wright, both  said they would not comment at this time. Wright planned another shore-based shark fishing tournament for the first week of October. The rules and regulations surrounding fishing tournaments can be found by clicking here. The regulations can be found on the Division of Marine Fisheries website Proclamation FF-41-2022, or anglers can download the Fish Rules App. These licenses are sold at Division of Marine Fisheries License Offices, online at https://www.ncwildlife.org/, and at many outdoors and bait and tackle shops. N.C. Division of Marine Fisheries does not prohibit chum fishing.
Read more » click here 
---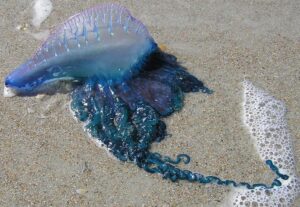 Jellyfish
Jellyfish and Portuguese Man of War have been spotted along the surrounding area beaches already this season and the little floating creatures can pack a punch. Often times beachgoers will spot them washed up on shore and other times they can be spotted in the water, but it is best to avoid them when you can. "While all jellyfish sting, not all contain poison that hurts humans. Be careful of jellies that wash up on shore, as some can still sting if tentacles are wet. NOAA recommends that if you are stung by a jellyfish to first seek a lifeguard to give first aid. If no lifeguards are present, wash the wound with vinegar or rubbing alcohol," NOAA suggests. And what about that … other method of treating stings? Turns out, it's a myth. In fact, urine can actually aggravate the stinging cells of jellyfish, making things worse. These cells, which detach and stick into the skin of prey, can continue to inject venom. Urine, as well as fresh water, can cause an imbalance to the salt solution surrounding the stinging cells, causing them to continue to fire. According to Scientific American, if you don't have vinegar or rubbing alcohol, rinsing with saltwater may be your best bet.
At the beach? Don't pop the 'balloons!'
We've definitely had some windy weather in the past few days. And on the coast, those winds bring with it an interesting sighting! The Cape Lookout National Seashore Park posted on Facebook about some very temptingly poppable-looking things that have been washing up on their beaches. These little "balloons" are gas-filled floats that keep the Man-o-War jellyfish afloat as they drift through the ocean. The winds can pick these floats up and they can wind up on the beach, but the folks at the park caution that no matter how tempting it is, you should not pop these things! "Give them a wide berth," the Facebook post ways. These are carnivorous jellyfish and use their dangling tentacles to kill their prey. Even washed ashore, the tentacles still pack a punch, so don't mess with the balloons! Stepping on it will hurt!
Read more » click here
Portuguese man o' war
The man-of-War are not usually in the area unless pushed to the coast by wind and ocean currents. It is a purple-blue color and can be up to 10 inches long. The Portuguese man o' war (Physalia physalis), is not a jellyfish but related to the species and is highly venomous. It has numerous venomous microscopic nematocysts which deliver a painful sting powerful enough to kill fish. Stings can result in intense joint and muscle pain, headaches, shock, collapse, faintness, hysteria, chills, fever, nausea, and vomiting. Severe stings can occur even when the animal is beached or dead. Although it superficially resembles a jellyfish, the Portuguese man o' war is in fact a siphonophore. Like all siphonophores, it is a colonial organism, made up of many smaller units called zooids. All zooids in a colony are genetically identical, but fulfill specialized functions such as feeding and reproduction, and together allow the colony to operate as a single individual.
---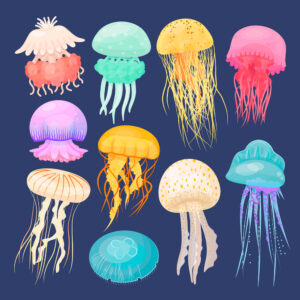 ---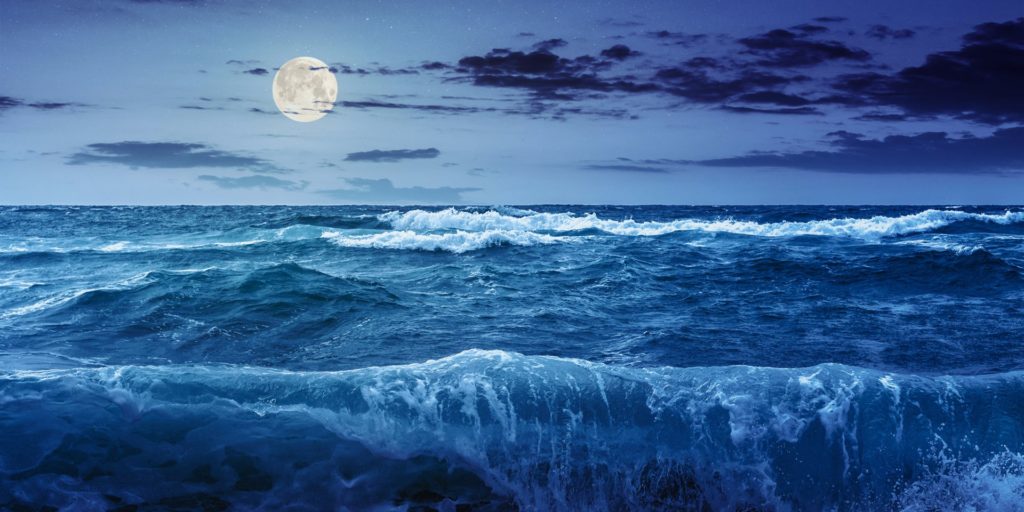 Staying safe at the beach: Rip currents, jellyfish, sharks, and other hazards
A trip to the beach can turn deadly (or painful) due to natural hazards but being aware of risks and mitigating hazards is a good way to prevent problems.
Picture this: warm weather, blue skies, and your toes in the sand — it sounds like a perfect lazy summer day at the beach. Maybe you decide to cool down in the ocean and find yourself bobbing around when suddenly you realize you are a little too far out. As panic sinks in and you start to swim towards dry land you realize your efforts are in vain and your whole body is getting tired, all the while you are drifting further into the Atlantic — you have gotten stuck in a rip current. It's not the only potential danger in the ocean, though. There are also sharks. And, of course, there are some things on shore that ruin your day at the beach, too, including stepping on jellyfish and, of course, good old-fashioned sunburn.
Rip currents
According to the U.S. Lifesaving Association (USLA), 80 percent of all ocean rescues are related to rip currents and annually more than 100 fatalities across the country are due to rip currents. While it is obvious that swimming at a beach with lifeguards is one of the safer options, there are plenty of area beaches that lack lifeguards or maybe ocean rescue season has not started just yet. So, what is the best course of action for surviving a rip current? According to the National Weather Service, there are several things swimmers should keep in mind when dealing with these often-unseen dangers.
Relax. Rip currents don't pull you under.
A rip current is a natural treadmill that travels an average speed of 1-2 feet per second but has been measured as fast as 8 feet per second — faster than an Olympic swimmer. Trying to swim against a rip current will only use up your energy; energy you need to survive and escape the rip current.
Do NOT try to swim directly into to shore. Swim along the shoreline until you escape the current's pull. When free from the pull of the current, swim at an angle away from the current toward shore.
If you feel you can't reach shore, relax, face the shore, and call or wave for help. Remember: If in doubt, don't go out!
If at all possible, only swim at beaches with lifeguards.
If you choose to swim on beaches without a lifeguard, never swim alone. Take a friend and have that

person take a cell phone so he or she can call 911 for help

.Sharks
Sharks are a fear on most every swimmer's mind, regardless of the actual dangers posed by the large predatory fish. "NOAA states that while shark attacks are rare, they are most likely to occur near shore, typically inshore of a sandbar or between sandbars where sharks can be trapped by low tide, and near steep drop-offs where sharks' prey gather. While the risks are small, it's important to be aware of how to avoid an attack," according to previous reporting.
Suggestions from NOAA for reducing the risk of a shark attack include:
Don't swim too far from shore.
Stay in groups – sharks are more likely to attack a solitary individual.
Avoid being in the water during darkness or twilight when sharks are most active.
Don't go in the water if bleeding from a wound – sharks have a very acute sense of smell.
Leave the shiny jewelry at home – the reflected light resembles fish scales.
Avoid brightly-colored swimwear – sharks see contrast particularly well.Sunburns
Most everyone has experienced a sunburn at one point in their life and while not often thought as a major concern for many, overexposure to UV light can cause serious long-term problems including skin cancer. The Centers for Disease Control and Prevention (CDC) recommends using at least S.P.F. 15 sunscreen at least 15 minutes prior to sun exposure. Wearing a hat, long sleeves, and other protective clothing is also recommended to keep skin protected.
Jellyfish
Jellyfish and Portuguese Man of War have been spotted along the beaches of New Hanover County and surrounding area beaches already this season and the little floating creatures can pack a punch. Often times beachgoers will spot them washed up on shore and other times they can be spotted in the water, but it is best to avoid them when you can. "While all jellyfish sting, not all contain poison that hurts humans. Be careful of jellies that wash up on shore, as some can still sting if tentacles are wet. NOAA recommends that if you are stung by a jellyfish to first seek a lifeguard to give first aid. If no lifeguards are present, wash the wound with vinegar or rubbing alcohol," NOAA suggests. And what about that … other method of treating stings? Turns out, it's a myth. In fact, urine can actually aggravate the stinging cells of jellyfish, making things worse. These cells, which detach and stick into the skin of prey, can continue to inject venom. Urine, as well as fresh water, can cause an imbalance to the salt solution surrounding the stinging cells, causing them to continue to fire. According to Scientific American, if you don't have vinegar or rubbing alcohol, rinsing with salt water may be your best bet.
Read more » click here
---
This and That –
---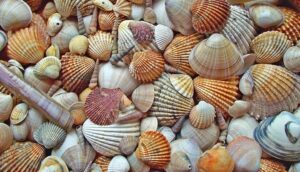 .Beachcombing Guide
How to Collect Seashells
"It helps to have a search image in your mind," says José H. Leal, the science director and curator at the Bailey-Matthews National Shell Museum in Florida. Research ahead of time what kind of mollusks you might encounter so that your eyes are primed to pick out specific shapes and colors. Leal has collected seashells since he was a boy in Rio de Janeiro. On his first trip to New York, in his 20s, he was so shell-focused that he dove to the sidewalk before realizing that what he thought were small, unusual clams were actually pistachio shells. "You get fixated," he says. Consult a tide chart; go out within an hour of low tide when the beach is most exposed. Storms tend to wash more shells ashore in the winter months. In popular shelling destinations such as Sanibel Island, near where Leal lives, collectors often search at night to avoid competition. (If turtles are nesting in the area, avoid using flashlights, which disrupt brooding females and disorient their hatchlings.) If shells are abundant, pick a spot and settle in. Rather than hoard shells, take only the most beautiful specimens of each variety. Make sure the shell is uninhabited. With the spiral-shaped gastropods, you should be able to see the creature. "A shell is usually much heavier when there's an animal inside," Leal says. Know the relevant regulations; many places curtail or outright ban the collection of shells, and the United States has various import restrictions, including a prohibition on queen conch shells from the Caribbean. The urge to beachcomb is natural, however. Humans have been using mollusk exoskeletons as art, adornment, currency, and tools since before we were even human beings. (Scientists recently discovered distinct hash marks on a freshwater mussel shell they believe were engraved by our extinct ancestor Homo erectus.) Still, Leal is worried about the future of marine mollusks, given how vulnerable they are to pollution and ocean acidification. Maybe your urge to collect these unoccupied calcium-carbonate dwellings can serve as a sort of gateway drug. "Once you get a love for shells," Leal says, "I hope you learn to care about the animals that make them."
Read more » click here
---
Factoid That May Interest Only Me –

---
Housing price hikes in some Wilmington-area towns are among the highest in NC In the past year housing prices have skyrocketed throughout most of North Carolina, but the Wilmington area is seeing the effects more than nearly anywhere else in the state. The three municipalities with the largest home price increases since last June are all in the Wilmington area, according to Zillow typical home data, including the top spot: Wrightsville Beach. Home prices in every Brunswick, New Hanover and Pender county town increased by at least 15% in the past year. In addition, the Wilmington area is home to almost one-quarter of North Carolina's top 50 towns with the highest housing price increases.
Where are home prices rising most in Brunswick County?
As one of the state's fastest growing areas, Brunswick County in particular has seen dramatic home price increases throughout many of its towns, leading to median home prices jumping by more than $97,000, or 32%, in the past year. In just the past six months the median home price across the county rose by nearly $50,000. Brunswick County is home to six of the top 50 towns with the largest price increases. Only Dare (10) and Wake (8) counties had more towns in the top 50. The Longwood area had the lowest price increase since last year, growing by $32,000 (23%) to $173,000. 
Holden Beach

Holden Beach typical home prices rose just over $246,000 (42%) since last June to about $830,000, the seventh highest increase in the state. 
Typical home price: $829,737
6-month change: $115,236 (16%)
1-year change: $246,761 (42.3%)
5-yr change: $384,228 (86.2%)
Read more » click here
---
These 4 Brunswick County towns are among the fastest growing in NC
The U.S. Census Bureau has confirmed what many Brunswick County residents have suspected for the past two years. According to the latest U.S. Census Bureau population estimates, the Leland area has been one of the fastest growing parts of North Carolina since the onset of the pandemic. Data released in late May shows between April 2020 and July 2021, Leland grew by 8.6%, bringing its total population to 25,974. The area was the third fastest growing in the entire state, behind the towns of Wendell (15%) and Zebulon (12%), both in Wake County. The next four places with the highest population increase were Northwest (9.7%), Navassa (8.9%), Leland and Calabash (7.6%), giving Brunswick County four of the top six fastest growing towns in the state. When adjusting for size, Leland was the fastest growing town with a population of at least 10,000 residents. For just towns with a population above 5,000, Brunswick County had two of top 10 fastest growing towns: Leland and Oak Island. The growth brought the Northwest and Navassa populations to 777 and 1,525, respectively. On the other side of the county, the small border town of Calabash grew to 2,192 residents. Outside of the Leland area, Oak Island had the biggest jump in gross residents, with 377 newcomers bringing their population to just under 8,900 last year, a 4.4% increase. Brunswick County as a whole saw a 4.4% increase, bringing its population to 144,215. Throughout the county only Bolivia (-0.7%) and Varnamtown (-0.2%) saw population declines. It was the second fastest growing county in the state behind Currituck County, which grew by 4.5% to 29,653 residents. Fueling the population boom, Brunswick County over the same period had the fastest growing housing stock, with units increasing by 4.2% or 3,743 units. During that time Brunswick County built more total homes than more populous counties like New Hanover and Durham. Only Wake and Mecklenburg counties built more total homes, adding more than 12,000 and 10,000 units, respectively. The census data also showed signs of recent nationwide trends continuing, like population decreases in major metropolitan centers and population gains in the south and west of the U.S. Seven of the top 15 fastest growing cities in the country were in the south.
Read more » click here
---
Brunswick County has the oldest population in NC and it's getting older
Since the start of the pandemic, Brunswick County has aged more than anywhere else in North Carolina. According to the U.S. Census Bureau, between April 2020 and July 2021, Brunswick County increased its median age by half a year to 56 years old. Throughout the past decade, Brunswick County was the fastest-aging county in the state, increasing its median age from 47 years old in 2010. No other counties in the state increased their median age by more than six years in that time. That gave Brunswick County the oldest population in North Carolina, and one of the oldest in the entire nation. Among counties with at least 40,000 residents, Brunswick County had the fifth highest median age across the United States. Only four Florida counties — Sumter, Charlotte, Sarasota and Citrus—  had higher median ages. The trend has been shown nationwide, with the median age in the country increasing by more than 3 years in the past two decades to 38.8 years old. "With birth rates trending downwards and the aging of the Baby Boom and Generation X cohorts, the median age will likely continue to rise in the coming years," said Kristie Wilder, a demographer in the Census Bureau's Population Division. For Brunswick County, the dynamic is largely driven by it being a destination for out-of-state residents close to retirement. Since the pandemic, the county has seen its population increase about 11% through out-of-state migration. According to the census, one-third of Brunswick County's total population is now over the age of 65, giving it more seniors than more highly populated New Hanover County. Across North Carolina, the median age increased by almost two years since 2010 to 39 years, about in line with the national median. Nearby New Hanover County grew slightly older over the last census count, increasing its median age from 37 years in 2010 to 40.5. Pender County stayed about the same age through the last decade, going from a median age of 41 to 42. The southwest of the state saw the highest growth in median age, with Clay and Cherokee counties which border Georgia, getting nearly one year older since the pandemic. Onslow County had the youngest median age at just over 27 years.
Read more » click here
---
Hot Button Issues –
Subjects that are important to people and about which they have strong opinions
---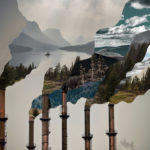 Climate
For more information » click here

There's something happening here
What it is ain't exactly clear
---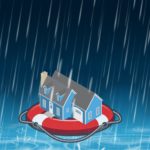 Flood Insurance Program
For more information » click here
---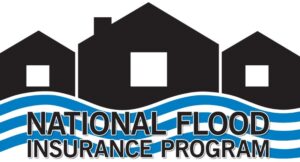 National Flood Insurance Program: Reauthorization
Congress must periodically renew the NFIP's statutory authority to operate. On March 11, 2022, the President signed legislation passed by Congress that extends the National Flood Insurance Program's (NFIP's) authorization to March 15, 2022.
Congress must now reauthorize the NFIP
by no later than 11:59 pm on September 30, 2022
---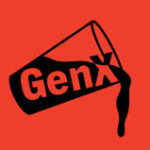 GenX
For more information » click here.
---
Chemours challenges EPA health advisory for GenX
The Chemours Company is suing the Environmental Protection Agency for its recent health advisory for GenX, one of the contaminants discharged for years into the Cape Fear River from the company's plant in Fayetteville. Chemours is challenging the EPA's review of the agency's health advisory for hexafluoropropylene oxide dime acid, or HFPO-DA (GenX), arguing the agency failed to use the best available science when making its determination. "Nationally recognized toxicologists and other leading scientific experts across a range of disciplines have evaluated the EPA's underlying analysis and concluded that it is fundamentally flawed," according to a Chemours release. "EPA's own peer reviewer called aspects of EPA's toxicity assessment (which serves as the basis for the health advisory) 'extreme' and 'excessive.' The agency disregarded relevant data and incorporated grossly incorrect and overstated exposure assumptions in devising the health advisory. The EPA's failure to use the best-available-science and follow its own standards are contrary to this administration's commitment to scientific integrity, and we believe unlawful." The suit filed Wednesday in the U.S. Court of Appeals for the 3rd Circuit in Philadelphia specifically names EPA Administrator Michael Regan, who is also former secretary of the North Carolina Department of Environmental Quality. Chemours warned it might take legal action against the EPA after the agency's assistant administrator for water, Radhika Fox, announced the final health advisory June 15. Fox made the announcement at the third National PFAS Conference held in downtown Wilmington, a city and surrounding region thrust into the national spotlight five years ago when the news broke that Chemours' Fayetteville Works Facility had for decades been discharging per- and polyfluoroalkyl substances into the Cape Fear River, air and ground. The EPA's final health advisory for GenX is 10 parts per trillion, or ppt and, for perfluoro butane sulfonic acid, or PFBS, at 2,000 ppt. PFBS has not been found in significant concentrations in samples in North Carolina, according to DEQ. The agency also issued updated interim health advisories for perfluorooctanoic acid, or PFOA, and perfluoro octane sulfonic acid, or PFOS. GenX was created to replace PFOA, which was voluntarily phased out of production more than 10 years ago in the U.S. Chemours states in its news release that HFPO-DA is not a commercial product and does not pose human health or environmental risks "when used for its intended purpose." Health studies of animals that ingested GenX show health effects in the kidneys, blood, immune system, liver and developing fetuses, according to the EPA's toxicity assessment. Chemours argues that the GenX toxicity assessment issued October 2021 was "materially different" from a draft assessment published in November 2018 and that the EPA did not provide public notice or allow for public comment on the new assessment. "Upon review of the October 2021 Toxicity Assessment, Chemours and external experts identified numerous material scientific flaws, including its failure to incorporate available, highly relevant peer-reviewed studies and that it significantly overstates the potential for risk associated with HFPO-DA," according to the release. The EPA did not respond to an email request for comment Wednesday. EPA Deputy Assistant Administrator Benita Best-Wong defended the GenX toxicity assessment in a letter to a law firm representing six North Carolina health and environmental groups, stating the assessment "was subject to two rigorous independent peer reviews by scientists who were screened for conflicts of interest in 2018 and 2021." Best-Wong went on to write that the agency asked the National Institute of Environmental Health Sciences National Toxicology Program to conduct an independent review of the liver histopathology slides from two studies. The agency published detailed responses to comments from both peer reviews and the assessment was put out for public review and comment for 60 days, she wrote. That letter was in response to the groups' call for the EPA to order Chemours to conduct health studies on 54 PFAS. Those groups, including Cape Fear River Watch, Center for Environmental Health, Clean Cape Fear, Democracy Green, the NC Black Alliance and Toxic Free NC, filed a lawsuit against the EPA for failing to require Chemours to conduct the studies. The EPA's health advisory for GenX replaces the state's 2018 provisional drinking water health goal of 140 ppt. A consent order between DEQ, Cape Fear River Watch and Chemours requires the company to provide whole house filtration for households that rely on private water wells where GenX concentrations are above the health advisory. "We expect Chemours to meet their obligations under the Consent Order and to the communities impacted by the PFAS contamination," Sharon Martin, DEQ deputy secretary for public affairs, said in an email Wednesday. Cape Fear River Watch Executive Director Dana Sargent said in a telephone interview she was "shaken" by the lawsuit. "This is going to be seriously infuriating for the community to hear this news and to still be looking at commercials and this nonsense saying (Chemours) are good neighbors," she said. "I think Chemours needs to recognize that they can't continue to claim that they're good neighbors while suing the nation's regulatory agency based on their assessment of the GenX toxicity level, which was done under strict calculations based on available science on the health impacts of GenX. The science is science."
Read more » click here 
---

Homeowners Insurance
For more information » click here.
---
Home insurance costs nearly double due to inflation
Inflation has affected nearly every aspect of life, from food, to gas, to labor. Now, homeowners could see those costs reflected in their insurance premiums. "It's the first time in my lifetime, that I've seen inflation at such a high level and at such a fast rate," said North Carolina Coastal Insurance owner, Hernan Lois. According to Lois, the average homeowner will pay 30 to 40 percent more for homeowners insurance this year because of inflation raising property values, labor prices, and building supply costs. According to builder, Neil Sims, the average OSB board (one of the most common materials home builders use) used to cost around eight dollars apiece. Just recently, that cost reached the mid 30-dollar range. "The prices… the labor prices and material prices have significantly increased. So, because you could build a house for 200,000 dollars five or 10 years ago, does not mean anything anymore," Sims explained. And with the height of hurricane season quickly approaching, insurance expert Hernan Lois says it's more important than ever to update your coverage. "The reality is," Lois continued, "you want to make sure you have full replacement value because if something were to occur, you want to be made whole." Lois says total losses happen more often than you'd think. Being underinsured can be a disaster in itself. "Well ultimately out of pocket expenses. It means that they would have to pay for all of the additional reconstruction costs or possibly to their contents coverage. Their loss of use coverage, which is their living expenses while their home is being rebuilt," said Lois. Though he opted for more coverage, Wilmington resident Dennis Mauger says his insurance went up 600 dollars a year. It was a tough financial pill for the retiree to swallow. "We had a house fire a couple years back and thank goodness we had good coverage on insurance replacement costs. I understand the value of insurance, it's just hard to, if it's the year that you're not using it to absorb those costs," Mauger said. When a storm system is named and predicted to come to our region, insurance companies can bind policies, keeping homeowners from changing their coverage plans.
Read more » click here 
---


Hurricane Season
For more information » click here
---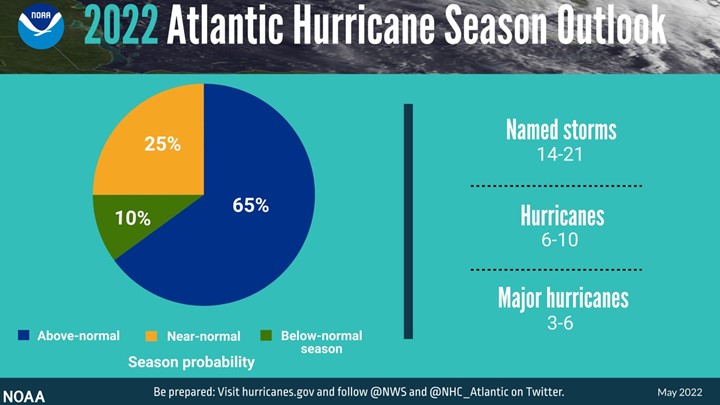 ---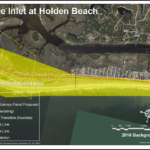 Inlet Hazard Areas
For more information » click here
---
.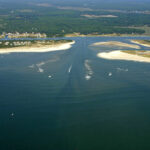 Lockwood Folly Inlet
For more information » click here
---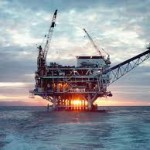 Seismic Testing / Offshore Drilling
For more information » click here.
---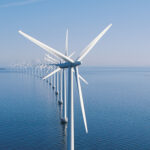 Offshore Wind Farms
For more information » click here
NC governor joins state-federal offshore wind partnership
Gov. Roy Cooper has joined 10 other East Coast governors and the Biden administration in the new Federal-State Offshore Wind Implementation Partnership. An effort to accelerate offshore wind progress, the partnership, in addition to Cooper, includes the White House national climate adviser, the secretaries of the Interior, Energy, Commerce and Transportation, and governors of Connecticut, Delaware, Maine, Maryland, Massachusetts, New Hampshire, New Jersey, New York, Pennsylvania and Rhode Island, the administration announced June 23. "I think we're at a place where we're reaching an exciting point where it seems like there's been a coalescence of notion that, you know, alternative energy makes sense, and wind is a gigantic piece of it," Biden said last week before a meeting on this partnership. The partnership is intended to be a forum for new initiatives and to coordinate ongoing efforts to address ocean co-use, transmission needs and other offshore wind priorities that could benefit from more federal, state, and regional coordination. The partnership will look to expand to the West Coast and the Gulf of Mexico as offshore wind energy projects develop in those areas. Biden set a goal in March 2021 to deploy 30 gigawatts of offshore wind by 2030, which officials say is enough to power 10 million homes with clean energy, support 77,000 jobs, and spur $12 billion per year in private investment in offshore wind projects. States in the partnership have committed to develop a domestic offshore wind manufacturing and logistics network, a sustainable workforce, and to support local and domestic businesses, when possible, for products and services. Commitments on the federal level include timely and effective permitting and environmental reviews and use of the lease auction process to incentivize investing in the country's offshore wind supply chain.
Read more » click here 
---
Things I Think I Think –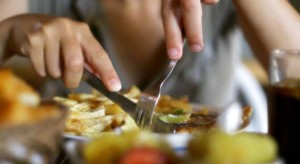 Eating out is one of the great little joys of life.
Restaurant Review:
Dinner Club visits a new restaurant once a month. Ratings reflect the reviewer's reaction to food, ambience and service, with price taken into consideration.
///// June 2022
Name:            Port Land Grille
Cuisine:         Progressive American
Location:      1908 Eastwood Road
Contact:        910.256.6056 / https://www.portlandgrille.com/
Food:              Average / Very Good / Excellent / Exceptional
Service:         Efficient / Proficient / Professional / Expert
Ambience:    Drab / Plain / Distinct / Elegant
Cost:               Inexpensive <=17 / Moderate <=22 / Expensive <=27 / Exorbitant <=40
Rating:          Four Stars
Port Land Grille which opened in 2000 is located in Lumina Station. They offer a progressive American regional cuisine, boasting a broad menu with from the port, from the land, and from the grille selections, offering creative cuisine with something for everyone. An open kitchen and bar separate the two dining rooms. Vintage photographs from Wilmington's past line the walls. The restaurant itself is a pleasant blend of understated elegance, a casual coastal ambience. One of the area's most popular fine dining restaurant, they set the standard for what local fine dining should be. Port Land Grille is on our short list of favorite restaurants, dining there is always a pleasure.
---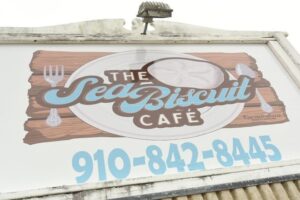 Hidden gem: After years of working for others, chef opens his own Brunswick County restaurant
Brad Ball has spent a lot of time in kitchens. Even before he became a chef, his family had a pizza place in Greensboro. He worked in a few spots there and eventually met his wife, Sara, before moving on to cities like Cincinnati and Charleston. When the couple moved to Southeastern North Carolina, Ball worked with James Doss at Wilmington's Rx Restaurant and Bar and Rhonda Uhlman, who now owns the StreatSide food stand in Southport. More recently, Ball has worked for local clubs and spent several years as the executive chef of the Bald Head Island Club.  So, yes, he's worked in a lot of kitchens. It's just that until now, they haven't been in his own restaurant. "It's been a dream of his, having his own place," said Sara Ball. The couple opened The Sea Biscuit Café in May at 3370 Stone Chimney Road in the Supply/Varnamtown/Holden Beach area of Brunswick County. So far, there have been some ups and downs, Ball said. But he has a suitably eclectic menu offering breakfast and lunch in an unassuming former diner. Breakfast is now a place with a farm-to-table approach to the classics, with local eggs (from just up the street), Guilford County grits and hand-pattied sausage. At lunch, you can order chicken pot pie or a fried bologna sandwich, as well as watermelon sashimi or a black bean burger enhanced with nuts and kale and served on a gluten free bun. Every morning, Ball goes to the docks in Varnamtown to get some fresh seafood for the shrimp and grits and the fish tacos, served Al Pastor style. "It started as an old-school diner, but has evolved into this," he said. "People are already saying that it's kind of a hidden gem," Sara Ball said. But, in a way, they could just now start to experiment with the possibilities and freedom of having their own place. For example, they started a ghost kitchen just a few weeks ago. "I really like the idea of ghost kitchens," Brad Ball said. "I like that it's a concept that lives only on Facebook. It's a way to explore a few different ideas." When Sea Biscuit closes, locals can still order take-out and delivery from Pepe's Pizza many nights of the week. "It's hand-tossed, and a cross between New York and California style," he said. The Meat Man and the Primo Supremo are favorites, but the Back Cheddar Burger pizza uses his house-made ground beef blend. In addition to having more chef-y freedom, there are a few other reasons the Balls decided to open this business – to give locals more options and to have more time as a family.  They say they've spent many evenings driving around looking for a good place to eat, only to have to go all the way to Wilmington. As Brunswick's population booms, more people are looking for different options, they said. "This area has a lot of room for growth," Sara Ball said.  "So many restaurants have opened up in Oak Island and Southport, we thought this would be a good place for us." Brad Ball said he also appreciates being able to spend more time with his two children. "Before when I would leave for work, they'd be asleep and I'd get back and they'd be asleep," he said. Now, even when they're working, the kids can spend more time at the restaurant, Sara Ball said. She's worked as a school counselor and has also been a stay-at-home mom. Now, she's managing the restaurant while her husband focuses on the back of the house. She's the one talking to customers and trying to learn just what it is they are hungry for. "It's nice," Brad Ball said. "We don't have to have any corporate meetings." "Well, we do have them," she said. "We just have them while we're sitting on the couch." She said that her husband's skill, and the details he puts into his work, makes it special. It's the vinegar powder he adds to the fish-and-chips batter to give it that tangy bite and in the fresh fruit he uses for the daily cobbler. They are happy trying to offer something for everyone. "We are locals," he said. "We want to be here for other locals. We want to be here for the ladies golfing group, and the VFW guys. We want to be here for the teenagers who don't want to put away their phones." They hope to add evening hours this fall,  but don't expect them to give up on the ghost kitchen concept. Pepe's Pizza has been popular, and Brad Ball is already also thinking about a concept serving international street food.
Read more » click here 
---
---
Book Review:
Read several books from The New York Times best sellers fiction list monthly
Selection represents this month's pick of the litter
/////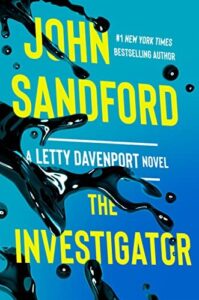 THE INVESTIGATOR by John Sandford
After more than thirty (30) novels in the long-running Prey series, featuring storied U.S. Marshal Lucas Davenport , and thirteen (13) more featuring Davenport's colleague Virgil Flowers, Sandford has created another series spinoff with Davenport's adopted daughter Letty. Introduced as a child in 2003, readers of the series are well acquainted with her, via flashbacks the story intersperses events from her childhood to catch up readers who are unfamiliar with her. In another of Sandford's patented investigation/action formula, the plot prominently features two (2) things most of us are familiar with far-right militias and immigration. Letty looks into oil thefts in Texas, in conjunction with the Department of Homeland Security,  that is part of a domestic-terrorist plot. Like her father, Letty is willing to do whatever needs doing, more interested in justice than the law. 
---
.That's it for this newsletter

See you next month

---

Lou's Views . HBPOIN


.                                                 • Gather and disseminate information
.                                           • Identify the issues and determine how they affect you
.                                           • Act as a watchdog
.                                           • Grass roots monthly newsletter since 2008