Lou's Views
News & Views / September Edition
---
Calendar of Events –
---

U.S. Open King Mackerel Fishing Tournament
September 29th thru October 1st
Southport
The U.S. Open King Mackerel Tournament has taken place since 1979 and is held annually the first week in October. The U.S. Open is one of the largest king mackerel tournaments on the East Coast and part of the SKA (Southern Kingfish Association) Tournament Trail. The tournament now attracts almost 400 boats annually.
For more information » click here
---


Sunset at Sunset
October 1st
Sunset Beach
Held the first Saturday in October each year, Sunset at Sunset is the Town of Sunset Beach's Community Block Party.  The 15th annual autumn event is scheduled to happen again this year, in front of Ingram Planetarium on Sunset Boulevard in Sunset Beach.
For more information » click here 
---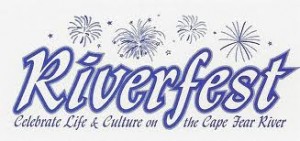 Riverfest
October 7th thru 9th 
Wilmington        
Wilmington's Riverfest is celebrated in October since 1979 and runs from the foot of Market Street to Cape Fear Community College over a half mile of free family entertainment.
For more information » click here
---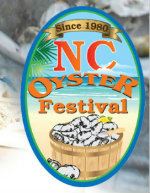 N.C. Oyster Festival
October 15th & 16th
Shallotte..

The annual North Carolina Oyster Festival has taken place since 1978. Come celebrate everything Oyster with a variety of foods, crafts, contests, children's activities, and musical performances at Mulberry Park in Shallotte. Signature Festival events include the Oyster Shucking Contest, Oyster Eating Contest, and Oyster Stew Cook-off.
For more information » click here
---

N.C. Festival by the Sea
October 29th & 30th
Holden Beach
 
Hosted by the Holden Beach Merchants Association this two day festival occurs on the last full weekend in October. This two day event is kicked off with a parade down the Holden Beach causeway. There is a fishing tournament, horseshoe tournament, and a sandcastle building contest. Vendors provide food, arts and crafts, amusement rides and other activities. There is live musical entertainment both days at the Holden Beach's Pavilion.
For more information »  click here
---

Discover a wide range of things to do in the Brunswick Islands for an experience that goes beyond the beach.
For more information » click here 
---
Calendar of Events Island –
---
Parks & Recreation / Programs & Events
For more information » click here
---
Calendar of Events Island –

---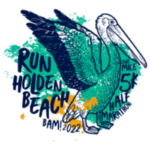 Run Holden Beach
October 1st
Holden Beach, NC
 
 
The seventh annual event includes three races –
5K                                  – 6:45 AM
Half Marathon         – 8:00 AM
1 Mile Turtle Trot    – 8:30 AM
After you've finished, plan to hang around a while. After party will have a DJ playing your favorite tunes, post-race food, beer, and games.
For more information » click here
Saturday, October 1, 2022 – The Run HB event will be held from 6:45 until 11:30. There will be significant traffic slowdowns during this time and the bridge will be closing for the half-marathon participants to cross around 8am. Please plan your travel accordingly.
---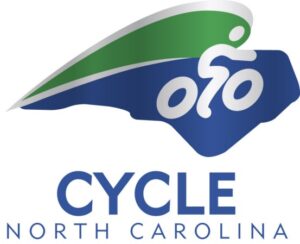 Mountain to Coast Ride
The first Cycle North Carolina Mountains to Coast Ride was held in 1999. In the twenty-one years since, the Mountains to Coast Ride has traversed the state using a different week-long route each year. The Mountains to Coast Ride is not a race, but a recreational trek across the state using scenic back roads. The ride is designed to promote physical fitness, good health, and the scenic beauty of North Carolina.
David announced the 2022 ride terminus will be Holden Beach. This is another activity that gives us exposure on a much broader scale.
Saturday, October 8, 2022 – Cycle NC will end their 400+ mile tour from the mountains of NC to the coast at Holden Beach. The majority of the riders will arrive between 11 and 2. The bridge will not close for this event. Please join us in welcoming the cyclists!
---
Parks & Recreation / Programs & Events
For more information » click here
---
Reminders –
---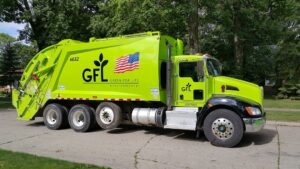 Solid Waste Pick-Up Schedule
GFL Environmental change in service, trash pickup will be once a week. This year September 24th will be the  the last Saturday trash pick-up until June. Trash collection will go back to Tuesdays only.
Please note:
. • Trash carts must be at the street by 6:00 a.m. on the pickup day
. • BAG the trash before putting it in the cart
. • Carts will be rolled back to the front of the house

---
Solid Waste Pick-up Schedule – starting October once a week
Recycling – starting October every other week
---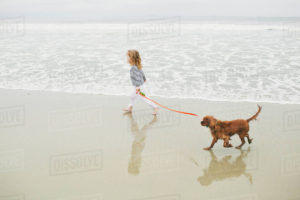 Pets on the Beach Strand
Pets – Chapter 90 / Animals / 90.20
Effective September 10th
1. Pets allowed back on the beach strand during the hours of 9:00am through 5:00pm
2. Dog's need to be on a leash
3. Owner's need to clean up after their animals
---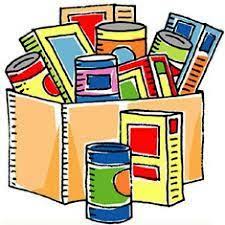 A Second Helping
They just completed the eighteenth year of the program. For the last sixteen (16) weeks they have collected food on Saturday mornings in front of Beach Mart; the food is distributed to the needy in Brunswick County. During this summer season, they collected 16,141 pounds of food and $1,644  in monetary donations. Their food collections have now exceeded two hundred and nighty thousand (290,000) pounds of food since this program began in June of 2005. Hunger exists everywhere in this country. Thanks to the Holden Beach vacationers for donating again this year! Cash donations are gratefully accepted. One hundred percent (100%) of these cash donations are used to buy more food. You can be assured that the money will be very well spent.
Mail Donations to:
A Second Helping % Douglas Cottrell
2939 Alan Trail
Supply, NC 28462

Website:
http://www.secondhelping.us
---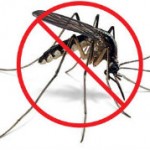 Mosquito Control
Current EPA protocol is that spraying is complaint driven
The Town is unable to just spray as they had in the past
. 1) Complaint based
. 2) Citizen request
. 3) Proactively monitor hot spots
They recommend that you get rid of any standing water on your property that you can
Urged everyone to call Town Hall if they have mosquito issues so that they can spray
Spraying is complaint based, so keep the calls coming!
---
Curbside Recycling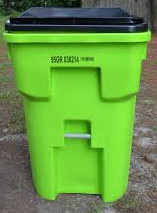 GFL Environmental is now offering curbside recycling for Town properties that desire to participate in the service. The service cost is $86.37 annually paid in advance to the Town of Holden Beach and consists of a ninety-six (96) gallon cart that is emptied every other week.
Curbside Recycling Application » click here
Curbside Recycling Calendar » click here
Recycling renewal form was sent, you should have gotten e-mail letter already 
---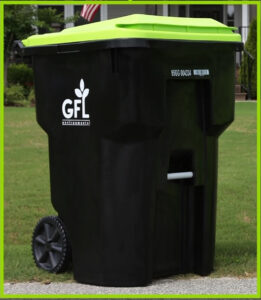 Trash Can Requirements – Rental Properties
GFL Environmental – trash can requirements
Ordinance 07-13, Section 50.08
Rental properties have specific number of trash cans based on number of bedrooms.

* One extra trash can per every 2 bedrooms
.
.§ 50.08 RENTAL HOMES.
(A) Rental homes, as defined in Chapter 157, that are rented as part of the summer rental season, are subject to high numbers of guests, resulting in abnormally large volumes of trash. This type of occupancy use presents a significantly higher impact than homes not used for summer rentals. In interest of public health and sanitation and environmental concerns, all rental home shall have a minimum of one trash can per two bedrooms. Homes with an odd number of bedrooms shall round up (for examples one to two bedrooms – one trash can; three to four bedrooms – two trash cans; five – six bedrooms – three trash cans, and the like).
---
Building Numbers
Ocean front homes are required to have house numbers visible from the beach strand.
Please call Planning and Inspections Department at 910.842.6080 with any questions.
§157.087 BUILDING NUMBERS.
(A) The correct street number shall be clearly visible from the street on all buildings. Numbers shall be block letters, not script, and of a color clearly in contrast with that of the building and shall be a minimum of six inches in height.
(B) Beach front buildings will also have clearly visible house numbers from the strand side meeting the above criteria on size, contrast, etc. Placement shall be on vertical column supporting deck(s) or deck roof on the primary structure. For buildings with a setback of over 300 feet from the first dune line, a vertical post shall be erected aside the walkway with house numbers affixed. In all cases the numbers must be clearly visible from the strand. Other placements may be acceptable with approval of the Building Inspector.
---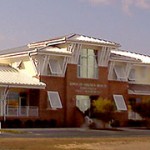 BOC's Meeting
The Board of Commissioners' next Regular Meeting is scheduled on the third Tuesday of the month, October 18th
---

News from Town of Holden Beach –
The town sends out emails of events, news, agendas, notifications and emergency information. If you would like to be added to their mailing list, please go to their web site to complete your subscription to the Holden Beach E-Newsletter.
For more information » click here
---
Volunteers needed
The Town is always looking for people to volunteer for their various boards and committees. If you are interested in serving, please fill out a resume form and submit it to [email protected].
---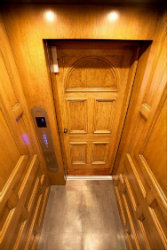 Elevators
Most states mandate that elevator systems be tested and inspected annually. Currently the state of North Carolina does not require annual inspections to be performed on all elevator systems. The use of unsafe and defective lifting devices imposes a substantial probability of serious and preventable injury to your family and guests. It is in the owner's best interest to minimize injuries and liability by scheduling an annual safety inspection to ensure the safe operation of their elevator system.
---
Waupaca Elevator Recalls to Inspect Elevators Due to Injury Hazard
Hazard:
The elevator cab can fall unexpectedly to the bottom of the elevator shaft and abruptly stop, posing an injury hazard to consumers in the elevator cab.
Consumer Contact:
Waupaca Elevator toll-free at 833-850-7981 from 8 a.m. to 4:30 p.m. CT Monday through Friday, e-mail at [email protected] or online at www.WaupacaElevator.com and click on Recall Information for more information.
---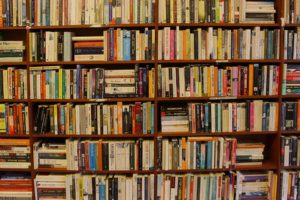 Library
If you need something to keep you busy in this colder weather, make sure to visit the island library. The library is in the upstairs of Holden Beach Town Hall. All the books were donated. Patrons of the library don't have to check out a book; they are on the honor system to return it. 
---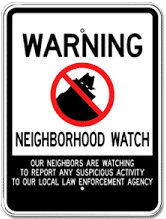 Neighborhood Watch –
• Need to look out for each other
• Call 911 if you see or hear anything suspicious
• Fill out Keep Check Request Form if you will be out of town
• Submit completed Property Registration Form
• Pickup copy of Protecting Your Home
---
Upon Further Review –
---
Bike Lane


Property owners along Ocean Boulevard were sent a CAMA notice from the DOT

Key takeaways:
Add 7' asphalt to the south side of existing pavement
Add 3' asphalt to the north side of existing pavement
Recenter the travel lanes
Create two (2) five (5) foot bike lanes on either side of the road
DOT informed us the cost of the has significantly increased by almost 30%
The good news is that our portion is only an additional $23,000 so far
Previously reported – July 2022
The NC Department of Transportation has informed the town that due to permitting issues raised during their review of the Ocean Boulevard Repaving/Bike Lane Project, construction will not begin in September as previously planned. Construction is now scheduled to start after the first of the year. The project will still have a completion date of Memorial Day.
Previously reported – June 2022
Execution of the agreement with DOT is required to construct the Ocean Boulevard Bike Lanes Project this fall in conjunction with the resurfacing of Ocean Boulevard. The project is estimated at $1,722,364 of which 42% or $723,393 is the Town's share. The remaining 58% or $998,971 is funded by the Grand Strand Area Transportation Study (GSATS). The Board authorized the execution of the Transportation Improvement Agreement with the Department of Transportation.
Bike Lane Letters (04/21/22)
Town staff contacted the Department of Transportation after numerous homeowners reached out to us concerned that they had not received a letter with information on the upcoming bike lane/paving project. We were advised that only those property owners whose property is adjacent to the proposed bike lane construction where that construction intersects the Ocean Erodible Area of Environmental Concern (jurisdiction of NC Division of Coastal Management) have been sent the certified letter/attachments. This is only a small portion of the project area (approximately 150 properties) so don't be concerned if you did not receive a letter. Those property owners that have received the certified letter/attachments can follow the instructions in the letter if they would like to contact someone about the project.
Previously reported – March 2021
David provided the Board with a memo summarizing the information that he gathered since the last meeting. That memo was not included in the agenda packet. He reviewed the process, timeline, and financing. DOT informed him that if we are interested that we need to stay engaged with them. The public has said that they are in favor of having bike lanes. The project is an improvement worth the expenditure especially if we can get help with the funding through grants. They decided to give the project a green light and have David work to keep moving the project forward.
Previously reported – February 2021
Engineer's estimate for bike lanes are as follows:
Ocean Boulevard West / 5.00 miles / @$1,208,941
Ocean Boulevard East / 1.15 miles / @$403,972
NCDOT now has adequately funding so the resurfacing program for OBW which is scheduled for the spring of 2022. Bike lanes are being proposed on both sides of the road, which will add five feet on each side. This should be coordinated with resurfacing project that is tentatively scheduled already. Our cost would be $1,612,913 which hopefully at least a portion of would be offset by grants. DOT requested verbal feedback in the next 60 days, indicating whether we want to participate in adding bike lanes to the project.

---
Corrections & Amplifications –

---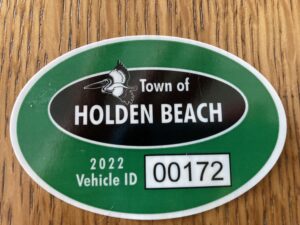 Hurricane Vehicle Decals
Property owners will be provided with four (4) decals which will be included in their water bills. It is important that you place your decals on your vehicles immediately to avoid misplacing them. Decals will not be issued in the 24-hour period before an anticipated order of evacuation.
The decals are your passes to get back onto the island to check your property in the event an emergency would necessitate restricting access to the island. Decals must be displayed in the lower left-hand corner of the windshield, where they are not obstructed by any other items. Officials must be able to clearly read the decal from outside the vehicle. Please note that re-entry will NOT be allowed if a current, intact decal is not affixed to the windshield as designated.
EVACUATION, CURFEW & DECALS
What is a State of Emergency?
A proclamation by the Town which enacts special ordinances and/or prohibitions during emergency situations to protect the public, public health and property. These prohibitions can include limitations on movement, curfews, directing of evacuations, controlling ingress and egress to the emergency area, alcoholic beverages, and more. State of Emergencies are issued in accordance with N.C.G.S. 166A-19.22.
What is a curfew?
A curfew is an order, typically during a State of Emergency, which requires all persons in the affected areas to remain on their own property. During a curfew, you are not free to move about public domain areas or on others' property. Violations of a curfew could lead to arrest in certain situations.
What is a voluntary evacuation?
A voluntary evacuation creates a recommendation for all parties in the affected area to get their affairs in order hastily and evacuated.
What is a mandatory evacuation?
A mandatory evacuation means you must leave the area in which an order has been issued. With recent changes to the laws in North Carolina, you no longer have the option of staying in an area under an order of mandatory evacuation.
Why is the sewer system turned off during a storm/event?
Often the sewer system is turned off during storms which have the potential to create significant flooding on the island. The system is turned off to protect its integrity. If it were left on, it could pose a significant threat to the public health. When the system is manually shut down, it also greatly reduces the time needed to bring it back up after an event which equates to getting residents and guests back on the Island much faster.
Why is there a delay for decal holders to get back on the island once a storm ends?
After a storm, many things must occur before even limited access can be allowed. Some of those things include making sure the streets are passable; the sewer system must be restarted to comply with State laws; the utilities (water, sewer, electricity, propane supplies) must be checked to ensure no safety risk are present; and the post-storm damage assessment team needs to perform an initial assessment.
Where can I get up-to-date information during and after a storm or State of Emergency?
You can sign up for the Town email service by clicking here. The newsletter, along with the Town's website will be the main sources of information during an emergency situation. Links to the Town's official Facebook and Twitter pages can be found on the website. You can also download our app for Apple and Android phones by accessing the app store on your smart phone and searching Holden Beach.
Please refrain from calling Town Hall and Police Department phone lines with general information questions. These lines need to remain open for emergencies, storm management and post-storm mitigation. All updates concerning re-entry, general access, etc. may be found on the Town's website and other media outlets.
Why do I see others moving about the island during a curfew?
If a curfew order is in place, you must stay on your own property. You may see many other vehicles moving about the Island. We often receive assistance from other local, state, federal and contract personnel during events. It is likely these are the personnel you are seeing, and they are involved in the mitigation process for the event. Please do not assume that a curfew order has been lifted and/or you are free to move about the island.
Can I check my friends' property for them?
If a curfew order is in place, you may ONLY travel to your personally owned property. Traveling about the Island to check on others' property is not allowed. is in place, you may ONLY travel to your personally owned property. Traveling about
Who can obtain decals?
Only property owners and businesses who service the island can obtain a decal.
How do I get decals for my vehicle…?
If I am an owner?
Decals will be mailed out in water bills to property owners before the season starts. Those owners who need additional decals can contact Town Hall. A fee may apply, please check the current fee schedule.
If I am a renter?
You must contact the owner of the property to obtain a decal.
If I am a business owner on the Island?
You must contact Town Hall to obtain a decal.
If I am a business owner off the Island that provides services on the Island?
You must contact Town Hall for eligibility and to obtain a decal.
When does my decal expire?
All decals expire on the last day of the calendar year as indicated on the decal.
Where do I put my decal on my car?
Decals must be displayed in the lower left-hand corner of the windshield, where they are not obstructed by any other items to include window tinting, other decals, etc. Officials must be able to clearly read the decal from outside the vehicle. Please note that re-entry will not be allowed if a current, intact decal is not affixed to the windshield as designated.
How do I replace a decal if I get a new vehicle?
If you trade a vehicle or otherwise need a replacement decal, you may obtain them from Town Hall during normal business hours. A fee may apply, check the current fee schedule.
Can I obtain a decal right before an emergency occurs?
While most of the storms we deal with are tropical in nature with some type of advanced warning, we do experience many other types of events that could create a State of Emergency without warning. All eligible parties should obtain decals as early as possible each year to avoid being denied access to the Island. Decals shall not be issued during the 24-hour period prior to an anticipated order of evacuation so staff can concentrate on properly preparing the Town for the storm/event.
Can I use a tax bill or another document for re-entry?
No. You MUST have a decal to re-enter the Island until it is open to the general public.
How does re-entry after a storm during a State of Emergency work?
The bridge is closed to all vehicle access, except for official vehicles. Once those with proper decals are allowed access, they must conform with the current rules in place by the specific State of Emergency Order. After all hazards have been rendered safe, the bridge will be opened to the general public. A curfew could remain in effect however, to ensure the safety and security of the Island and its residents and guests. Please understand this process typically takes days to evolve and could be significantly longer, depending on the amount of damage sustained. Please refrain from calling for times for re-entry, as those are often not set on schedule. Instead, stay tunes to local media outlets and official social media accounts for accurate updates.
How can I check on my property if access is limited to the Island?
Once it is safe, property owners with valid decals will be allowed back on the Island after a storm/event. At this point, you can travel to your property, in accordance with the rules of the specific State of Emergency Order currently in place.
If you live out of the area, please do not travel to the Island until you are certain you will be allowed access. Stay tuned to those media outlets and email services that are of official nature for this information. Also, be certain you have your current, valid decal properly affixed to your vehicle.
It is a good idea to be sure your contact information is current with the Town tax office as this is the location Town officials will use in the event you need to be contacted.
For more information » click here
NC General Statute 166A-19.22
Power of municipalities and counties to enact ordinances to deal with states of emergency.
Synopsis – The governing body may impose by declaration or enacted ordinance, prohibitions, and restrictions during a state of emergency. This includes the prohibition and restriction of movements of people in public places, including imposing a curfew; directing or compelling the voluntary or mandatory evacuation of all or part of the population, controlling ingress and egress of an emergency area, and providing for the closure of streets, roads, highways, bridges, public vehicular areas. All prohibitions and restrictions imposed by declaration or ordinance shall take effect immediately upon publication of the declaration unless the declaration sets a later time. The prohibitions and restrictions shall expire when they are terminated by the official or entity that imposed them, or when the state of emergency terminates.
Violation – Any person who violates any provisions of an ordinance or a declaration enacted or declared pursuant to this section shall be guilty of a Class 2 misdemeanor.
---
Turtle Watch Program –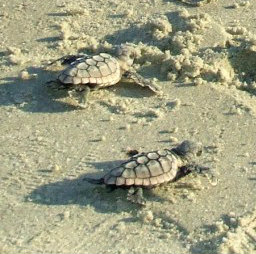 Turtle Watch Program – 2022
Current nest count – (65) as of 09/24/22
* Average annual number of nests is 57
Members of the patrol started riding the beach every morning on May 1 and will do so through October looking for signs of turtle nests.
For more information » click here
Total number of nests historically – 
2012: 48
2013: 73
2014: 19
2015: 53
2016: 52
2017: 50
2018: 30
2019: 105
2020: 65
2021: 68
2022: 65
---
Nesting Season
The 2022 sea turtle nesting season is "officially" over for the Holden Beach! It has been over 14 days since we've had a mother turtle appearance on our beach. That makes 65 nests for this year! That doesn't mean the turtle season is over. There are still 26 nest on the beach that have not hatched. We anticipate being on the beach "watching" nests until early October.
---
Groups remind public: Disturbing sea turtle nests a crime
Skeptics blamed the wind. It was particularly windy during a series of days last month on the Crystal Coast when stakes marking off sea turtle nests were plucked out of the sand and the tape to them torn down. But the evidence, according to Dale Baquer, Emerald Isle Sea Turtle Patrol program coordinator, proved otherwise. Four nights in a row at four different nests, a single stake had been pulled from the sand. Tape used to mark off the nesting sites was ripped down. On the two nights that immediately followed, signs at two other nests were plucked up and tossed onto the shore. "The first night there were actually foot prints and a beer can left there," Baquer said. "That's why I was sure someone had done it." Be it curiosity, juvenile antics, or flat out malicious intent, sea turtle nests at beaches on North Carolina's coastal islands are subject to human interference each nesting season. The season, which begins in May and ends in October, falls within the three busiest beach tourism months, heightening the odds of human-to-nest encounters. "It's inevitable when you have so many visitors coming to North Carolina to visit the beaches here," said Matthew Godfrey, a sea turtle biologist with the North Carolina Wildlife Resources Commission. "We do have turtle nests pretty much everywhere in the state on all islands." There's no indication of an uptick this season in nest tampering, Godfrey said, but incidents where it's apparent humans are purposefully messing with nests, like those in Emerald Isle, have been reported to his office this year. Sea turtle nest monitoring is mostly done through volunteer-based programs. Monitoring includes identifying nest locations, marking them off, and tracking when eggs at each nest hatch. Sea turtle monitoring programs are largely volunteer-based on all but one of the state's coastal islands where turtles nest. Federally owned Browns Island of the coast of Camp Lejeune is strictly off-limits to people because of unexploded ordnance on the property and live-firing training exercises conducted in the area. The only option for tracking the numbers of nests on the island are through aerial surveys. Godfrey said monitoring efforts generally work well protecting turtle eggs during incubation. Eggs typically take anywhere from 50 to 80 days to hatch. But without a set of eyes on each nest 24 hours a day, seven days a week, it's practically impossible to prevent even the occasional human disturbance. "Sometimes it's unclear why people interfere or mess with the areas that have been marked off, whether they rip down the tape or pull up the stakes," Godfrey said. "It could be just curiosity. Sometimes people accidentally walk into them at night. There's definitely some accidental or curiosity-based incidents, not malicious. In general, people are pretty respectful." Over a decade ago, there were a few instances where eggs were removed from nests. Sea turtles are federally protected. Anyone caught disturbing them or their nests face the possibility of hefty fines and possible jail time. Last year, a group of teenagers were caught after tampering with a series of nest areas on Emerald Isle's shore where they yanked stakes from the sand. Baquer said the teens were turned over to local police. The outcome of that case was not released to the public because the teenagers were minors. "People breaking our stakes and pulling the tape down doesn't seem harmful, but the thing is we set up the stakes and measure where the eggs are and use (the stakes) as a reference point as to how to find our eggs," she said. When it became evident someone — it's unknown whether more than one person was involved — was tampering with nests there last month, Baquer took to social media, asking for the community's help. "After I put that post out it stopped," she said. "I think my post says it all. It doesn't seem like a big deal, but it could be a very costly game for them. Sea turtles are protected and there is up to a $50,000 fine and a year in jail. None of our eggs were harmed, but you can still get yourself in trouble tampering with sea turtle nests. Not everybody has to be a sea turtle lover, but just do no harm." That said, a majority of people who live in and visit Emerald Isle respect the nests and turtles, Baquer said."They come to our excavations. We talk to them and let them know what the rules are. Usually they're really good at helping us," she said. So far this season, more than 1,900 nests have been documented on North Carolina beaches. Thirty nests had been documented on Emerald Isle this season. That's not a record, but it is a larger-than-average number, Baquer said. Roughly 10 nests there have hatched. Farther south at Oak Island in Brunswick County, more than half of the 136 nests hatched. Suzan Bell, co-coordinator of the Oak Island Sea Turtle Protection Program, declined to go into details about nests there that were vandalized, saying the issue appears to have been resolved since getting the word out on social media. "I think we addressed it and we've only had a couple of issues this season, it's not been an uptick for us," she said. This year's nests are the second highest number on record. "We are one of the top numbers in the state," Bell said. "There are so many more people on the beach. It is critical for us to have folks follow the rules."
Read more » click here
---
Odds & Ends –

---
Not all East Coast states have a plan for protecting citizens from the climate crisis
North Carolina became the object of some national scorn when it ordered coastal regulators a decade ago to ignore the latest scientific predictions of how fast the seas would rise in the coming decades.
Proponents of the short-lived 2012 state law said embracing worrisome projections on sea-level rise, which they claimed were based on unproven scientific research techniques, would prompt costlier home insurance and anti-development alarmism along the tourism-dependent coast.
Critics, including comedian Stephen Colbert, accused state officials of "outlawing the climate models" and blinding themselves to the effects of climate change.
Then two record-setting flooding events, Hurricanes Matthew in 2016 and Florence in 2018, devastated many of the same parts of Eastern North Carolina.
Today, North Carolina is one of 13 states and 34 cities that have added a chief resilience officer and, in most cases, an office of recovery and resiliency, according to the Institute for Sustainable Development.
Dr. Laura Hogshead, director of the N.C. Office of Recovery and Resiliency, said the drumbeat of natural disasters occurring in quick succession helped sway Tar Heel State political and public opinion that it can't be business as usual anymore, with rebuilding as the plan.
"It's not a political lightning rod anymore because there's a recognition that flooding, for example, is getting worse, more frequent," she said. "We might not always agree on how it's happening, but we do agree that we have to prepare better for it."
Despite an increasingly divided political landscape, Congress has passed 21 bipartisan bills that address some aspects of resilience.
Ward said they largely focus on issues shared by officials from different areas, taking a local approach to addressing the issue of climate change rather than a big government, all-encompassing approach.
The Resilient Federal Forests Act of 2021, for example, gives authority and resources to agencies and officials in rural areas to help improve forest health and reduce the risk of massive, destructive wildfires through science-based, active management practices.
The National Ocean and Coastal Security Improvements Act, also passed in 2021, does largely the same thing for coastal communities to help them prepare for and respond to coastal threats, including extreme weather events.
Read more » click here
Abridged version of article
---
Rising seas will force NC beach towns to move. The idea of leaving isn't easy.
Approximately 90% of North Carolina's 320 miles of coastline are bordered by barrier islands. Unlike manmade fortifications, they don't stay in place, and never have. They move constantly, growing and shrinking, even disappearing, depending on conditions such as sea levels.
Sea levels are predicted to rise 11 to 13 inches along southeastern North Carolina by 2050, according to the National Oceanic and Atmospheric Administration.
Communities like Ocean Isle Beach try to counteract these forces by freezing their islands in time through beach replenishment or building sand trap systems called "groins." Experts rate it a losing battle. Stopping barrier island movement won't work because "you're pouring sand in the top of the hourglass as the sand continues to flow out the bottom," said Robert Young, director of Western Carolina University's Program for the Study of Developed Shorelines. "Most oceanfront communities spend huge amounts of money trying to defend what is ultimately indefensible," Young said.
Scientific research into the effectiveness of terminal groins has found that the projects aren't cost-effective and might cause more harm than good with the threat of sea-level rise. North Carolina's Coastal Resources Commission found in 2010 that they can protect some properties at the end of barrier islands, but it recommended they be used "after all other non-structural erosion control responses, including relocation of threatened structures, are found to be impracticable."
Read more » click here
Abridged version of article
---
This and That –
Shallotte brewery to close this weekend after four years in the Brunswick beer scene
One of Brunswick County's only breweries will close its doors for good this Sunday. Red Hare Brewing Company in Shallotte announced in a social media post-Friday this would be its final weekend in business. "Over the past four years, our Red Hare Team has had the pleasure of becoming a part of the wonderful Shallotte community," the brewery shared on its Facebook Page. "We cannot express how thankful we are for your support & the relationships we have made throughout the years." The brewery's taproom, 4802 Main St., has been part of the Brunswick County beer scene since 2017 when it became the second brewery to open in the county. Red Hare Brewing originated in Marietta, Georgia, and the company plans to focus its energy back on its Georgia location. The Shallotte facility opened to produce a new line of sour, wild-fermented, and barrel-aged beers as well as to continue growing distribution of its flagship lineup of suds. Red Hare's closing leaves Brunswick County with two breweries currently operating: Makai Brewing Company in Ocean Isle and Lonerider in Oak Island. However, Brunswick County's brewing scene is preparing to take off, the StarNews reported in August. At least seven new projects are in the works in Leland, Southport, Bald Head Island, and Oak Island.
Read more » click here
---
Name:             Rx Restaurant and Bar
Cuisine:          Southern Comfort
Location:       421 Castle Street, Wilmington NC
Contact:         910.399.3080 / https://www.rxwilmington.com
Food:              Average / Very Good / Excellent / Exceptional
Service:          Efficient / Proficient / Professional   / Expert
Ambience:     Drab / Plain / Distinct / Elegant
Cost:                Inexpensive <=17 / Moderate <=22 / Expensive <=27 / Exorbitant <=40
Rating:           Three Stars
Rx is located in downtown Wilmington on the corner of Fifth and Castle; in a residential neighborhood, away from any other downtown eatery. The name Rx pays homage to the building's heritage, occupying the old Hall's Drug Store. Rx offers an upscale version of Southern comfort food alongside traditional American favorites in a comfortable relaxed environment. The locally sourced menu is ingredient driven and changes daily in order to bring in the freshest ingredients that they can. I now know what all the hype is about. They could easily become one of my favorite restaurants. I'd put it on your short-list of must try Wilmington restaurants. 
OpenTable, a provider of online restaurant reservations, recently released its list of the 50 Best Southern Cuisine Restaurants in America for 2018 and RX Restaurant and Bar is on it.
Rebrand, relaunch: Castle Street restaurant adds oyster farming, 'brewstillery' to new casual approach
Covid-19 has changed the way many industries operate, restaurants included. James and Sarah Doss can attest to this firsthand. Like other restaurateurs, they closed and reopened their Castle Street eatery, Rx, numerous times throughout the pandemic — due to both virus spread and health of staff and shutdown and protocol mandates. The Dosses said adapting Rx food to takeout wasn't something easily approachable, seeing as the menu leaned more toward fine dining. "It really illuminated the challenges of our industry and our long-term sustainability," Sarah said. While the struggles haven't been easy, they have provided space for reflection, which have guided the Dosses toward rebranding their Southern restaurant. Enter Rx Chicken and Oysters, slated to reopen by December, if all goes according to plan (currently, it's a location for locally filmed "The Supremes at Earl's All-You-Can-Eat"). "What we're changing to is a little more of our original vision when we arrived," James said. All flavors will remain seasonal, with the core menu rotating four times a year; previously, it switched daily. The restaurant is amping up its fried chicken menu, too, adding buckets that feature whole birds from Hampstead's Changin' Ways Farms. The idea is to reach all diners and price points, Sarah said: "We will have things that are on the higher end, too, so it's kind of like a customer's choice." In July, Rx celebrated a decade serving Wilmingtonians, though the restaurant has been closed since February. The Dosses have been concentrating on renovations and mapping out changes. Covid-19 isn't completely done with the industry either, as seen by rising inflation and supply-chain issues. An electrical panel needed for the kitchen is not expected to arrive until mid-November, the owners indicated. The kitchen is being transformed to become more energy efficient, with solar panels installed and appliances changing from electric to gas. "It's really about going green," Sarah said. Their newly launched oyster farming business also adds to that goal. "One oyster filters 50 gallons of water every day," Sarah said. "That's really important to us." The Dosses are subleasing half-an-acre in Topsail and a full acre in Stump Sound to harvest the oysters. "We seeded 500,000 this spring," James said. The restaurateurs established an apprenticeship under James Hargrove of Middle Sound Mariculture, learning the ins and outs of the industry. Their first batch — which will likely produce 60% of what was planted — won't be ready until next year, they estimate. The long-term goal is to sell the oysters in the restaurant but also wholesale. The couple also began harvesting clams, which James said have been hard to come by locally. They have planted 30,000 on the same acreage. "We still plan on buying from local fishermen," Sarah said. "Because we also plan to have more seafood on the menu. We have become a bit more connected with some of our local shellfish growers and fishermen since farming." Rx Chicken and Oysters will have a menu of tacos — both fish and pulled pork — and more sandwiches, including a Crystal Coast shrimp or oyster burger (fried shellfish piled with homemade coleslaw and ketchup). "Every time we go to Morehead that's our first stop in and our last stop out," Sarah said. A raw bar section will feature Rx's Lucy Beas oysters (named after the owners' dogs), which James said will also allow for more price control. "I've seen some oysters go up to $5 apiece at restaurants," he said. "We are thinking $2 or $2.50 apiece and we will have a happy hour." The restaurant's staples will still be served, such as the wings and the chili cheeseburger, once only offered during weekend brunch but soon to be available daily. Specials will rotate, including barbecue and the famed pig ears appetizer. High-quality local ingredients will be the base of every dish, also to be carried into another outpost of the brand: Rx Brewstillery. Located next to the restaurant is a home the Dosses purchased to become the tasting room and maker space of both craft beer and spirits. They have enlisted the help of their employees to run the operation, including Trae Wheeler, who is training to become the brewmaster, and Sarah Wiland, who is finishing up her biology degree at UNCW, to focus on the distillery side. Gin, vodka, moonshine and liqueurs will be made, while the brewery will start off with a light pale ale, Kolsch, pilsner, stout, sour and IPA. But the Dosses don't expect first-batch releases to come until a year or so down the road. "We're going to ease into it," Sarah said. The long-term vision is to go into distribution and wholesale. "We're just diversifying the business," James added, "and really getting back to our roots, to something that's just a little bit more fun."
Read more » click here
---
Name:           Savorez
Cuisine:        Latin American
Location:     402 Chestnut St, Wilmington, NC 28401
Contact:       910.833.8894 / https://savorez.com/
Food:            Average / Very Good / Excellent / Exceptional
Service:        Efficient / Proficient / Professional / Expert
Ambience:   Drab / Plain / Distinct / Elegant
Cost:              Inexpensive <=$18 / Moderate <=$24 / Expensive <=$30 / Exorbitant <=$40
Rating:         Two Stars
After years in area kitchens like K-38 and Ceviche's, local chef Sam Cahoon opened Savorez, his first restaurant. The name says it all, Savorez is flavors in Spanish. Savorez spices up homegrown southern style with Latin flavors with a focus on fresh sustainable local ingredients. They are located just off the beaten path, nothing fancy, the place is really small with seating for only thirty (30) people. The venue is just too small for how popular they are, and they do not accept reservations. The menu is the same for lunch and dinner, so it is a better lunch than dinner venue. Surprisingly, according to a Yelp report, Savorez is the Best New Restaurant to try in North Carolina in 2018, frankly it did not live up to that kind of rating.
Wilmington's 'Savorez' named top brunch spot in North Carolina
Everyone has their favorite eating spot around the Cape Fear, but a local brunch location has received top honors in a recent Yelp post. The post listed the top-reviewed brunch spot in every state around the country. For North Carolina, the number one reviewed brunch spot is Savorez, according to Yelp. Savorez is located at 402 Chestnut Street in Wilmington. It currently has 4.5 stars out of 5 stars from 478 reviews.
Read more » click here
---
Factoid That May Interest Only Me –

---
NC visitor spending increased 45% last year
Compared to 2020, visitor spending across the state was up 45% in 2021. Visitor spending was $79 million a day in 2021 statewide, and $6.4 million in visitor-generated taxes per day, according to a study the North Carolina Chamber of Commerce released Wednesday. The numbers show a strong recovery seen from 2020, and for many counties from 2019, officials said. All 100 counties in the state benefited, including those on the coast. For example, Dare County spending increased by 30%, or $1.8 billion, and also had an increase in direct tourism employees of 4%, or 12,295. Top percentage spending increases from 2020 were in Gates County, up 83%, and Beaufort County, up 71%. Gates also had a 25% increase in tourism employment. "The strong economic results for one of our most vital industries speak to the resilience of our local tourism partners and to the state's enduring appeal," said North Carolina Commerce Secretary Machelle Baker Sanders. "We celebrate the qualities that make North Carolina an attractive destination and are inspired by the people who provide visitors to our state an outstanding travel experience." The preliminary findings are based on an annual visitor spending study commissioned by Visit North Carolina, a unit of the Economic Development Partnership of North Carolina, and conducted by Tourism Economics in collaboration with the U.S. Travel Association. The annual spending study provides preliminary estimates of domestic and international traveler expenditures as well as employment, payroll income, and state and local tax revenues directly generated by these expenditures. The statistical model draws on detailed data from VisitNC as well as data derived from federal and state government sources, nationally known private and nonprofit travel organizations, and other travel industry sources. Domestic travel statewide increased in 2021, as international visitation lagged. The spending total of $28.9 billion fell about 1% below the record set in 2019. The sum represents a 45% increase from pandemic-stricken 2020. "Just as we're gratified by the achievement statewide in 2021, the county-level report underscores the value of each destination," said Wit Tuttell, director of Visit NC. "This is where travelers experience the state, from its natural beauty to the character of our people. It's also the heart of the economic impact, the sustenance for thousands of businesses and local governments. We look forward to raising the arc even higher as we welcome more people to places they won't find anywhere else."
Read more » click here
2021 Visitor Impact for Brunswick County released
Domestic and international visitors to and within Brunswick County spent $975.11 million in 2021, an increase of 33.4% from 2020. Brunswick County ranked 6th among the state's 100 counties in visitor spending in 2021. This data comes from an annual study commissioned by Visit North Carolina, a unit of the Economic Development Partnership of North Carolina. Bonnie Cox, Chairperson of the Brunswick County Tourism Development Authority, responded to the release of the 2021 visitor spending data, "Tourism has remained strong in Brunswick County throughout the pandemic. In fact, 2021 was a record year for visitor spending in our county. Tourism is a major economic driver for Brunswick County's overall economy."
Tourism impact highlights for 2021
The travel and tourism industry directly employed more than 4900 people in Brunswick County. Total payroll generated by the tourism industry in Brunswick County was $191.9 million. State tax revenue generated in Brunswick County totaled $32.3 million through state sales and excise taxes, and taxes on personal and corporate income. About $45.9 million in local taxes were generated from sales and property tax revenue from travel-generated and travel-supported businesses. These statistics come from the "Economic Impact of Travel on North Carolina Counties 2021," which can be accessed at partners.visitnc.com/economic-impact-studies. The study was prepared for Visit North Carolina by Tourism Economics in collaboration with the U.S. Travel Association. Statewide, visitor spending in 2021 rebounded by 44.9% to reach $28.9 billion. Following the devastating pandemic-related losses of the 2020, the total fell just short of the record $29.22 spent in 2019. Direct tourism employment increased 10.5% to 197,500. "These findings are something that everyone in North Carolina can celebrate," said Visit NC Director Wit Tuttell. "They're a testament to the resilience of our businesses and our residents, and to the enduring appeal of destinations that include everything a traveler might want. The economic well-being of the state and all its communities rises with the pleasures travelers find in the natural beauty of our public spaces, our culinary traditions and innovation, our remarkable towns and our spirited cities. North Carolina can claim it all."
Statewide highlights include:
Total spending by domestic and international visitors in North Carolina reached $28.9 billion in 2021.
Visitors spent more than $79 million per day in North Carolina. That spending added $6.4 million per day to state and local tax revenues (about $3.3 million in state taxes and $3.1 million in local taxes).
North Carolina hosted nearly 45 million visitors in 2021.
Read more » click here 
---
Hot Button Issues –
Subjects that are important to people and about which they have strong opinions
---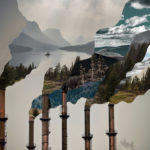 Climate
For more information » click here

There's something happening here
What it is ain't exactly clear 
---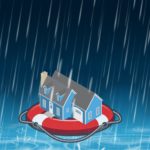 Flood Insurance Program
For more information » click here
---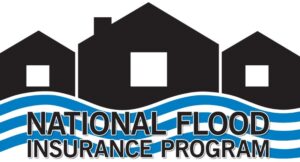 National Flood Insurance Program: Reauthorization
Congress must periodically renew the NFIP's statutory authority to operate. On March 11, 2022, the President signed legislation passed by Congress that extends the National Flood Insurance Program's (NFIP's) authorization to March 15, 2022.
Congress must now reauthorize the NFIP
by no later than 11:59 pm on September 30, 2022
---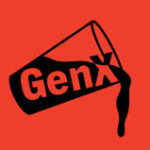 GenX
For more information » click here
DEQ approves permit to reduce PFAS contamination in the Cape Fear River
The North Carolina Department of Environmental Quality has issued the discharge permit for a treatment system to remove PFAS compounds from contaminated groundwater on the Chemours Fayetteville Works site. The treatment system is part of the larger barrier wall remediation project to substantially reduce PFAS entering the Cape Fear River and impacting downstream communities. After a comprehensive review and public process, DEQ's Division of Water Resources has issued a National Pollutant Discharge Elimination System (NPDES) permit for a granular activated carbon (GAC) filtration treatment system. After consideration of the public comments and further review of data and information contained in the permit record, the permit limits for the three indicator compounds have been significantly reduced beyond the 99% removal required in the Consent Order. During an initial period to optimize the performance of the system, the permit limits will be: 120 ng/L (ppt) for GenX, 100 ng/L (ppt) for PMPA and 320 ng/L (ppt) for PFMOAA. After the 180-day optimization period, the limits will drop to less than 10 ppt for GenX, 10 ppt for PMPA, and less than 20 ppt for PFMOAA. These limits represent an estimated removal efficiency of greater than 99.9%. The NPDES permit includes weekly monitoring upstream and downstream of the treatment system during barrier wall construction to track progress and efficiency. It also allows for an evaluation after one year to incorporate new data and further tighten limits if appropriate. The permit can also be reopened to add limitations based on new toxicity data, introduction of Federal or state PFAS standards, and if another PFAS compound breaks through the treatment system more quickly than the three current indicator parameters. The massive remediation project is the largest of its kind to address PFAS. The system involves a mile-long underground barrier wall, more than 70 extraction wells and the GAC treatment system to intercept and treat groundwater contaminated by years of pollution at the facility. The groundwater will be pumped and treated to ultimately remove an estimated 99.9% of PFAS compounds before being released into the river. Currently the contaminated groundwater flows untreated directly into the Cape Fear River. This project is designed to reduce the largest ongoing source of PFAS contaminating the river and reaching downstream water intakes and must be operational by March 15, 2023. In addition, DEQ issued an approval letter for the design of the barrier wall. The approval includes conditions for additional monitoring wells, sampling of extraction wells, and management of contaminated groundwater during barrier wall construction. DEQ is also finalizing the 401 Water Quality Certification to minimize and address impacts during the construction of the barrier wall in conjunction with the 404 Permit from the U.S. Army Corps of Engineers. The NPDES permit, hearing officer's report and approval letter are available on the NCDEQ website at bit.ly/ 3Sdasmd.
Read more » click here
---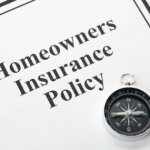 Homeowners Insurance
For more information » click here
---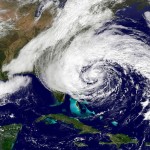 Hurricane Season
For more information » click here
---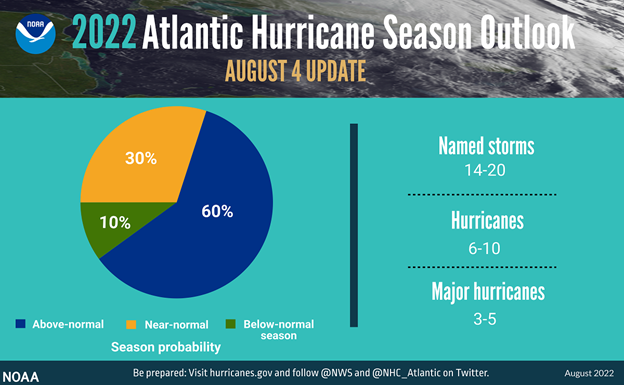 NOAA still expects above-normal Atlantic hurricane season
National Oceanic and Atmospheric Administration weather experts still expect the 2022 Atlantic hurricane season to have above-normal activity. NOAA released Thursday its annual mid-season update to the 2022 outlook issued in May by the Climate Prediction Center, a division of the National Weather Service. Since the May report, which covers the six-month hurricane season that began June 1 and ends Nov. 30, forecasters have slightly decreased the likelihood of an above-normal Atlantic hurricane season from 65% to a 60% chance. Meanwhile, the likelihood of near-normal activity has risen to 30% and the chances remain at 10% for a below-normal season. NOAA's update to the 2022 outlook calls for 14-20 named storms, which have winds of 39 mph or greater. Six to 10 of those named storms could become hurricanes with winds of 74 mph or greater. Of those, three to five could become major hurricanes with winds of 111 mph or greater. NOAA provides these ranges with a 70% confidence. "We're just getting into the peak months of August through October for hurricane development, and we anticipate that more storms are on the way," said NOAA Administrator Rick Spinrad, in a statement. Erik Heden, warning coordination meteorologist with the National Weather Service forecast office for Morehead City, told Coastal Review Monday that the peak of hurricane season is not until around Sept. 10. "Typically, the season really doesn't get going until later in August through October. It's too early to let our guard down, we aren't even close to the typical peak yet," he said. "Lastly, it only takes one storm to make a difference in your lives. Take this quiet time in the season to finish your hurricane kit and plan." He recommended visiting www.weather.gov/MHX/hurricaneprep for help with a hurricane kit and plan. Heden said his office is offering more hurricane talks ahead, including one at 9 a.m. Wednesday in Emerald Isle board meeting room, 7500 Emerald Drive, and 6 p.m. Aug. 16 in North Topsail Beach Town Hall, 2008 Loggerhead Court. Sign up to virtually attend the North Topsail Beach talk. Two talks are planned for later this month on the Outer Banks, as well. "Communities and families should prepare now for the remainder of what is still expected to be an active hurricane season," said Ken Graham, director of the National Weather Service. "Ensure that you are ready to take action if a hurricane threatens your area by developing an evacuation plan and gathering hurricane supplies now, before a storm is bearing down on your community."So far, the season has seen three named storms and no hurricanes in the Atlantic Basin. An average hurricane season produces 14 named storms, of which seven become hurricanes, including three major hurricanes. The outlook is for overall seasonal activity and is not a landfall forecast. Landfalls are largely governed by short-term weather patterns that are currently only predictable within about one week of a storm potentially reaching a coastline, according to NOAA. "I urge everyone to remain vigilant as we enter the peak months of hurricane season," Secretary of Commerce Gina Raimondo said in a statement. "The experts at NOAA will continue to provide the science, data and services needed to help communities become hurricane resilient and climate-ready for the remainder of hurricane season and beyond." There are several atmospheric and oceanic conditions that still favor an active hurricane season. This includes La Niña conditions, which are favored to remain in place for the rest of 2022 and could allow the ongoing high-activity era conditions to dominate, or slightly enhance hurricane activity. In addition to a continued La Niña, weaker tropical Atlantic trade winds, an active west African Monsoon and likely above-normal Atlantic sea-surface temperatures set the stage for an active hurricane season and are reflective of the ongoing high-activity era for Atlantic hurricanes. NOAA's hurricane science and forecasting information is available at Hurricane Season Media Resource Guide and the National Hurricane Center provides the latest on tropical storm and hurricane activity in the Atlantic. "Although it has been a relatively slow start to hurricane season, with no major storms developing in the Atlantic, this is not unusual  and we therefore cannot afford to let our guard down," said FEMA Administrator Deanne Criswell. She recommends being proactive by downloading the FEMA app and visiting Ready.gov or Listo.gov for preparedness tips. "And most importantly, make sure you understand your local risk and follow directions from your state and local officials."
Read more » click here
---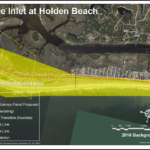 Inlet Hazard Areas
For more information » click here 
---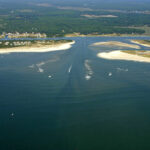 Lockwood Folly Inlet
For more information » click here.
---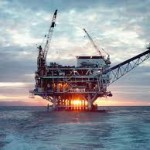 Seismic Testing / Offshore Drilling
For more information » click here
---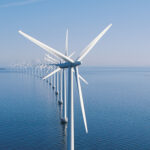 Offshore Wind Farms
For more information » click here
---
Things I Think I Think –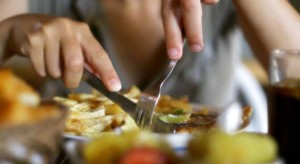 Eating out is one of the great little joys of life.
Restaurant Review:
Dinner Club visits a new restaurant once a month. Ratings reflect the reviewer's reaction to food, ambience and service, with price taken into consideration.
//// August 2022
Name:            Catch
Cuisine:         Seafood
Location:      6623 Market St., Wilmington NC
Contact:        910.799.3847 / https://catchwilmington.com/
Food:              Average / Very Good / Excellent / Exceptional
Service:         Efficient / Proficient / Professional / Expert
Ambience:    Drab / Plain / Distinct / Elegant
Cost:               Inexpensive <=17 / Moderate <=22 / Expensive <=27 / Exorbitant <=40
Rating:          Three Stars
Located in a nondescript strip mall on the main drag away from downtown Catch prepares modern seafood cuisine and is an award-winning eatery. Celebrity chef and owner Keith Rhodes opened Catch Restaurant in 2006. He has always favored wild caught or sustainably raised seafood and continually supports local fisheries and organic farmers. They have a very limited menu, that only offers about a dozen entrée choices following the trend of menu simplification. At Catch it's all about the food, which is amazing!  If you dine out just for the food, not for anything else, Catch is one of Wilmington's top restaurants. Despite the food being outstanding it was still over-priced. The prices are those of an upscale restaurant and they just aren't one. Therefore, it's hard to justify the expense. They still are on my short list of favorite restaurants.
---
---
Book Review:
Read several books from The New York Times best sellers fiction list monthly
Selection represents this month's pick of the litter
/////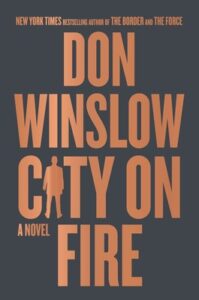 CITY ON FIRE by Don Winslow
First installment of a planned trilogy about the conflict between two rival crime families in 1986 Providence, Rhode Island. The Murphy and Moretti families have been at odds for years, the two families have managed to coexist and maintain a cooperative business arrangement in the city in relative harmony for decades. The Irish control the docks, while the Italians run the drugs and hijack the trucks. A tenuous peace exists between rival gangs. Everything was copacetic until an incident ignites a full-scale mob war that will see them kill each other, destroy an alliance, and set a city on fire. 
---
.That's it for this newsletter

See you next month

---

Lou's Views . HBPOIN


.                                       • Gather and disseminate information
.                                  • Identify the issues and determine how they affect you
.                                  • Act as a watchdog
.                                  • Grass roots monthly newsletter since 2008