Lou's Views
News & Views / October Edition
---
Calendar of Events –
---

N.C. Festival by the Sea
October 29th & 30th
Holden Beach
 
Hosted by the Holden Beach Merchants Association this two day festival occurs on the last full weekend in October. This two day event is kicked off with a parade down the Holden Beach causeway. There is a fishing tournament, horseshoe tournament, and a sandcastle building contest. Vendors provide food, arts and crafts, amusement rides and other activities. There is live musical entertainment both days at the Holden Beach's Pavilion.
For more information »  click here
---

Discover a wide range of things to do in the Brunswick Islands for an experience that goes beyond the beach.
For more information » click here 
---
Calendar of Events Island –
---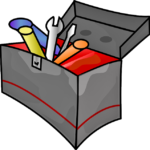 Contractors Information Seminar
The Planning & Inspections Department, supported by the town staff, will be hosting the eleventh annual Contractors Information Seminar on Thursday, November 10th. 
---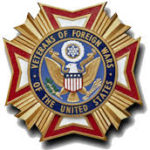 Veterans Appreciation Luncheon   
The Town will hold its Veterans Appreciation Luncheon on Wednesday, November 9th.
The event will be held at 11:30 a.m. at the picnic shelter at Bridgeview Park. If the weather is not conducive to an outside event, we will move the event indoors at Town Hall. Please RSVP by calling 910.842.6488 prior to Wednesday, November 2nd with your name and the name of your guest.
---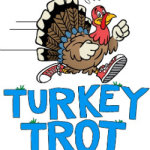 Turkey Trot
The Town of Holden Beach will hold its annual Turkey Trot on Thanksgiving morning, November 24th at 8 a.m. All individuals interested in participating should call 910.842.6488 to register. Please bring a canned food item to donate to the local food pantry.  
---
Parks & Recreation / Programs & Events
For more information » click here
---
Reminders –
---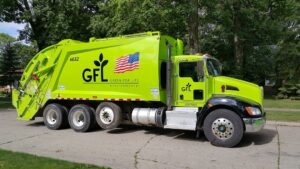 Solid Waste Pick-Up Schedule
GFL Environmental change in service, trash pickup will be once a week.  Trash collection will go back to Tuesdays only.

Please note:
• Trash carts must be at the street by 6:00 a.m. on the pickup day
• BAG the trash before putting it in the cart
• Carts will be rolled back to the front of the house

---
Solid Waste Pick-up Schedule – starting October once a week
Recycling – starting October every other week
---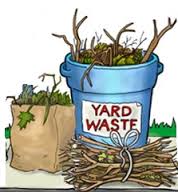 Yard debris is collected on the second (2nd) and fourth (4th) Fridays during the months of October, November, and December. Yard debris needs to be secured in a biodegradable bag (not plastic) or bundled in a maximum length not to exceed five (5) feet and fifty (50) pounds in weight. Each residence is allowed a total of ten (10) items, which can include a combination of bundles of brush and limbs meeting the required length and weight and/ or biodegradable bags. Picks-ups are not provided for vacant lots or construction sites. .
---
Curbside Recycling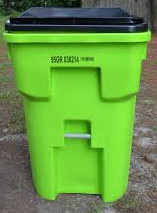 GFL Environmental is now offering curbside recycling for Town properties that desire to participate in the service. The service cost is $86.37 annually paid in advance to the Town of Holden Beach and consists of a ninety-six (96) gallon cart that is emptied every other week.
Curbside Recycling Application » click here
Curbside Recycling Calendar » click here
Recycling renewal form was sent, you should have gotten e-mail letter already
---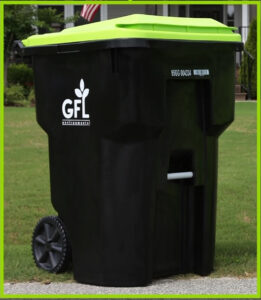 Trash Can Requirements – Rental Properties
GFL Environmental – trash can requirements
Ordinance 07-13, Section 50.08
Rental properties have specific number of trash cans based on number of bedrooms.

* One extra trash can per every 2 bedrooms.
.
.§ 50.08 RENTAL HOMES.
(A) Rental homes, as defined in Chapter 157, that are rented as part of the summer rental season, are subject to high numbers of guests, resulting in abnormally large volumes of trash. This type of occupancy use presents a significantly higher impact than homes not used for summer rentals. In interest of public health and sanitation and environmental concerns, all rental home shall have a minimum of one trash can per two bedrooms. Homes with an odd number of bedrooms shall round up (for examples one to two bedrooms – one trash can; three to four bedrooms – two trash cans; five – six bedrooms – three trash cans, and the like).
---
Building Numbers
Ocean front homes are required to have house numbers visible from the beach strand.
Please call Planning and Inspections Department at 910.842.6080 with any questions.
§157.087 BUILDING NUMBERS.
(A) The correct street number shall be clearly visible from the street on all buildings. Numbers shall be block letters, not script, and of a color clearly in contrast with that of the building and shall be a minimum of six inches in height.
(B) Beach front buildings will also have clearly visible house numbers from the strand side meeting the above criteria on size, contrast, etc. Placement shall be on vertical column supporting deck(s) or deck roof on the primary structure. For buildings with a setback of over 300 feet from the first dune line, a vertical post shall be erected aside the walkway with house numbers affixed. In all cases the numbers must be clearly visible from the strand. Other placements may be acceptable with approval of the Building Inspector.
---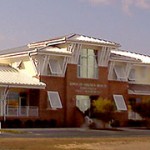 BOC's Meeting
The Board of Commissioners' next Regular Meeting is scheduled on the third Tuesday of the month, November 15th
---

News from Town of Holden Beach –
The town sends out emails of events, news, agendas, notifications and emergency information. If you would like to be added to their mailing list, please go to their web site to complete your subscription to the Holden Beach E-Newsletter.
For more information » click here
---
Volunteers needed
The Town is always looking for people to volunteer for their various boards and committees. If you are interested in serving, please fill out a resume form and submit it to [email protected].
---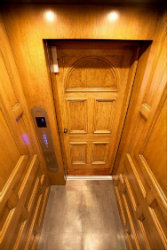 Elevators
Most states mandate that elevator systems be tested and inspected annually. Currently the state of North Carolina does not require annual inspections to be performed on all elevator systems. The use of unsafe and defective lifting devices imposes a substantial probability of serious and preventable injury to your family and guests. It is in the owner's best interest to minimize injuries and liability by scheduling an annual safety inspection to ensure the safe operation of their elevator system. 
---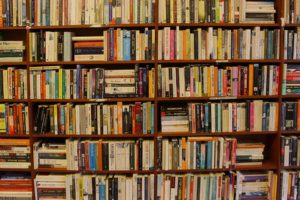 Library
If you need something to keep you busy in this colder weather, make sure to visit the island library. The library is in the upstairs of Holden Beach Town Hall. All the books were donated. Patrons of the library don't have to check out a book; they are on the honor system to return it. 
---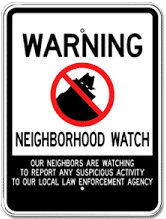 Neighborhood Watch –
• Need to look out for each other
• Call 911 if you see or hear anything suspicious
• Fill out Keep Check Request Form if you will be out of town
• Submit completed Property Registration Form
• Pickup copy of Protecting Your Home
---
Upon Further Review –

---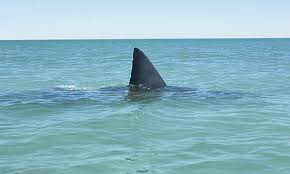 Shark Fishing Tournament
 
Previously reported – July 2022
Shark fishing tournament reels in big concerns
After intense pressure by leaders of four beach communities, organizers of a shore-based shark fishing tournament have agreed to shift the event from mid-summer to October, along with making other concessions for swimmer safety. The Southport-based Madkingz Tackle fishing store-sponsored event will now be the first week of October, instead of July 15-22 as previously announced, said owner Marty Wright. At first, the event was to include shore-based anglers who could fish anytime for sharks from the eastern tip of Oak Island (Caswell Beach) to Ocean Isle Beach. Participants would have been allowed to chum for sharks using kayaks up to a mile offshore. Chumming is a practice that usually involves putting blood, internal organs and fish parts in the water to attract sharks. It is prohibited on Oak Island Pier year-round. The plan churned a tempest of controversy and rebukes from leaders of Oak Island, Ocean Isle, Holden, and Caswell beaches, who said that intentionally attracting sharks to the shore during the height of the tourist season would be unwise. "It's idiotic to put shark bait in with our swimmers at the busiest time of the year," said Holden Beach Mayor Alan Holden, who has worked as a commercial fisherman, charter boat captain, 100-ton certified ship captain and been an avid recreational angler for 70 years. His town was considering seeking a court injunction before tournament plans changed. Caswell Beach and at least two other towns sent letters of protest to the sponsor. "Given the fact that the intent of this activity is to bring predators closer to the shore, The Town of Caswell Beach cannot condone a tournament such as this because of the unnecessary increase in danger to swimmers," town officials wrote in a July 8 letter. The town asked for the shark tournament to be cancelled and threatened legal action if that didn't happen. "The right to harvest fish is a strong right and it's well-protected," said Oak Island Mayor Liz White. "We have no intent to infringe on people and we have a lot of people who fish here year-round." White added, however, that she believed the type of tournament first suggested "puts public safety in jeopardy." Ocean Isle Mayor Debbie Smith called the original event "not the thing to do in the surf in the middle of summer." Tournament sponsor Wright said that after a respectful call from White, he agreed to modify the tournament. The new rules are that land-based shark anglers must fish only at night, during the first week of October. The tournament is catch-and-release only and no chumming is allowed, Wright said. Participants will take pictures of landed sharks with tape measures and use a digital security device to ensure the shots are during specified times. "It's not going to make a difference, but it's about perception," stated Wright, who resides at Oak Island and said he'd been fishing in the Cape Fear region for at least a dozen years.
Read more » click here
Shark tournament in Brunswick during tourist season comes with biting criticism
Marty Wright, owner of Mad Kingz Tackle in Southport, had planned his own "Shark Week." Mad Kingz Shark Week, a week-long, land-based shark fishing tournament, was originally scheduled for July 15-22 — one week ahead of the Discovery Channel's programming focused on the ocean-dwelling predators. Soon after the tournament was announced in June, Wright began receiving pushback from concerned citizens and elected officials in several local towns. He was shocked by the response and explained he was simply trying to provide an opportunity for fun and a little competition. "I did it for my customers," Wright said. "They're the ones who wanted to do it. I never knew it would draw this much attention." Objections to the tournament ranged from concern for the sharks well-being to the welfare of beachgoers. Officials in Brunswick County's beach towns urged him to cancel the event. After meeting with Oak Island mayor Elizabeth White, Wright agreed to postpone it.
Oak Island officials weigh in
White addressed the issue during the Oak Island Town Council's regular meeting on July 12. She joined with mayors from other towns in Brunswick County to draft a letter objecting to the tournament due to public safety. That letter was shared with Wright, and after a conversation with White, he agreed to move the tournament to October 3, which is outside the peak tourist season. "I want to make it clear that Oak Island supports — fully — the rights of fishing in North Carolina of all kinds," White said. "This was no effort to try to create prohibitions for fishing on our beaches. Rather, it was the idea of a shark fishing tournament at peak season." White added the rescheduled tournament would be held at night, with fishing beginning at 7 p.m., and chumming will not be allowed. She acknowledged shark fishing occurs year-round on Oak Island, and this was just about hosting the tournament in peak season. White said the town had the support of mayor Jeff Winecoff in Boiling Spring Lakes, mayor Jean Toner in St. James, as well as mayors of the county's other beach communities. Oak Island councilor John Bach commended White for getting the tournament rescheduled. "I can't think of a more inherently dangerous activity than what was proposed in tourist season," Bach said. "So, thank you for diverting it to the off-season. It's just unimaginable that we would invite predators with 30,000 people on the beach." While Wright said he agreed to postpone the event, he also pointed out sharks are going to be in the waters off the beach regardless. "They shark fish every night whether we do a tournament or not," he said. "The sharks are not coming in because there are 10 pieces of bait floating out there. They're there because there's bait fish — usually menhaden — out there." Wright also states regardless of the intended catch, the fishermen have a right to have a tournament and fish. Patricia Smith, spokeswoman for the North Carolina Division of Marine Fisheries, said a fishing tournament license is only required when the catch from the event will be sold. She added that the state does not prohibit shark fishing from the beaches. Wright said his decision to move the tournament came down to "optics." He explained that during his conversation with White, she posed the following scenario. "She said, 'What if somebody gets bitten? Then it looks like it's y'all's fault,' and I said, 'You're right. Let's move it,'" he recalled.
Addressing misconceptions
Though he doesn't fish for sharks himself, Wright believes a lot of the objections to the tournament are based on misconceptions. Jeffrey Gaskins, 31, of Southport, is an avid fishermen and plans to participate in the shark tournament. He explained that he often goes shark fishing on Oak Island at night, and he knows several others who shark fish. He noted some of the most vehement objections to the tournament on social media were focused on claims of shark fishermen chumming the waters. "I don't know anybody that chums the water," he said. "There's no point to it. It's too expensive." When it comes to fishing for sharks, Gaskins said it's just like any other kind of fishing, just with bigger tackle and bigger bait. Typically, shark fishermen look for oilier fish with a pungent smell, such as bonito or mackerel. Gaskins, a catch-and-release shark fisherman, also tries to do his part to help the species by tagging sharks for the National Oceanic and Atmospheric Administration. So far, he's tagged about a dozen sharks. Gaskins waits until dusk — when the beaches are mostly empty — to begin shark fishing, and he said he is always responsible, keeping his area clean and free of any fish carcasses. He adds that most of the guys he knows are also responsible fishermen. Wright also addressed the issue of the tournament being about making money, noting that while there is a $75 entry fee, it's a "winner take all" tournament. "I don't keep one red cent," he said. "It's all about doing something for my customers." On July 15, there were about 30 fishermen registered to compete in the tournament, and Wright said most live in the area. Only one entrant had come from out of state, and it was someone who was visiting and wanted to participate. When he made the decision to reschedule the tournament, Wright offered to give those who had registered a refund, and so far, no one has asked for one. When Wright first came up with the idea, he never imagined it would get this much attention. He said he's just glad he can do this for his customers. "I just wish we had never put it on social media," he said.
Read more » click here
New trial date scheduled for Town of Holden Beach and man who planned shore-based shark tournament
WWAY has learned more about the documents filed against the man who planned a shark fishing tournament earlier this month in Brunswick County. A temporary restraining order filed July 13th by the Town of Holden Beach against the owner of Madkingz Tackle Marty Wright who also sponsored the controversial shark fishing tournament, was extended until July 23. According to court documents, both parties agreed the land-based shark tournament would be canceled. Leaders from Oak Island, Ocean Isle, and Both Holden and Caswell Beaches were concerned the tournament would be bad for business and create an unneeded danger in the water. WWAY reached out to the North Carolina Division of Marine Fisheries and talked to their spokeswoman Patricia Smith who said these types of tournaments are allowed, but with rules. "We do not prohibit shark fishing from our state's beaches, there is a state tournament license that exists but that's only required if you're going to sell your catch," said Smith. Those who plan on making a profit can obtain a license through the Division of Marine Fisheries License Offices. "There are some tournaments that fish are brought in to sell to a dealer, obviously all the fishermen will need to have a Coastal Recreational fishing license," she said. These regulations apply to those 16 years of age or older who need to keep in mind the size and possession limits on different species of sharks in North Carolina waters. "So, any fishermen planning on going shark fishing would need to come on to our website and download a copy of those regulations," said Smith. Court documents show a new trial is scheduled for July 26, WWAY reached out to both Holden Beach Mayor Alan Holden and Marty Wright, both would say they would not comment at this time. Wright planned another shore-based shark fishing tournament for the first week of October. The rules and regulations surrounding fishing tournaments can be found by clicking here. The regulations can be found on the Division of Marine Fisheries website Proclamation FF-41-2022, or anglers can download the Fish Rules App. These licenses are sold at Division of Marine Fisheries License Offices, online at https://www.ncwildlife.org/, and at many outdoors and bait and tackle shops. N.C. Division of Marine Fisheries does not prohibit chum fishing.
Read more » click here
Update –
Controversial Brunswick shark tournament nixed by judge
A months-long battle over a land-based shark tournament has ended with a Brunswick County judge's order canceling the tournament. Back in June, Marty Wright, owner of Mad Kingz Tackle in Southport, announced a week-long, land-based shark fishing tournament that spanned the Brunswick County coastline. Shortly after the announcement, Wright received backlash from leaders in several Brunswick County beach towns. In July, Wright told the StarNews he was simply trying to do something for his customers by hosting a "winner take all" tournament and never expected it would get the attention it did. "I don't keep one red cent. It's all about doing something for my customers," Wright said at the time. On September 29, the battle over the tournament continued when Rick Green, attorney for Holden Beach, filed a temporary restraining order to stop it. In the complaint, the town referenced advertisements by Mad Kingz Tackle. The first advertisement states participants may "use kayaks to drop bait," with fishing occurring from the beaches from "Oak Island to Ocean Isle Beach." A second advertisement stated participants "may use kayaks" and sets the boundaries of the tournament from the "mouth of the Cape Fear River to the South Carolina line." The second advertisement also stated participants could only fish between the hours of 8 p.m. and 6 a.m. "It is well known that cut up fish having a high oil and blood content attract sharks," the town's complaint reads. "While the rules state that no chumming is allowed, it can be expected that such bait will be dropped close to shore. There is no indication that contestants will be under observation as to whether they adhere to contest rules." It also notes that while more swimmers would be in the ocean during the original date, October is "a popular time for families to come to the beach and wade/swim in the ocean even at night or early in the morning." The Town concluded its complaint by asking the court to grant a permanent injunction or a temporary restraining order requiring the cancelation of the tournament. An order canceling the tournament was granted by Brunswick County District Court Judge Quintin McGee on October 4. This was the second time a court order stopped Wright's tournament. Initially, it was scheduled for the week of July 15-22. Leaders in several Brunswick County beach towns — including Oak Island, Caswell Beach, Ocean Isle Beach and Holden Beach — voiced their opposition. Holden Beach responded to the announcement by filing a temporary restraining order on July 13 to stop the tournament, and it was granted. A court order dated July 13, 2022, states while it "recognizes the right of any individual who is licensed to fish the from the coastal shores, the Court finds that the proposed shark fishing contest sponsored by the defendant is inherently dangerous to those individuals visiting Brunswick County beaches as set forth and described in the verified Complaint." Following the outcry from town leaders, Wright agreed to move the tournament to the week of October 3-10, outside the peak tourist season. Wright's counsel filed a motion to dismiss the Town of Holden Beach's earlier complaint on August 10. The motion challenge's the town's authority to regulate fishing along coastal waters and cites that the "Public Trust Doctrine allows for uninterrupted and unobstructed use of ocean beaches." Earlier this summer, Patricia Smith, a spokeswoman for the North Carolina Division of Marine Fisheries, told the StarNews the state does not prohibit shark fishing from the beaches, and a fishing tournament license is only required when the catch from the event will be sold. Amber Wright, manager of MadKingz Tackle and wife of tournament organizer Marty Wright, said they have no plans to fight the recent court order. "We're done with it," she said.
Read more » click here
---
Bike Lane
Property owners along Ocean Boulevard were sent a CAMA notice from the DOT


.


Key takeaways:
Add 7' asphalt to the south side of existing pavement
Add 3' asphalt to the north side of existing pavement
Recenter the travel lanes
Create two (2) five (5) foot bike lanes on either side of the road
DOT informed us the cost of the has significantly increased by almost 30%
The good news is that our portion is only an additional $23,000 so far
Previously reported – July 2022
The NC Department of Transportation has informed the town that due to permitting issues raised during their review of the Ocean Boulevard Repaving/Bike Lane Project, construction will not begin in September as previously planned. Construction is now scheduled to start after the first of the year. The project will still have a completion date of Memorial Day.
Previously reported – June 2022
Execution of the agreement with DOT is required to construct the Ocean Boulevard Bike Lanes Project this fall in conjunction with the resurfacing of Ocean Boulevard. The project is estimated at $1,722,364 of which 42% or $723,393 is the Town's share. The remaining 58% or $998,971 is funded by the Grand Strand Area Transportation Study (GSATS). The Board authorized the execution of the Transportation Improvement Agreement with the Department of Transportation.
Bike Lane Letters (04/21/22)
Town staff contacted the Department of Transportation after numerous homeowners reached out to us concerned that they had not received a letter with information on the upcoming bike lane/paving project. We were advised that only those property owners whose property is adjacent to the proposed bike lane construction where that construction intersects the Ocean Erodible Area of Environmental Concern (jurisdiction of NC Division of Coastal Management) have been sent the certified letter/attachments. This is only a small portion of the project area (approximately 150 properties) so don't be concerned if you did not receive a letter. Those property owners that have received the certified letter/attachments can follow the instructions in the letter if they would like to contact someone about the project.
Previously reported – March 2021
David provided the Board with a memo summarizing the information that he gathered since the last meeting. That memo was not included in the agenda packet. He reviewed the process, timeline, and financing. DOT informed him that if we are interested that we need to stay engaged with them. The public has said that they are in favor of having bike lanes. The project is an improvement worth the expenditure especially if we can get help with the funding through grants. They decided to give the project a green light and have David work to keep moving the project forward.
Previously reported – February 2021
Engineer's estimate for bike lanes are as follows:
Ocean Boulevard West / 5.00 miles / @$1,208,941
Ocean Boulevard East / 1.15 miles / @$403,972
NCDOT now has adequately funding so the resurfacing program for OBW which is scheduled for the spring of 2022. Bike lanes are being proposed on both sides of the road, which will add five feet on each side. This should be coordinated with resurfacing project that is tentatively scheduled already. Our cost would be $1,612,913 which hopefully at least a portion of would be offset by grants. DOT requested verbal feedback in the next 60 days, indicating whether we want to participate in adding bike lanes to the project.

---
Corrections & Amplifications –

---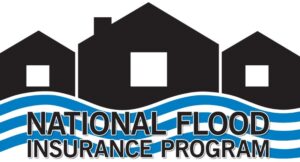 National Flood Insurance Program: Reauthorization
Congress must periodically renew the NFIP's statutory authority to operate. On September 30, 2022, the President signed legislation passed by Congress that extends the National Flood Insurance Program's (NFIP's) authorization to December 16, 2022.
Congress must now reauthorize the NFIP
by no later than 11:59 pm on December 16, 2022.
---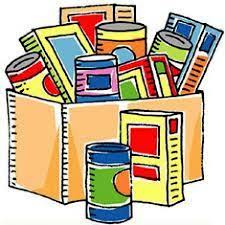 A Second Helping
They just completed the eighteenth year of the program. For the last sixteen (16) weeks they have collected food on Saturday mornings in front of Beach Mart; the food is distributed to the needy in Brunswick County. During this summer season, they collected 16,141 pounds of food and $1,644  in monetary donations. Their food collections have now exceeded two hundred and nighty thousand (290,000) pounds of food since this program began in June of 2005. Hunger exists everywhere in this country. Thanks to the Holden Beach vacationers for donating again this year! Cash donations are gratefully accepted. One hundred percent (100%) of these cash donations are used to buy more food. You can be assured that the money will be very well spent.
Mail Donations to:
A Second Helping % Douglas Cottrell
2939 Alan Trail
Supply, NC 28462                         
Website:
http://www.secondhelping.us/
---
Odds & Ends –
---
Bookings for Cape Fear vacation homes rise, but sticker shock prices are raising eyebrows
As more tourists continue to visit Topsail Island to enjoy the beach and relaxation, homeowners like Renee Matusic are providing them a place a place to stay, with views of ocean waves crashing against the shore. For homeowners like Matusic, who lives in West Virginia, the upkeep is expensive. One bill is $15,000 for flood insurance. So, while being seven hours away, she wants to leave her family home investment in good hands. "I wouldn't say anybody who owns property there is a zillionaire," she said. "We're basically just hoping at some point to pay these monsters off. And then, we might make some money on them. But in the meantime, we're still paying our mortgages and expenses." She is relying on Vacasa to manage the property. The Portland, Oregon-based business is making footprints in the Topsail region and the island shared by towns in Pender and Onslow counties. It acquired vacation rentals from Treasure Realty, a real estate business with offices in Surf City and Sneads Ferry. It's known as the top full-service vacation rental management company in North America. Vacasa manages more than 35,000 homes in 35 U.S. states, Canada, Mexico, Belize, and Costa Rica. More than 3 million guests check in each year. "We're really happy with them," she said. "I have a great management team, who literally, I feel go above and beyond for our house." Matusic said about working with Vacasa last year after they purchased the TurnKey Vacation Rentals. "I've had success with keeping the house booked." But some people who enjoyed Topsail Island last summer are questioning the higher costs coming with the change on social media posts. A couple of them include fees for cleaning and booking. With rising costs in the economy, many professionals said it's something that comes with the territory. The rising costs also rival the uptick in rental properties available throughout Brunswick, New Hanover and Pender counties, which is meeting an increased demand that accelerated in 2020 due to the COVID-19 pandemic. "I feel bad for my management team because I feel like they're getting raked over the coals," Matusic said. "A lot of people on these pages are not owners. They're people who want to rent and they're angry because the prices went up. Well, guess what? Have you been to the grocery store? Everything has gone up. Gas has gone up." Vacasa charges her close to 20% and makes renters pay additional charges. Matusic can't speak for other homeowners, but the overall cost didn't go up much. According to a listing, the cost for a house in North Topsail Beach is more than $500 a night. She added booking fees and state taxes are too high, but it's about the same of other rental companies. For a week in June, the charge for booking is close to $800, which goes towards offsetting costs for marketing and online listings. The concept of dynamic pricing with businesses setting prices based on demand is another factor, especially with people booking early. But Matusic stressed that this doesn't apply to everything. "They think of the airlines," she said. "If you buy a last-minute ticket, it's three times what it would be if you booked it four months in advance. Dynamic pricing with houses is the polar opposite." A $6,000 weekly rate for a peak time in the summer may drop to $4,000 in the spring, according to Matusic's experiences and research. "They're trying ultimately to make the homeowner the most money, and the company the most money," he said. When it comes to quality, Matusic referred the old saying "You get what you pay for." "You want a nice experience," she said. "And guess what, I want a management company who expects that, so, they're going to charge a little bit more. I'm telling people on social media, if they don't like it, go to Myrtle Beach because you're going to get a third of what you're going to pay for my five-bedroom ocean front house." As of Sunday, Vacasa did not provide an official statement.
A growing industry
According to AirDNA, the supply of short-term rentals in Brunswick, New Hanover and Pender counties are increasing. According to data, the total available listings increased from 6,506 in September 2019 to 8,974 for September this year – a 38% increase. Madeleine Parkin, AirDNA public relations specialist, said many users of short-term rentals chose them over hotels and motel during the pandemic since they were perceived as safer, offering a private space and more amenities while most hotel amenities were closed, offering services such as a buffet breakfast, swimming pool, bar, and more. "In some locations, particularly coastal, mountain or lake destinations, and smaller cities or rural areas, short-term rentals are a good option where there is little competition from hotels, which tend to be more prevalent in urban areas," Parkin stated. In two years, the highest percentagewise was in Pender, which had an 102% increase (97 available listings last month); followed by New Hanover at 42% (4,168); and Brunswick at 34% (4,709). It was noted by AirDNA that an available unit is defined as any property with at least one day booked or available during the months. Naturally, changes happen between high season and low season when owners prefer to use their own property. "Demand (booked nights) is also up across all three counties, while average rates are up in New Hanover and Brunswick, but down in Pender County, where it looks like rates were already high before the pandemic, and dropped off somewhat during, perhaps due to lower demand," Parkin stated "However, they are picking up again this year as inflation hits." Tourism officials are seeing increases firsthand. Connie Nelson, communications director for Wilmington and Beaches Convention & Visitors Bureau, reported that five-year period gross accommodation sales for vacation rental increased by 297% because of more inventory from rental agencies, as well as AirBnB and VRBO; reporting of rental and room occupancy tax; and lodging rates. "During COVID, there has been increased demand for vacation rentals," she said. "It has been an asset for our destination to be able to offer vacation rentals as an option for travelers who were seeking this type of lodging." Tammy Proctor, tourism director for Pender County, added that COVID brought an influx of people who wanted to rent homes where they controlled contact with those outside the family circle. "They wanted homes with internet where they could work, and the children could attend school virtually and then have the beach as their backyard for outdoor recreation," Proctor said. "What is consistent and unchanged is the generational visitors we see – grandparents, children, and grandchildren – enjoying a vacation together in a beach rental." In Brunswick, Mitzi York, executive director of the county's tourism development authority, said vacation rentals has always been the largest segment of accommodations. In recent years, it's changed with more people booking online instead of going through local property owners. "People like to have their privacy," she said while talking about the advantages. For a week, you own that home." But for visitors returning, they will probably have to pay a little more than they used to, especially for things such as cleaning fees. "We have seen some comments in the press and on social media where guests have been shocked by high cleaning fees, but on the whole cleaning fees in the U.S have only risen 8.9% year-over-year, despite obvious increases in labor costs and general inflation affecting the cleaning staff's bottom line," Parkin stated about the situation. "The highest growth in cleaning fees has been in properties with five or more bedrooms (11.7% from last year), which take a lot more work to clean, followed by one bedrooms and studios (11%), many of which did not charge a cleaning fee previously." For Matusic on Topsail Island, it's close to $500. Prices and breakdowns are different for rental companies, which may group service and insurance under one line item. "If you're on social media, these people who clean houses for Vacasa go 'Wow, I'm not getting $470 to clean this house, so clearly they're ripping us off,'" she said. "But that's not the case. I think there's a lot of misunderstanding out there."
Read more » click here
---
Long abandoned Shallotte community could become 1 of new developer's 'success stories'
When Wakefield Development Company pitched the San Rio gated community in 2007, the vision was for a Caribbean-themed resort community with 2,400 homes, a clubhouse, pools, and other amenities. It sounded like paradise, and developers appropriately named the main road "Paradise Bay Boulevard." While there is a gate across Paradise Bay Boulevard today, it's not an ornate one with a guardhouse. This gate is made of heavy iron, blocking the development's empty streets to deter trespassers. The brightly colored cabanas, pools, and beautiful luxury homes depicted in renderings were never built. All that remains of the developer's grandiose plans are pipes sticking out of the ground, meter boxes, and roads leading to nowhere. Like many other housing projects, San Rio was a victim of the 2008 housing market crash, becoming just another of Brunswick County's zombie developments. Despite the dismal picture, it is possible San Rio could still become something grand with the efforts of Drapac Capital Partners, a real estate investment firm based in Australia. Drapac Capital Partners is a familiar name in North Carolina. In an email, company spokeswoman Aliya Seymour noted Drapac "owns and operates a number of master-planned land holdings in the Coastal North Carolina market." Several of its real estate assets are in Brunswick County, including Goose Marsh in Bolivia and Waterside at Oak Island, which was both recently marketed to developers, and Eagle Creek in Bolivia, which has been redeveloped. Seymour notes each of Drapac's properties is in different stages of development. "Each asset has a specific investment strategy with asset management, value-add works, horizontal development, and home builder partnerships all playing a role in adding top quality communities to the Brunswick County submarket," Seymour said. Drapac purchased the San Rio property in 2014, and while there is no set timeline for its redevelopment, company Seymour said they plan to make it a success story. "Success stories such as Eagle Creek, our community off of Old Ocean Hwy, and Lake Tyler in New Bern, NC serve as examples of the inherent potential of each asset," Seymour said.
From 2,400 homes to zombie zone
Wakefield Development Company sold the first lots for San Rio in 2007. The gated luxury community was planned for a 700-acre site, located off Gray Bridge Road. According to the plans, there would be a mix of single-family homes, condos, and townhomes, for a total of about 2,400 housing units. Wakefield has several successful developments in the Triangle area and has also developed communities in South Carolina and Virginia. At the time, San Rio was expected to double Shallotte's population, and according to a StarNews article published in February 2008, the project was to include properties valued at $800 million, which would generate $3-$4 million in revenue for the town. Despite the projected revenue, developers and town officials disagreed about who should be responsible for a sewer lift station that would serve the project and other town residents. There were also claims the developer had constructed a sewer system without a permit, resulting in a dispute over who was responsible for paying fines levied by the state. Ultimately, the disagreements led to the town's first development agreement, and Wakefield reduced the number of housing units from 2,400 to 1,600. When the housing market crashed, that number was scaled back a second time to just 260. When Wakefield abandoned the project, little was complete. "Although there were several lots recorded, I don't believe any homes were constructed," said Robert Waring, Shallotte's town planner. "Some of the infrastructure was built, but nothing was finalized or dedicated to the town for maintenance." While some of the lots were sold to individual owners, those lots remain unbuildable. "The project's infrastructure is incomplete to the point of making the recorded lots inaccessible," Waring said. Those property owners aren't the only ones who didn't get to reap the benefits of completed development. The town also didn't get the $3-4 million in projected revenue. Waring said the town receives about $39 per lot in tax revenue for a total of $6,240 per year. Though San Rio didn't pan out, it did change the way the town of Shallotte deals with development. "It should be noted that the town no longer accepts performance guarantees for incomplete infrastructure with the exception of sidewalks," Waring said. "New subdivisions would be expected to complete all infrastructure needed to create a viable lot before being able to record lots for sale."
What's happening now?
Waring can't recall when work was last done on the property, and all the original zoning permits and subdivisions are no longer current. Any new development will likely require new zoning amendments and a preliminary subdivision plan review. "We've had some conversations with the new owners' development team, but they have not come back with any applications for re-development," Waring said. It could be some time before that happens. At this time, Seymour said the property "remains in the asset management/value add stage." Drapac also must consider the state of the economy and its impact on the real estate market. But Seymour said the company is committed to delivering a positive result. "When market conditions allow, we intend on pursuing a brilliant project for Shallotte and the surrounding communities," said Aliya Seymour, a representative for Drapac.
Read more » click here
---
What's happened since Apple took root in a Brunswick County forest?
Does tech-giant Apple still own 3,600 acres of forestland in Brunswick County? What we know
In 2015, Apple unveiled the iPhone 6. That same year, the California-based technology giant teamed up with an environment group to buy 3,600 acres of forestland bordering the Green Swamp in Brunswick County. The purchase, funded by Apple, was the smaller component in a deal that also included the group buying 32,000 acres of forest in Maine. Apple said the purchase was part of its broader environmental push to assist in maintaining the nation's working forests while managing them in a sustainable way. The goal was to keep the forests in production, using the timber as packaging for the company's multiple high-tech computer, phone and watch offerings, with a long-term plan of rehabilitating the pocosin forest and eventually turning it over to a third party for management. Along with serving as a wood source and wildlife habitat, pocosin forests are carbon sinks − capturing and storing carbon dioxide from decomposing organic material that would otherwise be released into the atmosphere and contribute to global warming and climate change. Seven years and eight versions of the iPhone later, with the latest iPhone 14 released this month, what's the status of the forest tracts?
Work in progress
The Conservation Fund spokesperson Val Keefer said "there's not much happening right now" while the environmental group owns the land, during what she stated last week via email was an "interim ownership" window. She added that the site, which the fund calls "Brunswick Forest," is being managed under the "Sustainable Forestry Initiative." That work has included planting 185,000 trees across 300 acres, including 40 acres of native longleaf pine and Atlantic white cedar that provides a home for the rare Hessel's hairstreak butterfly. "Once the project is complete, the Brunswick Forest will connect to the 17,000-acre Green Swamp Preserve, improving biodiversity and connectivity for wildlife in the area," Keefer wrote. That preserve is managed by The Nature Conservancy. According to The Conservation Fund, the Brunswick site includes 629 acres of wetlands and 9 miles of streams. Besides the Hessel's hairstreak butterfly, the site is home to Venus' flytraps and other threatened carnivorous plants along with providing habitat for a range of other rare birds and animals, according to a natural resource assessment commissioned by the fund. As was first announced when the forest was purchased and hinted at by Keefer, The Virginia-based environmental group intends to turn the site over to a third party for long-term management.  The land is already protected by a conservation easement, guaranteeing it will remain a forest. Natural partners would seem to be The Nature Conservancy, which manages the neighboring Green Swamp Preserve, and the N.C. Wildlife Resources Commission, which often takes over lands purchased or donated by environmental groups like The Nature Conservancy and N.C. Coastal Land Trust. Officials for both organizations said they couldn't recall any recent conversations with the fund or Apple, and a request for comment from Apple about the Brunswick forest site wasn't returned. Keefer said The Conservation Fund hoped to "have some more info/activity to share with you in a few months."
Recycling and ditching the plastic
In its 2022 environmental progress report, Apple reiterated its commitment to use responsibly sourced wood fiber in its packaging and increase the global supply of those responsible materials. "Through partnerships with The Conservation Fund and World Wildlife Fund, we've protected and improved more than 1 million acres of working forests in the U.S. and China," states the report. "In fiscal year 2021, these forests generated enough responsibly sourced fiber to balance all the fiber used in our packaging." The report also states that in fiscal year 2021 the company used 257,000 metric tons of packaging. Of that amount, 63% came from recycled fiber; 33% from responsibly sourced virgin fiber (like the Brunswick and Maine forests); and 4% was plastic.
Read more » click here 
---
Hurricane –
---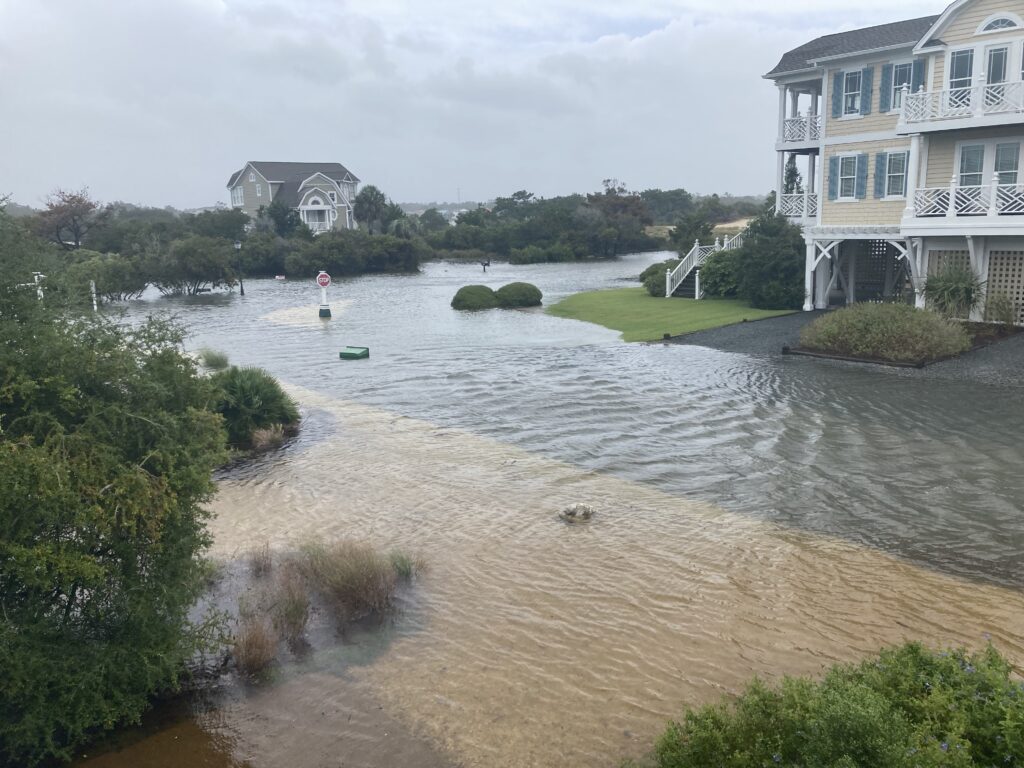 Ian arrives in the Carolinas, bringing wet, blustery conditions to the NC coast
Rain bands from Hurricane Ian lashed Southeastern North Carolina Friday as storm-driven waves brought heavy surf and erosion woes to area beaches. The threat of tornadoes was a lurking threat for most of Friday, and flooded roads − especially near the coast − became increasingly treacherous as the storm drew closer. But with Ian making landfall more than 100 miles to the south in South Carolina, the Wilmington area appeared to be set to miss a major beating from the weakening hurricane that had carved a path of destruction across Florida 36 hours earlier. Still, local officials warned residents to avoid any unneeded travel and be prepared to deal with downed vegetation and isolated power outages. They also said the impacts from Ian could continue into the weekend as rainfall amounts of up to 6 inches − less in inland locales − made its way into streams and rivers and began its slow slog toward the coast. As of 10 p.m. Friday, weather stations monitored by N.C. State University reported 2.9 inches of rain had fallen in Castle Hayne and 46 mph wind gusts had been reported on Bald Head Island. Ian made landfall near Georgetown, S.C., between Charleston and Myrtle Beach, just after 2 p.m. Friday as a strong Category 1 hurricane with maximum sustained winds of 85 mph, according to the National Hurricane Center. The storm was forecast to weaken to a tropical depression as it tracked across central South Carolina and approached the North Carolina state line early Saturday. In a change from earlier forecasts, Ian's path was expected to be more northerly as it moved inland, impacting Charlotte and the Triangle and Triad areas, pushing into Virginia and West Virginia late Saturday.
Flooded coastal roads
While Friday morning in the Cape Fear region started off with little more than some light gusts and periodic showers, conditions began to deteriorate around lunchtime and as high tide approached. County emergency officials reported increased ponding in low-lying areas and downed trees blocking roads in some areas. Roads in low-lying areas, such as Southport's Yacht Basin and in Carolina Beach, closed as rising water levels driven by Ian's storm surge coupled with rainwater left them over washed. Some roads prone to flooding, including Canal Drive in Carolina Beach, had actually closed Thursday as high tide coupled with Ian's storm surge sent floodwaters cascading onto them. "Our traditional spots in the county are having issues," said Steve Still, director of New Hanover County's Emergency Management, Friday morning. In Brunswick County, Sunset Beach officials closed the bridge that linked the southernmost barrier island in North Carolina to the mainland after the bridge's causeway was over washed Friday afternoon. Officials across the area said beach town residents should prepare for flooding, and over wash events were reported in Oak Island and Ocean Isle Beach early Friday. The weather service was predicting a storm surge inundation of 1-3 feet from Surf City to Little River, S.C. Beach erosion was a growing concern, but it would likely have to wait until the weekend to determine just how bad it was. Emergency officials were particularly worried about motorists driving through flooded roads in beach towns and near rivers and other waterways, especially at night when it becomes even more difficult to gauge the extent of the flooding. "When we have that storm surge push mid-afternoon into late evening, we're going to start to see some water over the roadways in those areas," Still said. Power outages were also predicted to increase as the Ian moved closer to North Carolina. As of 10 p.m. Friday, website PowerOutage.us, which tracks electric customers without power across the country, was reporting 368,000 outages in North Carolina, with the most in Wake and Durham counties. There were 103,500 outages in South Carolina and 1.4 million customers without power in Florida, according to the website.
'We're here'
Wilmington residents seemed to be taking Ian's arrival in stride, particularly considering the destructive path the then powerful hurricane had cut across much of Florida. It was a quiet downtown Wilmington over lunch Friday, with few if any windows boarded up and a pile or two of sandbags placed halfheartedly in front of some doors on Water Street. Damage was also minimal, with a broken tree limb at Front and Market and a few deep puddles on Water Street between Market and Princess streets. Most businesses appeared to be open, with such popular restaurants as Front Street Brewery, Nikki's, and Rebellion all serving lunch. At downtown's oldest bar, The Barbary Coast, longtime manager Ryan Smith was preparing to open at 1 p.m. as usual. Smith said he's seen several hurricanes in his 10 years at the Barbary, which was one of the first bars downtown to re-open after Florence in 2018. At the Bakery 105 event space at Front and Orange streets, at least one Wilmington couple wasn't going to allow Hurricane Ian to ruin their big day. As the Designs by Amber Lanier florist set up decorations, manager Katie Swain helped prepare for a wedding scheduled for 5:30 p.m. "We're here," Swain said. "Rain, snow or tropical storm." As a quick-moving storm, Ian was expected to exit most of North Carolina by Saturday afternoon. The weekend forecast for Wilmington called for humid days with periods of cloud and sun and a slight chance of showers. Temperatures were projected to be in the upper 70s, with lows bottoming out near 60 degrees.
Read more » click here
Hurricane Ian makes landfall in South Carolina
Hurricane Ian made landfall near Georgetown, South Carolina at 2:05 p.m. on Friday, Sept. 30, with areas throughout southern Brunswick County seeing the effects throughout most of the morning and on into the afternoon. Flooding, caused mostly by the hurricane's storm surge, is occurring on portions of the islands and mainland's of Ocean Isle Beach, Holden Beach and Sunset Beach. There have also been reports of flooding in low lying areas and near bodies of water around Calabash, Shallotte, Supply and throughout most of the county. At 3:30 p.m., the NWS Wilmington issued another tornado warning for Brunswick County, Bladen County, Columbus County, New Hanover County, Pender County and Robeson County. That warning is in effect until 10:00 p.m. Friday evening. As of 3:30 p.m., high winds continue to beat down and spotty rain falls throughout our coverage area. Brunswick Electric Membership Corporation is reporting 12,438 power outages in Brunswick County as of 4:35 p.m. The Sunset Beach bridge was closed around 1:00 p.m. due to major road flooding along the causeway. The Ocean Isle Beach bridge was also closed around 3:00 p.m., reports indicate. Holden Beach has declared a state of emergency and the town closed the bridge around 4:00 p.m. The Calabash River Bridge was also reported by the Brunswick County Sheriff's Office to be near flooded around 3:00 p.m. A tornado warning was issued by the National Weather Service (NWS) around 12:20 p.m. for areas including Calabash, Carolina Shores, Holden Beach, Longwood, Sunset Beach, Shallotte and Ocean Isle Beach. The warning expired at 1:00 p.m. It is currently unclear whether any tornadoes touched down on land.
Read more » click here
NWS confirms tornado touchdown Friday in Holden Beach
Hurricane Ian brought strong winds, storm surge and heavy rain to Cape Fear on Friday. According to the National Weather Service, the storm also helped to spawn a brief tornado in Holden Beach. A tornado warning was issued at 12:22 pm on Friday for a potential water spout off the Brunswick County coast. The warning lasted until nearly 1:00 pm. Residents in the area reported seeing the twister in the community along canals between Highpoint St. and Greensboro St. The NWS says a storm survey found the tornado was only on the ground for around three minutes of the warning, from 12:25 pm until 12:28 pm, covering a distance of 0.75 miles at a maximum width of 20 yards. The EF0 tornado reached winds of 70 mph, causing minor siding and roof damage in the area and lifting a large porch off its foundation. No injuries were reported with the tornado.
Read more » click here
What is storm surge?
As a hurricane travels over the open sea, its powerful winds act like a giant bulldozer collecting water and pushing it forward. When this buildup of water runs into land, the sudden rise in sea level above normal tides is called storm surge, and it is sometimes the most deadly and destructive part of a hurricane. Every hurricane will generate some storm surge, and so will other storms with strong wind, such as nor'easters.
What causes storm surge?
Mostly wind, with a small assist from low pressure, said Jeff Waters, a meteorologist and senior product manager for RMS North Atlantic Hurricane Models. Think of a leaf-blower blasting water through a puddle. That is basically how a hurricane displaces water, only on a massive scale. In a northern hemisphere storm, the largest surge occurs along the front right side, where the strongest winds are blowing onshore. That wind, combined with the storm's forward direction, pushes the most water. Low air pressure at the center of a hurricane causes a slight rise in the water level, a little like taking a sip through a straw. But Waters said wind around the eye is by far the most important creator of storm surge. Every hurricane is unique, but traits of each storm and the land it's headed toward provide clues to the amount of surge the storm may generate, according to the National Hurricane Center.
The first half of the equation is the storm's characteristics.
Wind speed: Stronger winds create more storm surge. That doesn't mean every Category 5 storm will generate more storm surge than every Category 3. But if the two storms and the areas they strike are identical in every other way, the storm with stronger wind will create a greater surge.
Size: The larger a hurricane's total wind field, the more water it will move. So, a giant storm that has wind bands stretching hundreds of miles will often generate more surge than a more compact storm, even if the smaller storm has significantly stronger winds.
Forward motion: Some storms travel quickly across the sea and onto the land, while others seem to crawl. The speedy ones tend to cause more intense storm surge along the open coast — a big wham! And then it's over. The crawlers build a slower, more relentless surge over a larger area and often push water farther inland.
Angle of approach: A storm that slams directly into a coast will create more storm surge than one that comes ashore at more of an angle.
The other half of the surge-prediction equation is the location where the storm will hit.
What makes an area prone to storm surge?
Shoreline features and the contours of the continental shelf help determine how much storm surge may make it onto land in a particular area — and what effect it may have. Low-lying coastline is of course more susceptible than higher ground. But so are naturally concave areas, such as sounds, bays and inlets, because water is funneled in and trapped. The problem is compounded at river mouths and estuaries, as the surge rushes in along the paths of least resistance, sometimes causing inland flooding. The continental shelf — where the sea floor drops off dramatically — is an extremely important indicator of how storm surge will behave. For example, in 2005, Hurricane Katrina's storm surge was incredibly destructive even though its winds at landfall were "only" Category 3. That's because the huge storm had churned for days in the gulf as a Category 5, building up water that it then pushed easily up the shallow shelf and onto the low-lying coast. Hurricane Andrew, however, barreled into South Florida as a Category 5 in 1992, and its wind dismantled entire neighborhoods. But its storm surge was much less dramatic. Andrew was a powerful but small storm that moved less water. And the steep continental shelf along the Atlantic prevented much of the water from reaching land. Various computer models estimate how much surge a particular storm could generate in the area it is most likely to strike. The National Oceanic and Atmospheric Administration created one aptly named SLOSH (Sea, Lake and Overland Surges from Hurricanes). RMS uses one from the Danish Hydrological Institute.
Is storm surge the same as flooding?
Not exactly but is a type of flooding and one of two main causes of flooding during a hurricane. The other is rain. Whether storm surge or rain most affects an area depends once again on characteristics of the storm and the land. For instance, Hurricane Harvey stalled over the Houston area for four days in 2017 and dumped several feet of rain. One gauge recorded a total of nearly 61 inches, the largest rainfall ever measured during a U.S. storm. So, it's not surprising that rain caused most of Harvey's catastrophic flooding. Katrina, on the other hand, dropped less than a foot of rain in all but a few areas. But a 19-foot storm surge — even higher in some places — overran levees and inundated New Orleans and swaths of the Gulf Coast. If a storm surge happens to coincide with a normal daily high tide, the resulting mega-gush is called a "storm tide." In 1900, storm tides of 8 to 15 feet from an unnamed hurricane swept over Galveston Island, Tex., and onto parts of the mainland, killing an estimated 8,000 people.
Does climate change contribute to storm surge?
Yes. Not only does warmer air and water make for larger, stronger and more rapidly intensifying hurricanes, but it also causes a general rise in sea level. That means any storm surge occurs on top of a starting point that is already higher than it used to be. Sea level is two feet higher in some parts of Louisiana than it was in 1950. In addition, warm air holds more water, so hurricanes can unleash more rainfall, exacerbating flooding. Studies found that human-caused warming increased Harvey's rainfall by 15 percent.
What is the highest storm surge ever recorded?
According to Weather Underground, the highest measured on the U.S. coast was 27.8 feet, recorded in Pass Christian, Miss., during Katrina. It was measured from a high-water mark found inside a building, so the mark couldn't have been caused by waves. Measuring storm surge is not as easy as dipping a yardstick in the water. Waters said data comes from many sources, including high-water marks, sensors, tidal gauges, aerial and satellite images and people on the ground taking photos and surveying damage. But not every source is available in every area, so data reliability varies by storm. "It's not going to be possible to have high-water marks on every single location," Waters said. "To that end, you try to get as dense of a sample size as you can, and from there you will have to make some assumptions in between. That's where some of our modeling science comes in to help fill in the gaps." Because so much money and technology has been invested in modern observational data, Waters said, measurements are much more accurate for storms that have occurred within the past five to 10 years. The all-time global record may (or may not) be held by Cyclone Mahina, which struck Bathurst Bay, Australia, in 1899. Accounts from the time indicate that Mahina may have produced a storm surge of about 43 feet. Scientists disagree on that number, but one thing is known: Dead dolphins were found atop cliffs half a mile inland.
Read more » click here
Why what happens in Florida doesn't stay in Florida: What Ian means for NC insurance rates
By the time Hurricane Ian barreled into northeastern South Carolina the afternoon of Sept. 30, making its second landfall on the U.S. mainland, waves fueled by high tide and Ian's storm surge had already overtopped bulkheads in Southport and sent ocean water cascading onto beach town roads from Pleasure Island in New Hanover County to Ocean Isle Beach in Brunswick County. The rising waters also caused Sunset Beach to close the bridge linking the barrier island to the mainland due to over washing of the causeway. But a few hours later, the storm and the floodwaters were largely gone. Signs of the weakening hurricane were few and far between in Southeastern North Carolina − largely divided between downed trees and vegetation and isolated power outages. Ian caused similar reports of relatively minor damage in central North Carolina, although it was responsible for five traffic-related fatalities, as the tropical system took a northerly track through South Carolina and North Carolina and into Virginia. Unlike much of western and central Florida, which were pounded by Ian's record storm surge and rainfall a day earlier, North Carolina saw little impact from the hurricane. But that doesn't mean the Tar Heel State won't be feeling the financial repercussions of the storm for years to come. The question is only when, and how much it will hit property owners in their pocketbooks. "Indirect impacts will be felt here in North Carolina," said Don Hornstein, an administrative and insurance law expert with the University of North Carolina School of Law. "But the size of them is a little hard to predict."
'Locked in until 2024'
State insurance markets don't operate in a vacuum but are linked − among other things − through companies that operate in multiple jurisdictions and impacts from the price of reinsurance, insurance for insurance companies to help insulate themselves from the risk of a major run-on claims from their policyholders. When it comes to rates, insurance companies negotiate through their state trade group with the N.C. Department of Insurance. The latest round of talks, which took place this year, saw homeowner rates rise June 1 by an average of 7.9% statewide, with coastal areas seeing an increase of nearly 10%. The N.C. Rate Bureau had been seeking a 24.5% average rate increase. "That increase is locked in until 2024," said Barry Smith, a spokesman and safety officer with the state insurance department. "Customers won't see any type of increase until after that." That's when any impacts from damages tied to Ian will likely appear in the rate bureau's proposed new rates, he added. "But right now, it's too early," Smith said of the cost of any property damage North Carolina saw from the recent hurricane. "We just don't know." Many homeowners are already seeing an increase in their flood insurance rates as the Federal Emergency Management Agency looks to make the National Flood Insurance Program, which provides flood coverage to the vast majority of property owners, a financially viable program instead of one drowning in debt. But the move to develop a risk-based approach to determining premiums has seen homeowners facing sticker shock when they try to renew their federal flood insurance policies. Earlier this year the First Street Foundation, a New York-based nonprofit research and technology group, released a report stating that the average flood insurance premium for North Carolina properties within the 100-year flood plain and with a federally backed mortgage, which makes flood insurance mandatory, was $986 a year. That would have to increase by 223% to reflect the true cost of insuring the flood risk those properties face. It would have to nearly double again by 2050 to mitigate the expected higher risks tied to climate change.
Existing in a global market
The massive financial losses expected in Florida from Ian could also drive insurance companies out of business, many of whom could have business in North Carolina. That could shrink the number of insurance sellers, leaving more Tar Heel property owners pursuing policies from fewer companies − a classic supply-and-demand dilemma that could help put upward pressure on rates. That happened earlier this year to North Carolina customers of Louisiana-based Lighthouse Properties, which closed down in April. The company cited losses tied to 2021's Hurricane Ida, in which it paid out $400 million in damage claims, as a key reason for its demise. The Insurance Information Institute, an industry-funded research group, estimates that Ian has caused at least $30 billion in damage. That would make it roughly the 12th-costliest U.S. disaster since 1980, according to NOAA records. Some experts think that the number could more than double when a final tally is done. But it might not just be the staggering payouts that hobble these insurance companies. The price of reinsurance, insurance for insurance companies to help them remain solvent after a major claims event, is steadily increasing − assuming it's even available to some companies. Hornstein, the UNC Law expert, said the reinsurance market operates in a global context, meaning the pooled resources help insurance companies when dealing with payouts tied to the massive flooding in Australia or wildfires in Europe this summer. But that's a double-edged sword. "The beauty of reinsurance is it connects us to international financial markets," Hornstein said. "The downside is it connects us to international catastrophes." He called it a "hardening market," where rates are rising for insurers −10 to 20 percent increases the past few years − as the reinsurance market tightens. "Ian hit a Florida insurance market that was already teetering on the brink if it hasn't collapsed already," he said, noting that homeowner rates for Floridians are already several times what they are for North Carolinians. The average property insurance rate in Florida is $4,231 – nearly triple the U.S. average of $1,544, according to the insurance institute. North Carolina's average rate is about $1,700. Jim Donelon, the insurance commissioner for Louisiana, also has warned that his state faces an insurance crisis as companies, pre-Ian, were already fleeing the Louisiana market after paying out more than $18 billion in claims tied to four hurricanes that hit the state in 2020 and 2021. Is North Carolina facing a similar crisis? "We're a much healthier market," Hornstein said.
Giving flood insurance a look
With Ian in the rearview mirror, officials said now is the time for homeowners to review their policies and make sure they have enough and the right kinds of coverage − especially since hurricane season runs through November and climatologists predict storms are only going to get bigger and stronger in the future. Smith, the spokesman with N.C. Insurance, said property owners should check with their agent annually to make sure they have the right coverage, and the right amount of coverage, to cover any potential losses. Flood insurance is also a protection many homeowners should look into even if they're not in a flood plain, he added. "Sure, it might not be required," Smith said. "But if you live where it rains, Commissioner Causey always says it might not be a bad idea to get flood insurance because it's not that expensive if you're not in a flood plain." Scientists have said they expect climate change to lead to more frequent heavy rainfall events, overwhelming existing drainage systems, even as the actual number of storms is likely to decrease. Another change tied to Ian might have nothing to do with insurance. As they do after every devastating storm, officials are expected to look at building codes to make sure they offer the best protection for people and property that could find themselves in a hurricane's path. Florida did just that after Hurricane Andrew hammered areas south of Miami in 1992, and Hugo prompted a similar review in South Carolina after pounding Charleston in 1989. "Building codes are your insurance," Hornstein said. "They're your real insurance."
Read more » click here 
---
This and That –
---
What makes Indochine so popular and how it's becoming a restaurant dynasty in Wilmington
After building her brand for decades, the restaurant owner sees it blossom and grow. It's a good guess that most food fans in the Wilmington area have been to Indochine at least once or twice in the 22 years the restaurant has been open at 7 Wayne Drive. They've had a business lunch there, met a date for a tiki drink at the bar, or were lucky enough to snag an outdoor cabana on one of those evenings that's perfect for taking in the lush garden atmosphere. It's at once exotic and familiar. It introduced many locals to Vietnamese and Thai dishes, from Pad Thai to Bun Thit Nuong. And it delivers those dishes in ample servings so there's plenty for lunch the next day. The restaurant is buzzy and busy, but you can still have a conversation. It's been consistent over the years. And if you're among those who wished there was more than one, Indochine has been growing recently in Wilmington and beyond. Good food and good service in a beautiful setting is a winning recipe for many restaurants. But at Indochine, there also seems to be something more that draws people in and wins them over. Tourists and locals regularly line up before the doors reopen for dinner service to ensure they get in to enjoy coconut shrimp and pineapple fried rice. Here, the elements of hospitality add to an allure that's more than what it seems."It's not just lunch or dinner," said Melisa Evans Gallison, one of the restaurant's many fans. "It's like a two-hour vacation or escape from your daily routine."
What locals love
To put it another way, Indochine is a little like umbrella drinks. "All my friends know I love umbrella drinks," Gallison said. "It isn't just that they are fruity … but they automatically bring a beach vacation to mind." She and a group of friends take one of those mini vacations at least once a month. From the time bartender Holly Accomando hands, her a Crown Princess cocktail (with an umbrella and a special straw) to the time she's enjoyed a plate of Jungle Curry served on thoughtfully chosen dinnerware, Gallison feels like she's had an experience. Jayna and Joel Crittendon are two others who have marked important moments of their lives with time spent at Indochine. "It's so special to us. We go there for birthdays, anniversaries, dinners with friends," Jayna Crittendon said. "I can picture where we were sitting for each one."  She said she's entertained business clients at Indochine, had events catered with the Southeast Asian fare, and even spent one memorable Christmas enjoying the spicy curry. Her husband also arranged a surprise party at 7 Wayne Drive for her 30th birthday. "Oh, it was the best," she said. "Indochine is fun, it's quirky," Crittendon said. "It's stayed true to what it is, but something is also always changing, here and there … I think the owner has really forged her own path."
Building a brand
That owner is Solange "Niki" Thompson who has been building that path since she first moved to Wilmington in 1975. She was young and homesick, and the local grocery stores weren't up to the task of helping her prepare her favorite dishes. Her husband would drive her to Washington, D.C., so she could stock up on goods from Asian grocery stores there. Before she opened Indochine, she practiced her business skills as the owner of another small restaurant in Carolina Beach, and then at an antiques business in downtown Wilmington. But she would get frustrated with the lack of options when it came to dining out. "Every time I wanted to go to an Asian restaurant, it was all these little Chinese restaurants with no atmosphere," she said. "When I opened, people started to say this is a destination."  She opened Indochine in June 2000 in a spot that hadn't been prosperous for a string of previous restaurants. Over the next couple of decades, Thompson tweaked her successful formula, and added more Asian art, and the garden, and expanded the menu to include sushi and more. "When I started Indochine, I didn't know it would become a brand. I just knew I had to take care of my customers and employees," she said.
Time to blossom
That attitude has paid off. In recent years, Thompson has been thinking beyond her location off Market Street. In late 2020, she opened Indochine Express, a fast-casual eatery well suited for takeout and delivery in the Monkey Junction area. Last year, she added Café Chinois at South 17th Street and South College Road, with a menu that focuses on the French influence in Asian cuisine in a setting that is reminiscent of a vibrant art museum. In fact, the designer used pieces from Thompson's personal collection. This year, she's already opened two more Indochine Express locations, one in Southport and, more recently, one near Independence Mall in Wilmington. Another is in the works for Leland. One reason she's been able to expand, she said, is that she now has a strong staff that can help support the additions. That includes her daughter Marie Bartsch and Kathy Long, Thompson's longtime director of operations. "Plus, if I don't do it, someone else will," she said. "And I felt there was a need for a smaller Indochine, that delivers good quality food." And while Crittendon love the original the most, she has been to two of Thompson's other new restaurants. The experience is a little different, but the food is just as good, she said. Others agree. While the newer restaurants haven't had much time to build such a solid reputation, online reviewers love them. They praise the food (and the quantity of it) and the staff and service. "Amazing!," one person wrote. "So glad they came to Southport." Thompson said there are dishes you can find at all locations. But some have their unique offerings. In general, the Express restaurants offer a pared-down Indochine menu featuring the restaurant's most popular dishes, like Yum Chicken, Pad Thai and the curries, but they're made in newer kitchens built for quick preparation. Thompson sometimes wonders if she's crazy to be opening so many restaurants so soon, but her staff assures her that it's all a good fit. "The Indochine brand is something I've taken care of," she said. "My employees say that they are very proud to work for me, that they hear good things when they wear their Indochine shirts."  And it's been satisfying watching it grow. "It is nice to have the recognition. It seems that everywhere I go, it proceeds itself."
Where to find Indochine
Indochine Restaurant: 7 Wayne Drive, Wilmington
Café Chinois: 3710 College Road, Fulton Station, Wilmington
Indochine Express-Monkey Junction: 5120 College Road, Wilmington
Indochine Express-Oleander: 3608 Oleander Drive, Independence Mall, Wilmington
Indochine Express-Southport: 1131 N. Atlantic Ave., Southport
Coming soon — Indochine Express-Leland: 1110 New Pointe Blvd, Leland
Read more » click here

---
Name:            Indochine
Cuisine:         Asian
Location:      7 Wayne Drive, Wilmington NC
Contact:        910.251.9229 / https://www.indochinewilmington.com/
Food:             Average / Very Good / Excellent / Exceptional
Service:         Efficient / Proficient / Professional / Expert
Ambience:    Drab / Plain / Distinct / Elegant
Cost:               Inexpensive <=$18 / Moderate <=$24 / Expensive <=$30 / Exorbitant <=$40
Rating:          Three Stars
Indochine is an Asian fusion restaurant serving delicious authentic Asian cuisine. It is a great food establishment; the place is always packed. The food is incredible; the portions are huge, with relatively inexpensive prices. The beautifully decorated environment is delightful both inside and outside and is like a trip to the Orient.  In a nutshell, it is a great value for the price. This is my favorite restaurant in Wilmington. It's about as good as it gets! They have been voted Best Restaurant Overall, Best Thai Restaurant, Best Atmosphere, numerous years running in the Best of Wilmington done by Encore Magazine.
Photos: Indochine Restaurant
Indochine restaurant is located at 7 Wayne Drive in Wilmington. The extremely popular restaurant specializes in Thai and Vietnamese food and opened in 2000. They also feature a large outdoor seating area behind the restaurant.
Read more » click here
---
Name:            Café Chinois
Cuisine:         Asian Fusion
Location:      3710 S College Road / Unit#123, Wilmington NC
Contact:        910.769.3193 /  https://www.cafe-chinois.com/
Food:             Average / Very Good / Excellent / Exceptional
Service:         Efficient / Proficient / Professional / Expert
Ambience:    Drab / Plain / Distinct / Elegant
Cost:               Inexpensive <=$18 / Moderate <=$24 / Expensive <=$30 / Exorbitant <=$40
Rating:          Three Stars
This restaurant is the latest eatery from the Indochine restaurant group. It's an unassuming restaurant located in  a nondescript strip mall. You will be pleasantly surprised when you step inside to the dining room that is filled to the brim with Asian art and artifacts. An exceptional value with large portions and moderate prices for the quality of the food served. You can expect a dining experience similar to their flagship restaurant Indochine.
---
Socially sustainable seafood requires diligence, scrutiny
In an undergraduate classroom at the University of North Carolina Chapel Hill in 2017, a group of students sat in front of a plate of sushi from a local restaurant. But it wasn't lunchtime — the students were attempting to quantify how common the mislabeling of red snapper was across North Carolina. By analyzing the DNA from 43 fish samples they'd collected from seafood markets, grocery stores and restaurants across 10 counties, they found that a whopping 90.7% were mislabeled as red snapper. Most often, the substitutions were tilapia or vermillion snapper. "It's really hard to know where the mislabeling is happening, obviously, because a lot of seafood goes through a number of steps; it changes hands like five to seven times," said Dr. John Bruno, instructor and creator of the class. "So it's hard to know who's doing it." Bruno was asked by the university to create an undergraduate course that gave first-year students real research experience. The idea was to engage students in science early on, and increase retention and diversity in STEM, or science, technology, engineering and math. "They're students that have never held a pipette. They've never asked a question, never developed a hypothesis," Bruno said. "The idea was to develop a question that's applied, that's meaningful to them, that they can grasp, and then use that question to teach the basic research techniques." According to Bruno, mislabeling — essentially committing fraud — is rampant in the food industry. So diving into the mislabeling of local seafood was something Bruno felt the students could investigate. Why is mislabeling so widespread? "I think there's clearly a lack of enforcement and a lack of testing," Bruno said.
Mislabeling rampant
Based on customer demand, certain fish can be sold for more than others. And this may tempt producers into mislabeling their fish when the desired product is out of season or low in availability. "There's obviously a big economic incentive to mislabel," Bruno said. Red snapper is a great example. It's been overfished in the Gulf of Mexico and the southeastern Atlantic. "So there's very little of it available … yet the public demands it year round just because it's something we're familiar with," Bruno said. "It's not necessarily spectacularly better than other fish. It's just culturally in demand." There are some fishing operations that allow you to buy seafood straight from the fishers who caught it. But often, seafood found in restaurants and grocery stores has a much longer chain of production. It's easy for information to get changed along the way, but harder to pin down exactly where the deception is occurring. In Bruno's course, students went out to restaurants and grocery stores and collected samples of seafood. The students then extracted the DNA and amplified it using PCR, or polymerase chain reaction, a testing method also used for COVID-19. A commercial lab then did the sequencing. Once the students had the genetic code back from the lab, they used online tools to determine what they were looking at. This isn't the only evidence of the mislabeling trend. Two other in-state examples include shrimp sold in North Carolina that were mislabeled as "local" when they weren't, and a corporate officer with a Pamlico County-based company that sold crab meat marked as a "Product of USA" when it was, in fact, imported, who was convicted two years ago. In one of the published papers based on work in Bruno's classes, the students found that in talking to people, many were not aware of the issue, but once it was brought to their attention, it concerned them. "Once people realize that this mislabeling is there, I think they can pretty quickly get the sense for the impacts it might have on their health and their pocketbook, but also on the environment," Bruno said. People trying to make informed decisions about what they're eating, both for their health and the environment, may be getting foiled by the issue of mislabeling. Though sometimes, said Bruno, a more sustainable species is being substituted for an unsustainable one. An example is again red snapper. Sometimes fish marketed as red snapper in grocery stores is actually tilapia, which is lower in the food web and therefore has less of an impact on the environment when it is farmed. "I'd rather train people to just buy tilapia and be aware of what it is rather than paying red snapper prices for it," Bruno said.
Choice experiment
By extension, creating more consumer demand for fish species that can be sustainably farmed or harvested has the power to direct the industry, and decrease the motivation for mislabeling. Jane Harrison, coastal economics specialist for North Carolina Sea Grant, was one of the authors of a report detailing trends in consumer demand for North Carolina seafood. The authors sought to find out how often respondents ate seafood at home and at restaurants, where they got it from, how interested consumers are in knowing where their seafood comes from, and how their perception of that seafood changes based on certain attributes such as product safety and environmental concerns. Across 1,400 respondents, Harrison and her team conducted a "choice experiment," wherein people are given several options for seafood from different countries and asked to make decisions. The results indicated that North Carolina residents would prefer to buy state-sourced seafood over options from foreign countries and even over other states on the East Coast. "Most of the time, people aren't thinking about just one thing when they're in the grocery store (or) in the restaurant," said Harrison. "But certainly that local sourcing does have a significant impact on willingness to pay." North Carolinians want the money they spend on seafood to support the livelihoods of local commercial fishermen. The respondents valued the flavorful, healthy options from the local market, the local variety and safe handling practices. "You think about any product, there's really a series of attributes that are going to affect the price and people's willingness to pay," Harrison said. Adding, look at a car, for example. People will pay based on the gas mileage, the color, the make and model. "There's a variety of attributes that affect your choice, just like seafood." That said, the most common factor that would sway respondents from buying local seafood was cost. State-sourced seafood tends to cost more, and that's a deciding factor for many people. This makes sense, but starts to fall apart if the fish you are buying is inappropriately labeled from the start. Even if all labels were accurate, there is no one labeling certification that addresses all aspects of environmental sustainability and social responsibility. That's why some organizations advocate buyers move away from a labels-based approach toward a values-based approach. There are resources online for helping people bypass mislabeling issues and buy direct from fishermen, such as the Local Catch Seafood Finder and Carteret Catch.
The future of food
In a future where the seafood industry is socially sustainable, more direct communication and exchange between consumers and fishermen would likely help a lot. But the industry also has to be viable for those doing the fishing or cultivation. North Carolina has long been a hot spot for oysters, and various government actions and research have supported this industry. The state joined the National Oceanic and Atmospheric Administration's National Shellfish Initiative in 2018 with several goals, one being to create stable jobs. Scientists at all the major universities in the state contribute to research helping farmers grow oysters successfully. But making oyster cultivation an economically viable job is still a work in progress. This summer, changes made to the state's Noninsured Crop Disaster Assistance Program, or NAP, can help oyster farmers in case of emergency. The changes increase the payout per oyster in the event of a crisis like a mass mortality or a hurricane to more accurately reflect market value of the oyster, and the size that is in demand. "It's a step in the right direction," said Chris Matteo, acting president of the North Carolina Shellfish Growers Association and owner of Chadwick Creek Oysters. "It underpins the industry more effectively." Matteo says that going forward, he's hopeful that NAP payouts will more accurately reflect the market value, and could even be adjusted year to year. This would make the oyster cultivation industry more economically secure for farmers in the state. The goal of USDA programs like NAP, and of these changes, said Matteo, is to make sure growers stay in business. All of these things will be essential to creating a socially sustainable seafood industry for the future. This semester, UNC's John Bruno is co-teaching a new course entitled The Future of Food. There's a lot, he said, that he wants to cover. No one is unaffected by food. "It's the basis of our family lives," Bruno said. "It's so important in our cultures, it defines so many cultures and religious practices, and our relationship with nature now is so much just defined by food."
Read more » click here
---
Factoid That May Interest Only Me –

---
The U.S. is the world's largest oil producer. You'll still pay more for gas.
The United States' role in the global oil market, explained
When the Organization of the Petroleum Exporting Countries and its partners — often known as OPEC Plus — announced a production cut of 2 million barrels of oil on Wednesday, the reaction in the United States was less than positive. In a statement, the White House called the decision "shortsighted" and vowed to look at alternatives for U.S. oil supply. But the oil cut raised a question. Over the past few decades, various presidents have stressed the importance of U.S. "energy independence." (Former president Donald Trump famously claimed that under his term, the U.S. achieved energy independence, only to lose it under President Biden.) Since 2018, however, the United States has been the largest producer of oil and gas in the world and a net exporter — the country exports more than it imports. Why, then, do U.S. oil prices hinge on the actions of an international oil cartel? The answer — like the global oil market — is complex. The most straightforward answer, according to Ann-Louise Hittle, vice president of oils research at the research and consultancy company Wood Mackenzie, is that U.S. demand still outstrips its own supply. "We're the world's largest producer, but we're also the world's largest consumer," she said. The U.S. produces 18.8 million barrels of oil per day but consumes slightly more — 20.5 million barrels per day. (The world as a whole consumes about 100 million barrels per day.) That difference means that no matter what, the U.S. has to purchase oil on the global market. So, when supply in the market contracts slightly — as it will with the decision from OPEC Plus — that can affect prices in the U.S. And even if U.S. production exactly matched U.S. demand, the country would still be importing and exporting oil constantly. Crude oil can be heavy or light, sweet or sour, and those qualities affect how much it needs to be refined and for what uses. U.S. oil companies constantly export crude oil and import refined oil, and vice versa. But there is another, more complicated explanation as well. "When it comes to insulating our economy from global oil price shocks, being a big producer means next to nothing," said Bob McNally, the founder and president of the Rapidan Energy Group and the author of "Crude Volatility: The History and Future of Boom-Bust Oil Prices." "Real power in the oil market comes from being able to stabilize prices," he said. McNally argues that what matters most for stabilizing global oil prices is "spare production capacity" — defined as how much a producer can ramp up oil production within 30 days. That spare production capacity allows a producer to ramp up — or slow down — oil production basically at will, shifting global prices. Saudi Arabia has a huge amount of spare production capacity: around 2 million barrels of oil a day. Once, the United States did have spare production capacity that was managed by the Texas Railroad Commission. But as more easily reached oil dried up — to be replaced by harder-to-reach shale oil — that power disappeared. Today, the United States' spare production capacity is zero. U.S. oil producers, many of whom are beholden to their shareholders, can't hold on to spare capacity in the same way as their Middle East counterparts. Spare production capacity "is expensive to maintain, which is why no other producers maintain it," said Hittle. In the U.S., she added, investors would never put up with spending capital to develop production and then letting it sit idle until the right moment. Is there any solution to the United States' role in the global market? Some researchers have suggested that the government could promise to buy more oil for the Strategic Petroleum Reserve, or SPR, a stockpile of hundreds of millions of barrels of oil that is supposed to help insulate U.S. consumers from oil price shocks. (Earlier this year, Biden ordered the release of 1 million barrels of oil a day in an attempt to lower oil prices.) But experts say that the SPR is becoming worryingly depleted — and that it's simply not a strong enough tool to counter the actions of OPEC. "It's like bringing a squirt gun to a firefight with guys with guns," McNally said. If the SPR becomes too drained, he argues, oil prices will rise even faster — and there will be no remaining buffer to protect U.S. consumers. Biden has also urged oil producers in the United States to drill more to help lower prices — but the president simply doesn't have authority to order companies to produce more. And oil companies, recently burned from price crashes in the beginning of 2020, are hesitant to repeat the same mistakes. In the short term, McNally says, the best thing that the country can do is not make the situation worse. "There's no magic wand for short-term price volatility," he said. "It's going to be a wild ride until we have a scalable, affordable and reliable alternative to oil for transportation."
Read more » click here
---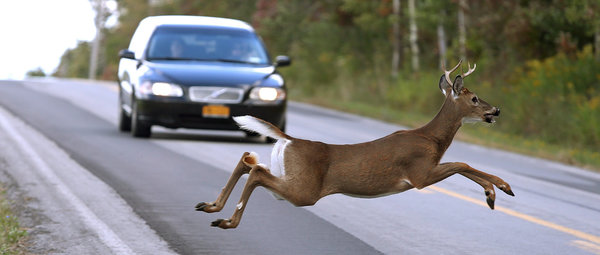 Watch out for deer
NCDOT warns motorists across North Carolina to stay alert for deer now that fall has arrived. Every year during late autumn, auto and body shops across the region brace for a bumper crop of business, comprised of an influx of cars with damage from collisions with deer. Beginning in October, roads across the state become hazardous as North Carolina's deer population fans out, lurking on highway shoulders in search of food and potential mates. It's the deadliest time of the year for deer, which also pose a particular danger to motorists. Nearly half of vehicle accidents involving white-tail deer occur from October to December. Deer accidents typically begin rising in October, peak in November and begin dropping off after December, according to the Insurance Institute for Highway Safety. Deer are crepuscular mammals, meaning they're most active at dawn and dusk – which, following the onset of daylight savings time, places them near roads and byways precisely when large numbers of residents are commuting to and from work.
NCDOT has some helpful tips for motorists in regard to deer-vehicle crashes:
Although it does not decrease the risk of being in a crash, wearing a seat belt gives you a better chance of avoiding or minimizing injuries if you hit a deer or other animal.
Always maintain a safe amount of distance between your vehicle and others, especially at night. If the vehicle ahead of you hits a deer, you could also become involved in a crash.
Slowdown in areas posted with deer crossing signs and in heavily wooded areas, especially during the late afternoon and evening.
Most deer-vehicle crashes occur where deer are more likely to travel, near bridges or overpasses, railroad tracks, streams, and ditches. Be vigilant when passing through potentially risky landscapes.
Drive with high beams on when possible and watch for eyes reflecting in the headlights.
Deer often travel in groups, so if you see one deer near a road, be alert that others may be around.
If you see deer near a road, slow down and blow your horn with one long blast.
Do not swerve to avoid a collision with deer. This could cause you to lose control of your vehicle, increasing the risk of it flipping over, veering into oncoming traffic, or overcorrecting and running off the road and causing a more serious crash.
Officials say the most crashes occur between 6 p.m. and midnight, accounting for about 45% of the overall total. With the end of daylight savings time at 2 a.m. Sunday, Nov. 1, the time shift increases the chance of deer being by roadways when drivers are traveling in the dark, especially for their evening commute. If your vehicle does strike a deer, officials say do not touch the animal. A frightened and wounded deer can be dangerous or further injure itself. Get your vehicle off the road if possible and call 911.
Read more » click here
---
Hot Button Issues –
Subjects that are important to people and about which they have strong opinions
---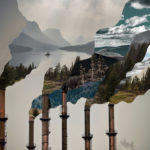 Climate
For more information » click here

There's something happening here
What it is ain't exactly clear 
---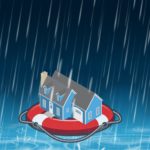 Flood Insurance Program
For more information » click here
---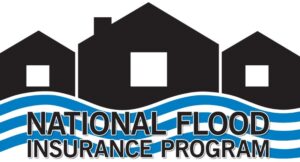 National Flood Insurance Program: Reauthorization
Congress must periodically renew the NFIP's statutory authority to operate. On September 30, 2022, the President signed legislation passed by Congress that extends the National Flood Insurance Program's (NFIP's) authorization to December 16, 2022.
Congress must now reauthorize the NFIP
by no later than 11:59 pm on December 16, 2022.
---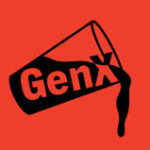 GenX
For more information » click here
---
NC residents face risk of health issues from GenX, PFAS exposure, new research shows
Residents throughout the Cape Fear region have known for five years that they were exposed to potentially dangerous chemicals leaked into their drinking water by two chemical companies. Now, new research indicates many residents face an increased risk of developing health issues associated with that exposure. Researchers from North Carolina State University's GenX Exposure Study released their latest round of blood sampling on Tuesday. What they found largely supported their previous findings including the fact that nearly all of their more than 1,000 participants had some combination of PFAS in their blood, according to Nadine Kotlarz, a postdoctoral fellow for the GenX Exposure Study. PFAS concentrations in participants' blood were so high, they not only exceeded the national average, but also indicated that most participants have a greater chance of developing adverse conditions associated with PFAS exposure, according to new healthcare recommendations developed by the National Academies of Sciences, Engineering and Medicine. A growing body of evidence shows an association between PFAS exposure and, "decreased antibody response to vaccines, dyslipidemia or alterations in cholesterol levels, decreased infant growth and fetal growth, and an increased risk of kidney cancer in adults," said Jane Hoppin, principal investigator for the GenX Exposure Study. Human studies found associations between PFOA and PFOS (two compounds found in participants' blood) and effects on the immune system, cardiovascular system and the development of cancer, according to the EPA. In the Cape Fear region, researchers at the GenX Exposure Study found 29% of participants fell into the highest risk category of the NASEM recommendations, meaning they face a "higher risk of adverse effects." Individuals in this category should consider screening for thyroid issues, ulcerative colitis, and various forms of cancer including kidney cancer and testicular cancer, according to the NASEM recommendations. Another 68% of participants fell into the moderate category, meaning sensitive populations could potentially develop adverse health conditions. Individuals in this group should consider getting screened as well. Researchers at NC State first collected blood samples from Wilmington residents back in 2017. Since then, the group's research has expanded to include residents closer to Chemours' chemical plant in Fayetteville and even those living up toward Pittsboro. The central focus of Tuesday's virtual meeting was to learn more about the health effects associated with the contamination of the Cape Fear River and water sources surrounding the waterway. For nearly four decades, Chemours, and before them DuPont, contaminated North Carolina's largest river system with per- and polyfluorinated substances (also known as PFAS). The Cape Fear provides drinking water to nearly 500,000 North Carolinians. The contamination was uncovered back in 2017 by the StarNews and since then public anger has grown, largely at Chemours and DuPont for tainting peoples' water with dangerous chemicals. "We found two PFAS that are known to originate at the Fayetteville Works… in most people in New Hanover and Brunswick counties and in some people in the Fayetteville area," Kotlarz said. "We did not detect Gen X in the blood samples collected in 2020 and 2021." The study's more than 1,000 participants included approximately 514 residents from New Hanover County and Brunswick County and 300 residents from Fayetteville, Kotlarz said. The team also collected blood samples from residents in Pittsboro.  Kotlarz added PFAS concentrations in participants were decreasing over time, and that GenX doesn't seem to last for long periods in human blood. The GenX Exposure Study will continue to host public meetings throughout the rest of this year to educate residents about their findings and answer questions from participants. After that the goal of the study is to transition from understanding the contamination to following participants over time to learn more about the health outcomes associated with PFAS exposure, Hoppin said. "As we move forward in time, we'll be able to see what PFAS concentrations were in people's body today and how that influences their health in the future," Hoppin said.
Read more » click here
---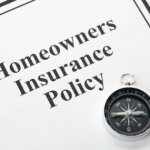 Homeowners Insurance
For more information » click here
---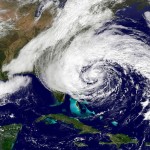 Hurricane Season
For more information » click here.

---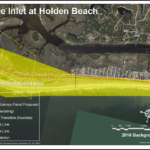 Inlet Hazard Areas
For more information » click here
---
.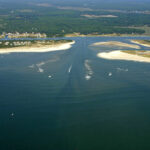 Lockwood Folly Inlet
For more information » click here
---
Buoy positions cause safety concerns during dredging projects
From beach renourishment projects to clearing waterways of built-up sand, dredging is common in Southeastern North Carolina. But there are some safety concerns with buoys in the inlets, like the Lockwood Folly Inlet or Carolina Beach Inlet, before, during and after dredging. The U.S. Army Corps of Engineers is in contact with the Coast Guard almost daily, they're the ones responsible for moving the buoys when there is a dredging project, but the Coast Guard also covers hundreds of miles up and down our coastline, so there are times when buoys don't get removed before the start of a project. "The safety for all our practices is paramount. Mother Nature can be fickle. Sometimes the elements of our coast can be very dynamic. We can dredge that day and next week a nor'easter can come in and change. So, that's why it's always important for mariners to look at our surveys and be safe when they go in an inlet," Bob Keistler, the chief of civil works programs with the Wilmington branch of the U.S. Army Corps of Engineers, said. "Sometimes the buoys Mother Nature moves back and forth for authorized to dredge and fall in deep water. Sometimes it moves in always in the perfect spot. Because by the nature of the channel, or because we've had to move to dredge. We coordinate the Coast Guard and they come in and adjust those the best they can when they have to coordinate with the coast guard all the time." It's caused some safety concerns for boaters and fishermen out on the water. Keistler said sometimes the process of starting a dredging project happens faster than expected and it doesn't give the Coast Guard time to remove buoys from inlets. Dredging will still take place, but the buoys will likely be moved from their original spot while the dredging happens. The Coast Guard is contacted right away to replace the buoys, but in the meantime, they want to remind boaters to keep an eye on surveys once dredging is finished in case the buoys aren't in the right place. Captain Scott Collins with SeaTow in Wrightsville Beach is also sending a message to people before they get into any trouble on the water. "You know, being out there if you're not keeping up with the current conditions and status of the inlets, you know, you normally naturally trust the buoys. And if the buoys are not in the right place, you can get into trouble real quick," Collins said. "Don't go for something if you have a bad feeling or if you're unsure if you know, a channel or the situation that you're in, you know, don't push it."
 To check the latest surveys with the USACE, click here.
A spokesperson for the USACE sent WECT the following list of current and upcoming dredging projects:
Government Plant (our own shallow draft vessels):
MERRITT – is currently dredging in Lockwood Folly Inlet. They began on Oct. 3rd and hope to complete the dredging sometime next week.
MERRITT – after Lockwood Folly Inlet, it will move to Carolina Beach Inlet to dredge for about 7 days.
Contract Dredging:
AIWW – we have 2 Atlantic Intracoastal Waterway contracts that will begin in mid-to-late November. Dredging for both contracts will be completed by the end of March.
Areas to be dredged for AIWW Contract #1 are: New River Inlet Crossing, a portion of New River between the AIWW and the Hwy 172 bridge, and two locations behind Onslow Beach adjacent to Camp Lejeune.
Areas to be dredged for AIWW Contract #2 are: Shinn Creek/Masonboro Inlet Crossing, Lockwood Folly Inlet Crossing, Shallotte River Crossing, and Shallotte Inlet Crossing
In the Cape Fear River, they will start 2 contracts in November:
Contract 1: will dredge 2 channels near Bald Head Island and the sand will be placed on the beaches at Bald Head Island.
Contract 2: In Wilmington, will dredge 2 turning basins, one in the vicinity of the State Ports, and the other near Live Oak Bank Pavilion. The material will be placed on Eagle Island.
Read more » click here.
---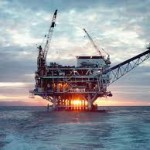 Seismic Testing / Offshore Drilling
For more information » click here
---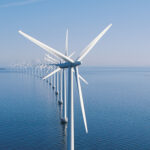 Offshore Wind Farms
For more information » click here
---
Things I Think I Think –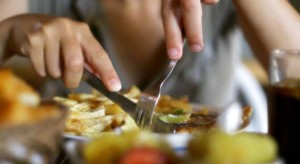 Eating out is one of the great little joys of life.
Restaurant Review:
Dinner Club visits a new restaurant once a month. Ratings reflect the reviewer's reaction to food, ambience and service, with price taken into consideration.
///// October 2022
Name:             PinPoint
Cuisine:          American
Location:       114 Market Street, Wilmington NC
Contact:         910.769.2972 / https://pinpointrestaurant.com
Food:              Average / Very Good / Excellent / Exceptional
Service:          Efficient / Proficient / Professional / Expert
Ambience:     Drab / Plain / Distinct / Elegant
Cost:                Inexpensive <=17 / Moderate <=22 / Expensive <=27 / Exorbitant <=40
Rating:           Three Stars
PinPoint opened in 2015 and is located in downtown Wilmington in the space that had been Deluxe. The place has a rustic looking interior with exposed brick and high ceilings, creating a comfortable relaxed ambiance. The farm-to-table venue serves an upscale version of Southern comfort food alongside traditional American favorites. The locally sourced seasonally inspired menu changes daily. They have a very limited menu that only offers about a half dozen entrée choices. The food is very good but a little pricey. This is one of the better restaurant offerings in the area. They are still on my short list of favorite upscale restaurants.
---
---
Book Review:
Read several books from The New York Times best sellers fiction list monthly
Selection represents this month's pick of the litter
/////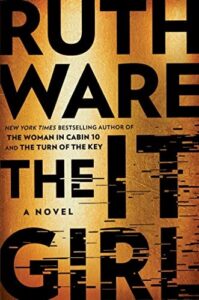 THE IT GIRL by Ruth Ware
The story is written entirely from the perspective of Hannah, alternating chapters between the past during her freshman year at Oxford and in the present when she's married and pregnant with her first child. A decade after her college roommate was murdered, she struggles with the realization that she may have helped send the wrong man to prison. Hannah feels compelled to look into the mystery of her former best friend's death. She plunges back into the past and reconnects with old friends to see if she can figure out what really happened that night. She starts to question everything she thought she knew and soon realizes there are some answers she may not want to know. 
---
.That's it for this newsletter

See you next month

---

Lou's Views . HBPOIN


.                                       • Gather and disseminate information
.                                  • Identify the issues and determine how they affect you
.                                  • Act as a watchdog
.                                  • Grass roots monthly newsletter since 2008