Lou's Views
News & Views / November Edition
---
Calendar of Events –
---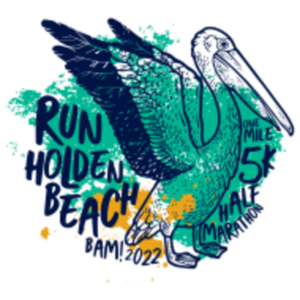 Run Holden Beach
The eighth annual Run Holden Beach event is scheduled on Saturday, December 10th.

Coastal Race Productions is planning a 1 mile "turtle trot", 5K walk / run and a half marathon with all of these races starting and finishing under the bridge. This will all be followed by live music, games and an after party at the Holden Beach Pavilion.
This annual event includes three races –
Half Marathon         – 8:00 AM
5K                                  – 6:45 AM
1 Mile Turtle Trot    – 8:30 AM
For more information » click here
---

Discover a wide range of things to do in the Brunswick Islands for an experience that goes beyond the beach.
For more information » click here 
---
Calendar of Events Island –
---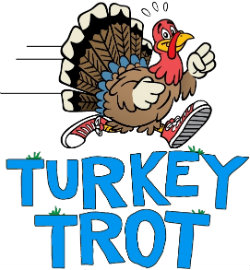 ---
Turkey Trot
The Town of Holden Beach will hold its eighth annual Turkey Trot on Thanksgiving morning, November 24th at 8 am All individuals interested in participating should call 910.842.6488 to register. Please bring a canned food item to donate to the local food pantry.

---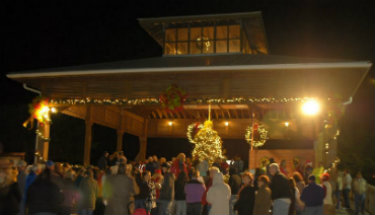 Tree Lighting
Come one, Come all!
The Town of Holden Beach will hold its fourteenth annual Tree Lighting annual tree lighting ceremony on Thursday, December 1st at 6 pm, entertainment starts at 5:15 pm.
Merry Twistmas!
We will have two contests this year. Bring your best Twist moves for our Merry Twistmas Contest and get dressed up for our Ugly Christmas Sweater Contest.
---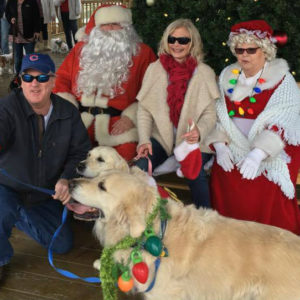 Sandy Paws Dog Parade / Tentative – date to be determined
Join us on Saturday, December 2nd at 10:00 am outside the Town Hall Public Assembly for our annual Sandy Paws Dog Parade. This will be a short walk to the Pavilion where you can have you dog's picture taken with Santa.
---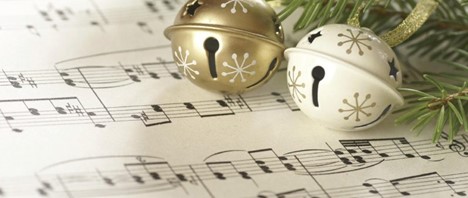 The Chapel Choir's Christmas Musical Performance
The Holden Beach Choir is preparing for its second Christmas concert with a live orchestra. On Sunday December 11th at 7:00 pm, the choir will present the musical I Have Seen the Light, accompanied by a Chamber Orchestra composed of strings, brass, woodwinds, and percussion. It is going to be a beautiful evening of Christmas music you will not want to miss. Mark your calendars now for this very special Christmas concert. It will be the highlight of your holiday season.
---
Parks & Recreation / Programs & Events
For more information » click here
---
Reminders –
---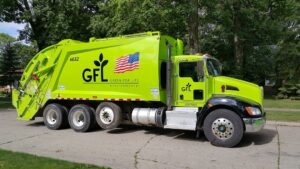 Solid Waste Pick-Up Schedule
GFL Environmental change in service, trash pickup will be once a week.  Trash collection will go back to Tuesdays only.
Please note:
. • Trash carts must be at the street by 6:00 a.m. on the pickup day
. • BAG the trash before putting it in the cart
. • Carts will be rolled back to the front of the house

---
Solid Waste Pick-up Schedule – starting October once a week
Recycling – starting October every other week
---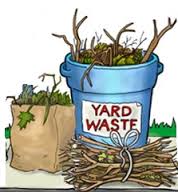 Yard debris is collected on the second (2nd) and fourth (4th) Fridays during the months of October, November, and December. Yard debris needs to be secured in a biodegradable bag (not plastic) or bundled in a maximum length not to exceed five (5) feet and fifty (50) pounds in weight. Each residence is allowed a total of ten (10) items, which can include a combination of bundles of brush and limbs meeting the required length and weight and/ or biodegradable bags. Picks-ups are not provided for vacant lots or construction sites. .
---
Curbside Recycling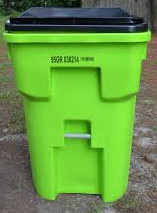 GFL Environmental is now offering curbside recycling for Town properties that desire to participate in the service. The service cost is $86.37 annually paid in advance to the Town of Holden Beach and consists of a ninety-six (96) gallon cart that is emptied every other week.
Curbside Recycling Application » click here
Curbside Recycling Calendar » click here
Recycling renewal form was sent, you should have gotten e-mail letter already
---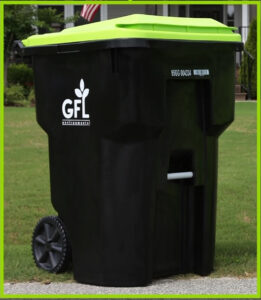 Trash Can Requirements – Rental Properties
GFL Environmental – trash can requirements
Ordinance 07-13, Section 50.08
Rental properties have specific number of trash cans based on number of bedrooms.

* One extra trash can per every 2 bedrooms.
.
§ 50.08 RENTAL HOMES.
(A) Rental homes, as defined in Chapter 157, that are rented as part of the summer rental season, are subject to high numbers of guests, resulting in abnormally large volumes of trash. This type of occupancy use presents a significantly higher impact than homes not used for summer rentals. In interest of public health and sanitation and environmental concerns, all rental home shall have a minimum of one trash can per two bedrooms. Homes with an odd number of bedrooms shall round up (for examples one to two bedrooms – one trash can; three to four bedrooms – two trash cans; five – six bedrooms – three trash cans, and the like).
---
Building Numbers
Ocean front homes are required to have house numbers visible from the beach strand.
Please call Planning and Inspections Department at 910.842.6080 with any questions.
§157.087 BUILDING NUMBERS.
(A) The correct street number shall be clearly visible from the street on all buildings. Numbers shall be block letters, not script, and of a color clearly in contrast with that of the building and shall be a minimum of six inches in height.
(B) Beach front buildings will also have clearly visible house numbers from the strand side meeting the above criteria on size, contrast, etc. Placement shall be on vertical column supporting deck(s) or deck roof on the primary structure. For buildings with a setback of over 300 feet from the first dune line, a vertical post shall be erected aside the walkway with house numbers affixed. In all cases the numbers must be clearly visible from the strand. Other placements may be acceptable with approval of the Building Inspector.
---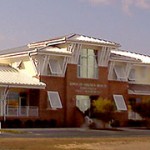 BOC's Meeting
The Board of Commissioners' next Regular Meeting is scheduled on the third Tuesday of the month, December 20th
.

---

News from Town of Holden Beach –
The town sends out emails of events, news, agendas, notifications and emergency information. If you would like to be added to their mailing list, please go to their web site to complete your subscription to the Holden Beach E-Newsletter.
For more information » click here
---
Volunteers needed
The Town is always looking for people to volunteer for their various boards and committees. If you are interested in serving, please fill out a resume form and submit it to [email protected].
---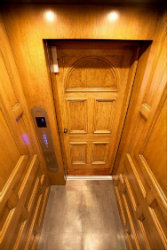 Elevators
Most states mandate that elevator systems be tested and inspected annually. Currently the state of North Carolina does not require annual inspections to be performed on all elevator systems. The use of unsafe and defective lifting devices imposes a substantial probability of serious and preventable injury to your family and guests. It is in the owner's best interest to minimize injuries and liability by scheduling an annual safety inspection to ensure the safe operation of their elevator system. 
---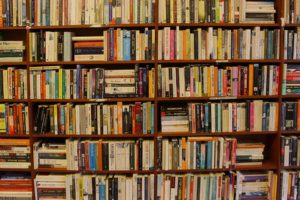 Library
If you need something to keep you busy in this colder weather, make sure to visit the island library. The library is in the upstairs of Holden Beach Town Hall. All the books were donated. Patrons of the library don't have to check out a book; they are on the honor system to return it. 
---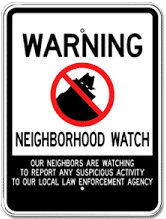 Neighborhood Watch –
• Need to look out for each other
• Call 911 if you see or hear anything suspicious
• Fill out Keep Check Request Form if you will be out of town
• Submit completed Property Registration Form
• Pickup copy of Protecting Your Home
---
Upon Further Review –
---
Bike Lane


Property owners along Ocean Boulevard were sent a CAMA notice from the DOT Key takeaways:
Add 7' asphalt to the south side of existing pavement
Add 3' asphalt to the north side of existing pavement
Recenter the travel lanes
Create two (2) five (5) foot bike lanes on either side of the road
DOT informed us the cost of the has significantly increased by almost 30%
The good news is that our portion is only an additional $23,000 so far
Previously reported – July 2022
The NC Department of Transportation has informed the town that due to permitting issues raised during their review of the Ocean Boulevard Repaving/Bike Lane Project, construction will not begin in September as previously planned. Construction is now scheduled to start after the first of the year. The project will still have a completion date of Memorial Day.
Previously reported – June 2022
Execution of the agreement with DOT is required to construct the Ocean Boulevard Bike Lanes Project this fall in conjunction with the resurfacing of Ocean Boulevard. The project is estimated at $1,722,364 of which 42% or $723,393 is the Town's share. The remaining 58% or $998,971 is funded by the Grand Strand Area Transportation Study (GSATS). The Board authorized the execution of the Transportation Improvement Agreement with the Department of Transportation.
Bike Lane Letters (04/21/22)
Town staff contacted the Department of Transportation after numerous homeowners reached out to us concerned that they had not received a letter with information on the upcoming bike lane/paving project. We were advised that only those property owners whose property is adjacent to the proposed bike lane construction where that construction intersects the Ocean Erodible Area of Environmental Concern (jurisdiction of NC Division of Coastal Management) have been sent the certified letter/attachments. This is only a small portion of the project area (approximately 150 properties) so don't be concerned if you did not receive a letter. Those property owners that have received the certified letter/attachments can follow the instructions in the letter if they would like to contact someone about the project.
Previously reported – March 2021
David provided the Board with a memo summarizing the information that he gathered since the last meeting. That memo was not included in the agenda packet. He reviewed the process, timeline, and financing. DOT informed him that if we are interested that we need to stay engaged with them. The public has said that they are in favor of having bike lanes. The project is an improvement worth the expenditure especially if we can get help with the funding through grants. They decided to give the project a green light and have David work to keep moving the project forward.
Previously reported – February 2021
Engineer's estimate for bike lanes are as follows:
Ocean Boulevard West / 5.00 miles / @$1,208,941
Ocean Boulevard East / 1.15 miles / @$403,972
NCDOT now has adequately funding so the resurfacing program for OBW which is scheduled for the spring of 2022. Bike lanes are being proposed on both sides of the road, which will add five feet on each side. This should be coordinated with resurfacing project that is tentatively scheduled already. Our cost would be $1,612,913 which hopefully at least a portion of would be offset by grants. DOT requested verbal feedback in the next 60 days, indicating whether we want to participate in adding bike lanes to the project.
Previously reported – October 2022
NCDOT has contacted the Town and informed us that there is an issue in getting the CAMA permit for the resurfacing/bike lane project. It will require additional work to get it reconciled and execute the contract. They are inconclusive on whether the project will happen this spring, though they are still hoping to complete it before Memorial Day. Not what we want to hear but what we have been told.
Previously reported – November 2022
Caitlin did a brief recap. The plan includes bike lanes of 5' on each side of Ocean Boulevard. It will be an asymmetrical widening, that is 7' on the south side and only 3' on the north side where the sidewalk is.  They had some issues/challenges with permitting that have been resolved. Agreed to monitoring work for any drainage issues and will address them after the project is completed. They successfully got the permit issued on November 9th. At the end of this month, they will advertise the project. One month later they will open bids and know what the actual prices for the contract are. At that time, they will decide whether or not to proceed with the project. The date of availability is at the end of January, with a finish date of Memorial Day.
---
Corrections & Amplifications –

---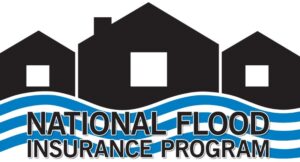 National Flood Insurance Program: Reauthorization
Congress must periodically renew the NFIP's statutory authority to operate. On September 30, 2022, the President signed legislation passed by Congress that extends the National Flood Insurance Program's (NFIP's) authorization to December 16, 2022.
Congress must now reauthorize the NFIP
by no later than 11:59 pm on December 16, 2022.
---
Odds & Ends –
---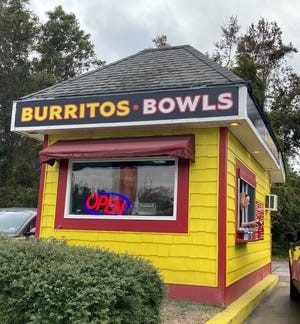 What is Goose Sauce? You can find out at this burrito spot in Brunswick County.
In 2001, John Rider took over a burrito cart in Washington, D.C. It was a successful one that catered to students and lawyers, but Rider also made Pedro and Vinny's his own. "I'm a chef by training," he said. "And I'm always thinking about ways to improve." He started making the individual components, from the black beans to the hot sauces, from scratch. And the burritos became even more popular as a result. The D.C. area was changing, though, and in 2017 he decided to close and move to a home he and his family owned in Calabash. Since then, he's been working as a waiter. That entrepreneurial instinct has still been brewing inside him. "After that, it can be hard to work for other people," he said. Plus, he knew Pedro and Vinny's concept was a winner.  Rider and his wife, Ronnie, have partnered with the owner of the space at 4624 Main St. in Shallotte (which used to be Speedy Weenie, a coffee drive-thru, and a photo hut) to bring back the burritos. They opened June 21 and serve build-your-own burritos and bowls 11 a.m.-7 p.m. Tuesday to Saturday. Ronnie Rider usually takes the orders while John Rider makes the food. "I'm really just a helper," Ronnie Rider said. "It's his dream. And my nightmare," she joked. Business was slow to start, especially for someone who used to do such high volume during urban lunchtime hours. Now, thanks to a campaign on TikTok and Snapchat from a social media helper, they have doubled their business. It's helping spread the word about the quality of their burritos and their sauces. Many of them are original to Rider but inspired by sauces he likes and uses. The signature is the Goose Sauce, a sweet-and-spicy mango habanero blend. It's named for the empty Grey Goose bottles they store the sauce in. At his busiest in D.C., he would go through four full bottles in three-and-a-half hours. There's also "The Green Stuff," which is cilantro habanero and K Street, named for the original burrito cart location. It's the spiciest with sundried, hickory smoked habanero. The mildest is Georgia peach and Vidalia onion. One secret is the attention Rider pays to the individual ingredients, but the sauces have a way of adding layers of flavor, he said. As Pedro and Vinny's gets going again, look for more at the restaurant. To the basic bowls-and-burritos menu, they are planning to add taco meals, desserts and more. "I'm always trying to change things up," he said.
Read more » click here
---
Your guide to N.C. oysters, from the salty sea to the half-shell
As fans of local oysters already know, they are a delicacy that can be enjoyed year-round. That being said, it's a big time for the bivalves. We're in the middle of N.C. Oyster Week, and the official oyster season (which dictates the harvesting of wild oysters) begins Oct. 15 and ends in March. Look around and you can find oyster events, oyster specials and even oyster collaborations, like an upcoming oyster beer from Wilmington's Mad Mole Brewing. Oysters are big in the state and poised to become even bigger. With that in mind, here's a look at some of the basics about N.C. oysters.
The Napa Valley of bivalves
In his book "The Essential Oyster: A Salty Appreciation of Taste and Temptation," author Rowan Jacobsen was the first to tout the relatively untapped potential of the Southeast, even saying that there was something of a renaissance in the industry happening from Virginia to Florida. Since then, those in the industry decided to build on that idea that North Carolina could be a premier spot for oyster growing and harvesting. Initiatives like N.C, Oyster Week (Oct. 10-16) and the Oyster Trail, which highlights businesses such as markets and restaurants that serve oysters and promote the industry, are supported politically and environmentally because oysters work on several fronts. It's good business, meets customer demand, and is a practice that can be done sustainably to clean and nourish the local waterways. "It's a win, win, win," said Chris Matteo, Bayboro-based oyster farmer and president of the N.C. Shellfish Growers Association. "It's something that actually leaves the estuary better off than when we started." Jane Harrison, a coastal economist with North Carolina Sea Grant, said oysters have an economic impact of $27 million for the state and provide more than 500 jobs. But goals are in place to reach $100 million and 1,000 jobs by 2030. Even while wild harvest production has been decreasing in recent years and was estimated at around 50,000 bushels last year, preliminary data from 2021 show that farmed oyster production has outpaced it for the first time. Production was around 59,000 bushels, an 111% increase over 2020. "Even a few years ago, a lot of the oysters consumed in North Carolina were imported from other places, but that is changing now," Matteo said.
Wild and farmed
When you're talking about oysters on the East Coast, they're really all the same. Species, that is. The indigenous oyster is called Crassostrea Virginica, and they are known to be briny and savory with minerality. From there, though, there can be a lot of differences. Farmed oysters often have a different chromosome make up that makes them suitable for year-round harvest. Other differences can be a result of the salinity of the water, what algae and plankton the oysters eat, and the movement of the tide. This merroir, a sea-inspired version wine's terroir, can help explain why Stump Sound oysters are different from those growing in nearby Topsail waters, for example. "They can have a very diverse flavor profile," Matteo said. "Those grown closer to the Atlantic Ocean have a higher salinity and minerality. Further inland, in waters with a mid-salinity, you see oysters that can be sweet and buttery." While oyster aquaculture takes place all year long, commercial fisherman must wait until the oyster season begins. Limits and site restriction are in place. But pros like Ana Shellem, of Shell'em Seafood Co., will forage and fill orders for her restaurant clients. She worked in the hospitality industry before she switched careers. Other fishermen sell to markets and distributors, or direct to customers. Breece Gahl accepts bushel pre-orders from his Wrightsville Beach-based Fresh2U Seafood business, for example. Because of a difference in the way they develop and grow, wild oysters are more likely those found in clusters and are the safest to eat raw when collected in the fall and winter months.
All year round
That's not the case for all local oysters, though. These farmers say they are continually trying to get the message to consumers that mariculture oysters are safe to eat, even in months that don't end in 'R.' "Always. I'm always telling people," said Matt Schwab of Hold Fast Oyster Co. He's been in the business about seven years with a farm in New River. At the time, there were only a handful of oyster farmers working in the state. Now, there are more than 75 and the water acreage being farms has increased for a total of more than 2,100 acres in 2021, Harrison said. The new people entering the business sometimes take it on as a second (or third) career or are starting an oyster farm right after completing an aquiculture program at college, Matteo said. Holden Davanzo was a stay-at-home mother and manager at an ice rink before she bought her cousin's oyster business, Anchored Life Oyster Farm, three years ago. "It was definitely a learning curve," she said. But now, she goes out on the boat every day to tend her oysters in Stump Sound and New River. "But I love it. I have a new appreciation for the ocean," she said. "And it's beautiful. I see dolphins. Sometimes I'm out there and I think 'This is my office.'" The business is really taking off this year, for her Top-Sea-Turvies and New'd Pirates. Although the oysters are the same species, many farmers name their selections for branding and to let customers know what they're getting. Schwab, for example, grows a variety he calls Seabirdies especially for Seabird restaurant and chef Dean Neff in downtown Wilmington. The chef and the farmer partnered with Mad Mole Brewing this Oyster Week to make a Seabirdie Oyster Gose, brewed with oysters (shells and meats), bitter orange and spiceberry. Others new to oystering are James and Sarah Rushing Doss, of the newly renamed Rx Chicken & Oyster restaurant in Wilmington. They're growing their own oysters, named after their dogs, with the help of James Hargrove and Middle Sound Mariculture, for when the restaurant reopens later this year. By the way, the couple also have their commercial fishing and dealer's licenses, so they can serve fish they catch and spear themselves, including the invasive lionfish. The business isn't an easy one, Harrison said. Oyster growers and harvesters have to deal with hurricanes and subsequent closures due to water quality concerns, as well as loss of product. She also said that it would cost an estimated $20,000 per acre to start an oyster farm. But it's encouraging to see a new generation of people entering the business. "There's definitely a demand," Harrison said. "People want local seafood."
Read more » click here
---
This and That –
---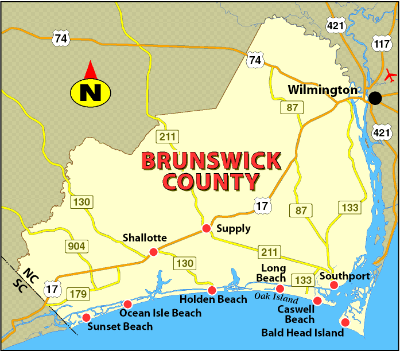 From 'tiny homes' to planned developments,
here's how Brunswick can manage massive growth
It's no secret Brunswick County is among the fastest-growing counties in North Carolina. According to U.S. Census Bureau data released in May, Brunswick County saw a 4.4% increase in population from April 2020 to July 2021, bringing its population to 144,215. It was the second fastest-growing county in the state behind Currituck County, which grew by 4.5% to 29,653 residents. With more and more people flocking to the historic community, where will they live? How will they impact roads? What infrastructure is in place? The Brunswick County Planning Department provides public planning services to the unincorporated areas of the county, handling zoning, subdivision, long-range planning, transportation planning, specialized planning projects and more for areas outside the jurisdiction of other municipalities. Brunswick County Planning Director Kirstie Dixon sat down with the StarNews to discuss planning, development and trends seen across the county.
Brunswick County is growing. How is the county ensuring growth is being accommodated in the short and long terms?
There's a lot of things going on. Well, first, Brunswick County's always participated in a lot of planning activities – everything from water and sewer planning to participating with NCDOT on transportation needs and plans, as well as doing our current plan that's in place right now, which is called the Brunswick County CAMA CORE Land Use Plan. They do strategic planning. There is a current strategic plan in place that's been updated a number of times over the years. So, there's a number of items that the county does regularly in anticipation of growth. The schools, for example, do planning regularly – they've made a new plan in the last couple of years, as well, since the pandemic. I met with them during the pandemic, so they knew that growth was coming. The state demographic officer has always put us in high growth. So, the amount of growth, we knew about. I think that the recession in 2008 was not accounted for. Now, today, there's a current water plan in process, there's a sewer plan in process, the Blueprint Brunswick will also really, really help with accommodating future growth, as well as the state is doing a Comprehensive Transportation Plan, and the schools just did a plan – so there's a number of things that Brunswick County is doing. Additionally, they do a capital improvement plan, and they do it every year, and it is for approximately five years out. The county invested more than $270 million in utilities prior to fiscal year 2023. Then from fiscal year 2023 and beyond, they have $36.5 million in water and $278.6 million in sewer scheduled. This is all part of their plan; they're planning. They know that the growth is happening, and they know that they have to accommodate it.
What are some of the biggest challenges Brunswick County faces when it comes to growth?
I think mitigating impacts is the No. 1. We really try to incentivize doing planned developments because that requires more open space, and it requires project boundary buffers. Somebody can come in, per state statutes, and do what's called a major subdivision and they can subdivide for whatever the zoning district is, but that doesn't accommodate as much open space and it doesn't require buffers around the perimeter of the project. So, if you're an adjacent neighbor, you're going to have a lot more impacts than if you did a planned development, so we've really been trying to incentivize the planned development and it's really worked. The majority of the projects coming in – I would say 90% – are planned developments, which are much better for the neighbor. It also allows a variety of housing types, and that's something that our plans really encourage in Brunswick County. We don't just need single-family and traditional multi-family housing, there's an array of housing types in between that we are missing.
More people mean more vehicles, more vehicles mean more traffic. What can the county do to mitigate traffic impacts stemming from this growth?
There is a lot of planning happening here. DOT has to control their roads, though. It's really hard for Brunswick County to say, "There's too much traffic on this road," when it's a DOT road and they say it's fine. DOT has meetings where new projects get proposed and a Brunswick County staff member in the planning department attends them. That's where they define the study area: the area to be used for the transportation analysis study, which is a scientific way to say what improvements are needed. The study area is what Brunswick County can influence. They don't just look at the entrances, they might look at an intersection three miles away because that's where the impact will be felt. So, they might have to make a turn lane two miles away. So, we participate in that process and the planning items. Brunswick County could do some small-area plans and some connector type transportation plans, they would have to locate funding for it, though. And that's stuff that we're investigating.
What are some development trends you've seen in the last few years? What could the county expect in the coming years?
If you compare it with 2005-06, which was the last time we had really high growth, a lot of what we saw were larger lots. Now, we're seeing a lot more smaller homes. Not tiny homes, but smaller homes on smaller lots. And there's several reasons for that. The first is that a lot of people don't want to maintain a yard. Eighty percent of the people that relocate and come to Brunswick County are retirees – they, again, aren't looking for large lots, they're downsizing. Additionally, we do a lot of clustering and planned developments because it provides more open space. Their open space might not be in their backyard, it's within their community. It opens the door for walking trails and for pocket parks, pools, other amenities within their development instead of just in their backyard like you would see in developments that happened in the 80s, 90s and early 2000s. We see the want and need for small homes, "tiny homes," but we haven't seen anyone do it. We get 10 calls a week about it, but we never really see anybody do it. Which is an interesting trend that everybody is talking about nationwide, and our ordinance allows it, but nobody's done it. I would hope to see that in the coming years. We get hopeful every once in a while, because people ask about it all the time.
The Blueprint Brunswick 2040 plan is nearing completion. What do you hope comes out of the process of building that plan with the community's input?
A lot of people like a lot of the policies that are in that plan. Having high-quality development was one of the top ones that people identified, also affordable housing. So, we're reevaluating our ordinances as well as looking at the different policies that help with affordable housing. With affordable housing, you have to look at an array of different ways to help and support it. There isn't one magical solution to affordable housing.
What are you looking forward to for Brunswick County in 2023?
We have been running one or two people short since December 2019, so I'm really looking forward to being fully staffed so we can actually do some really great things that really impact the community positively. The Blueprint Brunswick is really going to set us up with lots of options for moving forward. I think some ordinance changes and updates are going to be needed. For example, we don't have an employment or office-institutional zone in our ordinance, so we don't have any place in the county that's encouraging those type of uses. We have a lot of activity centers identified within Blueprint Brunswick and changing some of the zoning to mixed use would help draw growth to those areas where there's already services.
Read more » click here
---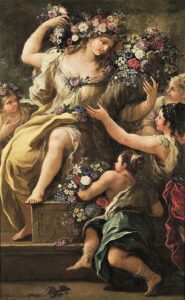 Why nurturing NC's native plants might be your yard's answer to climate change
After a nearly nine-month-long spell of dry weather that had thrown much of Eastern North Carolina into drought, early summer rains helped the region replenish its water supplies. Yet through Monday Wilmington was running more than 15 inches below normal annual rainfall for the year, with less than 0.6 inches recorded in October. That's prompted the U.S. Drought Monitor to declare the region "abnormally dry," with most of Duplin County already back in drought. It's not just the lack of rainfall that's impacting the region. In June, the National Weather Service office in Wilmington reported that the Port City has set 18 new record temperature highs since 2020 versus five new record lows. As the weather continues to throw the region meteorological curve balls, which many scientists blame on climate change, a small but increasing number of homeowners are wondering if there's a better way to landscape their yards than with traditional turf and shrubs that might not be as resilient for the drier and hotter climate that's projected for North Carolina's future. Yes, experts say. But it takes some planning and engagement on the homeowner's side. "It's putting the right plants in the right places," said Matt Collogan, an agent with the New Hanover County Cooperative Extension. "And it's about using water in a smart way." Andy Wood, who owns Habitats Gardens in Hampstead, which takes a nature-based approach to landscaping, agrees. "It can be a little complicated, and you have to use a water-thrifty philosophy as a guiding principle," he said. "But if you're willing to put the time in and realize it's going to take some work, it's definitely worth it." For an area blessed with seemingly abundant water supplies, being careful with water might not come across as a major concern to many residents. But Wood and Collogan said looks can be deceiving. While New Hanover County is surrounded by water on three sides, most of that is salty or brackish. And the region's sandy soils don't hold moisture well. When the rains don't come as frequently as they have in the past, as has happened for most of the past year, that leaves homeowners facing a tough decision. Turning on sprinkler systems can help keep lawns and gardens alive, but it can get expensive. A private well is a cheaper option, at least after it's installed. But either way uses local water supplies which many fear are going to become more stressed in the future as the Cape Fear region's population continues to grow and development expands ever outward from Wilmington and coastal areas. "When you get down to it it's a social consciousness question of how we're using our natural resources that our kids and grandkids are going to rely on," Wood said. While North Carolina is no stranger to drought, those earlier dry periods were weathered by a state that didn't have as many people, homes and businesses drawing on its water resources. According to the N.C. State Climate Office, the Tar Heel State has had eight periods in which drought has persisted for at least 23 weeks this century, including the 2021-22 drought that ended earlier this year. Three of those seven droughts lasted a year or more, including the 1999-2002 and 2007-2009 droughts. North Carolina's population in 2000 was just over 8 million. It is estimated to be 10.7 million today, according to the latest U.S. Census figure. Projections estimate the state will be home to nearly 14 million people by 2050.
Go native
Both Collogan and Wood said one easy way to reduce a yard's water needs is to go native when picking the shrubs, trees and even turf − if you decide to have grass. "We have 1,500 different kinds of native plant in Southeastern North Carolina, so there's no shortage to choose from," Wood said. Not only will they likely require less water, at least after they're established, but they will also better reflect the local environment and provide habitat for native fauna. "We're turning into Generica," Wood said, alluding to the propensity of developers and homeowners to often use the same types of trees and shrubs no matter where they are in the country. "It's like Anyplace USA." Recognizing the ecological value of going local, Gov. Roy Cooper declared last week as "Native Plants Week" in North Carolina. The proclamation noted that "gardens and landscapes composed of North Carolina's native plants require less water and little or no fertilizers, soil amendments or pesticides." Collogan said that while native vegetation is designed to better handle the local conditions, climate change is likely to increase pressure on them with warmer temperatures and longer dry spells. That could make plants that are native to South Carolina or Georgia's coastal plain a good option for local landscaping. "North Carolina is the new North Florida or Georgia, September is the new August, and we need to get used to that," Wood said.     
 The New Hanover County Arboretum has a native plant garden that is open to the public. For more information on the garden or native plants in general, go to https://arboretum.nhcgov.com or call 910-798-7660.
Read more » click here
---
Factoid That May Interest Only Me –
---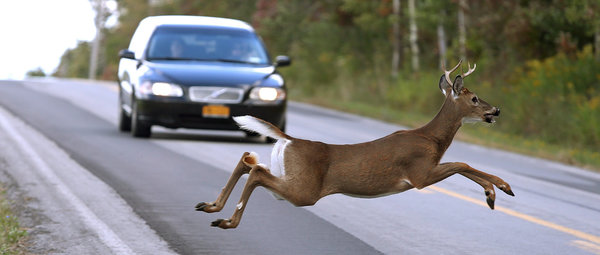 Watch out for deer
NCDOT warns motorists across North Carolina to stay alert for deer now that fall has arrived. Every year during late autumn, auto and body shops across the region brace for a bumper crop of business, comprised of an influx of cars with damage from collisions with deer. Beginning in October, roads across the state become hazardous as North Carolina's deer population fans out, lurking on highway shoulders in search of food and potential mates. It's the deadliest time of the year for deer, which also pose a particular danger to motorists. Nearly half of vehicle accidents involving white-tail deer occur from October to December. Deer accidents typically begin rising in October, peak in November and begin dropping off after December, according to the Insurance Institute for Highway Safety. Deer are crepuscular mammals, meaning they're most active at dawn and dusk – which, following the onset of daylight savings time, places them near roads and byways precisely when large numbers of residents are commuting to and from work.
NCDOT has some helpful tips for motorists in regard to deer-vehicle crashes:
Although it does not decrease the risk of being in a crash, wearing a seat belt gives you a better chance of avoiding or minimizing injuries if you hit a deer or other animal.
Always maintain a safe amount of distance between your vehicle and others, especially at night. If the vehicle ahead of you hits a deer, you could also become involved in a crash.
Slowdown in areas posted with deer crossing signs and in heavily wooded areas, especially during the late afternoon and evening.
Most deer-vehicle crashes occur where deer are more likely to travel, near bridges or overpasses, railroad tracks, streams, and ditches. Be vigilant when passing through potentially risky landscapes.
Drive with high beams on when possible and watch for eyes reflecting in the headlights.
Deer often travel in groups, so if you see one deer near a road, be alert that others may be around.
If you see deer near a road, slow down and blow your horn with one long blast.
Do not swerve to avoid a collision with deer. This could cause you to lose control of your vehicle, increasing the risk of it flipping over, veering into oncoming traffic, or overcorrecting and running off the road and causing a more serious crash.
Officials say the most crashes occur between 6 p.m. and midnight, accounting for about 45% of the overall total. With the end of daylight savings time at 2 a.m. Sunday, Nov. 1, the time shift increases the chance of deer being by roadways when drivers are traveling in the dark, especially for their evening commute. If your vehicle does strike a deer, officials say do not touch the animal. A frightened and wounded deer can be dangerous or further injure itself. Get your vehicle off the road if possible and call 911.
Read more » click here
---
Hot Button Issues –
Subjects that are important to people and about which they have strong opinions
---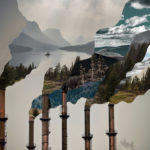 Climate
For more information » click here
There's something happening here
What it is ain't exactly clear
---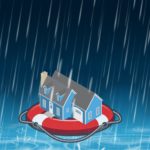 Flood Insurance Program
For more information » click here
---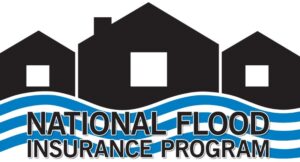 National Flood Insurance Program: Reauthorization
Congress must periodically renew the NFIP's statutory authority to operate. On September 30, 2022, the President signed legislation passed by Congress that extends the National Flood Insurance Program's (NFIP's) authorization to December 16, 2022.
Congress must now reauthorize the NFIP
by no later than 11:59 pm on December 16, 2022.
---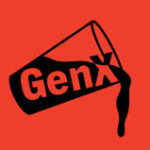 GenX
For more information » click here 
---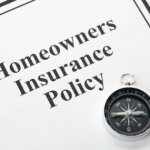 Homeowners Insurance
For more information » click here 
---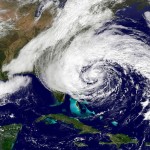 Hurricane Season
For more information » click here
---
How Rare Are November Hurricanes?
November hurricanes and tropical storms such as Nicole are relatively rare, but they can—and do—form
November weather in most of North America is synonymous with chilly breezes rustling through red, yellow and orange leaves as fall edges closer to winter. It's generally not a time people associate with destructive tropical cyclones churning toward the U.S.—but that's exactly what is happening as Tropical Storm Nicole bears down on Florida, where it is expected to make landfall as a hurricane. Though such tropical systems are less common at this time of year, the official Atlantic hurricane season actually lasts through November 30. And storms can form even after that point, as notably happened during the blockbuster 2005 season when Tropical Storm Zeta shockingly formed on December 20 and lasted until January 6. Hurricane season, which begins on June 1, brackets the time of year when atmospheric and ocean conditions are most suitable for storm formation. The season peaks sharply from the end of August through early October, when ocean warmth at end of summer coincides with wind conditions that are generally more favorable to storm formation. Storm activity "starts to decline pretty quickly once November 1 hits," says Jill Trepanier, a hurricane researcher at Louisiana State University. That drop means November is also "the quietest month from the perspective of U.S. landfall activity," says Ryan Truchelut, a meteorologist and co-founder of WeatherTiger, a private weather-forecasting group. Only 10 tropical storms and three hurricanes have struck the U.S. during November going back to 1851, he says, so on average such a landfall would happen about every 10 to 15 years. There are some years that are true outliers. Three November storms, one of them a hurricane, formed in 2005. More recently, "November was crazy in 2020," Truchelut says, thanks to exceptionally warm waters in the Caribbean. Hurricane Eta hit Nicaragua as a category 4 storm, followed two weeks later by another category 4 hurricane, Iota. Any storms that do form in November tend to be weaker for the same reasons they are somewhat rare. As fall progresses, solar energy shifts from the Northern Hemisphere to the Southern Hemisphere and more northerly latitudes rapidly cool down, Trepanier explains. This creates a big contrast with the lingering warmth farther south, strengthening the polar jet stream—which then sends incursions of cold air southward. These incursions increase a feature called wind shear (when winds vary in speed and direction at different levels of the atmosphere), and that in turn disrupts the convection at the core of tropical systems that powers them. Though Nicole will probably be relatively weak in terms of wind speed, its winds cover a large area and are thus expected to bring storm surge to the entire east coast of Florida. This happens to coincide with a period of higher-than-normal high tides, which will amplify surge amounts. Historically, any November storms that do hit the U.S. have tended to strike Florida because they most commonly form in the nearby western Caribbean, Truchelut says. The most recent November hurricane to hit the state was Kate, which struck the Florida panhandle on November 22, 1985, as a category 2 storm. Nicole will set the record for the latest in the season that a storm has hit the state's east coast. The previous record holder was the Yankee Hurricane, which made landfall near Miami Beach on November 4, 1935 (this was before meteorologists began giving official names to hurricanes and tropical storms). Having a late-season threat from Nicole so relatively soon after Eta hit the state as a tropical storm in 2020—twice—raises the question of whether late-season storms will become more frequent as climate change brings warmer ocean waters, Truchelut says. A study he co-authored, published earlier this year in Nature Communications, looked for statistical evidence that the hurricane season might be growing longer at both ends. Though this research found strong evidence that the season is starting earlier, that evidence was weak for the end of the season. It is possible there is a trend that simply cannot yet be detected, he notes, because "it's hard to get a trend for rare events." Nicole also underscores the lesson that people living in hurricane-prone areas need to keep paying attention and be prepared to act on forecasts, even after the peak of the season has passed, Trepanier says. "Driving home that point is important."
Read more » click here
---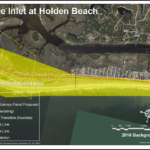 Inlet Hazard Areas
For more information » click here
---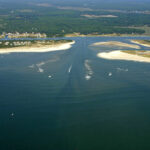 Lockwood Folly Inlet
For more information » click here
---
Buoy positions cause safety concerns during dredging projects
From beach renourishment projects to clearing waterways of built-up sand, dredging is common in Southeastern North Carolina. But there are some safety concerns with buoys in the inlets, like the Lockwood Folly Inlet or Carolina Beach Inlet, before, during and after dredging. The U.S. Army Corps of Engineers is in contact with the Coast Guard almost daily, they're the ones responsible for moving the buoys when there is a dredging project, but the Coast Guard also covers hundreds of miles up and down our coastline, so there are times when buoys don't get removed before the start of a project. "The safety for all our practices is paramount. Mother Nature can be fickle. Sometimes the elements of our coast can be very dynamic. We can dredge that day and next week a nor'easter can come in and change. So, that's why it's always important for mariners to look at our surveys and be safe when they go in an inlet," Bob Keistler, the chief of civil works programs with the Wilmington branch of the U.S. Army Corps of Engineers, said. "Sometimes the buoys Mother Nature moves back and forth for authorized to dredge and fall in deep water. Sometimes it moves in always in the perfect spot. Because by the nature of the channel, or because we've had to move to dredge. We coordinate the Coast Guard and they come in and adjust those the best they can when they have to coordinate with the coast guard all the time." It's caused some safety concerns for boaters and fishermen out on the water. Keistler said sometimes the process of starting a dredging project happens faster than expected and it doesn't give the Coast Guard time to remove buoys from inlets. Dredging will still take place, but the buoys will likely be moved from their original spot while the dredging happens. The Coast Guard is contacted right away to replace the buoys, but in the meantime, they want to remind boaters to keep an eye on surveys once dredging is finished in case the buoys aren't in the right place. Captain Scott Collins with SeaTow in Wrightsville Beach is also sending a message to people before they get into any trouble on the water. "You know, being out there if you're not keeping up with the current conditions and status of the inlets, you know, you normally naturally trust the buoys. And if the buoys are not in the right place, you can get into trouble real quick," Collins said. "Don't go for something if you have a bad feeling or if you're unsure if you know, a channel or the situation that you're in, you know, don't push it."
 To check the latest surveys with the USACE, click here.
A spokesperson for the USACE sent WECT the following list of current and upcoming dredging projects:
Government Plant (our own shallow draft vessels):
MERRITT – is currently dredging in Lockwood Folly Inlet. They began on Oct. 3rd and hope to complete the dredging sometime next week.
MERRITT – after Lockwood Folly Inlet, it will move to Carolina Beach Inlet to dredge for about 7 days.
Contract Dredging:
AIWW – we have 2 Atlantic Intracoastal Waterway contracts that will begin in mid-to-late November. Dredging for both contracts will be completed by the end of March.
Areas to be dredged for AIWW Contract #1 are: New River Inlet Crossing, a portion of New River between the AIWW and the Hwy 172 bridge, and two locations behind Onslow Beach adjacent to Camp Lejeune.
Areas to be dredged for AIWW Contract #2 are: Shinn Creek/Masonboro Inlet Crossing, Lockwood Folly Inlet Crossing, Shallotte River Crossing, and Shallotte Inlet Crossing
In the Cape Fear River, they will start 2 contracts in November:
Contract 1: will dredge 2 channels near Bald Head Island and the sand will be placed on the beaches at Bald Head Island.
Contract 2: In Wilmington, will dredge 2 turning basins, one in the vicinity of the State Ports, and the other near Live Oak Bank Pavilion. The material will be placed on Eagle Island.
Read more » click here.
---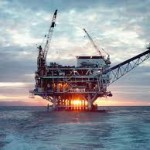 Seismic Testing / Offshore Drilling
For more information » click here.
---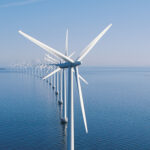 Offshore Wind Farms
For more information » click here
---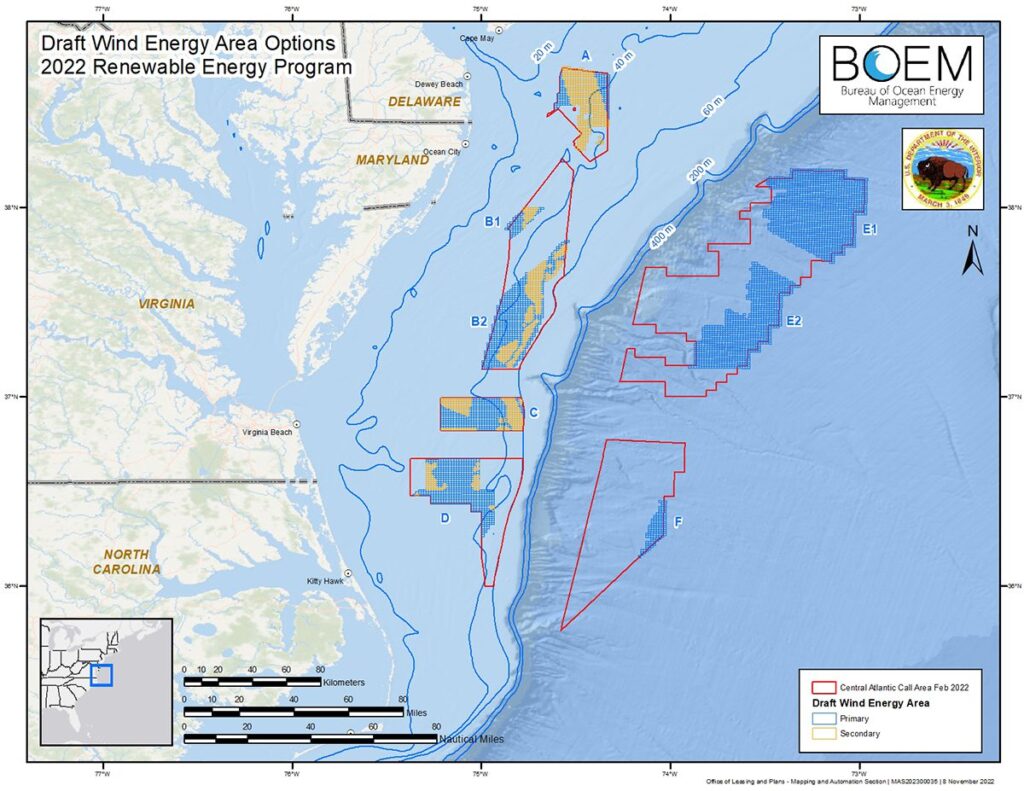 Public comment period opens on draft offshore wind areas
The federal Bureau of Ocean Energy Management on Wednesday announced that a 30-day public comment period has begun on eight draft offshore wind energy areas, including off the North Carolina coast. BOEM said it will hold virtual public meetings to engage the fishing community and environmental organizations to gather more information on the proposed areas and discuss next steps. The proposed areas cover about 1.7 million acres off North Carolina, Virginia, Maryland and Delaware. The distances to their closest points range from about 19 to 77 nautical miles offshore. "As BOEM moves forward to identify wind energy areas in the central Atlantic, we continue to prioritize a robust and transparent process, including early engagement with Tribal governments, state and federal agencies and ocean users," said BOEM Director Amanda Lefton in a statement. "We want to gather as much information and traditional knowledge as possible to help us identify Wind Energy Areas — the offshore areas that are most suitable for commercial wind energy activities while having the fewest apparent environmental and user conflicts." Environmental and energy advocates praised the announcement. "Today's announcement lays the groundwork for additional offshore wind development in the Atlantic, which will help lower energy costs, create jobs, and fight climate change. Unlike dirty and dangerous offshore drilling that pollutes our waters, worsens the climate crisis, and harms frontline communities, offshore wind can support a just and equitable transition away from the fossil fuels that are driving the climate crisis,″ said Oceana Campaign Director Diane Hoskins in a statement. "With growing offshore wind opportunities, the states along the Central Atlantic coast have a chance to become part of the next wave of offshore wind hubs. While these states will clearly benefit tremendously from jobs and investment associated with offshore wind development, the benefits will stretch across our nation," said National Ocean Industries Association President Erik Milito in a statement. Federal officials said the process to identify the potential offshore locations considered areas that appear most suitable for renewable energy development. BOEM said it collaborated with the National Oceanic and Atmospheric Administration's National Centers for Coastal Ocean Science to use an ocean planning model that seeks to minimize conflicts. The eight areas were carved out of the original 3.9 million acres that the Department of the Interior announced for public comment in April. Officials said the final areas may be further changed based on feedback from government partners, ocean users and stakeholders. BOEM seeks comment on potential conflicts, including with a potential U.S. Coast Guard "fairway" for transiting vessels, commercial fishing, a NASA danger zone, and marine habitat areas. BOEM said it intends to further explore the areas with the Department of Defense, Coast Guard, NASA and other ocean users, such as the fishing industry, to collect additional information that should be considered before finalizing the wind energy areas.
Meetings have been set for the following dates:
To comment on the draft wind energy areas, visit regulations.gov and search for docket number BOEM-2022-0072. BOEM will accept comments through 11:59 p.m. Dec. 16.
For more information visit:
https://www.boem.gov/renewable-energy/state-activities/central-atlantic.
Read more » click here 
---
Things I Think I Think –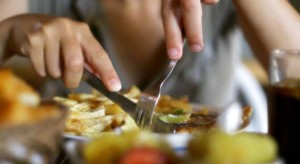 Eating out is one of the great little joys of life.
Restaurant Review:
The Dinner Club visits a new restaurant once a month. Ratings reflect the reviewer's reaction to food, ambience and service, with price taken into consideration.
///// November 2022
Name:            Sole
Cuisine:         Italian
Location:      3401 N Kings Hwy, Myrtle Beach, SC
Contact:        843.443.3488 / https://solemyrtlebeach.com/
Food:              Average / Very Good / Excellent / Exceptional
Service:         Efficient / Proficient / Professional / Expert
Ambience:    Drab / Plain / Distinct / Elegant
Cost:               Inexpensive <=$18 / Moderate <=$24 / Expensive <=$30 / Exorbitant <=$40
Rating:          Two Stars
Sole is a family owned and operated local classic Italian restaurant. It's a small place, located along Kings Highway in a strip mall, with seating for only fifty (50) people. Serving traditional Italian cuisine with a broad-based menu that offers something for everyone. The food is reasonably priced, although the specials are a bit pricey. It is ranked #7 out of @689 restaurants located in Myrtle Beach. It is always nice to have the owner come to your table, Patty the owner doted on us and made us feel at home there. We enjoyed the dining experience at this place. That said, there are a number of other Italian restaurants that are at least as good and half the distance away.
---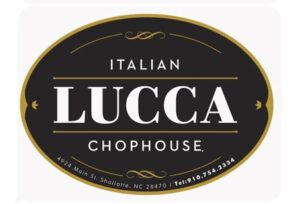 Dining Guide – Local
Old places, New faces
Name:        Lucca Italian Chop House 
Location:         4924 Main Street, Shallotte NC
Duffer's Bar & Grill moved to 5051-10 Main Street, Shallotte NC
Angelo's which is permanently closed has rebranded
They are now Lucca Italian Chop House
---
---
Book Review:
Read several books from The New York Times best sellers fiction list monthly
Selection represents this month's pick of the litter
/////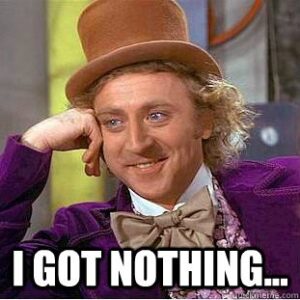 ---
.That's it for this newsletter

See you next month

---

Lou's Views . HBPOIN


.                                          • Gather and disseminate information
.                                     • Identify the issues and determine how they affect you
.                                     • Act as a watchdog
.                                     • Grass roots monthly newsletter since 2008