Lou's Views
News & Views / December Edition
---
Calendar of Events –
---
NA
---

Discover a wide range of things to do in the Brunswick Islands for an experience that goes beyond the beach.
For more information » click here 
---
Calendar of Events Island –
---
NA
---
Parks & Recreation / Programs & Events
For more information » click here
---
Reminders –
---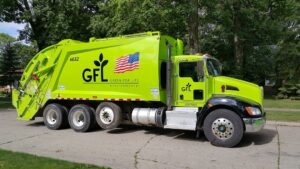 Solid Waste Pick-Up Schedule
GFL Environmental change in service, trash pickup will be once a week.  Trash collection will go back to Tuesdays only.
Please note:
. • Trash carts must be at the street by 6:00 a.m. on the pickup day
. • BAG the trash before putting it in the cart
. • Carts will be rolled back to the front of the house

---
Solid Waste Pick-up Schedule – starting October once a week
Recycling – starting October every other week
---
Curbside Recycling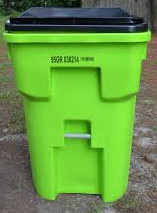 GFL Environmental is now offering curbside recycling for Town properties that desire to participate in the service. The service cost is $106.88 annually paid in advance to the Town of Holden Beach and consists of a ninety-six (96) gallon cart that is emptied every other week.
Curbside Recycling Application » click here
Curbside Recycling Calendar » click here
Recycling renewal form was sent, you should have gotten e-mail letter already 
---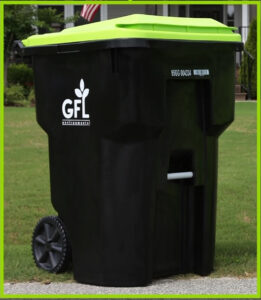 Trash Can Requirements – Rental Properties
GFL Environmental – trash can requirements
Ordinance 07-13, Section 50.08
Rental properties have specific number of trash cans based on number of bedrooms.

* One extra trash can per every 2 bedrooms...
§ 50.08 RENTAL HOMES.
(A) Rental homes, as defined in Chapter 157, that are rented as part of the summer rental season, are subject to high numbers of guests, resulting in abnormally large volumes of trash. This type of occupancy use presents a significantly higher impact than homes not used for summer rentals. In interest of public health and sanitation and environmental concerns, all rental home shall have a minimum of one trash can per two bedrooms. Homes with an odd number of bedrooms shall round up (for examples one to two bedrooms – one trash can; three to four bedrooms – two trash cans; five – six bedrooms – three trash cans, and the like).
---
Building Numbers
Ocean front homes are required to have house numbers visible from the beach strand.
Please call Planning and Inspections Department at 910.842.6080 with any questions.
§157.087 BUILDING NUMBERS.
(A) The correct street number shall be clearly visible from the street on all buildings. Numbers shall be block letters, not script, and of a color clearly in contrast with that of the building and shall be a minimum of six inches in height.
(B) Beach front buildings will also have clearly visible house numbers from the strand side meeting the above criteria on size, contrast, etc. Placement shall be on vertical column supporting deck(s) or deck roof on the primary structure. For buildings with a setback of over 300 feet from the first dune line, a vertical post shall be erected aside the walkway with house numbers affixed. In all cases the numbers must be clearly visible from the strand. Other placements may be acceptable with approval of the Building Inspector.
---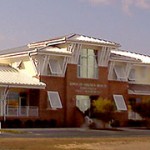 BOC's Meeting
The Board of Commissioners' next Regular Meeting is scheduled on the third Tuesday of the month, January 17th
---

News from Town of Holden Beach –
The town sends out emails of events, news, agendas, notifications and emergency information. If you would like to be added to their mailing list, please go to their web site to complete your subscription to the Holden Beach E-Newsletter.
For more information » click here
---
Volunteers needed
The Town is always looking for people to volunteer for their various boards and committees. If you are interested in serving, please fill out a resume form and submit it to [email protected].
---
Elevators
Most states mandate that elevator systems be tested and inspected annually. Currently the state of North Carolina does not require annual inspections to be performed on all elevator systems. The use of unsafe and defective lifting devices imposes a substantial probability of serious and preventable injury to your family and guests. It is in the owner's best interest to minimize injuries and liability by scheduling an annual safety inspection to ensure the safe operation of their elevator system. 
---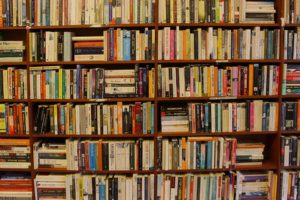 Library
If you need something to keep you busy in this colder weather, make sure to visit the island library. The library is in the upstairs of Holden Beach Town Hall. All the books were donated. Patrons of the library don't have to check out a book; they are on the honor system to return it. 
---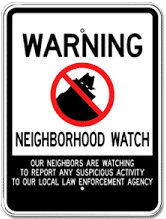 Neighborhood Watch –
• Need to look out for each other
• Call 911 if you see or hear anything suspicious
• Fill out Keep Check Request Form if you will be out of town
• Submit completed Property Registration Form
• Pickup copy of Protecting Your Home
---
Upon Further Review –
---
Bike Lane


Property owners along Ocean Boulevard were sent a CAMA notice from the DOT


.


Key takeaways:
Add 7' asphalt to the south side of existing pavement
Add 3' asphalt to the north side of existing pavement
Recenter the travel lanes
Create two (2) five (5) foot bike lanes on either side of the road
DOT informed us the cost of the has significantly increased by almost 30%
The good news is that our portion is only an additional $23,000 so far
Previously reported – February 2021
Engineer's estimate for bike lanes are as follows:
Ocean Boulevard West / 5.00 miles / @$1,208,941
Ocean Boulevard East / 1.15 miles / @$403,972
NCDOT now has adequately funding so the resurfacing program for OBW which is scheduled for the spring of 2022. Bike lanes are being proposed on both sides of the road, which will add five feet on each side. This should be coordinated with resurfacing project that is tentatively scheduled already. Our cost would be $1,612,913 which hopefully at least a portion of would be offset by grants. DOT requested verbal feedback in the next 60 days, indicating whether we want to participate in adding bike lanes to the project.
Previously reported – March 2021
David provided the Board with a memo summarizing the information that he gathered since the last meeting. That memo was not included in the agenda packet. He reviewed the process, timeline, and financing. DOT informed him that if we are interested that we need to stay engaged with them. The public has said that they are in favor of having bike lanes. The project is an improvement worth the expenditure especially if we can get help with the funding through grants. They decided to give the project a green light and have David work to keep moving the project forward. 
Bike Lane Letters (04/21/22)
Town staff contacted the Department of Transportation after numerous homeowners reached out to us concerned that they had not received a letter with information on the upcoming bike lane/paving project. We were advised that only those property owners whose property is adjacent to the proposed bike lane construction where that construction intersects the Ocean Erodible Area of Environmental Concern (jurisdiction of NC Division of Coastal Management) have been sent the certified letter/attachments. This is only a small portion of the project area (approximately 150 properties) so don't be concerned if you did not receive a letter. Those property owners that have received the certified letter/attachments can follow the instructions in the letter if they would like to contact someone about the project. 
Previously reported – June 2022
Execution of the agreement with DOT is required to construct the Ocean Boulevard Bike Lanes Project this fall in conjunction with the resurfacing of Ocean Boulevard. The project is estimated at $1,722,364 of which 42% or $723,393 is the Town's share. The remaining 58% or $998,971 is funded by the Grand Strand Area Transportation Study (GSATS). The Board authorized the execution of the Transportation Improvement Agreement with the Department of Transportation. 
Previously reported – July 2022
The NC Department of Transportation has informed the town that due to permitting issues raised during their review of the Ocean Boulevard Repaving/Bike Lane Project, construction will not begin in September as previously planned. Construction is now scheduled to start after the first of the year. The project will still have a completion date of Memorial Day. 
Previously reported – October 2022
NCDOT has contacted the Town and informed us that there is an issue in getting the CAMA permit for the resurfacing/bike lane project. It will require additional work to get it reconciled and execute the contract. They are inconclusive on whether the project will happen this spring, though they are still hoping to complete it before Memorial Day. Not what we want to hear but what we have been told.
Previously reported – November 2022
Caitlin did a brief recap. The plan includes bike lanes of 5' on each side of Ocean Boulevard. It will be an asymmetrical widening, that is 7' on the south side and only 3' on the north side where the sidewalk is.  They had some issues/challenges with permitting that have been resolved. Agreed to monitoring work for any drainage issues and will address them after the project is completed. They successfully got the permit issued on November 9th. At the end of this month, they will advertise the project. One month later they will open bids and know what the actual prices for the contract are. At that time, they will decide whether or not to proceed with the project. The date of availability is at the end of January, with a finish date of Memorial Day.
Previously reported – December 2022
Not good news. Only one (1) bid was received, which was 40% above/over their estimate. The bid was also above five (5) million dollars, which automatically triggered a review. The result was the bid was rejected, and they will need to resolicit the bid. It is expected that the project will be pushed off for at least another year. The most likely scenario is that construction won't start till the end of 2023. The project will then  have a completion date by Memorial Day 2024. Not what we want to hear!
---
Corrections & Amplifications –

---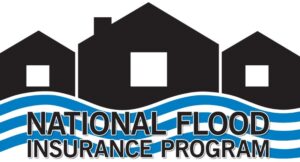 National Flood Insurance Program: Reauthorization
Congress must periodically renew the NFIP's statutory authority to operate. On December 23, 2022, the President signed legislation passed by Congress that extends the National Flood Insurance Program's (NFIP's) authorization to September 30, 2023.
Congress must now reauthorize the NFIP
by no later than 11:59 pm on September 30, 2023.
---
Odds & Ends –
---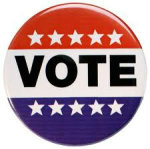 Brunswick County selected to improve elections through new national program
The Brunswick County Board of Elections will participate in a national program aimed at improving the election process. The county was named one of 10 centers for election excellence across the country which will make up the inaugural cohort of the Alliance for Election Excellence. The alliance is funded through a collaboration of nonprofit organizations and is a nonpartisan effort that aims to bring together election officials and national experts to improve and innovate US elections. As an inaugural member, the Brunswick County Board of Elections will meet with other elections offices across the country and national experts to improve how elections are conducted. It will also help set standards and expectations for future cohorts of counties participating in the program. The program will run for two years and aims to better the voting process ahead of the 2024 presidential elections. Brunswick County Elections Director Sara LaVere said her office was eager to participate in the program to improve elections locally and across the country. She said in her community, she hopes to find more efficient ways of running elections, like how the office trains poll workers. "I think we run elections really well, I think we do a good job, but I think we also recognize there's always room for improvement," LaVere said. "There's always something else to learn, and I hope that they are confident that us taking the initiative to be part of this – and it's not just me, it's my whole team had to sign onto this – that we really want to learn more." Forsyth County in North Carolina will also participate in the program, along with communities from California, Connecticut, Illinois, Michigan, Nevada and Wisconsin. LaVere said she's already gotten questions from the community about the goals of the program. She wants voters to know the intention is to ensure elections across the country are fair, accurate and efficient. "It's really just a nonpartisan effort to make elections better, and that's all it is. It's not favoring one party or another or voters in big or small jurisdictions, it's really about every voter and every jurisdiction in the state and in the nation," LaVere said.
Read more » click here
---

North Carolina Coastal Federation once again earned a four-star rating from Charity Navigator, a level of consistent financial excellence that only 7% of charities achieve.
Every year, the independent nonprofit ratings agencies Charity Navigator and Candid Guidestar evaluate charities nationwide based on fiscal transparency, accountability, and effectiveness. We are thrilled to announce that the Coastal Federation earned a perfect score of 100% from Charity Navigator this year, and the highest Platinum Rating from Candid Guidestar. Review the details on Charity Navigator and Candid Guidestar.
Mission:
Since its founding in 1982, the North Carolina Coastal Federation has worked with citizens to safeguard the coastal rivers, creeks, sounds and beaches of North Carolina. Headquartered in Newport, North Carolina with offices in Wanchese and Wrightsville Beach, the Coastal Federation works in three key program areas: environmental advocacy; restoring and protecting habitat and water quality; and educating citizens and community leaders. Our vision is for a natural, beautiful, and productive coast that is a great place to live, work and visit. Today the Coastal Federation consists of more than 11,000 supporters, 200 partner organizations, thousands of active volunteers and a 30-member professional staff and is considered one of the most effective coastal conservation groups in the state. The Coastal Federation remains a collaborative, grassroots organization, bringing together traditional and nontraditional organizations, government agencies and businesses to leave a legacy of a healthy coast for future generations.
As a Federation supporter, you can be proud to support an organization earning top marks nationwide. If you are considering making an additional gift during this season of giving, you can be confident that your donation will be put to good use.
---
Your guide to N.C. oysters, from the salty sea to the half-shell
As fans of local oysters already know, they are a delicacy that can be enjoyed year-round. That being said, it's a big time for the bivalves. We're in the middle of N.C. Oyster Week, and the official oyster season (which dictates the harvesting of wild oysters) begins Oct. 15 and ends in March. Look around and you can find oyster events, oyster specials and even oyster collaborations, like an upcoming oyster beer from Wilmington's Mad Mole Brewing. Oysters are big in the state and poised to become even bigger. With that in mind, here's a look at some of the basics about N.C. oysters.
The Napa Valley of bivalves
In his book "The Essential Oyster: A Salty Appreciation of Taste and Temptation," author Rowan Jacobsen was the first to tout the relatively untapped potential of the Southeast, even saying that there was something of a renaissance in the industry happening from Virginia to Florida. Since then, those in the industry decided to build on that idea that North Carolina could be a premier spot for oyster growing and harvesting. Initiatives like N.C, Oyster Week (Oct. 10-16) and the Oyster Trail, which highlights businesses such as markets and restaurants that serve oysters and promote the industry, are supported politically and environmentally because oysters work on several fronts. It's good business, meets customer demand, and is a practice that can be done sustainably to clean and nourish the local waterways. "It's a win, win, win," said Chris Matteo, Bayboro-based oyster farmer and president of the N.C. Shellfish Growers Association. "It's something that actually leaves the estuary better off than when we started." Jane Harrison, a coastal economist with North Carolina Sea Grant, said oysters have an economic impact of $27 million for the state and provide more than 500 jobs. But goals are in place to reach $100 million and 1,000 jobs by 2030. Even while wild harvest production has been decreasing in recent years and was estimated at around 50,000 bushels last year, preliminary data from 2021 show that farmed oyster production has outpaced it for the first time. Production was around 59,000 bushels, an 111% increase over 2020. "Even a few years ago, a lot of the oysters consumed in North Carolina were imported from other places, but that is changing now," Matteo said.
Wild and farmed
When you're talking about oysters on the East Coast, they're really all the same. Species, that is. The indigenous oyster is called Crassostrea Virginica, and they are known to be briny and savory with minerality. From there, though, there can be a lot of differences. Farmed oysters often have a different chromosome make up that makes them suitable for year-round harvest. Other differences can be a result of the salinity of the water, what algae and plankton the oysters eat, and the movement of the tide. This merroir, a sea-inspired version wine's terroir, can help explain why Stump Sound oysters are different from those growing in nearby Topsail waters, for example. "They can have a very diverse flavor profile," Matteo said. "Those grown closer to the Atlantic Ocean have a higher salinity and minerality. Further inland, in waters with a mid-salinity, you see oysters that can be sweet and buttery." While oyster aquaculture takes place all year long, commercial fisherman must wait until the oyster season begins. Limits and site restriction are in place. But pros like Ana Shellem, of Shell'em Seafood Co., will forage and fill orders for her restaurant clients. She worked in the hospitality industry before she switched careers. Other fishermen sell to markets and distributors, or direct to customers. Breece Gahl accepts bushel pre-orders from his Wrightsville Beach-based Fresh2U Seafood business, for example. Because of a difference in the way they develop and grow, wild oysters are more likely those found in clusters and are the safest to eat raw when collected in the fall and winter months.
All year round
That's not the case for all local oysters, though. These farmers say they are continually trying to get the message to consumers that mariculture oysters are safe to eat, even in months that don't end in 'R.' "Always. I'm always telling people," said Matt Schwab of Hold Fast Oyster Co. He's been in the business about seven years with a farm in New River. At the time, there were only a handful of oyster farmers working in the state. Now, there are more than 75 and the water acreage being farms has increased for a total of more than 2,100 acres in 2021, Harrison said. The new people entering the business sometimes take it on as a second (or third) career or are starting an oyster farm right after completing an aquiculture program at college, Matteo said. Holden Davanzo was a stay-at-home mother and manager at an ice rink before she bought her cousin's oyster business, Anchored Life Oyster Farm, three years ago. "It was definitely a learning curve," she said. But now, she goes out on the boat every day to tend her oysters in Stump Sound and New River. "But I love it. I have a new appreciation for the ocean," she said. "And it's beautiful. I see dolphins. Sometimes I'm out there and I think 'This is my office.'" The business is really taking off this year, for her Top-Sea-Turvies and New'd Pirates. Although the oysters are the same species, many farmers name their selections for branding and to let customers know what they're getting. Schwab, for example, grows a variety he calls Seabirdies especially for Seabird restaurant and chef Dean Neff in downtown Wilmington. The chef and the farmer partnered with Mad Mole Brewing this Oyster Week to make a Seabirdie Oyster Gose, brewed with oysters (shells and meats), bitter orange and spiceberry. Others new to oystering are James and Sarah Rushing Doss, of the newly renamed Rx Chicken & Oyster restaurant in Wilmington. They're growing their own oysters, named after their dogs, with the help of James Hargrove and Middle Sound Mariculture, for when the restaurant reopens later this year. By the way, the couple also have their commercial fishing and dealer's licenses, so they can serve fish they catch and spear themselves, including the invasive lionfish. The business isn't an easy one, Harrison said. Oyster growers and harvesters have to deal with hurricanes and subsequent closures due to water quality concerns, as well as loss of product. She also said that it would cost an estimated $20,000 per acre to start an oyster farm. But it's encouraging to see a new generation of people entering the business. "There's definitely a demand," Harrison said. "People want local seafood."
Read more » click here
---
This and That –
---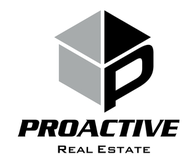 Brunswick County Real Estate Firm Announces Affiliation
Holden Beach-based PROACTIVE Real Estate was recently awarded affiliate status in Leading Real Estate Companies of the World and its luxury marketing division, Luxury Portfolio International, according to a news release. Jabin Norris (pictured below), president of PROACTIVE, announced the affiliation in November.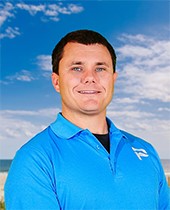 According to the release, Leading Real Estate Companies of the World is a global real estate community comprised of 550 real estate companies awarded membership "based on rigorous standards for service and performance. With 4,600 offices and 150,000 sales associates in over 70 countries, these firms represent 1.1 million transactions annually."  The release also stated that the distinction "ensures that PROACTIVE's clients are working with exceptional local professionals who also deliver connections to buyers and quality real estate companies across the country and around the world. The company also benefits from LeadingRE's industry-leading international referral network, award-winning professional development programs and events, professional marketing resources and more." PROACTIVE Real Estate also earned membership in Luxury Portfolio International, "an exclusive group of LeadingRE companies that hold significant luxury market share and demonstrate a commitment to the high-end." PROACTIVE Real Estate "has an impeccable reputation in Brunswick County, North Carolina, and we are committed to helping the firm achieve even greater success," said Paul Boomsma, president and CEO of LeadingRE, in the release. "As a member of LeadingRE and LPI, PROACTIVE combines authentic, local expertise with global connections to the highest quality real estate firms worldwide."
Read more » click here
---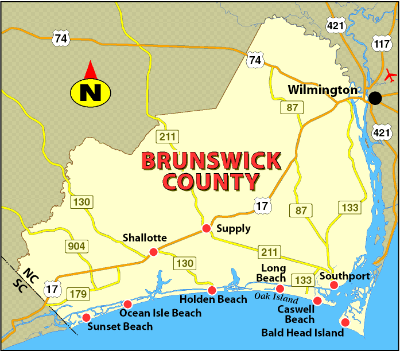 From 'tiny homes' to planned developments,
here's how Brunswick can manage massive growth
It's no secret Brunswick County is among the fastest-growing counties in North Carolina. According to U.S. Census Bureau data released in May, Brunswick County saw a 4.4% increase in population from April 2020 to July 2021, bringing its population to 144,215. It was the second fastest-growing county in the state behind Currituck County, which grew by 4.5% to 29,653 residents. With more and more people flocking to the historic community, where will they live? How will they impact roads? What infrastructure is in place? The Brunswick County Planning Department provides public planning services to the unincorporated areas of the county, handling zoning, subdivision, long-range planning, transportation planning, specialized planning projects and more for areas outside the jurisdiction of other municipalities. Brunswick County Planning Director Kirstie Dixon sat down with the StarNews to discuss planning, development and trends seen across the county.
Brunswick County is growing. How is the county ensuring growth is being accommodated in the short and long terms?
There's a lot of things going on. Well, first, Brunswick County's always participated in a lot of planning activities – everything from water and sewer planning to participating with NCDOT on transportation needs and plans, as well as doing our current plan that's in place right now, which is called the Brunswick County CAMA CORE Land Use Plan. They do strategic planning. There is a current strategic plan in place that's been updated a number of times over the years. So, there's a number of items that the county does regularly in anticipation of growth. The schools, for example, do planning regularly – they've made a new plan in the last couple of years, as well, since the pandemic. I met with them during the pandemic, so they knew that growth was coming. The state demographic officer has always put us in high growth. So, the amount of growth, we knew about. I think that the recession in 2008 was not accounted for. Now, today, there's a current water plan in process, there's a sewer plan in process, the Blueprint Brunswick will also really, really help with accommodating future growth, as well as the state is doing a Comprehensive Transportation Plan, and the schools just did a plan – so there's a number of things that Brunswick County is doing. Additionally, they do a capital improvement plan, and they do it every year, and it is for approximately five years out. The county invested more than $270 million in utilities prior to fiscal year 2023. Then from fiscal year 2023 and beyond, they have $36.5 million in water and $278.6 million in sewer scheduled. This is all part of their plan; they're planning. They know that the growth is happening, and they know that they have to accommodate it.
What are some of the biggest challenges Brunswick County faces when it comes to growth?
I think mitigating impacts is the No. 1. We really try to incentivize doing planned developments because that requires more open space, and it requires project boundary buffers. Somebody can come in, per state statutes, and do what's called a major subdivision and they can subdivide for whatever the zoning district is, but that doesn't accommodate as much open space and it doesn't require buffers around the perimeter of the project. So, if you're an adjacent neighbor, you're going to have a lot more impacts than if you did a planned development, so we've really been trying to incentivize the planned development and it's really worked. The majority of the projects coming in – I would say 90% – are planned developments, which are much better for the neighbor. It also allows a variety of housing types, and that's something that our plans really encourage in Brunswick County. We don't just need single-family and traditional multi-family housing, there's an array of housing types in between that we are missing.
More people mean more vehicles, more vehicles mean more traffic. What can the county do to mitigate traffic impacts stemming from this growth?
There is a lot of planning happening here. DOT has to control their roads, though. It's really hard for Brunswick County to say, "There's too much traffic on this road," when it's a DOT road and they say it's fine. DOT has meetings where new projects get proposed and a Brunswick County staff member in the planning department attends them. That's where they define the study area: the area to be used for the transportation analysis study, which is a scientific way to say what improvements are needed. The study area is what Brunswick County can influence. They don't just look at the entrances, they might look at an intersection three miles away because that's where the impact will be felt. So, they might have to make a turn lane two miles away. So, we participate in that process and the planning items. Brunswick County could do some small-area plans and some connector type transportation plans, they would have to locate funding for it, though. And that's stuff that we're investigating.
What are some development trends you've seen in the last few years? What could the county expect in the coming years?
If you compare it with 2005-06, which was the last time we had really high growth, a lot of what we saw were larger lots. Now, we're seeing a lot more smaller homes. Not tiny homes, but smaller homes on smaller lots. And there's several reasons for that. The first is that a lot of people don't want to maintain a yard. Eighty percent of the people that relocate and come to Brunswick County are retirees – they, again, aren't looking for large lots, they're downsizing. Additionally, we do a lot of clustering and planned developments because it provides more open space. Their open space might not be in their backyard, it's within their community. It opens the door for walking trails and for pocket parks, pools, other amenities within their development instead of just in their backyard like you would see in developments that happened in the 80s, 90s and early 2000s. We see the want and need for small homes, "tiny homes," but we haven't seen anyone do it. We get 10 calls a week about it, but we never really see anybody do it. Which is an interesting trend that everybody is talking about nationwide, and our ordinance allows it, but nobody's done it. I would hope to see that in the coming years. We get hopeful every once in a while, because people ask about it all the time.
The Blueprint Brunswick 2040 plan is nearing completion. What do you hope comes out of the process of building that plan with the community's input?
A lot of people like a lot of the policies that are in that plan. Having high-quality development was one of the top ones that people identified, also affordable housing. So, we're reevaluating our ordinances as well as looking at the different policies that help with affordable housing. With affordable housing, you have to look at an array of different ways to help and support it. There isn't one magical solution to affordable housing.
What are you looking forward to for Brunswick County in 2023?
We have been running one or two people short since December 2019, so I'm really looking forward to being fully staffed so we can actually do some really great things that really impact the community positively. The Blueprint Brunswick is really going to set us up with lots of options for moving forward. I think some ordinance changes and updates are going to be needed. For example, we don't have an employment or office-institutional zone in our ordinance, so we don't have any place in the county that's encouraging those type of uses. We have a lot of activity centers identified within Blueprint Brunswick and changing some of the zoning to mixed use would help draw growth to those areas where there's already services.
Read more » click here
---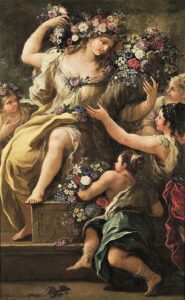 Why nurturing NC's native plants might be your yard's answer to climate change
After a nearly nine-month-long spell of dry weather that had thrown much of Eastern North Carolina into drought, early summer rains helped the region replenish its water supplies. Yet through Monday Wilmington was running more than 15 inches below normal annual rainfall for the year, with less than 0.6 inches recorded in October. That's prompted the U.S. Drought Monitor to declare the region "abnormally dry," with most of Duplin County already back in drought. It's not just the lack of rainfall that's impacting the region. In June, the National Weather Service office in Wilmington reported that the Port City has set 18 new record temperature highs since 2020 versus five new record lows. As the weather continues to throw the region meteorological curve balls, which many scientists blame on climate change, a small but increasing number of homeowners are wondering if there's a better way to landscape their yards than with traditional turf and shrubs that might not be as resilient for the drier and hotter climate that's projected for North Carolina's future. Yes, experts say. But it takes some planning and engagement on the homeowner's side. "It's putting the right plants in the right places," said Matt Collogan, an agent with the New Hanover County Cooperative Extension. "And it's about using water in a smart way." Andy Wood, who owns Habitats Gardens in Hampstead, which takes a nature-based approach to landscaping, agrees. "It can be a little complicated, and you have to use a water-thrifty philosophy as a guiding principle," he said. "But if you're willing to put the time in and realize it's going to take some work, it's definitely worth it." For an area blessed with seemingly abundant water supplies, being careful with water might not come across as a major concern to many residents. But Wood and Collogan said looks can be deceiving. While New Hanover County is surrounded by water on three sides, most of that is salty or brackish. And the region's sandy soils don't hold moisture well. When the rains don't come as frequently as they have in the past, as has happened for most of the past year, that leaves homeowners facing a tough decision. Turning on sprinkler systems can help keep lawns and gardens alive, but it can get expensive. A private well is a cheaper option, at least after it's installed. But either way uses local water supplies which many fear are going to become more stressed in the future as the Cape Fear region's population continues to grow and development expands ever outward from Wilmington and coastal areas. "When you get down to it it's a social consciousness question of how we're using our natural resources that our kids and grandkids are going to rely on," Wood said. While North Carolina is no stranger to drought, those earlier dry periods were weathered by a state that didn't have as many people, homes and businesses drawing on its water resources. According to the N.C. State Climate Office, the Tar Heel State has had eight periods in which drought has persisted for at least 23 weeks this century, including the 2021-22 drought that ended earlier this year. Three of those seven droughts lasted a year or more, including the 1999-2002 and 2007-2009 droughts. North Carolina's population in 2000 was just over 8 million. It is estimated to be 10.7 million today, according to the latest U.S. Census figure. Projections estimate the state will be home to nearly 14 million people by 2050.
Go native
Both Collogan and Wood said one easy way to reduce a yard's water needs is to go native when picking the shrubs, trees and even turf − if you decide to have grass. "We have 1,500 different kinds of native plant in Southeastern North Carolina, so there's no shortage to choose from," Wood said. Not only will they likely require less water, at least after they're established, but they will also better reflect the local environment and provide habitat for native fauna. "We're turning into Generica," Wood said, alluding to the propensity of developers and homeowners to often use the same types of trees and shrubs no matter where they are in the country. "It's like Anyplace USA." Recognizing the ecological value of going local, Gov. Roy Cooper declared last week as "Native Plants Week" in North Carolina. The proclamation noted that "gardens and landscapes composed of North Carolina's native plants require less water and little or no fertilizers, soil amendments or pesticides." Collogan said that while native vegetation is designed to better handle the local conditions, climate change is likely to increase pressure on them with warmer temperatures and longer dry spells. That could make plants that are native to South Carolina or Georgia's coastal plain a good option for local landscaping. "North Carolina is the new North Florida or Georgia, September is the new August, and we need to get used to that," Wood said.     
 The New Hanover County Arboretum has a native plant garden that is open to the public. For more information on the garden or native plants in general, go to https://arboretum.nhcgov.com or call 910-798-7660.
Read more » click here
---
Factoid That May Interest Only Me –
---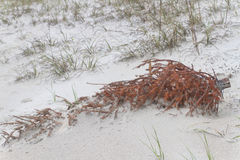 Christmas Trees Recycling
Christmas trees can be recycled to help build sand dunes on the beach. It is a way to build more protection on the shore by using them as a natural and biodegradable sand fencing. The trees are positioned facing downward at a 45-degree angle. Once the trees are laid down, they are left completely exposed except for the tips, which are covered in sand. The needles of the branches catch the sand, and it starts to accumulate until gradually the sand will bury the tree and build up the dunes around them. As the tree biodegrades, it provides nutrients to the other plants and organisms around it.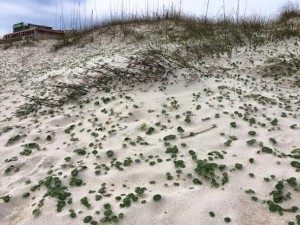 ---
Hot Button Issues –
Subjects that are important to people and about which they have strong opinions
---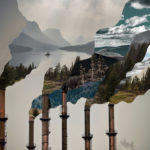 Climate
For more information » click here

There's something happening here
What it is ain't exactly clear 
---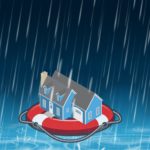 Flood Insurance Program
For more information » click here
---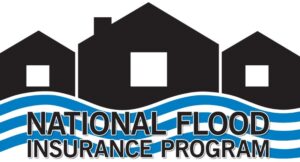 National Flood Insurance Program: Reauthorization
Congress must periodically renew the NFIP's statutory authority to operate. On December 23, 2022, the President signed legislation passed by Congress that extends the National Flood Insurance Program's (NFIP's) authorization to September 30, 2023.
Congress must now reauthorize the NFIP
by no later than 11:59 pm on September 30, 2023.
---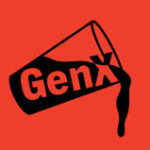 GenX
For more information » click here
---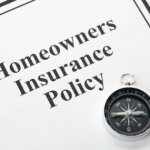 Homeowners Insurance
For more information » click here
---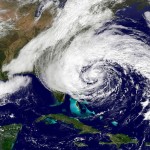 Hurricane Season
For more information » click here
Hurricane Season Ends, Marked by Quiet August and Deadly September
The six-month total of 14 named storms was about average. But two late-season hurricanes proved catastrophic in Florida and Puerto Rico.
An erratic North Atlantic hurricane season comes to an end this week, with an average number of storms, a rare quiet spell in August and destructive late-season activity, including the deadliest hurricane to hit the United States in nearly two decades. The six-month season, which officially began on June 1 and ends on Wednesday, had 14 named storms, eight of which strengthened to become hurricanes. Two of these, Fiona and Ian, were major hurricanes, with maximum sustained winds of at least 130 miles an hour. The totals are about average for a hurricane season. Some forecasters had expected an above-average season, although most predicted that the numbers for 2022 would remain below those for 2021, which had 21 named storms, and well below 2020, which set a record with 31. The total of 14 storms was at the low end of predictions by forecasters with the National Oceanic and Atmospheric Administration, who said as late as August that there could be 14 to 20 named storms, including six to 10 hurricanes and three to five major ones. "We were one major hurricane short," said the administration's lead hurricane outlook forecaster, Matthew Rosencrans. They were also off in forecasting that the combined intensity of the entire season's storms, a measure called accumulated cyclone energy, would be higher than it actually was. Mr. Rosencrans said in August that the presence of the climate pattern called La Niña, which is characterized by unusually cool water temperatures in the equatorial Pacific Ocean, could lead to greater hurricane activity. In the Atlantic during a La Niña there is often less wind shear, and that allows tropical storms and hurricanes to grow stronger. But Mr. Rosencrans said Tuesday that it appeared that there was significant wind shear during the season and especially in August, when no storms fully formed. Normally mid-August is the beginning of peak hurricane season, which lasts until mid-October. The quiet August "was the real forecast surprise of the season," he said. A lack of moisture at high altitudes in the tropical Atlantic where storms begin their development may have played a role as well, he said. Recent hurricane seasons have been marked by the development of one or more storms before the official start of the season. But this year, for the first time since 2014, there were no storms before June 1. For two months, the season progressed slowly, with only three named storms by the end of July. This is not unusual; ocean waters are cooler and provide less of the energy that fuels storms. Hurricane activity picks up after the summer sun has warmed the ocean. After the August lull, activity accelerated in September, with four hurricanes, including the two major ones. In mid-September, Fiona slammed into Puerto Rico as a Category 4 storm. It dumped more than 30 inches of rain on parts of the island, leading to at least 25 deaths and further damaging infrastructure that had yet to be fully repaired after being damaged in Hurricane Maria five years before. Two weeks later, Ian, another Category 4 hurricane, struck Florida with winds as high as 150 m.p.h. Together with rain and wind-driven tidal surges, that led to at least 114 deaths, most of them in the southwestern part of the state. It was Florida's deadliest storm in nearly a century, and the deadliest in the United States since Katrina killed more than 1,800 people in southern Louisiana in 2005. The season was notable in several other ways. Two storms crossed from the Atlantic basin to the Pacific, traversing Central America. The last time any storm did this was in 2016. "That is quite a rare phenomenon," Mr. Rosencrans said. And earlier this month, the season's last storm, Hurricane Nicole, became the first to strike Florida in November in nearly four decades. While at Category 1 it was not as strong Fiona or Ian, it hit in some of the areas severely damaged by Ian just six weeks before.
Read more » click here 
---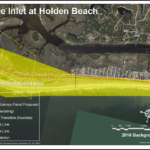 Inlet Hazard Areas
For more information » click here
---
Process of updating inlet hazard area rules to be continued
The long-drawn process of updating maps at coastal inlets and building rules within those areas will stretch well into the New Year. Proposed updates to the state's inlet hazard areas, or IHAs, will be tweaked again and up for discussion at the state Coastal Resources Commission's February 2023 meeting. If the commission at that time approves rule amendments proposed by Division of Coastal Management staff, it will kick off another round of the state rulemaking process, giving everyone from property owners to developers more time to express their opinions on the matter. IHAs were established at developed inlets along the state's coast more than 40 years ago to tighten building rules in these areas where shorelines are especially vulnerable to erosion and flooding. "So, because they're the most dynamic places we have on the coast, that's where we typically see our erosion hotspots, that's where we end up with sandbags and emergency orders and long-term impacts to inland habitats and beach uses and economic impacts. Those are the most hazardous spots," Division Director Braxton Davis said at the commission's Nov. 17 meeting. IHAs are designed to control density and structure size at inlets. Commission members during their September meeting unanimously approved updated maps and rules for these areas, wrapping up decades of discussions on how to best predict inlet erosion and accretion rates. But shortly after that mid-September meeting, division staff discovered that the way the new rule was written cut out an exception that would allow homes of up to 2,000 square feet to be built in areas where the new erosion rate-based setbacks in the IHAs would prevent construction of new houses. The division later that month withdrew the updated rules from the Rules Review Commission, which reviews and approves rules adopted by state agencies. The division hosted a series of workshops in late 2019 through early 2020 in communities that will be affected by the rule updates and extended the public comment period for the proposed amended rules. Property owners, developers and town officials continue to raise concerns about some of the proposed amendments and the map updates. Davis told commission members that most of the letters he had read were from property owners whose lots were in an IHA and who worried that they would not be able to rebuild their homes if destroyed or damaged more than 50% by storms, fire or other causes. "And that is just not the way that rule reads," he said. "In fact, all of the existing homes would be grandfathered under the rules the same way that they're grandfathered across the entire oceanfront in North Carolina." However, there are restrictions to rebuilding. "You have to have at least 60 feet of distance between the oceanfront vegetation line and where the structure is," Davis said. "You can't expand the footprint and so there's some conditions." North Carolina has 19 active inlets. Ten of those are developed, including Tubbs, Shallotte and Lockwood Folly in Brunswick County; Carolina Beach, Masonboro, Mason and Rich in New Hanover County; New Topsail and New River in Pender County; and Bogue Inlet in Carteret County. Hundreds of acres at those inlets are designed IHAs. At least some Ocean Isle Beach property owners are pushing back on the proposed map for Shallotte Inlet, arguing that erosion at the island's east end is being curtailed by the terminal groin built there last spring. The terminal groin, a wall-like structure made of rocks placed perpendicular to the shore at inlets to reduce erosion, was built well after the proposed updated maps were recommended for the commission's approval. Steve Johnson lives at Ocean Isle's east end. He was one of a handful of people who spoke during the commission's meeting earlier this month in Beaufort about the proposed IHA rule amendments and updated maps. "The current plan was designed in 2019," he said. "It is 2022, three years later. We're not talking about the current state of reality on any design, specifically Ocean Isle. Why in the world would we implement rules on something that is not current reality." Ocean Isle property owner Cherri Cheek agreed. "The map created several years ago affects many homes and properties on Ocean Isle Beach," she said. "Studies for creating these maps need to be performed in the present and take into consideration our present-day beach renourishment and the completion of the terminal groin before causing the property rights of our citizens to be in danger. The map does not change the dynamics of nature, but it does take away the property rights of our tax paying citizens. The tax repercussions to our town and our county are huge." Ocean Isle Beach Assistant Town Administrator Justin Whiteside said that adding another 152 acres of property in the existing IHA would exceed the $1 million impact threshold set by the state. The state's goal is to update the IHAs every five years.
Read more » click here
---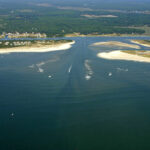 Lockwood Folly Inlet
For more information » click here
---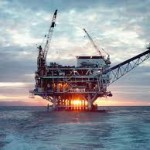 Seismic Testing / Offshore Drilling
For more information » click here.
---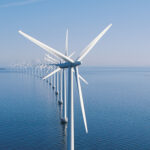 Offshore Wind Farms
For more information » click here
---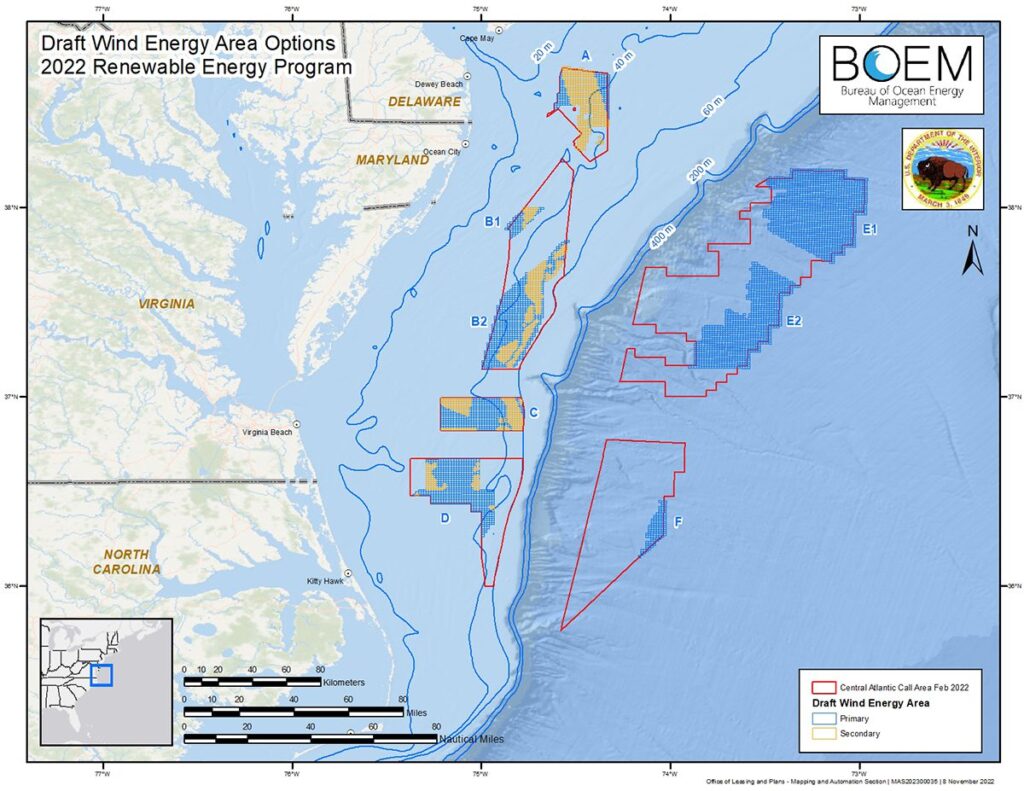 Public comment period opens on draft offshore wind areas
The federal Bureau of Ocean Energy Management on Wednesday announced that a 30-day public comment period has begun on eight draft offshore wind energy areas, including off the North Carolina coast. BOEM said it will hold virtual public meetings to engage the fishing community and environmental organizations to gather more information on the proposed areas and discuss next steps. The proposed areas cover about 1.7 million acres off North Carolina, Virginia, Maryland and Delaware. The distances to their closest points range from about 19 to 77 nautical miles offshore. "As BOEM moves forward to identify wind energy areas in the central Atlantic, we continue to prioritize a robust and transparent process, including early engagement with Tribal governments, state and federal agencies and ocean users," said BOEM Director Amanda Lefton in a statement. "We want to gather as much information and traditional knowledge as possible to help us identify Wind Energy Areas — the offshore areas that are most suitable for commercial wind energy activities while having the fewest apparent environmental and user conflicts." Environmental and energy advocates praised the announcement. "Today's announcement lays the groundwork for additional offshore wind development in the Atlantic, which will help lower energy costs, create jobs, and fight climate change. Unlike dirty and dangerous offshore drilling that pollutes our waters, worsens the climate crisis, and harms frontline communities, offshore wind can support a just and equitable transition away from the fossil fuels that are driving the climate crisis,″ said Oceana Campaign Director Diane Hoskins in a statement. "With growing offshore wind opportunities, the states along the Central Atlantic coast have a chance to become part of the next wave of offshore wind hubs. While these states will clearly benefit tremendously from jobs and investment associated with offshore wind development, the benefits will stretch across our nation," said National Ocean Industries Association President Erik Milito in a statement. Federal officials said the process to identify the potential offshore locations considered areas that appear most suitable for renewable energy development. BOEM said it collaborated with the National Oceanic and Atmospheric Administration's National Centers for Coastal Ocean Science to use an ocean planning model that seeks to minimize conflicts. The eight areas were carved out of the original 3.9 million acres that the Department of the Interior announced for public comment in April. Officials said the final areas may be further changed based on feedback from government partners, ocean users and stakeholders. BOEM seeks comment on potential conflicts, including with a potential U.S. Coast Guard "fairway" for transiting vessels, commercial fishing, a NASA danger zone, and marine habitat areas. BOEM said it intends to further explore the areas with the Department of Defense, Coast Guard, NASA and other ocean users, such as the fishing industry, to collect additional information that should be considered before finalizing the wind energy areas.
Meetings have been set for the following dates:
To comment on the draft wind energy areas, visit regulations.gov and search for docket number BOEM-2022-0072. BOEM will accept comments through 11:59 p.m. Dec. 16.
For more information visit:
https://www.boem.gov/renewable-energy/state-activities/central-atlantic.
Read more » click here 
---
Draft wind energy areas off NC coast may be downsized
Proposed central East Coast offshore wind energy areas, including two off the northern North Carolina coast, may be scaled back in size by the time they are finalized early next year. Sea scallop fishing, a NASA danger zone, a proposed shipping safety fairway, and marine habitat could further trim eight draft wind energy areas, or WEAs, the federal government is eyeing offshore from Delaware south to Cape Hatteras. These areas encompass about 1.7 million acres, a little less than half of the original 3.9 million acres the Interior Department identified as potential wind energy areas. Last month, the Bureau of Ocean Energy Management, or BOEM, opened a 30-day public comment period on the draft WEAs, including one area located about 28 miles offshore of southern Virginia and northern North Carolina and one about 50 miles from those coasts. BOEM hosted two virtual meetings last week, giving members of the fishing community and environmental organizations an opportunity to ask questions about and comment on the draft WEAs. Among some of the concerns raised during the meetings were potential impacts to Atlantic sea scallop fishing off Delaware's coast and recreational fishing vessel businesses, possible effects on deep sea coral, and impacts to shorebirds and endangered right whales. One participant suggested BOEM include exclusion zones for right whales. "If these right whales are gone, that's it. They're gone forever," he said. A representative with the Maryland Climate Action Network encouraged BOEM officials to move forward with examining the potential for wind development within secondary areas, where conflicts may exist, of the draft WEAs. In order to reach the country's clean energy goals, we're going to need as many acres as possible for offshore wind development, she said. Capt. Cane Faircloth, a resident of Brunswick County and president of the North Carolina For-Hire Captain's Association, asked BOEM to take into consideration potential impacts to fishermen who hold operator of uninspected passenger vessels licenses. Operator of uninspected passenger vessel licenses, also called OUPVs or six-packs, allow recreational charter fishermen to carry as many as six passengers as far as 100 miles offshore. These licenses are the most popular issued by the Coast Guard. Peggy Schultz, a representative of Coalition POWER, which stands for People for Offshore Wind Energy Resources, out of Delaware, asked about the viability of deep-water offshore wind farms and whether floating turbines are in the planning stages in the U.S. "We really don't know," BOEM's David MacDuffee, chief, projects and coordination branch said. "It really is a big question for BOEM on how viable these areas are." He said floating turbines have been deployed in waters in other areas of the world, but that the technology is still new. Bridgette Duplantis, BOEM's central Atlantic team lead, said companies that have indicated an interest in the proposed deep-water sites have said they expect a "longer timeline" for technology to be developed for areas farther offshore. BOEM says it will collect additional information about activities in the draft WEAs with the Department of Defense, U.S. Coast Guard, NASA and other ocean users, including the fishing industry before finalizing the areas. Once the final central Atlantic Ocean WEAs are selected, those areas will be environmentally assessed through the National Environmental Policy Act process. The final WEAs are expected to be published in the first quarter of 2023. The first lease sale is expected to occur about a year later, according to BOEM officials. Those lease sales will expand the wind energy footprint offshore of North Carolina. Plans are underway for a 2.5-gigawatt wind farm off Kitty Hawk. Avangrid, the company that won the lease sale of that WEA, has indicated construction could start in 2026 and eventually power as many as 700,000 homes. And, in May, Duke Energy and French company TotalEnergies won leases for sites south of Bald Head Island to the tune of more than $300 million. Energy produced at those sites could eventually power up to 500,000 homes. Development of these wind farms will help North Carolina close in on Gov. Roy Cooper's goal for offshore wind to generate 2.8 gigawatts by 2030 and 8 GW by 2040, which would power some 2 million homes. BOEM is accepting comments on the draft WEAs through 11:59 p.m. Dec. 16. Comments may be made by visiting regulations.gov, docket number BOEM-2022-0072.
Read more » click here 
---
Things I Think I Think –
---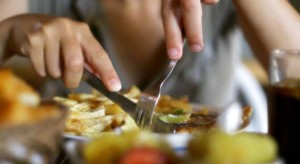 Eating out is one of the great little joys of life.
Restaurant Review:
The Dinner Club visits a new restaurant once a month. Ratings reflect the reviewer's reaction to food, ambience and service, with price taken into consideration.
///// December 2022
Name:            Lucca Italian Chop House
Cuisine:         Italian
Location:      4924 Main Street, Shallotte NC
Contact:        910.754.2334 / https://www.luccachophouse.com/
Food:              Average / Very Good / Excellent / Exceptional
Service:         Efficient / Proficient / Professional / Expert
Ambience:    Drab / Plain / Distinct / Elegant
Cost:               Inexpensive <=20 / Moderate <=26 / Expensive <=35 / Exorbitant <=60
Rating:          Two Stars
Angelo's which is permanently closed has rebranded and are now operating as Lucca Italian Chop House. It's really like there are two restaurants that are both operating under one roof. The Italian menu prices are inexpensive, serving a wide variety of pizzas, pastas, and traditional Italian dishes. Unfortunately, they no longer have a brick oven. The steakhouse menu prices are exorbitant , meats are cooked in an 1800-degree Southbend Broilers. Dining is in a casual relaxed atmosphere with a menu that offers something for everyone. That works for the Italian menu , but not so much for the steakhouse menu which has prices of an upscale restaurant, and they just aren't one. I'm sorry to say that it was simply not up to our expectations, we were disappointed.
---
Editor's note –
After our pandemic hiatus we discovered that the old price guidelines were obsolete
All of our previous restaurant reviews have been updated with current menu prices
---
---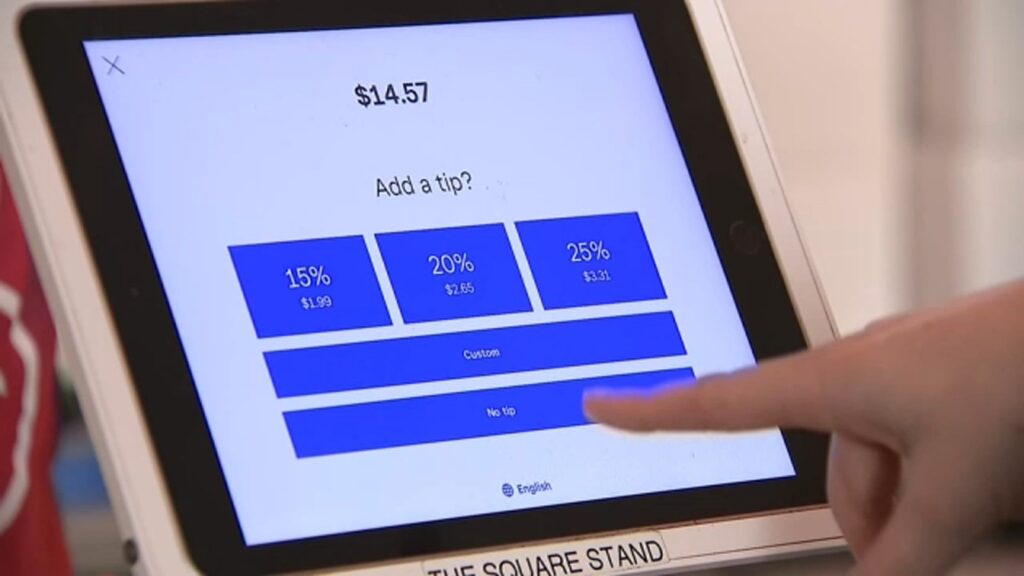 Digital Tip Jars:
New tipping trend has customers sweating it out at checkout counter
A new checkout trend is sweeping across America, making for an increasingly awkward experience: digital tip jars. You order a coffee, an ice cream, a salad or a slice of pizza and pay with your credit card or phone. Then, an employee standing behind the counter spins around a touch screen and slides it in front of you. The screen has a few suggested tip amounts — usually 10%, 15% or 20%. There's also often an option to leave a custom tip or no tip at all. The worker is directly across from you. Other customers are standing behind, waiting impatiently and looking over your shoulder to see how much you tip. And you must make a decision in seconds. Oh lord, the stress. Customers and workers today are confronted with a radically different tipping culture compared to just a few years ago – without any clear norms. Although consumers are accustomed to tipping waiters, bartenders and other service workers, tipping a barista or cashier may be a new phenomenon for many shoppers. It's being driven in large part by changes in technology that have enabled business owners to more easily shift the costs of compensating workers directly to customers. "I don't know how much you're supposed to tip, and I study this," said Michael Lynn, a professor of consumer behavior and marketing at Cornell University and one of the leading researchers on US tipping habits. Adding to the changing dynamics, customers were encouraged to tip generously during the pandemic to help keep restaurants and stores afloat, raising expectations. Total tips for full-service restaurants were up 25% during the latest quarter compared to a year ago, while tips at quick-service restaurants were up 17%, according to data from Square. The shift to digital payments also accelerated during the pandemic, leading stores to replace old-fashioned cash tip jars with tablet touch screens. But these screens and the procedures for digital tipping have proven more intrusive than a low-pressure cash tip jar with a few bucks in it. Customers are overwhelmed by the number of places where they now have the option to tip and feel pressure about whether to add a gratuity and for how much. Some people deliberately walk away from the screen without doing anything to avoid making a decision, say etiquette experts who study tipping culture and consumer behavior. Tipping can be an emotionally charged decision. Attitudes towards tipping in these new settings vary widely. Some customers tip no matter what. Others feel guilty if they don't tip or embarrassed if their tip is stingy. And others eschew tipping for a $5 iced coffee, saying the price is already high enough. "The American public feels like tipping is out of control because they're experiencing it in places they're not used to," said Lizzie Post, co-president of the Emily Post Institute and its namesake's great-great-granddaughter. "Moments where tipping isn't expected makes people less generous and uncomfortable." Starbucks has rolled out tipping this year as an option for customers paying with credit and with debit cards. Some Starbucks baristas told CNN that the tips are adding extra money to their paychecks, but customers shouldn't feel obligated to tip every time. One barista in Washington State said that he understands if a customer doesn't tip for a drip coffee order. But if he makes a customized drink after spending time talking to the customer about exactly how it should be made, "it does make me a little bit disappointed if I don't receive a tip." "If someone can afford Starbucks every day, they can afford to tip on at least a few of those trips," added the employee, who spoke under the condition of anonymity.
"Un-American"
The option to tip is seemingly everywhere today, but the practice has a troubled history in the United States. Tipping spread after the Civil War as an exploitative measure to keep down wages of newly freed slaves in service occupations. Pullman was the most notable for its tipping policies. The railroad company hired thousands of Black porters but paid them low wages and forced them to rely on tips to make a living. Critics of tipping argued that it created an imbalance between customers and workers, and several states passed laws in the early 1900s to ban the practice. In "The Itching Palm," a 1916 diatribe on tipping in America, writer William Scott said that tipping was "un-American" and argued that "the relation of a man giving a tip and a man accepting it is as undemocratic as the relation of master and slave." But tipping service workers was essentially built into law by the 1938 Fair Labor Standards Act, which created the federal minimum wage that excluded restaurant and hospitality workers. This allowed the tipping system to proliferate in these industries. In 1966, Congress created a "subminimum" wage for tipped workers. The federal minimum wage for tipped employees has stood at $2.13 per hour – lower than the $7.25 federal minimum – since 1991, although many states require higher base wages for tipped employees. If a server's tips don't add up to the federal minimum, the law says that the employer must make up the difference. But this doesn't always happen. Wage theft and other wage violations are common in the service industry. The Department of Labor considers any employee working in a job that "customarily and regularly" receives more than $30 a month in tips as eligible to be classified as a tipped worker. Experts estimate there are more than five million tipped workers in the United States.
Tips on tipping
Just how much to tip is entirely subjective and varies across industries, and the link between the quality of service and the tip amount is surprisingly weak, Lynn from Cornell said. He theorized that a 15% to 20% tip at restaurants became standard because of a cycle of competition among customers. Many people tip to gain social approval or with the expectation of better service. As tip levels increase, other customers start tipping more to avoid any losses in status or risk poorer service. The gig economy has also changed tipping norms. An MIT study released in 2019 found that customers are less likely to tip when workers have autonomy over whether and when to work. Nearly 60% of Uber customers never tip, while only about 1% always tip, a 2019 University of Chicago study found. What makes it confusing, Lynn said, is that "there's no central authority that establishes tipping norms. They come from the bottom up. Ultimately, it's what people do that helps establish what other people should do." You should almost always tip workers earning the subminimum wage such as restaurant servers and bartenders, say advocates and tipping experts. When given the option to tip in places where workers make an hourly wage, such as Starbucks baristas, customers should use their discretion and remove any guilt from their decision, etiquette experts say. Tips help these workers supplement their income and are always encouraged, but it's okay to say no. Etiquette experts recommend that customers approach the touch screen option the same way they would a tip jar. If they leave change or a small cash tip in the jar, do so when prompted on the screen. "A 10% tip for takeaway food is a really common amount. We also see change or a single dollar per order," said Lizzie Post. If you aren't sure what to do, ask the worker if the store has a suggested tip amount. Saru Jayaraman, president of One Fair Wage, which advocates to end subminimum wage policies, encourages customers to tip. But tips should never count against service workers' wages, and customers must demand that businesses pay workers a full wage, she said. "We've got to tip, but it's got to be combined with telling employers that tips have to be on top, not instead of, a full minimum wage," she said.
Read more » click here

---
Book Review:
Read several books from The New York Times best sellers fiction list monthly
Selection represents this month's pick of the litter
/////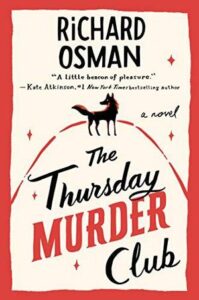 The Thursday Murder Club
by Richard Osman
It  is a compelling whodunit, a murder mystery set in an upscale retirement village in the English countryside.  A droll tale of four septuagenarians who meet weekly to discuss cold case files, attempting to solve the crimes the police could not. When a local developer is found dead, the amateur sleuths of the Thursday Murder Club suddenly find themselves in the middle of their first live case.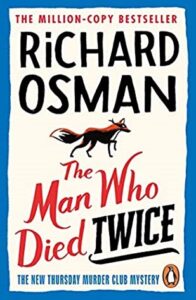 The Man Who Died Twice
by Richard Osman
In this sequel the plot revolves around a quartet of crime-solving friends that are once again on the trail of a killer. A letter from a secret agent who is supposed to be dead plunges the club into a dangerous case that involves millions in diamonds and a mobster who takes no prisoners. Bodies quickly start to pile up as the foursome works to solve the mystery and find the missing diamonds. Realizing that all is not as it seems, they embark on a convoluted hunt for the diamonds. A quirky murder mystery that soon will be a major motion picture from Steven Spielberg at Amblin Entertainment.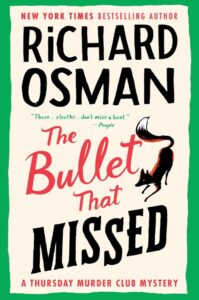 The Bullet That Missed
by Richard Osman
This is the third entry in the bestselling series of cozy crime novels featuring the Thursday Mystery Club. Once again, the four septuagenarian members of the club try to defrost a cold case that has confounded the police. This time their investigation centers on the disappearance of a television journalist a decade earlier who was investigating a money-laundering scheme. Osman concocts a satisfyingly whodunit that contains several twists and turns that play out brilliantly in this installment. This book is as delightful as the others, it is quite entertaining.
---
.That's it for this newsletter
See you next month
---
Lou's Views . HBPOIN

.                                      • Gather and disseminate information
.                                 • Identify the issues and determine how they affect you
.                                 • Act as a watchdog
.                                 • Grass roots monthly newsletter since 2008