Lou's Views
News & Views / February Edition
---
Calendar of Events –
---
NA
---

Discover a wide range of things to do in the Brunswick Islands for an experience that goes beyond the beach.
For more information » click here 
---
Calendar of Events Island –
---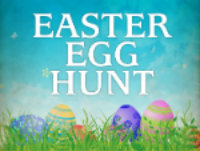 Family Nighttime Easter Egg Hunt
The Town will hold its annual nighttime Easter Egg Hunt on Friday, April 7th beginning at 7:00 pm. Teams of four will compete against each other. Participants will need to bring their own flashlights to the event. Participants MUST register by March 17th, call 910. 842.6488 to register. Registrations will not be accepted by email. 
---
Parks & Recreation / Programs & Events
For more information » click here
---
Reminders –
---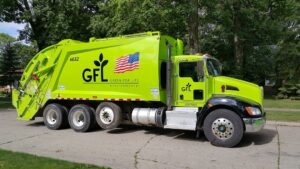 Solid Waste Pick-Up Schedule
GFL Environmental change in service, trash pickup will be once a week.  Trash collection will go back to Tuesdays only.
  Please note:
. • Trash carts must be at the street by 6:00 a.m. on the pickup day
. • BAG the trash before putting it in the cart
. • Carts will be rolled back to the front of the house

---
Solid Waste Pick-up Schedule – starting October once a week
Recycling – starting October every other week
---
Curbside Recycling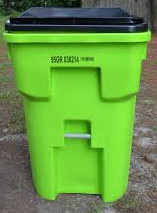 GFL Environmental is now offering curbside recycling for Town properties that desire to participate in the service. The service cost is $106.88 annually paid in advance to the Town of Holden Beach and consists of a ninety-six (96) gallon cart that is emptied every other week.
Curbside Recycling Application » click here
Curbside Recycling Calendar » click here
Recycling renewal form was sent, you should have gotten e-mail letter already 
---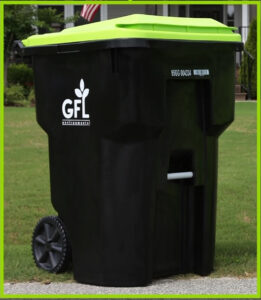 Trash Can Requirements – Rental Properties
GFL Environmental – trash can requirements
Ordinance 07-13, Section 50.08
Rental properties have specific number of trash cans based on number of bedrooms.

* One extra trash can per every 2 bedrooms.
§ 50.08 RENTAL HOMES.
(A) Rental homes, as defined in Chapter 157, that are rented as part of the summer rental season, are subject to high numbers of guests, resulting in abnormally large volumes of trash. This type of occupancy use presents a significantly higher impact than homes not used for summer rentals. In interest of public health and sanitation and environmental concerns, all rental home shall have a minimum of one trash can per two bedrooms. Homes with an odd number of bedrooms shall round up (for examples one to two bedrooms – one trash can; three to four bedrooms – two trash cans; five – six bedrooms – three trash cans, and the like).
---
Building Numbers
Ocean front homes are required to have house numbers visible from the beach strand.
Please call Planning and Inspections Department at 910.842.6080 with any questions.
§157.087 BUILDING NUMBERS.
(A) The correct street number shall be clearly visible from the street on all buildings. Numbers shall be block letters, not script, and of a color clearly in contrast with that of the building and shall be a minimum of six inches in height.
(B) Beach front buildings will also have clearly visible house numbers from the strand side meeting the above criteria on size, contrast, etc. Placement shall be on vertical column supporting deck(s) or deck roof on the primary structure. For buildings with a setback of over 300 feet from the first dune line, a vertical post shall be erected aside the walkway with house numbers affixed. In all cases the numbers must be clearly visible from the strand. Other placements may be acceptable with approval of the Building Inspector.
---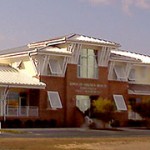 BOC's Meeting
The Board of Commissioners' next Regular Meeting is scheduled on the third  second Tuesday of the month, March 14th
---

News from Town of Holden Beach –
The town sends out emails of events, news, agendas, notifications and emergency information. If you would like to be added to their mailing list, please go to their web site to complete your subscription to the Holden Beach E-Newsletter.
For more information » click here
---
Volunteers needed
The Town is always looking for people to volunteer for their various boards and committees. If you are interested in serving, please fill out a resume form and submit it to [email protected].
---
Elevators
Most states mandate that elevator systems be tested and inspected annually. Currently the state of North Carolina does not require annual inspections to be performed on all elevator systems. The use of unsafe and defective lifting devices imposes a substantial probability of serious and preventable injury to your family and guests. It is in the owner's best interest to minimize injuries and liability by scheduling an annual safety inspection to ensure the safe operation of their elevator system. 
---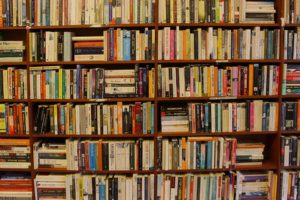 Library
If you need something to keep you busy in this colder weather, make sure to visit the island library. The library is in the upstairs of Holden Beach Town Hall. All the books were donated. Patrons of the library don't have to check out a book; they are on the honor system to return it. 
---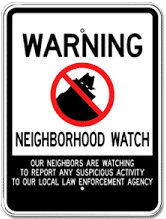 Neighborhood Watch –
• Need to look out for each other
• Call 911 if you see or hear anything suspicious
• Fill out Keep Check Request Form if you will be out of town
• Submit completed Property Registration Form
• Pickup copy of Protecting Your Home 
---
Upon Further Review –
---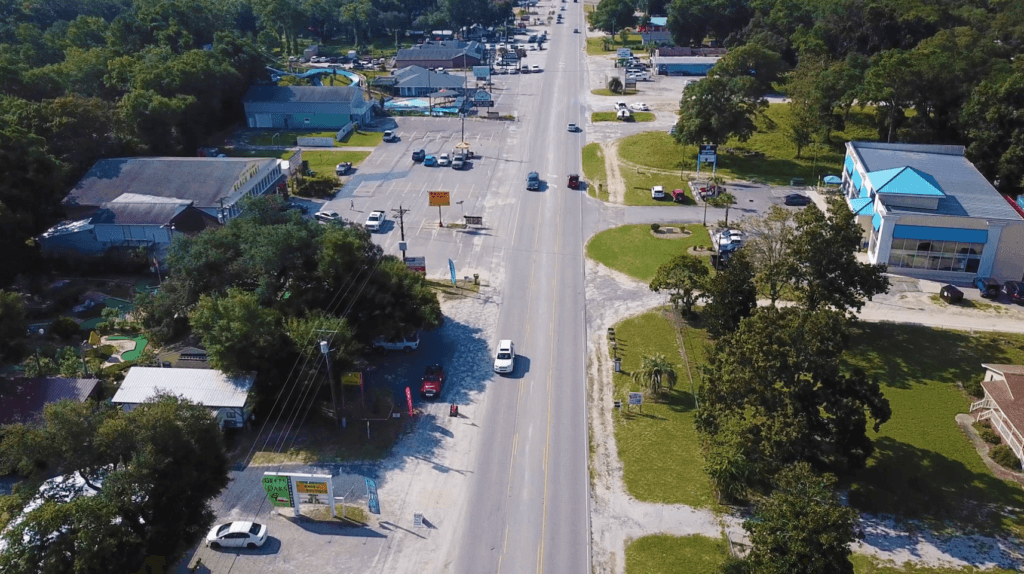 A popular Brunswick beach road could soon see needed improvements.
Here's the first step.
A popular Brunswick County road could see much-needed improvements if a project more than four years in the making gets its final go-ahead. Since 2019, Holden Beach residents have pushed local and state leaders to fund a study looking at the Holden Beach Causeway, the business strip on the mainland side of Holden Beach. Now, with a contractor in place and funding squared away, state and local leaders are eager for the study to get underway.
Here's what to know as officials await the green light to begin.
What will be studied?
The Grand Strand Area Transportation Study (Myrtle Beach Metropolitan Planning Organization) is leading the Holden Beach Causeway Study. The GSATS MPO study area boundary encompasses the northern coast area of South Carolina, including portions of Horry and Georgetown counties, and the southern coastal area of North Carolina including portions of Brunswick County. According to Marc Hoeweler, MPO Director at GSATS, the study will focus primarily on access management by studying existing right-of-ways and driveways and how they can best be structured and ordered for better traffic flow. Hoeweler said the project was prompted by a request from the county. The study would also address pedestrian safety concerns and parking deficiencies. Following its completion, the study would serve as a guide for future road improvements and development along the causeway.
What is the cost?
The $40,000 study will be funded with both federal and local dollars. According to Hoeweler, 80% (or $32,000) will be funded by federal money, while a 20% (or $8,000) local match will be provided by Brunswick County.
What's the hold up?
According to Brunswick County officials, GSATS is currently working with the North Carolina Department of Transportation to finalize the contract with the consulting firm. Following a "competitive" selection process, Minnesota-based engineering firm Bolton & Menk was selected for the project. Once a final contract is signed by all parties, work on the study will begin. Hoeweler said he expects that approval any day now and a kickoff meeting could occur within a week of the contract being signed.
Read more » click here
---
Corrections & Amplifications –
---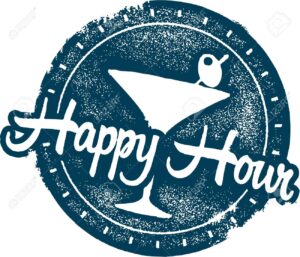 Drink it up: Bipartisan bill would legalize happy hour in North Carolina
Bars and restaurants want to reform North Carolina's alcohol laws, some of which date back to Prohibition. But any changes will face stiff opposition from religious groups, who are influential at the Republican-controlled state legislature. It's 5 o'clock somewhere, but in North Carolina that doesn't mean much for after-work drink specials. Happy hours remain illegal — at least for now. On Monday, a bipartisan group of state lawmakers filed a bill that would allow individual cities and counties to legalize limited-time drink specials and promotions. "The restaurant and bar owners certainly want it," said Republican Rep. Jason Saine, the bill's lead sponsor. "With North Carolina growing like we have … you end up with people from many different places who are just used to having happy hour. It's just part of the culture." A similar bill was filed last year but didn't pass. For the Republican-controlled legislature, any bills that loosen restrictions on alcohol sales can be tricky to navigate politically. The GOP's supporters in the business community tend to want such rules, but many religious activists oppose them. Those who support the state's current, relatively strict alcohol rules say they help public safety by discouraging drinking. But supporters of looser restrictions say they're just trying to bring the state's alcohol laws out of the Prohibition era, and into the 21st Century. "We've gone in the last two decades from what I'd call the 'Hell No' caucus, where they wouldn't go for anything, to now, we can actually have conversations about it," Saine said. In the past few years, some changes to booze rules have happened at the state and local levels. Liquor stores are still state-run, to the dismay of free-market advocates in both parties. But other small changes have passed, like a new law several years ago that allowed alcohol sales before noon on Sundays at grocery stores and for restaurants' Sunday brunches. The "brunch bill," as it was called at the time, passed to the surprise of many. Key to winning support in the GOP was that it used the same formulation Saine's new happy hour bill also uses: It wouldn't force the changes statewide, and instead allowed individual cities and counties to vote on making the change for themselves. That allows conservative rural areas to keep stricter alcohol rules if local leaders want, while allowing bigger cities to pass the new rules.
Read more » click here
Drink specials:
What to know about the new 'Happy Hour Bill' in the N.C. legislature
If there's a question that identifies food-and-drink loving residents as newbies, it usually has something to do with North Carolina liquor laws. "Who has the best happy hour specials?" and "Where can we find bottomless mimosas this Sunday?" may seem like innocuous questions in one of the dozens of states that don't have ABC boards. But as one of the 17 states that still do, such conversations in this state typically result in a complicated conversation about a tangle of restrictions governing the sale of spirits and cocktails. In recent years, though, there's been a push to modernize the laws around alcohol sales. Now, North Carolinians can enjoy mimosas and Bloody Mary's as early as 10 a.m. on Sundays and as of just last year bar patrons no longer have to have a membership to drink at their favorite watering hole. But more could be on the way. The ABC Laws/Local Sales Option bill, also known as House Bill 94, was introduced this month. It's aimed at relaxing happy hour restrictions at local bars and restaurants. (In general, laws have been in effect for decades that prohibit bars and restaurants from offering drink specials for less than a full day.)
Here's a look at what could change:
What the bill would do? 
Restaurants and bars could get a "Happy Hour Permit" for $100 a year.
That would allow them to sell alcoholic beverages at special prices.
Sell more than one alcoholic beverage to a patron for a single price, as in BOGO specials.
Allow for "cents off" coupons.
Offer meal-and-drink specials for a single price.
Because advertising has also been restricted under the current law, the bill would allow business owners to promote drink specials on premises and in the media.
What happens next?
The bill, which was introduced with bipartisan support with more than 20 sponsors, is currently in committee, said Logan Martin of Skyline Strategies, a lobbyist working with the N.C. Bar Owners Association. 
If all goes well, it could be voted on in a month. And, if it passes, could go into effect on July 1. 
This bill is one of a handful of those addressing alcohol sales. Another, for example, concerns ready-to-drink cocktails, which are now taxed as spirits. There's a move to lower the cost to consumers by taxing them on a wine-based system.
If these laws pass the house, there's also an effort to create an omnibus alcohol sales bill in the N.C. Senate that would combine them. 
Read more » click here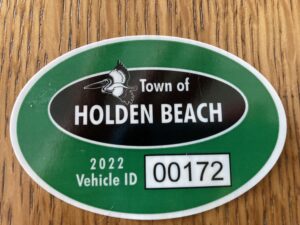 Hurricane Vehicle Decals
Property owners will be provided with four (4) decals which will be included in their water bills. It is important that you place your decals on your vehicles immediately to avoid misplacing them. Decals will not be issued in the 24-hour period before an anticipated order of evacuation.
The decals are your passes to get back onto the island to check your property in the event an emergency would necessitate restricting access to the island. Decals must be displayed in the lower left-hand corner of the windshield, where they are not obstructed by any other items. Officials must be able to clearly read the decal from outside the vehicle. Please note that re-entry will NOT be allowed if a current, intact decal is not affixed to the windshield as designated.
---
Odds & Ends –
---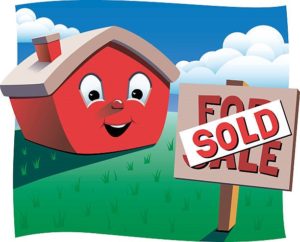 Island Homes Sold – 2022 * Lou's Views (lousviews.com)
A complete list of homes sold in 2022
Island Land Sold – 2022 * Lou's Views (lousviews.com)
A complete list of land sold in 2022
Island Properties Sold – Comparison * Lou's Views (lousviews.com)
A comparison of Holden Beach properties sold through the last three (3) years
---
U.S. Existing-Home Sales Slid Last Year as Interest Rates Surged
U.S. existing home sales fell last year to their lowest level since 2014, as surging mortgage rates made home purchases too expensive for many buyers. Sales of previously owned homes, which make up most of the housing market, slid 17.8% in 2022 from the prior year to 5.03 million, the National Association of Realtors said.
---
What's coming to Brunswick: 7 big projects to watch in 2023
It's no secret that Brunswick County is growing, and while the population increases, so do the number of infrastructure projects. Here are a few of the major infrastructure projects that will be underway in 2023.

Boiling Spring Lakes dams
The Boiling Spring Lakes dam project has been on the city's agenda since four dams burst when Hurricane Florence inundated the area with rain in 2018. But without the $52 million needed to rebuild the dams and restore the city's lakes, the project never got off the ground. But that all changed in September when the city received the final piece of the funding puzzle, a $14.9 million dollar grant from the Defense Community Infrastructure Pilot Program. With an overwhelming approval of the bond referendum, which will provide additional funding for contingencies, the city is ready to begin the project. The first step is to relocate power lines, which must be completed prior to construction. The city expects to award construction bids around February 2023, but city manager Gordon Hargrove said bids may be delayed a few weeks. Financing approval is also slated for February. Construction is expected to begin soon after with completion expected in March 2026.
N.C. 211 Widening
The N.C. 211 widening project has been under way, and work will continue throughout all of 2023. The project will widen a 7.2-mile stretch from two to four lanes beginning at Midway Road and ending at the N.C. 87 intersection in Southport. Much of the work that occurred throughout 2022 was prep work, and in 2023, crews will be performing utility work, as well as grading, installing drainage measures, and installing structure. The project is scheduled to be completed in the fall of 2026.
Brunswick County Northwest Water Treatment Plant
Work to install an advanced low-pressure reverse osmosis water treatment system at the Northwest Water Treatment Plant began after the discovery of PFAS substances in the Cape Fear River in June 2017. The Brunswick County Board of Commissioners approved the construction contract for the upgrades to the Northwest Water Treatment Plant in May 2020, and construction began that summer. Construction on the plant are upgrades are still ongoing, and the county anticipates seeing the benefits of the system in late 2023 with completion slated for early 2024.
H2GO Reverse Osmosis Water Treatment Plant
The highly anticipated completion of H2GO's Aquifer-sourced Reverse Osmosis Water Treatment Plant is set to bring contaminant-free drinking water to some 40,000 customers in northern Brunswick County in the new year. Delayed this year due to national supply chain issues, the decade-long construction on the plant is set for completion in January. The facility will use reverse osmosis to remove naturally occurring and man-made contaminants from raw water retrieved from five well sites. According to H2GO, water treated at the plant is expected to be tested in January and officials expect the results to show non-detect levels of PFAS contaminants. The test results will be made available to the public, according to H2GO's website. The plant will cost $1.5 million annually to operate, according to H2GO's website.
Carolina Bays Parkway
A massive highway project looking to connect Brunswick County and Myrtle Beach could see major movement in 2023. The Carolina Bays Parkway project was first conceived in the early 2000s. Long awaited and highly anticipated, the project hopes to connect S.C. 31 and U.S. 17 in Brunswick County. With the need for a new route in southern Brunswick greater than ever with commercial and residential developments booming across the county, the project is now nearing some concrete milestones. Seven possible routes are undergoing more detailed studies to find the corridor with the least human and environmental impacts. N.C. Department of Transportation officials anticipate results from those studies will be shared with the public in February 2023 with a public comment period to follow. The project is expected to cost the two states $552 million and is only partially funded at this point.
Midway Bridge expansion
An aging Brunswick County bridge will find new life in 2023. Construction to replace and expand the bridge over Middle Swamp on N.C. 906, or Midway Road SE, began in October and is set to be completed ahead of Memorial Day next spring. Once completed, the new bridge will have wider lanes, according to the N.C. Department of Transportation. A portion of Midway Road is set to be closed while construction takes place – an anticipated seven months total. The closed portion of the highway is located roughly a mile from the Brunswick County Courthouse and government complex off U.S. 17 Business, or Old Ocean Highway. Motorists are directed to take detours to bypass the construction.
Sunset Beach improvements
In November, the Local Government Commission greenlighted Sunset Beach's plans to purchase over four acres of land to expand amenities and services in the town. The town looks to create a town park on the land, complete with a new kayak launch, swings and benches. According to the LGC, financing for the project will be provided through an installment purchase, which allows the borrower to pay back over time instead of up front in full. With the LGC backing the purchase of the land, plans for the project should be in the next year.
Read more » click here
---
This and That –
---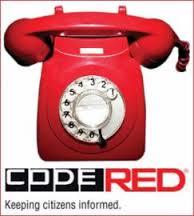 CodeRed / Brunswick County Emergency Communications Network
Do you want to have the latest information about warnings in our area? Sign up for emergency notices and critical community alerts. When one takes place, Brunswick County utilizes a mass notification system to call, text and email individuals with important information. CodeRED is a lifesaving notification system that keeps residents informed of emergencies near them.
Brunswick County strongly encourages residents to enroll to receive alerts. The CodeRED system will allow you to manage your own information and update your contact information on your own. This information is private and is not sold or shared with outside parties. Please take a moment to sign up for alerts by clicking here so you can stay safe.
---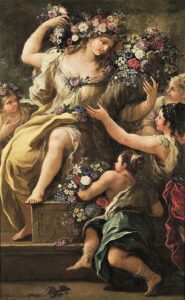 Pretty and sustainable: Why native NC plants can be good for your garden and the coast
One day it's 72 degrees during the day, and 35 degrees at night. The next day, it's a high of 40 degrees and lows well below freezing for days on end, before returning to the 70s for good measure. Welcome to winter in coastal North Carolina. Summer can be just as schizophrenic, with a months-long drought headlined by temperatures reaching triple digits ended by a tropical storm that dumps a foot of rain over three days … followed by another long drought. For those coastal residents looking to test their green thumb, the region's weather can make landscaping a challenge − never mind trying to grow something in our sandy soil. And with so many people moving to North Carolina from other parts of the country, what plants they grew up with in, say, Connecticut, might not be the right ones for success in a backyard along the Intracoastal Waterway. Realizing the challenges facing residents, along with the budding industry of going native, horticulturalists and plant lovers from several organizations came together roughly five years ago and formed the Coastal Landscapes Initiative (CLI). "We really wanted to see if we could help people, educate them on how they can practice sustainable landscaping at the coast, which includes a number of things including how you water, how you fertilize, how you manage your stormwater, and where you plant," said Gloria Putnam, a coastal resources and communities specialist with N.C. Sea Grant. With runoff among the biggest threats to coastal water quality, managing how properties control how much water they use and where it goes is vital − and a key part of that is what landscaping you choose. Putnam said vegetation is often the things removed from a property before it's developed, and the last thing that's put back. "Often we remove the vegetation and then plant back with vegetation that doesn't provide the benefits that native vegetation did," she said. "It changes the dynamics of the site, so the idea was can we move the needle a little bit on this to see if we can provide information to people who are ready to do things a little differently." Climate change is another reason coastal homeowners might want to go native when it comes to their gardens. With natives often more drought- and heat-tolerant than non-native plants, and with longer periods of dry, hot weather forecast for North Carolina in coming decades, they could be a hardier bet than exotics from another part of the country or world. Native coastal plants are also generally better able to withstand salt water, which can make them a better alternative for waterfront homeowners with sea levels projected to keep rising in coming decades and tide surges set to increase. In the latest edition of N.C. Sea Grant's Coastwatch magazine, the Coastal Landscapes Initiative has recommended a dozen plants and trees that are beautiful, environmentally beneficial, cost-efficient and adapted to thrive in the coast's harsh conditions. Some of the plants might not be well known to many, and you might have to look beyond your nearby big-box retailer to find them. They also might be a bit more expensive than more common and popular plant species, since demand dictates supply. "In some cases, you might have to look hard, but they're out there," Putnam said, adding that local cooperative extension offices and CLI's website can help folks find nurseries that offer them. The local offices and many public gardens also often have native plant gardens, so homeowners can see what the plants look like in a real-world setting.
Here's a look at some of the group's native plant picks:
Little bluestem
A warm-season bunchgrass that gets its name from its bluish-green springtime growth. Putnam said the grass is salt tolerant and, once established, very drought tolerant. "It's an attractive plant," she said. Bluestem performs best in well-drained soils in full sun. It also tolerates a wide range of soil conditions, including clay.
Wild indigo
A drought-tolerant plant that thrives in full or partial light, wild indigo is also known as Baptisia. The plant is long-lived, low-maintenance, virtually pest-free and its spring-blooming flower spires are real attention getters − and not just for humans. Bumblebees and other pollinators love wild indigo. "It's a lovely plant," Putnam said. "It takes a while to get established, but it adds a lot of color and structure to a garden."
Goldenrods
Like a bit of color in your garden in the fall that also can help attract a variety of insect pollinators and butterflies, including the monarch butterfly? Then goldenrods are for you. Putnam said goldenrods are shade-tolerant and very easy to maintain, tolerating poor soils. "That's the great thing about native plants," she said, adding that the plant is an "insect magnet" and blooms for a very long time.
American beautyberry
An understory shrub. the plants provides a myriad of advantages for homeowners and their gardens' winged guests. In the spring, American beautyberry's flowers attract pollinators. The plant follows that up in the fall by producing purple berries that draw songbirds to the garden. And if that wasn't enough, the shrub's leaves repel mosquitoes and ticks. The plant is also very resistant to pests and is largely drought tolerant.
Sweet pepperbush
Another shrub that can add something special to summer garden, sweet pepperbush's leaves turn golden brown in the fall. Once established the plant can withstand short periods of drought and flooding, and it is fire-resistant. The shrub's flowers produce high quality nectar and pollen that supports hummingbirds, butterflies, bees and other pollinators.
To see more native plants recommended by the Coastal Landscapes Initiative for coastal gardens, go to the winter 2022 edition of N.C. Sea Grant's Coastwatch magazine.
Read more » click here
Webinar to focus on best landscape plants for NC coast
Deciding which plants to use for a foundation, privacy hedge, groundcover or other landscaping project can be a challenge. Landscapers and property owners can now register for a free one-hour presentation in March on the best plants to choose for landscaping projects in coastal North Carolina. Webinar organizers say that plants that we often see growing in the region are sometimes selected without regard to whether they support or harm North Carolina's coastal environment. The "Plant This Instead" webinar is set for 9:30 a.m. March 14 on Zoom. Register now to reserve your free seat. The Coastal Landscapes Initiative has identified landscaping plants to avoid because they are "bad actors." The initiative has selected what it describes as attractive, eco-friendly plants to use instead. Presenters will include Gloria Putnam of North Carolina Sea Grant, Amy Mead of North Carolina State Extension for New Hanover, Pender and Onslow counties, and Shawn Banks of North Carolina State Extension for Carteret County. Attendees will also hear advice the Coastal Landscapes Initiative team has gathered from experts at the North Carolina Aquariums in Manteo and Pine Knoll Shores, Coastal Roots Garden Design and coastal chapters of the North Carolina Native Plant Society.
Read more » click here
NC State Native Plant Resources » click here
NC Sea Grant Coastal Landscapes » click here
New Hanover County Arboretum Native Plant Garden » click here
Audubon Native Plant Database » click here
Fauna & Flora » click here
Holden Beach recommended plant list – deer resistant & salt tolerant

---
Factoid That May Interest Only Me –
---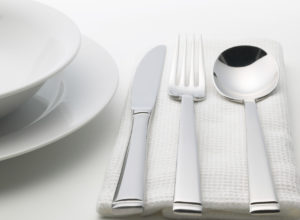 It's not just what you eat, but the time of day you eat it
The timing of your meals can have striking effects on your weight, appetite and chronic disease risk
Most people know that what and how much you eat plays a major role in your health. But scientists are finding that when you eat can make a difference as well. Studies show that for optimal health, it's best to consume most of your calories earlier in the day rather than later — for example by eating a large breakfast, a modest lunch, and a small dinner. This pattern of eating aligns with our circadian rhythms, the innate 24-hour clock that governs many aspects of our health, from our daily hormonal fluctuations and body temperatures to our sleep-wake cycles. Because of the way our internal clocks operate, our bodies are primed to digest and metabolize food early in the day. As the day progresses, our metabolisms become less efficient. Studies show that a meal consumed at 9 a.m. can have vastly different metabolic effects than the same meal consumed at 9 p.m.
The study of meal timing
This emerging field of research, known as chrono-nutrition, represents a paradigm shift in how nutrition researchers think about food and health. Instead of focusing solely on nutrients and calories, scientists are increasingly looking at meal timing and discovering that it can have striking effects on your weight, appetite, chronic disease risk and your body's ability to burn and store fat. "This is something that until recently no one in nutrition had looked at — it's always been what are you eating, and what's the energy content of your food or the carbohydrates, protein and fat," said Marta Garaulet, a professor of physiology and nutrition at the University of Murcia in Spain who studies meal timing and its effects on obesity and metabolism. In today's busy world, it's common for people to skip breakfast and binge at night after a long day at work. Researchers say that whenever possible it would be better to do the opposite — or at least to space your dinner a few hours from your bedtime. Garaulet has found in her research that even in her native Spain, which is famous for its late-eating culture, people who typically eat a large midday lunch and a light dinner develop fewer metabolic problems than people who consume a lot of nighttime calories. "In Spain, our main meal is in the middle of the day, from 2 to 3 p.m.," she said. "We eat 35 to 40 percent of our calories in the middle of the day. And even though we eat dinner late, we don't eat very much."
A big breakfast and a light dinner
When you eat your meals is just one of many dietary factors that can influence your metabolic health. And for some people, like night-shift workers, it's impossible not to consume meals late at night. But for those whose schedules permit, research suggests that having your biggest meal of the day in the morning or afternoon rather than at night could be beneficial. In a new study published in Obesity Reviews, scientists looked at data from nine rigorous clinical trials involving 485 adults. They found that people who were assigned to follow diets where they consumed most of their calories earlier in the day lost more weight than people who did the reverse. They also had greater improvements in their blood sugar, cholesterol levels and insulin sensitivity, a marker of diabetes risk. In another study published in Cell Metabolism in October, scientists recruited a group of adults and examined what happened when they followed an early eating schedule for six days. The schedule included breakfast at 8 a.m., lunch at noon, and dinner at 4 p.m. On a separate occasion, they had the same participants follow a late-eating schedule, with each meal pushed back four hours over a six-day period. The study was small but tightly controlled, involving 16 people who were closely monitored, provided all their meals, and kept on a strict sleep and wake schedule in a laboratory setting.
Why late-eating makes you hungrier
The researchers found that despite eating the same foods and maintaining the same levels of physical activity, the participants were significantly hungrier when they followed the late-eating schedule. A look at their hormone levels showed why: Eating later caused their levels of ghrelin, a hormone that increases appetite, to spike, while simultaneously suppressing their levels of leptin, a hormone that causes satiety. The study found that eating later caused the participants to burn less fat and fewer calories and pushed their fat cells to store more fat. "To our surprise we found that these mechanisms were all three consistently changed in the direction that would promote weight gain," said Frank Scheer, the senior author of the study and the director of the Medical Chronobiology Program in the Division of Sleep and Circadian Disorders at Brigham and Women's Hospital. Other studies have had similar findings. In one randomized trial at Johns Hopkins, scientists found that healthy young adults burned less fat and had a 20 percent increase in their blood sugar levels when they ate dinner at 10 p.m. compared with when they ate the same dinner on another occasion at 6 p.m. "It's clear that the timing of your meals does matter — not just what you eat, but when you eat it," said Jonathan Jun, an associate professor of medicine at Johns Hopkins and an author of the study. "Eating late makes you less glucose tolerant and also makes your body burn less fat than if you had the same food earlier in the day."
How to follow an early-eating schedule
Scientists who study meal-timing say the following strategies could help you optimize your health.
Don't skip breakfast. Garaulet and her colleagues found that skipping your morning meal increases your risk of obesity. Mornings are when our bodies are primed to metabolize food. If you're not usually hungry in the morning, have something light, then eat a large lunch. "Try to eat the majority of your calories during the morning or afternoon but not at night," Garaulet said.
Morning carbs are better than late-day carbs. If you're going to eat sweets or simple carbs like bread, pasta and pastries, it's better to do so in the morning or early afternoon, when we are most insulin-sensitive, rather than at night, Garaulet said.
Try to eat dinner early in the evening. Start by moving your dinner at least one hour earlier than usual. Ideally you should aim to eat dinner at least two to three hours before going to bed.
Make dinner the smallest meal of the day. Even if you can't eat an early dinner, you should try to make breakfast and lunch your biggest meals of the day and dinner your smallest. If you're used to eating a small lunch and a big dinner, then switch the order. You can make your dinner a meal that's heavy on vegetables to lighten it up. "Just try to shift more of your calories to breakfast and lunch," said Courtney Peterson, an associate professor in the department of nutrition sciences at the University of Alabama at Birmingham.
Try meal-timing at least five days a week. Sometimes it's not practical to eat a small or early dinner, and that's okay. In studies, Peterson found that people who ate a light dinner five days a week instead of seven still gained benefits like better blood sugar control and less daily fatigue. "Don't think of this as all or nothing," said Peterson. "Maybe on some days you can't do it because you're going out to eat with your family. But then on other days you can do it and that's great. It's important that you do what's practical for you."
The biology of meal timing
Scientists have uncovered several mechanisms that explain why an early-eating schedule is better for your health. Our bodies are better able secrete insulin, a hormone that controls blood sugar levels, in the morning. We also tend to be more insulin-sensitive early in the day, meaning our muscles are better able to absorb and utilize glucose from our bloodstreams. But as the day progresses, we become less and less insulin sensitive. By nighttime, the beta cells in the pancreas that produce insulin become sluggish and less responsive to blood sugar elevations. Another important factor is hormone-sensitive lipase, an enzyme that releases fat from our fat cells. This enzyme is typically most active at night so it can provide our bodies with energy to keep our organs functioning as we sleep. But Garaulet has found that eating late at night suppresses this enzyme — essentially preventing your body from burning fat. "We see a big difference between people that have dinner for example four hours before going to bed," she said, "and those that have dinner around one hour before going to bed."
Read more » click here
---
Hot Button Issues –
Subjects that are important to people and about which they have strong opinions
---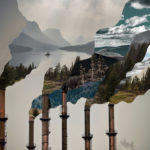 Climate
For more information » click here
There's something happening here
What it is ain't exactly clear 
---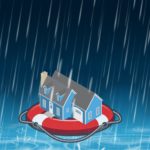 Flood Insurance Program
For more information » click here
---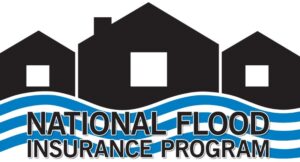 National Flood Insurance Program: Reauthorization
Congress must periodically renew the NFIP's statutory authority to operate. On December 23, 2022, the President signed legislation passed by Congress that extends the National Flood Insurance Program's (NFIP's) authorization to September 30, 2023.
Congress must now reauthorize the NFIP
by no later than 11:59 pm on September 30, 2023.
---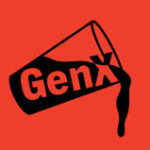 GenX
For more information » click here
---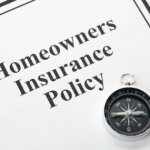 Homeowners Insurance
For more information » click here
---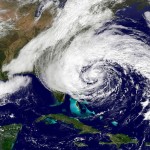 Hurricane Season
For more information » click here
---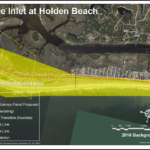 Inlet Hazard Areas
For more information » click here
---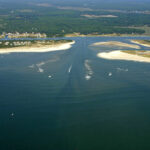 Lockwood Folly Inlet
For more information » click here
---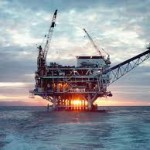 Seismic Testing / Offshore Drilling
For more information » click here
---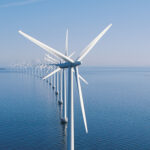 Offshore Wind Farms
For more information » click here
---
 Things I Think I Think –
---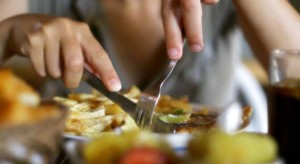 Eating out is one of the great little joys of life.
Restaurant Review:
The Dinner Club visits a new restaurant once a month. Ratings reflect the reviewer's reaction to food, ambience and service, with price taken into consideration.
///// February 2023
Name:            Manna                     
Cuisine:         New American
Location:      123 Princess Street, Wilmington NC (downtown)
Contact:        910.763.5252 / https://www.mannaavenue.com/
Food:              Average / Very Good / Excellent / Exceptional
Service:         Efficient / Proficient / Professional / Expert
Ambience:    Drab / Plain / Distinct / Elegant
Cost:               Inexpensive <=20 / Moderate <=26 / Expensive <=35 / Exorbitant <=60
Rating:          Four Stars
Opened in the fall of 2010, Manna is touted as one of the best restaurants in Wilmington for fine dining. This is one of the top restaurants with high quality farm-to-table food in the area. They offer a very limited menu, only five (5) entrees, that changes frequently.  Manna's seasonal menu has imaginative entrees with amusing dish names, using local ingredients, served in a relaxed yet sophisticated ambiance. The bar area deserves mentioning and was one of the best we've ever been to. Although it is one of our perennial favorite restaurants we had not been here for a few years. They didn't disappoint, I'm happy to report they have maintained their high standards. They exceeded our expectations, what a delightful dining experience. I would recommend putting it on your short-list of must try restaurants.
---
Editor's note –
After our pandemic hiatus we discovered that the old price guidelines were obsolete
All of our previous restaurant reviews have been updated with current menu prices
---
---
Dining Guide – Local
Old places, New faces
Name:            Sorella  (sister in Italian)
Location:      3219 Holden Beach Road, Supply NC
Macie & Ethel's Kitchen  has permanently closed.
Sorella is a family-style Italian restaurant that will be coming to this location.
Macie & Ethel's has been serving Southern fare at 3219 Holden Beach Road S.W. in Supply since the summer of 2021, but owner James Lane is making a change. According to a social media post, the restaurant will reopen as Sorella Pizza and Pasta in February. In a way, it's a move that aligns with the owner's other restaurants. With the exception of the Spilt Milk Ice Cream & Donut Shop in Ocean Isle Beach, they include Maria's Pizzeria, also in Ocean Isle Beach and the former Angelo's Bistro in Shallotte. Angelo's, by the way, closed and reopened as Lucca Italian Chop House in October. 
---
Book Review:
Read several books from The New York Times best sellers fiction list monthly
Selection represents this month's pick of the litter
/////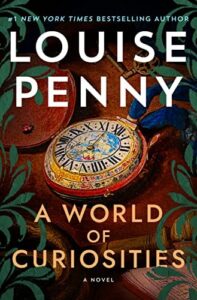 A WORLD OF CURIOSITIES by Louise Penny
This is the eighteenth entry in the Chief Inspector Gamache, the head of homicide of Quebec's provincial police force, series. In this chapter, a hidden room is found. In unsealing a hidden room over the bookstore that's been sealed off for well over a century, , the villagers discover a world of curiosities and an old enemy returns. This is a tale of forgiveness and redemption.

Chief Inspector Gamache tells new agents the four sayings that can lead to wisdom –
I was wrong, I'm sorry, I don't know, I need help.  
---
.That's it for this newsletter

See you next month

---

Lou's Views . HBPOIN


.                                         • Gather and disseminate information
.                                    • Identify the issues and determine how they affect you
.                                    • Act as a watchdog
.                                    • Grass roots monthly newsletter since 2008