Lou's Views
News & Views / March Edition
---
Calendar of Events –
---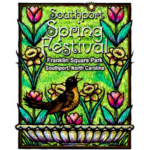 Southport Spring Festival
April 7th  & 8th
Southport
.Welcome Spring Easter weekend in style at the Southport Spring Festival, a tradition for more than 25 years. This festival features a wide variety of activities.
For more information » click here
---


N.C. Azalea Festival
April 12th thru 16th
Wilmington
Wilmington has been celebrating Spring Southern Style since  1948.  There's something for everyone among their community's rich array of artwork, gardens, history, and culture. This festival and is considered one of the top events in the Southeast.
For more information » click here
---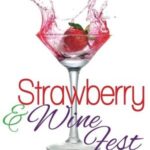 Strawberry & Wine Fest
April 23rd
Sunset Beach
The eighth annual Strawberry and Wine Festival, hosted by the Old Bridge Preservation Society. There will be wines available from Silver Coast Winery with strawberries as the main fare of the day. It's a day of wine, food, entertainment, and craft vendors.
For more information » click here 
---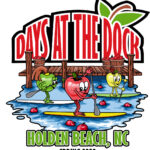 Days at the Docks Festival
April 29th & 30th        
Holden Beach
.The annual festival occurs in April or May and is sponsored by the Greater Holden Beach Merchants Association. It's the Holden Beach way to kick-off the Spring and start the vacation season. In addition to the food and arts & crafts, enjoy live music & entertainment, a horseshoe tournament and the world famous "Bopple Race". Lots of activities for the entire family!
For more information » click here
---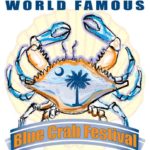 Blue Crab Festival
May 20th & 21st
Little River SC
Little River has been celebrating the World Famous Blue Crab Festival since 1981. It is held on the waterfront in Little River and is one of the largest festivals in the Southeast. The purpose of this festival is one that supports and showcases the fabulous atmosphere of the local communities.
For more information » click here
---

Discover a wide range of things to do in the Brunswick Islands for an experience that goes beyond the beach.
For more information » click here
---
Calendar of Events Island –
---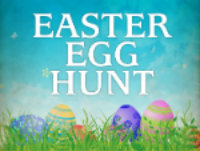 Family Nighttime Easter Egg Hunt
The Town will hold its annual nighttime Easter Egg Hunt on Friday, April 7th beginning at 7:00 pm. Teams of four will compete against each other. Participants will need to bring their own flashlights to the event. 
Participants MUST register by March 17th, call 910. 842.6488 to register. 
---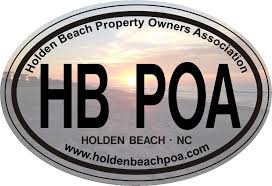 HBPOA Easter Membership Meeting
HBPOA membership meeting at  10:00 a.m. on Saturday April 8th at Town Hall.
The Town Manager will discuss and answer questions on:
Bike Lane/Repaving status
Taxes and our newly reassessed property valuations
Plans for the Pier and Block Q
Plans for additional parking near the Sewer House (796 OBW)
Paid Parking
Changes to the Inlet Hazard Areas
Other Town updates including Sailfish Park plans, Storm Water study, the water system study and other Town projects.
For more information » click here
---


Easter Sunrise Church Service
Brunswick Islands Baptist Church and Holden Beach Chapel are sponsoring an Easter sunrise service at 6:30 a.m. Easter Sunday April 9th at the Holden Beach Pier.
---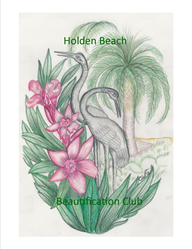 HBBC Plant Sale 
The Holden Beach Beautification Club is holding their annual plant sale on Friday, April 28th  and Saturday, April 29th  at the Vintage Construction Company, which is beside Archibald's located at 3003 Holden Beach Road. Garden products will be available for purchase. All funds generated from the plant sale are earmarked for beautification projects on the island. Visit the Beautification Club's website at http://holdenbeachbc.org/ if you are unable to attend the plant sale but would like to contribute. 
Friday and Saturday of the Spring Festival weekend
---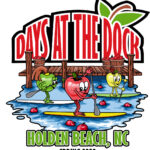 Days at the Docks Festival 
The festival occurs in April or May of each year, this year it is April 29th  & 30th, and is sponsored by the Greater Holden Beach Merchants Association.  It's the Holden Beach way to kick-off the Spring and start the vacation season. 
---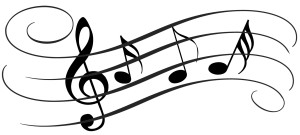 Concerts on the Coast Series
The Town's summer concert series calendar has been released! Live performances featuring local musical groups are held at the pavilion on Sunday evenings from late May to early September. The concerts are free of charge.
For more information » click here
---
Parks & Recreation / Programs & Events
For more information » click here
---
Reminders –
---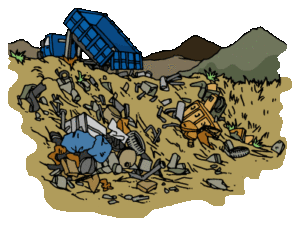 Free Dump Week
Brunswick County will be hosting its spring free dump week the third week in April at the Brunswick County Landfill April 17th – April 22nd.  Brunswick County residents and/or property owners may dispose of all materials, except for regular household trash or new construction debris, free of charge. Proof of Brunswick County residency or property ownership is required and will be checked at the landfill entrance.
Brunswick County Landfill
172 Landfill Rd NE, Bolivia, NC 28422
Hours of operation are Monday through Saturday 8am until 4pm.
---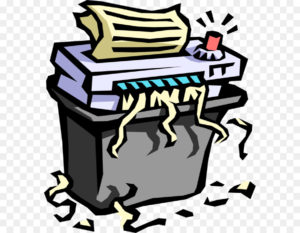 Brunswick County Shred Event / Tentative Date
On April 21st, bring your files that need to be shredded to the Brunswick County Complex between 9:00 a.m. and 12:00 p.m. The County will have shred trucks parked in the parking lot between buildings B & G (look for the signs). This event is free and open to all businesses, property owners and residents of Brunswick County. For more information call 910.253.2520. 
Brunswick County Governmental Center
3325 Old Ocean Hwy.
Bolivia, NC 28422
---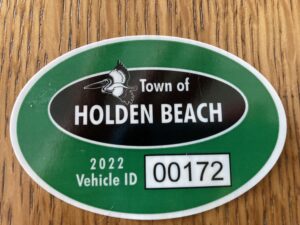 Hurricane Vehicle Decals
Property owners will be provided with four (4) decals which will be included in their April water bills. It is important that you place your decals in your vehicle or in a safe place. A $10 fee will be assessed to anyone who needs to obtain either additional or replacement decals. Decals will not be issued in the 24-hour period before an anticipated order of evacuation.
The decals are your passes to get back onto the island to check your property in the event that an emergency would necessitate restricting access to the island. Decals must be displayed in the driver side lower left-hand corner of the windshield, where they are not obstructed by any other items. Officials must be able to clearly read the decal from outside the vehicle.
Property owners without a valid decal will not be allowed on the island during restricted access. No other method of identification is accepted in an emergency situation. Click here to visit the Town website to find out more information regarding decals and emergency situations.
---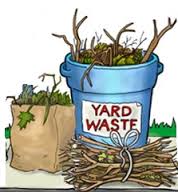 Yard Waste Service
Yard debris pick-up will be provided twice a month on the second and fourth Fridays during the months of March, April, and May. Please have yard waste placed at the street for pick-up on Thursday night. The first pickup of the season was on March 11th. No pick-ups will be made on vacant lots or construction sites.
Debris must be placed in a biodegradable bag or bundled in a length not to exceed five (5) feet and fifty (50) pounds. Each residence is allowed a total of ten (10) items, which can include a combination of bundles of brush and limbs meeting the required length and weight and/ or biodegradable bags with grass clippings, leaves, etc.
---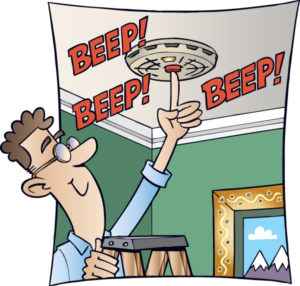 Smoke Detectors
Time change means time to check smoke detectors, too. The fire department is encouraging people to test their smoke alarms and change the battery. Smoke alarms should be replaced every 10 years, whether they are battery-operated or hard-wired.
---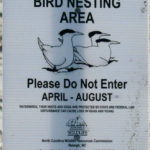 Bird Nesting Area
NC Wildlife Commission has posted signs that say – Bird Nesting Area / Please don't disturb. The signs are posted on the west end beach strand around 1307 OBW.
People and dogs are supposed to stay out of the area from April through November
. 1) It's a Plover nesting area
. 2) Allows migrating birds a place to land and rest without being disturbed

---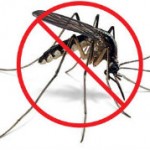 Mosquito Control
Current EPA protocol is that spraying is complaint driven
The Town is unable to just spray as they had in the past
. 1) Complaint based
. 2) Citizen request
. 3) Proactively monitor hot spots
They recommend that you get rid of any standing water on your property that you can
Urged everyone to call Town Hall if they have mosquito issues so that they can spray
Spraying is complaint based, so keep the calls coming!

---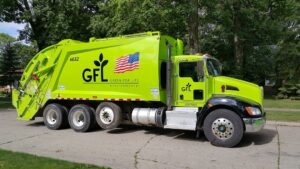 Solid Waste Pick-Up Schedule
GFL Environmental change in service, trash pickup will be once a week. Trash collection goes back to Tuesdays only.
Please note:
. • Trash carts must be at the street by 6:00 a.m. on the pickup day
. • BAG the trash before putting it in the cart
. • Carts will be rolled back to the front of the house

---
Solid Waste Pick-up Schedule –
starting Saturday before Memorial Day twice a week
Recycling –
after Memorial Day weekly
---
Curbside Recycling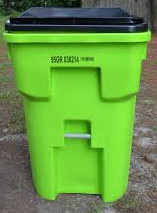 GFL Environmental is now offering curbside recycling for Town properties that desire to participate in the service. The service cost is $106.88 annually paid in advance to the Town of Holden Beach and consists of a ninety-six (96) gallon cart that is emptied every other week.
Curbside Recycling Application » click here
Curbside Recycling Calendar » click here
Recycling renewal form was sent, you should have gotten e-mail letter already 
---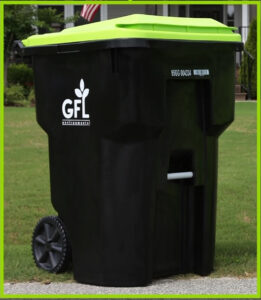 Trash Can Requirements – Rental Properties
GFL Environmental – trash can requirements
Ordinance 07-13, Section 50.08
Rental properties have specific number of trash cans based on number of bedrooms.

* One extra trash can per every 2 bedrooms.
§ 50.08 RENTAL HOMES.
(A) Rental homes, as defined in Chapter 157, that are rented as part of the summer rental season, are subject to high numbers of guests, resulting in abnormally large volumes of trash. This type of occupancy use presents a significantly higher impact than homes not used for summer rentals. In interest of public health and sanitation and environmental concerns, all rental home shall have a minimum of one trash can per two bedrooms. Homes with an odd number of bedrooms shall round up (for examples one to two bedrooms – one trash can; three to four bedrooms – two trash cans; five – six bedrooms – three trash cans, and the like).
---
Building Numbers
Ocean front homes are required to have house numbers visible from the beach strand.
Please call Planning and Inspections Department at 910.842.6080 with any questions.
§157.087 BUILDING NUMBERS.
(A) The correct street number shall be clearly visible from the street on all buildings. Numbers shall be block letters, not script, and of a color clearly in contrast with that of the building and shall be a minimum of six inches in height.
(B) Beach front buildings will also have clearly visible house numbers from the strand side meeting the above criteria on size, contrast, etc. Placement shall be on vertical column supporting deck(s) or deck roof on the primary structure. For buildings with a setback of over 300 feet from the first dune line, a vertical post shall be erected aside the walkway with house numbers affixed. In all cases the numbers must be clearly visible from the strand. Other placements may be acceptable with approval of the Building Inspector.
---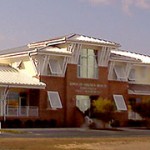 BOC's Meeting
The Board of Commissioners' next Regular Meeting is scheduled on the third  Tuesday of the month, April 18th
---

News from Town of Holden Beach –
The town sends out emails of events, news, agendas, notifications and emergency information. If you would like to be added to their mailing list, please go to their web site to complete your subscription to the Holden Beach E-Newsletter.
For more information » click here
---
Volunteers needed
The Town is always looking for people to volunteer for their various boards and committees. If you are interested in serving, please fill out a resume form and submit it to [email protected].
---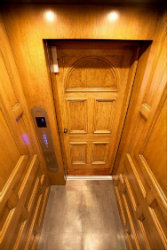 Elevators
Most states mandate that elevator systems be tested and inspected annually. Currently the state of North Carolina does not require annual inspections to be performed on all elevator systems. The use of unsafe and defective lifting devices imposes a substantial probability of serious and preventable injury to your family and guests. It is in the owner's best interest to minimize injuries and liability by scheduling an annual safety inspection to ensure the safe operation of their elevator system. 
---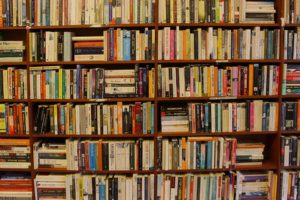 Library
If you need something to keep you busy in this colder weather, make sure to visit the island library. The library is in the upstairs of Holden Beach Town Hall. All the books were donated. Patrons of the library don't have to check out a book; they are on the honor system to return it.  
---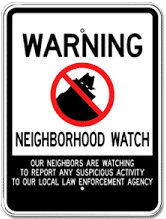 Neighborhood Watch –
• Need to look out for each other
• Call 911 if you see or hear anything suspicious
• Fill out Keep Check Request Form if you will be out of town
• Submit completed Property Registration Form
• Pickup copy of Protecting Your Home 
---
Upon Further Review –
---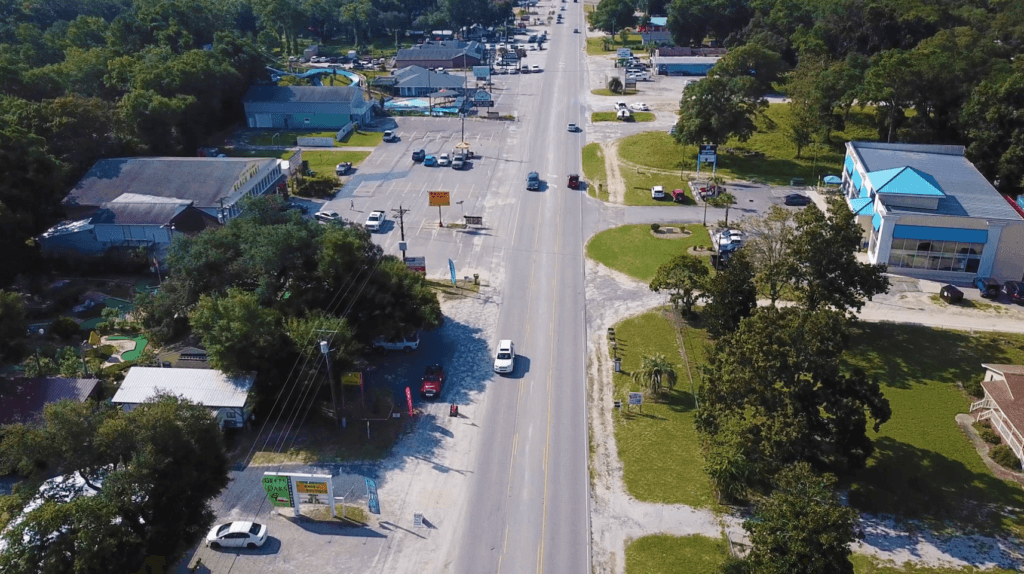 A popular Brunswick beach road could soon see needed improvements.
Here's the first step.
A popular Brunswick County road could see much-needed improvements if a project more than four years in the making gets its final go-ahead. Since 2019, Holden Beach residents have pushed local and state leaders to fund a study looking at the Holden Beach Causeway, the business strip on the mainland side of Holden Beach. Now, with a contractor in place and funding squared away, state and local leaders are eager for the study to get underway.
Here's what to know as officials await the green light to begin.
What will be studied?
The Grand Strand Area Transportation Study (Myrtle Beach Metropolitan Planning Organization) is leading the Holden Beach Causeway Study. The GSATS MPO study area boundary encompasses the northern coast area of South Carolina, including portions of Horry and Georgetown counties, and the southern coastal area of North Carolina including portions of Brunswick County. According to Marc Hoeweler, MPO Director at GSATS, the study will focus primarily on access management by studying existing right-of-ways and driveways and how they can best be structured and ordered for better traffic flow. Hoeweler said the project was prompted by a request from the county. The study would also address pedestrian safety concerns and parking deficiencies. Following its completion, the study would serve as a guide for future road improvements and development along the causeway.
What is the cost?
The $40,000 study will be funded with both federal and local dollars. According to Hoeweler, 80% (or $32,000) will be funded by federal money, while a 20% (or $8,000) local match will be provided by Brunswick County.
What's the hold up?
According to Brunswick County officials, GSATS is currently working with the North Carolina Department of Transportation to finalize the contract with the consulting firm. Following a "competitive" selection process, Minnesota-based engineering firm Bolton & Menk was selected for the project. Once a final contract is signed by all parties, work on the study will begin. Hoeweler said he expects that approval any day now and a kickoff meeting could occur within a week of the contract being signed.
Read more » click here
---
Corrections & Amplifications –
---
Holden Beach paid parking season arrives: Here's what it will cost
Located between Ocean Isle and Sunset Beach, Holden Beach began its paid-parking program May 1, 2022 with Otto. Rates have increased slightly from the first season, which runs April 1 through Oct. 31, 9 a.m. to 5 p.m.
Last year, the beach town charged $3 an hour, $15 a day, $60 per week, and $150 annually to access more than 500 spaces.
Rates in the 2023 season are:
Hourly: $4 up to four hours
Daily: $20 for duration longer than four hours
Weekly: $80 per seven consecutive days
Annually: $150
Violations are $50 with a $25 late fee in effect after 30 days. A collection agency will take over citations that aren't paid in 60 days.
The 2022-2023 fiscal year budget in Holden estimates it will receive $10,000 in parking violations, as well as $55,920 for off-street parking revenue and $192,018 for on-street parking. Part of parking revenue will go toward paying off bond obligations for the town's purchase of Holden Beach Pier, according to the StarNews.
The $4.3 million capital plan to restore the building and pier will come with $3 million approved by the Local Government Commission last year and the remaining $1.3 million will be covered by Beach Preservation/Access and Recreation/Tourism fund.
Read more » click here

Town of Holden Beach Newsletter
Paid Parking on Holden Beach
Paid parking will be enforced April 1st – October 31st in all Holden Beach designated parking areas. It will be enforced from 9:00 a.m. – 5:00 p.m. daily, with free parking before and after that time. All parking will use license plates for verification. 
As a reminder, Holden Beach uses the "SurfCAST by Otto" parking solution. Annual passes are now available for purchase on the mobile app. You will also be able to purchase passes by scanning the QR-codes located on the parking signs for access to https://surfcast.ottoconnect.us/pay.
 Rates for the 2023 season are as follows:
$4 per hour for up to four hours
$20 per day and for any duration greater than four hours
$80 per week (seven consecutive days)
 Annual Passes
$150 per calendar year for a single vehicle
$300 per calendar year for two vehicles
Handicap parking is free in designated handicap spaces and only with a valid license plate or hangtag.
Parking rates can be paid via credit card, debit card or PayPal. 
Visit https://hbtownhall.com/paid-parking  for more information and to view a table with authorized parking areas. 
---
Odds & Ends –
---
2023 Brunswick County Revaluation Assessment Notices are Heading Your Way
Brunswick County property owners will receive their official new assessed value notice in the mail over the next week following the successful completion of the 2023 Revaluation. A revaluation (also known as a reappraisal) is a routine update to property tax values to bring them back in line with the current sale price of properties, as required by North Carolina law.
Regardless of whether your assessed value increased, decreased, or remained about the same, here are four points to consider if you have concerns about how it might affect your property taxes in the future:
An increase in your property value does not necessarily mean your tax bill will increase.
It is impossible to determine how your new assessed value affects your next property tax bill until the County, your municipal government, and/or other public entities that serve your property adopt their FY 2024 operating budgets and set tax rates (typically in late spring/early summer).
Be cautious of claims about how much property taxes are increasing or changing, whether by dollars or percentage. Wait for your official tax bill this July/August 2023, which will be calculated using your local governments' and public entities' yet-to-be determined FY 2024 tax rates.
Property values did not change uniformly throughout the county or even within each city or town—a lot depended on market conditions and recent sales in your neighborhood.
 You can also see your latest assessed value on the Tax Office's online Property and Tax Information Database. The department's Property Record Card search tool also allows users to see the latest data on market values and sales for your property and other properties in your area.
All property owners have the right to appeal their values. The property owner is responsible for supplying information which supports their opinion of market value for the property in question.
If you wish to prove that your value is different from the amount stated on the notice, you can submit an appeal to our Tax Department online, by mail, or in-person. Learn more about the process and valid reasons to appeal your value at brunswickcountync.gov/appeals.
We will share more information and updates on the 2023 Revaluation, as necessary. Learn more about the revaluation and see answers to our most frequently asked questions at brunswickcountync.gov/revaluation.
The Brunswick County Tax Office is open to discussing the revaluation and the appeals process with property owners. Contact the office at 910-253-2811 anytime Monday through Friday from 8:30 a.m. to 5 p.m. or email [email protected].
For more information » click here
You should have received an official new assessed value notice in the mail.
Brunswick County residents concerned about taxes as property values rise
Brunswick County is experiencing growing pains as the latest tax reassessment led some homeowners' properties to rise in value by up to 75 percent. "Ours went up 76 percent," said Heather McCain, who checked her property value online after seeing a Facebook post about it on Monday. "That's despite the fact that when this property was last assessed, it was attached to 5 more acres. They lowered our land value and raised our home value." Neighbors across the county are reporting similar stories — a major change in home value since the last reassessment four years ago. In Calabash, Tommy Hall has kept an eye on the mailbox for his reassessment notice. Then, he found out he could check the results online. "I was pretty surprised," said Hall. "I was expecting something around $398,000. When I looked and the first digit you see is a four, I was like, 'oh wow, this is pretty good.'" On the other end of the county in Leland, the Joneses saw similar results. "We were like 'oh my gosh, I can't believe it, how much they've gone up,'" said Maggie Jones. "Then at work today, I was like 'hey, have y'all looked at the new rates,' and they were like 'what are you talking about?' Everybody's went up a 100 thousand or more, but the percentages are different. Ours was 37 percent, but we saw some that were 60 percent." While excited to see the higher numbers, they are also leery of the potential downside. What does this mean for property taxes? "Your property tax bill is going to be affected by your county and your municipal tax rates that have not been set yet," explained Meagan Kascsak, a spokesperson for Brunswick County. "We're working on the budgets in the county and your municipalities." Brunswick County commissioners and leaders on the municipal level won't vote on a budget for the 2023-2024 fiscal year for another couple of months. Depending on what they decide, your property tax bill could go up, stay the same or even drop. Brunswick County's property tax rate has been 0.485 percent since 2019. Those taxes include real estate, motor vehicles, personal property and public service. It makes up more than 62 percent of the county's annual revenue, with property taxes from real estate producing the most income of the four. Those tax dollars go to a number of county services, so Hall says he won't mind it if he ends up shelling over some extra cash. "In Calabash, they have a senior citizens' center," said Hall. "I've been in there a couple of times. You know, I'd like to see some of the tax money going to that." While the Joneses are also happy to help make the county a better place to live, they know higher prices might not be good news for everyone. "If $270,000 is the starter home price, that's horrible for young people, first-time homebuyers and things like that," said David Jones. "I don't like that part of it. That bothers me that maybe they can't get into a house, they're going to have to live in an apartment and that's a shame that they may not have homeownership down the road." Furthermore, if the reassessment does lead to some people seeing higher property tax bills this summer, it could cause problems for those on a fixed income. "Those are definitely concerns we think about any year we're doing a budget, regardless of if it's a reevaluation year," said Kascsak. "We're always going to look year-to-year at how we can provide the services that our residents need while making sure that we're at a tax rate that is a realistic and responsible tax rate for our community." Anyone with questions about the assessment is encouraged to contact the county's tax department, especially if they feel a mistake may have been made during their reassessment. The Joneses say they called the department Monday morning because the report incorrectly said their property had a generator, so making sure the county corrected that mistake will hopefully save them money.
Read more » click here
---
Brunswick NC – Property Record Card
New tool for BC assessment info
---
From appeals to tax rate changes, 8 things to know about Brunswick's property revaluations
Brunswick County has mailed out its 2023 property tax revaluations, and residents across the board are seeing increases in their property values. But what does that really mean?
Here are eight things you need to know.
What is a property revaluation?
A revaluation, sometimes called a re-appraisal, is an update to property tax values, occurring routinely to ensure property tax values are in line with current real estate sales prices. Per North Carolina General Statute 105-286, each county must conduct a revaluation at least once every eight years. Most counties conduct revaluations every four years. Brunswick County's last revaluation was effective Jan. 1, 2019.
When does the 2023 revaluation take effect?
The 2023 revaluation becomes effective on Jan. 1, 2023. New values will be reflected on the tax bills mailed out this summer.
Does my property have to be revalued?
While North Carolina state law does not allow anyone to "opt out" of the property revaluation process, residents may qualify for relief. Among them are the Elderly or Disabled Homestead Exclusion, the Disabled Veteran Homestead Exclusion, and the Homestead Circuit Breaker. Also, properties presently used for agriculture, horticulture or farmland may qualify for relief. To find out more about tax relief, call the Brunswick County Tax Office at 910-253-2811, or email [email protected].
Can I appeal my revaluation?
Yes. Residents can appeal their property revaluations if one of two conditions apply: the new value is significantly higher or lower than the actual fair market price, or if the new value is inconsistent with the values of similar properties.
There are three levels of the appeals process. They are:
Informal review: This is an appeal with the tax office, which allows for a discussion about the property. This can occur through an in-person meeting or a phone call.
Formal appeal: This requires an appointment for a hearing before the Brunswick County Board of Equalization and Review.
Property Tax Commission: Property owners who are not satisfied with the results of the county-level appeal may appeal to the Property Tax Commission in Raleigh. This is a hearing and requires an appointment.
For more information about the appeals process, Real Property Appeals – Brunswick County Government (brunswickcountync.gov).
How will this affect my tax bill?
An increased revaluation doesn't always equate to a much higher bill. While the property's value is part of the equation, it is also dependent on the tax rate. The Brunswick County Board of Commissioners set the tax rate as part of the county's fiscal budget cycle. The fiscal year 2024 budget, which runs through July 1, 2023 through June 30, 2024, and the tax rate will be finalized prior to July 2023.
What is the current tax rate?
The current tax rate for Brunswick County is 0.485 cents per $1,000 of property value.
What will county leaders do?
Some county leaders are already receiving feedback. Commissioner Mike Forte said in the last week he has been answering calls, emails, texts, and social media messages from concerned residents. Commissioner Frank Williams also has received calls from those who were concerned by their increased home valuations. Both Williams and Forte said they see the county lowering its tax rate. "Our manager will present us with a revenue neutral budget option that lowers the tax rate," Williams said. "I'm strongly inclined to move in that direction and am hopeful that other board members will do the same." Forte said at this point, no new tax rate has been proposed, but he believes it could be as much as 30 percent. He added the county was not trying to make money with the revaluation. "We have enough money to run the county and do the things that we need to do, and we're just trying to keep it there," Forte said. He added that when it comes to the different municipalities, each one will set its own tax rate, which the county has no control over. He added that he hopes to see some of the municipalities decrease their rates as well.
Read more » click here
Revenue Neutral Tax Rate
According to G.S. 159-11, the revenue-neutral property tax rate is the rate that is estimated to produce revenue for the next fiscal year equal to the revenue that would have been produced for the next fiscal year by the current tax rate if no reappraisal had occurred.
Cities with the most expensive homes in North Carolina
Stacker compiled a list of cities with the most expensive homes in North Carolina using data from Zillow. Cities are ranked by the Zillow Home Values Index for all homes as of January 2023. The charts in this story were created automatically using Matplotlib. The most expensive city on the list has a typical home value of $968,339, which is 346% higher than the state average of $302,275.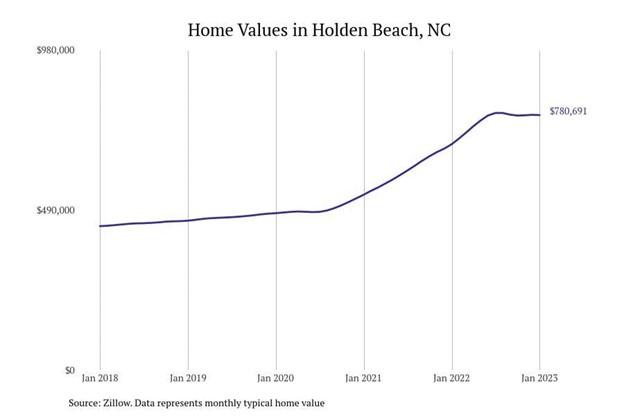 #12. Holden Beach
– Typical home value: $780,691
– 1-year price change: +12.9%
– 5-year price change: +77.1%
– Metro area: Myrtle Beach-Conway-North Myrtle Beach, SC-NC
Read more » click here
Budget Workshop
Revaluation
Brunsco – every 4 years
Tax base increased 73%
2023 = $2,372,324,888
2022 = $1,373,078,863
Revenue Neutral Tax Rate = 12.02 cents
Tax rate applied to new tax base that generates ad val = to last year's $ & adjusted for average growth
Town required to publish in ordinance
---
This and That –
---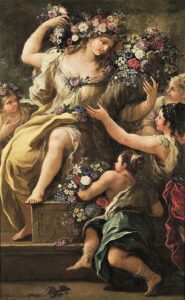 Pretty and sustainable: Why native NC plants can be good for your garden and the coast
One day it's 72 degrees during the day, and 35 degrees at night. The next day, it's a high of 40 degrees and lows well below freezing for days on end, before returning to the 70s for good measure. Welcome to winter in coastal North Carolina. Summer can be just as schizophrenic, with a months-long drought headlined by temperatures reaching triple digits ended by a tropical storm that dumps a foot of rain over three days … followed by another long drought. For those coastal residents looking to test their green thumb, the region's weather can make landscaping a challenge − never mind trying to grow something in our sandy soil. And with so many people moving to North Carolina from other parts of the country, what plants they grew up with in, say, Connecticut, might not be the right ones for success in a backyard along the Intracoastal Waterway. Realizing the challenges facing residents, along with the budding industry of going native, horticulturalists and plant lovers from several organizations came together roughly five years ago and formed the Coastal Landscapes Initiative (CLI). "We really wanted to see if we could help people, educate them on how they can practice sustainable landscaping at the coast, which includes a number of things including how you water, how you fertilize, how you manage your stormwater, and where you plant," said Gloria Putnam, a coastal resources and communities specialist with N.C. Sea Grant. With runoff among the biggest threats to coastal water quality, managing how properties control how much water they use and where it goes is vital − and a key part of that is what landscaping you choose. Putnam said vegetation is often the things removed from a property before it's developed, and the last thing that's put back. "Often we remove the vegetation and then plant back with vegetation that doesn't provide the benefits that native vegetation did," she said. "It changes the dynamics of the site, so the idea was can we move the needle a little bit on this to see if we can provide information to people who are ready to do things a little differently." Climate change is another reason coastal homeowners might want to go native when it comes to their gardens. With natives often more drought- and heat-tolerant than non-native plants, and with longer periods of dry, hot weather forecast for North Carolina in coming decades, they could be a hardier bet than exotics from another part of the country or world. Native coastal plants are also generally better able to withstand salt water, which can make them a better alternative for waterfront homeowners with sea levels projected to keep rising in coming decades and tide surges set to increase. In the latest edition of N.C. Sea Grant's Coastwatch magazine, the Coastal Landscapes Initiative has recommended a dozen plants and trees that are beautiful, environmentally beneficial, cost-efficient and adapted to thrive in the coast's harsh conditions. Some of the plants might not be well known to many, and you might have to look beyond your nearby big-box retailer to find them. They also might be a bit more expensive than more common and popular plant species, since demand dictates supply. "In some cases, you might have to look hard, but they're out there," Putnam said, adding that local cooperative extension offices and CLI's website can help folks find nurseries that offer them. The local offices and many public gardens also often have native plant gardens, so homeowners can see what the plants look like in a real-world setting.
Here's a look at some of the group's native plant picks:
Little bluestem
A warm-season bunchgrass that gets its name from its bluish-green springtime growth. Putnam said the grass is salt tolerant and, once established, very drought tolerant. "It's an attractive plant," she said. Bluestem performs best in well-drained soils in full sun. It also tolerates a wide range of soil conditions, including clay.
Wild indigo
A drought-tolerant plant that thrives in full or partial light, wild indigo is also known as Baptisia. The plant is long-lived, low-maintenance, virtually pest-free and its spring-blooming flower spires are real attention getters − and not just for humans. Bumblebees and other pollinators love wild indigo. "It's a lovely plant," Putnam said. "It takes a while to get established, but it adds a lot of color and structure to a garden."
Goldenrods
Like a bit of color in your garden in the fall that also can help attract a variety of insect pollinators and butterflies, including the monarch butterfly? Then goldenrods are for you. Putnam said goldenrods are shade-tolerant and very easy to maintain, tolerating poor soils. "That's the great thing about native plants," she said, adding that the plant is an "insect magnet" and blooms for a very long time.
American beautyberry
An understory shrub. the plants provides a myriad of advantages for homeowners and their gardens' winged guests. In the spring, American beautyberry's flowers attract pollinators. The plant follows that up in the fall by producing purple berries that draw songbirds to the garden. And if that wasn't enough, the shrub's leaves repel mosquitoes and ticks. The plant is also very resistant to pests and is largely drought tolerant.
Sweet pepperbush
Another shrub that can add something special to summer garden, sweet pepperbush's leaves turn golden brown in the fall. Once established the plant can withstand short periods of drought and flooding, and it is fire-resistant. The shrub's flowers produce high quality nectar and pollen that supports hummingbirds, butterflies, bees and other Shallotte's rapid economic growth continues with addition of popular burger chainpollinators.
To see more native plants recommended by the Coastal Landscapes Initiative for coastal gardens, go to the winter 2022 edition of N.C. Sea Grant's Coastwatch magazine.
Read more » click here
Webinar to focus on best landscape plants for NC coast
Deciding which plants to use for a foundation, privacy hedge, groundcover or other landscaping project can be a challenge. Landscapers and property owners can now register for a free one-hour presentation in March on the best plants to choose for landscaping projects in coastal North Carolina. Webinar organizers say that plants that we often see growing in the region are sometimes selected without regard to whether they support or harm North Carolina's coastal environment. The "Plant This Instead" webinar is set for 9:30 a.m. March 14 on Zoom. Register now to reserve your free seat. The Coastal Landscapes Initiative has identified landscaping plants to avoid because they are "bad actors." The initiative has selected what it describes as attractive, eco-friendly plants to use instead. Presenters will include Gloria Putnam of North Carolina Sea Grant, Amy Mead of North Carolina State Extension for New Hanover, Pender and Onslow counties, and Shawn Banks of North Carolina State Extension for Carteret County. Attendees will also hear advice the Coastal Landscapes Initiative team has gathered from experts at the North Carolina Aquariums in Manteo and Pine Knoll Shores, Coastal Roots Garden Design and coastal chapters of the North Carolina Native Plant Society.
Read more » click here
NC State Native Plant Resources » click here
NC Sea Grant Coastal Landscapes » click here
New Hanover County Arboretum Native Plant Garden » click here
Audubon Native Plant Database » click here
Fauna & Flora » click here
Holden Beach recommended plant list – deer resistant & salt tolerant

---
Factoid That May Interest Only Me –
---
Climate change making allergy season longer, worse: Study
You may have noticed that the sneezing, runny nose and itchy, watery eyes that come with seasonal allergies are beginning earlier in the year. That's because climate change is making allergy season longer and worse for the 26% of adults and 19% of children in the U.S. that the Centers for Disease Control and Prevention says suffer from seasonal allergies, a new study finds. Climate Central, a policy-neutral nonprofit of scientists and communicators who research and report on the changing climate, released Wednesday the report, "Seasonal Allergies: Pollen and Mold" that states, "A growing body of research shows that warming temperatures, shifting seasonal patterns, and more carbon dioxide in the atmosphere –all linked to climate change and greenhouse gas emissions — are affecting the length and intensity of allergy season in the U.S." Climate Central Meteorologist Lauren Casey explained to Coastal Review Tuesday that as a thickening blanket of carbon dioxide, or CO2, in the atmosphere traps heat and warms the planet, winters are shortening and there are longer growing seasons. This leads to allergen-producing plants pollinating both earlier and later in the year. "So, allergy sufferers feel the effects for weeks or even months longer than they did before," she said. "But as CO2 concentrations rise, many plants respond by producing more pollen, and pollen with higher concentrations of chemical compounds that trigger allergic reactions. So, it's not just higher temperatures and shorter winters that make allergy season worse." Essentially, the warmer temperatures increase the length of the growing season, which begins with the last freeze of spring and ends the first freeze of fall, leading to plants releasing more allergy-inducing irritants like pollen and mold spores for a longer period of time. The report also found that there's a connection between thunderstorms and increased asthma. "A number of studies have shown associations between thunderstorms and asthma attacks or asthma-related hospitalizations — a phenomenon known as 'thunderstorm asthma'," according to the report. For the study, Climate Central scientists looked at temperature data since 1970 for 203 U.S. cities. They found that the freeze-free season is lengthening across the country, giving plants 15 days longer on average to grow, flower and release pollen. Of the cities analyzed, 85%, or 172, saw their freeze-free seasons lengthen during the study period, including four of the five studied in North Carolina: Asheville by 33 days, Greenville by 25 days, Raleigh by 29 days, and Wilmington by six. Charlotte's season shortened by nine days. Since 1970, the freeze-free season lengthened the most in the West to 27 days among the stations analyzed. The season lengthened in the Southeast by 16 days, the Northeast to 15 days, and in the South to 14 days. The Central region saw the freeze-free season lengthen by 13 days. Casey said that in the Southeast, depending on what triggers their allergies, many are experiencing an extra month of allergy season compared to the 1970s, such as Greenville and Raleigh residents. "That means allergy symptoms, which can heighten the risks of asthma attacks, can appear earlier than they used to, catching people by surprise," Casey said. With the association between thunderstorms and asthma attacks or asthma-related hospitalizations, while the science behind the connection isn't fully understood, research shows that pollen and mold spores are playing a part. "Thunderstorms bring pressure changes and winds that blow around pollen and mold spores — breaking them into smaller, more easily inhaled particles and transporting them through the air. Studies have shown high pollen and mold counts around thunderstorms correlate with increased asthma symptoms and hospital admissions," according to the study. "Because researchers are still learning about this meteorological health risk, it's difficult to predict who might be affected or where another thunderstorm asthma event might occur. There is enough evidence for some health professionals and researchers to caution people with asthma or seasonal allergies to be alert for symptoms when thunderstorms are approaching," the study continues. Casey said that Climate Central pursued the study because climate research has documented the change in growing seasons, which affects many pollen producers, "thus it made sense to look into what longer seasons meant for allergy sufferers." Regarding the results of the study, Casey said "the longer and more intense pollen seasons weren't a surprise, and neither was the role that molds play in allergy season, even outside conventional growing seasons. But we didn't expect to find as much documentation of the connection between allergens, thunderstorms, and asthma risk. Particularly in the East, where thunderstorm potential is rising, the link to allergy-related asthma reactions might surprise people." She added that rain can be a double-edged sword when it comes to pollen and mold. "It does serve to cleanse the atmosphere initially, however rain also causes the pollen grains and mold spores to break into tinier bits – more likely to be airborne once dry and reduced to a size that can easily enter the nose and sinuses," she said. Managing allergies can be expensive and can have significant health impacts, such as triggering or worsening asthma. The report notes in the U.S. that the total cost of allergies is more than $18 billion a year. During 2008-2013, the annual medical cost of asthma was just over $3,200 per person. Additionally, one study suggests that pollen exposure can increase susceptibility to respiratory viral infections, including COVID-19. "And the health effects from allergies and asthma can be compounded by other environmental pollutants linked to our warming climate, including ozone and diesel fuel pollution," the study states. To help avoid the worst impacts, Casey recommended those with allergies purchase quality air filters and limit their time outside during seasonal peaks. "But of course, reducing CO2 emissions is the only long-term way to limit the warming and seasonal changes we're experiencing." Before joining Climate Central, Casey was a broadcast meteorologist for more than 15 years, most recently at the CBS station in Philadelphia, when she said she collaborated with Climate Central on several climate-related stories. She has also been working toward her master's with much of her coursework centered around climate change, "this in combination with Climate Central's powerful mission inspired my transition to the organization last spring."
Read more » click here 
---
Hot Button Issues –
Subjects that are important to people and about which they have strong opinions
---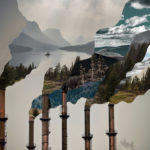 Climate
For more information » click here

There's something happening here
What it is ain't exactly clear 
---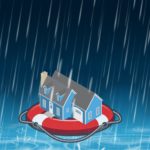 Flood Insurance Program
For more information » click here
---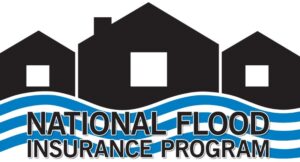 National Flood Insurance Program: Reauthorization
Congress must periodically renew the NFIP's statutory authority to operate. On December 23, 2022, the President signed legislation passed by Congress that extends the National Flood Insurance Program's (NFIP's) authorization to September 30, 2023.
Congress must now reauthorize the NFIP
by no later than 11:59 pm on September 30, 2023.
---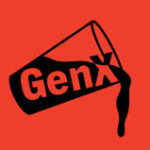 GenX
For more information » click here. 
---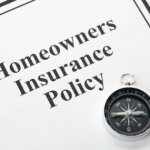 Homeowners Insurance
For more information » click here 
---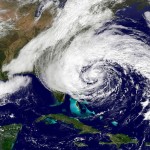 Hurricane Season
For more information » click here
---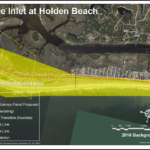 Inlet Hazard Areas
For more information » click here
---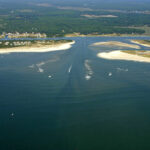 Lockwood Folly Inlet
For more information » click here

---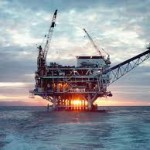 Seismic Testing / Offshore Drilling
For more information » click here
---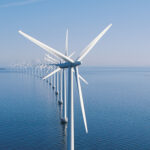 Offshore Wind Farms
For more information » click here
---
 Things I Think I Think –
---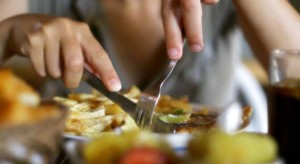 Eating out is one of the great little joys of life.
Restaurant Review:
The Dinner Club visits a new restaurant once a month. Ratings reflect the reviewer's reaction to food, ambience and service, with price taken into consideration.
///// March 2023
Name:            Greg Norman  Australian Grille
Cuisine:         American
Location:      4930 Hwy 17 S, North Myrtle Beach SC
Contact:        843.361.0000 / https://gregnormanaustraliangrille.com
Food:              Average / Very Good / Excellent / Exceptional
Service:         Efficient / Proficient / Professional / Expert
Ambience:    Drab / Plain / Distinct / Elegant
Cost:               Inexpensive <=20 / Moderate <=26 / Expensive <=35 / Exorbitant <=60
Rating:          Two Stars
Open since 1999, the restaurant is located on the waterfront at Barefoot Landing. The menu features grilled meats and seafood and is ranked among the finest of Myrtle Beach's upscale dining establishments. They also have an extensive wine list, which has earned Wine Spectator's "Award of Excellence" for the last seventeen (17) years. Guests can enjoy beautiful alfresco waterfront dining and if you come by boat they have dock space adjacent to the restaurant deck. Despite the food being very good and the elegant setting it is still very pricey. Neither the food nor the service was what one would expect from an upscale restaurant. The prices are those of an upscale restaurant and they just aren't one. Therefore, it's hard to justify the expense. Although we had a nice meal there, it really wasn't anything special and it wasn't worth returning for. 
---
Editor's note –
After our pandemic hiatus we discovered that the old price guidelines were obsolete
All of our previous restaurant reviews have been updated with current menu prices
---
---
Shallotte's rapid economic growth continues with addition of popular burger chain
A popular burger spot looking to add its 42nd North Carolina location has its eyes set on Shallotte. Five Guys is the next in a long list of fast-food chains heading to Shallotte. According to its website, Five Guys is now hiring for its under-construction Shallotte location – located at 131 Smith Avenue, within the Coastal Walk Marketplace. Five Guys began in 1986 in Arlington, Virginia. Today, more than 1,700 restaurants exist worldwide. The restaurant is known for its burgers, boardwalk-style fries, hotdogs and milkshakes. There are currently 41 locations in North Carolina – including Five Guys locations in nearby Leland and Wilmington.
Development in Shallotte
The Coastal Walk Marketplace opened in Shallotte in 2020 and quickly attracted businesses and restaurants. Now, it's one of the town's busiest shopping centers, boasting an Ulta Beauty, Starbucks, Hobby Lobby, Ross, Marshall's, Pet Smart and more. Five Guys is the latest in dining development in the town, following other national names such as Chick-Fil-A, which opened at 2900 Frontage Road in 2021, and Cook Out, located at 4455 Main Street in Shallotte. With shopping and dining opportunities increasing in the town, it could mean keeping more tax dollars in Brunswick County rather than larger nearby cities like Wilmington or Myrtle Beach.
Read more » click here
A taste of the Caribbean:
Puerto Rican restaurant brings authentic flavors to Shallotte
Coquis are common frogs in Puerto Rico and their chirps are well known to both visitors and residents. One of those frogs is now the mascot of a newly opened restaurant in Shallotte. It peers out over the logo for El Coqui's at 5211 Main St.  Owners Ryu and Rachel Wong and Angel Ortega have a Puerto Rican heritage in common and an interest in bringing this Brunswick County town authentic food. Ortega said he learned many of the traditional recipes from his father's catering business. The restaurant opened New Year's Eve after more than two years of renovating the space, he said. They expanded the existing deck for a large outdoor dining area and have a streamlined menu that includes dishes like empanadas and pernil. "We really felt like people wanted something different," Ortega said. "This is a growing area, and more restaurants are on the way. There isn't anything like this anywhere close by." The menu includes appetizers like the empanada trio with three different fillings encased in the flaky pastry and desserts such as flan and Tres Leches Cake. For entrees, look for chuleta de cerdo (or pork chop), costilla y cebolla (ribeye with onions) and a Puerto Rican take on spaghetti with red sauce. Another favorite, especially among the local Puerto Rican population, is the pernil, or slow-roasted marinated pork shoulder. It's a common holiday dish served with rice and beans. It comes that way at El Coqui, too. The pork is also the basis of two sandwiches, The Sloppy Rican adds a house-made barbecue sauce. And Ray's Cuban, named for Ortega's brother, is his take on the classic sandwich with mayonnaise, mustard, pickles and Swiss cheese.  In addition to the regular menu, El Coqui's also has daily specials like chicken and pork pasteles, maduros and mofongo. Eventually, some of these might be included in an expanded menu, Ortega said. Soon, they hope to begin offering beer and wine, as well, and add more events like karaoke and live music.
Read more » click here
---
Book Review:
Read several books from The New York Times best sellers fiction list monthly
Selection represents this month's pick of the litter
/////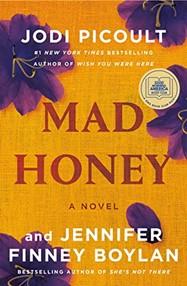 MAD HONEY by Jodi Picoult and Jennifer Boylan
The book is a collaboration between Picoult and Boylan.  They each took turns writing chapters and is told in two alternating storylines. Both narratives start on the day of Lily's death. Olivia a single mother who took over her father's beekeeping business after a messy divorce with an abusive husband, narrating in the present post the murder. Lily is a high school senior also starting over with her mother after fleeing her father, narrating backward from the day of her murder. The two women's stories are connected by Asher, Olivia's son, and Lily's boyfriend. The story is about a teen accused of murdering his girlfriend and the subsequent court case. The book covers issues about motherhood, domestic violence and, most critically to the plot, identity, especially gender identity.  What follows is a compelling murder mystery as two lives are closely examined, and painful secrets are revealed. 
---
.That's it for this newsletter

See you next month

---

Lou's Views . HBPOIN


.                                       • Gather and disseminate information
.                                  • Identify the issues and determine how they affect you
.                                  • Act as a watchdog
.                                  • Grass roots monthly newsletter since 2008