Lou's Views
News & Views / April Edition
---
Calendar of Events –
---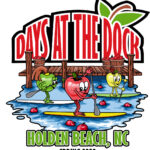 Days at the Docks Festival
April 29th & 30th 
Holden Beach 
The annual festival occurs in April or May and is sponsored by the Greater Holden Beach Merchants Association. It's the Holden Beach way to kick-off the Spring and start the vacation season. In addition to the food and arts & crafts, enjoy live music & entertainment, a horseshoe tournament and the world famous "Bopple Race". Lots of activities for the entire family!
For more information » click here
---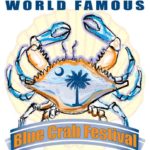 Blue Crab Festival
May 20th & 21st
Little River SC 
Little River has been celebrating the World Famous Blue Crab Festival since 1981. It is held on the waterfront in Little River and is one of the largest festivals in the Southeast. The purpose of this festival is one that supports and showcases the fabulous atmosphere of the local communities.
For more information » click here
---

Discover a wide range of things to do in the Brunswick Islands for an experience that goes beyond the beach.
For more information » click here.
---
Calendar of Events Island –
---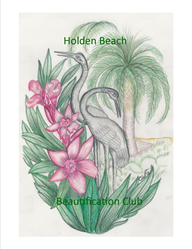 HBBC Plant Sale 
The Holden Beach Beautification Club is holding their annual plant sale on Friday, April 28th  and Saturday, April 29th  at the Vintage Construction Company, which is beside Archibald's located at 3003 Holden Beach Road. Garden products will be available for purchase. All funds generated from the plant sale are earmarked for beautification projects on the island. Visit the Beautification Club's website at http://holdenbeachbc.org/ if you are unable to attend the plant sale but would like to contribute.  
Friday and Saturday of the Spring Festival weekend
---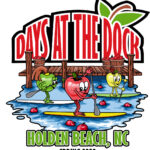 Days at the Docks Festival 
The festival occurs in April or May of each year, this year it is April 29th  & 30th, and is sponsored by the Greater Holden Beach Merchants Association.  It's the Holden Beach way to kick-off the Spring and start the vacation season. 
---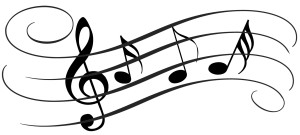 Concerts on the Coast Series
The Town's summer concert series calendar has been released! Live performances featuring local musical groups are held at the pavilion on Sunday evenings from late May to early September. The concerts are free of charge.
For more information » click here
---
Parks & Recreation / Programs & Events
For more information » click here
---
Reminders –
---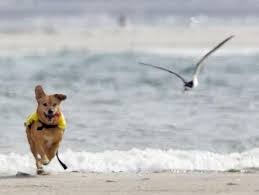 Pets on the Beach Strand
Pets – Chapter 90 / Animals / 90.20
From May 20th through September 10th it is unlawful to have any pet on the beach strand during the hours of 9:00am through 5:00pm.
Pets on the Beach Strand 
---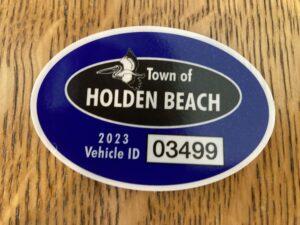 Hurricane Vehicle Decals
Property owners were provided with four (4) decals which were included in their April water bills. It is important that you place your decals in your vehicle or in a safe place. A $10 fee will be assessed to anyone who needs to obtain either additional or replacement decals. Decals will not be issued in the 24-hour period before an anticipated order of evacuation.
The decals are your passes to get back onto the island to check your property in the event that an emergency would necessitate restricting access to the island. Decals must be displayed in the driver side lower left-hand corner of the windshield, where they are not obstructed by any other items. Officials must be able to clearly read the decal from outside the vehicle.
Property owners without a valid decal will not be allowed on the island during restricted access. No other method of identification is accepted in an emergency situation. Click here to visit the Town website to find out more information regarding decals and emergency situations.
---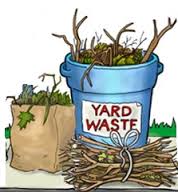 Yard Waste Service
Yard debris pick-up will be provided twice a month on the second and fourth Fridays during the months of March, April, and May. Please have yard waste placed at the street for pick-up on Thursday night. The first pickup of the season was on March 11th. No pick-ups will be made on vacant lots or construction sites.
Debris must be placed in a biodegradable bag or bundled in a length not to exceed five (5) feet and fifty (50) pounds. Each residence is allowed a total of ten (10) items, which can include a combination of bundles of brush and limbs meeting the required length and weight and/ or biodegradable bags with grass clippings, leaves, etc.
---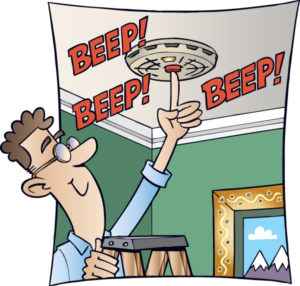 Smoke Detectors
Time change means time to check smoke detectors, too. The fire department is encouraging people to test their smoke alarms and change the battery. Smoke alarms should be replaced every 10 years, whether they are battery-operated or hard-wired.
---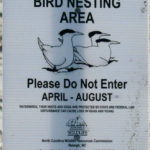 Bird Nesting Area
NC Wildlife Commission has posted signs that say – Bird Nesting Area / Please don't disturb. The signs are posted on the west end beach strand around 1307 OBW.
.
People and dogs are supposed to stay out of the area from April through November
. 1) It's a Plover nesting area
. 2) Allows migrating birds a place to land and rest without being disturbed

---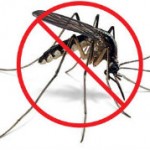 Mosquito Control
Current EPA protocol is that spraying is complaint driven
The Town is unable to just spray as they had in the past
. 1) Complaint based
. 2) Citizen request
. 3) Proactively monitor hot spots
They recommend that you get rid of any standing water on your property that you can
Urged everyone to call Town Hall if they have mosquito issues so that they can spray
Spraying is complaint based, so keep the calls coming!

---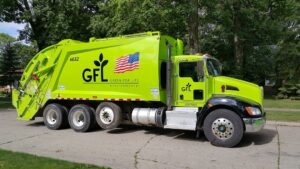 Solid Waste Pick-Up Schedule
GFL change in service, trash pickup will be twice a week. Starting the Saturday before Memorial Day through the Saturday after Labor Day: Pick-up is every Tuesday and Saturday from May 27th through September 30th
Please note:
. • Trash carts must be at the street by 6:00 a.m. on the pickup day
. • BAG the trash before putting it in the cart
. • Carts will be rolled back to the front of the house

---
Solid Waste Pick-up Schedule –
starting the Saturday before Memorial Day (May 27th) twice a week
Recycling –
starting after Memorial Day (May 23rd weekly pick-up
---
Curbside Recycling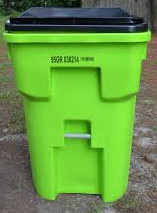 GFL Environmental is now offering curbside recycling for Town properties that desire to participate in the service. The service cost is $106.88 annually paid in advance to the Town of Holden Beach and consists of a ninety-six (96) gallon cart that is emptied every other week.

Curbside Recycling Application » click here
Curbside Recycling Calendar » click here

Recycling renewal form was sent, you should have gotten e-mail letter already
---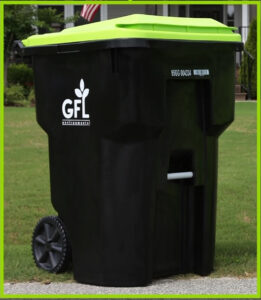 Trash Can Requirements – Rental Properties
GFL Environmental – trash can requirements
Ordinance 07-13, Section 50.08
Rental properties have specific number of trash cans
based on number of bedrooms.

* One extra trash can per every 2 bedrooms.
 § 50.08 RENTAL HOMES.
(A) Rental homes, as defined in Chapter 157, that are rented as part of the summer rental season, are subject to high numbers of guests, resulting in abnormally large volumes of trash. This type of occupancy use presents a significantly higher impact than homes not used for summer rentals. In interest of public health and sanitation and environmental concerns, all rental home shall have a minimum of one trash can per two bedrooms. Homes with an odd number of bedrooms shall round up (for examples one to two bedrooms – one trash can; three to four bedrooms – two trash cans; five – six bedrooms – three trash cans, and the like).
---
Building Numbers
Ocean front homes are required to have house numbers visible from the beach strand.
Please call Planning and Inspections Department at 910.842.6080 with any questions.
§157.087 BUILDING NUMBERS.
(A) The correct street number shall be clearly visible from the street on all buildings. Numbers shall be block letters, not script, and of a color clearly in contrast with that of the building and shall be a minimum of six inches in height.
(B) Beach front buildings will also have clearly visible house numbers from the strand side meeting the above criteria on size, contrast, etc. Placement shall be on vertical column supporting deck(s) or deck roof on the primary structure. For buildings with a setback of over 300 feet from the first dune line, a vertical post shall be erected aside the walkway with house numbers affixed. In all cases the numbers must be clearly visible from the strand. Other placements may be acceptable with approval of the Building Inspector.
---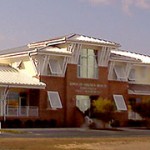 BOC's Meeting
The Board of Commissioners' next Regular Meeting is scheduled on the third  Tuesday of the month, May 16th 
---

News from Town of Holden Beach –
The town sends out emails of events, news, agendas, notifications and emergency information. If you would like to be added to their mailing list, please go to their web site to complete your subscription to the Holden Beach E-Newsletter.
For more information » click here
---
Volunteers needed
The Town is always looking for people to volunteer for their various boards and committees. If you are interested in serving, please fill out a resume form and submit it to [email protected].
---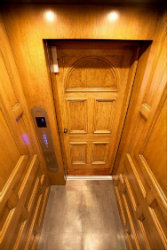 Elevators
Most states mandate that elevator systems be tested and inspected annually. Currently the state of North Carolina does not require annual inspections to be performed on all elevator systems. The use of unsafe and defective lifting devices imposes a substantial probability of serious and preventable injury to your family and guests. It is in the owner's best interest to minimize injuries and liability by scheduling an annual safety inspection to ensure the safe operation of their elevator system..
---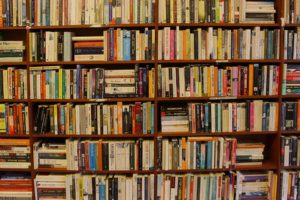 Library
If you need something to keep you busy in this colder weather, make sure to visit the island library. The library is in the upstairs of Holden Beach Town Hall. All the books were donated. Patrons of the library don't have to check out a book; they are on the honor system to return it..

---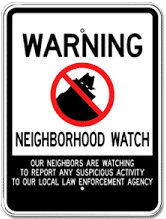 Neighborhood Watch –
• Need to look out for each other
• Call 911 if you see or hear anything suspicious
• Fill out Keep Check Request Form if you will be out of town
• Pickup copy of Protecting Your Home  
---
Storm Events –
---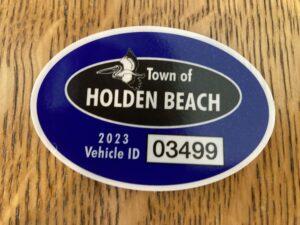 Hurricane Vehicle Decals
Property owners will be provided with four (4) decals which will be included in their water bills. It is important that you place your decals on your vehicles immediately to avoid misplacing them. Decals will not be issued in the 24-hour period before an anticipated order of evacuation.
The decals are your passes to get back onto the island to check your property in the event an emergency would necessitate restricting access to the island. Decals must be displayed in the lower left-hand corner of the windshield, where they are not obstructed by any other items. Officials must be able to clearly read the decal from outside the vehicle. Please note that re-entry will NOT be allowed if a current, intact decal is not affixed to the windshield as designated.
EVACUATION, CURFEW & DECALS
What is a State of Emergency?
A proclamation by the Town which enacts special ordinances and/or prohibitions during emergency situations to protect the public, public health and property. These prohibitions can include limitations on movement, curfews, directing of evacuations, controlling ingress and egress to the emergency area, alcoholic beverages, and more. State of Emergencies are issued in accordance with N.C.G.S. 166A-19.22.
What is a curfew?
A curfew is an order, typically during a State of Emergency, which requires all persons in the affected areas to remain on their own property. During a curfew, you are not free to move about public domain areas or on others' property. Violations of a curfew could lead to arrest in certain situations.
What is a voluntary evacuation?
A voluntary evacuation creates a recommendation for all parties in the affected area to get their affairs in order hastily and evacuated.
What is a mandatory evacuation?
A mandatory evacuation means you must leave the area in which an order has been issued. With recent changes to the laws in North Carolina, you no longer have the option of staying in an area under an order of mandatory evacuation.
Why is the sewer system turned off during a storm/event?
Often the sewer system is turned off during storms which have the potential to create significant flooding on the island. The system is turned off to protect its integrity. If it were left on, it could pose a significant threat to the public health. When the system is manually shut down, it also greatly reduces the time needed to bring it back up after an event which equates to getting residents and guests back on the Island much faster.
Why is there a delay for decal holders to get back on the island once a storm ends?
After a storm, many things must occur before even limited access can be allowed. Some of those things include making sure the streets are passable; the sewer system must be restarted to comply with State laws; the utilities (water, sewer, electricity, propane supplies) must be checked to ensure no safety risk are present; and the post-storm damage assessment team needs to perform an initial assessment.
Where can I get up-to-date information during and after a storm or State of Emergency?
You can sign up for the Town email service by clicking here. The newsletter, along with the Town's website will be the main sources of information during an emergency situation. Links to the Town's official Facebook and Twitter pages can be found on the website. You can also download our app for Apple and Android phones by accessing the app store on your smart phone and searching Holden Beach.
Please refrain from calling Town Hall and Police Department phone lines with general information questions. These lines need to remain open for emergencies, storm management and post-storm mitigation. All updates concerning re-entry, general access, etc. may be found on the Town's website and other media outlets.
Why do I see others moving about the island during a curfew?
If a curfew order is in place, you must stay on your own property. You may see many other vehicles moving about the Island. We often receive assistance from other local, state, federal and contract personnel during events. It is likely these are the personnel you are seeing, and they are involved in the mitigation process for the event. Please do not assume that a curfew order has been lifted and/or you are free to move about the island.
Can I check my friends' property for them?
If a curfew order is in place, you may ONLY travel to your personally owned property. Traveling about the Island to check on others' property is not allowed. is in place, you may ONLY travel to your personally owned property. Traveling about
Who can obtain decals?
Only property owners and businesses who service the island can obtain a decal.
How do I get decals for my vehicle…?
If I am an owner?
Decals will be mailed out in water bills to property owners before the season starts. Those owners who need additional decals can contact Town Hall. A fee may apply, please check the current fee schedule.
If I am a renter?
You must contact the owner of the property to obtain a decal.
If I am a business owner on the Island?
You must contact Town Hall to obtain a decal.
If I am a business owner off the Island that provides services on the Island?
You must contact Town Hall for eligibility and to obtain a decal.
When does my decal expire?
All decals expire on the last day of the calendar year as indicated on the decal.
Where do I put my decal on my car?
Decals must be displayed in the lower left-hand corner of the windshield, where they are not obstructed by any other items to include window tinting, other decals, etc. Officials must be able to clearly read the decal from outside the vehicle. Please note that re-entry will not be allowed if a current, intact decal is not affixed to the windshield as designated.
How do I replace a decal if I get a new vehicle?
If you trade a vehicle or otherwise need a replacement decal, you may obtain them from Town Hall during normal business hours. A fee may apply, check the current fee schedule.
Can I obtain a decal right before an emergency occurs?
While most of the storms we deal with are tropical in nature with some type of advanced warning, we do experience many other types of events that could create a State of Emergency without warning. All eligible parties should obtain decals as early as possible each year to avoid being denied access to the Island. Decals shall not be issued during the 24-hour period prior to an anticipated order of evacuation so staff can concentrate on properly preparing the Town for the storm/event.
Can I use a tax bill or another document for re-entry?
No. You MUST have a decal to re-enter the Island until it is open to the general public.
How does re-entry after a storm during a State of Emergency work?
The bridge is closed to all vehicle access, except for official vehicles. Once those with proper decals are allowed access, they must conform with the current rules in place by the specific State of Emergency Order. After all hazards have been rendered safe, the bridge will be opened to the general public. A curfew could remain in effect however, to ensure the safety and security of the Island and its residents and guests. Please understand this process typically takes days to evolve and could be significantly longer, depending on the amount of damage sustained. Please refrain from calling for times for re-entry, as those are often not set on schedule. Instead, stay tunes to local media outlets and official social media accounts for accurate updates.
How can I check on my property if access is limited to the Island?
Once it is safe, property owners with valid decals will be allowed back on the Island after a storm/event. At this point, you can travel to your property, in accordance with the rules of the specific State of Emergency Order currently in place.
If you live out of the area, please do not travel to the Island until you are certain you will be allowed access. Stay tuned to those media outlets and email services that are of official nature for this information. Also, be certain you have your current, valid decal properly affixed to your vehicle.
It is a good idea to be sure your contact information is current with the Town tax office as this is the location Town officials will use in the event you need to be contacted.
For more information » click here
NC General Statute 166A-19.22
Power of municipalities and counties to enact ordinances to deal with states of emergency.
Synopsis – The governing body may impose by declaration or enacted ordinance, prohibitions, and restrictions during a state of emergency. This includes the prohibition and restriction of movements of people in public places, including imposing a curfew; directing or compelling the voluntary or mandatory evacuation of all or part of the population, controlling ingress and egress of an emergency area, and providing for the closure of streets, roads, highways, bridges, public vehicular areas. All prohibitions and restrictions imposed by declaration or ordinance shall take effect immediately upon publication of the declaration unless the declaration sets a later time. The prohibitions and restrictions shall expire when they are terminated by the official or entity that imposed them, or when the state of emergency terminates.
Violation – Any person who violates any provisions of an ordinance or a declaration enacted or declared pursuant to this section shall be guilty of a Class 2 misdemeanor.
---
Turtle Watch Program –
---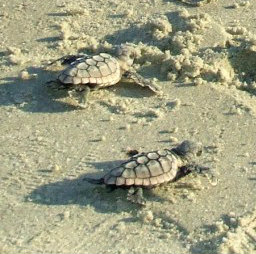 Turtle Watch Program – 2023

• The first nest of the 2023season was on ???
   • Average annual number of nests is 57
Members of the patrol started riding the beach every morning on May 1 and will do so through October looking for signs of turtle nests.
For more information » click here
---
Upon Further Review –
---
In the continuing saga of Mark Saunders and the Coastal Companies …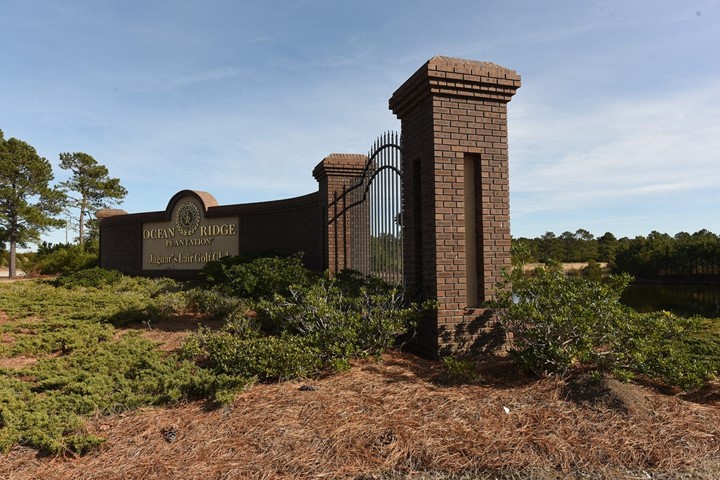 The 'Cadillac' of Brunswick: After promises of grand homes, owners left with huge losses
In 2007, Gary Gaglione was working toward his goal of retiring on North Carolina's coast. He thought he had found the perfect place to call home: Ocean Ridge Plantation. At the time, the development had several successful neighborhoods and a fifth called Jaguar's Lair was in the works. "It was supposed to be the Cadillac of the development," Gaglione explained. "Basically, the best one yet." At the time, Brunswick County was experiencing a real estate boom, and lots in Jaguar's Lair were selling for more than $250,000. Believing it a good investment, Gaglione purchased a lot. He looked forward to building his retirement home. More than 15 years later, Jaguar's Lair is a far cry from the promised land pictured in the marketing materials. Orange pipes protrude from the ground waiting for homes that were never built, and dirt paths exist where roads were supposed to be. Lots bought there for more than $200,000 in 2007 are now regularly appraised at less than $20,000. A recent update suggests some improvements, but lot owners believe it's long overdue. They say a combination of bad business practices, the housing market collapse, years of inaction, and no relief from increasing homeowners' association fees have shattered the dreams they once had and left them trying to recoup a fraction of the money they invested.
Big promises, big prices
In 2008, Donald Dunn was looking for an investment property. He wanted it to be a place he might call home one day. He found Ocean Ridge, and there he learned about Jaguar's Lair. Marketed by Coastal Communities, a division of The Coastal Companies founded by developer and builder Mark A. Saunders, Jaguar's Lair would be the newest phase of Ocean Ridge. "It was going to be unique," Dunn explained. "It was going to be part of Ocean Ridge, but its own separate development with its own golf course not accessible to Ocean Ridge members, only those living in Jaguar's Lair." Dunn perused the lots and found one he liked. He recalled it being a high-pressure environment. "We were under the impression that lots were selling, and we wouldn't get the lot we wanted if we didn't buy immediately," Dunn said. "So, we bought the lot and paid through the nose like everybody else." Though he can't recall the exact amount he paid, he remembers it was close to $300,000. Gaglione also fell in love with the Jaguar's Lair section of Ocean Ridge. It offered golf, amenities, and nearby Sunset Beach. At the time, there were even plans to build a water park near the development. "My dream was to build and retire down here and have a legacy for my kids and grandkids," he explained. Gaglione paid for a lot platted for the tenth fairway of the Jaguar's Lair golf course.
Market crash, progress stops
Dunn recalled soon after he purchased his lot, the housing market crashed, and at that point, work on Jaguar's Lair seemed to stop. Lot owners, like Dunn, Gaglione and many others, were unable to build homes due to a lack of infrastructure. This led to a years-long battle between Coastal Communities and Sunset Beach. The StarNews reached out to The Coastal Companies and Ocean Ridge, but officials declined to comment. According to a news release dated Jan. 13, 2015, the dispute began in 2014 when the town refused to release the bond for section one of Jaguar's Lair due to what it claimed was incomplete infrastructure. In the release, the town also alleged Coastal Communities declined to meet "despite repeated requests to continue bargaining." With mediation reaching an impasse, the town called the bond, resulting in a court battle that would not end until August 2017. According to an agreement, the developer would complete infrastructure work in sections one and two of Jaguar's Lair.
Infrastructure years in the making
In 2018, Sunset Beach began receiving progress reports from Coastal Communities about Jaguar's Lair. The most recent one, dated Feb. 2, 2023, stated the sewer system had passed all testing, installation of water services to all lots had been completed, and the contractor was "performing clean-up work, such as grading disturbed areas and preparing for a walk through with Brunswick County." The letter also stated electric conduit had been installed at road crossings, survey work for road construction was under way, and a contractor was scheduled to demolish and remove the remnants of the old clubhouse structure, which was deemed "an unsafe building that is dangerous to human life" more than four years earlier. While the demolition and removal were scheduled to be completed by January 31, the letter stated, "the contractor requested an extension — as has been the norm over the past few years." At press time, Sunset Beach Town Administrator Lisa Anglin said the town had not received any progress updates since February. Anglin did say work in Jaguar's Lair is progressing. "Section 1 is complete and property owners can build homes now," Anglin said in an email. "Once section 2 is completed, property owners will be able to build." Anglin did not indicate a timeline for the completion of infrastructure in section two but did say the property lies in Sunset Beach's extraterritorial jurisdiction. Those wishing to build homes will work with the town's building inspections department for permitting. When asked if the developer Mark Saunders and the Coastal Companies was committed to finishing the development in Jaguar's Lair, Anglin said it is the town's "understanding that the developer will complete installation of the required infrastructure." "We are not aware of what company will construct homes," she said.
Plummeting values, increasing fees
For years, those owning lots in Jaguar's Lair have watched and waited, hoping one day their investments will pay off. Gaglione attempted to rally a group of Jaguar's Lair lot owners to file a class action suit. But he noted after hearing previous lawsuits were unsuccessful and learning it could cost around $50,000 with no promise of a victory, no one was interested in joining him. Meanwhile, Gaglione and Dunn have seen their lot values plummet. According to Brunswick County tax records, Gaglione's lot, which is assigned an address of 7535 Wallace Place SW, lists a 2007 sales price of $326,000 and indicates a current appraised value of $12,300. Dunn said he saw his lot value decrease to around $5,000. Both men claim while their lots remained unbuildable, they had to continue paying the full amount of HOA dues. "We got stuck supporting the lifestyle of the Ocean Ridge folks even though we couldn't do anything about our own situation," Dunn said. After being notified of his annual HOA assessment of $1,872, Gaglione sent a letter to the Ocean Ridge Homeowner's Association arguing the Jaguar's Lair lot owners should be exempt from HOA fees because according to the development's covenants, "any lot which is not approved by a governmental agency for residential use" is exempt from "Base Assessments, Village Assessments, and Special Assessments." In the letter, Gaglione stated since purchasing his lot in 2007, he has paid a total of $12,956 in HOA fees, despite not being able to build a home. He added he would not pay the 2022 fees. Also tired of paying increasing HOA fees, Dunn contacted the Ocean Ridge sales office about putting his lot on the market and "got a bite" the following day. "Last week, we bit the bullet and sold our lot," he said. Dunn said it went for $20,000 to a couple from New York, and while it sold for about 10 percent of the original sales price, he said he's fortunate to have received that much. For both men, any dream of one day settling in Ocean Ridge has been shattered. Originally from Delaware, Dunn now lives in Charlotte and has purchased a home on the beaches of Delaware where he hopes to spend part of his retirement. Gaglione still owns his lot with the hope of selling it for more than its current tax value. "I'm not asking anyone to make up for my initial stupidity," he said, with a chuckle. "I'm just hoping to get $30,000 or $35,000 for it when the infrastructure is done." Gaglione still lives in New Jersey and has no plans to build in Ocean Ridge. But he hasn't completely written off moving to Brunswick County. "I'd seriously consider St. James or another community in that area," he said.
Read more » click here
---
Corrections & Amplifications –
---
Holden Beach paid parking season arrives: Here's what it will cost
Located between Ocean Isle and Sunset Beach, Holden Beach began its paid-parking program May 1, 2022 with Otto. Rates have increased slightly from the first season, which runs April 1 through Oct. 31, 9 a.m. to 5 p.m.
Last year, the beach town charged $3 an hour, $15 a day, $60 per week, and $150 annually to access more than 500 spaces.
Rates in the 2023 season are:
Hourly: $4 up to four hours
Daily: $20 for duration longer than four hours
Weekly: $80 per seven consecutive days
Annually: $150
Violations are $50 with a $25 late fee in effect after 30 days. A collection agency will take over citations that aren't paid in 60 days.
The 2022-2023 fiscal year budget in Holden estimates it will receive $10,000 in parking violations, as well as $55,920 for off-street parking revenue and $192,018 for on-street parking. Part of parking revenue will go toward paying off bond obligations for the town's purchase of Holden Beach Pier, according to the StarNews.
The $4.3 million capital plan to restore the building and pier will come with $3 million approved by the Local Government Commission last year and the remaining $1.3 million will be covered by Beach Preservation/Access and Recreation/Tourism fund.
Read more » click here

Town of Holden Beach Newsletter
Paid Parking on Holden Beach
Paid parking will be enforced April 1st – October 31st in all Holden Beach designated parking areas. It will be enforced from 9:00 a.m. – 5:00 p.m. daily, with free parking before and after that time. All parking will use license plates for verification. 
As a reminder, Holden Beach uses the "SurfCAST by Otto" parking solution. Annual passes are now available for purchase on the mobile app. You will also be able to purchase passes by scanning the QR-codes located on the parking signs for access to https://surfcast.ottoconnect.us/pay.
 Rates for the 2023 season are as follows:
$4 per hour for up to four hours
$20 per day and for any duration greater than four hours
$80 per week (seven consecutive days)
 Annual Passes:
$150 per calendar year for a single vehicle
$300 per calendar year for two vehicles
Handicap parking is free in designated handicap spaces and only with a valid license plate or hangtag.
Parking rates can be paid via credit card, debit card or PayPal. 
Visit https://hbtownhall.com/paid-parking  for more information and to view a table with authorized parking areas. 
---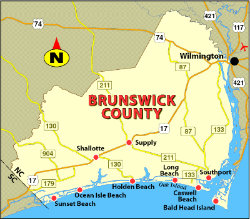 Brunswick is once again the fastest-growing county
Brunswick County has once again topped the list as the fastest-growing county in the state. The county's population increased by 8,250 from 2021 to 2022, according to Census Bureau estimates. That's a growth rate of 5.7%, the highest in North Carolina. Brunswick County Planning Director Kirstie Dixon says being between Wilmington and Myrtle Beach, South Carolina, has contributed to the fast growth. "A lot of their growth is spilling over into Brunswick County. [Brunswick has] a lot of bedroom communities to both Myrtle Beach and to Wilmington," she said. "Plus we have the gorgeous beaches." Brunswick is also the fastest-growing county since 2020, with the population increasing by 12% in that time, according to the Census Bureau. While Dixon says the growth is mostly positive, it brings a few challenges common to other fast-growing areas as well. "One of the main challenges is affordable housing," she said. "Even though Brunswick County is vast, and one of the things we do have is land area, it's still really impactful from an affordable housing standpoint."
Read more » click here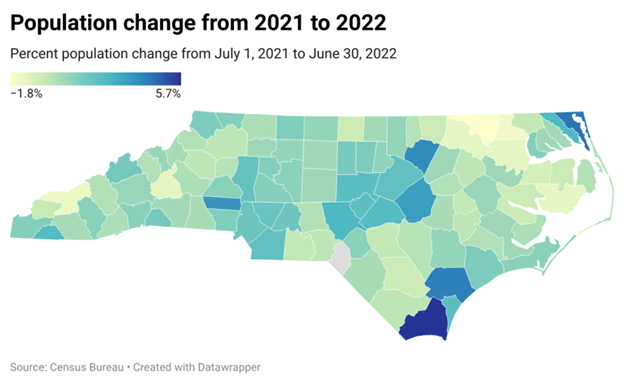 Census report: Brunswick County ranks in top 10 fastest-growing in nation
One county in the region ranked in the top 10 in percentage growth on the U.S. Census Bureau's latest round of estimates. Ranking seventh is Brunswick County — the only North Carolina area to make an appearance among the highest rankers. All 10 were in the South or West. Whitman County in Washington state secured number one, with half the top 10 containing Texas counties. The U.S. Census released the data last week as part of its 2022 Vintage Report. It accounts for deaths, births and migrations each year after the decennial count, last conducted in 2020. Brunswick is North Carolina's 22nd largest county by population and fourth by total area, covering almost 1,000 square miles. Between July 2021 and 2022, the vintage report shows its population ballooned by 5.7% — going from 144,814 to 153,064. That's an 11.9% increase from April 2020 when 136,694 people were tracked living in the area. Compared to the 2010 Census (107,431), it's more than a 40% increase in 13 years. North Carolina's population as a whole increased 2.5% since the Covid-19 pandemic began, from 10.4 million in 2020 to almost 10.7 million in 2022. The Tar Heel state secures the ninth spot nationwide in percentage growth.
Read more » click here
New data: Brunswick population growth among highest in country, outpacing New Hanover
Brunswick County's rapid population growth continues to rank among the highest in the state, but new data now suggests it's also among the fastest growing counties in the nation. According to data released by the U.S. Census Bureau in March, Brunswick County ranks seventh in the country for population percentage growth from 2021 to 2022. While many counties in the nation are seeing population growth and decline patterns return to pre-pandemic rates, Brunswick County is among a few still seeing expedited growth following the pandemic. In July 2021, the county had an estimated population of 144,814. That number rose by 8,250 residents to 153,064 in July 2022 – a 5.7% increase in one year. Brunswick County is the only North Carolina county to rank in the list. Five Texas counties also made the cut, including one that also saw a 5.7% increase in population from 2021 to 2022, the data notes. Counties in Washington, Florida and Georgia rounded out the list. The data reflects the recent trend that the nation's southern and western states are seeing the most population gains. In April 2020, Brunswick County had an estimated population of 136,694. Since roughly the start of the COVID-19 pandemic, the county's population has grown nearly 12%. Data released last year shows between April 2020 and July 2021, Leland grew by 8.6%, bringing its total population to 25,974. While neighboring Cape Fear counties New Hanover and Pender have seen steady population growth since 2020, Brunswick far outpaces the two. As of 2022, New Hanover County claims nearly 82,000 more residents than Brunswick County, with an overall population of 234,921. But, New Hanover County saw just a 2.17% increase in population from 2021 to 2022. Pender County's population rose over 4% to 65,737 people from 2021 to 2022.
Read more » click here
---
Odds & Ends –
---
2023 Brunswick County Revaluation Assessment Notices are Heading Your Way
Brunswick County property owners will receive their official new assessed value notice in the mail over the next week following the successful completion of the 2023 Revaluation. A revaluation (also known as a reappraisal) is a routine update to property tax values to bring them back in line with the current sale price of properties, as required by North Carolina law.
Regardless of whether your assessed value increased, decreased, or remained about the same, here are four points to consider if you have concerns about how it might affect your property taxes in the future:
An increase in your property value does not necessarily mean your tax bill will increase.
It is impossible to determine how your new assessed value affects your next property tax bill until the County, your municipal government, and/or other public entities that serve your property adopt their FY 2024 operating budgets and set tax rates (typically in late spring/early summer).
Be cautious of claims about how much property taxes are increasing or changing, whether by dollars or percentage. Wait for your official tax bill this July/August 2023, which will be calculated using your local governments' and public entities' yet-to-be determined FY 2024 tax rates.
Property values did not change uniformly throughout the county or even within each city or town—a lot depended on market conditions and recent sales in your neighborhood.
 You can also see your latest assessed value on the Tax Office's online Property and Tax Information Database. The department's Property Record Card search tool also allows users to see the latest data on market values and sales for your property and other properties in your area.
All property owners have the right to appeal their values. The property owner is responsible for supplying information which supports their opinion of market value for the property in question.
If you wish to prove that your value is different from the amount stated on the notice, you can submit an appeal to our Tax Department online, by mail, or in-person. Learn more about the process and valid reasons to appeal your value at brunswickcountync.gov/appeals.
We will share more information and updates on the 2023 Revaluation, as necessary. Learn more about the revaluation and see answers to our most frequently asked questions at brunswickcountync.gov/revaluation.
The Brunswick County Tax Office is open to discussing the revaluation and the appeals process with property owners. Contact the office at 910-253-2811 anytime Monday through Friday from 8:30 a.m. to 5 p.m. or email [email protected].
For more information » click here
You should have received an official new assessed value notice in the mail.
Brunswick County residents concerned about taxes as property values rise
Brunswick County is experiencing growing pains as the latest tax reassessment led some homeowners' properties to rise in value by up to 75 percent. "Ours went up 76 percent," said Heather McCain, who checked her property value online after seeing a Facebook post about it on Monday. "That's despite the fact that when this property was last assessed, it was attached to 5 more acres. They lowered our land value and raised our home value." Neighbors across the county are reporting similar stories — a major change in home value since the last reassessment four years ago. In Calabash, Tommy Hall has kept an eye on the mailbox for his reassessment notice. Then, he found out he could check the results online. "I was pretty surprised," said Hall. "I was expecting something around $398,000. When I looked and the first digit you see is a four, I was like, 'oh wow, this is pretty good.'" On the other end of the county in Leland, the Joneses saw similar results. "We were like 'oh my gosh, I can't believe it, how much they've gone up,'" said Maggie Jones. "Then at work today, I was like 'hey, have y'all looked at the new rates,' and they were like 'what are you talking about?' Everybody's went up a 100 thousand or more, but the percentages are different. Ours was 37 percent, but we saw some that were 60 percent." While excited to see the higher numbers, they are also leery of the potential downside. What does this mean for property taxes? "Your property tax bill is going to be affected by your county and your municipal tax rates that have not been set yet," explained Meagan Kascsak, a spokesperson for Brunswick County. "We're working on the budgets in the county and your municipalities." Brunswick County commissioners and leaders on the municipal level won't vote on a budget for the 2023-2024 fiscal year for another couple of months. Depending on what they decide, your property tax bill could go up, stay the same or even drop. Brunswick County's property tax rate has been 0.485 percent since 2019. Those taxes include real estate, motor vehicles, personal property and public service. It makes up more than 62 percent of the county's annual revenue, with property taxes from real estate producing the most income of the four. Those tax dollars go to a number of county services, so Hall says he won't mind it if he ends up shelling over some extra cash. "In Calabash, they have a senior citizens' center," said Hall. "I've been in there a couple of times. You know, I'd like to see some of the tax money going to that." While the Joneses are also happy to help make the county a better place to live, they know higher prices might not be good news for everyone. "If $270,000 is the starter home price, that's horrible for young people, first-time homebuyers and things like that," said David Jones. "I don't like that part of it. That bothers me that maybe they can't get into a house, they're going to have to live in an apartment and that's a shame that they may not have homeownership down the road." Furthermore, if the reassessment does lead to some people seeing higher property tax bills this summer, it could cause problems for those on a fixed income. "Those are definitely concerns we think about any year we're doing a budget, regardless of if it's a reevaluation year," said Kascsak. "We're always going to look year-to-year at how we can provide the services that our residents need while making sure that we're at a tax rate that is a realistic and responsible tax rate for our community." Anyone with questions about the assessment is encouraged to contact the county's tax department, especially if they feel a mistake may have been made during their reassessment. The Joneses say they called the department Monday morning because the report incorrectly said their property had a generator, so making sure the county corrected that mistake will hopefully save them money.
Read more » click here
---
Brunswick NC – Property Record Card
New tool for BC assessment info
---
From appeals to tax rate changes, 8 things to know about Brunswick's property revaluations
Brunswick County has mailed out its 2023 property tax revaluations, and residents across the board are seeing increases in their property values. But what does that really mean?
Here are eight things you need to know.
What is a property revaluation?
A revaluation, sometimes called a re-appraisal, is an update to property tax values, occurring routinely to ensure property tax values are in line with current real estate sales prices. Per North Carolina General Statute 105-286, each county must conduct a revaluation at least once every eight years. Most counties conduct revaluations every four years. Brunswick County's last revaluation was effective Jan. 1, 2019.
When does the 2023 revaluation take effect?
The 2023 revaluation becomes effective on Jan. 1, 2023. New values will be reflected on the tax bills mailed out this summer.
Does my property have to be revalued?
While North Carolina state law does not allow anyone to "opt out" of the property revaluation process, residents may qualify for relief. Among them are the Elderly or Disabled Homestead Exclusion, the Disabled Veteran Homestead Exclusion, and the Homestead Circuit Breaker. Also, properties presently used for agriculture, horticulture or farmland may qualify for relief. To find out more about tax relief, call the Brunswick County Tax Office at 910-253-2811, or email [email protected].
Can I appeal my revaluation?
Yes. Residents can appeal their property revaluations if one of two conditions apply: the new value is significantly higher or lower than the actual fair market price, or if the new value is inconsistent with the values of similar properties.
There are three levels of the appeals process. They are:
Informal review: This is an appeal with the tax office, which allows for a discussion about the property. This can occur through an in-person meeting or a phone call.
Formal appeal: This requires an appointment for a hearing before the Brunswick County Board of Equalization and Review.
Property Tax Commission: Property owners who are not satisfied with the results of the county-level appeal may appeal to the Property Tax Commission in Raleigh. This is a hearing and requires an appointment.
For more information about the appeals process, Real Property Appeals – Brunswick County Government (brunswickcountync.gov).
How will this affect my tax bill?
An increased revaluation doesn't always equate to a much higher bill. While the property's value is part of the equation, it is also dependent on the tax rate. The Brunswick County Board of Commissioners set the tax rate as part of the county's fiscal budget cycle. The fiscal year 2024 budget, which runs through July 1, 2023 through June 30, 2024, and the tax rate will be finalized prior to July 2023.
What is the current tax rate?
The current tax rate for Brunswick County is 0.485 cents per $1,000 of property value.
What will county leaders do?
Some county leaders are already receiving feedback. Commissioner Mike Forte said in the last week he has been answering calls, emails, texts, and social media messages from concerned residents. Commissioner Frank Williams also has received calls from those who were concerned by their increased home valuations. Both Williams and Forte said they see the county lowering its tax rate. "Our manager will present us with a revenue neutral budget option that lowers the tax rate," Williams said. "I'm strongly inclined to move in that direction and am hopeful that other board members will do the same." Forte said at this point, no new tax rate has been proposed, but he believes it could be as much as 30 percent. He added the county was not trying to make money with the revaluation. "We have enough money to run the county and do the things that we need to do, and we're just trying to keep it there," Forte said. He added that when it comes to the different municipalities, each one will set its own tax rate, which the county has no control over. He added that he hopes to see some of the municipalities decrease their rates as well.
Read more » click here
Revenue Neutral Tax Rate
According to G.S. 159-11, the revenue-neutral property tax rate is the rate that is estimated to produce revenue for the next fiscal year equal to the revenue that would have been produced for the next fiscal year by the current tax rate if no reappraisal had occurred.
Cities with the most expensive homes in North Carolina
Stacker compiled a list of cities with the most expensive homes in North Carolina using data from Zillow. Cities are ranked by the Zillow Home Values Index for all homes as of January 2023. The charts in this story were created automatically using Matplotlib. The most expensive city on the list has a typical home value of $968,339, which is 346% higher than the state average of $302,275.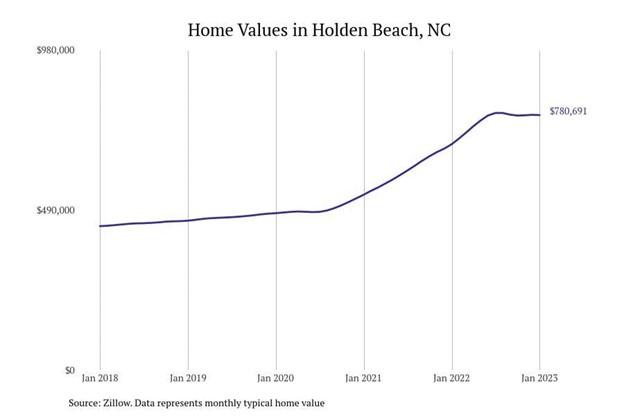 #12. Holden Beach
– Typical home value: $780,691
– 1-year price change: +12.9%
– 5-year price change: +77.1%
– Metro area: Myrtle Beach-Conway-North Myrtle Beach, SC-NC
Read more » click here
Budget Workshop
Revaluation
Brunsco – every 4 years
Tax base increased 73%
2023 = $2,372,324,888
2022 = $1,373,078,863
Revenue Neutral Tax Rate = 12.02 cents
Tax rate applied to new tax base that generates ad val = to last year's $ & adjusted for average growth
Town required to publish in ordinance


---
Brunswick County sets deadline for appealing assessed property values
Brunswick County property owners can now see their latest assessed value on the Tax Office's online Property and Tax Information Database following the completion of the 2023 Revaluation. The final date to request an appeal for 2023 assessed values is April 24 at 5 p.m. when the Brunswick County Board of Equalization and Review adjourns. The Brunswick Co. Tax Office will consider an appeal to an owner's value valid if it is significantly higher or lower than its actual fair market value as of Jan. 1, 2023, or if it is inconsistent with the values of similar properties. They will not consider an appeal if there is a percentage increase or decrease from the previously assessed value, a percentage increase or decrease as compared to any area's average increase or decrease, or the owner's financial ability to pay an anticipated tax. Property owners are responsible for providing information that supports their opinion on the market value of their property, including recent appraisals, perk tests or recent sale prices of comparable properties. A change in value will only be considered if the property owner can show evidence that the appraised value is substantially over or under market value.
 The following are three levels to the appeals process:
Informal Review:

An informal appeal with the Brunswick County Tax Office to discuss your property's characteristics. Anyone not satisfied with the results of this meeting or phone call can appeal to the Board of Equalization and Review.

Formal Appeal:

A hearing, appointment only, before the Brunswick County Board of Equalization and Review. Anyone with the results of the hearing can appeal to the North Carolina Property Tax Commission in Raleigh.

PTC Appeal:

A hearing made by appointment only before the North Carolina Property Tax Commission in Raleigh.
"It is impossible to determine how your new assessed value affects your next property tax bill until the local governments and/or other public entities that serve your property adopt their FY 2024 operating budgets and set tax rates (typically in late spring/early summer). Because of this, be cautious of claims about how much property taxes are increasing or changing, whether by dollars or percentage. An increase in your property value does not necessarily mean your tax bill will increase," the Brunswick Co. Tax Office wrote in a press release. To learn more about the process to appeal, visit the county's website here. You can submit an appeal online, by mail, or in person. County staff advises signing and submitting the appeal form to avoid any delays in processing appeals through unscheduled appointments and phone calls. To learn more about the 2023 Revaluation, visit their FAQs page here. Anyone with questions about revaluation should call the dedicated line (910-253-2220) or the general information line (910-253-2811) on weekdays from 8:30 a.m. to 5 p.m. You may also email your questions to their email.
Read more » click here
Brunswick towns grapple with tax rates after county revaluations. Here's what to know.
Earlier this year, many Brunswick County residents were surprised when they got their property revaluations in the mail. Many residents have expressed concern about how an increased valuation could impact their property tax bills. County officials have said they plan to maintain a revenue-neutral budget with a significant reduction in the county's tax rate. But what about the county's municipalities? Here are five things you need to know.
Who determines the municipal property tax rates?
While every resident within county pays county taxes, those that live in one of Brunswick's 19 incorporated areas will also pay municipal property taxes. The governing board for each municipality sets its own tax rate, and that rate can vary significantly throughout the county.
Holden Beach current tax rate:
County Rate                .4850
Municipal Rate            .2000
Combined Rate           .6850
What exactly does revenue-neutral mean?
A revenue-neutral tax rate is the rate that would continue to bring in the same total amount of tax dollars despite the increased property valuations. With a revenue-neutral budget, an increase in property tax values is offset by a tax rate decrease, which maintains the same revenues as the prior year.
What is the revaluation based on?
Property revaluations, or reappraisals, are based on current sales prices and market values, which may vary by area or municipality.
Will Brunswick's municipalities adopt revenue-neutral tax rates?
Some municipalities have indicated they intend to lower their tax rates to alleviate some of the burden on residents. "Yes, we are looking at all options, but it is our intention to lower the tax rate in Shallotte," said Shallotte Town Manager Mimi O'Sullivan Gaither. "I don't have definitive amounts as of yet since we are still having budget workshops." Like Shallotte, most of the county's municipalities are waiting until they begin to work through their budgets to consider a tax rate. "A tax rate for the upcoming fiscal year has not been formally proposed, as that will be determined by the Town Council in the upcoming Budget Workshops, and ultimately voted on as part of the approved Budget," Oak Island spokesman Mike Emory said. Most local government units will not finalize their budgets and approve tax rates until May or June.
Can I appeal my tax revaluation?
The final date to request an appeal for 2023 assessed values will be at 5 p.m. on Monday, April 24. But those who wish to appeal should contact the Brunswick County tax office at 910-253-2829 as soon as possible to file.
Read more » click here 
---
This and That –
---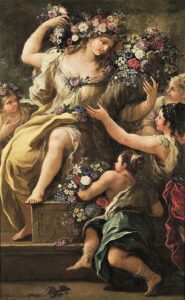 Pretty and sustainable: Why native NC plants can be good for your garden and the coast
One day it's 72 degrees during the day, and 35 degrees at night. The next day, it's a high of 40 degrees and lows well below freezing for days on end, before returning to the 70s for good measure. Welcome to winter in coastal North Carolina. Summer can be just as schizophrenic, with a months-long drought headlined by temperatures reaching triple digits ended by a tropical storm that dumps a foot of rain over three days … followed by another long drought. For those coastal residents looking to test their green thumb, the region's weather can make landscaping a challenge − never mind trying to grow something in our sandy soil. And with so many people moving to North Carolina from other parts of the country, what plants they grew up with in, say, Connecticut, might not be the right ones for success in a backyard along the Intracoastal Waterway. Realizing the challenges facing residents, along with the budding industry of going native, horticulturalists and plant lovers from several organizations came together roughly five years ago and formed the Coastal Landscapes Initiative (CLI). "We really wanted to see if we could help people, educate them on how they can practice sustainable landscaping at the coast, which includes a number of things including how you water, how you fertilize, how you manage your stormwater, and where you plant," said Gloria Putnam, a coastal resources and communities specialist with N.C. Sea Grant. With runoff among the biggest threats to coastal water quality, managing how properties control how much water they use and where it goes is vital − and a key part of that is what landscaping you choose. Putnam said vegetation is often the things removed from a property before it's developed, and the last thing that's put back. "Often we remove the vegetation and then plant back with vegetation that doesn't provide the benefits that native vegetation did," she said. "It changes the dynamics of the site, so the idea was can we move the needle a little bit on this to see if we can provide information to people who are ready to do things a little differently." Climate change is another reason coastal homeowners might want to go native when it comes to their gardens. With natives often more drought- and heat-tolerant than non-native plants, and with longer periods of dry, hot weather forecast for North Carolina in coming decades, they could be a hardier bet than exotics from another part of the country or world. Native coastal plants are also generally better able to withstand salt water, which can make them a better alternative for waterfront homeowners with sea levels projected to keep rising in coming decades and tide surges set to increase. In the latest edition of N.C. Sea Grant's Coastwatch magazine, the Coastal Landscapes Initiative has recommended a dozen plants and trees that are beautiful, environmentally beneficial, cost-efficient and adapted to thrive in the coast's harsh conditions. Some of the plants might not be well known to many, and you might have to look beyond your nearby big-box retailer to find them. They also might be a bit more expensive than more common and popular plant species, since demand dictates supply. "In some cases, you might have to look hard, but they're out there," Putnam said, adding that local cooperative extension offices and CLI's website can help folks find nurseries that offer them. The local offices and many public gardens also often have native plant gardens, so homeowners can see what the plants look like in a real-world setting.
Here's a look at some of the group's native plant picks:
Little bluestem
A warm-season bunchgrass that gets its name from its bluish-green springtime growth. Putnam said the grass is salt tolerant and, once established, very drought tolerant. "It's an attractive plant," she said. Bluestem performs best in well-drained soils in full sun. It also tolerates a wide range of soil conditions, including clay.
Wild indigo
A drought-tolerant plant that thrives in full or partial light, wild indigo is also known as Baptisia. The plant is long-lived, low-maintenance, virtually pest-free and its spring-blooming flower spires are real attention getters − and not just for humans. Bumblebees and other pollinators love wild indigo. "It's a lovely plant," Putnam said. "It takes a while to get established, but it adds a lot of color and structure to a garden."
Goldenrods
Like a bit of color in your garden in the fall that also can help attract a variety of insect pollinators and butterflies, including the monarch butterfly? Then goldenrods are for you. Putnam said goldenrods are shade-tolerant and very easy to maintain, tolerating poor soils. "That's the great thing about native plants," she said, adding that the plant is an "insect magnet" and blooms for a very long time.
American beautyberry
An understory shrub. the plants provides a myriad of advantages for homeowners and their gardens' winged guests. In the spring, American beautyberry's flowers attract pollinators. The plant follows that up in the fall by producing purple berries that draw songbirds to the garden. And if that wasn't enough, the shrub's leaves repel mosquitoes and ticks. The plant is also very resistant to pests and is largely drought tolerant.
Sweet pepperbush
Another shrub that can add something special to summer garden, sweet pepperbush's leaves turn golden brown in the fall. Once established the plant can withstand short periods of drought and flooding, and it is fire-resistant. The shrub's flowers produce high quality nectar and pollen that supports hummingbirds, butterflies, bees and other pollinators.
To see more native plants recommended by the Coastal Landscapes Initiative for coastal gardens, go to the winter 2022 edition of N.C. Sea Grant's Coastwatch magazine.
Read more » click here
Webinar to focus on best landscape plants for NC coast
Deciding which plants to use for a foundation, privacy hedge, groundcover or other landscaping project can be a challenge. Landscapers and property owners can now register for a free one-hour presentation in March on the best plants to choose for landscaping projects in coastal North Carolina. Webinar organizers say that plants that we often see growing in the region are sometimes selected without regard to whether they support or harm North Carolina's coastal environment. The "Plant This Instead" webinar is set for 9:30 a.m. March 14 on Zoom. Register now to reserve your free seat. The Coastal Landscapes Initiative has identified landscaping plants to avoid because they are "bad actors." The initiative has selected what it describes as attractive, eco-friendly plants to use instead. Presenters will include Gloria Putnam of North Carolina Sea Grant, Amy Mead of North Carolina State Extension for New Hanover, Pender and Onslow counties, and Shawn Banks of North Carolina State Extension for Carteret County. Attendees will also hear advice the Coastal Landscapes Initiative team has gathered from experts at the North Carolina Aquariums in Manteo and Pine Knoll Shores, Coastal Roots Garden Design and coastal chapters of the North Carolina Native Plant Society.
Read more » click here
NC State Native Plant Resources » click here
NC Sea Grant Coastal Landscapes » click here
New Hanover County Arboretum Native Plant Garden » click here
Audubon Native Plant Database » click here
Fauna & Flora » click here
Holden Beach recommended plant list – deer resistant & salt tolerant

---
Factoid That May Interest Only Me –
---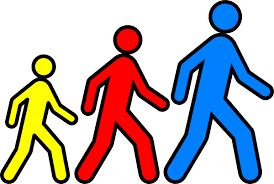 Whatever the Problem, It's Probably Solved by Walking
Walking is the worst-kept secret I know. Its rewards hide under every step. Perhaps because we take walking so much for granted, many of us often ignore its ample gifts. In truth, I doubt I would walk often or very far if its sole benefit was physical, despite the abundant proof of its value in that regard. There's something else at play in walking that interests me more. And with the arrival of spring, attention must be paid. I discovered the power of ambling more than a quarter century ago when I traipsed 500 miles across Spain on the Camino de Santiago, an ancient pilgrimage route. I stumbled upon the Camino by accident and then trudged across Spain with purpose. I've been a walker ever since. And I'm not the only one. Hippocrates proclaimed that "walking is man's best medicine." The good doctor also knew that walking provided more than mere physical benefits when he suggested: "If you are in a bad mood, go for a walk. If you are still in a bad mood, go for another walk." He was alluding to what so many who came after would attest, that walking not only nourishes the body but also soothes the mind while it burns off tension and makes our troubles recede into a more manageable perspective. Soren Kierkegaard agreed when he confessed, "I know of no thought so burdensome that one cannot walk away from it." And Charles Dickens was even more direct. "If I could not walk far and fast," he wrote, "I think I should just explode and perish." But walking does more than keep the devil from the door.
The Welsh poet (and sometime vagabond) W.H. Davies wrote:
Now shall I walk
Or shall I ride?
"Ride," Pleasure said.
"Walk," Joy replied.
Walking buoys the spirits in a way that feels real and earned. It feels owned. And walking, like a generous partner, meets us more than halfway. There's abundant testimony that a good ramble fuels creativity. William Wordsworth swore by walking, as did Virginia Woolf. So did William Blake. Thomas Mann assured us, "Thoughts come clearly while one walks." J.K. Rowling observed that there is "nothing like a nighttime stroll to give your ideas," while the turn-of-the-20th-century novelist Elizabeth von Arnim concluded that walking "is the perfect way of moving if you want to see into the life of things." And ask any deep thinker about the benefits of what Bill Bryson calls the "tranquil tedium" walking elicits. Jean-Jacques Rousseau admitted, "There is something about walking that animates and activates my ideas." Even the resolutely pessimistic Friedrich Nietzsche had to give it up for a good saunter when he allowed, "All truly great thoughts are conceived while walking." While my own ruminations may not approach the lofty heights to which Nietzsche referred, a good long walk, or even one not so long, begins to carve out space between my thoughts that allows clarity to rise up through my shoes in a way that no other mode of transport does. The travel writer and scholar Patrick Leigh Fermor put it succinctly when he said, "All horsepower corrupts." Until I went to Spain with the sole mission of crossing the country on foot, I often considered walking a waste of my time. The Camino changed that. The monthlong walk revealed me to myself in a way nothing else had — my looping pattern of thinking, my habitual emotion cycles, my fearful nature. The Camino wore down my resistance to seeing myself, and then step after step built me back up. It altered my place in the world. Instead of viewing walking as simply the slowest way to get somewhere, I grew to see it not only as a means to an end, but as the event itself. And since I walked the Camino for a second time last year with my 19-year-old son, I've come to understand walking as among the most valuable things I can do. The writer Rebecca Solnit pointed out that walking "is how the body measures itself against the earth." And through such physical communion, walking offers up its crowning gift by bringing us emotionally, even spiritually, home to ourselves. When on the last day of our walk my son turned to me and said, "Dad, that's the only '10 out of 10' thing I've ever done in my life," I knew he had arrived not only in Santiago de Compostela, but, more meaningfully, in himself. The great naturalist John Muir keenly observed, "I only went out for a walk and … going out, I found, was really going in." Has anyone ever emerged from ambling through nature for an hour and regretted their improved state of being? Perhaps this is what that dedicated walker Henry David Thoreau was referring to when he wrote, "I took a walk in the woods and came out taller than the trees." So, the secret is out there. It's under the leaves on the trail. It's right there on the sidewalk. Spring has sprung. Lace up.
Read more » click here
---
Hot Button Issues –
Subjects that are important to people and about which they have strong opinions
---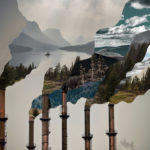 Climate
For more information » click here
---
There's something happening here
What it is ain't exactly clear
---
World Has Less Than a Decade to Stop Catastrophic Warming, U.N. Panel Says
A new report says it is still possible to hold global warming to relatively safe levels, but doing so will require global cooperation, billions of dollars and big changes.
Earth is likely to cross a critical threshold for global warming within the next decade, and nations will need to make an immediate and drastic shift away from fossil fuels to prevent the planet from overheating dangerously beyond that level, according to a major new report released on Monday. The report, by the Intergovernmental Panel on Climate Change, a body of experts convened by the United Nations, offers the most comprehensive understanding to date of ways in which the planet is changing. It says that global average temperatures are estimated to rise 1.5 degrees Celsius (2.7 degrees Fahrenheit) above preindustrial levels sometime around "the first half of the 2030s," as humans continue to burn coal, oil and natural gas. That number holds a special significance in global climate politics: Under the 2015 Paris climate agreement, virtually every nation agreed to "pursue efforts" to hold global warming to 1.5 degrees Celsius. Beyond that point, scientists say, the impacts of catastrophic heat waves, flooding, drought, crop failures and species extinction become significantly harder for humanity to handle. But Earth has already warmed an average of 1.1 degrees Celsius since the industrial age, and, with global fossil-fuel emissions setting records last year, that goal is quickly slipping out of reach. There is still one last chance to shift course, the new report says. But it would require industrialized nations to join together immediately to slash greenhouse gases roughly in half by 2030 and then stop adding carbon dioxide to the atmosphere altogether by the early 2050s. If those two steps were taken, the world would have about a 50 percent chance of limiting warming to 1.5 degrees Celsius. Delays of even a few years would most likely make that goal unattainable, guaranteeing a hotter, more perilous future. "The pace and scale of what has been done so far and current plans are insufficient to tackle climate change," said Hoesung Lee, the chair of the climate panel. "We are walking when we should be sprinting." The report comes as the world's two biggest polluters, China and the United States, continue to approve new fossil fuel projects. Last year, China issued permits for 168 coal-fired power plants of various sizes, according to the Centre for Research on Energy and Clean Air in Finland. Last week, the Biden administration approved an enormous oil drilling project known as Willow that will take place on pristine federal land in Alaska. The report, which was approved by 195 governments, says that existing and currently planned fossil fuel infrastructure — coal-fired power plants, oil wells, factories, cars and trucks across the globe — will already produce enough carbon dioxide to warm the planet roughly 2 degrees Celsius this century. To keep warming below that level, many of those projects would need to be canceled, retired early or otherwise cleaned up. "The 1.5 degree limit is achievable, but it will take a quantum leap in climate action," António Guterres, the United Nations secretary general, said. In response to the report, Mr. Guterres called on countries to stop building new coal plants and to stop approving new oil and gas projects.  Many scientists have pointed out that surpassing the 1.5 degree threshold will not mean humanity is doomed. But every fraction of a degree of additional warming is expected to increase the severity of dangers that people around the world face, such as water scarcity, malnutrition and deadly heat waves. The difference between 1.5 degrees of warming and 2 degrees might mean that tens of millions more people worldwide experience life-threatening heat waves, water shortages and coastal flooding. A 1.5-degree world might still have coral reefs and summer Arctic sea ice, while a 2-degree world most likely would not. "It's not that if we go past 1.5 degrees everything is lost," said Joeri Rogelj, director of research at the Grantham Institute for Climate Change and the Environment at Imperial College London. "But there's clear evidence that 1.5 is better than 1.6, which is better than 1.7, and so on. The point is we need to do everything we can to keep warming as low as possible." Scientists say that warming will largely halt once humans stop adding heat-trapping gases to the atmosphere, a concept known as "net zero" emissions. How quickly nations reach net zero will determine how hot the planet ultimately becomes. Under the current policies of national governments, Earth is on pace to heat up by 2.1 to 2.9 degrees Celsius this century, analysts have estimated. Both the United States and European Union have set goals of reaching net zero emissions by 2050, while China has set a 2060 goal and India is aiming for 2070. But in light of the report's findings, Mr. Guterres said all countries should move faster and wealthy countries should aim to reach net zero by 2040. The new report is a synthesis of six previous landmark reports on climate change issued by the U.N. panel since 2018, each one compiled by hundreds of experts across the globe, approved by 195 countries and based on thousands of scientific studies. Taken together, the reports represent the most comprehensive look to date at the causes of global warming, the impacts that rising temperatures are having on people and ecosystems across the world and the strategies that countries can pursue to halt global warming. The report makes clear that humanity's actions today have the potential to fundamentally reshape the planet for thousands of years. Many of the most dire climate scenarios once feared by scientists, such as those forecasting warming of 4 degrees Celsius or more, now look unlikely, as nations have invested more heavily in clean energy. At least 18 countries, including the United States, have managed to reduce their emissions for more than a decade, the report finds, while the costs of solar panels, wind turbines and lithium-ion batteries for electric vehicles have plummeted. At the same time, even relatively modest increases in global temperature are now expected to be more disruptive than previously thought, the report concludes. At current levels of warming, for instance, food production is starting to come under strain. The world is still producing more food each year, thanks to improvements in farming and crop technology, but climate change has slowed the rate of growth, the report says. It's an ominous trend that puts food security at risk as the world's population soars past eight billion people. Today, the world is seeing record-shattering storms in California and catastrophic drought in places like East Africa. But by the 2030s, as temperatures rise, climate hazards are expected to increase all over the globe as different countries face more crippling heat waves, worsening coastal flooding and crop failures, the report says. At the same time, mosquitoes carrying diseases like malaria and dengue will spread into new areas, it adds. Nations have made some strides in preparing for the dangers of global warming, the report says, for instance by building coastal barriers against rising oceans or establishing early-warning systems for future storms. But many of those adaptation efforts are "incremental" and lack sufficient funding, particularly in poorer countries, the report finds. And if temperatures keep rising, many parts of the world may soon face limits in how much they can adapt. Beyond 1.5 degrees Celsius of warming, low-lying island nations and communities that depend on glaciers may face severe freshwater shortages. To stave off a chaotic future, the report recommends that nations move away from the fossil fuels that have underpinned economies for more than 180 years. Governments and companies would need to invest three to six times the roughly $600 billion they now spend annually on encouraging clean energy in order to hold global warming at 1.5 or 2 degrees, the report says. While there is currently enough global capital to do so, much of it is difficult for developing countries to acquire. The question of what wealthy, industrialized nations owe to poor, developing countries has been divisive at global climate negotiations. A wide array of strategies are available for reducing fossil-fuel emissions, such as scaling up wind and solar power, shifting to electric vehicles and electric heat pumps in buildings, curbing methane emissions from oil and gas operations, and protecting forests. But that may not be enough: Countries may also have to remove billions of tons of carbon dioxide from the atmosphere each year, relying on technology that barely exists today. The report acknowledges the enormous challenges ahead. Winding down coal, oil and gas projects would mean job losses and economic dislocation. Some climate solutions come with difficult trade-offs: Protecting forests, for instance, means less land for agriculture; manufacturing electric vehicles requires mining metals for use in their batteries. And because nations have waited so long to cut emissions, they will have to spend hundreds of billions of dollars to adapt to climate risks that are now unavoidable. The new report is expected to inform the next round of United Nations climate talks this December in Dubai, where world leaders will gather to assess their progress in tackling global warming. At last year's climate talks in Sharm el Sheik, language calling for an end to fossil fuels was struck from the final agreement after pressure from several oil-producing nations. "Without a radical shift away from fossil fuels over the next few years, the world is certain to blow past the 1.5 C goal." said Ani Dasgupta, president of the World Resources Institute, an environmental group. "The I.P.C.C. makes plain that continuing to build new unabated fossil fuel power plants would seal that fate," he added, using the abbreviation for the Intergovernmental Panel on Climate Change. The American Petroleum Institute, an industry trade group, responded by saying that oil and gas companies were working on technologies to curb emissions such as carbon capture, but that policymakers "must also consider the importance of adequate, affordable and reliable energy to meet growing global needs," said Christina Noel, a spokesperson for the institute. While the next decade is almost certain to be hotter, scientists said the main takeaway from the report should be that nations still have enormous influence over the climate for the rest of the century. The report "is quite clear that whatever future we end up with is within our control," said Piers Forster, a climate scientist at the University of Leeds who helped write one of the panel's earlier reports. "It is up to humanity," he added, "to determine what we end up with."
Read more » click here
 Scientists issued another dire warning about climate change.
The takeaway: It's all but inevitable that the world will surpass 1.5 degrees Celsius of warming above preindustrial levels within the next decade, according to a new U.N. report.
Why that matters: Beyond that threshold, climate disasters will become so extreme that people can't adapt and basic components of Earth's system will be irreversibly changed.
There is still hope: Drastic action to cut emissions could make a difference. But few countries are on track to meet even their existing climate goals.
---
World is on brink of catastrophic warming, U.N. climate change report says
A dangerous climate threshold is near, but 'it does not mean we are doomed' if swift action is taken, scientists say
The world is likely to pass a dangerous temperature threshold within the next 10 years, pushing the planet past the point of catastrophic warming — unless nations drastically transform their economies and immediately transition away from fossil fuels, according to one of the most definitive reports ever published about climate change. The report released Monday by the U.N. Intergovernmental Panel on Climate Change (IPCC) found that the world is likely to surpass its most ambitious climate target — limiting warming to 1.5 degrees Celsius (2.7 degrees Fahrenheit) above preindustrial temperatures — by the early 2030s. Beyond that threshold, scientists have found, climate disasters will become so extreme that people will not be able to adapt. Basic components of the Earth system will be fundamentally, irrevocably altered. Heat waves, famines and infectious diseases could claim millions of additional lives by century's end. Human activities have already transformed the planet at a pace and scale unmatched in recorded history, the IPCC said, causing irreversible damage to communities and ecosystems. Yet global emissions continue to rise, and current carbon-cutting efforts are wildly insufficient to ward off climate catastrophe. Monday's assessment synthesizes years of studies on the causes and consequences of rising temperatures, leading U.N. Secretary General António Guterres to demand that developed countries such as the United States eliminate carbon emissions by 2040 — a decade earlier than the rest of the world. With few nations on track to fulfill their climate commitments and with the developing world already suffering disproportionately from climate disasters, he said, rich countries have a responsibility to act faster than their low-income counterparts. The IPCC report shows humanity has reached a "critical moment in history," IPCC Chair Hoesung Lee said. The world has all the knowledge, tools and financial resources needed to achieve its climate goals, but after decades of disregarding scientific warnings and delaying climate efforts, the window for action is rapidly closing. Calling the report, a "how-to guide to defuse the climate time-bomb," Guterres announced on Monday an "acceleration agenda" that would speed up global actions on climate. Emerging economies including China and India — which plan to reach net zero in 2060 and 2070, respectively — must hasten their emissions-cutting efforts alongside developed nations, Guterres said. Both the U.N. chief and the IPCC also called for the world to phase out coal, oil and gas, which are responsible for more than three-quarters of global greenhouse gas emissions. "This report offers hope, and it provides a warning," Lee told reporters Monday. "The choices we make now and in the next few years will reverberate around the world for hundreds, even thousands, of years."
A stark scientific outlook
Already, the IPCC's synthesis report shows, humanity has fundamentally and irreversibly transformed the Earth system. Emissions from burning fossil fuels and other planet-warming activities have increased global average temperatures by at least 1.1 degrees Celsius (2 degrees Fahrenheit) since the start of the industrial era. The amount of carbon dioxide in the atmosphere hasn't been this high since archaic humans carved the first stone tools. These changes have caused irrevocable damage to communities and ecosystems, evidence shows: Fish populations are dwindling, farms are less productive, infectious diseases have multiplied, and weather disasters are escalating to unheard-of extremes. The risks from this relatively low level of warming are turning out to be greater than scientists anticipated — not because of any flaw in their research, but because human-built infrastructure, social networks and economic systems have proved exceptionally vulnerable to even small amounts of climate change, the report said. The suffering is worst in the world's poorest countries and low-lying island nations, which are home to roughly 1 billion people yet account for less than 1 percent of humanity's total planet-warming pollution, the report says. But as climate disruption increases with rising temperatures, not even the wealthiest and most well-protected places will be immune. In 2018, the IPCC found that a 1.5C world would be overwhelmingly safer than one that is 2 degrees Celsius (3.6 degrees Fahrenheit) warmer than the preindustrial era. At the time, scientists said humanity would have to zero out carbon emissions by 2050 to meet the 1.5-degree target and by 2070 to avoid warming beyond 2 degrees. Five years later, humanity isn't anywhere close to reaching either goal. Unless nations adopt new environmental policies — and follow through on the ones already in place — global average temperatures could warm by 3.2 degrees Celsius (5.8 degrees Fahrenheit) by the end of the century, the synthesis report says. In that scenario, a child born today would live to see several feet of sea level rise, the extinction of hundreds of species and the migration of millions of people from places where they can no longer survive. "We are not doing enough, and the poor and vulnerable are bearing the brunt of our collective failure to act," said Madeleine Diouf Sarr, Senegal's top climate official and the chair for a group of least-developed countries that negotiate together at the United Nations. She pointed to the damage wrought by Cyclone Freddy, the longest-lasting and most energetic tropical storm on record, which has killed hundreds of people and displaced thousands more after bombarding southern Africa and Madagascar for more than a month. The report shows that higher temperatures make storms more powerful and sea level rise makes flooding from these storms more intense. Meanwhile, the report says, the death toll from these kinds of disasters is 15 times as high in vulnerable nations as it is in wealthier parts of the world. If the world stays on its current warming track, the IPCC says, global flood damage will be as much as four times as high as it will be if people limit temperature rise to 1.5 degrees. "The world cannot ignore the human cost of inaction," Sarr said.
The price of delay
Though much of the synthesis report echoes warnings scientists have issued for decades, the assessment is notable for the blunt certainty of its rhetoric. The phrase "high confidence" appears nearly 200 times in the 36-page summary chapter. Humanity's responsibility for all of the warming of the global climate system is described as an unassailable "fact." Yet the report also details how public officials, private investors and other powerful groups have repeatedly failed to heed those warnings. More than 40 percent of cumulative carbon emissions have occurred since 1990 — when the IPCC published its first study on the dangerous consequences of unchecked warming. Governments continue to subsidize fossil fuel use; banks and businesses invest far more in polluting industries than they do in climate solutions. The consumption habits of the wealthiest 10 percent of people generate three times as much pollution as those of the poorest 50 percent, the report said. Decades of delay have denied the world any hope of an easy and gradual transition to a more sustainable economy, the panel says. Now, only "deep, rapid and … immediate" efforts across all aspects of society — combined with still-unproven technologies to pull carbon from the atmosphere — will be able to stave off catastrophe. "It's not just the way we produce and use energy," said Christopher Trisos, director of the Climate Risk Lab in the African Climate and Development Initiative at the University of Cape Town and a member of the core writing team for the synthesis report. "It's the way we consume food, the way we protect nature. It's kind of like everything, everywhere, all at once." But few institutions are acting fast enough, the report said. November's U.N. climate conference in Egypt ended without a resolution to phase down oil, gas and coal — a baseline requirement for curbing climate change. Last year, China approved its largest expansion of coal-fired power plants since 2015. Amid soaring profits, major oil companies are dialing back their clean-energy initiatives and deepening investments in fossil fuels. Humanity is rapidly burning through our "carbon budget" — the amount of pollution the world can afford to emit and still meet its warming targets, the IPCC said, and it projected that emissions from existing fossil fuel infrastructure will make it impossible to avoid the 1.5-degree threshold. Yet even as environmental ministers met in Switzerland last week to finalize the text of the IPCC report, the U.S. government approved a new Arctic drilling project that is expected to produce oil for the next 30 years, noted Hans-Otto Pörtner, a climatologist at Germany's Alfred Wegener Institute and a co-author of a dozen IPCC reports, including the latest one. "These decisions don't match reality," he said. "There is no more room for compromises." Failure to act now won't only condemn humanity to a hotter planet, the IPCC says. It will also make it impossible for future generations to cope with their changed environment. The report reveals thresholds in how much warming people and ecosystems can adapt to. Some are "soft" limits — determined by shortcomings in political and social systems. For example, a low-income community that can't afford to build flood controls faces soft limits to dealing with sea level rise. But beyond 1.5 degrees of warming, the IPCC says, humanity will run up against "hard limits" to adaptation. Temperatures will get too high to grow many staple crops. Droughts will become so severe that even the strongest water conservation measures can't compensate. In a world that has warmed roughly 3 degrees Celsius (5.4 degrees Fahrenheit) — where humanity appears to be headed — the harsh physical realities of climate change will be deadly for countless plants, animals and people. "It's as if we're traveling on a carbon-intensive superhighway and we're in the fast lane," Trisos said. Unless people immediately pump the brakes on carbon emissions, we will zoom past the off exit for 1.5 degrees of warming — and there will be no turning back. Yet just like drivers who have missed their exit, humanity must strive to stay as close as possible to the 1.5-degree target, Trisos said. "We can still take the 1.6 exit, which will be better than 1.7." "With every increment of global warming, the danger will increase," he added. "As we leave it later and take hotter and hotter exits, the fewer options we have to thrive."
'It does not mean we are doomed'
Despite its stark language and dire warnings, the IPCC report sends a message of possibility, said Friederike Otto, a climate scientist at Imperial College London and a member of the core writing team for the report. "It's not that we are depending on something that still needs to be invented," she said. "We actually have all the knowledge we need. All the tools we need. We just need to implement it." In many regions, the report says, electricity from renewable sources such as solar and wind is now cheaper than power from fossil fuels. Several countries have significantly reduced their emissions in the past decade, even as their economies grew. New analyses show how efforts to fight climate change can benefit society in countless other ways, from improving air quality to enhancing ecosystems to boosting public health. These "co-benefits" well outweigh the costs of near-term emissions reductions, even without accounting for the long-term advantages of avoiding dangerous warming. The IPCC also underscored that tackling climate change can help address global inequities — and vice versa. Stronger safety nets and policies that aid the poor can help foster support for the massive changes needed to help curb carbon emissions, the report says. Helping developing nations build renewable energy infrastructure will both avert emissions and alleviate the energy poverty that afflicts more than 700 million people worldwide, it said. "It gives a goal to work toward, to a world that looks different," Otto said of the report.
"It does not mean we are doomed."
Report authors say the IPCC's assessment comes at a pivotal moment. Beginning this year, nations are required to start updating the emissions-cutting pledges they made in Paris in 2015. Diplomats are also hashing out the details of a "loss and damage" fund established at least year's climate talks, which would provide compensation to vulnerable countries suffering irreversible climate harms. By the end of the COP28 climate conference in Dubai in December, Guterres said, the world's leading economies should adopt climate plans in line with the IPCC's findings. The steep political stakes of the IPCC's findings were evident during the report's marathon approval session, with representatives from nearly 200 countries haggling over the document's discussion of climate justice. The science is indisputable, Lee said Monday: The world will not avoid catastrophic warming unless rich nations speed up their own carbon cuts and help poorer countries do the same. What's not yet clear is whether world leaders will follow through. When asked about Guterres's call for developed countries to move faster toward net-zero emissions, a State Department spokesperson instead directed attention toward China, which is now the world's largest annual producer of greenhouse gases. But the planet can't afford further delays or finger-pointing, the U.N. chief said. "Demanding others move first only ensures humanity comes last," he said. "We don't have a moment to lose."
Read more » click here 
---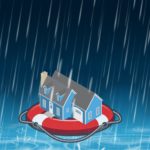 Flood Insurance Program
For more information » click here
---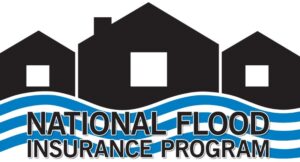 National Flood Insurance Program: Reauthorization
Congress must periodically renew the NFIP's statutory authority to operate. On December 23, 2022, the President signed legislation passed by Congress that extends the National Flood Insurance Program's (NFIP's) authorization to September 30, 2023.
Congress must now reauthorize the NFIP
by no later than 11:59 pm on September 30, 2023.
---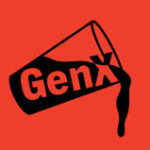 GenX
For more information » click here
---
CFPUA files suit to make sure DuPont is held responsible for PFAS, GenX contamination
Cape Fear Public Utility Authority is taking the fight to DuPont in a lawsuit attempting to make sure all parties are held responsible for the contamination of the Cape Fear region with compounds known as "forever chemicals." Chemours, and before them DuPont, contaminated the Cape Fear River and the surrounding region with toxic chemicals known as per- and polyfluoroalkyl substances, also known as PFAS, for more than 30 years. The contamination began, according to CFPUA and others, in about 1980 when DuPont operated the Fayetteville Works chemical plant outside of Fayetteville. Up until 2015, DuPont dumped PFAS into the environment surrounding the chemical plant, tainting the drinking water source to roughly 1-in-15 North Carolinians as a result. CFPUA has already filed a lawsuit in federal court seeking to hold DuPont and Chemours accountable for their actions, but this new lawsuit is trying make sure DuPont doesn't escape responsibility. In the lawsuit, which was filed on Friday, CFPUA alleges DuPont used various business transactions and restructuring from 2015 to 2019 to avoid financial responsibility for the contamination of the Cape Fear River, according to a press release from CFPUA. CFPUA's claims largely match allegations the state of North Carolina and others have levied against DuPont in lawsuits they've filed against the chemical giant. The groups allege DuPont knew PFAS were dangerous and that the company's liability for dumping these compounds into the environment stretched into the billions of dollars, according to CFPUA and others' lawsuits. CFPUA and others claim DuPont used various business transactions, including spinning off its performance chemical business into a new company called Chemours, to avoid responsibility. By spinning off Chemours and transferring its wealth to other spinoff entities and subsidiaries, DuPont's alleged plan was to prevent CFPUA, the state of North Carolina and others from ever holding DuPont accountable, according to CFPUA and others. "Clearly the damages scared the executives such that it drove them to engage in this incredibly complex corporate shell game," said North Carolina Attorney General Josh Stein in an interview with the StarNews back in January. CFPUA alleges in its lawsuit that these transactions and restructuring allowed DuPont to "strip away" more than $20 billion in its assets over the course of a five-year period, according to CFPUA's lawsuit. "As a result, DuPont was left with substantially fewer tangible assets than it had prior to the restructuring." "Upon information and belief, the purpose of Project Beta was to avoid responsibility for the widespread environmental harm that DuPont's PFAS contamination had caused and shield billions of dollars in assets from these substantial liabilities," according to CFPUA's lawsuit. CFPUA's Delaware lawsuit seeks to make sure DuPont pays for the damages the public utility incurred, which it estimated to be roughly $238 million, despite the various business transactions, according to CFPUA's lawsuit. CFPUA named Chemours, E.I. DuPont, DuPont De Nemours (commonly referred to as "New DuPont" in CFPUA and others' lawsuits) and Corteva (another spinoff of DuPont) in its lawsuit. CFPUA's new lawsuit was filed in Delaware because both Chemours and DuPont are headquartered in Wilmington, Delaware, according to CFPUA officials. "Plaintiff brings this action to ensure the voidable transfers concocted by Defendants do not preclude Plaintiffs from recovering the amounts to which it is entitled from (CFPUA's federal lawsuit)," according to CFPUA's lawsuit.
Read more » click here
---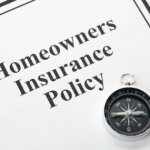 Homeowners Insurance
For more information » click here
---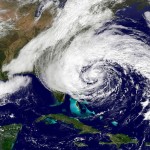 Hurricane Season
For more information » click here
---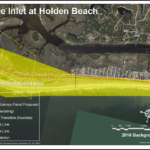 Inlet Hazard Areas
For more information » click here
---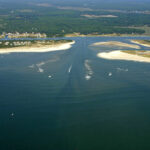 Lockwood Folly Inlet
For more information » click here
---
Ready for a fight: How this group wants to preserve a Brunswick County inlet
Cane Faircloth walks the docks at Holden Beach Marina and looks out toward the Lockwood Folly Inlet. Though the inlet itself is not visible, Faircloth, a Holden Beach native and fifth-generation fisherman, has navigated the waters many times. "See that tree line?" he asks, pointing to a cluster of trees. "The inlet's right around there." Faircloth has seen the Lockwood Folly Inlet when it was 10 to 12 feet deep throughout and boats of all sizes could pass through easily, and he's seen it as it is now — nearly impassable. As president of the Lockwood Inlet Association, a local nonprofit organization, he's working to see the inlet maintained and preserved for future generations. For years, the association has been fighting to have the inlet dredged three to four times a year, but now, members of the association are proposing a more permanent solution: a jetty system between Oak Island and Holden Beach.
Importance of the Inlet
Faircloth spends much of his time on and in the water, and he understands how important the area's rivers and waterways are for the area. "The Atlantic Ocean's our greatest resource here at the coast," he said. "That inlet, as an outlet to the ocean, is another one of your greatest resources."  He explained preserving the inlet achieves three goals: promoting public safety, providing economic stimulus through tourism and fishing, and protecting the environment. When it comes to public safety, the inlet provides easy access to both Oak Island and Holden Beach. Faircloth explained this is important, especially in the summer months when the area is crowded and people are in the water. When it comes to the inlet's economic importance, Faircloth said it's crucial for it to be "open and safe" because many tourists use it, and they may not be familiar with the area. Currently, there are four known sunken Civil War-era vessels in the Lockwood Folly Inlet, including two blockade runners. At low tide, part of one of the vessels protrudes above the water. Finally, Faircloth noted when the inlet is open, it performs an important function for the environment. "A healthy inlet improves water quality because it's getting flushed good," he said. "The tide goes out, and it carries nasty water out, and then it filters itself out in the big ol' ocean, and it brings clean, fresh water back in." Faircloth said last summer, the Lockwood Folly River experienced algae bloom events. Members of the community took the samples to labs for testing, and Faircloth said the tests revealed something called "sea sawdust" because the bacterial colonies look like sawdust floating on the water's surface. "That was the first time something like that has happened here in my lifetime that I know of," he said. "But that's where we're headed, and if we don't get this under control, it's just going to get worse."
What about dredging?
For years, Lockwood Folly Inlet has been maintained through dredging provided by the U.S. Army Corps of Engineers. But Faircloth said getting the area dredged as often as needed wasn't easy. It required funding and the availability of a shallow-draft dredge. Faircloth recalled when the inlet association first started, the "battle" was to get the funding for dredging. Then the federal government created the shallow-draft inlet fund in 2021, which allocated money for the maintenance of the state's shallow-draft inlets. "We got on a really good program, and felt like we won that battle," Faircloth said. But then he said getting the dredge to the area became an issue. Faircloth said he had a conference call with representatives from the U.S. Army Corps of Engineers who told him the Oregon Inlet dredging project was being given priority. But according to David Connolly, spokesman for the U.S. Army Corps of Engineers Wilmington District, the Lockwood Folly Inlet isn't being dredged because it has become too shallow. "The issue is that Mother Nature isn't allowing us to get in there," Connolly explained. He noted that when it comes to the Lockwood Folly, the Corps uses a side-casting dredge from its shallow draft fleet, usually the Merritt, which Connolly acknowledged is in high-demand right now. He added that funding to dredge the Lockwood Folly Inlet is available, and the Corps will do it once the area is deemed accessible. But Faircloth believes the inlet became inaccessible due to a lack of maintenance, and the association is looking at other ways to address the problem.
A permanent solution
When it comes to keeping the Lockwood Folly Inlet open and navigable, the Lockwood Inlet Association is exploring its options. One solution proposed involved teaming up with the Carolina Beach Inlet Association to purchase a dredge that could be shared, but another solution — a jetty — garnered more support during a recent association meeting. According to Connolly, constructing a jetty will require a permit from the Corps of Engineers. At this point, he said no applications have been submitted for the project. But Faircloth said the decision to advocate for a jetty system was just made in early March. Now, the association will begin approaching local, state and federal officials to advocate for the project. Faircloth acknowledged it may be an uphill battle. "Anytime you do a hard structure, there are going to be people opposed," he said. "There are environmental groups and law firms, and that's their job; it's what they look for. They sue for a living, so there'll be lawsuits, there'll be hurdles we have to overcome. But when it comes to protecting the inlet, he's ready for the fight. "It'll be a process, and it'll be a long process," he said. "But, hey, if we work for it, and we get one in 10 years, it's worth it."
Read more » click here
Coast Guard removes buoys from Lockwood Folly Inlet
Serious issues with the condition of Lockwood Folly Inlet were discussed during the March 29 Brunswick Shoreline Protection group's meeting. Lockwood Folly Inlet is so shoaled that the Coast Guard has removed navigational buoys, and passage is so difficult that U.S. Army Corps of Engineers staff said that except at high tide, even a shallow-draft sidecast dredge like the Merritt cannot safely operate. "This is the worst I've seen Lockwood Folly in my career," said the Corps' Bob Keistler. The Corps has a $1-million budget to deal with the inlet, but that amount of money won't begin to pay for mobilization, work and de-mobilization of a large, ocean-going dredge.
Corps leaders said they needed to have more internal discussions before deciding how to proceed. "We need an ongoing solution," said Brunswick County Commissioner Marty Cooke, adding that a dredge dedicated to the region, a jetty or rock groin terminal are possibilities. "We've got to find ways to keep that inlet open," Cooke said. The channel has a federally authorized depth of 12 feet, plus or minus two feet from high tide.
Members shared concerns about offshore wind energy and heard about an effort to ensure that states receive a 37.5-percent portion of all offshore energy proceeds, be it wind or fossil fuels. Oak Island Mayor Liz White said she was told by energy leaders that if North Carolina fights wind power, they'll take their investments to South Carolina.
Members also discussed the pros and cons of whether the Grand Strand (South Carolina) transportation planning group should continue planning for expansion and extension of the Carolina Bays Parkway (SC 31) into Brunswick County, or whether that task should shift to the Wilmington-based planning group. Ocean Isle Mayor Debbie Smith said she believed that Brunswick County has and will receive a better plan sticking with the South Carolina-based group. The goal is to tie an interstate-quality highway into U.S. 17 somewhere in Brunswick County.
The group will meet again in the county conference room at 10 a.m. on Wednesday, May 24.
Read more » click here
---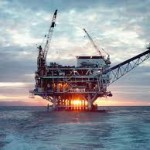 Seismic Testing / Offshore Drilling
For more information » click here
---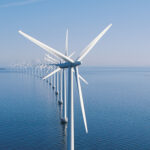 Offshore Wind Farms
For more information » click here
---
 Things I Think I Think –
---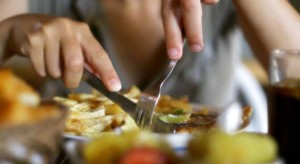 Eating out is one of the great little joys of life.
Restaurant Review:
The Dinner Club visits a new restaurant once a month. Ratings reflect the reviewer's reaction to food, ambience and service, with price taken into consideration.
///// April 2023
Name:             Caprice Bistro
Cuisine:          French
Location:       10 Market Street, Wilmington NC (downtown)
Contact:         910.815.0810 / https://www.capricebistro.com
Food:              Average / Very Good / Excellent / Exceptional
Service:          Efficient / Proficient / Professional / Expert
Ambience:     Drab / Plain / Distinct / Elegant
Cost: $25        Inexpensive <=20 / Moderate <=26 / Expensive <=35 / Exorbitant <=60
Rating:           Four Stars
Caprice Bistro looks every bit like a real authentic French bistro.  A bistro is a small restaurant serving moderately priced simple meals in a modest setting. The menu has a great traditional bistro selection of authentic French & Belgian cuisine prepared home-style. The atmosphere is welcoming, warm, and inviting. The art-filled upstairs sofa lounge and bar area is great. This is a personal favorite of mine because of the consistent delivery of a fine dining experience every time that we go there. Certainly, it is among the best restaurants in town; you really should put it on your short-list of must try restaurants.
---
Editor's note –
After our pandemic hiatus we discovered that the old price guidelines were obsolete
All of our previous restaurant reviews have been updated with current menu prices
---
---
Shallotte's rapid economic growth continues with addition of popular burger chain
A popular burger spot looking to add its 42nd North Carolina location has its eyes set on Shallotte. Five Guys is the next in a long list of fast-food chains heading to Shallotte. According to its website, Five Guys is now hiring for its under-construction Shallotte location – located at 131 Smith Avenue, within the Coastal Walk Marketplace. Five Guys began in 1986 in Arlington, Virginia. Today, more than 1,700 restaurants exist worldwide. The restaurant is known for its burgers, boardwalk-style fries, hotdogs and milkshakes. There are currently 41 locations in North Carolina – including Five Guys locations in nearby Leland and Wilmington.
Development in Shallotte
The Coastal Walk Marketplace opened in Shallotte in 2020 and quickly attracted businesses and restaurants. Now, it's one of the town's busiest shopping centers, boasting an Ulta Beauty, Starbucks, Hobby Lobby, Ross, Marshall's, Pet Smart and more. Five Guys is the latest in dining development in the town, following other national names such as Chick-Fil-A, which opened at 2900 Frontage Road in 2021, and Cook Out, located at 4455 Main Street in Shallotte. With shopping and dining opportunities increasing in the town, it could mean keeping more tax dollars in Brunswick County rather than larger nearby cities like Wilmington or Myrtle Beach.
Read more » click here
A taste of the Caribbean:
Puerto Rican restaurant brings authentic flavors to Shallotte
Coquis are common frogs in Puerto Rico and their chirps are well known to both visitors and residents. One of those frogs is now the mascot of a newly opened restaurant in Shallotte. It peers out over the logo for El Coqui's at 5211 Main St.  Owners Ryu and Rachel Wong and Angel Ortega have a Puerto Rican heritage in common and an interest in bringing this Brunswick County town authentic food. Ortega said he learned many of the traditional recipes from his father's catering business. The restaurant opened New Year's Eve after more than two years of renovating the space, he said. They expanded the existing deck for a large outdoor dining area and have a streamlined menu that includes dishes like empanadas and pernil. "We really felt like people wanted something different," Ortega said. "This is a growing area, and more restaurants are on the way. There isn't anything like this anywhere close by." The menu includes appetizers like the empanada trio with three different fillings encased in the flaky pastry and desserts such as flan and Tres Leches Cake. For entrees, look for chuleta de cerdo (or pork chop), costilla y cebolla (ribeye with onions) and a Puerto Rican take on spaghetti with red sauce. Another favorite, especially among the local Puerto Rican population, is the pernil, or slow-roasted marinated pork shoulder. It's a common holiday dish served with rice and beans. It comes that way at El Coqui, too. The pork is also the basis of two sandwiches, The Sloppy Rican adds a house-made barbecue sauce. And Ray's Cuban, named for Ortega's brother, is his take on the classic sandwich with mayonnaise, mustard, pickles and Swiss cheese.  In addition to the regular menu, El Coqui's also has daily specials like chicken and pork pasteles, maduros and mofongo. Eventually, some of these might be included in an expanded menu, Ortega said. Soon, they hope to begin offering beer and wine, as well, and add more events like karaoke and live music.
Read more » click here
---
Dining Guide – Local
Old places, New faces
Name:            Sorella  (sister in Italian)
Location:      3219 Holden Beach Road, Supply NC
Macie & Ethel's Kitchen has permanently closed. Sorella is a family-style Italian restaurant that will be coming to this location.
Sorella
Macie & Ethel's has been serving Southern fare at 3219 Holden Beach Road S.W. in Supply since the summer of 2021, but owner James Lane is making a change. According to a social media post, the restaurant will reopen as Sorella Pizza and Pasta in February. In a way, it's a move that aligns with the owner's other restaurants. With the exception of the Spilt Milk Ice Cream & Donut Shop in Ocean Isle Beach, they include Maria's Pizzeria, also in Ocean Isle Beach and the former Angelo's Bistro in Shallotte. Angelo's, by the way, closed and reopened as Lucca Italian Chop House in October. 
The revamped Macie & Ethel's has officially reopened as this Italian-style restaurant at 3219 Holden Beach Road S.W. in Supply. The menu includes a wide variety of pizzas, sandwiches, pastas, appetizers, beer, wine and cocktails. They're serving lunch and dinner. 
---
Pedro & Vinny's: Earlier this year, this drive-thru burrito spot at 4624 Main St. in Shallotte closed. The owners said they are currently looking for a new location.
---
Book Review:
Read several books from The New York Times best sellers fiction list monthly
Selection represents this month's pick of the litter
/////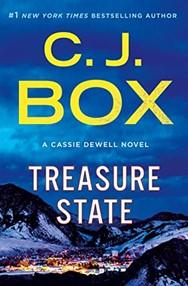 TREASURE STATE by C.J. Box
This is the sixth entry in the series of novels featuring Cassie Dewell working as a private investigator in Montana. In the latest novel, Cassie finds herself working two cases simultaneously. One involves tracking down a con man who has defrauded wealthy women out of millions, and the other concerns identifying the writer of a poem being circulated about a buried treasure.
---
.That's it for this newsletter

See you next month

---

Lou's Views . HBPOIN


.                                  • Gather and disseminate information
.                              • Identify the issues and determine how they affect you
.                              • Act as a watchdog
.                              • Grass roots monthly newsletter since 2008