Flora

Holden Beach recommended plant list – deer resistant & salt tolerant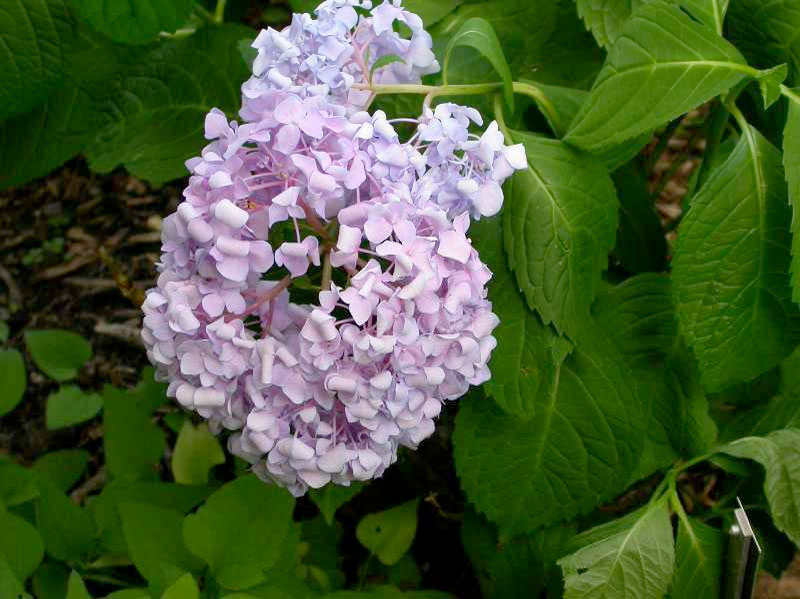 Bigleaf Hydrangea
(Hydrangea macrophylla 'Endless Summer')
Hydrangea macrophylla is a species of flowering plant in the family Hydrangeaceae, native to Japan. It is a deciduous shrub growing to 2 m tall by 2.5 m broad with large heads of pink or blue flowers in summer and autumn.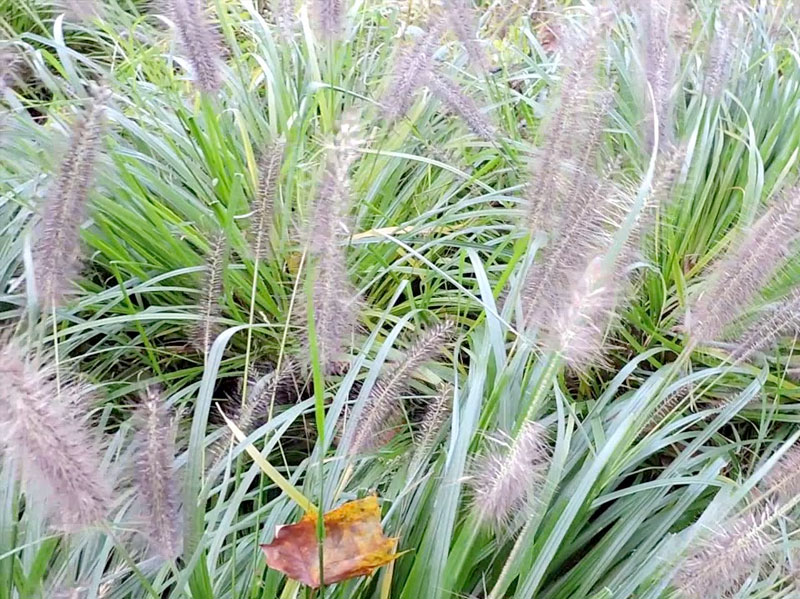 Black Fountain Grass
(Pennisetum Alopecuroides 'Moudry')
This selection forms an upright clump of arching green leaves, bearing bottlebrush spikes of dark purple-black flowers that turn silvery as they dry. … Plants usually remain attractive well into the winter, the leaves turning bright golden-yellow in the fall.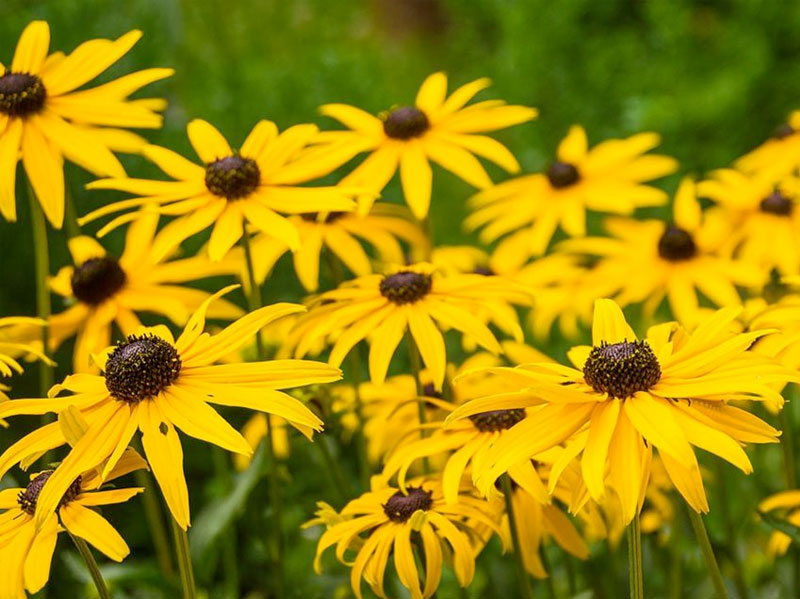 Black-eyed Susan
(Rudbeckia 'Goldstrum')

Rudbeckia hirta, commonly called black-eyed Susan, is a North American flowering plant in the sunflower family, native to Eastern and Central North America and naturalized in the Western part of the continent as well as in China.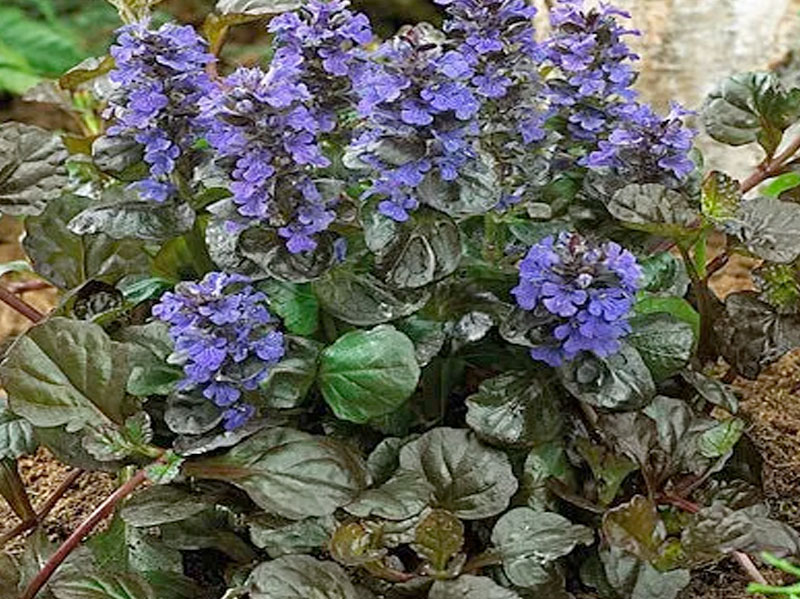 Bugleweed
(Ajuga reptans 'Catlin's Giant')

Ajuga, also known as bugleweed, ground pine, carpet bugle, or just bugle, is a genus of 40 species annual and perennial herbaceous flowering plants in the Ajugeae tribe of the mint family Lamiaceae, with most species native to Europe, Asia, and Africa, but also two species in southeastern Australia.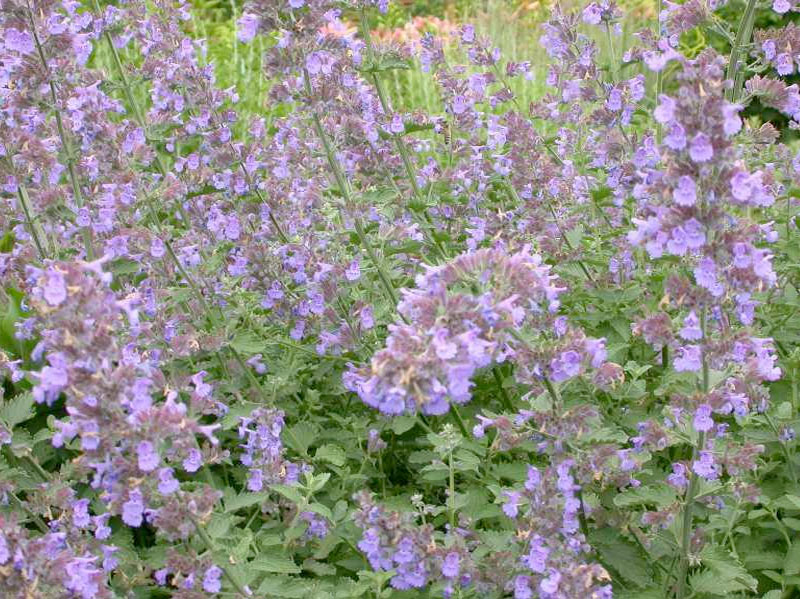 Catmint
(Nepeta 'Walker's Low')

Nepeta is a genus of flowering plants in the family Lamiaceae. The genus name is reportedly in reference to Nepete, an ancient Etruscan city. There are about 250 species. The genus is native to Europe, Asia, and Africa, and has also naturalized in North America.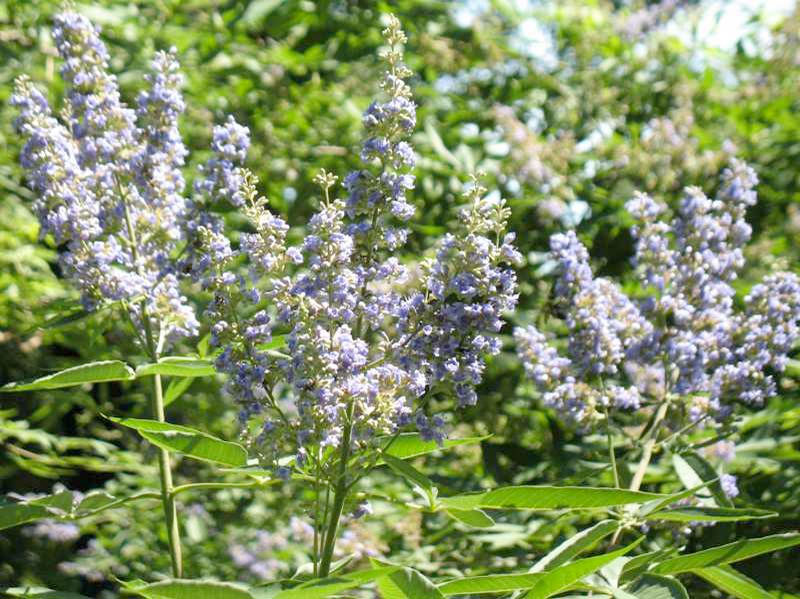 Chaste Tree
(Vitex agnus catu 'Shoal Creek')
Vitex agnus-castus, also called vitex, chaste tree, chasteberry, Abraham's balm, lilac chastetree, or monk's pepper, is a native of the Mediterranean region. It is one of the few temperate-zone species of Vitex, which is on the whole a genus of tropical and sub-tropical flowering plants.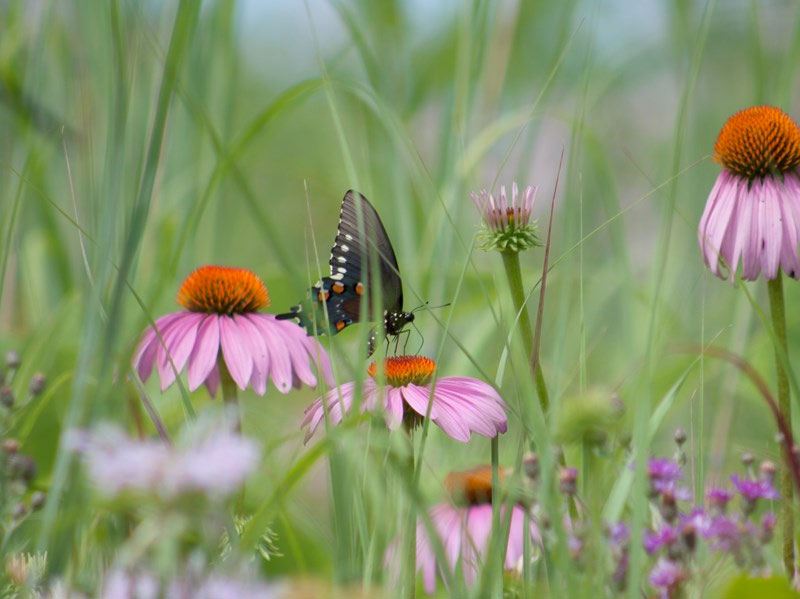 Cone Flower
(Echinacea purpurea)
Echinacea is a genus, or group of herbaceous flowering plants in the daisy family. The genus Echinacea has ten species, which are commonly called coneflowers. They are found only in eastern and central North America, where they grow in moist to dry prairies and open wooded areas.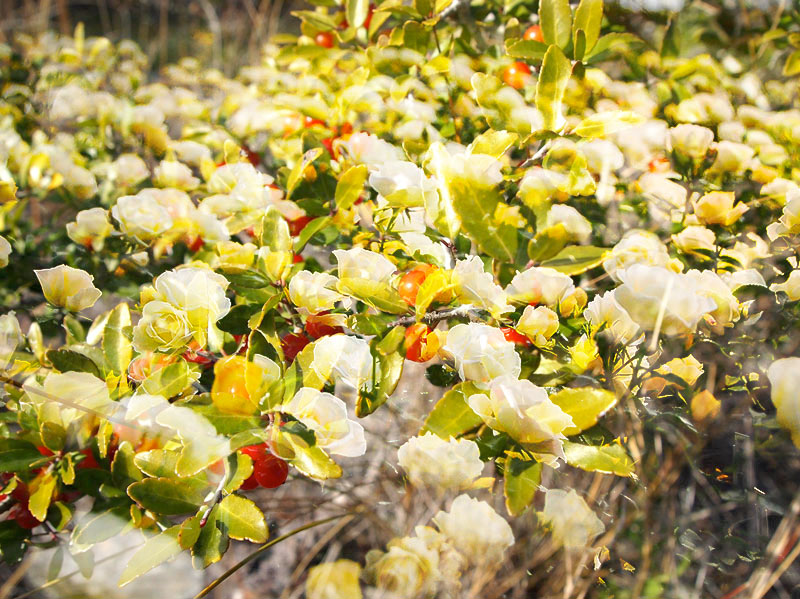 Drift Rose
(Rosa)

Drift Roses are a cross between a ground cover rose and a miniature rose-bush. They are very compact to the ground and will only get about 2 feet tall and about 3 feet wide. The Drift Series was bred by Star Roses and Plants to be a low maintenance ground cover rose.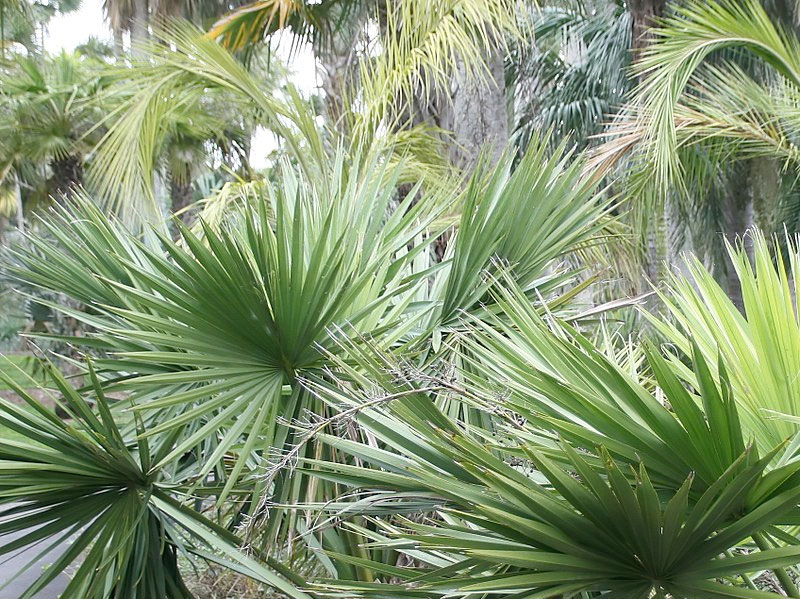 Dwarf Palmetto
(Sabal Minor Palm)
Sabal minor, commonly known as the dwarf palmetto, is a small species of palm. It is native to the deep southeastern and south-central United States and northeastern Mexico. It is naturally found in a diversity of habitats, including maritime forests, swamps, floodplains, and occasionally on drier sites.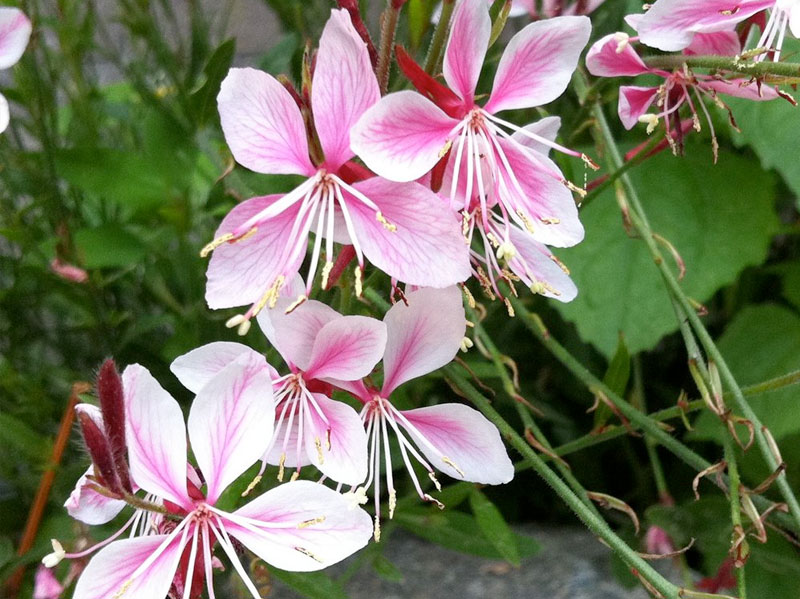 Gaura
(Gaura lindheimeri 'Siskiyou Pink')

Oenothera lindheimeri, formerly Gaura lindheimeri, and commonly known as Lindheimer's beeblossom, white gaura, pink gaura, Lindheimer's clockweed, and Indian feather, is a species of Oenothera. The perennial plant is native to southern Louisiana and Texas.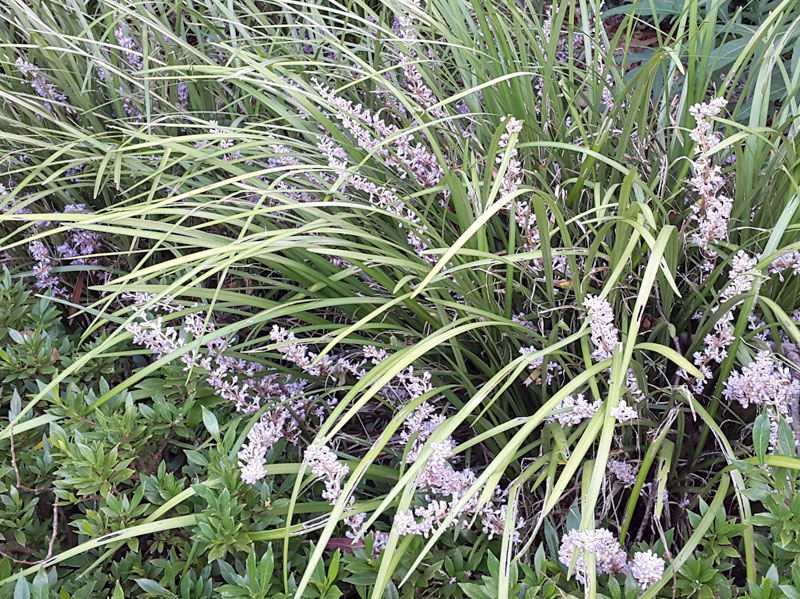 Giant Lilyturf
(Liriope muscarii 'Evergreen Giant')
True to its name, Evergreen Giant is a giant sized Liriope muscari that is probably 3 to 4 times the size of Big Blue Liriope. This large, clumping grass-like perennial makes an attractive, dark green, arching mound that is accented with spikes of lilac purple blooms during summer months.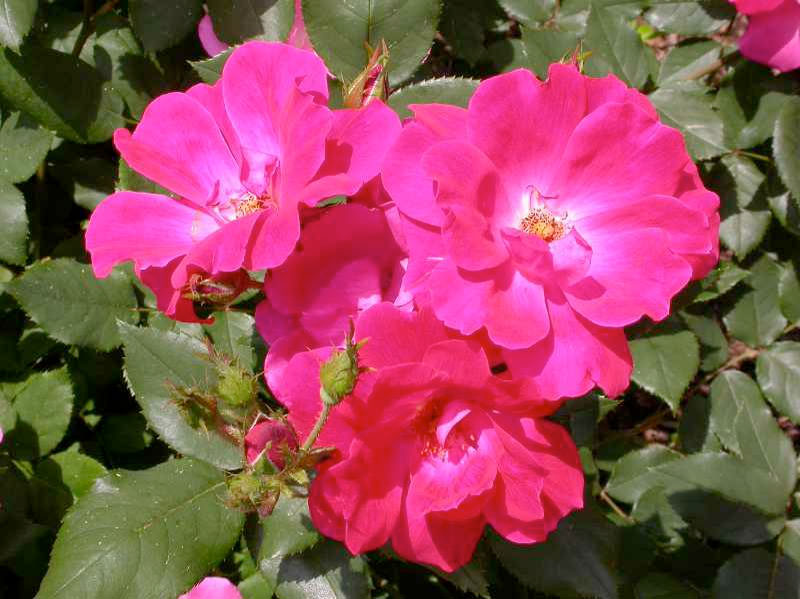 Knockout Rose
(Rosa 'Knockout')
Knock Out roses are known for their easy care, extended blooming season with repeat flowering, and increased disease resistance when compared to traditional tea roses. These fast-growing, compact, deciduous shrubs can be grown singly or in groups.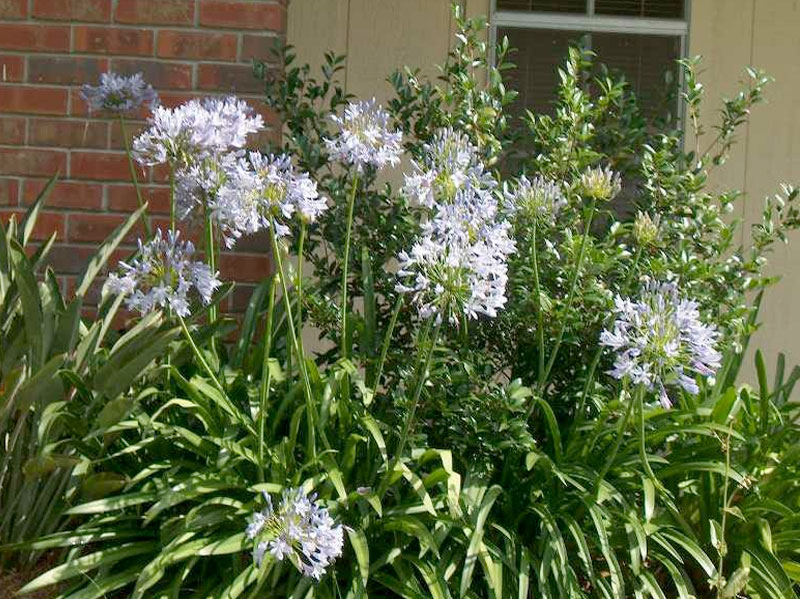 Lily of the Nile
(Agapanthus africanus 'Twister')
Agapanthus is the only genus in the subfamily Agapanthoideae of the flowering plant family Amaryllidaceae. The family is in the monocot order Asparagales. The name is derived from Greek: ἀγάπη, ἄνθος. Some species of Agapanthus are commonly known as lily of the Nile, or African lily in the UK.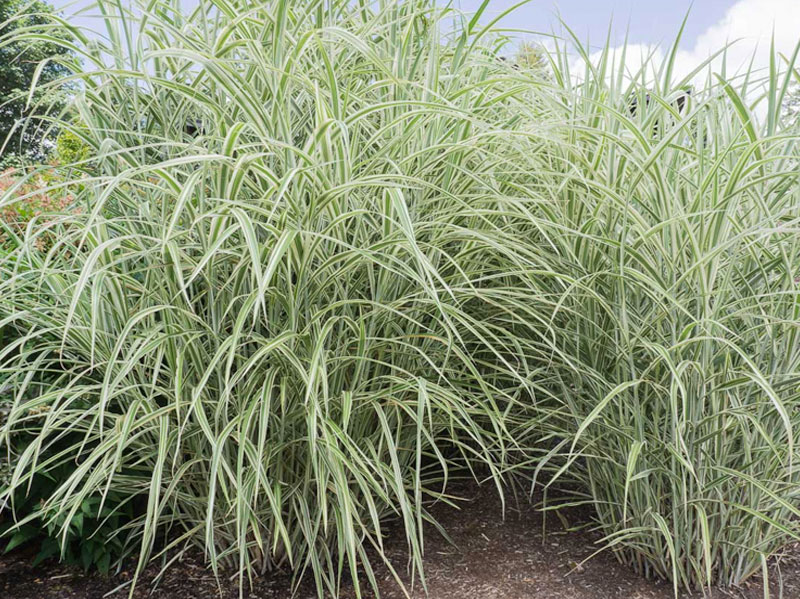 Maiden Grass
(Miscanthus sinensis 'Cosmopolitan')
Miscanthus sinensis, the maiden silvergrass, is a species of flowering plant in the grass family Poaceae, native to eastern Asia throughout most of China, Japan, Taiwan and Korea. It is an herbaceous perennial grass, growing to 0.8–2 m tall, rarely 4 m, forming dense clumps from an underground rhizome.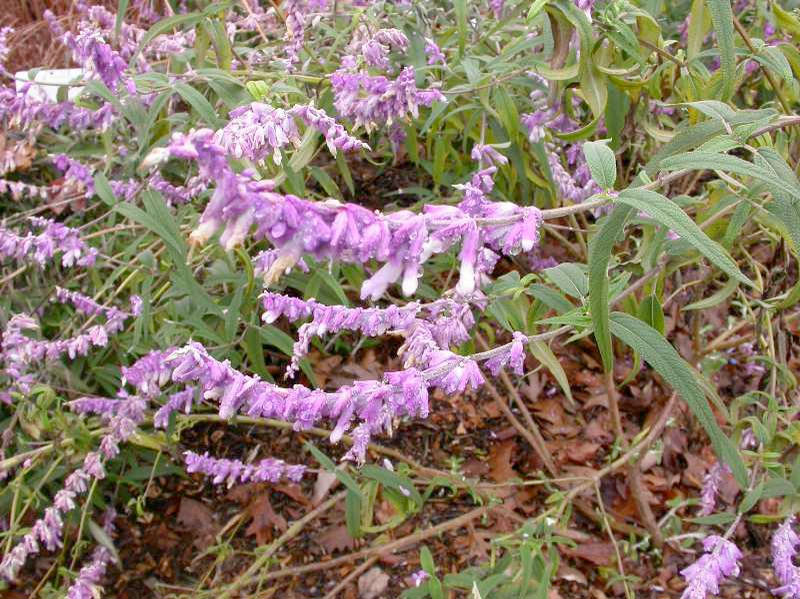 Mexican Bush Sage
(Salvia leucantha 'All Purple')
Salvia leucantha, the Mexican bush sage, is a herbaceous perennial that is native to subtropical and tropical conifer forests in central and eastern Mexico. The flowers are usually white, emerging from coloured bracts.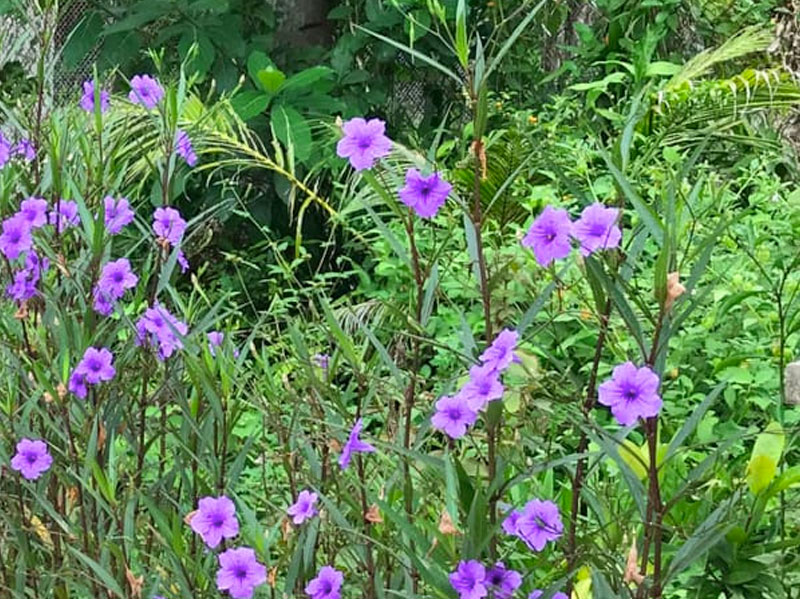 Mexican Petunia
(Ruella tweediana)
Ruellia simplex, the Mexican petunia, Mexican bluebell or Britton's wild petunia, is a species of flowering plant in the family Acanthaceae. It is a native of Mexico, the Caribbean, and South America. It has become a widespread invasive plant in Florida, where it was likely introduced as an ornamental before 1933.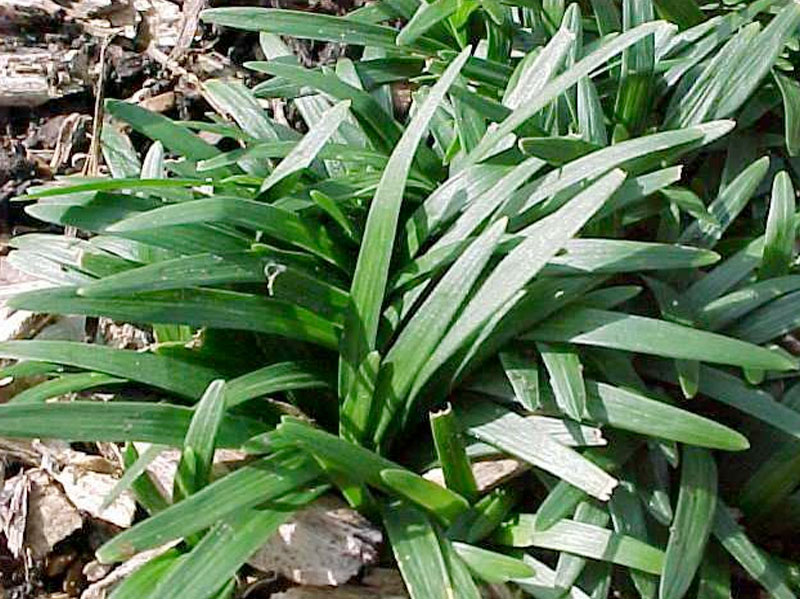 Mondo Grass
(Ophiopogon japonicus)
Mondo grass is also known as monkey grass. It is an evergreen perennial that makes a great groundcover or standalone grass-like plant. These plants perform well in almost any soil and lighting condition.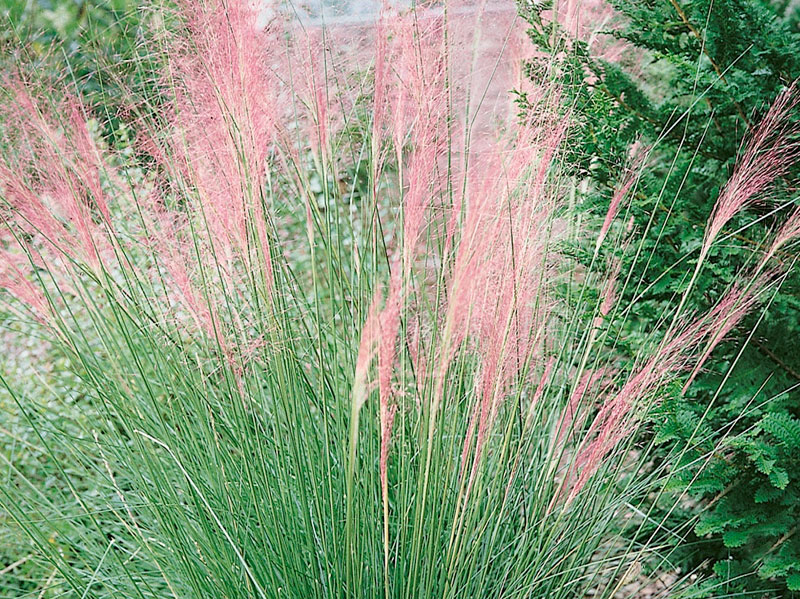 Muhly Grass
(Muhlenbergia capillaris)
Muhlenbergia capillaris, commonly known as the hairawn muhly, is a perennial sedge-like plant that grows to be about 30–90 cm tall and 60–90 cm wide. The plant includes a double layer; green, leaf-like structures surround the understory, and purple-pink flowers outgrow them from the bottom up.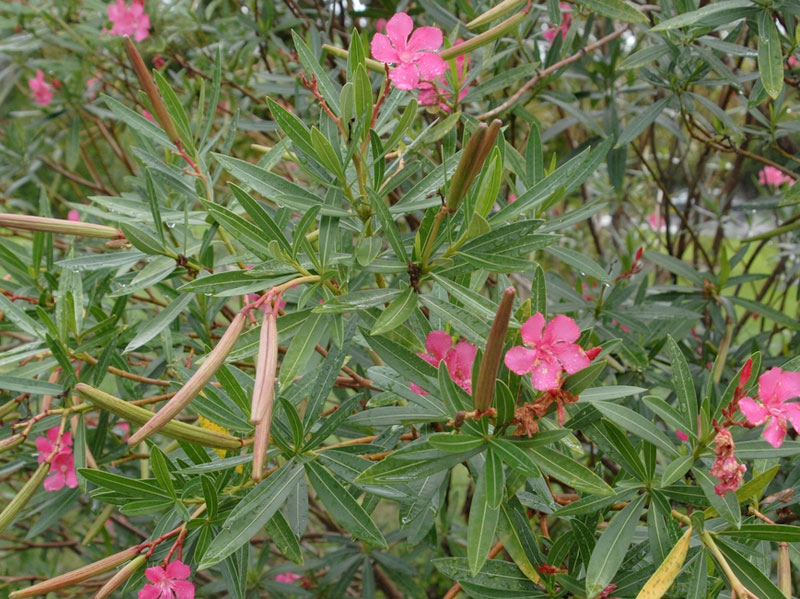 Oleander
(Nerium Oleander)
Nerium oleander is a shrub or small tree in the dogbane family Apocynaceae, toxic in all its parts. It is the only species currently classified in the genus Nerium. It is most commonly known as nerium or oleander, from its superficial resemblance to the unrelated olive Olea.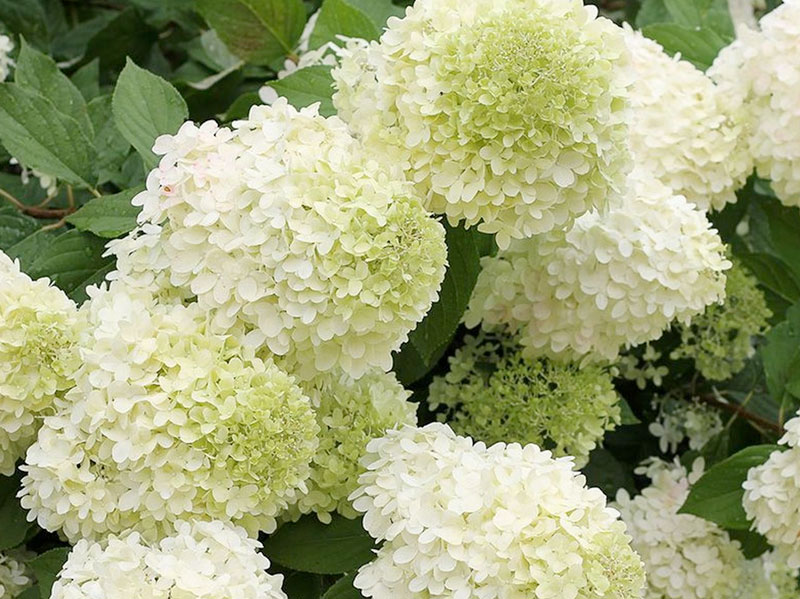 Panicle Hydrangea
(Hydrangea paniculata 'Limelight')
Hydrangea paniculata, the panicled hydrangea, is a species of flowering plant in the family Hydrangeaceae native to southern and eastern China, Korea, Japan and Russia. It was first formally described by Philipp Franz von Siebold in 1829.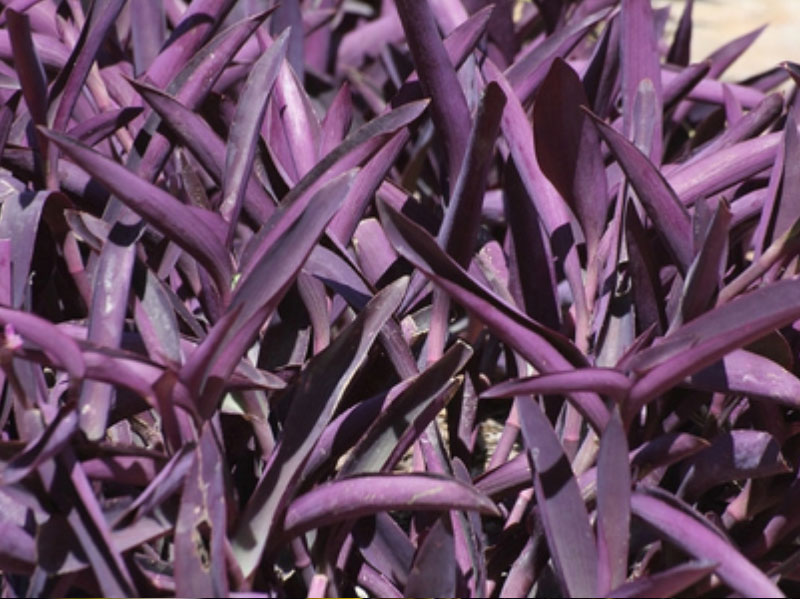 Purple Heart
(Setcreasea pallida)
Tradescantia pallida is a species of spiderwort more commonly known as wandering jew or walking jew, a name it shares with the closely related species T. fluminensis and T. zebrina. Other common names include purple secretia, purple-heart, and purple queen. It is native to the Gulf Coast region of eastern Mexico.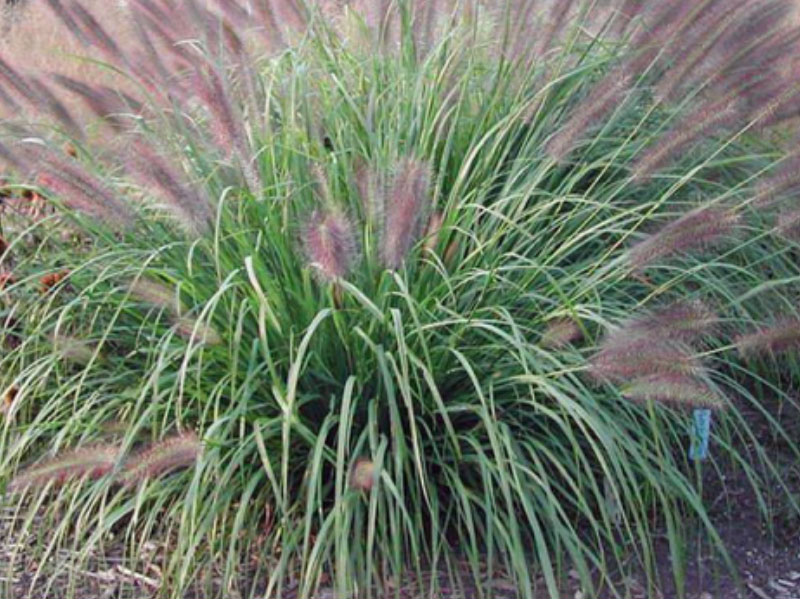 Red Fountain Grass
(Pennisetum Alopecuroides 'Red Head')
One of the earliest-flowering fountain grasses. 'Red Head' dazzles with bottlebrush plumes that emerge burgundy red in mid-to-late summer. Soft, fuzzy plumes shift to a silvery hue in fall and remain in place throughout winter. Flowing, ribbon-like grass blades adds texture and motion throughout the seasons, with leaves taking on yellow highlights in autumn.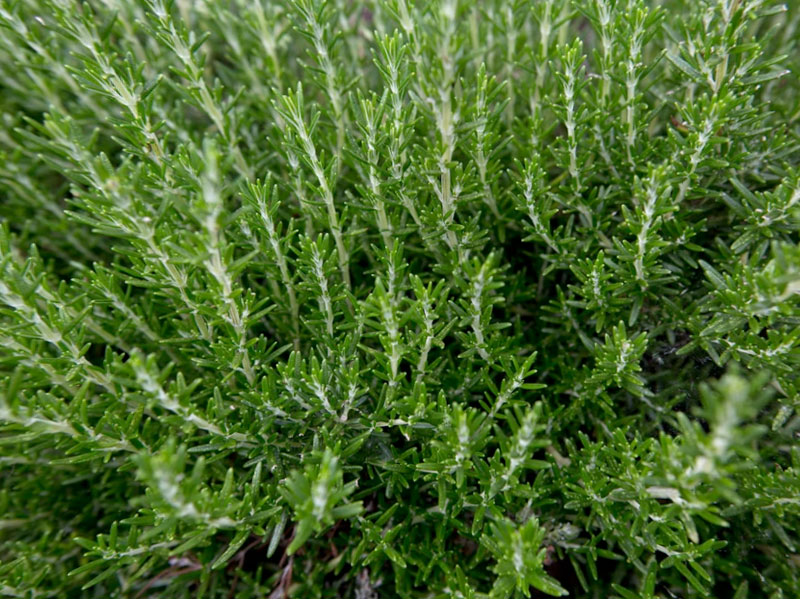 Rosemary
(Rosmarinus officinalis)
A woody, perennial herb with fragrant, evergreen, needle-like leaves and white, pink, purple, or blue flowers, native to the Mediterranean region. Until 2017, it was known by the scientific name Rosmarinus officinalis, now a synonym.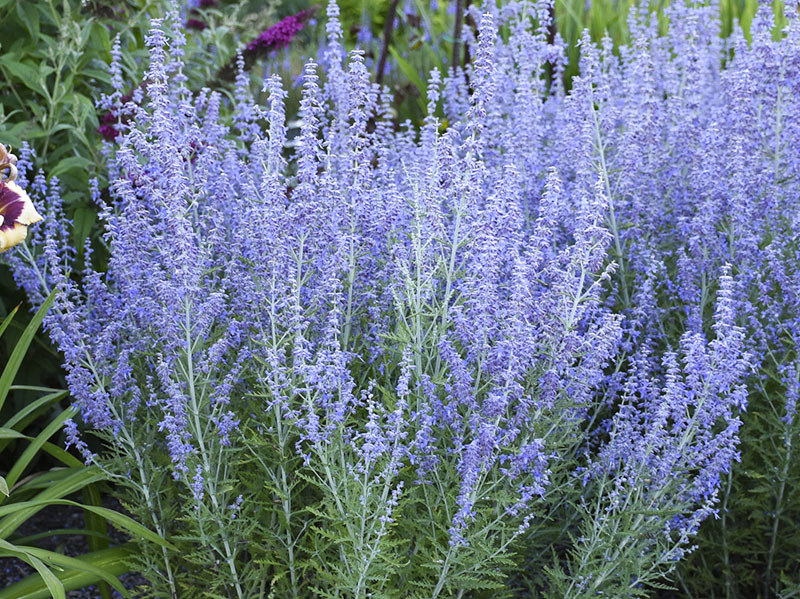 Russian Sage
(Rosmarinus officinalis)
Salvia yangii, previously known as Perovskia atriplicifolia, and commonly called Russian sage, is a flowering herbaceous perennial plant and subshrub. Although not previously a member of Salvia, the genus widely known as sage, it is now included within them.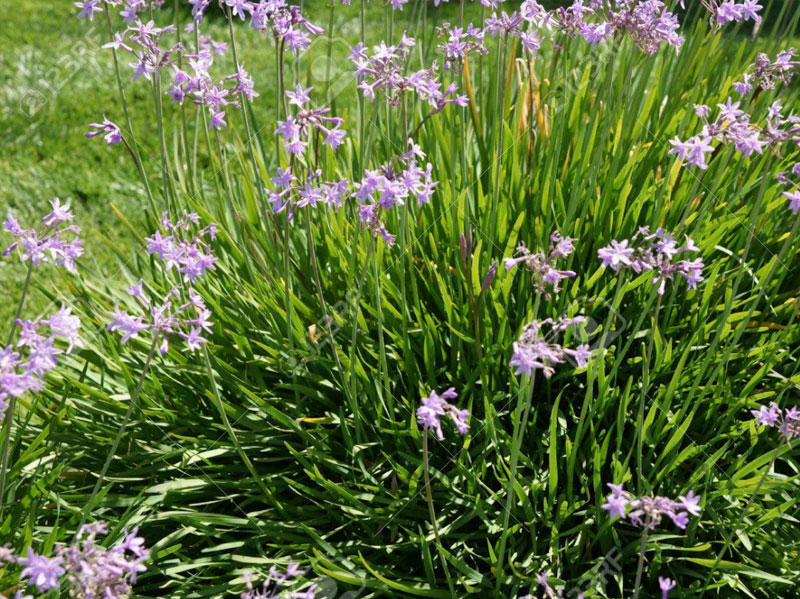 Society Garlic
(Tulbaahia Violacea)
Society garlic is an attractive ornamental plant from South Africa whose leaves have a garlicky odor. It belongs to the lily family — as do onions and garlic — but to a different genus, entirely restricted to Africa, which includes about 24 species.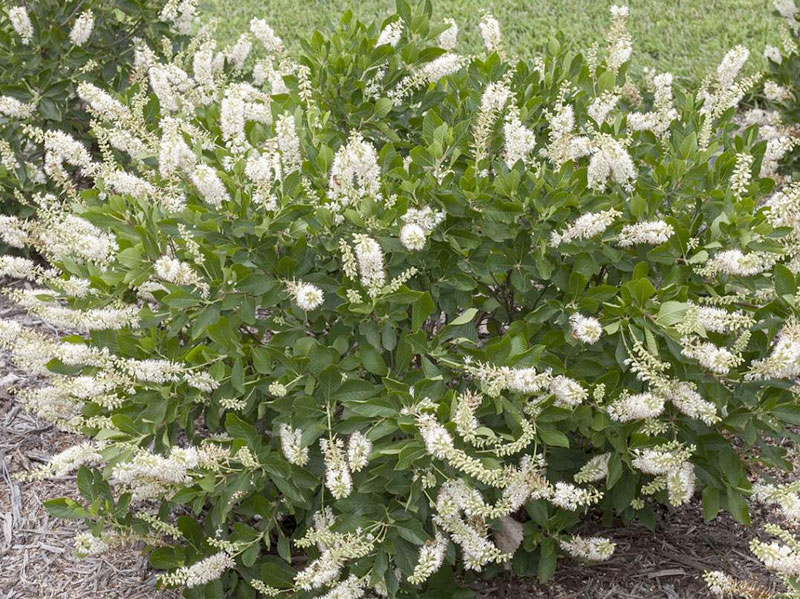 Clethra alnifolia 'Crystalina'
(Sweet Pepperbush)
Easily grown in average, medium to wet soils in full sun to part shade. Prefers part shade and consistently moist, acidic, sandy soils. Soils should not be allowed to dry out. Tolerates clay soils. Tolerates full shade.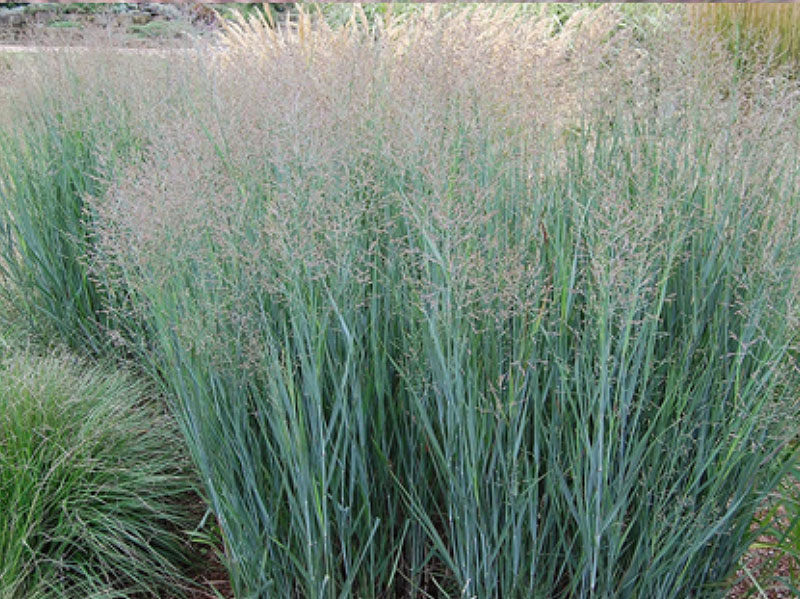 Switch Grass
(Panicum 'Heavy Metal')
Easily grown in average, medium to wet soils in full sun to part shade. Tolerates a wide range of soils, including dry ones, but prefers moist, sandy or clay soils. Tolerates occasional flooding. 'Heavy Metal' does not come true from seed and self-seeded plants may be best removed from a planting to preserve the uniformity of the foliage color.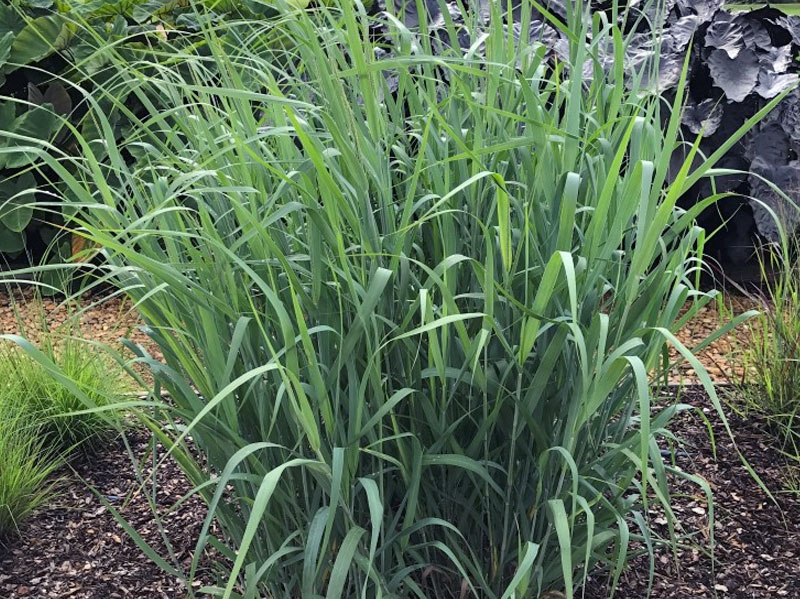 Switch Grass
(Panicum virgatum 'Dallas Blues')
Among the finest of our native ornamental grasses. It is a robust grower with awesome blue foliage and tan-aging-to-pink flower spikes in late summer/early fall. Drought resistant/drought tolerant plant.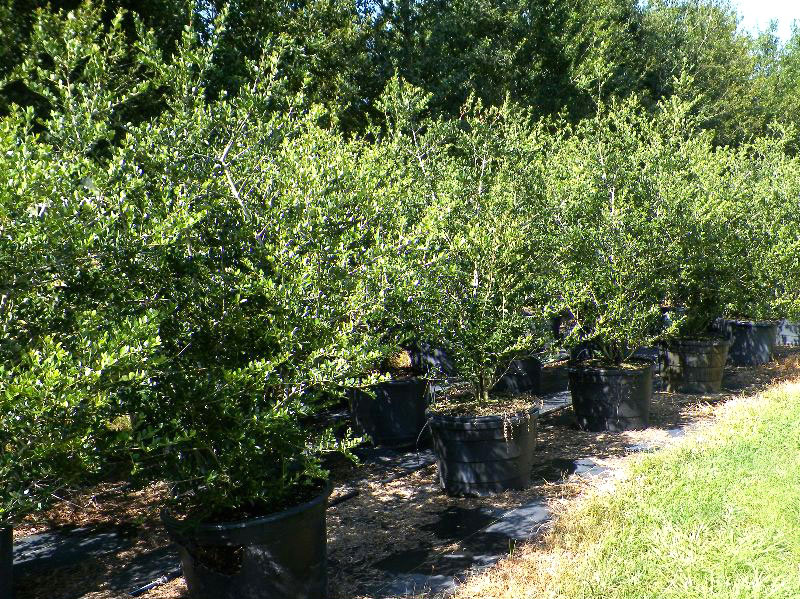 Upright Yaupon Holly
(Ilex vomitoria 'Shadows Female')
Like many other hollies, yaupon holly (Ilex vomitoria) is an evergreen shrub or tree that is loved for the colorful berries it produces on the female plants. Both male and female plants produce small white flowers in spring which attract pollinators.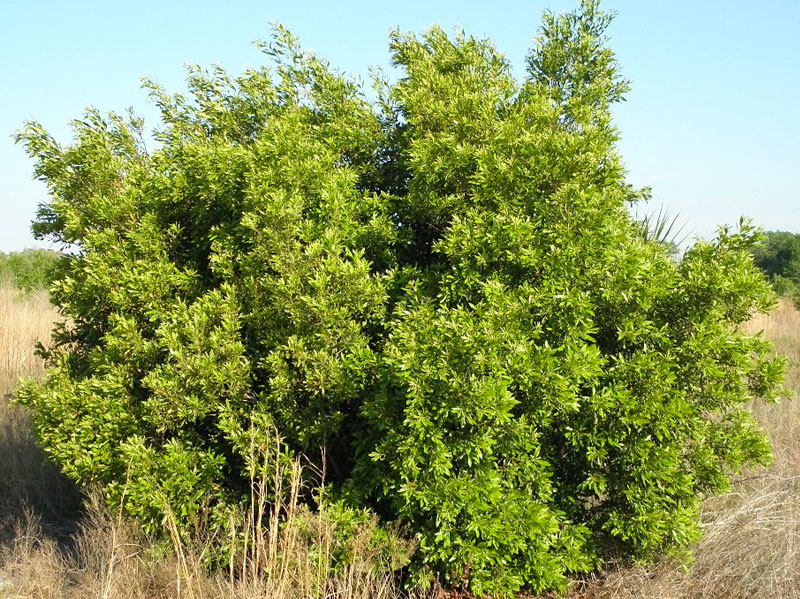 Wax Myrtle
(Ilex vomitoria 'Pendula')

Myrica cerifera is a small evergreen tree or large shrub native to North and Central America and the Caribbean. Its common names include southern wax myrtle, southern bayberry, candleberry, bayberry tree, and tallow shrub.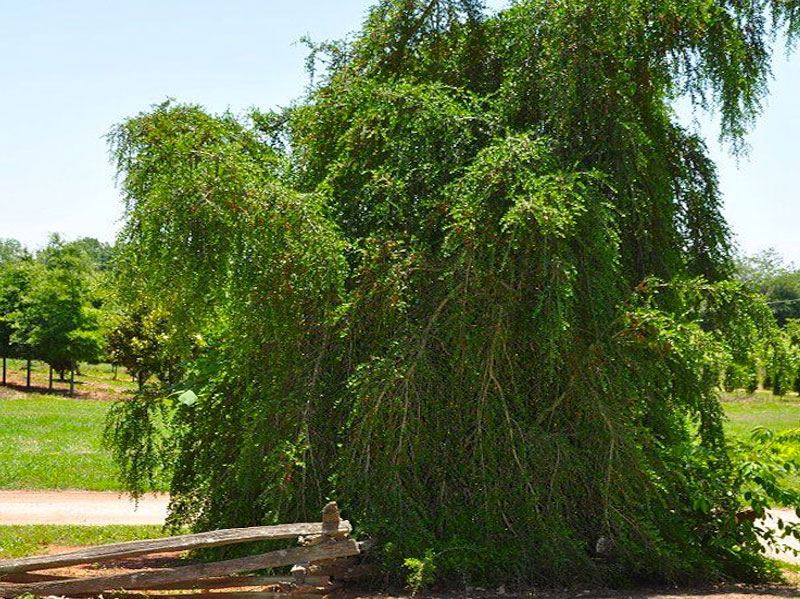 Weeping Yaupon Holly
(Ilex vomitoria 'Pendula')
The Weeping Yaupon Holly is perhaps the best holly to plant along the coastal areas since it has a high tolerance to sea salt and is very drought tolerant. It is able to grow to heights of 20 to 30 feet tall with a span of 6 to 12 feet and has a moderate growth rate.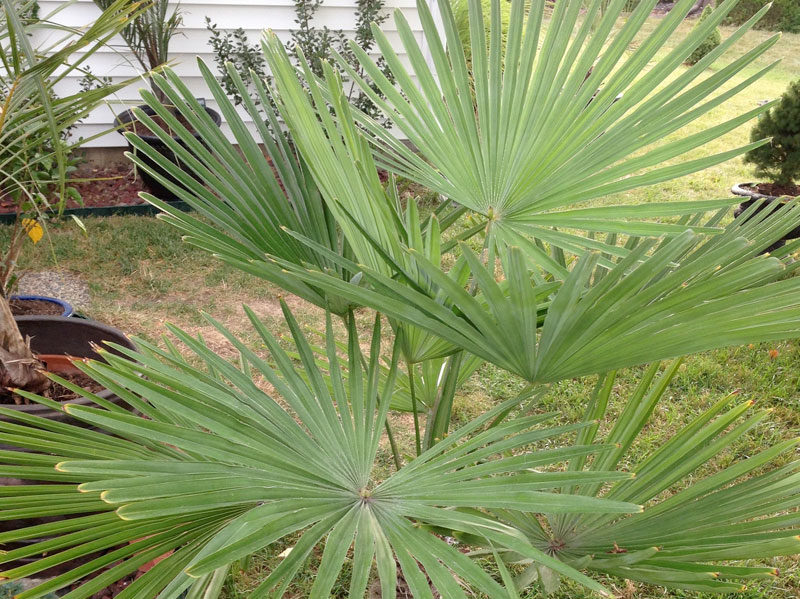 Windmill Palm
(Trachycarpus fortunei)
If you are searching for a tropical plant specimen that will lend that trade-wind ambiance to your landscape during temperate months and, yet, is still hardy enough to survive a frigid winter, look no further.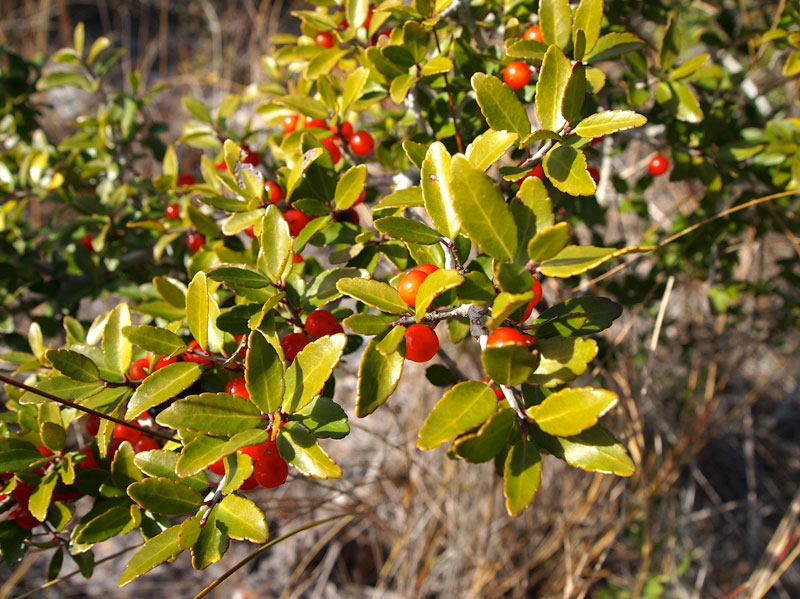 Yaupon Holly
(Ilex vomitoria 'Pride of Houston')
The plant was traditionally used by Native Americans to make an infusion containing caffeine. The plant is the only known indigenous plant to North America that produces caffeine. The plant is also used heavily for landscaping in its native range.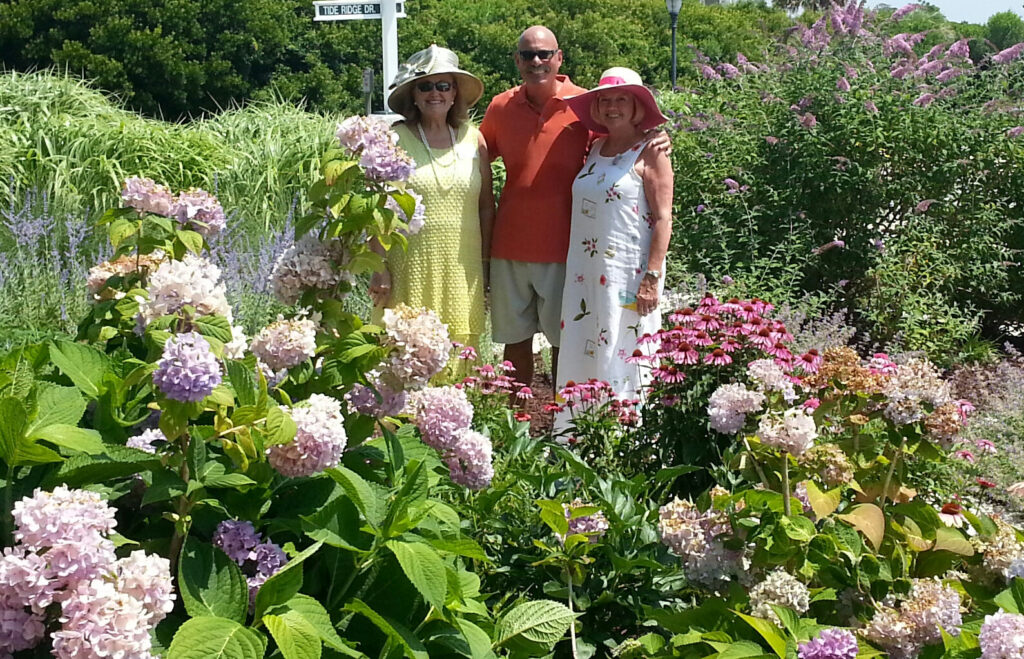 Holden Beach Beautification Club – Garden Tour