Climate & Environment

Previously reported – January 2018
North Carolina's coastal policies among worst in nation on climate change
Days after a federal report issued a harsh warning about climate change, an environmental group said North Carolina's policies leave it among the most ill-prepared on the East Coast to deal with the effects of rising seas.
Read more » click here
How the Wilmington area deals with rising seas and an increasing number of floods
Read more » click here
Brunswick County eliminated plans to address rising sea levels. Apparently, no one knows why
Read more » click here
Fixing the broken National Flood Insurance Program
Read more » click here
Previously reported – August 2018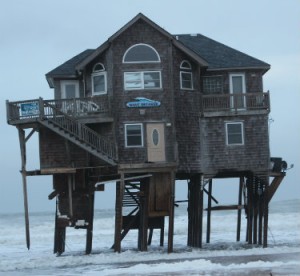 N.C. beach homes and coast are 'doomed' and residents need to get out, scientist says
Sea level rise is an imminent threat to North Carolina's 18 barrier islands — the Outer Banks — and the area just behind.
Read more » click here
Previously reported – December 2018
Scientific consensus: Earth's climate is warming
Multiple studies published in peer-reviewed scientific journals show that 97 percent or more of actively publishing climate scientists agree: Climate-warming trends over the past century are extremely likely due to human activities. In addition, most of the leading scientific organizations worldwide have issued public statements endorsing this position.
Read more » click here
76 Environmental Rules on the Way Out Under Trump
Read more » click here
U.S. Climate Report Warns of Damaged Environment and Shrinking Economy
A major scientific report issued by 13 federal agencies on Friday presents the starkest warnings to date of the consequences of climate change for the United States, predicting that if significant steps are not taken to rein in global warming, the damage will knock as much as 10 percent off the size of the American economy by century's end. The report, which was mandated by Congress and made public by the White House, is notable not only for the precision of its calculations and bluntness of its conclusions, but also because its findings are directly at odds with President Trump's agenda of environmental deregulation, which he asserts will spur economic growth.
Read more » click here
Climate Change Is Complex. We've Got Answers to Your Questions.
Read more » click here
Major Trump administration climate report says damage is 'intensifying across the country'
The federal government on Friday released a long-awaited report with an unmistakable message: The effects of climate change, including deadly wildfires, increasingly debilitating hurricanes and heat waves, are already battering the United States, and the danger of more such catastrophes is worsening.
The report's authors, who represent numerous federal agencies, say they are more certain than ever that climate change poses a severe threat to Americans' health and pocketbooks, as well as to the country's infrastructure and natural resources. And while it avoids policy recommendations, the report's sense of urgency and alarm stands in stark contrast to the lack of any apparent plan from President Trump to tackle the problems, which, according to the government he runs, are increasingly dire.
The congressionally mandated document — the first of its kind issued during the Trump administration — details how climate-fueled disasters and other types of worrisome changes are becoming more commonplace throughout the country and how much worse they could become in the absence of efforts to combat global warming.
Read more » click here
FOURTH NATIONAL CLIMATE ASSESSMENT
Read more » click here
Previously reported – January 2019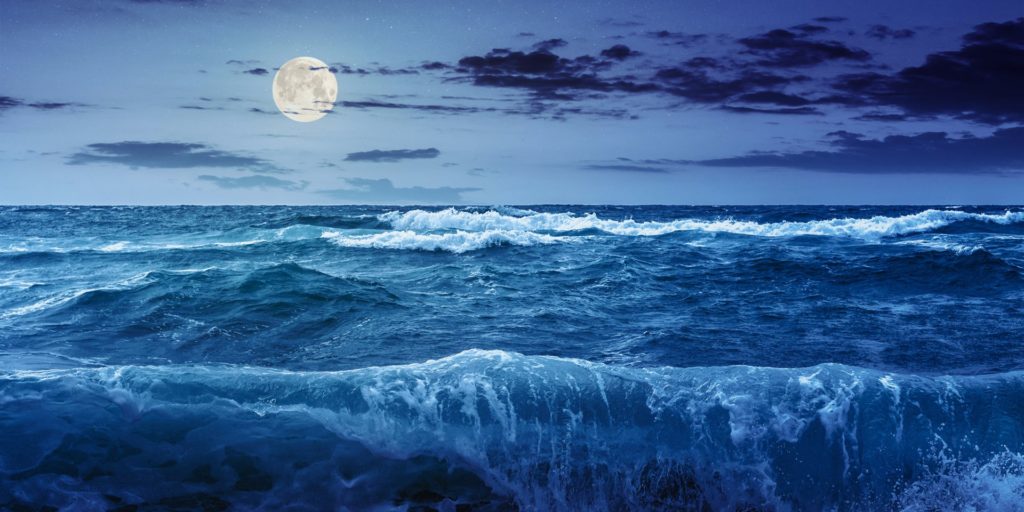 Oceans Are Warming Faster Than Predicted
Earth's seas are absorbing excess heat 40 percent faster than previous estimates
Up to 90 percent of the warming caused by human carbon emissions is absorbed by the world's oceans, scientists estimate. And researchers increasingly agree that the oceans are warming faster than previously thought. Multiple studies in the past few years have found that previous estimates from the Intergovernmental Panel on Climate Change may be too low. A new review of the research, published yesterday in Science, concludes that "multiple lines of evidence from four independent groups thus now suggest a stronger observed [ocean heat content] warming."
Taken together, the research suggests that the oceans are heating up about 40 percent faster than previously estimated by the IPCC. Since the 1950s, studies generally suggest that the oceans have been absorbing at least 10 times as much energy annually, measured in joules, as humans consume worldwide in a year.
Read more » click here
Ocean Warming Is Accelerating Faster Than Thought, New Research Finds
Scientists say the world's oceans are warming far more quickly than previously thought, a finding with dire implications for climate change because almost all the excess heat absorbed by the planet ends up stored in their waters.
Read more » click here
The oceans are warming faster than we thought, and scientists suggest we brace for impact
The oceans are warming faster than climate reports have suggested, according to a new synthesis of temperature observations published this week. The most recent report from the United Nations Intergovernmental Panel on Climate Change made what turned out to be a very conservative estimate of rise in ocean temperature, and scientists are advising us to adjust our expectations.
"The numbers are coming in 40 to 50 percent [warmer] than the last IPCC report," said Kevin Trenberth, a climate scientist at the National Center for Atmospheric Research and an author on the report, published in Science Magazine on Thursday. Furthermore, Trenberth said, "2018 will be the warmest year on record in the oceans" as 2017 was and 2016 before that. Oceans cover 70 percent of the globe and absorb 93 percent of the planet's extra heat from climate change. They are responsible for spawning disasters like hurricanes Florence and Maria and generating torrential rainfall via meteorological processes with names like "atmospheric river" and "Pineapple Express."
Read more » click here
Ice loss from Antarctica has sextupled since the 1970s, new research finds
Antarctic glaciers have been melting at an accelerating pace over the past four decades thanks to an influx of warm ocean water — a startling new finding that researchers say could mean sea levels are poised to rise more quickly than predicted in coming decades. The Antarctic lost 40 billion tons of melting ice to the ocean each year from 1979 to 1989. That figure rose to 252 billion tons lost per year beginning in 2009, according to a study published Monday in the Proceedings of the National Academy of Sciences. That means the region is losing six times as much ice as it was four decades ago, an unprecedented pace in the era of modern measurements. (It takes about 360 billion tons of ice to produce one millimeter of global sea-level rise.)
Read more » click here
Previously reported – February 2019
It's Official: 2018 Was the Fourth Warmest Year on Record
NASA scientists announced Wednesday that the Earth's average surface temperature in 2018 was the fourth highest in nearly 140 years of record-keeping and a continuation of an unmistakable warming trend. The data means that the five warmest years in recorded history have been the last five, and that 18 of the 19 warmest years have occurred since 2001. The quickly rising temperatures over the past two decades cap a much longer warming trend documented by researchers and correspond with the scientific consensus that climate change is caused by human activity. "We're no longer talking about a situation where global warming is something in the future," said Gavin A. Schmidt, director of the Goddard Institute for Space Studies, the NASA group that conducted the analysis. "It's here. It's now." While this planet has seen hotter days in prehistoric times, and colder ones in the modern era, what sets recent warming apart in the sweep of geologic time is the relatively sudden rise in temperatures and its clear correlation with increasing levels of greenhouse gases like carbon dioxide and methane produced by human activity.
Read more » click here
2018 was fourth-hottest year on record, NASA says
World data shows "global warming shows no sign of slowing down or stopping."
Read more » click here
Today's Earth looks a lot like it did 115,000 years ago. All we're missing is massive sea level rise.
New research suggests the planet is already paralleling the most recent major warm period in its past. Now the only question is how fast Antarctica could collapse.
Read more » click here
Previously reported – March 2019
Ruined crops, salty soil: How rising seas are poisoning North Carolina's farmland
The salty patches were small, at first — scattered spots where soybeans wouldn't grow, where grass withered and died, exposing expanses of bare, brown earth. But lately those barren patches have grown. On dry days, the salt precipitates out of the mud and the crystals make the soil sparkle in the sunlight. And on a damp and chilly afternoon in January, the salt makes Dawson Pugh furrow his brow in dismay. "It's been getting worse," the farmer tells East Carolina University hydrologist Alex Manda, who drove out to this corner of coastal North Carolina with a group of graduate students to figure out what's poisoning Pugh's land — and whether anything can be done to stop it. Of climate change's many plagues — drought, insects, fires, floods — saltwater intrusion in particular sounds almost like a biblical curse. Rising seas, sinking earth and extreme weather are conspiring to cause salt from the ocean to contaminate aquifers and turn formerly fertile fields barren. A 2016 study in the journal Science predicted that 9 percent of the U.S. coastline is vulnerable to saltwater intrusion — a percentage likely to grow as the world continues to warm. Scientists are just beginning to assess the potential effect on agriculture, Manda said, and it's not yet clear how much can be mitigated. "We spend a lot of time and money to try to prevent salt," Pugh says. "I worry what the future is. If it keeps getting worse, will it be worth farming?" If farmers in coastal areas have any hope of protecting their land — and their livelihoods — the first step is to disentangle the complex web of causes that can send ocean water seeping into the ground beneath their feet. Though it's known that saltwater intrusion is linked to sea-level rise caused by climate change, scientists aren't certain exactly how salt winds up in farmers' fields. One hypothesis is that strong winds may blow salt water from the sound into the canals and ditches that crisscross the county, which then leak into the soil. Another possibility is that the salt was left behind by storm-surge events and simply takes a long time to wash away. Or maybe the problem goes even deeper. Scientists are increasingly concerned that rising sea levels are shifting the "zone of transition" — the underground gradient where fresh groundwater meets salty seawater. This issue may be compounded by the slow sinking of North Carolina's coastal plain since the end of the last ice age about 12,000 years ago.
Read more » click here
Earth just had its hottest June on record, on track for warmest July
Read more » click here
Climate Change Threatens the World's Food Supply, United Nations Warns
The world's land and water resources are being exploited at "unprecedented rates," a new United Nations report warns, which combined with climate change is putting dire pressure on the ability of humanity to feed itself. The report, prepared by more than 100 experts from 52 countries and released in summary form in Geneva on Thursday, found that the window to address the threat is closing rapidly. A half-billion people already live in places turning into desert, and soil is being lost between 10 and 100 times faster than it is forming, according to the report. Climate change will make those threats even worse, as floods, drought, storms and other types of extreme weather threaten to disrupt, and over time shrink, the global food supply. Already, more than 10 percent of the world's population remains undernourished, and some authors of the report warned in interviews that food shortages could lead to an increase in cross-border migration.
Read more » click here
How Hot Was July? Hotter Than Ever, Global Data Shows
European climate researchers said Monday that last month was the hottest July — and thus the hottest month — ever recorded, slightly eclipsing the previous record-holder, July 2016. "While July is usually the warmest month of the year for the globe, according to our data it also was the warmest month recorded globally, by a very small margin," Jean-Noël Thépaut, head of the Copernicus Climate Change Service, said in a statement. The service, part of an intergovernmental organization supported by European countries, said the global average temperature last month was about 0.07-degree Fahrenheit (0.04 Celsius) hotter than July 2016.
Read more » click here