Lou's Views
News & Views / February Edition

Calendar of Events –
---


N.C. Azalea Festival
April 3rd – 7th
Wilmington


Wilmington has been celebrating Spring Southern Style since 1948. There's something for everyone among their community's rich array of artwork, gardens, history and culture. This will be the 72nd annual festival and is considered one of the top events in the Southeast.
For more information » click here

---

Southport Spring Festival
April 19th – 20th
Southport


Welcome Spring Easter weekend in style at the Southport Spring Festival, a tradition for more than 25 years. This festival features a wide variety of activities.
For more information » click here
---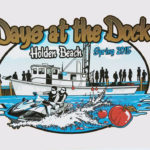 .Days at the Docks Festival
April 27th – 28th
Holden Beach
.

The annual festival occurs in April or May and is sponsored by the Greater Holden Beach Merchants Association. It's the Holden Beach way to kick-off the Spring and start the vacation season. In addition to the food and arts & crafts, enjoy live music & entertainment, a horseshoe tournament and the world famous "Bopple Race". Lots of activities for the entire family!
For more information » click here
---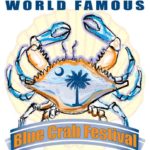 Blue Crab Festival
May 18th – 19th
Little River SC
.
This will be the 38th annual world famous Blue Crab Festival. It is held on the waterfront in Little River and is one of the largest festivals in the Southeast. The purpose of this festival is one that supports and showcases the fabulous atmosphere of the local communities.
For more information » click here
---
Events


Discover a wide range of things to do in the Brunswick Islands for an experience that goes beyond the beach.
For more information » click here
---
Calendar of Events – Island

---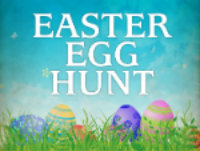 Family Nighttime Easter Egg Hunt / Tentative)
The Town will hold its fifth annual nighttime Easter Egg Hunt on Friday, April 19th beginning at 7:00 pm. Teams of four will compete against each other. This event is designed for youth and adults and will be held at Bridgeview Park. Participants will need to bring their own flashlights to the event. Registration is required and will only be taken by phone, call (910) 842-6488 to pre-register.
---

Easter Sunrise Church Service / Tentative
Brunswick Islands Baptist Church and Holden Beach Chapel are sponsoring an Easter sunrise service at 6:30 a.m. Sunday April 21st at the Holden Beach Pier.
---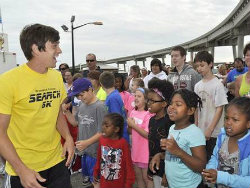 SEARCH 5K / Tentative
The event will be held here on Saturday, April 6th beginning at 10:00am. This is a free race to help fight childhood obesity. Last year they had approximately one thousand (1,000) participants. Please be aware of children and families on streets and sidewalks that morning.
.

SEARCH 5K program is an acronym for See Every Athlete Run for Conditional Health. The program focuses on a comprehensive running program for the youth in Brunswick County Schools. The purpose of the program and of this event is to work on reducing childhood obesity by promoting healthy, active lifestyles into adulthood.
---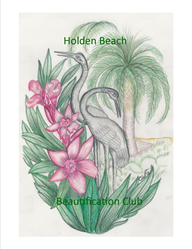 Holden Beach Beautification Club Plant Sale
The HBBC is holding their 8th Annual Plant Sale on Friday, April 26th and Saturday, April 27th at the Emergency Operations Center, which is beside Food Lion located at 1044 Sabbath Home Road. Landscaping plants, perennials, annuals, herbs and gardening gloves will be available for purchase. All funds generated from the plant sale are earmarked for beautification projects on the island. Visit the Beautification Club's website at http://holdenbeachbc.org/ if you are unable to attend the plant sale but would like to contribute.
---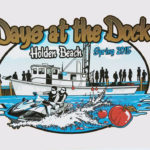 Days at the Docks Festival
This is either a one or two-day event. The festival occurs in April or May of each year and is sponsored by the Greater Holden Beach Merchants Association. This year it is April 27th & 28th. It's the Holden Beach way to kick-off the Spring and start the vacation season.
---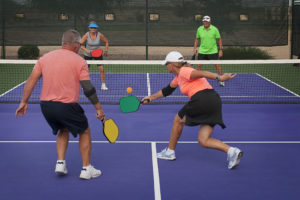 Pickleball Tournament
Holden Beach is hosting their third annual Pickleball Tournament. This year the Battle at the Beach tournament is May 3rd to May 5th.
What is Pickleball you ask?
Pickleball: growing sport for seniors
Pickleball originated in 1965 on Bainbridge Island, Washington. The ball used is a perforated plastic ball similar to a Whiffle ball. The game is easy for beginners to learn, but can develop into a fast-paced, competitive game for experienced players. The net is a couple inches lower than a tennis court net and the court is smaller too (20 feet by 44 feet vs. 36 by 78), and the paddles are oversized ping pong paddles made of plywood, aluminum or graphite. The game can be played with two or four players. Experience in tennis, badminton and ping pong is helpful, as there are similarities with those sports. There already are over 100,000 players in the United States alone. When tennis and badminton players find it difficult to navigate the larger courts, the next step is Pickleball, where there is not as much running required.
Read more » click here
---
Parks & Recreation / Programs & Events
For more information » click here
---
Reminders –
---


"The new tide charts are here! The new tide charts are here!"

Holden Beach Tide Charts – 2019
---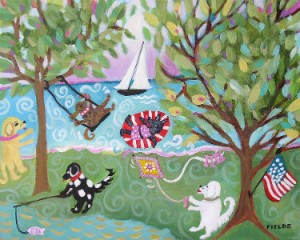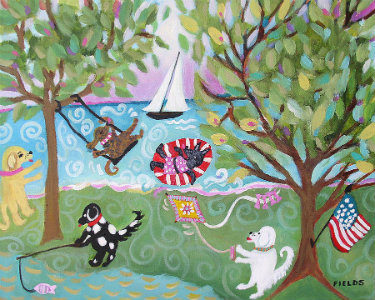 Dog Park Closed
The Dog Park is closed due to the canal dredging project. As it stands now, the USACE will not allow the Town to place material from the canal dredging in their spoil area. Pending CAMA approval, the Town plans on using land at the dog park as its spoils area. The dog park will remain closed until after the dredging project is complete. They anticipate the park will be closed until at least Memorial Day.
---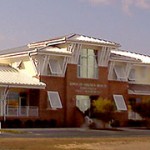 BOC's Meeting
The Board of Commissioners' March Regular Meeting is scheduled on the third Tuesday of the month, March 19th
---


News from Town of Holden Beach –
The town sends out emails of events, news, agendas, notifications and emergency information. If you would like to be added to their mailing list, please go to their web site to complete your subscription to the Holden Beach E-Newsletter.
For more information » click here

---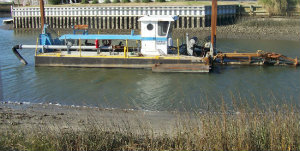 Canal Dredging
The Town is planning to perform a complete dredge of all of the canals this coming fall/winter (November 2018 – Mar 2019). It is recommended that property owners begin getting ready for the canal dredging as early as possible by first assessing the condition of their bulkheads so that repairs on those structures can be made in plenty of time before dredging begins. This will not only provide for the best dredging effort, but also lesson the possibility of leaky bulkheads filling canals back in prematurely after dredge completion. The Town will also be conducting its annual inspection of the bulkheads. Likewise, it is also recommended that property owners begin to coordinate the actions needed to move your floating docks in anticipation of the actual dredge arrival in order to facilitate a better excavation near their pilings. Finally, boat movements should also be considered. You may want to begin planning for winter accommodations and repairs to your boat now. Remember that boat dry docks book up fast.
Dredging Project – October
Construction at the Scotch Bonnet dredge spoil area began this week in preparation for this winter's canal dredging project. We ask that canal property owners begin to move their boats and docks if possible in preparation for the dredge event. The tentative schedule will begin with Holden Beach Harbor mid-November, followed by Heritage Harbor mid-January, and Harbor Acres mid-February.
Note: This schedule may be affected by inclement weather.
King Dredging is partially mobilized on site and is prepping containment area by dog park. Dredging scheduled to commence in the middle of November working the canals from east to west.
Dredging Project – November
King Dredging is fully mobilized on site with dredge in canals. Scotch Bonnet dredge spoil area work is just about completed. Dredging operations are scheduled to commence the first day of December working the canals from east to west. Work is starting with Holden Beach Harbor, which includes canals between High Point and Greensboro. Property owners should have made dock and boat arrangements already, but if you haven't there's still a little time left.
King Dredging is just about ready to begin with the following tentative schedule:
. 1) Holden Beach Harbor – December 1st through January 25th
. 2) Heritage Harbor – January 26th through February 25th
. 3) Harbor Acres – Feb 26th through April 9th
Dredging Project – December
Canal Dredging operations are underway. The dredge "Patricia Sanderson" started work in the Holden Beach Harbor feeder canal late last week. Currently, the dredge is working near the northern end of Durham Street heading west in the feeder canal. If you haven't taken care of making arrangements to move your in water boats you need to do so as soon as possible.
Dredging Project – January
Due to the size of the dredge, the contractor has asked that boats on lifts in Heritage Harbor be removed before dredging begins. This will allow for a better dredge in this set of canals as the dredge follows the designed template. The contractor anticipates beginning work in Heritage Harbor in February. Please accommodate the request at your earliest convenience.
Dredging Project – February
The dredging in Holden Beach Harbor is complete. The contractor is now dredging in Heritage Harbor. This set of canals includes Scotch Bonnet, Lions Paw, Starfish and Sand Dollar. Heritage Harbor work should be completed by the end of February based on the current schedule. The contractor will then move into Harbor Acres. Harbor Acres canal property owners should prepare to remove their boats from canals and from any lifts over the canals. Also, owners should swing their docks out of the way if possible. 
Update –
Both Holden Beach Harbor and Heritage Harbor dredge project has been completed. The contractor will start work in Harbor Acres sometime this week. (02/19/19)

---
Volunteers needed
The Town is always looking for people to volunteer for their various boards and committees. If you are interested in serving, please fill out a resume form and submit it to heather@hbtownhall.com.
---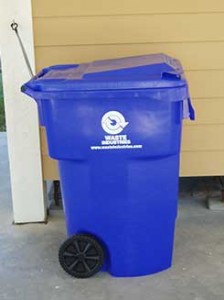 Curbside Recycling
Waste Industries is now offering curbside recycling for Town properties that desire to participate in the service. The service cost is $82.48 annually paid in advance to the Town of Holden Beach and consists of a ninety-six (96) gallon cart that is emptied every other week.
Curbside Recycling Application » click here
Curbside Recycling Calendar » click here
---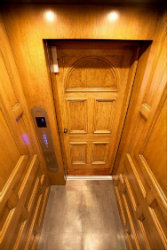 Elevators
Most states mandate that elevator systems be tested and inspected annually. Currently the state of North Carolina does not require annual inspections to be performed on all elevator systems. The use of unsafe and defective lifting devices imposes a substantial probability of serious and preventable injury to your family and guests. It is in the owner's best interest to minimize injuries and liability by scheduling an annual safety inspection to ensure the safe operation of their elevator system.

Safety Notice –
Waupaca Elevator Company has issued an important safety notice. The potential hazard is associated with normal wear in your elevator. If your elevator develops the problem and it is not repaired, the elevator may drop unexpectedly with you in it and you may be injured. They recommend you contact your elevator service company.
---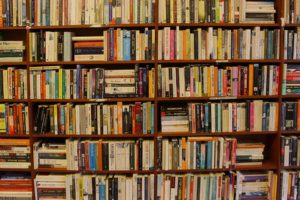 Library
If you need something to keep you busy in this colder weather, make sure to visit the island library. The library is in the upstairs of Holden Beach Town Hall. All the books were donated. Patrons of the library don't have to check out a book; they are on the honor system to return it.
---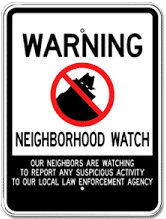 Neighborhood Watch –
• Need to look out for each other
• Call 911 if you see or hear anything suspicious
• Fill out Keep Check Request Form if you will be out of town
• Submit completed Property Registration Form
• Pickup copy of Protecting Your Home
---
Upon Further Review –
Development Fees
BOC's Regular Meeting 06/19/18
Discussion and Possible Approval of Resolution 18-04,
Resolution Adopting System Development Fees Report

NOW THEREFORE BE IT RESOLVED by the Holden Beach Board of Commissioners that the Town hereby adopts and approves the Cost-Justified Water and Wastewater System Development Fees Report created by McGill Associates, dated March 2018.
BOC's Special Meeting 08/30/18
Discussion and Possible Action: Repeal the Board's Previous Vote on Implementation of the Water and Sewer Development Fees as Required by House Bill 436 and to Replace that Decision with an Alternative Fee Schedule

They repealed and replaced the development fee schedule
.     a) Repealed Resolution 18-05
.     b) Replaced with the following interim fee schedule:
.         • Water Capacity Fee is $100 per bedroom
.         • Sewer Capacity Fee is $2,700 per bedroom
A five (5) bedroom in the sewer fee schedule before June 30th was $13,125
A five (5) bedroom in the new interim sewer fee schedule after June 30th is $13,500
A five (5) bedroom in both the old and the new interim water fee schedule is $500
Total cost of $14,000 vs. $13,625, approximately what the fees were before July 1st
For those property owners that already paid their sewer share fee they will get a credit of $2,700 per bedroom up to and including a five-bedroom house; additional bedrooms will be assessed at $2,700 per bedroom
This is an interim fee schedule until they have an opportunity to reevaluate the situation
BOC's Special Meeting 10/05/18
Discussion of Activities and Timelines to Re-conduct the Determination of Maximum Sewer and Water System Development Fees and Subsequently Set "Permanent Fees Before the End of 2018″
All Pat said is that the interim rates would remain in effect for the next ninety (90) days which takes us into 2019. No discussion of activities, timelines, or variables being considered were shared with the public.
 ¯\_(ツ)_/¯
This was supposed to be an interim fee schedule
They committed to permanent fees before the end of 2018
Then they said the interim fees would remain in effect for the next ninety (90) days
Well both of those dates have come and gone
A permanent fee schedule has yet to be adopted

---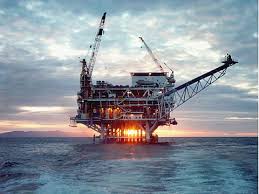 Seismic Testing / Offshore Drilling
Previously reported – September 2015
Resolution 15-09 is in opposition to offshore exploration and drilling. Why? Because we have a tourism based economy, along with the local fishing industry and quality of life depends on the health and welfare of our natural resources. We believe that the inherent risks to our region from offshore exploration and drilling have the potential to irrevocably harm our natural environment, our economic well-being and our overall quality of life. Including us there are now 79 municipalities that have passed resolutions opposing offshore exploration and drilling.
Previously reported – December 2018
Trump admin. approves seismic tests for Atlantic offshore oil drilling
The approval moves forward a policy that many affected states don't want.
Read more » click here
Did drilling off NC coast just move one step closer?
Environmentalists sue NOAA after agency last month said companies could harass fish and mammals during seismic testing
Read more » click here
Groups sue feds to stop seismic airgun blasting in Atlantic Ocean
Leading environmental groups sued the federal government today to prevent seismic airgun blasting in the Atlantic Ocean. This extremely loud and dangerous process, which is used to search for oil and gas deposits deep below the ocean's surface, is the first step toward offshore drilling. If allowed, seismic airgun blasting would harm marine life, including whales, dolphins, fish and zooplankton – the foundation of the ocean food web.
Read more » click here
What did N.C. leaders do to reinforce their opposition to offshore drilling?
Less than a month after the federal government took an important step toward issuing seismic testing permits, North Carolina leaders have reiterated the state's opposition to seismic and any other steps that could ultimately lead toward offshore drilling. Thursday, N.C. Governor Roy Cooper joined a bipartisan group of East Coast governors in a letter stating their strong opposition to both offshore drilling and seismic testing, while Attorney General Josh Stein was part of a group of attorneys general intervening in a lawsuit against the National Marine Fisheries Service (NMFS).
Read more » click here
Dems introduce bills to block offshore drilling
A group of House Democrats introduced a suite of eight bills Tuesday aimed at blocking President Trump's proposal to expand offshore oil and natural gas drilling around the country. Taken together, the bills would ban or put a 10-year moratorium on offshore drilling in the Atlantic, Pacific and Arctic oceans, as well as the eastern Gulf of Mexico. The bills came as the Interior Department is expected soon to move forward on its plan released in January 2018 to open the offshore areas of the Atlantic, Pacific, Arctic and Gulf coasts to offshore oil and natural gas drilling. That plan has met stiff opposition from political leaders and coastal communities that neighbor nearly all of the areas.
Read more » click here
SC attorney general joins lawsuit to stop seismic testing, offshore drilling
S.C. Attorney General Alan Wilson joined a lawsuit Monday against the Trump administration to block seismic testing for oil and gas off the South Carolina coast.Backed by GOP Gov. Henry McMaster, Wilson became the first Republican attorney general to join a legal fight — launched by 16 S.C. cities, nine environmental groups and nine Democratic state attorneys general — to halt permits for exploration off the Atlantic Coast. Those suing say exploration will harm the environment and South Carolina tourism. Wilson's filing unites an unlikely coalition in opposition to one of President Donald Trump's highest priorities — expanding efforts to find new deposits of fossil fuels — as the Republican president seeks to roll back Obama-era regulations that blocked drilling on more than 90 percent of the outer continental shelf.
Read more » click here
Update –
Bill introduced to prevent seismic air gun testing in Atlantic Ocean
Rep. John Rutherford, R-Florida, and Rep. Jeff Van Drew, D-New Jersey, have introduced a bill to prohibit permit applications for seismic air gun testing in the Atlantic Ocean. A release from Rutherford's office said the bill was introduced in response to the National Oceanic and Atmospheric Administration issuing five Incidental Harassment Authorizations that would advance permit applications for seismic air gun blasting off the Atlantic coast. Seismic air gun testing is a step toward offshore oil and gas development and, according to the release, "a direct threat to the coastal fishing and tourism economies dependent on healthy ocean ecosystems."  "The waters off the east coast are home to vulnerable mammal populations, military operations, tourist destinations and a vibrant maritime economy," Rutherford said. "Allowing seismic testing in the Atlantic is unnecessary and potentially hazardous to the coastal communities that rely on a healthy ecosystem. The U.S. should not jeopardize our coastal economy by expanding seismic testing and offshore drilling, particularly when our energy needs continue to be met." "Our local economy is dependent on fishing, tourism and wildlife watching — the bottom line is offshore oil and gas drilling isn't worth the risk," Van Drew said. The bill is called the Atlantic Coastal Economies Protection Act, according to the release.
Read more » click here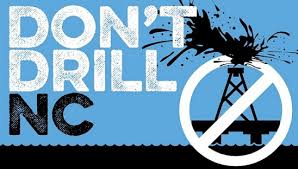 ---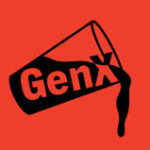 Previously reported –
Holden Beach Newsletter

Chemours has issued a press release announcing that the company will take measures to eliminate byproduct GenX wastewater emissions from its Fayetteville site.
Click here to view the release.
In order to keep citizens informed, Brunswick County has established a website to share information about GenX as they learn it. You can find this page at www.brunswickcountync.gov/genx. The website contains a FAQ section that they update as they learn additional information (or receive additional questions), links to all their press releases and links to other resources like information from NCDEQ. There is also a link where citizens can go to sign up to receive email updates on the topic.
---
The Public Information Officer for Brunswick County announced that the County has taken legal action against DuPont and Chemours for contaminating the Cape Fear River.
10.31.2017
Statement from Brunswick County
The filing of formal legal action against Chemours and DuPont represents another crucial step in protecting our public drinking water supply. It sends a clear message that Brunswick County will simply not stand for the discharge of emerging or unregulated chemicals into our public drinking water supply. Let us be clear…we will ensure that any company that threatens this vital resource is held responsible. Furthermore, our litigation team is consulting the nation's leading experts to determine the best long-term water testing and treatment methods for the entire county. As part of that, we will ensure that the costs for doing so do not fall upon the rate payers, but upon those dumping the unregulated chemicals in the water.
For more information » click here
Previously reported – December 2018
NCDEQ does all it plans to do on lower Cape Fear GenX contaminants
The North Carolina Department of Environmental Quality has done all it intends to do to address GenX and other per- and polyfluoroalkyl substances (PFAs) in the lower Cape Fear River, based on answers provided in a Nov. 29 media conference call. Read more » click here
Why did CFPUA blast a proposed consent order between N.C. DEQ,
Chemours and Cape Fear River Watch?
State regulators are not looking out for the needs of residents or utilities downstream of Chemours' Fayetteville Works facility, the Cape Fear Public Utility Authority (CFPUA) alleged in a pair of motions filed Thursday in Bladen County Superior Court.
Read more » click here
Chemours promises to reduce pollutants,
but concerns persist downstream
Read more » click here
EPA hits Chemours with notice of violation at Fayetteville Works
Chemours failed in several instances to inform federal regulators what chemicals it was using at its Fayetteville Works facility and what they were being used for, violating the Toxic Substances Control Act (TSCA), according to a notice of violation the U.S. Environmental Protection Agency issued Wednesday. The notice stemmed from an inspection that a team of EPA staff and contractors conducted at Chemours' site June 28 and 29, 2017, weeks after the StarNews first reported researchers had discovered GenX chemicals emanating from the Fayetteville Works facility in Wilmington's finished drinking water. The EPA also wants to know when Chemours became aware that GenX was being released into the environment.
Read more » click here
Update –
Updated consent order requires Chemours to consider GenX in river
Chemours would have to analyze GenX and other chemicals in the Cape Fear River sediment and measure chemicals' levels at raw water intakes, according to a revised consent order between the chemical giant, the N.C. Department of Environmental Quality (DEQ) and Cape Fear River Watch. In Wilmington, officials and utilities expressed concerns that the original agreement — released Thanksgiving eve — required Chemours to provide water treatment technology to homes around the Fayetteville Works plant while leaving downstream utilities to foot the bill for ongoing contamination. Both the Cape Fear Public Utility Authority (CFPUA) and New Hanover County passed resolutions calling for the order to provide additional protections for downstream residents. According to a document prepared by DEQ, changes to the order include requiring Chemours to provide an "accelerated" plan reducing per- and polyfluoroalykl sbustances (PFAS) contamination in the Cape Fear River, to submit monthly reports to regulators about PFAS emissions at the plant, and to update the corrective plan as new technology becomes available.
Read more » click here
---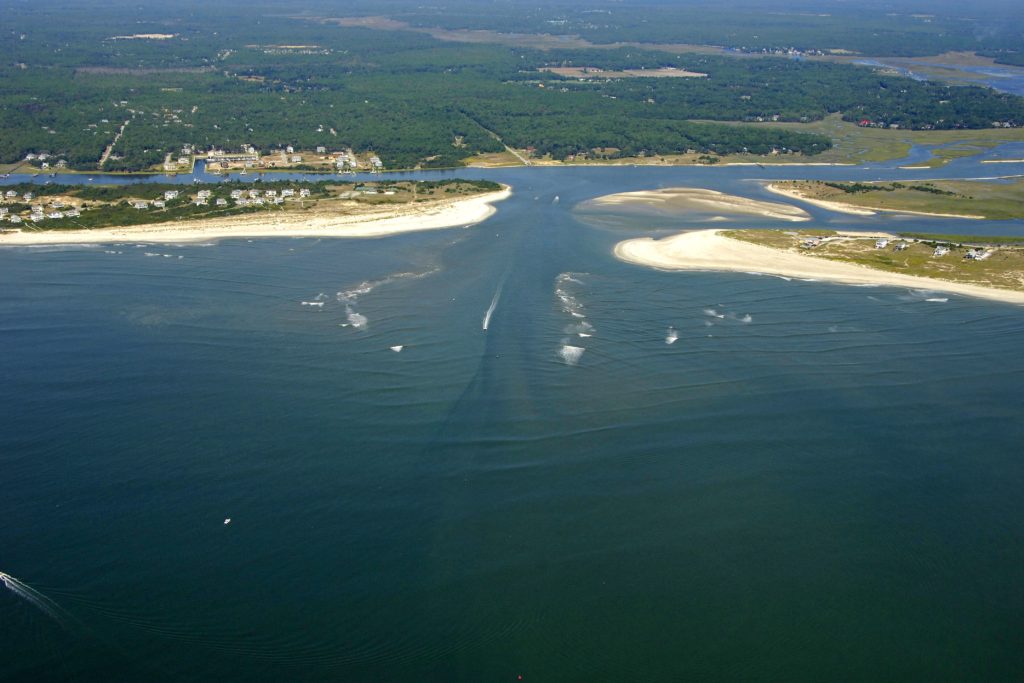 Lockwood Folly Inlet Dredging
---
Previously reported – December 2018
Corps' Rule Could Dash Town's Sand Plan
Sand that Holden Beach has received for years to re-nourish its east-end oceanfront may instead go to a neighboring island, a prospect that caught town officials by surprise and questioning why the sudden change.
Read more » click here
---
Holden Beach eyes sand from 2019 project to reinforce island's east end
Holden Beach's east end could receive sand from a possible Lockwood Folly Inlet project next year.
Read more » click here
---
Corps approves dredging contract; good news for Oak Island
After removing some of the optional jobs, such as grooming freshly renourished beaches, the U.S. Army Corps of Engineers has awarded a $3.3-million contract to Southwind Construction Co. for work on area waterways. The bid award is good news for Oak Island, which expects to receive 88,000 cubic yards of sand along an eroded section of the western part of the island near 69th Place West. It is expected to cover about 2,500 feet of beach.
Read more » click here
Holden Beach inlet board recommends pursuing sand project
Holden Beach's inlet and beach protection board recommended town commissioners pursue a project that could mean sand being placed on the east end of Holden Beach. In an email sent to Town Manager David Hewett, Oak Island Town Manager David Kelly and Brunswick County Manager Ann Hardy, Deputy County Manager Steve Stone said the county received a grant award contract from the North Carolina Department of Environmental Quality Division of Water Resources for the Lockwood Folly Navigation Project submitted last summer. The application indicated the county would work to place the resultant beach-quality material, estimated to be in the range of 250,000 cubic yards, on one of the two beaches. The county is seeking feedback from Holden Beach and Oak Island before it pursues the project. Stone said county originally proposed paying 25 percent of the required local share, or $344,338, with the remaining 75 percent, or $1,033,013, to be paid by the town receiving the sand. Stone said DWR staff members are aware the project is unlikely to happen before fall 2019 but extending the period of performance could be granted. He said the county hopes to hear back from both municipalities by early January. In its recommendation, the inlet board raised concerns such as what type of impact the removal of 250,000 cubic yards of sand for the project will have on both Holden Beach's east end and Oak Island.
Read more » click here

Corps Puts Limits On Dredged Sand Disposal
Getting permission to dump sand in federally maintained dredged material disposal areas may not be entirely impossible, but a nationwide policy heavily restricts access for North Carolina coastal municipalities and businesses that have long relied on the sites. If the Army Corps of Engineers' Wilmington District office, along with local and state officials, can come up with ways to work around the policy, all indications are that it could come at a hefty price for non-federal users, including beach towns and private marina owners. The policy indicates that while non-federal projects may apply to dispose of material on a Corps-maintained site if the project meets specific requirements, most federal projects are perpetual, and therefore "few" sites will have extra space. Though the Corps' nationwide guideline is more than a year old – it became effective Feb. 3, 2017 – word of it has gradually spread along the North Carolina coast.
Read more » click here
Update –

USACE dredge boat Murden replaced the Merritt and will be here until February 25th as long as conditions remain favorable. Murden deposits sand nearshore which is more beneficial than the side-caster Merritt, but not as good as putting it on the beach with a pipeline project.  The good news is it is placing the sand off our beach, not Oak Island's.  That sand is then in "the system" and will eventually append to our beach – not just fall back in the inlet.
USACE Merritt
The Merritt is a side-cast dredge that has two drag arms on each side of the vessel that operators lower into the water. The dredge removes sediment from the bottom and pumps it through a discharge pipe outside of the channel and into the direction of the current. It can dredge to a depth of up to 20 feet. The Merritt is especially suited for maintenance of shallow, un-stabilized inlets where larger hopper dredges cannot operate due to strong currents and ocean environment.
USACE Murden
This vessel will work in the shallow-draft ocean bar channels along the Atlantic Coast.  In addition to removing dredged material from the channel it can transport the material to the downdrift beach and deposit it in the surf zone to nourish sand-starved beaches.
---
Corrections & Amplifications –
RESOLUTION 19-01
Previously reported – January 2019
RESOLUTION 19-01
RESOLUTION OF TOWN OF HOLDEN BEACH AUTHORIZING FILING OF CONDEMNATION ACTIONS TO ACQUIRE PERPETUAL EASEMENTS FOR THE TOWN'S EASTERN REACH SHORE PROTECTION PROJECT
The Town will attempt to acquire easements at the east end of the island by condemnation for future beach strand nourishment projects.
Holden Beach Commissioners OK resolution for shoreline protection project
Holden Beach commissioners approved a resolution to help the town get easements for the town's shoreline protection project. Following a closed session after their regular Jan. 15 meeting, commissioners passed Resolution 19-01 authorizing the filing of condemnation action to acquire perpetual easements for the town's Eastern Reach Shore Protection Project. The project requires the town to secure easements applicable to the portion of ocean beaches in front of oceanfront properties, "particularly described as that part of the beach which is seaward toe of the frontal dune or primary dune or the erosion escarpment of the frontal dune or primary dune," or the easement area, as determined by the North Carolina Division of Coastal Management.  For those who haven't delivered to the town an executed deed of easement, the resolution says the town is authorized to serve a notice of intent "to enter upon lands and to file eminent domain /condemnation action to acquire easement for beach renourishment project." In the case of owners not having signed the easement and who have been sent the notice of intent after more than 30 days lapsing since the notice was sent to the owner, the town will file an eminent domain action against the owners to get the needed easement to go forward with the project. Commissioners directed Town Attorney Noel Fox to take the necessary steps to acquire easements on or after Feb. 28.
Read more » click here
---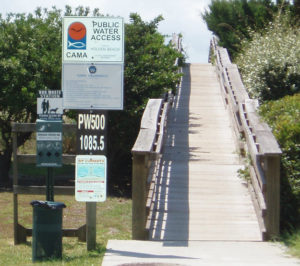 Coastal towns to get funding to improve beach, waterfront access
A dozen coastal communities will get more than $1.1 million in grants to improve public access to beaches and waters. According to Governor Roy Cooper, the grants go to towns along the coast from Manteo to Holden Beach. "North Carolina's coast is one of our greatest treasures and we want it to be accessible to all," Governor Cooper said. "These grants will help coastal communities welcome more people to enjoy our spectacular beaches and waterways, increasing investment in our state's economy." The grants come from the state Division of Coastal Management in the North Carolina Department of Environmental Quality. "We want people to be able to enjoy North Carolina's beautiful coast," said Michael S. Regan, secretary of the Department of Environmental Quality. "These funds will help make our beaches and waterways more accessible for the benefit of every visitor, as well as the businesses who benefit from their visit."
Awards will go to the following communities:
.   • HB received $16,335 for the construction of a dune crossover at 289.5 OBW
"The Public Beach and Coastal Waterfront Access program provides matching funds to local governments in the 20 coastal counties. Governments that receive grants must match them by contributing at least 25 percent toward the project's cost," the press release states. Funding for the grant program comes from the North Carolina General Assembly through the state's Parks and Recreation Trust Fund. Access projects may include walkways, dune crossovers, restrooms, parking areas, piers and related projects. Funds also may be used for land acquisition or urban waterfront revitalization.
Read more » click here
---
The National Flood Insurance Program
The National Flood Insurance Program aims to reduce the impact of flooding on private and public structures. It does so by providing affordable insurance to property owners and by encouraging communities to adopt and enforce floodplain management regulations. These efforts help mitigate the effects of flooding on new and improved structures. Overall, the program reduces the socio-economic impact of disasters by promoting the purchase and retention of general risk insurance, but also of flood insurance, specifically.
Read more » click here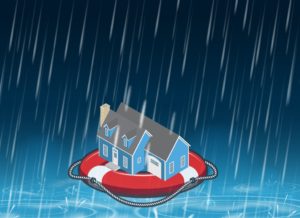 Previously reported – December 2018
National Flood Insurance Program: Reauthorization
Congress must periodically renew the NFIP's statutory authority to operate. On July 31, 2018, the President signed legislation passed by Congress that extends the National Flood Insurance Program's (NFIP's) authorization to November 30, 2018. Congress must now reauthorize the NFIP by no later than 11:59 pm on May 31, 2019.
FEMA and Congress have never failed to honor the flood insurance contracts in place with NFIP policyholders. Should the NFIP's authorization lapse, FEMA would still have authority to ensure the payment of valid claims with available funds. However, FEMA would stop selling and renewing policies for millions of properties in communities across the nation. Nationwide, the National Association of Realtors estimates that a lapse might impact approximately 40,000 home sale closings per month.
NFIP reauthorization is an opportunity for Congress to take bold steps to reduce the complexity of the program and strengthen the NFIP's financial framework so that the program can continue helping individuals and communities take the critical step of securing flood insurance. The level of damage from the 2017 hurricanes makes it abundantly clear that FEMA needs a holistic plan to ready the Nation for managing the cost of catastrophic flooding under the NFIP.
Read more » click here
FEMA resumes selling,
renewing flood insurance policies amid shutdown
Agency rescinds previous decision to not sell or renew policies
Read more » click here
Update –
Private Flood Insurance Gets Boost from Regulators
Flood insurance policies not backed by the government currently represent less than 5% of the residential market
The number of flood insurance policies underwritten by private companies could triple under a new federal rule that would require mortgage lenders to accept both private and government-backed policies.
The rule, approved by the Federal Deposit Insurance Corp. and Office of the Comptroller of the Currency late last week, is aimed at boosting the availability of private flood insurance in flood zones, a market dominated by a multibillion-dollar government program. It could usher in private flood insurance for hundreds of thousands of residential properties in those areas, according to government estimates. "This ruling has the potential to open up the private insurance market," said Michael Barry, a spokesman at the industry-funded Insurance Information Institute. He said the effect was likely to be concentrated in Florida, Louisiana and Texas, where most of the nation's flood insurance policies are held.
The private-sector insurance industry historically has been reluctant to write flood insurance because of the potential for large losses, but interest has grown in recent years with the improvement of mapping and modeling technologies. Private flood insurance policies currently represent less than 5% of the residential market, according to government and academic research. Most private flood insurance is for commercial and more expensive residential properties that need coverage above the federal program's $250,000 limit.
The public program had more than five million policies outstanding and $1.3 trillion in potential claims as of July 2018. It is operated by the Federal Emergency Management Agency. "If the private market can take care of it, that's just more sustainable for taxpayers and for society in general," said R.J. Lehmann, a senior fellow at the R Street Institute, a libertarian policy organization that has argued for shrinking the government flood insurance program.
The regulation is set to go into effect in July, as the next hurricane season gets under way. It stems from a provision in a 2012 flood insurance law that sought to partially address financial pressures on the government's flood insurance program, which is deeply in debt from record disaster payouts in recent years and limitations on its ability to increase premiums.
Congress has for years debated how to fix the National Flood Insurance Program, created about 50 years ago because private insurers were unwilling to risk catastrophic flood losses. Lawmakers, divided based on the prevalence of floods in their districts, have approved only partial solutions such as premium increases or debt forgiveness for the government program. The government, for instance, wrote off $16 billion in debt for the federal program in 2017 following claims made in the aftermath of hurricanes Harvey, Irma and Maria.
Congress must reauthorize the federal insurance program this year. It is expected to discuss additional ways to overhaul the federal program, such as redrawing the maps that dictate where coverage is required and making it financially stable.
Opponents of opening up the flood insurance market argue private insurers could cherry-pick safer properties that could be cheaper to insure, saddling the public program with riskier ones. And some lawmakers, including Sen. Robert Menendez (D., N.J.), have called for increasing controls over the private flood insurance sector.
The rule would require lenders to accept private flood insurance policies that have coverage at least as comprehensive as what is offered by the federal program. Banks also could allow policies that aren't as comprehensive as government flood insurance, a move backed by the insurance industry but opposed by some consumer advocates because it could concentrate riskier insurance policies in the federal plan.
Narrower coverage will "appeal more to lower risk people and then leave the National Flood Insurance Program principally with higher risk people," said Daniel Schwarz, a professor at University of Minnesota Law School. Three other regulators, including the Federal Reserve, must still approve the rule.
Read more » click here
---
Odds & Ends –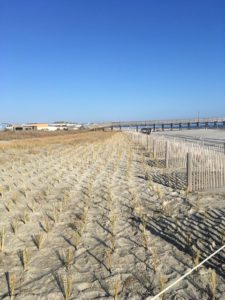 Holden Beach Renourishment Association
Planting & Fertilization Efforts
The Holden Beach Renourishment Association is funding the installation of approximately 142,000 American Beach Grass plants to be installed by Coastal Transplants, primarily in the Central Reach Project area. In addition, the project includes fertilization of the entire beach from the east end to the escarpment on the west end in three applications, each 30 days apart. New plants will be skipped in the first two applications to protect the roots. Coastal Transplants anticipates the entire project should be completed by May. Thank you to Holden Beach Renourishment Association members, both past and present.
---
Could a prepared food tax help Brunswick maintain its beaches?
Bill would allow proceeds from new tax to be used on town beach nourishment, infrastructure projects
Responding, he said, to a continuing ask from Oak Island and Southport, state Rep. Frank Iler, R-Brunswick, — along with Rep. Deb Butler, D-New Hanover, who also represents northeastern Brunswick County — has reintroduced a bill that would allow municipalities to impose an additional tax on prepared foods. The tax, which wouldn't apply to convenience stores or grocery stores nor even the deli meals prepared in both, would amount to 0.5 cents per dollar. Revenue from such a tax, should a town or city approve its implementation, would be geared for beach nourishment or infrastructure projects, Iler said this week. Given the two towns asking for permission to possibly impose the new tax, beach and waterfront projects are a top priority. But given that inland Shallotte has also expressed interest, Iler said, other infrastructure investment may also be on the minds of municipal officials. "At the request of the county," Iler said — Brunswick County — "we removed them from the bill. It will be by a vote of local municipal boards whether to impose this tax, by resolution or referendum. This does not impose a tax, it just allows municipalities to impose one and allows the people to vote," directly or indirectly, he said. "We have 19 municipalities in my district and Deb Butler's district, and they can choose to impose this or not. It amounts to 10 cents on a $20 tab in a restaurant. Someone asked me, 'what about a $1,000 catering bill?' Well, it's $10." This is not a targeted tourist-related bill, Iler said of House Bill 17. Well, maybe it is, he mused. Tourists come and enjoy our beaches and the infrastructure that supports them. Perhaps they should pay part of the costs of maintaining them both. "These pretty beaches don't happen by accident," Iler said. "It takes effort to keep them looking so good."
Read more » click here
---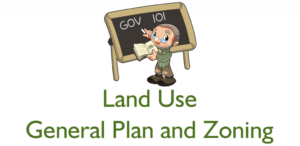 HOLDEN BEACH LAND USE PLAN / PUBLIC INPUT MEETING
A public input meeting will be held on Thursday, February 7th at 7:00 p.m. in the Town Hall Public Assembly. This meeting is held as part of the land use planning process for the Town of Holden Beach. Holden Beach's Land Use Plan provides guidance to local decision-makers to achieve the long-term vision for the community. This allows local decision makers to be proactive rather than reactive and helps maintain Holden Beach as one of the finest family-oriented beaches on the East Coast of the United States. The meeting is structured to be engaging and informative.
Holden Beach residents give input for updated land use plan
Holden Beach residents at a Feb. 7 meeting with the Cape Fear Council of Governments (CFCOG) were able to give input on the town's developing land use plan. Town commissioners voted in July to approve an agreement between the town and the CFCOG for a Coastal Area Management Act (CAMA) land use plan update. A land use plan is an official document containing goals, policies, analyses and maps that serves as a community's blueprint for growth, Wes MacLeod, senior regional planner with CFCOG, told attendees at the special meeting, providing them with some of the data about the town already collected for the land use plan.
MacLeod provided history on the town's population growth, which shows a decrease of more than 200 residents from the year 2000, with 787 permanent town residents, to 575 permanent residents in 2010. As of 2016 the number of permanent Holden Beach residents was 633. It's estimated that the population will grow to 708 in 2020, 783 in 2025, 859 in 2030, 935 in 2035, 1,016 in 2040 and 1,095 by 2046. The median age for the town is 61.4, compared to the county's median age of 50.9, and the state's median age of 38.3. The majority of those living in Holden Beach are considered Baby Boomers (ages 55 to 74), making up 56.35 percent of the town. For the seasonal population, the most recent data from 2016 showed the peak seasonal overnight population estimate for Holden Beach at 16,811 people. The median value of owner-occupied housing in Holden Beach as of 2016 was $406,000.
MacLeod also showed information from the community survey update. He said CFCOG received 891 responses, including 810 property owner responses and 81 non-resident responses, including visitors and off-island residents. The survey showed Holden Beach residents when it comes to new private development desires, would most like to see more entertainment on the island like restaurants and theaters, low-density single-family residences and small businesses that serve the needs of residents. Survey takers said they consider the most important roles for the town to play in influencing the character of development on Holden Beach to be managing the density and intensity of new development by regulating the size and layout of buildings, protecting the beach and encouraging continued coastal storm damage reduction and beach protection and retaining and enhancing the community's appearance through landscaping, signs, lighting and architectural standards. They also said coastal storm damage reduction, density development and environmental protections are the most important growth and development issues facing Holden Beach. When it comes to transportation issues, survey takers said the most important ones are maintenance of the town's existing roadways, parking availability/public access congestion and roadway drainage. When asked to share their favorite things about Holden Beach, the most common responses from survey takers were its lack of commercial development, its uncrowded and clean beaches, its family-friendly atmosphere, its natural resources including the beaches and marshes, it's quiet, off-season "solitude' and the fact that the town is mostly made up of single-family houses.
Attendees were then given a brainstorming exercise. MacLeod wrote down on large pieces of paper what those at the meeting thought were the town's most important assets, important issues and their desires for the future in Holden Beach. Attendees were then given dots to place next to the two of those they considered the most important. Preliminary results showed attendees saw the most important assets as the beach, the lack of commercial development, Lockwood Folly and the marshes and wetlands. The most important issues appeared to be rising sea levels, offshore drilling and stormwater. As for desires for the town, the most popular answers were sustainable growth, improving the causeway's appearance and a fully maintained and marked inlet. MacLeod said the answers would be tallied by CFCOG to be used in the land use plan.
Read more » click here
---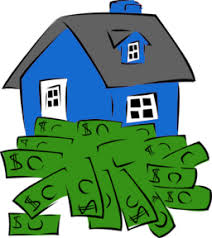 Brunswick County recently announced
that it will reappraise real property
as of January 1, 2019.
Brunswick County recently announced t will
reappraise real property as
Reappraisal is a process in which all real estate values are assessed at their market value as of a specific date. The purpose of a Reappraisal is to provide equalization among all types of properties. North Carolina General Statutes require each county to conduct a Reappraisal at least once every eight years. Brunswick County conducts a Reappraisal every four year. The last Reappraisal was effective January 1, 2015.
The Board of Commissioners will hold a Special Called Meeting at 3:00 p.m. on Thursday, August 30, 2018 in the Commissioners Chambers located in the David R. Sandifer Administration Building, 30 Government Center Drive, NE, Bolivia, NC.
The purpose of the meeting is to adopt the 2019 reappraisal Schedule of Values. A copy of the Schedule is available to the public in the office of the Brunswick County Tax Assessor, Brunswick County Government Center, 30 Government Center Drive NE, Bolivia, NC from 8:30 a.m. – 5:00 p.m. Monday thru Friday, and on the County's website. Click here for more information from the Brunswick County's FAQ web page on this topic.

Update –
Revaluation: new property values to be mailed next week
Brunswick County's once-every-four-years revaluation of property values – delayed slightly like nearly everything else by Hurricane Florence – enters its next phase this week, when municipalities will receive notice of the new numbers. Brunswick County Tax Administrator Jeff Niebauer said overall real property values were up an average of 11.9-percent countywide to $25.6-billion. That number does not include churches, hospitals, schools or other exempt properties, nor does it include personal property, such as aircraft or manufactured housing. It does include growth and new construction since the last study four years ago. To increase revenue, the county and towns could choose to adopt the same tax rate and thus realize a boost in tax receipts. Or, they could adopt a "revenue-neutral" rate that would be slightly lower than the current year but bring in roughly the same amount of taxes. The tax office expects to mail notices to individual property owners by February 25. The values assigned this year will be applied to tax bills for fiscal 2019-2020, which begins July 1, 2019. Those bills are due September 1 and are considered late after January 5, 2020.
Read more » click here
---
This & That –
---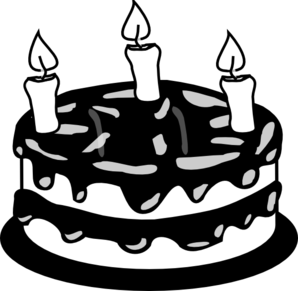 Happy Birthday – we just celebrated the Town's 50th birthday
Town of Holden Beach officially established on February 14, 1969
---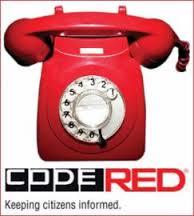 CodeRED
Brunswick County
Emergency Communications Network


.
Do you want to have the latest information about warnings in our area? Sign up for emergency notices and critical community alerts.  When one takes place, Brunswick County utilizes a mass notification system to call, text and email individuals with important information. CodeRED is a lifesaving notification system that keeps residents informed of emergencies near them.
Brunswick County strongly encourages residents to enroll to receive alerts. The CodeRED system will allow you to manage your own information and update your contact information on your own. This information is private and is not sold or shared with outside parties. Please take a moment to sign up for alerts by clicking here so you can stay safe.
---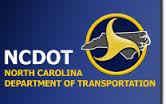 Carolina Bays Parkway Extension
The N.C. Department of Transportation and the S.C. Department of Transportation plan to extend Carolina Bays Parkway (S.C. 31) from S.C. 9 in Horry County, S.C., across the North Carolina state line to U.S. 17 in Brunswick County. The project is expected to involve the construction of a multi-lane expressway and may involve both existing roadways and areas on new location.
SCDOT State Transportation Improvement Program (STIP) Project P029554 would extend Carolina Bays Parkway from its current terminus at S.C. 9 in Horry County to the North Carolina state line. NCDOT STIP Project R-5876 would extend Carolina Bays Parkway from the state line to U.S. 17 Shallotte Bypass in Brunswick County. Carolina Bays Parkway Extension is anticipated to involve the construction of a multilane, full control of access freeway, with part on new location. Full control of access means that access to Carolina Bays Parkway will only be provided via ramps and interchanges. Bridges will be installed at some cross streets and no driveway connections will be allowed.
Read more » click here
Carolina Bays, the $500 million Brunswick County to South Carolina highway project, begins public process
An over half-billion dollar highway project is being designed to streamline transportation between North and South Carolina. The Carolina Bays Parkway Extension would connect S.C. 31 directly to Highway 17 in Brunswick County. Right now, S.C. 31 — Carolina Bays Parkway — runs inland and parallel to Highway 17 in South Carolina along the Myrtle Beach metropolitan area. The 24-mile long parkway ends just 4.5 miles short of the border in South Carolina. Traffic connects S.C. 31 to Highway 17 through a 1.5-mile terminus along S.C. 9. The over half-billion dollar project instead proposes to extend S.C. 31 where it drops off, and connect it to Highway 17 in Brunswick County.
Read more » click here
---
Factoid That May Interest Only Me –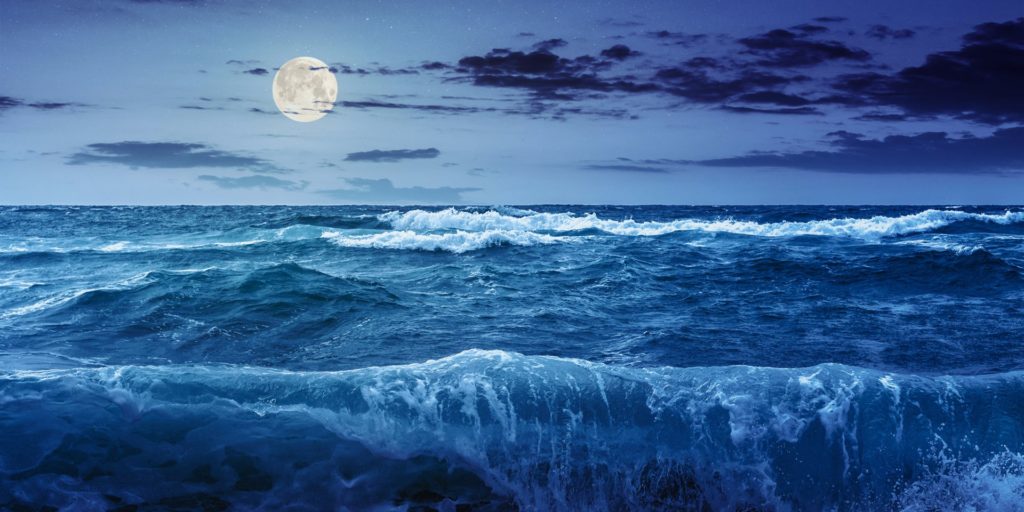 Oceans Are Warming Faster Than Predicted
Earth's seas are absorbing excess heat 40 percent faster than previous estimates
Up to 90 percent of the warming caused by human carbon emissions is absorbed by the world's oceans, scientists estimate. And researchers increasingly agree that the oceans are warming faster than previously thought. Multiple studies in the past few years have found that previous estimates from the Intergovernmental Panel on Climate Change may be too low. A new review of the research, published yesterday in Science, concludes that "multiple lines of evidence from four independent groups thus now suggest a stronger observed [ocean heat content] warming."
Taken together, the research suggests that the oceans are heating up about 40 percent faster than previously estimated by the IPCC. Since the 1950s, studies generally suggest that the oceans have been absorbing at least 10 times as much energy annually, measured in joules, as humans consume worldwide in a year.
Read more » click here
Ocean Warming Is Accelerating Faster Than Thought,
New Research Finds
Scientists say the world's oceans are warming far more quickly than previously thought, a finding with dire implications for climate change because almost all the excess heat absorbed by the planet ends up stored in their waters.
Read more » click here
The oceans are warming faster than we thought,
and scientists suggest we brace for impact
The oceans are warming faster than climate reports have suggested, according to a new synthesis of temperature observations published this week. The most recent report from the United Nations Intergovernmental Panel on Climate Change made what turned out to be a very conservative estimate of rise in ocean temperature, and scientists are advising us to adjust our expectations.
"The numbers are coming in 40 to 50 percent [warmer] than the last IPCC report," said Kevin Trenberth, a climate scientist at the National Center for Atmospheric Research and an author on the report, published in Science Magazine on Thursday. Furthermore, Trenberth said, "2018 will be the warmest year on record in the oceans" as 2017 was and 2016 before that. Oceans cover 70 percent of the globe and absorb 93 percent of the planet's extra heat from climate change. They are responsible for spawning disasters like hurricanes Florence and Maria and generating torrential rainfall via meteorological processes with names like "atmospheric river" and "Pineapple Express."
Read more » click here
Ice loss from Antarctica has sextupled since the 1970's
Antarctic glaciers have been melting at an accelerating pace over the past four decades thanks to an influx of warm ocean water — a startling new finding that researchers say could mean sea levels are poised to rise more quickly than predicted in coming decades. The Antarctic lost 40 billion tons of melting ice to the ocean each year from 1979 to 1989. That figure rose to 252 billion tons lost per year beginning in 2009, according to a study published Monday in the Proceedings of the National Academy of Sciences. That means the region is losing six times as much ice as it was four decades ago, an unprecedented pace in the era of modern measurements. (It takes about 360 billion tons of ice to produce one millimeter of global sea-level rise.)
Read more » click here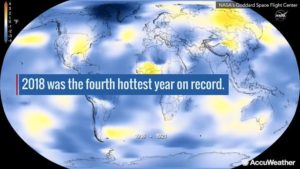 It's Official: 2018 Was the Fourth Warmest Year on Record
NASA scientists announced Wednesday that the Earth's average surface temperature in 2018 was the fourth highest in nearly 140 years of record-keeping and a continuation of an unmistakable warming trend. The data means that the five warmest years in recorded history have been the last five, and that 18 of the 19 warmest years have occurred since 2001. The quickly rising temperatures over the past two decades cap a much longer warming trend documented by researchers and correspond with the scientific consensus that climate change is caused by human activity. "We're no longer talking about a situation where global warming is something in the future," said Gavin A. Schmidt, director of the Goddard Institute for Space Studies, the NASA group that conducted the analysis. "It's here. It's now." While this planet has seen hotter days in prehistoric times, and colder ones in the modern era, what sets recent warming apart in the sweep of geologic time is the relatively sudden rise in temperatures and its clear correlation with increasing levels of greenhouse gases like carbon dioxide and methane produced by human activity.
Read more » click here
2018 was fourth-hottest year on record, NASA says
World data shows "global warming shows no sign of slowing down or stopping."
Read more » click here
Today's Earth looks a lot like it did 115,000 years ago.
All we're missing is massive sea level rise.
New research suggests the planet is already paralleling the most recent major warm period in its past. Now the only question is how fast Antarctica could collapse.
Read more » click here

---
Things I Think I Think –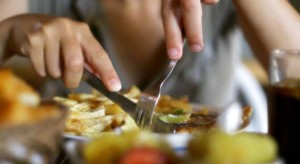 Eating out is one of the great little joys of life.
Restaurant Review:
Dinner Club visits a new restaurant once a month. Ratings reflect the reviewer's reaction to food, ambience and service, with price taken into consideration.

///// December 2018
Name:               Joe's Bar & Grill    
Cuisine:           American
Location:        810 Conway Street, N Myrtle Beach, SC
Contact:          843.272.4666 / http://www.joesbarandgrillonline.com/
Food:                Average / Very Good / Excellent / Exceptional
Service:           Efficient / Proficient / Professional / Expert
Ambience:      Drab / Plain / Distinct / Elegant
Cost:                 Inexpensive <=17 / Moderate <=22 / Expensive <=27 / Exorbitant <=40
Rating:            Two Stars
Joe's Bar & Grill has been a staple of North Myrtle Beach for over 30 years, it is located just across from the Alabama Theatre. Joe's is a little hideaway place, a local's favorite. It serves upscale fare in a casual setting, think fishing / hunting lodge rustic grace, where the ambiance is laid-back. It's a bi-level eatery with seating either in the main dining room or out on the screened-in porch both with panoramic views of the saltwater marsh. The Raccoon Cove Deck Bar is outside with a fireplace where the raccoons entertain the guests. Joe's is a little pricey but is still a pretty good value.
---
3 Wilmington restaurants sold to Raleigh-based group
Three prominent Wilmington restaurants have been sold to a Raleigh-based restaurant group. Urban Food Group (UFG), owned by Kevin and Stacey Jennings, purchased Brasserie du Soleil, Osteria Cicchetti, and Boca Bay, as the company marks its first expansion into the Port City. Ash Aziz, the former owner of the trio of restaurants and head of Circa Restaurant Group, will retain ownership of his other Wilmington-based eateries: Pizzeria Il Forno, Circa 1922, Junction 421, and a new concept planned for River Place in downtown.
Read more » click here
---
How to Complain at a Restaurant? Just Ask Our Critic
Our restaurant critic, Pete Wells, explains why bringing your gripes to the management instead of anonymously torching the place online will make everybody happier.
Read more » click here
---
Book Review:
Read several books from The New York Times best sellers fiction list monthly
Selection represents this month's pick of the litter
/////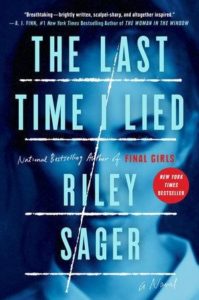 THE LAST TIME I LIED by Riley Sager
The psychological suspense thriller follows a young woman as she returns to her childhood summer camp to uncover the truth about a tragedy that happened there fifteen years ago. Emma has revisited this ordeal again and again through her work as a painter.  She is determined to uncover the fate of the other three girls in her cabin that disappeared one night. This story is full of twists and turns, with chapters alternating between the past and the present. And in the end, the author delivers an unpredictable and utterly shocking conclusion.
---
 HBPOIN / Lou's Views
.        • Gather and disseminate information
.        • Identify the issues and determine how they affect you
.        • Act as a watchdog
.        • Grass roots monthly newsletter since 2008