Lou's Views
News & Views / September Edition
---
Calendar of Events –

---


U.S. Open King Mackerel Fishing Tournament
October 5th thru October 7th
Southport
 
The U.S. Open King Mackerel Tournament has taken place since 1979 and is held annually the first week in October. The U.S. Open is one of the largest king mackerel tournaments on the East Coast and part of the SKA (Southern Kingfish Association) Tournament Trail. The tournament now attracts almost 400 boats annually.
For more information » click here
---
---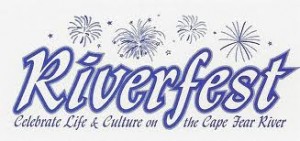 Riverfest
October 6th thru 8th 
Wilmington
 
.
Wilmington's Riverfest is celebrated in October since 1979 and runs from the foot of Market Street to Cape Fear Community College over a half mile of free family entertainment.
For more information » click here
---


Sunset at Sunset
October 7th
Sunset Beach
.
Held the first Saturday in October each year, Sunset at Sunset is the Town of Sunset Beach's Community Block Party.  The 15th annual autumn event is scheduled to happen again this year, in front of Ingram Planetarium on Sunset Boulevard in Sunset Beach.
For more information » click here 
---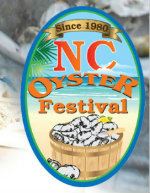 N.C. Oyster Festival
October 21st & 22nd
Ocean Isle Beach
.
 
.
The annual North Carolina Oyster Festival has taken place since 1978. Come celebrate everything Oyster with a variety of foods, crafts, contests, children's activities, and musical performances at Mulberry Park in Shallotte. Signature Festival events include the Oyster Shucking Contest, Oyster Eating Contest, and Oyster Stew Cook-off.
For more information » click here
---

N.C. Festival by the Sea
October 28th & 29th
Holden Beach
 
Hosted by the Holden Beach Merchants Association this two day festival occurs on the last full weekend in October. This two day event is kicked off with a parade down the Holden Beach causeway. There is a fishing tournament, horseshoe tournament, and a sandcastle building contest. Vendors provide food, arts and crafts, amusement rides and other activities. There is live musical entertainment both days at the Holden Beach's Pavilion.
For more information »  click here 
---

Discover a wide range of things to do in the Brunswick Islands for an experience that goes beyond the beach.
For more information » click here.
---
Calendar of Events Island –
---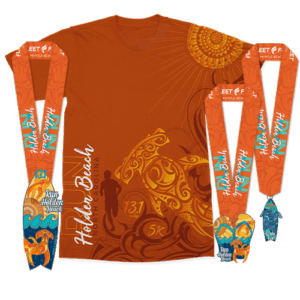 Run Holden Beach
5K                                 – 6:45 AM
Half Marathon         – 7:30 AM
1 Mile Turtle Trot    – 8:30 AM
The eight annual Run HB event will be held  on Saturday, October 7th from 6:45 until 11:30. There will be significant traffic slowdowns during this time and the bridge will be closing for the half-marathon participants to cross. Please plan your travel accordingly for delays that day in reaching your destinations.
---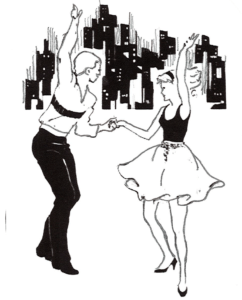 Shag Lessons
Lessons are set to begin Wednesday, October 11th. Classes will move to Thursdays for the next five weeks. The fee is $60 per person with beginner's classes running from 6:00 – 7:00 pm and intermediate from 7:00 – 8:00 pm. The last day to register is September 29th. Email Christy at [email protected] with your name, phone number and whether you are interested in the beginner or intermediate class.
---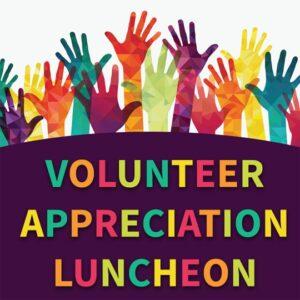 Volunteer Luncheon
The Town of Holden Beach will hold its annual Volunteer Appreciation Luncheon on Thursday, October 19th at noon. Town board and committee members are invited to attend and bring a guest. Please RSVP by emailing Christy at [email protected] with your name and the total number in your party. The last day to register is October 2, 2023.
---

Meet the Candidates Night
HBPOA and the League of Women Voters of Lower Cape Fear  will be hosting Candidates Night Friday, October 20th at 5:30 at the Holden Beach Chapel. The League of Women Voters will be conducting this year's event to avoid any potential conflicts of interest given that several HBPOA Board Members are running in this year's election.  HBPOA is only hosting the event.  Questions will not be taken from the floor this year, but you can submit questions for the candidates to the League of Women Voters at this email:  [email protected]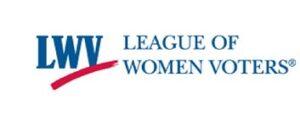 The objective of a Candidates Night event is to help the electorate
make an informed choice when they vote for Town leaders.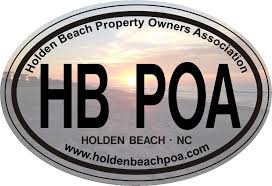 ---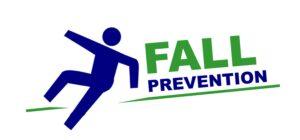 Lunch and Learn
The fall prevention workshop previously scheduled for September 20th has been moved to Thursday, October 26th to allow more participation. Dr. Joseph Richter from Novant Health Rehabilitation Services will speak at 11:00 a.m. and lunch will follow. The Town will be providing lunch. Please RSVP by October 20th to Christy at [email protected].  
---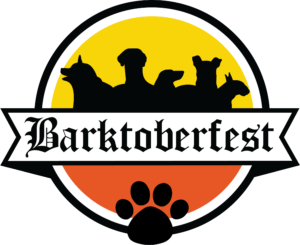 Barktoberfest
The Town of Holden Beach will hold Barktoberfest on Friday, October 27th. Owners and their dogs should meet at Town Hall at 5:30 p.m. where we will do a trick-or-trot up to the HB Pavilion for a doggie costume contest and fall pictures. Registration is required by October 6th. Email Christy at [email protected] in order to register.
---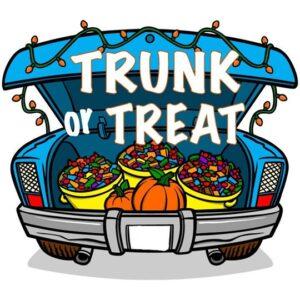 Monster Mash Trunk-or-Treat
The Town of Holden Beach will hold a trunk-or-treat on Tuesday, October 31st from 6:00 – 7:30 p.m. at the HB Pavilion. Residents and property owners may register by October 13th to decorate your trunk and pass out candy. Trunks must be ready by 5:30 p.m. There will be a prize for best decorated trunk and a costume contest held at 7:00 p.m. Categories include 3 and under, 4-7, 8-11, 12-15 and adult. Register by emailing Christy at [email protected]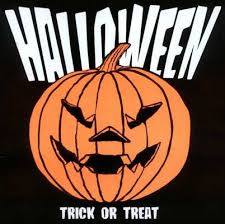 ---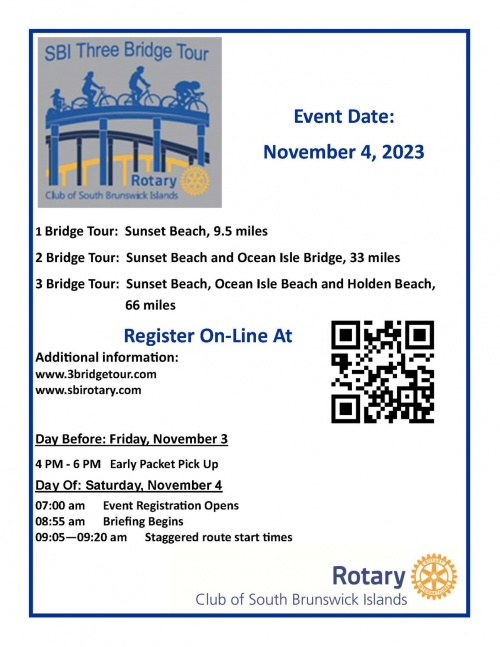 SBI Three Bridge Tour  
The South Brunswick Islands Rotary Club's "SBI Three Bridge Tour" will be held  on Saturday, November 4th. It offers you a unique opportunity to traverse our county and cruise across the three featured bridges of Sunset Beach, Ocean Isle Beach, and Holden Beach. Select a ride that is family friendly or one that will challenge you; each promises to be memorable. Proceeds from this event will be used to for local and international Rotary project with many projects providing experiences and learning opportunities that will enrich the lives of the children and youth in Brunswick County.
For more information » click here
---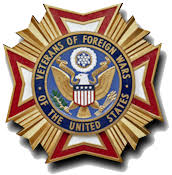 Veterans Appreciation Luncheon
The Town will hold its Veterans Appreciation Luncheon on Monday, November 6th. The event will be held at 11:30 a.m. at the picnic shelter at Bridgeview Park. If the weather is not conducive to an outside event, we will move the event indoors at Town Hall. Please RSVP by calling 910.842.6488 prior to Wednesday, November 2nd with your name and the name of your guest.
---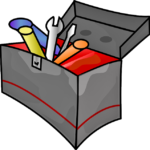 Contractors Information Seminar
The Planning & Inspections Department, supported by the town staff, will be hosting the twelfth annual Contractors Information Seminar on Thursday, November 9th.
---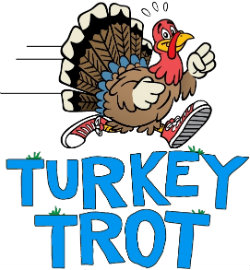 Turkey Trot
The Town of Holden Beach will hold its annual Turkey Trot on Thanksgiving morning, November 23rd at 8:00 a.m. All individuals interested in participating should call 910.842.6488 to register. Please bring a canned food item to donate to the local food pantry.
---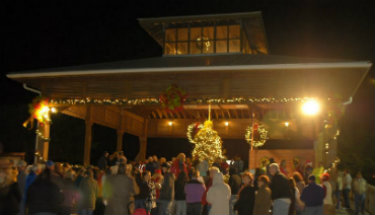 Tree Lighting
The Town of Holden Beach will hold its annual tree lighting ceremony on Thursday, November 30th at 6 p.m.
---
Parks & Recreation / Programs & Events
For more information » click here
---
Reminders –
---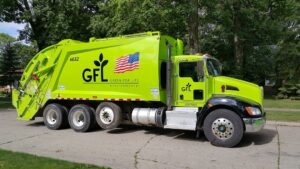 Solid Waste Pick-Up Schedule
GFL Environmental change in service, trash pickup will be once a week. This year September 30th will be the  the last Saturday trash pick-up until June. Trash collection will go back to Tuesdays only.
Please note:
. • Trash carts must be at the street by 6:00 a.m. on the pickup day
. • BAG the trash before putting it in the cart
. • Carts will be rolled back to the front of the house

---
Solid Waste Pick-up Schedule – starting October once a week
Recycling – starting October every other week

---
---
Paid Parking on Holden Beach
Paid parking will be enforced April 1st – October 31st in all Holden Beach designated parking areas. It will be enforced from 9:00 a.m. – 5:00 p.m. daily, with free parking before and after that time. All parking will use license plates for verification. 
As a reminder, Holden Beach uses the "SurfCAST by Otto" parking solution. Annual passes are now available for purchase on the mobile app. You will also be able to purchase passes by scanning the QR-codes located on the parking signs for access to https://surfcast.ottoconnect.us/pay.
Visit https://hbtownhall.com/paid-parking  for more information and to view a table with authorized parking areas.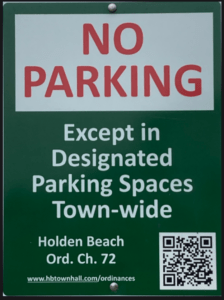 ---
Odds & Ends –
---
BOC's Meeting
The Board of Commissioners' next Regular Meeting is scheduled on the third  Tuesday of the month, October 17th

---

News from Town of Holden Beach
The town sends out emails of events, news, agendas, notifications and emergency information. If you would like to be added to their mailing list, please go to their web site to complete your subscription to the Holden Beach E-Newsletter.
For more information » click here
---
Storm Events –
---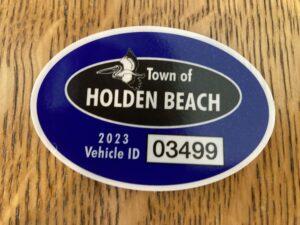 Hurricane Vehicle Decals
Property owners will be provided with four (4) decals which will be included in their water bills. It is important that you place your decals on your vehicles immediately to avoid misplacing them. Decals will not be issued in the 24-hour period before an anticipated order of evacuation.
The decals are your passes to get back onto the island to check your property in the event an emergency would necessitate restricting access to the island. Decals must be displayed in the lower left-hand corner of the windshield, where they are not obstructed by any other items. Officials must be able to clearly read the decal from outside the vehicle. Please note that re-entry will NOT be allowed if a current, intact decal is not affixed to the windshield as designated.
EVACUATION, CURFEW & DECALS
What is a State of Emergency?
A proclamation by the Town which enacts special ordinances and/or prohibitions during emergency situations to protect the public, public health and property. These prohibitions can include limitations on movement, curfews, directing of evacuations, controlling ingress and egress to the emergency area, alcoholic beverages, and more. State of Emergencies are issued in accordance with N.C.G.S. 166A-19.22.
What is a curfew?
A curfew is an order, typically during a State of Emergency, which requires all persons in the affected areas to remain on their own property. During a curfew, you are not free to move about public domain areas or on others' property. Violations of a curfew could lead to arrest in certain situations.
What is a voluntary evacuation?
A voluntary evacuation creates a recommendation for all parties in the affected area to get their affairs in order hastily and evacuated.
What is a mandatory evacuation?
A mandatory evacuation means you must leave the area in which an order has been issued. With recent changes to the laws in North Carolina, you no longer have the option of staying in an area under an order of mandatory evacuation.
Why is the sewer system turned off during a storm/event?
Often the sewer system is turned off during storms which have the potential to create significant flooding on the island. The system is turned off to protect its integrity. If it were left on, it could pose a significant threat to the public health. When the system is manually shut down, it also greatly reduces the time needed to bring it back up after an event which equates to getting residents and guests back on the Island much faster.
Why is there a delay for decal holders to get back on the island once a storm ends?
After a storm, many things must occur before even limited access can be allowed. Some of those things include making sure the streets are passable; the sewer system must be restarted to comply with State laws; the utilities (water, sewer, electricity, propane supplies) must be checked to ensure no safety risk are present; and the post-storm damage assessment team needs to perform an initial assessment.
Where can I get up-to-date information during and after a storm or State of Emergency?
You can sign up for the Town email service by clicking here. The newsletter, along with the Town's website will be the main sources of information during an emergency situation. Links to the Town's official Facebook and Twitter pages can be found on the website. You can also download our app for Apple and Android phones by accessing the app store on your smart phone and searching Holden Beach.
Please refrain from calling Town Hall and Police Department phone lines with general information questions. These lines need to remain open for emergencies, storm management and post-storm mitigation. All updates concerning re-entry, general access, etc. may be found on the Town's website and other media outlets.
Why do I see others moving about the island during a curfew?
If a curfew order is in place, you must stay on your own property. You may see many other vehicles moving about the Island. We often receive assistance from other local, state, federal and contract personnel during events. It is likely these are the personnel you are seeing, and they are involved in the mitigation process for the event. Please do not assume that a curfew order has been lifted and/or you are free to move about the island.
Can I check my friends' property for them?
If a curfew order is in place, you may ONLY travel to your personally owned property. Traveling about the Island to check on others' property is not allowed. is in place, you may ONLY travel to your personally owned property. Traveling about
Who can obtain decals?
Only property owners and businesses who service the island can obtain a decal.
How do I get decals for my vehicle…?
If I am an owner?
Decals will be mailed out in water bills to property owners before the season starts. Those owners who need additional decals can contact Town Hall. A fee may apply, please check the current fee schedule.
If I am a renter?
You must contact the owner of the property to obtain a decal.
If I am a business owner on the Island?
You must contact Town Hall to obtain a decal.
If I am a business owner off the Island that provides services on the Island?
You must contact Town Hall for eligibility and to obtain a decal.
When does my decal expire?
All decals expire on the last day of the calendar year as indicated on the decal.
Where do I put my decal on my car?
Decals must be displayed in the lower left-hand corner of the windshield, where they are not obstructed by any other items to include window tinting, other decals, etc. Officials must be able to clearly read the decal from outside the vehicle. Please note that re-entry will not be allowed if a current, intact decal is not affixed to the windshield as designated.
How do I replace a decal if I get a new vehicle?
If you trade a vehicle or otherwise need a replacement decal, you may obtain them from Town Hall during normal business hours. A fee may apply, check the current fee schedule.
Can I obtain a decal right before an emergency occurs?
While most of the storms we deal with are tropical in nature with some type of advanced warning, we do experience many other types of events that could create a State of Emergency without warning. All eligible parties should obtain decals as early as possible each year to avoid being denied access to the Island. Decals shall not be issued during the 24-hour period prior to an anticipated order of evacuation so staff can concentrate on properly preparing the Town for the storm/event.
Can I use a tax bill or another document for re-entry?
No. You MUST have a decal to re-enter the Island until it is open to the general public.
How does re-entry after a storm during a State of Emergency work?
The bridge is closed to all vehicle access, except for official vehicles. Once those with proper decals are allowed access, they must conform with the current rules in place by the specific State of Emergency Order. After all hazards have been rendered safe, the bridge will be opened to the general public. A curfew could remain in effect however, to ensure the safety and security of the Island and its residents and guests. Please understand this process typically takes days to evolve and could be significantly longer, depending on the amount of damage sustained. Please refrain from calling for times for re-entry, as those are often not set on schedule. Instead, stay tunes to local media outlets and official social media accounts for accurate updates.
How can I check on my property if access is limited to the Island?
Once it is safe, property owners with valid decals will be allowed back on the Island after a storm/event. At this point, you can travel to your property, in accordance with the rules of the specific State of Emergency Order currently in place.
If you live out of the area, please do not travel to the Island until you are certain you will be allowed access. Stay tuned to those media outlets and email services that are of official nature for this information. Also, be certain you have your current, valid decal properly affixed to your vehicle.
It is a good idea to be sure your contact information is current with the Town tax office as this is the location Town officials will use in the event you need to be contacted.
For more information » click here
NC General Statute 166A-19.22
Power of municipalities and counties to enact ordinances to deal with states of emergency.
Synopsis – The governing body may impose by declaration or enacted ordinance, prohibitions, and restrictions during a state of emergency. This includes the prohibition and restriction of movements of people in public places, including imposing a curfew; directing or compelling the voluntary or mandatory evacuation of all or part of the population, controlling ingress and egress of an emergency area, and providing for the closure of streets, roads, highways, bridges, public vehicular areas. All prohibitions and restrictions imposed by declaration or ordinance shall take effect immediately upon publication of the declaration unless the declaration sets a later time. The prohibitions and restrictions shall expire when they are terminated by the official or entity that imposed them, or when the state of emergency terminates.
Violation – Any person who violates any provisions of an ordinance or a declaration enacted or declared pursuant to this section shall be guilty of a Class 2 misdemeanor.
---
Turtle Watch Program –
---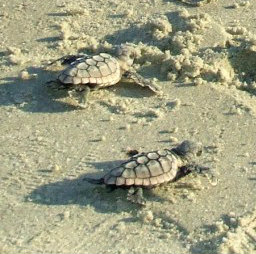 Turtle Watch Program – 2023
• The first nest of the 2023 season was on 05/12/23 • Average annual number of nests is 57
• Current nest count – (75) as of 09/23/23
Members of the patrol started riding the beach every morning on May 1 and will do so through October looking for signs of turtle nests.
For more information » click here.
Total number of nests historically – 
2012: 48
2013: 73
2014: 19
2015: 53
2016: 52
2017: 50
2018: 30
2019: 105
2020: 65
2021: 68
2022:

65

2023: 75
---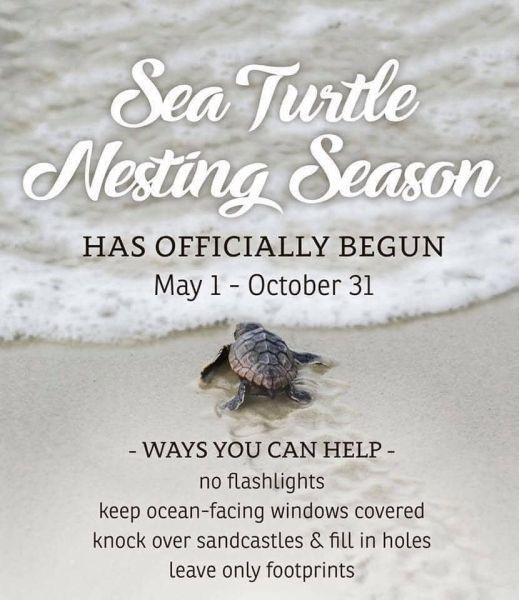 Sea turtle nesting season ends on Holden Beach,
volunteers await hatching of remaining nests
The Town of Holden Beach announced on Thursday, Aug. 24, that sea turtle nesting season has officially ended at its beachfront. According to the announcement, it has been two weeks without a mother sea turtle sighting, ending the season. "But this doesn't mean the [Holden Beach Turtle Patrol's] work is done. There are many volunteers out on the beach each evening and the hatchling count is going up and up each day. Currently 48 of the 72 nests on the beach have hatched, with 3911 hatchlings trekking into the ocean," the town stated. The town added that nests are hatching earlier on average this year. Typically, nests hatch after 55 days, but on Holden Beach, many are hatching as soon as 48 days. "The Turtle Patrol members love interacting with people on the beach. Be sure to seek them out and ask about the sea turtles that nest on our beach. HBTP thanks all the visitors for their support and interest in the sea turtles," the town adds, "Follow the Holden Beach Turtle Watch Program on their Facebook page or at their website at hbturtlewatch.org."
Read more » click here
Facebook
Update from the HB Turtle Patrol – Last week was a difficult week for the sea turtles and the Holden Beach Turtle Patrol. The king tides, offshore Hurricane Franklin and Tropical Storm Idalia combined forces causing over washing and flooding of nests on the beach. We lost at least 10 nests to wind, rain and high tides. Statistically the HBTWP has recorded total of 72 nests this season. Of these, all but 17 had hatched before the storms. There are still seven nests on the beach that are viable, and we hope will have happy endings. These remaining nests were laid in late July and early August and the Turtle Patrol will continue to watch them throughout September and early October. So far, 5523 hatchlings have been released into the ocean. For frequent updates follow the Holden Beach Turtle Watch Program on Facebook or their website at www.hbturtlewatch.org
Holden Beach Turtle Watch discovers 'wild nest', along with hatchlings
Volunteers with the Holden Beach Turtle Watch recently made an exciting discovery. A 'wild nest' was found along the shoreline, defined as a nest undiscovered and found only when the hatchlings appear. In some instances, the mother sea turtle has her tracks erased by strong winds or rain, making a nest undetectable. Beach goers over the weekend called in a lone hatchling that was found down a long wooden walkway just a few feet from Ocean Blvd. The team found plenty of tracks, and guided two hatchlings to the water, but saw no source nest after nearly two hours of searching in the darkness. The nest was eventually found and inventoried, yielding 83 hatched eggs and two more baby turtles.
Read more » click here
---
Upon Further Review –
---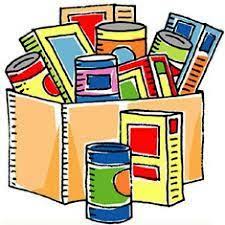 A Second Helping

.
They just completed the nineteenth year of the program. For the last sixteen (16) weeks they have collected food on Saturday mornings in front of Beach Mart; the food is distributed to the needy in Brunswick County. During this summer season, they  collected 11,828 pounds of food and $1,487  in monetary donations. Their food collections have now exceeded two hundred and ninety-eight thousand (298,000) pounds of food since this program began in June of 2005. Hunger exists everywhere in this country. Thanks to the Holden Beach vacationers for donating again this year! Cash donations are gratefully accepted. One hundred percent (100%) of these cash donations are used to buy more food. You can be assured that the money will be very well spent.
Mail Donations to:
A Second Helping
% Sharon United Methodist Church
2030 Holden Beach Road
Supply, NC 28462

Website:
http://www.secondhelping.us 
---
Corrections & Amplifications –
---

Brunswick County shares details on new emergency alert system
Brunswick County on Tuesday shared details about its new emergency notification system, "ReadyBrunswick". You can sign up for the alerts online on the county's website. "The process begins when Brunswick County issues a message about a potential safety hazard or concern. Next, ReadyBrunswick sends a message through your primary contact path. If you don't confirm receipt of the message, the system will try to reach your second contact path and continues trying to reach you until you confirm receipt," a county announcement states.
The notifications can be sent via:
Landline (Voice)
VoIP (Voice over Internet Protocol)
Mobile (Voice)
Mobile SMS (Text Messaging)
Email
You can download the Everbridge mobile app after registering to get the notifications on your mobile device. "If you need assistance registering online, call Brunswick County Emergency Services Monday through Friday from 8:30 a.m. to 5 p.m. at 910.253.5383 or email [email protected]," the announcement continues. The county says if you were already subscribed to the county's old emergency alert system CodeRED, your contact information was moved to the new system. But if you want to update contact information or change preferences, you'll still need to make a new account. "Existing Brunswick County CodeRED participants should receive an invitation within the next 7-10 days to set up their new account via email or text message. If you did not receive this invitation or you are not sure if you were subscribed to CodeRED, sign up for ReadyBrunswick as a new user at brunswickcountync.gov/e-alerts," the announcement states.
Read more » click here
---
Odds & Ends –
---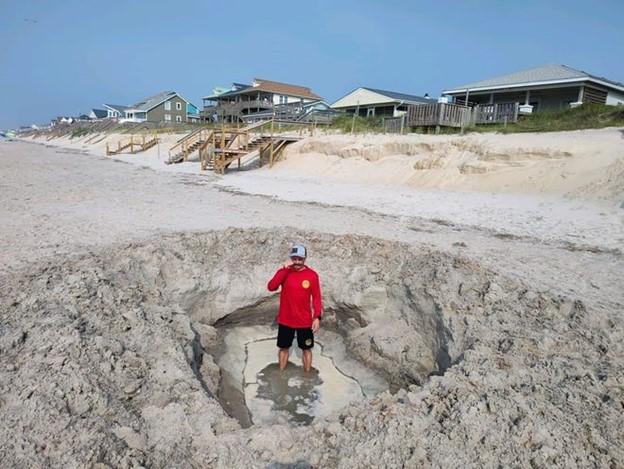 Town of Carolina Beach to review ordinance on digging holes on the beach
Council voted 4-1 to approve an ordinance with a maximum hole size of 12 inches deep and 5 feet wide. Only toy shovels can be used to dig holes. They must be attended to at all times, and filled in by 5 p.m. A civil penalty of $50 will be issued to violators.
ORIGINAL ARTICLE FOLLOWS:
Town of Carolina Beach to review ordinance on digging holes on Carolina Beach. The goal is to help refine the existing ordinance to be more specific. According to Mayor Lynn Barbee, large holes in the beach strand can create hazards for patrons, first responders, and nesting turtles. The town will propose a maximum hole size of 2 feet deep and 5 feet wide. The ordinance would also require the holes to be filled in by 5 p.m. Council will also discuss if civil citations would need to be issued.
Read more » click here
What the hole is that?
Giant beach holes left abandoned causing problems on NC beaches
Checking the beach during their morning tours, Surf City's ocean rescue personnel are used to coming across some interesting sites − natural and manmade. But a giant hole deeper than a man? "That's the biggest one I've seen in my six years here," said Surf City Fire Chief Allen Wilson. "And it wasn't dug with a plastic shovel, that's for sure." Beachgoers are famous for leaving stuff behind, sometimes accidentally, when they go home for the day. But Wilson said there's a big difference between a beach toy and a gaping hole that could easily swallow a child, become a potentially fatal obstacle for a nesting sea turtle or emerging hatchlings, and endanger rescue personnel rushing to an emergency situation. Wilson said officials with the Pender County beach town don't want to be the "no-fun" police, since digging on the beach is a time-honored children's tradition when visiting the ocean."But at the end of the day, they pose a huge risk to people, especially at night," the chief said, noting that Surf City officials found a second giant hole just a few days later on the beach. "And a lot of these big holes aren't being built by kids."
'Gotten out of hand'
Visitors digging beach holes and then not filling them in is a problem that periodically pops up along the N.C. coast. At least seven Southeastern North Carolina beach towns − including Surf City, Ocean Isle Beach, Wrightsville Beach and Carolina Beach − have ordinances regulating beach holes. Some of the rules dictate how deep, wide and even when holes can be dug, and all of them require holes to be filled in by nightfall. Climate change is another concern as warmer temperatures fueled by greenhouse gases heating up the atmosphere draws more people to the beach for an evening stroll, where a lack of lights to protect nesting sea turtles and the natural beach atmosphere can find beachgoers accidently wandering into the giant holes. Sea-level rise and higher "King Tides," which are the highest tides of the year tied to the moon's orbit, means waves also are pushing farther inland, covering holes closer to the dune lines. A TikTok challenge last year to build ever deeper and bigger holes on the beach also caused alarm among local officials. The danger to nesting sea turtles, all species of which are protected by federal and state law, from abandoned deep holes was highlighted last September when rangers at the Cape Hatteras National Seashore came across a sea turtle that apparently abandoned its crawl after falling into a large hole. "From the tracks left by this adult nesting sea turtle, we can see that she accidently fell into a manmade hole," stated a post on the seashore's Facebook page. "Falling into this hole deterred her from laying a nest, but luckily she made it out on her own. Not all turtles or hatchlings are this lucky and can be injured or become stuck, leaving them open to predators and exposure." Wilson said beachgoers tell him all the time that the tides will take care of the holes naturally, filling them in with water and sand. But the chief said the gigantic hole officials found near the Charlotte Avenue's beach access had survived at least one tidal cycle and was still dangerously deep. "Most people are accommodating when we remind them to fill in their holes before leaving, and in most cases the holes aren't a big deal," Wilson said. "But it's gotten out of hand in some cases for sure."
Read more » click here
Editor's Note –
Just this week I reported a huge hole on the beach strand that was over twenty (20) feet long, ten (10) feet wide, and was three (3) to four (4) feet deep.


§ 94.05 DIGGING OF HOLES ON BEACH STRAND.
.

   (A)   To help prevent personal injury and damage to property, it shall be unlawful for any person, firm or corporation within the corporate limits of the town to dig into the sand on any part of the beach strand greater than 12 inches deep, without having a responsible person attending the area to prevent any person or persons from walking into any existing hole and risking personal injury and to allow public safety vehicles the ability to respond to emergencies without the risk of damage to equipment or personal property.
   (B)   Prior to leaving the area, any hole greater than 12 inches deep shall be filled to be level with the surrounding area, leaving the area in the same general condition in which it was found.
   (C)   The violation of this section shall be punishable by a $50 fine.
Our ordinance (Chapter 94 / Beach regulations / § 94.05 / Digging of holes on beach strand) doesn't address the issue the way that theirs do. Basically, ours is hard to enforce where theirs is specific and enforceable.
---
This and That –
---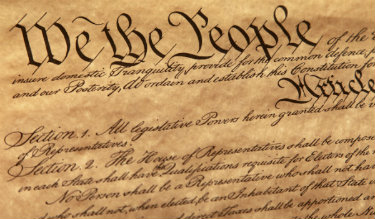 Civics Questions for the Naturalization Test
The 100 civics (history and government) questions and answers for the naturalization test are listed below. The civics test is an oral test and the USCIS Officer will ask the applicant up to 10 of the 100 civics questions. An applicant must answer 6 out of 10 questions correctly to pass the civics portion of the naturalization test.
For more information » click here
Take a little time today to take the civics test.
---
Factoid That May Interest Only Me –

---
Record Number of Billion-Dollar Disasters Shows the Limits of America's Defenses
The country has been hit by 23 large-scale disasters since January, and hurricane season is far from over.
The United States has suffered 23 billion-dollar disasters so far in 2023, a record for this point in the year that highlights the country's struggle to adapt to the effects of climate change. The list, compiled by the National Oceanic and Atmospheric Administration, includes the fire in Maui that killed at least 115 people, the deadliest United States wildfire in more than a century; Hurricane Idalia, which struck western Florida as a Category 3 storm; and a storm in Minnesota that dropped hail the size of pingpong balls, cutting off power for more than 25,000 homes and businesses. And that was just last month. In one sense, the growing cost of disasters is unsurprising. The burning of fossil fuels is causing air and water temperatures to increase, which in turn makes it possible for hurricanes to become stronger, rainfall to become more intense and wildfires to spread faster. The NOAA data, which tracks the number of billion-dollar disasters in the United States, adjusted for inflation, shows a relatively steady upward march, from three such disasters in 1980 to 22 in 2020. The current year has already exceeded that record set in 2020. But the growing toll demonstrates more than just the effects of global warming. Since Hurricane Sandy in 2012, the federal government has spent billions of dollars trying to make American communities more resilient to the effects of climate change through investments in sea walls, storm drains, building science, forest management and other strategies. The rising number of huge, costly disasters shows the limits of those efforts. The Biden administration, aware of those concerns, is increasing resilience spending. The Federal Emergency Management Agency "has provided historic levels of mitigation funding to help communities build resilience," Jeremy Edwards, an agency spokesman, said in a statement. Last week, FEMA designated almost 500 communities as "disaster resilience zones," which are eligible for increased federal funding. "Rural communities really are on the front lines of climate change," said Kristin Smith, a researcher at Headwaters Economics, a policy consulting nonprofit group, who has studied the distribution of federal resilience funding. "But many don't have the resources to do anything about it." The Biden administration has also tried to persuade state and local governments to impose stricter building codes, which can drastically reduce the damage from flooding, hurricanes, wildfires and other disasters. But stricter codes increase the upfront cost of homes, a powerful disincentive as much of the nation suffers through a housing shortage. Despite the federal government's efforts, only about one-third of American jurisdictions use the most recent building codes, according to the Institute for Building and Home Safety, a research group funded by the insurance industry. That industry has plenty of reason to be concerned. As disasters become more frequent and expensive, insurers have increasingly stopped writing new coverage in high-risk states like Florida, California and Louisiana. The Maui wildfires raised questions about the viability of the insurance market in Hawaii as well. As insurance becomes either unaffordable or unavailable, the result can be broader economic decline, pushing down home values and local property-tax collection. That downward cycle, which until recently had been limited to especially calamity-prone parts of the United States, risks becoming more widespread as high-cost disasters become more frequent. Amy Chester, managing director of Rebuild by Design, a nonprofit group that helps communities recover from disasters, said the United States needed to take climate adaptation more seriously. That means not just spending money on resilience, but also requiring state and local governments to build infrastructure to higher standards. Adapting to climate shocks also means "having real conversations" about helping people leave vulnerable areas, Ms. Chester added. "Maybe we can't live everywhere that we're living." In the meantime, she noted that billion-dollar disasters don't just affect the people who live through them. As federal disaster costs rise, Ms. Chester said, "we are all paying for this."
Read more » click here
---
Hot Button Issues –
Subjects that are important to people and about which they have strong opinions
---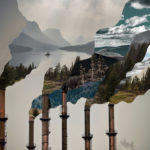 Climate
For more information » click here
.
There's something happening here
What it is ain't exactly clear
---
Summer 2023: the hottest on record
According to Samantha Burgess, Deputy Director of the Copernicus Climate Change Service (C3S): "Global temperature records continue to tumble in 2023, with the warmest August following on from the warmest July and June leading to the warmest boreal summer in our data record going back to 1940. 2023 is currently ranked as the second warmest, at only 0.01ºC behind 2016 with four months of the year remaining. Meanwhile, the global ocean saw in August both the warmest daily surface temperature on record, and it's the warmest month on record. The scientific evidence is overwhelming – we will continue to see more climate records and more intense and frequent extreme weather events impacting society and ecosystems, until we stop emitting greenhouse gases." 
Read more » click here
Odds that 2023 will be Earth's hottest year have doubled, NOAA reports
There's now a greater than 93 percent chance 2023 will surpass 2016 as the planet's warmest year
After a record-hot stretch around the globe this summer, it appears all but certain: 2023 will surpass 2016 as Earth's warmest year on record. Scientists at the National Oceanic and Atmospheric Administration calculate that there's a 93.42 percent chance that 2023 will become the hottest year according to a monthly climate report released Thursday. That percentage is nearly double what was estimated a month earlier (46.82 percent) and a whopping 86 percentage points higher than the beginning of the year projection (6.9 percent). The calculation — with four months remaining in the year — underscores how dramatically observations of global air and ocean temperatures and ice extent have diverged from anything scientists have previously witnessed, or that they would have predicted at the start of the year. Signs of unusual warmth began to appear in early spring, and the trend has not wavered since. July was the planet's hottest single month on record, with possibly its most extreme sustained warmth in 125,000 years. The three months from June through August were the globe's hottest in 174 years of record keeping, 0.43 degrees (0.24 degrees Celsius) above the previous record and 2.07 degrees (1.15 degrees Celsius) above the 20th century average for Northern Hemisphere summer, according to NOAA's National Centers for Environmental Information. That affirms estimates European Union scientists released last week, declaring a record-warm summer "by a large margin." Deke Arndt, the NOAA centers' director, shared the report on X (the platform formerly known as Twitter) with an unusual declaration. "I'm rarely stunned by our findings," he wrote. "Yesterday when the climate monitoring team briefed this, it took me five minutes just to process the magnitude." A new global temperature record began to appear possible when the climate pattern El Niño emerged in June — but scientists thought it would come in 2024. El Niño is associated with warmer-than-normal surface waters in the eastern equatorial Pacific Ocean and is known for heating up the planet and fueling extreme weather. A strong El Niño pattern that formed in 2015 and lasted into 2016 helped push the planet to record average warmth in 2016. But this year's warming pattern has differed from the heat of 2016, said Robert Rohde, lead scientist for Berkeley Earth. "Most of the time when you are building towards a new record, the weather is warm from the very start," Rohde said in an email. " But this year, extreme temperatures did not emerge until June. "That path towards record warmth is quite unusual," Rohde said. Rohde and Berkeley Earth calculate there's greater than a 99 percent chance that 2023 will be the warmest, a huge leap since the beginning of the year when they placed the odds at just 14 percent. While El Niño may to some degree be responsible for the onset of this year's warming, oceans are record-hot far beyond the epicenter of the El Niño pattern in the Pacific. Heat in the Atlantic basin caused disastrous bleaching of Florida coral reefs and has aided the rapid intensification of hurricanes. Around Antarctica, during Southern Hemisphere winter, sea ice cover reached a maximum far smaller than any scientists have observed before. Arndt noted that while some might seek to dismiss new extremes in a record book that goes back 174 years as "a blip in geological time," he stressed they are nonetheless exceptional. "Fact is, they are the most important, vital 174 yrs. in the history of humanity's relationship with the Earth system, when almost everything we know about agriculture and infrastructure was found or refined," he wrote on X.
Read more » click here
---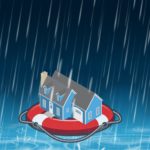 Flood Insurance Program
For more information » click here
---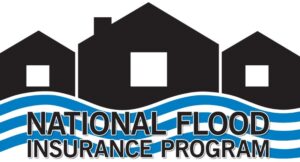 National Flood Insurance Program: Reauthorization
Congress must periodically renew the NFIP's statutory authority to operate. On December 23, 2022, the President signed legislation passed by Congress that extends the National Flood Insurance Program's (NFIP's) authorization to September 30, 2023.
Congress must now reauthorize the NFIP
by no later than 11:59 pm on September 30, 2023.
---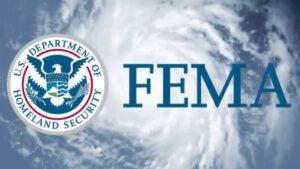 FEMA's New Rate-Setting Methodology Improves Actuarial Soundness but Highlights Need for Broader Program Reform
FEMA's National Flood Insurance Program is charged with keeping flood insurance affordable and staying financially solvent. But a historical focus on affordability has led to insurance premiums being lower than they should be. The program hasn't collected enough revenue to pay claims and has had to borrow billions from the Treasury. FEMA revamped how it sets premiums in 2021—more closely aligning them with the flood risk of individual properties. But affordability concerns accompany the premium increases some will experience. We recommended that Congress consider creating a means-based assistance program that's reflected in the federal budget.
What GAO Found
In October 2021, the Federal Emergency Management Agency (FEMA) began implementing Risk Rating 2.0, a new methodology for setting premiums for the National Flood Insurance Program (NFIP). The new methodology substantially improves ratemaking by aligning premiums with the flood risk of individual properties, but some other aspects of NFIP still limit actuarial soundness. For example, in addition to the premium, policyholders pay two charges that are not risk based. Unless Congress authorizes FEMA to align these charges with a property's risk, the total amounts paid by policyholders may not be actuarially justified, and some policyholders could be over- or underpaying. Further, Congress does not have certain information on the actuarial soundness of NFIP, such as the risk that the new premiums are designed to cover and projections of fiscal outlook under a variety of scenarios. By producing an annual actuarial report that includes these items, FEMA could improve understanding of Risk Rating 2.0 and facilitate congressional oversight of NFIP.
Risk Rating 2.0 is aligning premiums with risk, but affordability concerns accompany the premium increases. FEMA had been increasing premiums for a number of years prior to implementing Risk Rating 2.0. By December 2022, the median annual premium was $689, but this will need to increase to $1,288 to reach full risk. Under Risk Rating 2.0, about one-third of policyholders are already paying full-risk premiums. Many of these policyholders had their premiums reduced upon implementation of Risk Rating 2.0. All others will require higher premiums, including 9 percent who will eventually require increases of more than 300 percent. Further, Gulf Coast states are among those experiencing the largest premium increases. Policies in these states have been among the most underpriced, despite having some of the highest flood risks.
Annual premium increases for most policyholders are limited to 18 percent by statute. These caps help address some affordability concerns in the near term but have several limitations.
First, the caps perpetuate an unfunded premium shortfall. GAO estimated it would take until 2037 for 95 percent of current policies to reach full-risk premiums, resulting in a $27 billion premium shortfall (see figure below). The costs of shortfalls are not transparent to Congress or the public because they are not recognized in the federal budget and become evident only when NFIP must borrow from the Department of the Treasury after a catastrophic flood event.
Second, the caps address affordability poorly. For example, they are not cost-effective because some policyholders who do not need assistance likely are still receiving it. Concurrently, some policyholders needing assistance likely are not receiving it, and the discounts will gradually disappear as premiums transition to full risk.
Third, the caps keep NFIP premiums artificially low, which undercuts private-market premiums and hinders private-market growth.
An alternative to caps on annual premium increases is a means-based assistance program that would provide financial assistance to policyholders based on their ability to pay and be reflected in the federal budget. Such a program would make NFIP's costs transparent and avoid undercutting the private market. If affordability needs are not addressed effectively, more policyholders could drop coverage, leaving them unprotected from flood risk and more reliant on federal disaster assistance. Addressing affordability needs is especially important as actions to better align premiums with a property's risk could result in additional premium increases.
FEMA has had to borrow from Treasury to pay claims in previous years and would have to use revenue from current and future policyholders to repay the debt. NFIP's debt largely is a result of discounted premiums that FEMA has been statutorily required to provide. In addition, a statutorily required assessment has the effect of charging current and future policyholders for previously incurred losses, which violates actuarial principles and exacerbates affordability concerns. Even with this assessment, it is unlikely that FEMA will ever be able to repay the debt as currently structured. For example, with the estimated premium shortfalls, repaying the debt in 30 years at 2.5 percent interest would require an annual payment of about $1.9 billion, equivalent to a 60 percent surcharge for each policyholder in the first year. Such a surcharge could cause some policyholders to drop coverage, leaving them unprotected from flood risk and leaving NFIP with fewer policyholders to repay the debt. Unless Congress addresses this debt—for example, by canceling it or modifying repayment terms—and the potential for future debt, NFIP's debt will continue to grow, actuarial soundness will be delayed, and affordability concerns will increase.
Risk Rating 2.0 does not yet appear to have significantly changed conditions in the private flood insurance market because NFIP premiums generally remain lower than what a private insurer would need to charge to be profitable. Further, certain program rules continue to impede private-market growth. Specifically, NFIP policyholders are discouraged from seeking private coverage because statute requires them to maintain continuous coverage with NFIP to have access to discounted premiums, and they do not receive refunds for early cancellations if they switch to a private policy. By authorizing FEMA to allow private coverage to satisfy NFIP's continuous coverage requirements and to offer risk-based partial refunds for midterm cancellations replaced by private policies, Congress could promote private-market growth and help to expand consumer options.
Why GAO Did This Study
NFIP was created with competing policy goals—keeping flood insurance affordable and the program fiscally solvent. A historical focus on affordability has led to premiums that do not fully reflect flood risk, insufficient revenue to pay claims, and, ultimately, $36.5 billion in borrowing from Treasury since 2005. FEMA's new Risk Rating 2.0 methodology is intended to better align premiums with underlying flood risk at the individual property level. This report examines several objectives, including (1) the actuarial soundness of Risk Rating 2.0, (2) how premiums are changing, (3) efforts to address affordability for policyholders, (4) options for addressing the debt, and (5) implications for the private market. GAO reviewed FEMA documentation and analyzed NFIP, Census Bureau, and private flood insurance data. GAO also interviewed FEMA officials, actuarial organizations, private flood insurers, and insurance agent associations.
Recommendations
GAO recommends six matters for congressional consideration. Specifically, Congress should consider the following:
Authorizing and requiring FEMA to replace two policyholder charges with risk-based premium charges
Replacing discounted premiums with a means-based assistance program that is reflected in the federal budget
Addressing NFIP's current debt—for example, by canceling it or modifying repayment terms—and potential for future debt
Authorizing and requiring FEMA to revise NFIP rules hindering the private market related to (1) continuous coverage and (2) partial refunds for midterm cancellations
GAO is also making five recommendations to FEMA, including that it publish an annual report on NFIP's actuarial soundness and fiscal outlook. The Department of Homeland Security agreed with the recommendations.
Read more » click here
---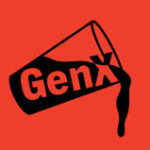 GenX
For more information » click here
---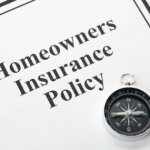 Homeowners Insurance
For more information » click here .
.
---
.
Home insurers cut natural disasters from policies as climate risks grow
Some of the largest U.S. insurance companies say extreme weather has led them to end certain coverages, exclude natural disaster protections and raise premiums
In the aftermath of extreme weather events, major insurers are increasingly no longer offering coverage that homeowners in areas vulnerable to those disasters need most. At least five large U.S. property insurers — including Allstate, American Family, Nationwide, Erie Insurance Group and Berkshire Hathaway — have told regulators that extreme weather patterns caused by climate change have led them to stop writing coverages in some regions, exclude protections from various weather events and raise monthly premiums and deductibles. Major insurers say they will cut out damage caused by hurricanes, wind and hail from policies underwriting property along coastlines and in wildfire country, according to a voluntary survey conducted by the National Association of Insurance Commissioners, a group of state officials who regulate rates and policy forms. Insurance providers are also more willing to drop existing policies in some locales as they become more vulnerable to natural disasters. Most home insurance coverages are annual terms, so providers are not bound to them for more than one year. That means individuals and families in places once considered safe from natural catastrophes could lose crucial insurance protections while their natural disaster exposure expands or intensifies as global temperatures rise. "The same risks that are making insurance more important are making it harder to get," Carolyn Kousky, associate vice president at the Environmental Defense Fund and nonresident scholar at the Insurance Information Institute, told The Washington Post. The companies mentioned those policy changes as part of previously unreported responses to the regulatory group's survey. The survey was distributed in 2022 by 15 states and received responses — some sent as recently as last month — from companies covering 80 percent of the U.S. insurance market. Allstate said its climate risk mitigation strategy would include "limiting new [auto and property] business … in areas most exposed to hurricanes" and "implementing tropical cyclone and/or wind/hail deductibles or exclusions where appropriate." Nationwide has already pulled back in certain areas. The company said that in 2020, it "reduced exposure levels in some of the highest hazard wildland urban interface areas in California." In its response to the regulators' survey, Nationwide said it no longer underwrites coverage for "properties within a certain distance to the coastline" because of hurricane potential. Other changes will come. "More targeted hurricane risk mitigation actions are being finalized and will start by year-end 2023," Nationwide told regulators. Berkshire Hathaway, which also offers reinsurance — insurance policies for insurance providers — wrote that increased climate disasters mean "it is possible that policy terms and conditions could be updated or revised to reflect changes in such risk." U.S. homeowners have faced unprecedented disasters in recent weeks that have underscored the new challenges facing insurance markets. Hurricane Idalia brought severe flooding to Georgia and the Carolinas and tore through parts of Florida that had never experienced direct hits from a major storm. Tropical Storm Hilary caused $600 million in damage on the West Coast, according to Karen Clark & Co., a leading catastrophe modeling firm. The fires on the Hawaiian island of Maui, whose cause is still under investigation, led to $3.2 billion in property damage, the firm said. Those catastrophes, insurance industry insiders said, show just how quickly claims costs are escalating in the face of climate change. U.S. insurers have disbursed $295.8 billion in natural disaster claims over the past three years, according to international risk management firm Aon. That's a record for a three-year period, according to the American Property Casualty Insurance Association. Natural catastrophes in the first six months of 2023 year in the United States caused $40 billion in insured losses, the third costliest first-half on record, Aon found. "There's no place to hide from these severe natural disasters," said David Sampson, president of the American Property Casualty Insurance Association. "They're happening all over the country and so insurers are having to relook at their risk concentration." That trend is too costly, insurers contend, and necessitates rewriting policies or eliminating coverages in growing geographic areas. Rate increases for homeowners insurance are regulated by state agencies. "That can prevent firms from pricing policies that accurately reflect risk," said Daniel Schwarcz, who studies insurance markets at the University of Minnesota Law School. Instead of setting much higher prices for policies in specific areas that might be more vulnerable — such as regions below sea level or on the edge of fire-prone areas — insurance firms must set prices that are relatively comparable across an entire state. "We're in the business of pricing to risk," Matt Mayrl, vice president of strategy, performance and partnerships at American Family Insurance, said in an interview. "Sometimes your price can't match your risk." Many of the policy changes, experts say, may be unfavorable to certain consumers but are important for the survival of the wider insurance market. Typical home insurance policies cover damage from all manner of perils, including fire and smoke, wind and hail, plumbing issues, snow and ice, and vandalism and theft. Floods are generally covered by a separate federally administered program. Under the policy changes many large insurers are reporting to regulators, firms will continue to offer baseline policies to clients in disaster-prone areas, but without protections for damage caused by those disasters. For example, a policy in a region afflicted by hurricanes may exclude coverage for wind or hail damage, or in wildfire country, a policy without fire and smoke protection. Consumers who want those coverages would need to purchase a supplemental policy or shop for insurance from another provider. "The fact that insurers have the capacity to limit their exposure or change their exposure over time means at the end of the day their concerns are not fully aligned with the concerns of their policyholders," Schwarcz said. Representatives from Allstate and Erie declined to comment. Berkshire Hathaway and Nationwide did not respond to requests for comment. Insurance markets, especially those that serve many regions across the country, rely on relatively stable risk projections when it comes to natural disasters. By balancing wildfire risk during the late spring in the Pacific Northwest with hurricanes in the early fall in the Southeast and winter storms in the Upper Midwest, insurers can spread risk across constituencies. In theory, providers can collect monthly premiums from a broad clientele without paying out claims on too many large-scale disasters at once. But weather patterns are changing as the planet warms. "There is no wildfire season anymore — it's year-round," said Sampson, who is also a member of President Biden's Wildland Fire Mitigation and Management Commission. Major hurricanes are becoming more frequent and hold more intense rains, said Paulo Ceppi, a climate scientist at Imperial College London. Meanwhile, "tornado alley" — an area swarmed by twisters that runs from Texas and Oklahoma through Kansas and Nebraska — is moving east, according to 2018 and 2022 research published in the journals Nature and Environmental Research Communications. The variability in weather patterns means insurance companies can no longer rely on the previous risk projections that helped them make decisions. "Potential changes to the frequency and/or severity of weather-related catastrophic losses pose a risk in both the short and long term," Nationwide wrote in its survey response. "Activity has been observed in recent years that has differed from historical norms or modeled expectations." As insurers leave certain markets or cut certain perils out of policies, some homeowners are going without insurance. State governments have erected insurance policies of last resort. The taxpayer-backed Citizens Property Insurance in Florida was the state's second-largest insurer in 2021 in terms of policies written, according to the Insurance Information Institute. Fourteen insurance firms have either left Florida as of April or have policy portfolios that are failing. Farmer's, the fifth-largest homeowners' insurance provider in the United States, said in July that it would not renew nearly a third of its policies in the Sunshine State. A state-backed policy in California, where State Farm and Allstate have withdrawn or significantly cut back on new policies, covers 3 percent of residents. But even state-backed policies must face climate risks. "When you see the insurance companies pulling out en masse because the cost of rebuilding homes in Florida is bankrupting them," said Ben Jealous, executive director of the Sierra Club, "it's either hubris or folly to think the state wouldn't be bankrupted stepping in to help."
Read more » click here

---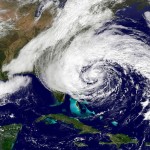 Hurricane Season
For more information » click here
---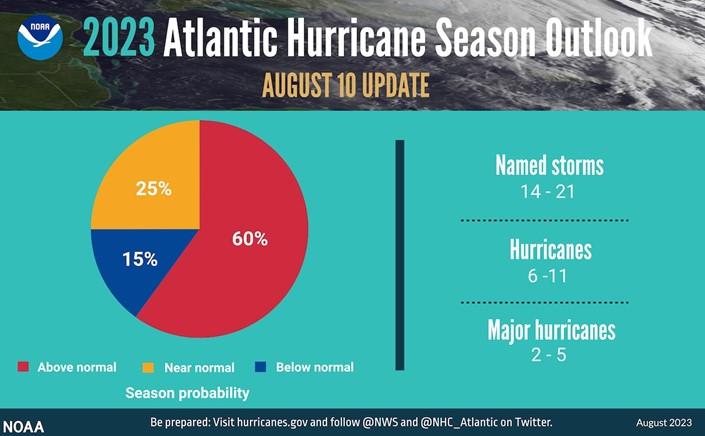 NOAA boosts Atlantic hurricane forecast, leans toward busy season
The midseason outlook update is a dramatic shift toward what experts warn may be an above-average season.
The National Oceanic and Atmospheric Administration released an updated hurricane season outlook Thursday morning that now speaks of a high likelihood of an above-average hurricane season. The midseason update reflects a dramatic shift in NOAA's thinking as the agency joins a number of others in expecting a busy season. Last week, Colorado State University shared its updated outlook, projecting a total of 18 named storms, including the five that have already formed in the open Atlantic. It says the United States has a nearly fifty-fifty shot at being hit by a major hurricane, rated Category 3 or higher. AccuWeather also nudged its forecast upward. Hurricane season, which officially runs from June 1 to Nov. 30 and on average peaks around Sept. 15, traditionally does not perk up until mid- to late August. The season to date has featured four named storms. And an unnamed subtropical storm spun up hundreds of miles off the East Coast in mid-January. Forecasts are highlighting the potential for a season similar to last year's.

Here are NOAA's latest projections:
14 to 21 named storms the 12-17 named storms predicted in late May. This includes the four tropical and subtropical storms that have formed, as well as Hurricane Don in July.
6 to 11 hurricanes, as opposed to the May prediction of 5 to 9
2 to 5 major hurricanes, boosted from 1 to 4.
The Hurricane National Center also now estimates a 60 percent chance of an above-average season — double the predicted odds in May. It also says there is a 25 percent chance of a near-normal season. It puts the odds of a below-average season at only 15 percent. At present, only the European Center for Medium-Range Weather Forecasting, which oversees the operation of the "Euro" model, paints a picture of a near-average season. Its analysis suggests that 8.5 more named storms are likely. Regardless, there is a growing cause for concern, as noted by the forecasters behind NOAA's outlook. "During active years, there's a doubling in the chance of a hurricane hitting the East Coast of the U.S. compared to an average or below-average season," said Matthew Rosencrans, a meteorologist and the director of NOAA's Climate Test Bed, at a news conference Thursday.
What are the key drivers of this season's hurricane forecast?
Meteorologists tasked with predicting how the season will play out have been juggling two deeply conflicting signals: record-high Atlantic sea-surface temperatures and a strong El Niño. High sea-surface temperatures are crucial in helping spawn and intensify hurricanes. This year, the waters are red-hot and reaching records. "One of the local conditions in the Atlantic that we monitor is the sea-surface temperature," Rosencrans said. "The June and July sea-surface temperatures in the Main Development Region were the warmest since 1950, about [2.2] degrees above normal." He said the formation in June of Bret and Cindy in the "Main Development Region" — the tropical zone between the eastern edge of the Caribbean Sea and western Africa — probably was highly influenced by the hot seas. "Tropical development in the deep tropics in June or July is usually a harbinger of a more active season," he said. The water temperatures will raise the odds of rapid intensification of the storms that do form, posing the danger of big lurches in strength in any potentially landfalling hurricane. Working against a busy hurricane season is the ongoing El Niño weather pattern. El Niño, which begins as a warming of water temperatures in the eastern tropical Pacific, results in sinking air and hostile upper-level winds over the Atlantic. The nascent El Niño isn't going away any time soon. "Odds are in excess of 95 percent that the ongoing El Niño will continue into autumn," Rosencrans said. However, his team expects a delayed start to the arrival of En Niño-esque conditions — the same ones usually inhibitive of an above-average hurricane season. With El Niño's true fingerprint taking a while to show up, the exceptionally warm ocean waters may help kick things into unimpeded overdrive. "Changes of El Niño appear to be emerging later than expected," Rosencrans said. "If those changes move in quickly, then activity could be [near the] lower end of our predicted ranges." In predicting seasonal hurricane activity, forecasters also consider the Saharan air layer, a stretch of hot, dry and sandy air that wafts over the Atlantic and suppresses storm growth. "Saharan air outbreaks do peak in June and July, and then fade off in area and intensity as the season goes on," Rosencrans said, suggesting that this phenomenon will increasingly become less of an impediment to storms. An active West African monsoon, which provides a source of moisture and disturbances that can become the seeds for hurricanes, also could elevate storm activity. "During 2023, the West African monsoon rains have been robust, but the winds have been near normal, giving a bit of a mixed signal," Rosencrans said.
The bottom line
NOAA is exhibiting confidence that the high sea-surface temperatures will supersede the effects of El Niño, favoring a busy season. Irrespective of how many storms do spin up, it only takes one hitting a populated zone to leave a mark. "Landfalls are only predictable up to about one week from a storm reaching a coastline," Rosencrans said. "People should be busy preparing for the storms that this forecast implies."
Read more » click here
---
THE 5 HURRICANE CATEGORIES, EXPLAINED
It's a number attached to every hurricane, crucial to emergency response teams and city officials to mobilize preparedness: the Saffir-Simpson Hurricane Wind Scale, characterized by five categories. The scale only measures one component of a hurricane: the wind. Each category is divided by a range of wind speeds, estimating potential damage and impacts on properties. This year, the National Oceanic and Atmospheric Administration predicted an above-normal hurricane season. Record-breaking warm water in the Atlantic has increased tropical storm and hurricane activity. Five hurricanes have swept through the Atlantic this year. Before the season concludes at the end of November, the Atlantic may experience a total of six to 11 hurricanes. Three of the hurricanes so far this year were considered major — Category 3 or above — and NOAA predicts that there could be up to two more.
An imperfect scale
The scale used to include other impacts like storm surge ranges and flooding, but they were removed to reduce public confusion, according to the National Hurricane Center. "Now the wind is the scale's strength — but also its weakness," said Gina Eosco, the division chief and social science expert at the Weather Program Office for NOAA. "It ends up missing the myriad of other risks that are oftentimes more serious in a hurricane, such as storm surge," she said. Scientists and forecasters are still learning how individuals perceive and adjust to risks as threats develop during hurricanes, Eosco said. Some experts hypothesize that people anchor to the storm category and don't adjust for other risks. "It is very misleading because somebody may not evacuate for a tropical storm or a Category 1 hurricane, but we have seen time and time again that these storms have had a lot of impact," said Jennifer Collins, a hurricane researcher at the University of South Florida. Each storm has its own personality, and there isn't always a direct correlation between category and damage. This means a Category 1 hurricane could be more devastating than a Category 3. "A simple one, two, three, four, five scale is not sufficient to communicate the threat that a hurricane brings," said Jeff Masters, a hurricane expert for Yale Climate Connections.
Here is other extreme weather that's associated with a hurricane:
STORM SURGE
As a hurricane barrels across the open ocean, strong winds drive the water forward. Once the water reaches the shore, it combines with normal tides and creates the storm surge. Storm surge is the leading cause of hurricane-related deaths in the United States, according to the National Weather Service. "The Hurricane Center realized this is a problem because [the scale] didn't speak to storm surge in particular — which is the threat that kills the most people from hurricanes — so they introduced a separate storm surge watch and storm surge warning product," Masters said. In some cases, storm surge is responsible for the most hurricane destruction. Hurricane Ike made landfall as a Category 2 hurricane with walloping sustained winds of 110 mph in September 2008, with hurricane-force winds extending 125 miles from the center. But the wind wasn't what caused the most damage. The storm had a surge of more than 20 feet, the largest storm surge on record for a Category 2 hurricane. Imagine rushing water the height of two basketball hoops stacked on top of each other barreling toward homes, cars and buildings. The storm claimed 195 lives and resulted in $30 billion in damage. It wasn't even considered a major hurricane.
RAIN AND INLAND FLOODING
Not to be mistaken with storm surge, the other main cause of flooding during a hurricane is rain. While some inland communities assume they are spared from the wrath coastal communities endure, storm impacts can occur tens to hundreds of miles outside of the storm's eye. During hurricanes, excessive amounts of rain cause streams and creeks to overflow their banks and clog storm drains and sewage systems, which results in devastating flooding. Hurricane winds weaken as they move over land, but the torrential rains don't stop. Inland cities, with vast amounts of concrete and impermeable surfaces, also have a high risk of excess runoff and flooding. Hurricane Harvey made landfall in Texas as a Category 4 with maximum wind speeds surpassing 130 mph in August 2017. But by the next day, the hurricane fell to a Category 1 and eventually was considered a tropical storm. Yet the storm wasn't done. Instead of moving on, Harvey stalled over Texas for days. In the end, the slow-moving storm unloaded 33 trillion gallons of water along the Gulf of Mexico and became the second costliest storm in U.S. history. An unprecedented 60 inches of rain fell in Southeast Texas, producing devastating and deadly flash and river flooding, according to the Weather Service. A year after Harvey, Florence made landfall as a Category 1 hurricane and brought destructive flooding across the Carolinas. Florence was responsible for the heaviest rainfall ever recorded from a tropical cyclone in both South Carolina and North Carolina, according to the Hurricane Center. Twenty-two people died due to direct impacts from Florence — 17 deaths of them from inland flooding. Damage totals exceeded $20 billion. Florence, which peaked as a Category 4 hurricane over the ocean, had been downgraded to a tropical storm when it dropped most of its rain.
TORNADOES
The last risk people worry about when thinking about hurricanes is tornadoes. The severe spin from hurricane systems, coupled with atmospheric instability and wind shear, creates perfect conditions for tornadoes. Both hurricanes and tornadoes cause damage due to strong rotating winds, so it's not surprising that a large rotating system could also produce twisters. Tornadoes generally start within thunderstorms embedded in the outer rain bands of hurricanes, according to the Weather Service. But sometimes they form near the eyewall, which is the ring of destructive winds that surround the storm center. In September 2004, Hurricane Ivan unleashed a damaging storm surge, inland flooding and powerful wind gusts spanning Alabama to Florida. But that wasn't the end of its impact. The Category 3 hurricane was most notable for its unprecedented tornado outbreak. About 120 twisters touched down from Florida to Pennsylvania — across nine different states — over the course of three days. Virginia alone experienced a record-breaking 38 tornadoes across the state. Overall, the tornadoes from Ivan were responsible for eight deaths and 17 injuries, according to the Weather Service.
SIZE
The size of a hurricane matters. A larger hurricane will tend to produce a more severe storm surge as well as stronger winds and heavier rain over a larger area. But the storm category doesn't take size into account. One of the ways hurricanes expand is through a process known as an eyewall replacement cycle. During this process, the inner eyewall collapses as a much larger outer eyewall forms around it, often resulting in a bigger hurricane. Not long before striking land last year, Hurricane Ian underwent an eyewall replacement cycle, enlarging the storm substantially. It made landfall as a Category 4 hurricane very close to where Hurricane Charley did at roughly the same intensity in 2004. But Ian was a much larger storm and thus had more severe impacts. Ian's catastrophic surge, record-breaking inland flooding and damaging winds propelled it to become the costliest hurricane in Florida's history and the third-costliest hurricane in the United States, according to the Hurricane Center.
Here are some tips to help you stay safe this hurricane season:
Prepare your emergency supply kit: Include nonperishable food, a generator in case of power outages, important identification information, essential medications and cash.
Save water: Fill your tub, sinks or containers with drinking water in case public water systems become compromised.
Protect your home: Board windows with storm shutters or plywood to protect them from wind damage.
Secure your surroundings: Clear any outdoor objects that could be picked up by the wind.
Trim weak tree branches that could fall on your home or car. Make sure drains, gutters and downspouts are cleared to prevent flood risks or mold.
Read more » click here
---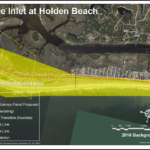 Inlet Hazard Areas
For more information » click here 
---
.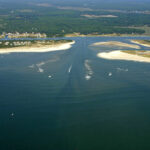 Lockwood Folly Inlet
For more information » click here.
---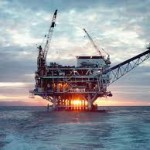 Seismic Testing / Offshore Drilling
For more information » click here. 
---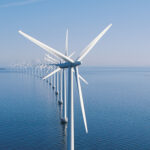 Offshore Wind Farms
For more information » click here
---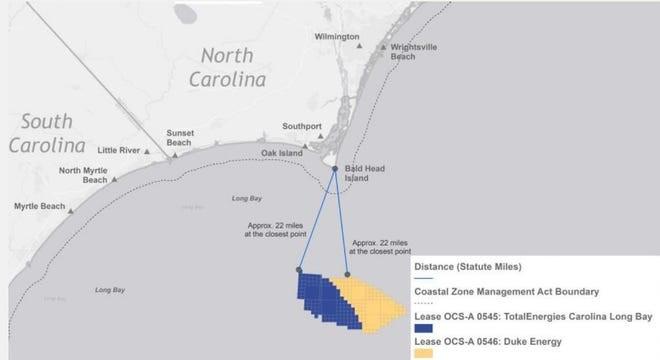 With an eye out for whales, survey work starts on offshore wind farms south of Wilmington
Researchers are collecting data for the best place to moor buoys that will measure wind speeds and monitor environmental conditions, including the presence of marine life
There are still plenty of hurdles to overcome, including lots of federal and state regulatory approvals, making sure the projects are economically viable, and securing customers for the power the giant turbines will produce. But a pair of offshore wind farms proposed about 22 miles south of Bald Head Island took a major step forward this month with the first survey work for the projects. Sailing from Southport, a research vessel owned by Geodynamics spent recent days mapping the seafloor to help identify the best locations for the placement of scientific buoys. The surveys will be used to find mooring areas for three buoys that will be the least environmentally intrusive while also allowing the collection of data to help direct the subsequent development of the offshore turbines that will rise more than 500 feet from the ocean's surface. The buoys also will be equipped with sensors to detect marine life, including birds. TotalEnergies Renewables USA and Cinergy Corp., a non-regulated subsidiary of Duke Energy, spent a combined $315 million to lease nearly 140 miles of ocean from the federal government for the pair of huge wind farms. Once fully up and running, probably in the early 2030s, the wind farms could produce enough power to supply 750,000 homes. With the two wind farms adjacent to each other, the companies have decided to work together to help limit costs and take advantage of economies of scale. But first the companies have to determine where to place the giant windmills. "This is just initial information data gathering," said Elizabeth Bennett, spokesperson for TotalEnergies, adding that the buoys will likely be deployed next year. "And while these projects are still in their very early stages, we see this as an opportunity for the Carolinas to take advantage of the millions of dollars in investments these projects can bring."
Watching out for whales
Offshore wind is seen by clean energy advocates as a key component in helping governments de-carbonize their energy grids by reducing their reliance on dirty, greenhouse gas-spewing power sources like coal and natural gas. That includes North Carolina, which has a stated goal of reducing its 2005 level of carbon emissions by 70% by 2030. Offshore wind farms, however, have their critics. The projects are very capital intensive to build, although those costs drop dramatically once the turbines are up and running. Some coastal residents are also concerned that the giant windmills will damage their ocean "viewscapes," and local officials fear the visual pollution also could harm the region's vital tourism industry. Industry officials say the giant wind turbines will be next to invisible on the horizon. But perhaps the biggest concerns surround the wind farms potential impact on marine life, particularly the highly endangered North Atlantic right whale that migrates through North Carolina's near-shore waters. A recent report by the National Oceanic and Atmospheric Administration (NOAA) estimated only 338 whales remain, a decrease from the 2021 estimate of 368 individuals. Ship strikes and entanglements with fishing gear are the top dangers for the highly endangered animals. Bennett said to help limit interactions with marine life the R/V Shackelford, the survey vessel, had a dedicated observer on board. It also voluntarily operated at a maximum speed of 10 knots to allow maximum time for proactive measures if a whale or other marine mammal was spotted. In addition, no equipment was used during the survey work that had sound frequencies harmful to marine life. The Natural Resources Defense Council (NRDC) has praised the companies for the protective measures they've put into place to limit interactions with the right whales.
Balancing cost with economic benefits
The pair of wind farms planned for Long Bay south of Brunswick County will join another offshore wind farm planned for roughly 27 miles off Kitty Hawk on the Outer Banks. While North Carolina has space and the wind resources for more offshore facilities, that idea appears cloudy right now. The U.S. Bureau of Ocean Energy Management (BOEM) this month rejected proposals for two new wind farm sites off the Outer Banks due to concerns raised by the Pentagon that the wind farms could interfere with military aviation training. Governor Roy Cooper, a big proponent of renewable energy, called the decision "extremely disappointing." In 2021, Cooper signed an executive order that doubled down on the state's commitment to offshore wind power, with goals of 2.8 gigawatts (GW) off the North Carolina coast by 2030 and 8 GW by 2040 − enough to power roughly 2.3 million homes. But a bigger speed bump to more offshore wind could be the state's carbon-reduction plan, a roadmap on how the state's will reach its aggressive goals to reduce emissions and reach a carbon-neutral energy sector by 2050. Although the plan has to be approved by the N.C. Utilities Commission, it is Duke Energy that largely lays out the way forward as the largest utility in the state. In the latest version of its plan, which is reviewed every two years, the utility's favored proposal retains an option for adding up to 1.6 GW of offshore wind by 2035. Katharine Kollins, president of the Southeastern Wind Coalition, a nonprofit that advocates for wind energy development in the Southeastern U.S., thinks the company should be looking to do more. "It made a case for offshore wind, but not as strongly as we'd like to see," she said of Duke's plan. While offshore wind's upfront capital costs can be substantial, Kollins said so are the potential economic development benefits for North Carolina of tapping into a largely undeveloped business sector that holds huge potential to grow as more and more states turn to offshore wind to meet their carbon-reduction goals. Without taking into account those economic benefits, you only have the carbon-reduction benefits from a power sector that's still immature and expensive when compared to solar and other renewables and will likely stay that way for years to come. "Yes, there are significant capital expenses right now," Kollins said. "But offshore wind comes with benefits that we're not going to get with anything else."
Read more » click here 
---
 Things I Think I Think –
---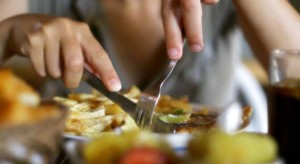 Eating out is one of the great little joys of life.
Restaurant Review:
The Dinner Club visits a new restaurant once a month. Ratings reflect the reviewer's reaction to food, ambience and service, with price taken into consideration.
///// July 2023
Name:            Floriana
Cuisine:         Italian
Location:      2 Market Street, Wilmington NC
Contact:        910.504.0160 / http://wilmington.florianarestaurant.com/
Food:              Average / Very Good / Excellent / Exceptional
Service:         Efficient / Proficient / Professional / Expert
Ambience:    Drab / Plain / Distinct / Elegant
Cost:               Inexpensive <=20 / Moderate <=26 / Expensive <=35 / Exorbitant <=60
Rating:          Two Stars
Dining is in a casual relaxed atmosphere, nothing fancy here. Serving classic northern Italian cuisine with a broad-based menu featuring homemade pasta. The balcony tables overlooking the river are a nice outside dining option. It was just all right, neither the food nor the service was what one would expect from its top tier rating.  
---
Editor's note –
After our pandemic hiatus we discovered that the old price guidelines were obsolete
All of our previous restaurant reviews have been updated with current menu prices
---
---
Book Review:
Read several books from The New York Times best sellers fiction list monthly
Selection represents this month's pick of the litter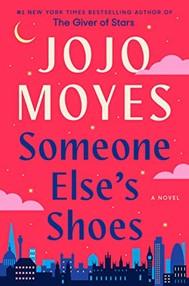 SOMEONE ELSE'S SHOES by Jojo Moyes
It's a story about how just one thing can change everything. Two London women accidentally switch bags at the gym and end up literally walking in one another's shoes. The novel follows four middle-aged women who discover the importance of women supporting and looking out for one another.
---
That's it for this newsletter
See you next month
---
Lou's Views . HBPOIN

.                                         • Gather and disseminate information
.                                    • Identify the issues and determine how they affect you
.                                    • Act as a watchdog
.                                    • Grass roots monthly newsletter since 2008