Lou's Views
News & Views / July Edition
---
Calendar of Events –
---
NA
---

Discover a wide range of things to do in the Brunswick Islands for an experience that goes beyond the beach.
For more information » click here.
---
Calendar of Events Island –
---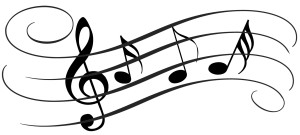 Concerts on the Coast Series
The Town's summer concert series calendar has been released! Live performances featuring local musical groups are held at the pavilion on Sunday evenings from late May to early September. The concerts are free of charge.
For more information » click here
---
July 14th   Sand Castle Competition
Sign up for our Sand Castle Competition at the Pier. The competition starts at 9:00 a.m. with judging at 11:00 a.m. Teams of two must provide their own supplies. Call (910) 842-6488 to register by Wednesday, July 12th.
July 24th     Summer Picnic and Ice Cream Social
Join us at noon on July 24th for a Summer Picnic and Ice Cream Social. If weather permits, the event will be held at the Bridgeview Park Picnic Shelter. In the event of bad weather, it will be held in the Town Hall Public Assembly. Call 910.842.6488 to register by Monday, July 19th.
July 25th   Paws in the Park at Bridgeview
Bring your dog out for a couple of friendly competitions including best owner/pet recreation related outfit and best trick. The party will run from 5:00 – 6:00 p.m. Leashes are required. Call 910.842.6488 to register by Monday, July 19th.

---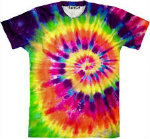 Tide Dyed Program
This event is located at the Holden Beach Pavilion. Tie dye your own shirts; the cost is just $7 per shirt. It takes place between 1:00 to 2:30 p.m. every Tuesday during the summer.
.

.
Beginning June 13th and continuing through August 8th
---

Summer Day Camp Program
Day Camp is on Thursday during the summer beginning June 22nd and is open to children ages 6 – 12. Kids can join us this summer for a variety of fun activities. Click here to view our Camp Schedule with each week's activity and cost. For any questions, please call please call the Town at 910.842.6488 and ask for Mikayla. 
July 27th "Sliding thru Holden" – a trip to Magic Mountain, the waterslide park right off the island! Further details to follow.
August 3rd "Tall Tales and Royalty" – What's your favorite fairy tale? We will look at what makes a story, how they are passed down and so much more! Cost: $10 resident, $15 for non-residents. Time: 9am-12pm
---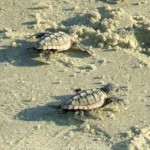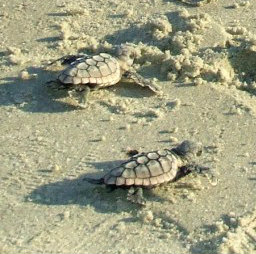 Turtle Talk
Two programs both are held every Wednesday during the summer at Town Hall. Children's Turtle Time is at 4:00 p.m. with crafts, stories and activities for children ages 3 – 6. All children must be accompanied by an adult. Turtle Talk is an educational program at 7:00 p.m. for everyone else.

---
Parks & Recreation / Programs & Events
For more information » click here
---
Reminders –
---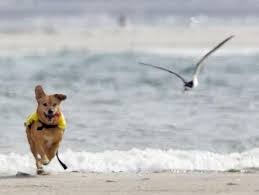 Pets on the Beach Strand
Pets – Chapter 90 / Animals / 90.20
From May 20th through September 10th it is unlawful to have any pet on the beach strand during the hours of 9:00am through 5:00pm. 
Dogs on the Beach Video » click here
---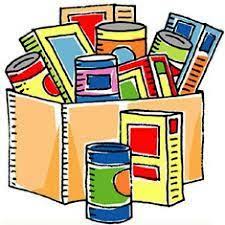 A Second Helping
.
Program to collect food Saturday mornings (8:00am to 10:30am) during the summer at the Beach Mart on the Causeway.
1) Nineteenth year of the program
2) Food collections have now exceeded 290,000 pounds
3) Collections will begin on Memorial Day weekend
4) Food is distributed to the needy in Brunswick County
For more information » click here
.
Hunger exists everywhere in this country; join them in the fight to help end hunger in Brunswick County. Cash donations are gratefully accepted. One hundred percent (100%) of these cash donations are used to buy more food. You can be assured that the money will be very well spent.
Mail Donations to:
A Second Helping
% Sharon United Methodist Church
2030 Holden Beach Road
Supply, NC 28462

Website:
http://www.secondhelping.us  
---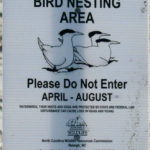 Bird Nesting Area
NC Wildlife Commission has posted signs that say – Bird Nesting Area / Please don't disturb. The signs are posted on the west end beach strand around 1307 OBW.
 .
People and dogs are supposed to stay out of the area from April through November
. 1) It's a Plover nesting area
. 2) Allows migrating birds a place to land and rest without being disturbed

---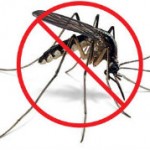 Mosquito Control
Current EPA protocol is that spraying is complaint driven
The Town is unable to just spray as they had in the past
. 1) Complaint based
. 2) Citizen request
. 3) Proactively monitor hot spots
They recommend that you get rid of any standing water on your property that you can
Urged everyone to call Town Hall if they have mosquito issues so that they can spray
Spraying is complaint based, so keep the calls coming!

---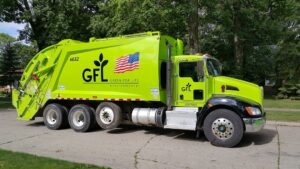 Solid Waste Pick-Up Schedule
GFL change in service, trash pickup will be twice a week. Starting the Saturday before Memorial Day through the Saturday after Labor Day: Pick-up is every Tuesday and Saturday from May 27th through September 30th

Please note:
.     • Trash carts must be at the street by 6:00 a.m. on the pickup day
.     • BAG the trash before putting it in the cart
.     • Carts will be rolled back to the front of the house

---
Solid Waste Pick-up Schedule –
starting the Saturday before Memorial Day (May 27th) twice a week
Recycling –
starting after Memorial Day (May 23rd) weekly pick-up
---
Curbside Recycling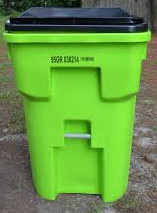 GFL Environmental is now offering curbside recycling for Town properties that desire to participate in the service. The service cost is $106.88 annually paid in advance to the Town of Holden Beach and consists of a ninety-six (96) gallon cart that is emptied every other week.

Curbside Recycling Application » click here
Curbside Recycling Calendar » click here.

---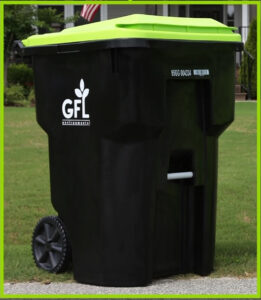 Trash Can Requirements – Rental Properties
GFL Environmental – trash can requirements
Ordinance 07-13, Section 50.08
Rental properties have specific number of trashcans based on number of bedrooms.

* One extra trash can per every 2 bedrooms
 § 50.08 RENTAL HOMES.
(A) Rental homes, as defined in Chapter 157, that are rented as part of the summer rental season, are subject to high numbers of guests, resulting in abnormally large volumes of trash. This type of occupancy use presents a significantly higher impact than homes not used for summer rentals. In interest of public health and sanitation and environmental concerns, all rental home shall have a minimum of one trash can per two bedrooms. Homes with an odd number of bedrooms shall round up (for examples one to two bedrooms – one trash can; three to four bedrooms – two trash cans; five – six bedrooms – three trash cans, and the like).
---
Building Numbers
Ocean front homes are required to have house numbers visible from the beach strand.
Please call Planning and Inspections Department at 910.842.6080 with any questions.
§157.087 BUILDING NUMBERS.
(A) The correct street number shall be clearly visible from the street on all buildings. Numbers shall be block letters, not script, and of a color clearly in contrast with that of the building and shall be a minimum of six inches in height.
(B) Beach front buildings will also have clearly visible house numbers from the strand side meeting the above criteria on size, contrast, etc. Placement shall be on vertical column supporting deck(s) or deck roof on the primary structure. For buildingswith a setback of over 300 feet from the first dune line, a vertical post shall be erected aside the walkway with house numbers affixed. In all cases the numbers must be clearly visible from the strand. Other placements may be acceptable with approval of the Building Inspector..
---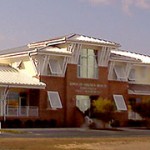 BOC's Meeting
The Board of Commissioners' next Regular Meeting is scheduled on the third  Tuesday of the month, August 15th


---

News from Town of Holden Beach
The town sends out emails of events, news, agendas, notifications and emergency information. If you would like to be added to their mailing list, please go to their web site to complete your subscription to the Holden Beach E-Newsletter.
For more information » click here
---
Volunteers needed
The Town is always looking for people to volunteer for their various boards and committees. If you are interested in serving, please fill out a resume form and submit it to [email protected].
---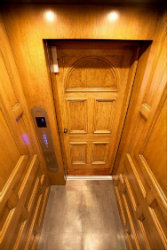 Elevators
Most states mandate that elevator systems be tested and inspected annually. Currently the state of North Carolina does not require annual inspections to be performed on all elevator systems. The use of unsafe and defective lifting devices imposes a substantial probability of serious and preventable injury to your family and guests. It is in the owner's best interest to minimize injuries and liability by scheduling an annual safety inspection to ensure the safe operation of their elevator system. 
---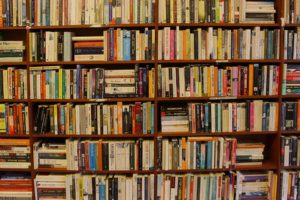 Library
If you need something to keep you busy in this colder weather, make sure to visit the island library. The library is in the upstairs of Holden Beach Town Hall. All the books were donated. Patrons of the library don't have to check out a book; they are on the honor system to return it. 
---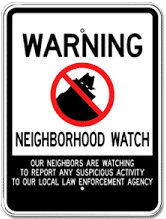 Neighborhood Watch –
• Need to look out for each other
• Call 911 if you see or hear anything suspicious
• Fill out Keep Check Request Form if you will be out of town
• Pickup copy of Protecting Your Home..


---
Storm Events –
---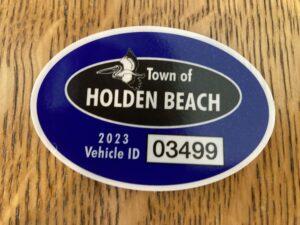 Hurricane Vehicle Decals
Property owners will be provided with four (4) decals which will be included in their water bills. It is important that you place your decals on your vehicles immediately to avoid misplacing them. Decals will not be issued in the 24-hour period before an anticipated order of evacuation.
The decals are your passes to get back onto the island to check your property in the event an emergency would necessitate restricting access to the island. Decals must be displayed in the lower left-hand corner of the windshield, where they are not obstructed by any other items. Officials must be able to clearly read the decal from outside the vehicle. Please note that re-entry will NOT be allowed if a current, intact decal is not affixed to the windshield as designated.
EVACUATION, CURFEW & DECALS
What is a State of Emergency?
A proclamation by the Town which enacts special ordinances and/or prohibitions during emergency situations to protect the public, public health and property. These prohibitions can include limitations on movement, curfews, directing of evacuations, controlling ingress and egress to the emergency area, alcoholic beverages, and more. State of Emergencies are issued in accordance with N.C.G.S. 166A-19.22.
What is a curfew?
A curfew is an order, typically during a State of Emergency, which requires all persons in the affected areas to remain on their own property. During a curfew, you are not free to move about public domain areas or on others' property. Violations of a curfew could lead to arrest in certain situations.
What is a voluntary evacuation?
A voluntary evacuation creates a recommendation for all parties in the affected area to get their affairs in order hastily and evacuated.
What is a mandatory evacuation?
A mandatory evacuation means you must leave the area in which an order has been issued. With recent changes to the laws in North Carolina, you no longer have the option of staying in an area under an order of mandatory evacuation.
Why is the sewer system turned off during a storm/event?
Often the sewer system is turned off during storms which have the potential to create significant flooding on the island. The system is turned off to protect its integrity. If it were left on, it could pose a significant threat to the public health. When the system is manually shut down, it also greatly reduces the time needed to bring it back up after an event which equates to getting residents and guests back on the Island much faster.
Why is there a delay for decal holders to get back on the island once a storm ends?
After a storm, many things must occur before even limited access can be allowed. Some of those things include making sure the streets are passable; the sewer system must be restarted to comply with State laws; the utilities (water, sewer, electricity, propane supplies) must be checked to ensure no safety risk are present; and the post-storm damage assessment team needs to perform an initial assessment.
Where can I get up-to-date information during and after a storm or State of Emergency?
You can sign up for the Town email service by clicking here. The newsletter, along with the Town's website will be the main sources of information during an emergency situation. Links to the Town's official Facebook and Twitter pages can be found on the website. You can also download our app for Apple and Android phones by accessing the app store on your smart phone and searching Holden Beach.
Please refrain from calling Town Hall and Police Department phone lines with general information questions. These lines need to remain open for emergencies, storm management and post-storm mitigation. All updates concerning re-entry, general access, etc. may be found on the Town's website and other media outlets.
Why do I see others moving about the island during a curfew?
If a curfew order is in place, you must stay on your own property. You may see many other vehicles moving about the Island. We often receive assistance from other local, state, federal and contract personnel during events. It is likely these are the personnel you are seeing, and they are involved in the mitigation process for the event. Please do not assume that a curfew order has been lifted and/or you are free to move about the island.
Can I check my friends' property for them?
If a curfew order is in place, you may ONLY travel to your personally owned property. Traveling about the Island to check on others' property is not allowed. is in place, you may ONLY travel to your personally owned property. Traveling about
Who can obtain decals?
Only property owners and businesses who service the island can obtain a decal.
How do I get decals for my vehicle…?
If I am an owner?
Decals will be mailed out in water bills to property owners before the season starts. Those owners who need additional decals can contact Town Hall. A fee may apply, please check the current fee schedule.
If I am a renter?
You must contact the owner of the property to obtain a decal.
If I am a business owner on the Island?
You must contact Town Hall to obtain a decal.
If I am a business owner off the Island that provides services on the Island?
You must contact Town Hall for eligibility and to obtain a decal.
When does my decal expire?
All decals expire on the last day of the calendar year as indicated on the decal.
Where do I put my decal on my car?
Decals must be displayed in the lower left-hand corner of the windshield, where they are not obstructed by any other items to include window tinting, other decals, etc. Officials must be able to clearly read the decal from outside the vehicle. Please note that re-entry will not be allowed if a current, intact decal is not affixed to the windshield as designated.
How do I replace a decal if I get a new vehicle?
If you trade a vehicle or otherwise need a replacement decal, you may obtain them from Town Hall during normal business hours. A fee may apply, check the current fee schedule.
Can I obtain a decal right before an emergency occurs?
While most of the storms we deal with are tropical in nature with some type of advanced warning, we do experience many other types of events that could create a State of Emergency without warning. All eligible parties should obtain decals as early as possible each year to avoid being denied access to the Island. Decals shall not be issued during the 24-hour period prior to an anticipated order of evacuation so staff can concentrate on properly preparing the Town for the storm/event.
Can I use a tax bill or another document for re-entry?
No. You MUST have a decal to re-enter the Island until it is open to the general public.
How does re-entry after a storm during a State of Emergency work?
The bridge is closed to all vehicle access, except for official vehicles. Once those with proper decals are allowed access, they must conform with the current rules in place by the specific State of Emergency Order. After all hazards have been rendered safe, the bridge will be opened to the general public. A curfew could remain in effect however, to ensure the safety and security of the Island and its residents and guests. Please understand this process typically takes days to evolve and could be significantly longer, depending on the amount of damage sustained. Please refrain from calling for times for re-entry, as those are often not set on schedule. Instead, stay tunes to local media outlets and official social media accounts for accurate updates.
How can I check on my property if access is limited to the Island?
Once it is safe, property owners with valid decals will be allowed back on the Island after a storm/event. At this point, you can travel to your property, in accordance with the rules of the specific State of Emergency Order currently in place.
If you live out of the area, please do not travel to the Island until you are certain you will be allowed access. Stay tuned to those media outlets and email services that are of official nature for this information. Also, be certain you have your current, valid decal properly affixed to your vehicle.
It is a good idea to be sure your contact information is current with the Town tax office as this is the location Town officials will use in the event you need to be contacted.
For more information » click here
NC General Statute 166A-19.22
Power of municipalities and counties to enact ordinances to deal with states of emergency.
Synopsis – The governing body may impose by declaration or enacted ordinance, prohibitions, and restrictions during a state of emergency. This includes the prohibition and restriction of movements of people in public places, including imposing a curfew; directing or compelling the voluntary or mandatory evacuation of all or part of the population, controlling ingress and egress of an emergency area, and providing for the closure of streets, roads, highways, bridges, public vehicular areas. All prohibitions and restrictions imposed by declaration or ordinance shall take effect immediately upon publication of the declaration unless the declaration sets a later time. The prohibitions and restrictions shall expire when they are terminated by the official or entity that imposed them, or when the state of emergency terminates.
Violation – Any person who violates any provisions of an ordinance or a declaration enacted or declared pursuant to this section shall be guilty of a Class 2 misdemeanor.
---
Turtle Watch Program –
---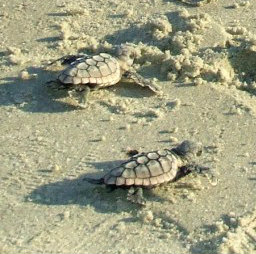 Turtle Watch Program – 2023
• The first nest of the 2023 season was on 05/12/23 • Average annual number of nests is 57
• Current nest count – (62) as of 07/21/23
Members of the patrol started riding the beach every morning on May 1 and will do so through October looking for signs of turtle nests.
For more information » click here.
---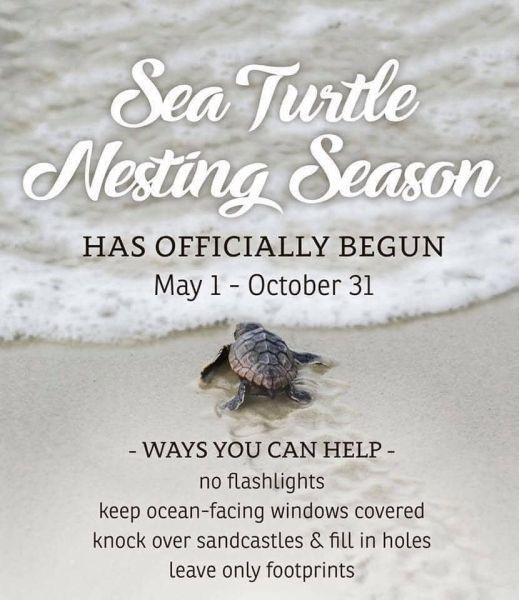 HB shares turtle nesting numbers that are closing in on last year's total
The Town of Holden Beach released an update on Monday, July 17, concerning the number of turtle nests along its beachfront. "The Holden Beach Turtle Patrol reports there are now 56 turtle nests on our beach," the release states. "This is just nine short of last year's grand total! There's still at least four more weeks in the nesting season for this year. "Friday night and Saturday morning were extra busy for the mother turtles. Daybreak revealed three new nests as well as two more false crawls. This brings the total number of false crawls to 65 (62 on this day last year). Saturday morning's rider was fortunate to see a mother turtle emerging from the ocean." According to the town's update, teams have prepared nests for hatching and check them every evening. Some of the nests, however, were laid during colder temperatures in May, and will need longer to incubate. "Hatchlings any day, now. Be sure to stop and visit with the Turtle Patrol members when you see their red shirts on the beach," the town adds. "Turtle Talk and Children's Turtle Time will be held Wednesday July 19 at the Holden Beach Chapel. These programs are free of charge. Come learn more about the sea turtles that nest on our beach." For more information about the Holden Beach Turtle Watch Program, please visit its website or Facebook page.
Read more » click here
---
Upon Further Review –
---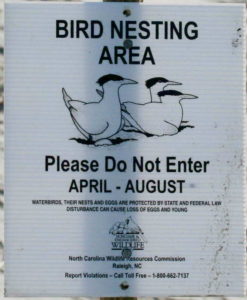 Wildlife Commission asks beachgoers to be mindful of nesting birds
Waterbirds are nesting and brood-rearing now through Aug. 31
Before hitting the beach this summer, visitors should remember to "share the shore" with beach-nesting birds, giving them, their eggs and chicks a wide berth. Waterbird nesting is now under way along the coast, and biologists with the N.C. Wildlife Resources Commission urge people to watch where they step on the beach because these birds are very sensitive to human disturbance. Eggs and chicks are well camouflaged and can be unintentionally stepped on and crushed by humans and pets. Getting too close to a nesting bird can cause it to fly off, leaving the eggs or chicks vulnerable to the elements or to predators. "Birds have their ways of letting you know when you're too close," said Carmen Johnson, the Wildlife Commission's waterbird biologist. "They'll call loudly and dive at you. Some species will pretend to have a broken wing to lure you or other perceived predators away from the nest and chicks." Because beachgoers may not recognize bird-nesting habitats, the Wildlife Commission asks the public to observe the black-and-white signs posted by the agency and signs posted by agency partners around important beach-nesting areas and islands. The signs help people avoid nesting grounds from April 1 through Aug. 31, the sensitive nesting and brood-rearing season, and advise that entering an area can result in the loss of eggs or chicks. Wildlife Commission staff also remind boaters to be mindful of nesting birds on islands, particularly if they approach an island posted with the black-and-white signs. "You can help North Carolina's waterbirds have a successful nesting season by observing them from outside the posted areas, and avoiding islands marked as bird-nesting areas, or unmarked islands where you see nesting birds," Johnson said. "Some birds nest near the high tide line, and the likelihood of disturbing nests and stepping on flightless chicks is high." Johnson added that it is especially important to adhere to the "no dogs" rule on the signs. Not only is it the law, but one dog can destroy an entire bird nesting colony in minutes. Some islands that serve as beach-nesting habitat are not marked with black-and-white signs, such as many of the state's marsh islands in the sounds. Johnson recommends that people give these islands a buffer between their activities and any nesting birds. Likewise, not all nesting areas on the beach are posted, so coastal visitors and residents should always be aware of their surroundings. Beachgoers can help protect nesting shorebirds by: Keeping dogs on a leash at all times. Dogs may chase and harass birds, as well as trample nests, killing chicks or crushing eggs. Following the beach driving regulations. If driving is permitted, only drive on the lower part of the beach and drive slowly enough to avoid running over chicks. Disposing of trash properly when leaving the beach, including bait and scraps from cleaned fish, which can attract predators such as gulls, raccoons, feral cats and foxes. Discarding fishing line and kite string in an appropriate receptacle. These materials can entangle and kill birds and other wildlife if left on the beach. Abstaining from feeding gulls. Gulls are a major predator of young chicks and eggs. Avoiding flying drones and kites near nesting colonies. They may be mistaken for a predator. Cooperating with these simple steps and observing the posted signs will protect valuable bird resources and preserve our amazing beaches and wild waterfronts. For more information about beach-nesting waterbirds and how to protect them, down-load the "North Carolina's Beach-Nesting Birds" document or visit the Wildlife Commission's conserving webpage https://www.ncwildlife.org/Conserving/Conserving-North-Carolinas-Wildlife-Resources
Beacon
---
Corrections & Amplifications –
---
Paid Parking on Holden Beach
Paid parking will be enforced April 1st – October 31st in all Holden Beach designated parking areas. It will be enforced from 9:00 a.m. – 5:00 p.m. daily, with free parking before and after that time. All parking will use license plates for verification. 
As a reminder, Holden Beach uses the "SurfCAST by Otto" parking solution. Annual passes are now available for purchase on the mobile app. You will also be able to purchase passes by scanning the QR-codes located on the parking signs for access to https://surfcast.ottoconnect.us/pay.
 Rates for the 2023 season are as follows:
$4 per hour for up to four hours
$20 per day and for any duration greater than four hours
$80 per week (seven consecutive days)
 Annual Passes:
$150 per calendar year for a single vehicle
$300 per calendar year for two vehicles
Handicap parking is free in designated handicap spaces and only with a valid license plate or hangtag.
Parking rates can be paid via credit card, debit card or PayPal. 
Visit https://hbtownhall.com/paid-parking  for more information and to view a table with authorized parking areas.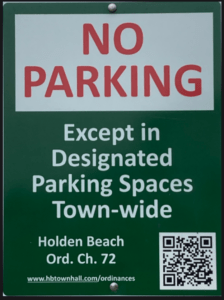 ---
Odds & Ends –
---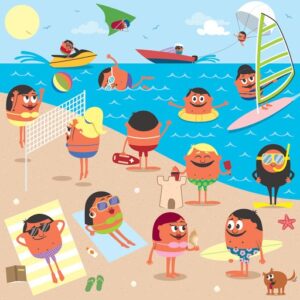 As the population booms in Brunswick County, what places are needed to keep up?
Brunswick County's rapid population growth has brought with it a surge in residential and commercial development, but there's still more to be desired. Driving across the county, you're bound to pass a couple of construction sites – the beginnings of a new housing development, apartment complex or grocery store. Here's what's behind the development and what's coming soon to the county.

What kind of population growth has Brunswick County seen in recent years?
Brunswick County has seen rapid population growth in the past several years. The county continues to rank among the highest in the state for population growth, and data released this year suggests it's also among the fastest growing counties in the nation. In July 2021, the county had an estimated population of 144,814. That number rose by 8,250 residents to 153,064 in July 2022 – a 5.7% increase. U.S. Census Bureau data released last year showed between April 2020 and July 2021, Leland grew by 8.6%, bringing its total population to 25,974. Early in the pandemic, four of the six places with the highest population increase in the state were in Brunswick County, with Northwest, Navassa and Calabash joining Leland in the list. According to the Economic Development Partnership of North Carolina, the state's population growth is largely driven by cost of living, access to recreational activities, education, healthcare and climate.
Entertainment options lack in Brunswick
Perhaps one of Brunswick's largest pulls is its beaches. The county has six beach towns: Caswell Beach, Oak Island, Ocean Isle Beach, Holden Beach, Sunset Beach and Bald Head Island. Aside from the access to beaches, golf courses and some historic sites, there are a lack of entertainment options in the county. One hope to satisfy that need is the potential project looking to bring a minor league baseball stadium to the county along U.S. 17 in Leland. The development would cover 1,400 acres near Brunswick Forest and include the stadium and entertainment complex as the anchor surrounded by an "entertainment district" to include restaurants, retail, commercial services and housing. The project has hit a few bumps along the way and is currently awaiting an economic feasibility study by the town of Leland before potentially moving forward. However, the Southport and Oak Island areas are getting an entertainment complex alongside more shopping and dining options.
Desires vary from town to town
On social media, residents are vocal about their desires for the county and their individual towns. Those desires vary from area to area. In more highly populated areas, such as Leland and Shallotte where big box stores and chain restaurants are present or on the way, residents seem to desire more unique, local spots. Gary Vidmar, former economic and community development director, told the StarNews before his June retirement that typically fast-food dining follows housing and population growth, then fine dining and other retail move in. "That's something we're hoping to see here in the coming years," Vidmar said of fine dining in Leland. In places where long-established local options are available – such as Calabash, Southport and the smaller beach towns – there exists a desire for more access to mainstream, chain retail and dining options. With the growth Brunswick County has experienced over the last decade, one thing many residents have expressed concern about is the lack of medical professionals, including specialists and dentists. Many existing medical practices are not taking new patients, and doctors have large caseloads. Those who need to see a specialist may find themselves traveling to Wilmington or Myrtle Beach, South Carolina, and many still have to wait months for an appointment. With development also comes some impacts residents aren't thrilled about, including the loss of trees to make way for housing and other projects. With every new development proposed come concerns from residents who desire the county's green space to remain untouched. The county's ordinances outline that clearcutting should be avoided when properties are undertaking development activity and selective removal of trees is "strongly encouraged." Also, individual municipalities within the county also have ordinances restricting the removal of trees for development.
What's coming?
Much of the county's commercial and retail growth is occurring in its larger towns. In Leland, Lowe's Home Improvement, Cook Out, 7-Eleven and more are under construction. Several more unleased commercial spaces have been approved and are in the works, meaning the potential for even more dining, retail and commercial development. Plans to build a Shallotte location of the popular breakfast chain Biscuitville were recently approved by the Shallotte Board of Aldermen, continuing the growth seen by the town. The county has also approved a host of new housing developments – namely in southern Brunswick County. With more people already here and more on the way, Brunswick's commercial development likely won't slow any time soon.
Read more » click here
---
This and That –
---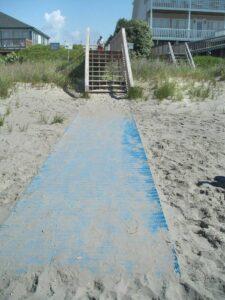 Rules panel sets Aug. 15 deadline on plan for beach mats
Ahh, the beach walkover. They're as common along North Carolina's developed ocean shorelines as seashells scattered on the sand. These typically wooden structures built to link private properties to the beach could, like the waters at low tide, eventually fade from shores. The North Carolina Coastal Resources Commission earlier this year submitted to the state Rules Review Committee proposed amendments that will allow coastal towns and counties, government agencies and private beachfront property owners to choose an alternative to traditional accessway structures – the beach mat. These portable, wood-like mats can be rolled out over sand to create a surface suitable for feet and wheels. And, they may reduce debris typically left behind from walkovers damaged and destroyed during coastal storms. The committee has given the North Carolina Division of Coastal Management an Aug. 15 deadline to submit technical corrections to the proposed rules, according to division officials. "If the RRC staff are satisfied with DCM's responses, the proposed amendments will be on the RRC September agenda," division officials said in an emailed statement. "If the proposed amendments are approved, the effective date will be Oct 1st." The use of beach mats has in recent years have been gaining traction in North Carolina beach towns as a way to provide wheelchair accessibility from public accesses to the shore. Carolina Beach and Kure Beach in New Hanover County and Topsail Beach in Pender County have in recent years received variances from the commission to install matting on the beach seaward of the frontal dune, which is just landward of the beach, and to enhance handicap accessibility on the shore. The Coastal Resources Commission in 2021 amended the rules to allow beach matting for public accesses only. Until that rule change, only elevated, pile-supported structures built out no farther than the seaward toe of a frontal dune, those at the landward of the beach, were allowed. That limited the use of beach mats to local, state and federal governments, a decision made at the urging of the North Carolina Wildlife Resources Commission and U.S. Fish and Wildlife Service. Those agencies were concerned the use beach mats waterward of the frontal dune might adversely affect sea turtle habitat. The latest proposed rule changes would allow beach mats on the dry sand beach without a variance from the commissions long as they're sponsored by a local government to provide handicap accessibility to the shoreline. The placement of those mats is subject to review by state and federal wildlife agencies. Division of Coastal Management officials explained in an email responding to Coastal Review's questions that, under the proposed rule amendment, private property owners can install beach mats without a permit if they comply with the standards set for structural accessways. Mats must be no wider than 6 feet, no farther waterward than 6 feet from the toe of the dune, and must not require excavation or fill. "Residential application of matting material will need to adhere to the same standards previously approved for government entities, including installation at grade and prohibiting extension onto the public trust beach," according to the division. "We anticipate that beachfront property owners will maintain these mats because of their personal financial investment in the mats. While there will likely be some debris resulting from storm displacement and/or long-term deterioration/abandonment of some access mats, we are hopeful that the overall amount of marine debris associated with coastal storms will be reduced by replacing the wood and metal materials associated with traditional walkovers, including boards, nails/screws, wires, and other materials." The division is to work with local governments and local permitting officers "to monitor this closely and ensure that any mats not conforming to the State rules are brought into compliance (or they will need to go through the proper permitting process)." While the division has not seen a boost in requests from private property owners to install beach mats, it "has seen an uptick in unpermitted use of access mats along the coast over the past few years." "In North Carolina we are seeing the need and the request more and more for Mobi-mats," said Sandrine Carpentier, managing director of Mobi-mats, an outdoor portable access surfaces manufacturer in New Jersey. Mobi-mats have been growing in popularity, she said, because they are easy to install and remove, have demonstrated they can withstand coastal storms, and are more cost efficient than traditional beach access structures. The average cost of a beach mat is about $42 per foot in length, according to the division. Structural accessways cost on average of $333 per linear foot. Mobi-mats come with anchoring accessories, are made of recycled plastics and are 100% recyclable, Carpentier said. Their life span ranges between seven to 10 years, after which time they may be returned to the manufacturer where they will be recycled and used to make new matting. Holden Beach West Property Owners Association President Chad Hawk is anxiously awaiting what he hopes will be a final approval by the Rules Review Commission of the rule amendments. "We're transitioning 100 percent with Mobi-mats as soon as we can do it," he said. The gated community on the Brunswick County barrier island has mats or a hybrid of wooden walkways and stairs and matting at all seven of its beach accesses after receiving temporary approval to do so by the Coastal Resources Commission and the town. Using beach mats comes down to three factors, Hawk said: cost, convenience and that they do not cause the damage structural accessways do during coastal storms. Structural beach accesses are one of two of the association's biggest expenditures, Hawk said. It costs anywhere between $30,000 and $50,000 to rebuild wooden walkways and stairs damaged in coastal storms. Property owners in the gated community must also pay to maintain the private roads in the community. "When a hurricane is coming, we can actually roll up our walkway, put it away and not lose our walkway," Hawk said. "It's also better for the overall dunes in the end. The honest truth is the way that the wood and everything was done there, there was a lot more damage issues that came with it." One of the community's beach mats did break loose during a storm and was found on a neighboring beach, he said. The mat, intact and with little damage, was returned to the owners association and replaced along the accessway. Chris Driver, an association manager with Seaside Management Inc. in Kitty Hawk, was first introduced to beach mats when he began recently managing a couple of communities in Duck. The oceanfront communities of Osprey and Sea Ridge both use mats at their private accesses to the beach. The mats were rolled up and removed to clear the way for beach nourishment and replaced after the project was completed. "For the most part, it just makes the walking to the beach tremendously easier for everybody, but especially elderly," Driver said. "They're very easy to roll up. One man can definitely do most of the work. They're pretty easy to work with." Coastal management officials advise beachfront property owners to contact their local Division of Coastal Management office or local permitting officer with questions regarding the use of beach mats.
Read more » click here
What the hole is that?
Giant beach holes left abandoned causing problems on NC beaches
Checking the beach during their morning tours, Surf City's ocean rescue personnel are used to coming across some interesting sites − natural and manmade. But a giant hole deeper than a man? "That's the biggest one I've seen in my six years here," said Surf City Fire Chief Allen Wilson. "And it wasn't dug with a plastic shovel, that's for sure." Beachgoers are famous for leaving stuff behind, sometimes accidently, when they go home for the day. But Wilson said there's a big difference between a beach toy and a gaping hole that could easily swallow a child, become a potentially fatal obstacle for a nesting sea turtle or emerging hatchlings, and endanger rescue personnel rushing to an emergency situation. Wilson said officials with the Pender County beach town don't want to be the "no-fun" police, since digging on the beach is a time-honored children's tradition when visiting the ocean. "But at the end of the day, they pose a huge risk to people, especially at night," the chief said, noting that Surf City officials found a second giant hole just a few days later on the beach. "And a lot of these big holes aren't being built by kids."
'Gotten out of hand'
Visitors digging beach holes and then not filling them in is a problem that periodically pops up along the N.C. coast. At least seven Southeastern North Carolina beach towns − including Surf City, Ocean Isle Beach, Wrightsville Beach and Carolina Beach − have ordinances regulating beach holes. Some of the rules dictate how deep, wide and even when holes can be dug, and all of them require holes to be filled in by nightfall. Climate change is another concern as warmer temperatures fueled by greenhouse gases heating up the atmosphere draws more people to the beach for an evening stroll, where a lack of lights to protect nesting sea turtles and the natural beach atmosphere can find beachgoers accidently wandering into the giant holes. Sea-level rise and higher "King Tides," which are the highest tides of the year tied to the moon's orbit, means waves also are pushing farther inland, covering holes closer to the dune lines. A TikTok challenge last year to build ever deeper and bigger holes on the beach also caused alarm among local officials. The danger to nesting sea turtles, all species of which are protected by federal and state law, from abandoned deep holes was highlighted last September when rangers at the Cape Hatteras National Seashore came across a sea turtle that apparently abandoned its crawl after falling into a large hole. "From the tracks left by this adult nesting sea turtle, we can see that she accidently fell into a manmade hole," stated a post on the seashore's Facebook page. "Falling into this hole deterred her from laying a nest, but luckily she made it out on her own. Not all turtles or hatchlings are this lucky and can be injured or become stuck, leaving them open to predators and exposure." Wilson said beachgoers tell him all the time that the tides will take care of the holes naturally, filling them in with water and sand. But the chief said the gigantic hole officials found near the Charlotte Avenue's beach access had survived at least one tidal cycle, and was still dangerously deep. "Most people are accommodating when we remind them to fill in their holes before leaving, and in most cases the holes aren't a big deal," Wilson said. "But it's gotten out of hand in some cases for sure."
Read more » click here 
---
Factoid That May Interest Only Me –

---
These 10 Brunswick County intersections have seen the most crashes since 2018
Brunswick County's rapid growth has meant more traffic on its roads. With more than 30,000 homes permitted and currently under construction throughout the county, traffic is only going to increase, creating congestion on many of the county's roads and highways. Additional traffic increases the likelihood of vehicle crashes. According to a North Carolina Department of Transportation database, there were 3,146 reportable crashes in 2022, resulting in 30 fatalities and 1,061 non-fatal injuries. Those numbers were an increase over 2018, which saw 2,852 reportable crashes with 24 fatalities and 1,154 non-fatal injuries. Many of those crashes occur at intersections. Here are the 10 intersections with the most reported crashes from June 1, 2018, to May 31, 2023.
10. U.S. 17 and N.C. 211
This intersection is where two of the county's major thoroughfares come together, drawing motorists from all areas of the county. During the five-year period, this intersection saw 74 crashes.
9. U.S. 17 and Ocean Gate Plaza
Ocean Gate Plaza is a busy retail area in Leland, drawing many motorists to its offices, shops, and restaurants. Over the past 5 years, there have been 78 motor vehicle crashes reported at this intersection.
8. U.S. 17 and Ploof Road
This intersection is close to several shopping areas, including Leland Town Center and Ocean Gate Plaza and other commercial developments. The area is also home to the growing Ploof Road Business Park and several residential developments. This area ranks eighth for motor vehicle crashes with 78 reported over the past five years.
7. U.S. 17 and Old Waterford     
Waterford, another busy development located along U.S. 17 in Leland, draws a significant amount of traffic with a number of medical offices, restaurants, banks, retail shops, and a large residential area. Since June 1, 2023, there have been 81 wrecks at this intersection.
6. N.C. 130 and Mt. Pisgah Road (SR 1130)
A bit off the beaten path is this intersection, located between Shallotte and Holden Beach. The area is mostly residential, but it can see heavy traffic, particularly during the summer months. The two roads come together in a "Y" shape, which could make it tricky for motorists. There have been 82 crashes reported at this intersection over the past five years.
5. Main Street and Smith Avenue
Over the past two decades, Shallotte has seen an explosion of commercial development centered around Main Street with much of it concentrated at or near the Smith Avenue intersection. Currently, the Smith Avenue intersection is home to the Shallotte Crossing Shopping Center, a Big Lots and Harbor Freight Tools. The area ranks fifth for motor vehicle crashes with 83 reported in the past five years.
4. N.C. 133 and N.C. 211
In addition to be a major thoroughfare for those heading toward Shallotte, it's also home to much of the area's commercial development, with two grocery stores, several restaurants and retail shops, and medical offices. It ranks fourth in the county for motor vehicle crashes with 99 occurring there since June 1, 2018.
3. I-140 and U.S. 74
In northern Brunswick County, this busy intersection sees traffic from both Leland and Wilmington. Home to development and industry, it is highly traveled. There have been 121 crashes reported in the last five years.
2. U.S. 17 and N.C. 87
Located near Winnabow, this intersection is popular for those traveling to Oak Island, Southport, and Boiling Spring Lakes. It also includes a large gas station with a Subway, drawing motorists from U.S. 17. There have been 153 crashes reported here since June 1, 2018.
1. U.S. 17 and U.S. 17 Business
U.S. 17 Business, also known as Old Ocean Highway, is a busy road with three schools, a daycare center, and the Brunswick County Government Center. This intersection has more motor vehicle crashes than any other Brunswick County intersection with 187 reported over the past five years.
Read more » click here
---
Beach Strand –
---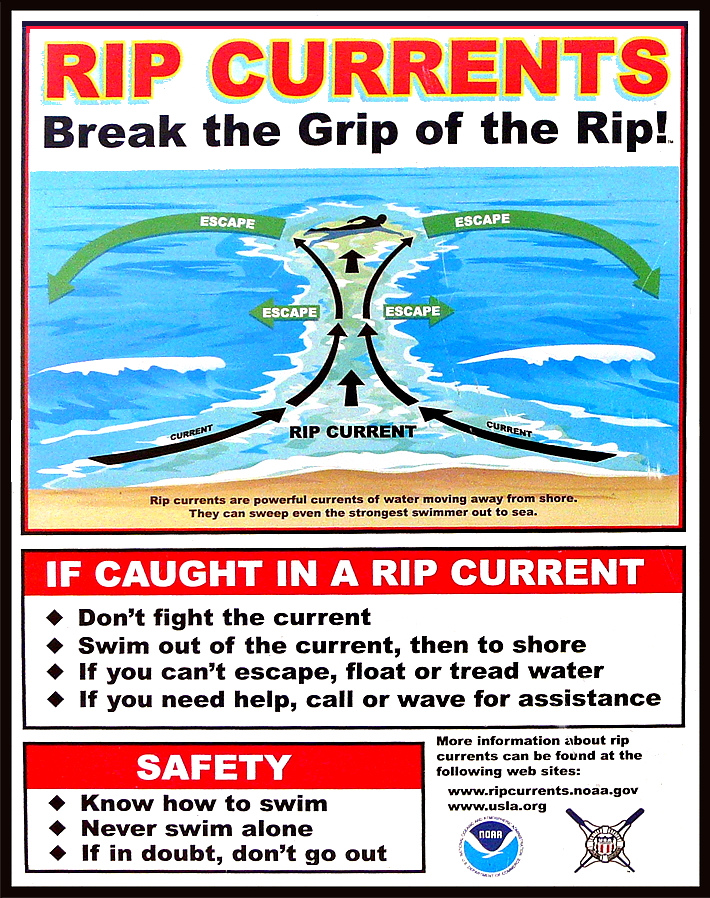 Most rip current deaths are preventable. Yet people keep drowning.
Beach-safety experts are frustrated by the mounting fatalities despite awareness campaigns and improved forecasts
Rip-current deaths in the United States are running ahead of last year's pace — at least 29 since the beginning of the year — with peak beach season yet to come. Experts are warning the public to be aware of this largely hidden hazard ahead of Memorial Day weekend, traditionally one of the busiest beach weekends of the year. The risk of dangerous rip currents is expected to be particularly high this weekend along portions of the Southeast coast where a storm could produce heavy rain, gusty winds and rough seas. Experts say most rip-current fatalities can be prevented. Still, the number of annual rip-current deaths has steadily climbed since the National Weather Service began tracking them in 2010, reaching a record of 130 in 2021, then dipping to 85 last year. Rip currents were the third-leading cause of weather-related deaths from 2012 to 2021, behind only heat and flooding, according to the Weather Service, and in a typical year they kill more people than lightning, hurricanes or tornadoes. Rip currents are strong, narrow streams of water that flow away from the shoreline and can suddenly sweep swimmers out to sea. They can form on almost any beach with breaking waves, especially near low spots or breaks in sandbars, and near jetties or piers. Predicting where and when a rip current will form is difficult because of the many weather and ocean factors involved. The Weather Service cautions that "rip currents often form on calm, sunny days." The Weather Service lists 26 rip-current deaths this year through April 27, not including three deaths believed to be caused by rip currents on April 28 in Destin, Fla., May 6 in Ocean City, Md., and May 12 at Cannon Beach, Ore. At this point last year, there were 19 total such deaths. Beach-safety experts are expressing frustration as fatalities trend higher again this year despite annual awareness campaigns, such as the United States Lifesaving Association's National Beach Safety Week held every year during the week before Memorial Day, and recent improvements to rip current forecasts. "It is frustrating when we produce videos and graphics and educational information and release it at the beginning of each beach season, and it still misses so many people," Scott Stripling, a senior meteorologist at the National Hurricane Center in Miami, said in an email. "The problem seems to be one of communication and/or lack of attention by the general public."
Rip-current forecasts and warning signs
The Weather Service issues daily rip-current forecasts for beaches on the Atlantic Ocean, Gulf Coast, Southern California, Great Lakes, Puerto Rico and the U.S. Virgin Islands. The forecasts categorize the rip-current risk as low, moderate or high, and are informed by a rip-current model recently developed by NOAA that has made it possible to differentiate the risk between adjacent beaches. Previously the same forecast could span 100 miles or more. However, the model doesn't enable reliable forecasts of the exact location and time of rip currents. These are influenced by a number of factors including wave characteristics, water levels, winds and the shape of a beach. Advances in artificial intelligence could help with rip-current detection — NOAA is partnering with the Southeast Coastal Ocean Observing Regional Association on a project using AI to detect rip currents in webcam imagery — but such efforts are still in their infancy. In some cases, there are visible clues to the existence of a rip current, such as a break in the waves, foamy water or objects being carried offshore, or darker water that is due to a break in a sandbar. Often, though, rip currents are difficult to see, or are best seen from a high point such as a dune line or the top of a beach access. Rip currents are particularly hard to spot in South Florida, where, the Weather Service says, they "consistently rank at or near the top of the list of deadliest weather-related hazards," because there is not much sediment to darken or muddy the current at the shoreline. In Brevard County alone, home to nearly 72 miles of sandy beaches, there have been eight apparent rip-current drownings since November, all at beaches without lifeguards. "We have clear-water rips, so these offshore-flowing currents are very hard to detect," Stephen Leatherman, a professor in the department of earth and environment at Florida International University, said in an email. "The best thing is to have lifeguards and for people to swim close to lifeguards. But lifeguards are very expensive, and Florida has 825 miles of good quality sandy beaches which are swimmable for most of the year."
Warnings and tips for surviving a rip current
Rip currents flow at speeds up to 5 miles per hour. That may not sound fast, but it's faster than many Olympic swimmers. If you are caught in a rip current, experts say not to swim directly back to shore against the current, which can quickly exhaust and drown you. Instead, swim parallel to the shore until you are out of the current, which is typically no wider than about 50 to 100 feet. You might also escape by floating or treading water, allowing the current to take you out just past the breaking waves where many rip currents tend to dissipate, and then circulate you back toward the shore. However, some rip currents can extend hundreds of yards offshore. If you see someone caught in a rip current, experts urge you not to risk your own life to attempt a swimming rescue unless you have been trained to do so and have a flotation device to assist you and the person in distress. Instead, you should get help from a lifeguard or call 911 if no lifeguard is present. You should also throw the victim something that floats, such as a lifejacket, body board, cooler or a ball, and yell instructions on how to escape. Experts agree that the best way to survive a rip current is to avoid it in the first place. That means checking the rip-current forecast before you enter the water, heeding warnings for rip currents or rough surf, and only swimming close to a lifeguard. The United States Lifesaving Association estimates the chance of someone's drowning at a beach with a lifeguard at 1 in 18 million. "Lifeguards are trained to spot rip currents and other beach hazards and intervene as and when needed," Chris Houser, a professor at the University of Windsor School of Environment and a longtime beach-safety researcher, said in an email. "While there is some evidence that individual beach users can be trained to spot rips, most beach users are not aware of what to look for." U.S. lifeguards make an estimated 80,000 or more rip-current rescues each year, which suggests that education and warning messages are not reaching or are not resonating with as many people as experts would like. "If the lifeguards are flying precautionary flags, and there are signs on the lifeguard stand identifying the potential for rips in that area, and the National Weather Service and media have advertised that there is at least a moderate risk for rip currents to be present at your local beach, what else can we do?" the Weather Service's Stripling said.
Read more » click here
---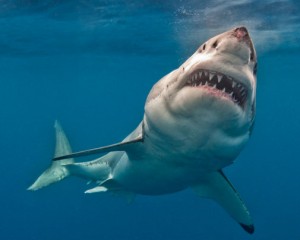 Sharks are gathering off the NC coast. Here's why and how you can avoid them.
Memorial Day is here, but before you decide to dip your toes in the ocean, you should know that you're likely not alone (queue the Jaw's music). A growing body of research indicates North Carolina might be a temporary gathering place for one of the ocean's great apex predators. Great white sharks like Ormond, a nine foot, 600-plus pound subadult male are swimming off North Carolina and have been for weeks. "They're there off (Wilmington's) beaches basically from November until now," said Chris Fischer, founder of OCEARCH, a global nonprofit organization dedicated to studying great whites and other species. Driven by a variety of factors, the waters off North Carolina are a brief vacation destination for great white sharks in the spring. The abundance of great whites might scare some, but researchers say there's little to fear, and that this discovery could spur future shark research in North Carolina.
Is North Carolina a hub for great white sharks?
Tracking data indicates North Carolina, particularly between Wilmington and the Outer Banks, is a large gathering place for great white sharks. Among the great whites OCEARCH tracks, five of the 10 sharks swimming off North Carolina pinged in their locations in the last three weeks.
During OCEARCH's most recent expedition to the Carolinas a few weeks ago, the team saw 2-3 great white sharks a day during good weather, which is uncommon. Typically, the organization sees a shark every third day or so during expeditions.
The amount of great white sharks in the Carolinas, and how easy they are to find, is an exciting discovery for researchers because it could help create future opportunities to study the species.
"I expect there will be a lot more white shark programs popping up in the Carolinas now that we've kind of identified when they're here and how predictably they're here," Fischer said.
SHARK TRACKER: See the OCEARCH tracking map.  / https://www.ocearch.org/tracker/
Why are sharks gathering off the Carolinas?
The reason great white sharks spend so much time off North Carolina has to do ocean temperatures. Most great whites spend their winters between Cape Hatteras and the Gulf of Mexico but begin migrating north to New England and Canada in the spring.
Great white sharks get "pinched" in the Carolinas for several weeks in the spring because waters north of Cape Hatteras haven't warmed up enough to accommodate the apex predator. As a result, great white sharks might spend part of April and May in North Carolina, before moving north later in May and into June.
While great white sharks are waiting to move north, researchers at OCEARCH believe mature adults might be using the opportunity to mate. Based on the white sharks OCEARCH has studied, mature adults appear to be "potentially reproductively ripe," meaning the waters off North Carolina could be a breeding ground for great white sharks.
What can you do to avoid an encounter with a shark?
In 2022, there were two unprovoked shark bites in North Carolina, out of 41 cases nationally, according to the International Shark Attack File, which is maintained by the Florida Museum of Natural History. Since 1935, Brunswick County (17) followed by New Hanover County (15) have had the most unprovoked shark attacks of any county in North Carolina.
Shark encounters and attacks are incredibly rare. More people have been killed by dogs, bears, holes in the sand and lightning than by sharks, according to the International Shark Attack File.
Fischer recommends beachgoers observe their surroundings before they get in the water. Swimmers should avoid areas where marine species appear to be hunting such as birds diving into the water, bait balls or more, because predators tend to get attracted to those activities.
Read more » click here 
---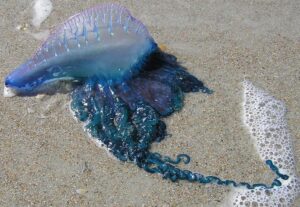 Jellyfish and Portuguese Man of War have been spotted along the surrounding area beaches already this season and the little floating creatures can pack a punch. Often times beachgoers will spot them washed up on shore and other times they can be spotted in the water, but it is best to avoid them when you can. "While all jellyfish sting, not all contain poison that hurts humans. Be careful of jellies that wash up on shore, as some can still sting if tentacles are wet. NOAA recommends that if you are stung by a jellyfish to first seek a lifeguard to give first aid. If no lifeguards are present, wash the wound with vinegar or rubbing alcohol," NOAA suggests. And what about that … other method of treating stings? Turns out, it's a myth. In fact, urine can actually aggravate the stinging cells of jellyfish, making things worse. These cells, which detach and stick into the skin of prey, can continue to inject venom. Urine, as well as fresh water, can cause an imbalance to the salt solution surrounding the stinging cells, causing them to continue to fire. According to Scientific American, if you don't have vinegar or rubbing alcohol, rinsing with saltwater may be your best bet.
At the beach? Don't pop the 'balloons!'
We've definitely had some windy weather in the past few days. And on the coast, those winds bring with it an interesting sighting! The Cape Lookout National Seashore Park posted on Facebook about some very temptingly poppable-looking things that have been washing up on their beaches. These little "balloons" are gas-filled floats that keep the Man-o-War jellyfish afloat as they drift through the ocean. The winds can pick these floats up and they can wind up on the beach, but the folks at the park caution that no matter how tempting it is, you should not pop these things! "Give them a wide berth," the Facebook post ways. These are carnivorous jellyfish and use their dangling tentacles to kill their prey. Even washed ashore, the tentacles still pack a punch, so don't mess with the balloons! Stepping on it will hurt!
Read more » click here
Portuguese man o' war
The man-of-War are not usually in the area unless pushed to the coast by wind and ocean currents. It is a purple-blue color and can be up to 10 inches long. The Portuguese man o' war (Physalia physalis), is not a jellyfish but related to the species and is highly venomous. It has numerous venomous microscopic nematocysts which deliver a painful sting powerful enough to kill fish. Stings can result in intense joint and muscle pain, headaches, shock, collapse, faintness, hysteria, chills, fever, nausea, and vomiting. Severe stings can occur even when the animal is beached or dead. Although it superficially resembles a jellyfish, the Portuguese man o' war is in fact a siphonophore. Like all siphonophores, it is a colonial organism, made up of many smaller units called zooids. All zooids in a colony are genetically identical, but fulfill specialized functions such as feeding and reproduction, and together allow the colony to operate as a single individual.
---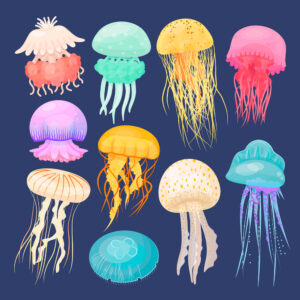 ---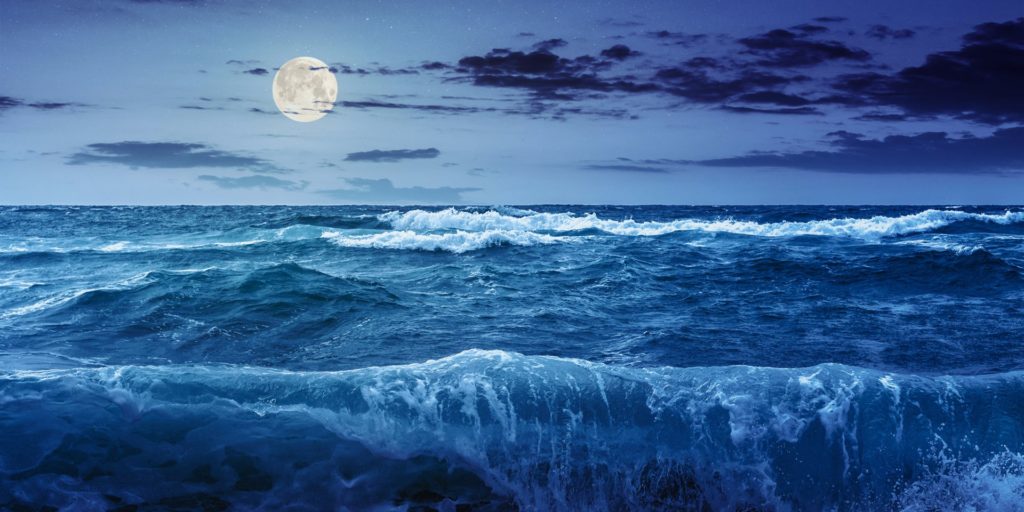 Staying safe at the beach: Rip currents, jellyfish, sharks, and other hazards
A trip to the beach can turn deadly (or painful) due to natural hazards but being aware of risks and mitigating hazards is a good way to prevent problems.
Picture this: warm weather, blue skies, and your toes in the sand — it sounds like a perfect lazy summer day at the beach. Maybe you decide to cool down in the ocean and find yourself bobbing around when suddenly you realize you are a little too far out. As panic sinks in and you start to swim towards dry land you realize your efforts are in vain and your whole body is getting tired, all the while you are drifting further into the Atlantic — you have gotten stuck in a rip current. It's not the only potential danger in the ocean, though. There are also sharks. And, of course, there are some things on shore that ruin your day at the beach, too, including stepping on jellyfish and, of course, good old-fashioned sunburn.
Rip currents
According to the U.S. Lifesaving Association (USLA), 80 percent of all ocean rescues are related to rip currents and annually more than 100 fatalities across the country are due to rip currents. While it is obvious that swimming at a beach with lifeguards is one of the safer options, there are plenty of area beaches that lack lifeguards or maybe ocean rescue season has not started just yet. So, what is the best course of action for surviving a rip current? According to the National Weather Service, there are several things swimmers should keep in mind when dealing with these often-unseen dangers.
Relax. Rip currents don't pull you under.
A rip current is a natural treadmill that travels an average speed of 1-2 feet per second but has been measured as fast as 8 feet per second — faster than an Olympic swimmer. Trying to swim against a rip current will only use up your energy; energy you need to survive and escape the rip current.
Do NOT try to swim directly into to shore. Swim along the shoreline until you escape the current's pull. When free from the pull of the current, swim at an angle away from the current toward shore.
If you feel you can't reach shore, relax, face the shore, and call or wave for help. Remember: If in doubt, don't go out!
If at all possible, only swim at beaches with lifeguards.
If you choose to swim on beaches without a lifeguard, never swim alone. Take a friend and have that

person take a cell phone so he or she can call 911 for help

.
Sharks
Sharks are a fear on most every swimmer's mind, regardless of the actual dangers posed by the large predatory fish. "NOAA states that while shark attacks are rare, they are most likely to occur near shore, typically inshore of a sandbar or between sandbars where sharks can be trapped by low tide, and near steep drop-offs where sharks' prey gather. While the risks are small, it's important to be aware of how to avoid an attack," according to previous reporting.
Suggestions from NOAA for reducing the risk of a shark attack include:
Don't swim too far from shore.
Stay in groups – sharks are more likely to attack a solitary individual.
Avoid being in the water during darkness or twilight when sharks are most active.
Don't go in the water if bleeding from a wound – sharks have a very acute sense of smell.
Leave the shiny jewelry at home – the reflected light resembles fish scales.
Avoid brightly-colored swimwear – sharks see contrast particularly well.
Sunburns
Most everyone has experienced a sunburn at one point in their life and while not often thought as a major concern for many, overexposure to UV light can cause serious long-term problems including skin cancer. The Centers for Disease Control and Prevention (CDC) recommends using at least S.P.F. 15 sunscreen at least 15 minutes prior to sun exposure. Wearing a hat, long sleeves, and other protective clothing is also recommended to keep skin protected.
Jellyfish
Jellyfish and Portuguese Man of War have been spotted along the beaches of New Hanover County and surrounding area beaches already this season and the little floating creatures can pack a punch. Often times beachgoers will spot them washed up on shore and other times they can be spotted in the water, but it is best to avoid them when you can. "While all jellyfish sting, not all contain poison that hurts humans. Be careful of jellies that wash up on shore, as some can still sting if tentacles are wet. NOAA recommends that if you are stung by a jellyfish to first seek a lifeguard to give first aid. If no lifeguards are present, wash the wound with vinegar or rubbing alcohol," NOAA suggests. And what about that … other method of treating stings? Turns out, it's a myth. In fact, urine can actually aggravate the stinging cells of jellyfish, making things worse. These cells, which detach and stick into the skin of prey, can continue to inject venom. Urine, as well as fresh water, can cause an imbalance to the salt solution surrounding the stinging cells, causing them to continue to fire. According to Scientific American, if you don't have vinegar or rubbing alcohol, rinsing with salt water may be your best bet.
Read more » click here
---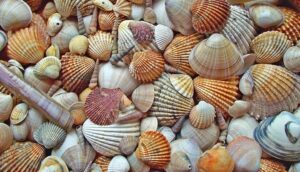 .

How to Collect Seashells
"It helps to have a search image in your mind," says José H. Leal, the science director and curator at the Bailey-Matthews National Shell Museum in Florida. Research ahead of time what kind of mollusks you might encounter so that your eyes are primed to pick out specific shapes and colors. Leal has collected seashells since he was a boy in Rio de Janeiro. On his first trip to New York, in his 20s, he was so shell-focused that he dove to the sidewalk before realizing that what he thought were small, unusual clams were actually pistachio shells. "You get fixated," he says. Consult a tide chart; go out within an hour of low tide when the beach is most exposed. Storms tend to wash more shells ashore in the winter months. In popular shelling destinations such as Sanibel Island, near where Leal lives, collectors often search at night to avoid competition. (If turtles are nesting in the area, avoid using flashlights, which disrupt brooding females and disorient their hatchlings.) If shells are abundant, pick a spot and settle in. Rather than hoard shells, take only the most beautiful specimens of each variety. Make sure the shell is uninhabited. With the spiral-shaped gastropods, you should be able to see the creature. "A shell is usually much heavier when there's an animal inside," Leal says. Know the relevant regulations; many places curtail or outright ban the collection of shells, and the United States has various import restrictions, including a prohibition on queen conch shells from the Caribbean. The urge to beachcomb is natural, however. Humans have been using mollusk exoskeletons as art, adornment, currency, and tools since before we were even human beings. (Scientists recently discovered distinct hash marks on a freshwater mussel shell they believe were engraved by our extinct ancestor Homo erectus.) Still, Leal is worried about the future of marine mollusks, given how vulnerable they are to pollution and ocean acidification. Maybe your urge to collect these unoccupied calcium-carbonate dwellings can serve as a sort of gateway drug. "Once you get a love for shells," Leal says, "I hope you learn to care about the animals that make them."
Read more » click here
---
Hot Button Issues –
Subjects that are important to people and about which they have strong opinions
---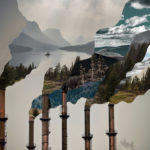 Climate
For more information » click here
There's something happening here
What it is ain't exactly clear
---
The Earth Keeps Breaking Temperature Records
It's not your imagination. In addition to the unprecedented wildfires, tropical storms and flooding, it is indeed much hotter than you remember as a child. And yes, it's because of global warming. Global temperatures have smashed through records this week, underscoring the dangers of  ever-increasing greenhouse gas emissions generated from the burning of fossil fuels. The average worldwide temperature reached 17C (63F) on Monday, just above the previous record of 16.9C in August 2016, according to  data from the National Centers for Environmental Prediction. "It's a death sentence for people and ecosystems," said Friederike Otto, a senior lecturer at the Grantham Institute for Climate Change and the Environment. And it's about to get worse.
---
Earth entering 'uncharted territory' as heat records quickly shatter
Scientists say to brace for more extreme weather and probably a record-warm 2023 amid unprecedented temperatures
A remarkable spate of historic heat is hitting the planet, raising alarm over looming extreme weather dangers — and an increasing likelihood this year will be Earth's warmest on record. New precedents have been set in recent weeks and months, surprising some scientists with their swift evolution: Historically warm oceans, with North Atlantic temperatures already nearing their typical annual peak; unparalleled low sea ice levels around Antarctica, where global warming impacts had, until now, been slower to appear; and the planet experiencing its warmest June ever charted, according to new data. And then, on Monday came Earth's hottest day in at least 125,000 years. Tuesday was hotter. "We have never seen anything like this before," said Carlo Buontempo, director of Europe's Copernicus Climate Change Service. He said any number of charts and graphs on Earth's climate are showing, quite literally, that "we are in uncharted territory." It is no shock that global warming is accelerating — scientists were anticipating that would come with the onset of El Niño, the infamous climate pattern that reemerged last month. It is known for unleashing surges of heat and moisture that trigger extreme floods and storms in some places, and droughts and fires in others. But the hot conditions are developing too quickly, and across more of the planet, to be explained solely by El Niño. Records are falling around the globe many months ahead of the El Niño's peak impact, which typically hits in December and sends global temperatures soaring for months to follow. "We have been seeing unprecedented extremes in the recent past even without being in this phase," said Claudia Tebaldi, an earth scientist at the Pacific Northwest National Laboratory in Richland, Wash. With El Niño's influence, "the likelihood of seeing something unprecedented is even higher," she said. In recent weeks, weather extremes have included record-breaking heat waves in China, where Beijing surpassed 40 degrees Celsius (104 degrees Fahrenheit) for the first time, and in Mexico and Texas, where officials were once again struggling to keep the electricity grid up and running. Wildfire smoke that has repeatedly choked parts of the United States this summer is a visible reminder of abnormal spring heat and unusually dry weather that have fueled an unprecedented wildfire season in Canada, which saw both its hottest May and June. Ocean heat is to be expected during El Niño — it is marked by unusually warm sea surface temperatures along the equatorial Pacific. But shocking warmth has developed far beyond that zone, including in the North Pacific, around New Zealand and across most of the Atlantic. Marine heat wave conditions covered about 40 percent of the world's oceans in June, the greatest area on record, NOAA reported. That footprint is only expected to grow, forecast to reach 50 percent of ocean waters by September.
Records broken by wide margins
It's not just that records are being broken — but the massive margins with which conditions are surpassing previous extremes, scientists note. In parts of the North Atlantic, temperatures are running as high as 5 degrees Celsius (9 degrees Fahrenheit) above normal, the warmest observed there in more than 170 years. The warm waters helped northwestern Europe, including the United Kingdom, clinch its warmest June on record. New data the Copernicus center published Thursday showed global surface air temperatures were 0.53 degrees Celsius (0.95 degrees Fahrenheit) above the 1991-2020 average in June. That was more than a tenth of a degree Celsius above the previous record, "a substantial margin," the center said. Antarctic sea ice, meanwhile, reached its lowest June extent since the dawn of the satellite era, at 17 percent below the 1991-2020 average, Copernicus said. The previous record, set a year earlier, was about 9 percent below average. The planet is increasingly flirting with a global warming benchmark that policymakers have sought to avoid — 1.5 degrees Celsius (2.7 degrees Fahrenheit) above preindustrial levels. It has, at times, been surpassed already this year, including in early June, though the concern is when long-term averages creep closer to that threshold, Buontempo said. "The average will get there at some point," he said. "It will become easier and easier, given the warming of the climate system, to exceed that threshold." Halfway through 2023, the year to date ranks as third-warmest on record, according to Copernicus.
Odds of a record-warm year, once considered slim, are rising
At the start of 2023, it appeared possible, if only narrowly, that the year would end up Earth's warmest on record. For now, 2016 holds that benchmark, heavily influenced by a major El Niño episode that arrived the previous year. But as El Niño has rapidly developed — and as signs of extreme warmth have spread across the planet — the odds of a new global temperature record have increased. Robert Rohde, lead scientist at Berkeley Earth, estimates the probability has climbed to at least 54 percent — more likely than not. "The warmth thus far in 2023 and the development of El Niño has definitely progressed faster than initially expected," Rohde said in a message. Climate scientists diverge over whether a new global temperature record should be a focus of concern. Flavio Lehner, an assistant professor at Cornell University, likened it to tracking sports scores. "It's not necessarily meaningful," Lehner said. What matters, he said, is that "we have a long-term trend that is a warming climate." For others, though, records are a sign of trouble, nearly as hard for people to ignore as the incessant waves of wildfire smoke. "It just raises everybody's awareness that this is not getting better; it's getting worse," said Jennifer Francis, senior scientist at the Woodwell Climate Research Center in Massachusetts. "My hope is that we'll raise alarm bells by breaking a new record and that will help motivate people to do the right thing and stop ignoring this crisis." For Tebaldi, the significance is this: A glimpse of a not-so-distant future where conditions that are now considered extreme become the norm.
Read more » click here 
---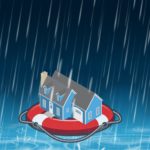 Flood Insurance Program
For more information » click here
---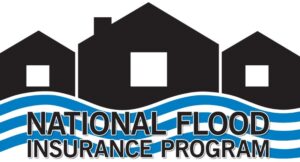 National Flood Insurance Program: Reauthorization
Congress must periodically renew the NFIP's statutory authority to operate. On December 23, 2022, the President signed legislation passed by Congress that extends the National Flood Insurance Program's (NFIP's) authorization to September 30, 2023.
Congress must now reauthorize the NFIP
by no later than 11:59 pm on September 30, 2023.

---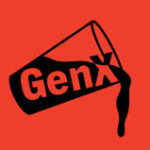 GenX
For more information » click here
---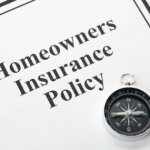 Homeowners Insurance
For more information » click here

---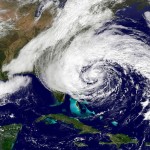 Hurricane Season
For more information » click here
---
Here's why this hurricane season could be unusually unpredictable
El Niño typically means a quieter hurricane season. As ocean temperatures rise, that could be changing.
Under normal circumstances, a quiet Atlantic hurricane season would be a safe bet this year: The global climate pattern known as El Niño is fast developing, and it's known to diminish tropical cyclone activity in the Atlantic basin. But unusually warm waters — in some areas setting records for this time of year — could cancel that out, creating conditions that could instead fuel an active season of revved-up storms. That means the outlook for tropical cyclone risks is significantly more complicated just ahead of this year's season beginning June 1. National Oceanic and Atmospheric Administration scientists are expected to factor that uncertainty heavily into a hurricane season forecast that will be released Thursday. Seasonal forecasting is always difficult, but it's even harder to predict which of the competing influences will win out in the months ahead. "There's not a lot of historic precedence for this," said Philip Klotzbach, lead hurricane researcher at Colorado State University. As the season plays out against the backdrop of global warming — which has driven a flurry of storms that intensify quickly into devastating hurricanes — meteorologists remind people that it only takes one extreme storm to turn even a quiet season catastrophic.
Unusual ocean warmth raises storm risks
Hurricane season is set to begin with an already established trend of ocean warming that has been building since early March. By the heart of hurricane season in late summer and early fall, waters around the Caribbean, Gulf of Mexico and Southeast U.S. coast are always bathwater-like. That warmth could be especially pronounced this year. "Those warm anomalies should, if anything, get stronger," Klotzbach said. That is bad news for hurricane risks. Warm water is a necessary ingredient for tropical cyclones, and the warmer the water, the greater the potential for extremely strong hurricanes. The warmth translates to increased moisture in the air and greater available energy for a storm to unleash. And the recent ocean warming is grabbing climate scientists' attention because of both its timing and its widespread appearance. It's normal for ocean temperatures to rise along the surface of parts of the central and eastern Pacific when El Niño develops — something scientists have been observing off the western coast of South America in recent months. Those changes in sea surface temperatures and in winds across the Pacific have domino effects around the world and can trigger weather extremes. But the ocean warming observed as of late has developed in areas besides those Pacific hot spots — including parts of the Atlantic key for hurricane development. The deep tropics between the Caribbean and West Africa are significantly warmer than normal, something that could encourage any atmospheric disturbances moving into the Atlantic from Africa to organize and strengthen into tropical cyclones, said Brian McNoldy, senior research associate at the University of Miami and hurricane expert for Capital Weather Gang. "When waves come off of Africa, if they get that kick right away, that might help them form a little quicker," McNoldy said. And though El Niño is known for accelerating planetary warming, the ocean trends are appearing well ahead of the climate pattern shift. Climate scientists don't expect El Niño to arrive in earnest until some time in the coming weeks or months.
El Niño's influence adds uncertainty
The ocean warmth notwithstanding, El Niño typically brings meteorologists a modicum of confidence in a quieter-than-average Atlantic hurricane season. It's part of the cascade of impacts El Niño can have on weather patterns around the world. El Niño is associated with towering clouds and a rising motion in the lower atmosphere over the central and eastern Pacific, something that changes atmospheric circulation patterns in a way that tends to send dry, sinking air over the central Atlantic. That means diminished activity in the tropical zones is key for cyclone formation and development. The circulation patterns associated with El Niño also tend to bring an increase in wind shear, or a contrast in wind speeds and direction at different altitudes, over the Atlantic. High wind shear makes it difficult for storm systems to organize into classic cyclones with defined eyes surrounded by intense winds. Those factors have prompted some early hurricane season forecasts to call for below-normal storm activity. An average Atlantic hurricane season has about 14 named storms, half of which strengthen into hurricanes, according to data from 1991 through 2020. About three hurricanes a year become "major" storms, with maximum sustained winds of at least 111 mph. Klotzbach's team at Colorado State's Tropical Meteorology Project in April cited a budding El Niño in predicting that this season's tallies would come short of those averages, with 13 named storms, 6 hurricanes and two major hurricanes. But the forecast also noted the outlook contained "more uncertainty than normal." The team will offer an updated forecast June 1. Some forecasters are eyeing chances for increased tropical activity given the unusually warm Atlantic waters. The Weather Company, which owns weather.com and Weather Underground, and weather data company Atmospheric G2 predicted a near-normal season, with average hurricane activity and 15 named storms. They said in a hurricane season forecast released last month that the ocean temperature trend "gives one pause when relying on the potential El Niño event to keep the season quiet."
Risks of a damaging season persist
That hesitation is especially true given caution from scientists over whether El Niño predictions will pan out. It is notoriously difficult to predict its development and trajectory when evaluating climate conditions during the Northern Hemisphere springtime. Even if El Niño forms as expected, weather forecasting models suggest wind shear may remain relatively limited even through the heart of hurricane season, Klotzbach said. And an active and damaging season could still develop if El Niño arrives later than expected, or in a weaker form, he added. Besides, meteorologists urge coastal residents to remain storm-ready even in quieter-than-average hurricane seasons. They stress that conditions can allow for devastating storms to make landfall despite larger climatic trends. That warning could be especially apt given the atmospheric battles meteorologists predict in the tropics between El Niño-fueled wind shear and a surge of ocean warmth. "There's just no way of knowing which of those is going to be more important in any given week," McNoldy said.
Read more » click here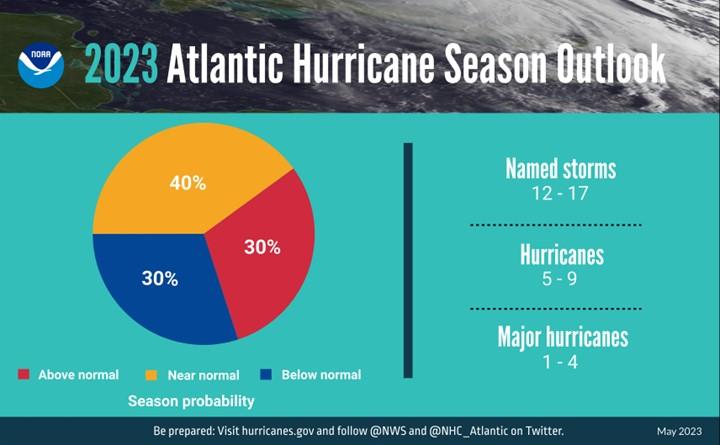 NOAA predicts a near-normal 2023 Atlantic hurricane season
El Nino, above-average Atlantic Ocean temperatures set the stage
NOAA forecasters with the Climate Prediction Center, a division of the National Weather Service, predict near-normal hurricane activity in the Atlantic this year. NOAA's outlook for the 2023 Atlantic hurricane season, which goes from June 1 to November 30, predicts a 40% chance of a near-normal season, a 30% chance of an above-normal season and a 30% chance of a below-normal season. NOAA is forecasting a range of 12 to 17 total named storms (winds of 39 mph or higher). Of those, 5 to 9 could become hurricanes (winds of 74 mph or higher), including 1 to 4 major hurricanes (category 3, 4 or 5; with winds of 111 mph or higher). NOAA has a 70% confidence in these ranges. The upcoming Atlantic hurricane season is expected to be less active than recent years, due to competing factors — some that suppress storm development and some that fuel it — driving this year's overall forecast for a near-normal season. After three hurricane seasons with La Nina present, NOAA scientists predict a high potential for El Nino to develop this summer, which can suppress Atlantic hurricane activity. El Nino's potential influence on storm development could be offset by favorable conditions local to the tropical Atlantic Basin. Those conditions include the potential for an above-normal west African monsoon, which produces African easterly waves and seeds some of the stronger and longer-lived Atlantic storms, and warmer-than-normal sea surface temperatures in the tropical Atlantic Ocean and Caribbean Sea which creates more energy to fuel storm development. These factors are part of the longer term variability in Atlantic atmospheric and oceanic conditions that are conducive to hurricane development — known as the high-activity era for Atlantic hurricanes — which have been producing more active Atlantic hurricane seasons since 1995. "With a changing climate, the data and expertise NOAA provides to emergency managers and partners to support decision-making before, during and after a hurricane has never been more crucial," said NOAA Administrator Rick Spinrad, Ph.D. "To that end, this year we are operationalizing a new hurricane forecast model and extending the tropical cyclone outlook graphic from five to seven days, which will provide emergency managers and communities with more time to prepare for storms."
This summer, NOAA will implement a series of upgrades and improvements. NOAA will expand the capacity of its operational supercomputing system by 20%. This increase in computing capability will enable NOAA to improve and run more complex forecast models, including significant model upgrades this hurricane season:
In late June, the Hurricane Analysis and Forecast System (HAFS) will become operational. HAFS will run this season in tandem with the currently operational Hurricane Weather Research and Forecast Model System and Hurricanes in a Multi-scale Ocean-coupled Non-hydrostatic model, but eventually will become NOAA's primary hurricane model. Retrospective analysis of tropical storms and hurricanes from the 2020-2022 seasons show that this model has a 10-15% improvement in track forecasts over existing operational models. This new model was jointly created by NOAA's Atlantic Oceanographic & Meteorological Laboratory Hurricane Modeling and Prediction Program and NOAA's National Weather Service Environmental Modeling Center.
The Probabilistic Storm Surge model upgrade on May 2, advances storm surge forecasting for the contiguous U.S. and new forecasts for surge, tide and waves for Puerto Rico and the U.S. Virgin Islands. Forecasters now have the ability to run the model for two storms simultaneously. This model provides forecasters with the likelihood, or probability, of various flooding scenarios including a near worst-case scenario to help communities prepare for all potential outcomes.
Additional upgrades or new tools for hurricane analysis and forecasting include:
The National Hurricane Center's Tropical Weather Outlook graphic, which shows tropical cyclone formation potential, has expanded the forecast range from five to seven days.
Over the last 10 years, flooding from tropical storm rainfall was the single deadliest hazard. To give communities more time to prepare, the Weather Prediction Center is extending the Excessive Rainfall Outlook an additional two days, now providing forecasts up to five days in advance. The outlook shows general areas at risk for flash flooding due to excessive rainfall.
The National Weather Service will unveil a new generation of forecast flood inundation mapping for portions of Texas and portions of the Mid-Atlantic and Northeast in September 2023. These forecast maps will extend to the rest of the U.S. by 2026. Forecast flood inundation maps will show the extent of flooding at the street level.
NOAA will continue improving new and current observing systems critical in understanding and forecasting hurricanes. Two projects underway this season include:
"As we saw with Hurricane Ian, it only takes one hurricane to cause widespread devastation and upend lives. So regardless of the number of storms predicted this season, it is critical that everyone understand their risk and heed the warnings of state and local officials. Whether you live on the coast or further inland, hurricanes can cause serious impacts to everybody in their path," said FEMA Administrator Deanne Criswell. "Visit ready.gov or listo.gov for readiness resources and get real time emergency alerts by downloading the FEMA App. Actions taken today can save your life when disaster strikes. The time to prepare is now."
NOAA's outlook is for overall seasonal activity and is not a landfall forecast. In addition to the Atlantic seasonal outlook, NOAA also issues seasonal hurricane outlooks for the eastern Pacific and central Pacific hurricane basins. NOAA's Climate Prediction Center will update the 2023 Atlantic seasonal outlook in early August, just prior to the historical peak of the season.
Read more » click here
A guide for hurricane season in the Wilmington area: Supplies, shelters, evacuations and more It's never too early to prepare for hurricane season. And as the Atlantic hurricane season begins on June 1, here are things to know to stay safe in the Wilmington area. Evacuations Twenty coastal counties in North Carolina have established predetermined evacuation zones to simplify the coastal evacuation process in the event of an emergency. Everyone living or vacationing in North Carolina's coastal areas should know your zone.

Evacuations:
Preparing for a hurricane — What you need to know about evacuations

Hurricane kit
Everyone usually remembers food and water, but what about medicine, insurance policies (home and auto), and other important documents?  Here is a list of supplies and documents you should have ready in your "go bag" or supply kit, according to FEMA and the American Red Cross.

Supplies:
Are you prepared for a hurricane? Here's a list of supplies to have in your hurricane kit.
Pet friendly shelters
If you need to evacuate and want to take your pets with you, several emergency management services will open emergency shelters at local schools if a hurricane should hit.

Shelters:
Where to find pet friendly hurricane shelters in the Wilmington area
Hurricane watch or warning?
Living in coastal North Carolina, most people know when hurricane season begins. But it's also important to know the difference between a hurricane watch and a hurricane warning.

Watch or warning:
What's the difference between a hurricane watch and warning?
Here's more on the difference.
Wilmington's worst storms
Take a look back at hurricane activity for the worst storms to ever hit the Wilmington area. Names such as Hazel and Florence will forever be etched to the region. Also check out the list of names for the 2023 hurricane season.

Worst hurricanes:
What are the 5 worst hurricanes to ever hit the Wilmington area?

2023 names:
Here's the list of names for the 2023 Atlantic hurricane season.

Up-to-date weather
There are several webcams following weather on the coast. Here are a few of them.
You can also follow a storm from its beginnings to now with this storm tracker.

Weather webcams:
Check the latest weather conditions via these webcams along the NC coast
Track the storm:
See where the storm is in real time
Read more » click here
---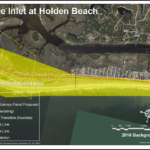 Inlet Hazard Areas
For more information » click here 
---
.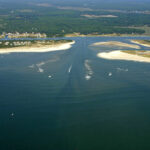 Lockwood Folly Inlet
For more information » click here.
---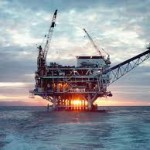 Seismic Testing / Offshore Drilling
For more information » click here. 
---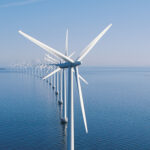 Offshore Wind Farms
For more information » click here 
---
 Things I Think I Think –
---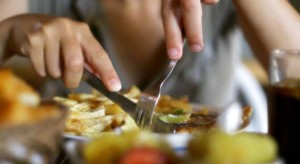 Eating out is one of the great little joys of life.
Restaurant Review:
The Dinner Club visits a new restaurant once a month. Ratings reflect the reviewer's reaction to food, ambience and service, with price taken into consideration.
///// May 2023
Name:            Seabird
Cuisine:         Seafood
Location:      1 South Front Street, Wilmington, NC
Contact:        910.769.5996 / https://www.seabirdnc.com/
Food:              Average / Very Good / Excellent / Exceptional
Service:         Efficient / Proficient / Professional / Expert
Ambience:    Drab / Plain / Distinct / Elegant
Cost:               Inexpensive <=20 / Moderate <=26 / Expensive <=35 / Exorbitant <=60
Rating:          Three Stars
The seafood restaurant and oyster bar are located at the intersection of Front Street and Market Street, right in the very heart of Wilmington's historic downtown. The restaurant is aesthetically pleasing with clean lines, there are floor to ceiling windows, that is accented by blues and white, giving the space a calming, coastal feel that is both retro and modern. Those big windows are also great for people watching at the bustling downtown intersection. Seabird celebrates the seasonality of the seafood and ingredients found in North Carolina. They have a very limited menu, divided into Small Plates with eight (8) choices and Large Plates that only offers six (6) entrée choices with no additional daily specials. They exceeded our expectations, what a delightful dining experience. I would recommend putting it on your short-list of must try restaurants.
---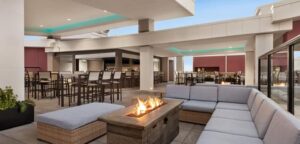 Cloud 9                       
9 Estell Lee Pl
Wilmington, North Carolina 28401
910.726.9226
Rooftop Bar
http://www.cloud9ilm.com
Enjoy panoramic views from the Cloud 9 rooftop bar which overlooks picturesque downtown Wilmington. This premier open-air rooftop venue is located on the Riverwalk in downtown Wilmington on the ninth floor of the Embassy Suites. The bar is open seven (7) days a week at 4:00 PM and is currently serving almost fifty (50) different brews on tap and in cans and more than 20 wine selections. They also offer live music Thursday through Saturday evenings throughout the summer months. This is a must visit the next time you are in Wilmington.
---
Editor's note –
After our pandemic hiatus we discovered that the old price guidelines were obsolete
All of our previous restaurant reviews have been updated with current menu prices
---
---
Book Review:
Read several books from The New York Times best sellers fiction list monthly
Selection represents this month's pick of the litter
/////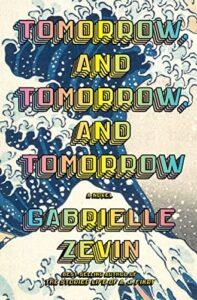 TOMORROW, AND TOMORROW, AND TOMORROW
by Gabrielle Zevin
A modern love story about two childhood friends, who reunite as adults to create video games, finding an intimacy in digital worlds that eludes them in their real lives. The book's title comes from Shakespeare's Macbeth, the soliloquy is about hopelessness, the futility of everything we do, and that life is meaningless.
---
That's it for this newsletter
See you next month
---
Lou's Views . HBPOIN

.                                         • Gather and disseminate information
.                                    • Identify the issues and determine how they affect you
.                                    • Act as a watchdog
.                                    • Grass roots monthly newsletter since 2008